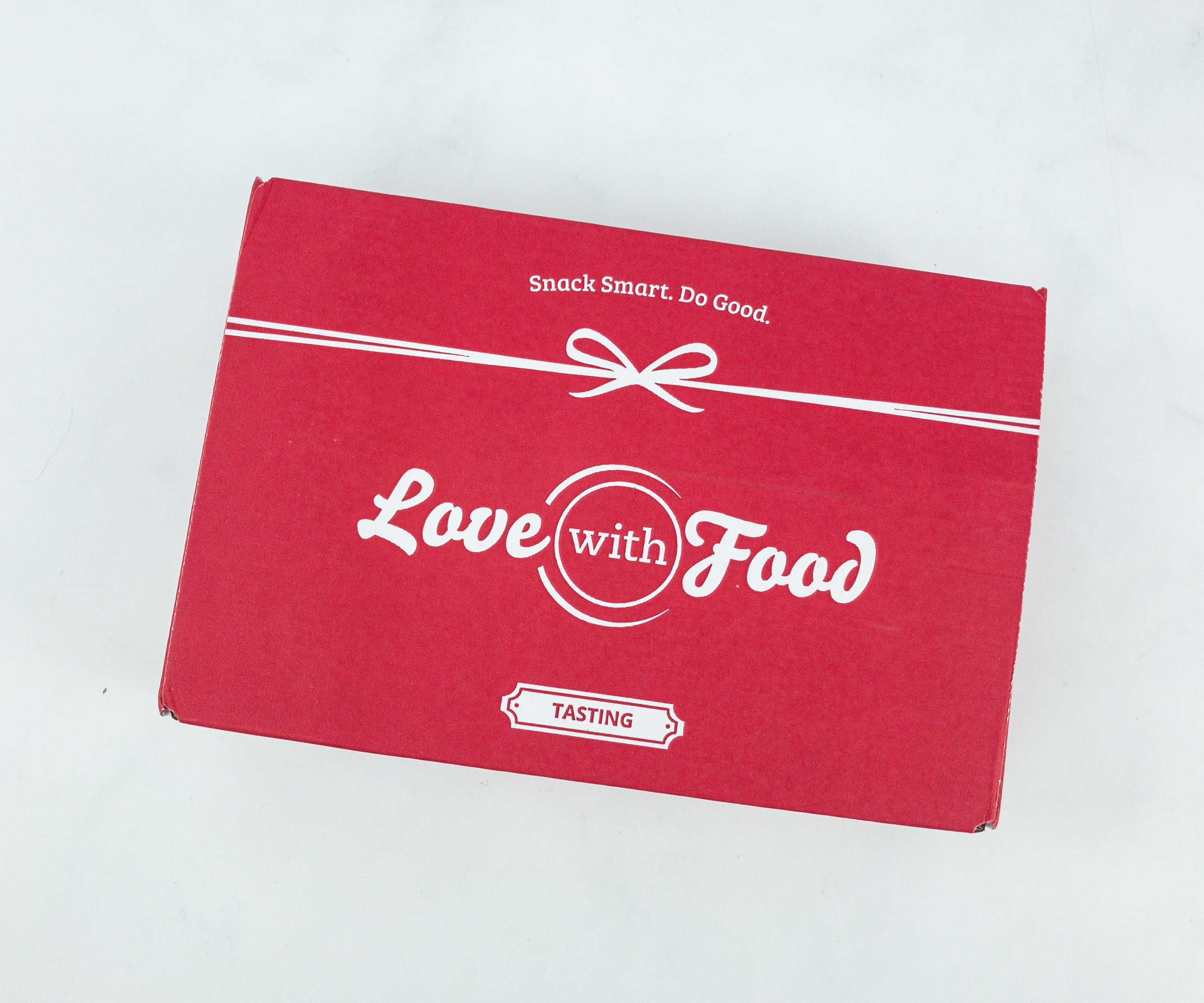 Love with Food Tasting Box sends 6+ surprise snacks from various healthy snack brands each month. It's an ideal sampler pack to jumpstart healthy snacking and to help you discover the most innovative food brands. This monthly snack subscription promises to only include snacks made with real ingredients and no added chemicals. The Tasting Box is $9.99 a month. Love with Food also offers other snack boxes such as Gluten-free and Deluxe.
DEAL: Get 40% off your first box with this link!
LIMITED TIME: Get your first classic tasting box FREE and just pay $4.99 shipping! No coupon code needed – just use this link to subscribe.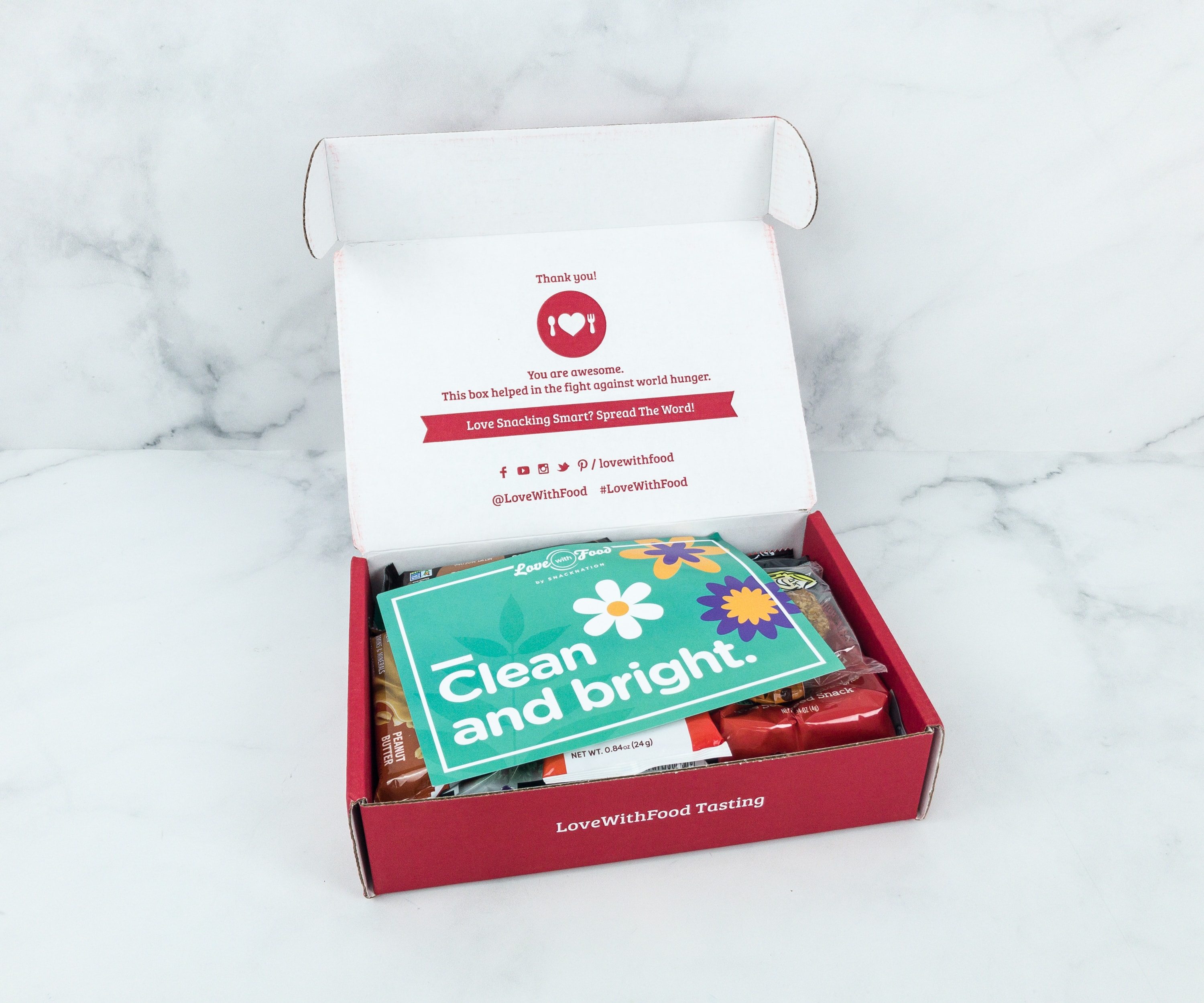 There's a cute card on top of the goodies!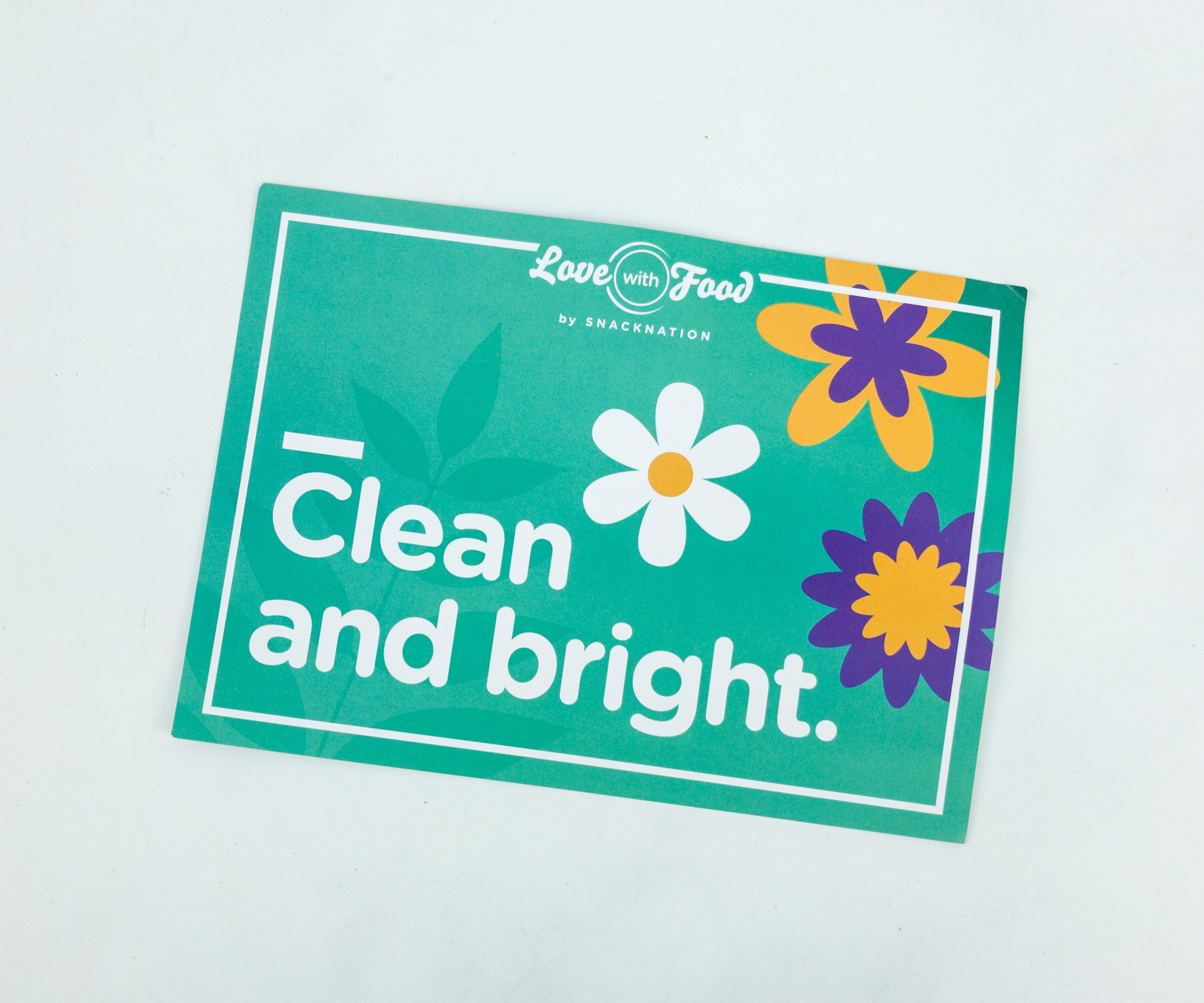 This month's Love with Food theme is CLEAN AND BRIGHT.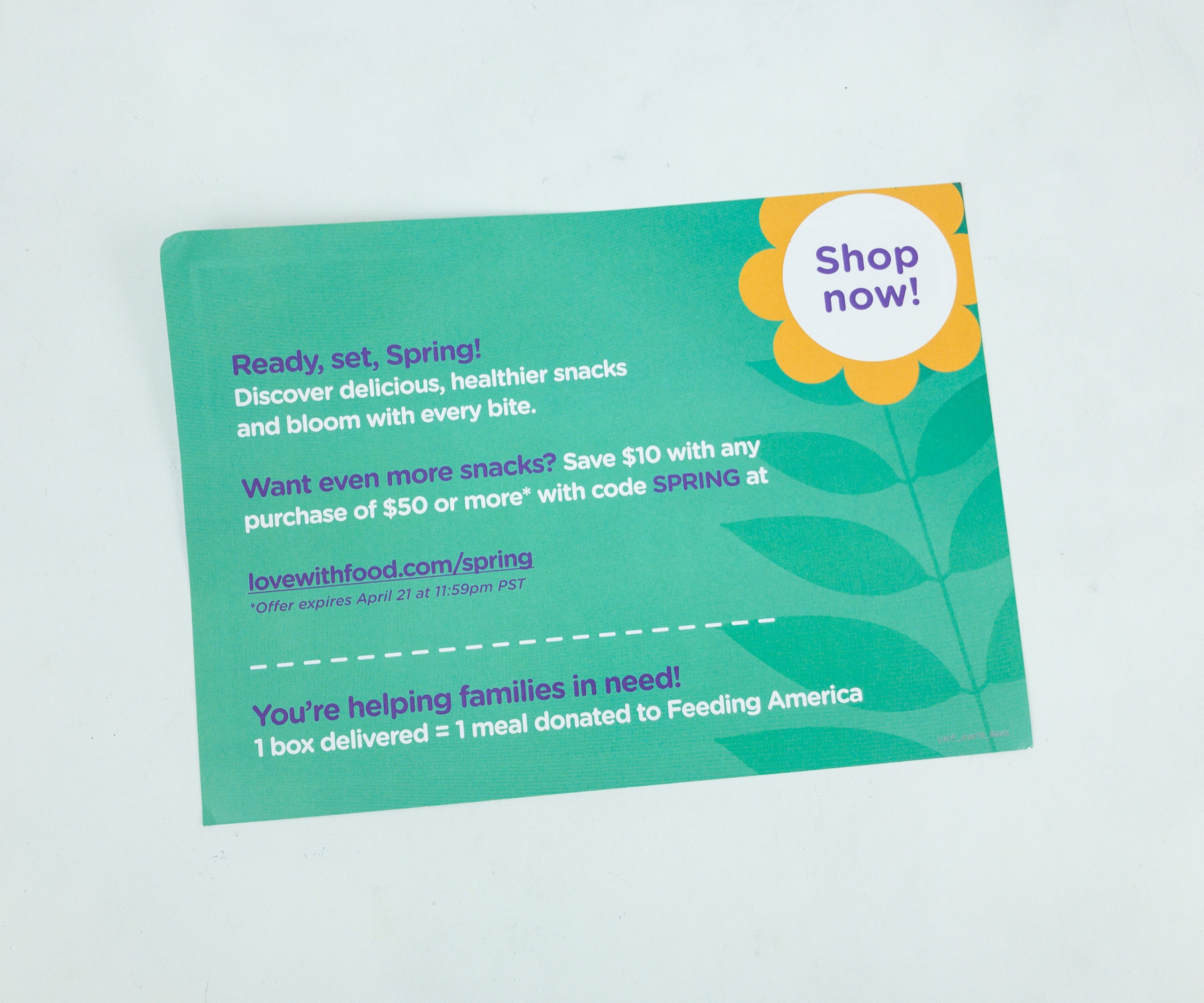 With every snack box delivered to you, Love With Food donates at least one meal to a family in need.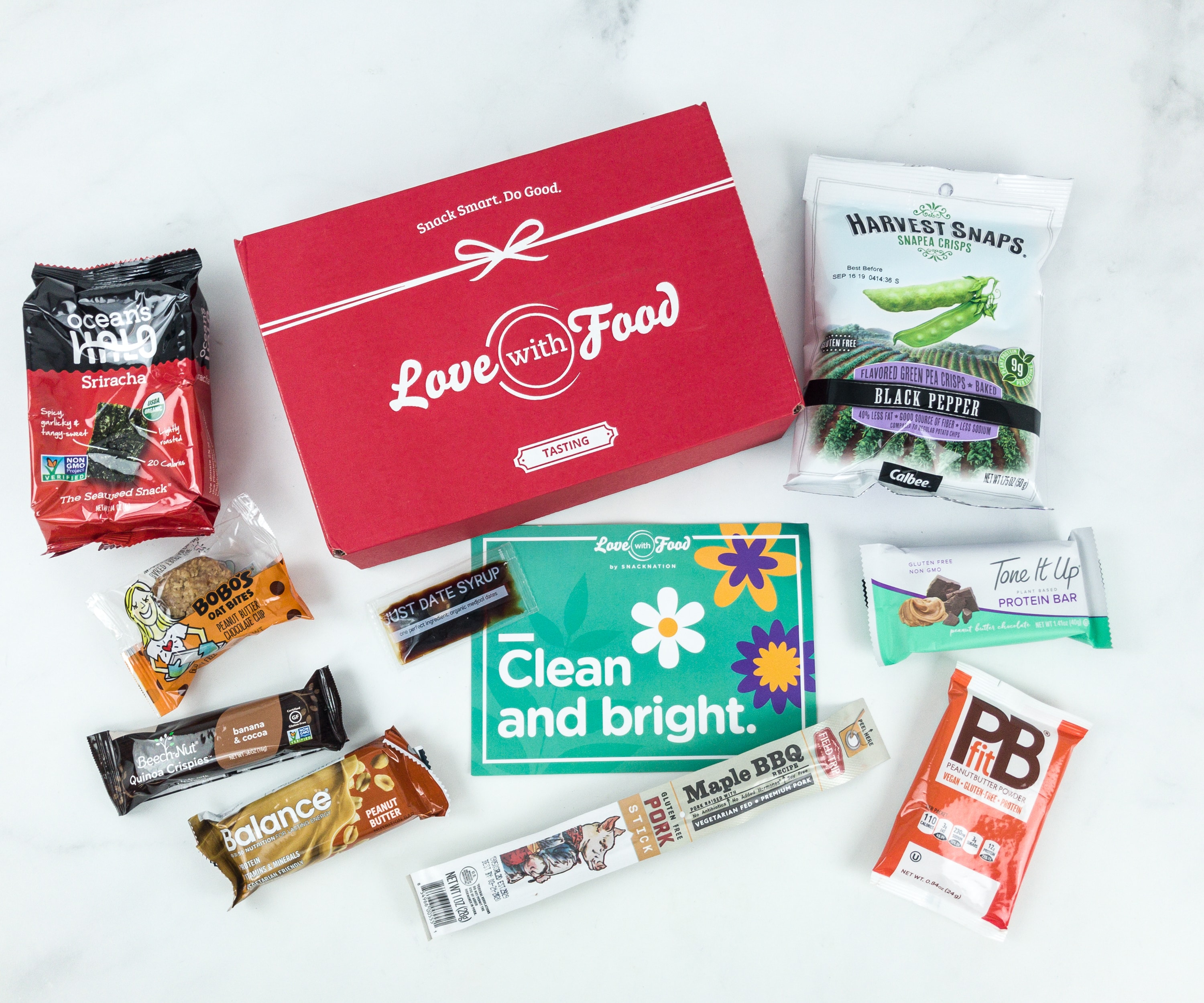 Everything in my box!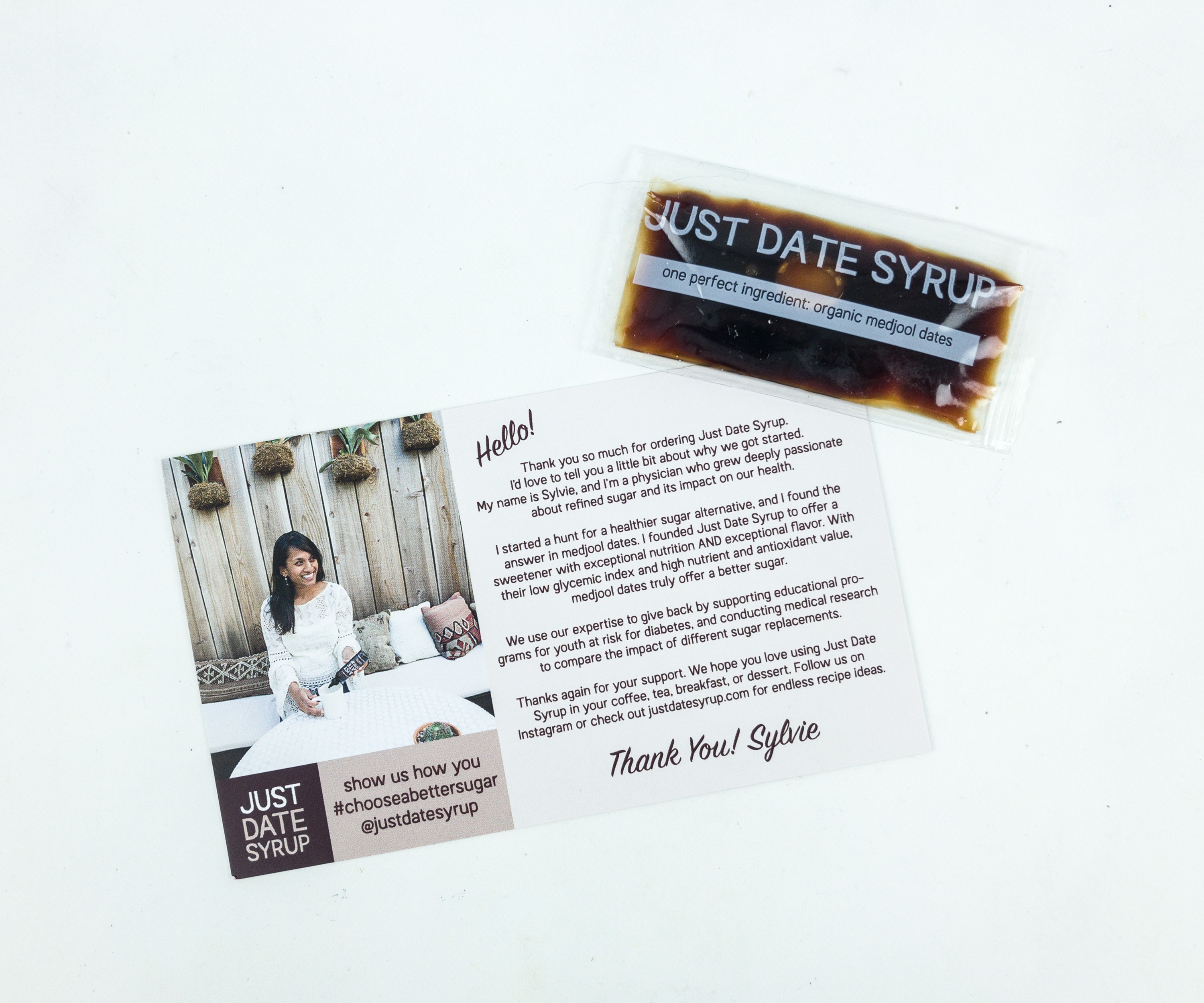 Just Date Syrup card encourages subscribers to share their amazing experience with this delicious low Glycemic Index syrup.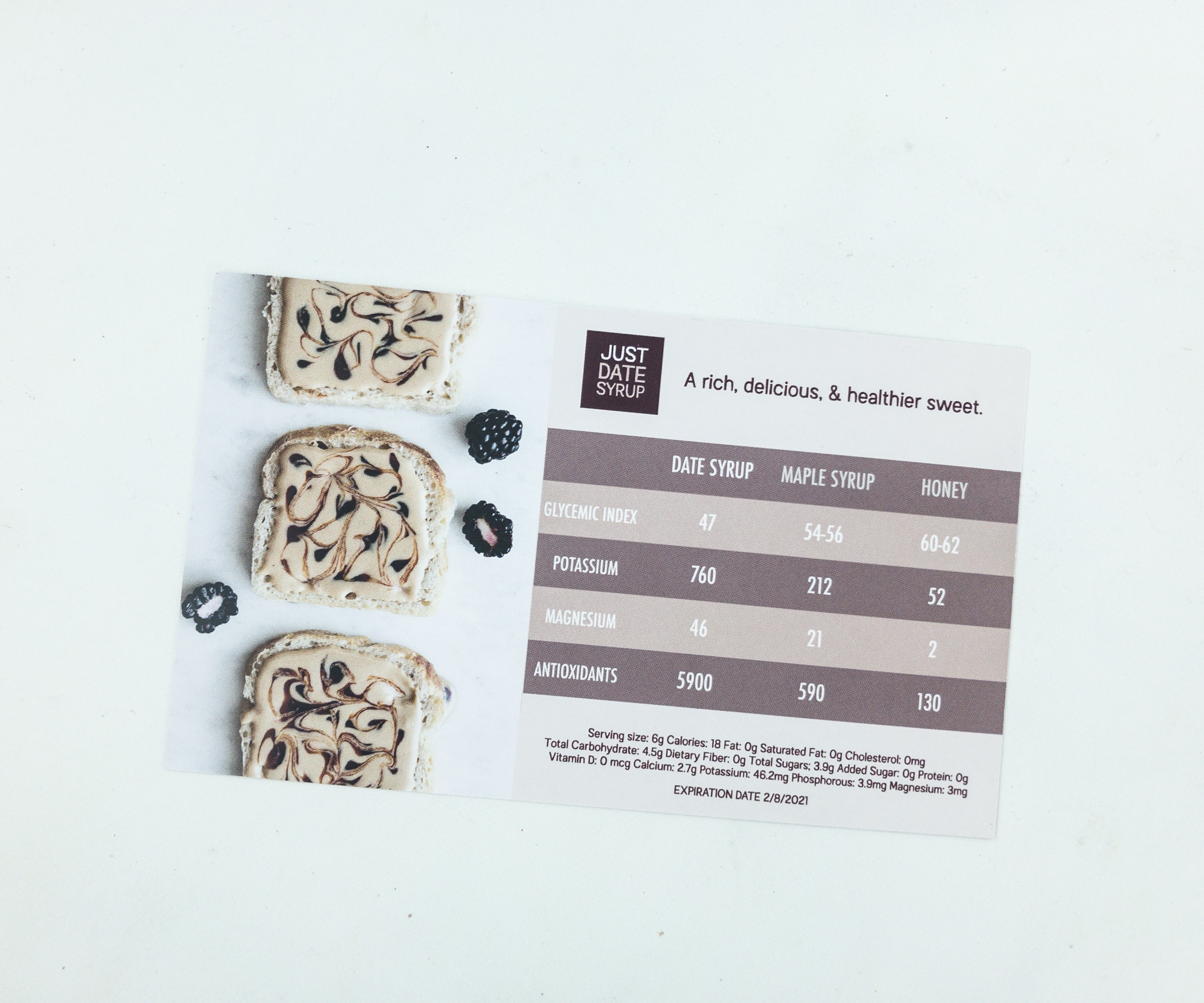 Here are some healthy facts about the syrup, it even includes a detailed breakdown of all the nutritional content you can get from this treat.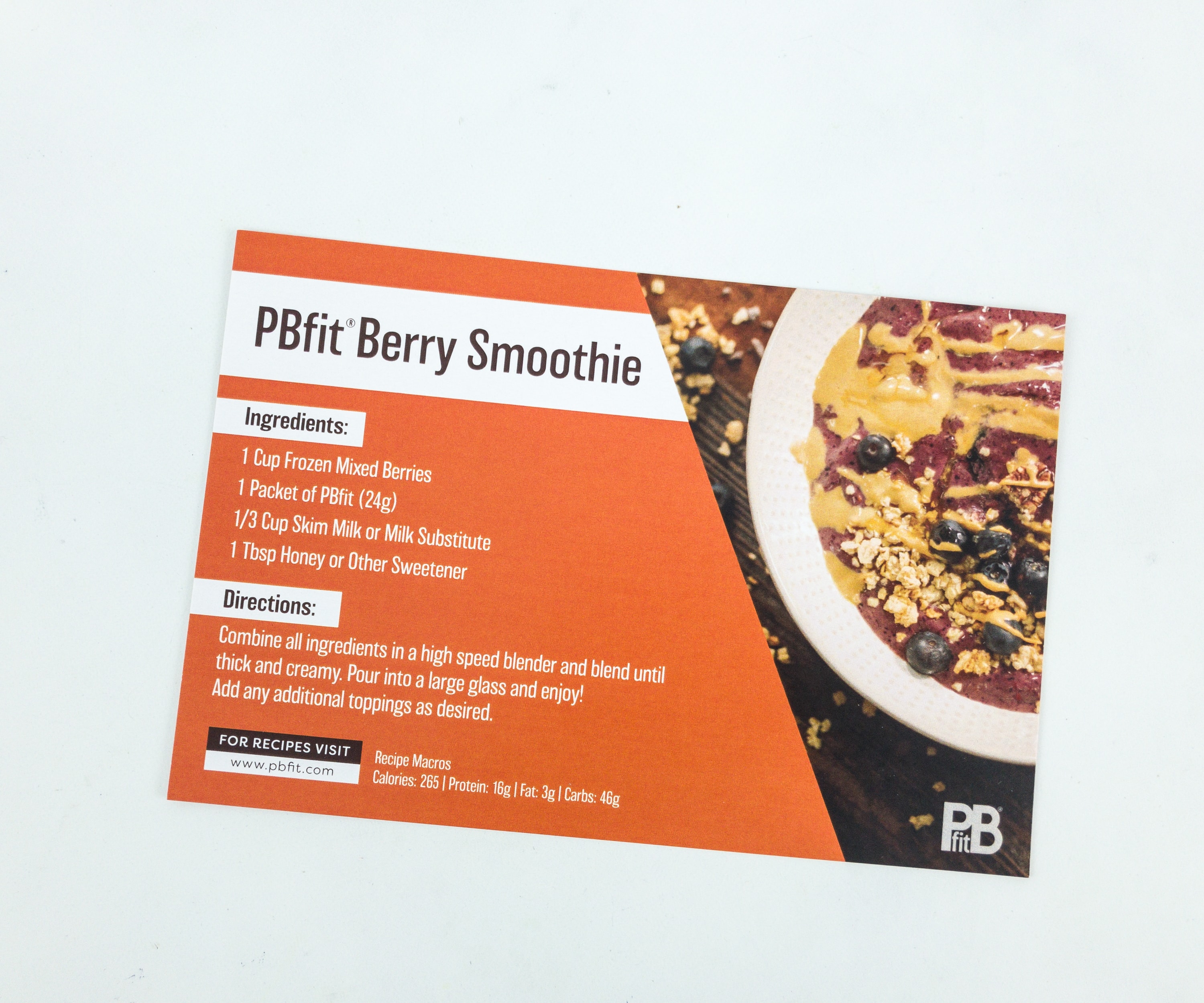 Featured in this card is a simple recipe to create your own PBfit Berry Smoothie.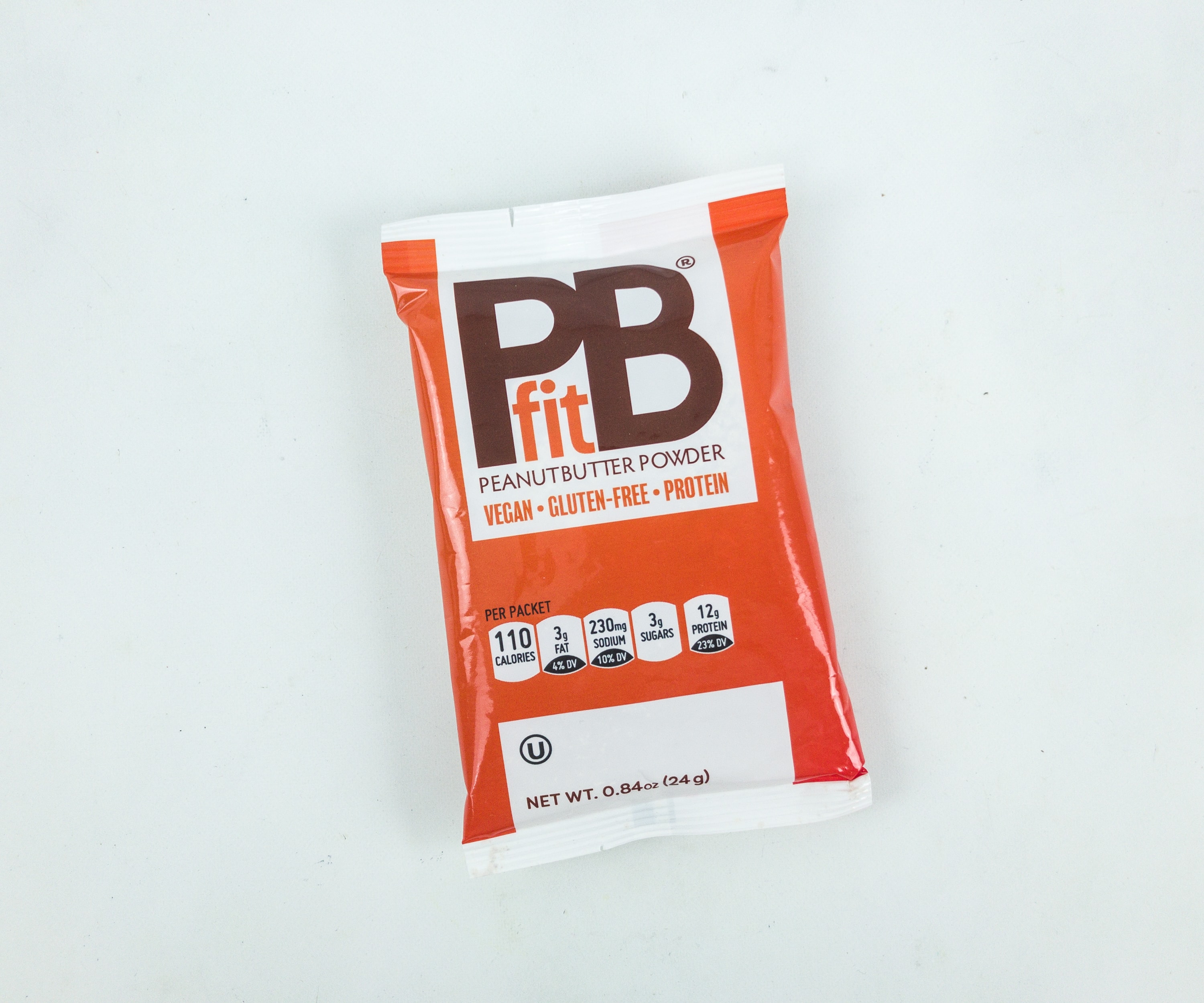 PB Fit Peanut Butter Powder ($0.84) It's a vegan, gluten-free, and protein-rich peanut butter powder with 87% less fat and 33% less calories content. It can be consumed solo or best be added to your yogurt, smoothies, protein shake, or even for baking.
Tone It Up Peanut Butter Chocolate Protein Bar ($5.64) A very delectable plant-based snack bar made from simple, clean, non-GMO, and gluten-free ingredients that is basically rich in protein and nutrients, making it the most ideal snack for post-workout recovery. The bar is also chewy and flavorful!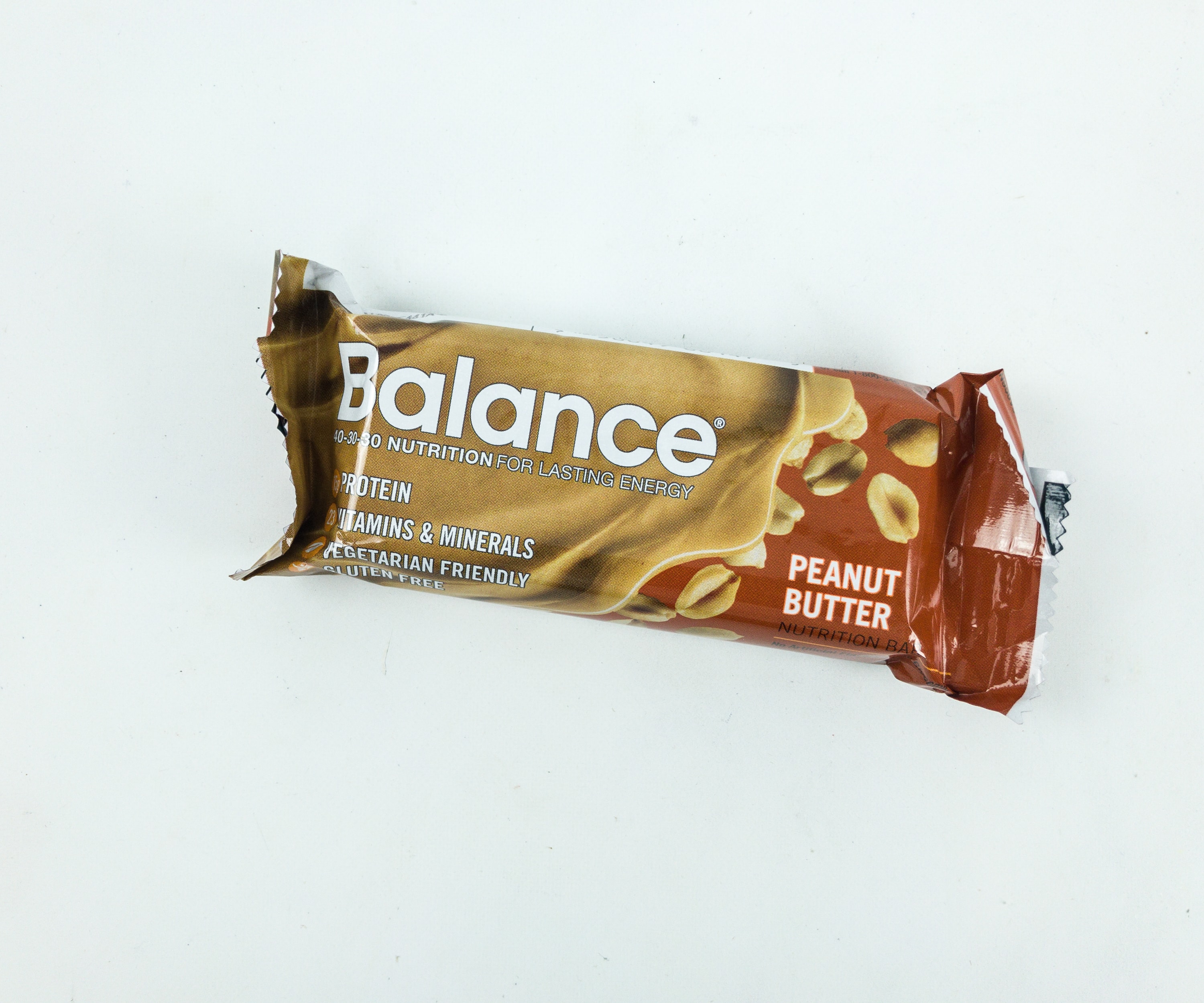 Balance Peanut Butter Energy Bar ($1.66) Indulge with one of the most delectable and nutritious snack you'll ever tasted. This bar features a unique creamy peanut butter goodness with a smooth decadent texture that would not just satisfy your hunger but also give you energy that lasts a day. Love it!
Beech-Nut Banana & Cocoa Quinoa Crispies ($1.14) It's a crispy rice tasty made from dry sweet banana blended with a real cocoa powder and mixed with wholesome quinoa crisps. It's so soft, chewy, and very addicting!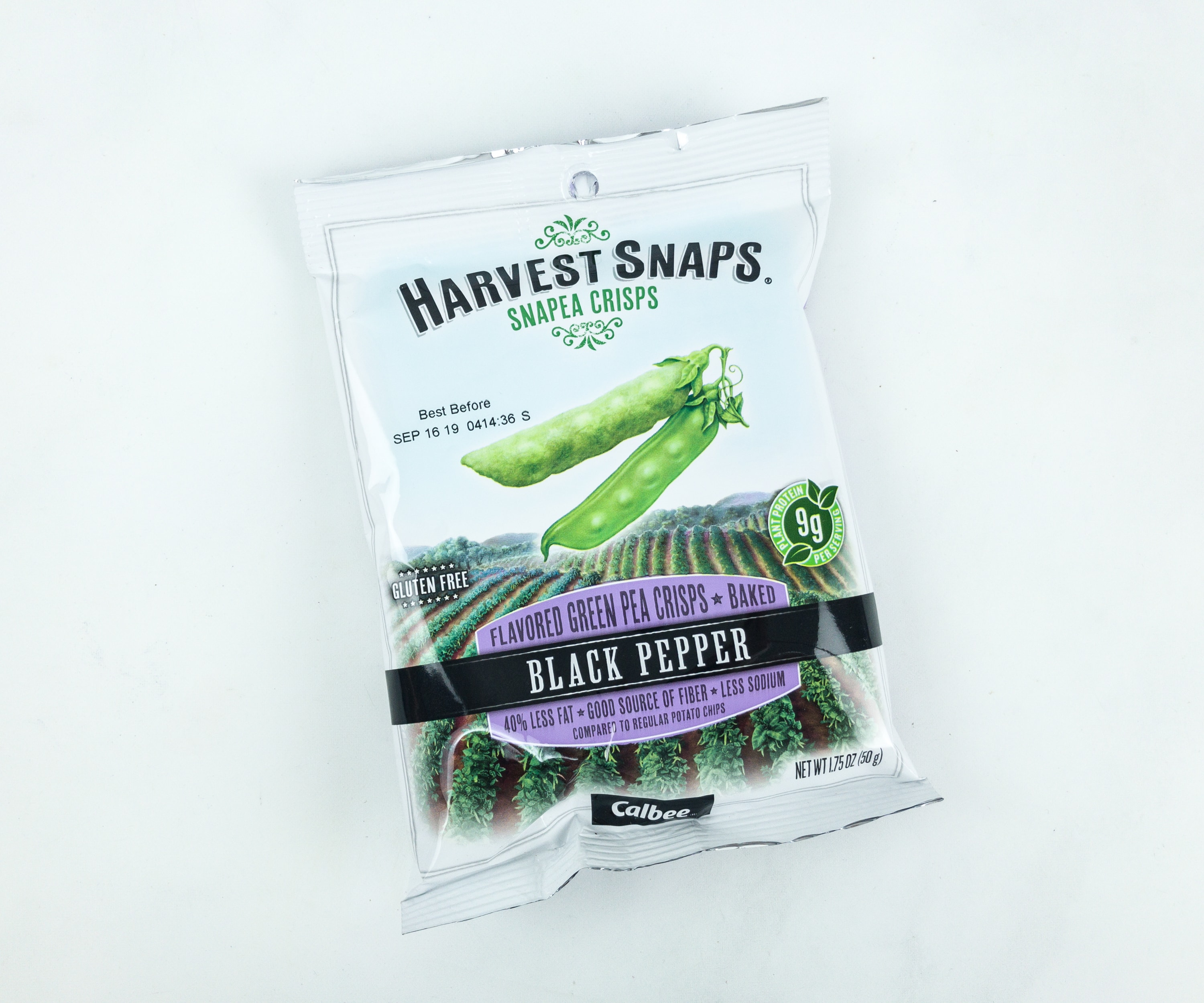 Harvest Snaps Snapea Crisps in Black Pepper ($1.73) This scrumptious snack from Harvest Snaps is a gluten-free treat mainly made from wholesome baked green peas with black pepper flavoring. It contains less sodium and 40% less fat compared to your regular potato chips. It's also packed with protein and fiber to fuel up your body.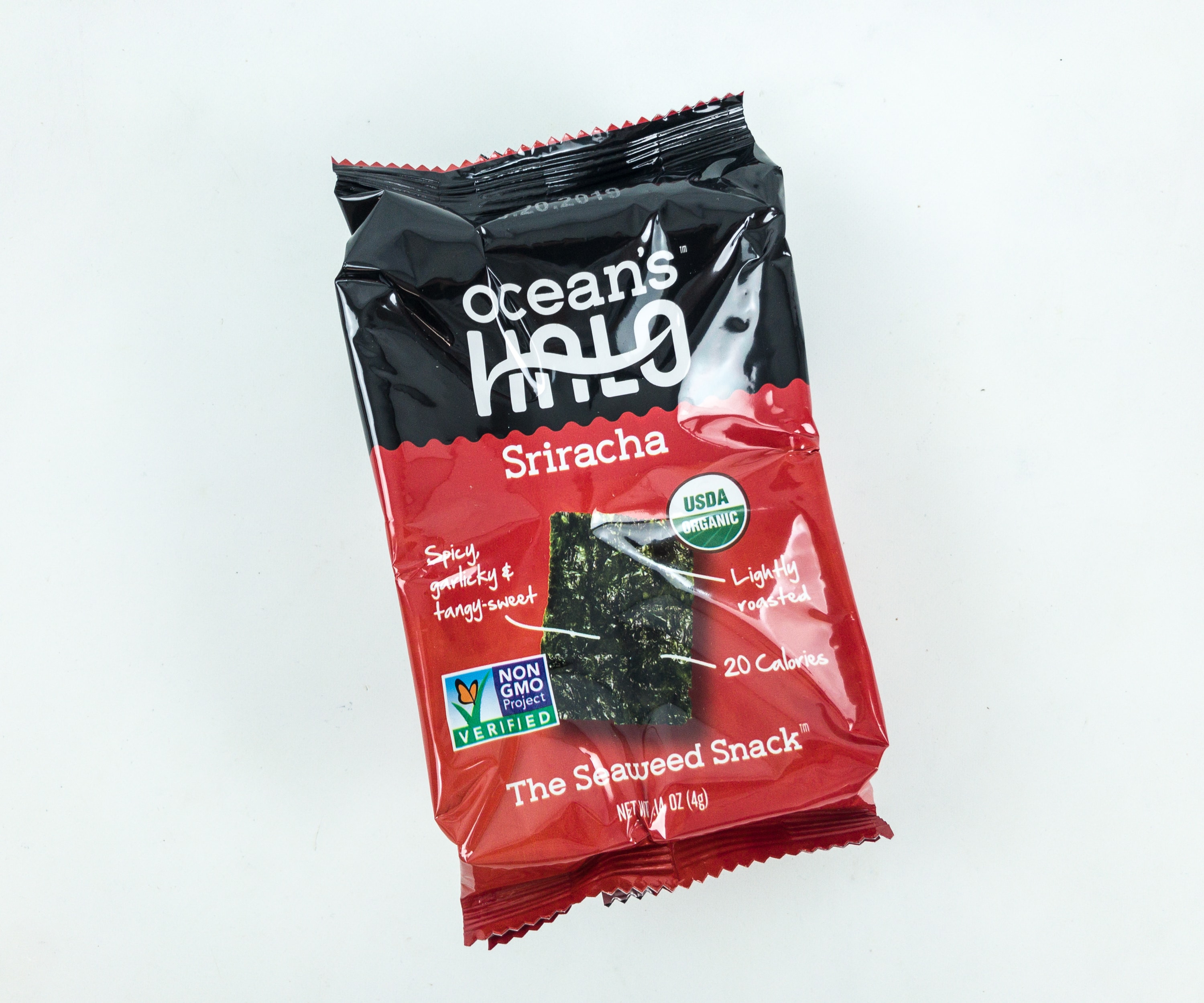 Ocean's Halo Sriracha The Seaweed Snack ($1.33) It's a non-GMO, gluten-free, USDA organic snack made from lightly roasted seaweed sheets showered with a bit of natural sea salt and spicy, garlicky, tangy-sweet seasonings. It's so light and very crispy with a low calorie content, so you can eat as much as your heart's content!
Bobo's Peanut Butter Chocolate Chip Oat Bites ($2.66) A cup-cake shaped chocolate chip cookie made from all-organic, gluten free ingredients that includes hearty oats, peanut butter and rich chocolate chips. It's so handy and filling, making it the perfect grab-and-go snack!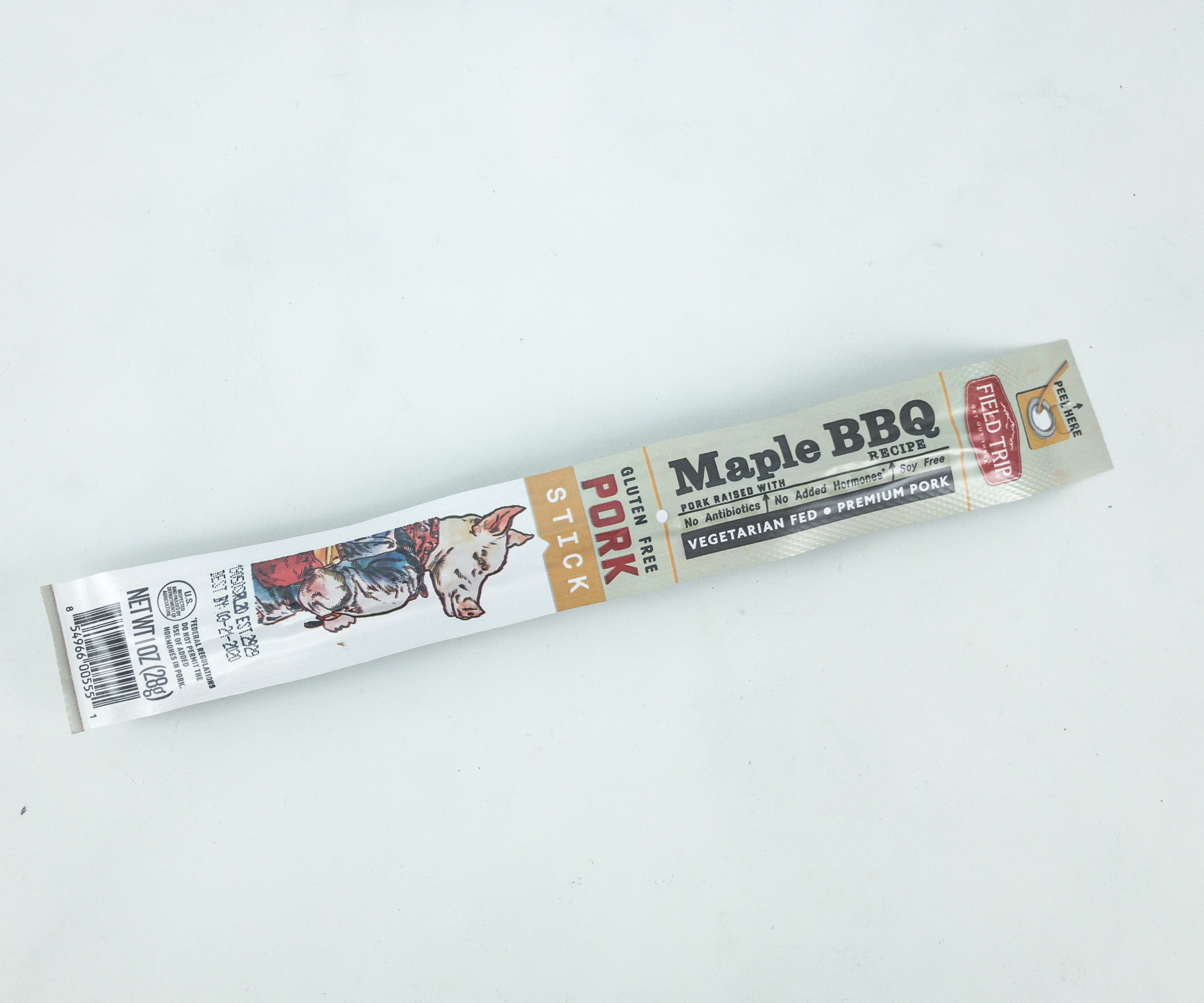 Field Trip Maple BBQ Pork Stick ($1.08) It's an all-natural, low-fat, and low-carb snack made with vegetarian fed pork mixed with sweet and tangy smoked sea salt, honey, and maple flavor.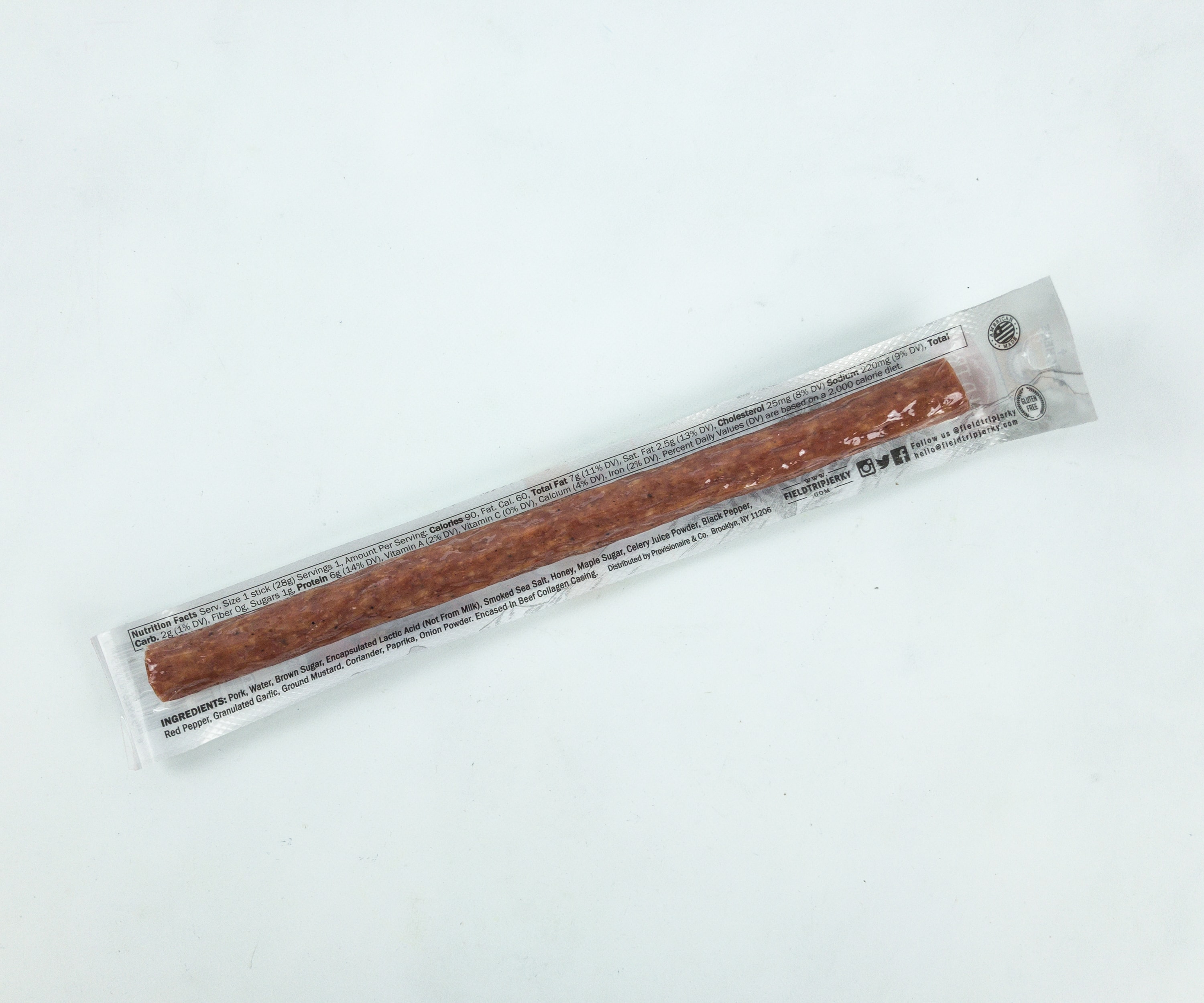 This snack does not contain antibiotics, hormones, and soy. Plus it's also gluten-free and very yummy!
Love with Food is such a great way to find amazing new treats for a happy and satisfying snacking. This month's box is full of tasty and delicious snacks that includes sweet and salty snacks, chewy and crunchy that are definitely a great alternative for junk foods. Love with Food makes it easier to switch from unhealthy options to healthier ones without losing the flavor and fun. I'm looking forward to see what snacks comes on our next box, but I'm hoping for fewer bars and more interesting and new styles of snacks.
What's your favorite snack this month from Love with Food Tasting Box?
Visit Love with Food Tasting Box to subscribe or find out more!