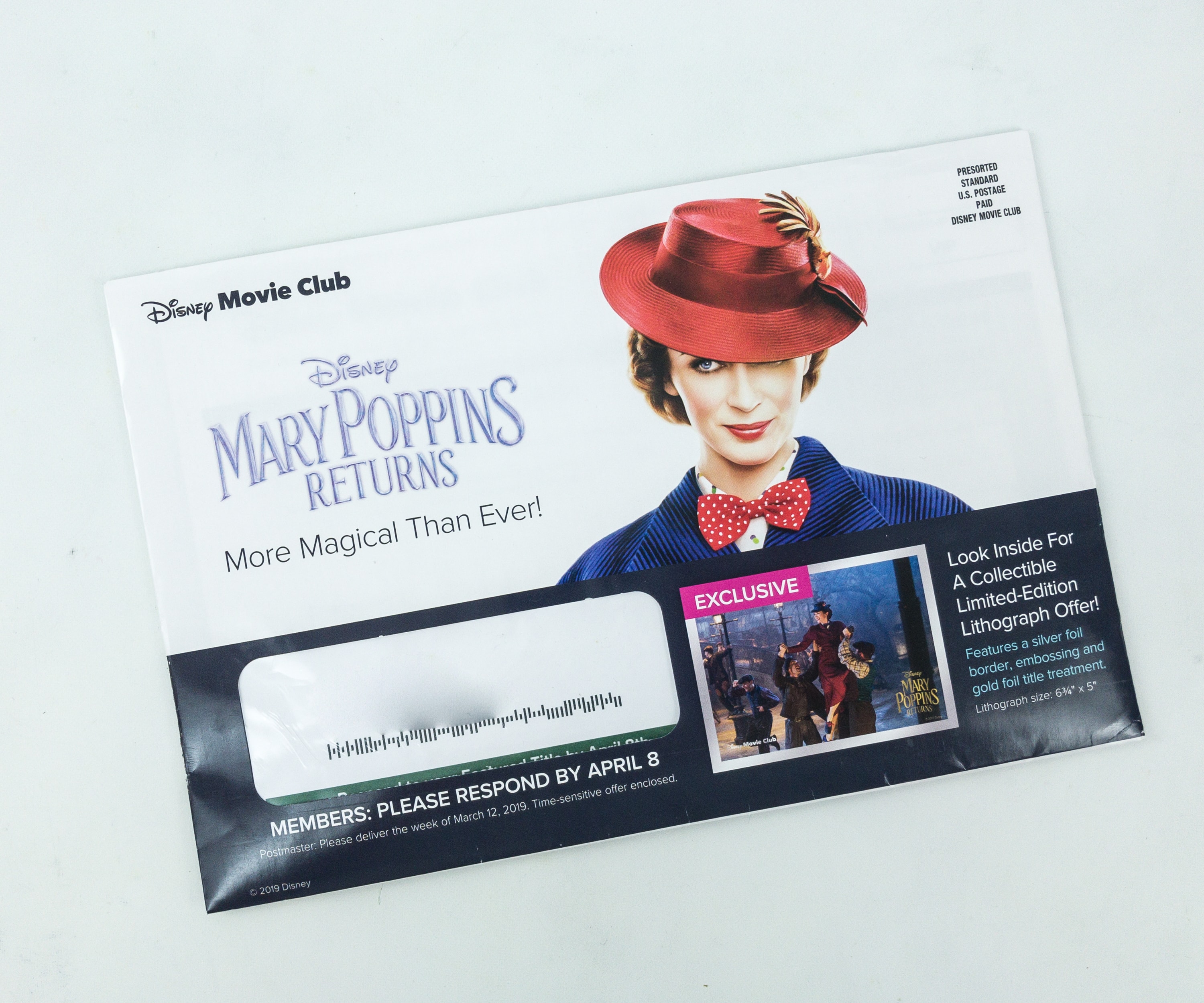 Disney Movie Club delivers the latest (and most-loved classic) Disney Movies for you to build your ultimate Disney Movie library. When you sign up for the trial offer (see below for full details) you can get 4 movies for $1 shipped. Not just Disney you can also get Pixar and Marvel Studios!
DEAL: Get 4 movies for only $1! The deal applies automatically, just VISIT AND SUBSCRIBE. Terms & conditions apply. In order to fulfill your Club purchase commitment, you'll need to buy 5 movies at full price.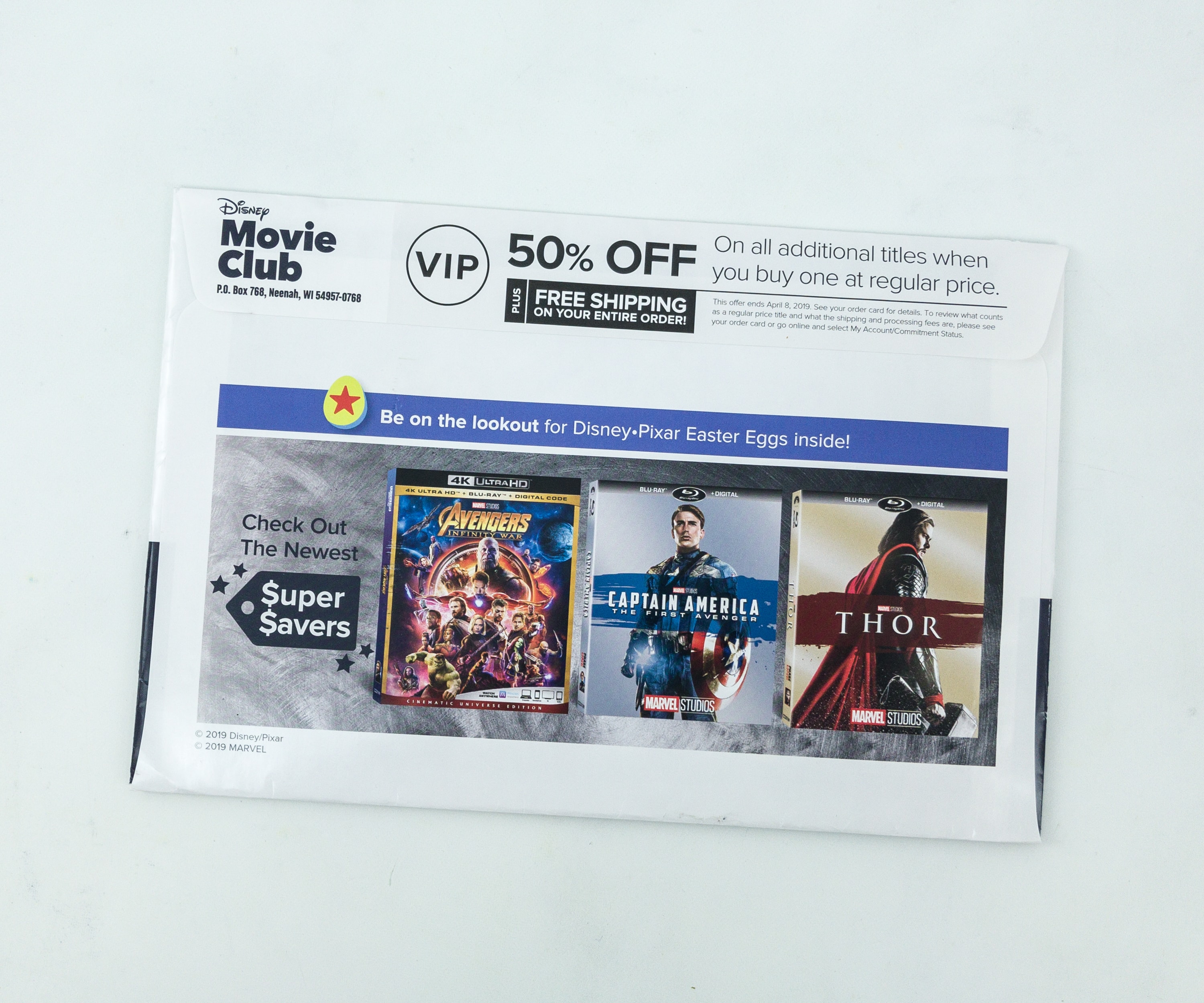 The way these subscription works is that you'll get a featured movie title offer that you can accept or decline. If you forget to decline, it will be sent automatically. Just like pick or skip in other subscriptions. Some months have 2 featured titles. We think it's easier to do this online, and you'll get an email too.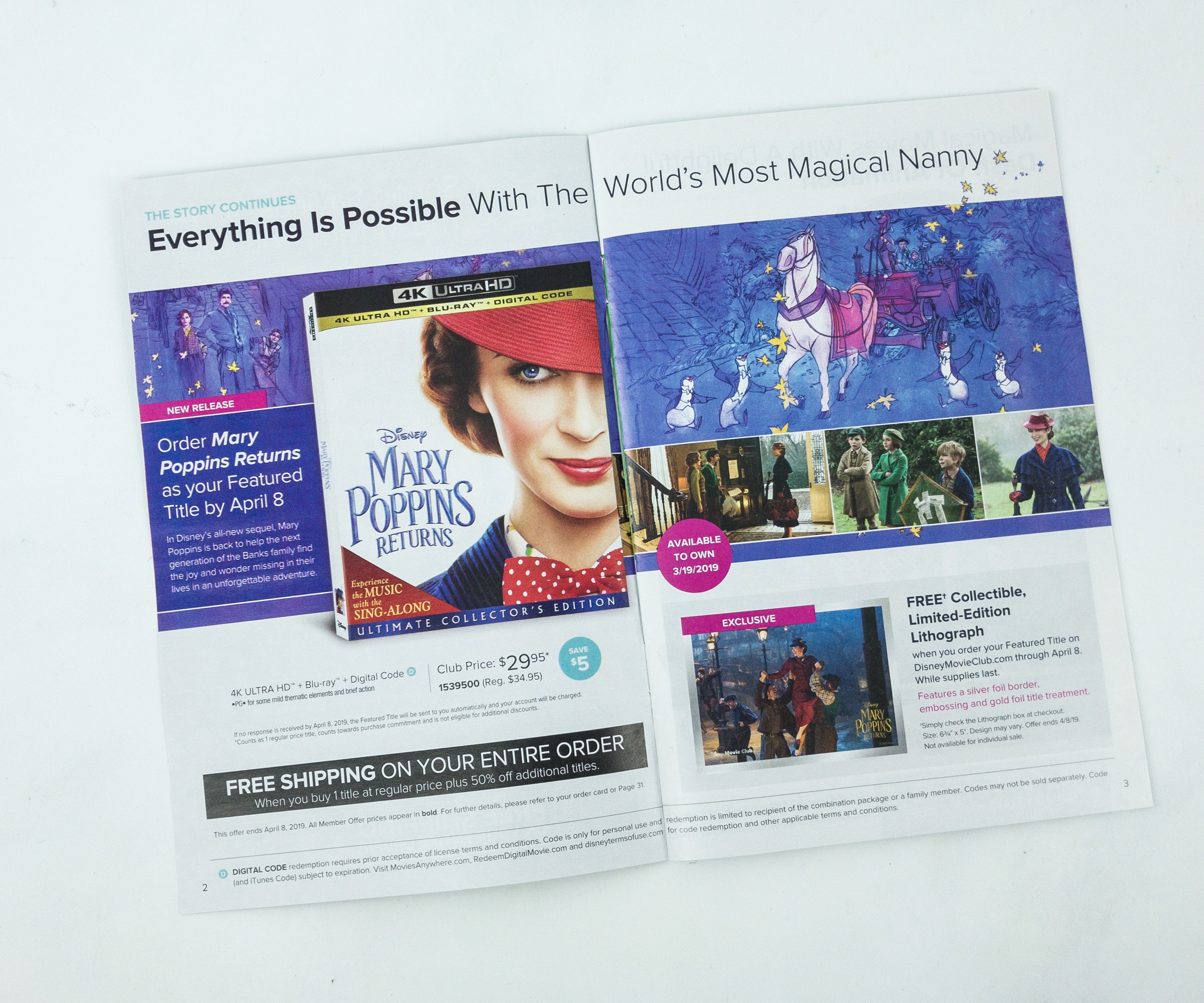 The mailer comes with fun extras and member-exclusive gifts!
There's even a fun activity for our family to enjoy. It's a DIY kite project inspired by Mary Poppins! On the bottom of the leaflet is the URL where we can download the full instructions on how to make the kite.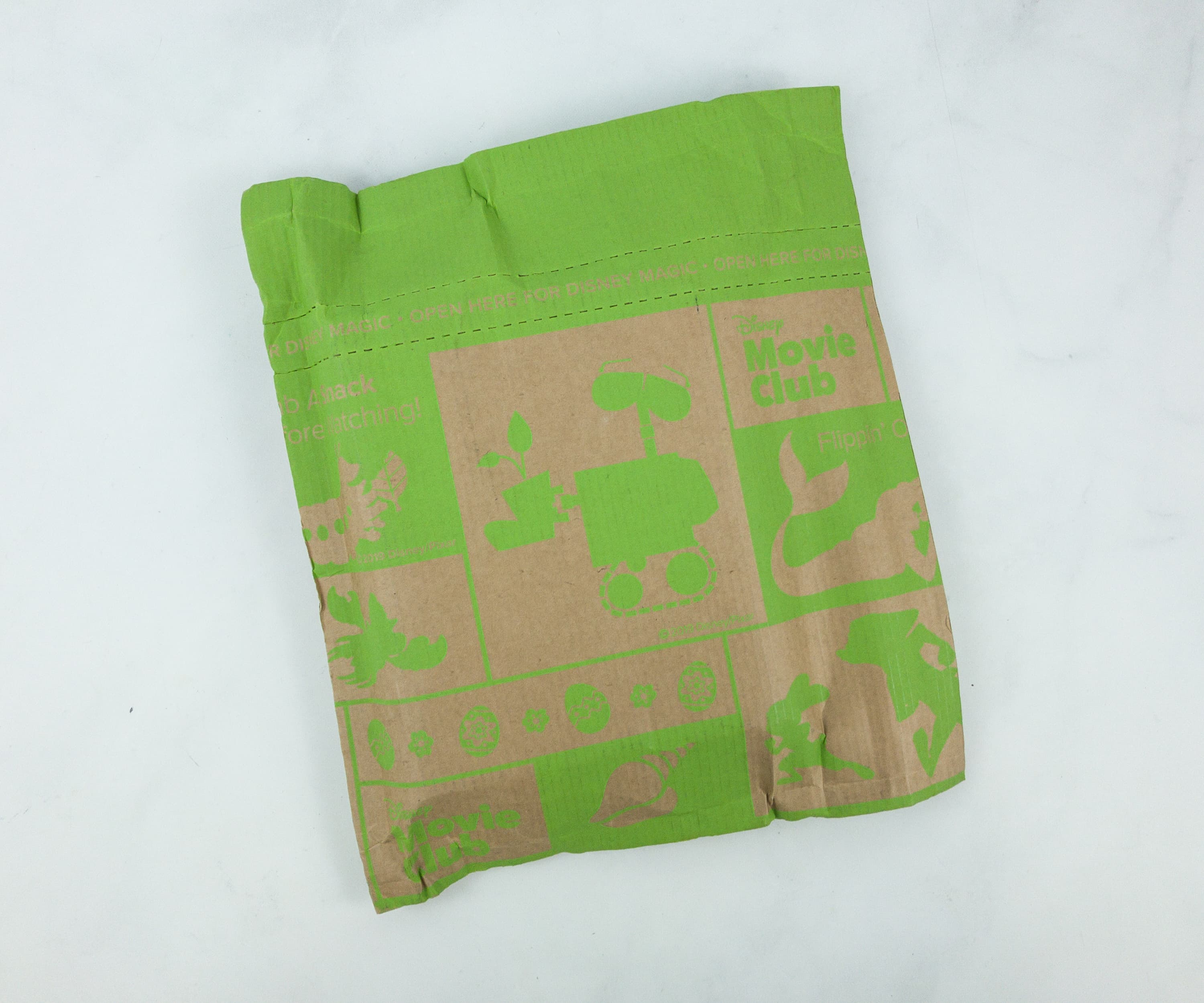 The packaging came a little crumpled, but thankfully the contents were still in good condition.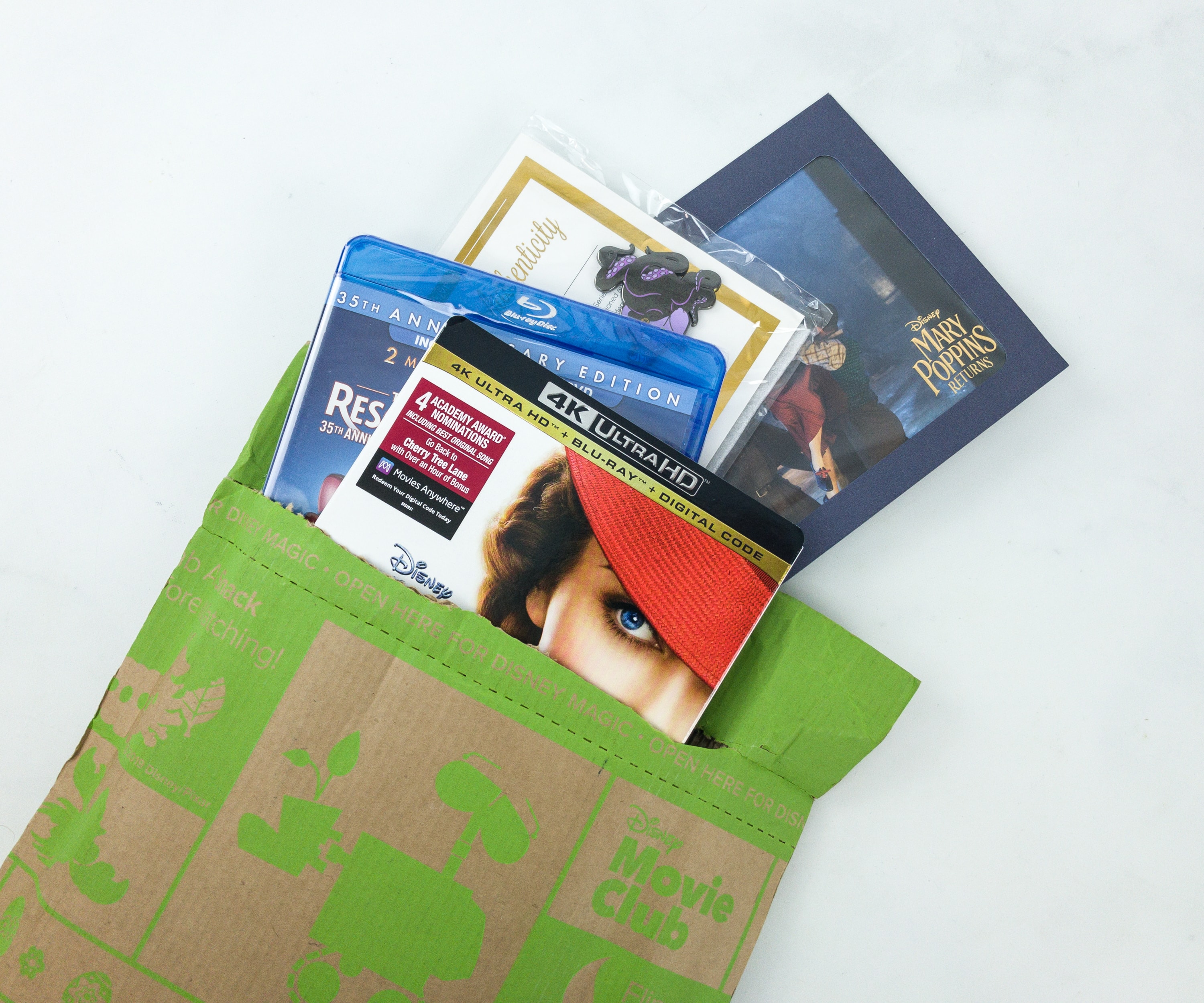 The package is full!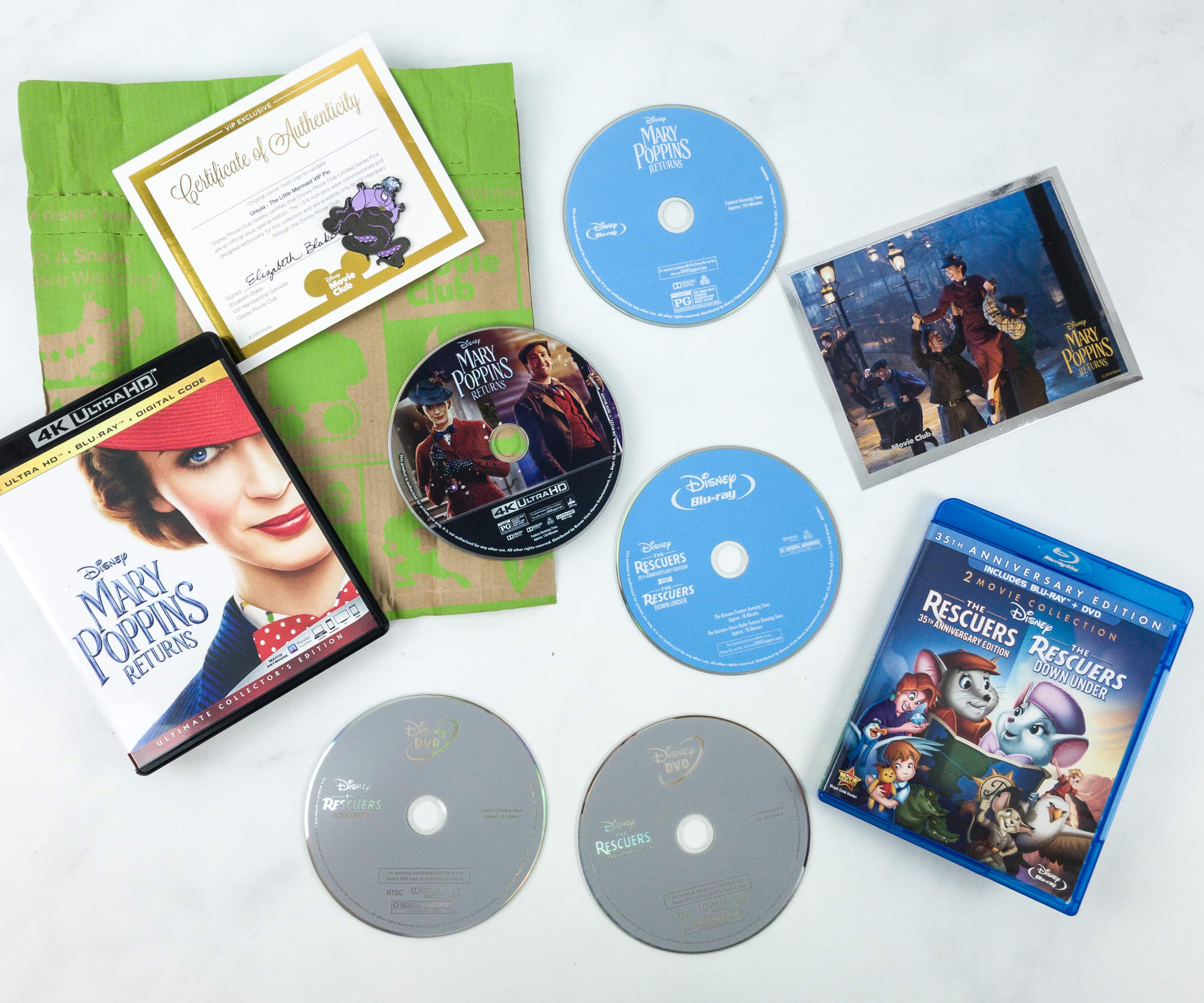 The way this subscription works is that you'll get a featured movie title offer that you can accept or decline. If you forget to decline, it will be sent automatically.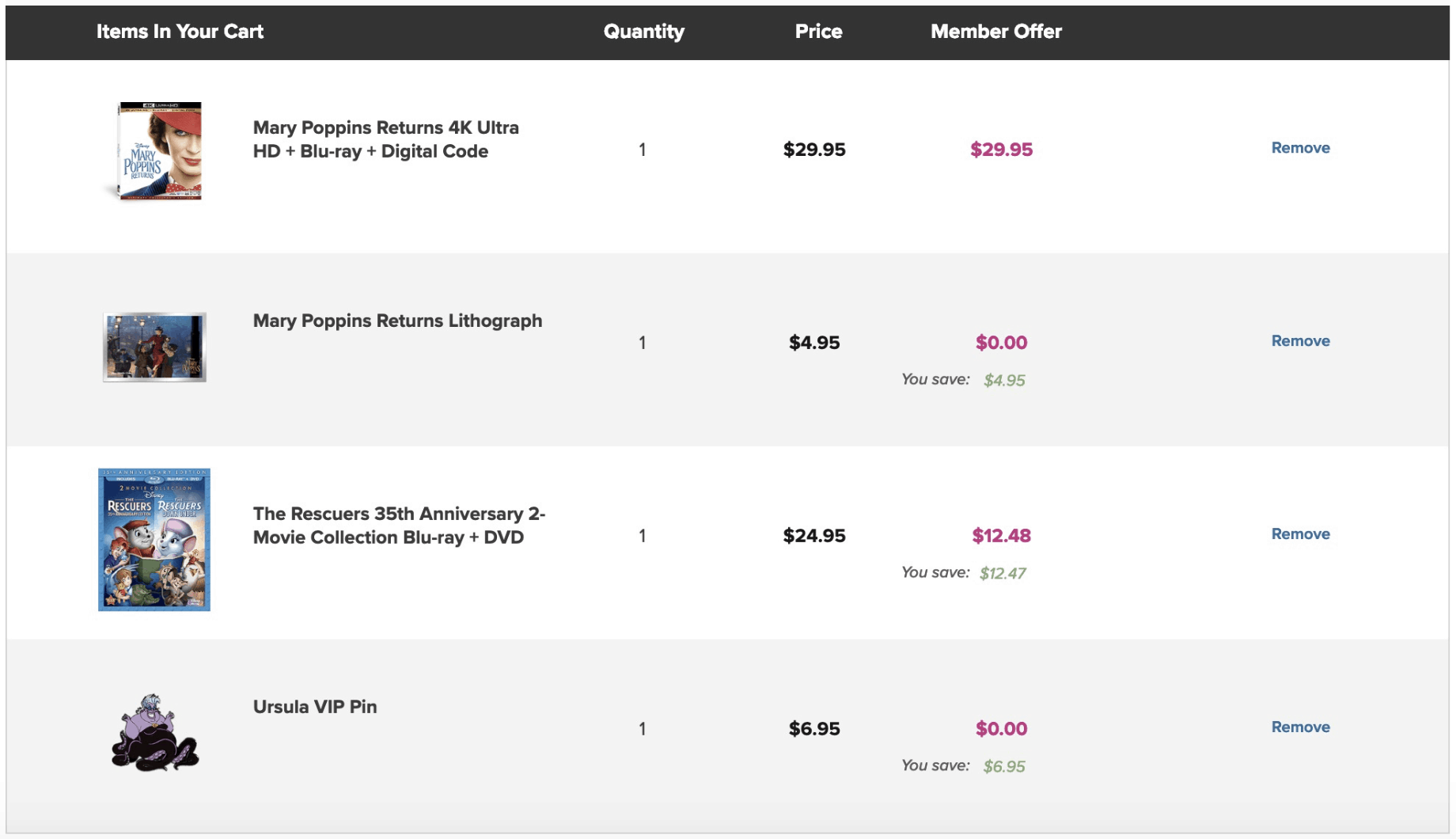 Here's what I've learned – you get the most bang for your buck by skipping months and then going back and getting previous titles because there's always a deal on additional purchases – this month it was 50% off. Also once you're a VIP member you can score extra bonuses – like the Ursula pin we got this month. You'll need to add them to your cart before checking out.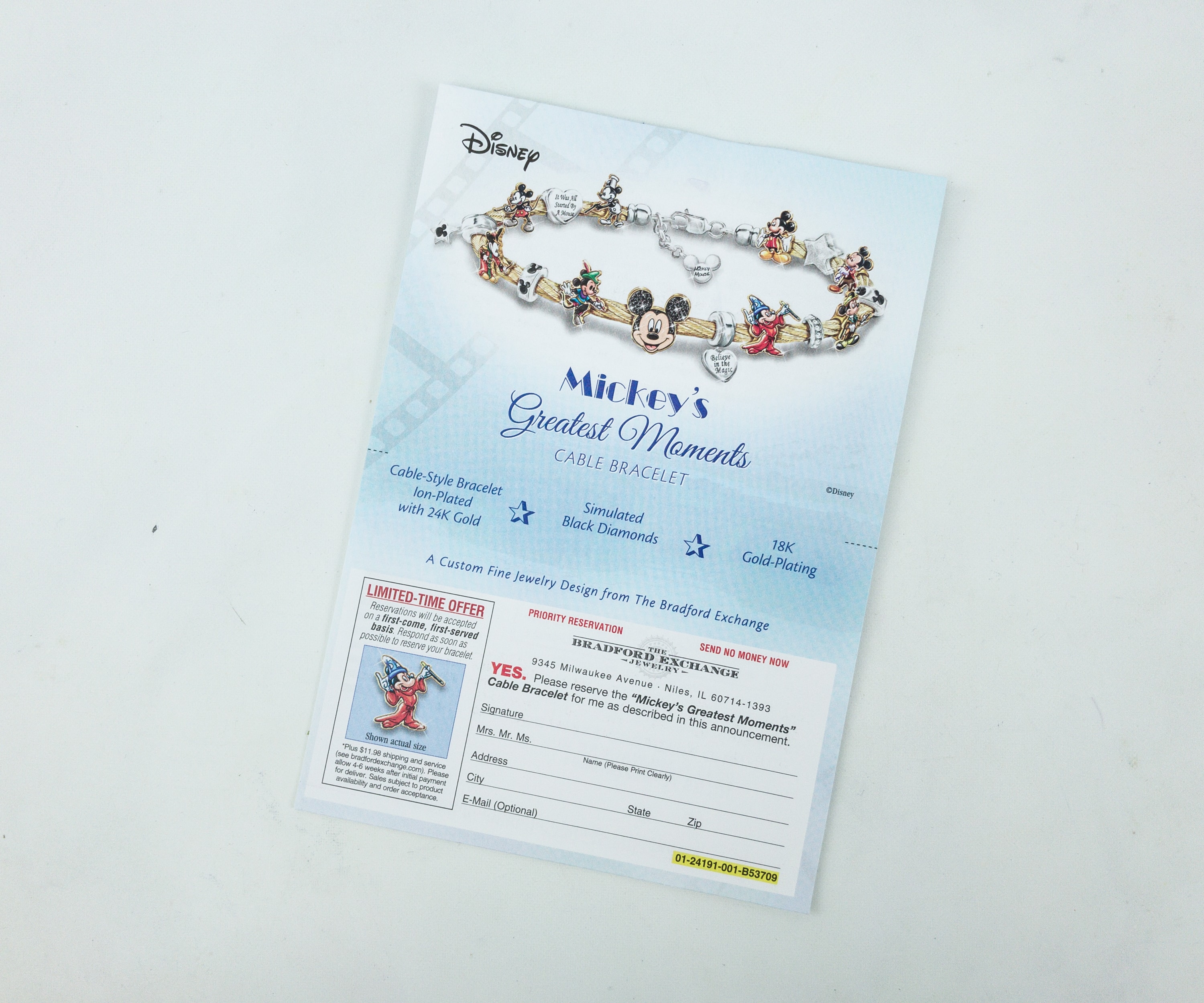 There's even a promotional card featuring a limited-edition Mickey's Greatest Moments 24k gold cable-style, Ion-plated bracelet!
There's another one that offers a FREE introductory package. The items are at a $40 Value!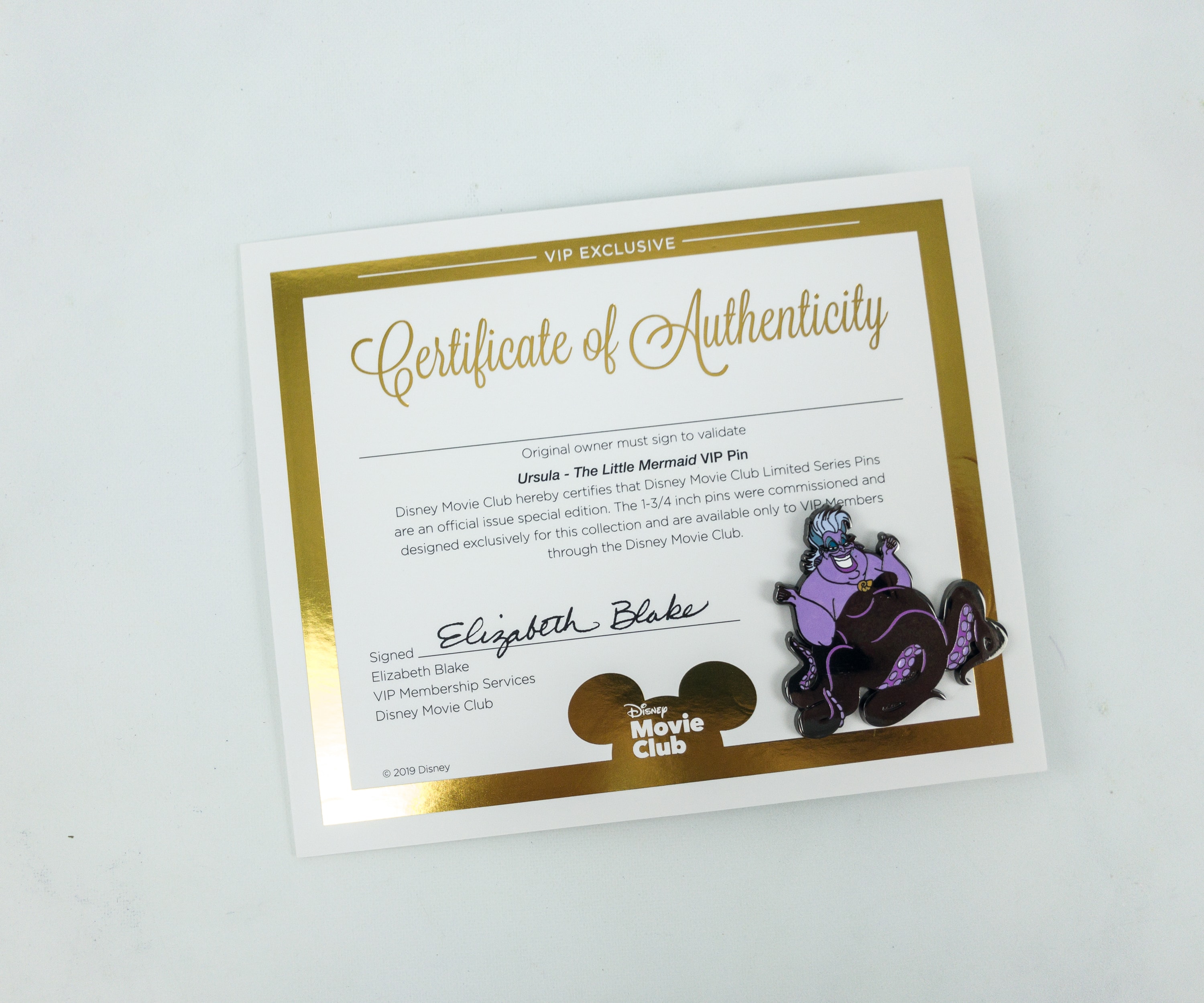 Little Mermaid Ursula VIP Pin ($6.95) This month, as an extra item, we received the same Little Mermaid Ursula VIP pin as last month. It came with its Certificate of Authenticity.
It features a full body Ursula grimacing with her fisted hands raised. Now we have two grimacing Ursulas in our VIP pin collection.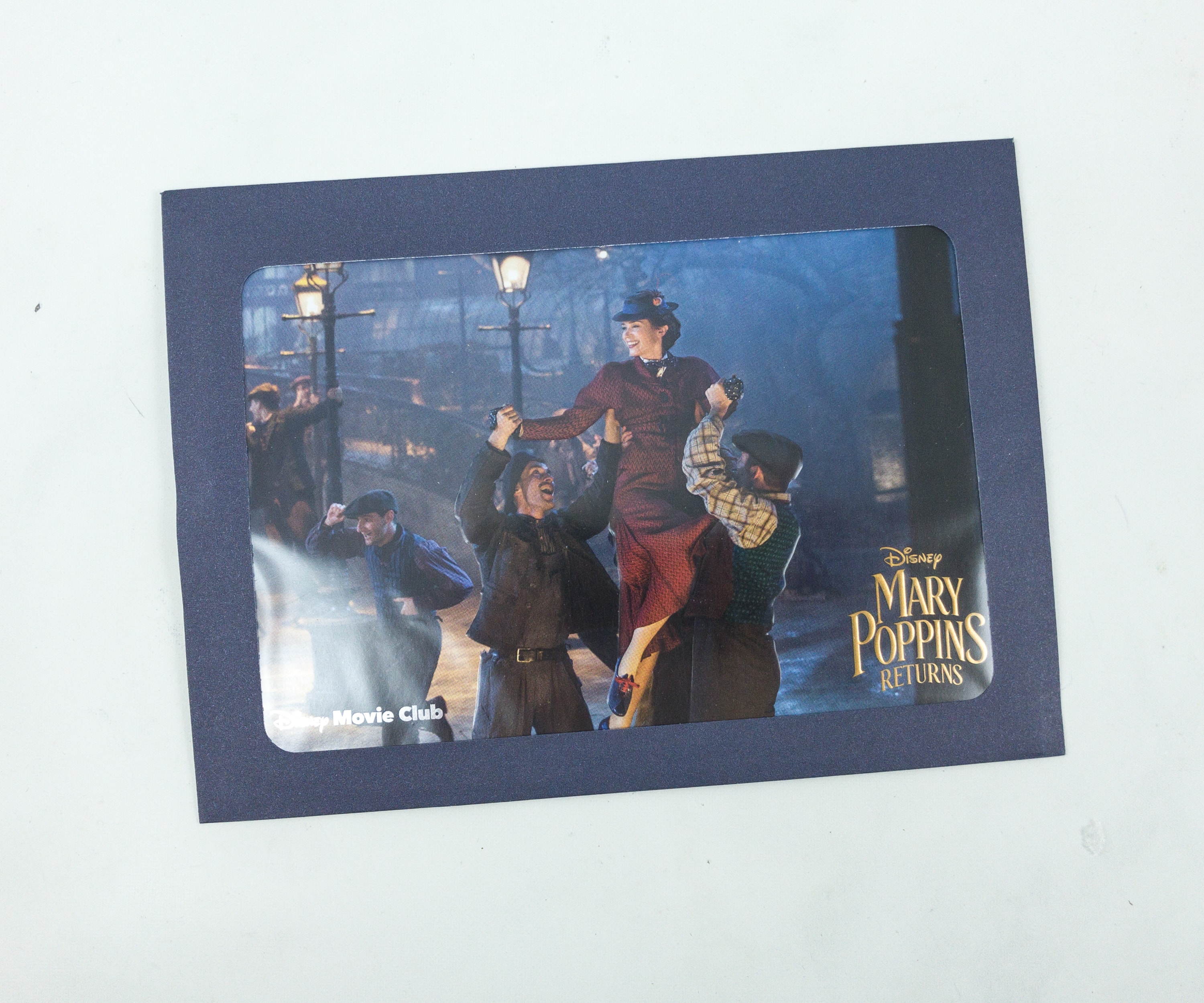 Mary Poppins Returns Lithograph ($4.95) Another bonus VIP item is a lithograph that features a scene from Mary Poppins Returns. This collector's item is commissioned exclusively for Disney Movie Club.
This exclusive Disney Movie Club item came with its original blue envelope.
The image is that of Emily Blunt as Mary Poppins, being lifted by two men.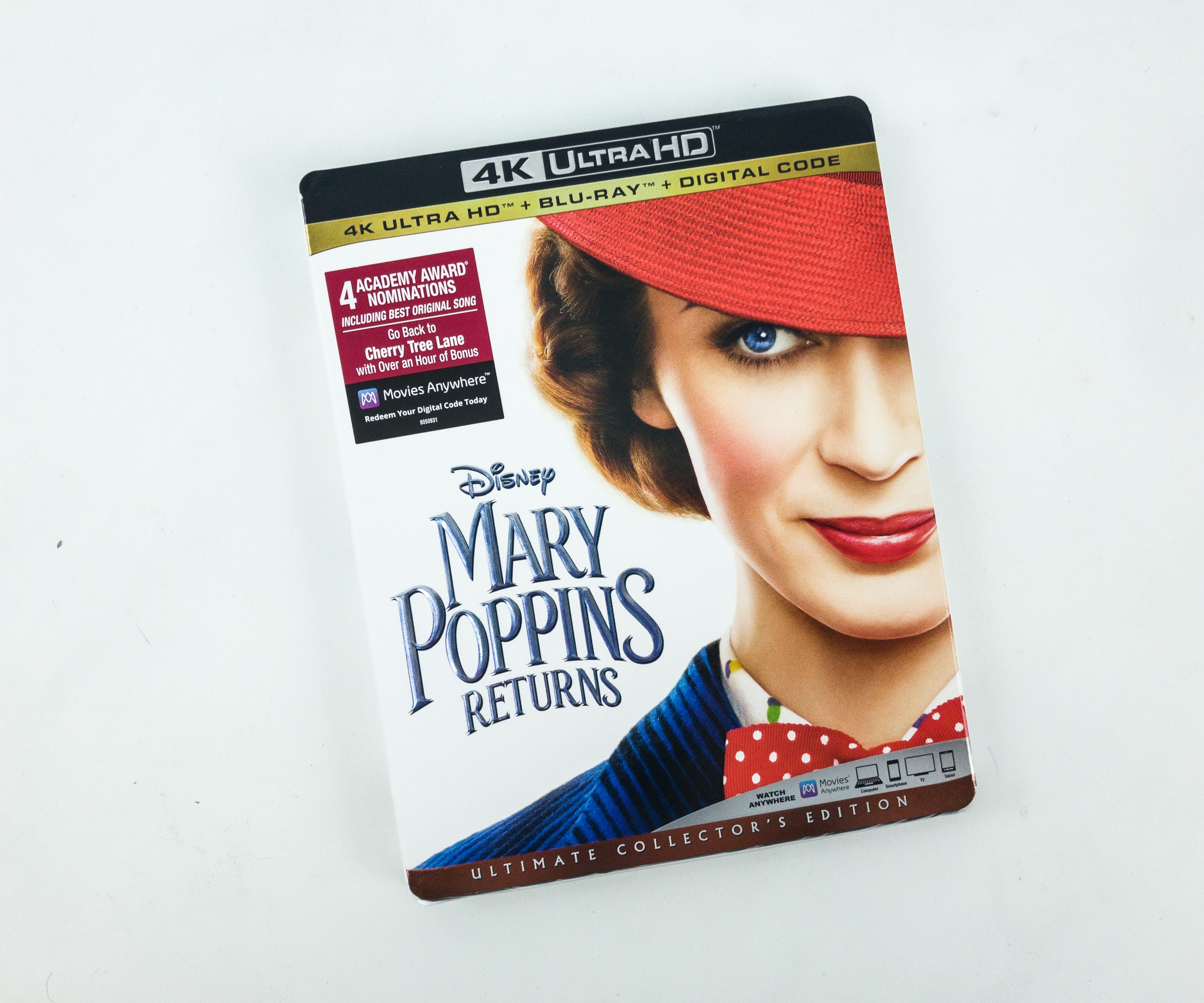 Mary Poppins Returns 4K Ultra HD Bluray ($24.99; $29.95 on the card)
The magic returns in Disney's reimagined classic as Mary Poppins (Emily Blunt) helps the Banks family remember the joy of what it's like to be a child. Together with her friend Jack the lamplighter (Lin-Manuel Miranda), fun is brought back to the streets of London in celebration that everything is possible…even the impossible!
This musical is a pleasant reminder that we are still young at heart if we will only let our imaginations go wild just like when we were still kids. My children enjoyed singing along with the characters!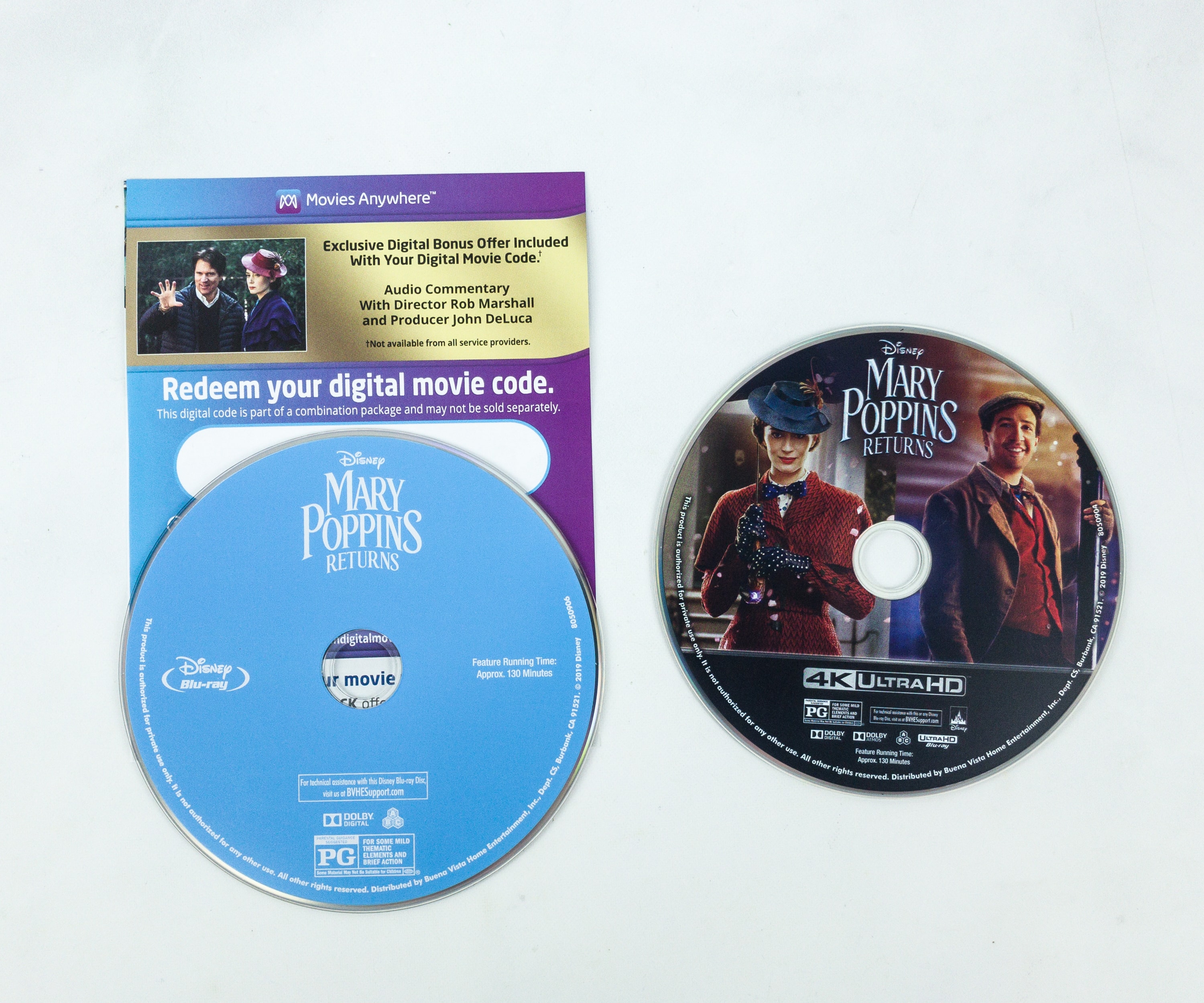 The package includes two discs in different resolutions. The Blu-ray has a maximum of 1080 pixels which gave us a fine picture and nice musical score. The 4K Ultra HD is definitely better in video quality and offers a modest upgrade in sharpness and clarity. There's also a card containing the digital movie code.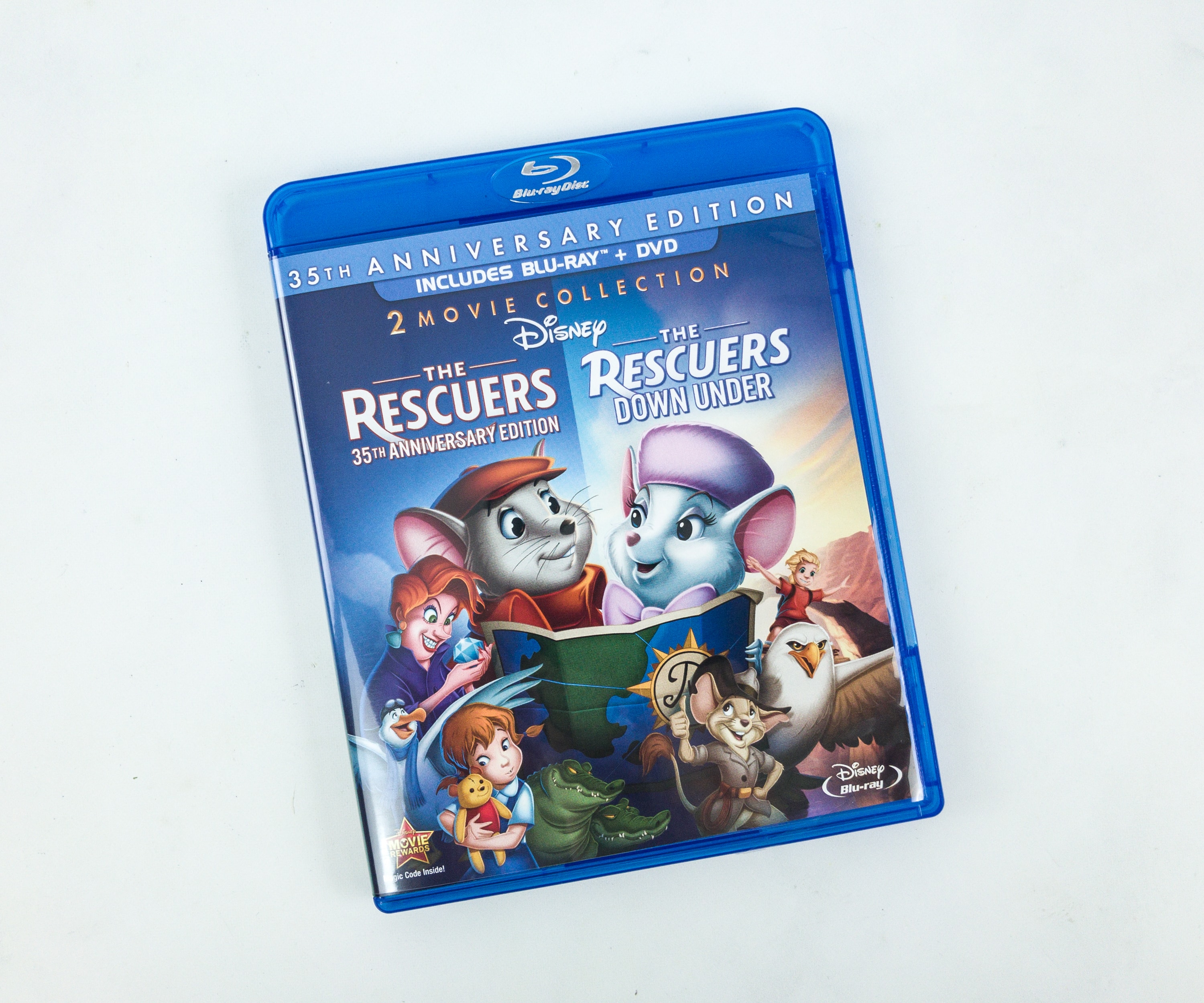 The Rescuers 35th Anniversary 2-Movie Collection Bluray + DVD ($13.99; $24.95 on the card)
To commemorate the 35th anniversary of an original classic, Disney proudly presents a special 2-movie collection featuring all-time family favorites, THE RESCUERS and THE RESCUERS DOWN UNDER. Join two of the world's bravest mice — Bernard and Bianca — as they set out on two thrilling rescue missions full of comic adventure while soaring through the Devil's Bayou and flying sky high in the Australian outback. Buckle up for the ride of your life as these tiny heroes with great big hearts outrun and outwit their rivals to save the day. Brimming with lovable characters and unforgettable music, this 2-movie collection is high-flying fun for the entire family!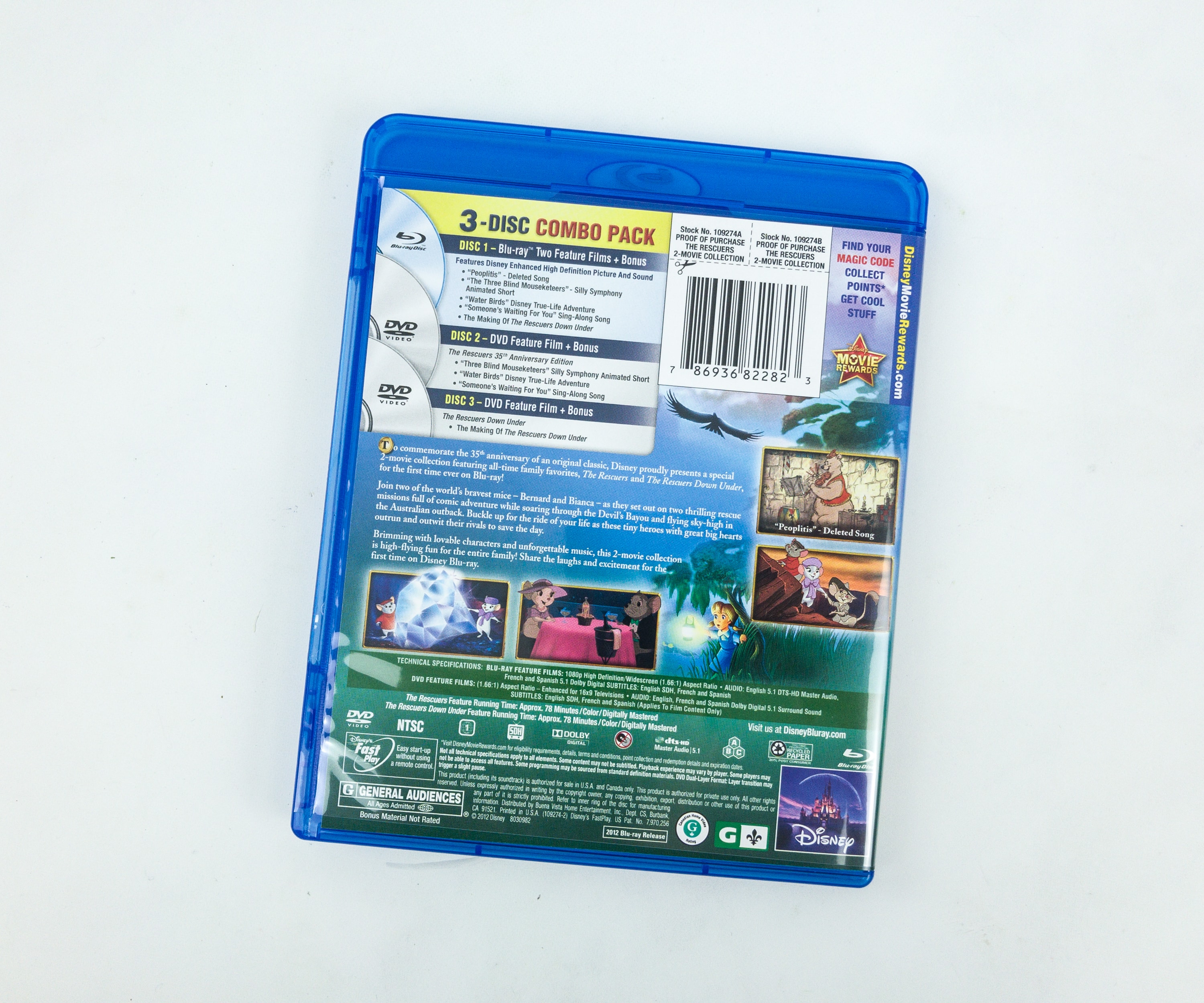 As a sequel of one of the oldest Disney animated features The Rescuers, The Rescuers Down Under did justice when it comes to its storyline and modern theme. I'm glad we got both movies in one pack. I consider them as one of the most daring, fun-packed action-adventure movies of all time.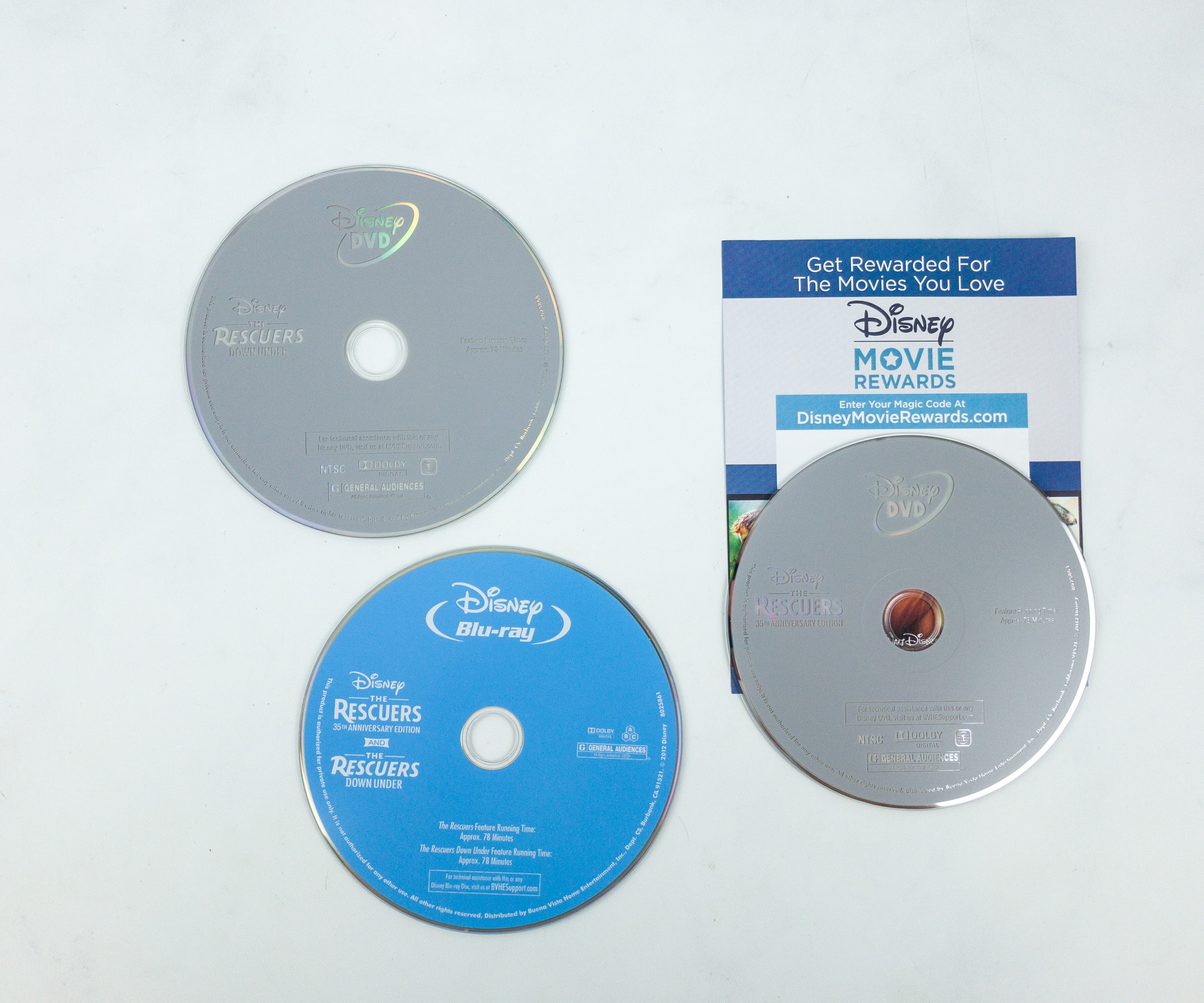 The pack includes 1 Blu-ray disc for both the movies and two separate DVDs.
The audio presentations have the same type of distinction. The soundtrack and the dialogue are clear. It's also great to see these movies finally get the high definition treatment. I will always love to watch them!
This month's featured movies have exciting plots and endearing characters. I also loved the sound tracks from each movie. My favorite from Mary Poppins is the song A Cover is Not the Book. And it's not just because of its catchy tune, but also because of the meaning. It talks about how one must try to know a person well first before making a judgement. Meanwhile, my kids loved The Journey from The Rescuers. We had another great movie night thanks to this subscription, and we're definitely looking forward to more!
What do you think about this month's movie picks?