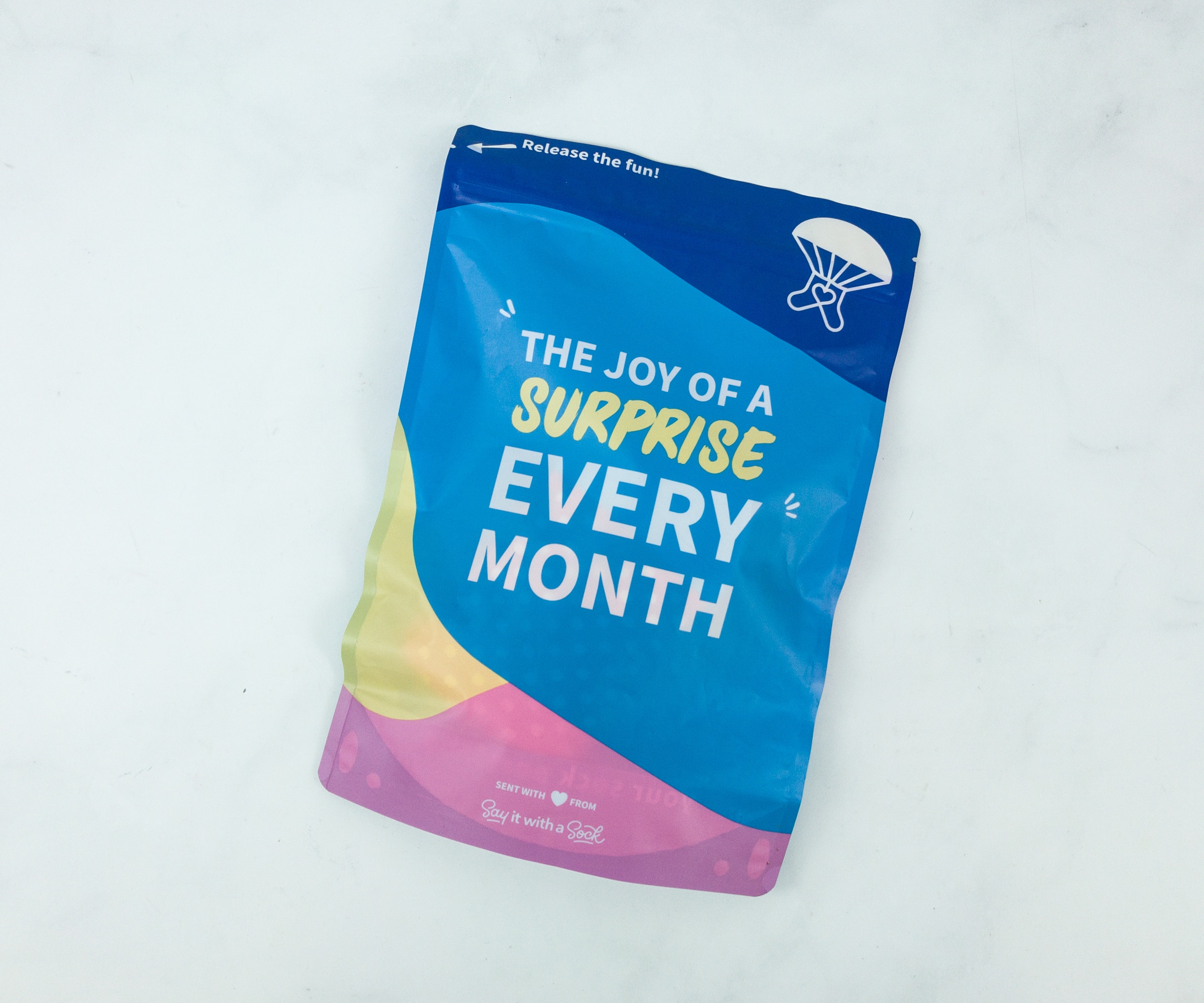 Say it with a Sock is a monthly sock subscription that sends high-quality cute and/or funky socks to your door. You can also gift this sock club to someone special who likes really cool socks and they will receive a note to go along with their new warm fuzzies. This sockscription sends only brand name socks.
This subscription is available for men, women, or children in 1, 6, and 12-month terms. Adult subscriptions include one or two pairs a month. Kids' subscriptions include two pairs a month. With all subscriptions, you'll get a style quiz to help personalize your subscription!
This is a review of the Kids' 2-Pair Sockscription ($13.99 + free shipping).
DEAL: Save 15% on your order with coupon code SOCKS15 or get your first pair for $11.99 with coupon WELCOMETOTHECLUB.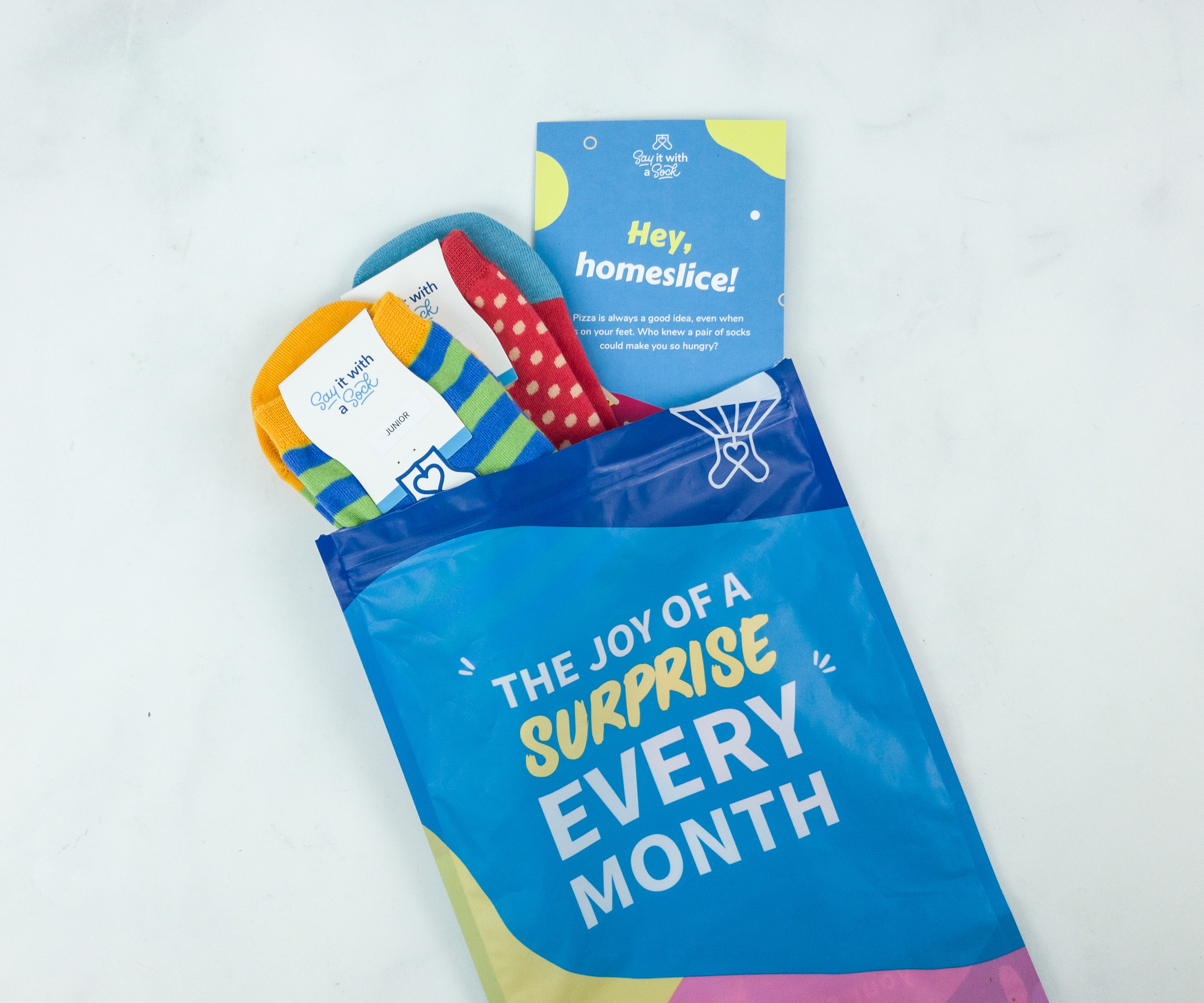 The socks arrived well protected in a poly mailer!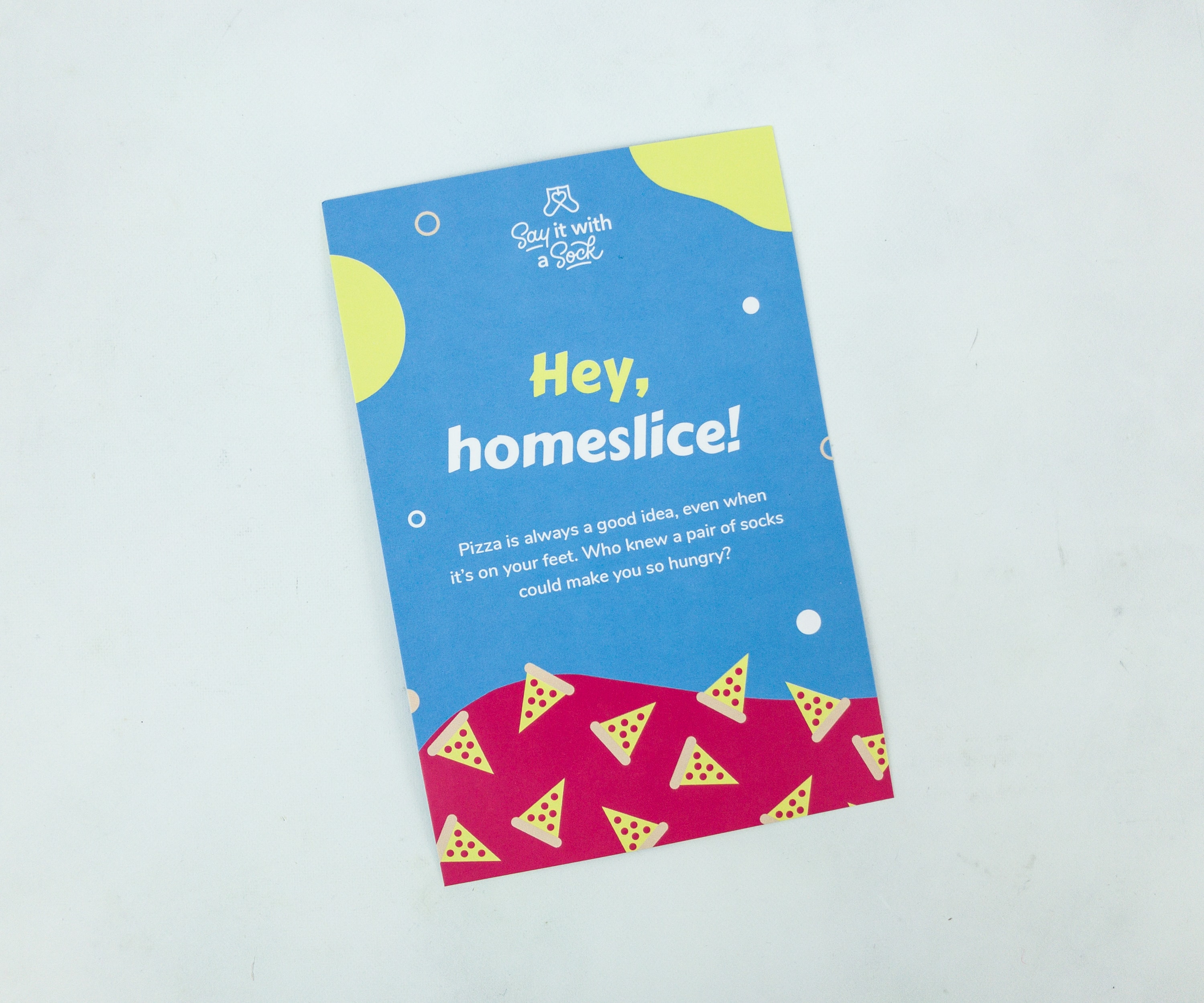 Say It With A Sock provides thousands of socks each year to Lava Mae, an organization which helps homeless people. Learn more here!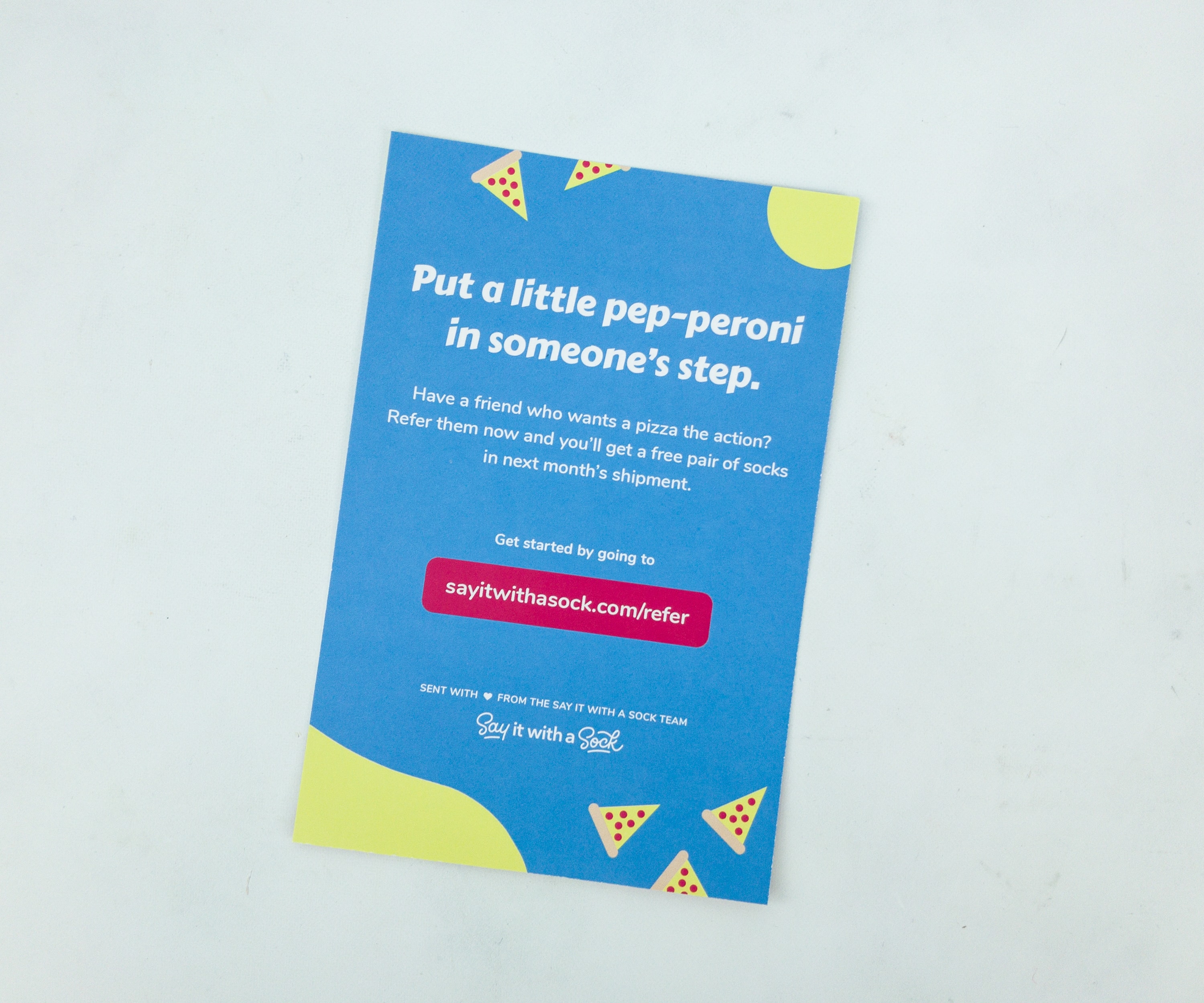 It also comes with a delightful pizza themed card which includes info on how you can get a free pair.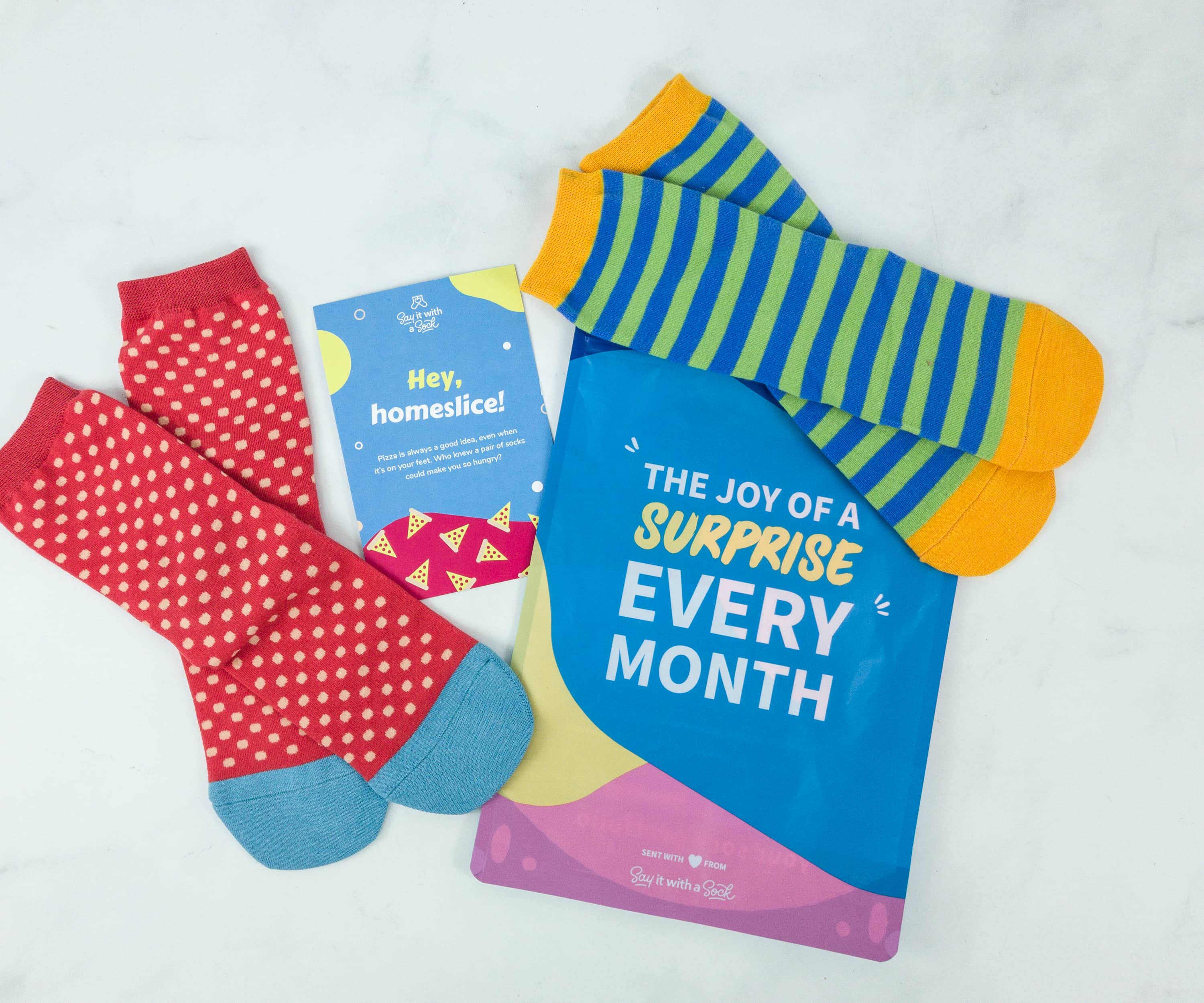 Everything in my pack!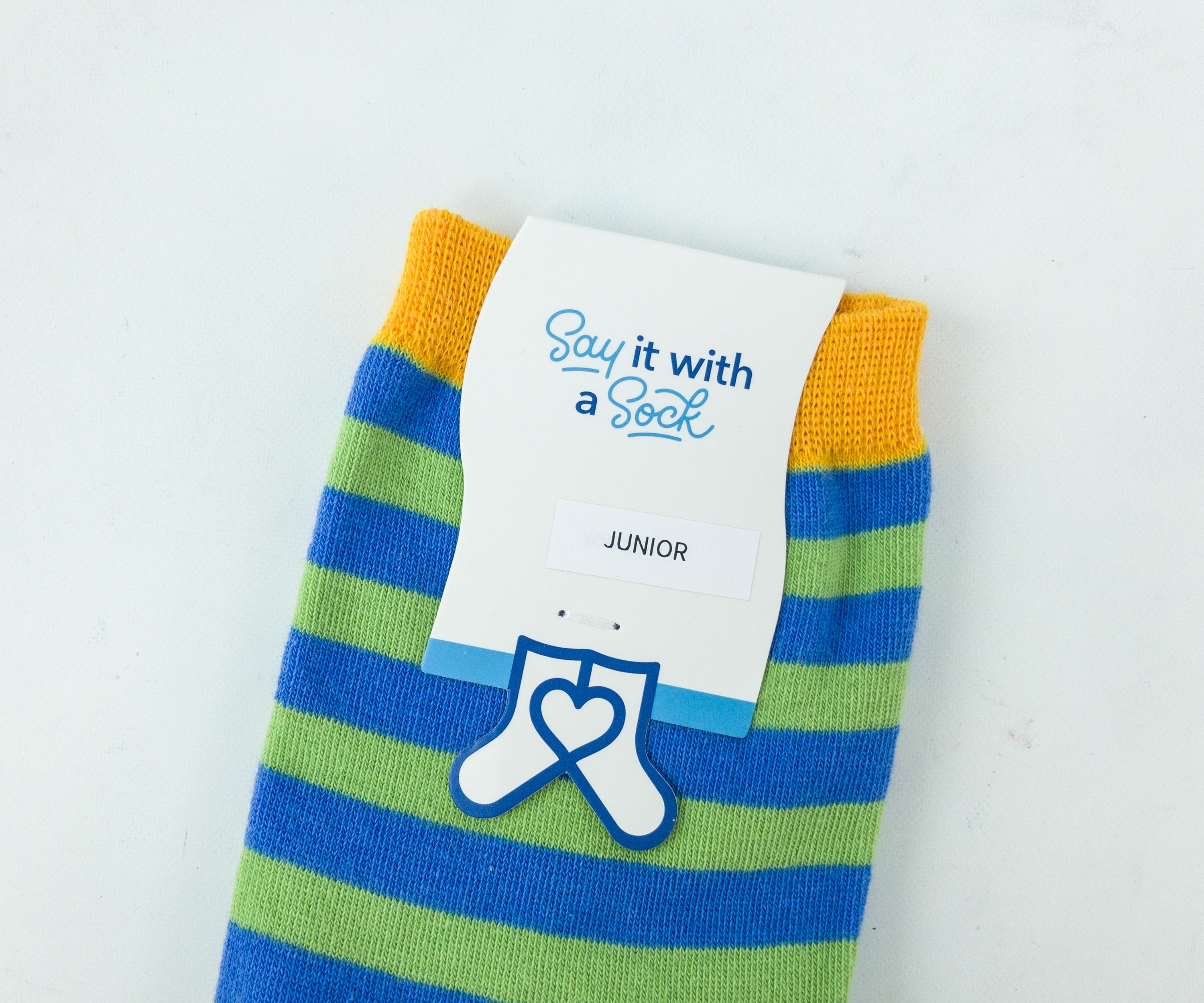 Each pair is made colorful and amusing for an added element of cheer!
The socks are made with 70% cotton, 25% polyester, and 5% spandex. It's designed in the USA and produced in China.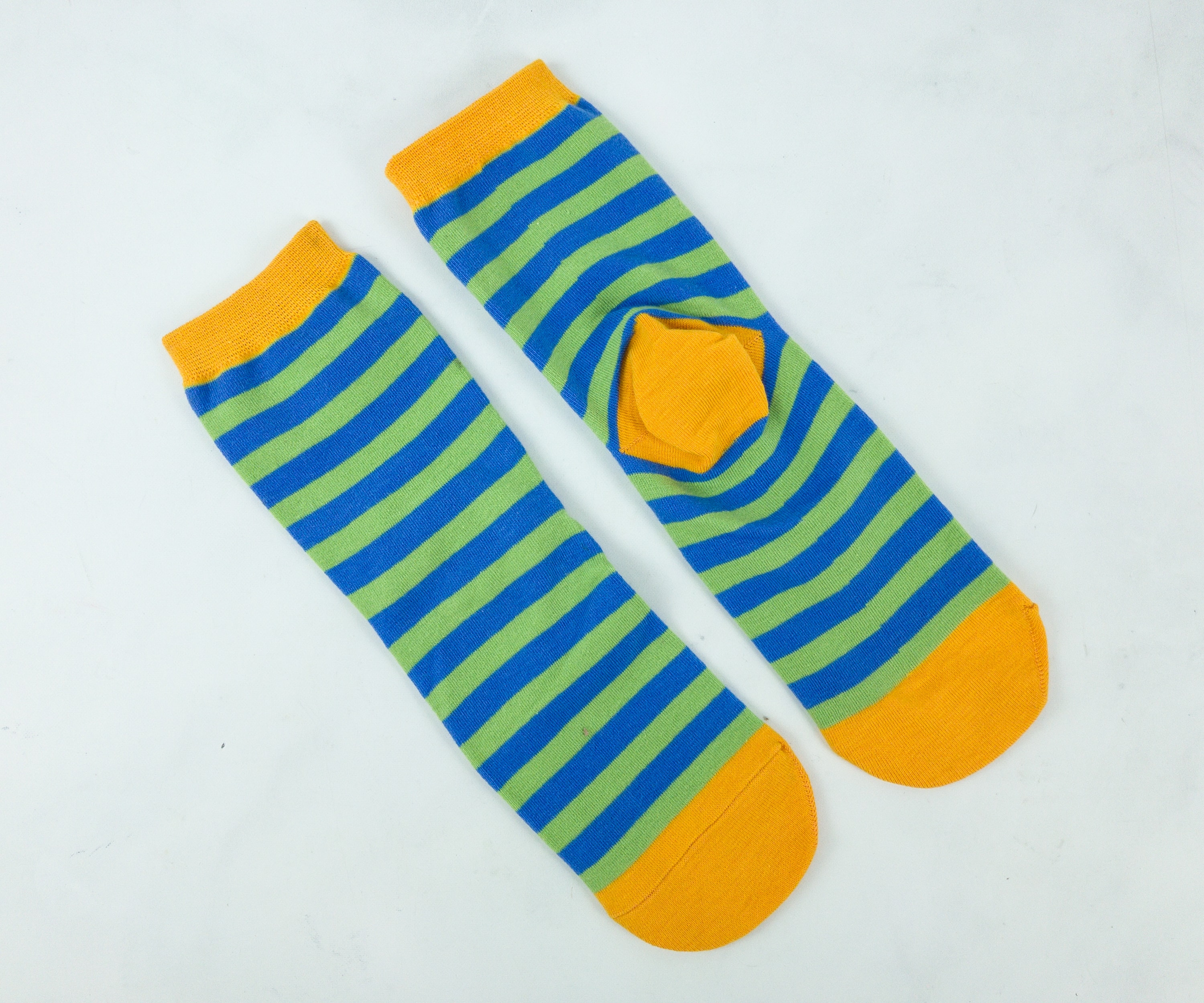 The first pair features a stylish stripe sock design with a joyful combination of blue, green, and yellow colors!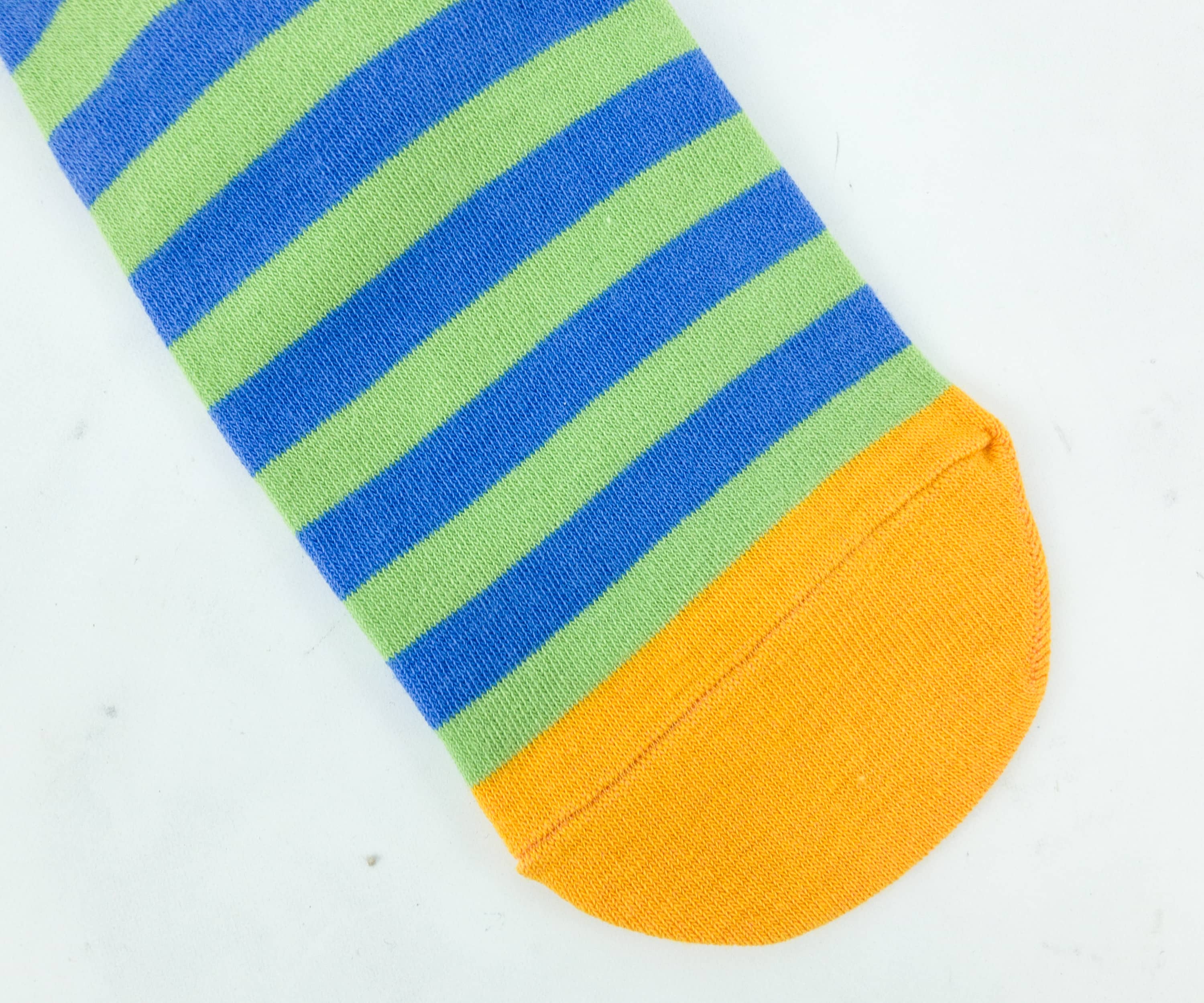 The wide and bold stripes style is so fun to look at. The toes are in solid yellow, as well as its heels and cuffs. It's really fit for every high spirited kid who's up for a playful fashion!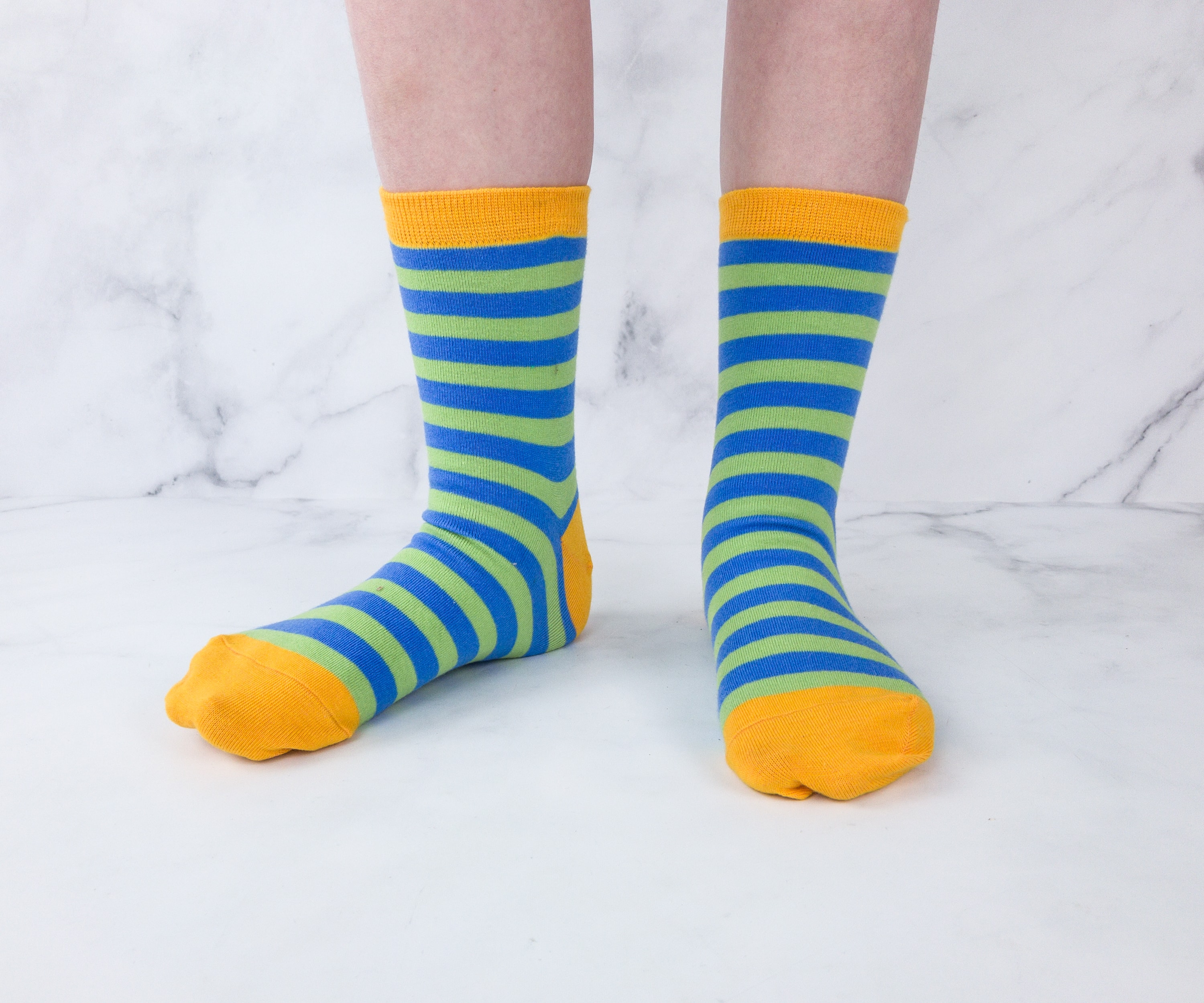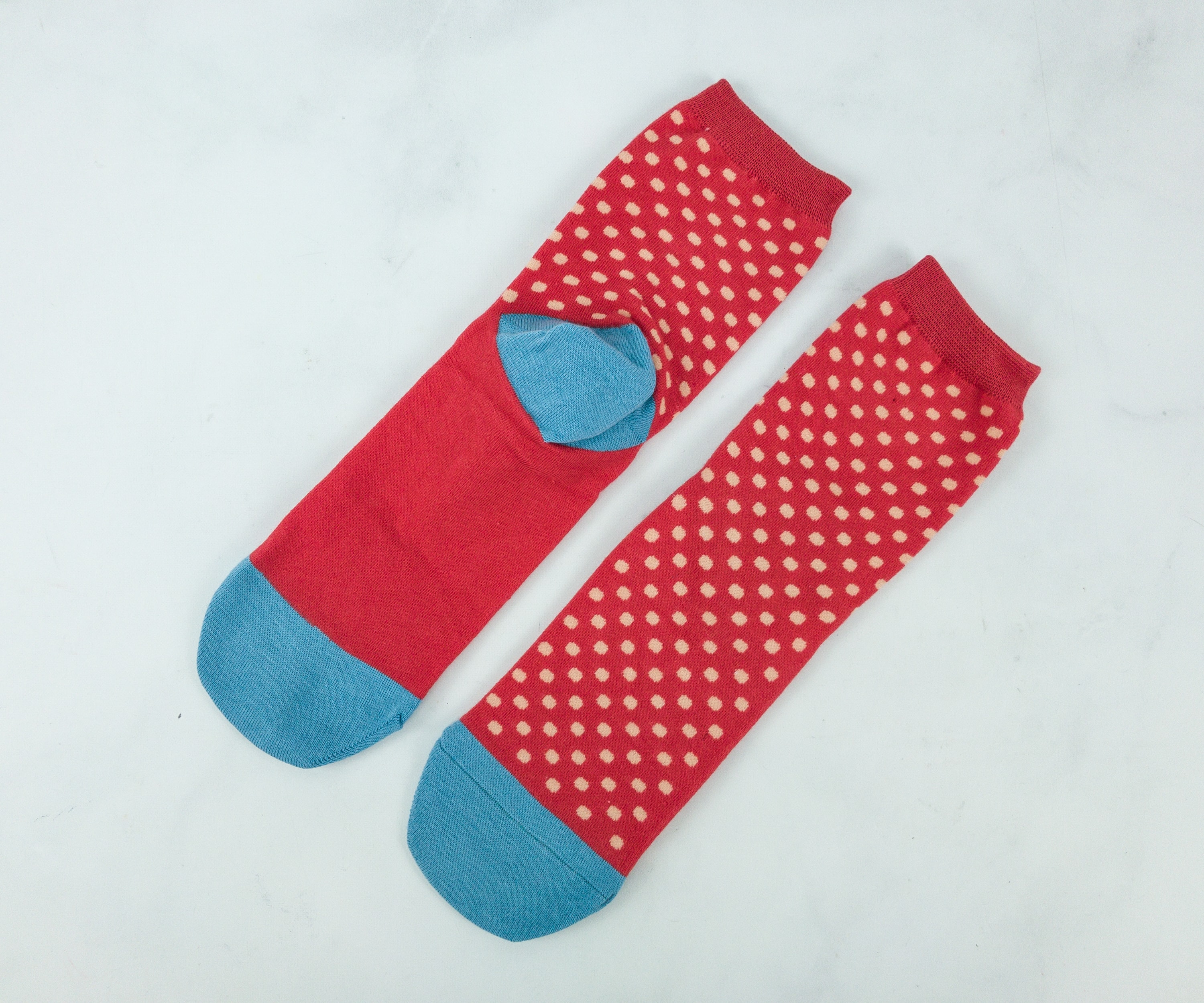 This other pair has a bright red base and light blue heels and toes.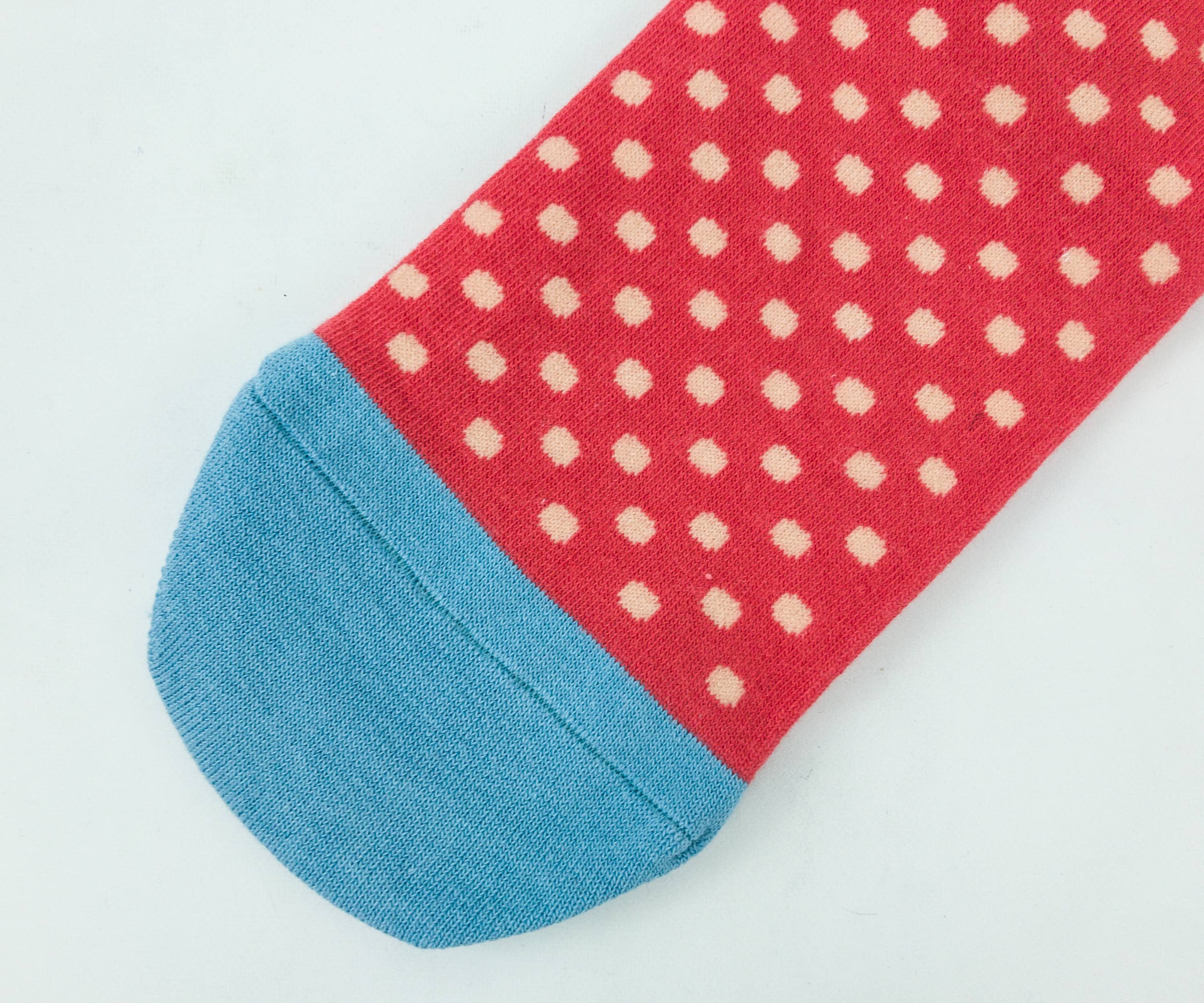 The polka dots accent gives a modern perspective on this breathable and comfy footwear.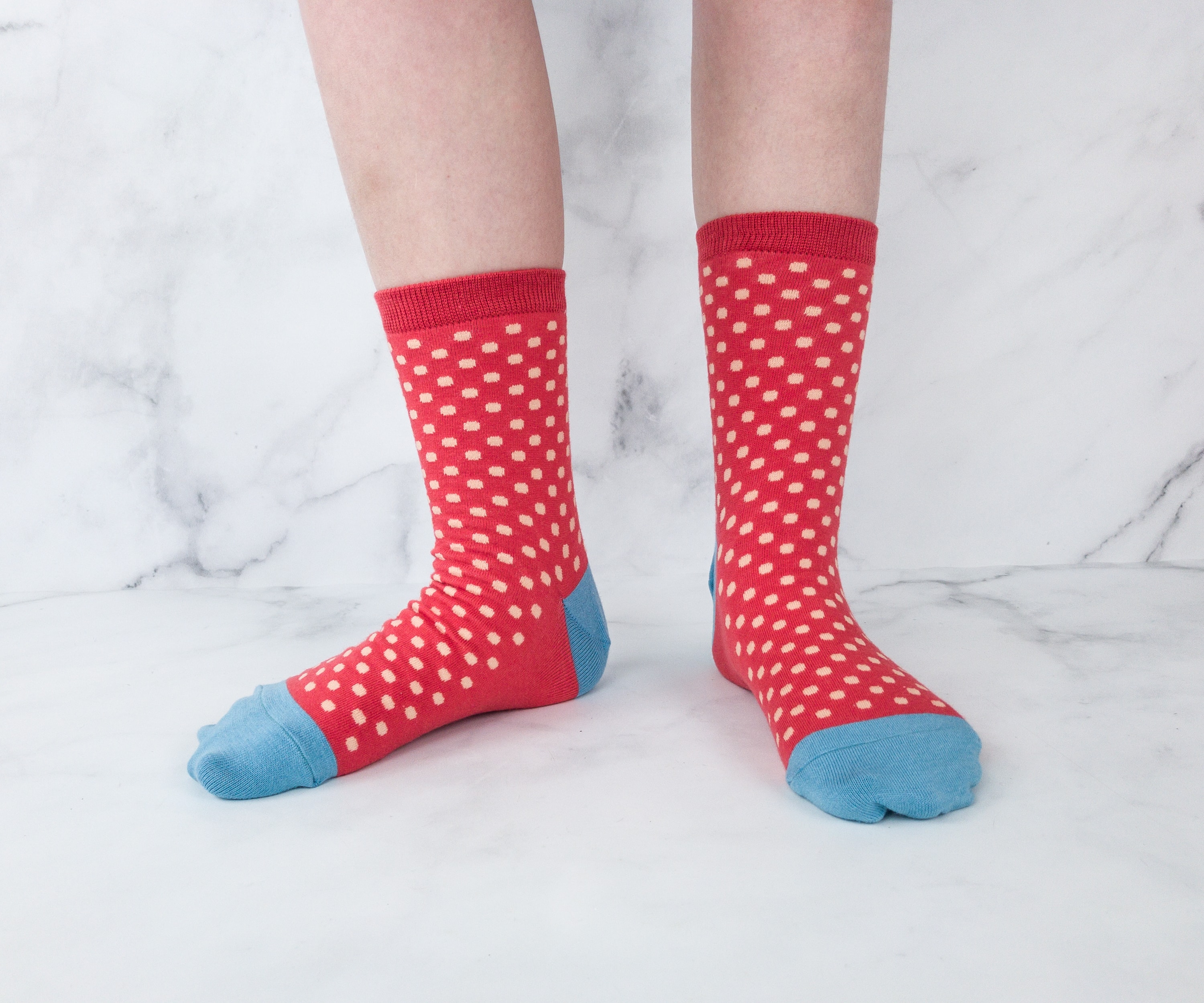 Unfortunately, they shipped us a package on both 2/28 and 3/1, marking both from our account. One of our pairs in this package is identical to last month, and we got 2 packs in the same day for two months. We did finally hear back – they're sending a replacement pair for the duplicate, and it seems like ALL subscription orders shipped on 3/1 – our renewal date just happened to be at the end of the month. We still find this disappointing because we aren't getting socks on the promised schedule. On a lighter note, this month's pairs still brought comfort and cheer to my kids!
What do you think of this month's Say It With A Sock?