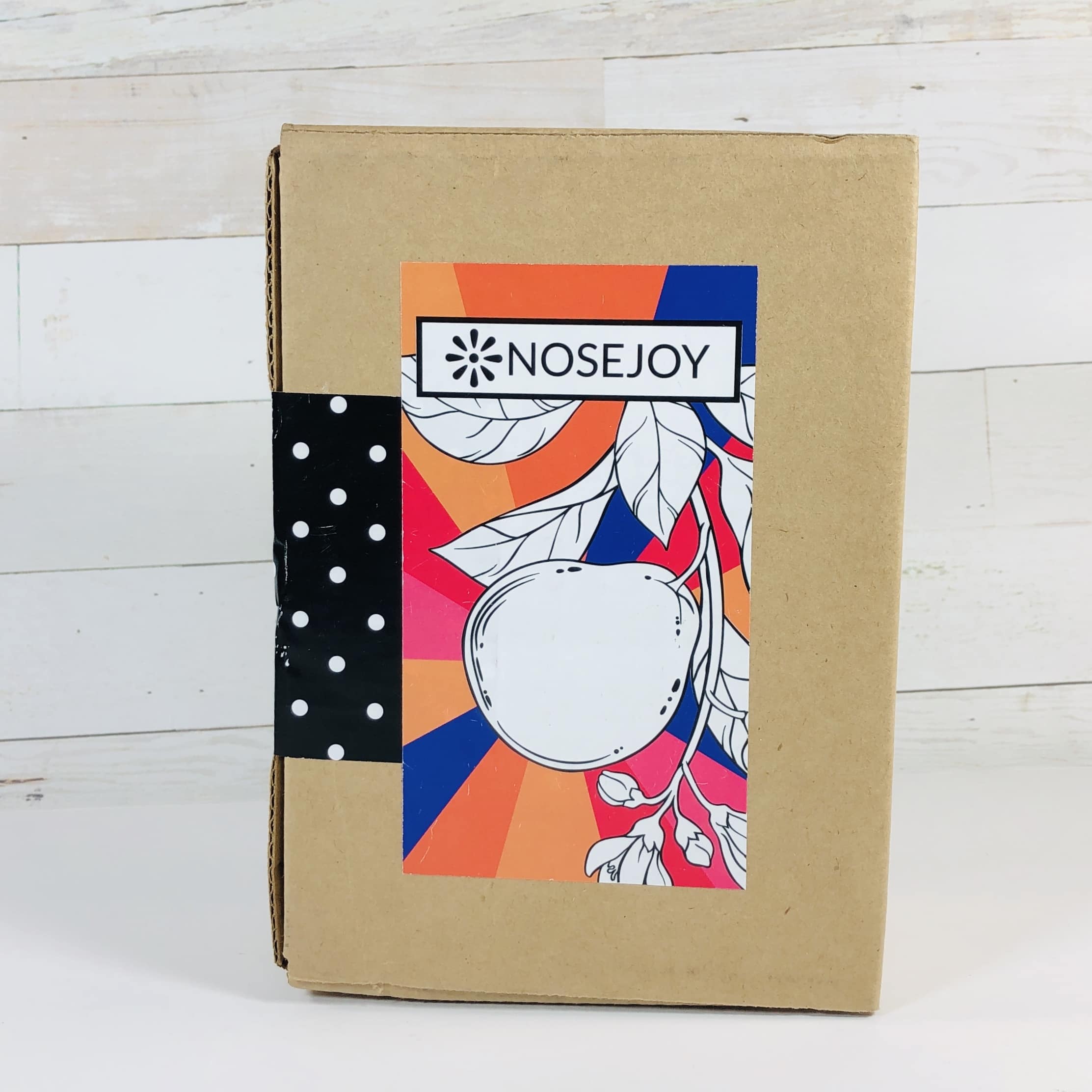 NOSEJOY is a monthly subscription box that sends items to please your sniffer! Make your nose happy with lovely smelling soaps, candles, lotions, and more for $34.95, which includes shipping. Each box will be curated to the season and will include upscale and boutique brands.
Your sense of smell is strongly tied to your emotions. Good smells create good vibes! With NOSEJOY, you can experience smell-good happiness throughout your day – a fresh soap in the bath, an energizing candle at your desk, or a delicious lotion on your skin. The best part is that you can use and enjoy these things knowing new premium goods are on the way!
DEAL: Get $5 off your first box! Use coupon code HELLO5.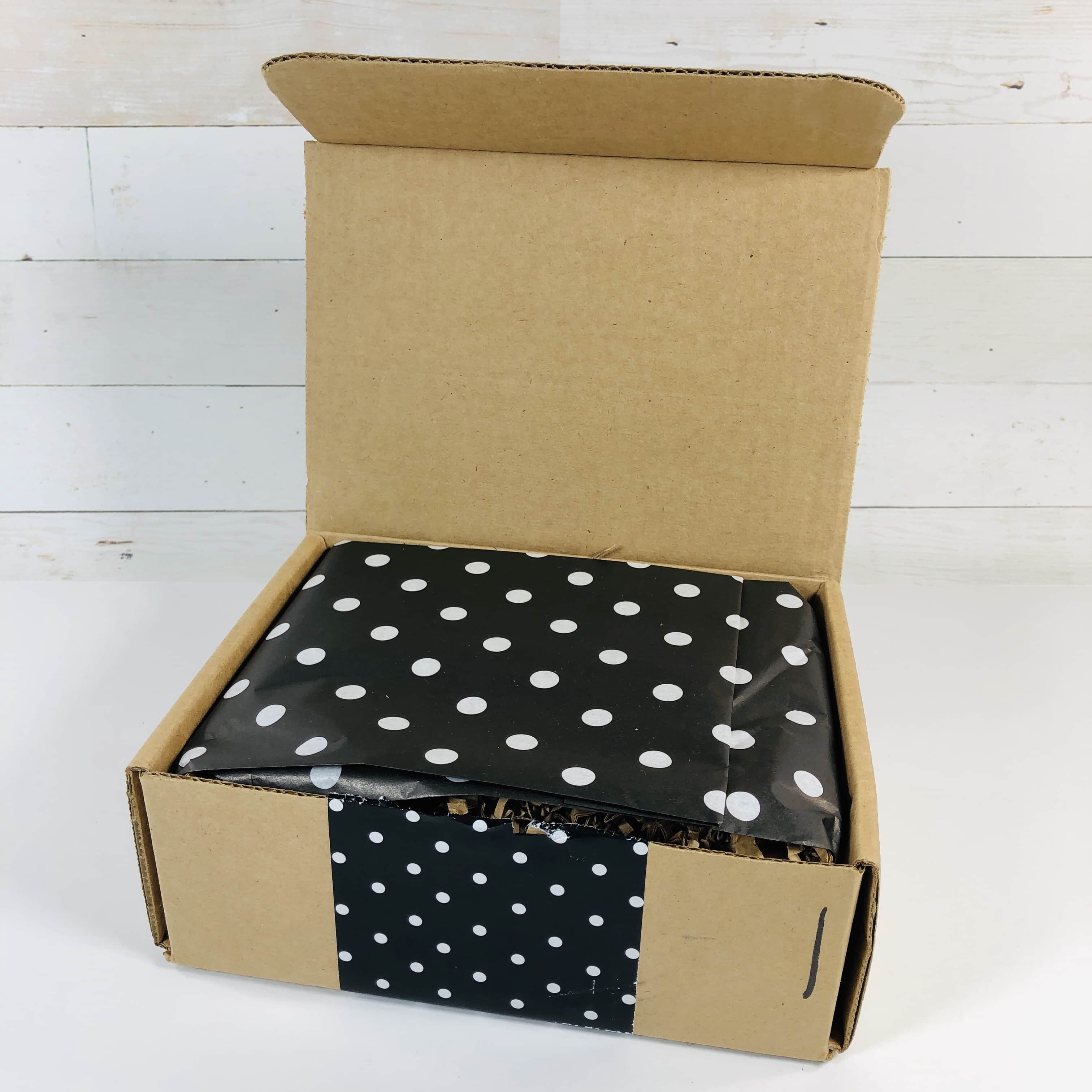 Every month I try to guess what scent will be featured based on the sticker that's placed on the outside of the box (see previous picture). I couldn't wait to see what was inside the box under this dotty paper!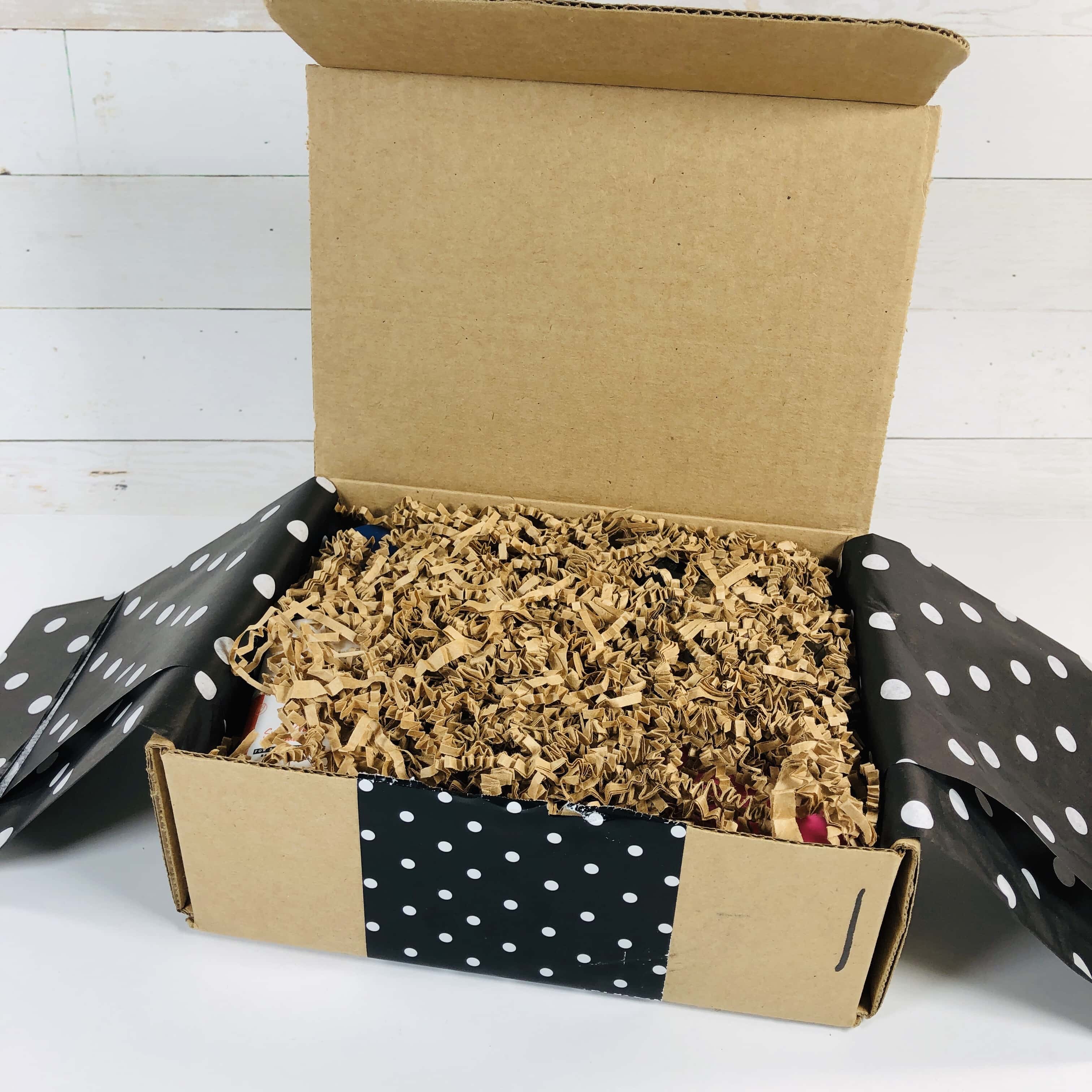 Everything was tucked into shredded paper squiggles.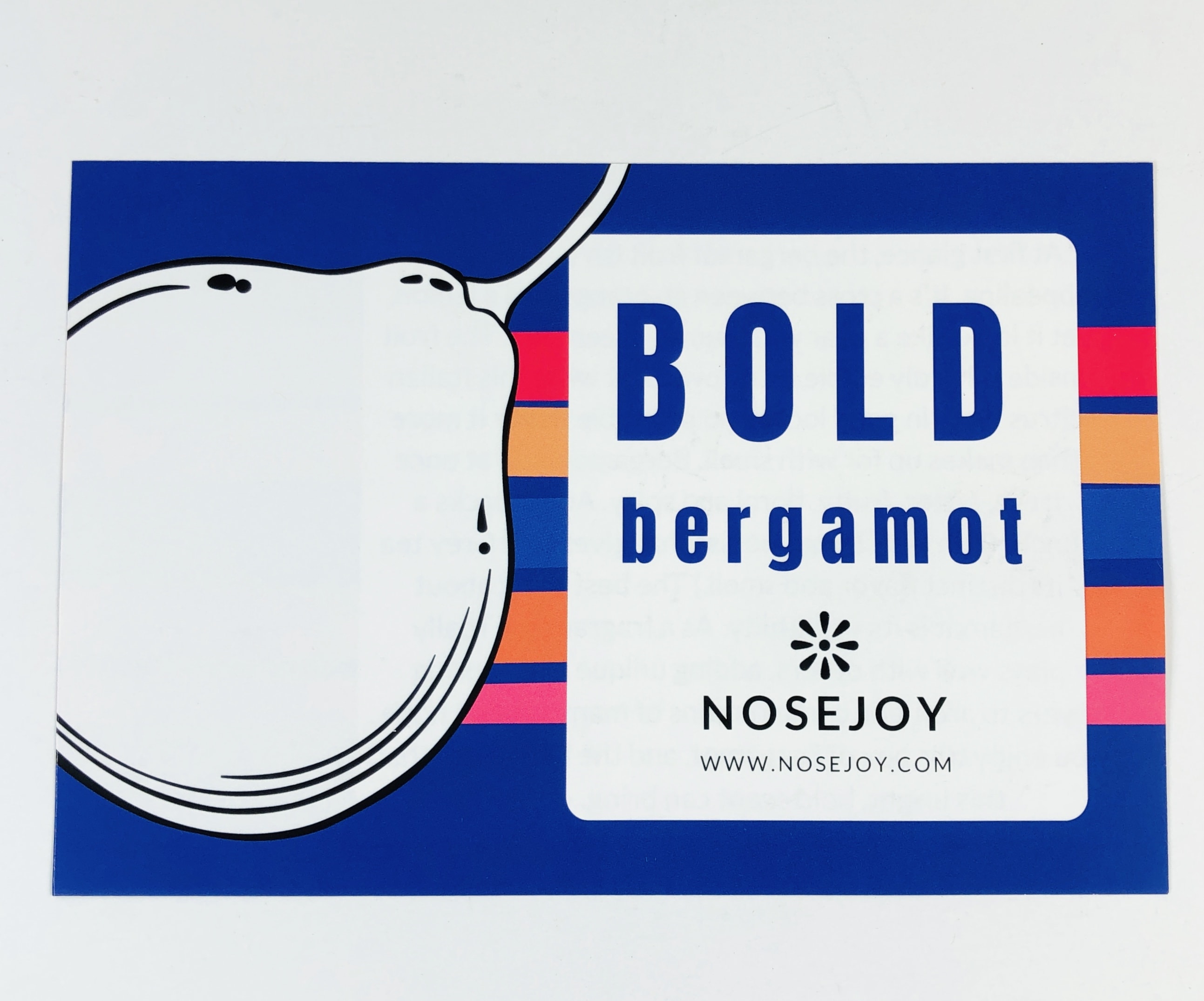 I found a card that announced the February theme, Bold Bergamot. This month's items are inspired by the citrus fruit that gives Earl Grey tea its unique scent and flavor.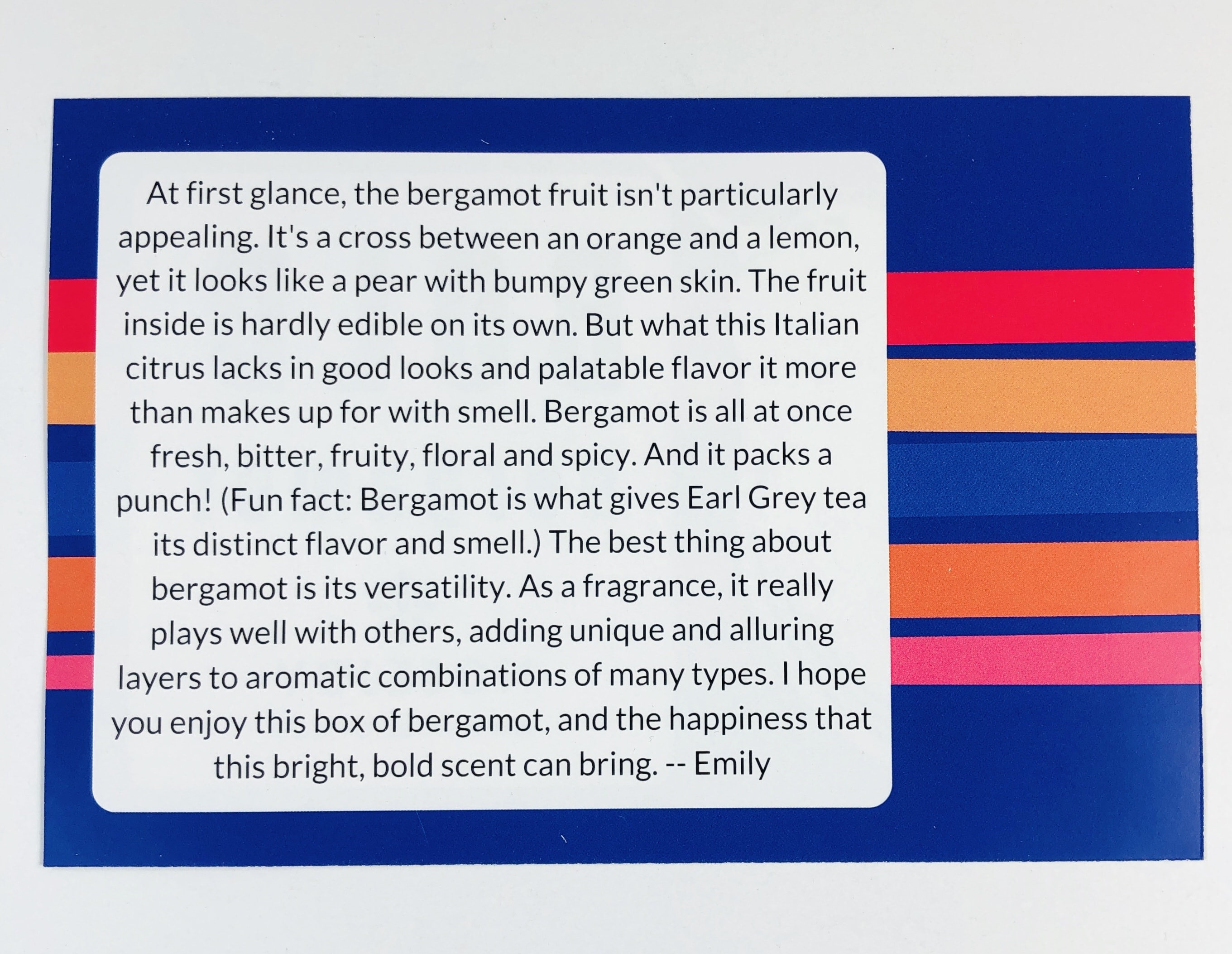 The back of the card gave a little intro to this month's theme and items.
Next was an insert on the products.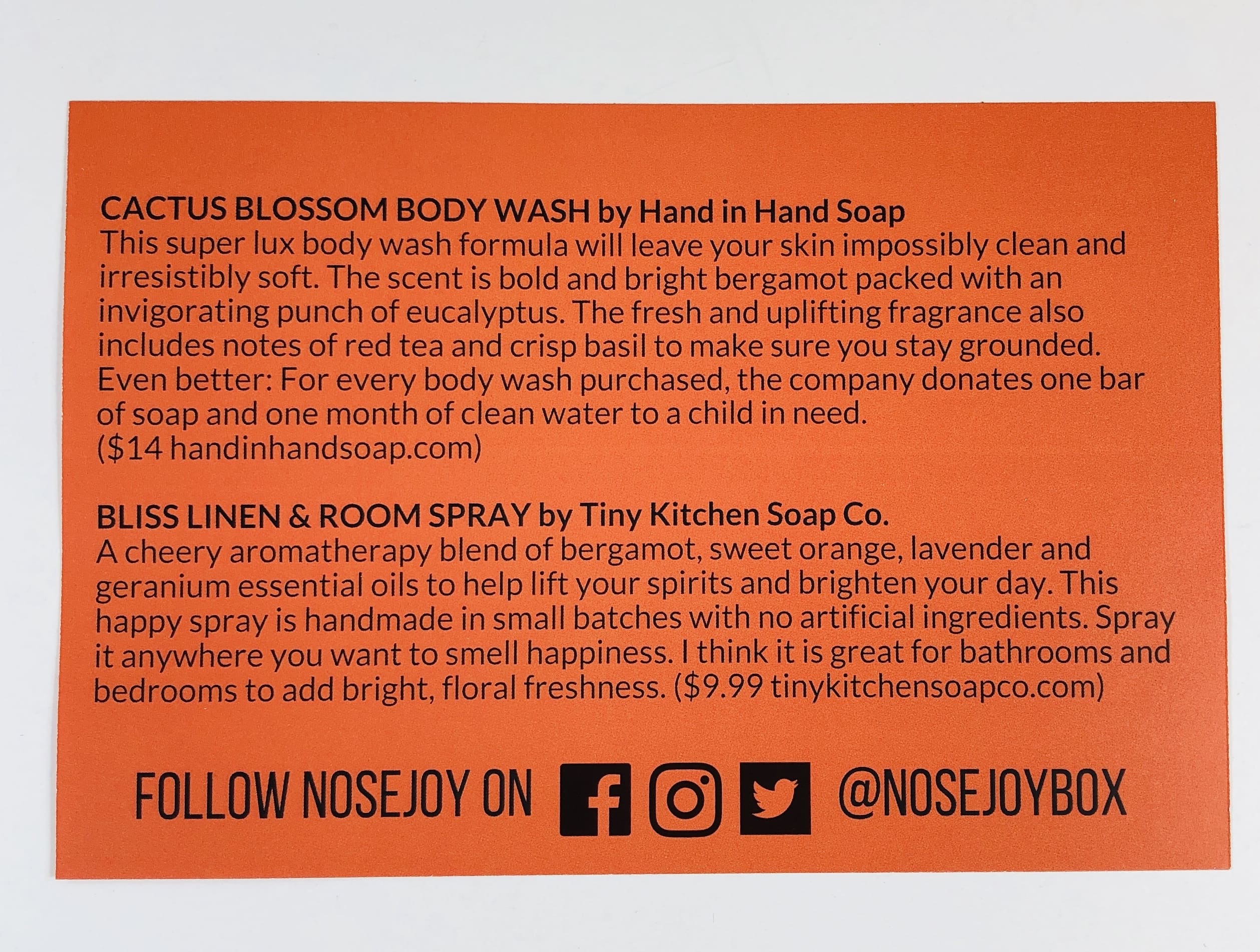 The insert gave a little info for each item, its MSRP, and listed a website in case you need more.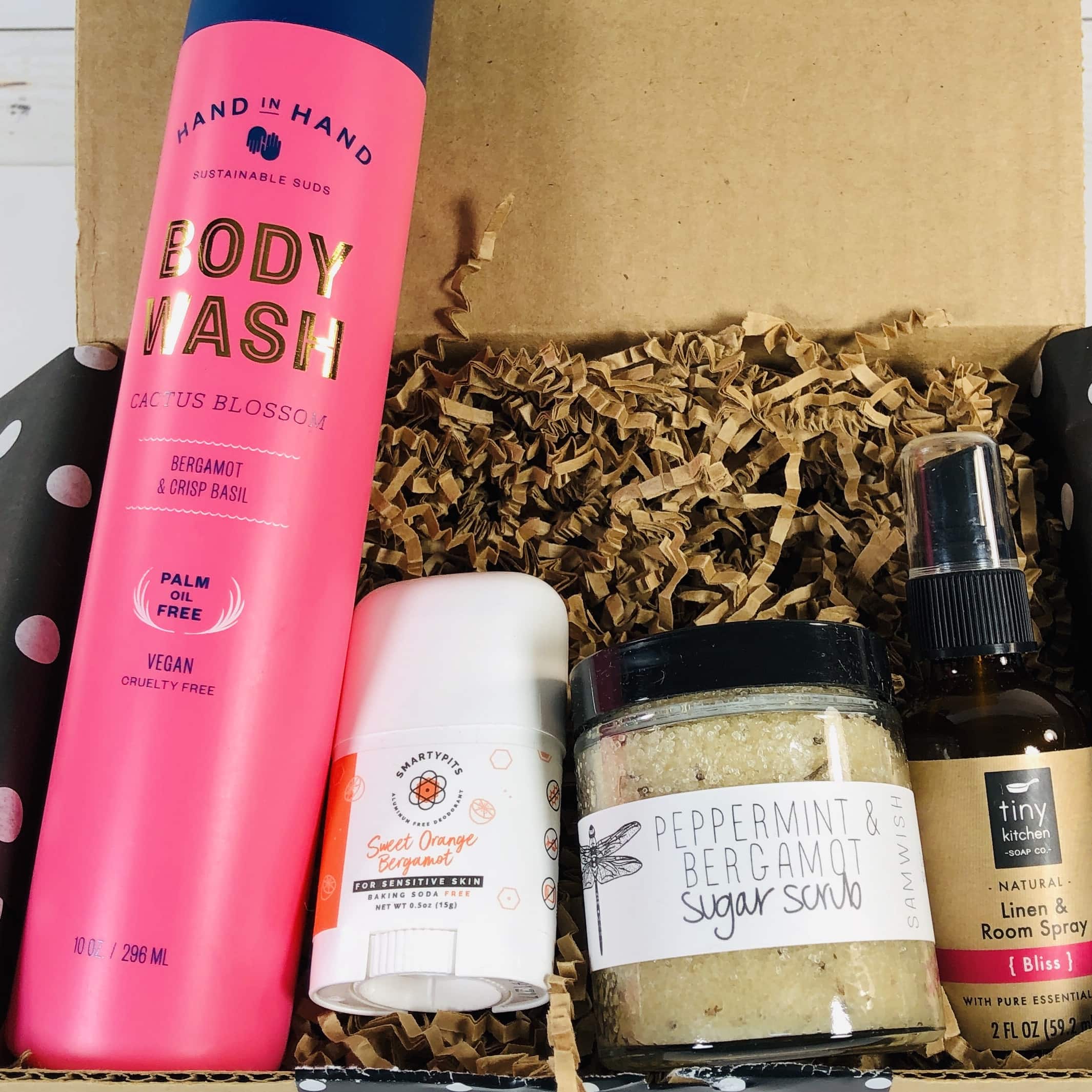 The items not only smell good, they are also pretty to look at and fun to use. It's no secret that this is one of my favorite subscription boxes!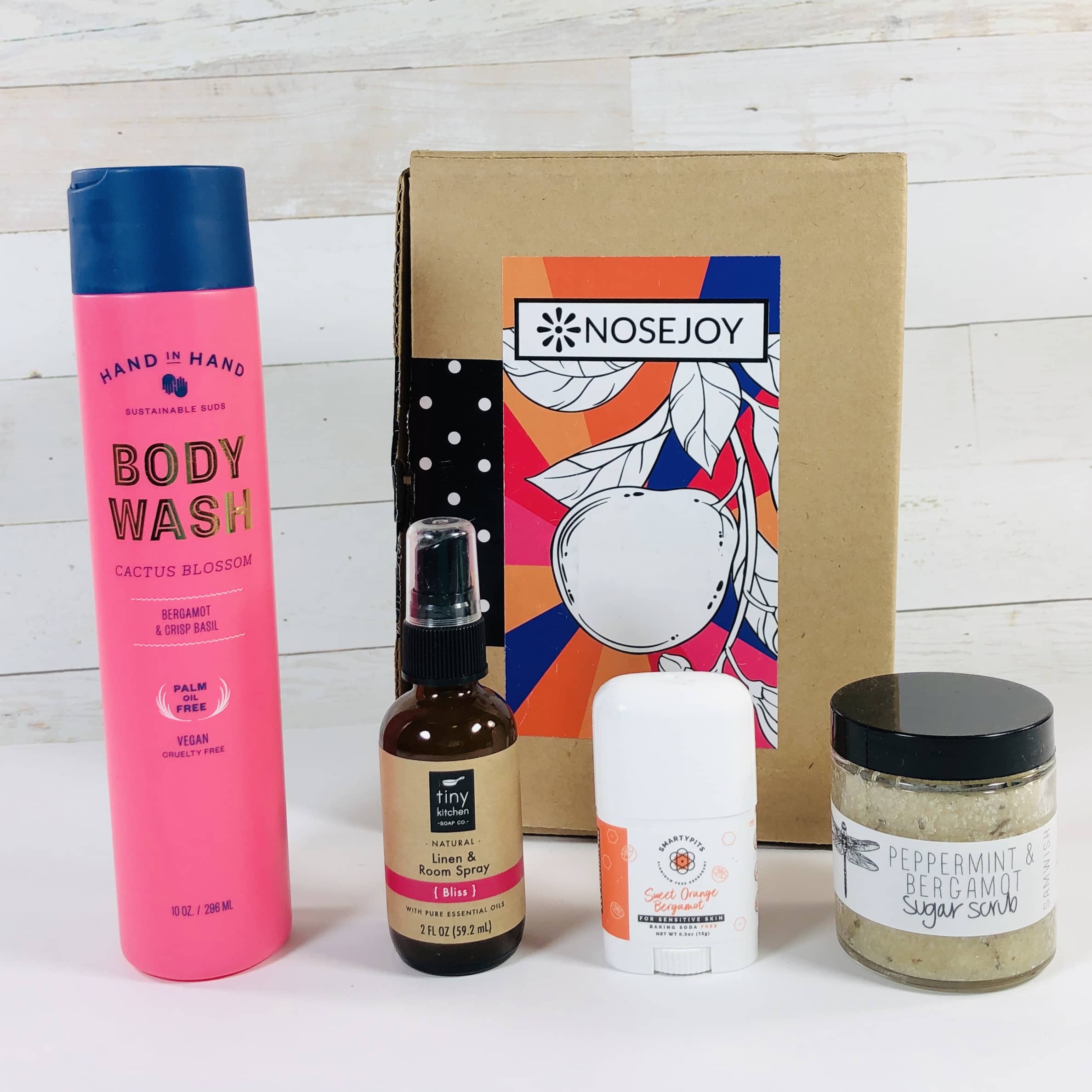 Everything in my February 2019 NOSEJOY box!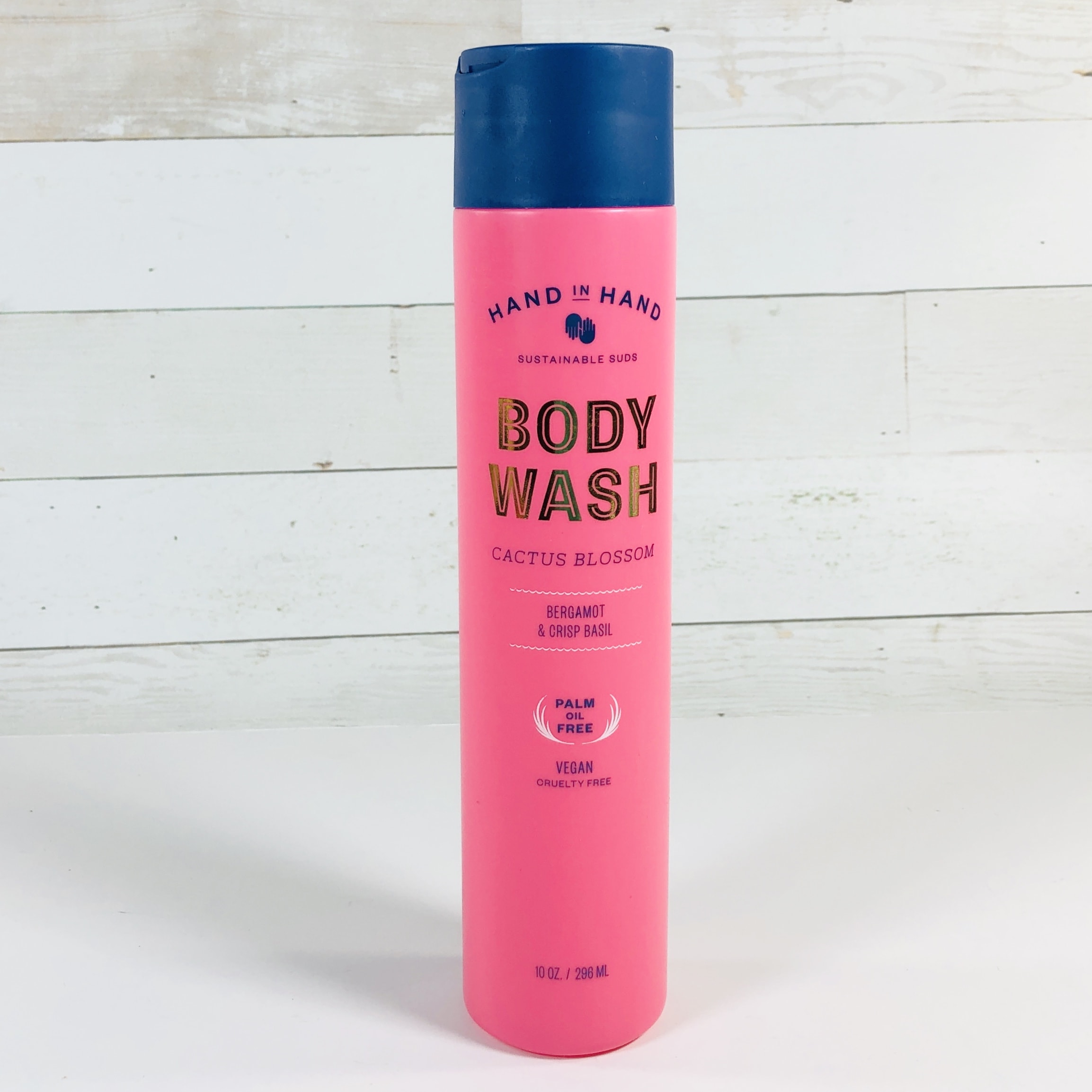 Hand In Hand Body Wash Cactus Blossom ($14) I am not sure what this smells like, but I like it! A fruity floral with herbal notes would probably cover it.
Ingredients are listed on the back and it looks like you can purchase this at Ulta. I poured some on a bath pouf and loved the scent and the bubbles. My skin felt soft after using this creamy body wash. Plus, they donate a bar of soap and one month of clean water to a child in need for every product sold.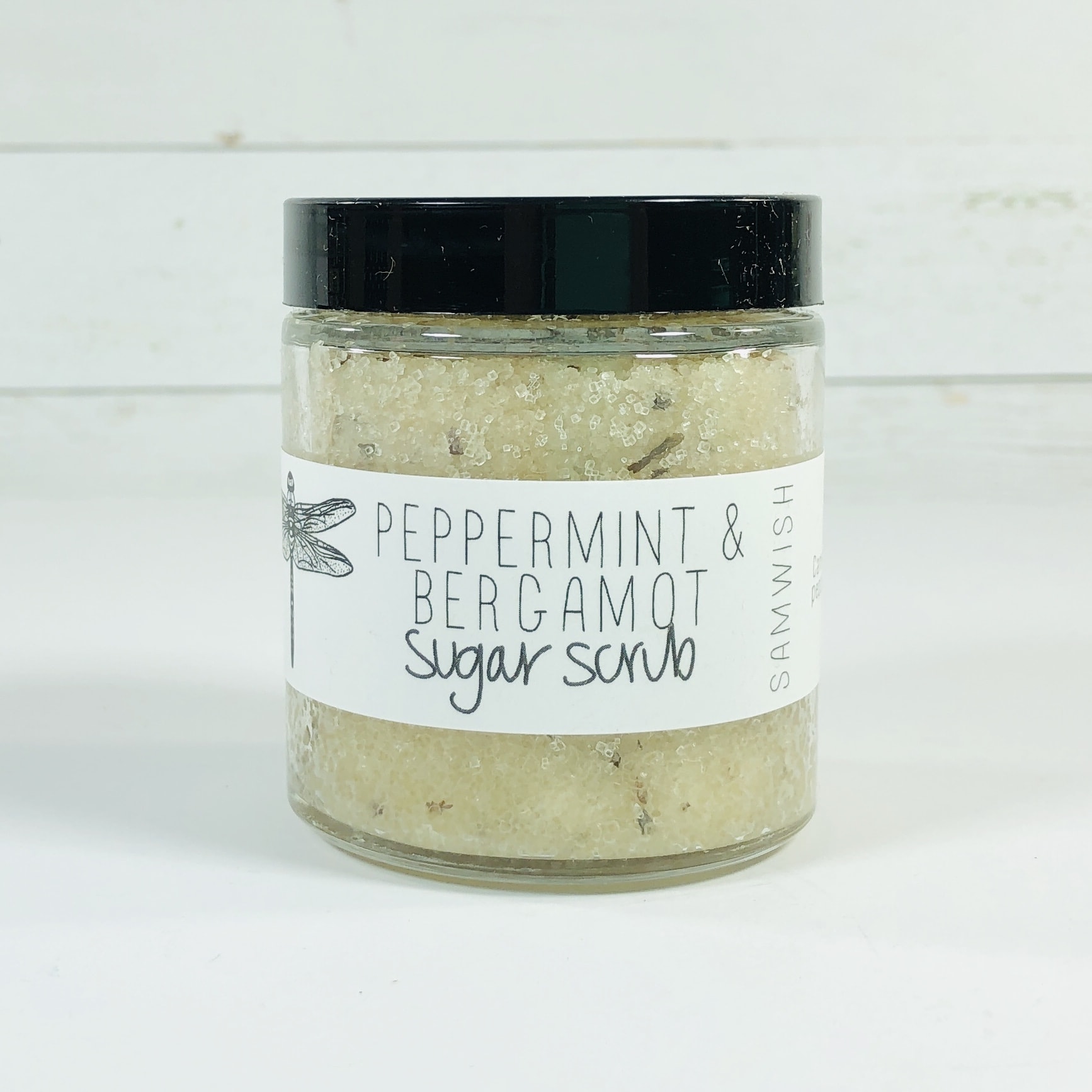 Sam Wish Peppermint & Bergamot Sugar Scrub ($10) I am always happy to see Sam Wish products in a subscription box!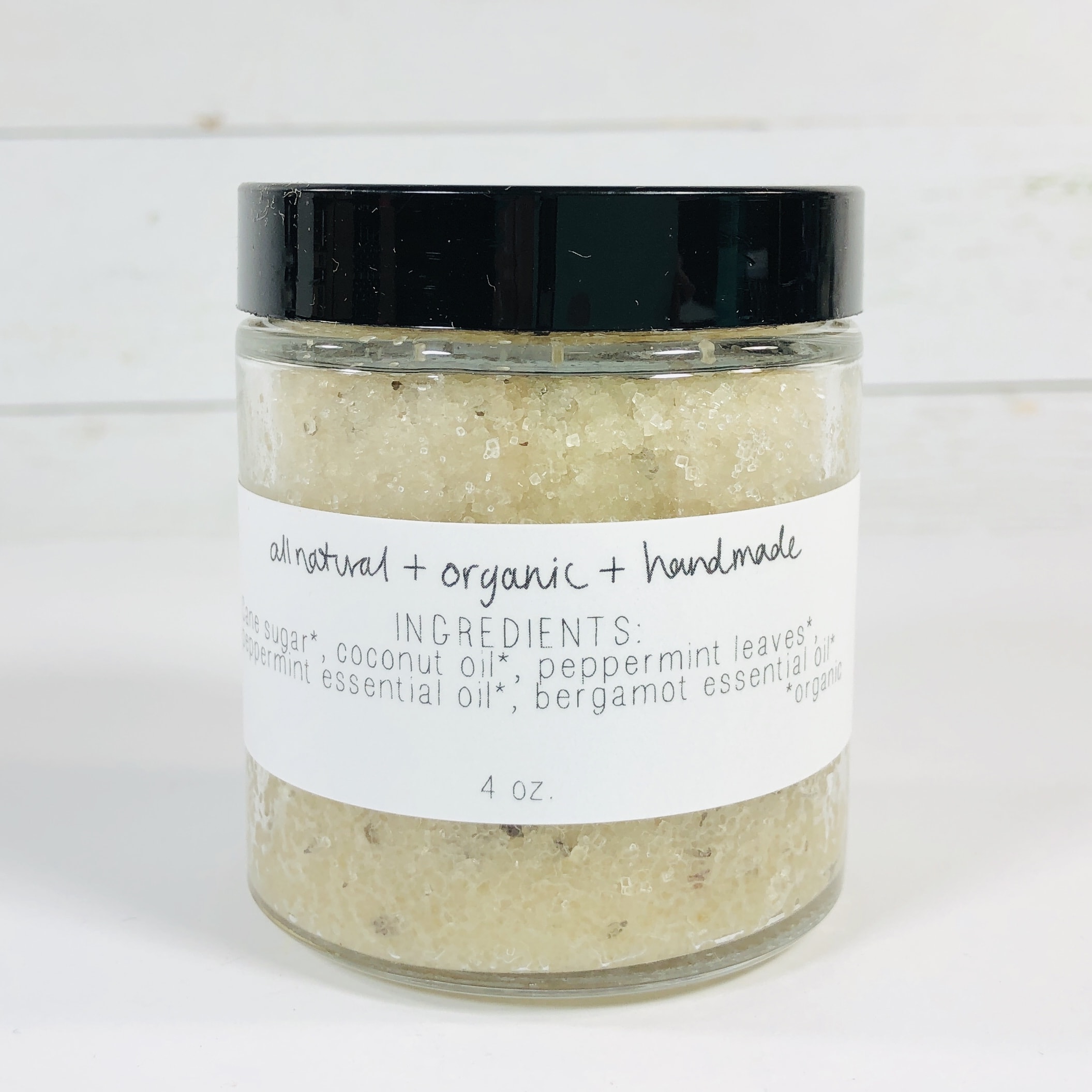 The ingredients are super simple: sugar, coconut oil, peppermint leaves, and bergamot & peppermint essential oils.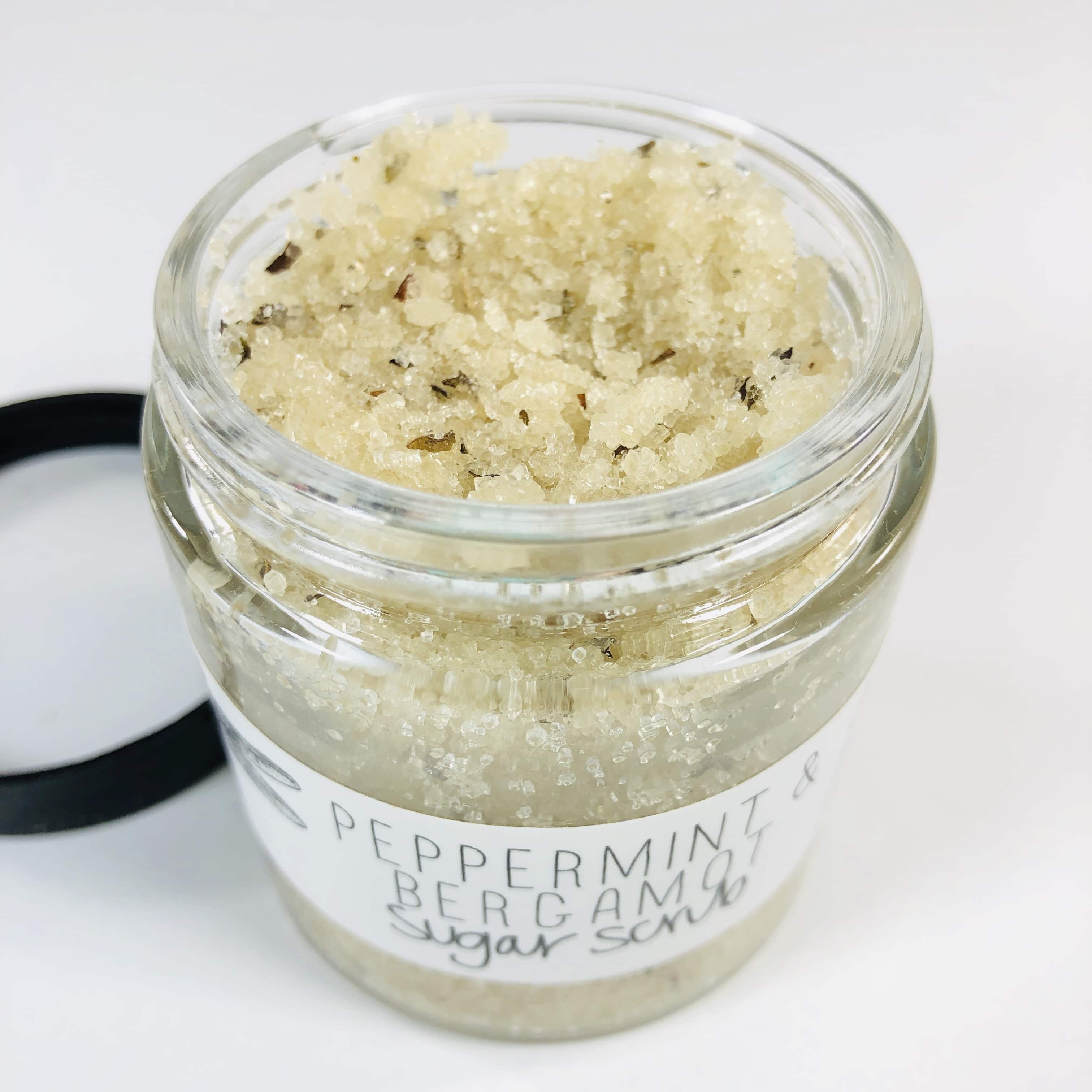 It's in a glass container so be careful in the shower, or transfer to a plastic container if you are worried about breaking it. I scooped some of the product out and rubbed it on my arms and legs and then let it all wash down the drain. It worked well and left my skin super soft. I thought it mainly smelled like coconut, which is a good thing, and even if I couldn't smell the other oils, they do have benefits for the skin and psyche.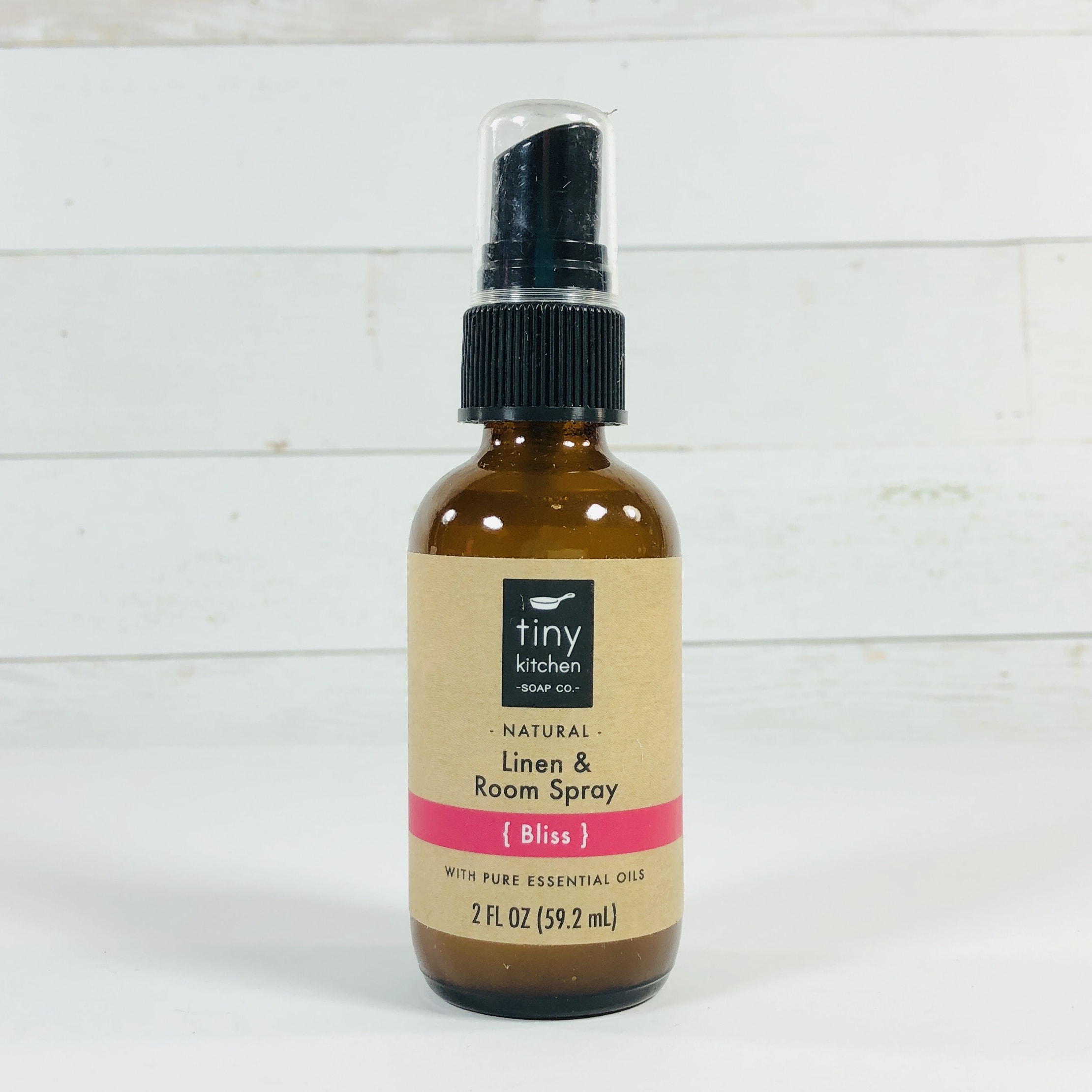 Tiny Kitchen Soap Co. Linen & Room Spray in Bliss ($9.99) I am not one to spray aerosol scent around my home but I will spray the heck out of my living room with natural pump sprays like this one!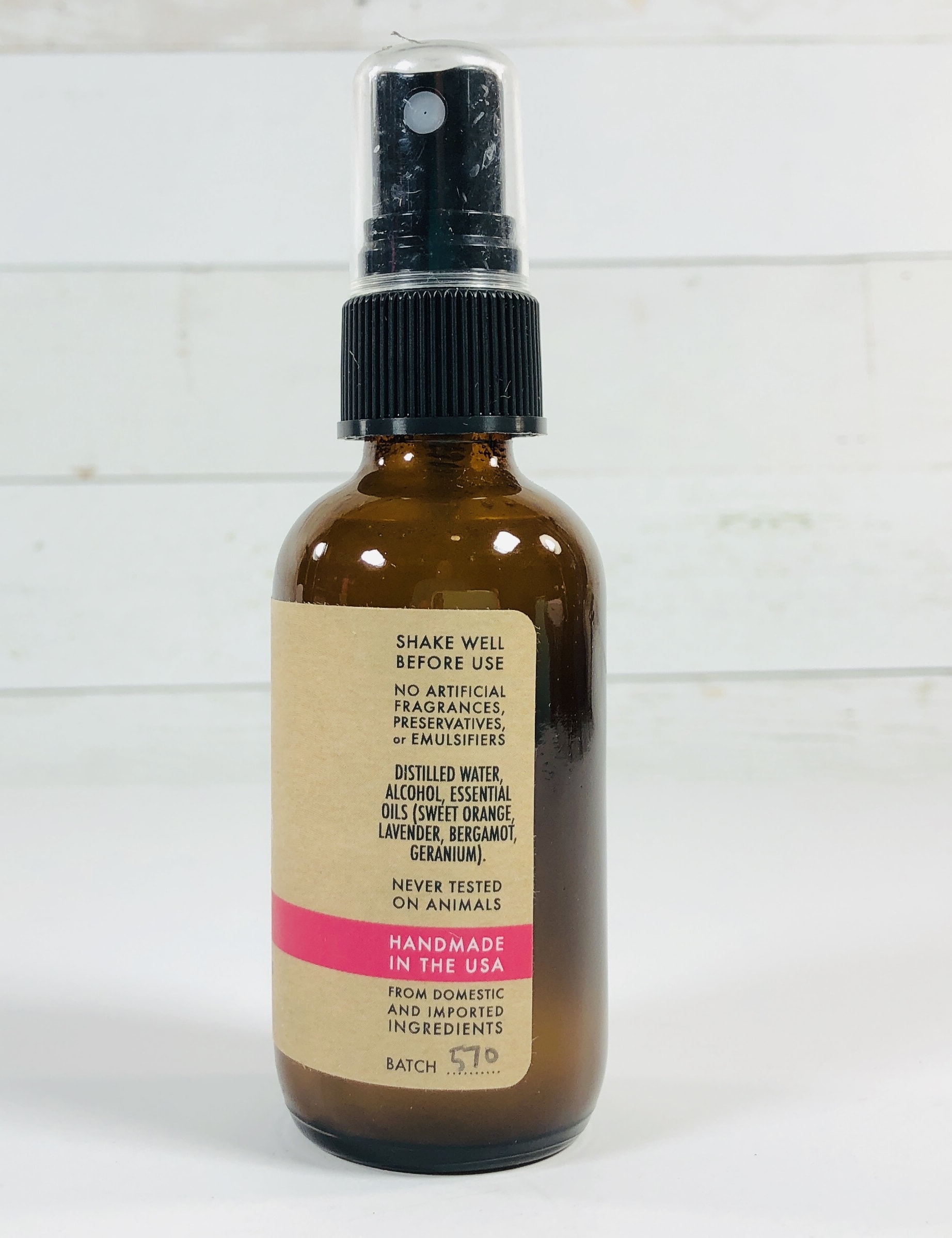 The ingredients are listed on the side of the bottle and I can pronounce every one of them. Well, except for maybe bergamot. Do you say "berg-a-moe" or "berg-a-mot"? After doing some extensive research (I Googled it) I discovered that "berg-a-mot" is correct. I spritzed it around the room and it smelled like citrus but was also warm. I walked in and out of rooms for a few minutes and could still smell it for several minutes afterwards.
Smartypits Sweet Orange Bergamot Deodorant ($4.49) I like using natural deodorants, but I usually save them for my day off!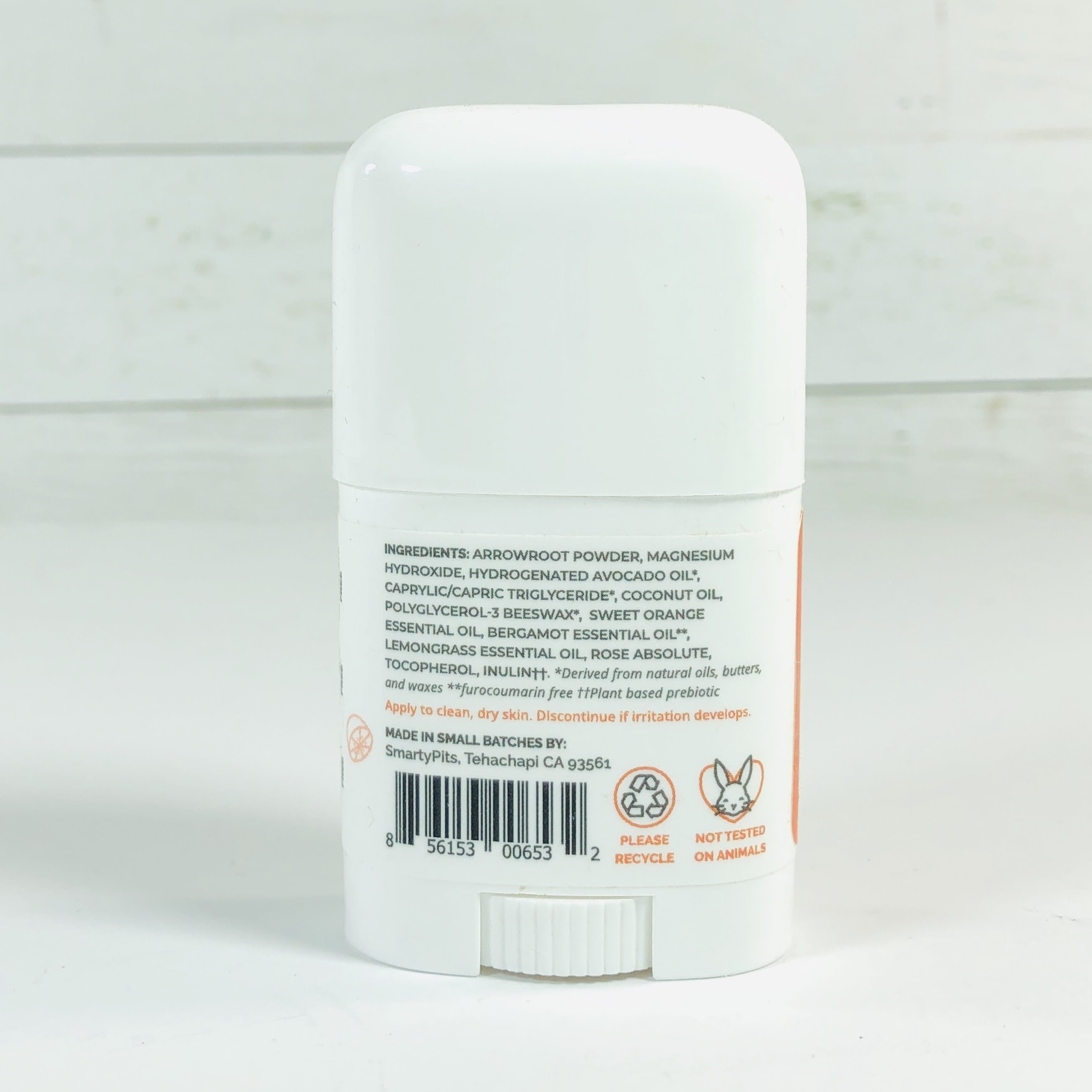 Some users say they are bothered by baking soda, so NOSEJOY sent a formula for sensitive skin that is baking soda-free. Keep in mind that this is a deodorant and not an antiperspirant so it might not keep you dry but will hopefully keep you from smelling.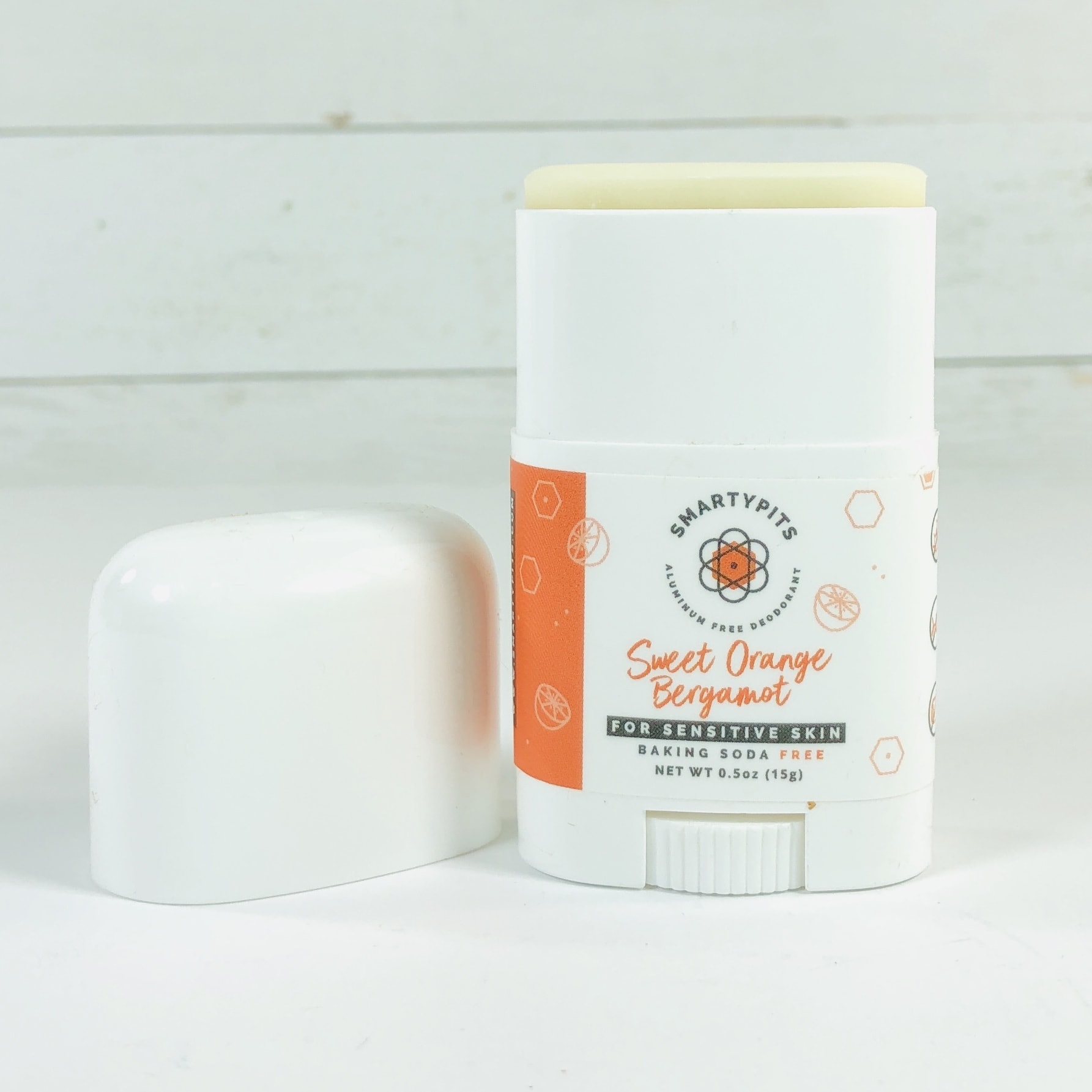 I applied it after a shower and it took a bit for it to get warm enough to rub under my arms but it got there eventually. I was happy that it didn't break off into pieces! It's been a pretty casual day but I haven't noticed any wetness and after a sniff check I can say that I don't smell any BO. Yay!
NOSEJOY always sends an amazing box! The scent choice was a unique one and yet each item smelled completely different from each other, but with that citrus note in each one. Most of the items were completely natural, and although this isn't technically a clean beauty box, it sure is close! I think I've encountered most of these brands in boxes before, but each item was new to me. The value for the February box was around $38.48, a little bit more than the price paid for the subscription!
Have you tried NOSEJOY? What do you think of this box?