MeUndies makes the most fun and comfy modal underwear (for both women and men!). They are my favorite underwear of all time and they are available via a monthly subscription. Ladies undies are $14 per month on subscription, men are $16, and socks are $8.
FYI, you can buy the underwear just like at a store, no subscription required, but having the subscription gives me an automatic prompt (in the form of an awesome new pair of undies) to toss out a pair of ratty old undies once a month. Read what our reviewers think of the undies and try a pair out!
DEAL: Save 15% on your first non-subscription order with coupon code MEFAM15.
There are 4 women styles from which to choose.

Previously, the subscription was only for the design of the month – but you can now select classic or bold colors if that's your jam, as well as opt for different colors or patterns. You can pre-emptively reserve pairs in your account.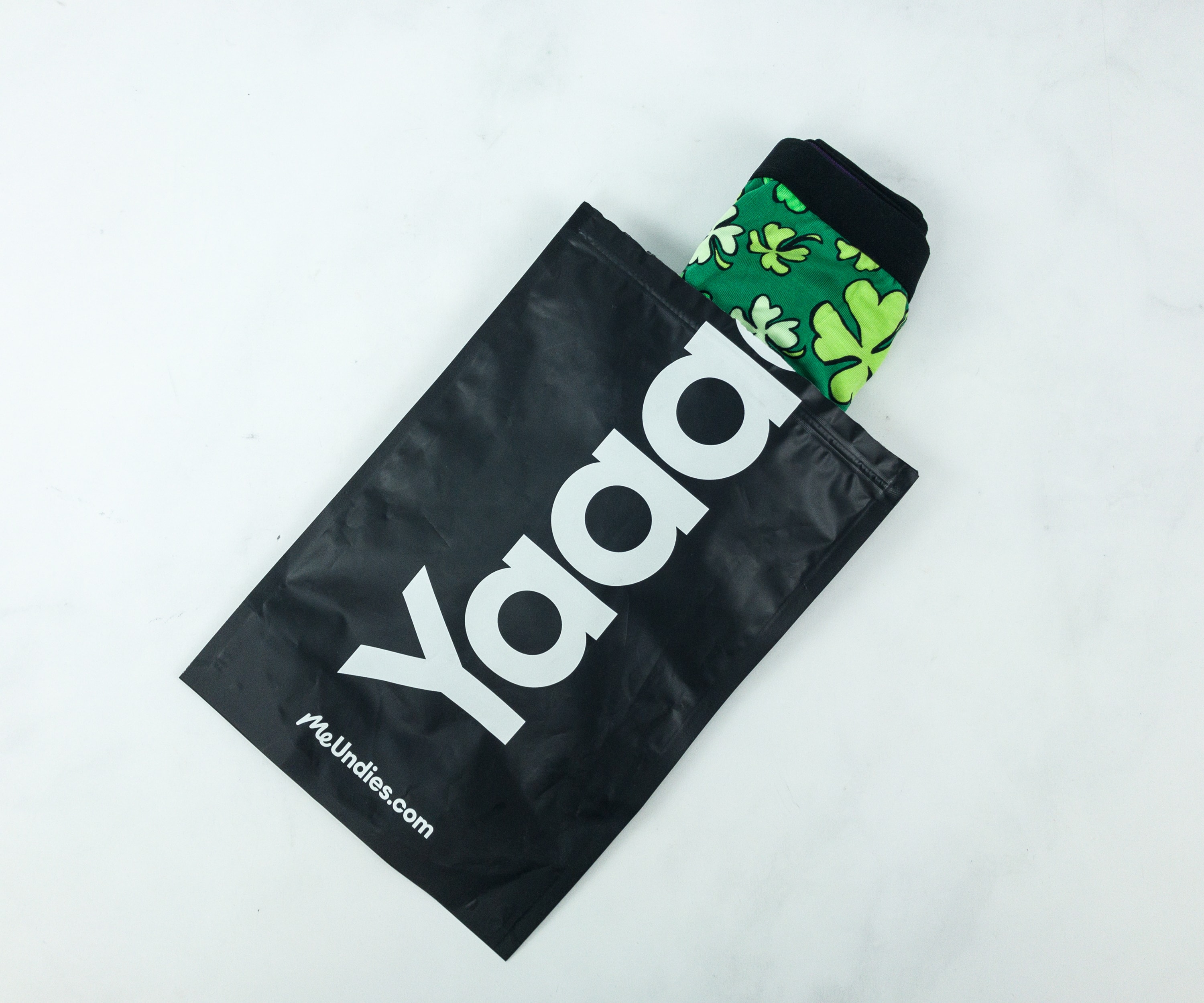 This month's package's design is quite simple.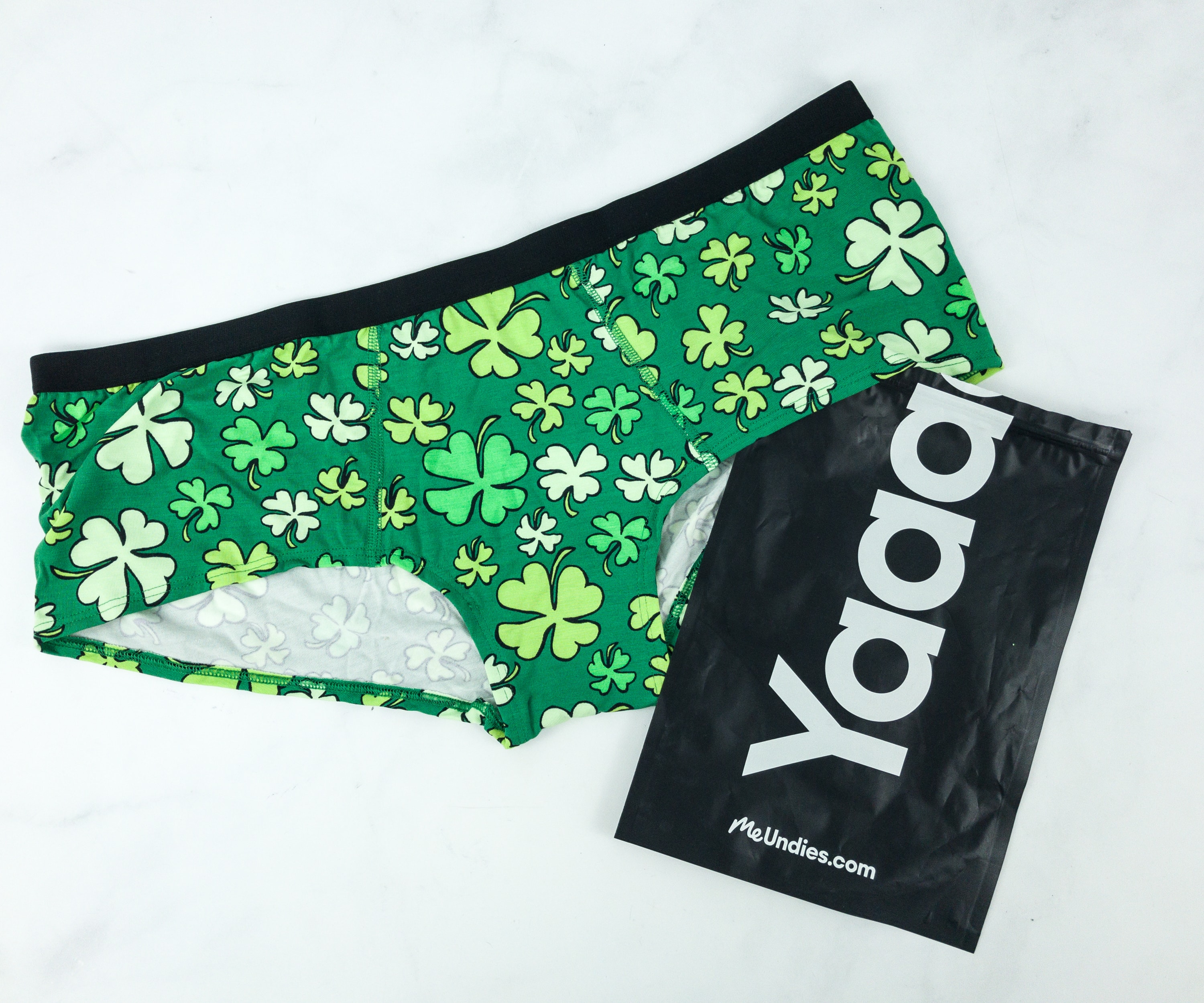 Everything in the bag!
This women's bikini has all the qualities I look for in an underwear. It's durable, super soft and very breathable. Plus, it has clean lines, but also stays comfy throughout exhausting 9-5 work!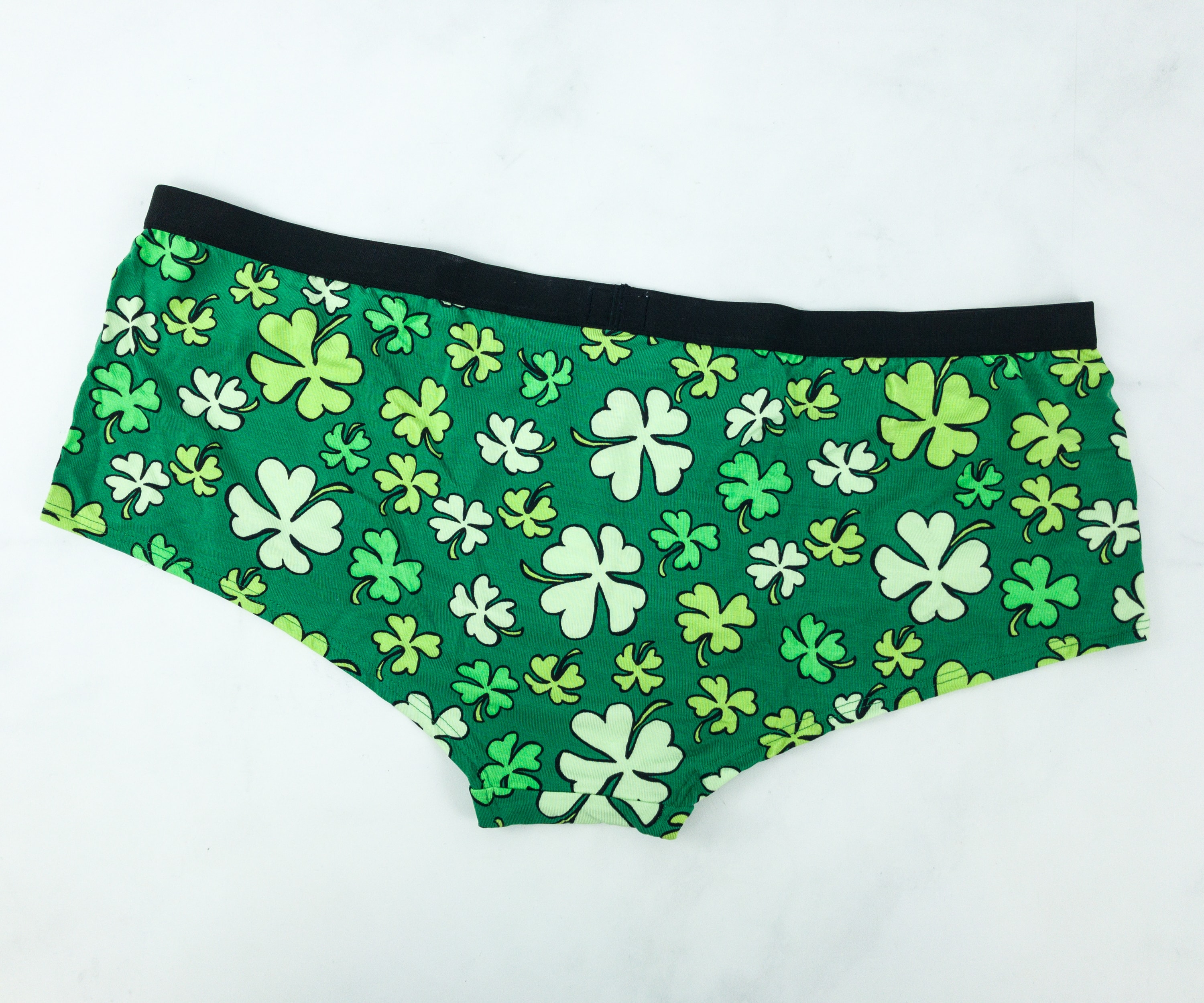 The fit, the booty coverage, and fabric are wonderful. And since it's machine-washable, I don't have to worry about it losing its fit or becoming less comfortable over time.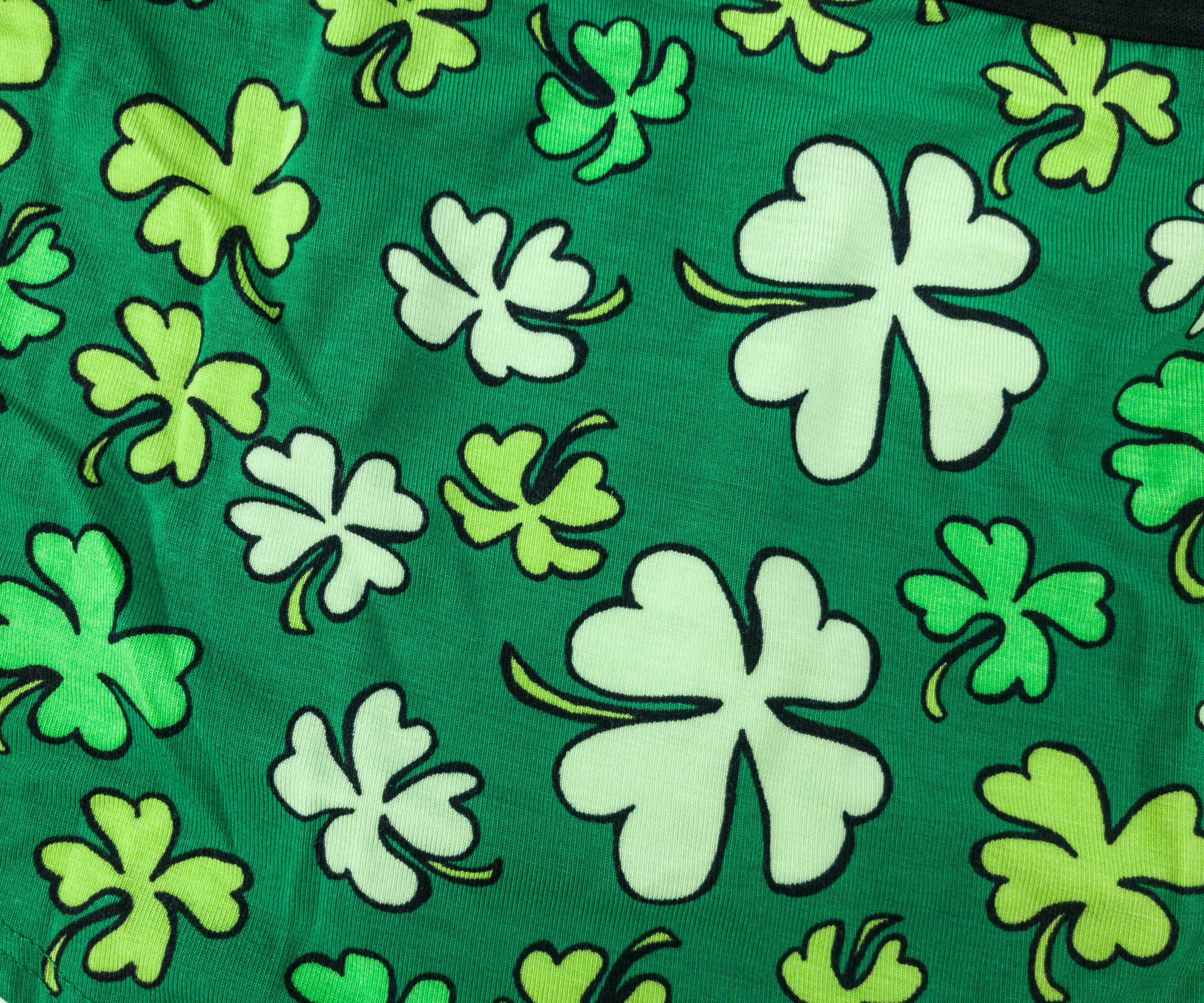 I'm feeling lucky with the four-leaf clover print of this snug bikini!
I also love the soft and flexible waistband. The elastic trim is not too heavy. It stays in place, but still soft enough to keep from leaving indentations on my skin.
I super adore how these are so easy to wear, with the lack of slippage and the way it fits. But I must say that it's the adorable print that makes it more likable! I've been using MeUndies for quite some time now and I can say that the quality is great!
Have you tried MeUndies? What did you select this month?