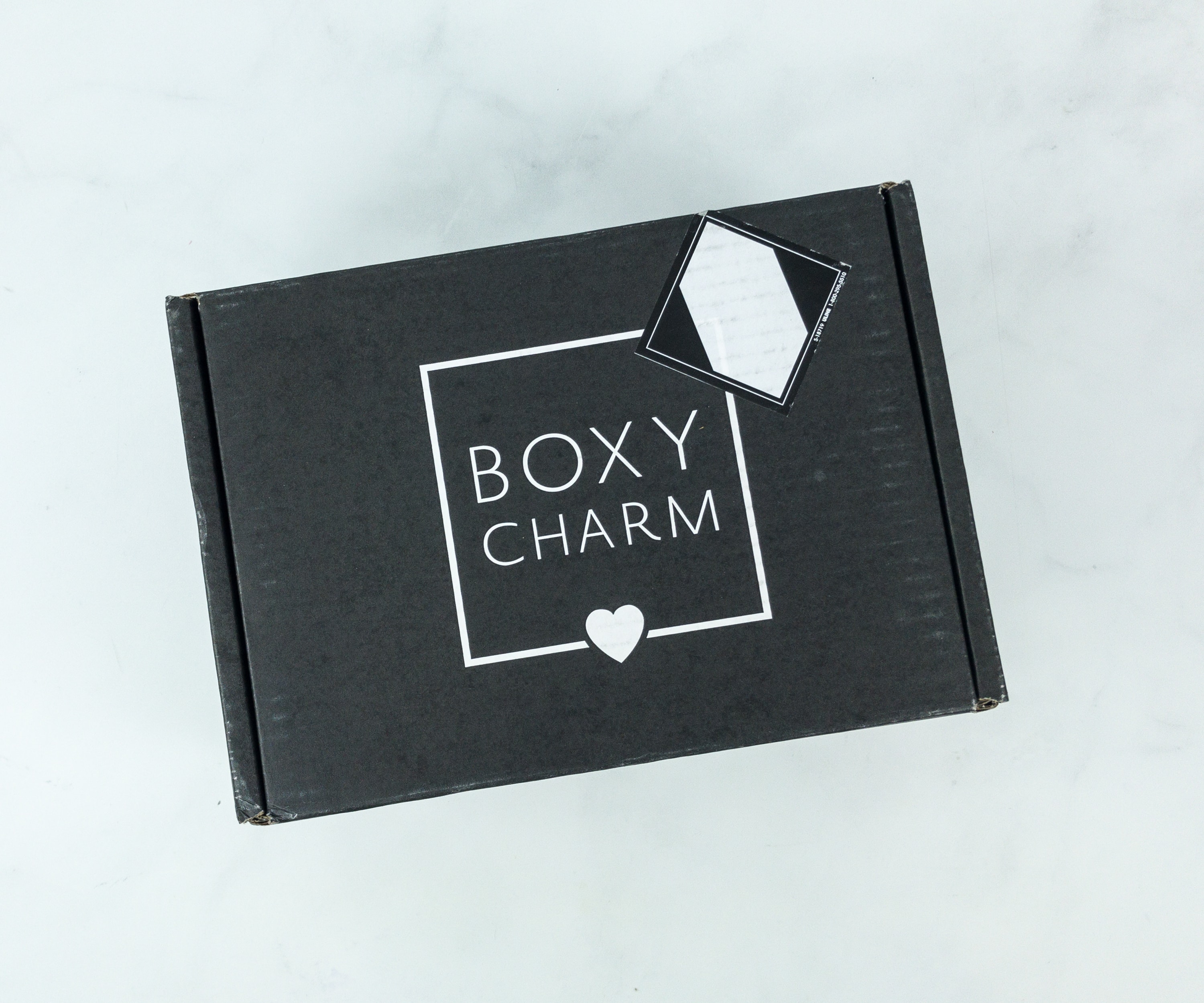 BOXYCHARM is a makeup and beauty subscription box that sends out 4-5 deluxe and full-size samples every month. In the past, the items have been mostly full-size products and the boxes have been able to maintain an amazingly high value.
This is a review of the upgraded quarterly BoxyLuxe subscription. You can see the full spoilers for the regular March 2019 BOXYCHARM boxes here. BoxyLuxe contains all the items from one of the variations except for one, and adds additional luxury items in a quarterly upgrade for an upcharge of $28.99 on your existing box once per quarter. You can find more info on BoxyLuxe here.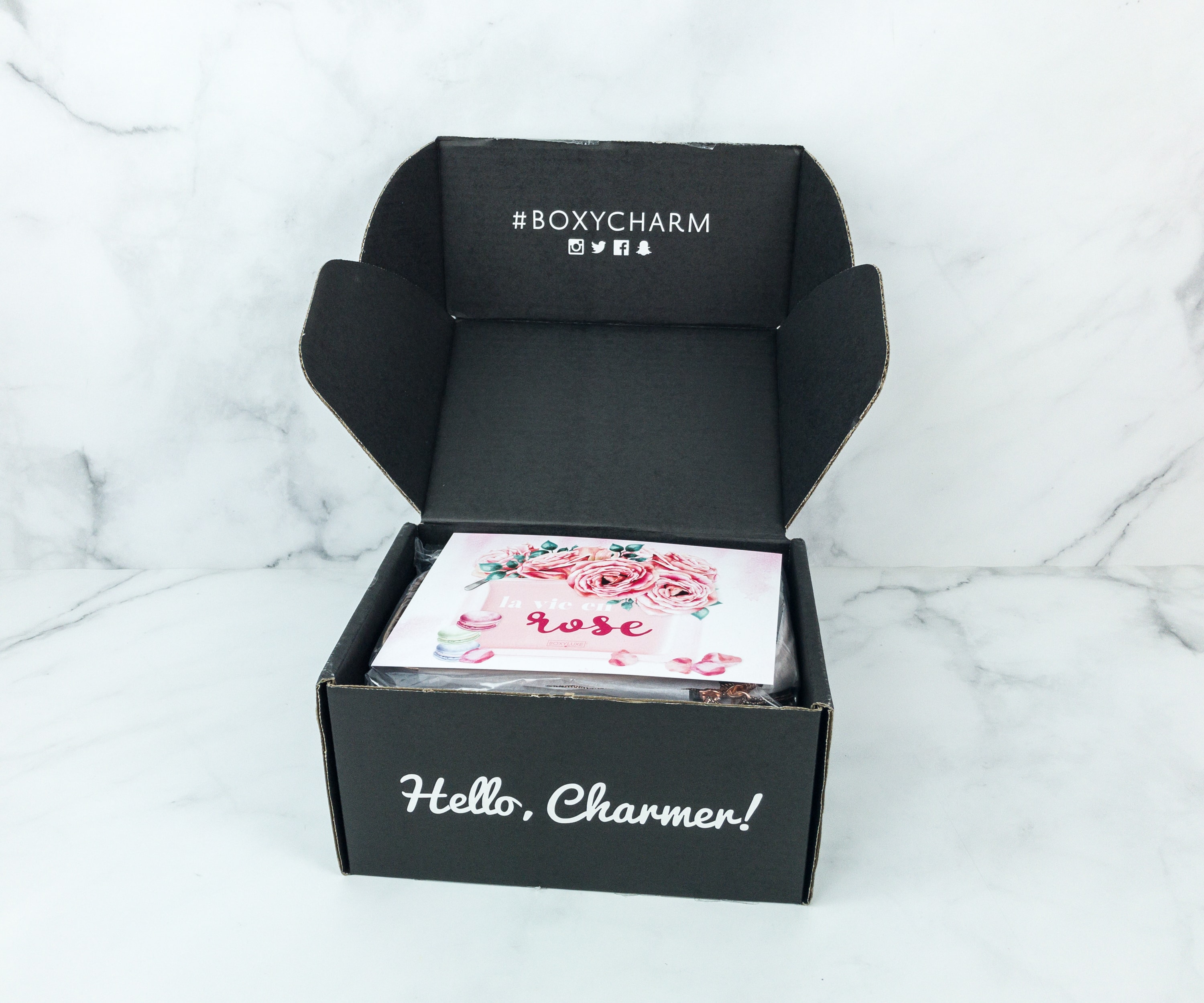 The items are neatly packaged.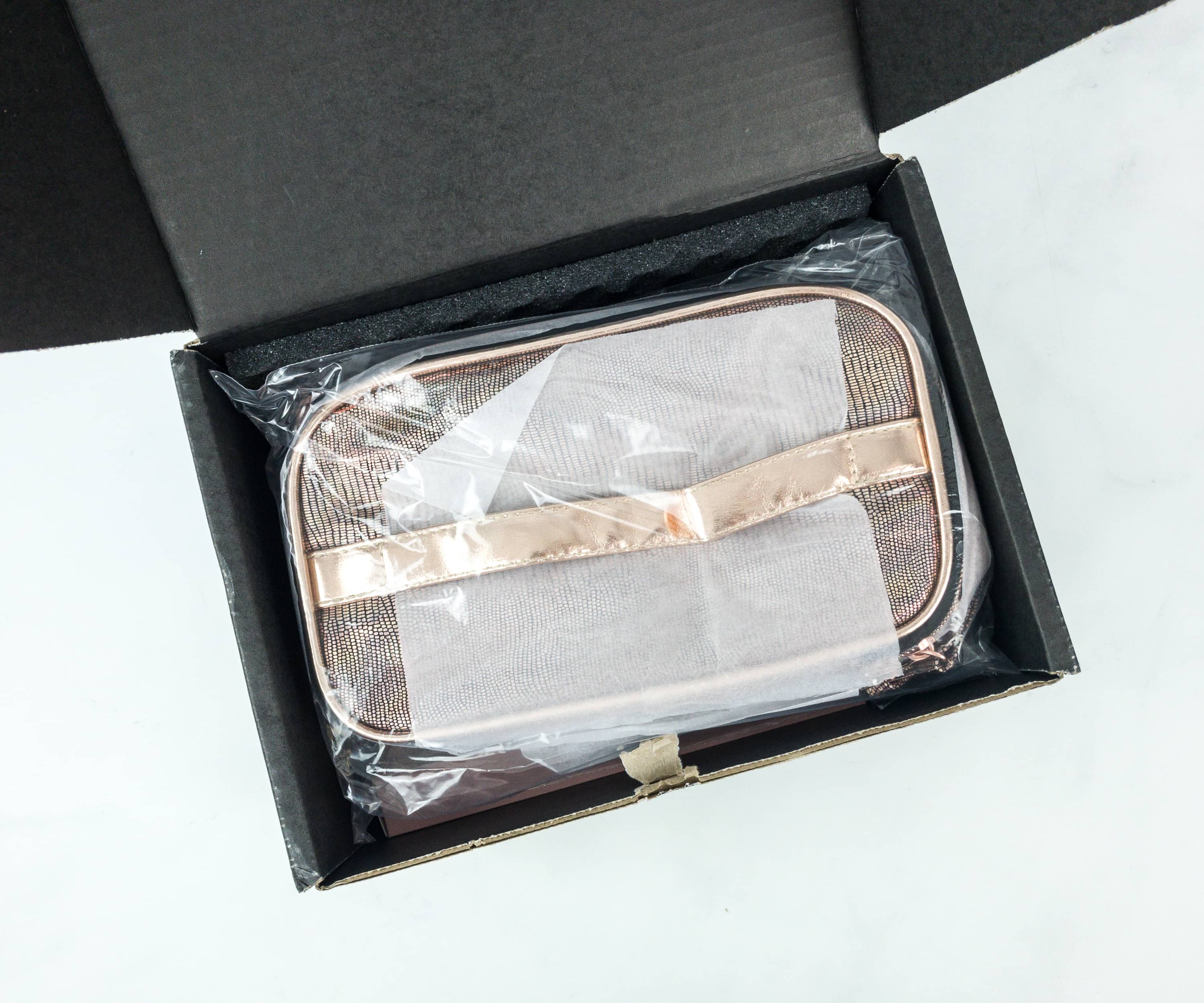 Everything is protectively packaged!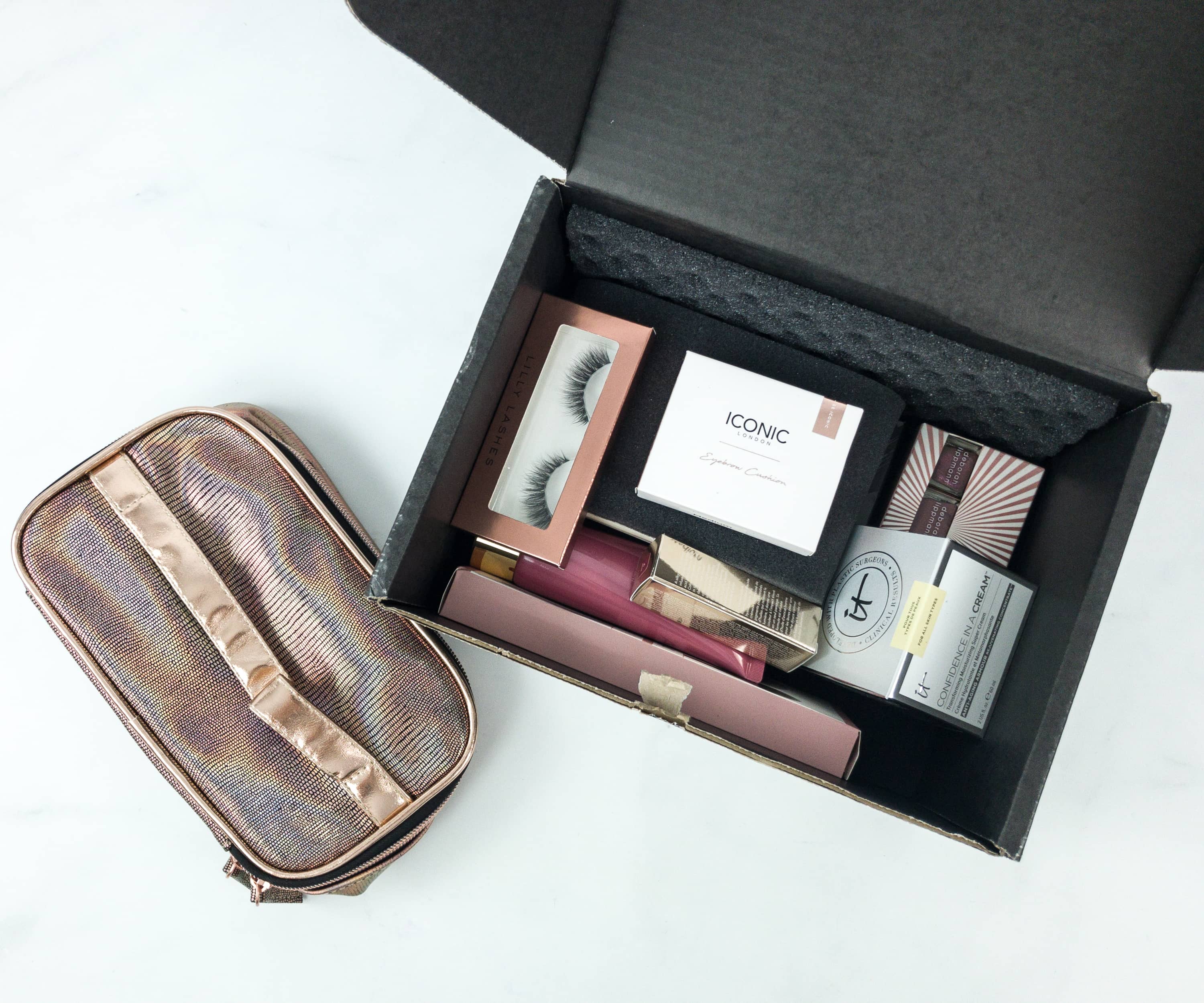 Wow, this box is filled with so many goodies!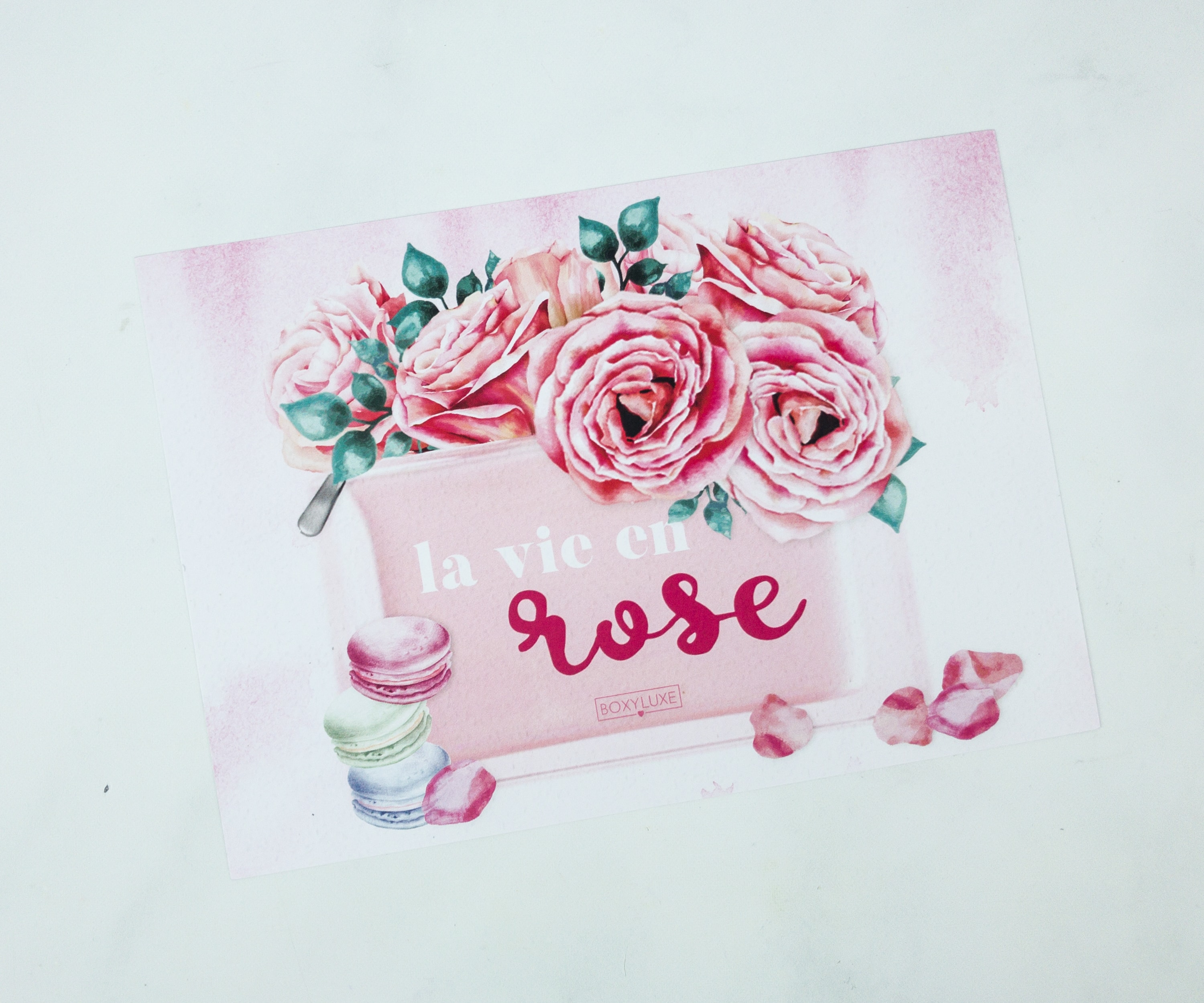 Every box includes an information card.
The March 2019 theme is La Vie En Rose!
The information card lists all the products in the box. There is also a brief description of each item, including their prices.
Everything in my March 2019 BOXYLUXE! You can see the full spoilers for the different variations of the March 2019 BOXYLUXE boxes here.
Once again, This is a BoxyLuxe review. Up first, BoxyLuxe Items!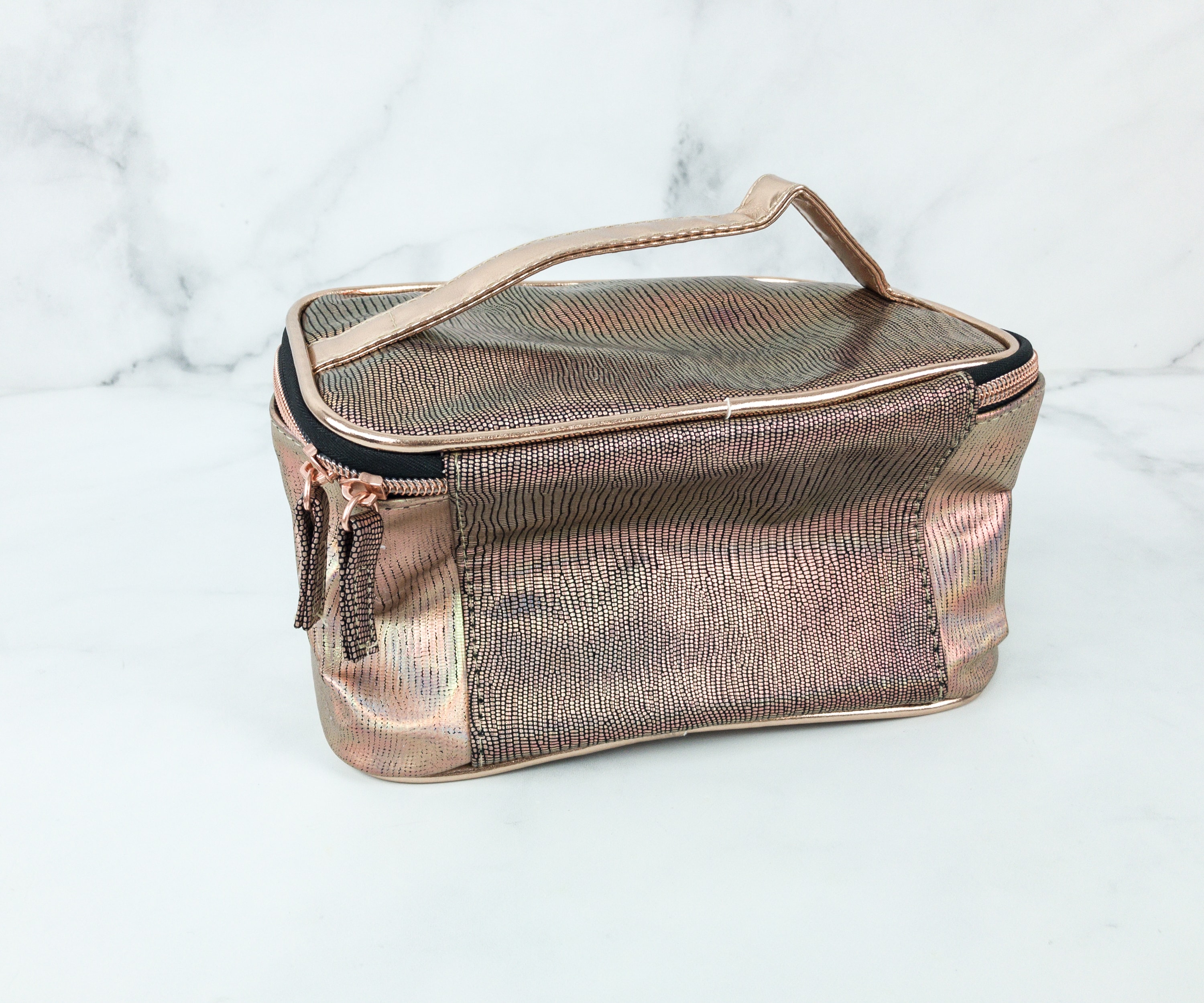 Here's a super chic and pretty train case!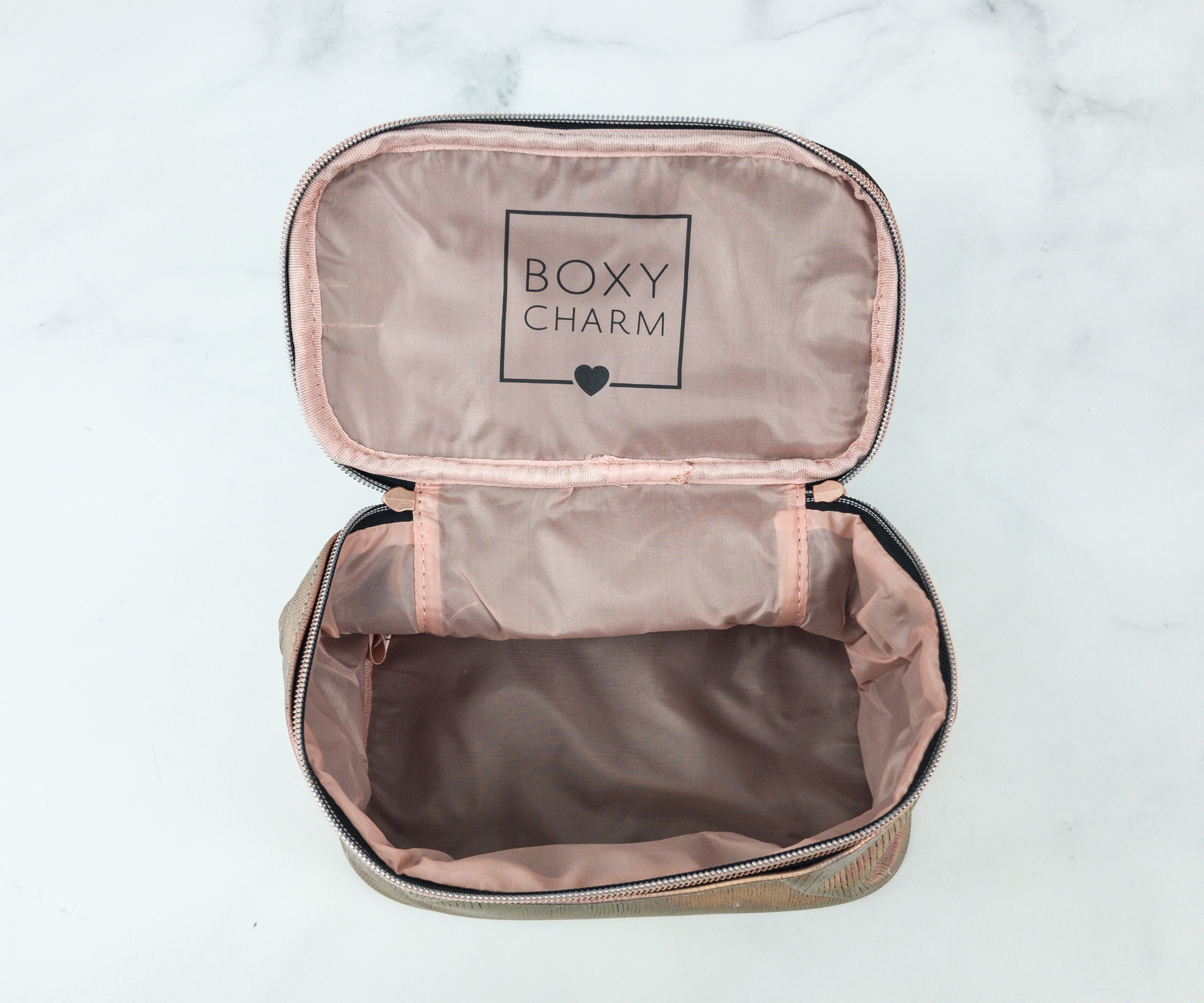 It has the box's branding on the inside top lid, and I bet this will fit everything that I got in this box!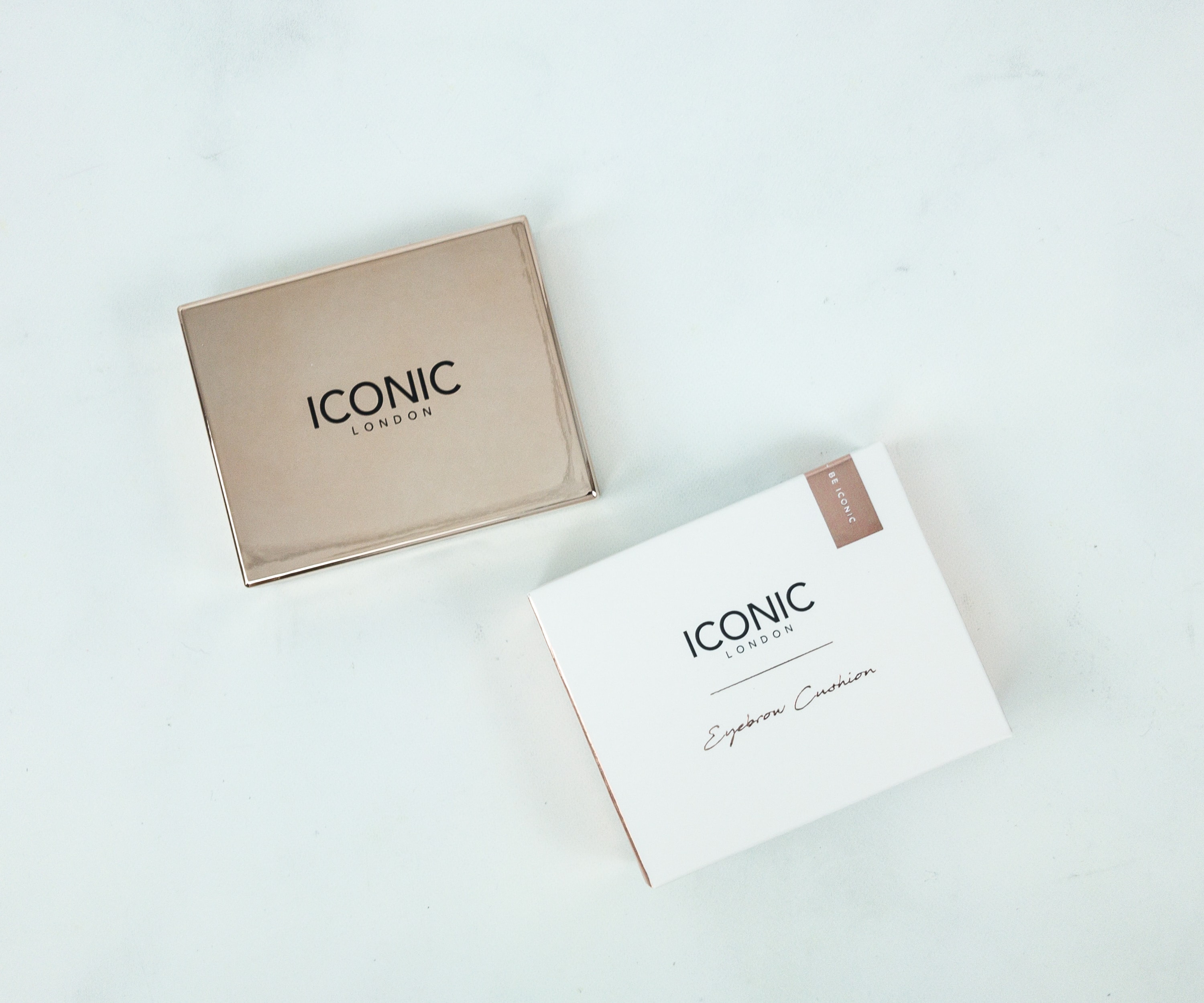 Iconic London Eyebrow Cushion ($40) What I like most about this eyebrow cushion is that it applies easily, blends well, and looks gorgeous after! It makes doing a fuller-looking brow less effort.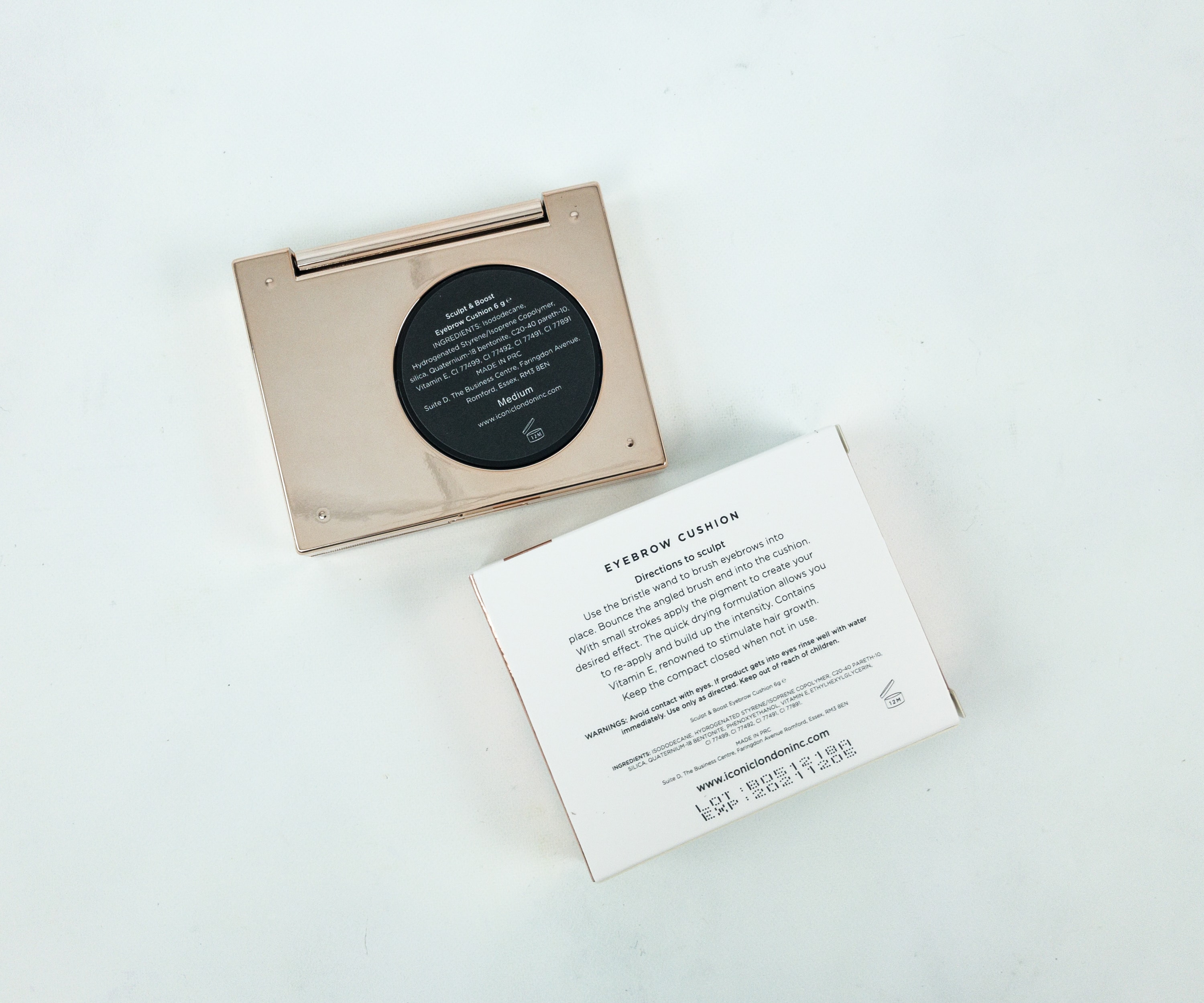 The product comes in a champagne gold compact.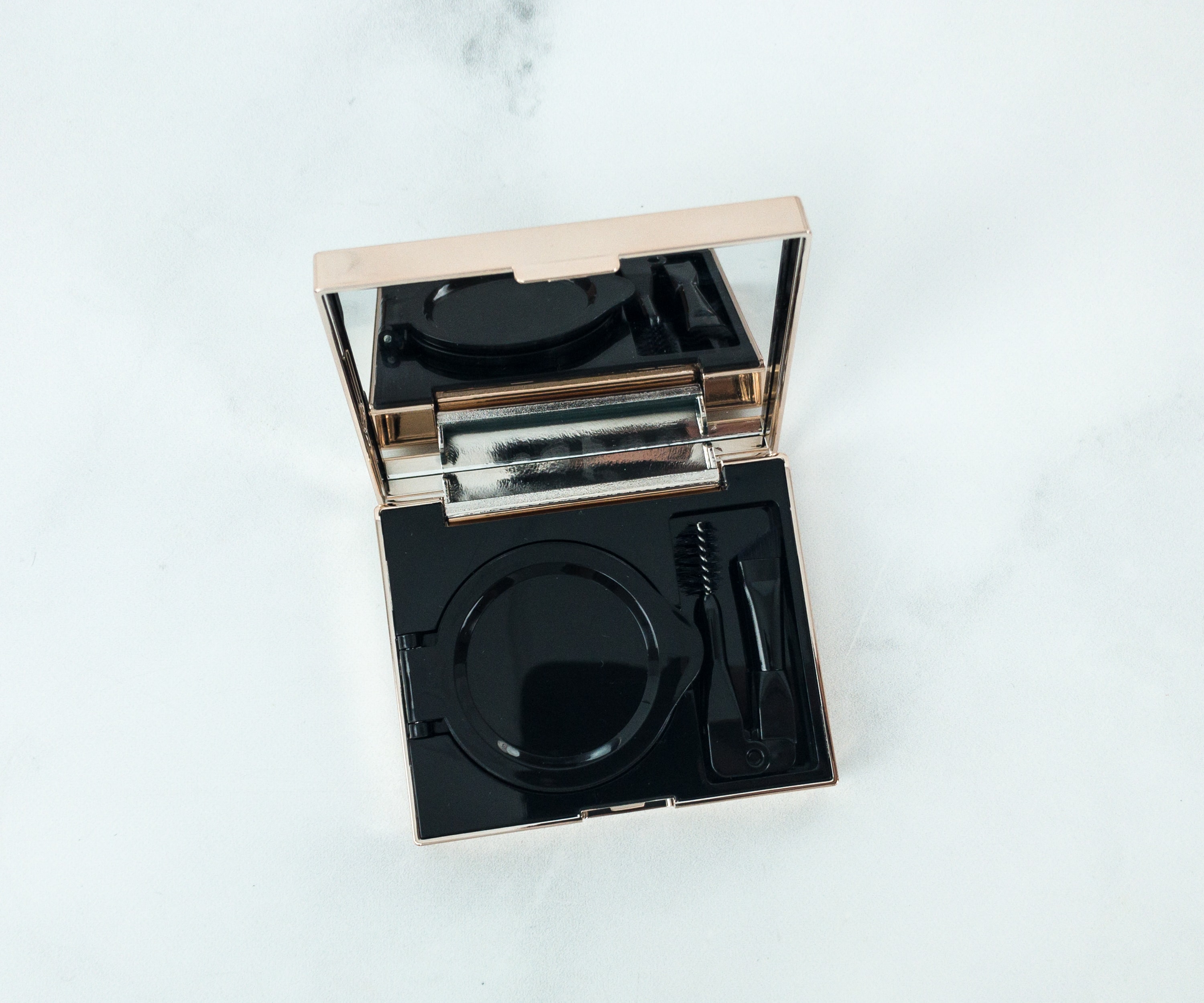 Aside from the eyebrow cushion, they also included a foldable double-sided applicator, which has a spoolie on one end and an ultra-thin angled brush on the other. It helps with a more precise application.
It has a highly pigmented formula and contains vitamin E to help stimulate the growth of natural brows. The formula is also smudge-proof and sweat-resistant for longer lasting, beautiful brows!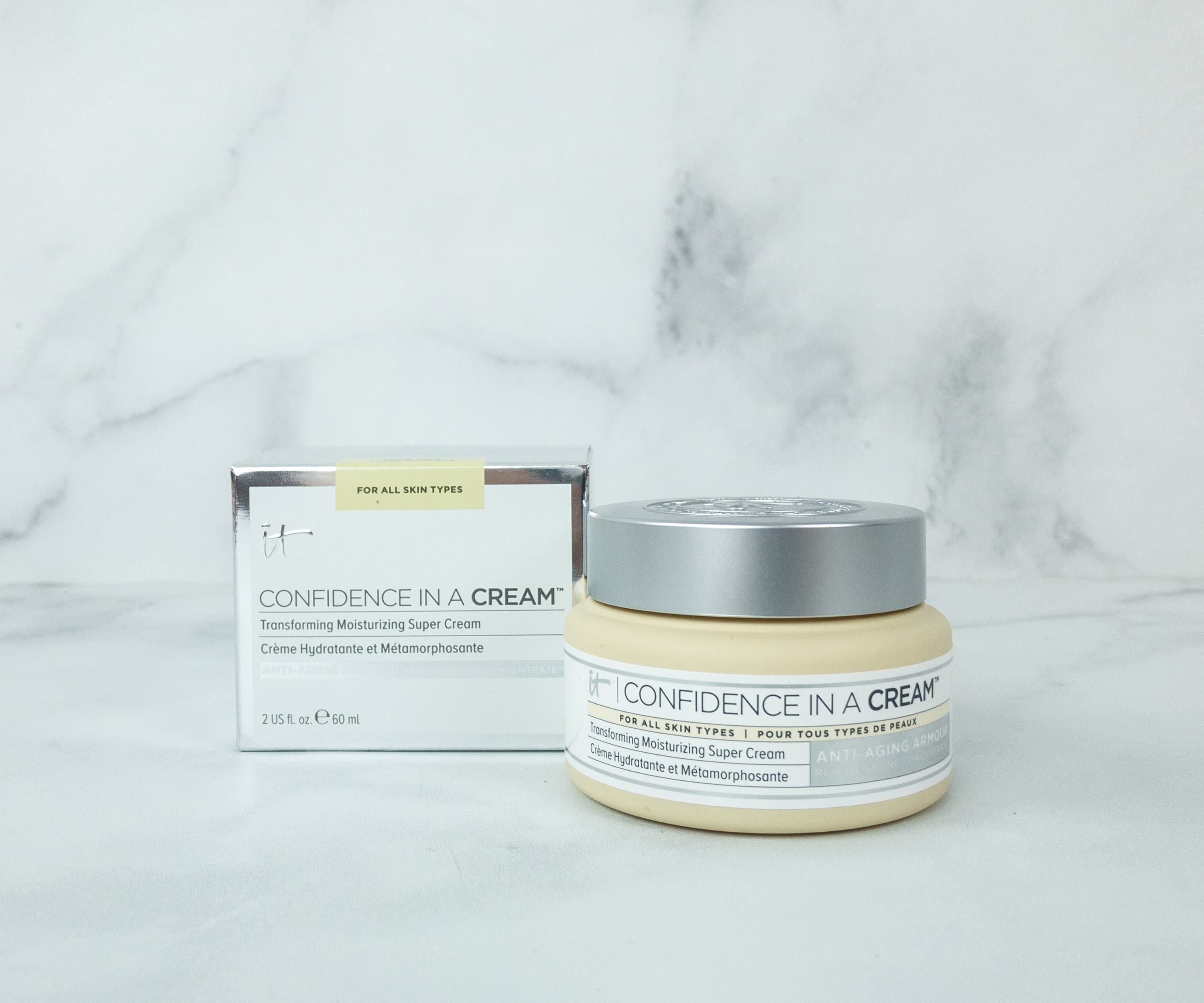 It Confidence in a Cream Anti-Aging Armour ($48) Packed with collagen and hyaluronic acid, this cream provides intense hydration to the skin and also combats fine lines and wrinkles. It has a subtle scent and a little goes a long way!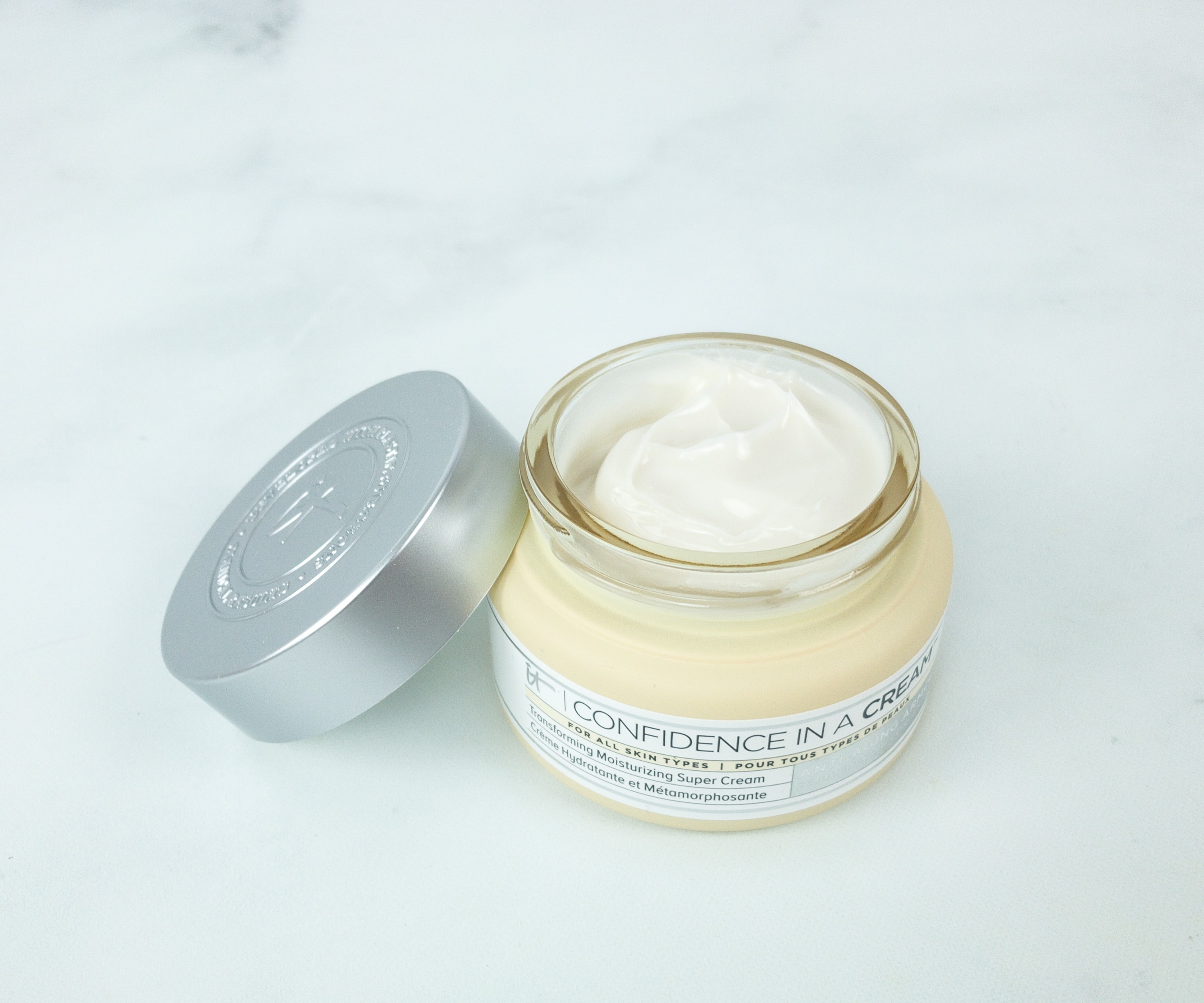 It also has niacin, peptides, a super ceramide complex, and other active ingredients that smooths, hydrates and enhances firmness. It works well under makeup and it can be used before bedtime too.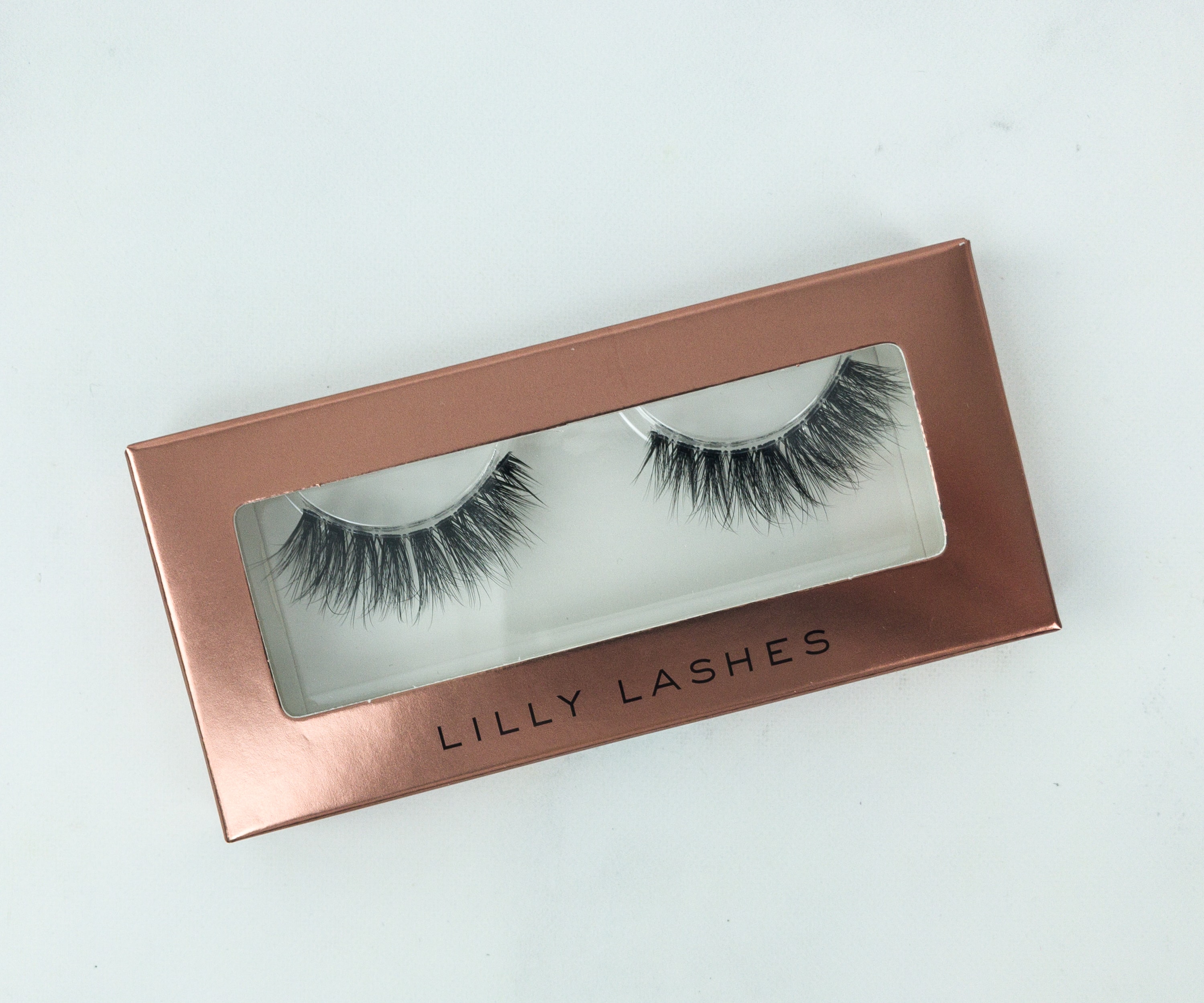 Lilly Lashes ($19.99-$29.99) Don't get me wrong, I love my natural lashes, but enhancing them is not a bad thing as well. These Lilly Lashes will also last up to 20 wears so I'm really good with it!
The beautiful winged-lashes adds volume, length, and drama. It's also lightweight so it doesn't make me feel uncomfortable.
Becca Ultimate Lipstick Love in Rouge ($24) Plumping up my lips and making it look kissable is a breeze with this lipstick. It's well-pigmented, but what I really like about it is that it's not drying!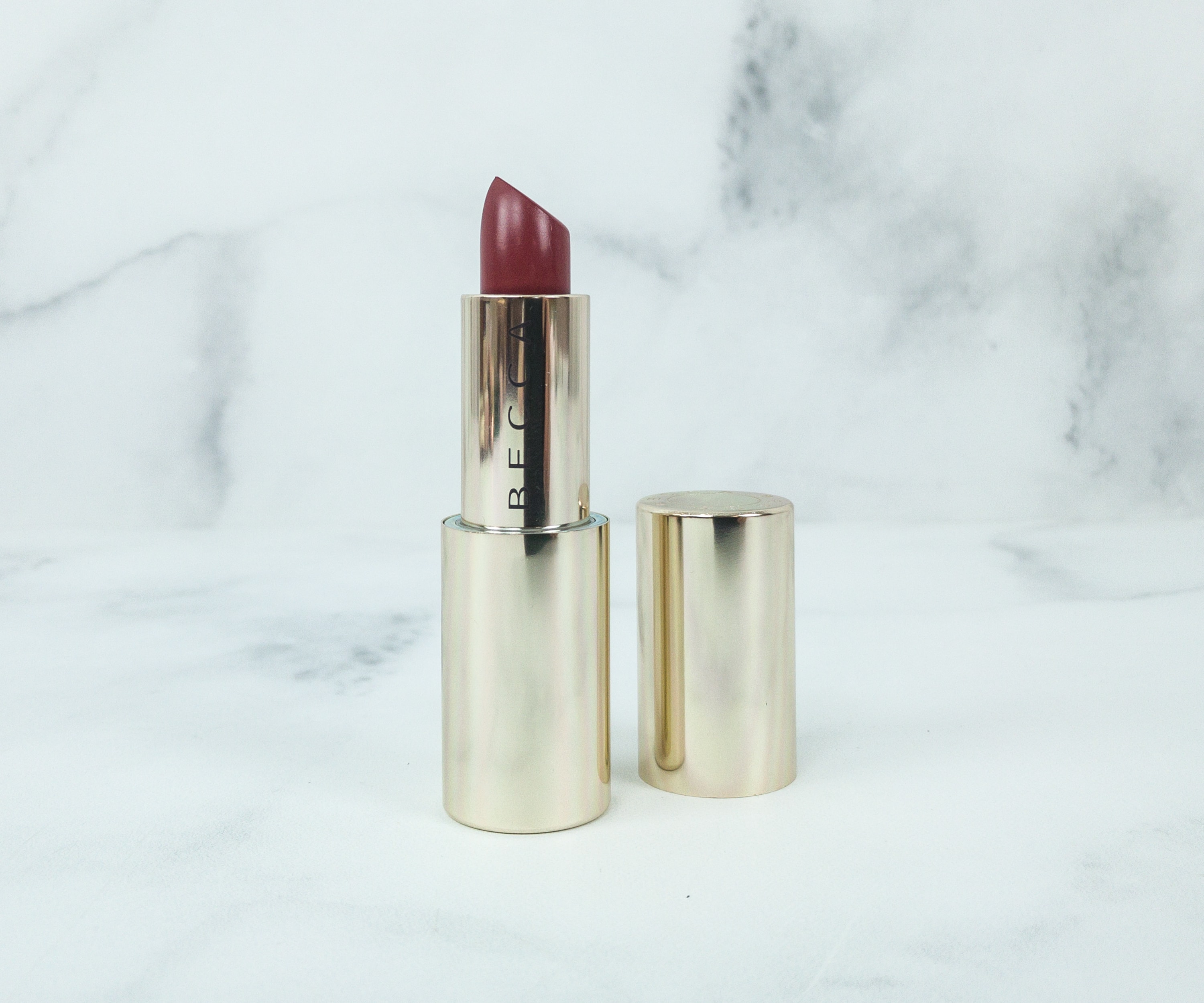 It has a warm brick red color. Not as bold as other red lip shades but I love it. The creamy lipstick also has a satin finish, and it's long-wearing.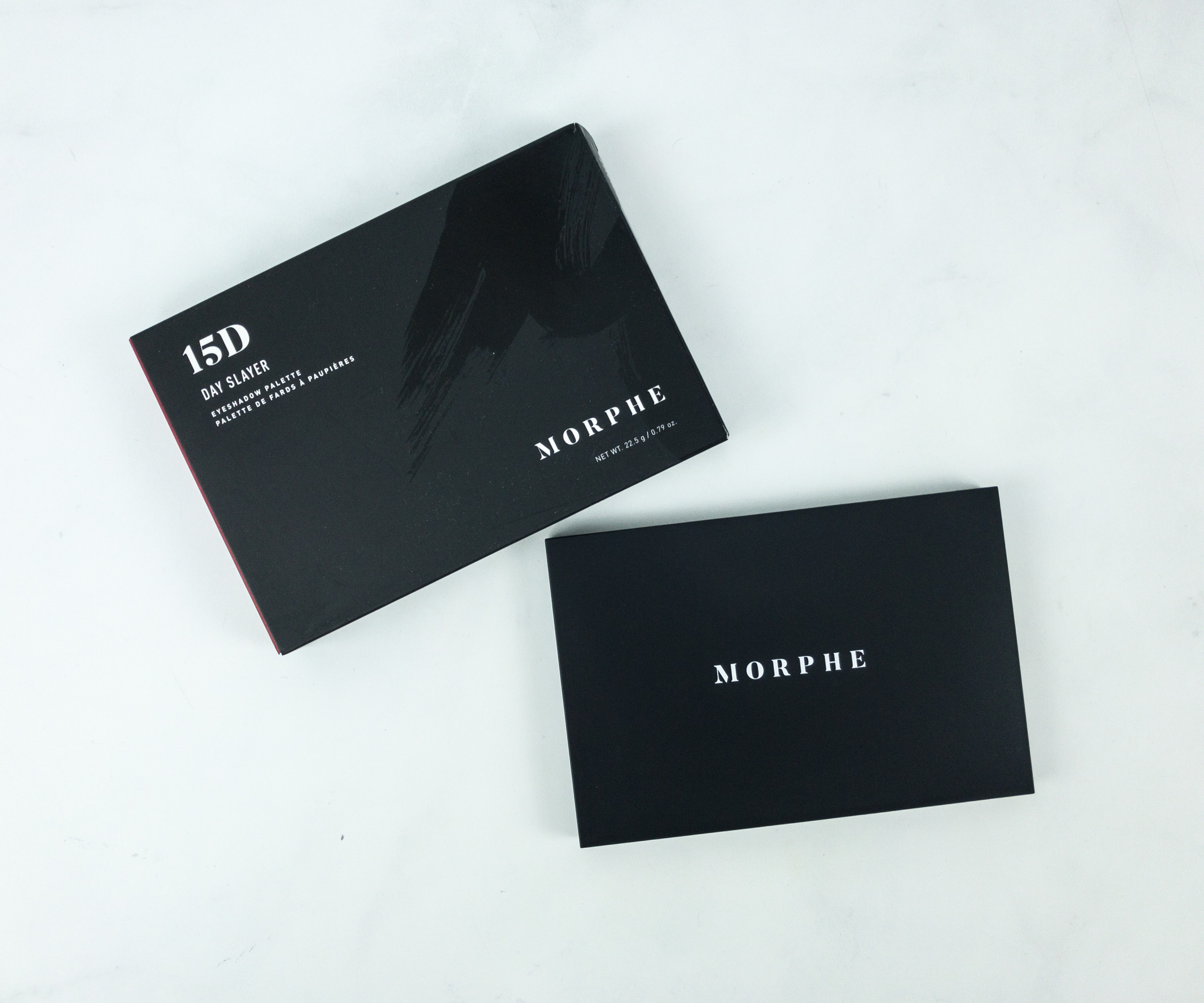 Morphe 15D Day Slayer Eyeshadow Palette ($16) Another palette that I got from this box is this set of slaying eyeshadows from Morphe.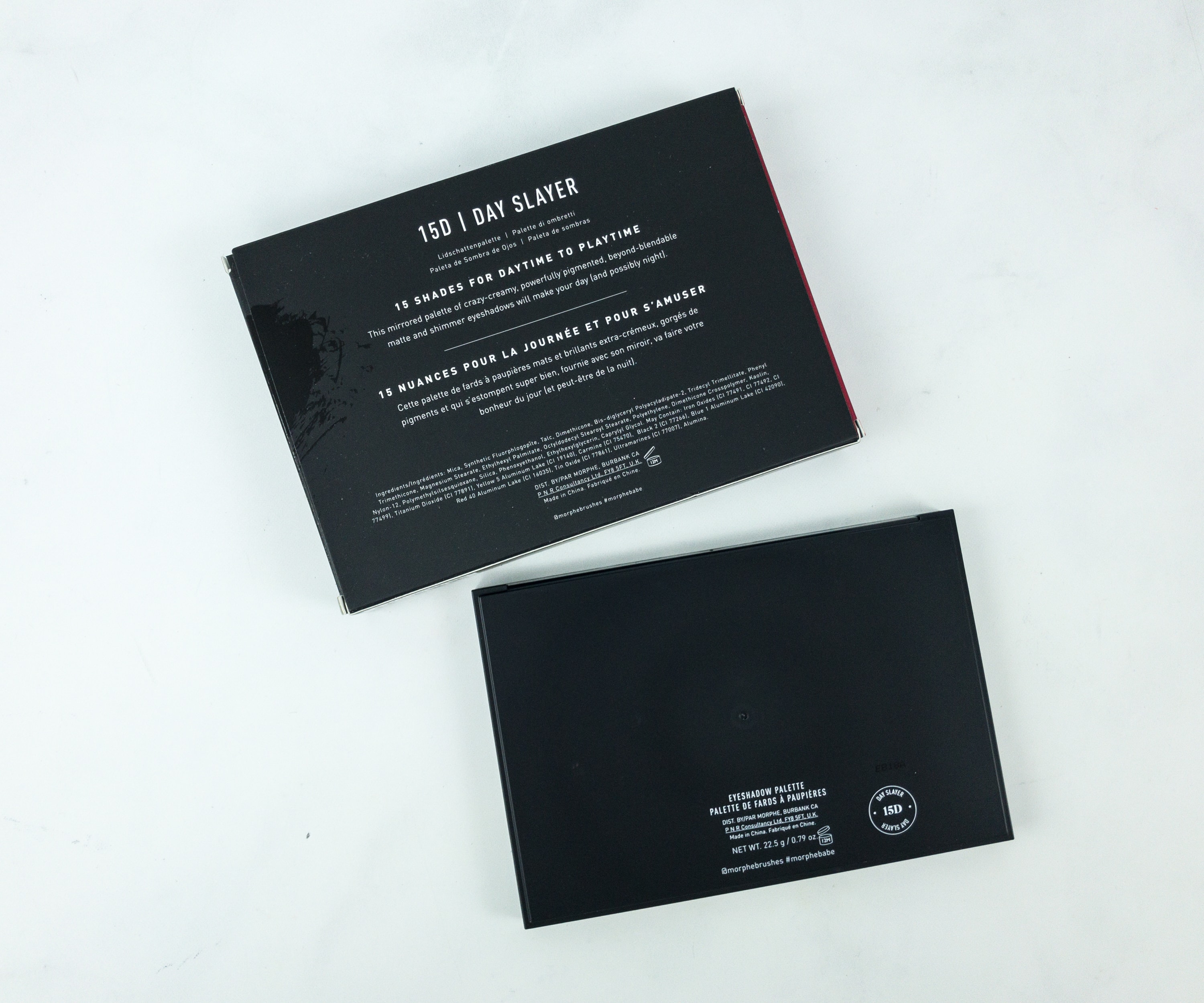 It contains 15 shades that can be used from daytime to playtime.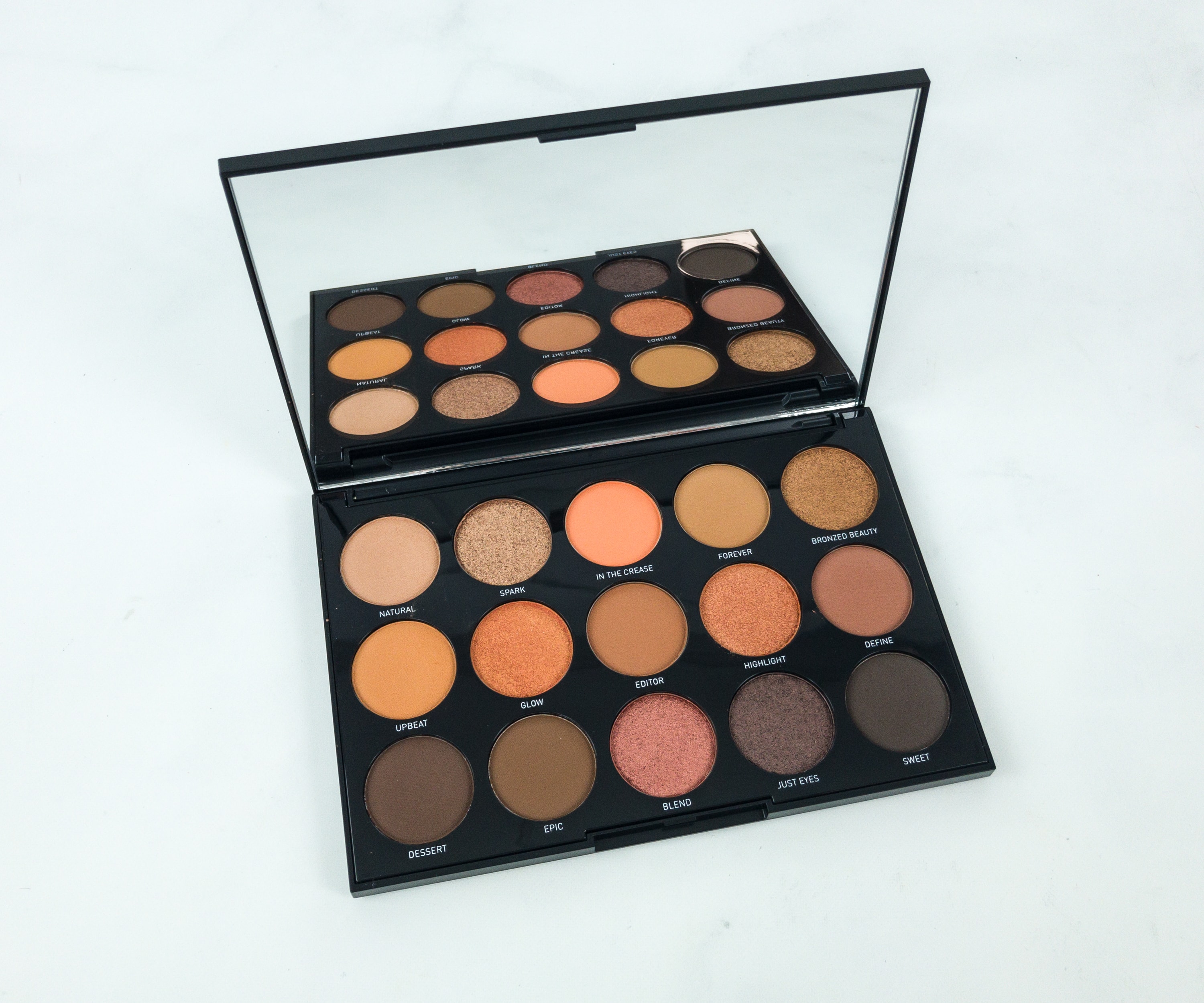 The palette has a mirror large enough to see yourself slaying with all those beautiful shades.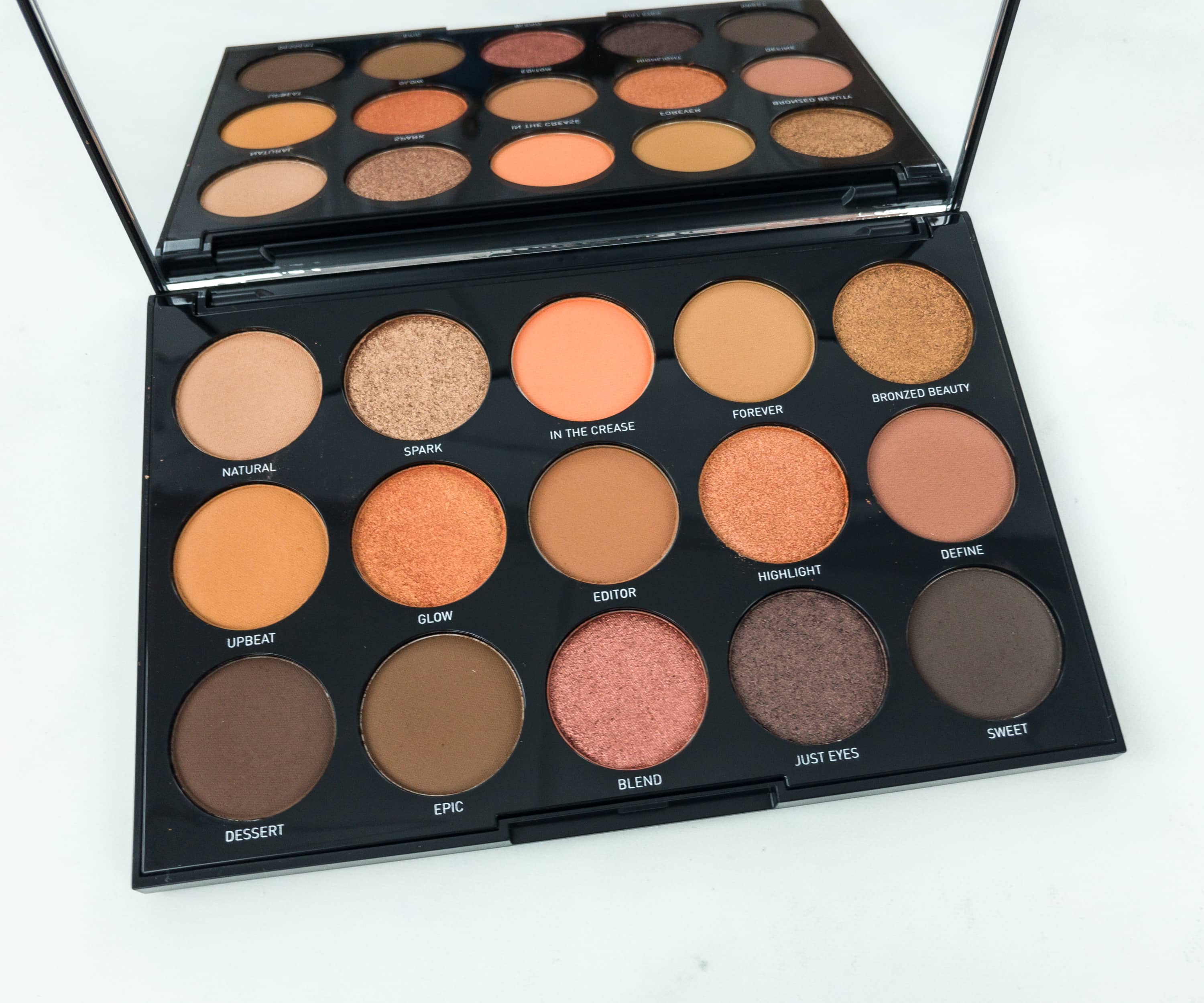 The formula is creamy yet powerfully pigmented. They're easily blendable too with all those matte and shimmering shades. You can create whatever look you want and you'll always feel gorgeous as ever, just mix and match them!

Deborah Lippmann Nail Lacquer in Oh Donna and Modern Love ($20) Of course, it's not just the face that should be looking all gorgeous, but also the nails! Boxyluxe included two Nail Lacquers in this box!

The shades are Oh Donna and Modern Love, and both have a dual-patented formula with 10 active ingredients that help deliver health, wear, and shine. They're 7-free and vegan, too!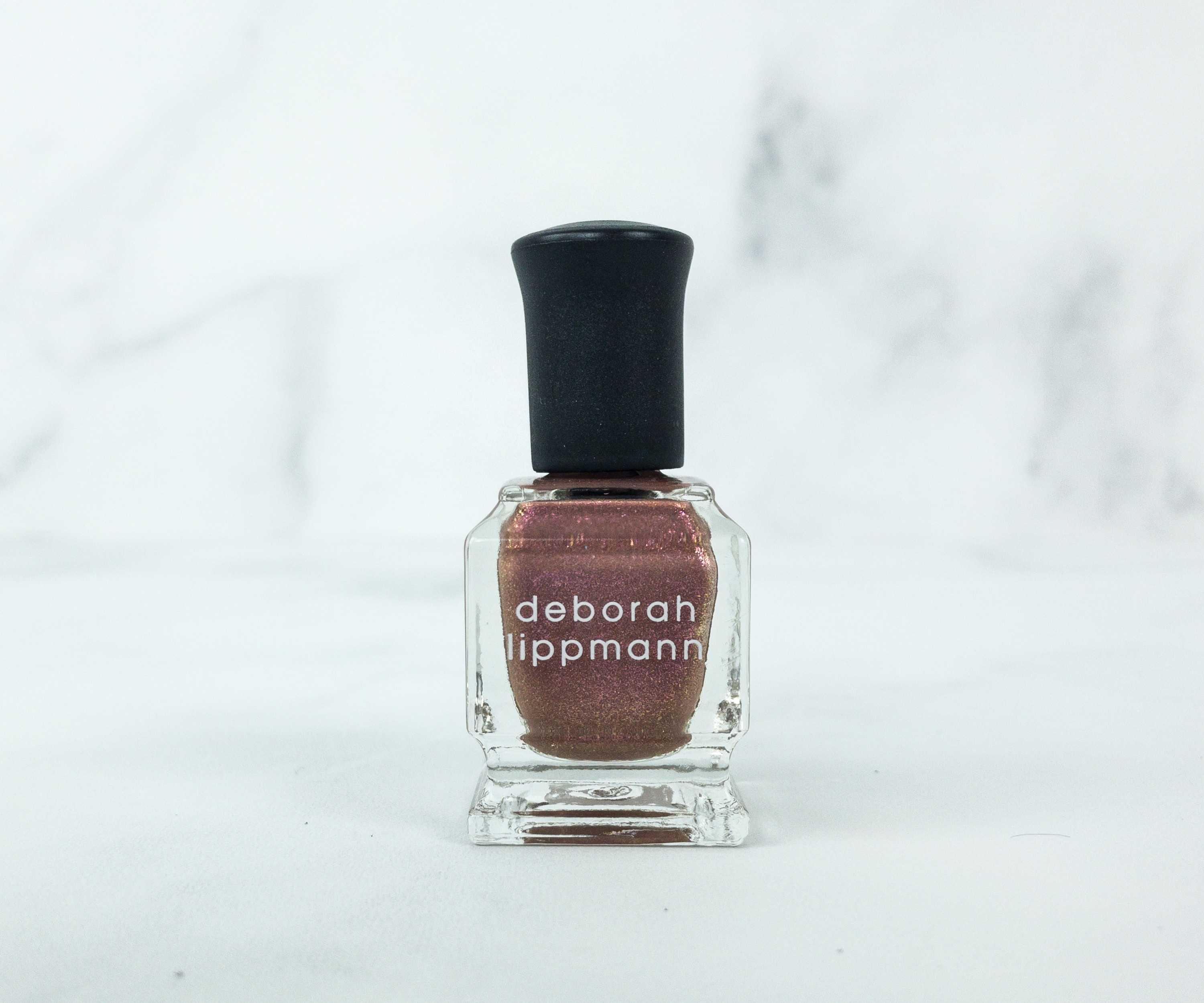 Oh Donna is a beautiful shimmering coat that will definitely give the shine that you're looking for to your nails.

Modern Love is a classic mauve creme. I bet these two will look good when used together, with Oh Donna used as the top coat and Modern Love as the base. The lacquers are also easy to apply, they dry quickly and don't easily chip off.
And now items that were also in the regular BOXYCHARM boxes (don't forget, there were variations!)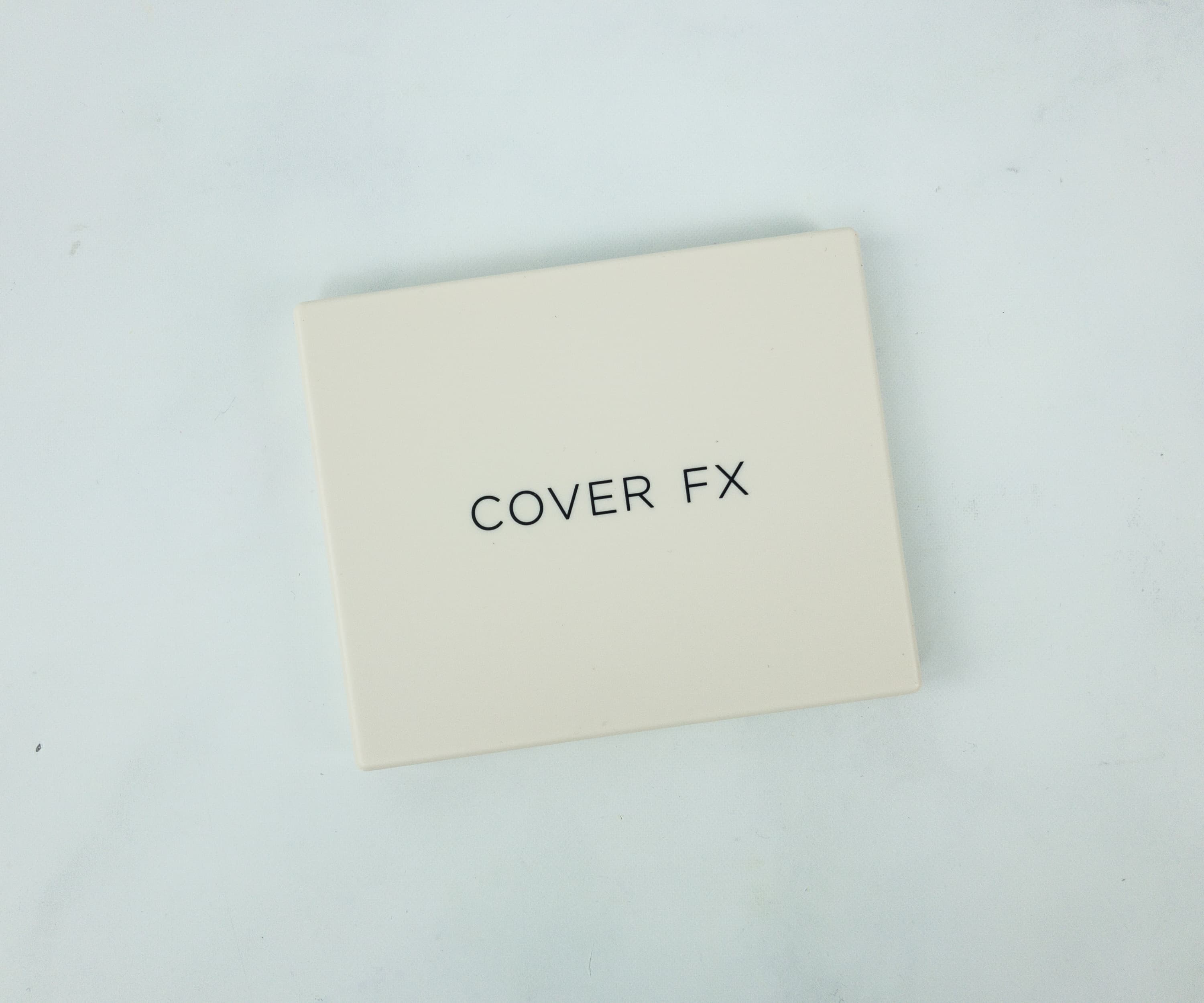 Cover FX Perfector Face Palette ($45) This palette has a talc-free formula, making it easier to blend and apply. I can contour my face, blush up, and even illuminate my face with its two shimmering highlighters. It also includes a brightener and finishing powder to make my face glow and look beautiful all day.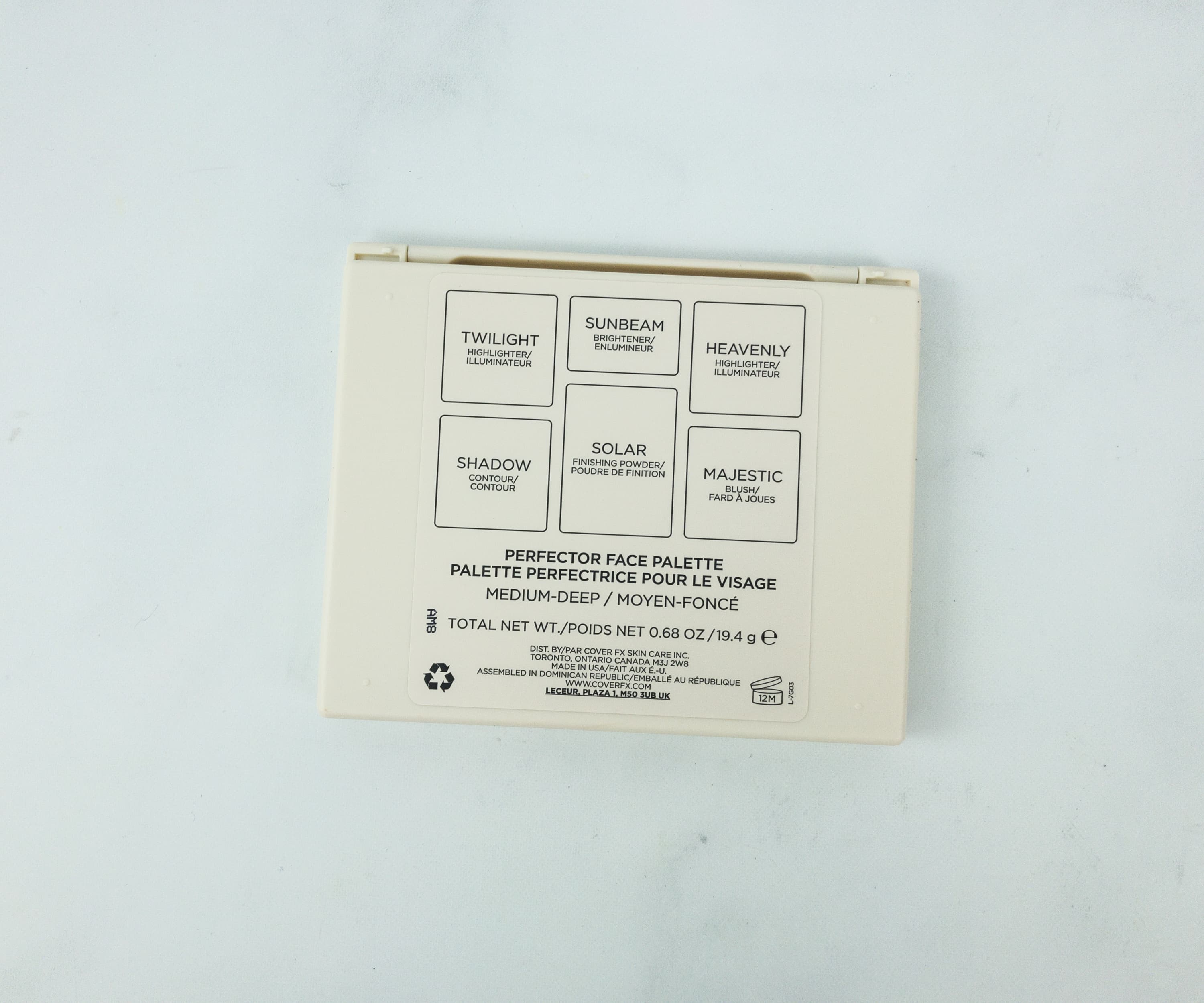 It contains six complexion essentials, all in one palette!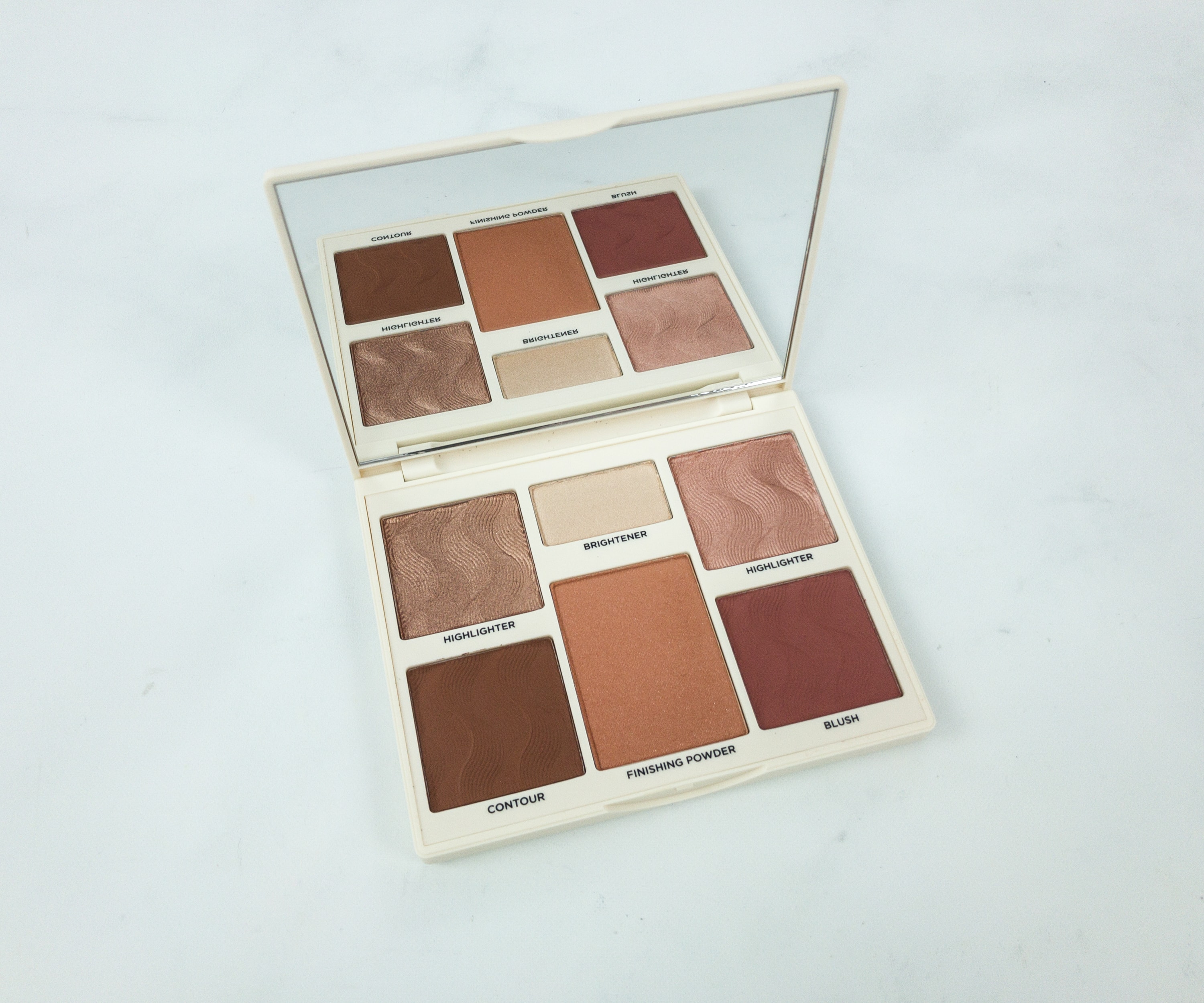 It even comes with a large mirror, making it easier to do application or touch-ups.
However, I am light-medium but I received this dark palette which is legitimately for very dark-skinned people. If I just got the right palette, I bet I could use this more effectively. I got some charm points (which I had to ask for, they pre-emptively identified people who got the wrong palette but I wasn't one of them, even though my survey was filled out).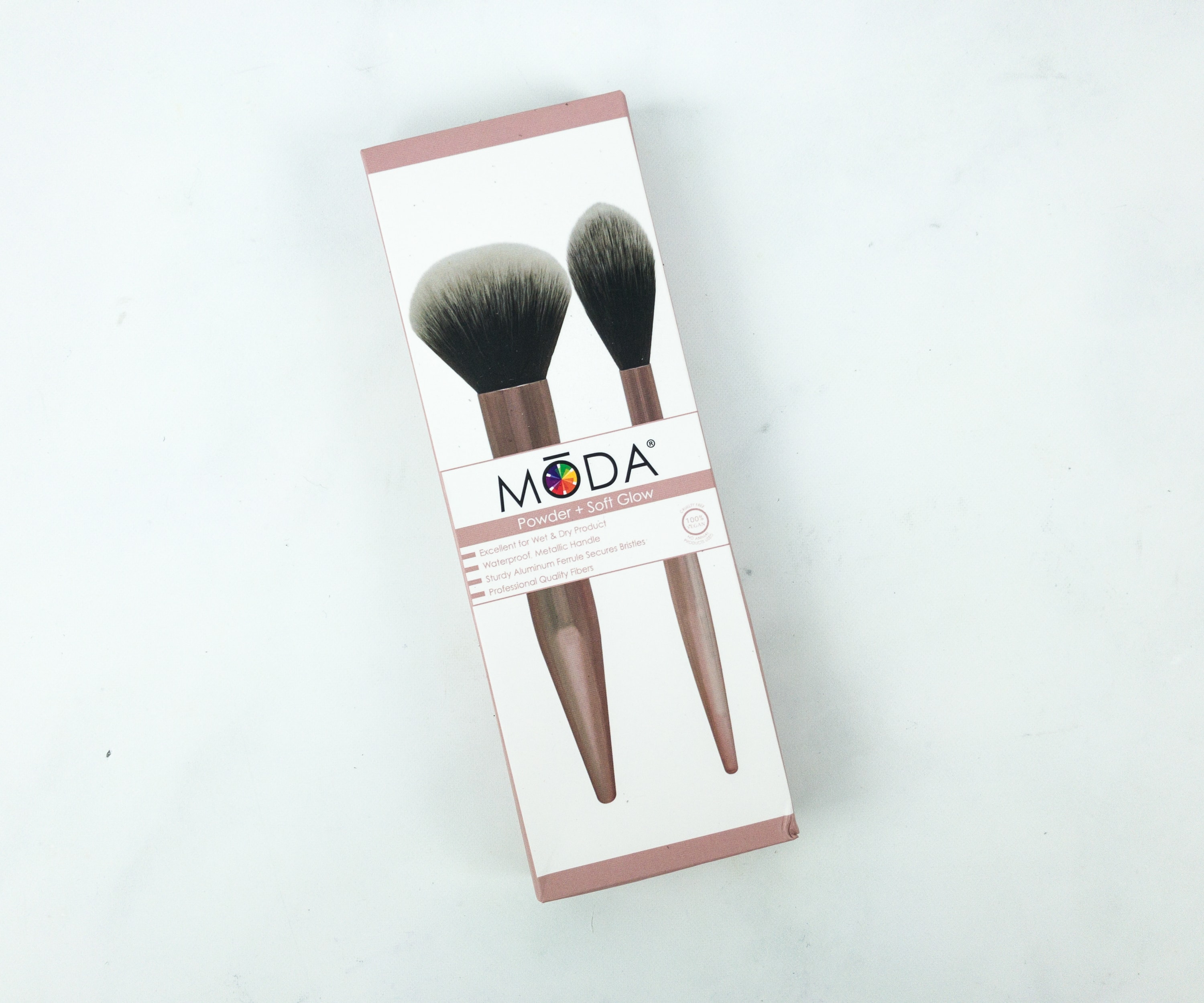 MODA Brush Powder and Soft Glow Kit ($29.99) I have lots of make-up brushes for various uses and I really just can't get enough! I'm happy Boxyluxe included 2 from MODA!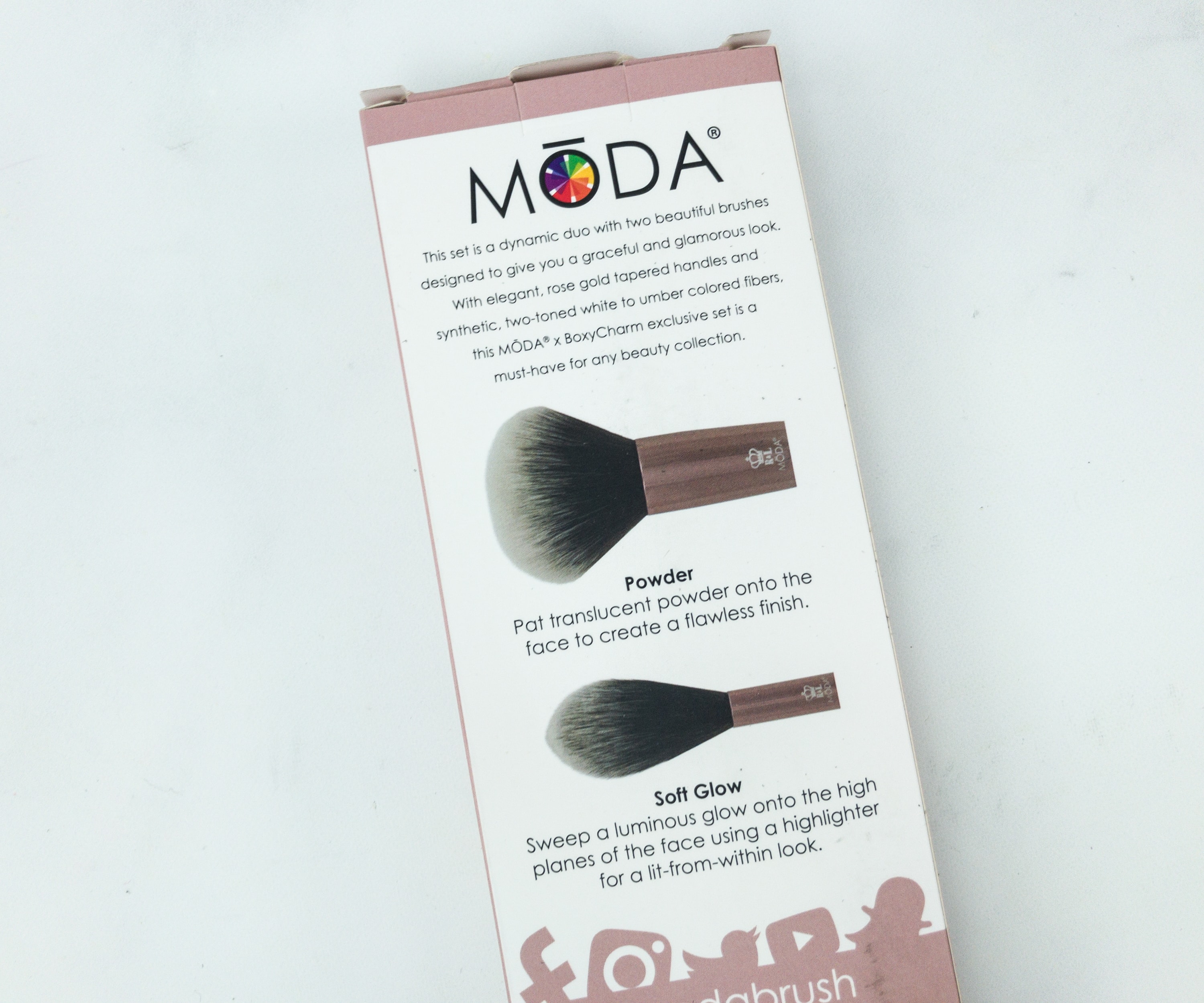 The pack contains two beautiful brushes: a powder and a soft glow brush.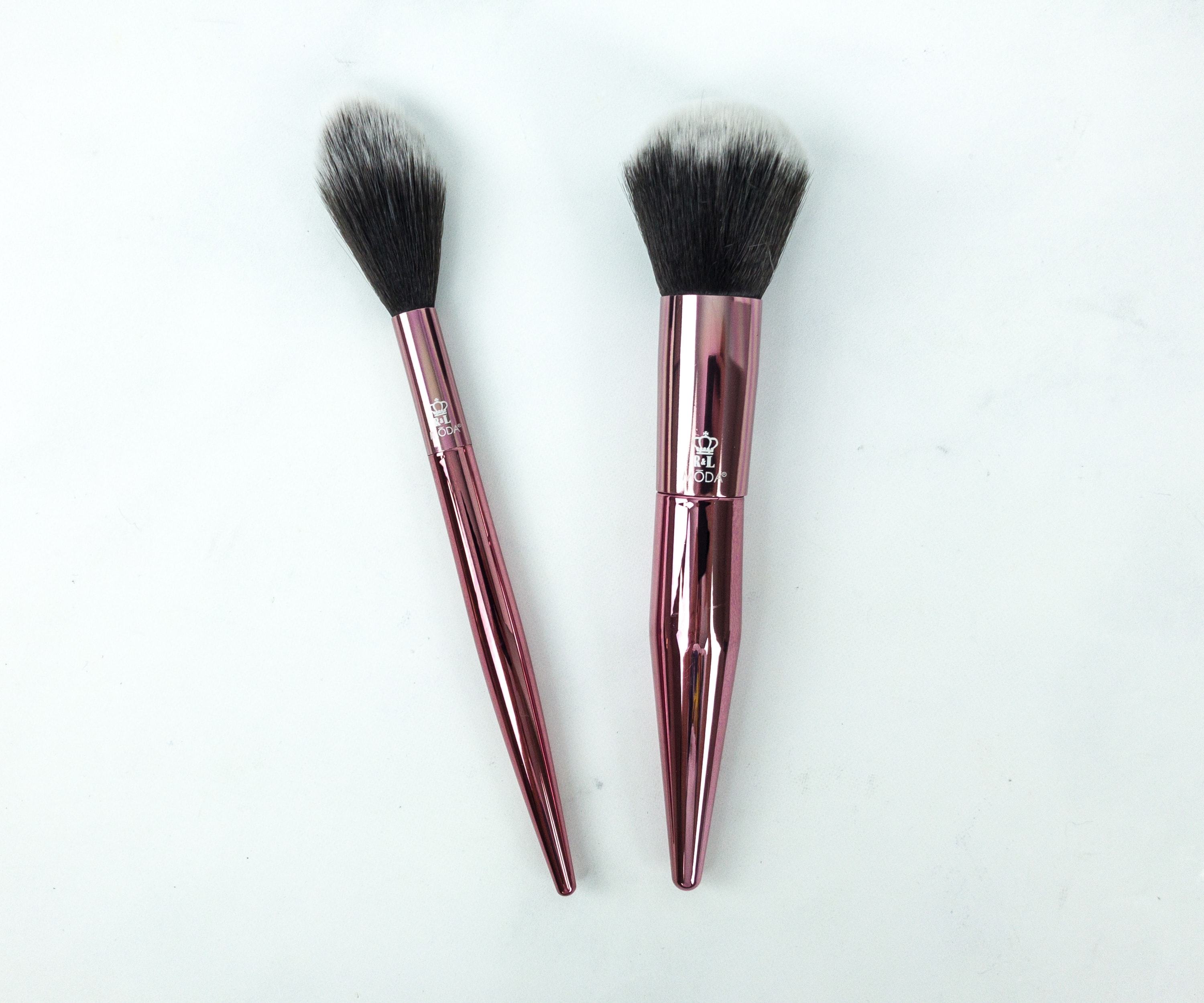 The brushes have shiny rose gold tapered handles, which I really love!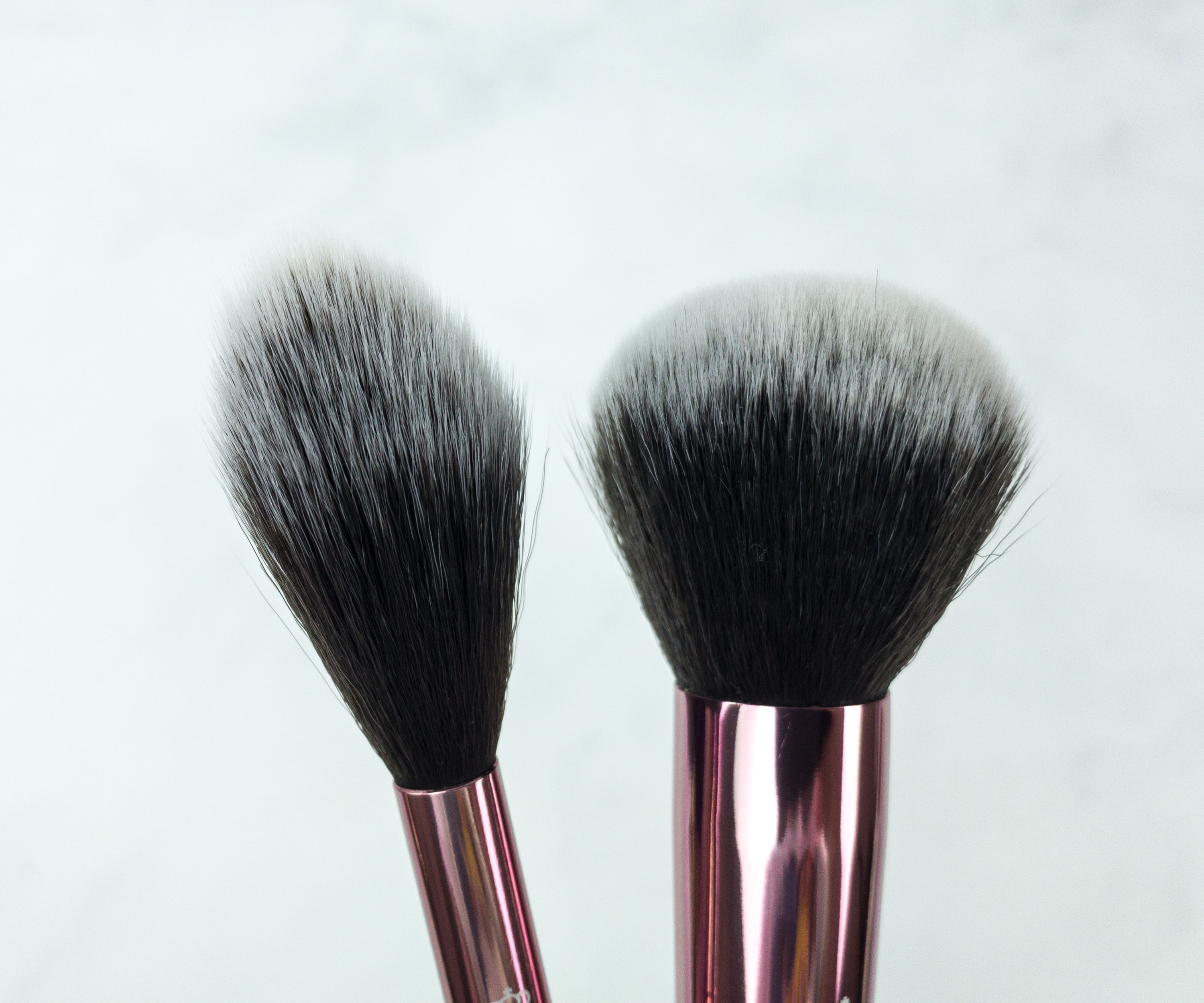 The brushes have synthetic two-toned white to umber colored fibers. The product easily holds on to the fibers, yet you can easily transfer them to your face. The Powder brush, which is the bigger one, creates a flawless finish. The soft glow brush is best for highlighting, making you look glowing and fabulous.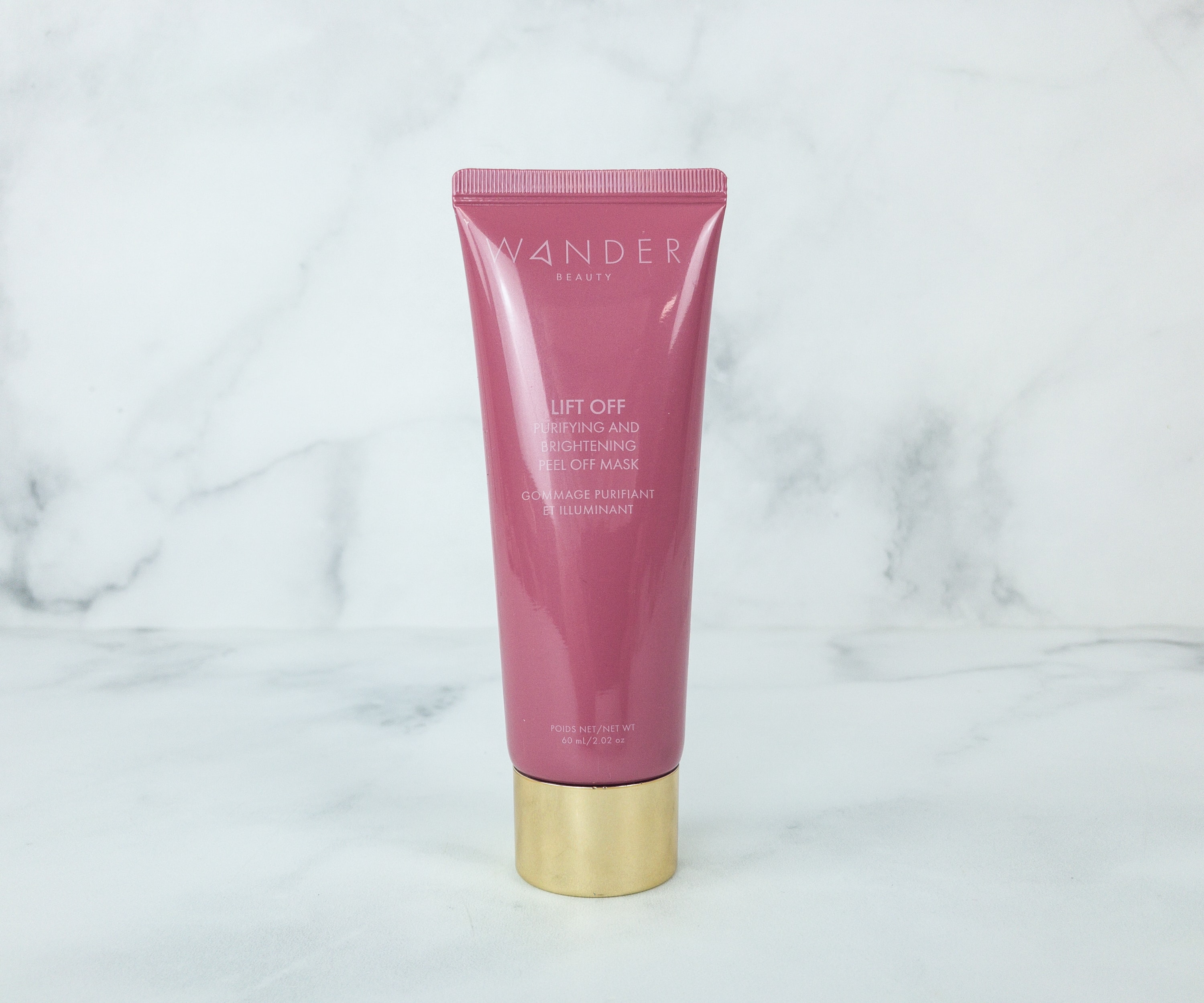 Wander Beauty Lift Off Purifying and Brightening Peel Off Mask ($34) This detoxifying peel off mask contains acai, goji berry, blueberry, lychee, mangosteen and green tea extracts that helps in purifying and replenishing dull skin. It draws out impurities from the face, minimizing the appearance of enlarged pores. The mask also dries quickly, making it easy to peel off, while leaving the skin smoother, brighter, and clearer.
Getting more products from Boxy is really awesome, and Boxyluxe this month even included about $287 worth of fantastic items!  However, neither palette really works for my complexion. I really expect BOXYCHARM to nail it with palettes and this month of Luxe was sort of a bummer. The rest are great especially the eyebrow cushion which is easy to use and very compact. The face peel off mask is fantastic and I really feel refreshed and my skin is energized after using it. The eyelashes are really beautiful and lightweight, and it really adds volume to my lashes. I can easily coat it with my mascara too. My favorite item – the nail polish!
What did you think of the new BoxyLuxe from BOXYCHARM?