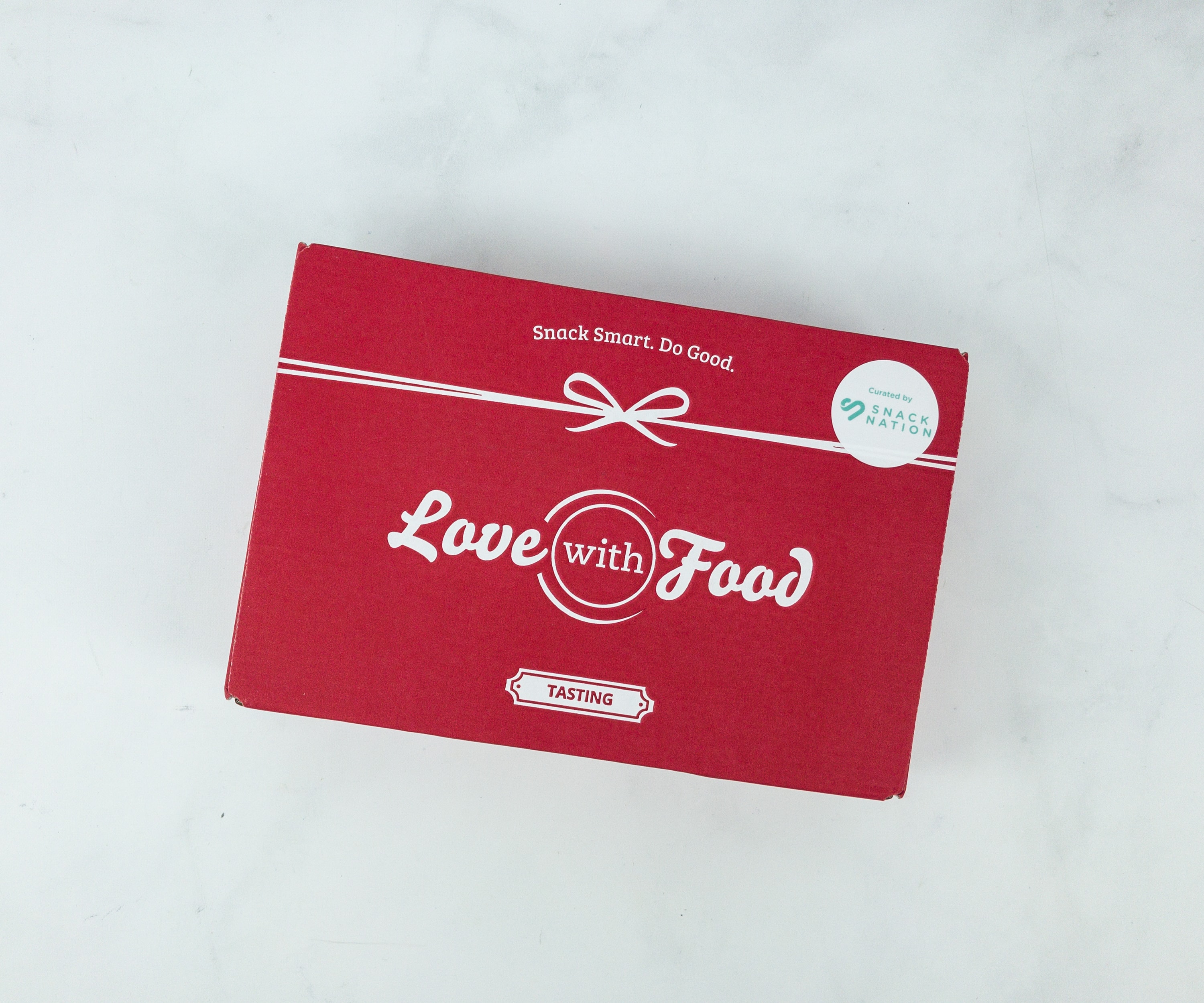 Love with Food Tasting Box sends 6+ surprise snacks from various healthy snack brands each month. It's an ideal sampler pack to jumpstart healthy snacking and to help you discover the most innovative food brands. This monthly snack subscription promises to only include snacks made with real ingredients and no added chemicals. The Tasting Box is $9.99 a month. Love with Food also offers other snack boxes such as Gluten-free and Deluxe.
DEAL: Get 40% off your first box with this link!
LIMITED TIME: Get your first classic tasting box FREE and just pay $4.99 shipping! No coupon code needed – just use this link to subscribe.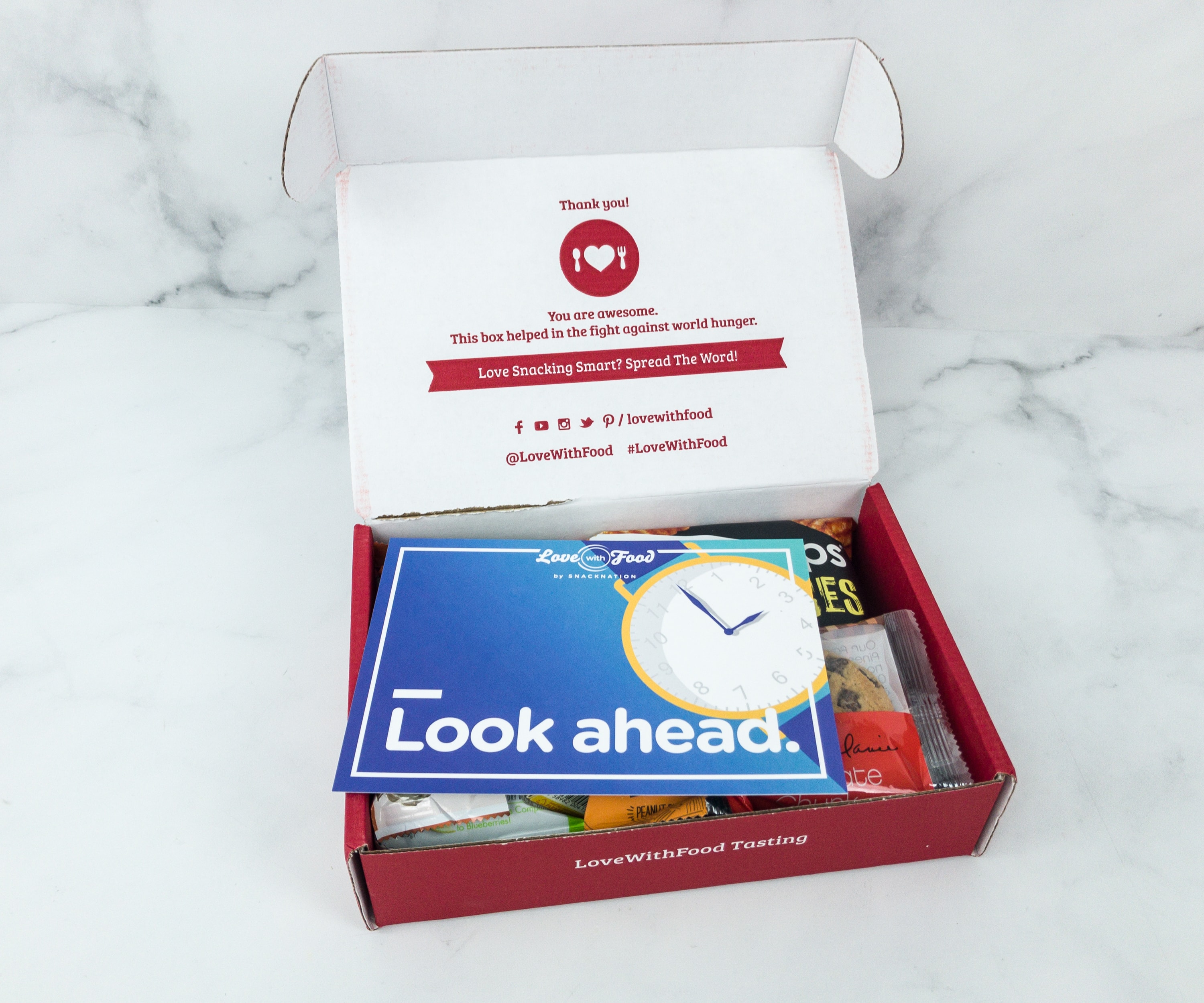 There's a card on top of the goodies!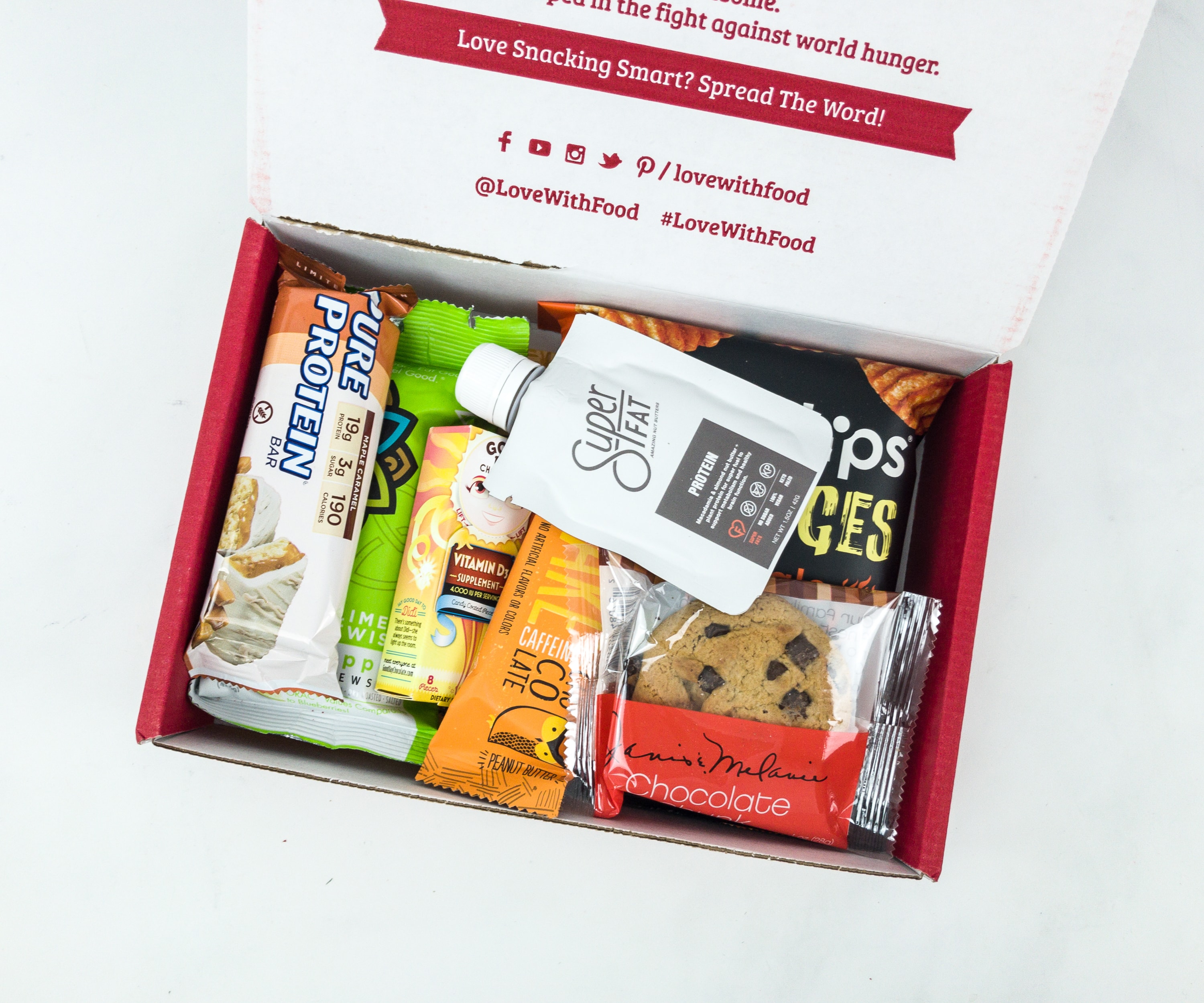 With every snack box delivered to you, Love With Food donates at least one meal to a family in need.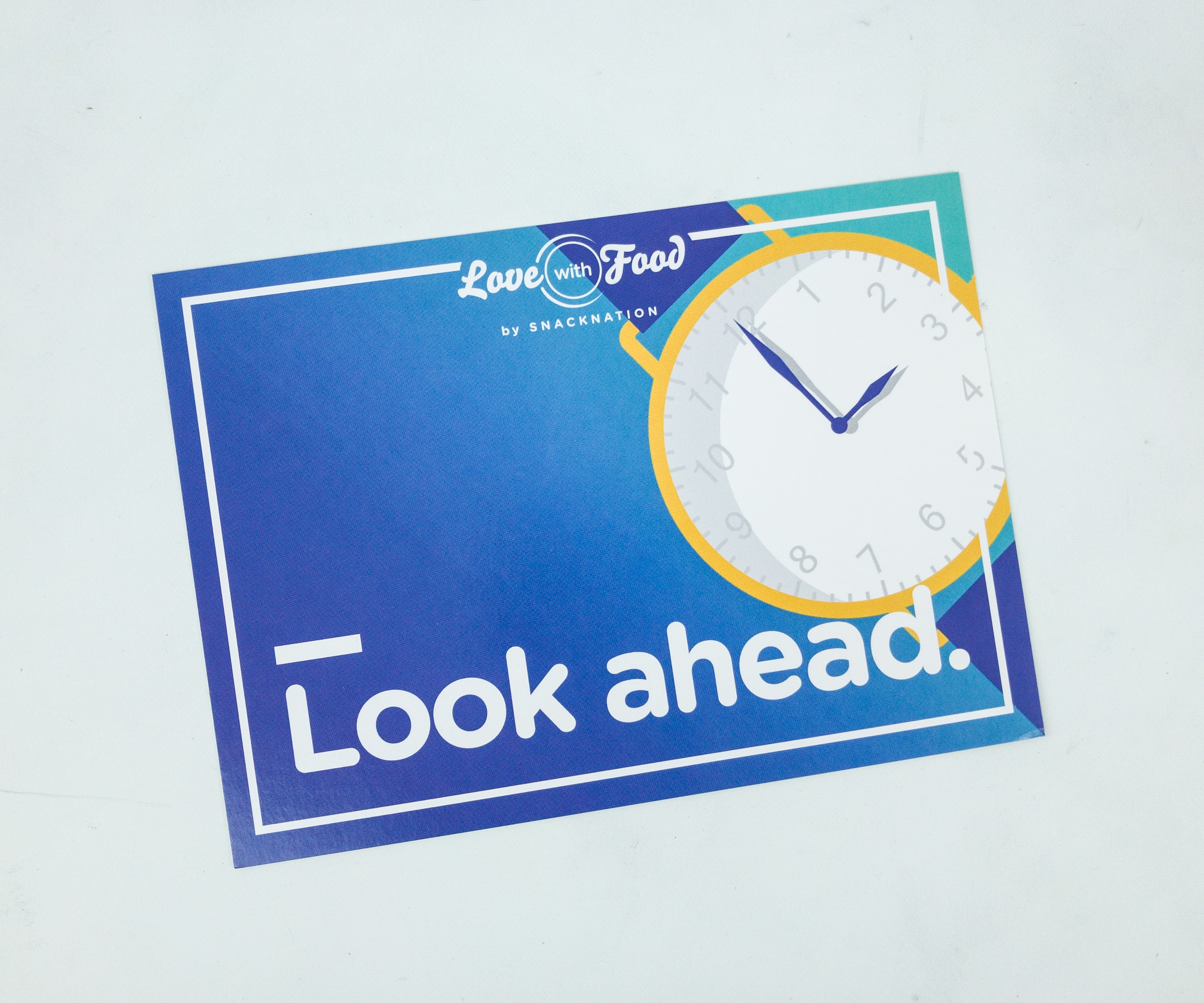 This month's Love with Food theme is LOOK AHEAD.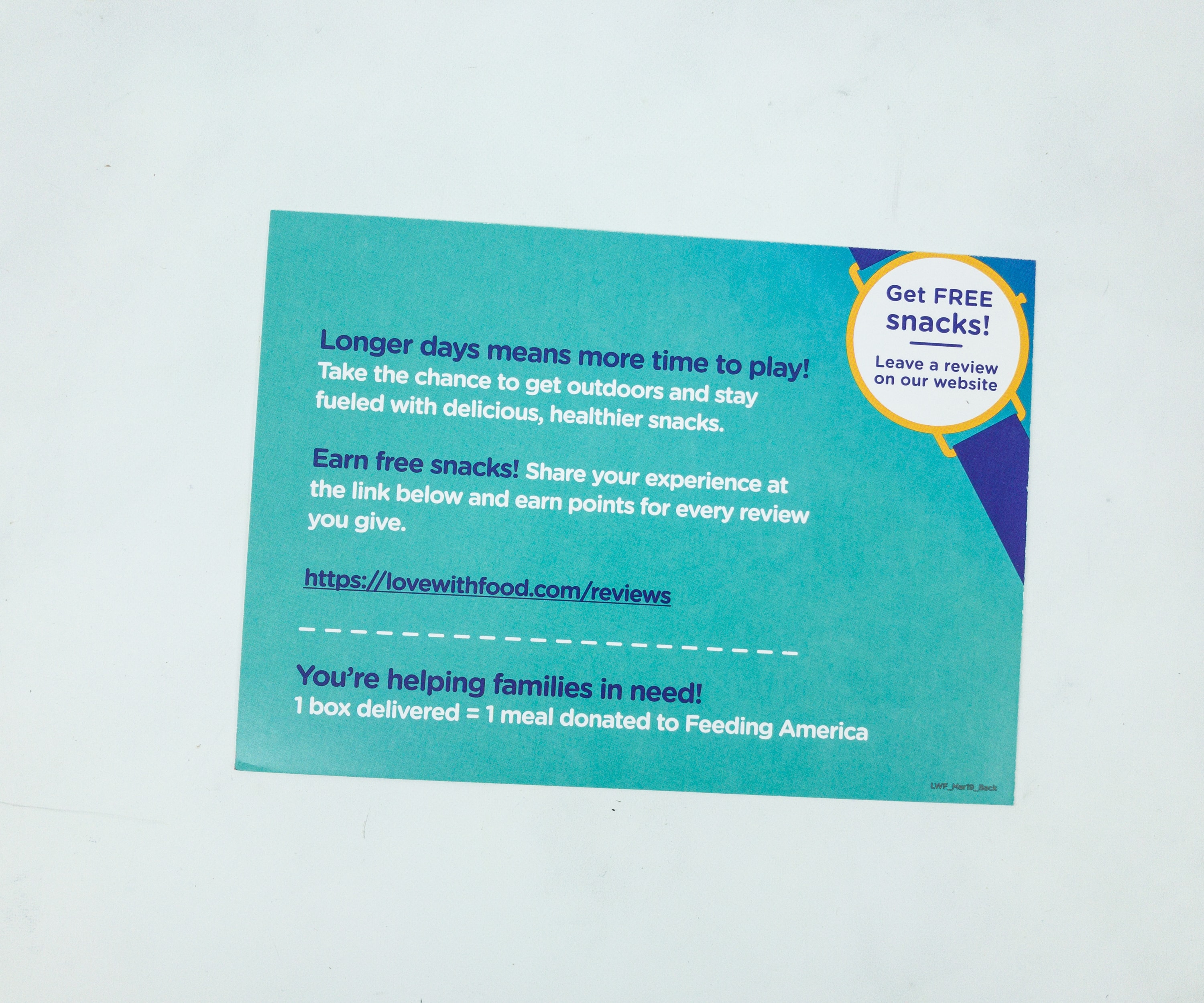 The card encourages subscribers to share their experience with the box and get a chance to earn free snacks!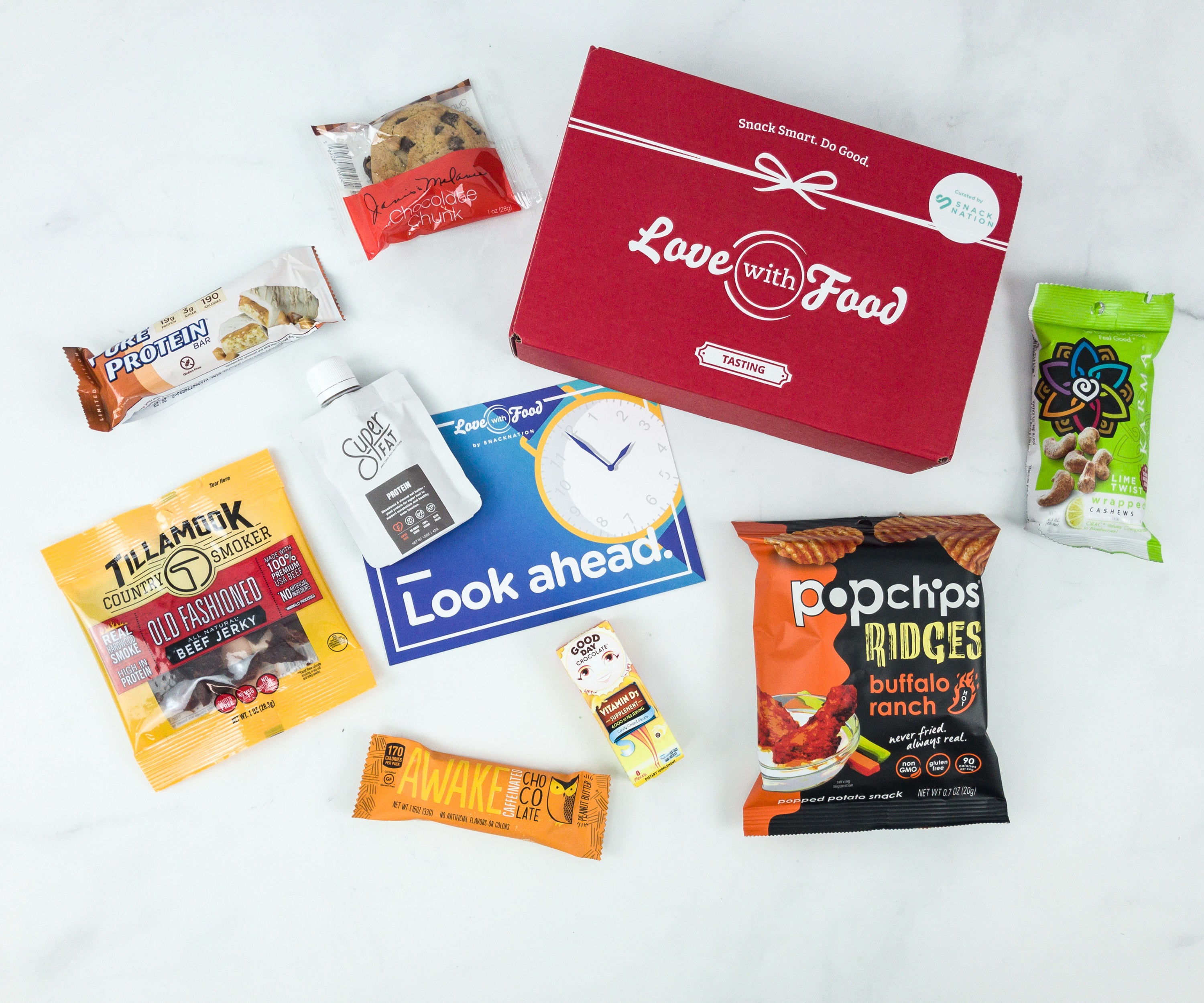 Everything in my box!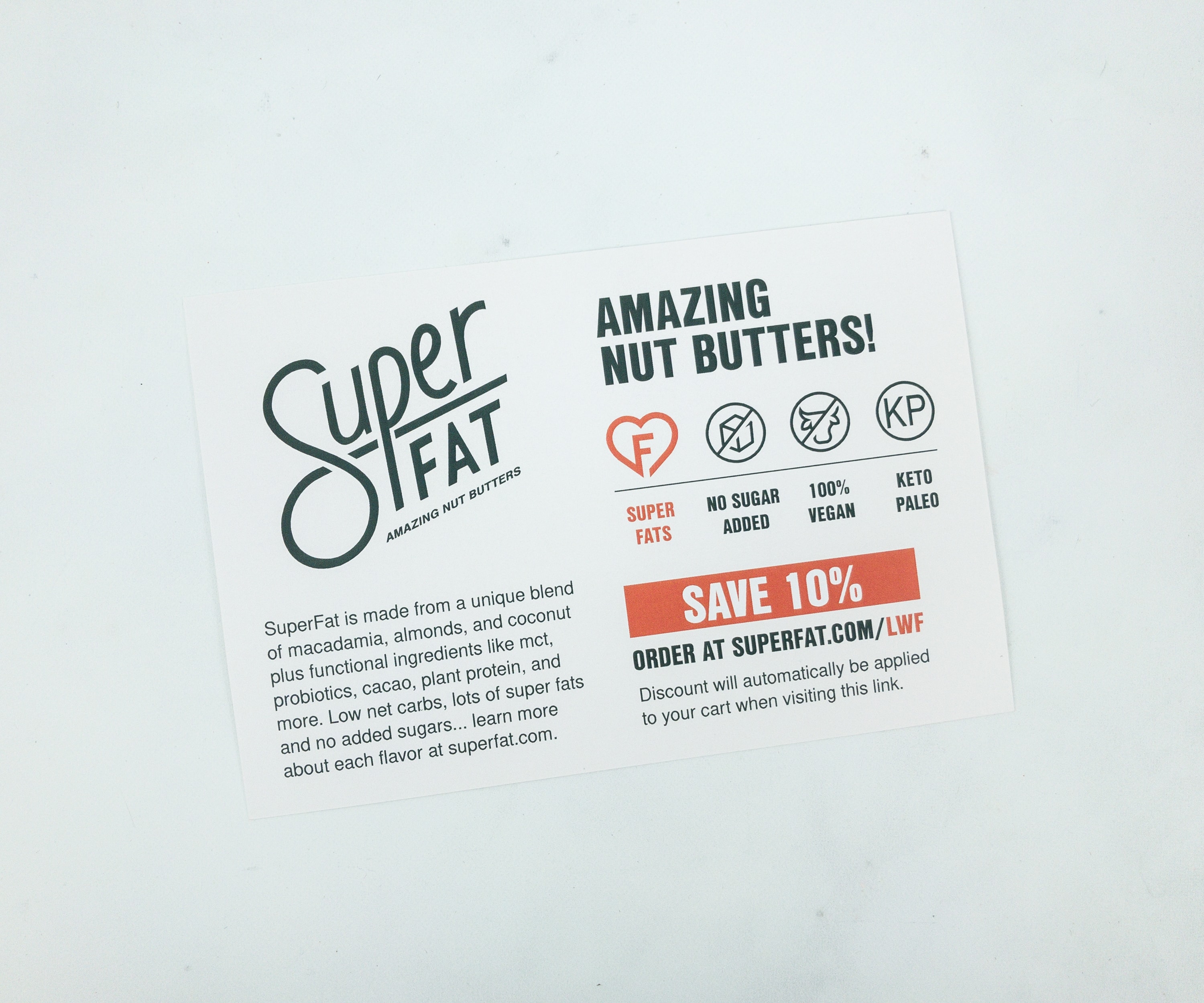 Super Fat Amazing Nut Butters ($3.49) The snack comes with a 10% discount card which will automatically be applied to your cart when you visit and order on the link provided.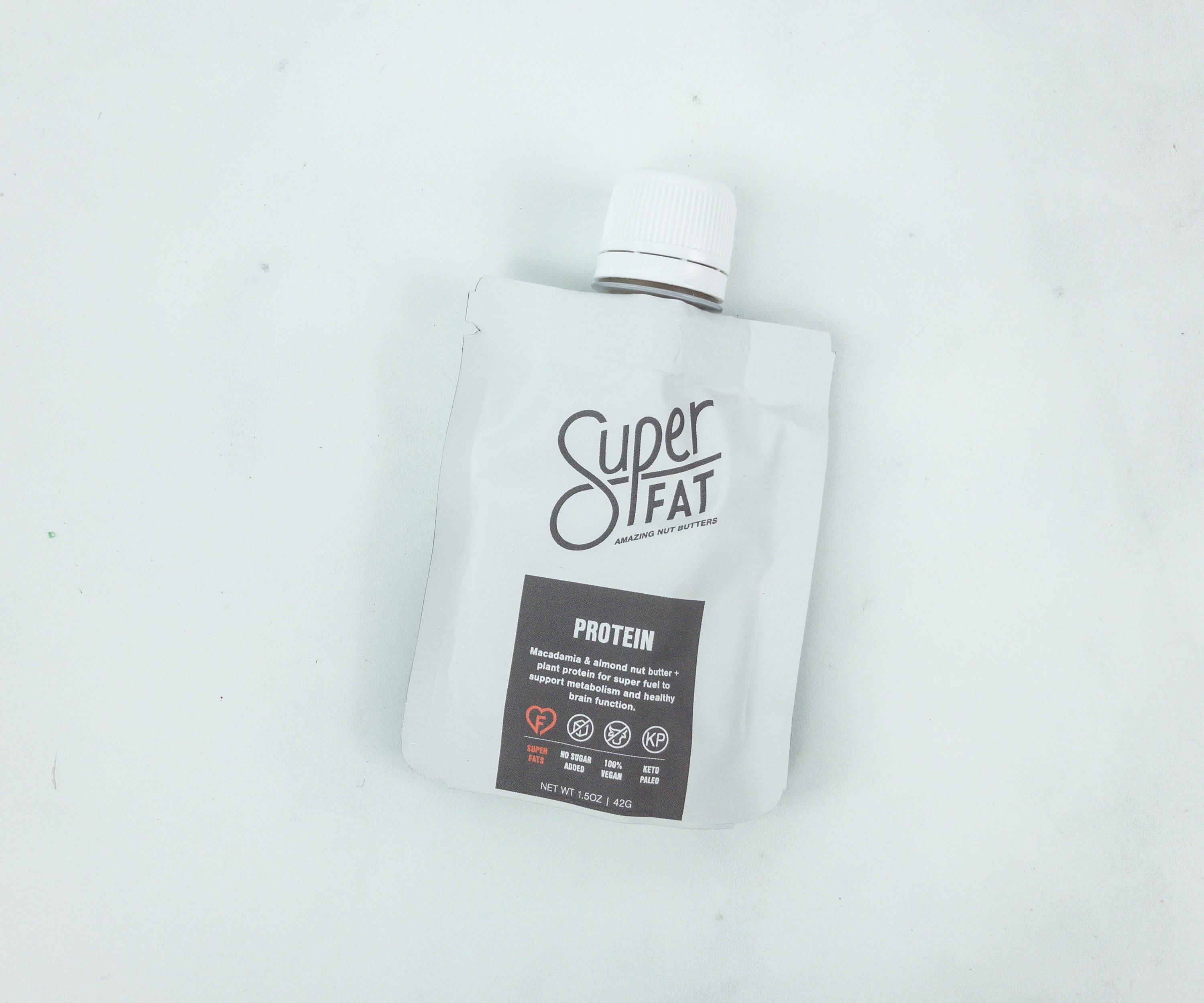 It's a plant-based, protein-rich snack made with almonds, macadamia nuts, sunflower protein powder, erythritol, cinnamon, pink Himalayan salt, and stevia.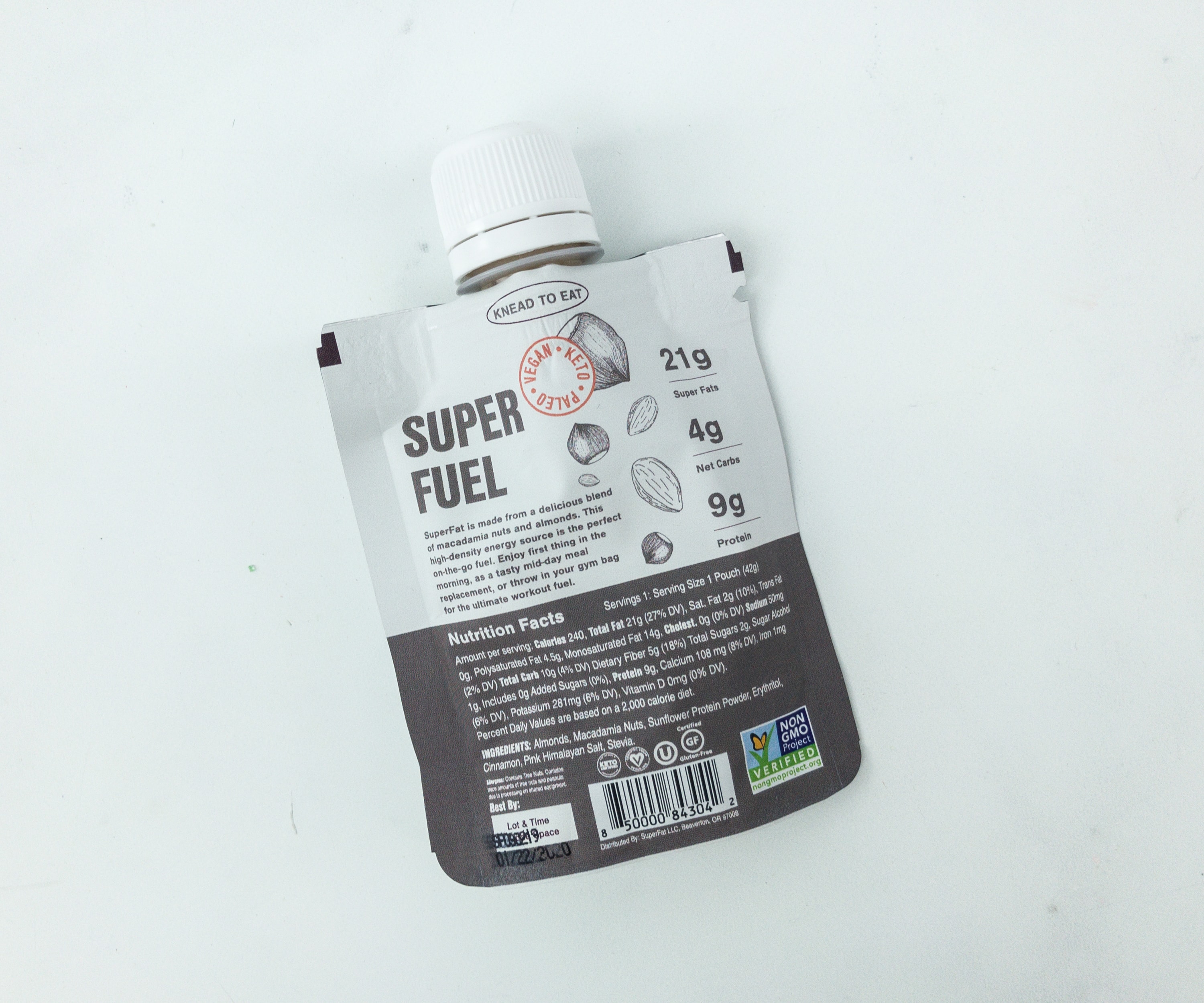 This scrumptious snack is non-GMO, gluten-free, and kosher. It's also high in fiber and essential nutrients which acts as a building block for healthy muscles and tissues. It's so delicious, you'll surely go nuts!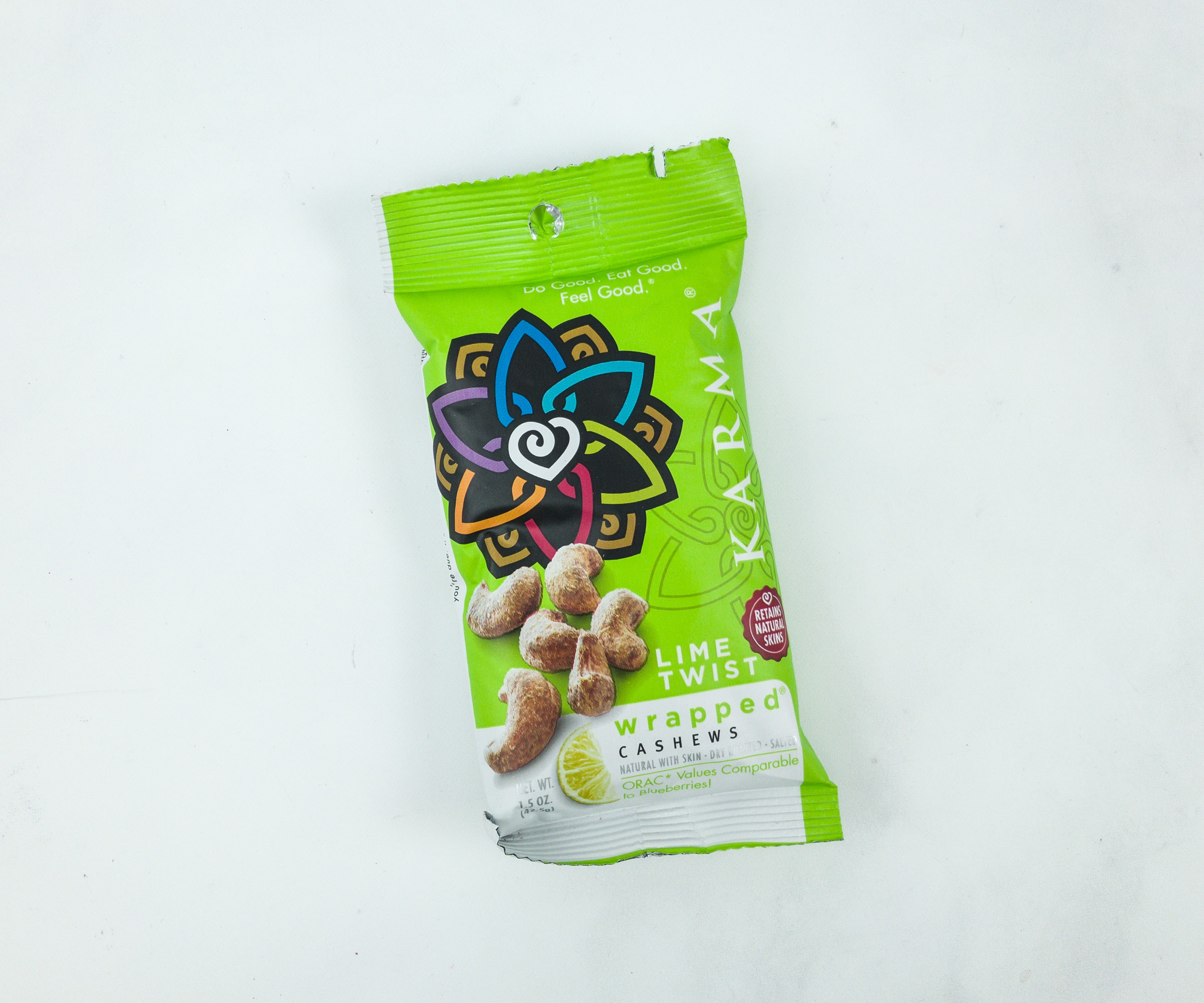 Karma Lime Twist Wrapped Cashews ($1.71) Crunchy cashew nuts, zesty lime, and tasty onion flavors are combined in this snack and I couldn't ask for more. All the nuts come with their natural skin, increasing its crunchiness and natural nutrition and antioxidant comparable to blueberries.
PopChips Buffalo Ranch Ridges ($1.35) I've tasted a variety of PopChip ridges flavors, and this buffalo ranch is definitely one of the best. The savory, crispy crackers are packed with flavorful buffalo wings taste. Plus, it's non-GMO and gluten-free, with only 90 calories per bag. I can eat this as much as my heart's desire without feeling guily. So yummy!
Tillamook Country Smoker Old Fashion Beef Jerky ($2.51) This delectable beef jerky is made with 100% premium USA beef. It uses simple, gluten-free and all natural ingredients, all cooked in real hardwood smoke. So tasty! The snack is also rich in protein, making it the ideal post work-out snack.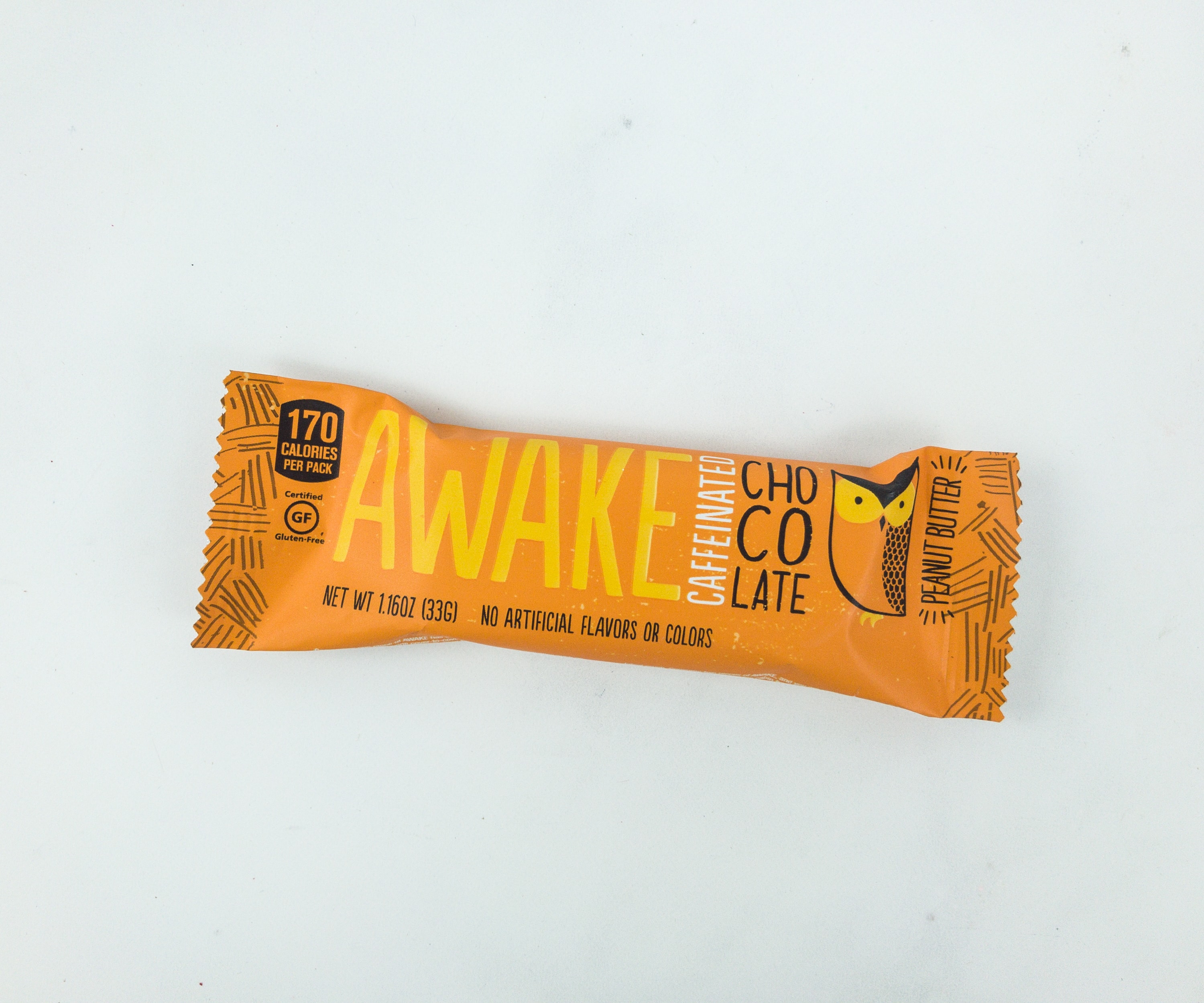 Awake Caffeinated Chocolate Bar ($2.01) Awake Chocolate Bar contains caffeine equivalent to a cup of coffee, with no bitter aftertaste. The variant we got is caramel-chocolate and it is satisfyingly sweet. These are also gluten-free and kosher certified.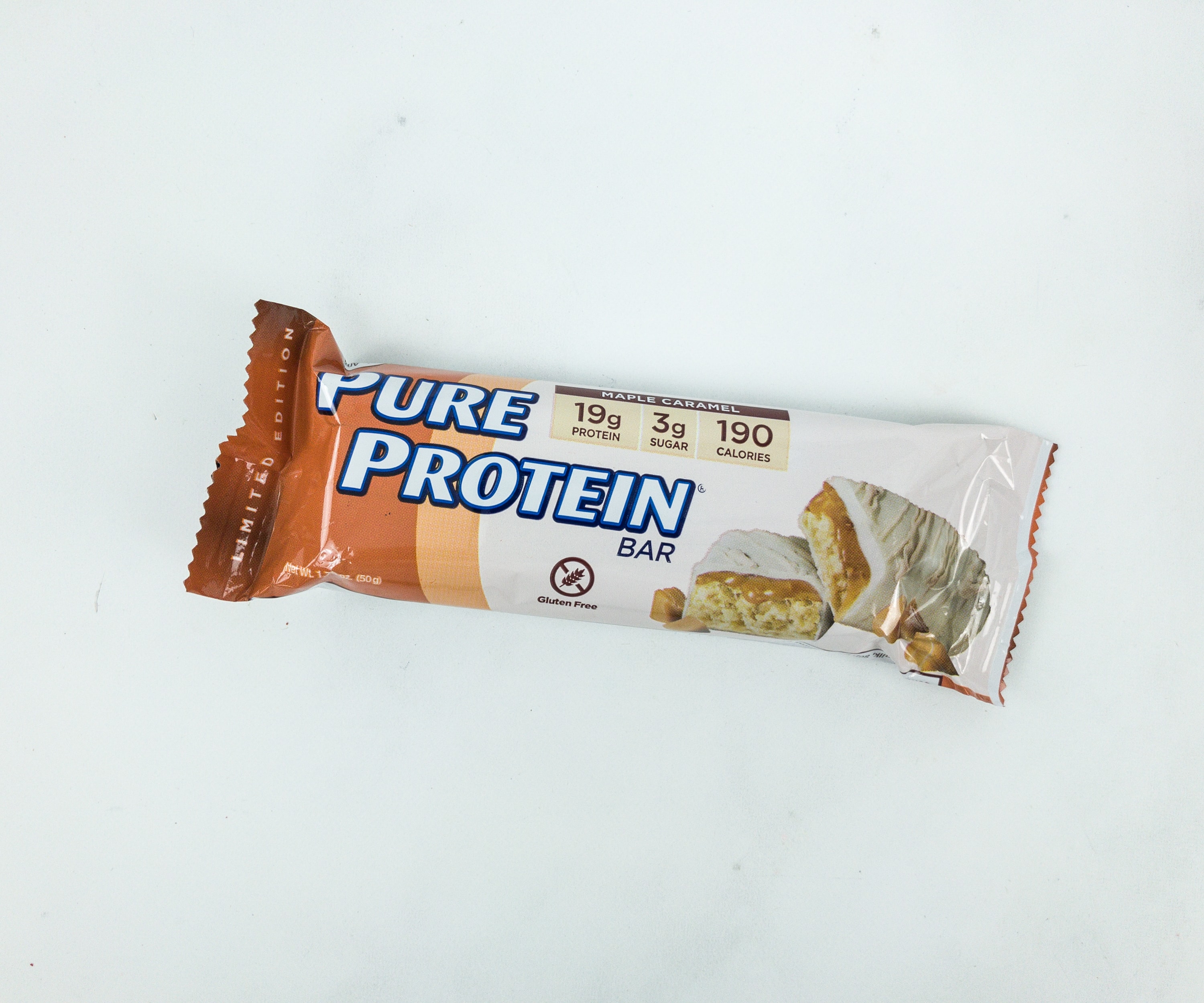 Pure Maple Caramel Protein Bar ($1.10) It's a protein-rich caramel and maple flavored bar made with premium quality ingredients. Packed with essential vitamins and minerals, it helps you fuel-up your day. This snack bar is ideal for a grab-and-go breakfast. It's tasty and kept me full and energized as well!
Janis & Melanie Chocolate Chunk ($1.16) Who doesn't love chocolate chip cookies? This one didn't disappoint it's so soft and not too sweet. It's made with butter and whole egg mixed with bits of rich chocolate chunks. Definitely a yummy snack, especially when paired with milk or coffee!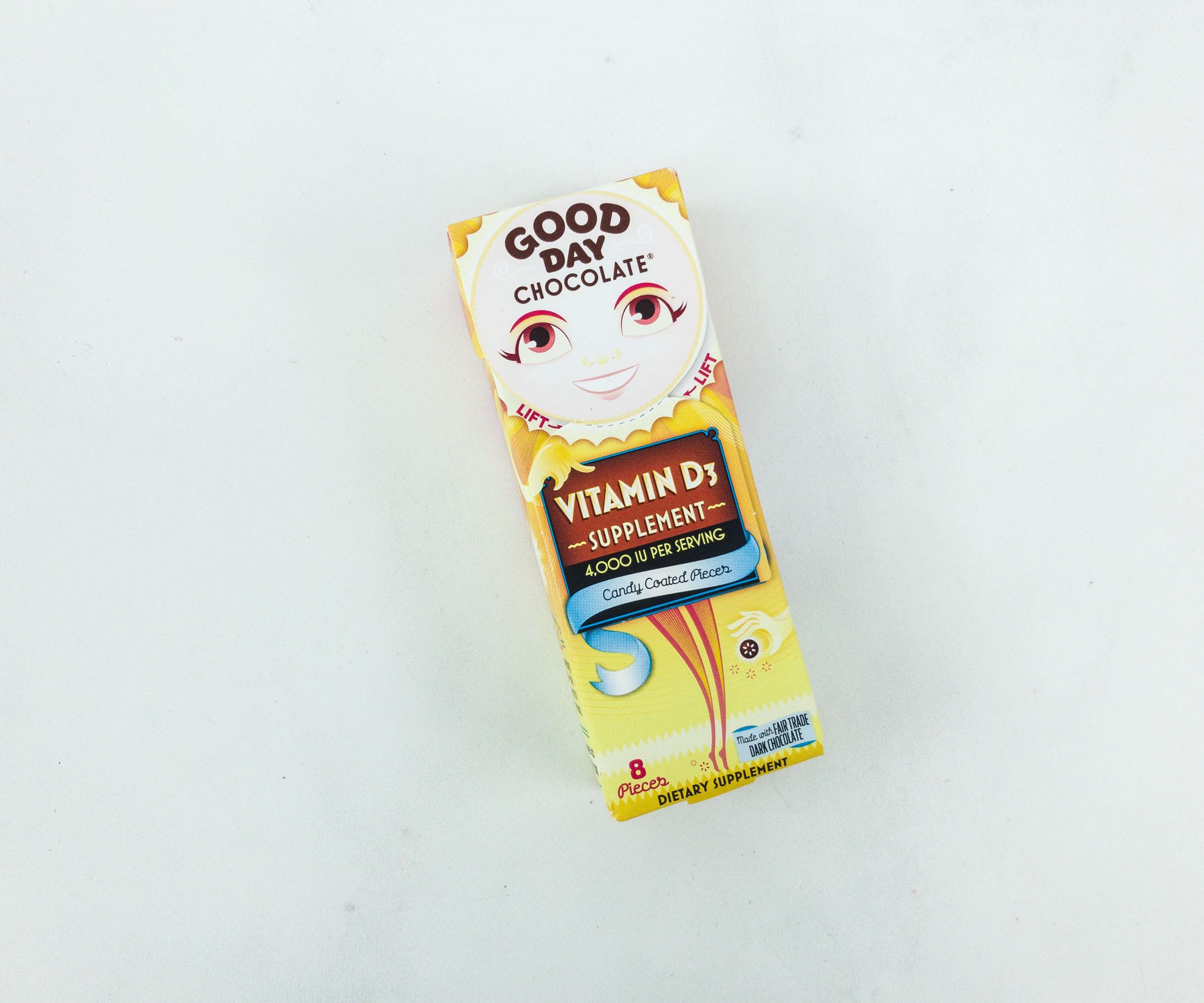 Good Day Chocolate ($3) It's not your ordinary chocolate candy! This one is a chocolate supplement, formulated with vitamins and minerals to give you the boost you need to face the day.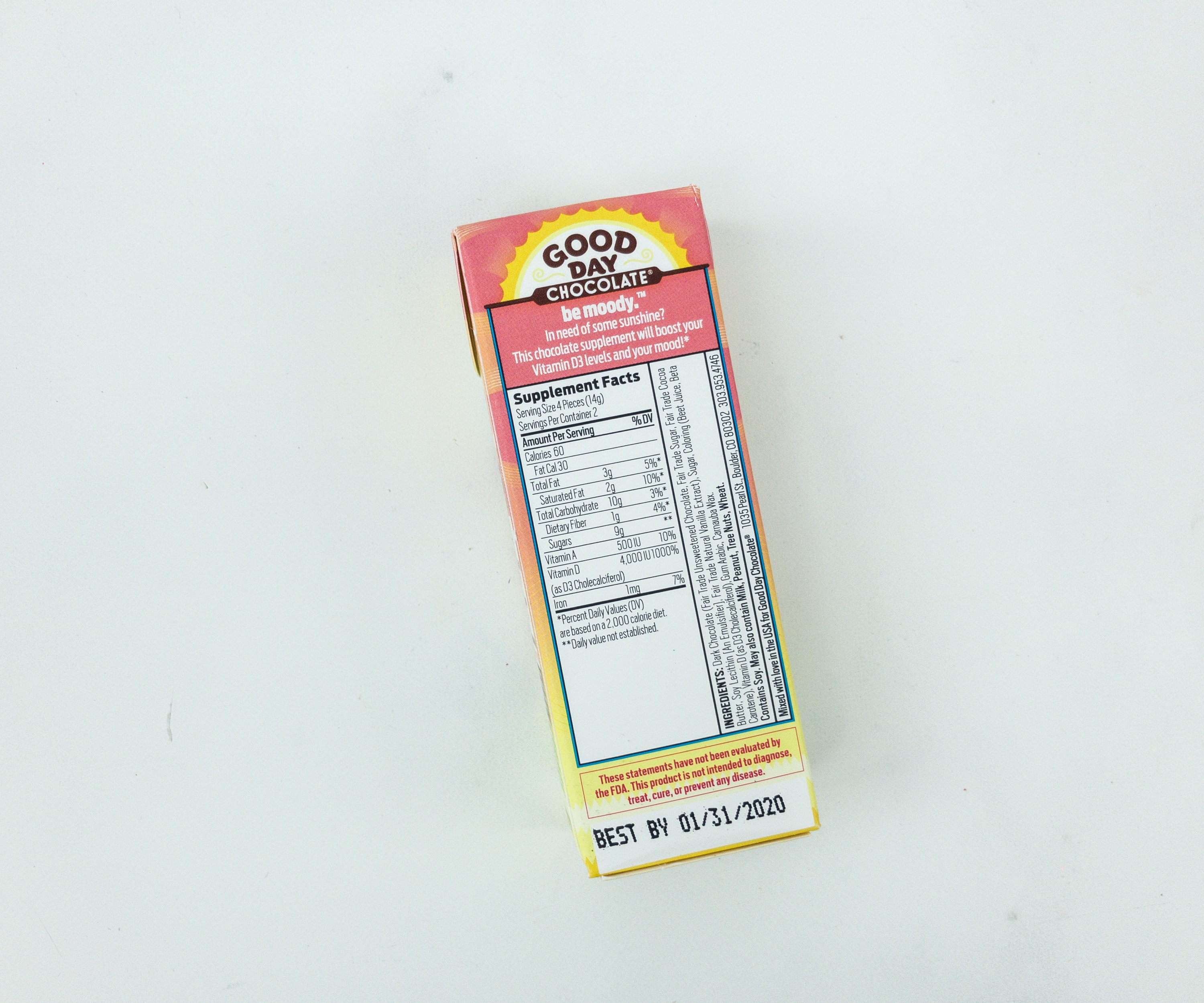 This treat is made with fair-trade dark chocolate. It's also vegan friendly.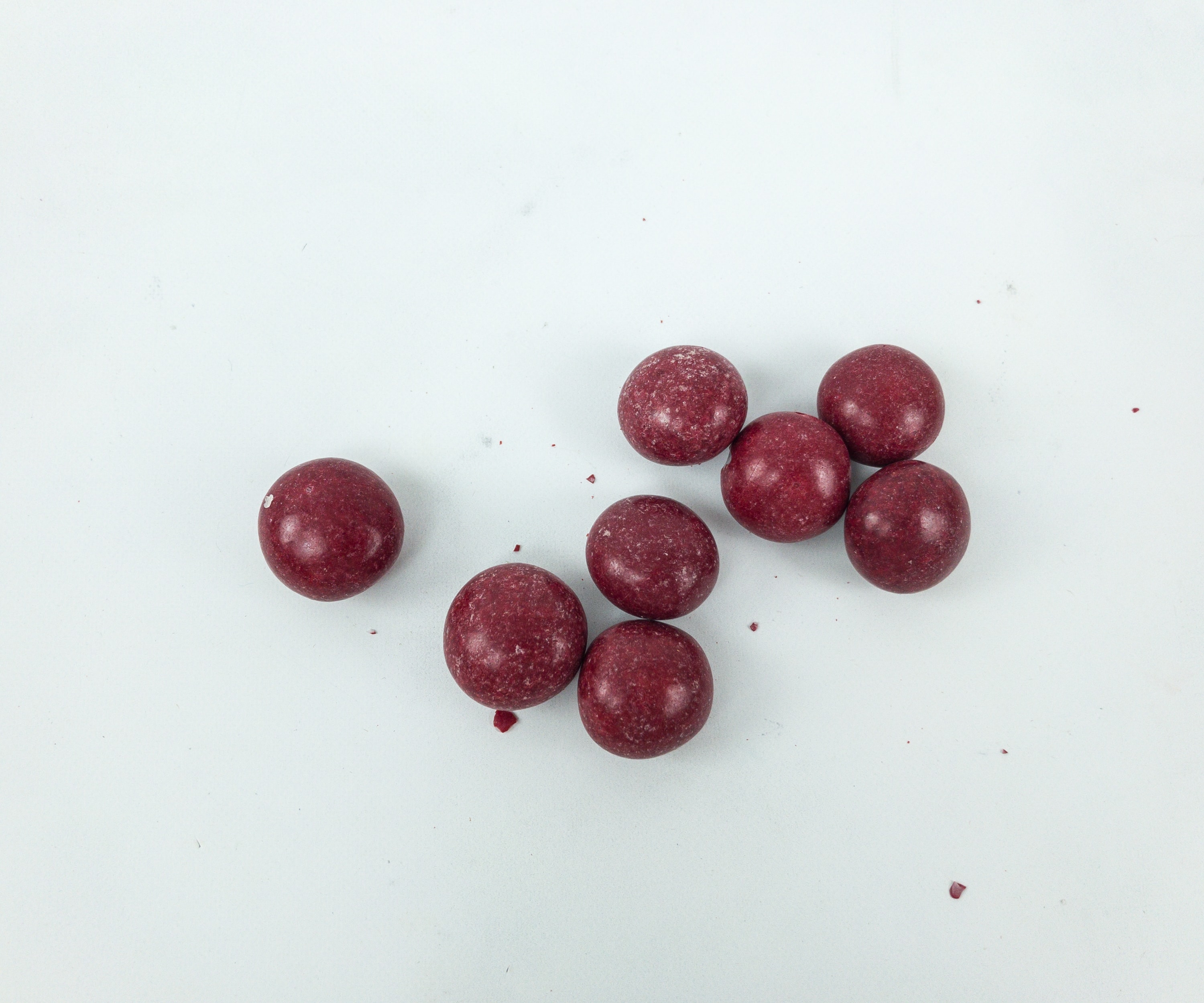 The bite-sized chocolate candies have a melt-resistant shell. Each candy contains 20mg of caffeine, and every box is said to be equivalent to 2 cups of coffee.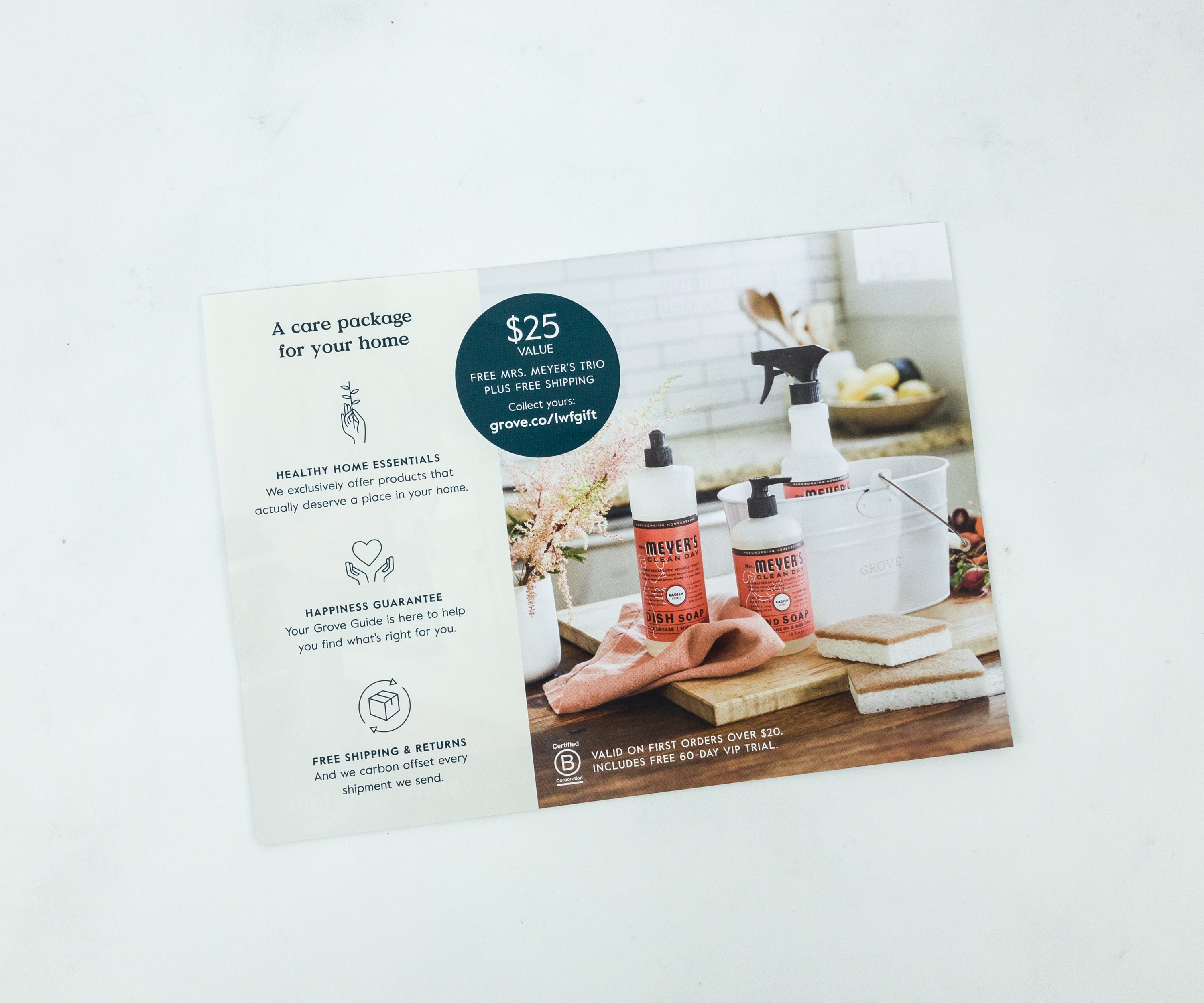 Aside from the healthy and delicious snacks, the box also includes a discount card from Grove Collaborative!
According to the card, you can get a free Mrs. Meyer's Trio + free shipping for your first order amounting to $25!
I always find it exciting to try delicious and healthy snacks from Love with Food. This susbcription is really an amazing way to discover new snacks and an easy way to switch to healthy snacking. This month's box features a variety of creamy, chewy, and crunchy treats, so I'm really satisfied. I'm certainly looking forward to more snacks in the next box!
What's your favorite snack this month from Love with Food Tasting Box?
Visit Love with Food Tasting Box to subscribe or find out more!