Little Feminist Book Club lets you diversify your kid's bookshelf with 1 to 2 hand-selected books for $19 per month. It is a subscription by age, which you can choose the range from 0-3, 3-7 to 7-9 years of age. You can then choose if you want a monthly ($23/month), or a pre-paid box for 3 months ($63 – $21/month), 6 months ($120 – $20/month) or 12 months ($228 – $19/month). Each box includes discussion questions, parent letter, and DIY ideas.
This is a box that teaches children how to be brave and empathic. It instills to their minds the principle of feminism and that all genders are equal.
This is a review of the book subscription for kids 3-7 years old!
DEAL: Get $5 off anything on LittleFeminist.com! Use coupon code HELLO.
Everything in my box! The book is wrapped neatly in a cardboard box along with a few leaflets.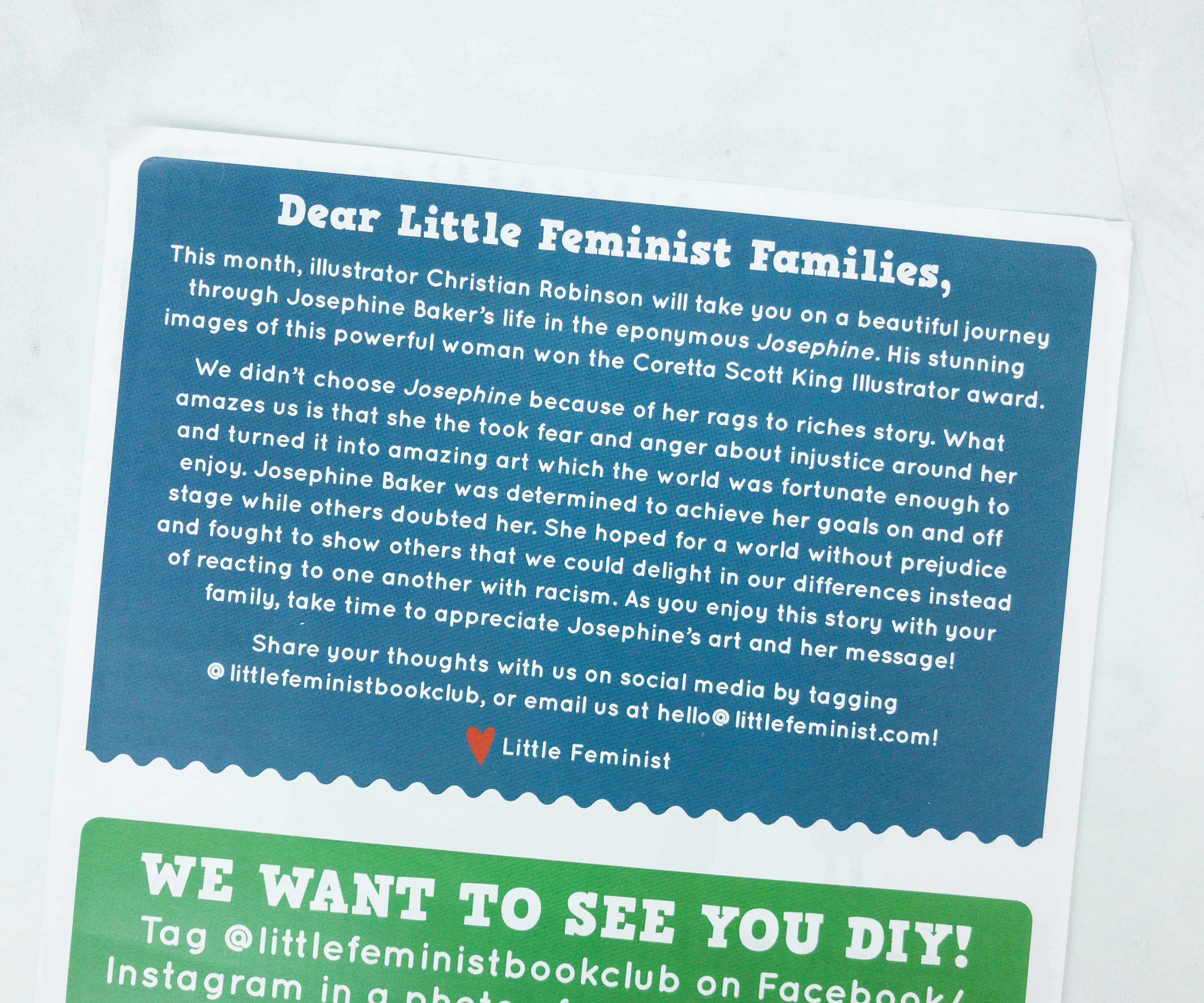 There's an insert that talks about the author and a background on the protagonist of this month's featured book!
The Little Feminist Box won't be complete without a featured D.I.Y. Activity and this time, it's a fun dancing game with a twist. It's called Yesterday's Dance!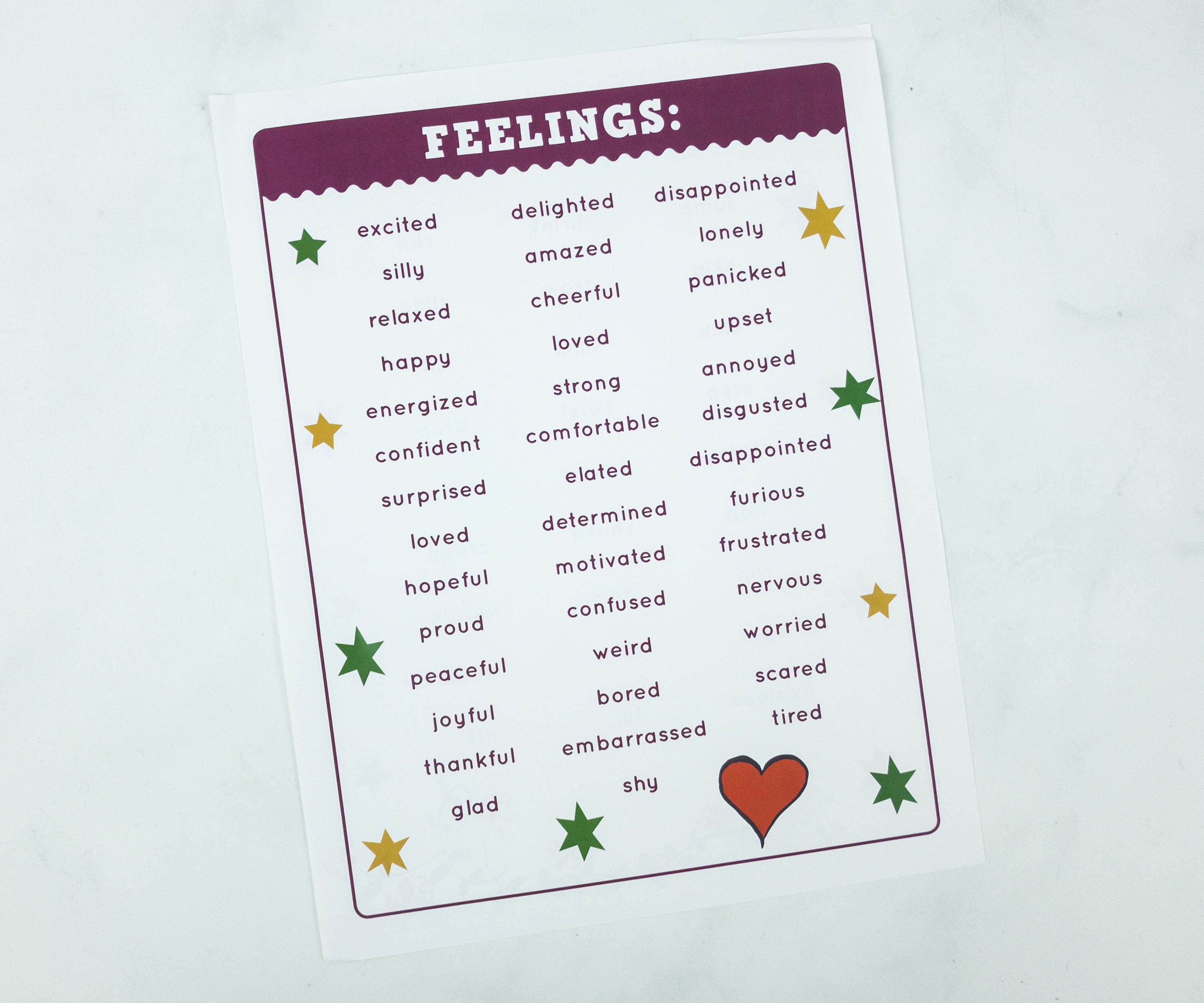 There's also a list of adjectives about Feelings that will help kids learn how to express themselves not just during the game, but in everyday situation.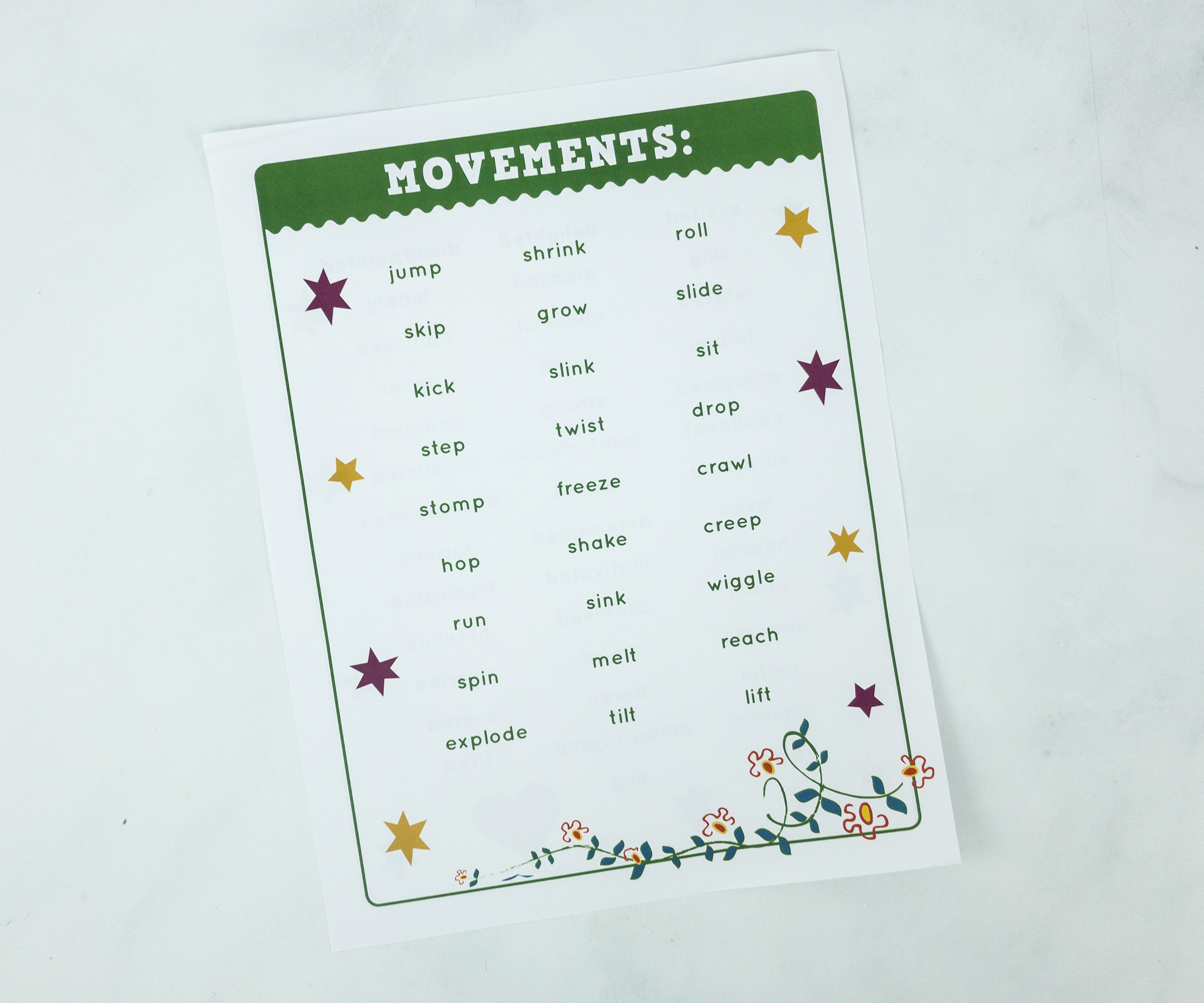 There's a list about Verbs too! My kids now have more to add in their word bank!
Among with the other things that I look forward to in every box is this catalog of discussion questions that we can use to keep track of my child's progress in reading comprehension.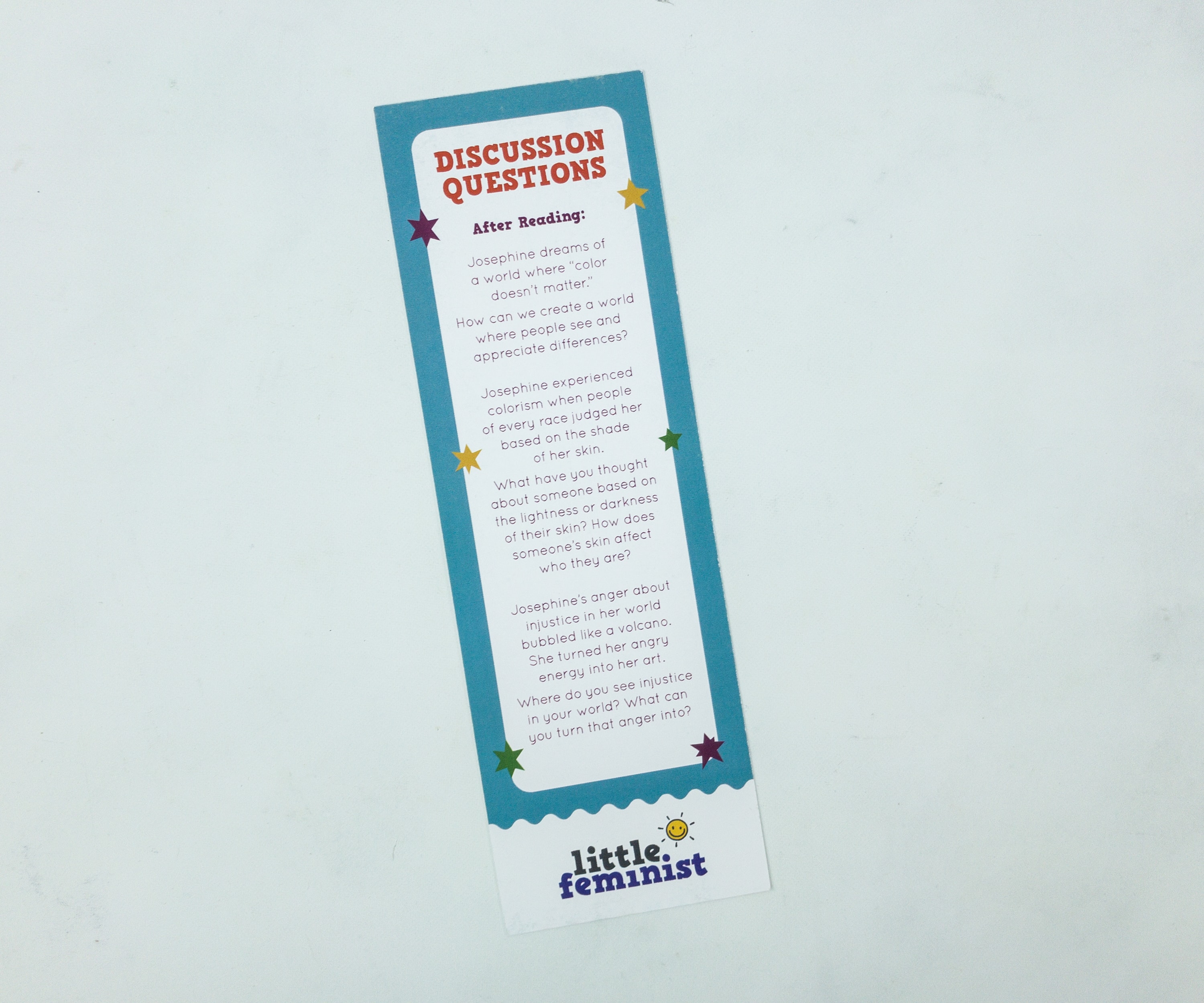 Once we're done reading the book from cover to cover, it's important to go through some important details of the story not just to check if my child understood everything, but also to let her convey her thoughts and see if I can guide her in any way.
Josephine by Patricia Hruby Powell ($14.09) This book has so many awards that it's hard to count them all up!
In exuberant verse and stirring pictures, Patricia Hruby Powell and Christian Robinson create an extraordinary portrait for young people of the passionate performer and civil rights advocate Josephine Baker, the woman who worked her way from the slums of St. Louis to the grandest stages in the world. Meticulously researched by both author and artist, Josephine's powerful story of struggle and triumph is an inspiration and a spectacle, just like the legend herself.
The back cover of the book speaks so much about the story. With all the high praises and powerful illustration, we just found ourselves diving into it.
The synopsis inserted on the front end cover really made us more curious about Josephine Baker!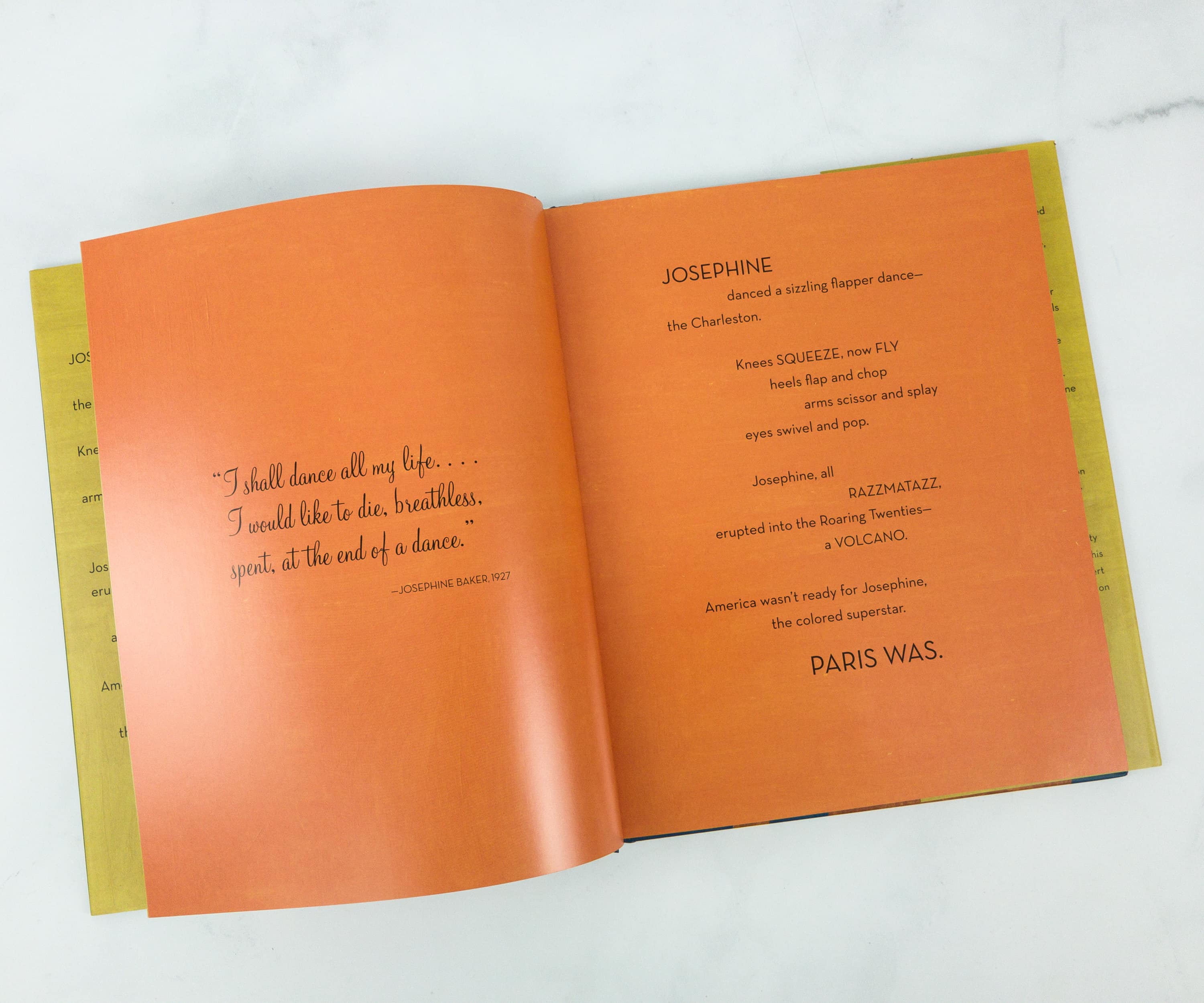 Josephine Baker, the epitome and heroine of strong, vibrant and spirited women. There's even a quote from her on the flyleaf! The text is so poetic and demands to be read aloud.
It's not just a charming biography. It also gave us a good look on Black history. The images and the lines are so moving. My kid got a bit inquisitive about it, which was to me, a good sign.-it meant that she's taking everything in.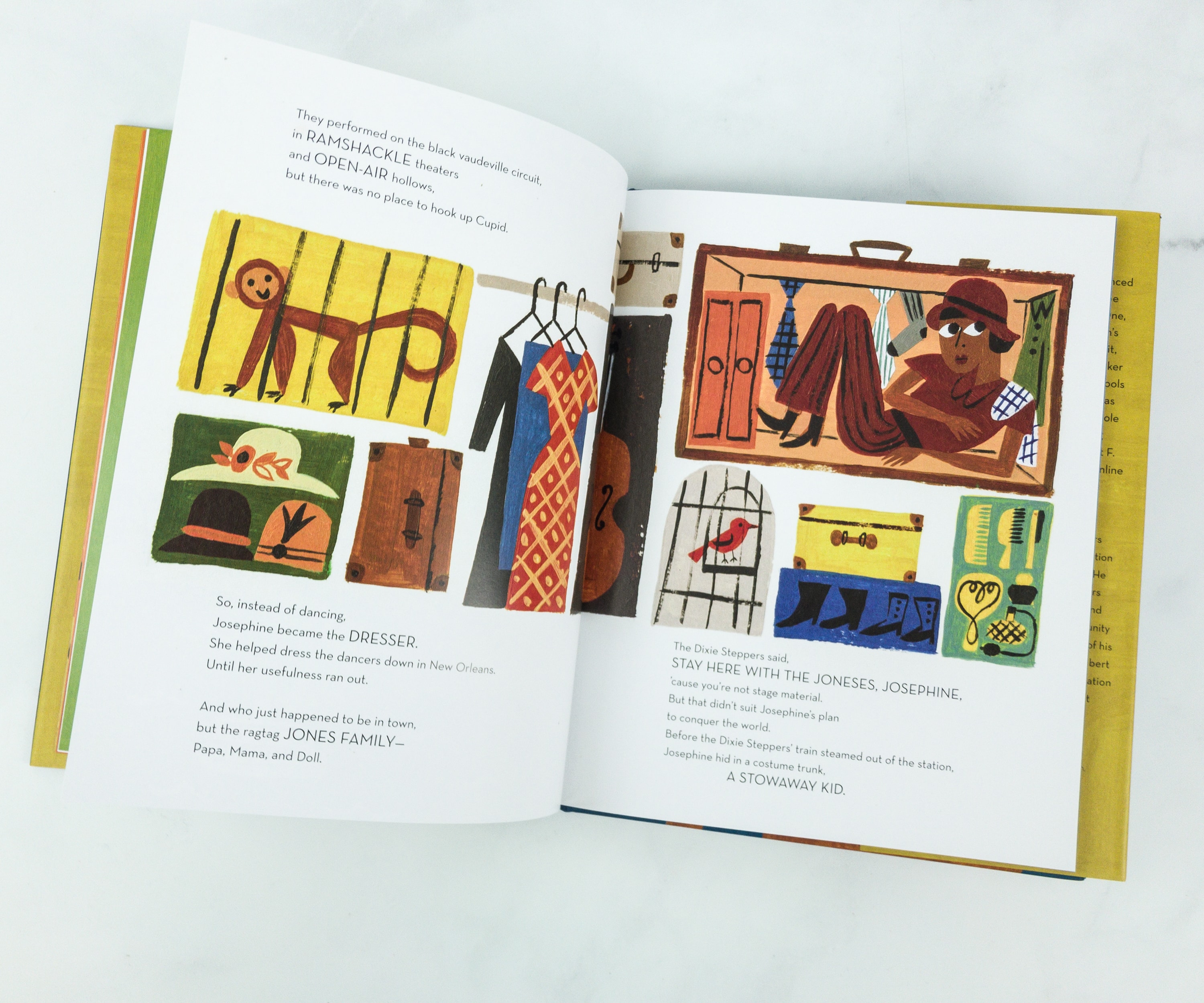 On these pages, I think that they did a good job in highlighting Josephine's colorful events in life as a performer and dresser and eventually, a stowaway kid! She's one fearless woman!
The climax of the story focused on her transition to becoming a civil rights activist and how she established a remarkable spot in history.
The harmony of texts and illustrations in this book documented Josephine's life accurately. They also gave vivid and lively descriptions of the era in which she lived. This captivating book also introduced my child to the basic principles of poetic structure in storytelling at a young age. Josephine Baker's fight for social equality and civil rights sparked a flame in the hearts of humankind. She taught us that race shouldn't be an issue and that no matter how hard life hits us, we can always get back up and survive. My little feminist was truly inspired. This is the best book surprise I've ever received from a box!
What do you think of the Little Feminist Book Club?