Emma & Chloe is a monthly French designer jewelry subscription box. Every month you'll get a new piece ($50 to $200 value) for $35. You can also shop the website for some beautiful accessories, and your monthly membership comes with 20% off the shop!
DEAL: Use coupon code HELLOSUB to get your first box for $10 or use coupon code WELCOME20 to save 20% off any length subscription to Emma & Chloe!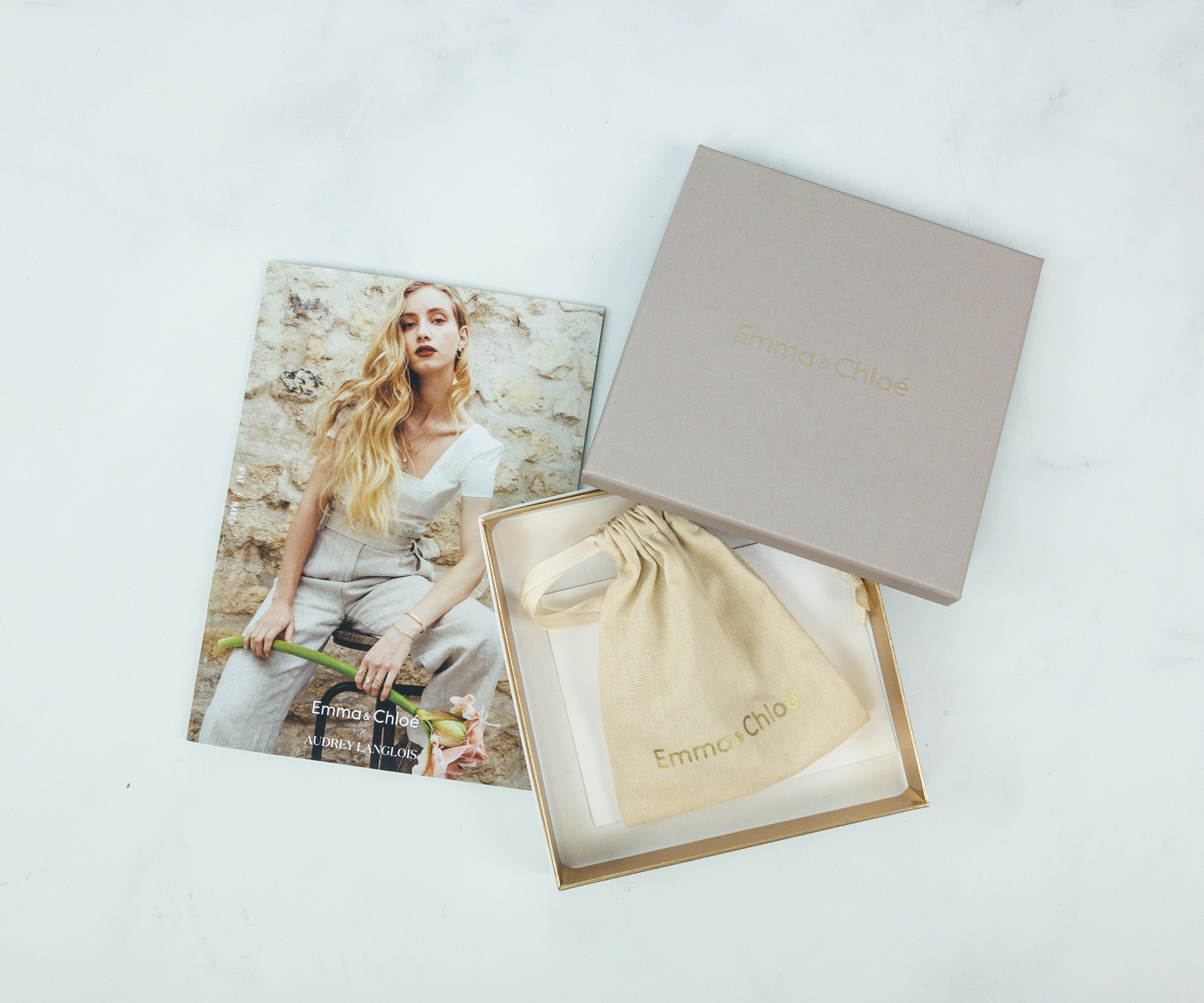 Even the box is so fab!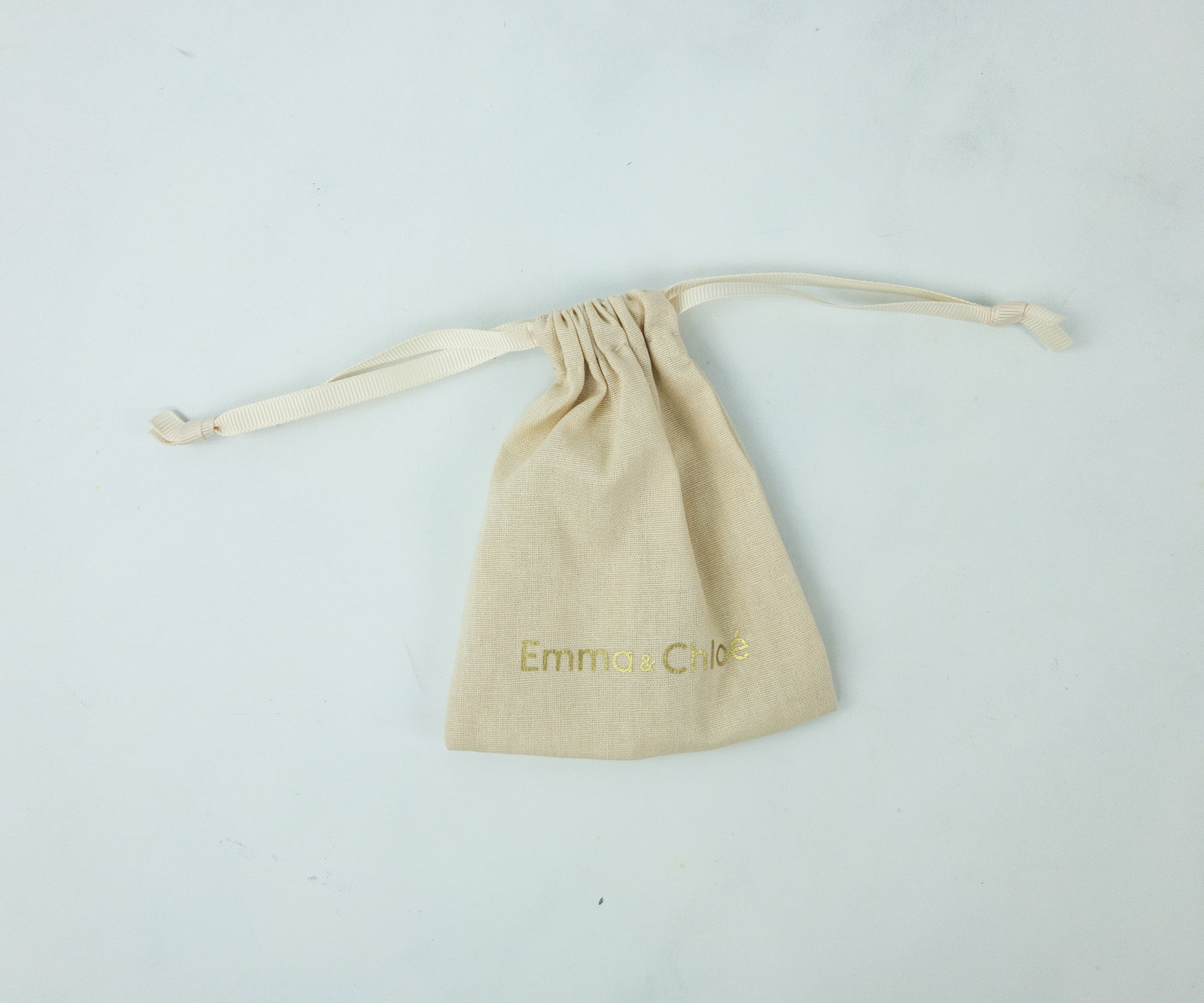 The item was secured in a pretty drawstring pouch.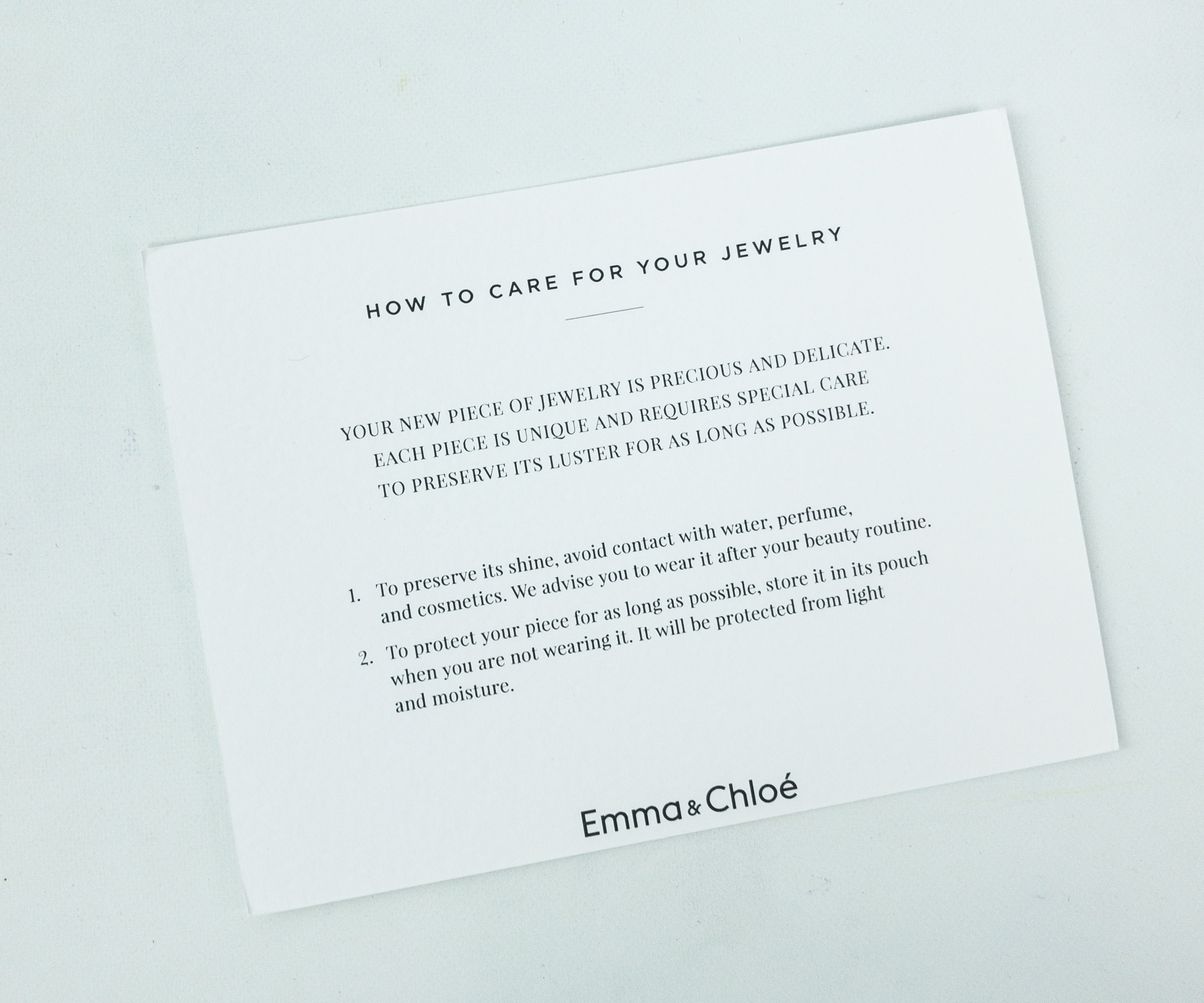 Knowing how to value and preserve your jewelry is essential, that's why they included a card with some special care tips.
This certificate is proof that they value high standards, quality, and craftsmanship in their work. Their product's authenticity is beyond dispute.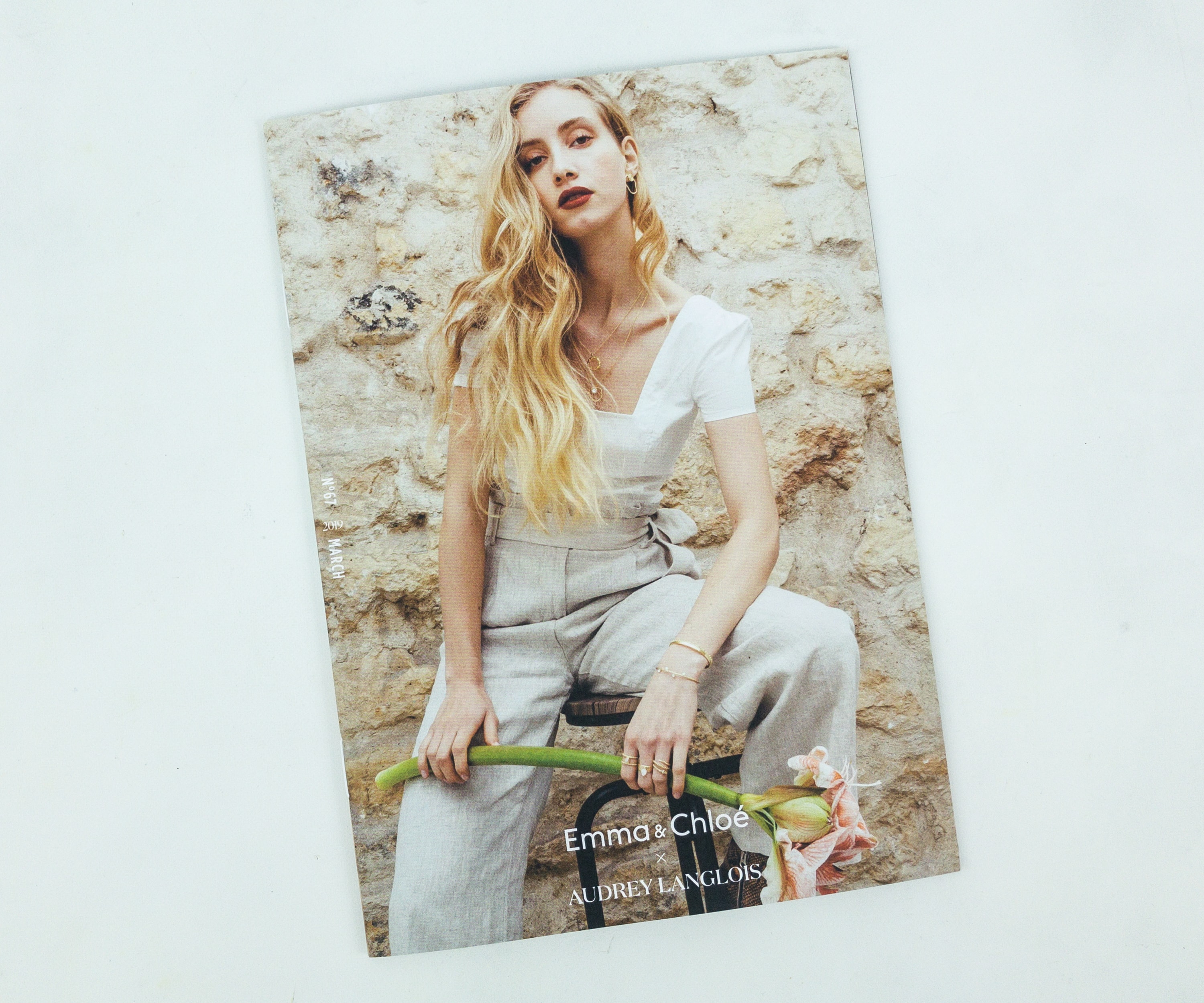 This month's featured jewelry designer is Audrey Langlois! Every month, you'll receive the item in your choice of finish: either plated with gold or deep coated in silver. You can also choose to be surprised!
Spring is coming. Like a ray of sunshine that gently warms up our face, like a buzz that escapes from the first buds, like a smell of freedom in the air.

And always that eternal feeling of having waited too long.

Patience, spring is almost here…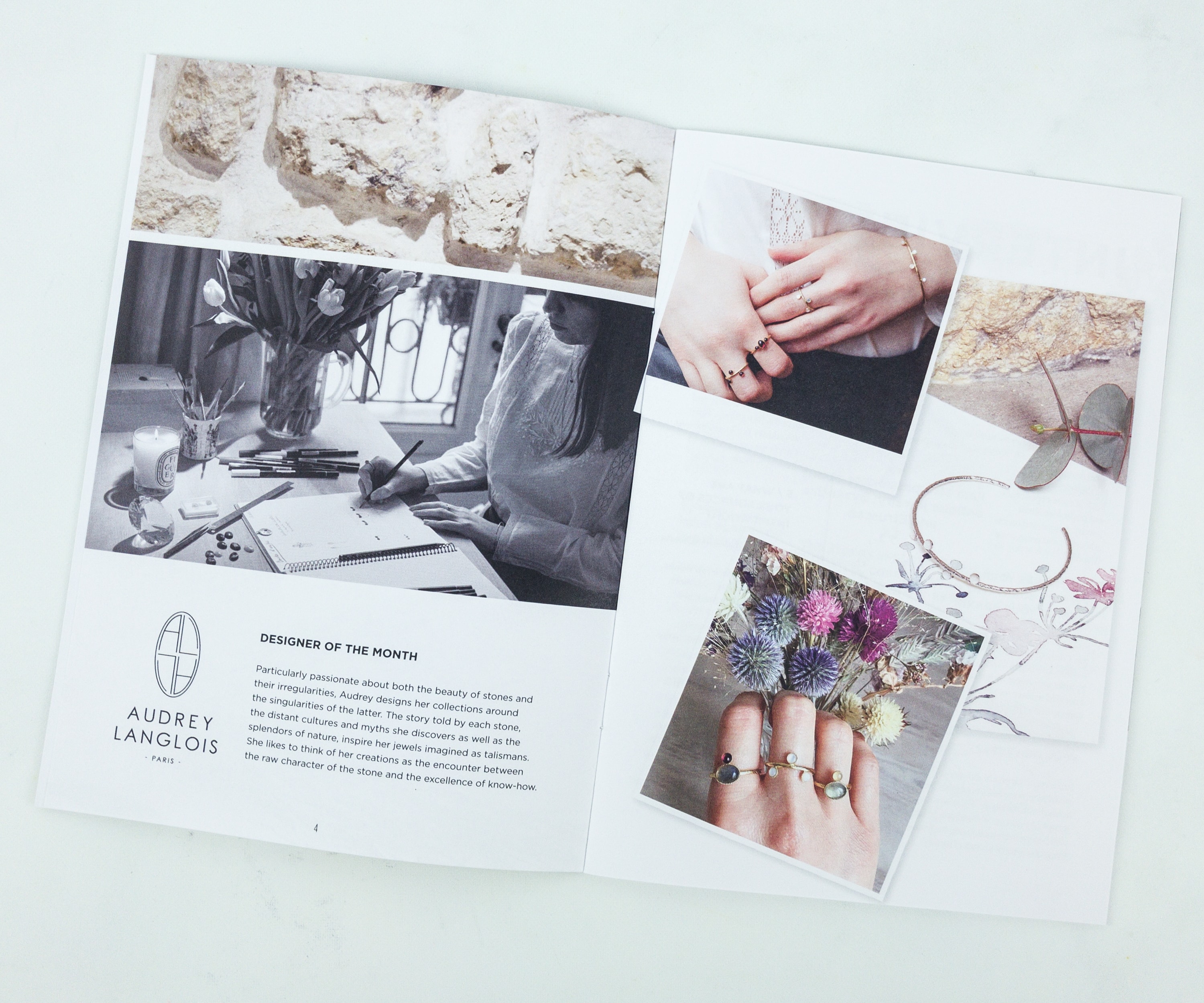 The booklet is filled with photos and accessorizing inspiration.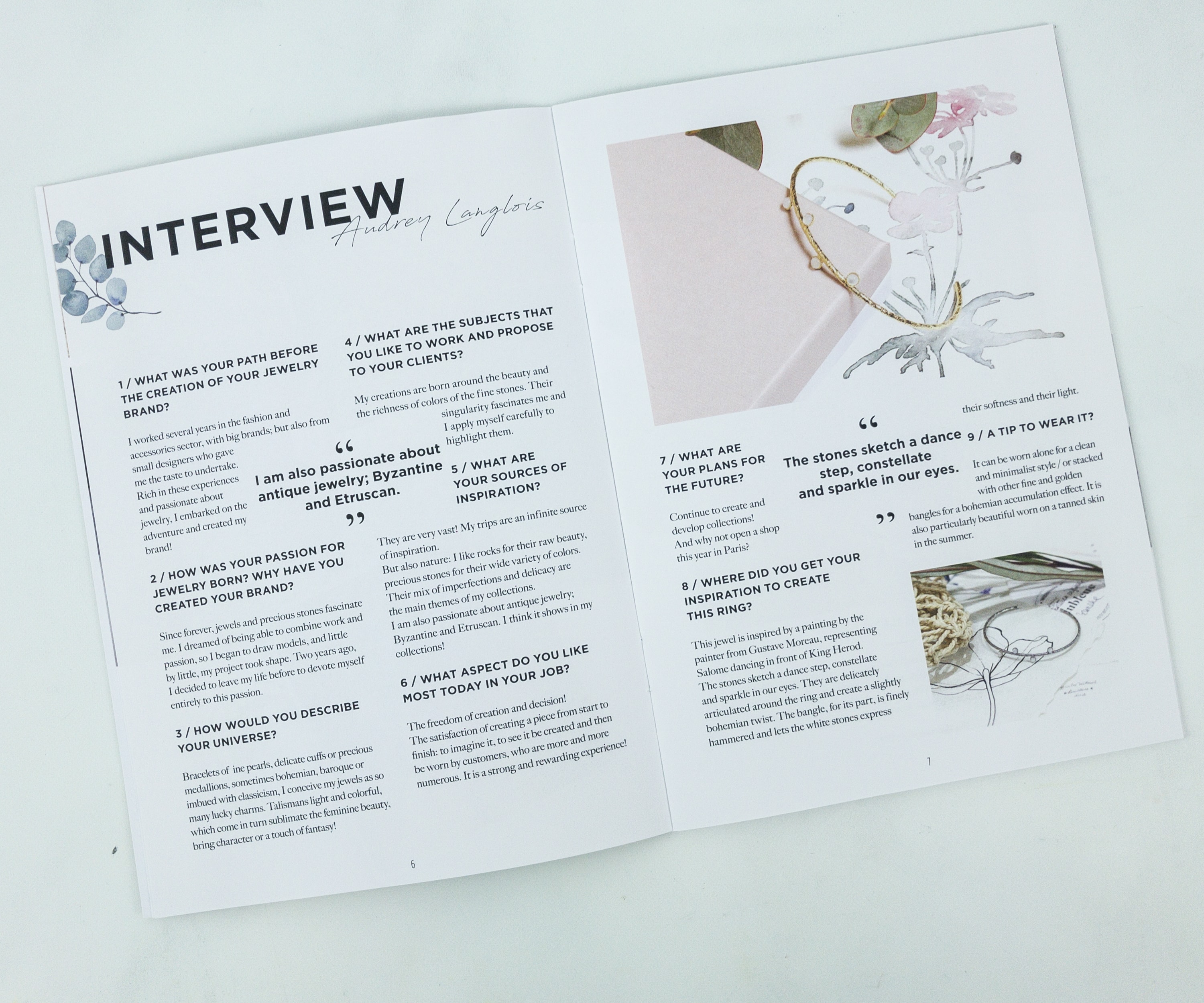 It also features an exclusive interview with Audrey Langlois.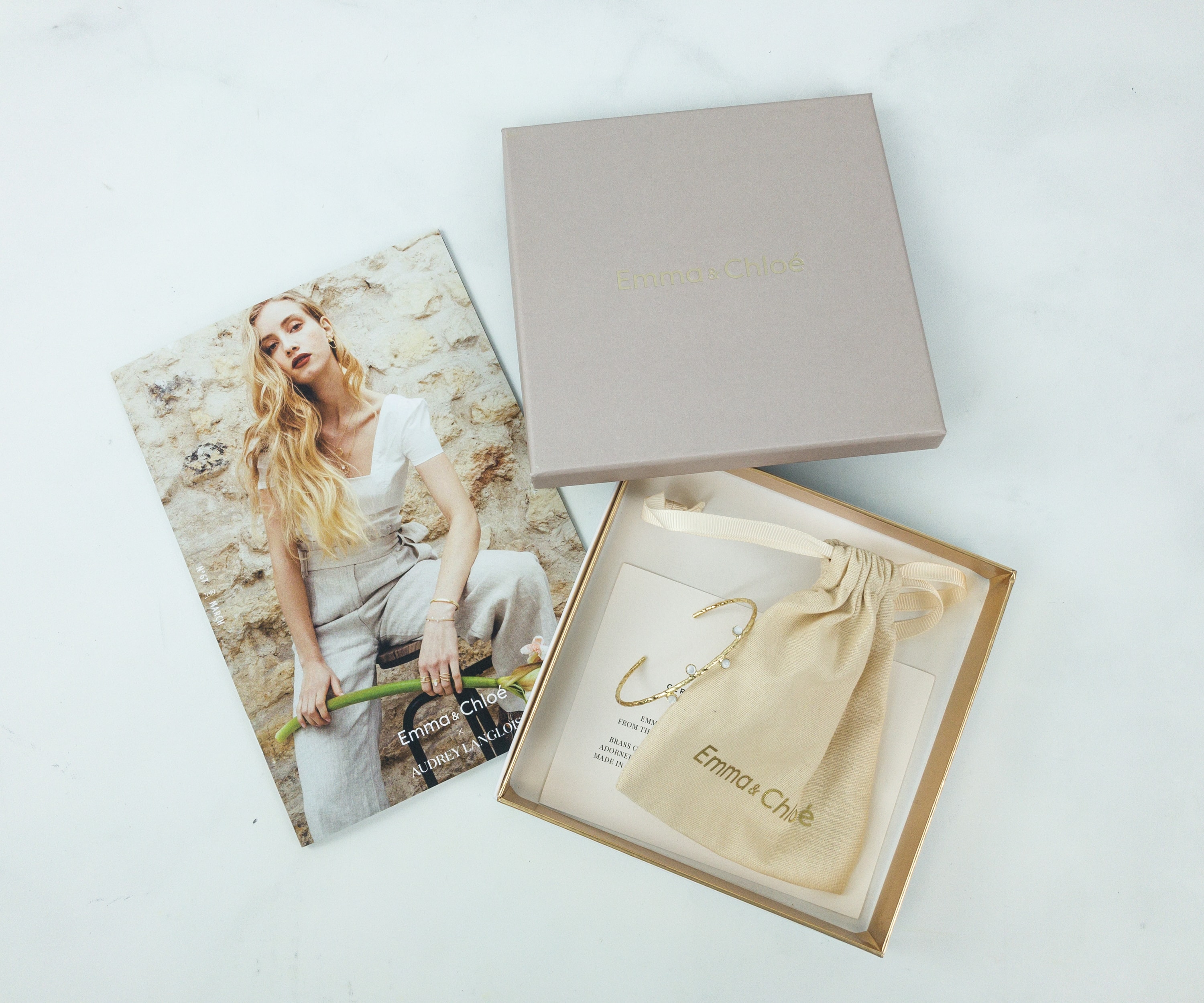 Everything in my box!
Salome Bracelet. This month featured accessory is a gold-plated bangle!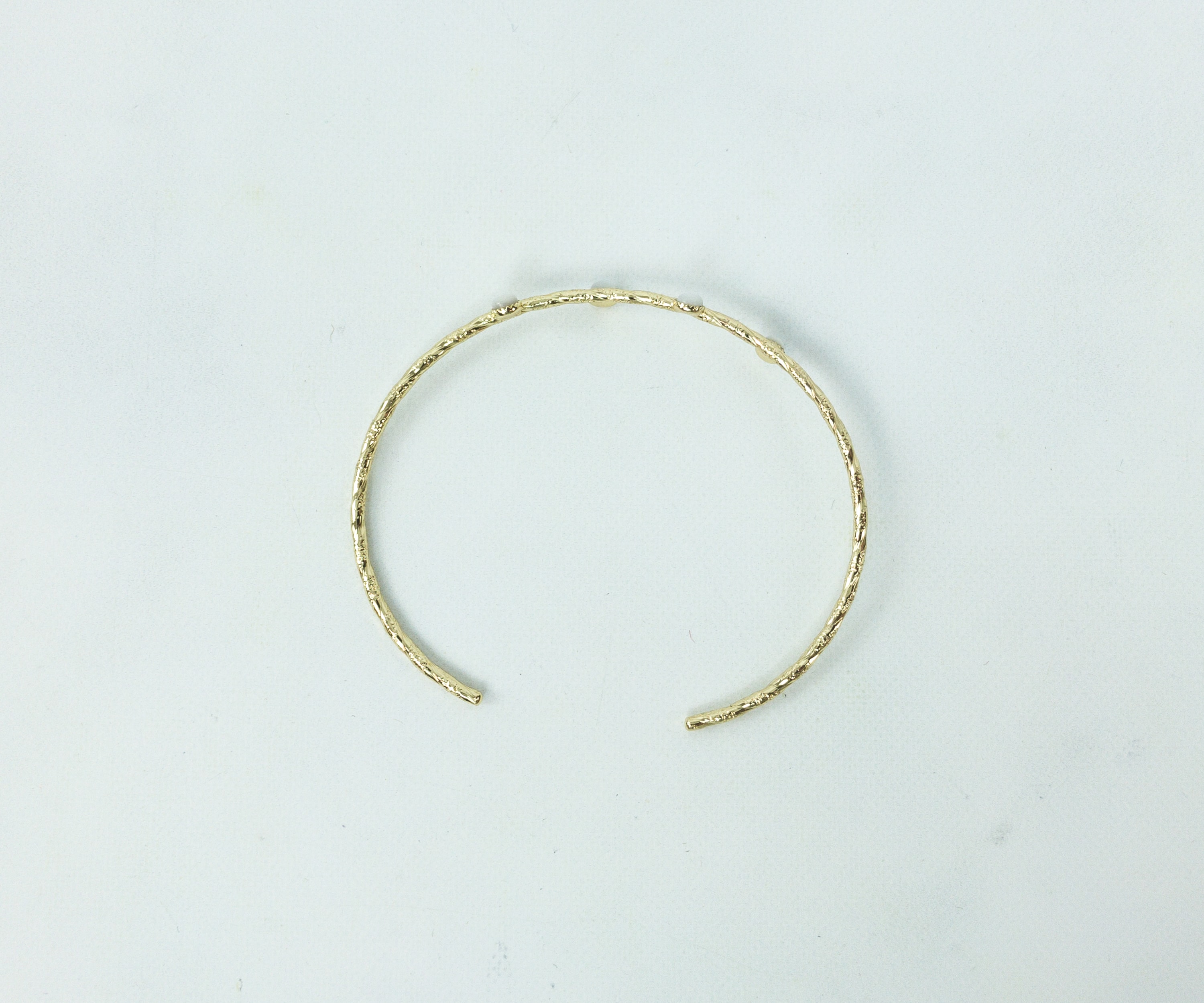 Regardless if you wear it alone or layered with other pieces, its exquisite details are sure to stand out.
The four stones used on the band are called cabochons. These petite stones are mother of pearl.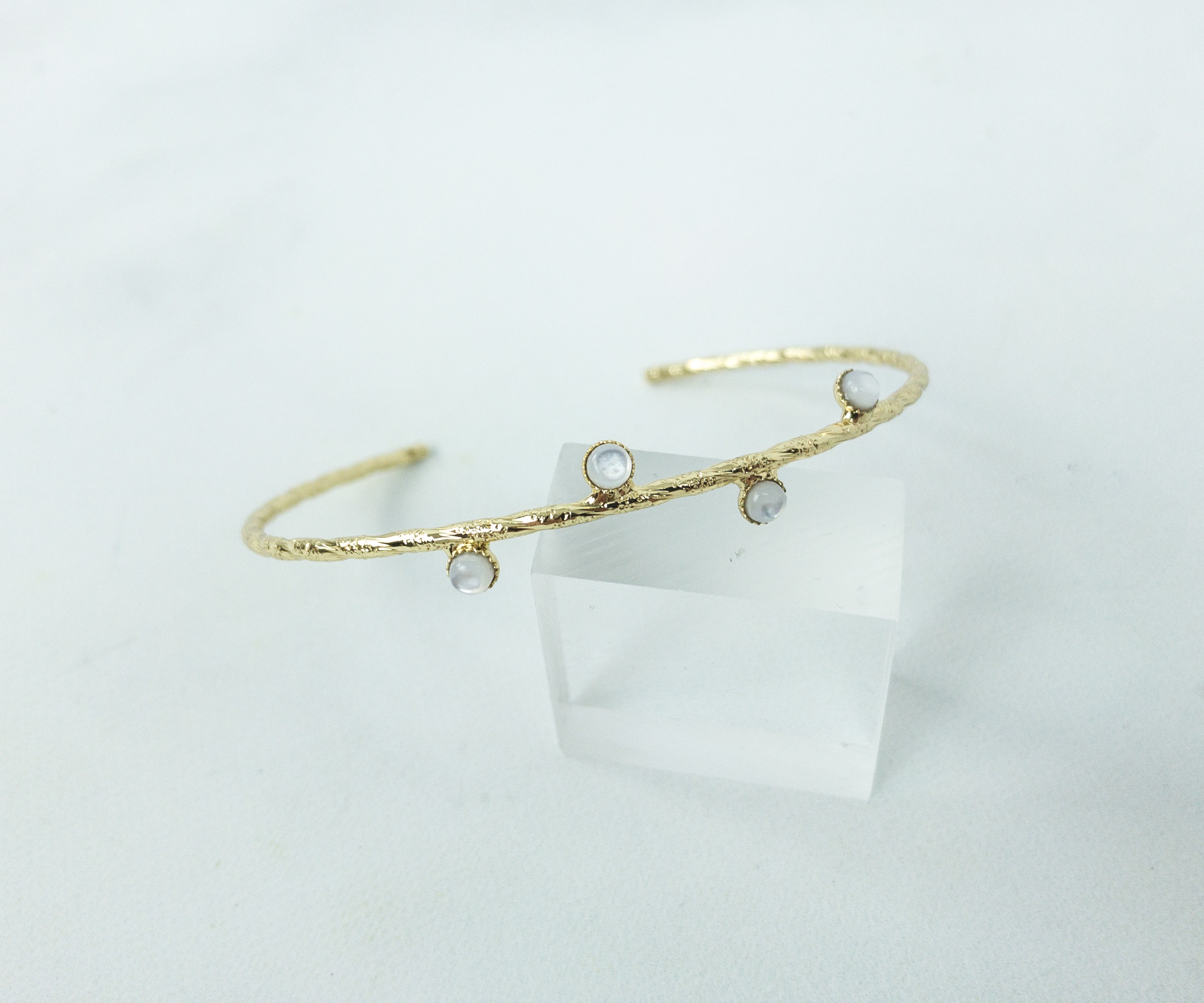 The spaces between the stones and their alternating positions gave them the minimalist look that I like when it comes to jewelry.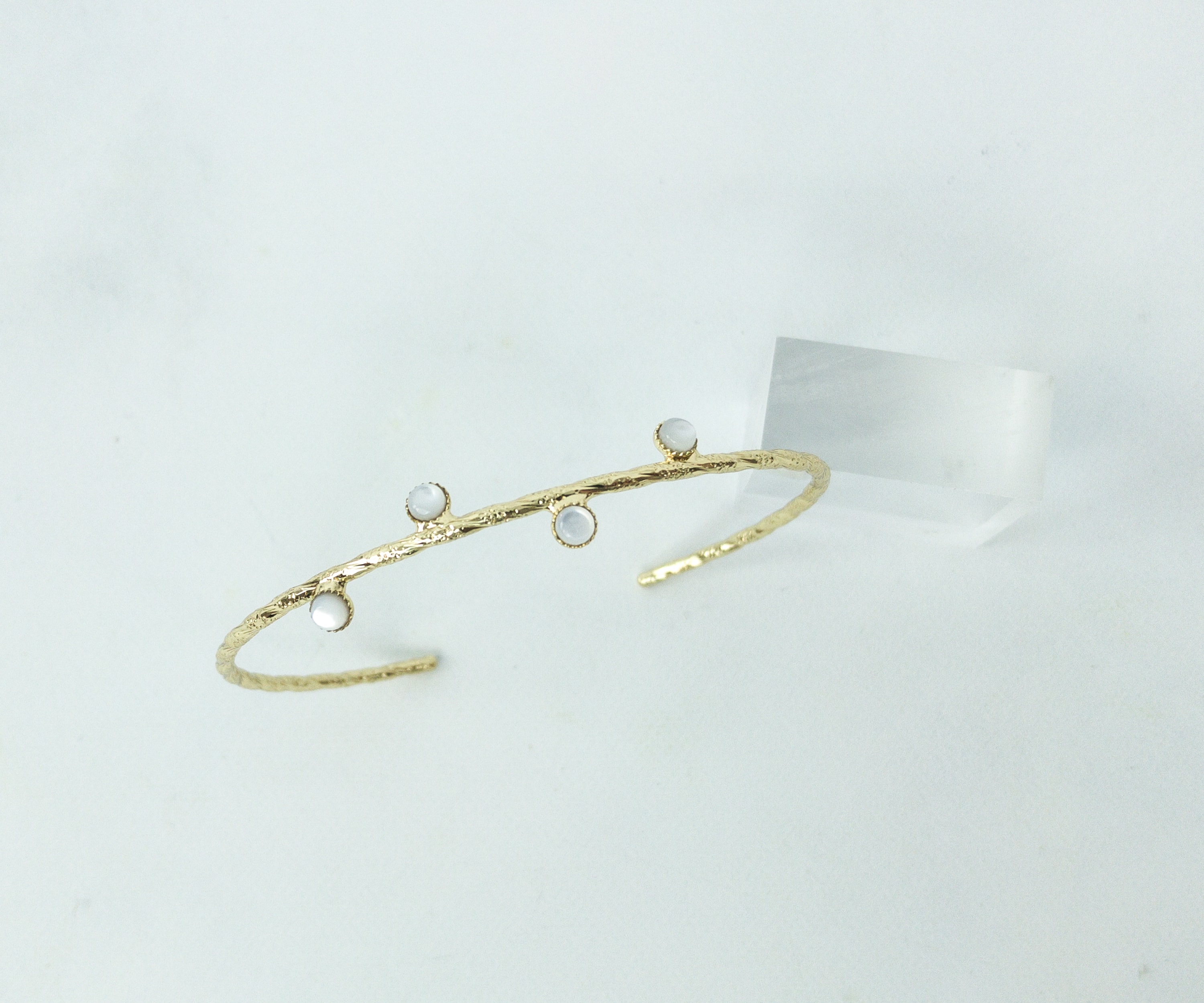 Meanwhile, the etching on the bangle itself gave it a Bohemian twist.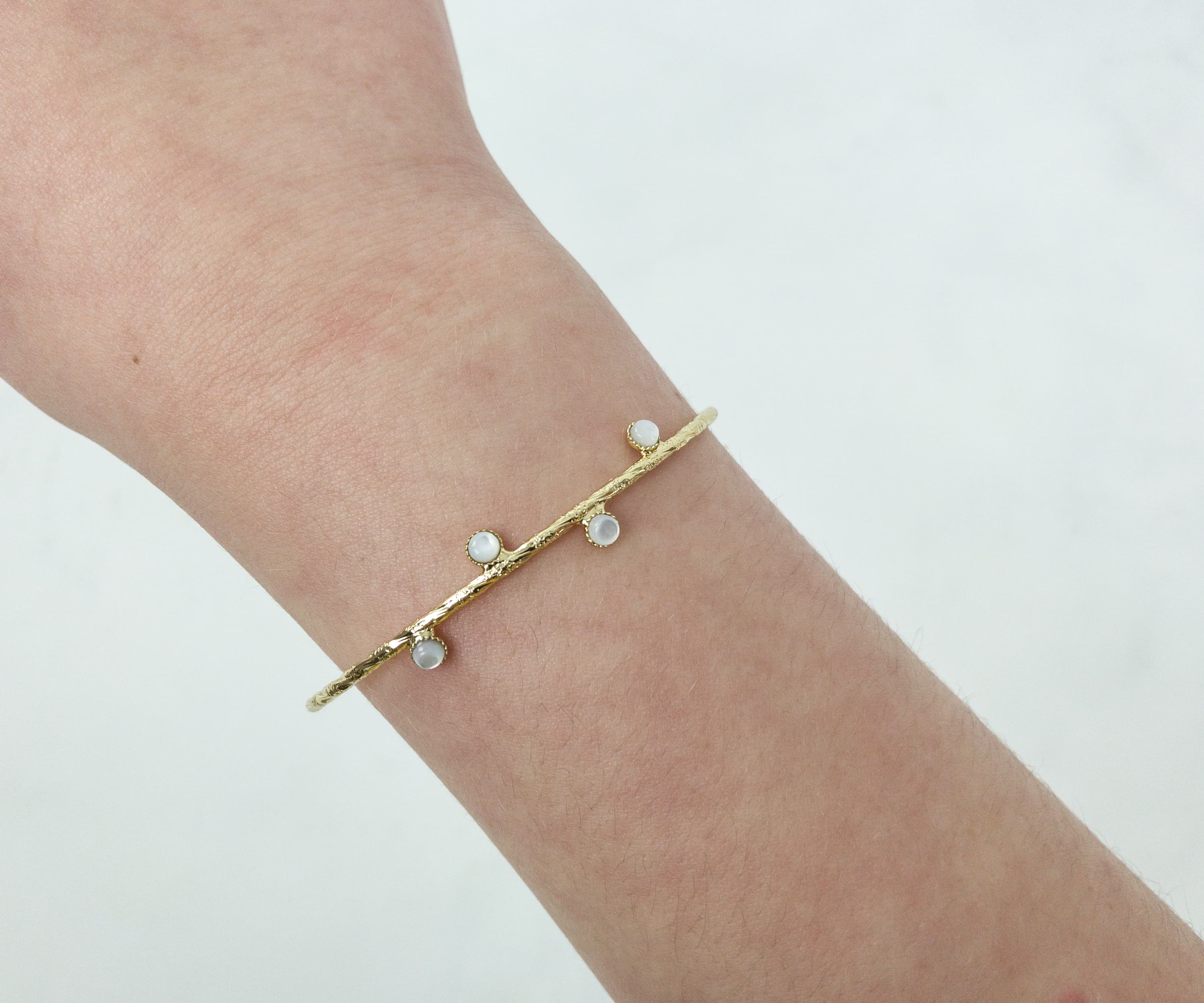 It fits comfortably and it's also quite versatile. This bangle can be paired with any ensemble, from business casual to everyday wear.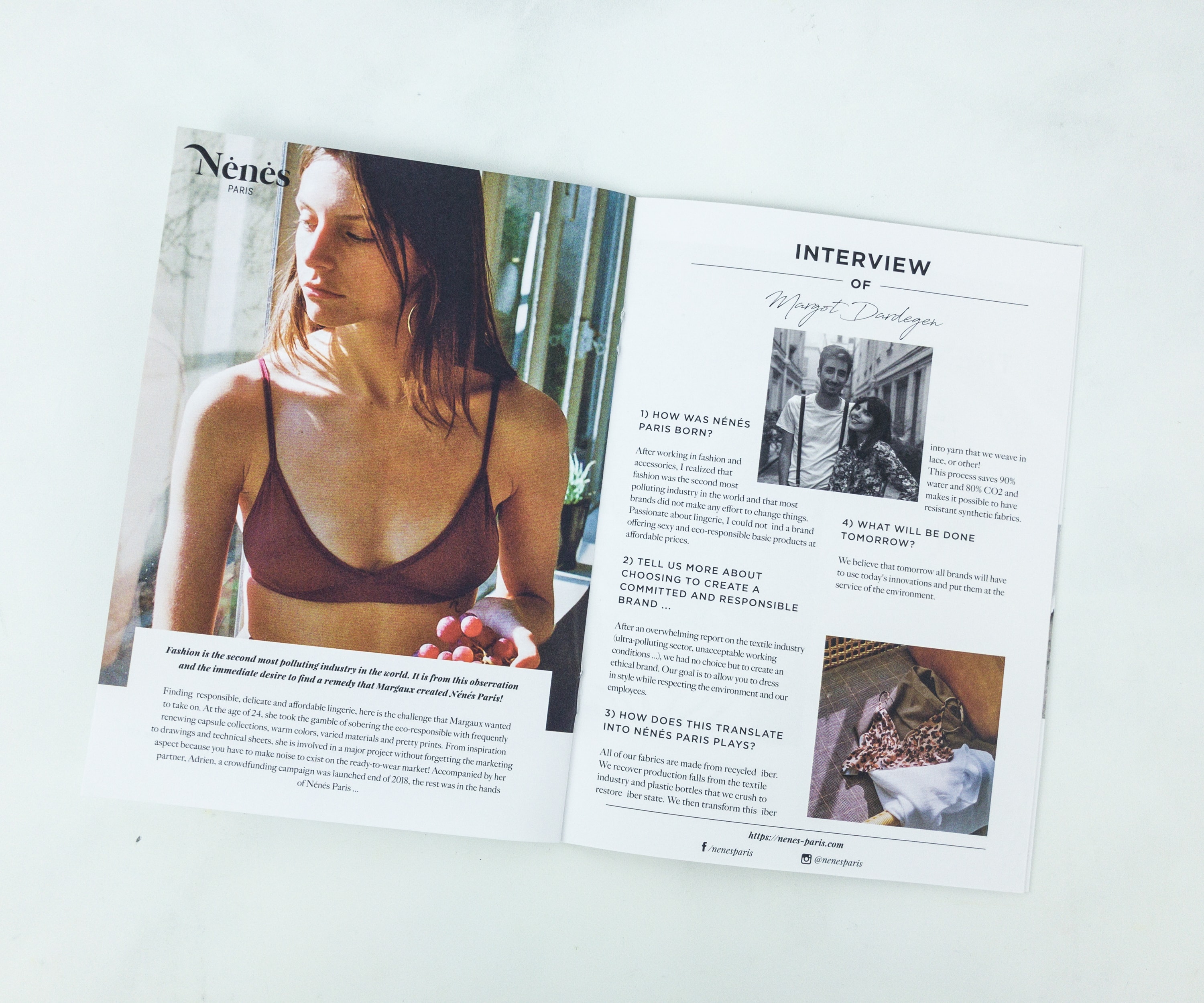 Featured on this page is another exclusive interview with a fashion guru and the creator of Nénés Paris, Margot Dardegen.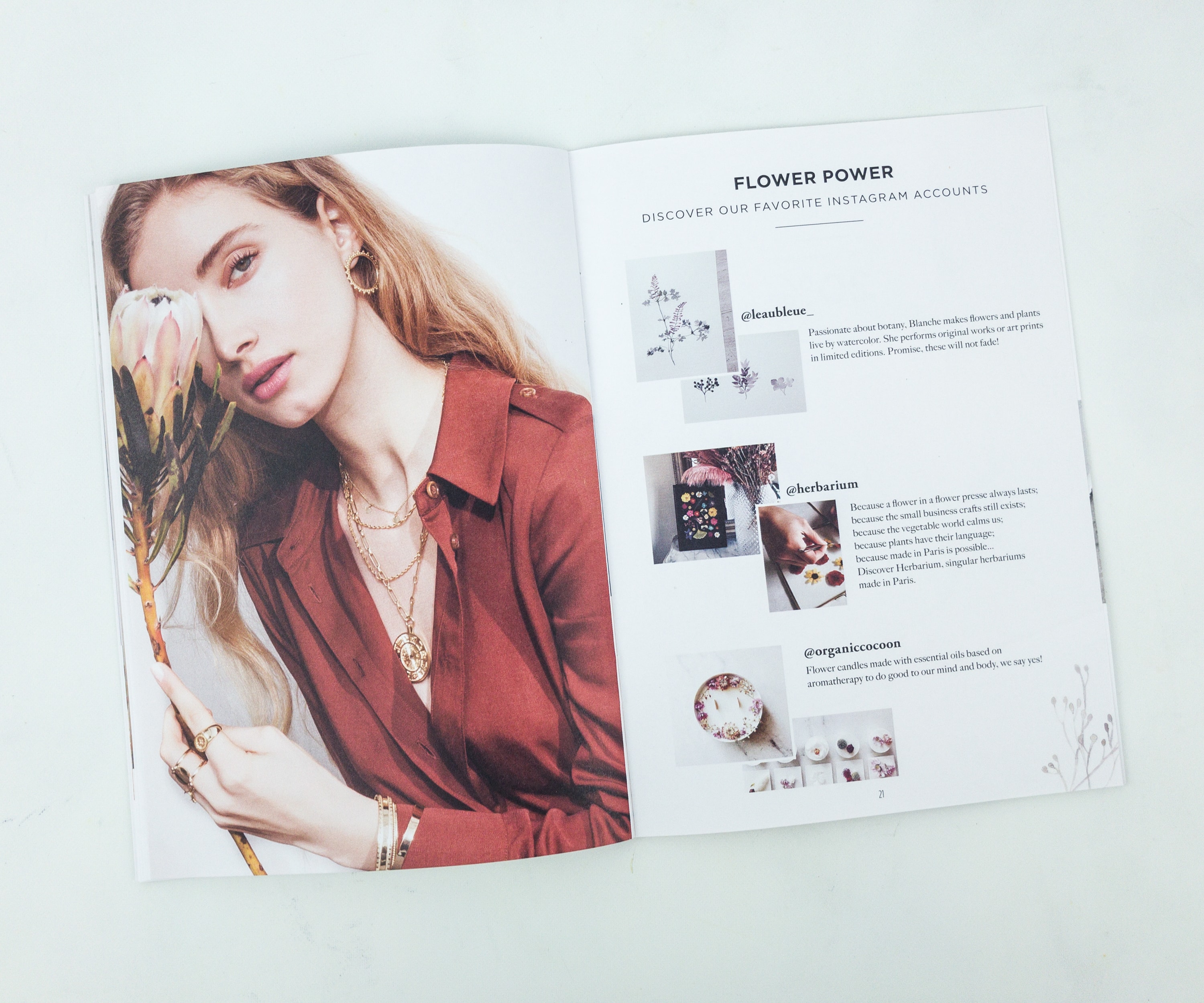 Since spring is coming, they thoughtfully included some of their favorite Instagram accounts of artists that focus on plants, flowers, and the beauty they bring us.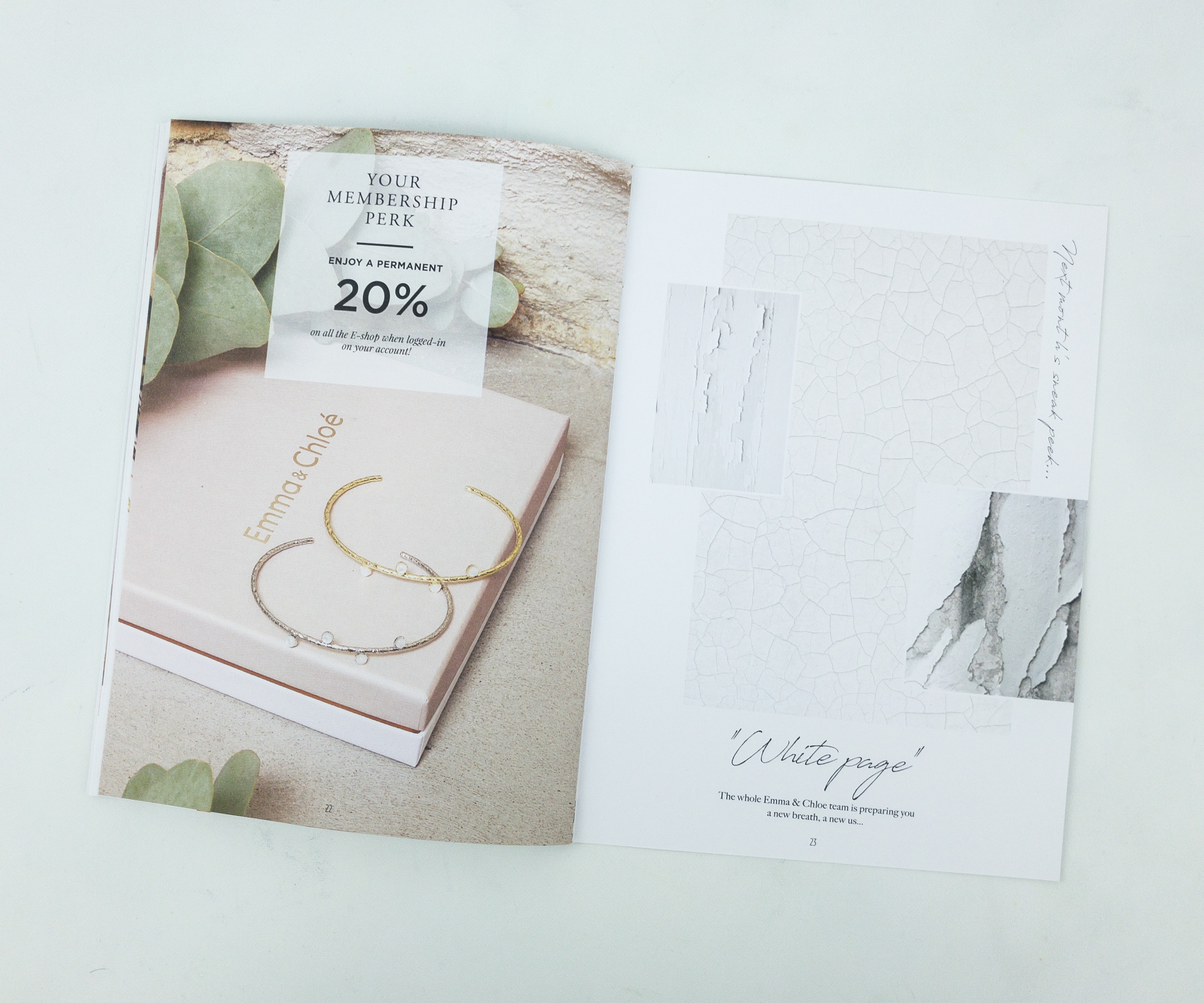 We got a sneak peek of next month's theme… White Page!
The items I find in my box every month are absolutely beautiful, yet different every time. The Salome bracelet is dimensional, fine, and with a creative twist. It matches anything I wear and is so easy to clean. I make it a point to preserve the good quality of each of my jewelry pieces and I just love it when it's made of genuine materials just like this one. I also appreciate that they include a mini-magazine in each box where I can learn about the creator of the month and discover more of their fabulous creations.
What do you think of this month's jewelry?