The LitJoy Crate Magical Edition Year Six Box is coming soon! This box is $75 + shipping.
Pre-sale will start on 4/11 10AM MST and shipping is tentatively scheduled to ship the 3rd week of July.
We also have the spoilers for LitJoy Crate's Magical Edition limited edition Harry Potter box Year Six box.
Every item in this crate celebrates Harry Potter and the Half-Blood Prince! Potions, memories, and special moments between our favorite characters will all be represented, as well as a tribute to the greatest headmaster Hogwarts has ever known. You can expect 12-15 items packed inside this crate!
Here's year FIVE:
Here's Year Four:
Here's Year Three:
Read our review for Year Two here
And the previous box: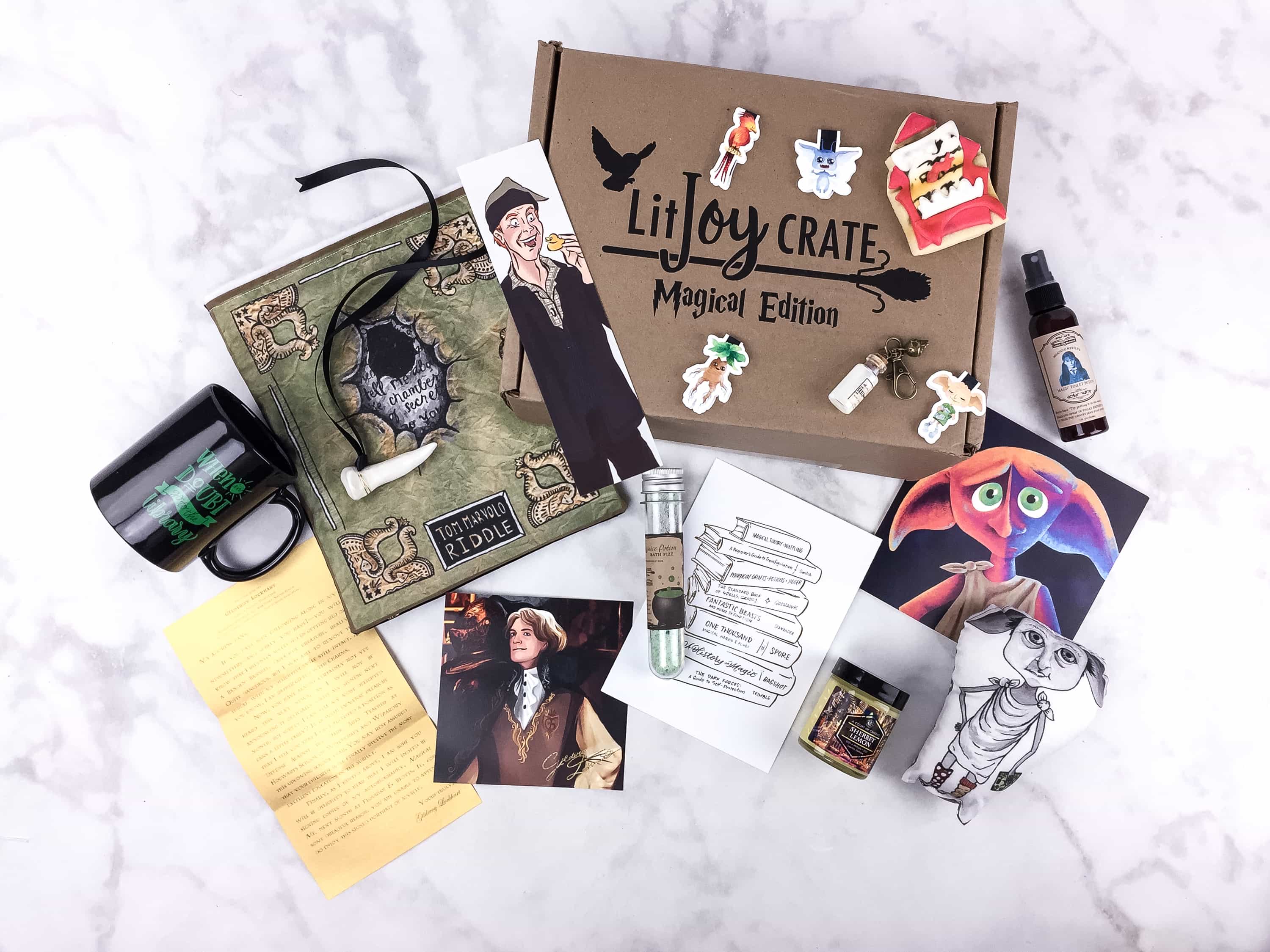 Here's a look at Year One
https://www.instagram.com/p/BNqSHJYAyFN/?tagged=litjoymagicaledition
If you love Harry Potter, be sure to check out all the Harry Potter subscription boxes, including JK Rowling's Wizarding World Crate!