LitJoy Middle Grade Crate is a book subscription box company with picture book, young adult, and middle grade subscription boxes with themed books + bookish goodie.
This is a review of the LitJoy Crate's Magical Edition limited edition Harry Potter box Year Two! This box is for $75 + shipping!
Harry Potter's Year Two at Hogwarts!
The items in this crate will take you into the Forbidden Forest, Dumbledore's office, and perhaps even the Chamber of Secrets! You'll find items inspired by the friendly and not-so-friendly characters and creatures introduced in the second year. This crate WILL NOT include a book copy of Harry Potter and the Chamber of Secrets.
The art for the card is from Nerdy Post – who also produced another item in this box.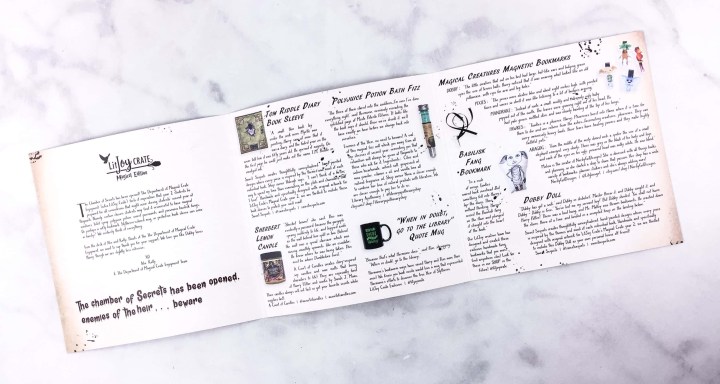 The information card comes with a list of all the items, and filled with loot info.
Every item in this crate was carefully curated by LitJoy Crate. We worked with nine shops, three artists, and even created two items of our own to share the adventures of second year with you. Think disgusting potions and well-meaning servants, handsome professors and sensitive ghosts! Nearly every item in this crate is exclusive to the Magical Edition Crate. Don't expect to find these items anywhere else…
not even Diagon Alley!!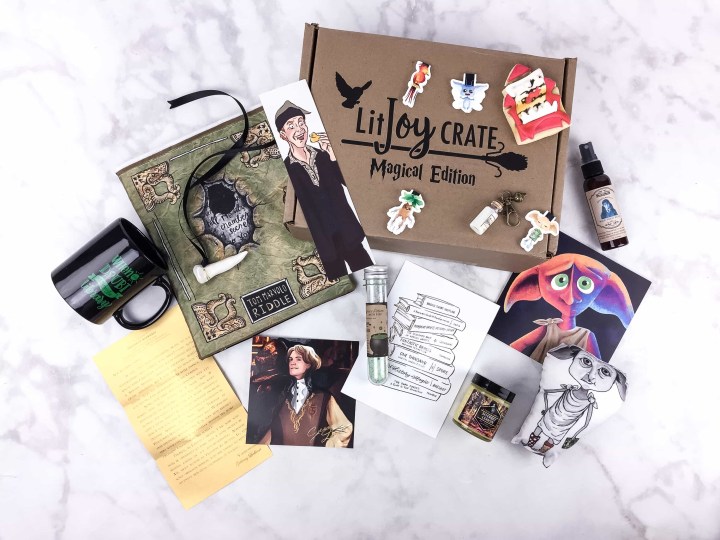 Everything in my LitJoy Magical Edition Crate Volume Two!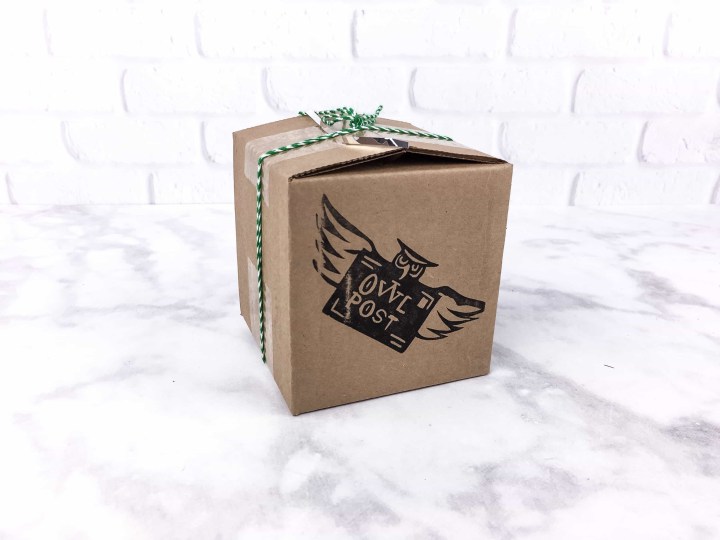 "When In Doubt, Go To The Library" Quote Mug
This mug was all packed up in cute custom packaging. Because that's what Hermione does. Bookworms rule – we love this mug!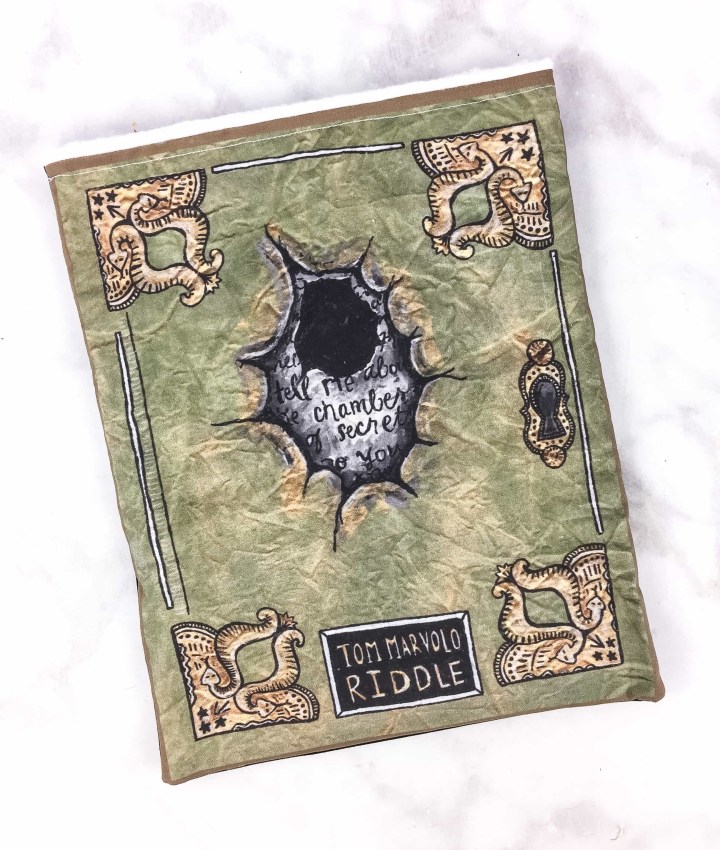 Sweet Sequels Tom Riddle Diary Book Sleeve ($27) This book sleeve is inspired by Tom Riddle's diary and is a cute and cozy way to keep your next read safe in your bag.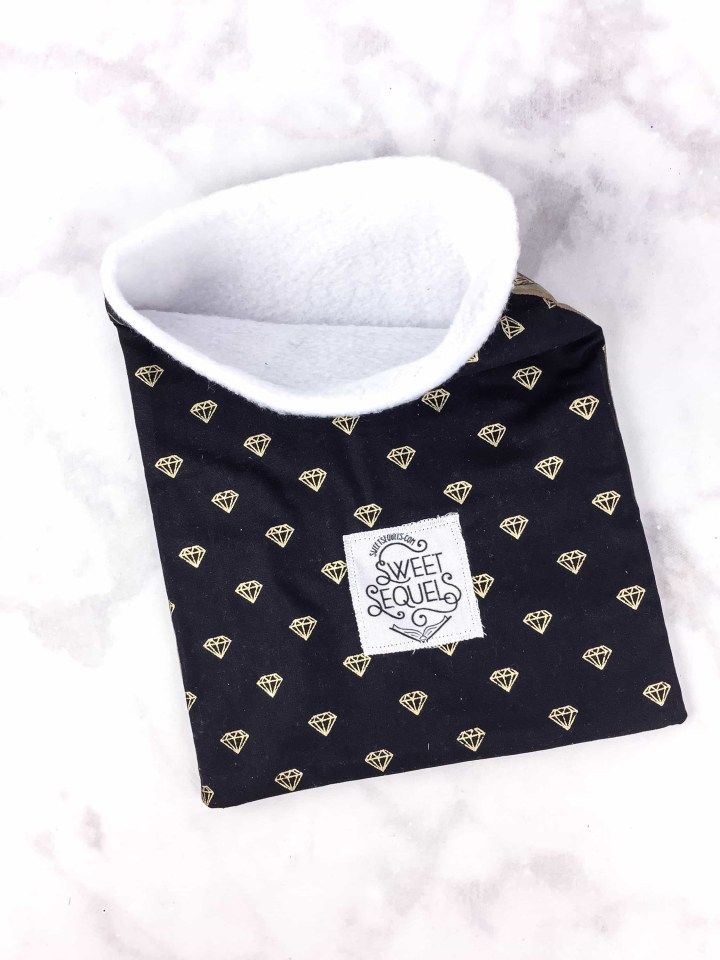 This item is perfect for its intended recipient (my 8 year old) because she's always lugging a book to read around in her bag. We thought the back design was cute, too!
Literary Apothecary Polyjuice Potion Bath Fizz: "Slytherin" this Moste Potente Potion and fizz right up! It has a vanilla lime fragrance and is super fun! After an hour, you'll change back into yourself.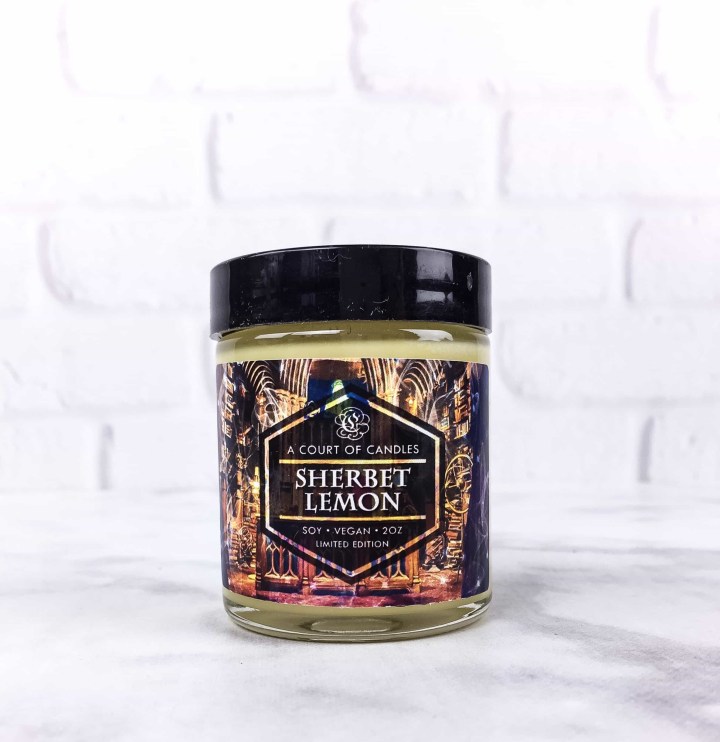 A Court Of Candles Sherbet Lemon Candle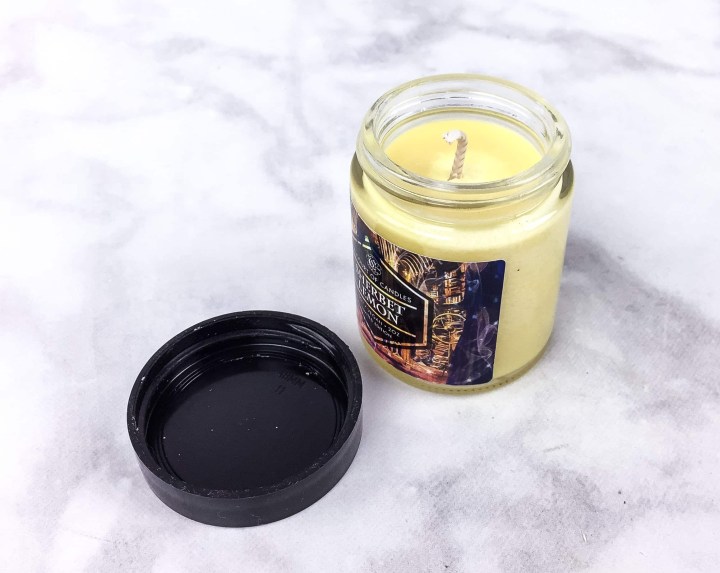 This bright tart sherbet lemon scented candle smells fantastic, and is a great story-inspired candle (it's the password for the secret staircase – if you've read the UK versions!).
The Cookie Bank Howler Cookie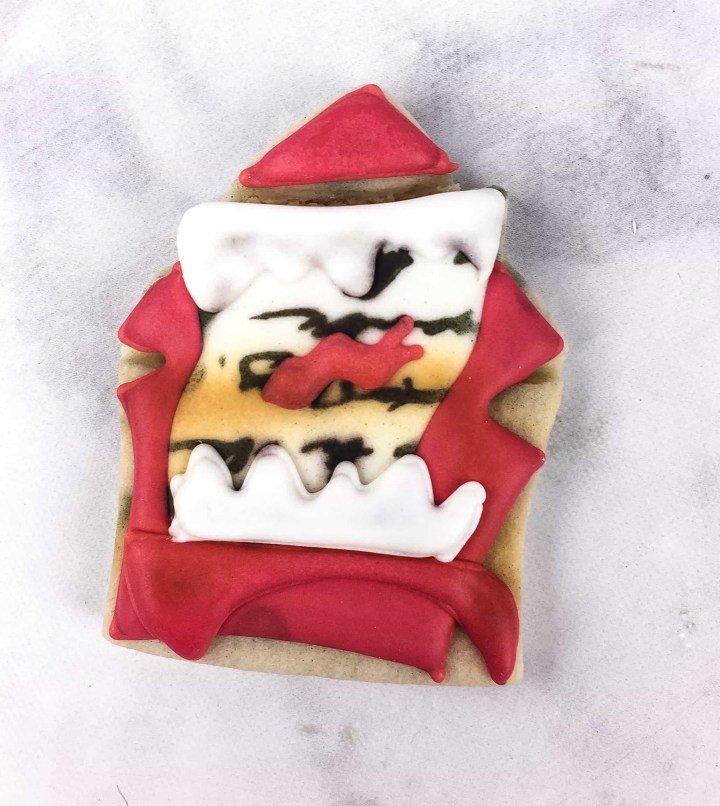 "This is a howler cookie. Howlers are letters that people send to you when they're angry with you and when you open it it starts yelling at you. If you don't open it, it explodes then starts yelling at you."
It was tasty, and funny too.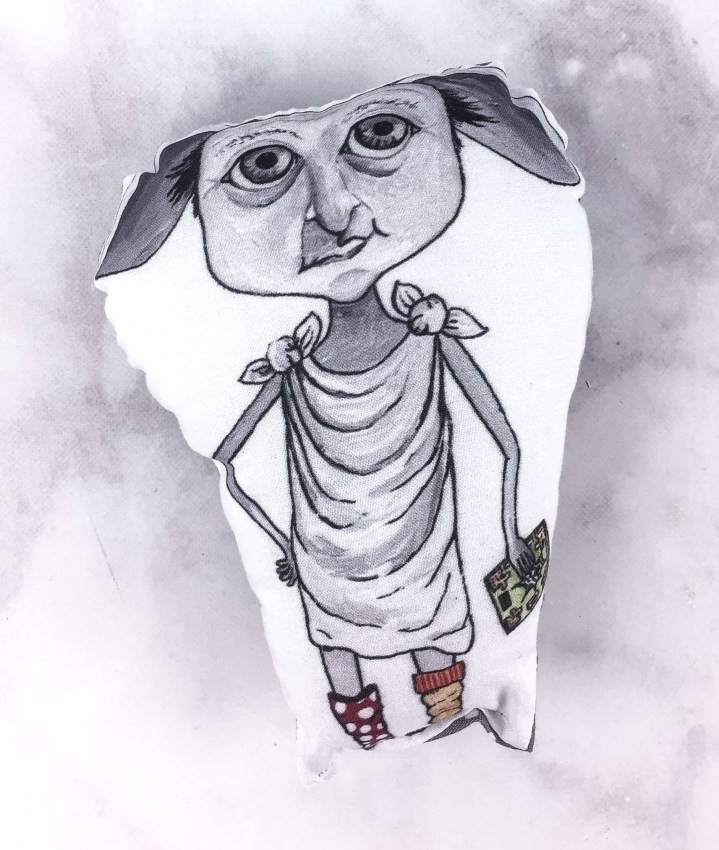 Sweet Sequels Dobby Doll ($25)  Also by Sweet Sequels this Dobby doll is more of a cute pillow.  He has great detail and is holding the diary.  Nice socks Dobby!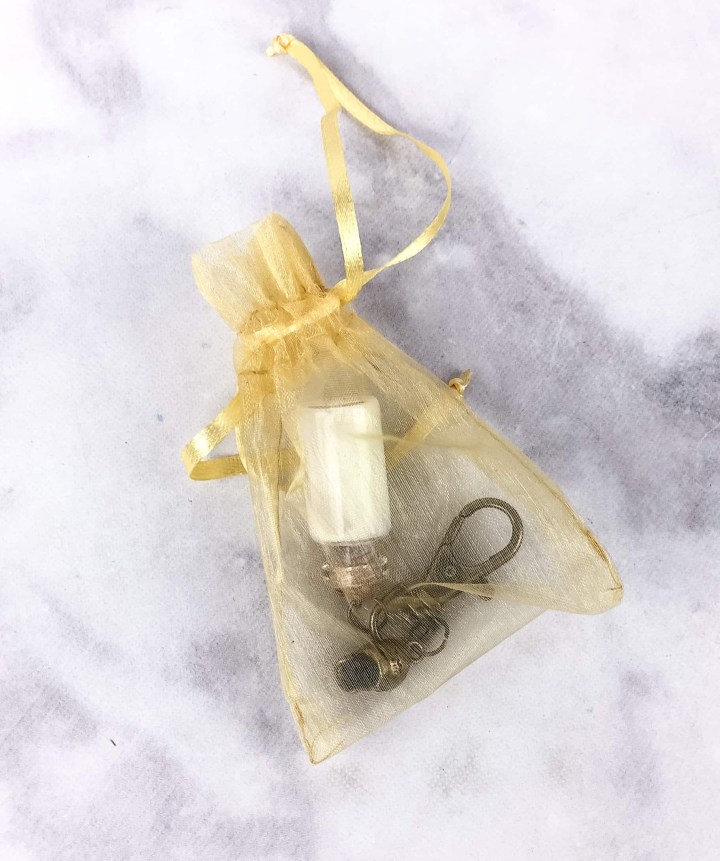 Nerdie Nifties Skele-Gro Keychain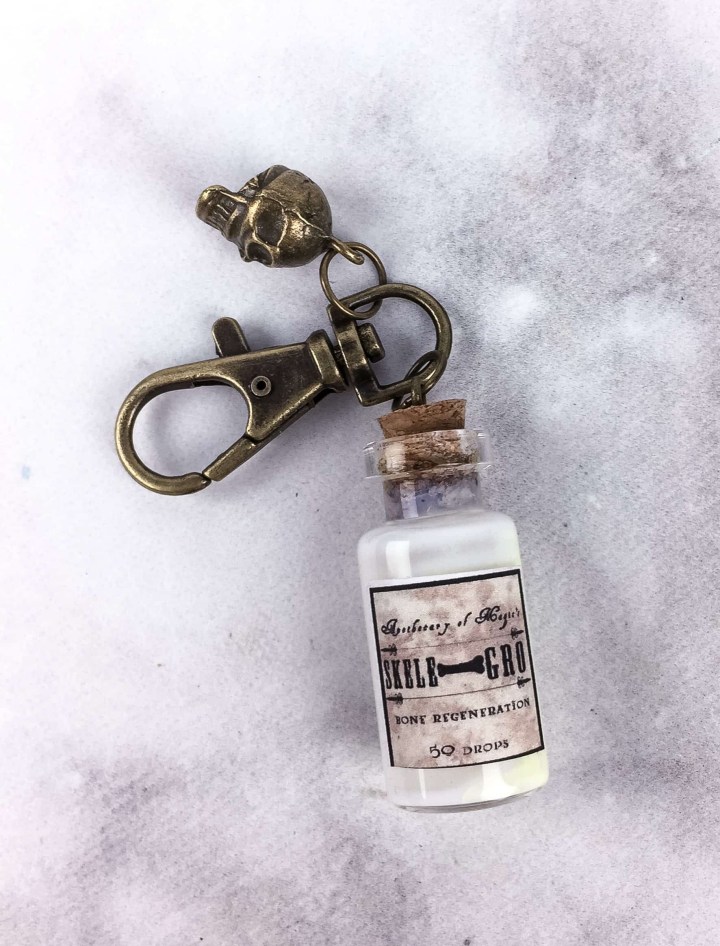 50 drops of this valuable potion! It's painful, but better than Lockhart just removing your bones entirely. What an adorable keychain!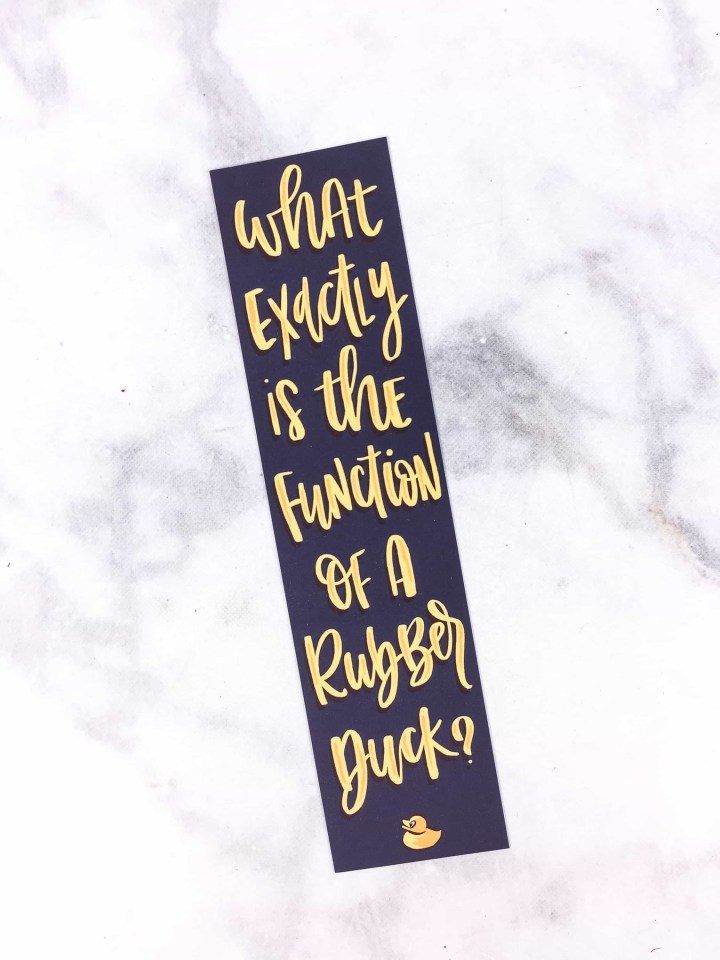 Nerdy Post Rubber Duck Bookmark: This not-strictly-canon quote is one of our favorites, so we admit – we're glad it made it into this crate!
This bookmark is perfect.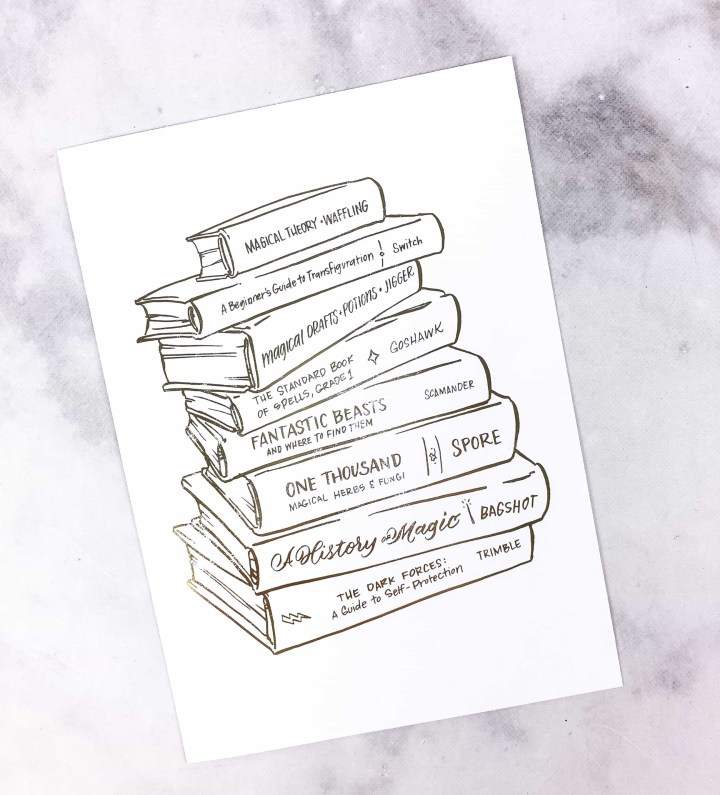 First Year Book Supply List Art Print: This isn't on the card but we love it! It's perfect and classy.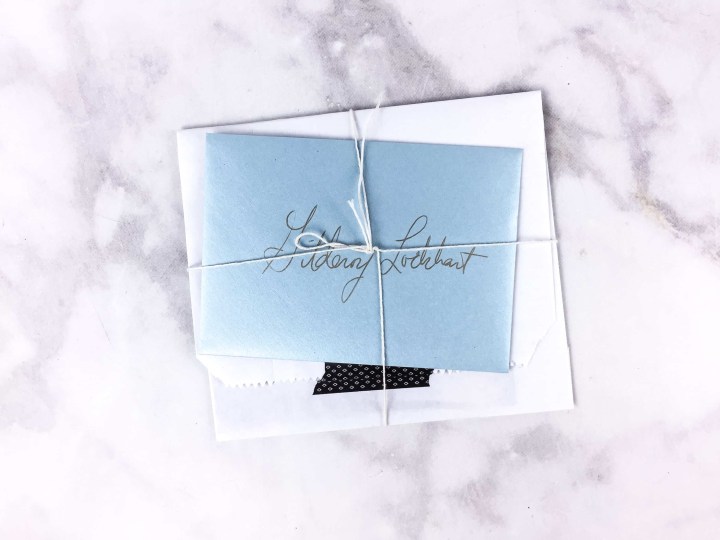 Bookified Gilderoy Lockhart Fan Letter ($3.99)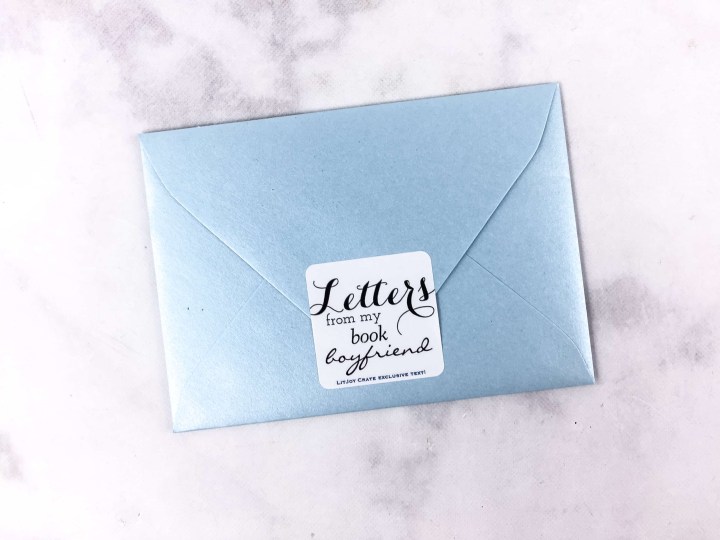 Gilderoy has sent us a response to our fan letters! I can just feel his teeth gleaming from here.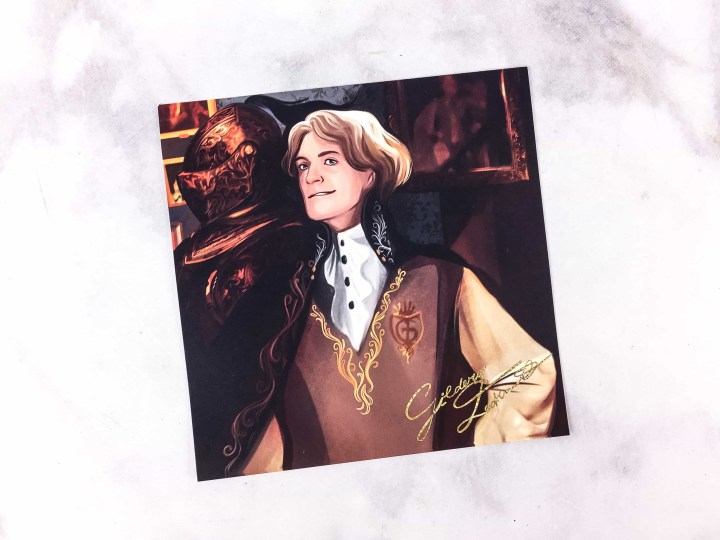 Dasstark Signed Gilderoy Lockhart Picture For Adoring Fans – Along with the letter, a signed portrait – in case we can't make his next book signing.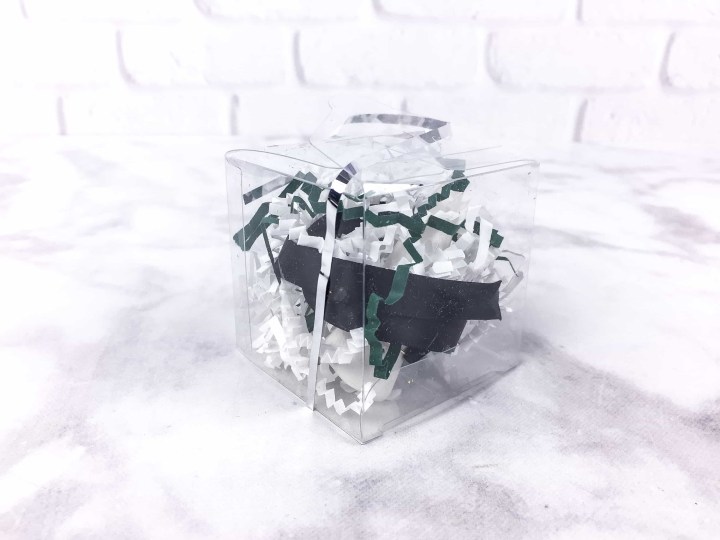 Basilisk Fang Bookmark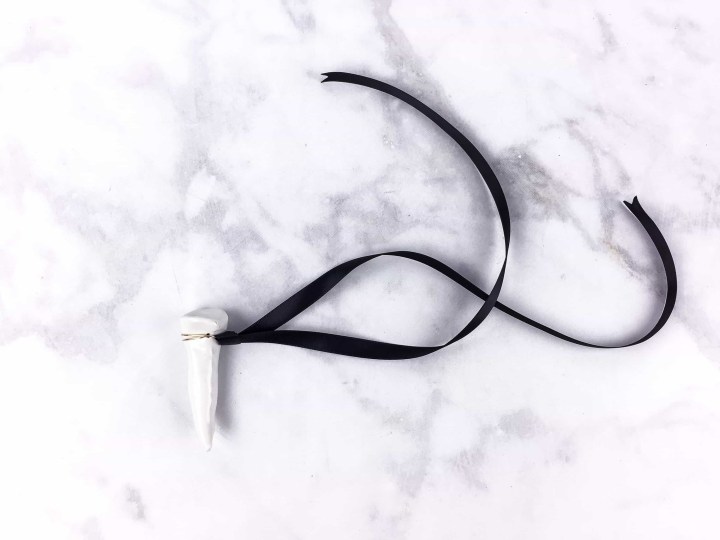 My daughter thinks she shouldn't touch this one!
I'm not sure if this is super useful as a bookmark but it's a cute decoration and it definitely captured the kiddo's imagination.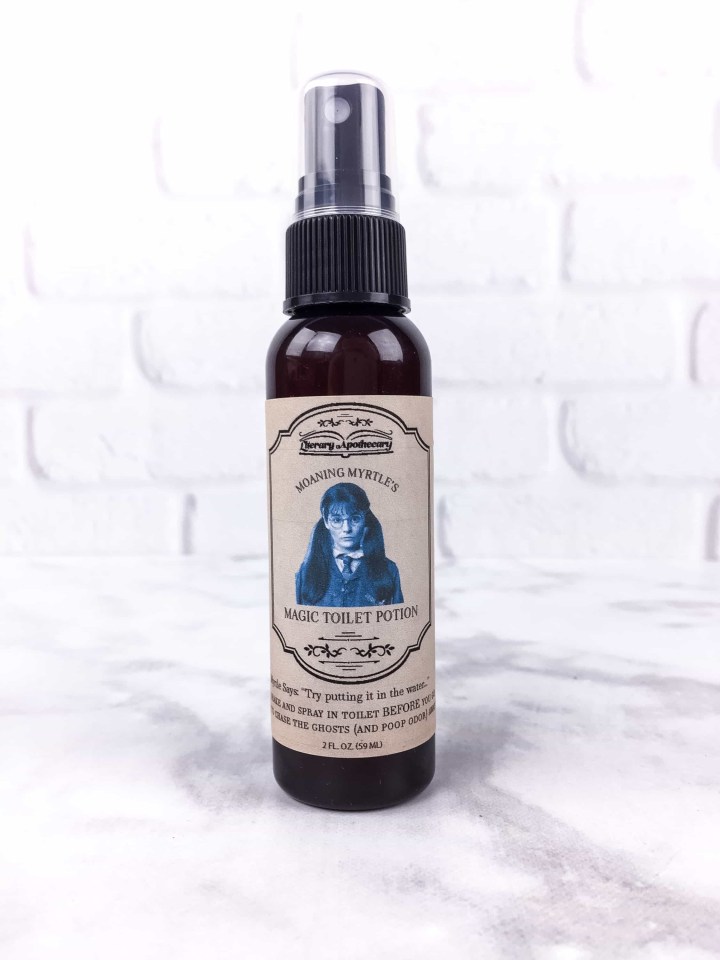 Literary Apothecary Moaning Myrtle Toilet Spray: So many giggles with this one – it's just like PooPourri – spray it on top of the water before you go to banish poo odor (and ghosts). I think this is great and we could use it in so many more boxes!
Nerdy Girl Designs Magical Creatures Magnetic Bookmarks ($12.15)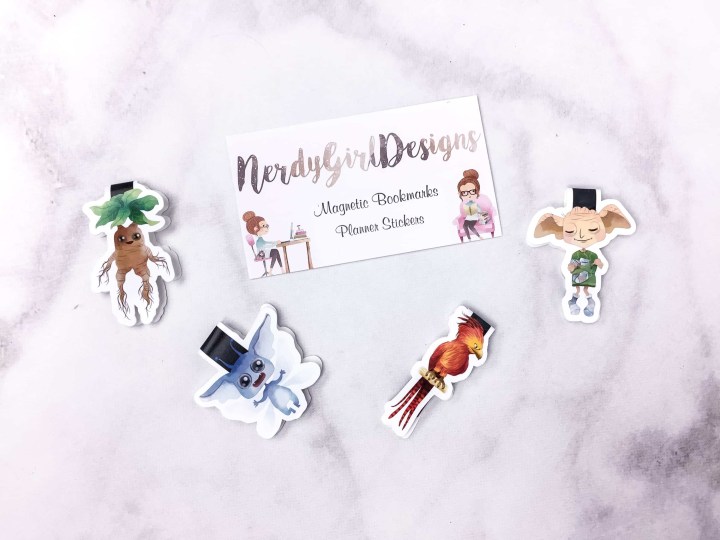 These are sooo cute – a Mandrake, a Pixie, Fawkes, and Dobby (in the information card it says Aragog, which my daughter searched furiously for but she was happy with what she got too).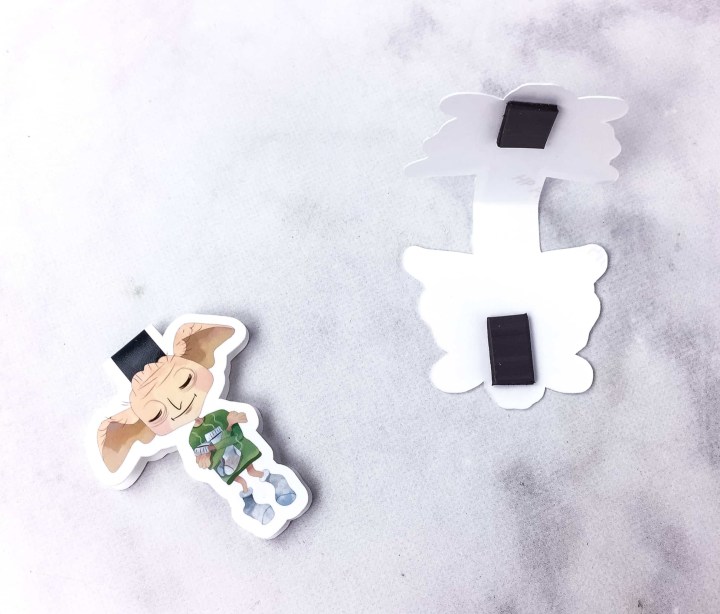 There are little magnets inside and they slip right over your page.
My daughter loved the box – but for the price, I thought there could have been higher quality items. For any values we used actual retail values – but I can't imagine ever paying some of these prices or thinking they'd be reasonable – even for artist-crafted goods.My personal favorite items were the mug (which did have a printing error on the back side – a green smudge) and the gilt print, which wasn't even on the card. My daughter's favorite items were: the mug, the magnetic bookmarks, and the cookie. She said the Gilderoy Lockhart items were kind of weird.