Literati is a monthly book subscription box for children that works similar to Stitch Fix. For a monthly fee of $9.95, you'll receive 5 books to try out for a week. You can purchase the ones you love and return the rest (in totally new condition) in the enclosed prepaid mailer (shipping is free in both directions).
You can get 5% off when you decide to keep all the books! There are also categories for each age bracket: Club Neo is for newborn to 1 year; Club Sprout is for children ages 2-3; Club Nova is for kids 4-6, and Club Sage is for those 7-8 years old.
This is a review of the Club Nova box for kids 4-6.
DEAL: Get $25 in account credit to put towards books when you sign up! USE THIS LINK to get the deal.
There are lots of books in store for us!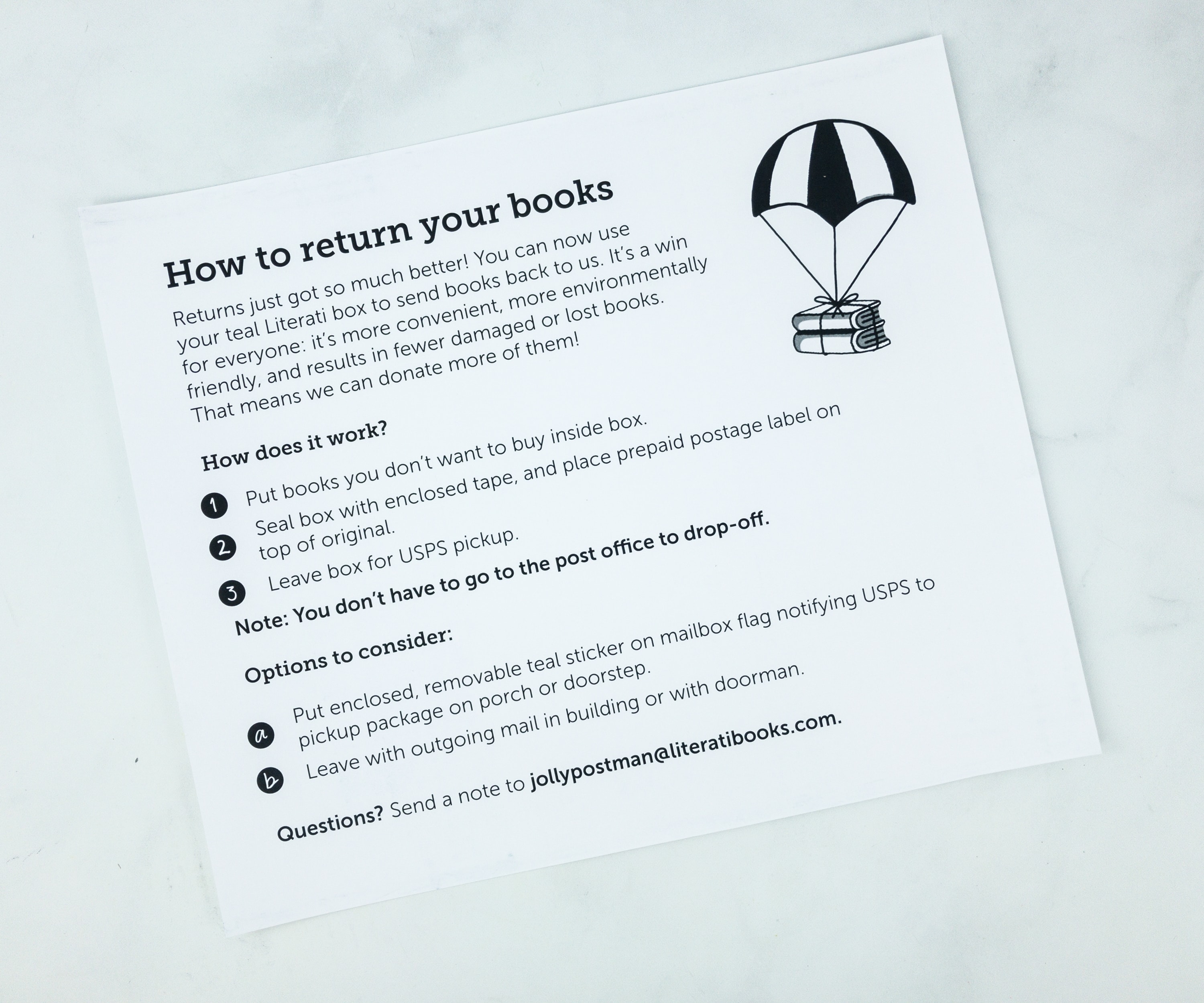 There's no longer a padded mailer. Instead, you can use the teal box itself if you want to return some of the books.
You'll also receive a tape and a prepaid postage label for the box.
The featured illustrator creates new artwork for the monthly themes. This month's illustrator is Rose Blake.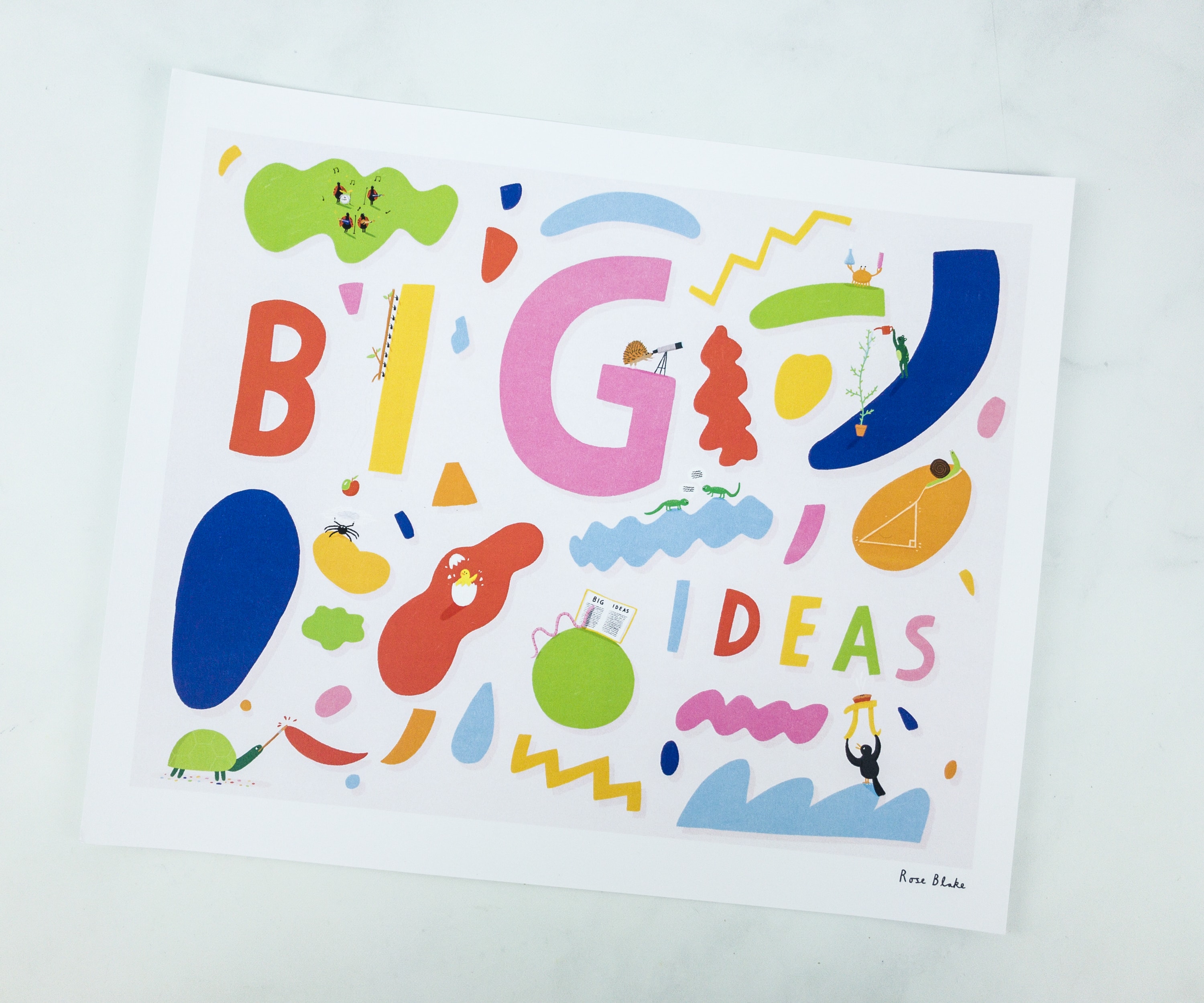 A full-size print comes with the box, along with free shipping. Although I don't love that the fee doesn't apply to a full box purchase, this high-quality print makes it more worth it. Also, the theme for this month is Big Ideas!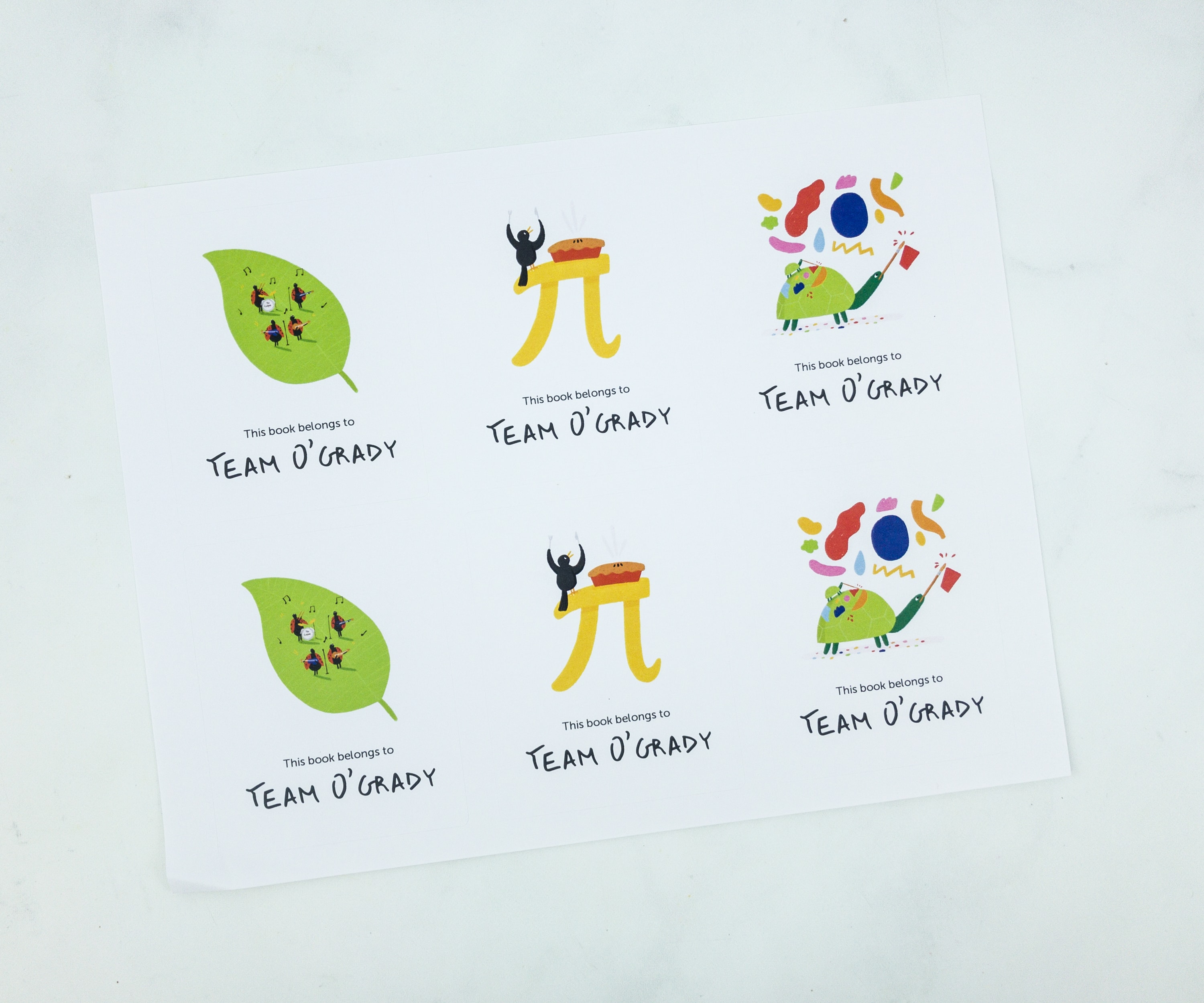 They included a sheet to help us label the books, and let others know that they're ours when we decide to keep them. They're really adorable!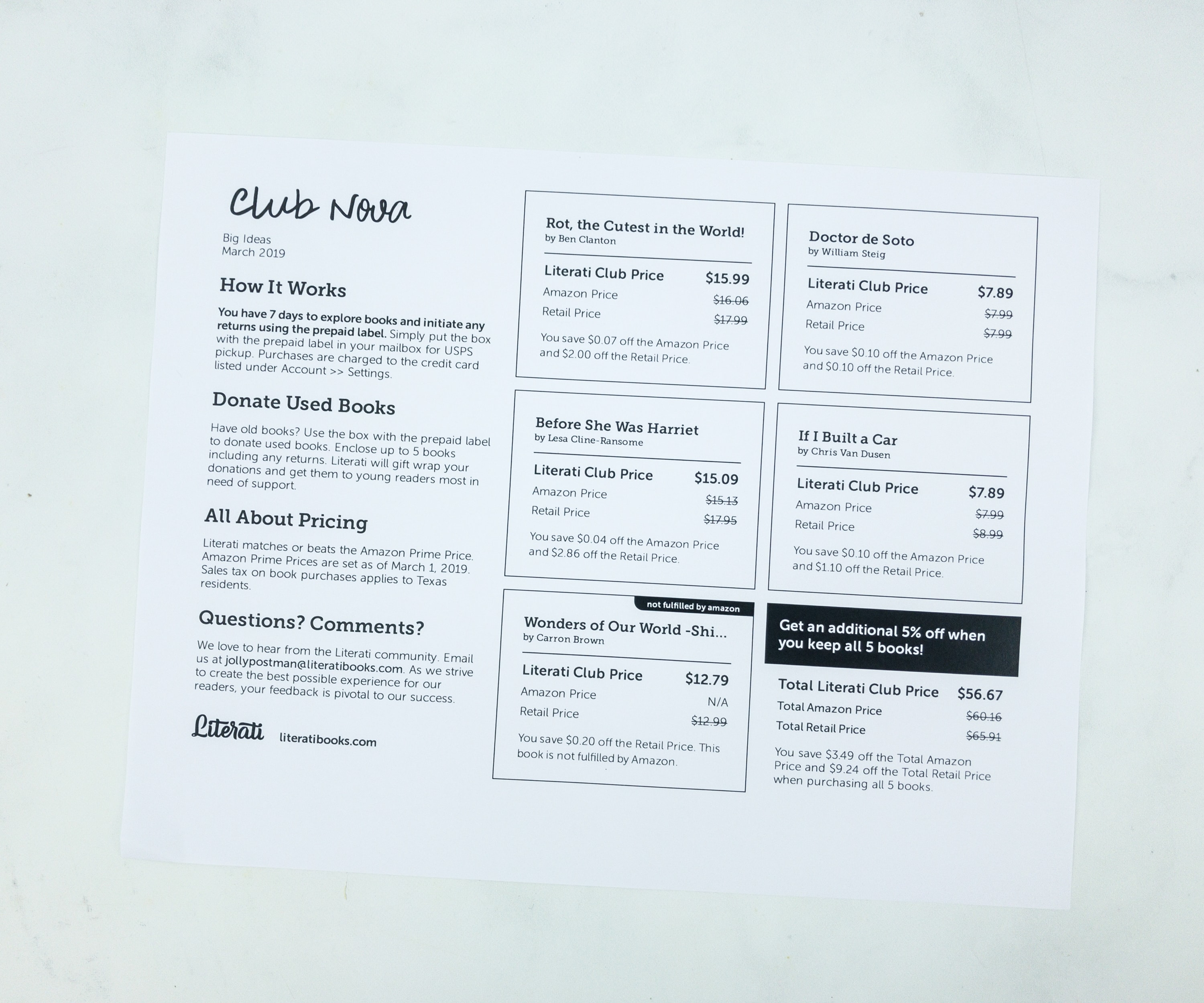 There's also a listing of the book prices. If you decide to keep everything, you'll get 5% off. The subscription has a $9.95 non-refundable fee. According to Literati "it covers shipping both ways, allows the curators to invite a new world-renowned illustrator each month to draw personalized bookplates and a unique print for members, and covers other themed surprises that are included in the box." Since the print is now full size and high quality, we are digging that change. It includes the shipping back and forth too.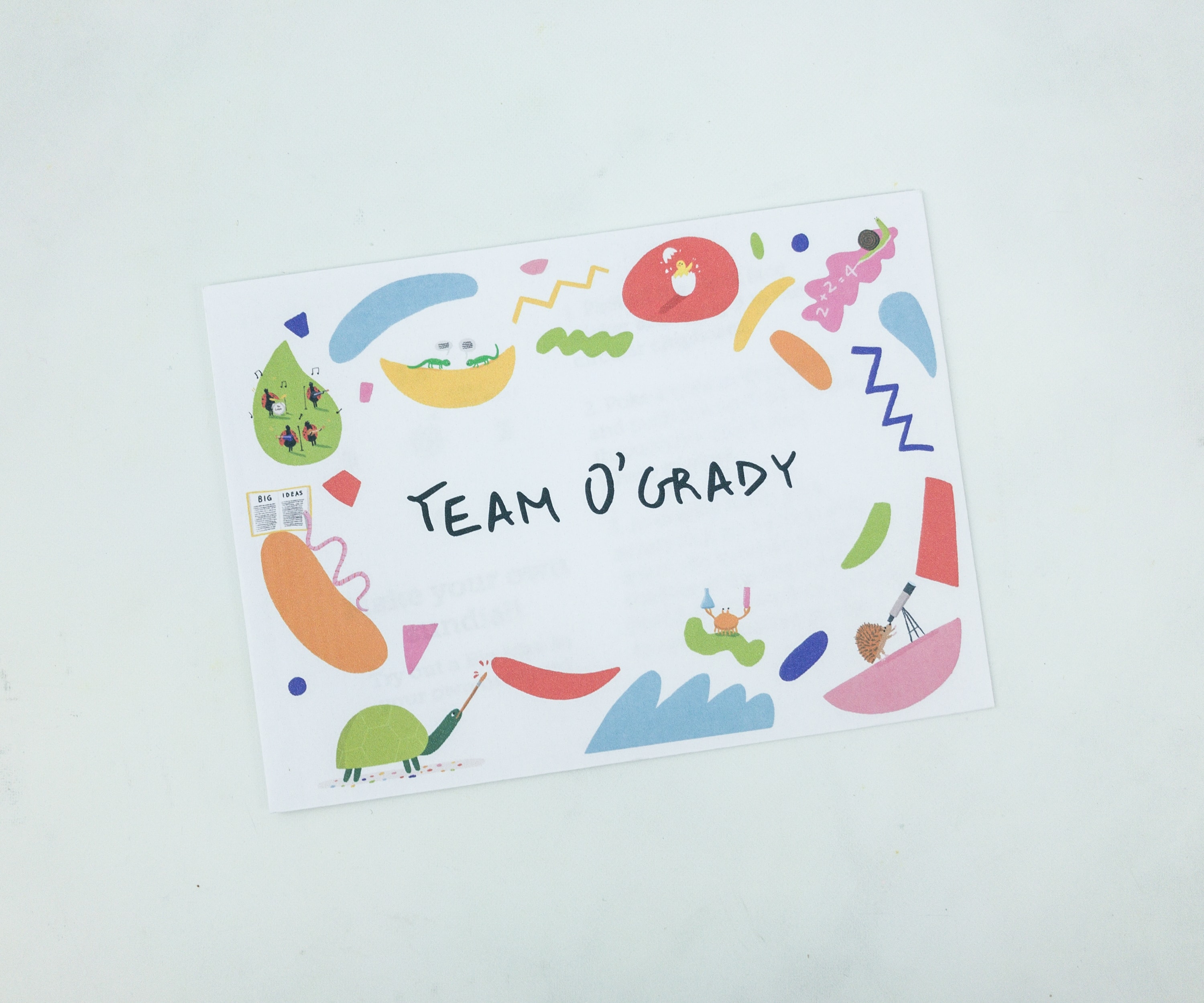 There's a cute note from Team Literati.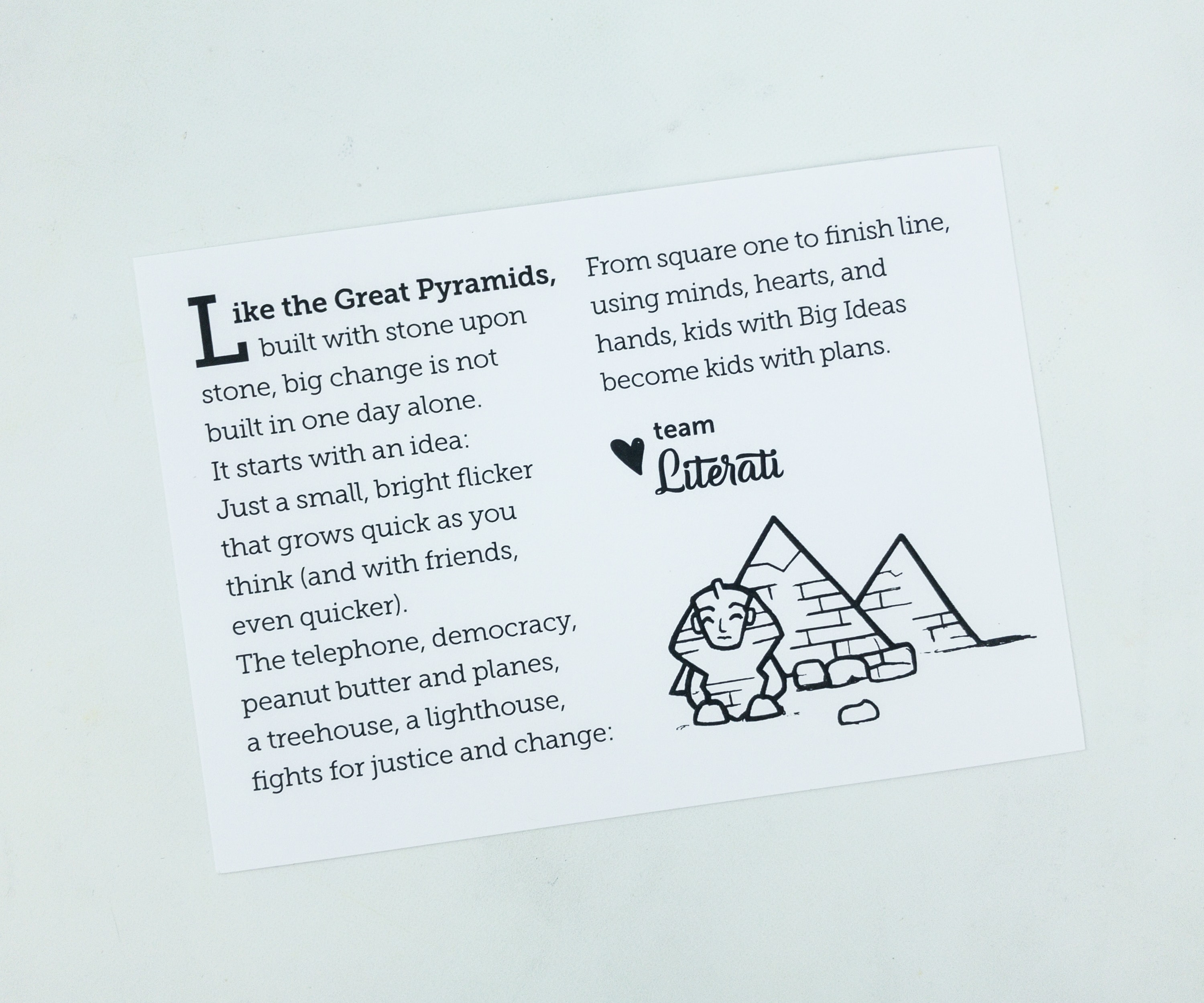 The note tells us that big changes are not instant. They could start with small ideas too!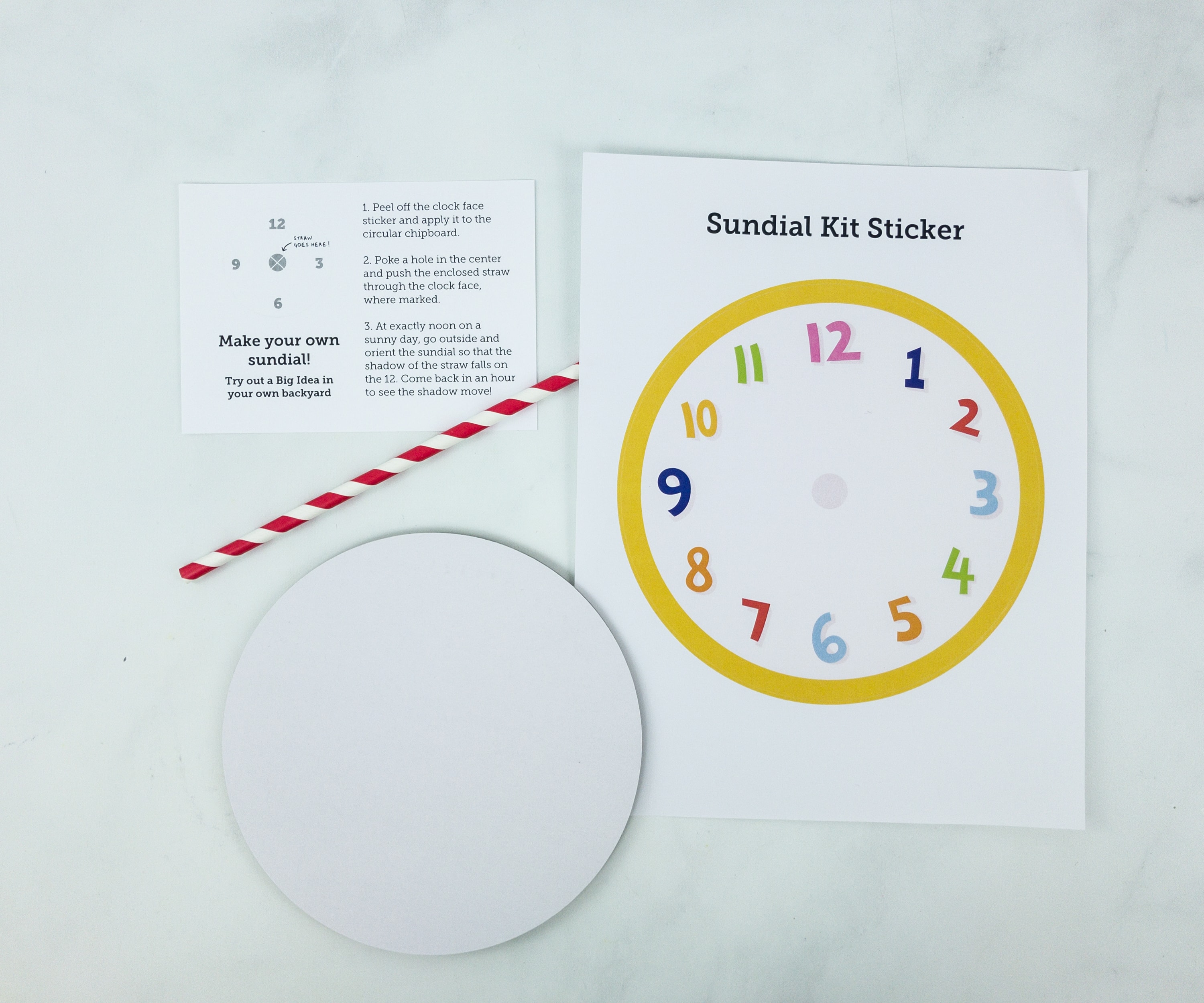 We received materials for a sundial-making activity, which includes a clock face sticker, a straw, and a chipboard.
There's also an info card about the five books sent to us this month. The card lists the titles with a brief description for each.
Everything in the box!
If I Built A Car by Chris Van Dusen ($14.39)
If I built a car, it'd be totally new!

Here are a few of the things that I'd do. . . .

Young Jack is giving an eye-opening tour of the car he'd like to build. There's a snack bar, a pool, and even a robot named Robert to act as chauffeur. With Jack's soaring imagination in the driver's seat, we're deep-sea diving one minute and flying high above traffic the next in this whimsical, tantalizing take on the car of the future. Illustrations packed with witty detail, bright colors, and chrome recall the fabulous fifties and an era of classic American automobiles. Infectious rhythm and clever invention make this wonderful read-aloud a launch pad for imaginative fun.
We love good read-aloud books and this is one of them!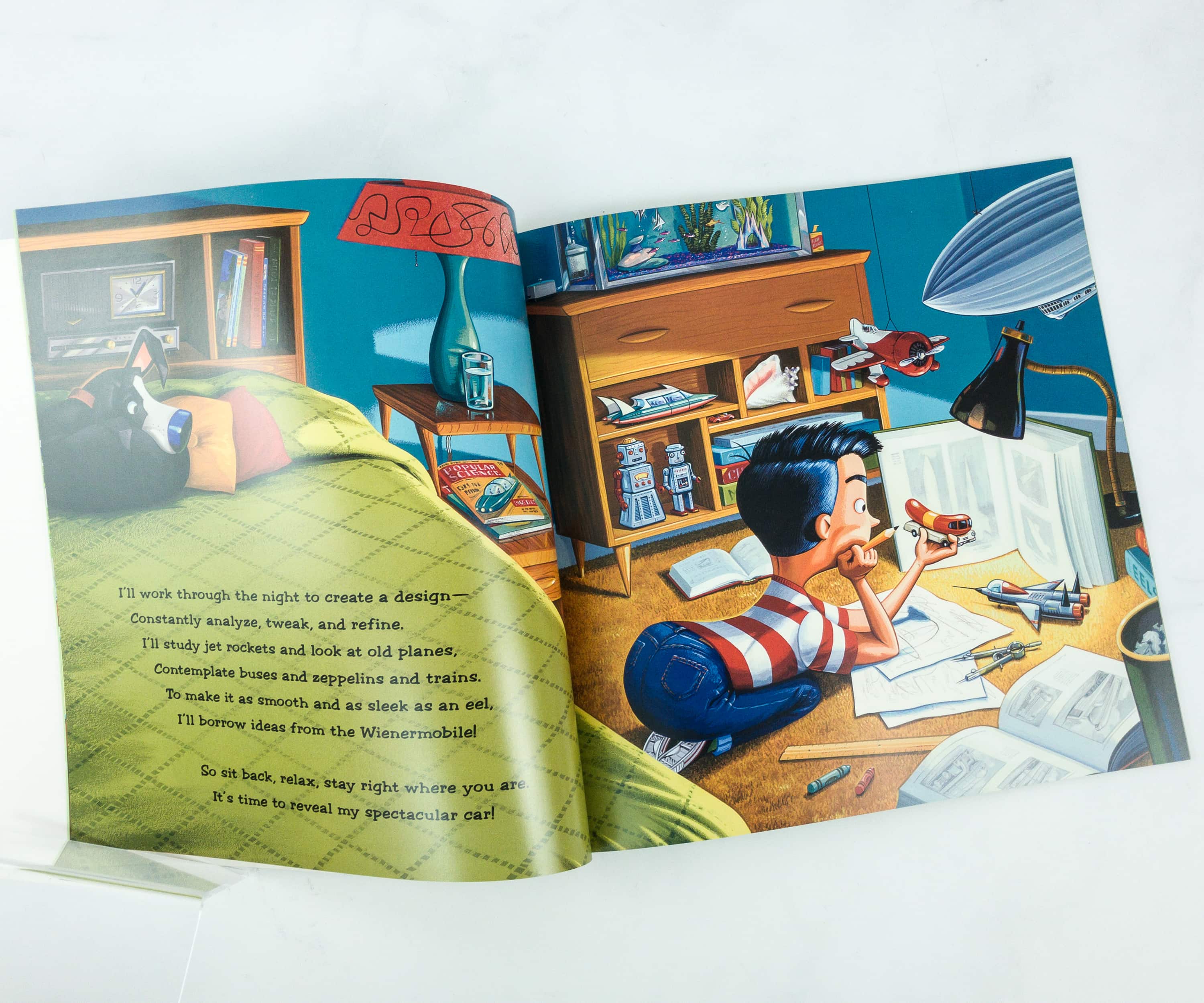 My kids loved the rhymes and the fact that it's all about vehicles!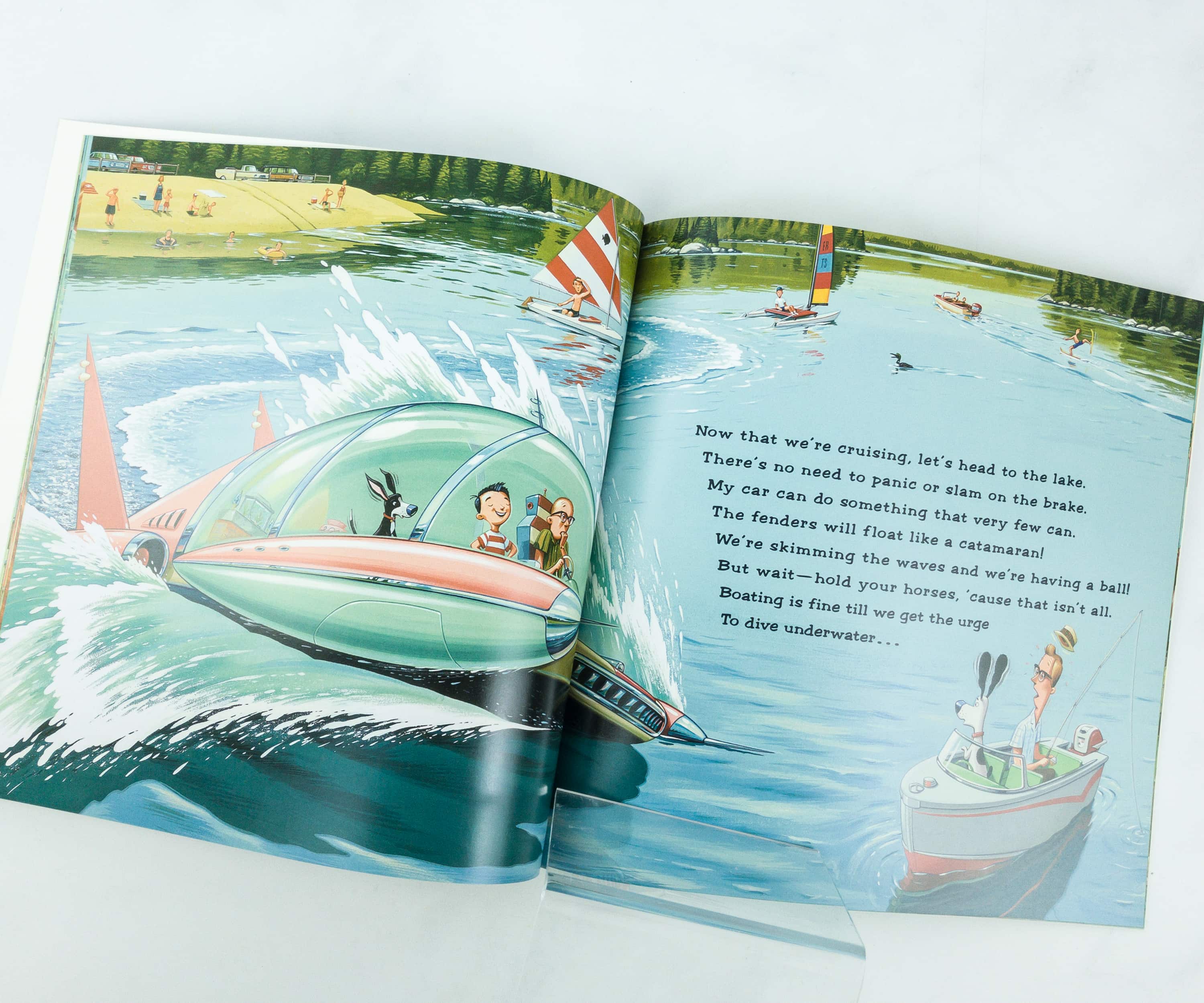 The illustrations are wonderful too. They're colorful and well-detailed, transporting the kids to a new world with every turn of the page.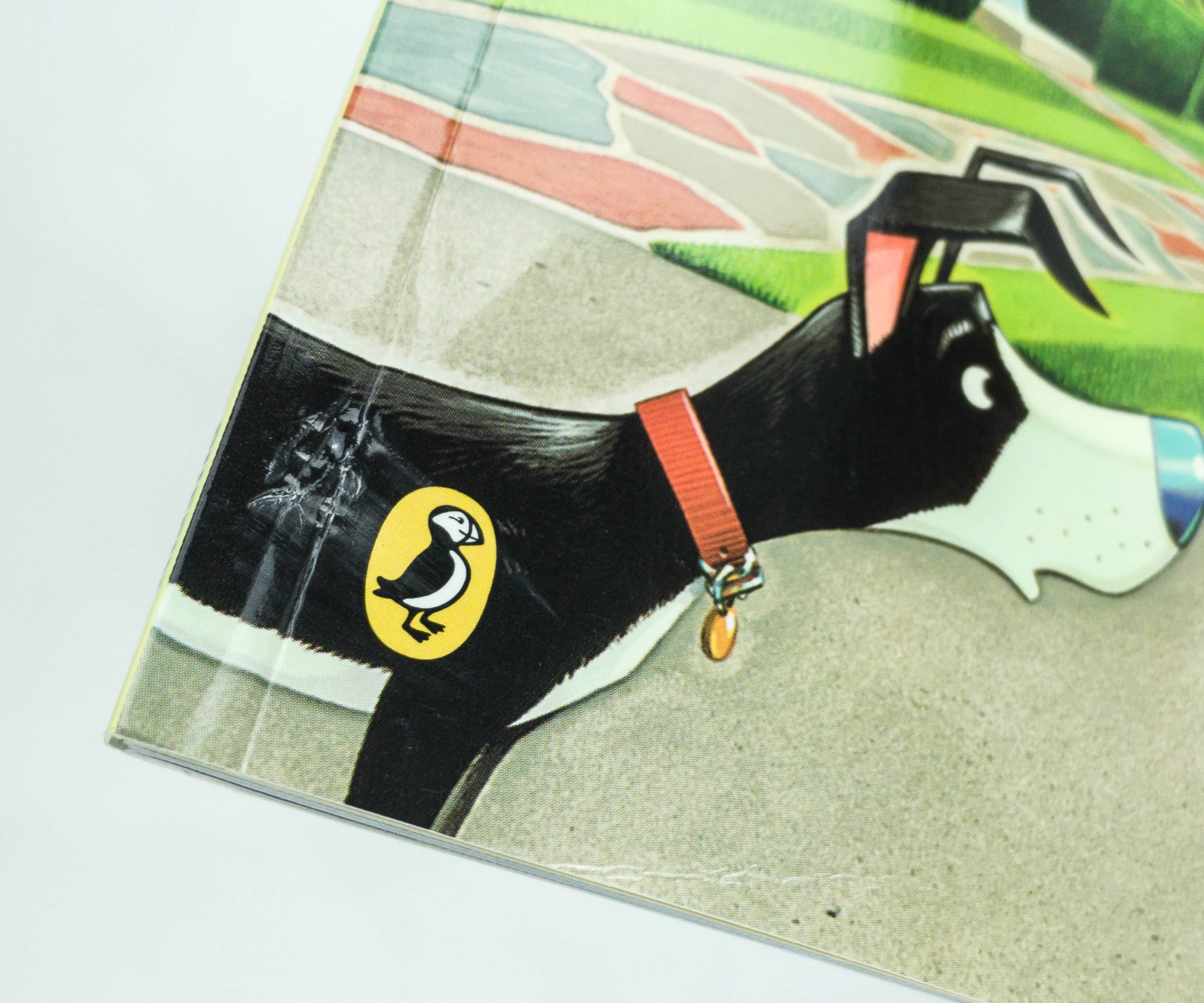 The only thing we didn't like is that the cover of the copy we received was beat up. We emailed Literati about it and they said just to put it back in the box for return.
Wonders Of Our World by Carron Brown & Stef Murphy ($9.30)
Journey across our world to explore natural and man-made marvels. Peer inside ancient buildings, climb mighty mountains, dive under the surface of the sea, and much more when you shine a light behind the page and see…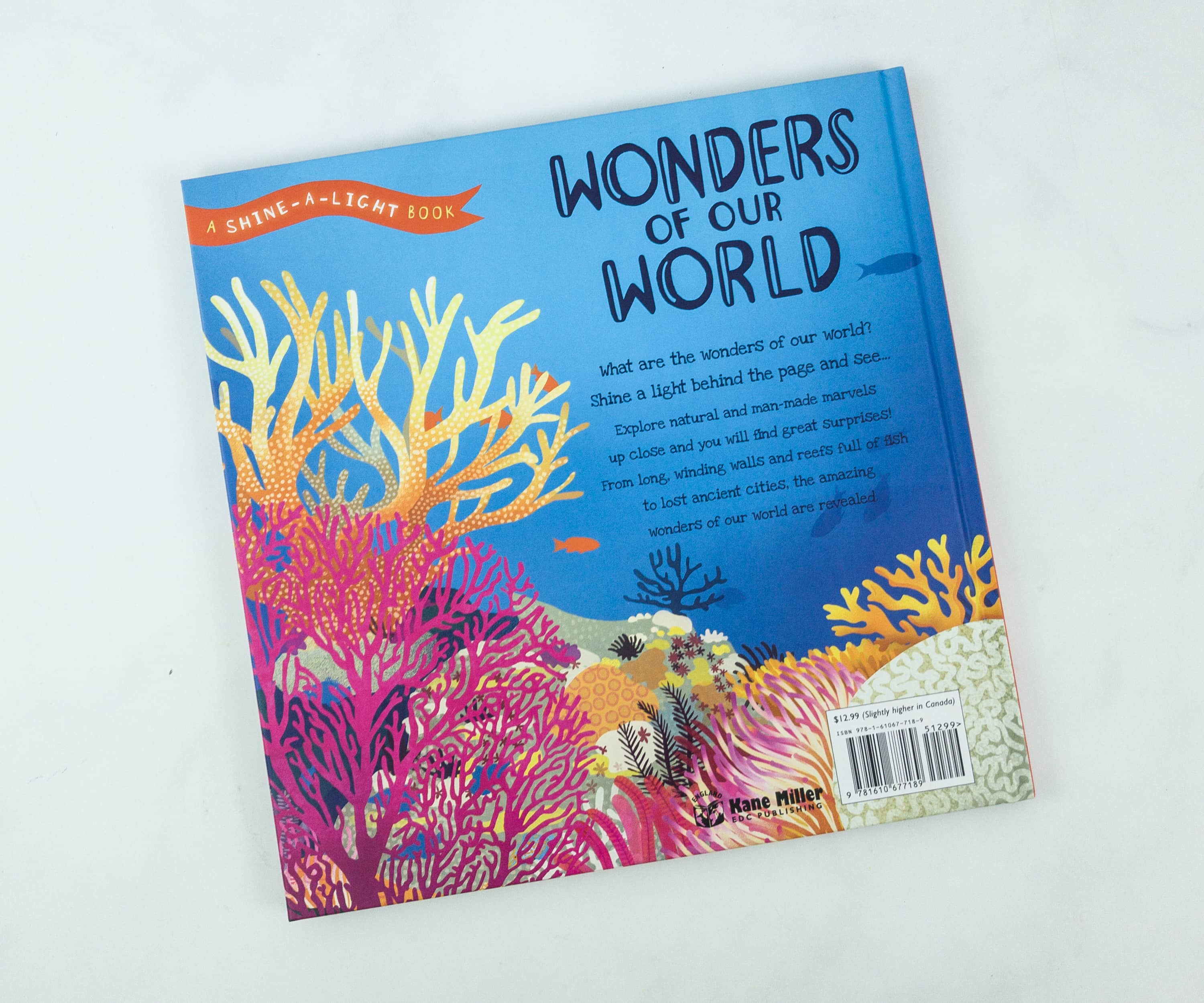 It's another fun book that took the kids to an exciting adventure, and this time it's around the world!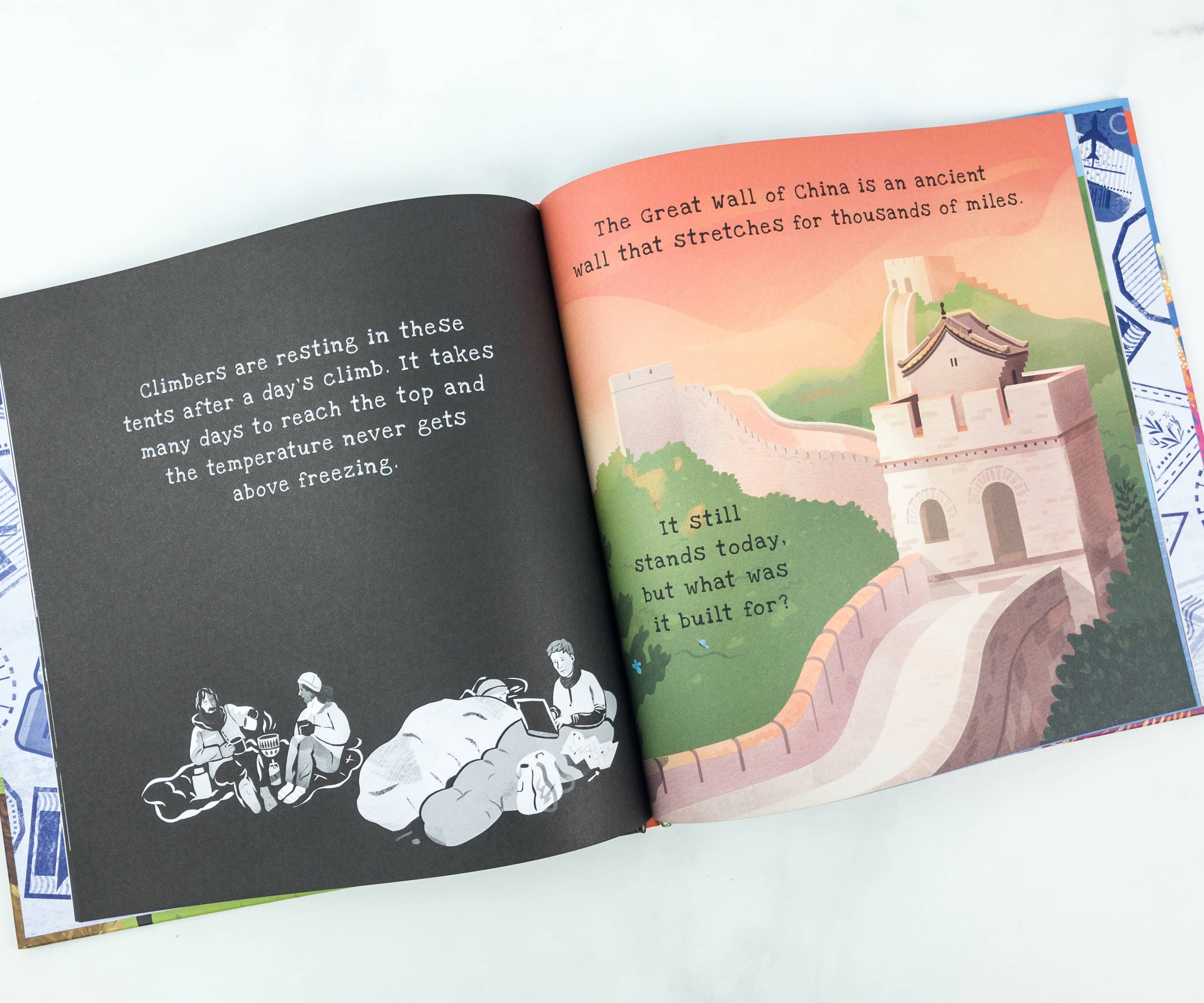 The book takes the readers to the most popular landmarks in the world, including both man-made and natural wonders. The accompanying text is easy enough for the kids to understand and learn about each.
What makes this book even more exciting is that you can discover hidden images when you shine a light behind the pages!
Doctor De Soto by William Steig ($7.98)
A Newbery Honor Book from the creator of Shrek.

"Doctor De Soto, the dentist, did very good work." With the aid of his able assistant, Mrs. De Soto, he copes with the toothaches of animals large and small. His expertise is so great that his fortunate patients never feel any pain.

Since he's a mouse, Doctor De Soto refuses to treat "dangerous" animals–that is, animals who have a taste for mice. But one day a fox shows up and begs for relief from the tooth that's killing him. How can the kindhearted De Sotos turn him away? But how can they make sure that the fox doesn't give in to his baser instincts once his tooth is fixed? Those clever De Sotos will find a way.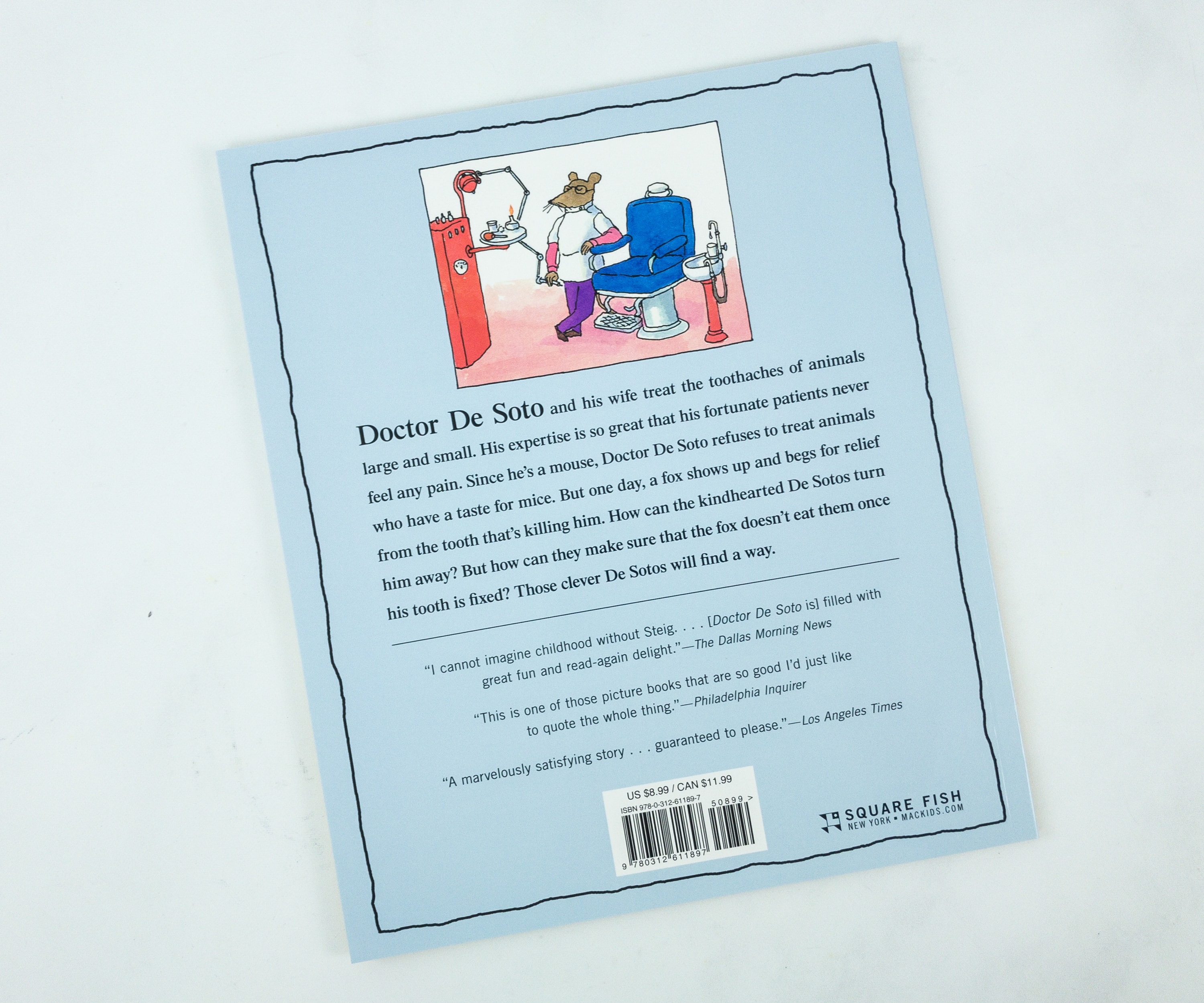 If you're looking for a well-rounded story for bedtime reading, this is it! The elements of the story are presented really well, from the interesting characters of Doctor De Soto and his wife to the conflicts and solutions, as well as the morals we can learn from the story.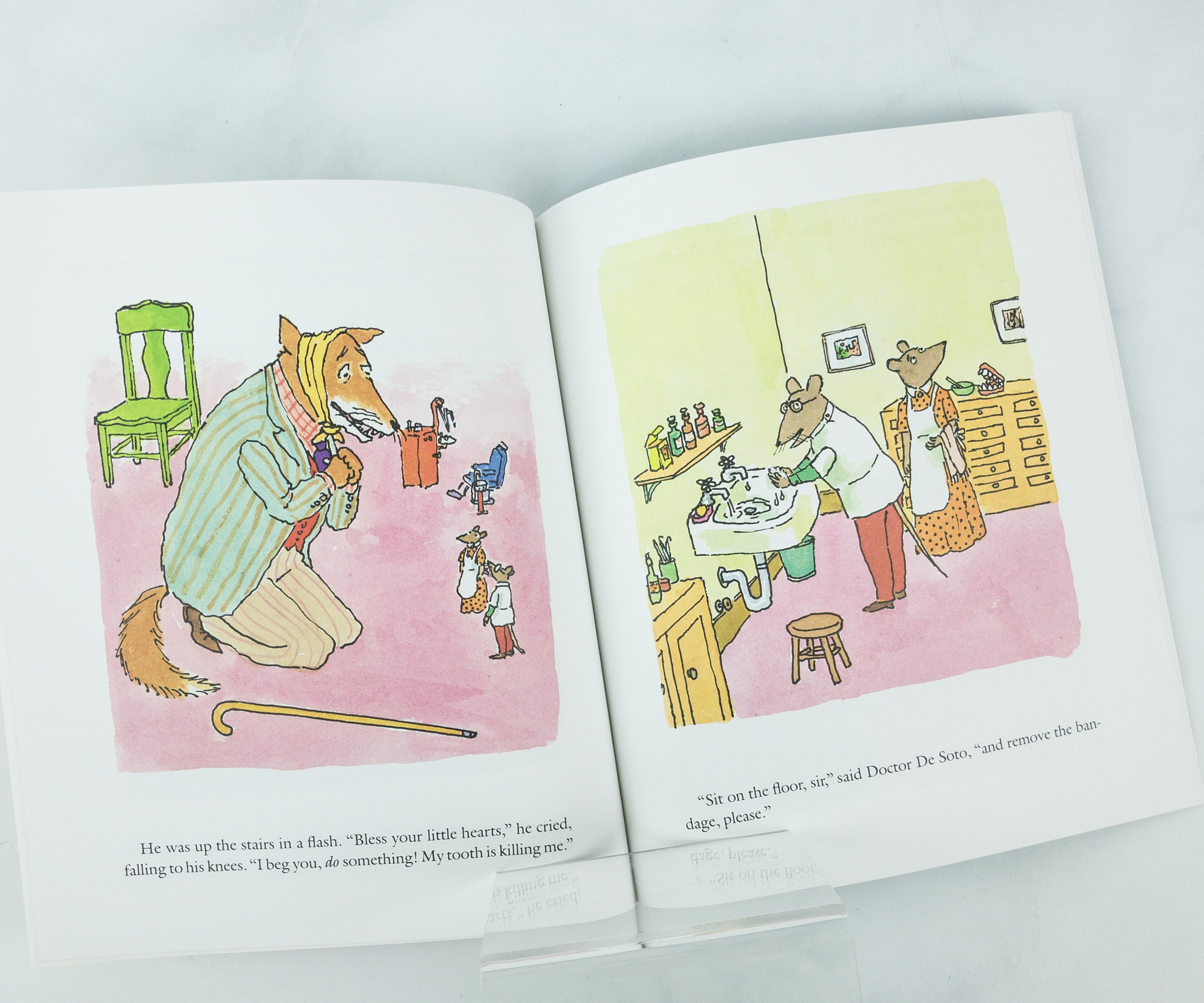 There's an illustration on each page, with a text short enough to accompany it without overwhelming the reader but long enough to keep things interesting.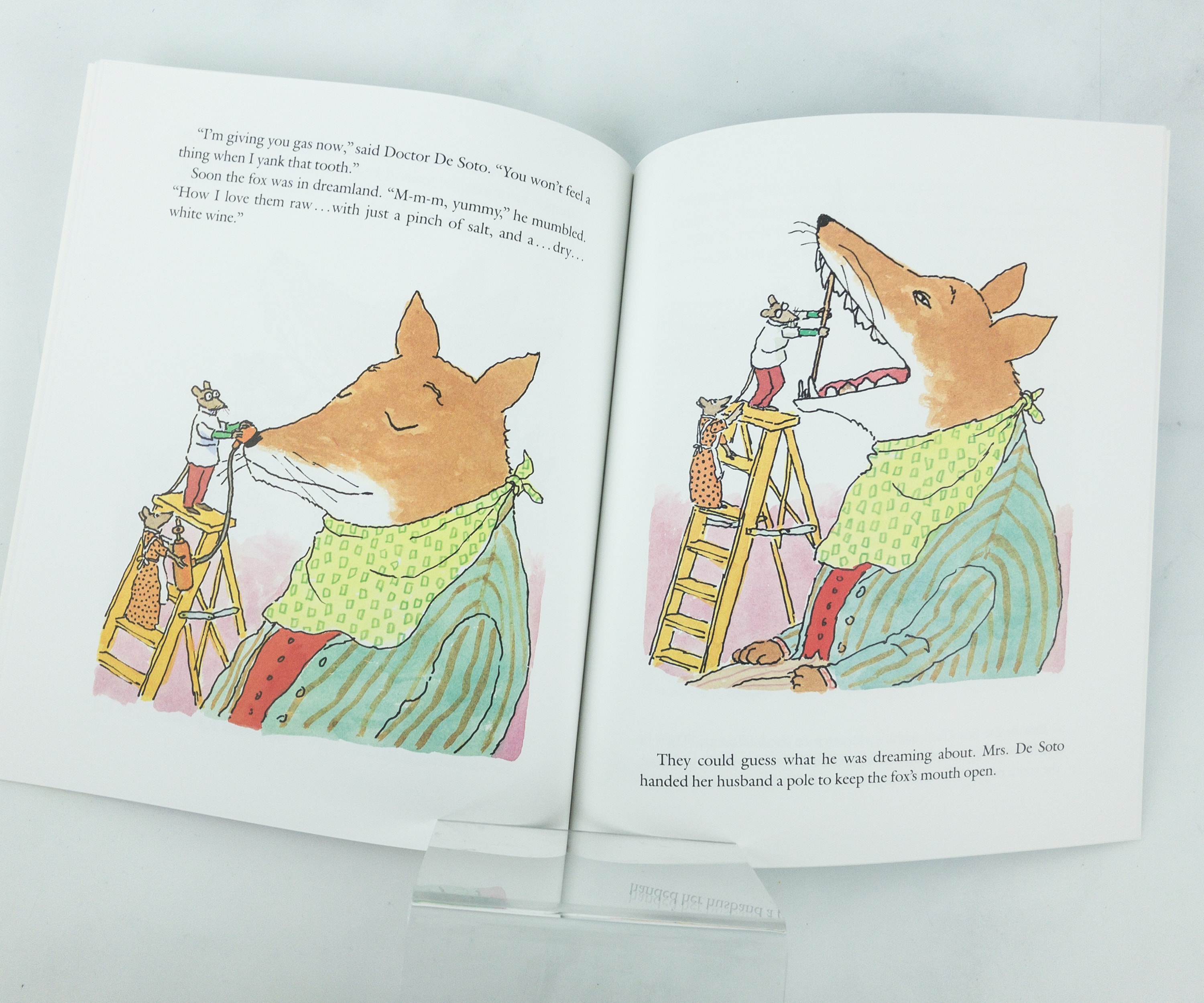 The most impressive thing about the story is the way it teaches us that we can look out for ourselves and still be kind to others. Overall, this book is a hit with my kids!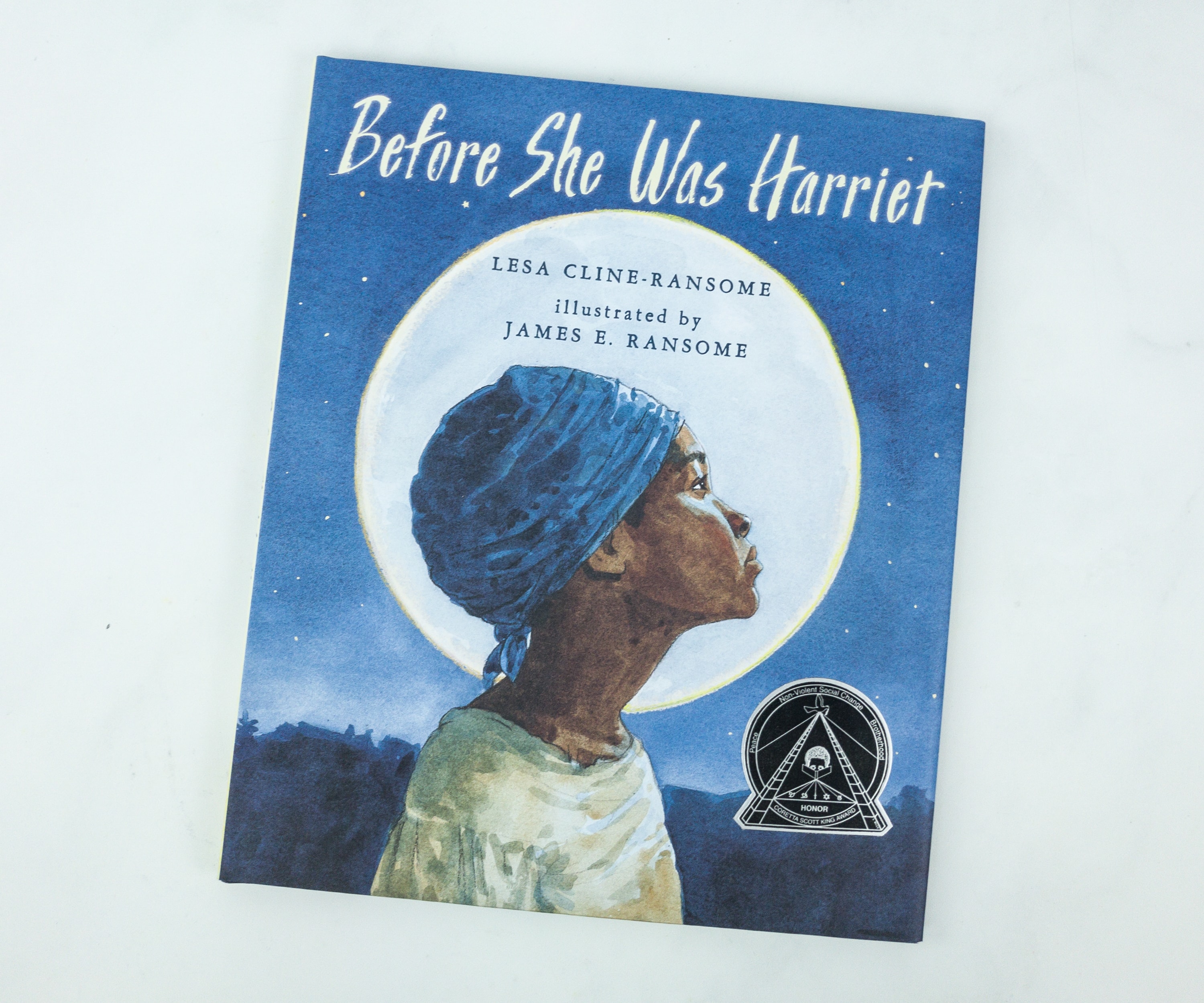 Before She Was Harriet by Lesa Cline-Ransome ($14.36)
Who was Harriet Tubman before she was Harriet?

We know her today as Harriet Tubman, but in her lifetime she was called by many names. As General Tubman she was a Union spy. As Moses she led hundreds to freedom on the Underground Railroad. As Minty she was a slave whose spirit could not be broken. As Araminta she was a young girl whose father showed her the stars and the first steps on the path to freedom.

An evocative poem and stunning watercolors come together to honor a woman of humble origins whose courage and compassion make her a larger than life hero.

A lush and lyrical biography of Harriet Tubman, written in verse and illustrated by James Ransome, winner of the Coretta Scott King medal for The Creation.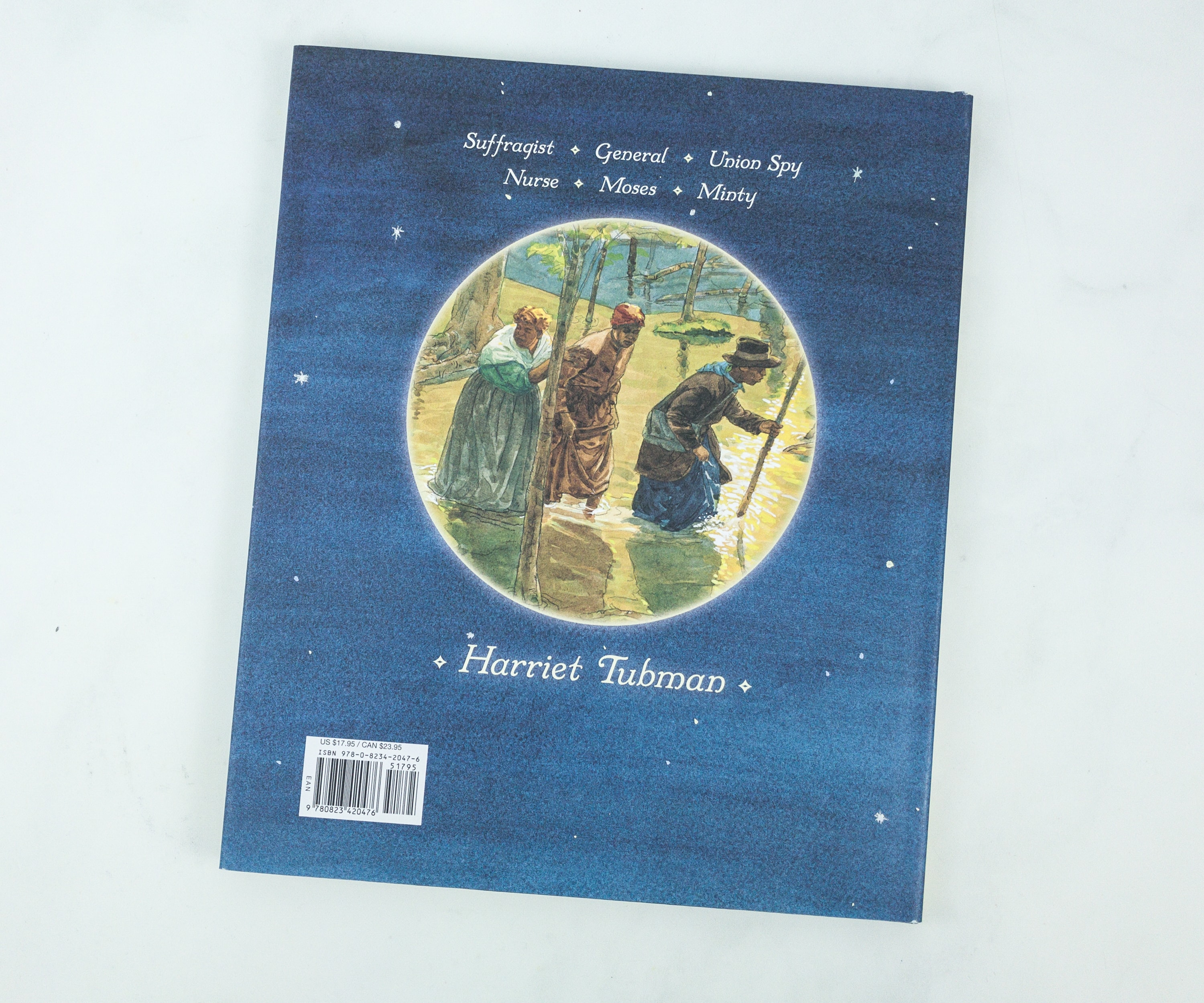 This is basically the biography of Harriet Tubman, but rather than a simple narrative it was presented as a poem!
The inner flap of the book gave us a glimpse of what the book is all about. Harriet Tubman, also known as "the Moses of her people," went through a lot of struggles and fulfilled a lot of different roles.
This book came just right in time for Women's History Month! The full-page watercolor illustrations are quite powerful. The text is also great for reading aloud.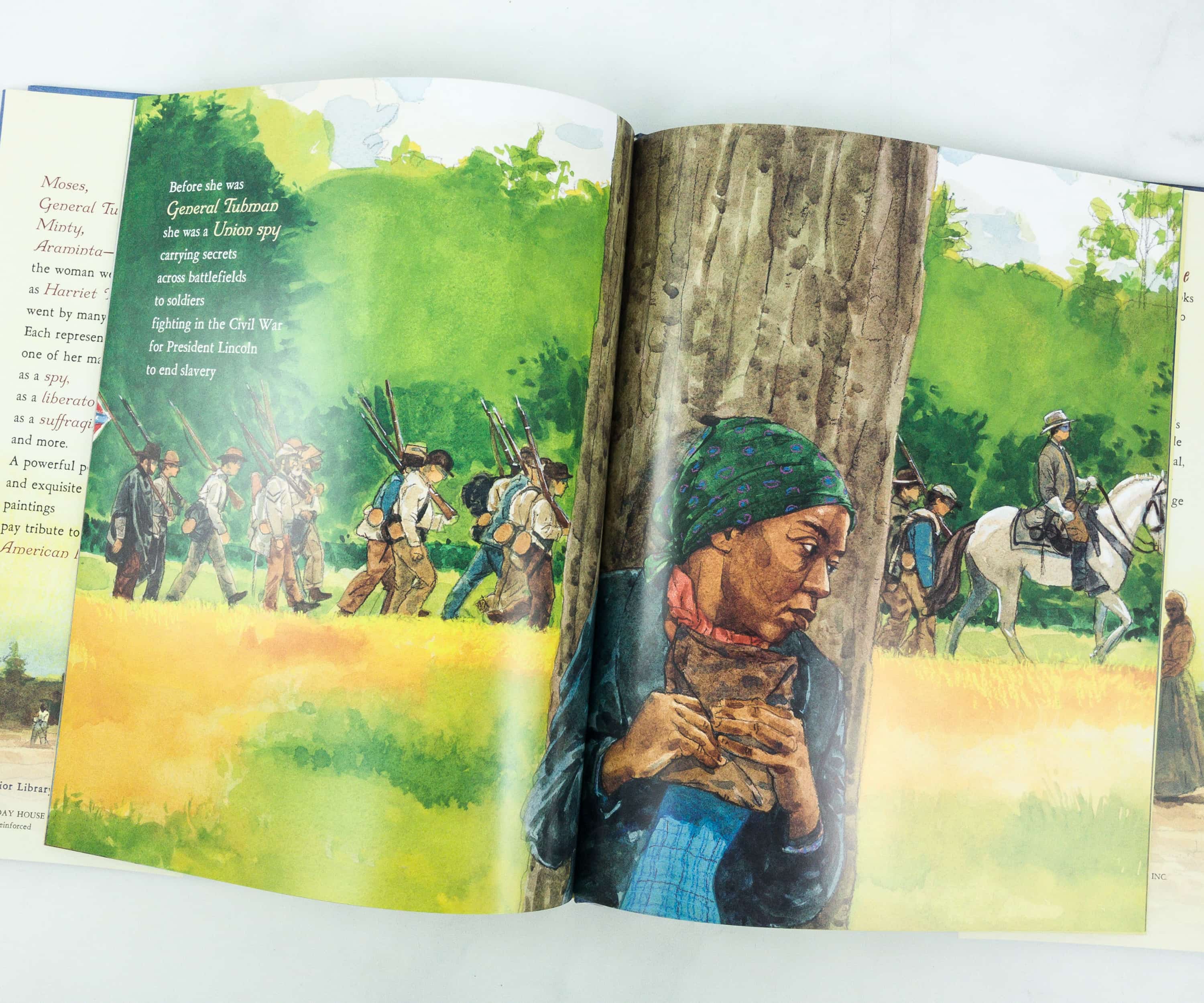 It's a great read about such a strong woman. Kids can understand it easily, and even adults can take inspiration from it.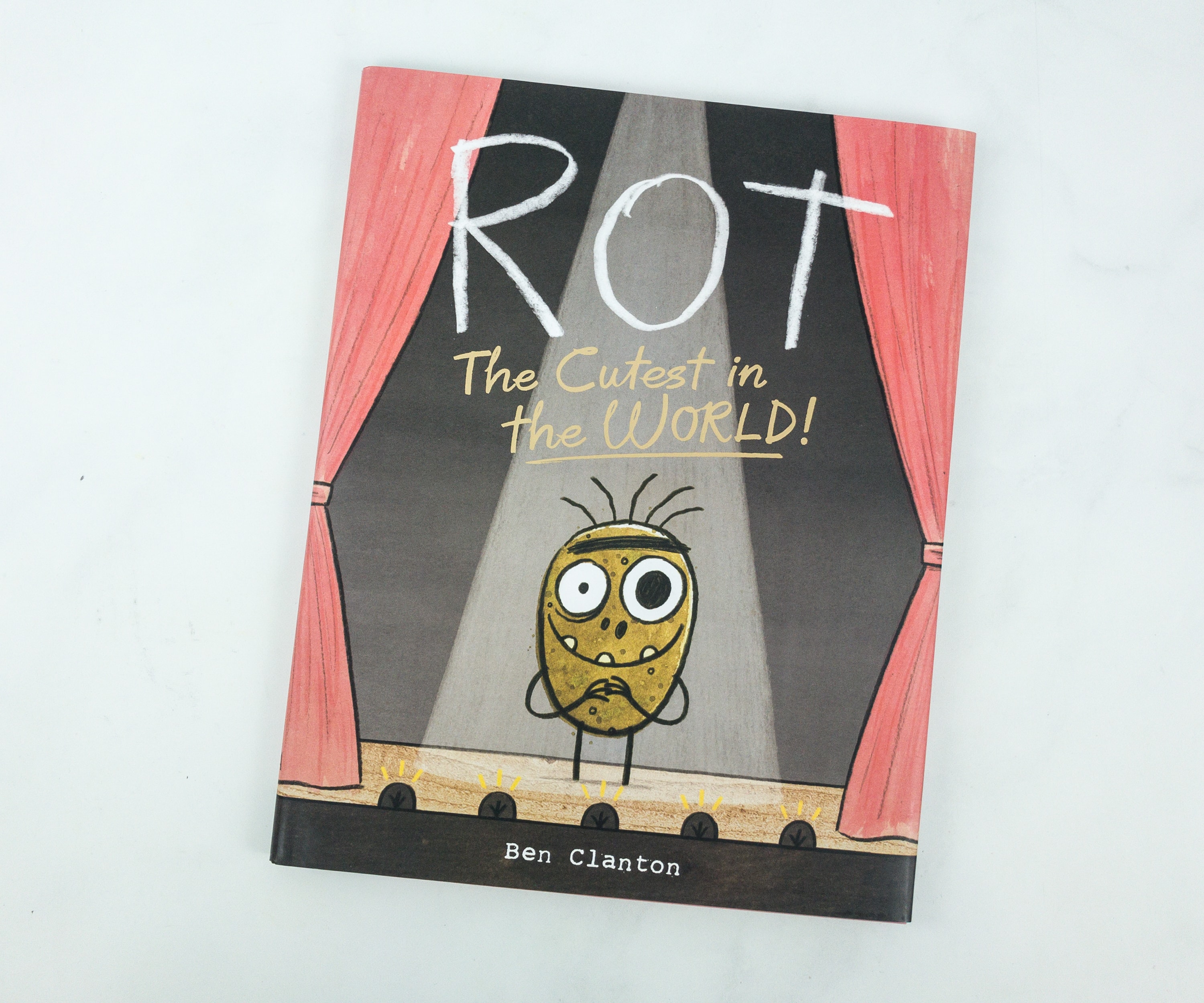 Rot The Cutest In The World by Ben Clanton ($16.06)
A mutant potato learns that he's pear-fect just the way he is in this bright, fun, and silly picture book from the creator of It Came in the Mail that will have kids collapsing in giggles (and rescuing the contents of the vegetable drawer).

Rot is a mutant potato. Like most mutant potatoes, Rot loves all sorts of games and contests. So when he sees a sign for the "Cutest in the World Contest," he can't wait to enter.

But when Rot realizes who he's up against—an itty-bitty baby bunny, a little-wittle cuddly kitten, and an eenie-weenie jolly jellyfish—he loses confidence. Will the judges find room in their hearts for an adorable mutant potato?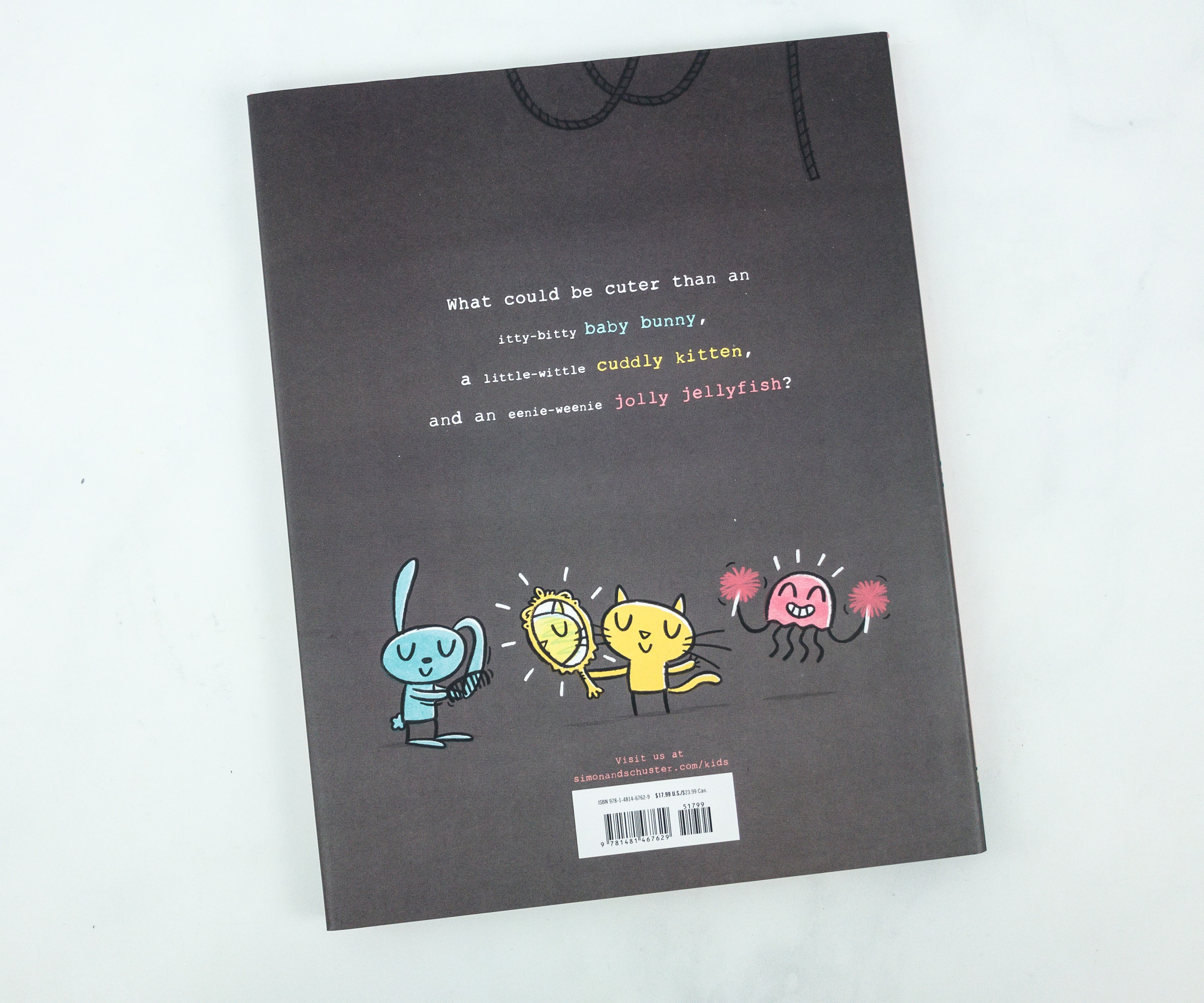 A story about self-confidence is made kid-friendly by funny and adorable characters!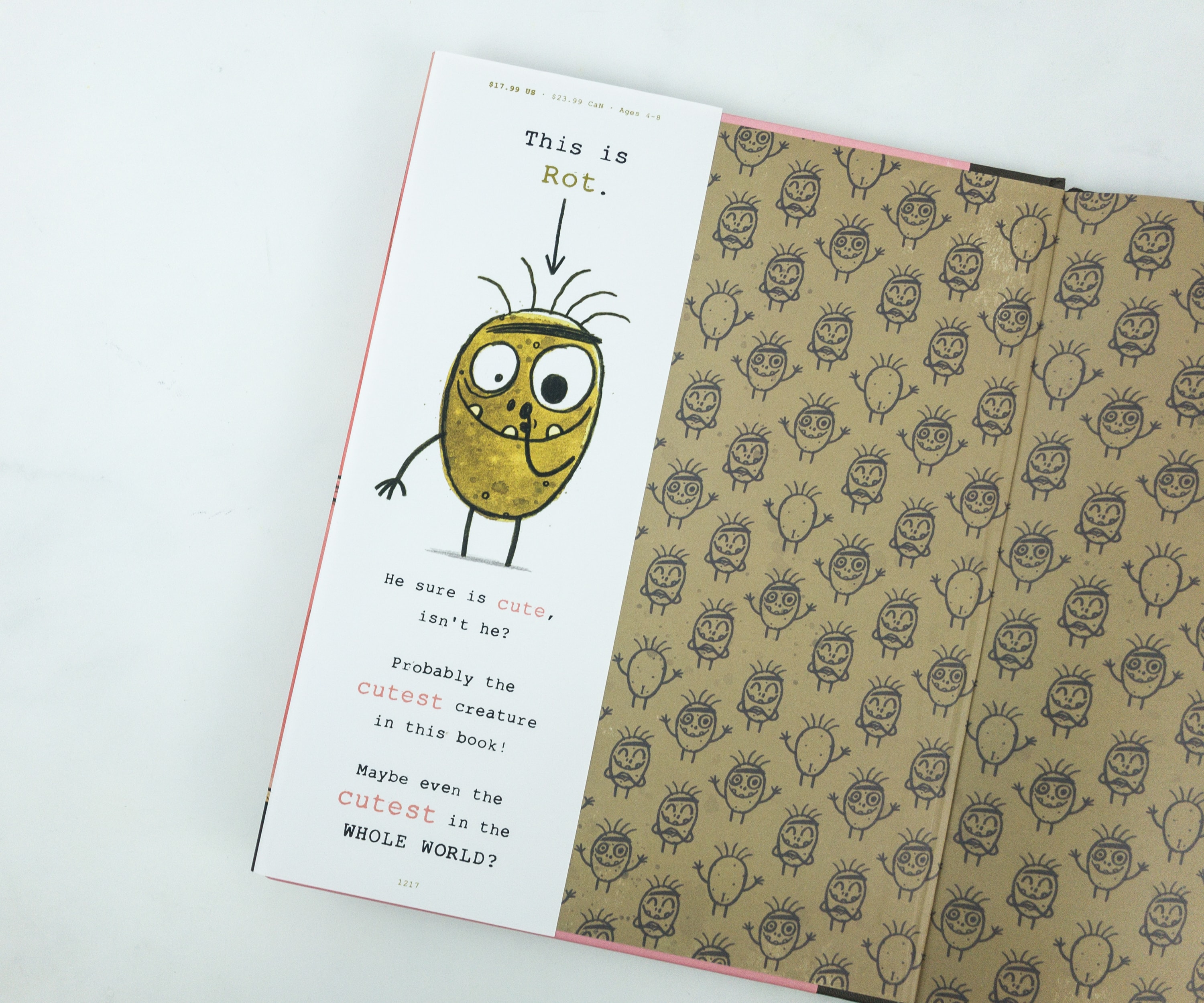 The inner flap of the book introduces us right away to the main character, Rot!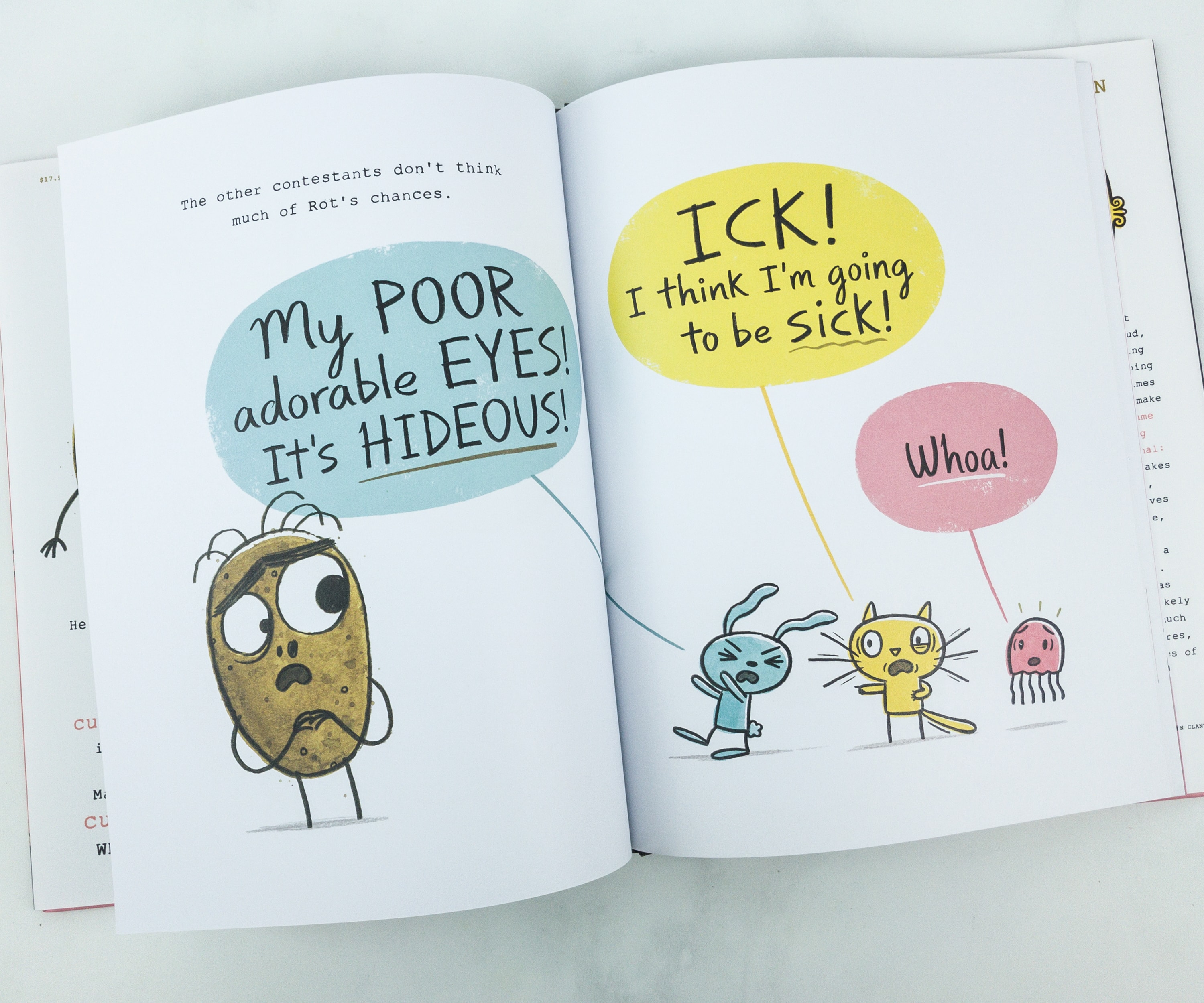 The drawings are simple, as well as the text. The accompanying dialogue is helpful in understanding the situation and the story.
Aside from the lesson about self-confidence, it also teaches us that we shouldn't judge others by their appearance and that it's really important to be kind.
Each book we received this month had something new to offer. We loved the selection, as there were books that took us to an adventure and books filled with valuable life lessons. Many of them are great bedtime reads and reading aloud practice as well. My kids loved everything in the box, but their favorite is Rot The Cutest In The World. It's not surprising because Rot is really an endearing character. Another standout is Before She Was Harriet. It's something worth keeping and reading again and again. Except for a physical flaw in one of the books, everything about this month's Literati is awesome! We can't wait for more titles from this subscription!
Any thoughts on Literati?