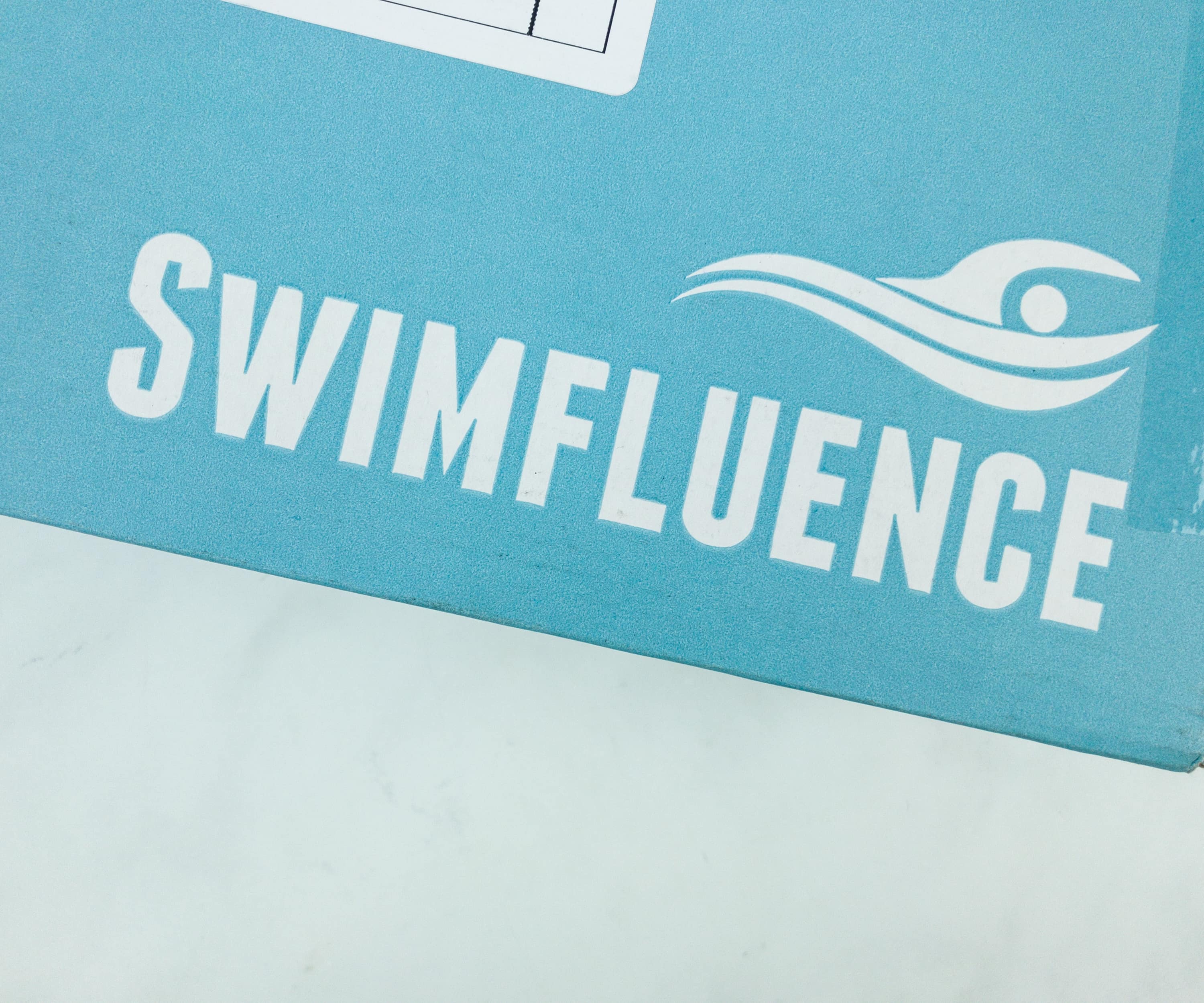 Every month, Swimfluence ships a box containing 6 to 8  pieces of gear and products curated for competitive swimmers. The subscription aims to foster healthy habits while introducing swimmers to helpful products designed for a swimmer's lifestyle.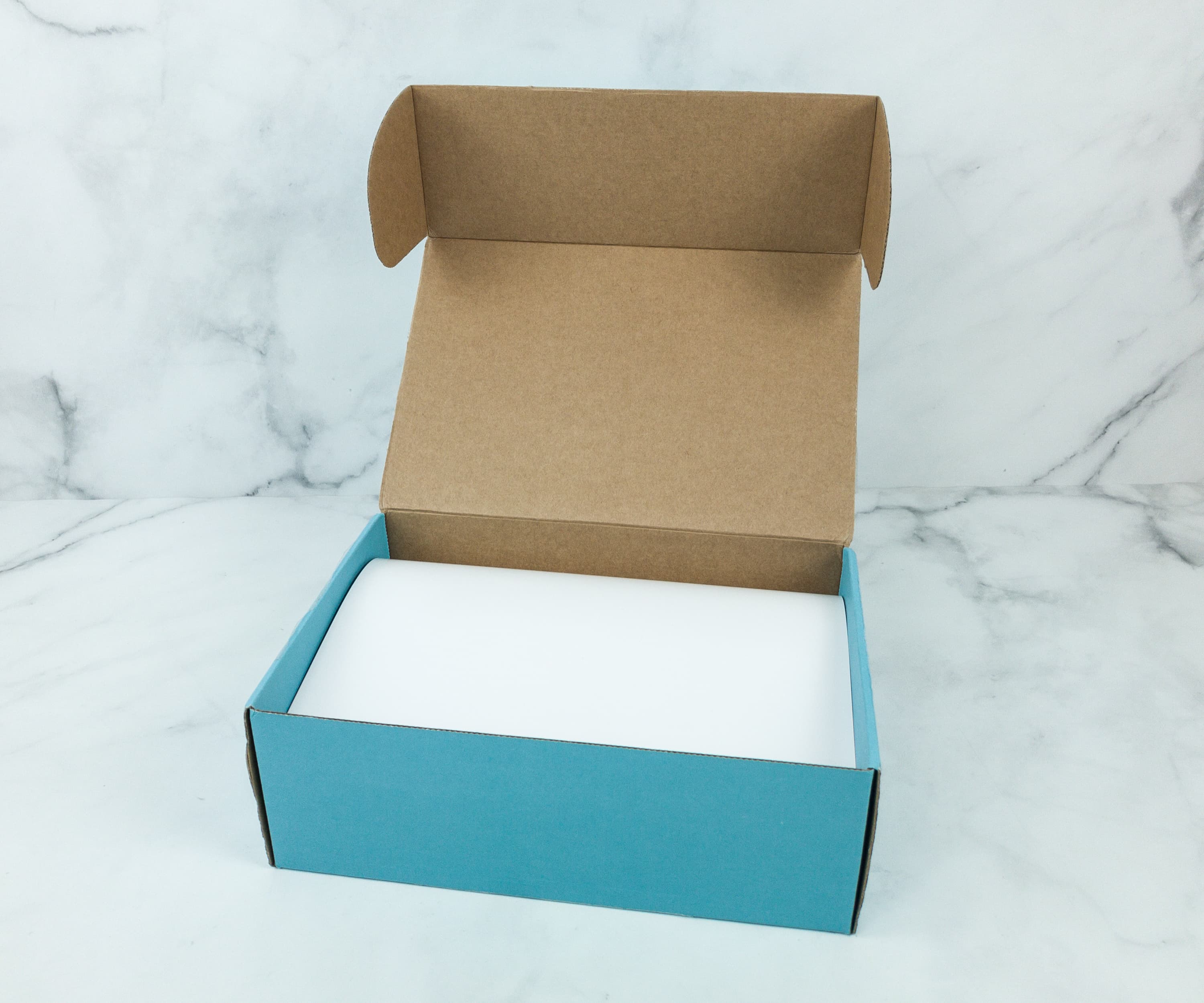 The back of the poster kept all the items hidden from view upon opening.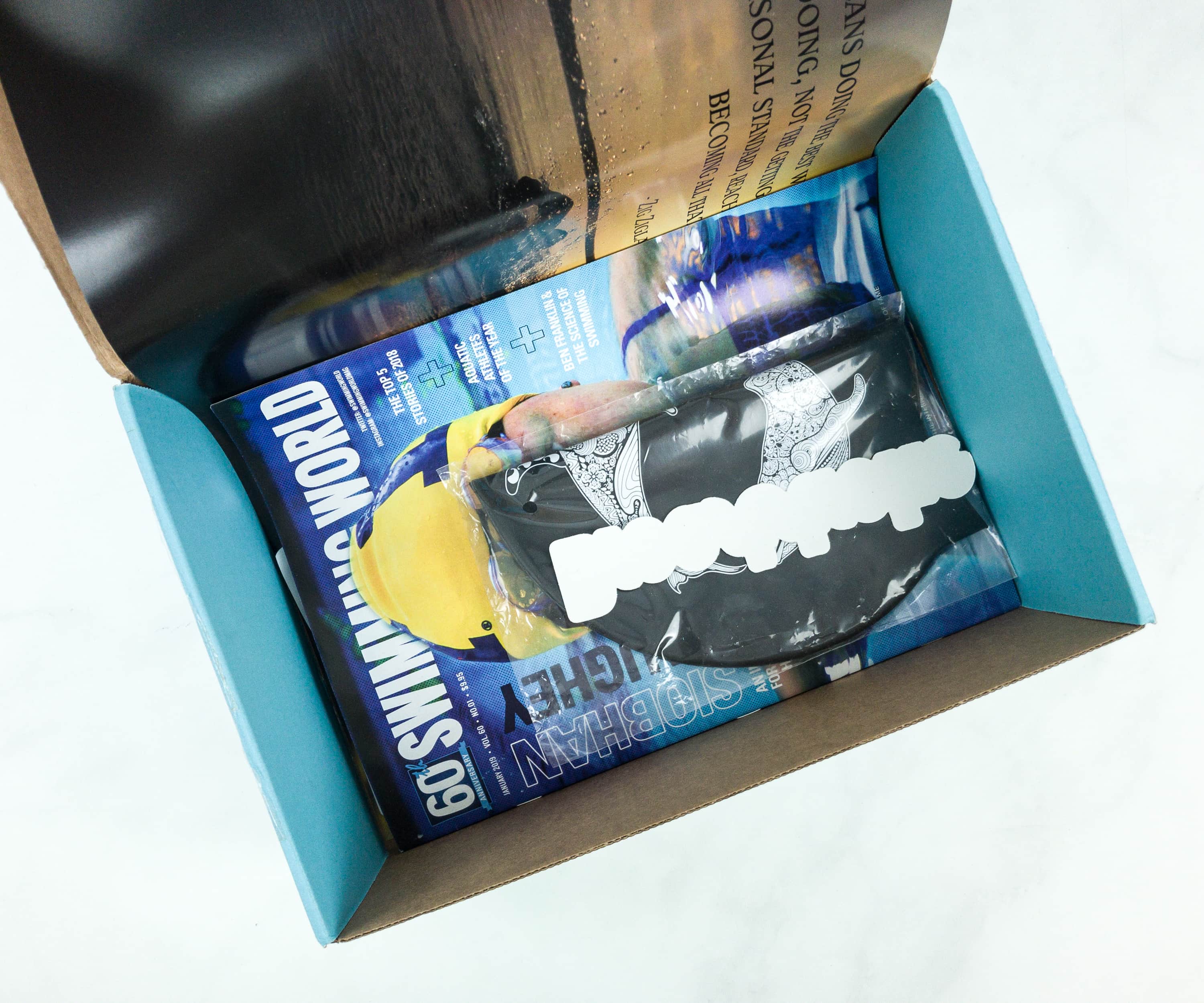 There's no extra packaging. Just the items and a magazine at the bottom.
Everything in this month's box!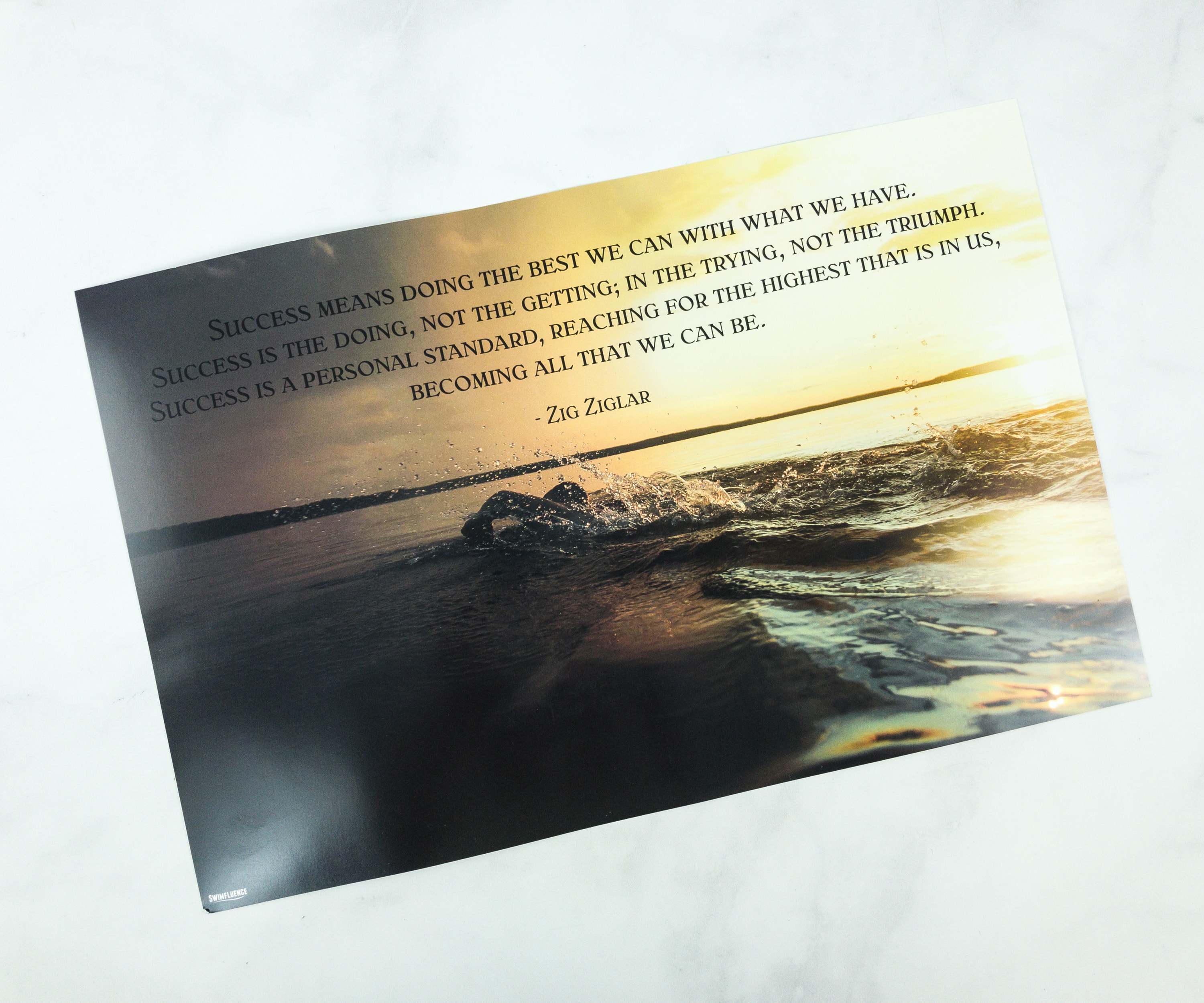 Poster. Every month, Swimfluence includes a poster with an inspirational message.
Success means doing the best we can with what we have.

Success is the doing, not the getting; in the trying, not the triumph.

Success is a personal standard, reaching for the highest that is in us, becoming all that we can be.

– Zig Ziglar
Swimming Cap. This sophisticated black swimming cap is made from silicone material with a flexible and smooth texture. It provides a perfect fit to enhance your swimming performance!
Decal Stickers. This month's box also includes stickers that feature four different types of swimming strokes: Backstroke,  Breaststroke, Butterfly, and Freestyle! You can put all of them on your car or share them with friends!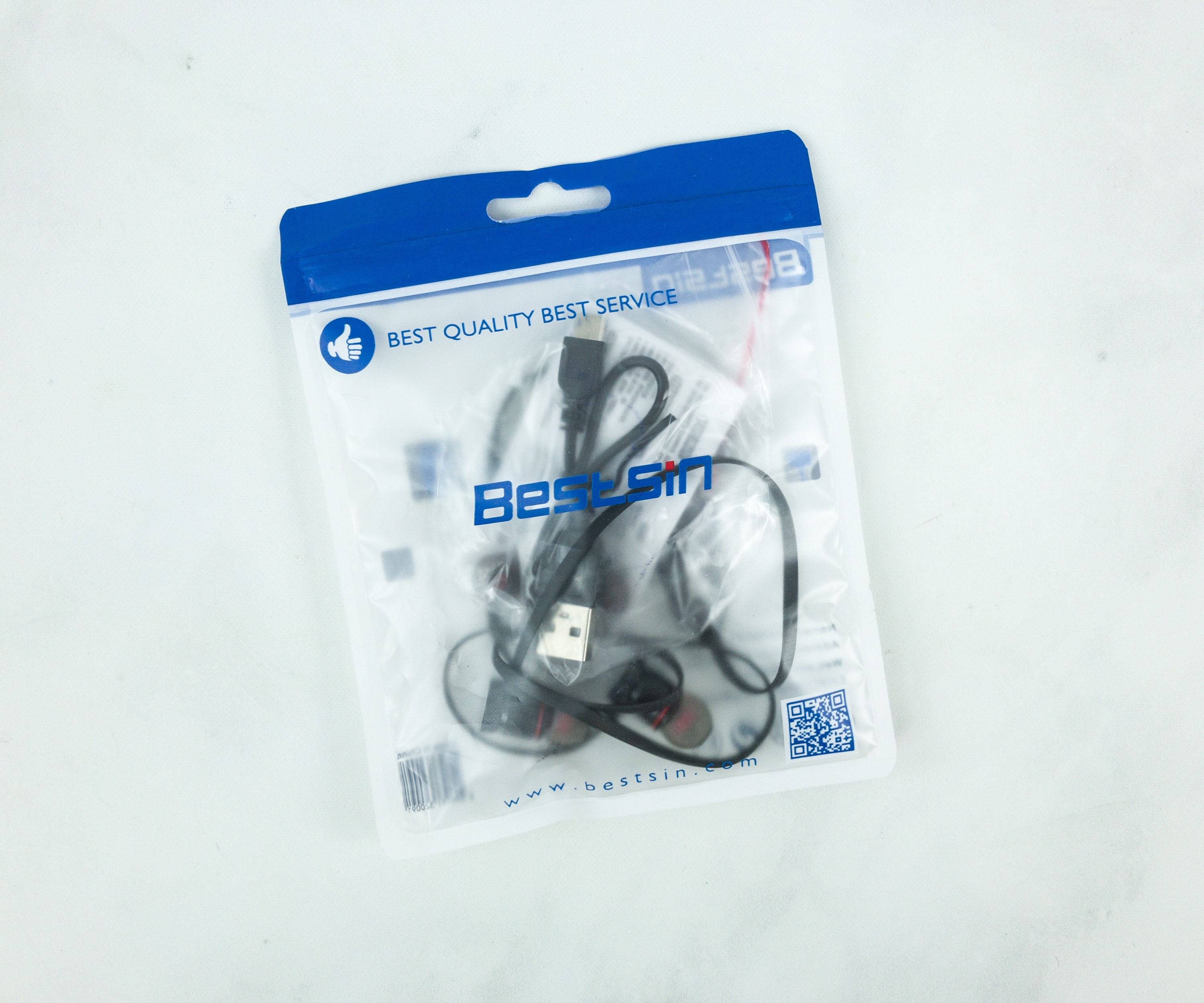 Bestsin Earphones. It's a wireless earphone, that connects to the phone through Bluetooth signals. This amazing accessory that can be paired with almost all every kind of phone.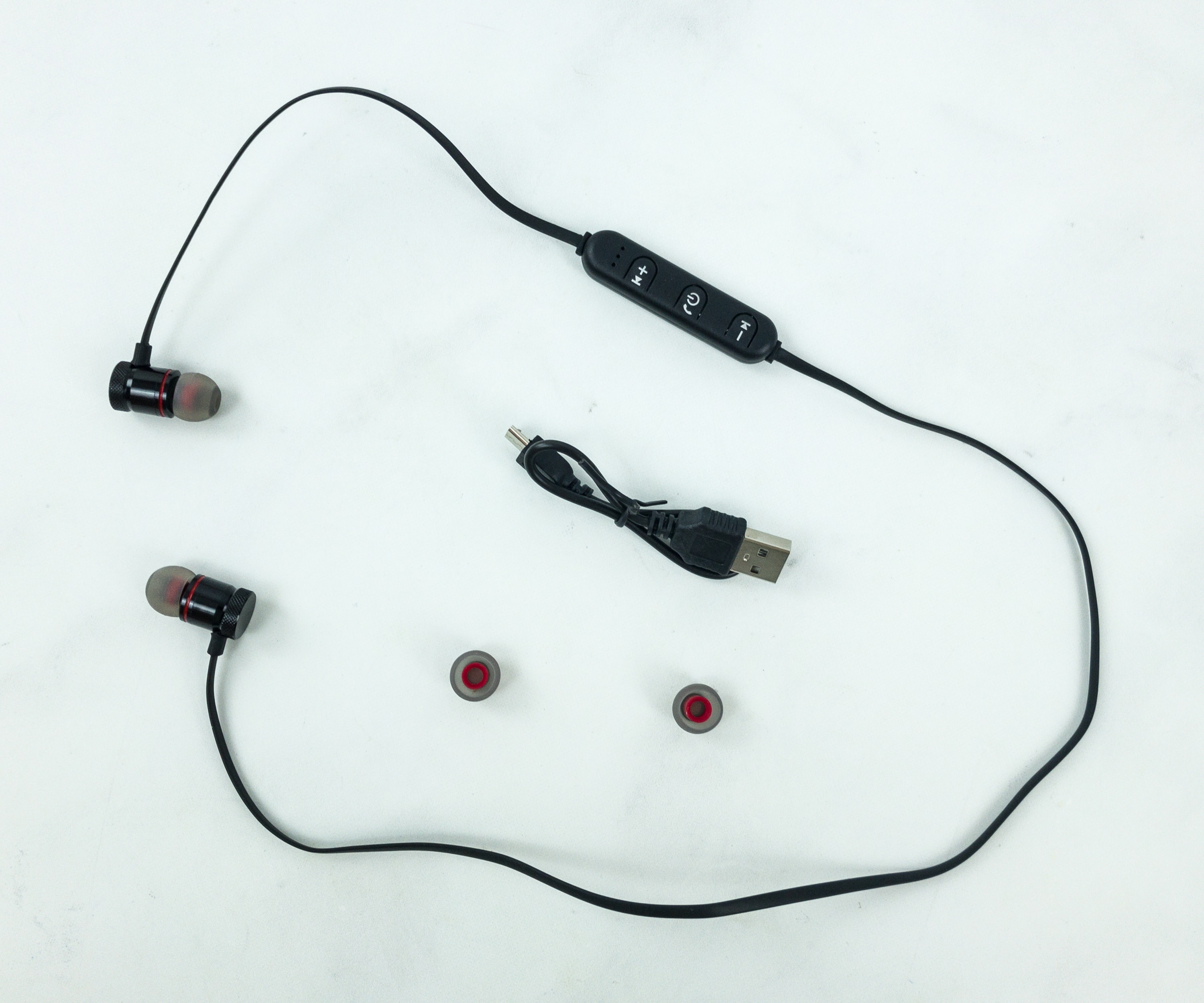 Everything inside the kit: the wireless headset, charger, and extra earbuds.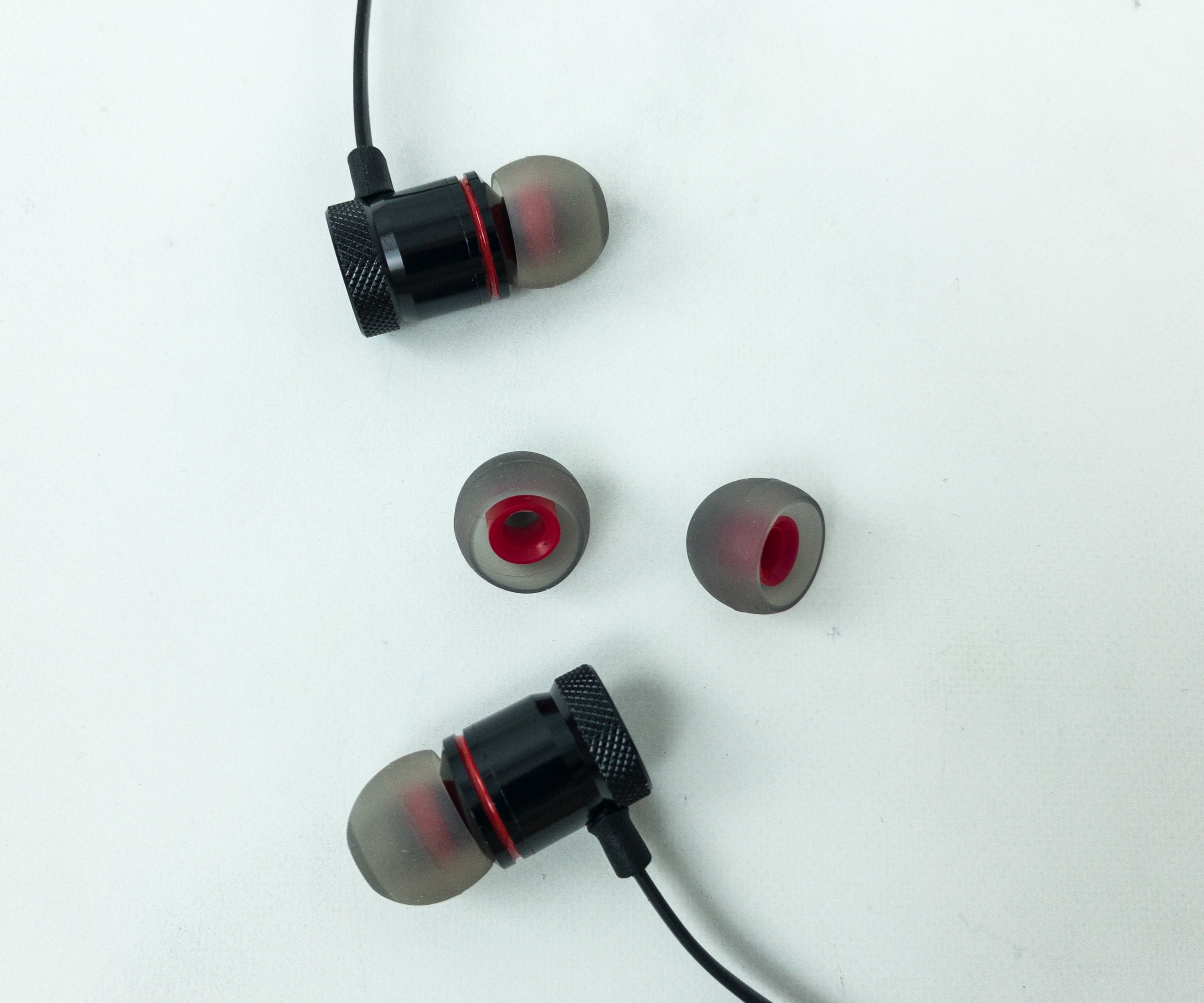 This earphone is so flexible, lightweight, and very handy. It's so soft yet durable too, certainly one of the best accessories to bring while traveling.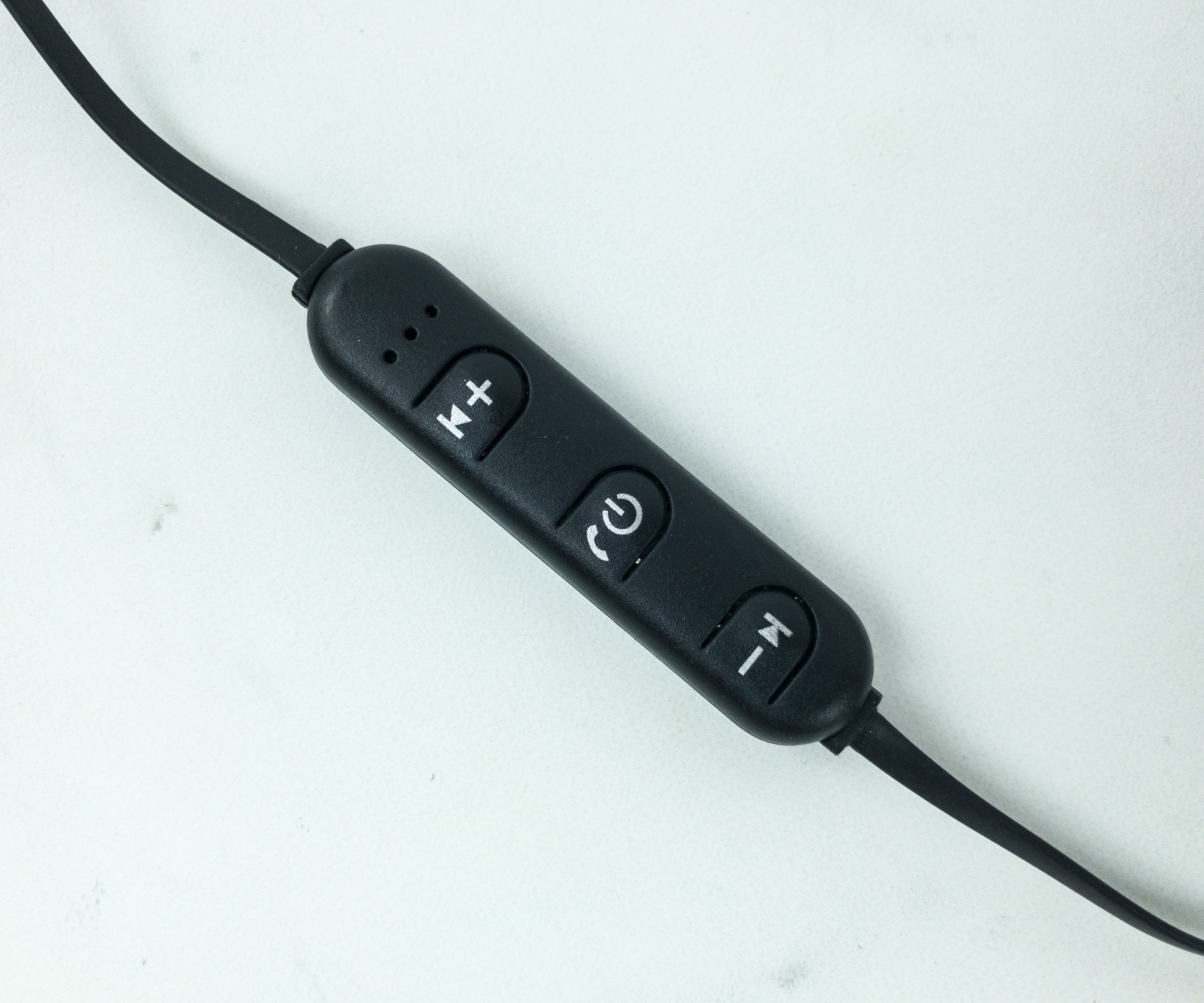 The headphone also features a built-in control panel which allows you to adjust the volume and channel of the radio frequency. This headset also has a 3-4 playing time with almost 1-2 hours charging time.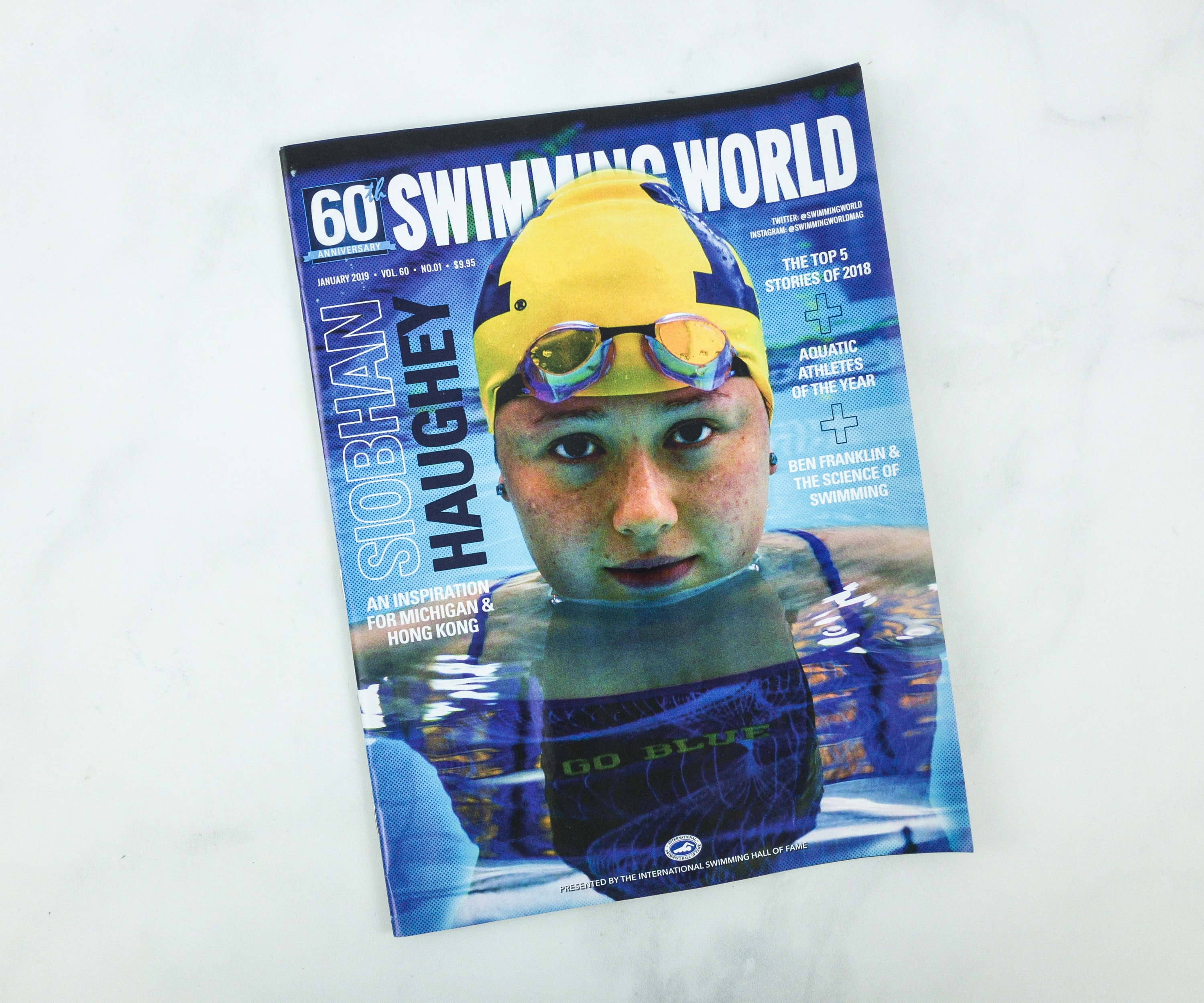 Swimming World January 2019 Edition ($9.95) Each month, Swimfluence includes a monthly edition of Swimming World Magazine which is produced by the International Swimming Hall of Fame and is targeted to youth, high school, and college-age swimmers.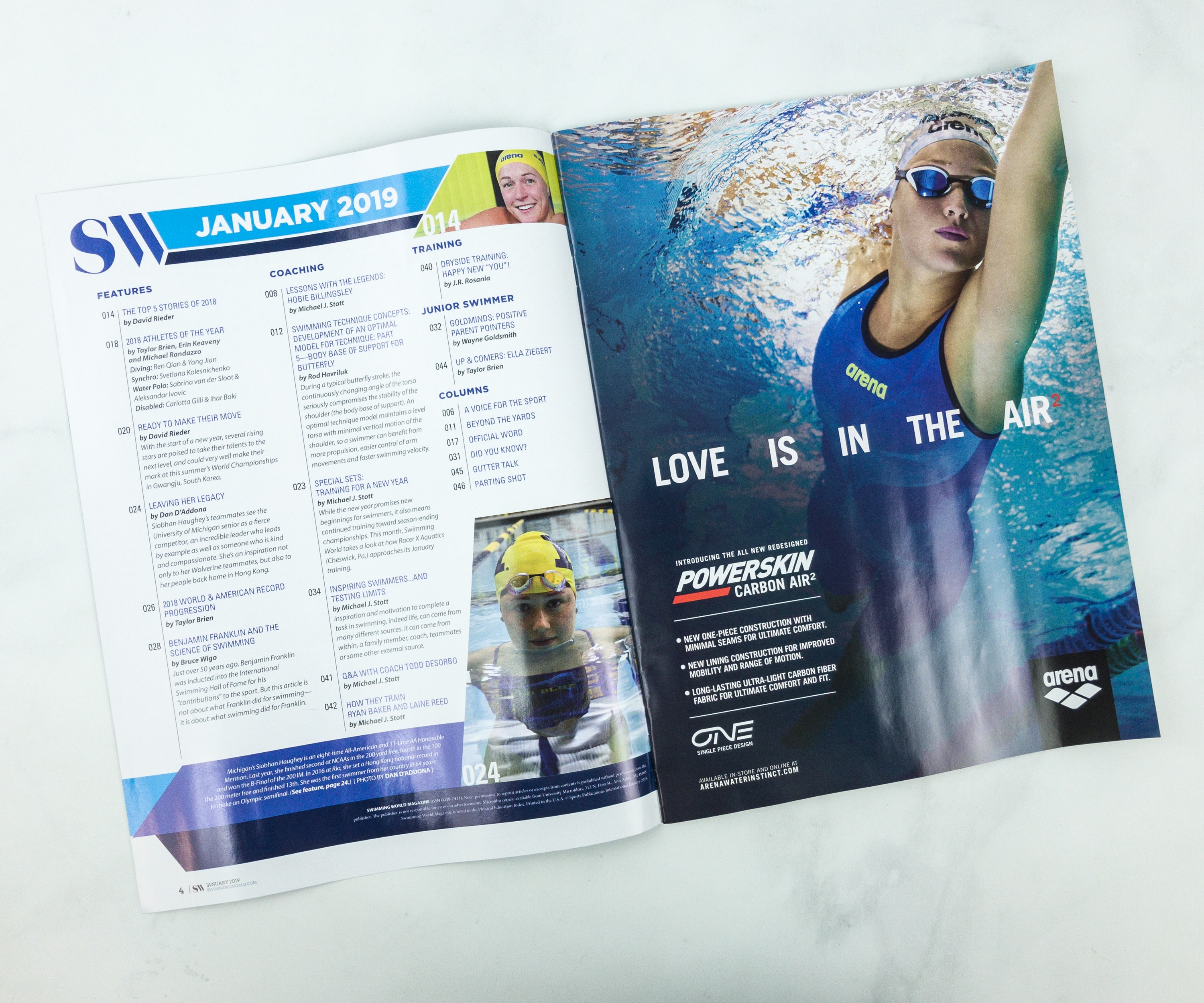 This month's cover features Siobhan Haughey, a Hong Kong native currently residing in USA and a member of University of Michigan's swimming club. She's a 100-meter freestyle gold medalist in 2013, and was named Swimmer of the Championships at the Big 10 championships in 2016. She also helped lead the University of Michigan to claim the team title, the first time that university had done so since 2004.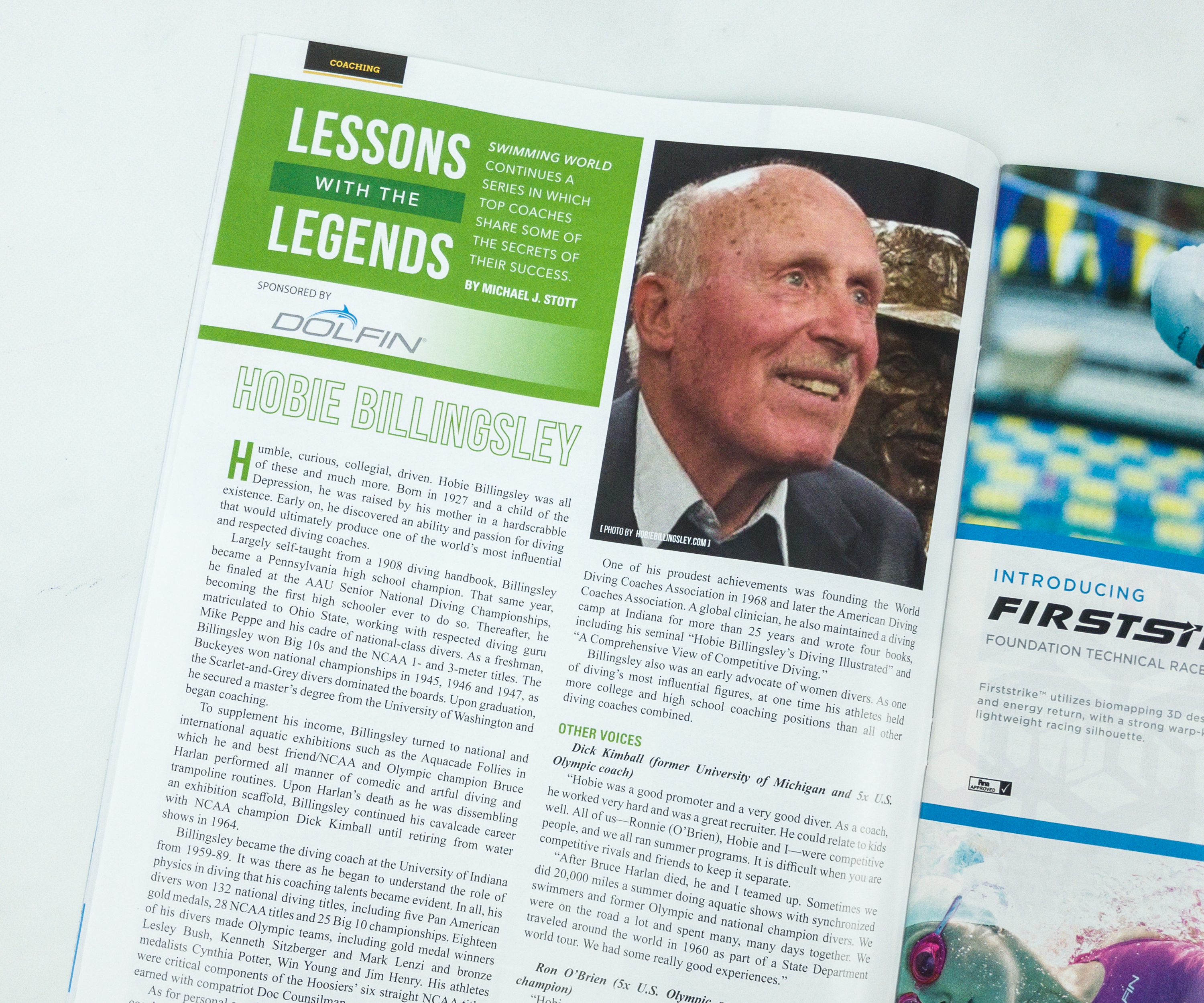 The magazine also includes A Lessons with the Legend, which is written by Michael J. Stott. This article lets you know about the secrets of world-class swimmers and coaches for success.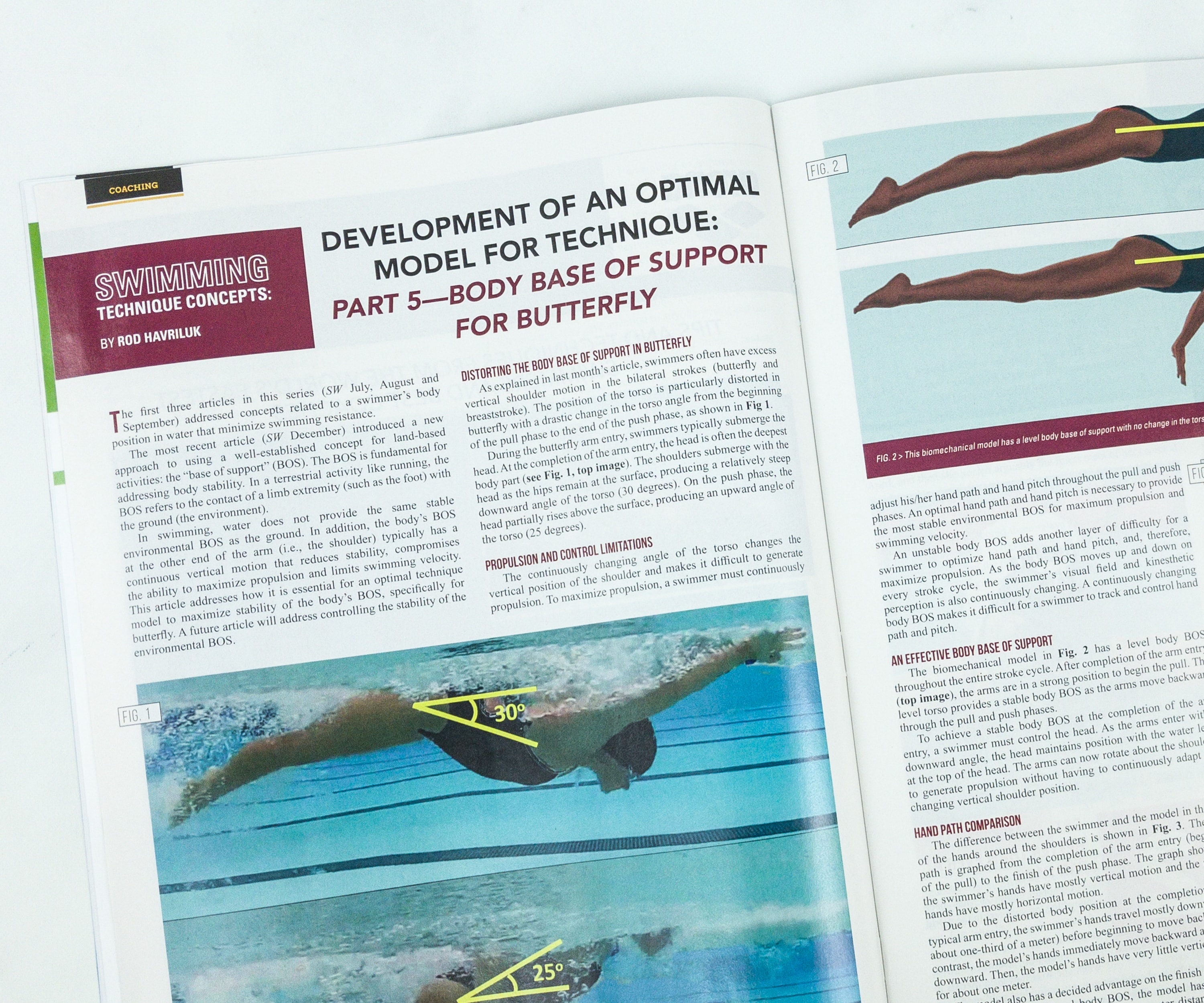 We also got an article about the swimming technique concepts, written by Rod Havriluk. It's visible technique model that maintains a level torso with the minimal vertical motion of the shoulder, making sure that the swimmer can benefit from more propulsion, easier control of arms movements and faster swimming velocity.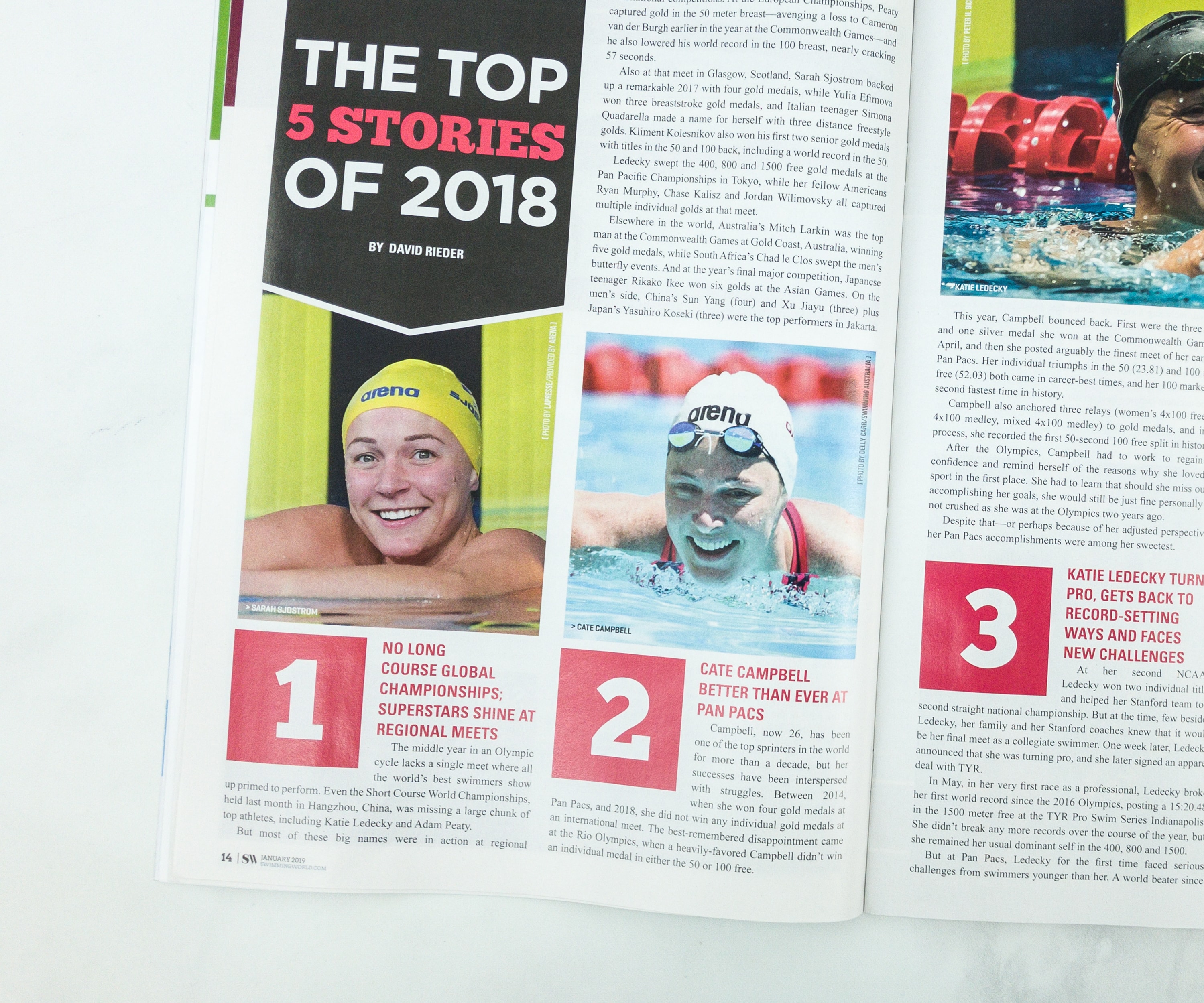 We also got here the top 5 stories for 2018.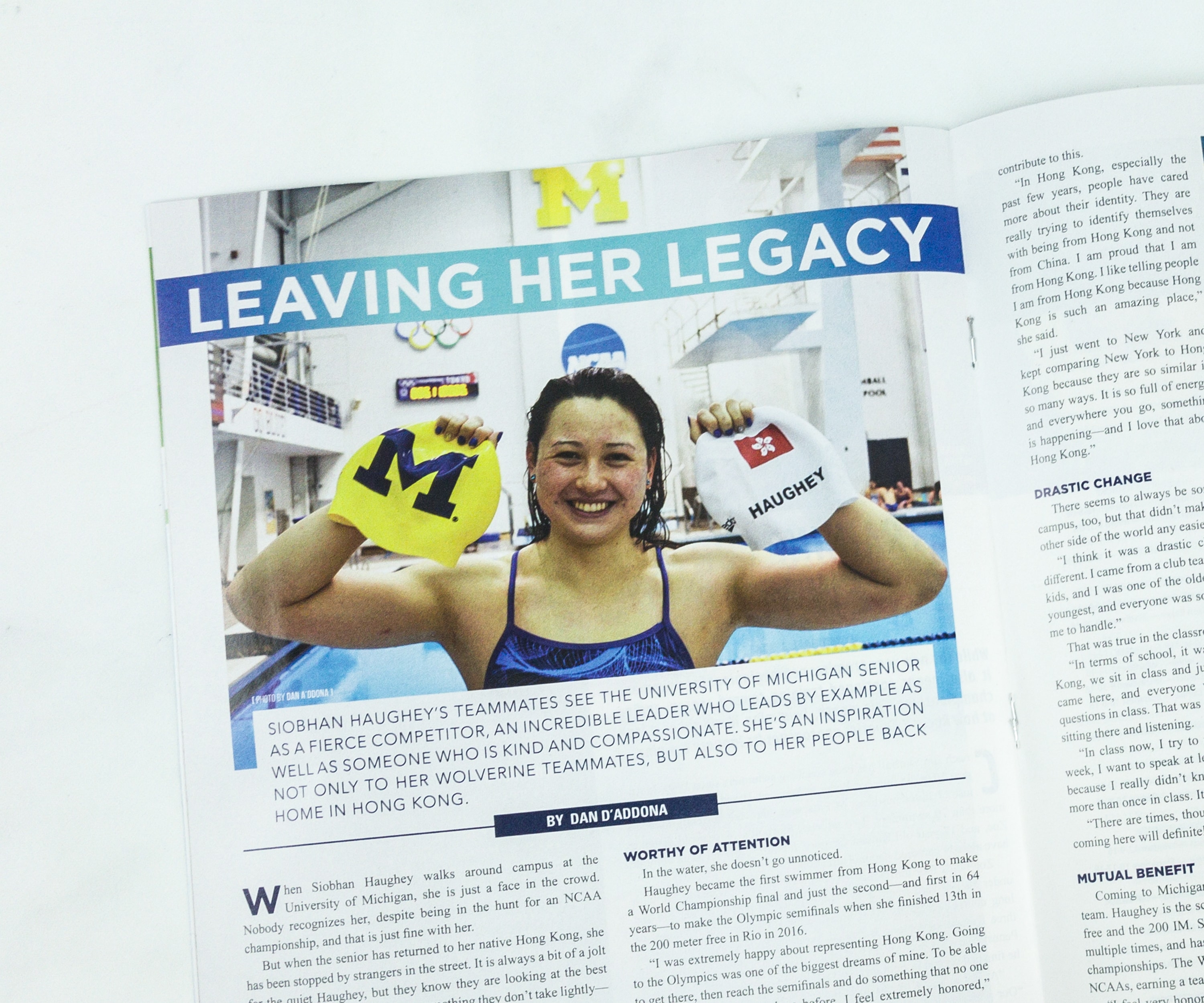 To have a clearer picture about this month's cover swimmer, they also feature some special pages about leaving her legacy at the university.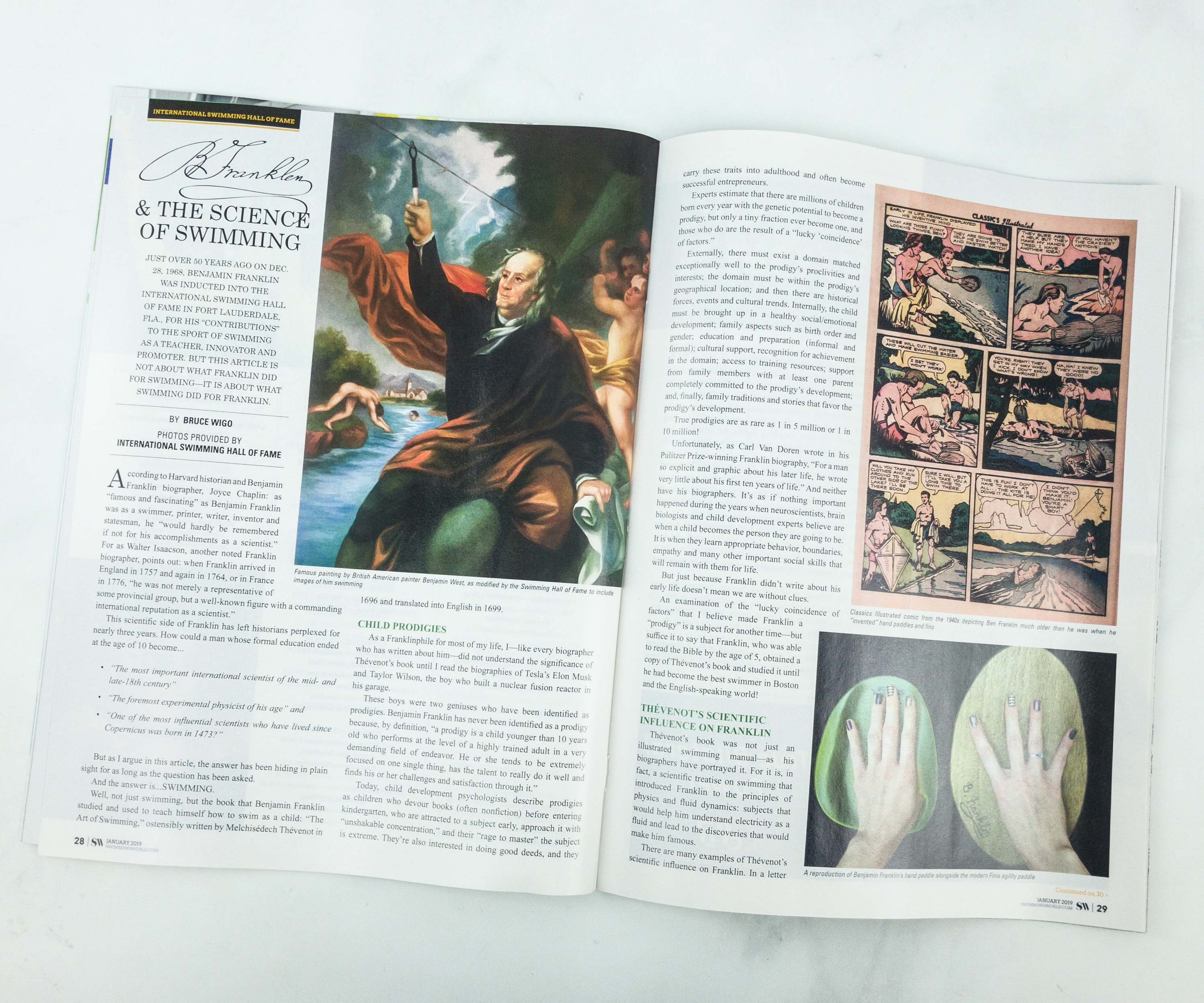 Another interesting feature is about the science of swimming, written by Bruce Wigo.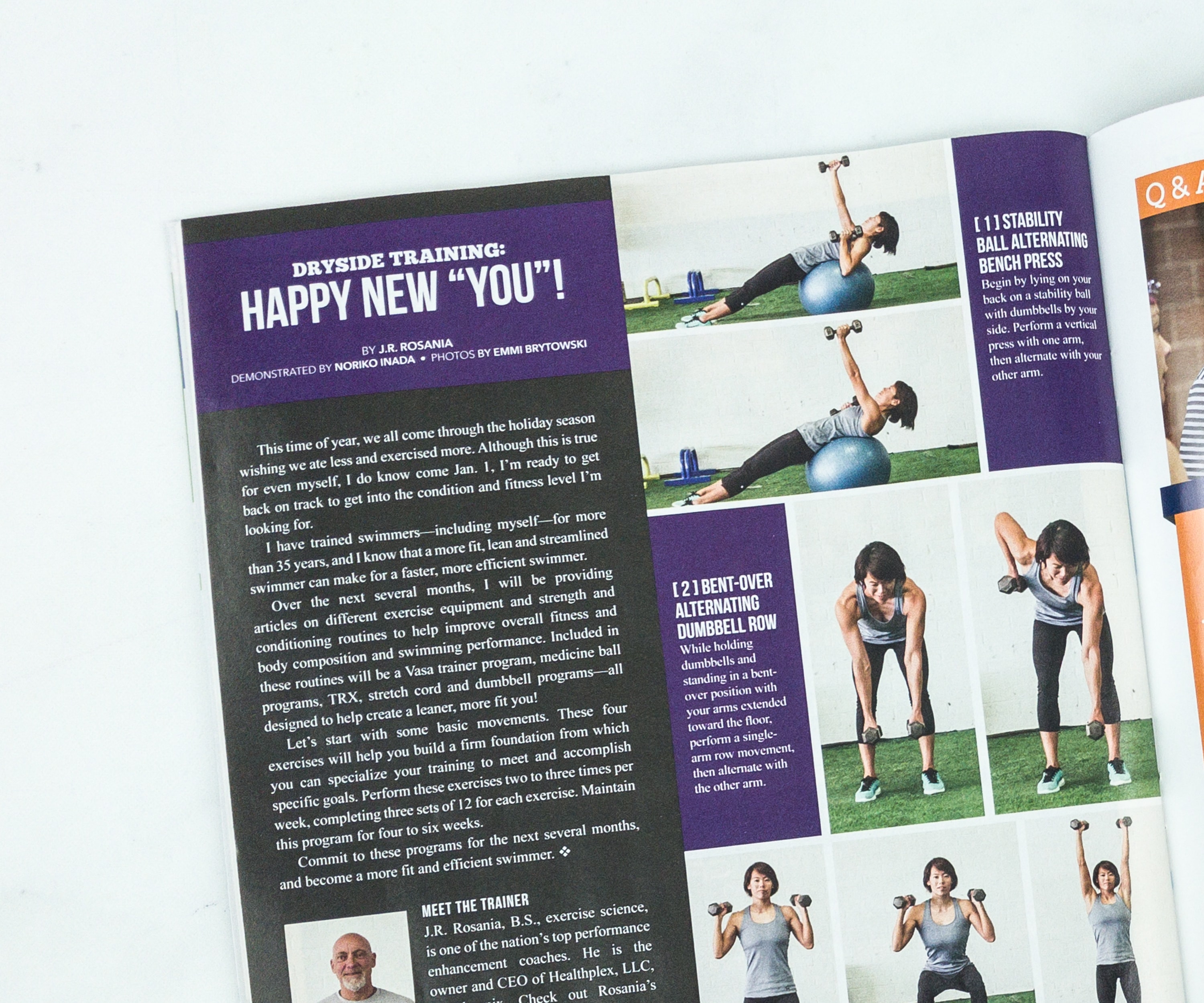 The latter part of the booklet features different indoor exercises that you can do even at your own home. It includes the ball bench press, alternating dumbbell row, and squats to achieve your happy new you!
Swimfluence is a good subscription for any swimming enthusiast. They deliver not just swimming gear but swimming inspiration as well. The swimming cap is pretty eye-catching and a great conversation starter too. As usual, I enjoyed reading the magazine, as it contains a number of essential information about swimming, and how you can improve yourself as a whole. I'm looking forward to more exclusive items in my next box!
Any thoughts about the Swimfluence box?