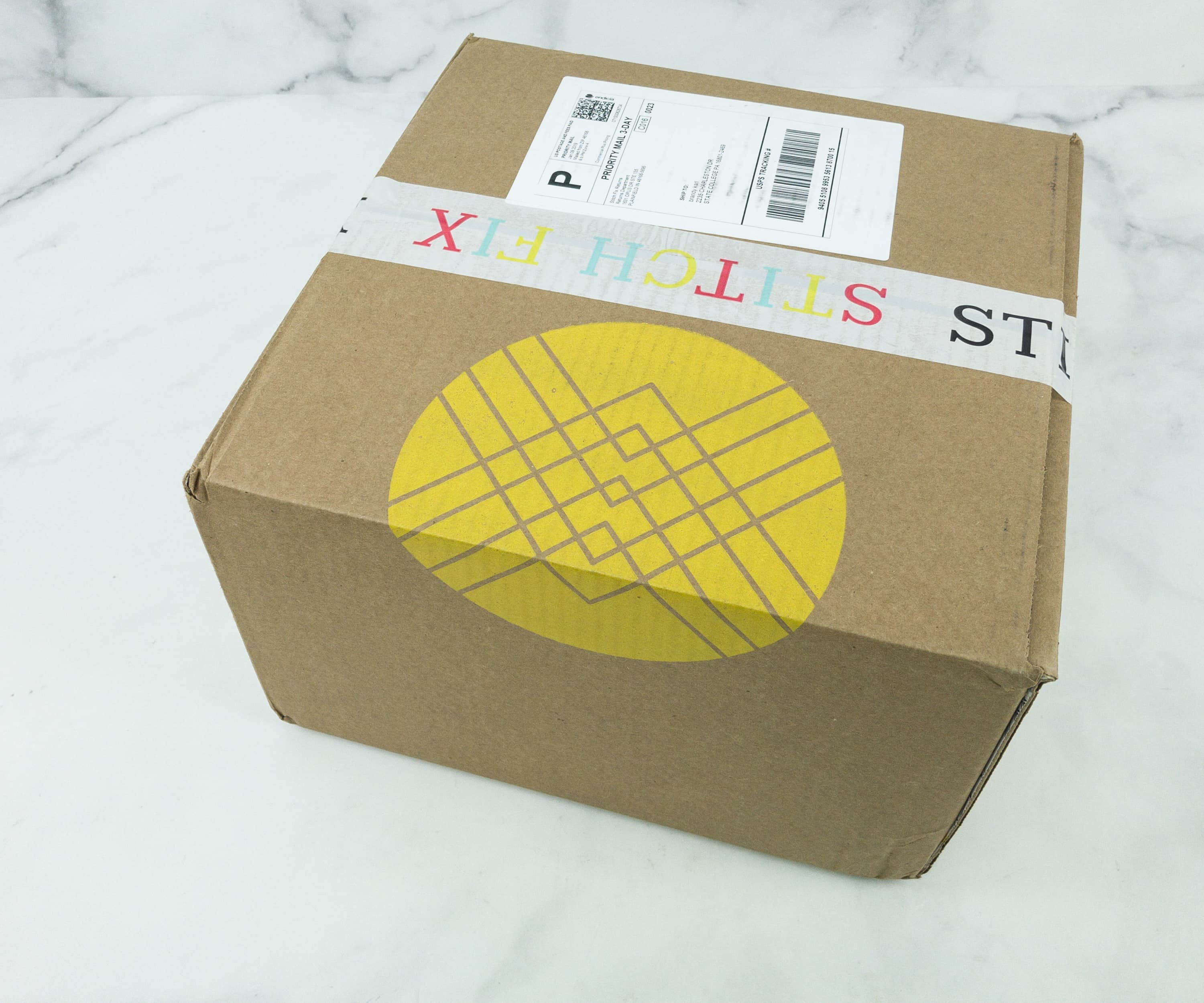 Stitch Fix Kids is a personal styling service for kids clothing ranging from sizes 2T to 14. At $20 styling fee for each box, you'll get 8 to 12 items with retail price ranging from $10 to $35 when it is shipped to you. You will be asked to share some styling preferences first when you sign up for this box so that the items included will be curated accordingly. If there are clothes that don't fit your child, you can always return them by the return envelope included in the box. If you do decide to keep all of the items, you will get 25% off on the whole box.
This is the review of StitchFix Kids for Girls.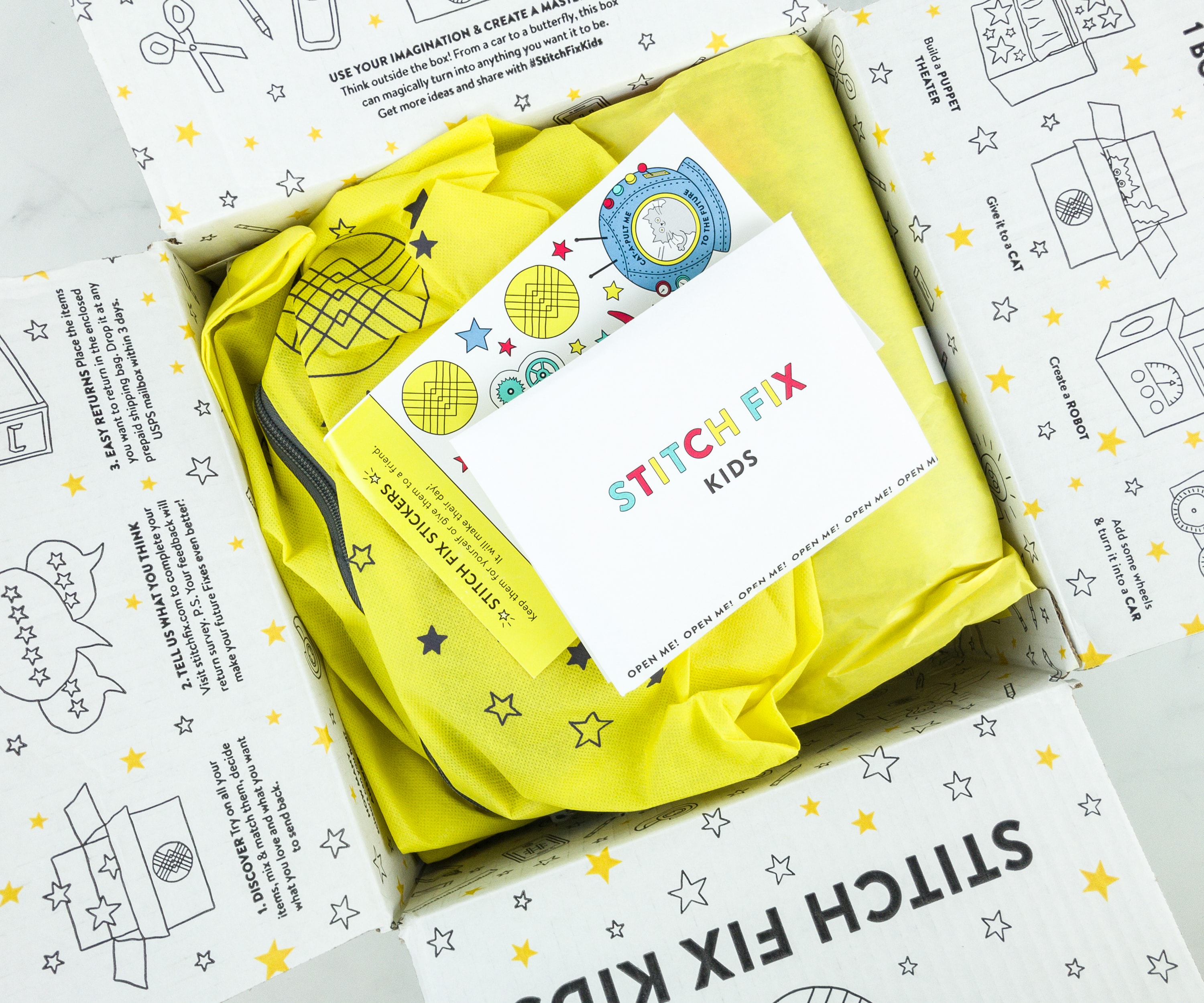 When you open the box, you will see several cards on top with the rest of the items hidden away. The flaps of the box contain everything you need to know about how the service works.
The return envelope is already included in the box so you can return the items easily.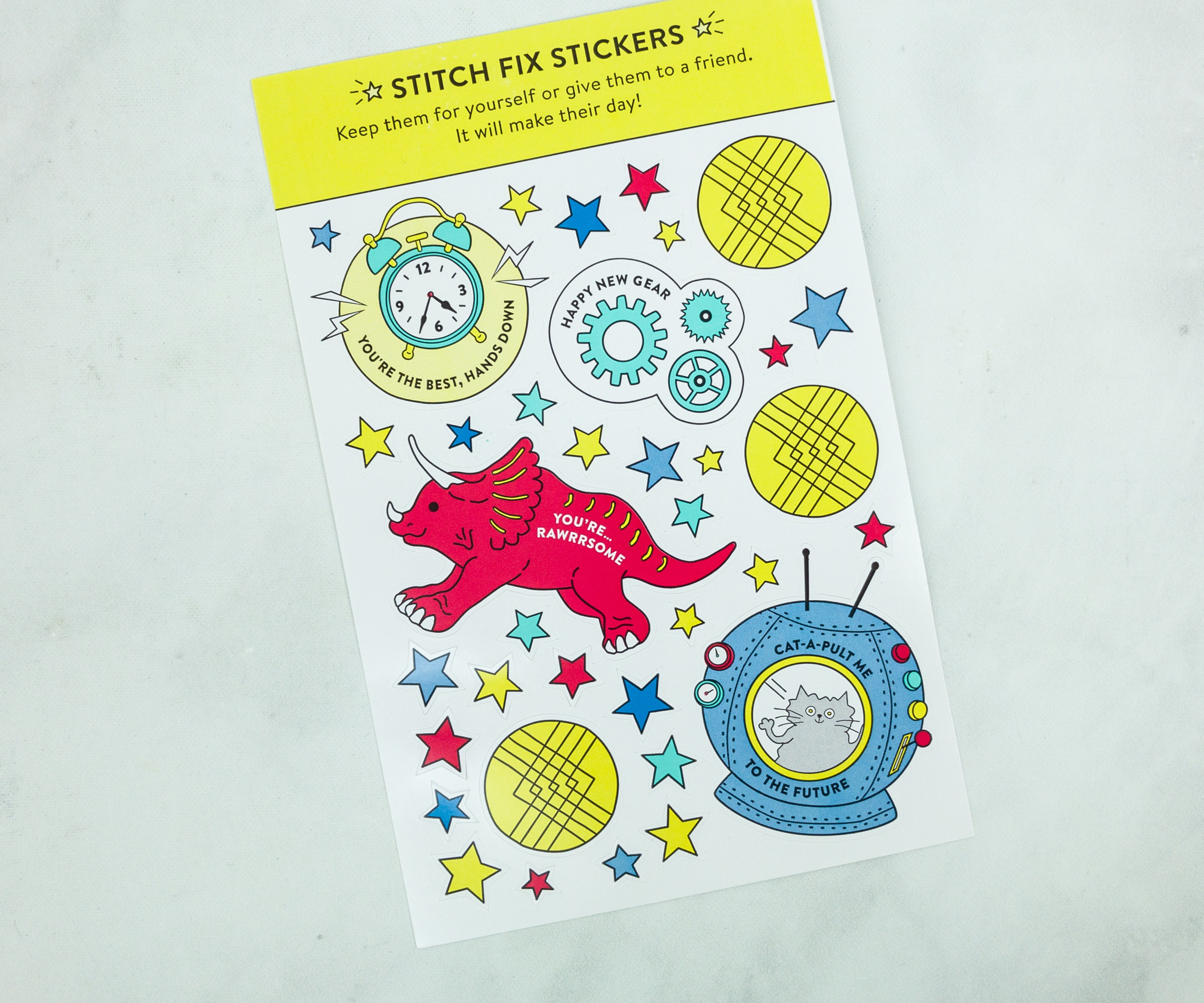 StitchFix started it off on the right foot with this cute set of StitchFix stickers.
It also comes with a StitchFix box challenge where you will have to make your own time machine.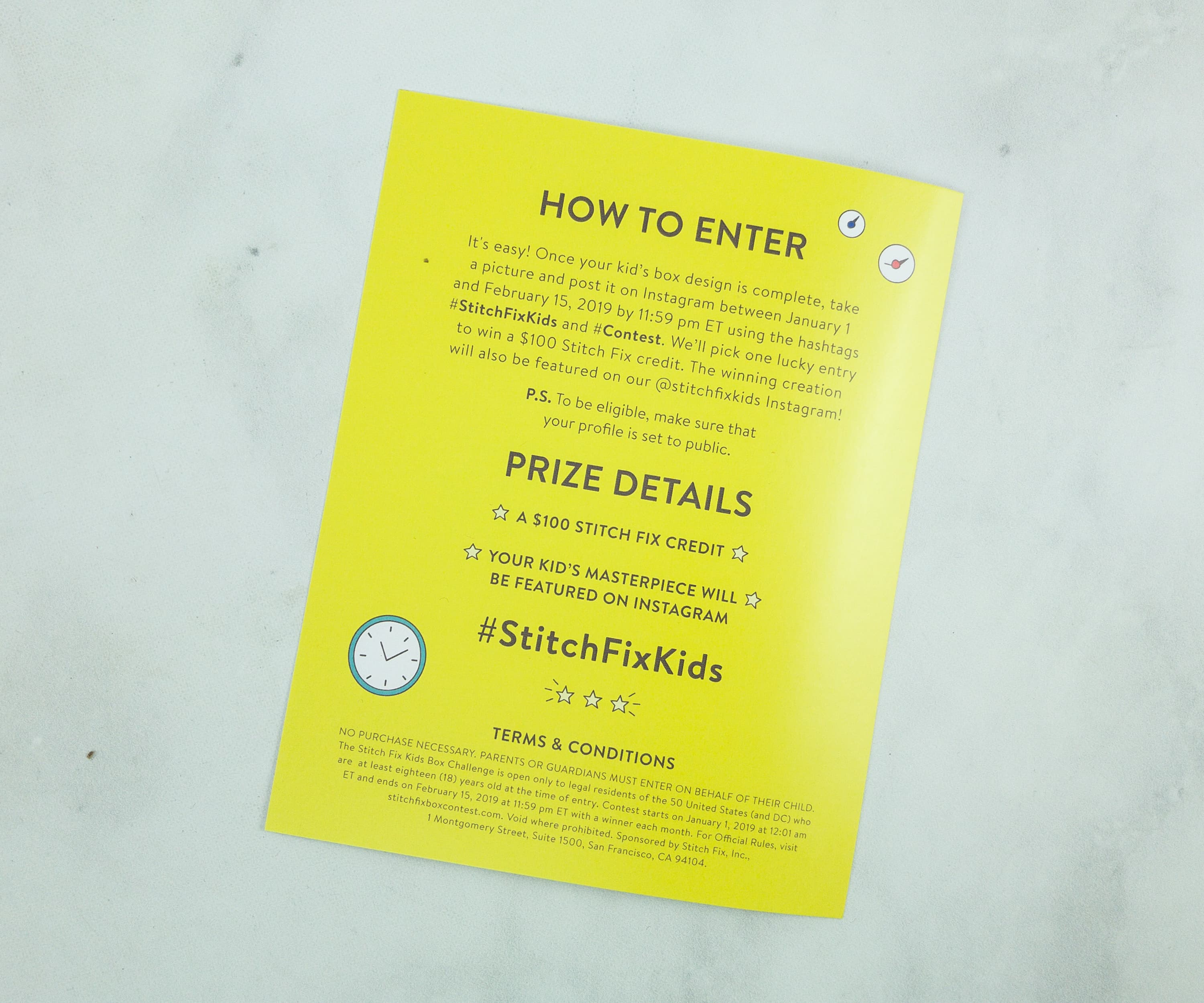 All the information about the challenge is found at the back. Winners will get $100 Stitch Fix credit.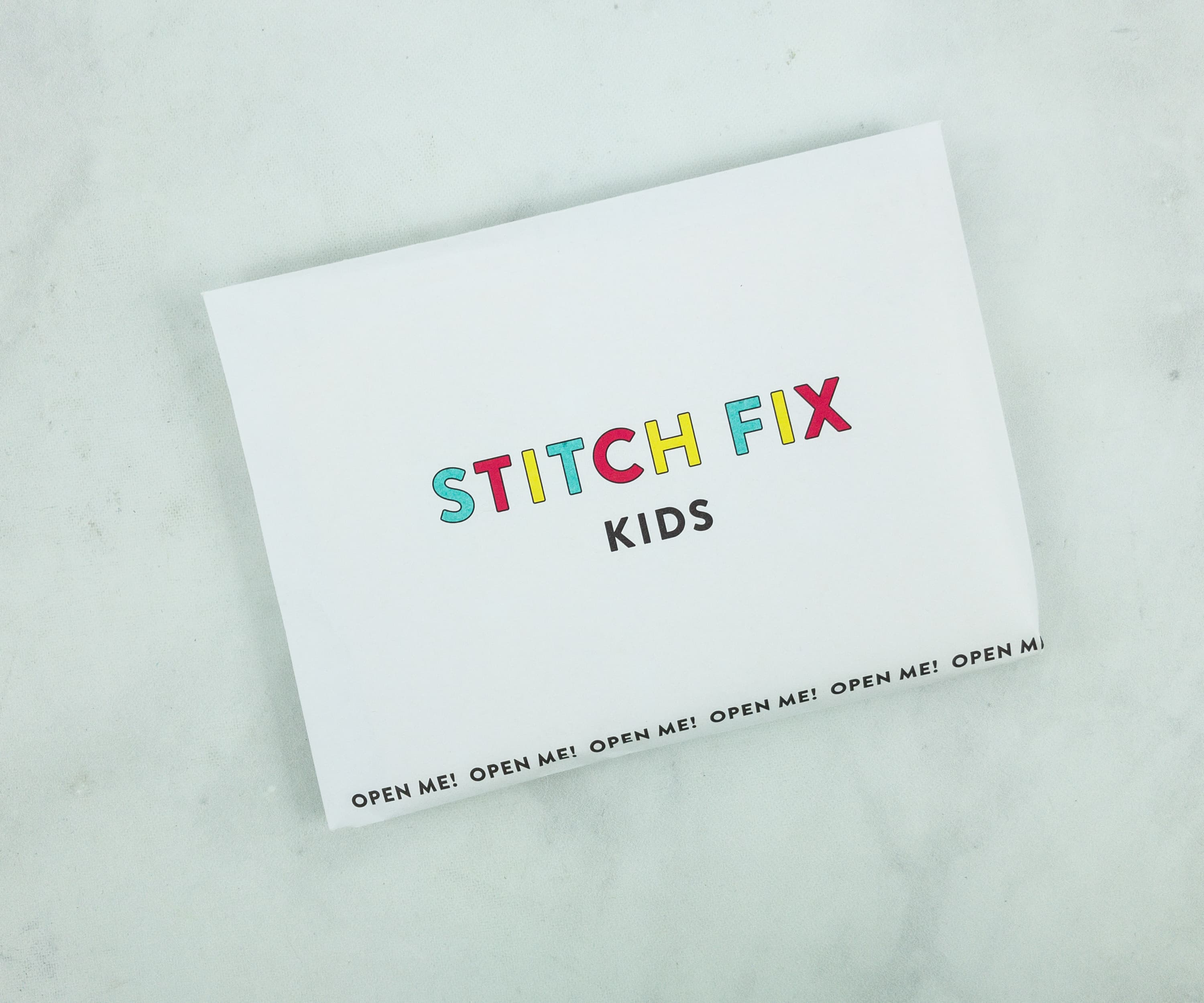 There's also a StitchFix envelope in the box.
It contains a welcome card!
There is a list of all the items included in this box, their size, and their price too. This way, it will be easier for you to compute how much you'll be paying if you'll get individual items.
Flip the sheet over and you will see the message from this month's stylist as well as the photos of the items inside this box.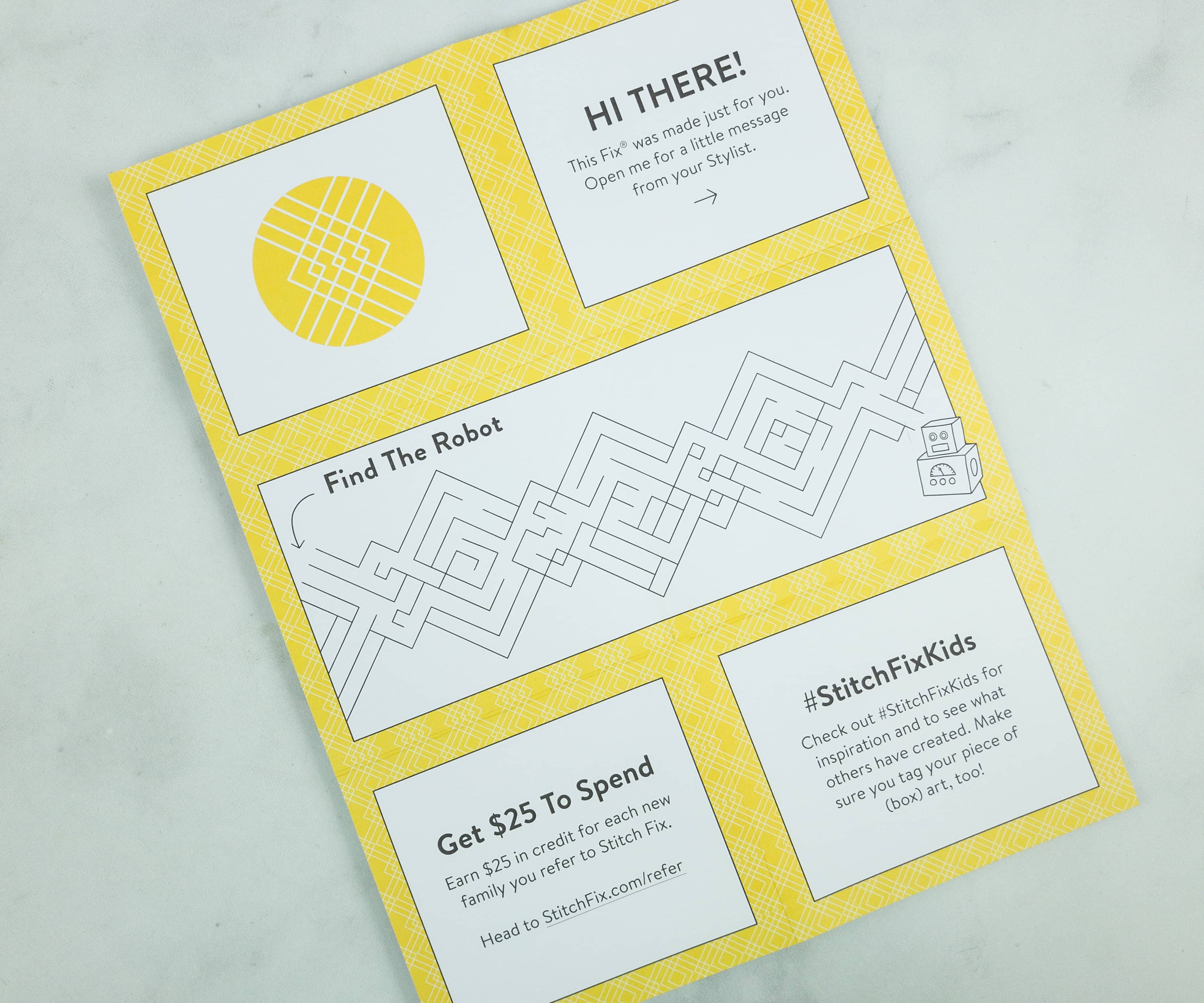 There's also a little activity that the kids can do, which is to find the robot.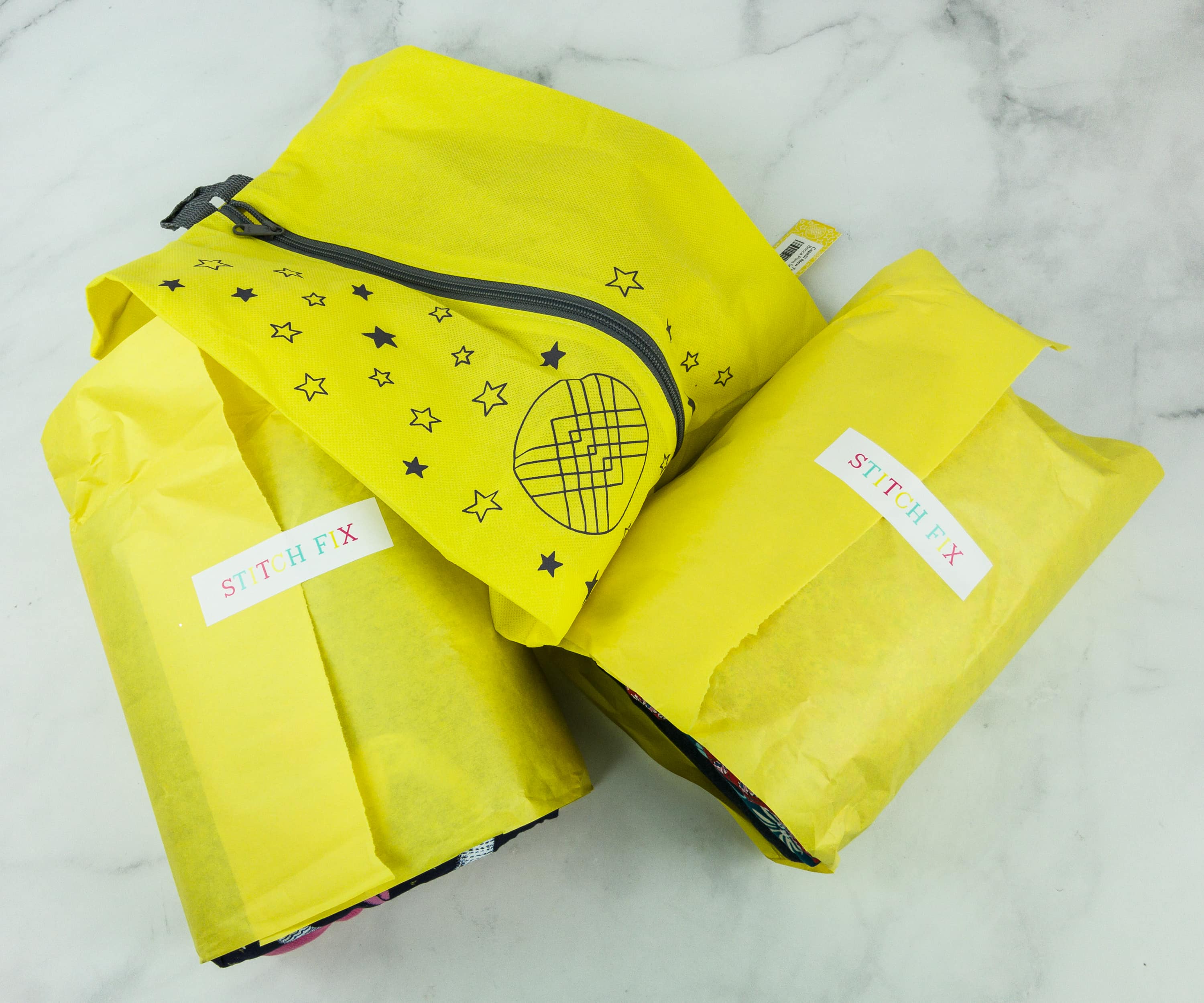 All the items are wrapped in yellow paper with a colorful Stitch Fix sticker.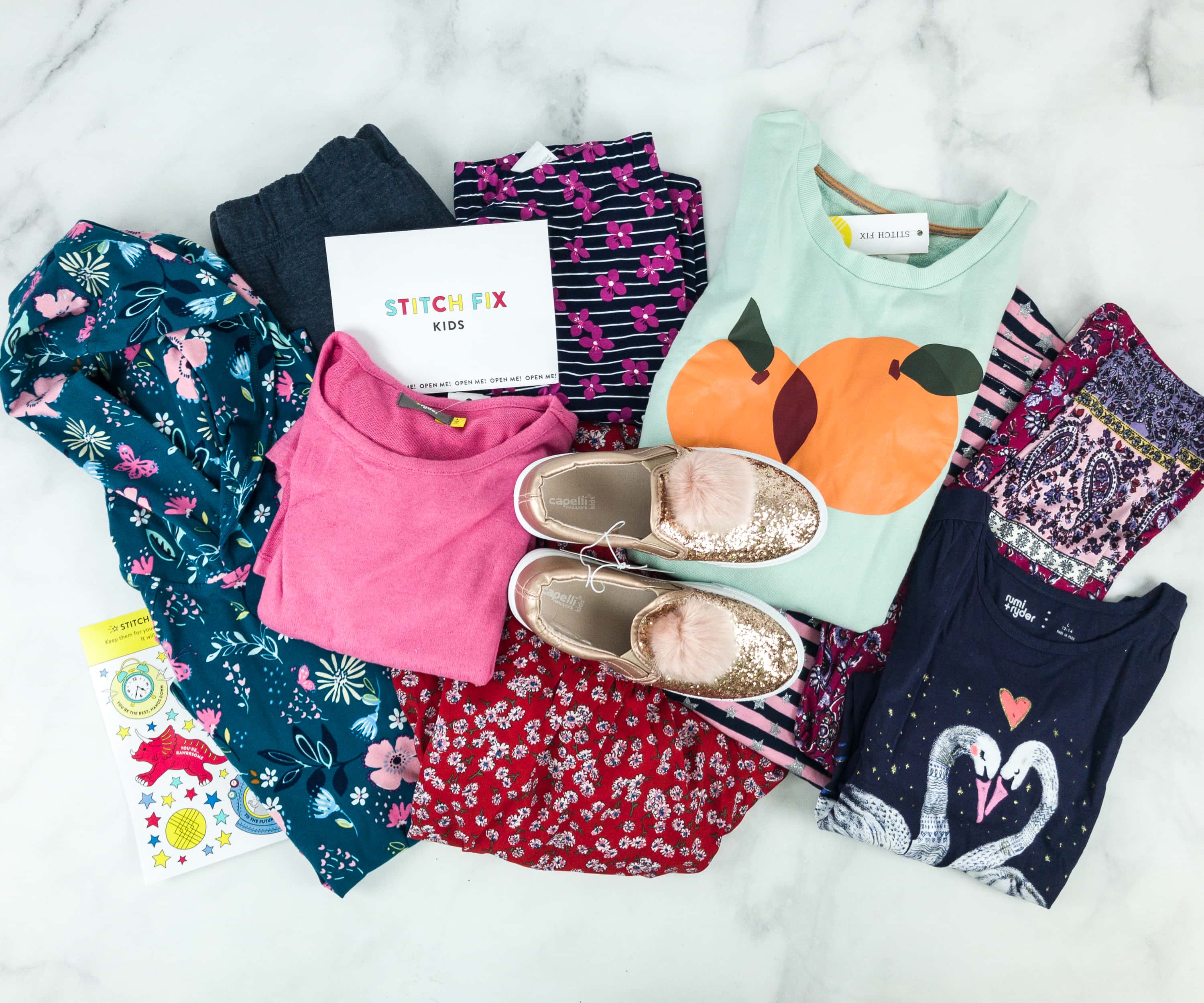 Everything in my box!
Capelli New York Becca Pom Sneaker ($18) My daughter's new footwear arrived in a yellow zippered bag!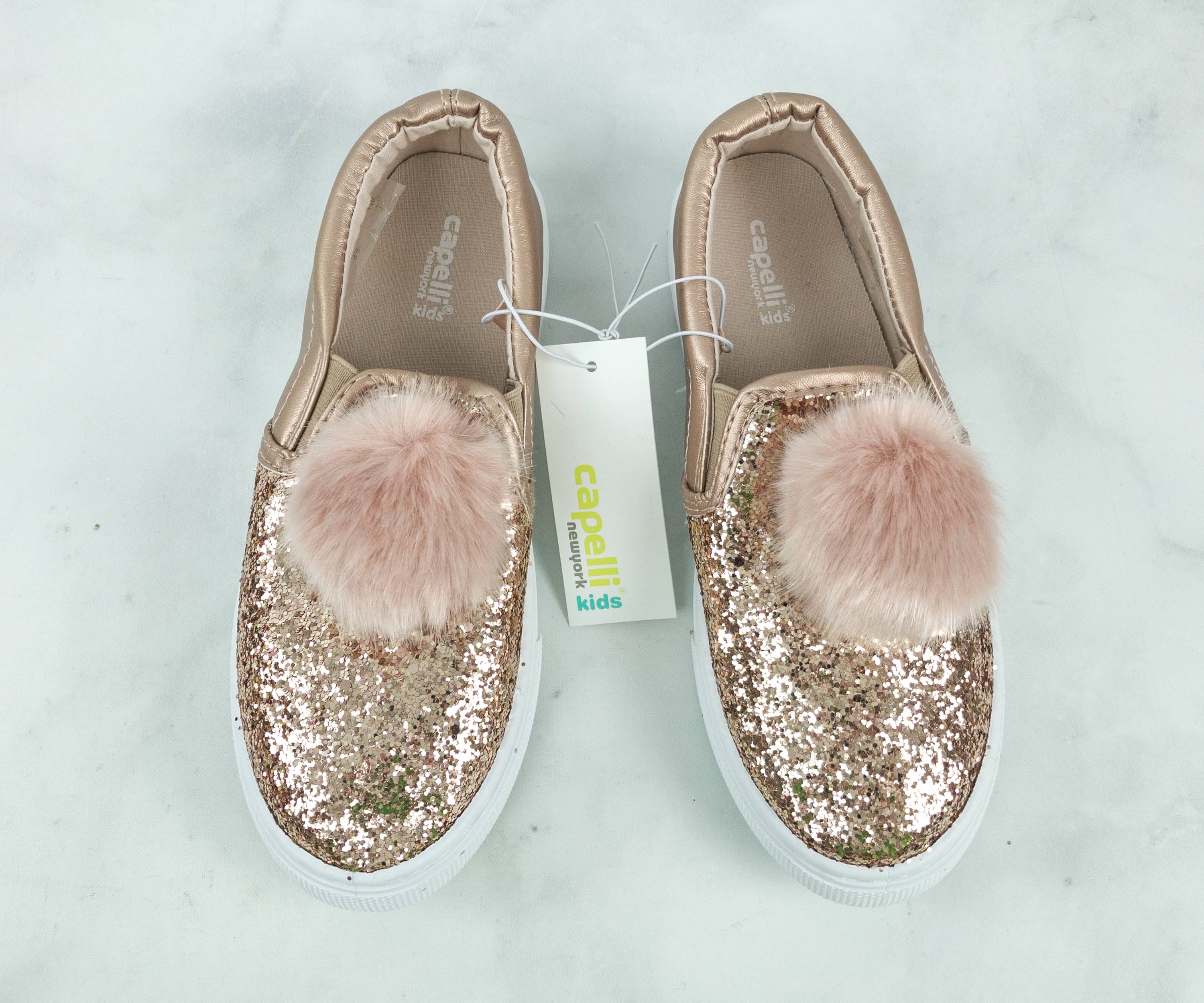 These are really cute and glittery slip-ons featuring pompoms!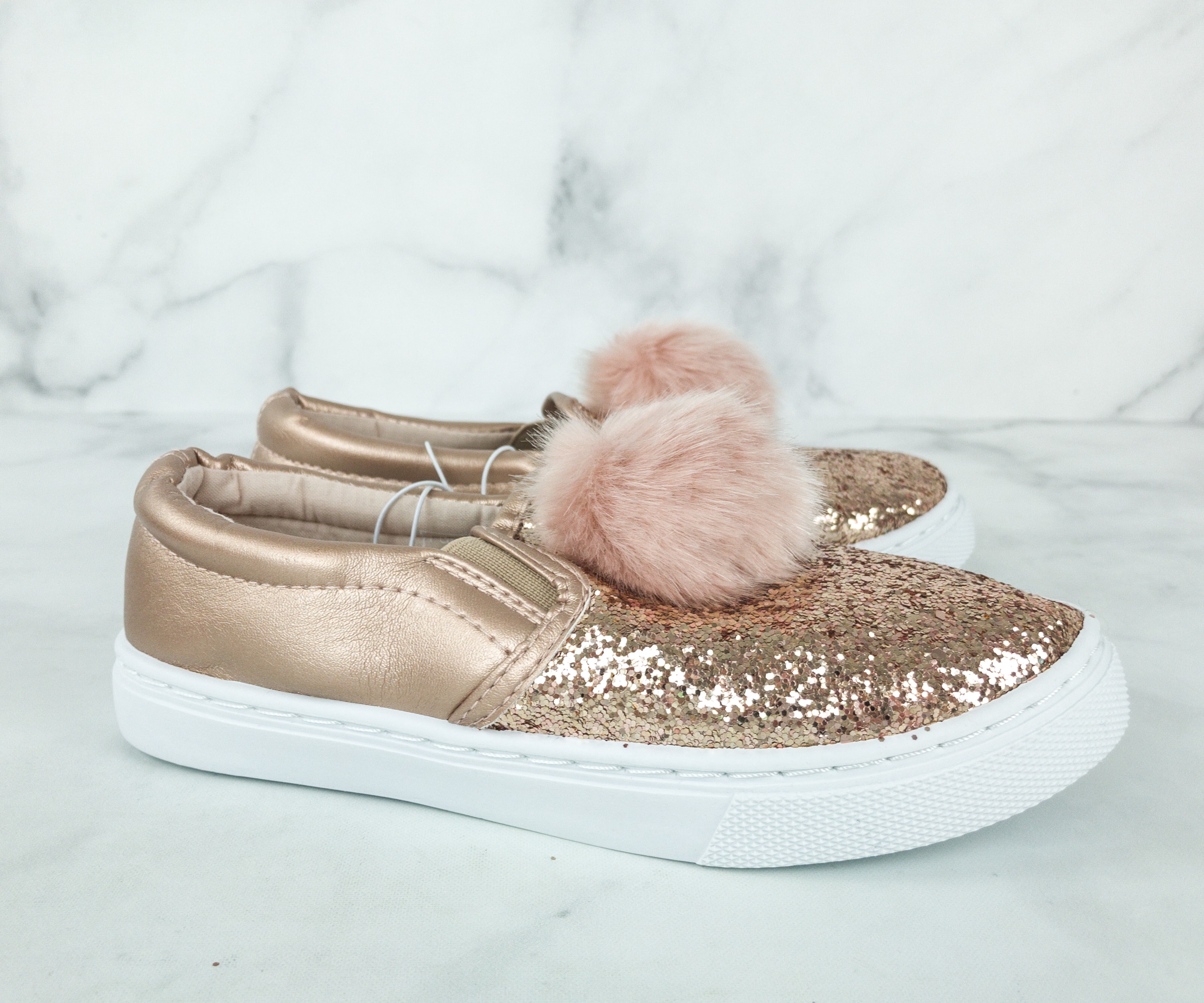 My daughter loves the metallic sparkle of the shoes. It's made with glitter faux leather upper and canvas lining.
Its outsoles are made with fabric-covered vulcanized rubber.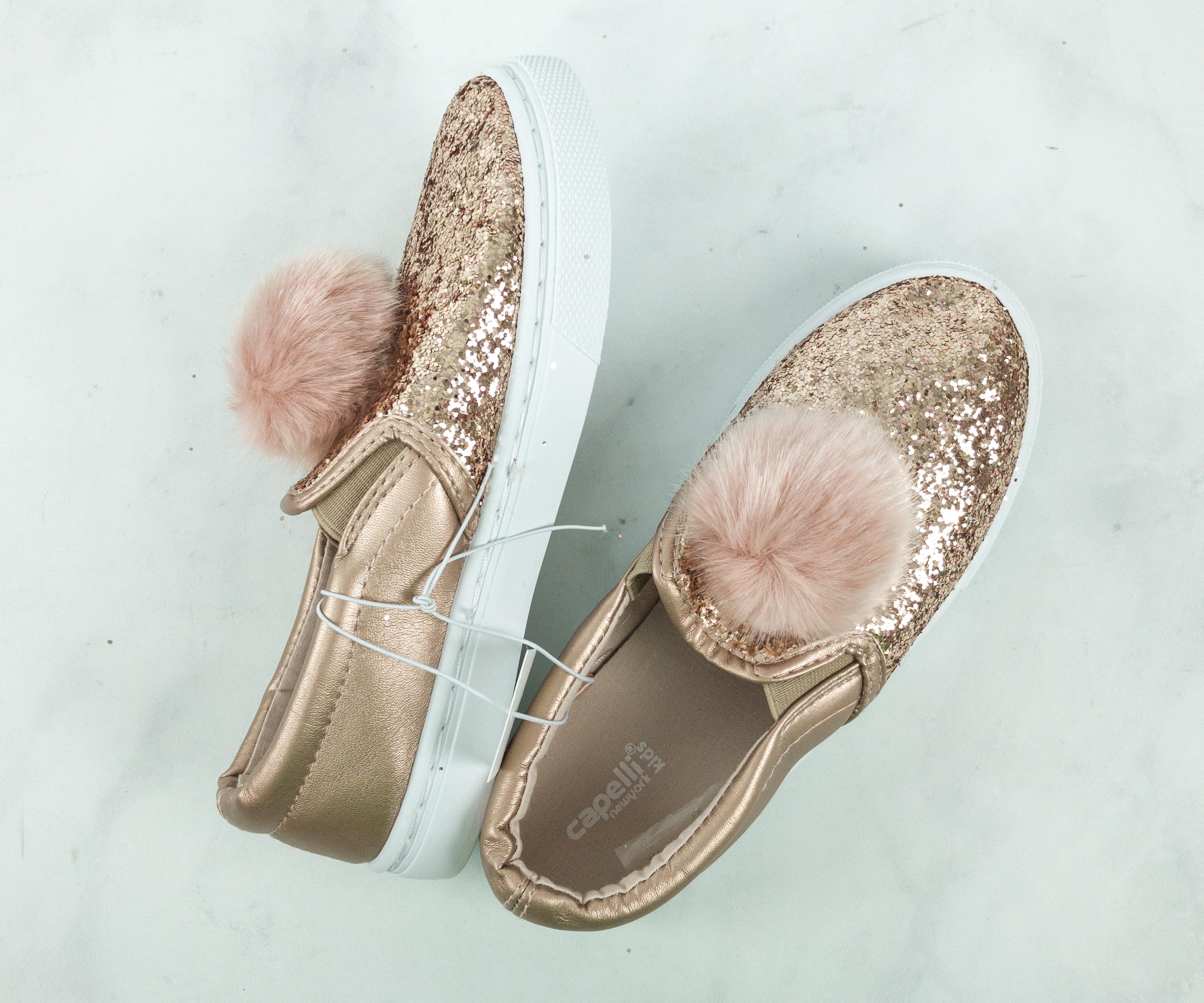 It's an eye-catching pair for sure!
My daughter said that the shoes are really soft inside, and they fit perfectly too!
Hayden Girls Jaz Tiered Fit And Flare Midi Dress ($26) It's a floral midi dress, which is perfect for Valentines Day!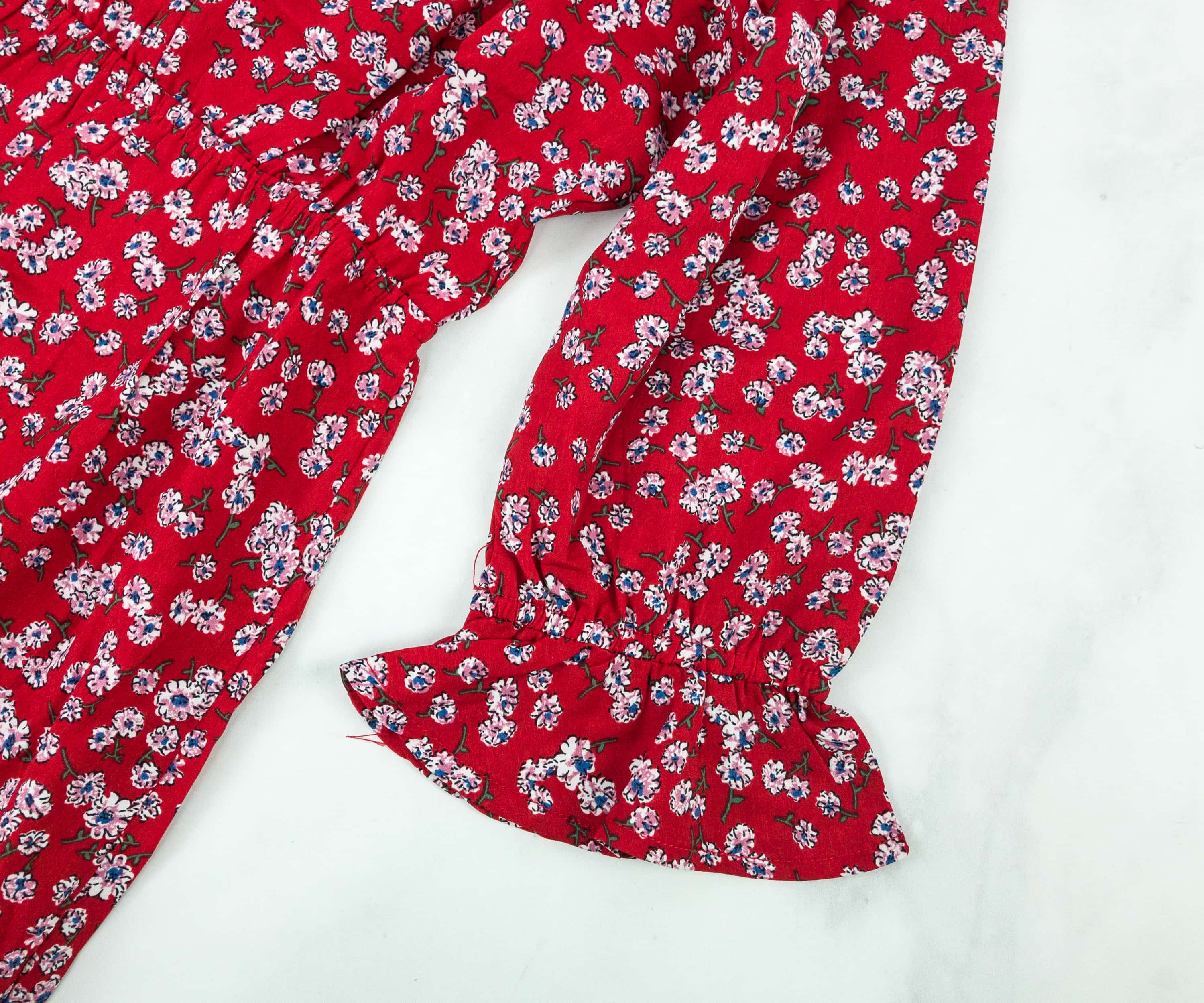 The floral dress' sleeves have the right length, where it falls just above the wrist.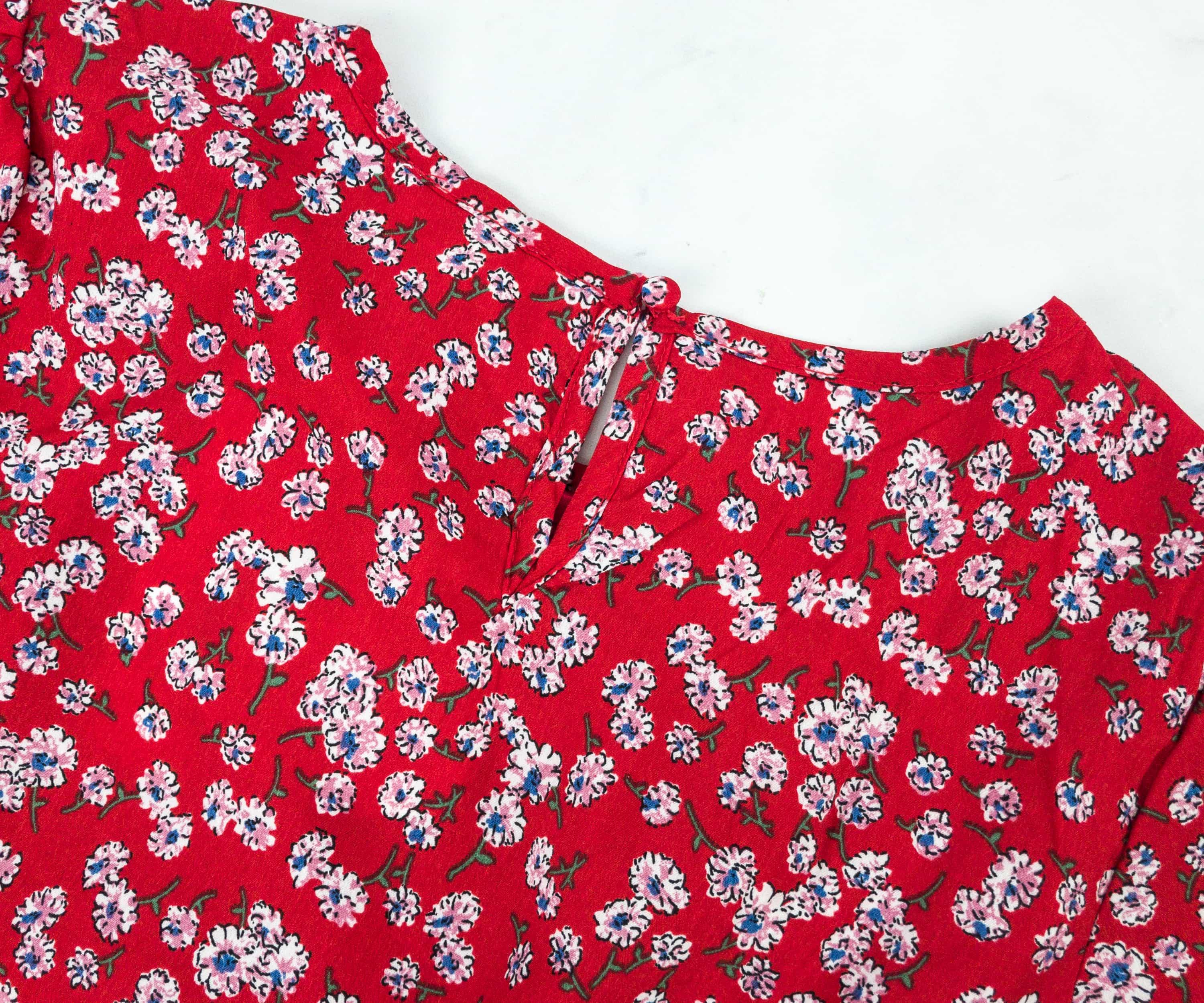 The back also has a button, you really can't see it as it looks exactly like the whole dress.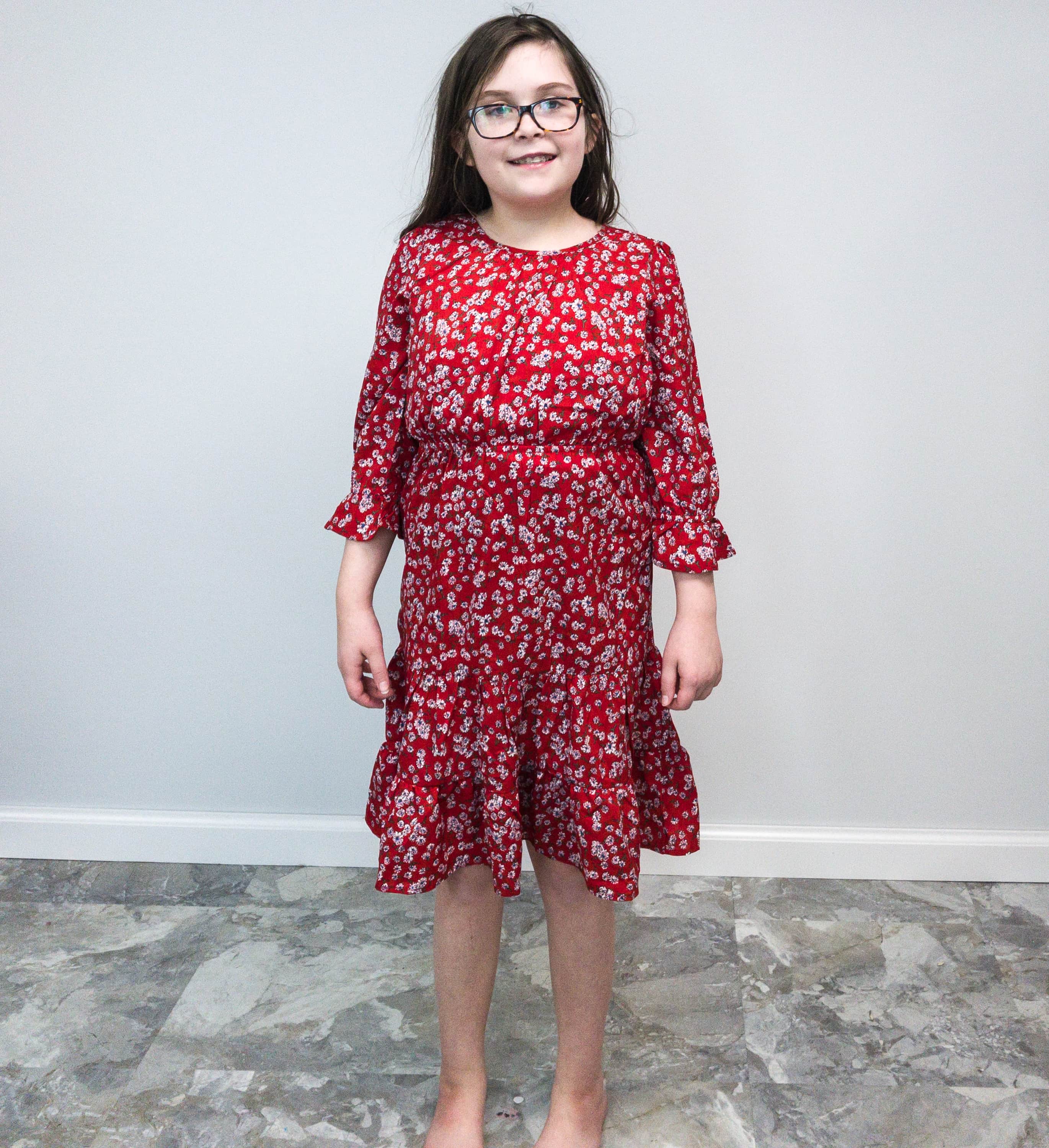 The dress is tiered, and the flared skirt just falls right above the knees. It was also suggested that this dress will look good with the pair of boots that they sent from the previous box.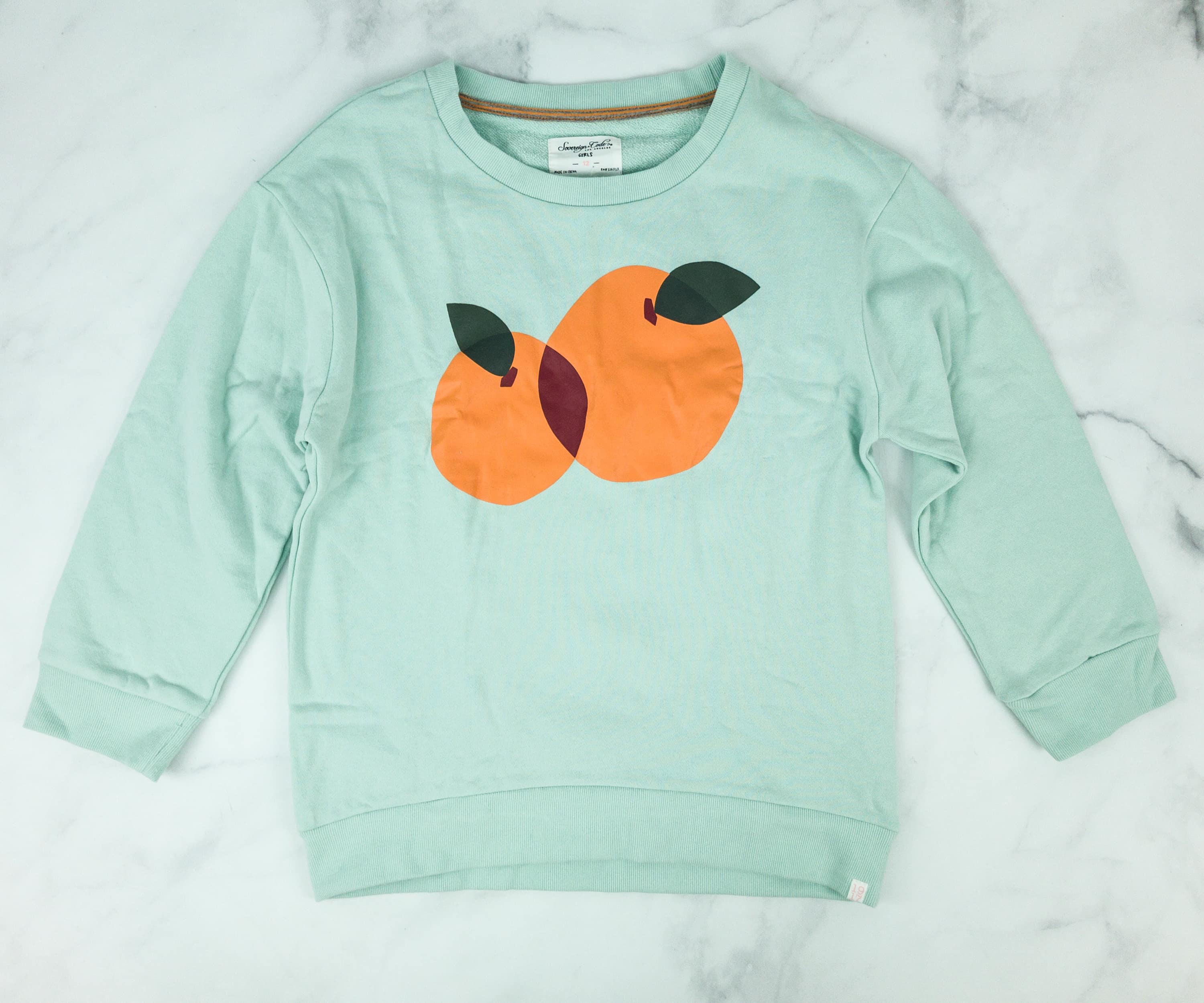 Sovereign Code Emily Pullover ($24) The weather is still cold, so it's okay to have this cute pullover from Sovereign Code.
The print design is overlapping oranges, which looks great on the whole shirt. My daughter will try to use this with layering some of her tops.
Tailor Vintage Felicia Jogger ($20) My daughter wants comfort when it comes to joggers and pants, and this soft pair is just perfect!
The easy to adjust joggers come with an elastic waistband for a comfortable fit, and two front pockets to stash some small items.
The jogger looks great paired with the pullover. My daughter loves this comfy ensemble!
Rumi + Ryder The Tulip Hem Hoodie ($26) It's another floral clothing, and this time it's a pretty tulip hem hoodie.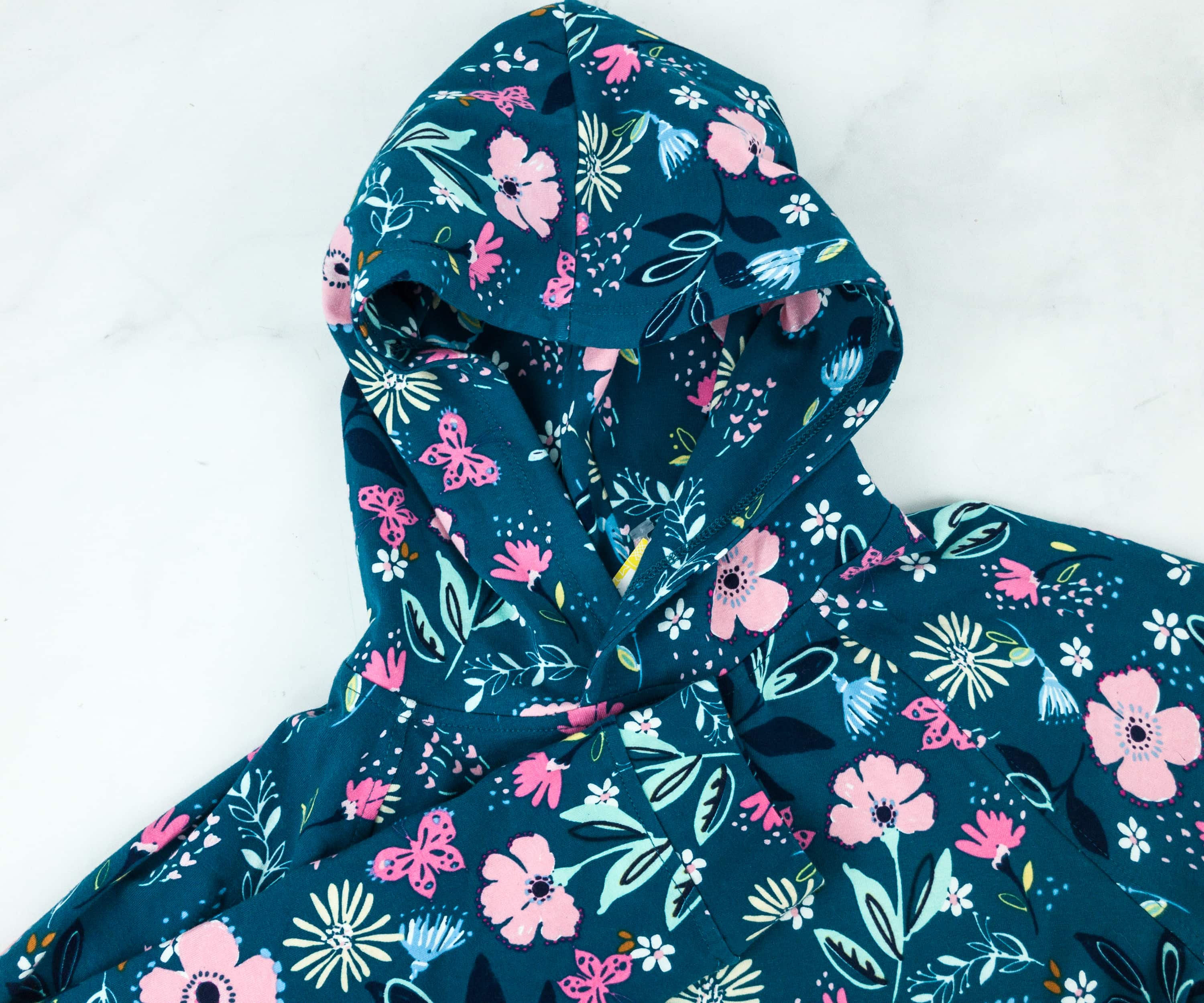 The hoodie is really chic. There are small and big flowers on the print, and they blended really well with the dark blue-green background. I bet this will look good paired with leggings, pants, or even joggers!
Tulip hems are really trendy!
Yep, it definitely looks wonderful paired with another print, it doesn't look over-decorated at all!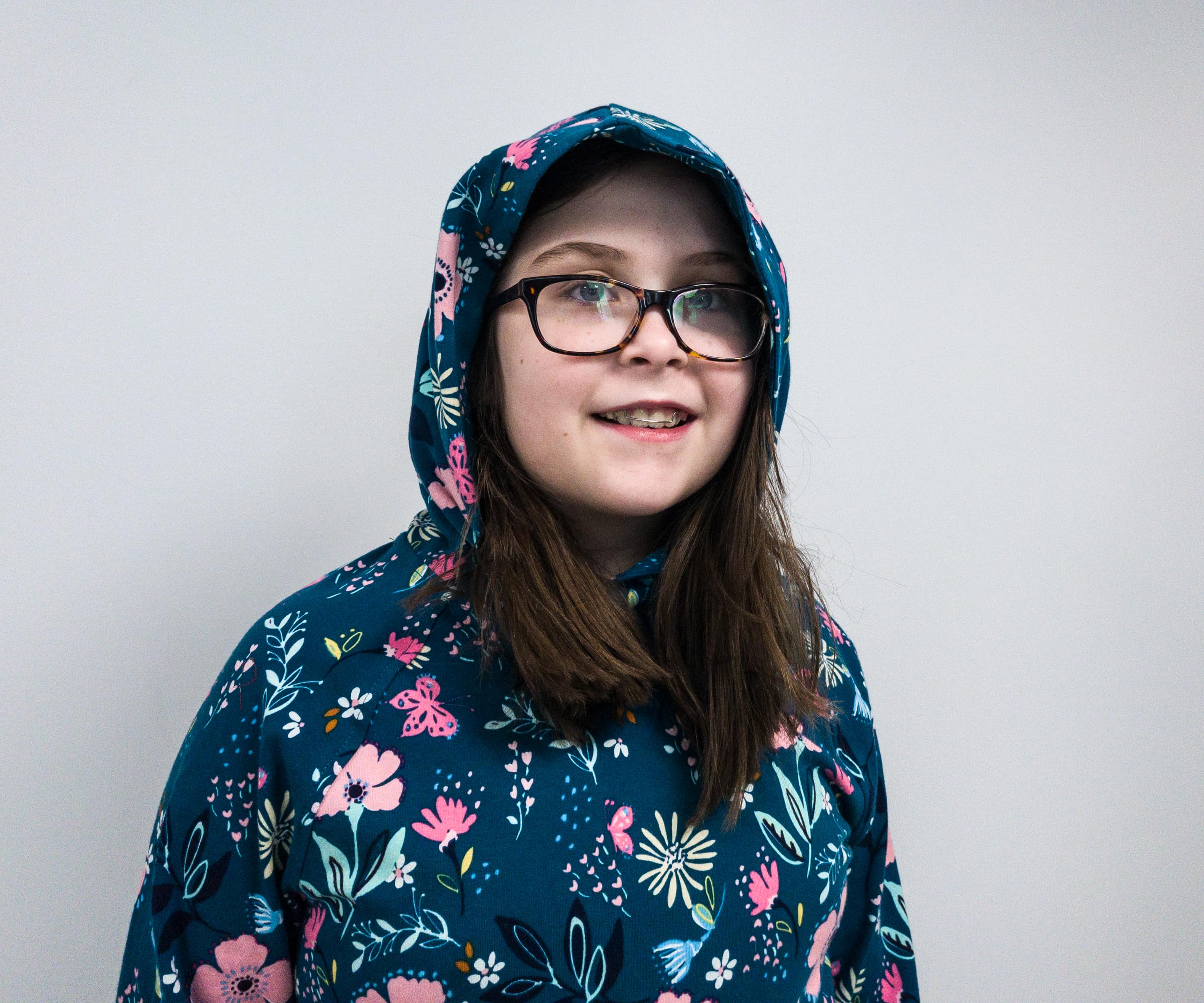 The hoodie fits just right on my daughter's head. No need to bring hats or beanies!
Rumi + Ryder Leah Knit Legging ($12) This is really a fun printed leggings, the beautiful pink flower print looks perfect on a striped background.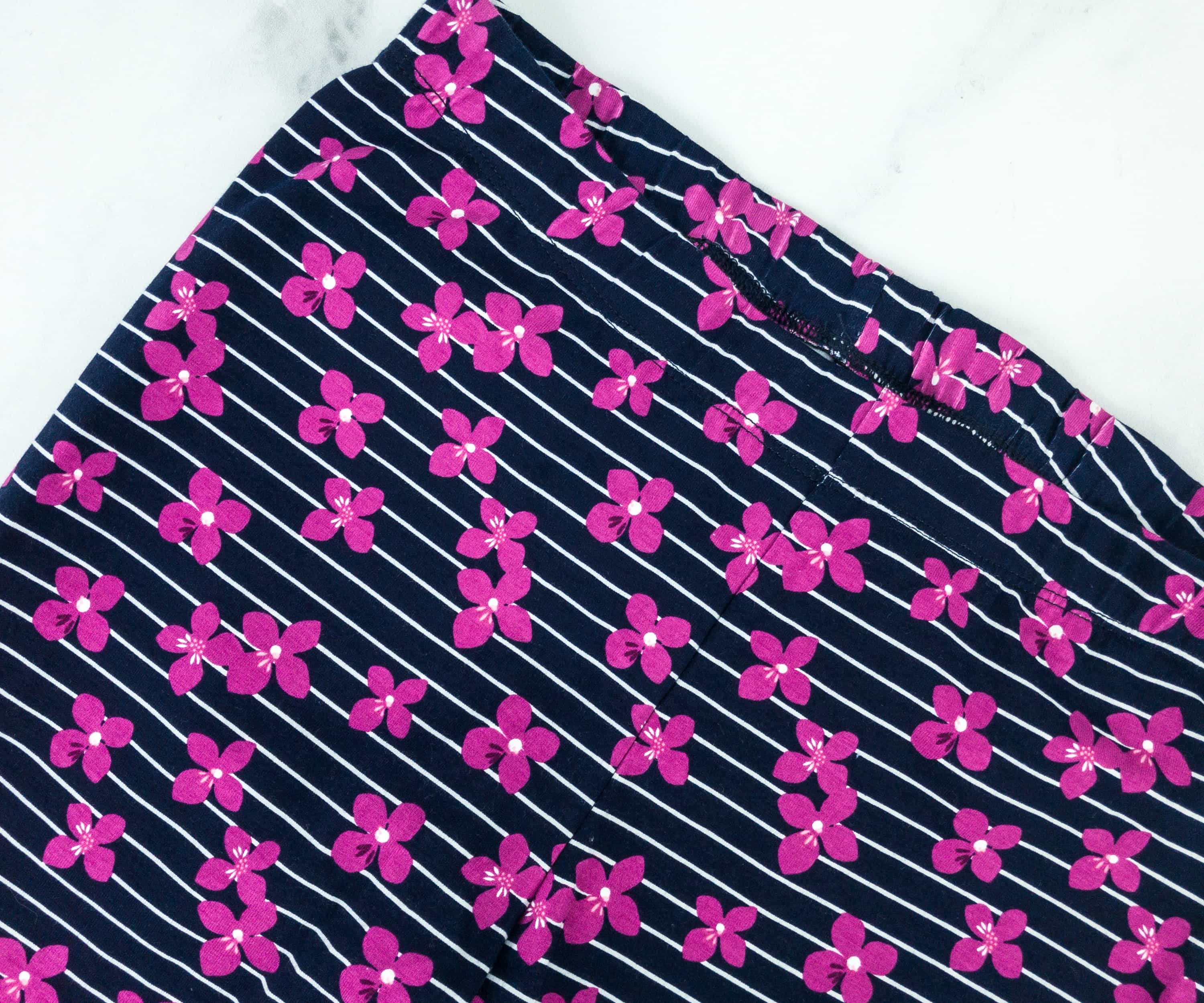 The flowers are so dainty! We love their pinkish purple color!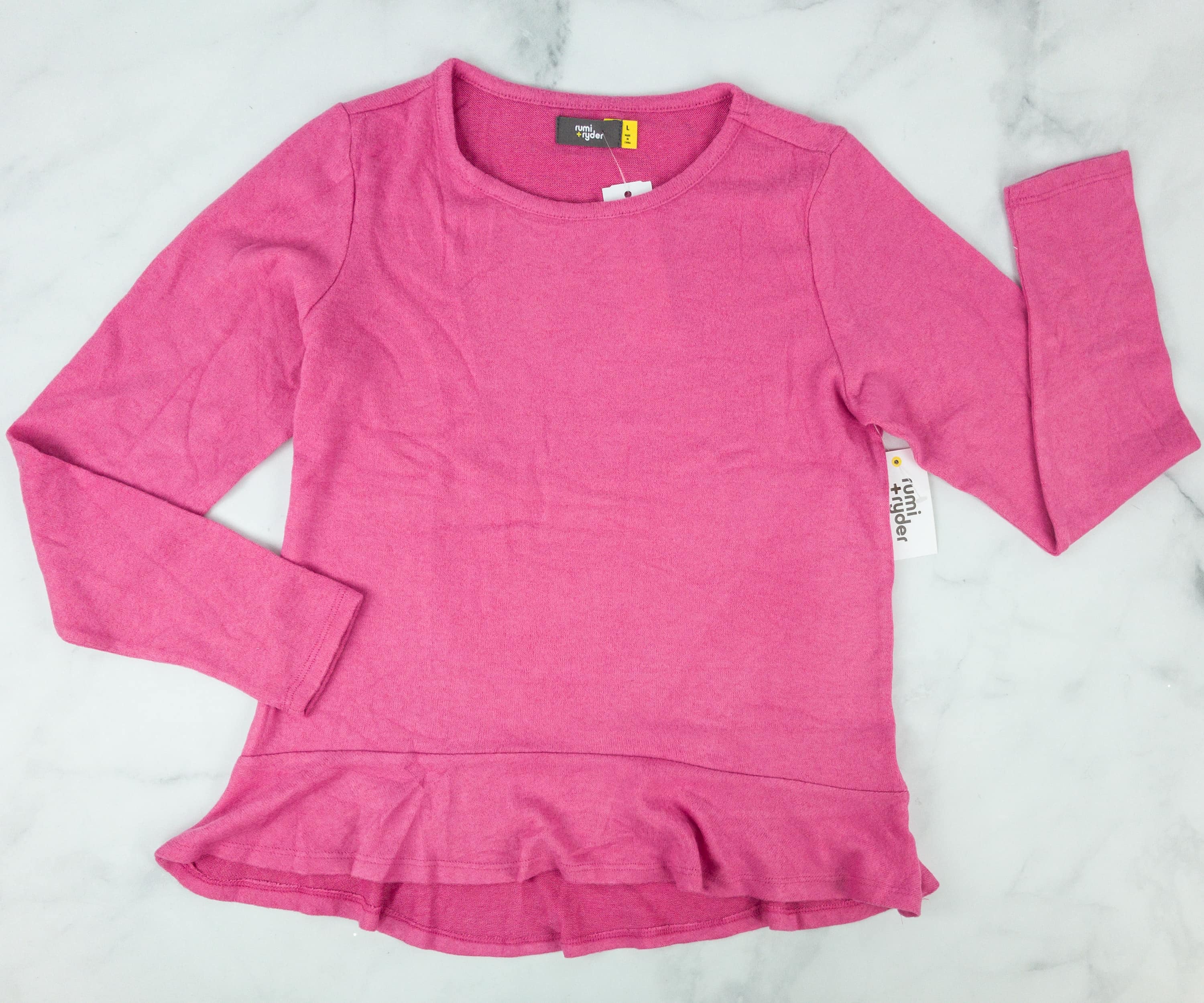 Rumi + Ryder The Long Sleeve Peplum Top ($18) Peplum tops are usually sleeveless tops that are perfect for summer, but Stitch Fix made it appropriate for the cold weather too by giving it longer sleeves!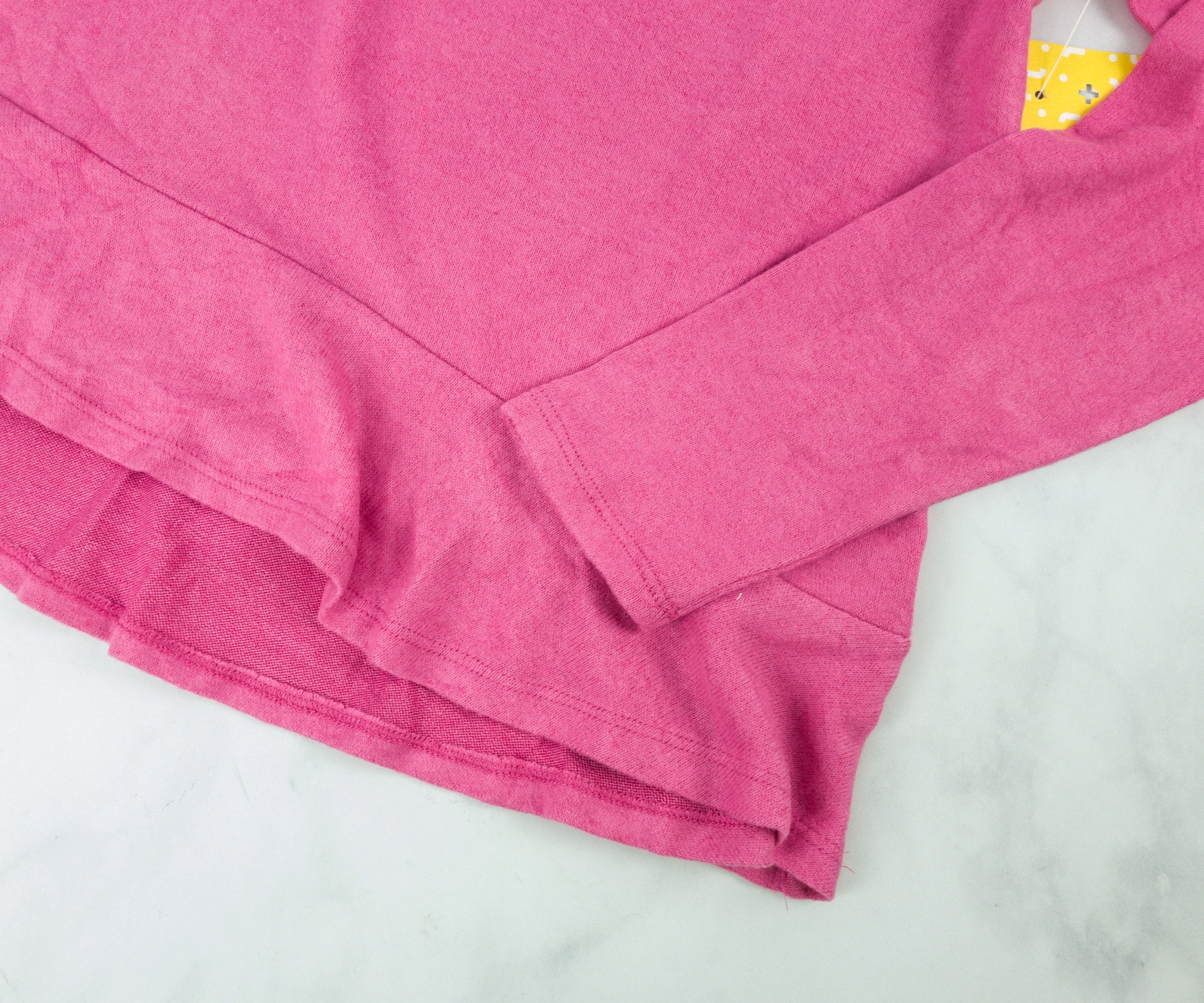 This shade of pink is also lovely. The sleeves are also straight cut and doesn't come with uncomfortable cuffs.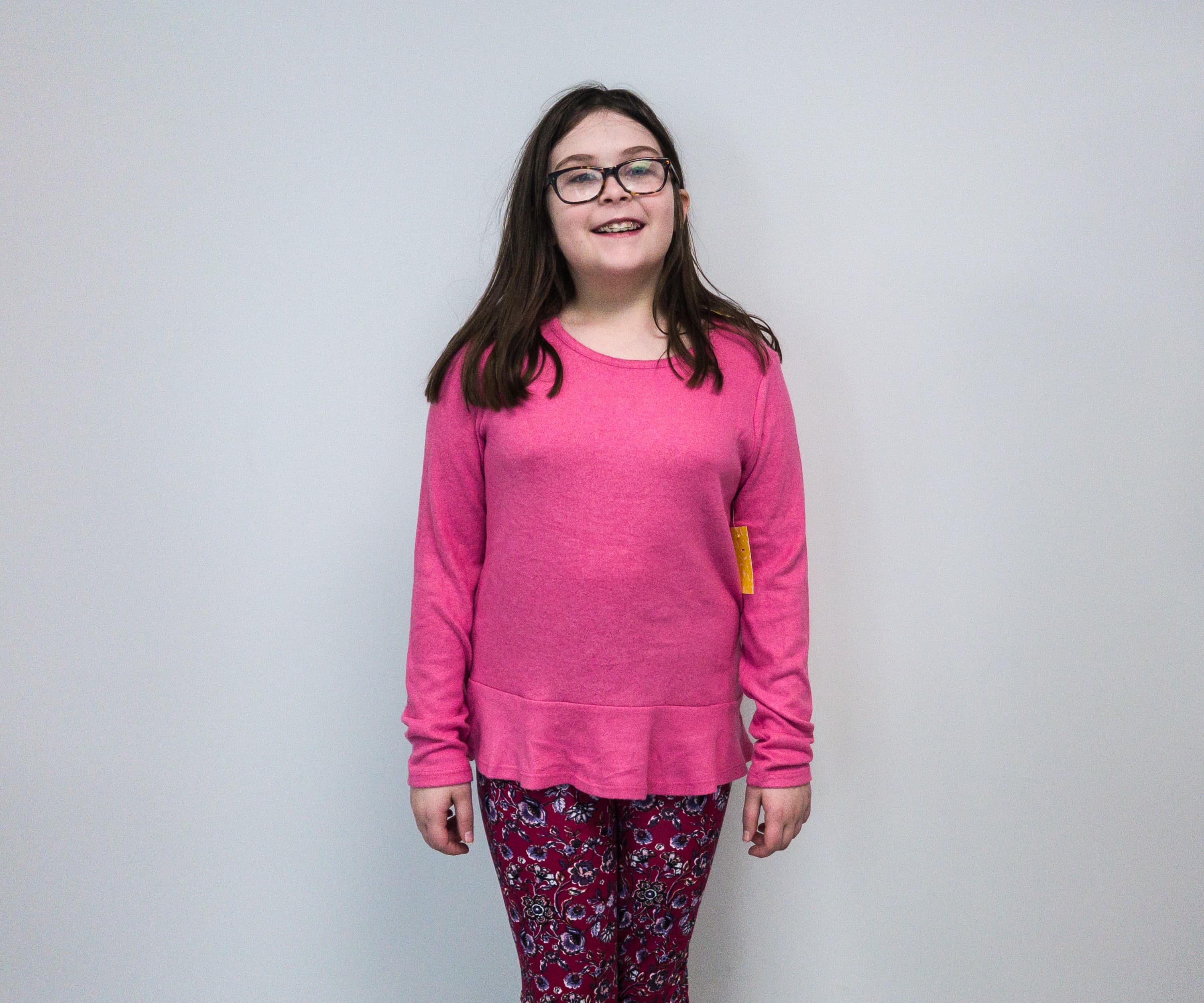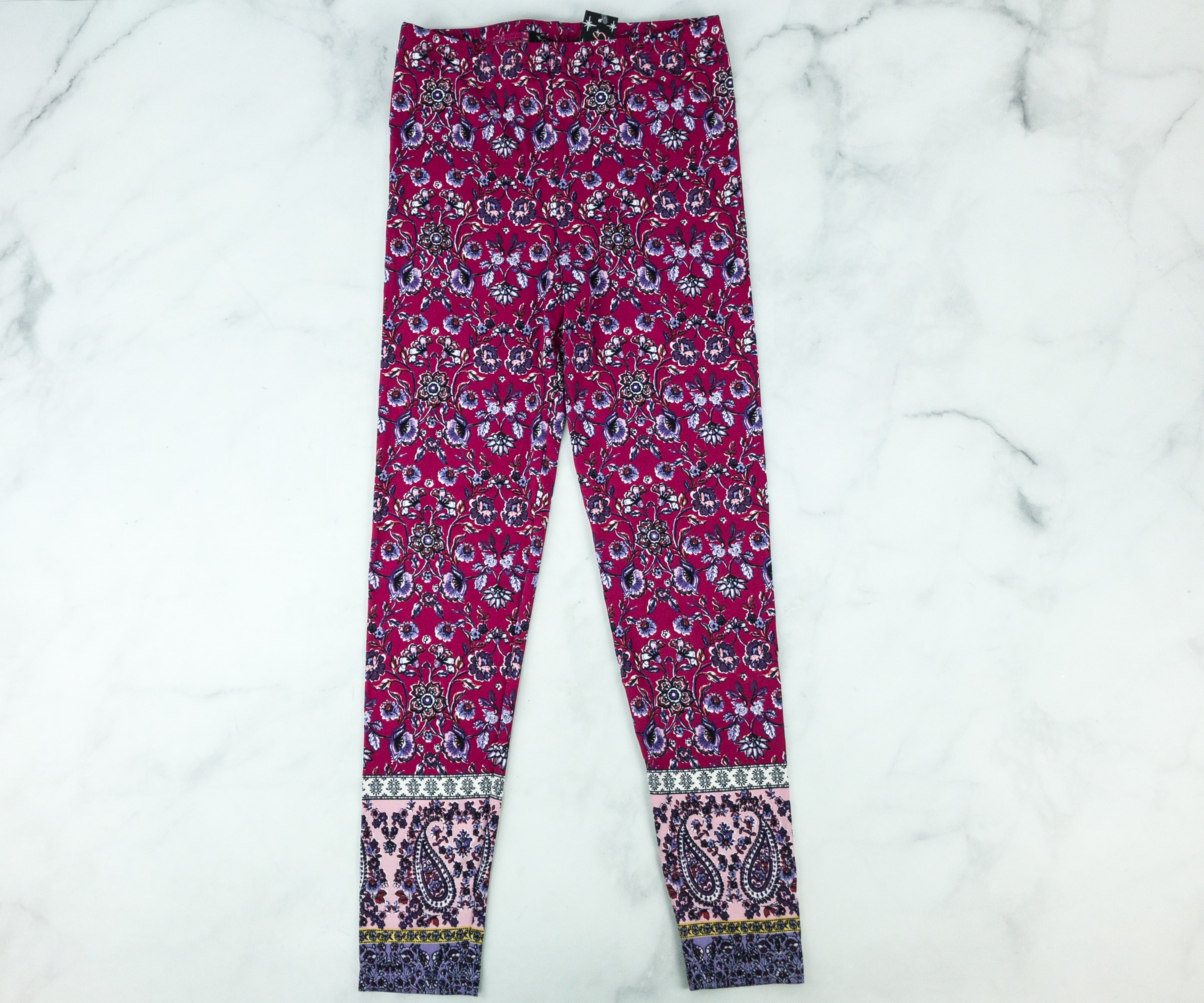 Xtraordinary Allyson Knit Legging ($12) Another fun piece of clothing is this stretchy knit legging!
Like the first one, it has a floral design, but it is more colorful, and among the two, I'll go for this one!
My daughter tried it on and it has just the right length. It's stretchy and really comfy too.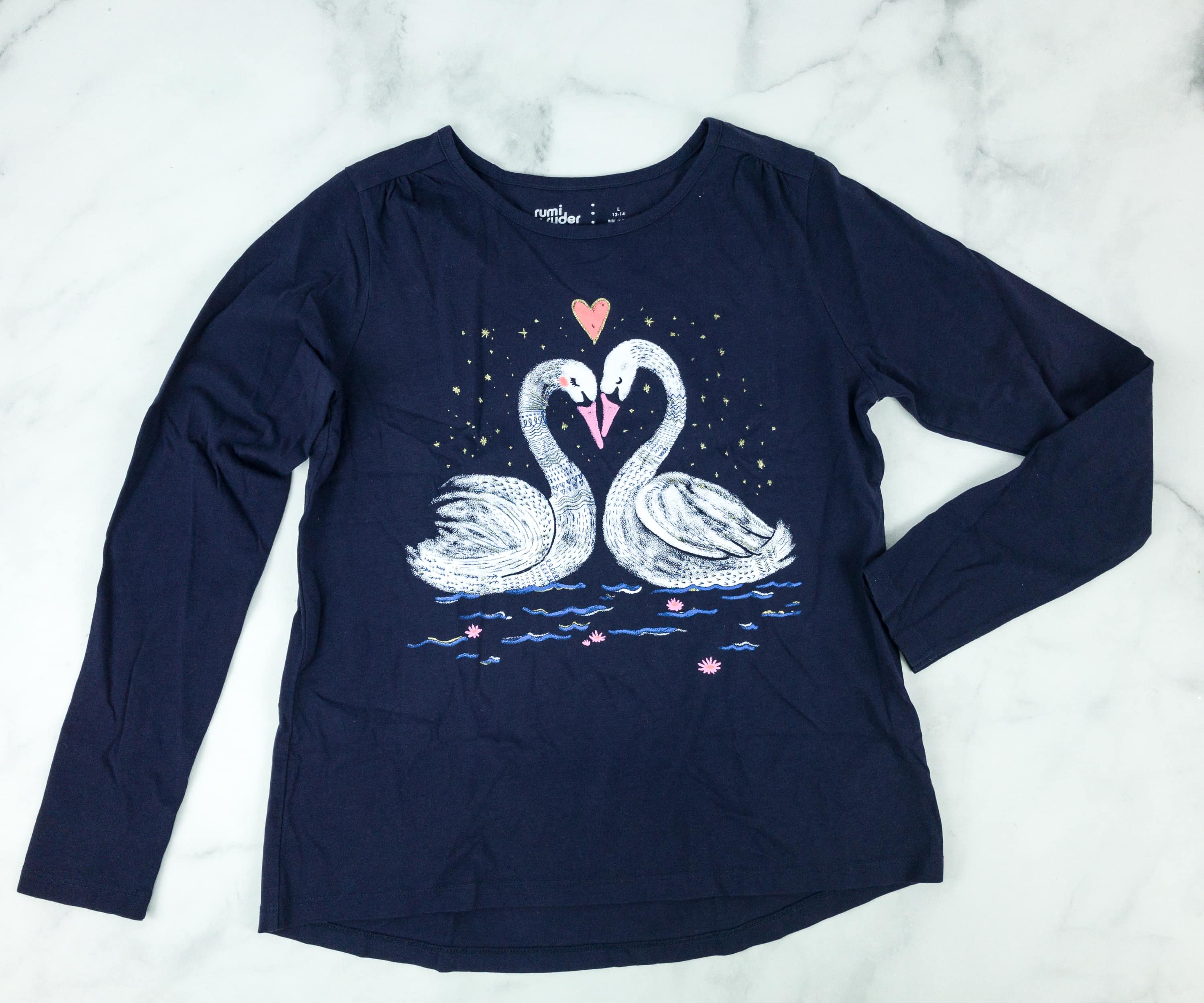 Rumi + Ryder The Shirred Graphic Tee ($16) It's a blue shirred graphic tee, which looks really warm with its long sleeves.
We're loving the Swan heart design, really a classic print to show some love!
Tailor Vintage Chantell Legging ($14) The third pair of legging from the box is filled with shimmering star prints!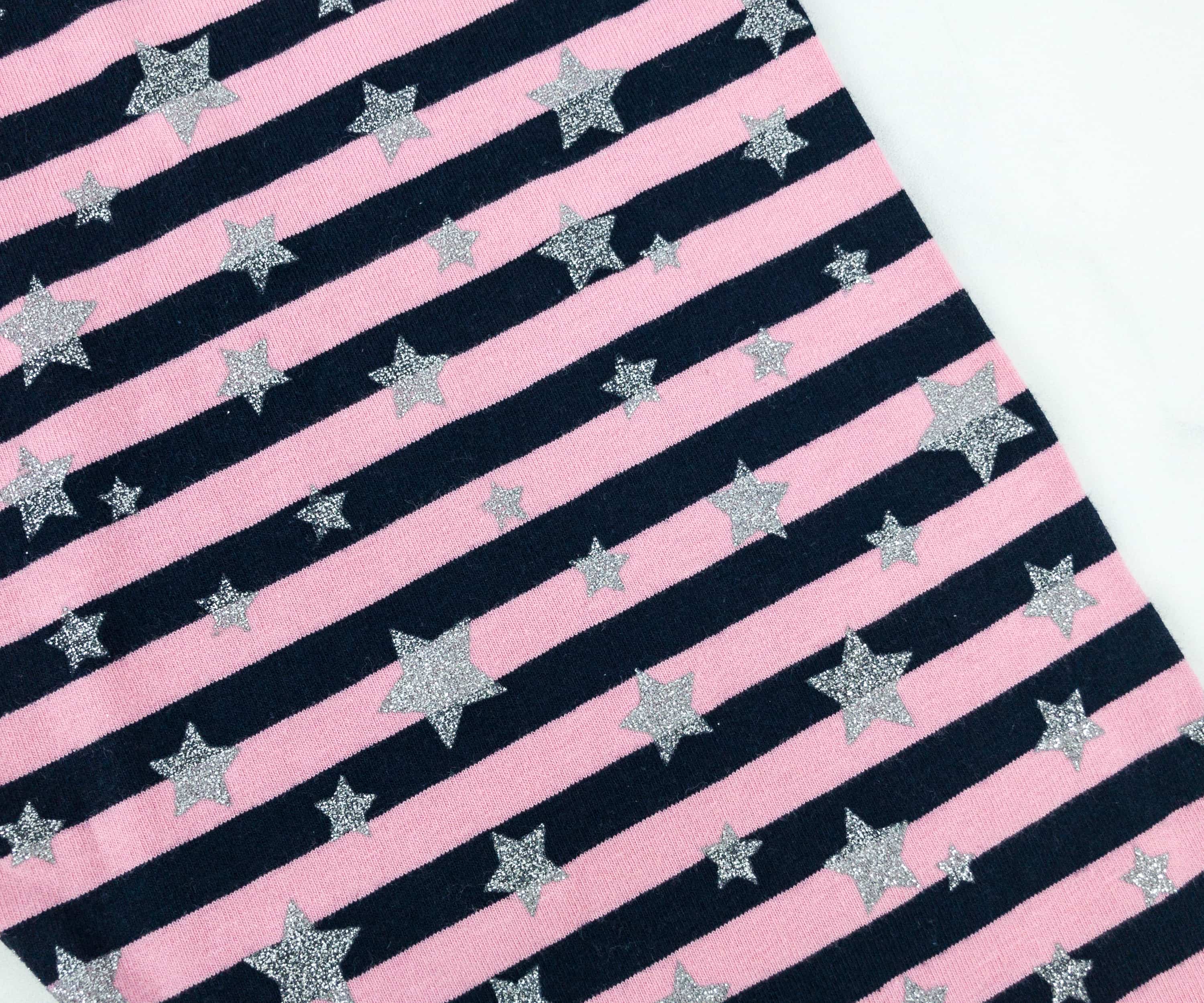 It has a striped pink overall design that looks perfect with the shimmery stars.
Among the tops, the swan graphic tee looks great with the Chantell leggings. The shirt and the sleeves' length is just right for my daughter's build, plus the leggings really complemented the shirt's beautiful design. They're definitely the perfect pair, at least for me.
I can say that when it comes to mixing and matching several clothes, my daughter is considered a real fashionista. 🙂 Everything looks good on her, especially the girly tops and dresses. And with Stitch Fix Kids, she gets her fave comfy pairs of leggings and joggers, which can be matched with most tops they're sending. Among all the items, she definitely loves the pompom slip-ons! They're really beautiful and go perfectly with most clothing items on this box, and even from past boxes too. The subscription is really worth it to save my time and sanity, and my daughter, who is already a tween, is choosing everything as we believe that they all look good on her!
Are you getting the Stitch Fix Kids box too?