Southern Scholar is a monthly subscription that delivers fashionable socks that show your style and are sufficiently refined to wear with your finest business attire. Southern Scholar describes its socks as "simple, subtle, and sophisticated."
DEAL: Get 20% off your first box on a month-to-month plan! Use coupon code HS20.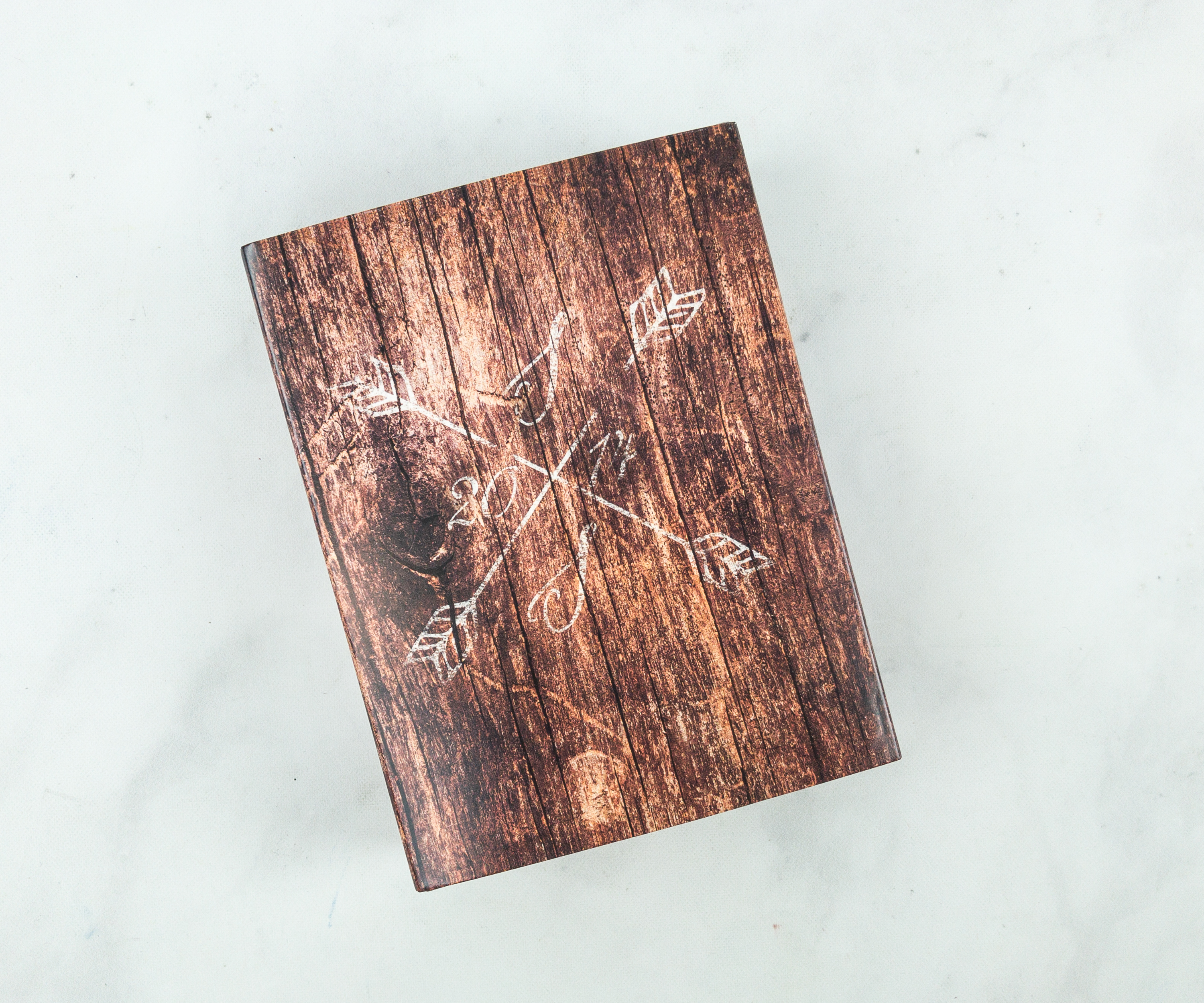 The interior packaging is a sleek, reusable sliding box with the Southern Scholar logo.
It makes a good stash box for collecting change, golf tees, cuff links, or other trinkets.
Everything in my February 2019 box!
The card contains a styling tip from Southern Scholar.
On the other side is a photo that provides you with more outfit inspiration!
As usual, the socks arrived with a white cardboard tag.
All Southern Scholar Socks are crafted using 200 Needle Count Knitting Machines. The socks are made of 55% polyester, 23% viscose-rayon, 17% nylon, and 5% spandex.
There's a white Southern Scholar logo stitched just below the cuffs.
This month's featured pair of socks has a red overall color with maroon cuffs, heels, and toes.
When you look closer, you'll notice that the red part of the socks actually has a chevron design. The heels have a different kind of knitting but still comfortable.
This pair is bold and charming, perfect to wear for the love month. According to Southern Scholar, it will look great with a light gray textured trouser, white dress shirt, and a navy blazer with a micro-check pattern.
Southern Scholar socks are awesome! They combine comfort with style, which is why I enjoy wearing them for special occasions. This particular pair is ideal for both formal wear and casual wear. It's great to have such a versatile pair and I can't wait to show them off! If you're someone who wears dress socks regularly, this subscription is for you. Each box even comes with a styling tip to make things easier!
Let us know your thoughts about this month's box!