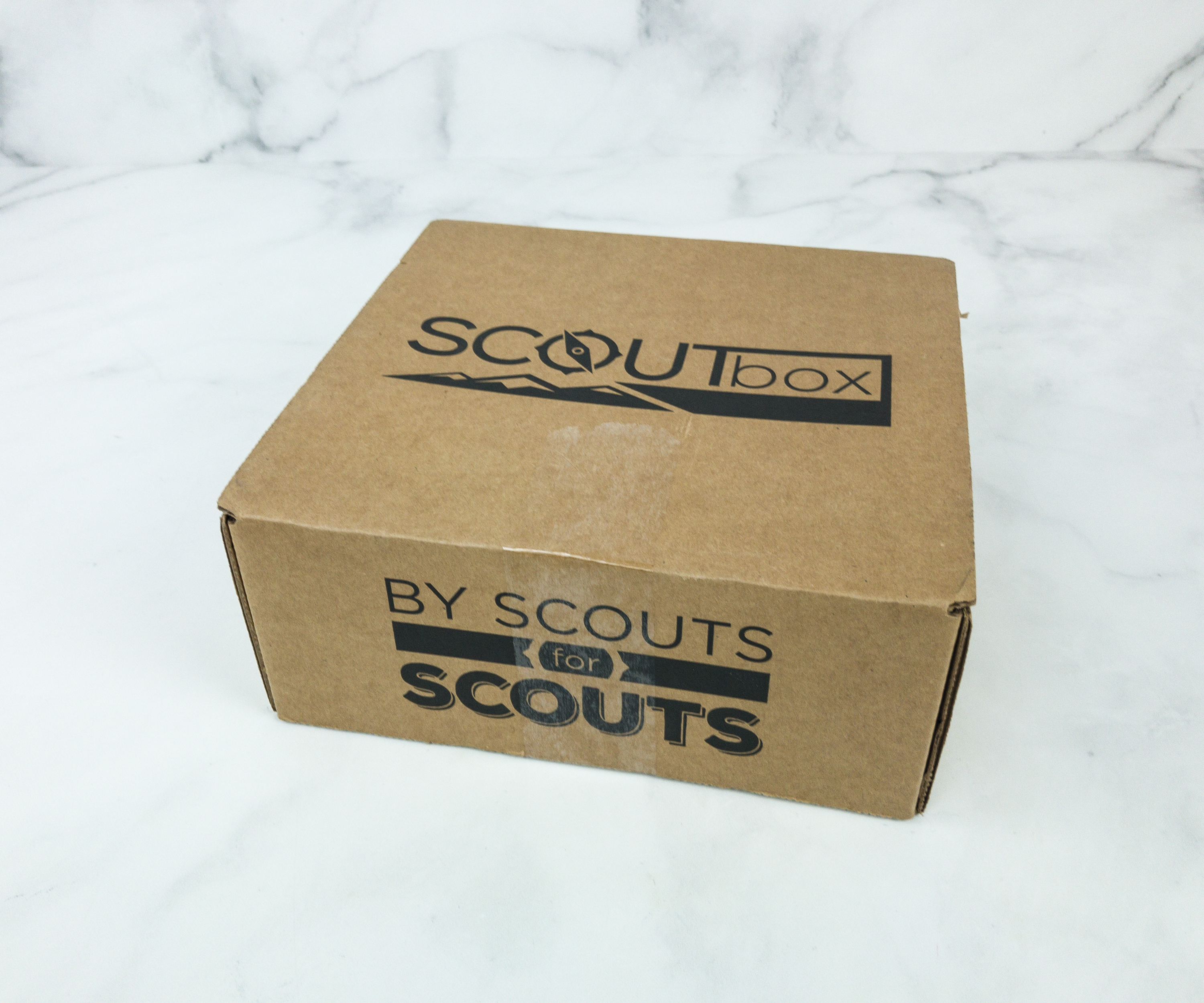 SCOUTbox is a monthly box subscription that delivers items from a variety of outdoor and adventure retailers around the world. Contents usually include outdoor gear, hiking/camping accessories, equipment, snacks, educational guides, and other resources, all delivered right to your door.
DEAL: Get $8.88 off your first subscription box! Use coupon code HELLO888.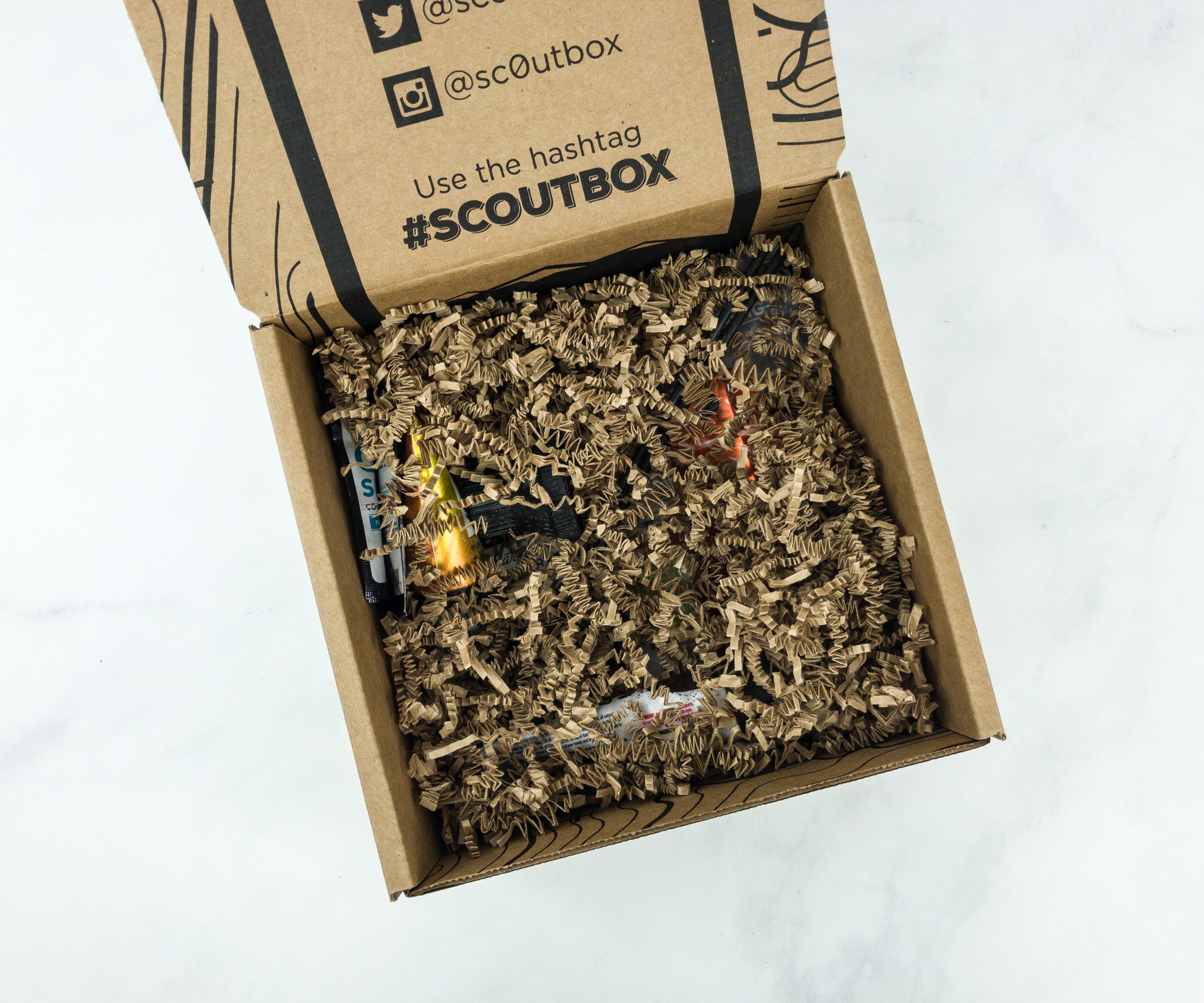 The items were covered with brown squiggles!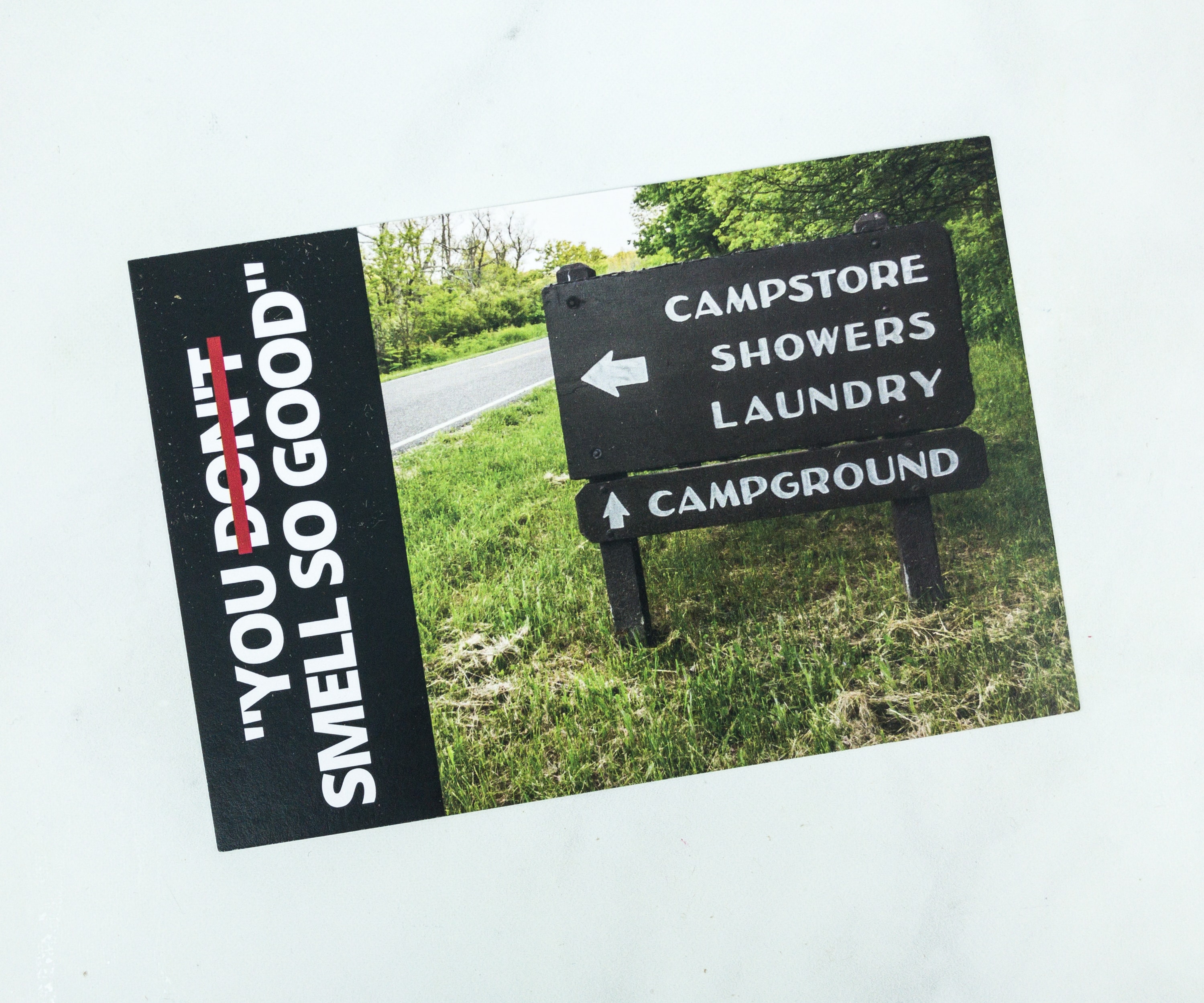 The January 2019 Scoutbox theme is You Smell So Good!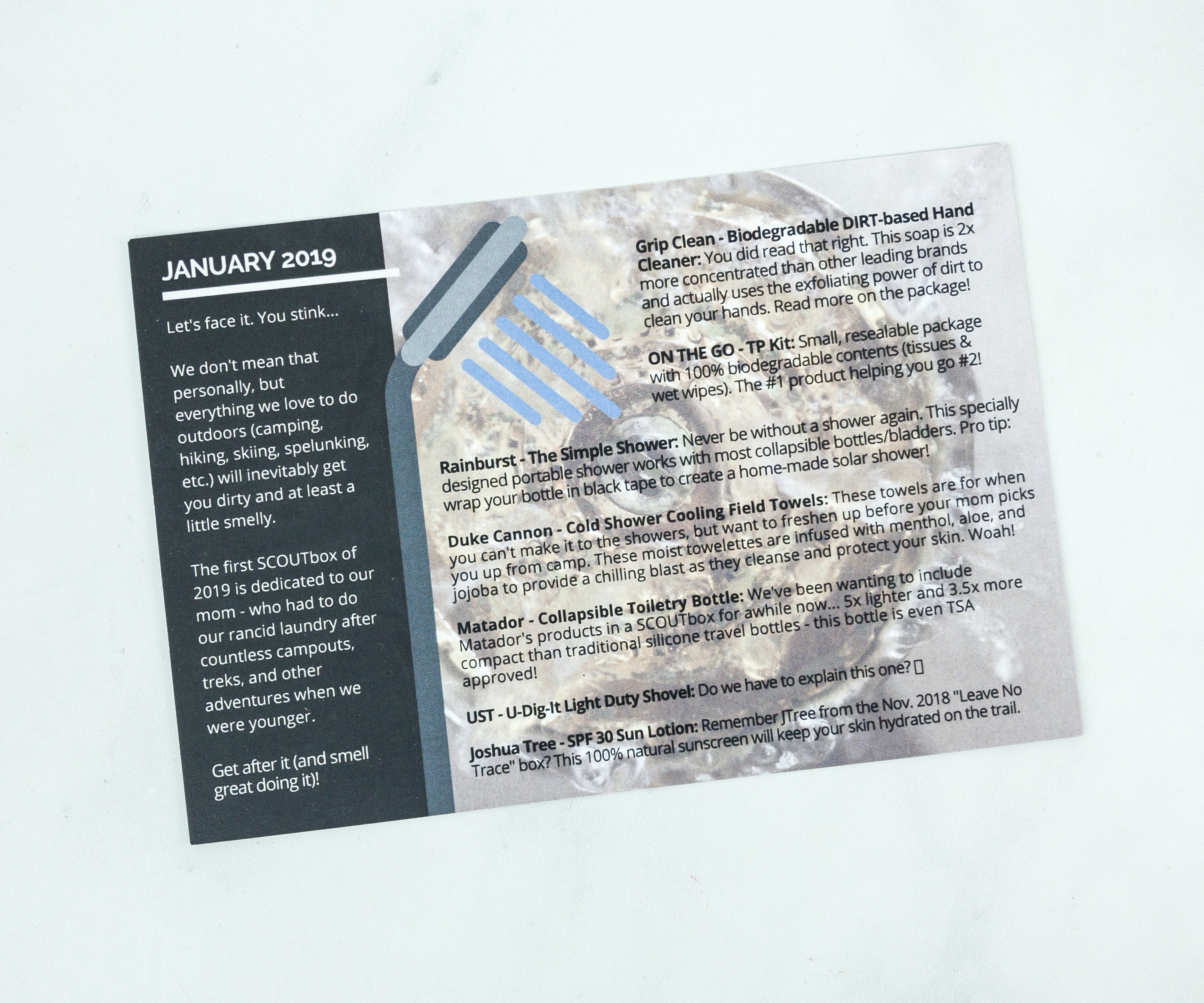 The back of the card lists all the items included in this month's box along with a brief description of each product.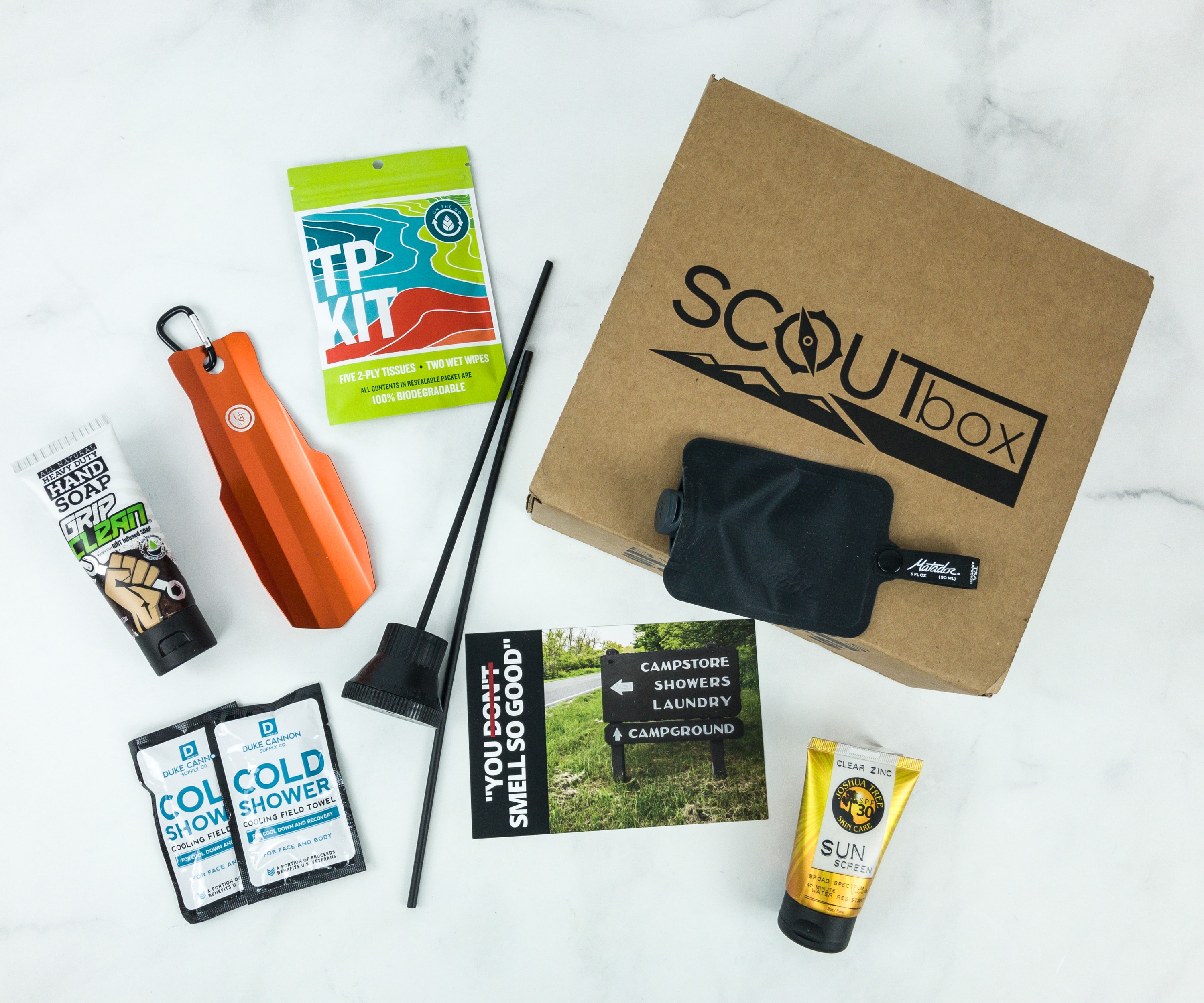 Everything in my box!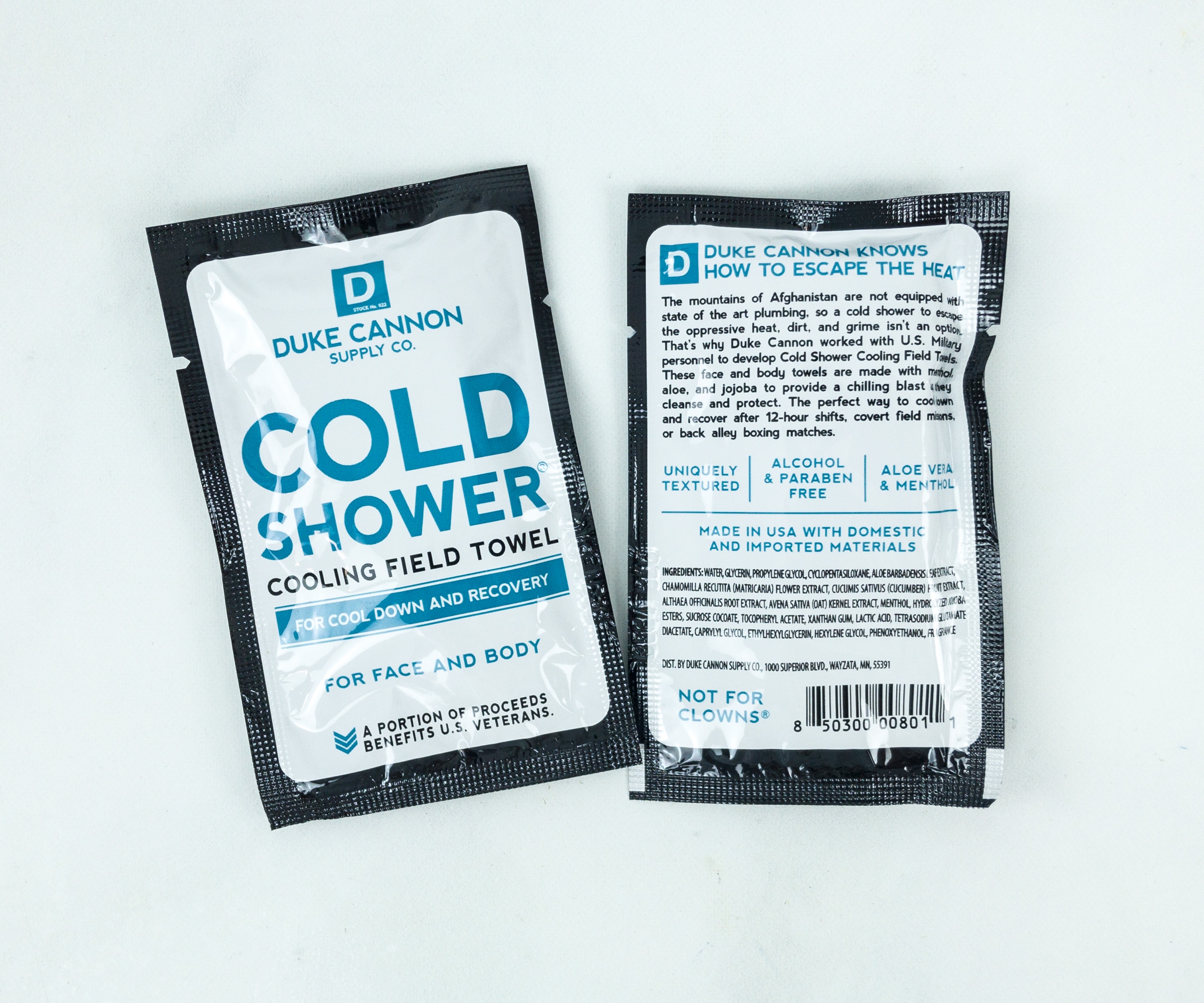 Duke Cannon Supply Co. Cold Shower Cooling Field Towel ($0.91) Not every camping station has a place where you can take a shower or clean yourself and feel refreshed after a day-long adventure, so these towelettes are perfect to bring along. These are infused with menthol, aloe, and jojoba, which leaves your skin with a cooling effect.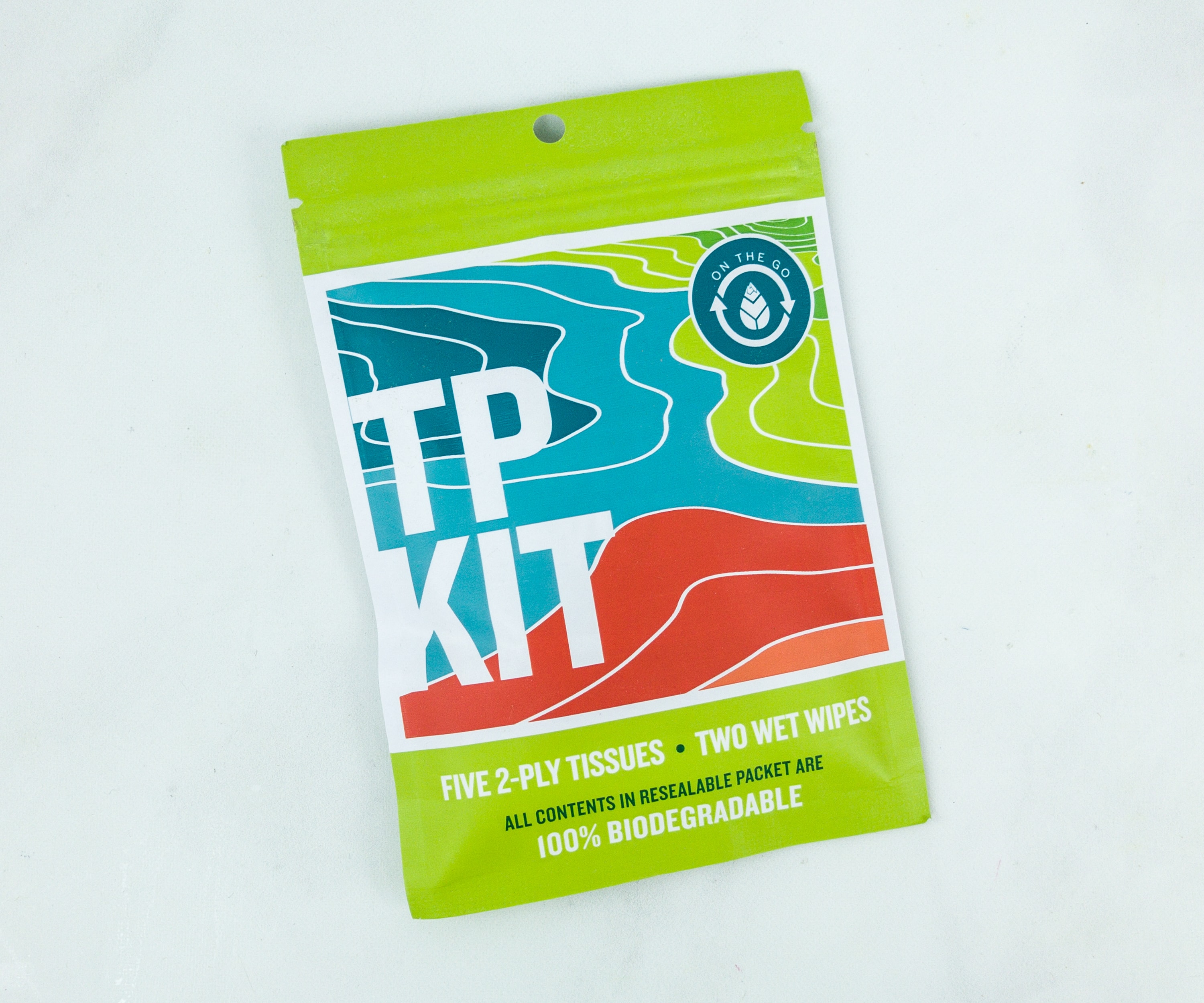 On The Go TP Kit ($1.40) Another must-have item to bring during long travels is kit that includes 5 pieces of 2-ply tissues and a pair of wet wipes.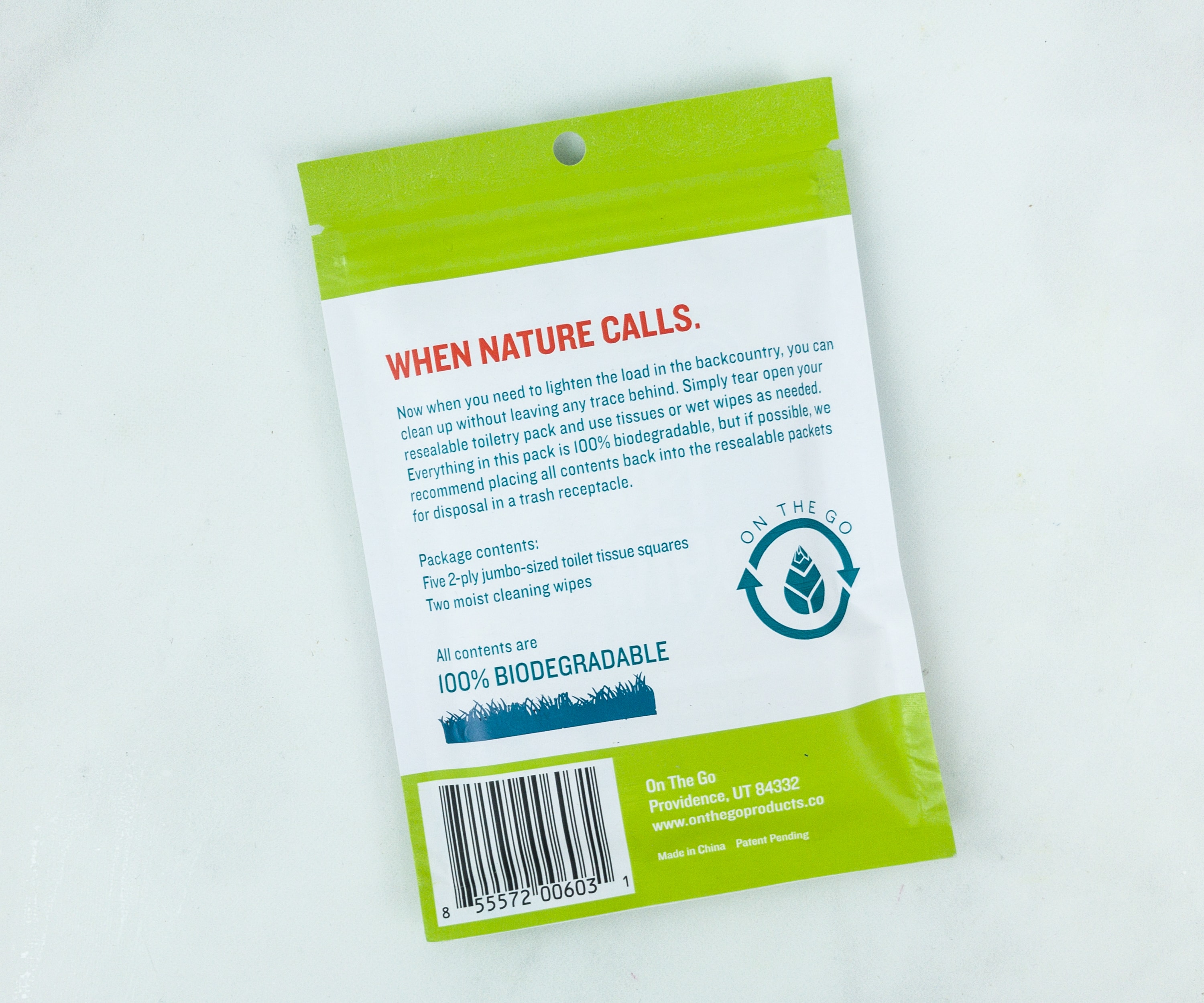 All the tissues are made from cotton blend fiber and are 100% biodegradable. It's really handy when nature calls and you're in the middle of nowhere!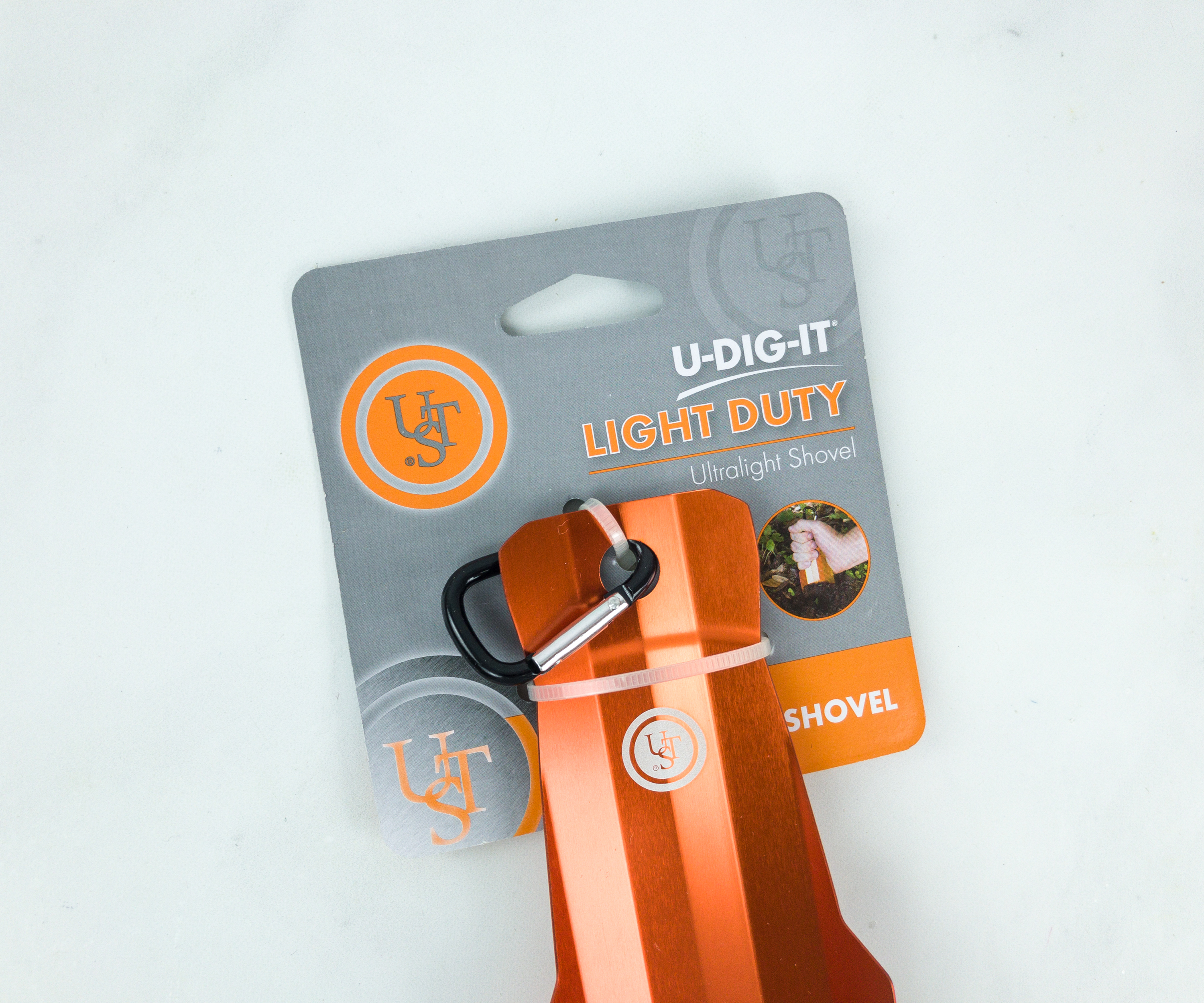 U-Dig-It Light Duty Ultralight Shovel ($10.64) Made from 7075-T6 aluminum metal, this shovel is lightweight and ideal for digging small holes while camping or in the outdoors.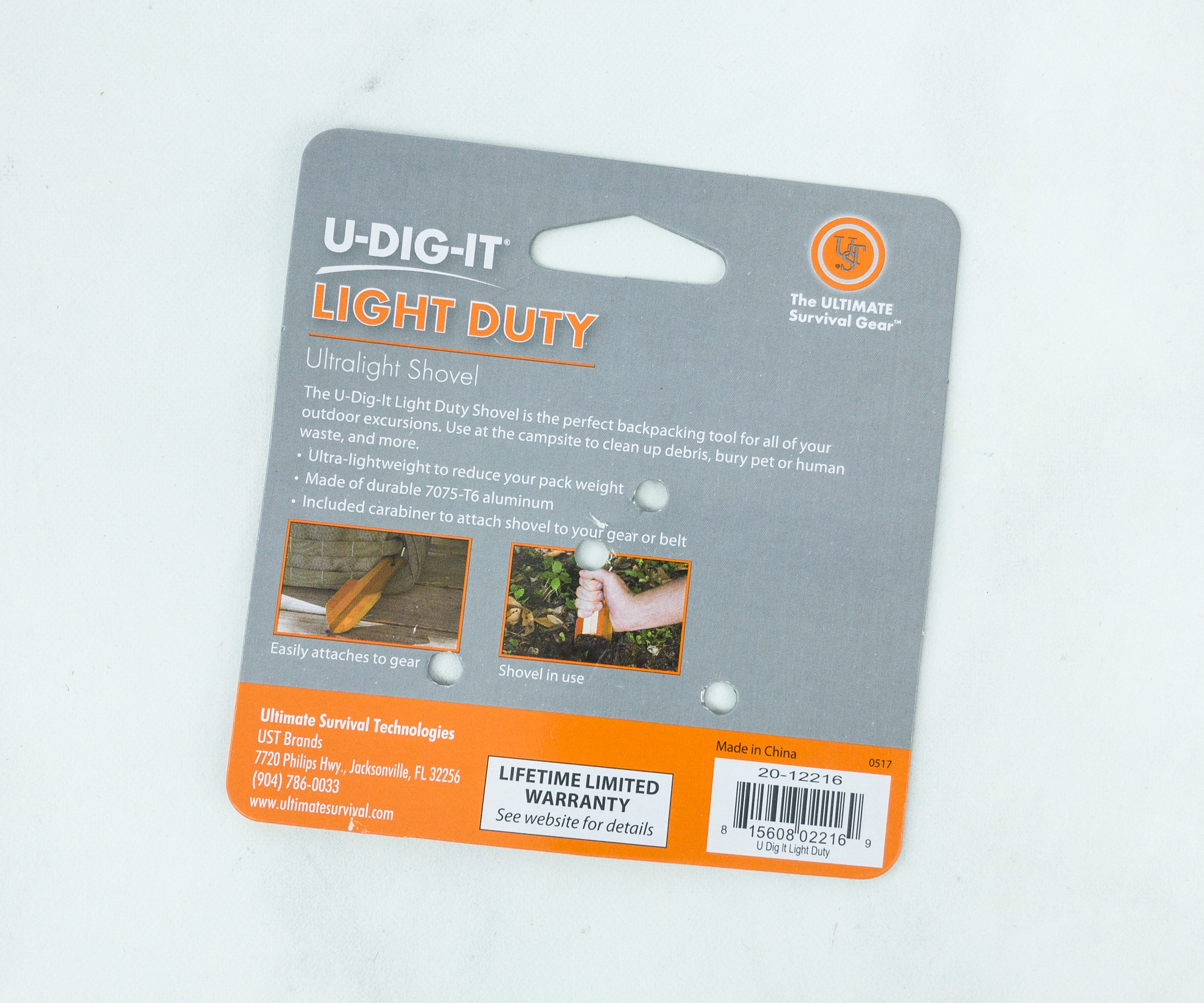 It's perfect for sand and light soil, but definitely not for rocks and roots.
It comes with a carabiner so you can easily attach it to your gear or your bag.
Rainburst The Simple Shower ($12.99) It's a specially designed portable shower that can easily be attached to any of the 1 and 2-liter bottles including platypus bottles & bladders.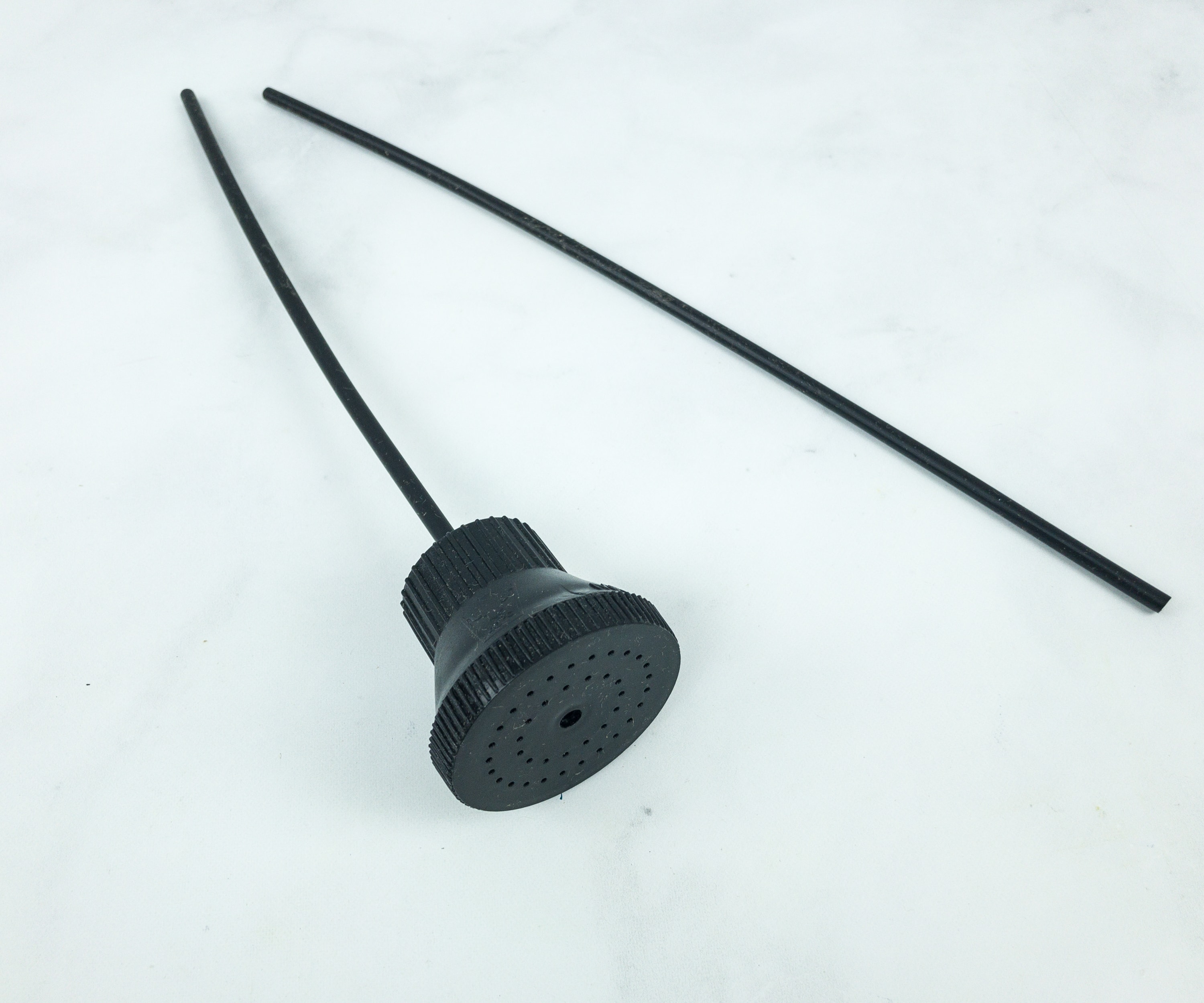 To use, simply fill the plastic bottle with water, attach the simple shower, and turn it upside down for a steady stream of water.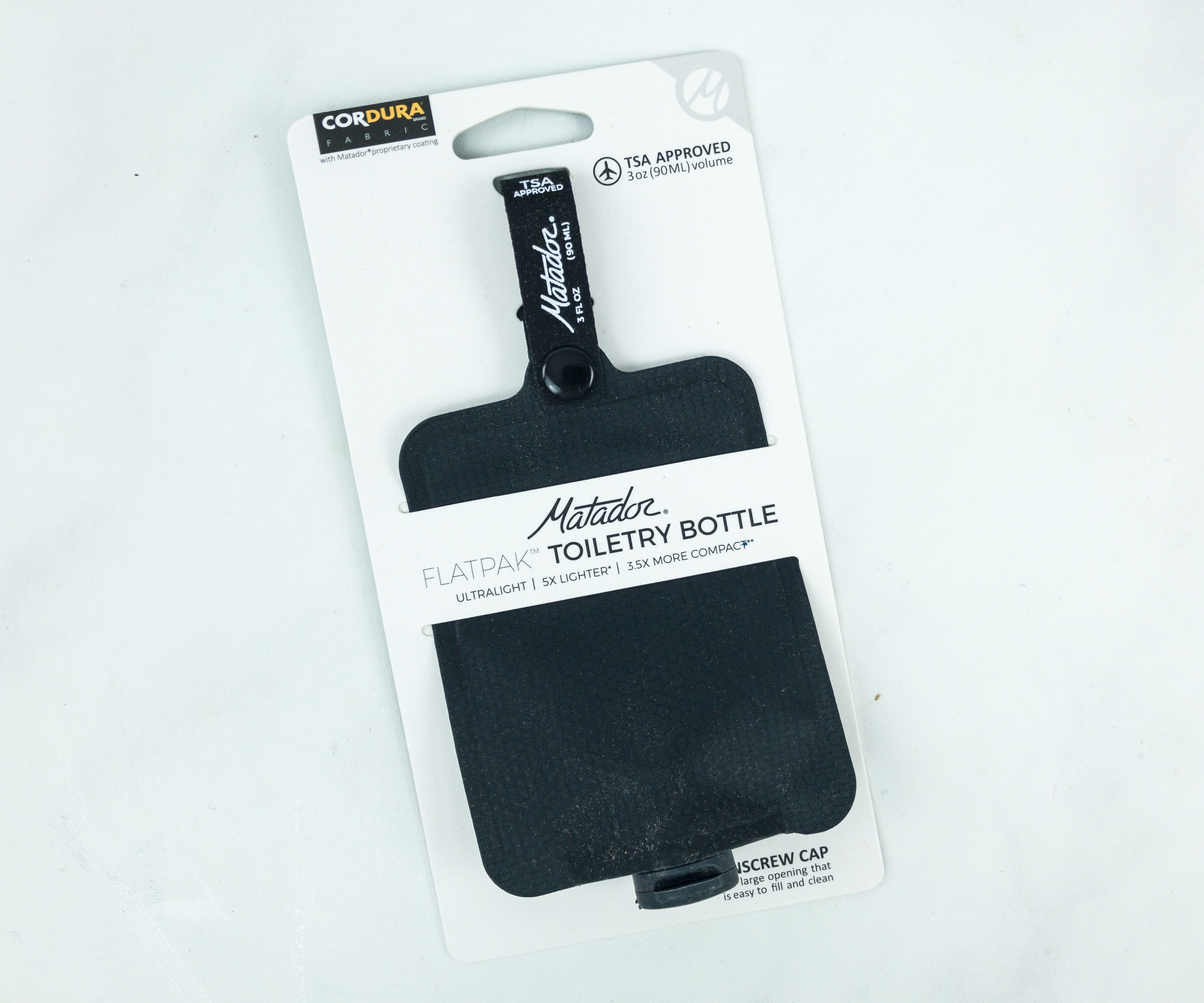 Matador Collapsible Toiletry Bottle ($12.95) This collapsible toiletry bottle is 5 times lighter and 3.5 times more compact than any of your regular silicone bottles.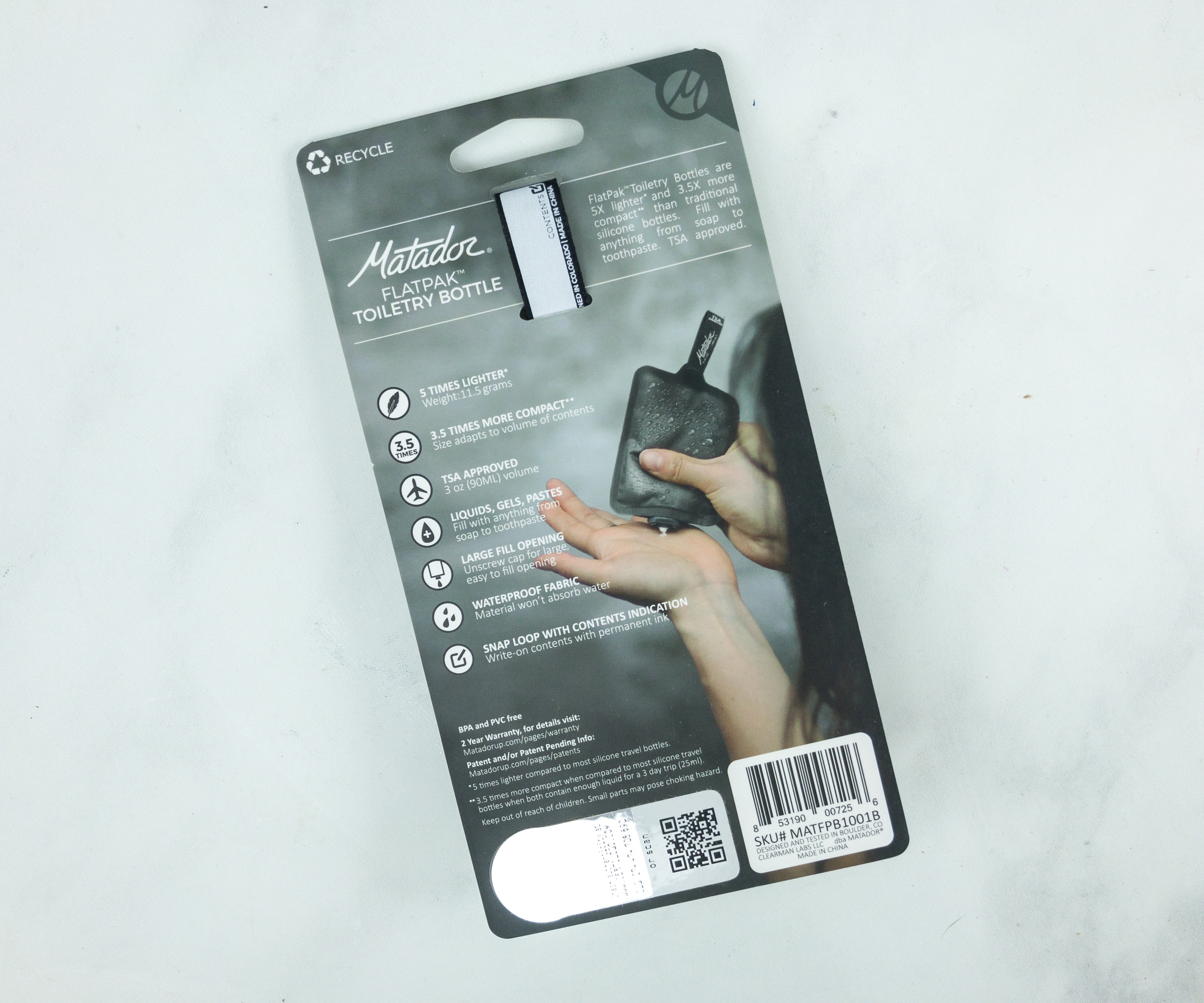 It is also BPA and PVC free, and certified TSA approved sizing which helps you travel worry-free.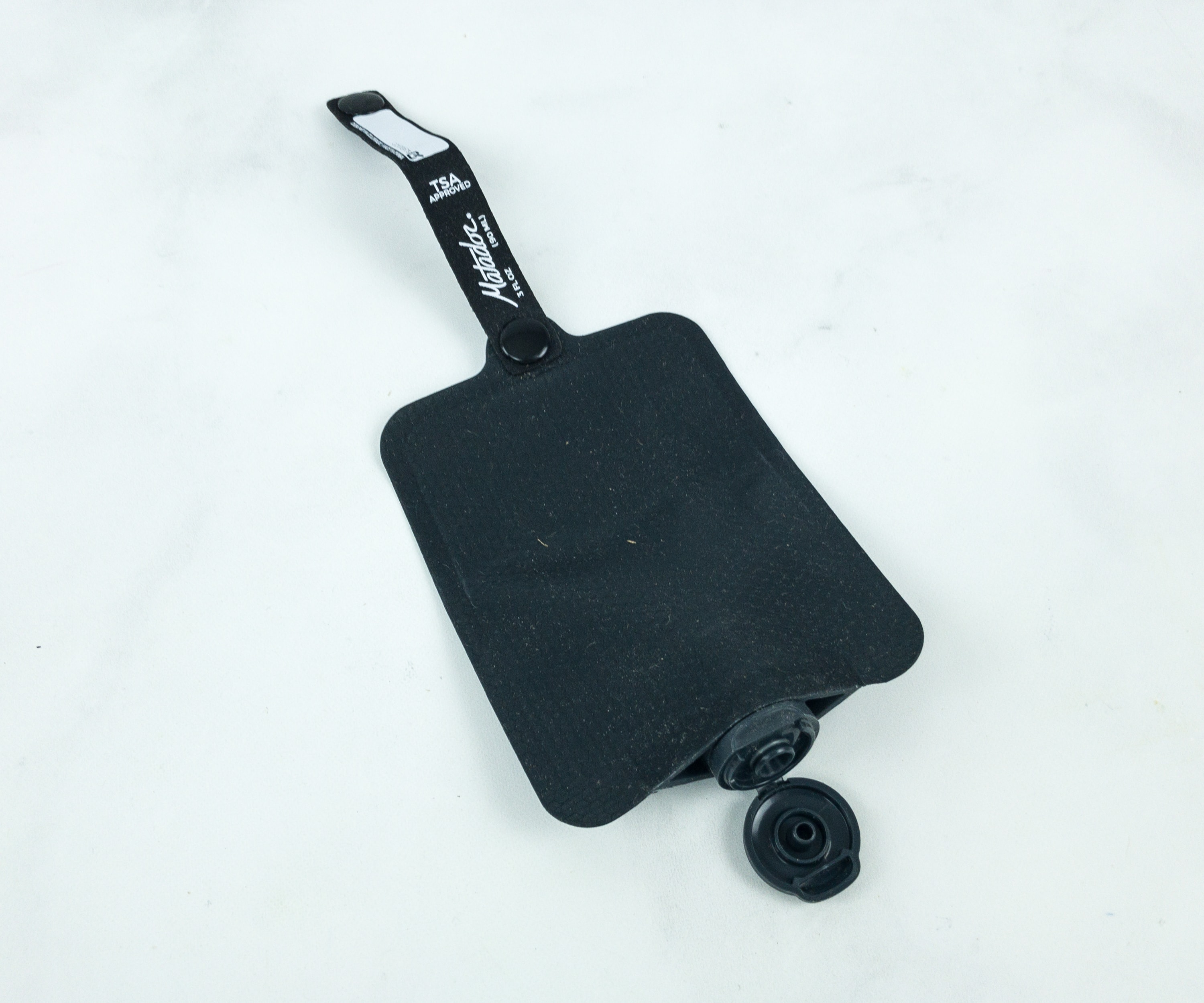 The bottle also comes with a large fill opening for an easier refill of liquids, gels, and pastes including toothpaste.
Its flexible fabric design adapts to the size of the contents, while the snap loop with write-in contents indication will help you keep it all organized. Important note: this bottle is not intended for food or drinks.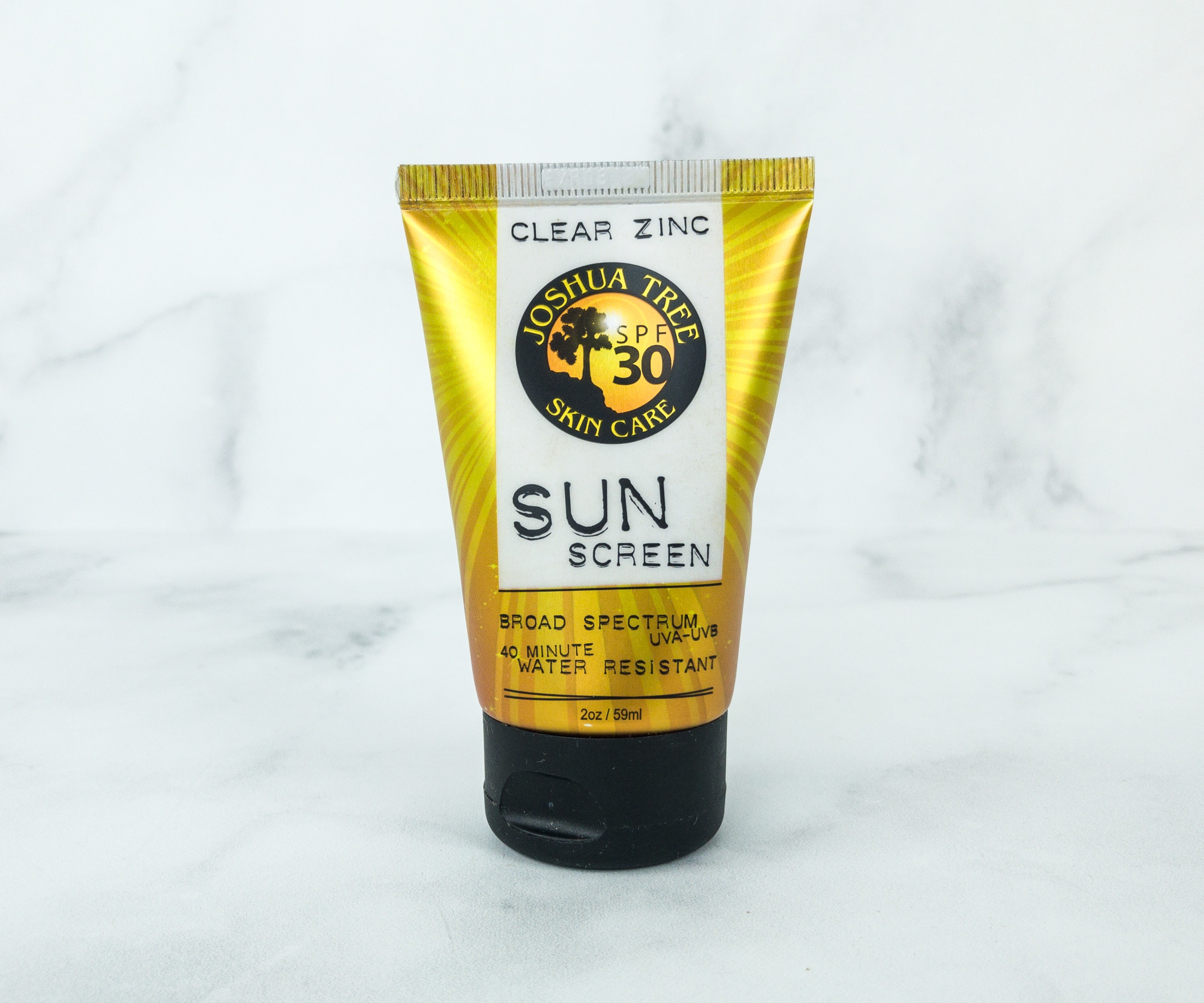 Joshua Tree Skin Care Sun Screen ($9.97) It's an all-organic sunscreen lotion made from all-active ingredients such as micro zinc oxide and om-cinnamate, providing natural broad spectrum protection against UVA and UVB radiation.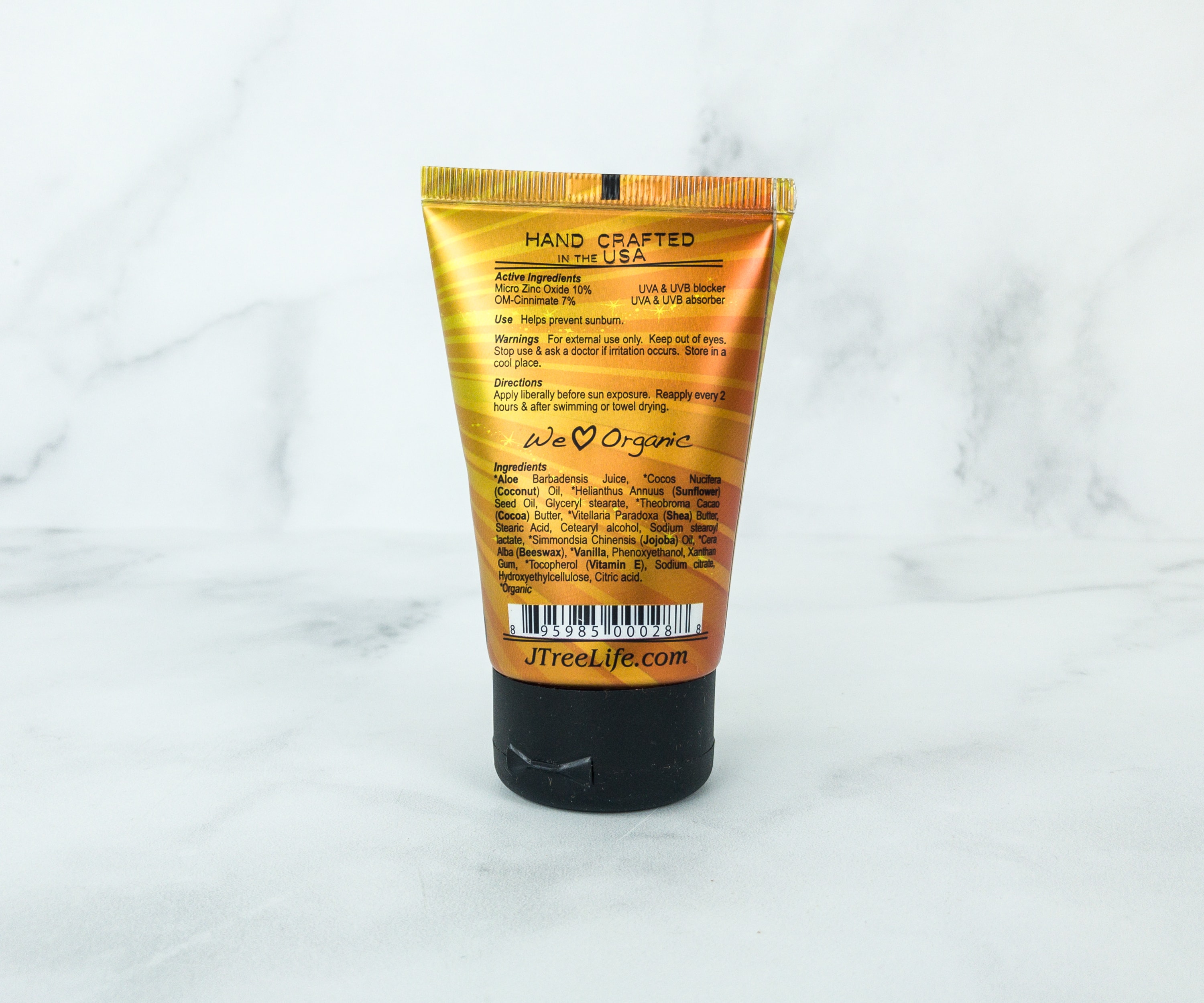 It also contains sunflower seed oil, which is high in antioxidants, and vitamin E that helps reduce free radicals that may cause harmful effect to the skin. The vanilla flavor provides a pleasant and soothing aroma!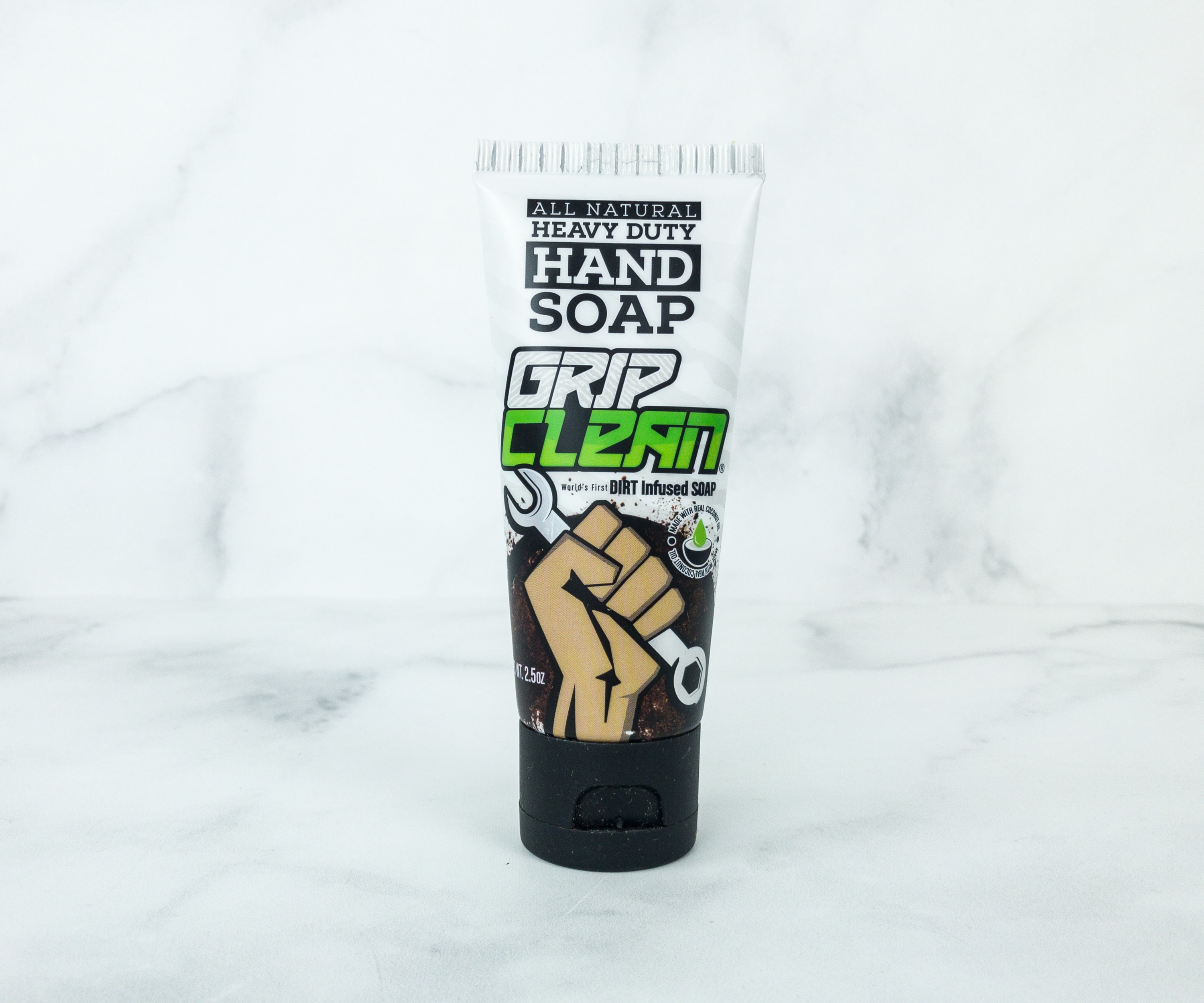 Grip Clean Biodegradable Dirt-Based Hand Cleaner ($5.99) This hand cleaner claims to be the world's first dirt-infused soap. It's a heavy duty all-natural hand soap made with coconut and olive oil, and other vegetable-based ingredients that don't cause dryness or crack to the skin.
Infused with high-quality cosmetic grade clays, the formula easily absorbs grease and toxins. It also exfoliates skin going deep into the pores, latching onto grease/toxins and rinsing clean. To use, just add water, lather, and rinse clean.
A superb way to start the year, the January SCOUTbox included a nice assembly of outdoor gears and other practical items to encourage us to go outside and go on an adventure. As usual, there were some travel-sized stuff and personal cleaning essentials. Some of these are even ideal for everyday use like the sunscreen and hand cleaner. I appreciate everything in the box and I can't wait to use them all! So far, I've discovered a lot of useful outdoor must-haves through this subscription. It's really a useful subscription for any outdoor enthusiast!
What do you think of this month's box?