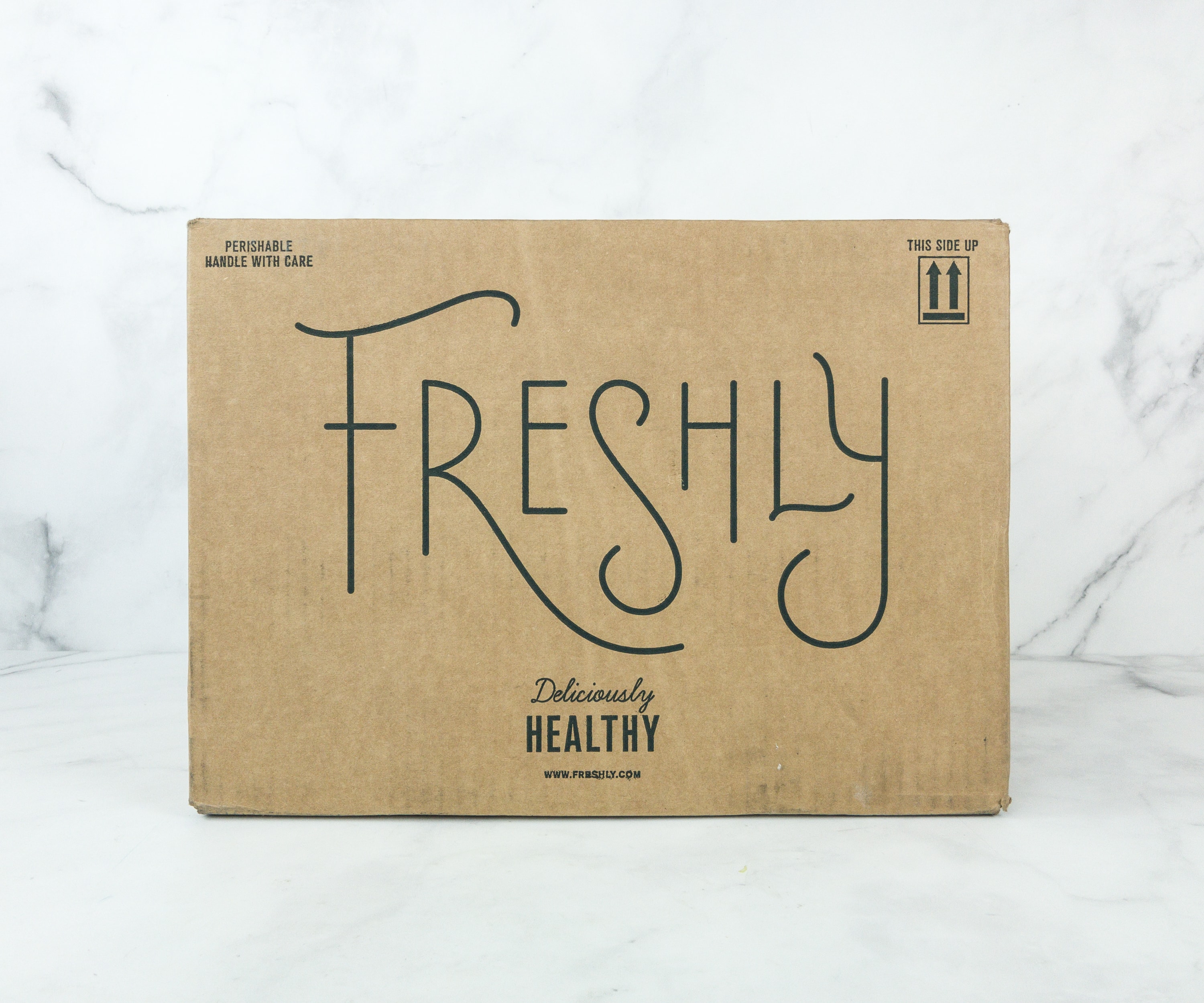 Freshly delivers deliciously healthy food right to your door – premade, prepackaged, and never frozen. This is a great subscription for people who want to spend less (i.e. no) time cooking but still want healthy foods. Freshly meals are free of gluten, refined sugars, and artificial ingredients. When you sign up for Freshly, you'll be able to select the number of meals you want per week plus the exact meals you want. You're able to skip weeks right from your account. The 6 meals per week plan is $56.94 a week ,which works out to $11.49 a meal. Freshly has options for more or less meals per week, so the price per entree varies depending on which plan you choose.
Here are their meal plans:
4 meals/wk – $11.49/meal (+$5.99 shipping)
6 meals/wk – $9.49/meal (+$5.99 shipping)
10 meals/wk – $8.99/meal (+$9.99 shipping)
12 meals/wk – $8.49/meal (+$11.99 shipping)
DEAL:Save $15 off any plan each week for 4 weeks – that's $60 off – when you use coupon code LAUNCH15!
The food comes in a refrigerated box, surrounded by ice packs, and snuggled up in an insulated blanket made from recycled denim. The insulation and the rest of the packing are all recyclable. Since it's biodegradable, I am considering putting it in my compost pile and/or using it as mulch!
I picked 6 meals out of the 30 options, and there were even a few breakfasts available too. I got BBQ Shredded Beef, Steak Peppercorn, and Buffalo Chicken…
…as well as Chicken Tikka Masala, Korean-style Shrimp, and Teriyaki Salmon Cakes.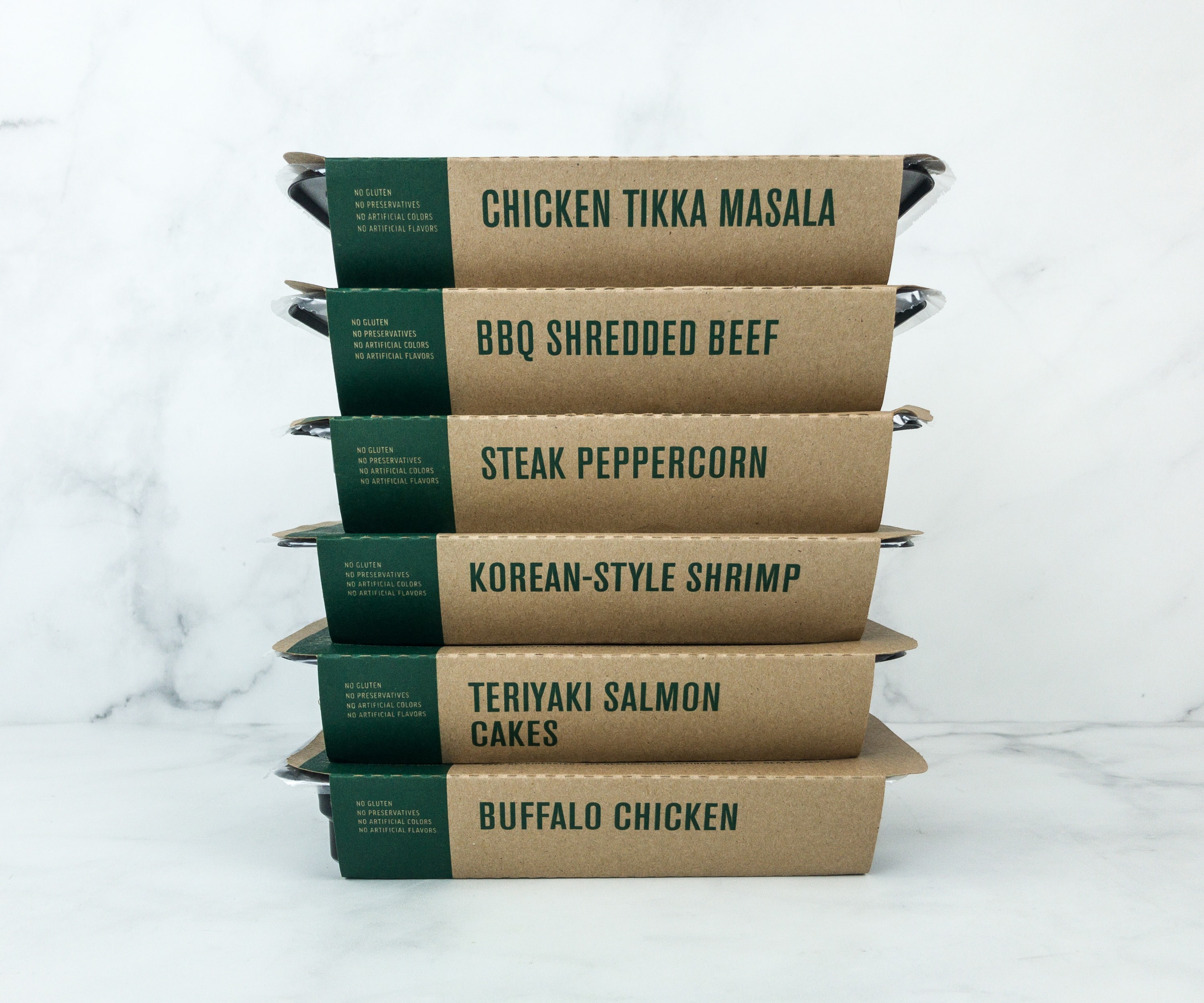 All the meals came in cardboard wrappers with information printed all over.
Aside from the cardboard container, the plastic container itself has a sealed plastic covering the top of the meal, making sure that the food arrives in their best conditions!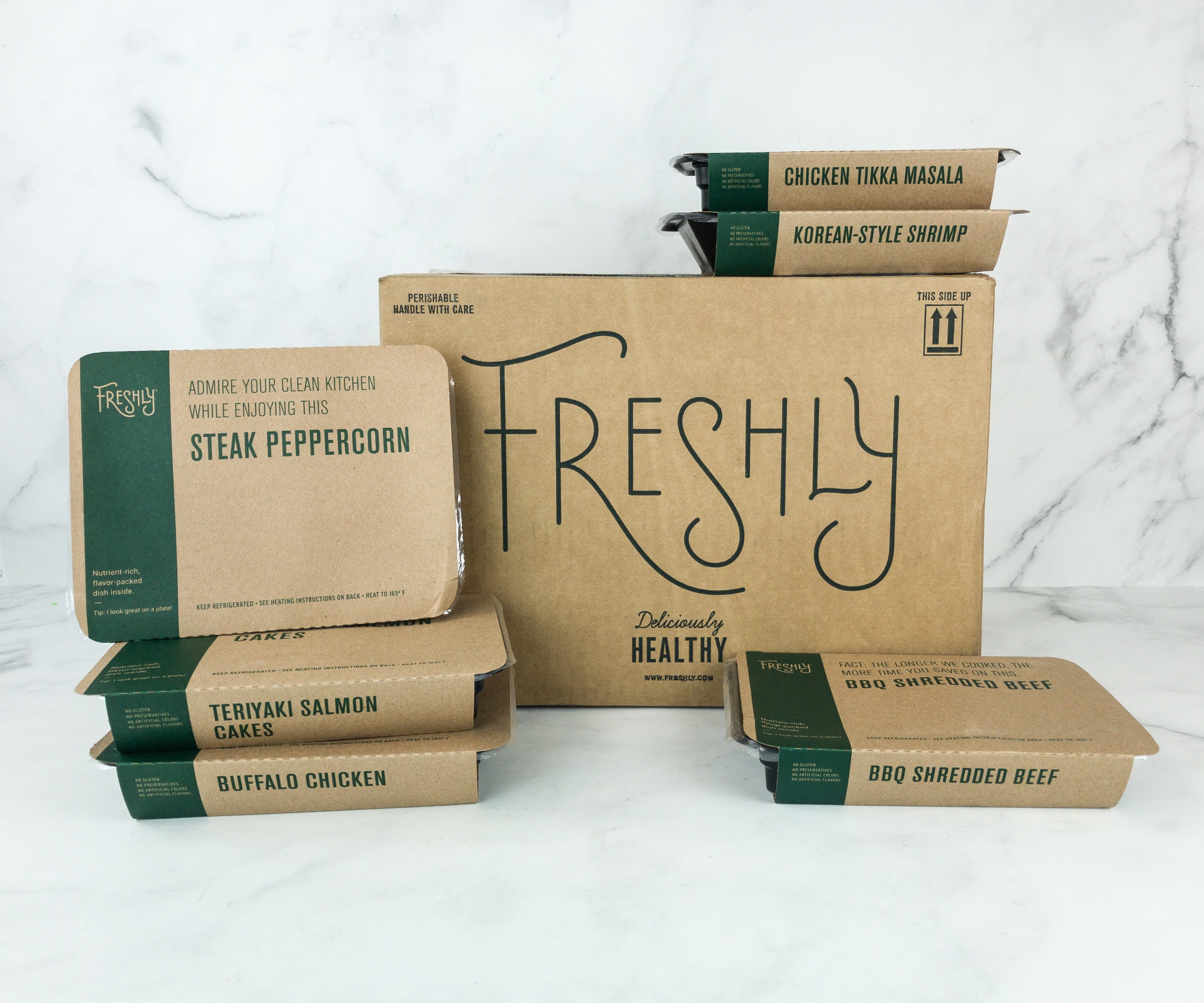 Everything in my January 2019 box!
Steak Peppercorn with Sauteed Carrots & French Green Beans. <35 carbs, high protein, gluten free, soy free.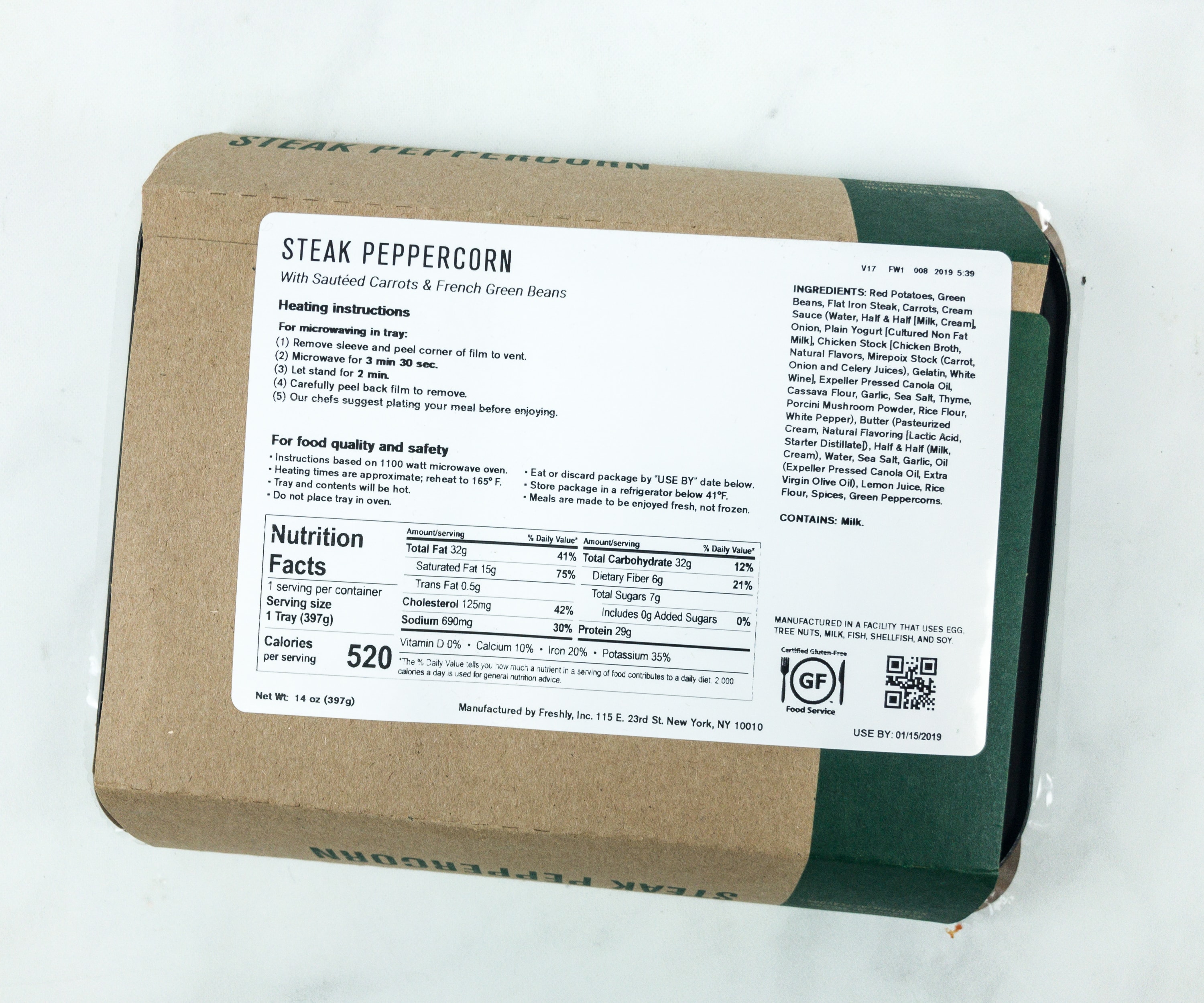 The bottom of the box features all the essential information like nutrition facts, ingredients, and heating instructions. This one has 520 calories per serving.
The meal arrived fully sealed, making sure that it's still fresh and served at its peak condition.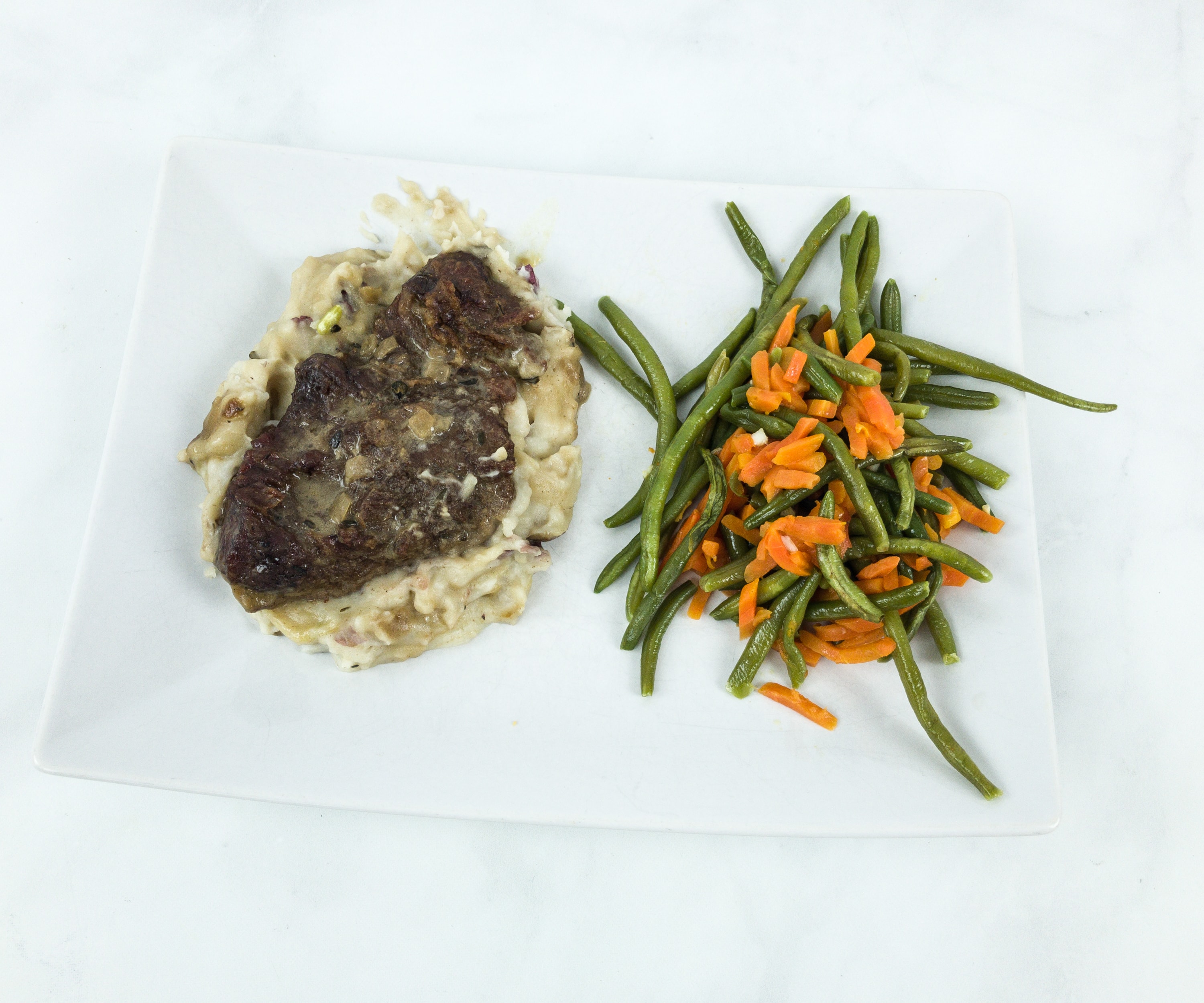 The steak was tender and the vegetables were very tasty. It even included skin-on red potatoes, which is rich in fiber and potassium. Meanwhile, the green beans and the carrots were tossed with garlic oil, lemon, and herbs. What made this dish really special is the creamy peppercorn sauce made with yogurt and porcini mushrooms. It was really like having a gourmet dinner, minus the long preparation and the hefty price.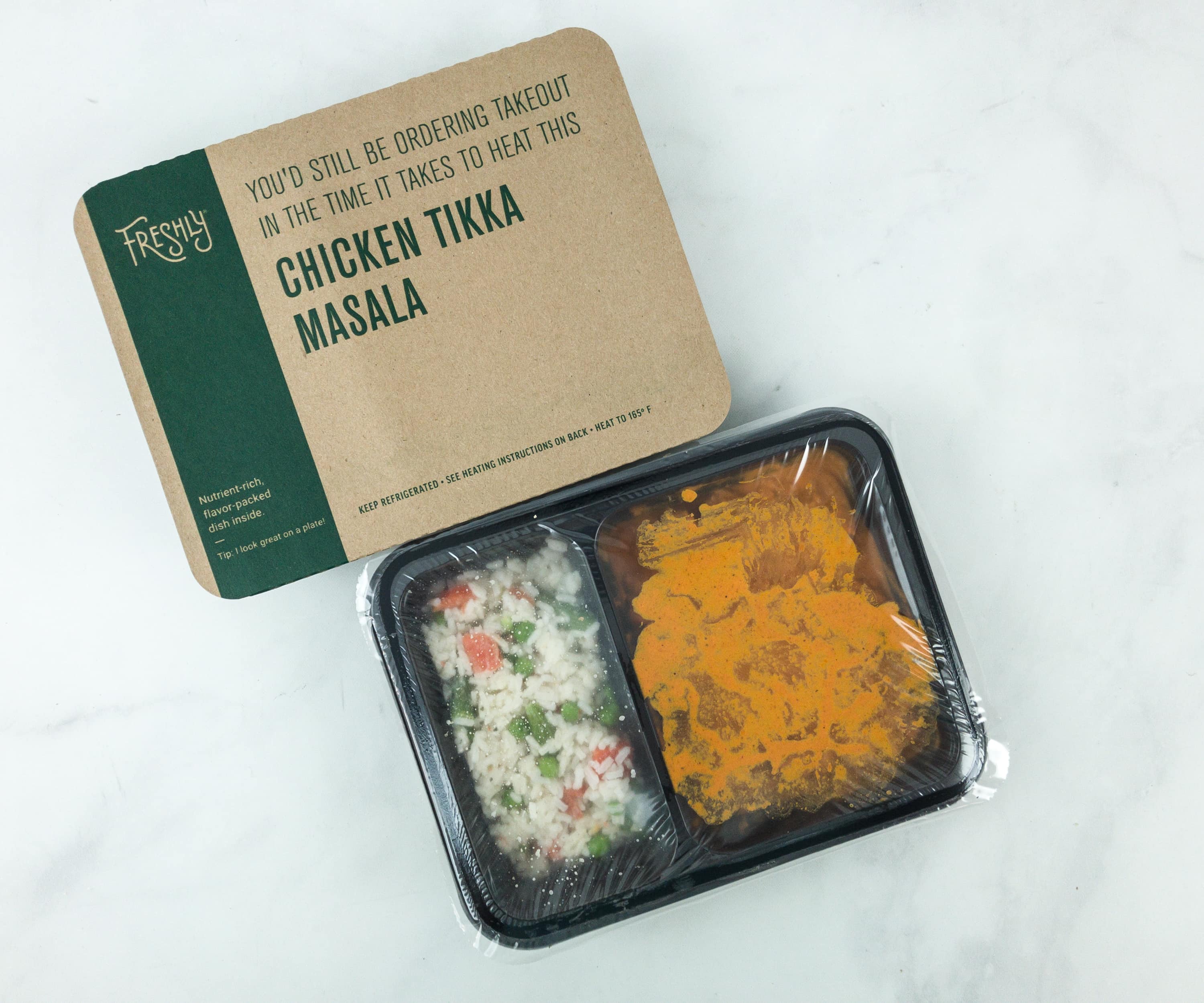 Chicken Tikka Masala with Vegetable Biryani. High protein, gluten free, spicy, soy free.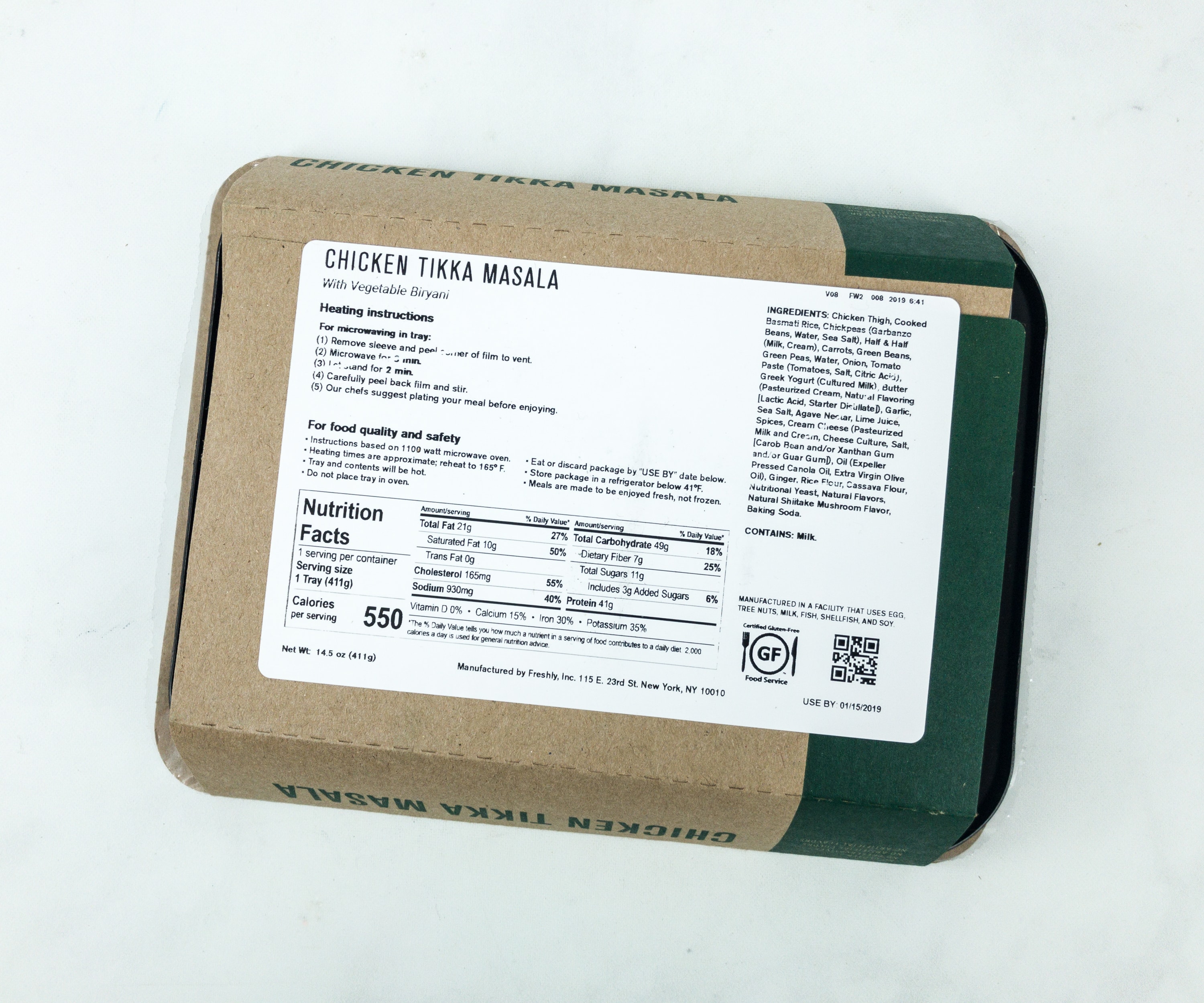 This meal is certified to be gluten-free with 550 calories per serving.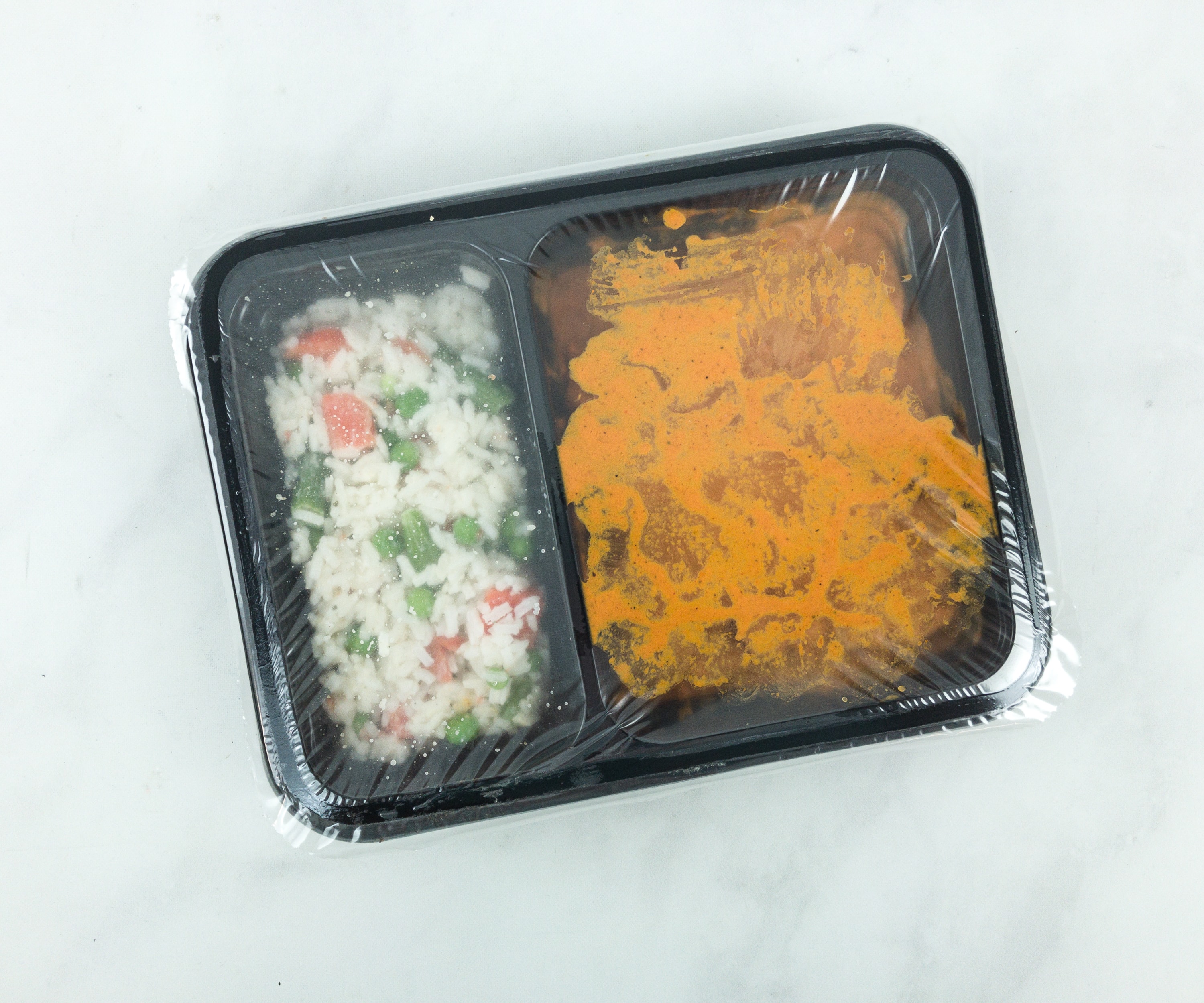 The plastic seal isn't just to maintain the quality of the product, but it also keeps the meal from spilling out while in transit.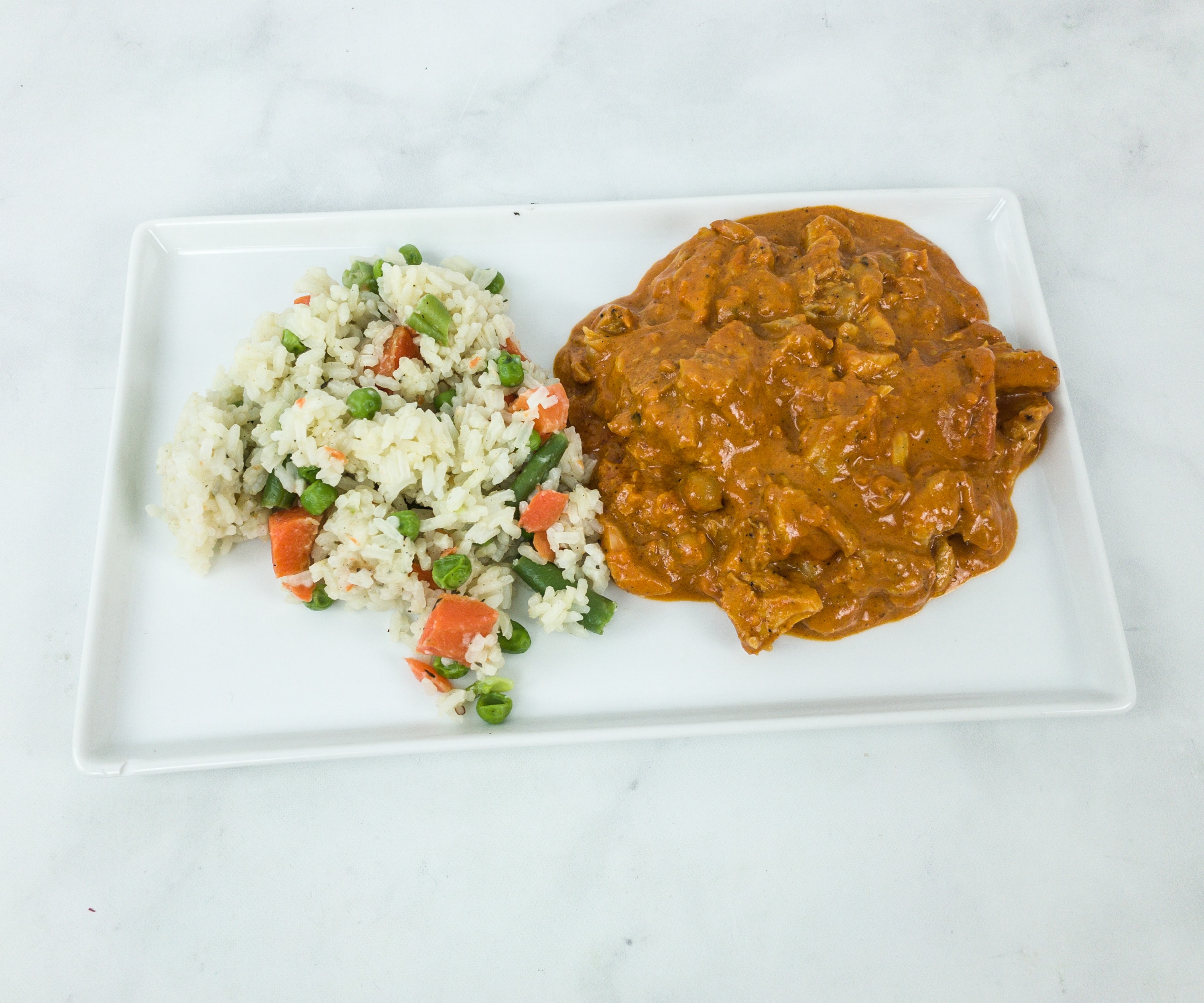 This popular Indian dish was very tasty and fortunately wasn't overly spicy. I liked the creaminess of the chicken and the touch of grilled flavor that came across. The creamy masala sauce had a wonderful mixture of spices, The vegetables and rice were also creamy and all the veggies were cooked perfectly and not mushy. It's a great comfort food for many, including me! This version is even better because it is packed with fiber and potassium.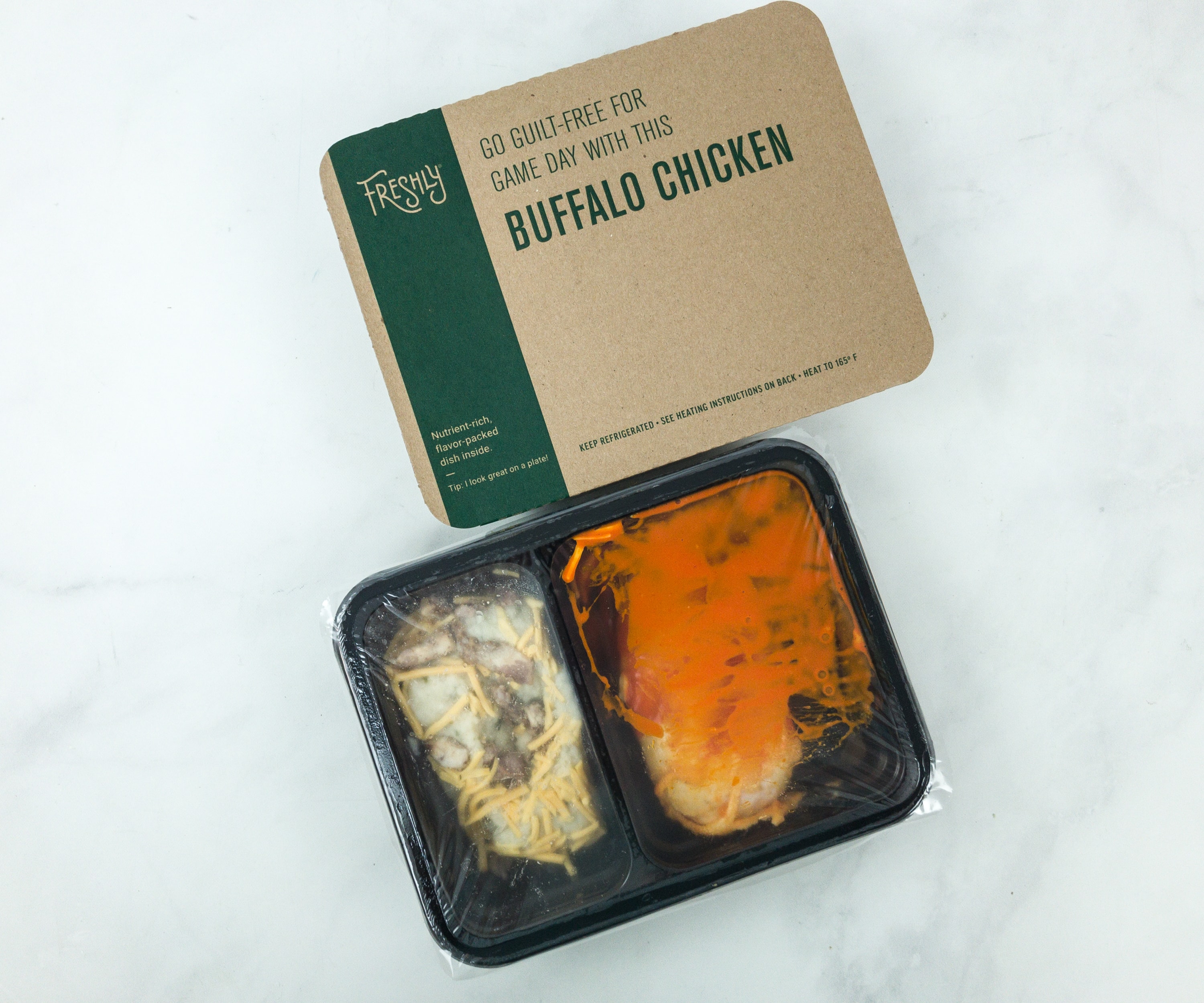 Buffalo Chicken with Loaded Cauliflower. 35g carbs, <500 cal, high protein, gluten free, soy free, spicy.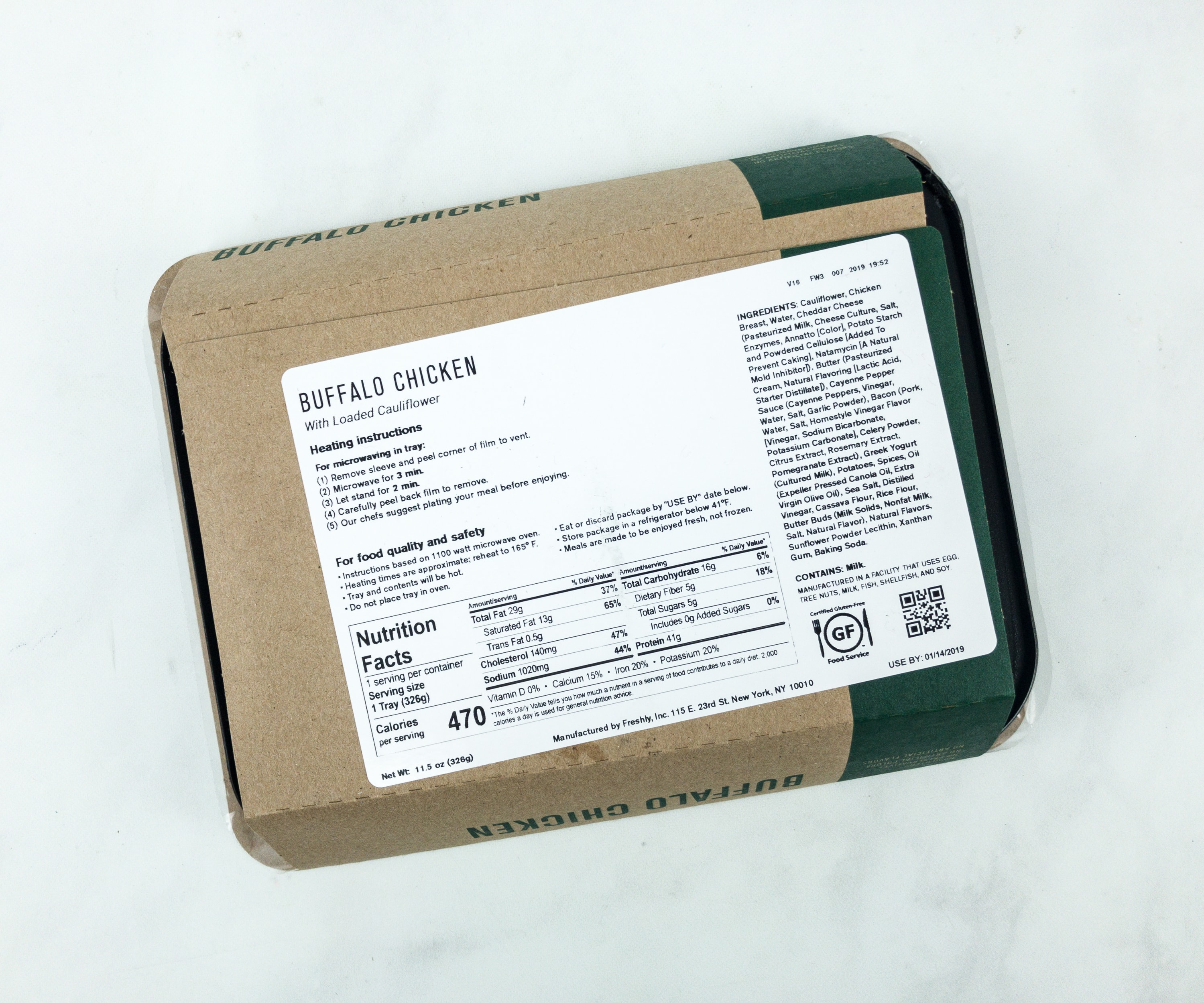 Go guilt-free as this meal only contains a total of 470 calories per serving!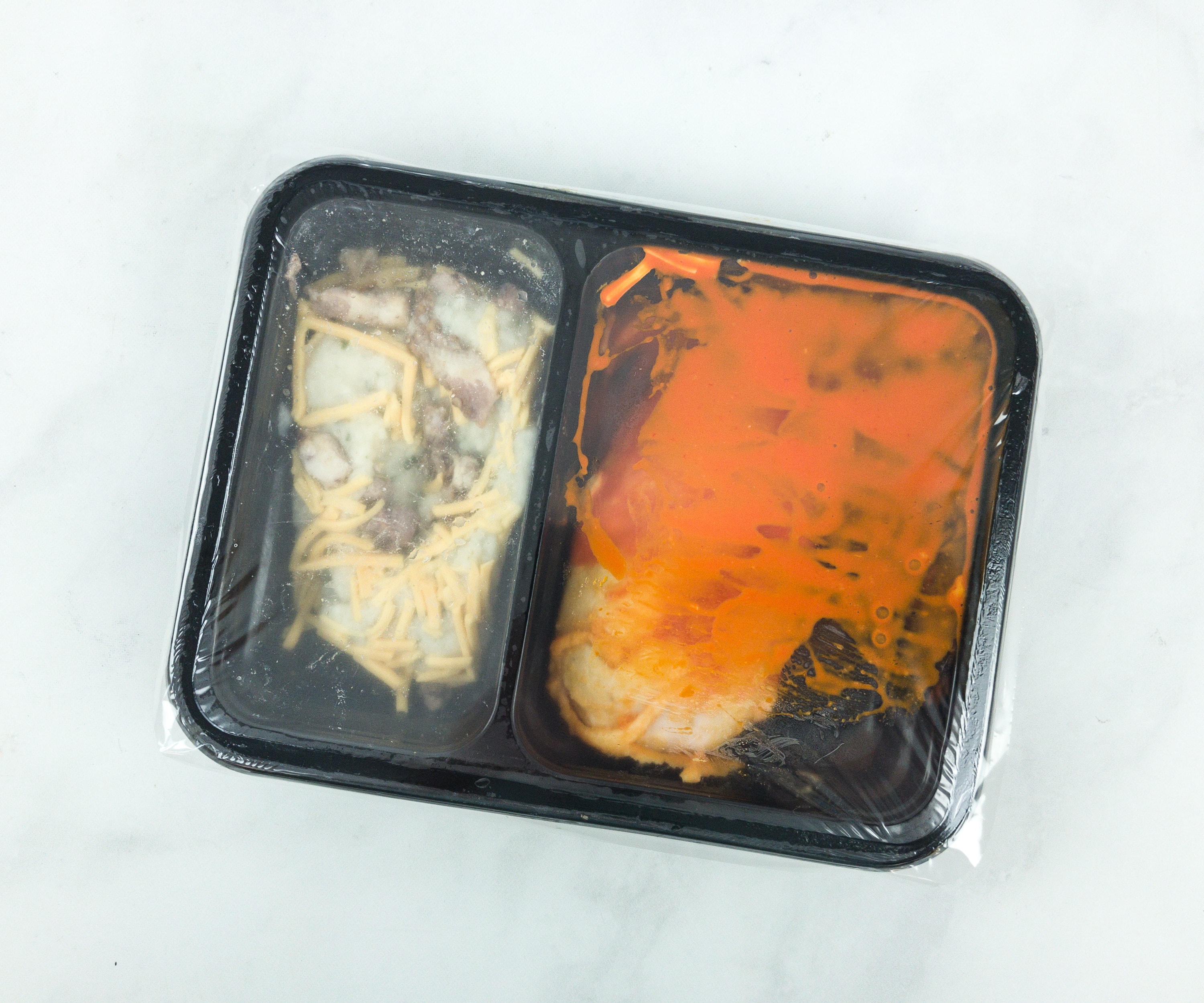 This meal looks so cheesy and saucy at the same time, thanks to the plastic cover I can see it through!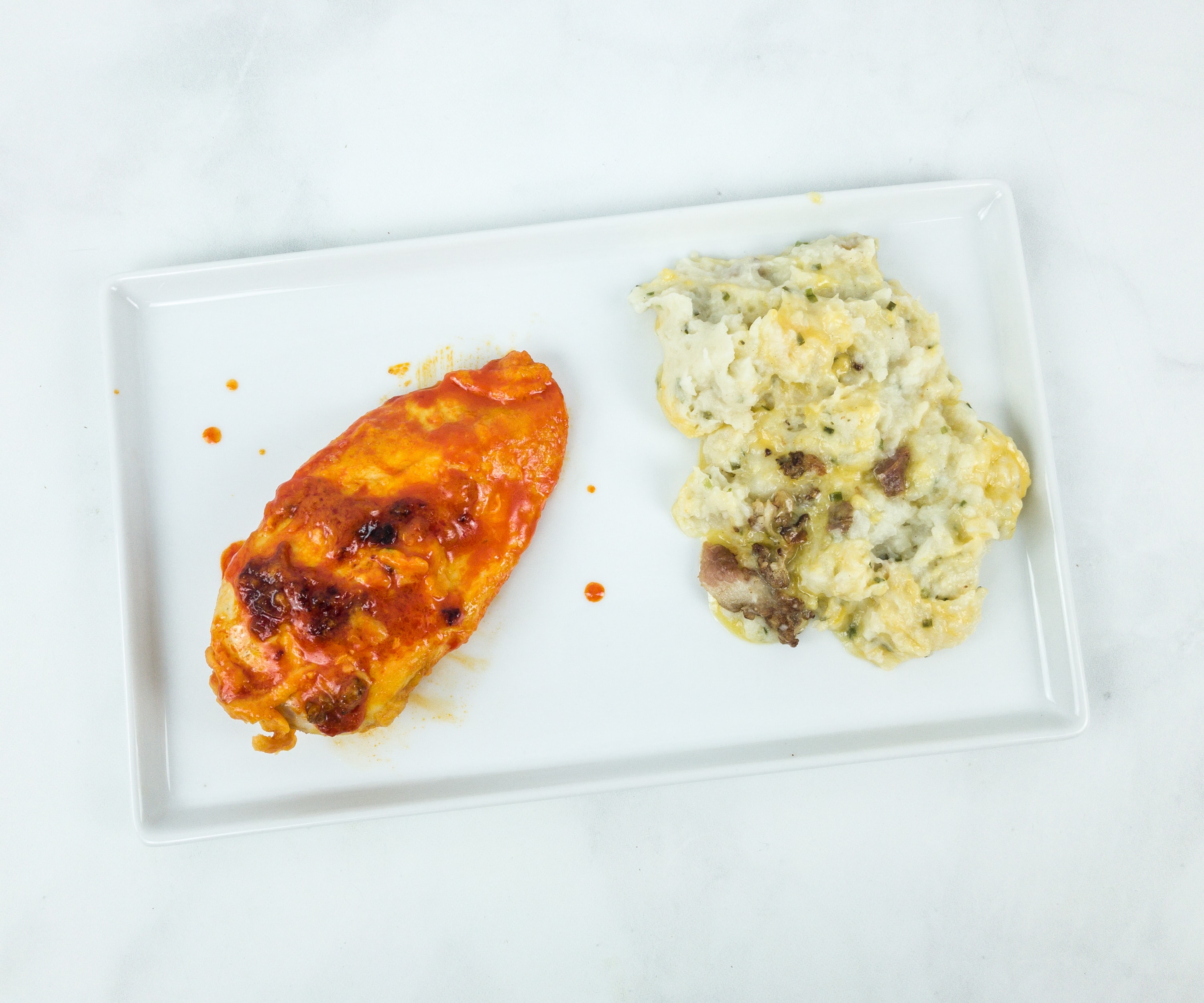 The chicken was so juicy and had a nice coating of tasty buffalo sauce. Meanwhile, the cauliflower is combined with Greek yogurt, nitrate- and nitrite-free bacon, and chives, then covered with melted cheese, making it truly scrumptious. It's worth noting that the chicken breast was coated using gluten-free cassava flour. It was also oven-fried for a greaseless finish.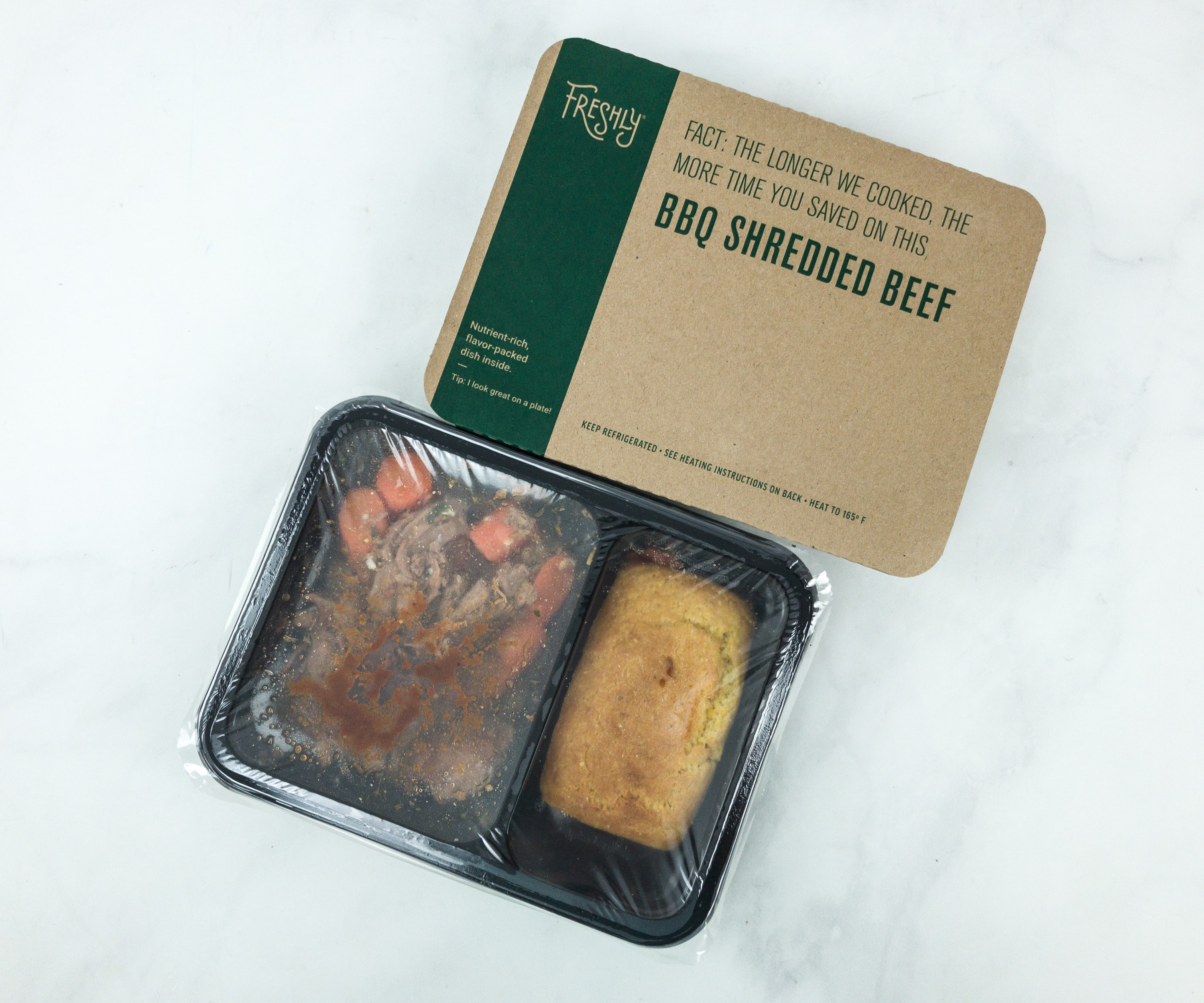 BBQ Shredded Beef with Roasted Carrots and Cornbread. Soy free, gluten free.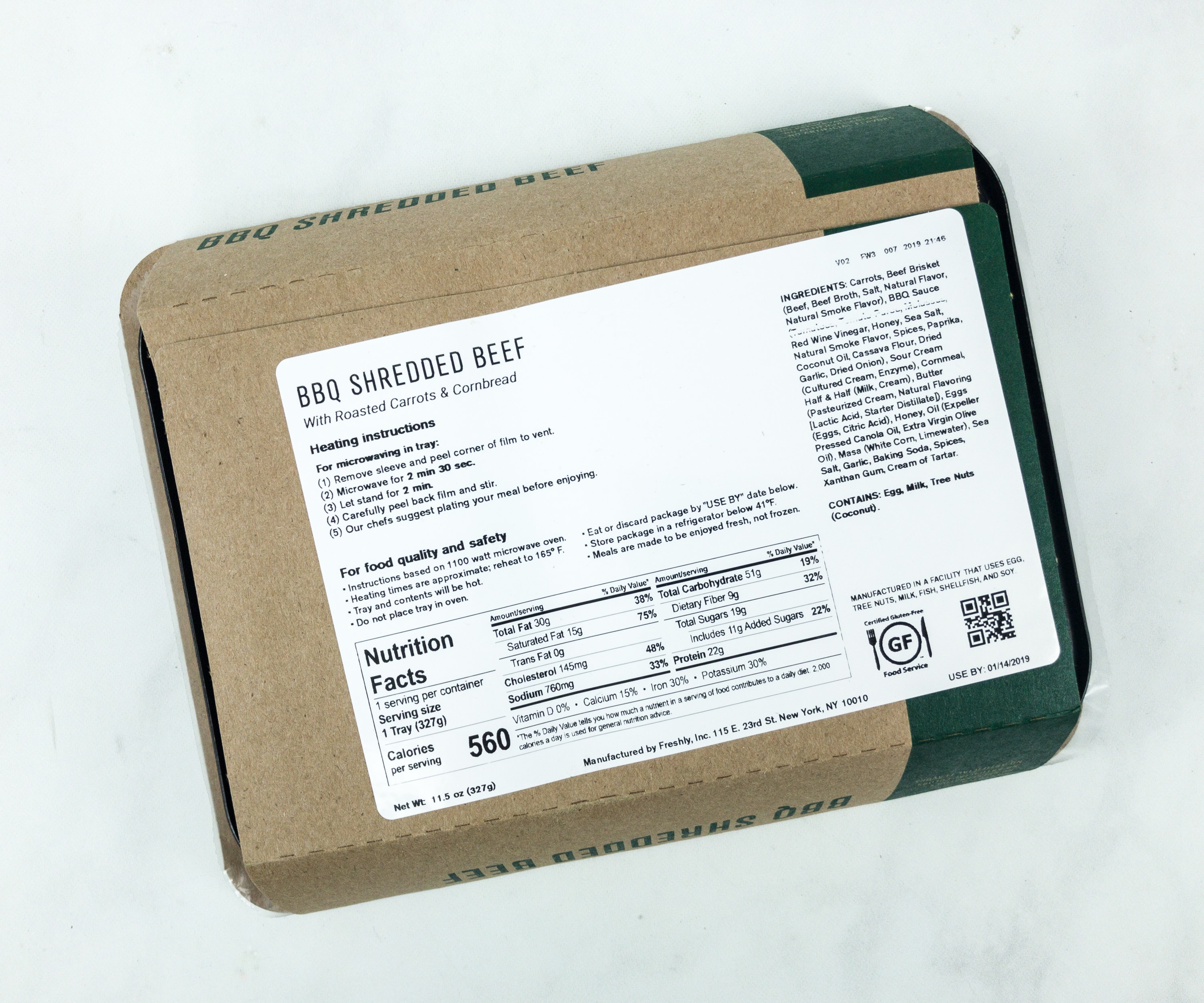 The meal has a total of 560 calories per serving.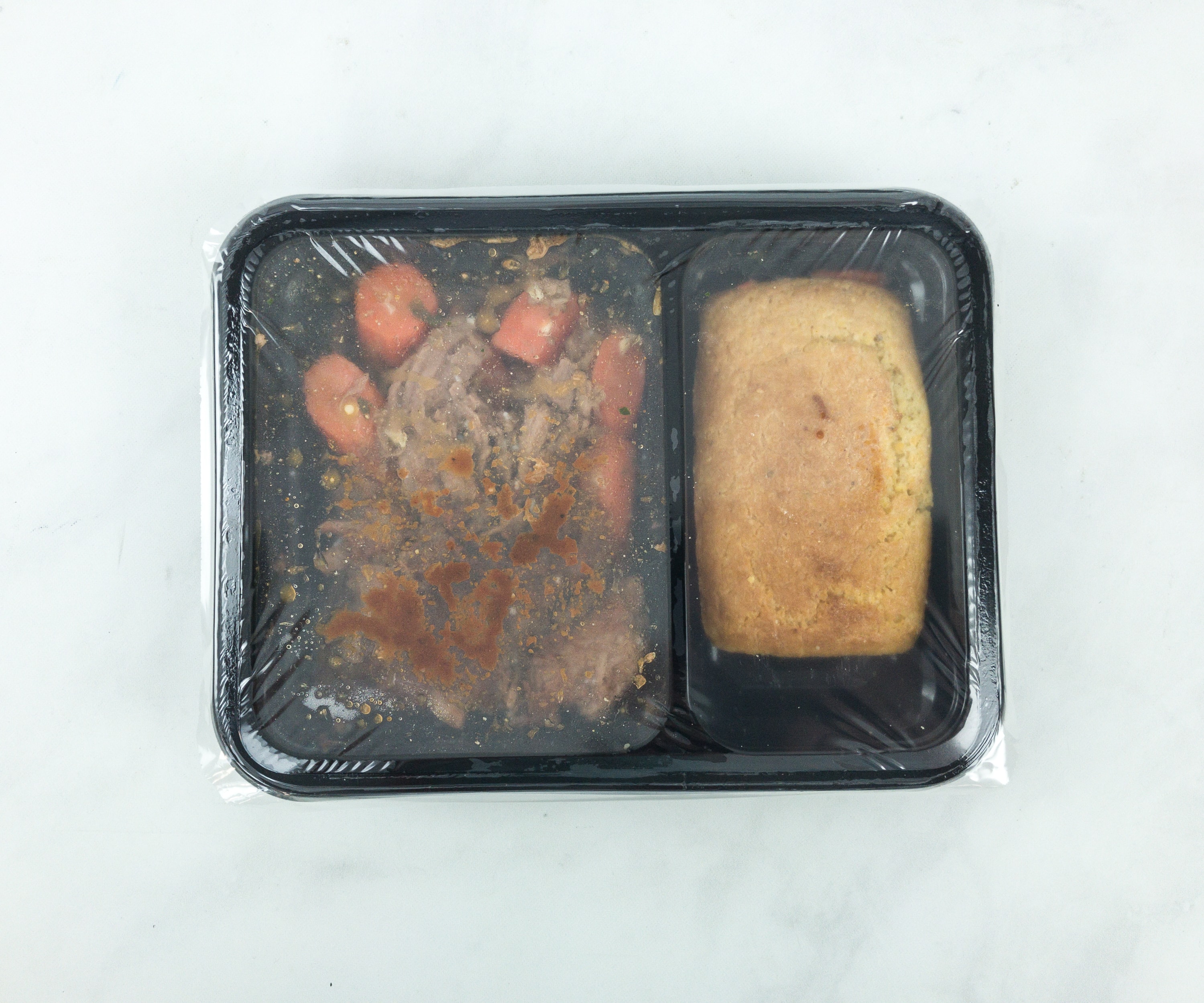 Freshly's food containers are reusable, and since its microwave friendly, I can even use it as my next lunch pack.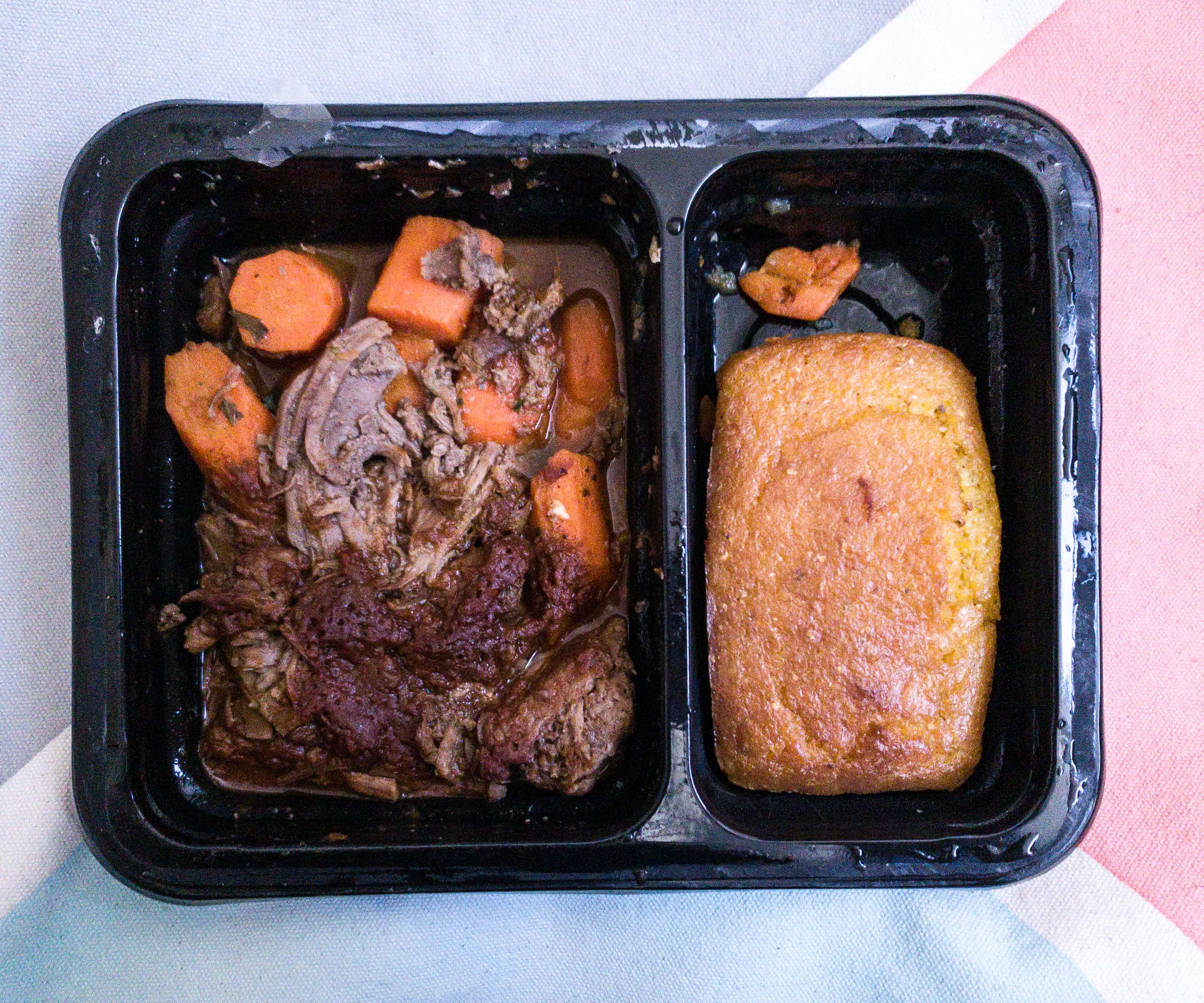 Amongst all the 6 meal kit we got, this is my favorite!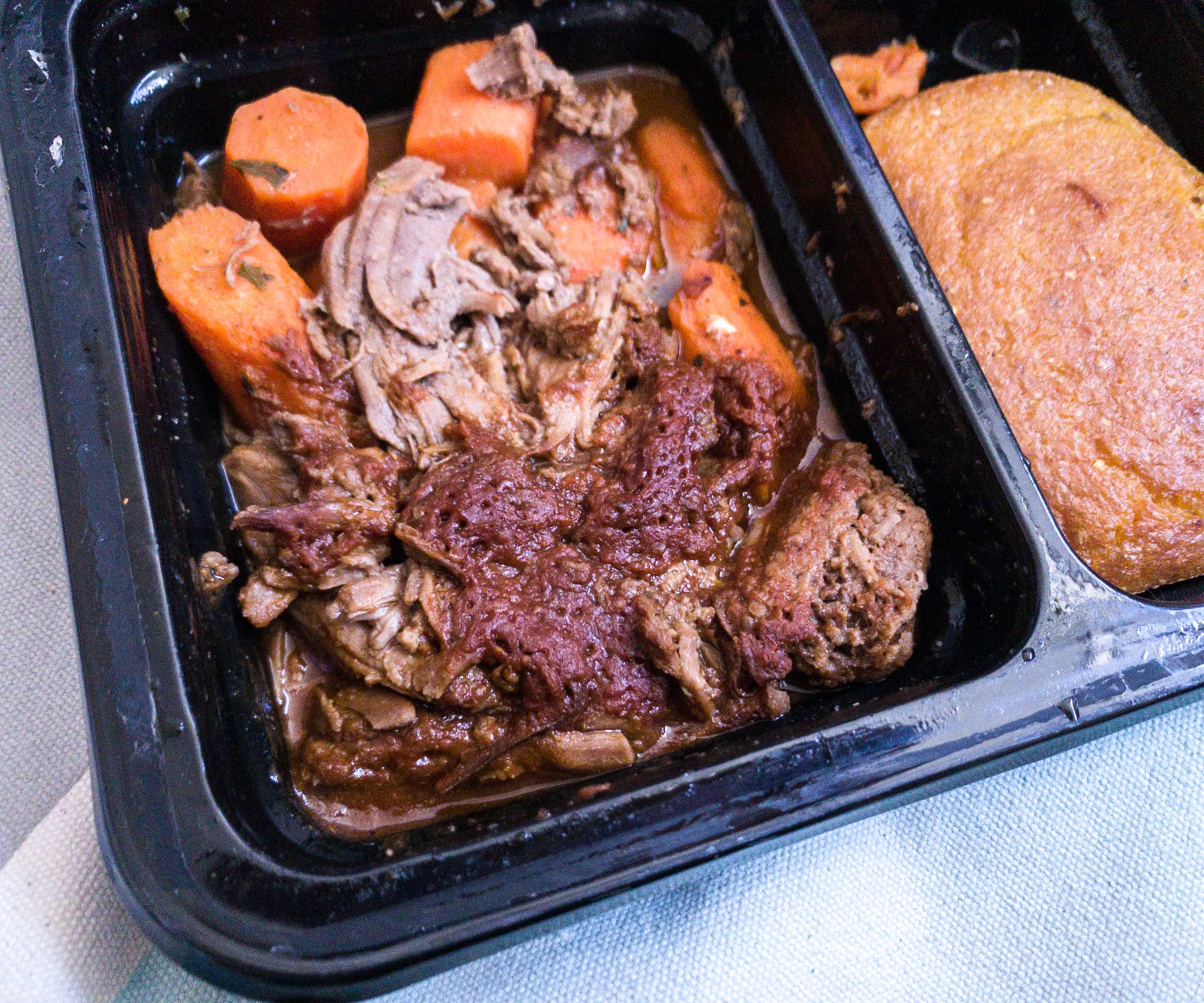 The shredded beef is so tender and chewy. The barbecue sauce is made with a touch of honey to produce extra sweetness. The beef is also served together with a slow-roasted caramelized carrots.

On the other side comes the cornbread baked which is baked to perfection.
This cornbread is certified to be gluten-free. It's made with cornmeal, masa flour, and other all natural ingredients. This bread is so fluffy and yummy too, but with a coarse, dense texture.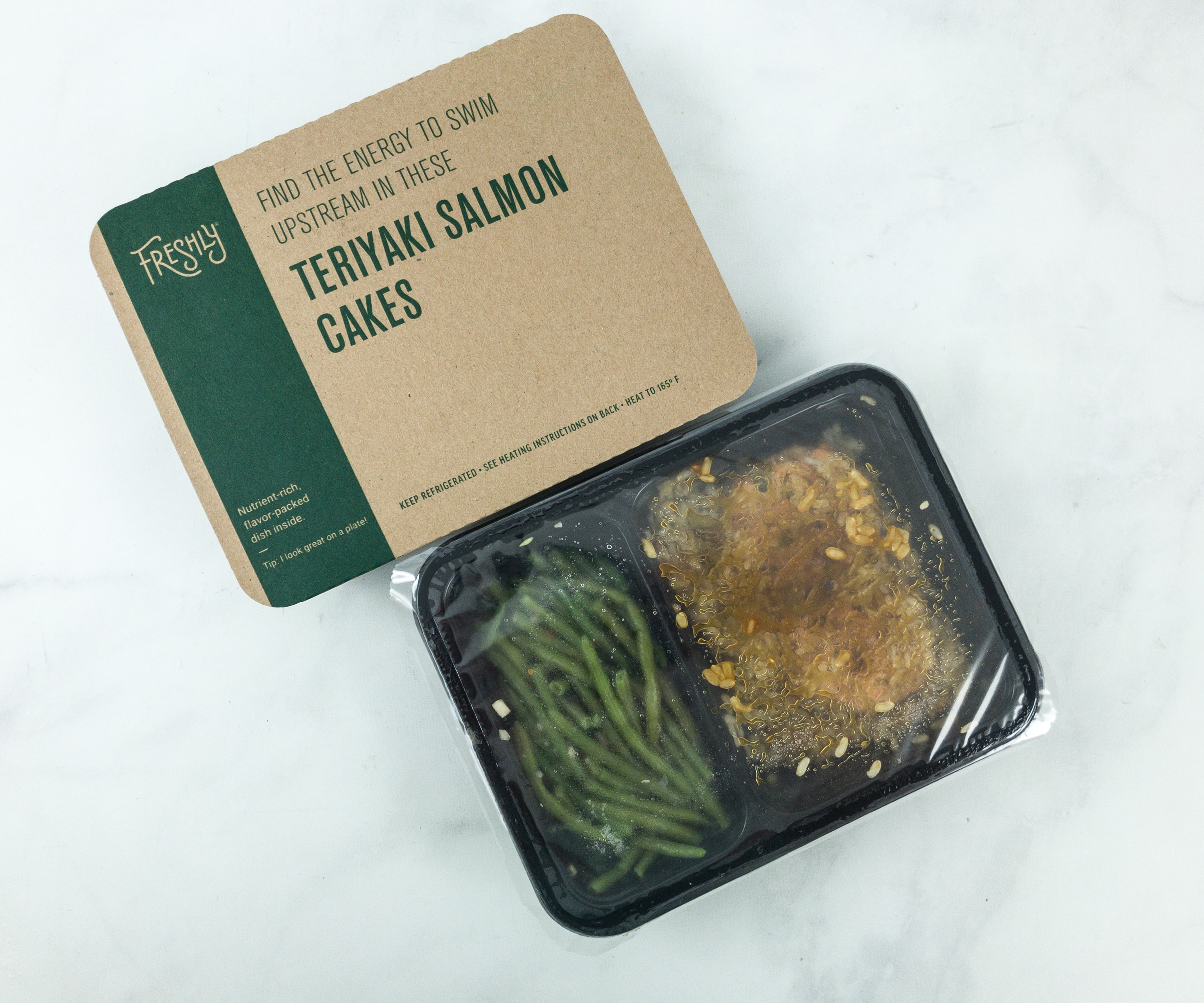 Teriyaki Salmon Cakes with Brown Rice and Spicy Green Beans. <500 cal, gluten free.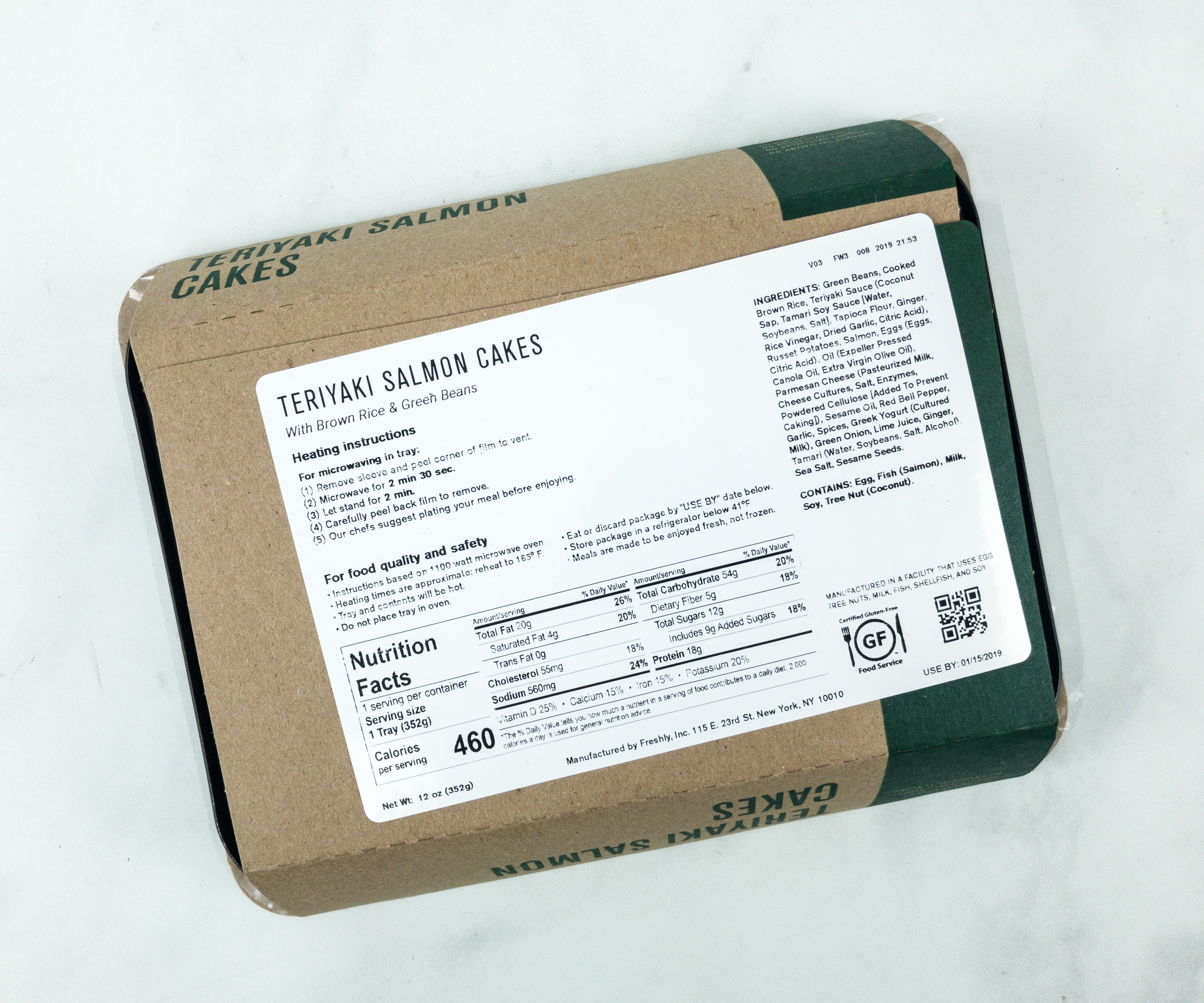 This sseafood dish contains a total of 460 calories per serving.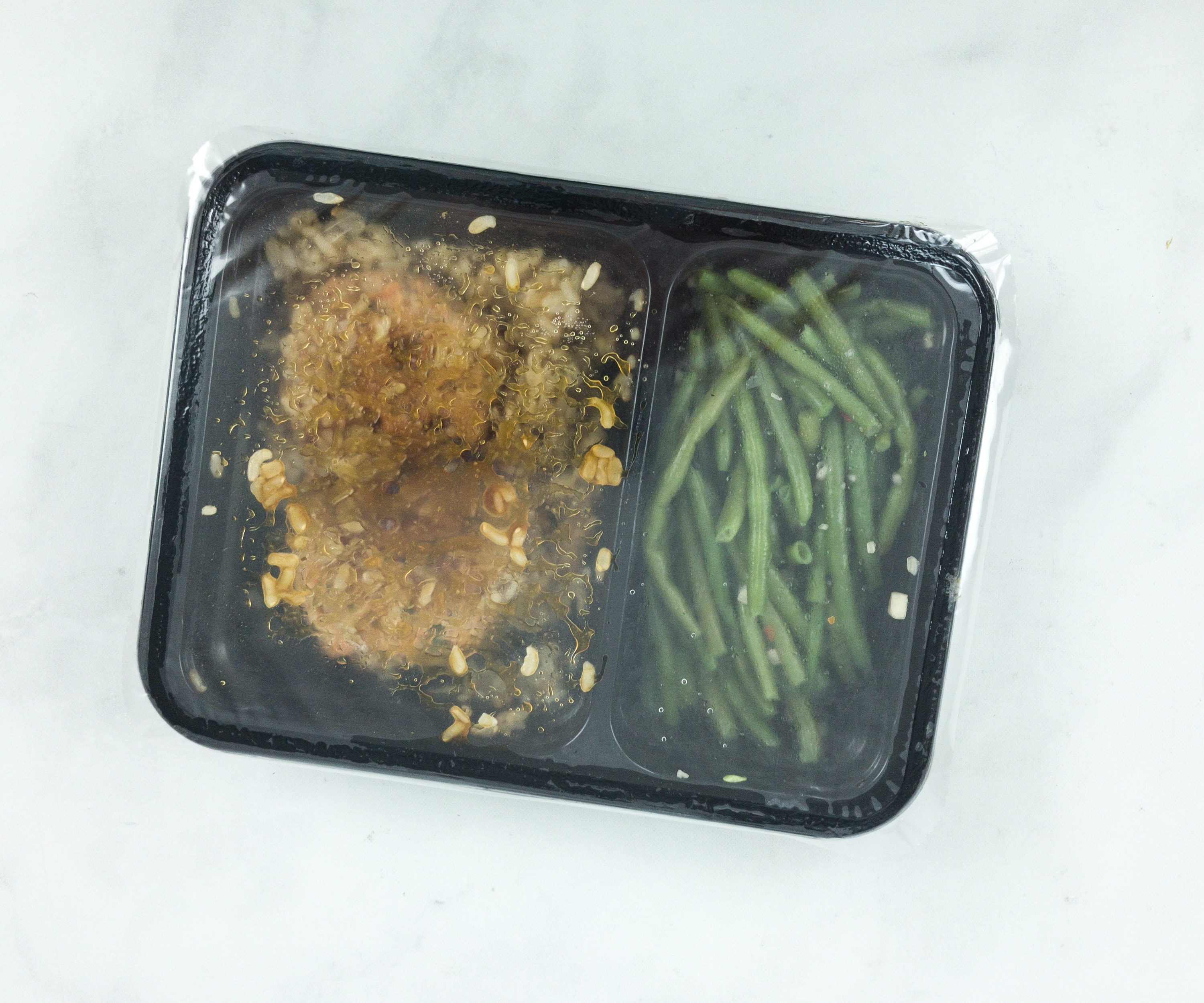 I can see the tasty teriyaki sauce covering the brown rice & salmon cake. It's really mouthwatering!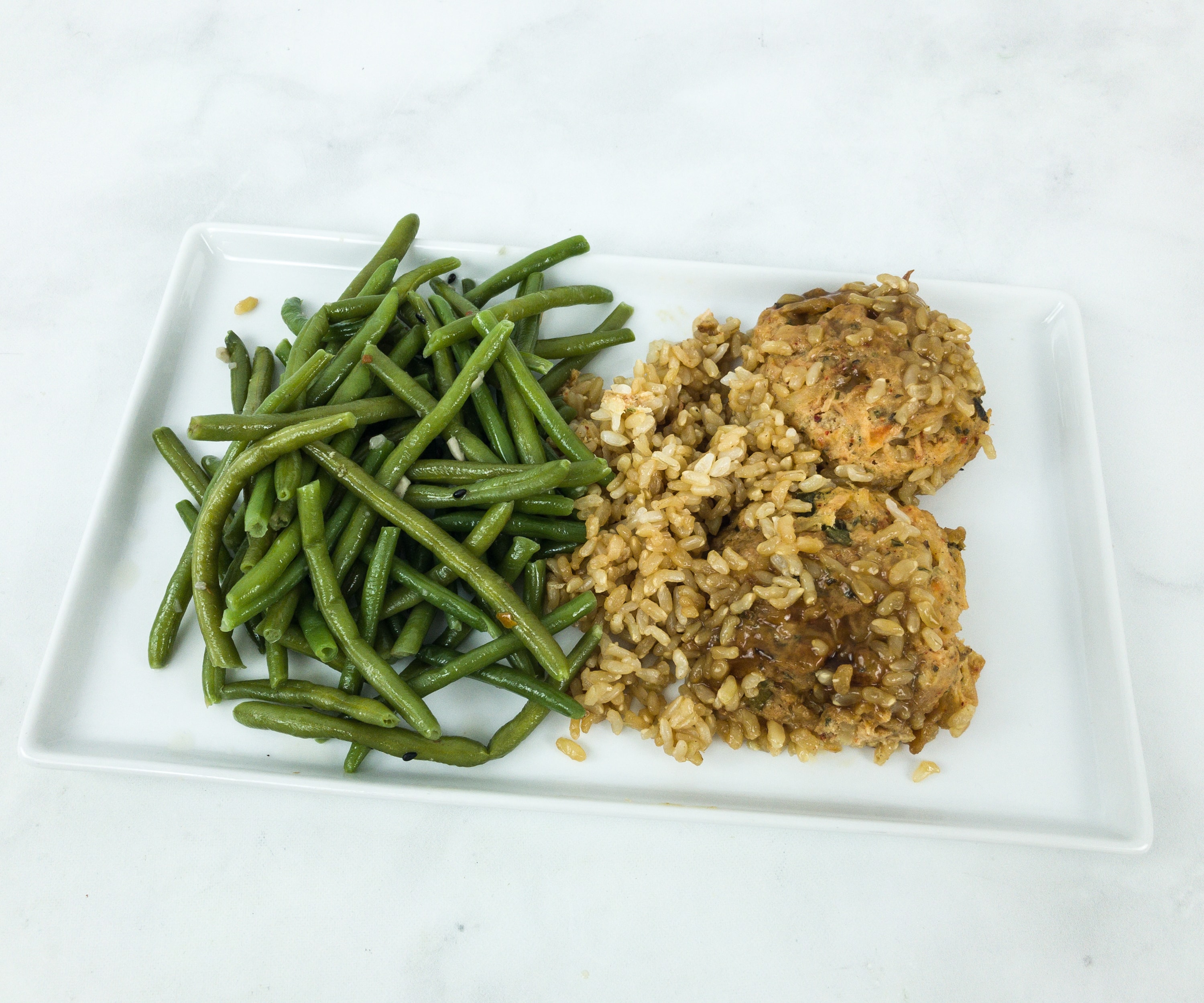 The luscious salmon cake is made with potato, Greek yogurt, cage-free eggs, and a mix of fragrant Asian flavors like lemongrass, ginger, and sesame oil. It is baked over brown rice, which is a great source of fiber. Topping it off with a clean teriyaki sauce and pairing it with crunchy green beans makes this dish totally awesome!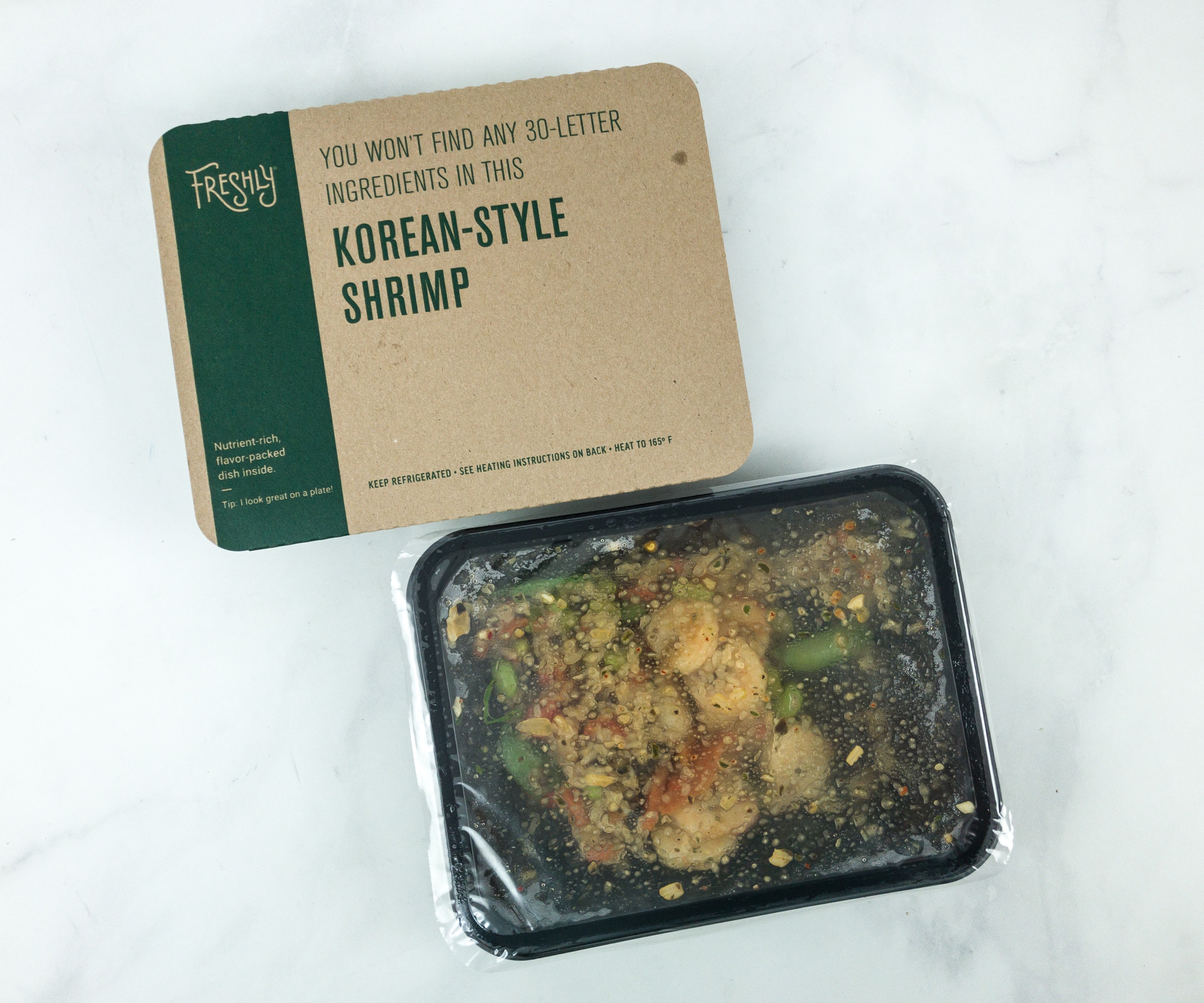 Korean Style Shrimp with Stir-Fry Rice. <500 cal, dairy free, high protein, gluten free.
It also has the lowest calorie content amongst all the meals we got, with only 390 calories per serving.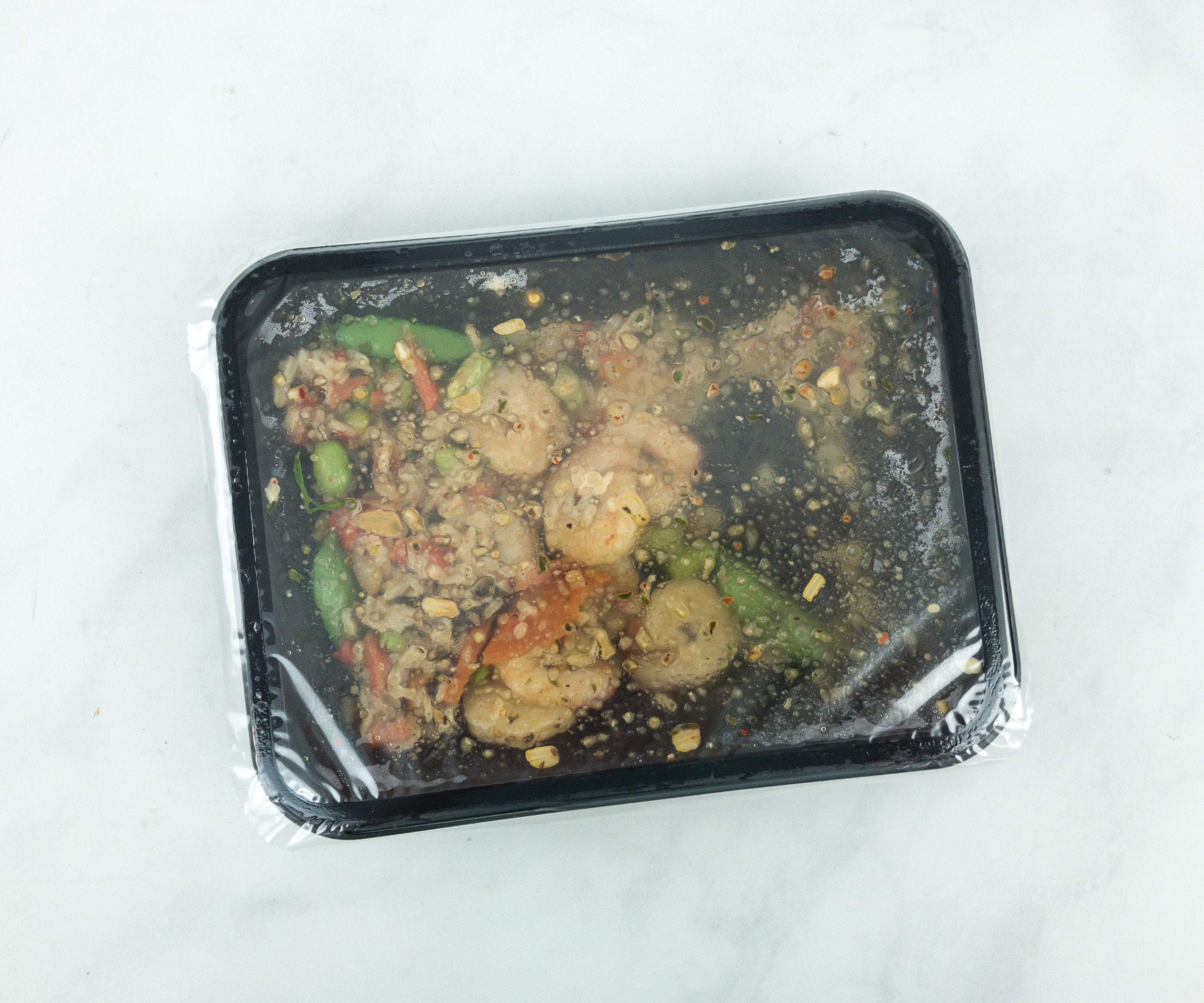 Unlike the other dishes, this meal's container doesn't have any partition.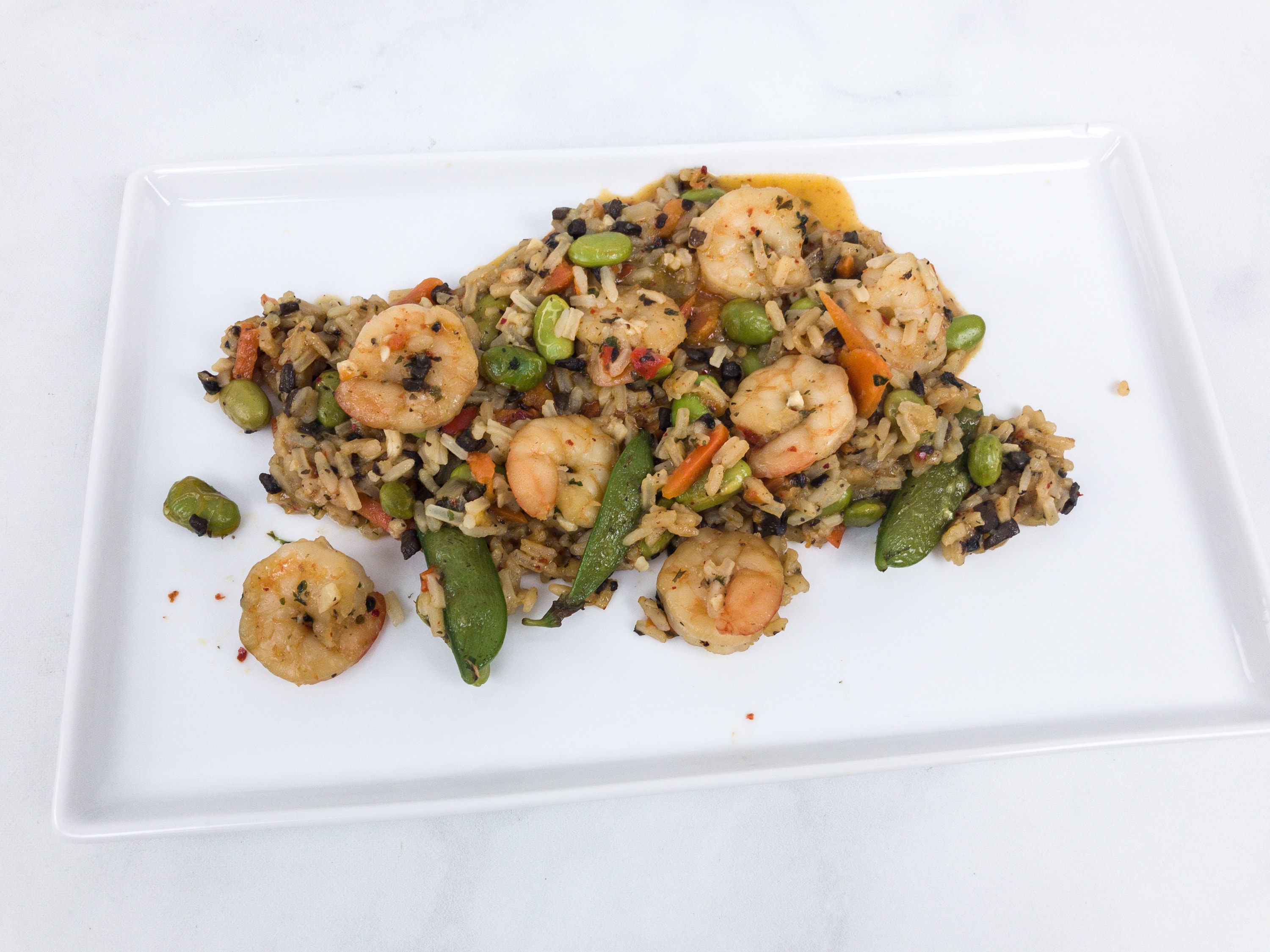 The highlight of this stir-fry dish is in the juicy shrimp and tasty sweet-and-savory sauce made with rice wine vinegar and sesame oil. It was really filling, thanks to long-grain rice and veggies like bell peppers, carrots, chopped mushrooms, and crisp sugar snap peas. I also appreciate that they used honey, coconut nectar, and apple and peach purée to sweeten the sauce instead of refined sugar!
This month's Freshly box is so amazing! All the meals arrived fresh and tasty. They were easy to heat and prepare as well, ideal for a quick meal on a busy day. The portion sizes were very generous and I was really satisfied. It's always convenient to have the meals delivered to our door, and quality wise they don't disappoint. If you want to try healthy meals but don't have enough time preparing it, this box is worth a try!
Are you getting the Freshly Box?