Culture Carton is the subscription box for men that embraces themes relating to self-improvement. Whether it be improving one's mind, health, style, or career, this box is for the man who wants to go above and beyond, not being content to be just ANY man. It is for he who wishes to strive toward a more cultured and sophisticated self. Among the items in the box is a book that a cultured man would want in his growing library, along with select accessories curated around a monthly theme related to improving some aspect of one's self.
DEAL: Get 10% off your first box. Use coupon code HELLOSUB.
They are all looking good and neat upon opening! There's no extra packaging in the box.
Apollo is the inspiration for the curation of this subscription box. I expect we can get a lot of products that can amp our style and lifestyle.
The information card features a winter-themed picture.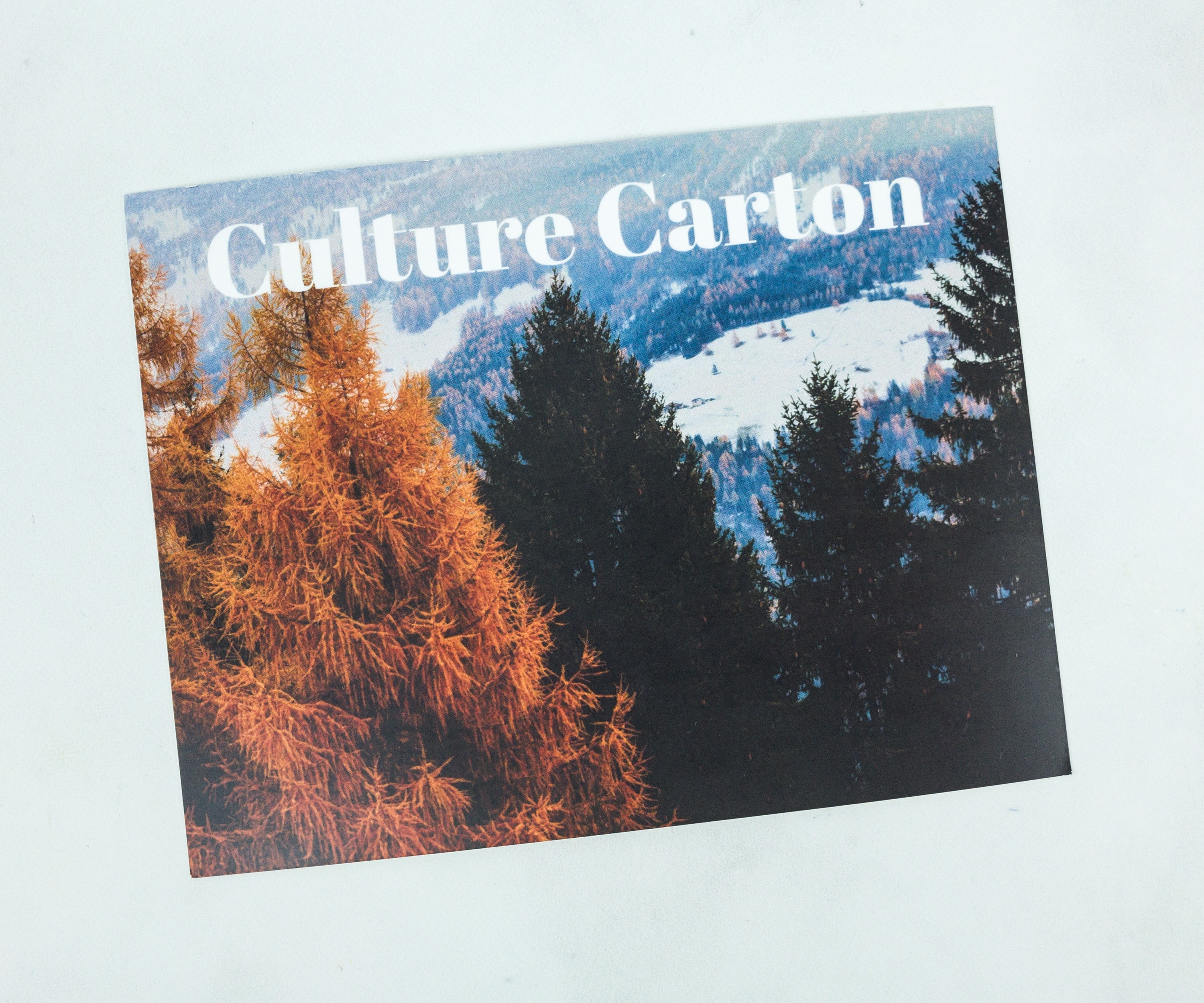 Each month, it includes a card that welcomes us to the box. Typically, there is a second card explaining the symbolism of Apollo's likeness on the box, but it looks as if they may have tidied up their packaging a bit.
The theme for January 2019 is THE BANVILLE. The theme title is a reference to the author of this month's literary selection.
Everything in the January 2019 Culture Carton! 
King x Portland Socks ($12) From the design and texture to the feel of this pair, I already like it very much. It has a vintage vibe based on color and design.
Made of 75% cotton, 23% nylon, and 2% spandex, this is made to impress and bring you comfort. It's convenient to use as it is machine washable.
Dark red is the overall color of the socks, with gray diamond shapes and gray heels and toes.
The repeated pattern somehow added some sophistication to it without looking old-fashioned. When washing, it is recommended to use only non-chlorine bleach to maintain its pristine vibrancy.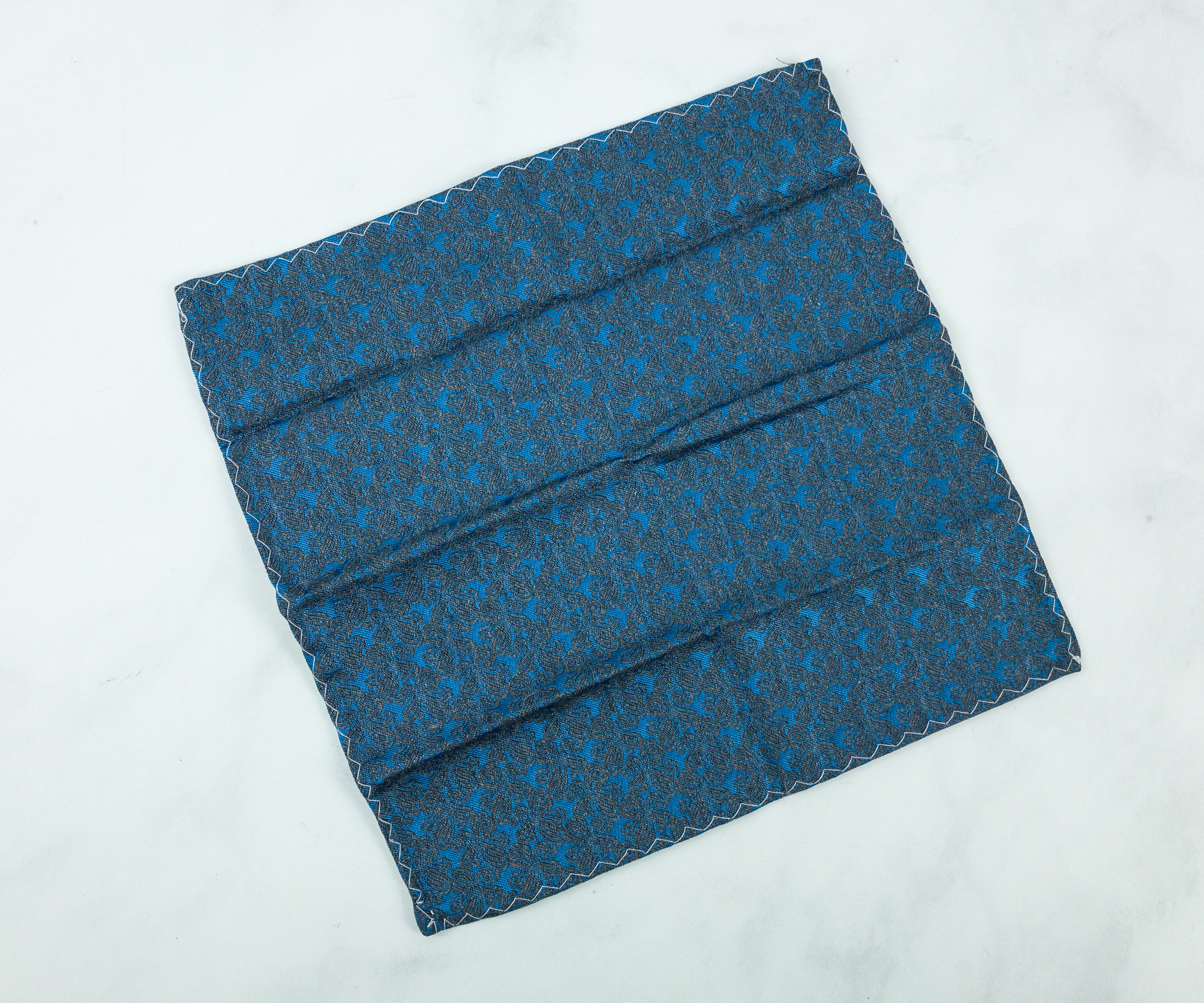 Gentleman Collective Pocket Square ($18) This pocket square is an interesting choice for me. I wished they gave us a pocket square that can be paired with the given tie though!
This looks so good up close with the embroidered details and has a nice youthful color. I usually go for the simpler designs but this will certainly look good with a color-matching tie.
Lord Of Ties 100% Silk Tie ($55) It's a high-quality and handmade silk tie. This indeed looks and feels expensive. The design really pops out as it's really bright. Actually, I go for more toned down color but this is not a bad choice to start with if you want to explore something hip and modern.
It still has the same repeated pattern which I like and I think you can easily find a sock or pocket square to pair it with.
The Sea By John Banville ($11.25; $16 on the card) The cover of this book varies and I prefer the one I received because it's relaxing. I think the view of the sea will always put us in a reminiscing mood.
In this luminous new novel about love, loss, and unpredictable power of memory, John Banville introduces us to Max Morden, a middle-aged Irish man who has gone back to the seaside town where he spent his summer holidays as a child to cope with the recent loss of his wife. It is also a return to the place where he met the Graces, the well-heeled family with whom he experienced the strange suddenness of both love and death for the first time. What Max comes to understand about the past, and about its indelible effects on him, is at the center of this elegiac, gorgeously written novel — among the finest, we have had from this masterful writer.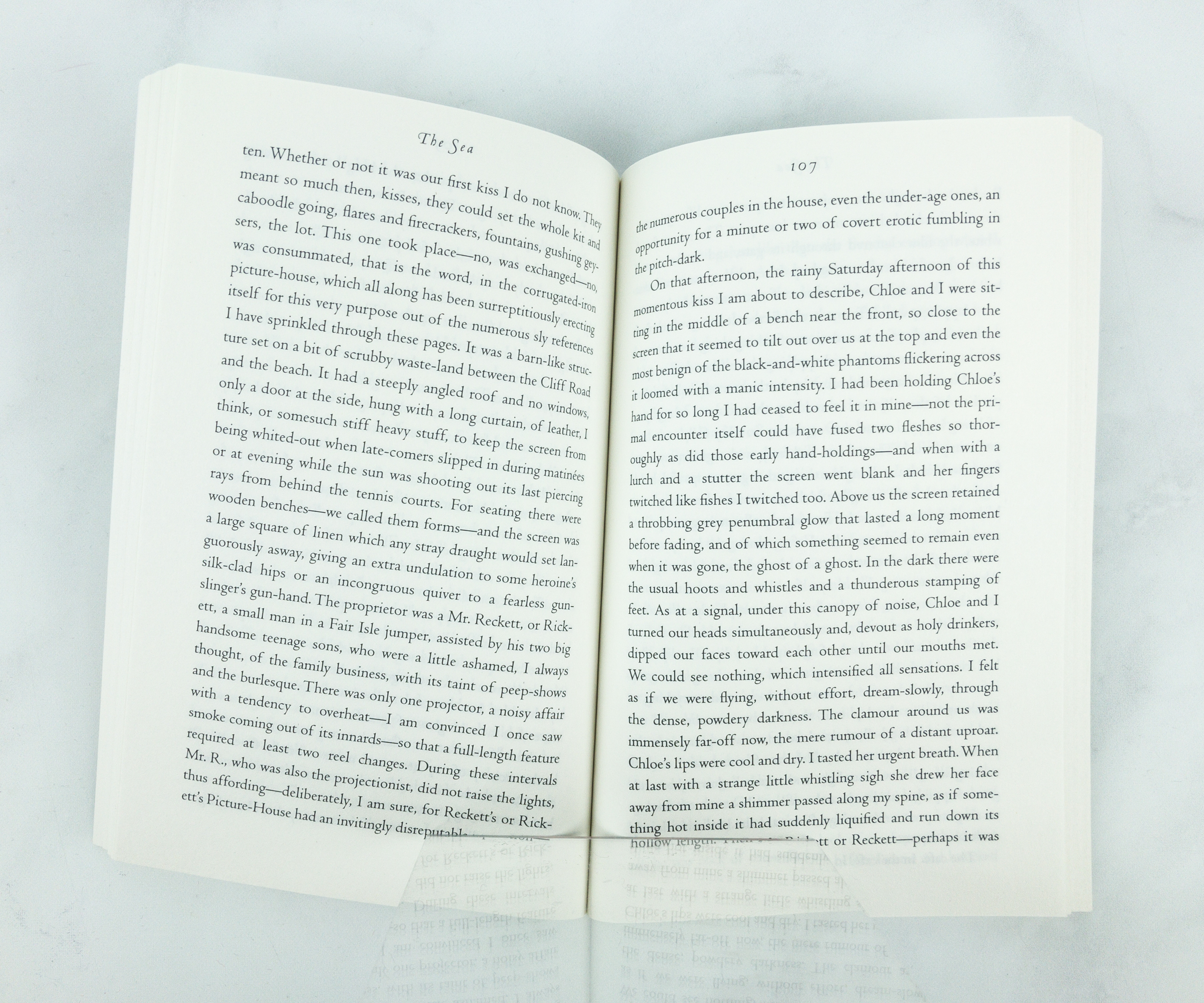 This book is very descriptive as it really takes you to the protagonist's memories and the magic and tragedy that goes with it.

This is not an action novel or a mystery novel that will make you jump at the edge of your seat. This tackles on a deeper level of emotion on how a man deals with grief and how memories can play a part on it. The whole book is a reflection and makes you want to reflect on your life too.

King x Portland Lapel Pin ($15) It features a decorative lily design of fleur-de-lis. It certainly adds a sleek vibe to the style.
It's practical and easy to use. Just be careful about using it of course. Just try not to lose the cover of the pin and close it always.
Though I'm all for variety, I also would've wanted cohesiveness in terms of how they curate the box. This box didn't have a totally cohesive theme for the accessories, but it just creates more opportunity for me to explore more styles because I can use them separately. , I enjoyed the book and the socks were reliable. I appreciate the high quality of the tie. I also like the fleur-de-lis lapel pin because it adds a unique sophistication to any ensemble.
What's your favorite item this month?