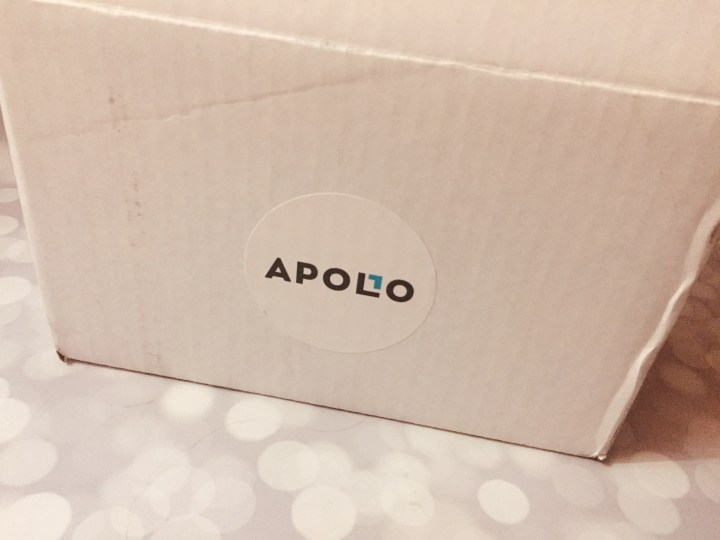 The Apollo Surprise Box is a subscription box that offers a customized delivery of unique, funky, trendy, and cool items every month. There is some customization when you subscribe but other than that it's left to their choice! Their store is full of a variety of items, so I was curious to see what they chose for me!
This is the review of the Valentine's Day Edition box. It's similar to the regular box, where they include products based off the subscription box member's unique taste and preference, but this time some of the gifts have a romantic twist.
DEAL: Get 20% off your first Apollo Surprise Box with coupon code HELLO1920.
Here's how I filled in my survey!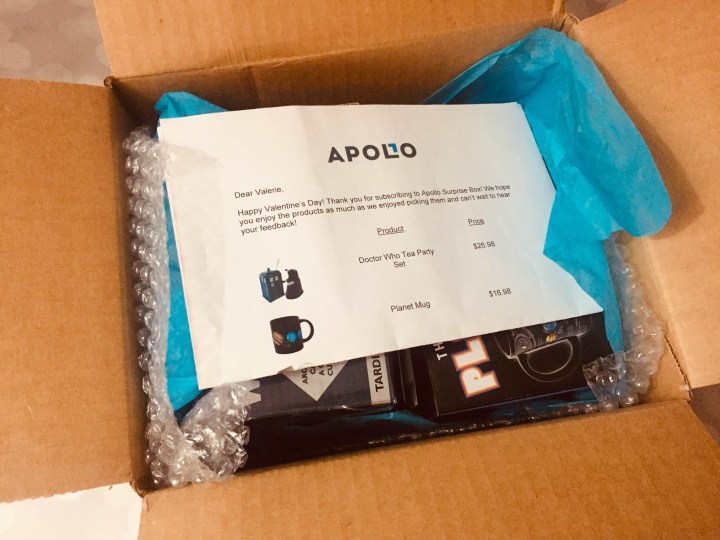 First look! Everything is wrapped safely in bubble wrap.
A personalized letter is included outlining the items included and how much I saved.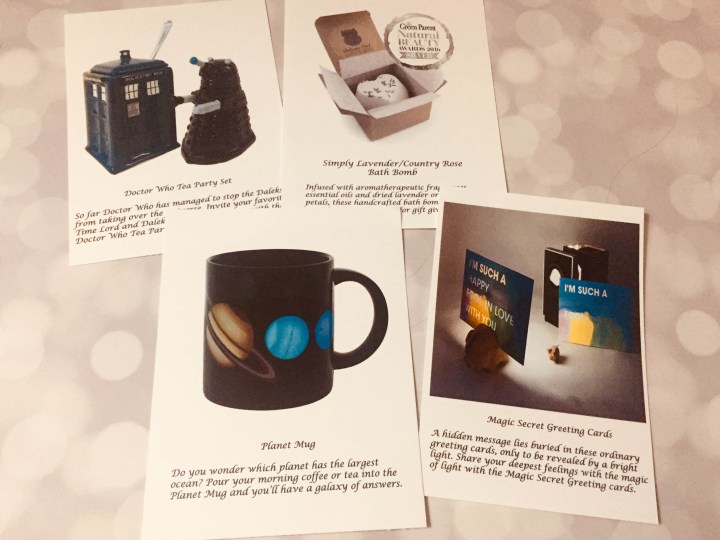 There are small notecards with more details on the items that were picked for me.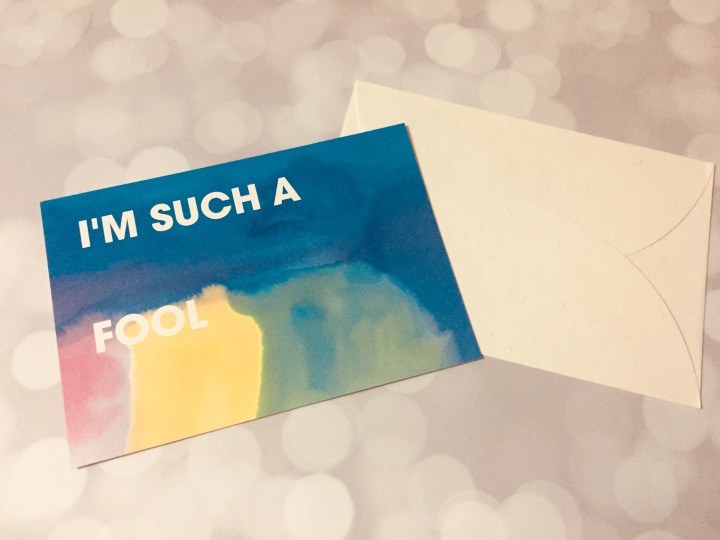 Magic Writing Card ($4.99) — A cute watercolour designed card with a secret message. Hold it up to a bright light to read the full greeting! It includes an envelope. The card doesn't open up, but you can pen your message on the backside which is blank.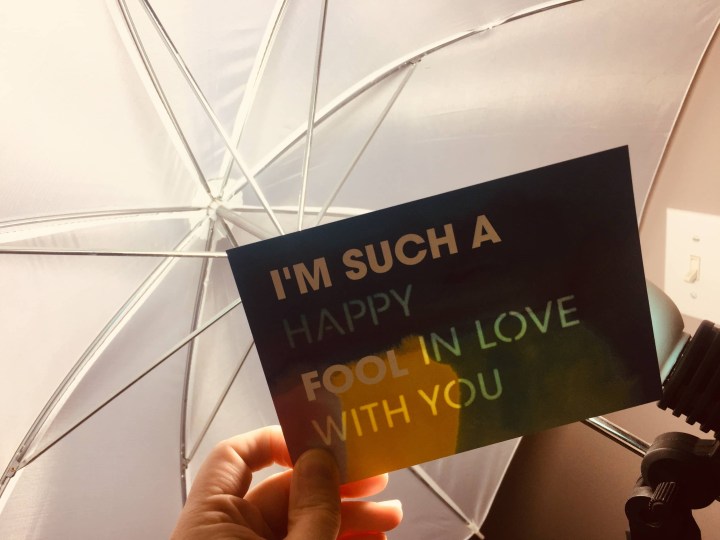 Luckily I have a bright light inches away when I take photos, so it definitely came in handy!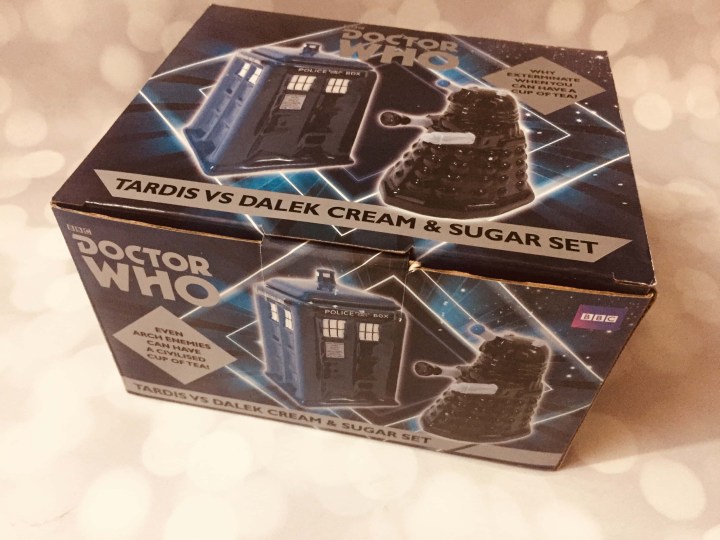 Doctor Who Tea Set ($24.95) — I indicated in my survey that I'm a big fan of space and sci-fi, and so this Doctor Who set of cream and sugar holders is SO flipping perfect for me!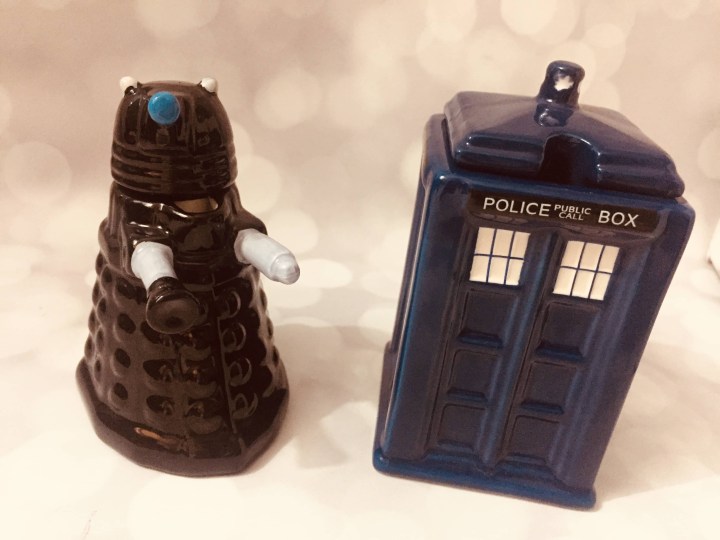 The Dalek has a small spout on the front, and the lid removes easily to be refilled. The TARDIS has a notch to keep a sugar spoon. These are so cute, I die! I have a collection of Doctor Who mugs so this set will go perfectly with it.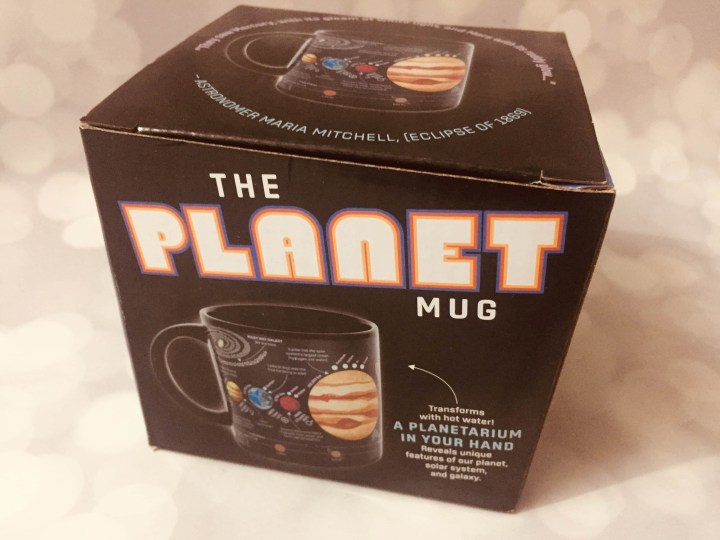 The Planet Mug ($15.95) — I love space so when I saw this mug I was so excited. it's cute enough on its own, but when you add hot water it becomes even cooler!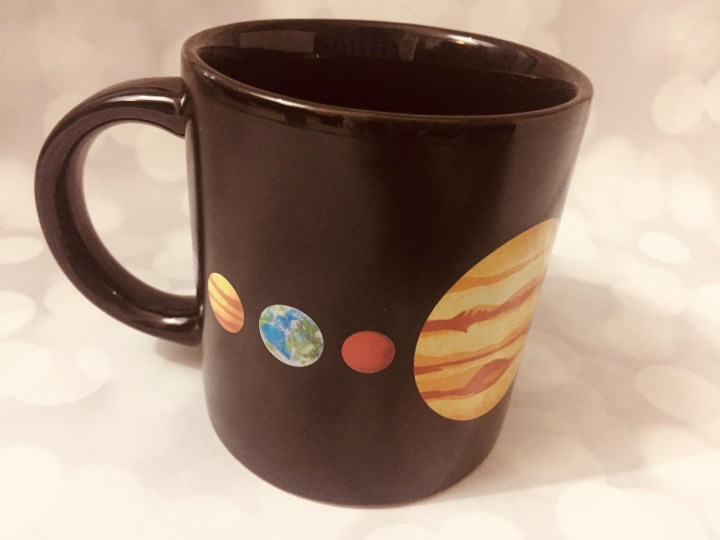 Here it is out of the box. It's not dishwasher safe, so I'll have to handwash it, but honestly, I don't mind!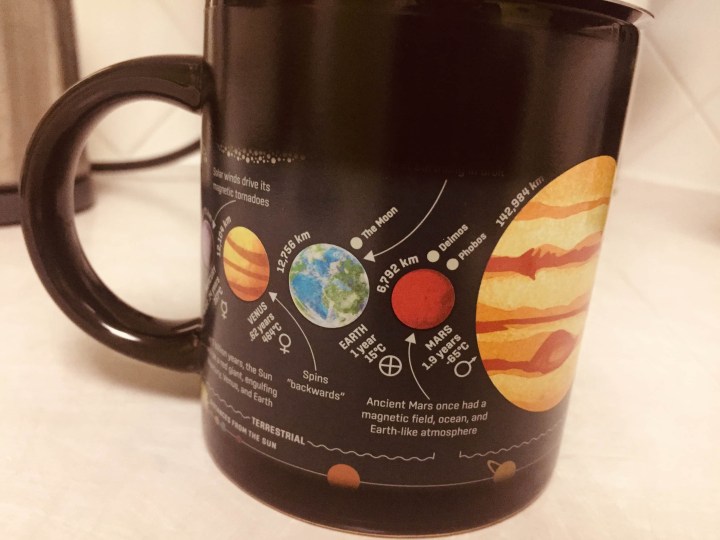 I brewed up some vanilla orchid tea, poured in the hot water, and like magic the text appears to give you fun facts about the planets! The design goes all the way to the top of the mug, but I underfill mine so I can add lots of cream.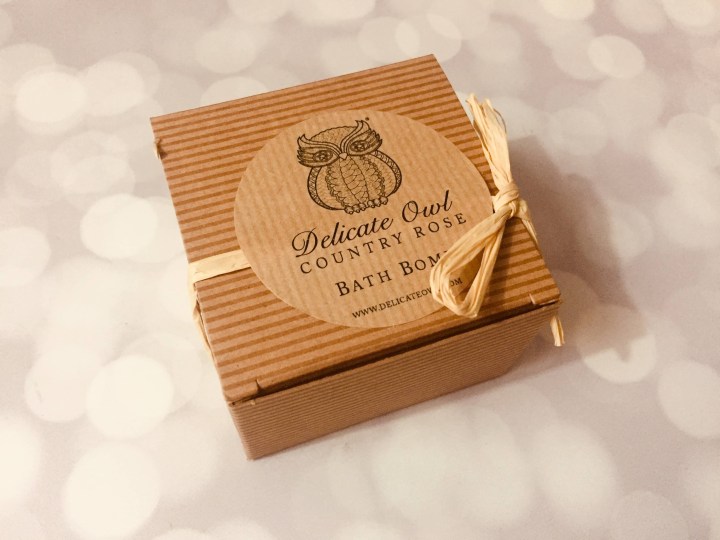 Delicate Owl Country Rose Bath Bomb ($6.50) — Delicate Owl is a UK-based soap and bath business, and this beautifully packaged bath bomb is scented with rose. The info card made me think it was a blend of lavender and rose, but even better, they are two different variations you could receive and I'm soooo happy I got the rose one. The price is a bit lower on Delicate Owl's website but I always like to factor in the added cost of international shipping to the US/Canada with items from Europe/etc. So I think the $10 value is definitely fair!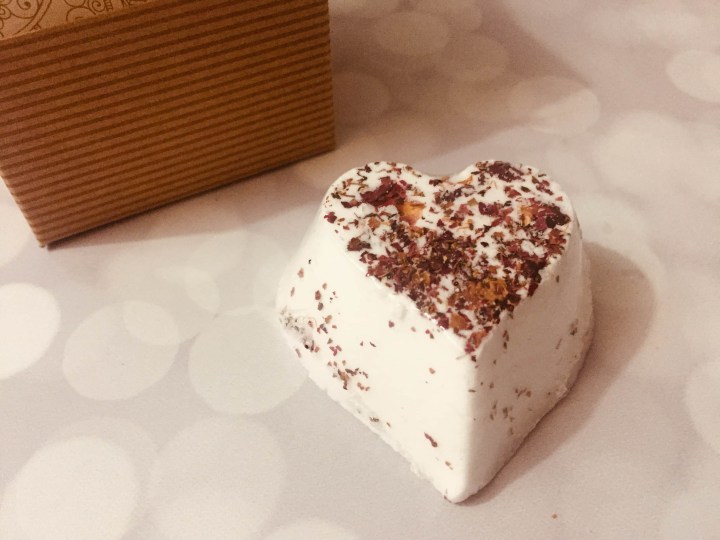 I managed to carefully unpack it without ruining the packaging (in case I want to gift it) and look at the beautiful rose petals on top! It smells so amazing… you know, never mind, I'm keeping it for myself! LOL!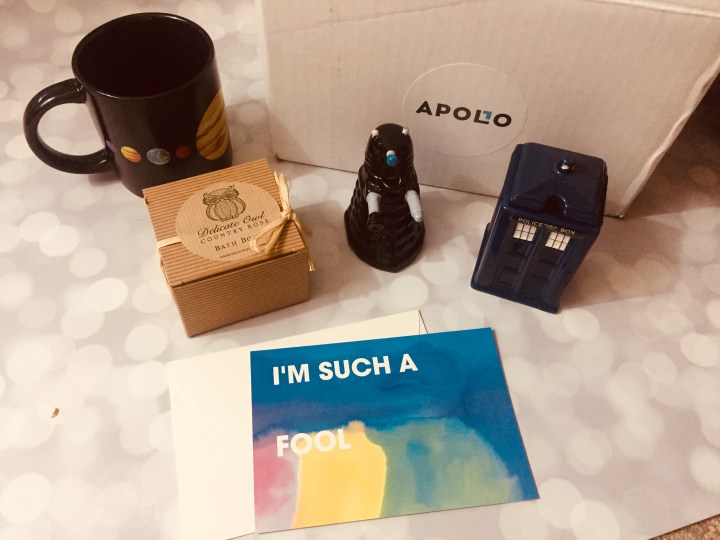 My Apollo Valentines Surprise Box blew me AWAY by how perfect it was tailored to me! Doctor Who, SPACE, and a delicious bath treat… I definitely feel pampered and spoiled!
What do you think of the Valentine's Day Edition of Apollo Surprise Box?