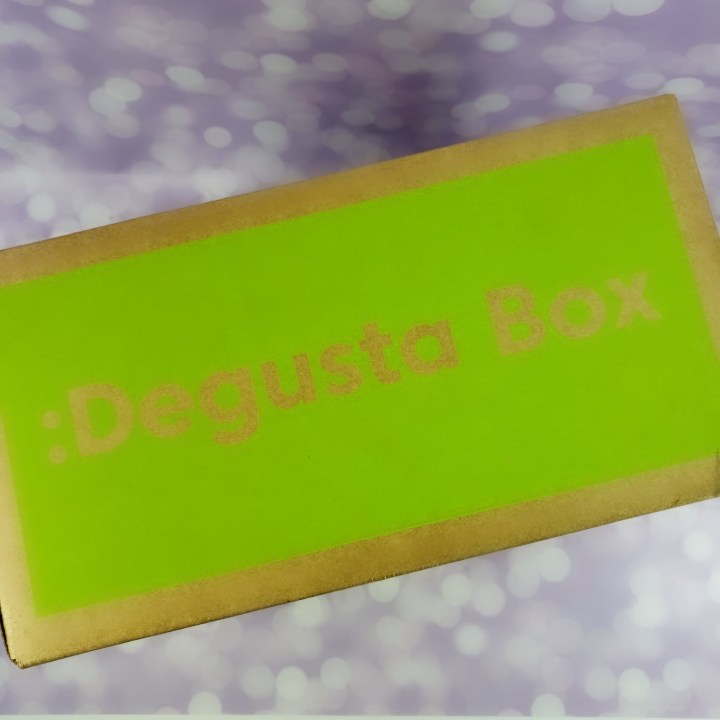 DegustaBox is a monthly subscription box that brings your favorite food and snacks to your doorstep. The subscription costs $19.99 per month in the US and you'll get a box filled with 10-15 products and goodies!
DEAL: For a limited time get your first box for $7 off – just $12.99! Use code HELLOSUBSCRIPTION7. You'll also get free shipping and a free bonus gift!
Everything in my January box!
My box was packed full again this month. DegustaBox does a great job of wrapping the glass jars in bubble wrap and keeping things from getting broken and there are so many full-size items in the box everything is all packed in and good for shipping.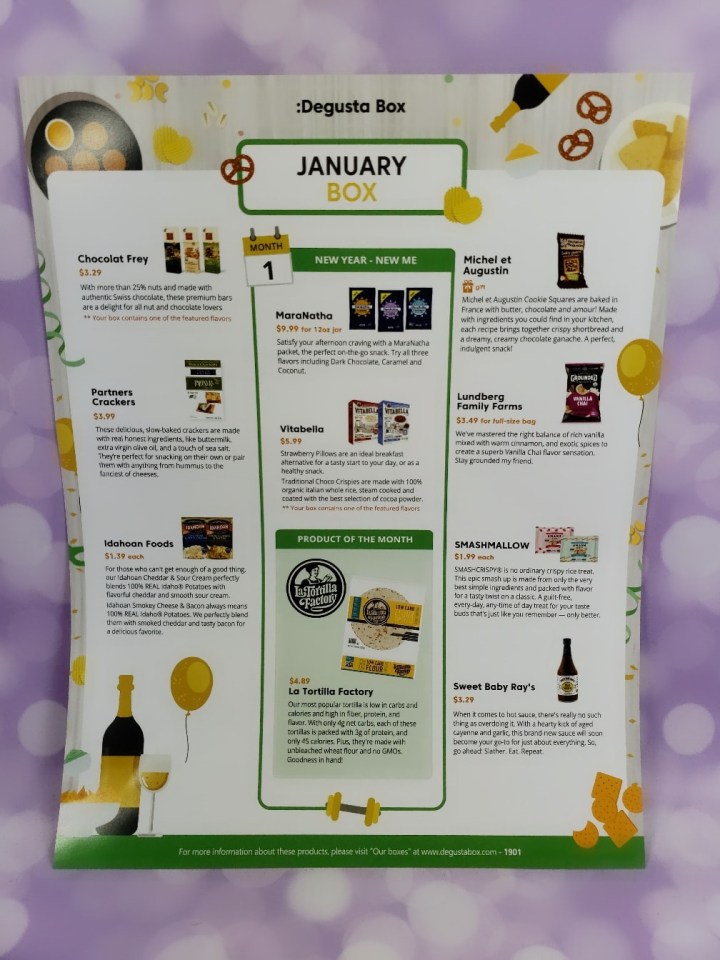 The information sheets are always great and full of information on the included items.
Chocolat Frey Crunchy Nut Bar ($3.29) – A premium GMO free chocolate bar made with more then 25% nuts and made with authentic Swiss chocolate.
Michel et Augustin – A crispy shortbread with creamy chocolate ganache all in a perfect little snack size bite. These are so good I'm glad I only got a couple or I might have eaten a whole box.
Partners Olive Oil and SeaSalt Crackers ($3.99) – The info suggested pairing with hummus so that is what I did. These are great and worked well with my hummus and something I will be snacking on for a couple days while working.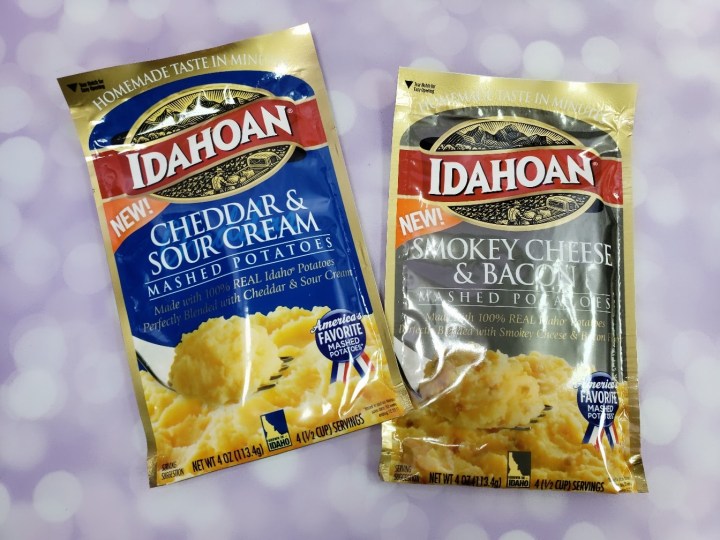 Idahoan Food Mashed potatoes ($1.39 each) – These are already a favorite of ours and I can't wait to try out the new flavors. I love that they are so easy to prepare and I can toss them together with a meal quickly and they are delicious.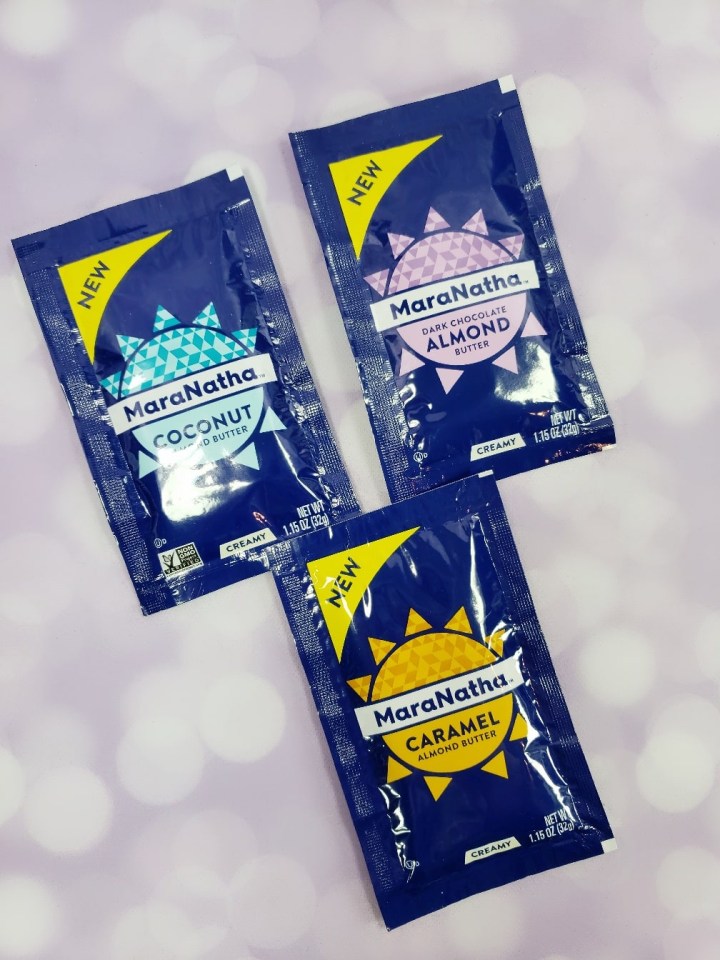 Marantha Butters ($9.99 for a 12oz jar) – Snack size butters to go. A great option for taking to the office and those afternoon droops. A quick pick me up with lots of options.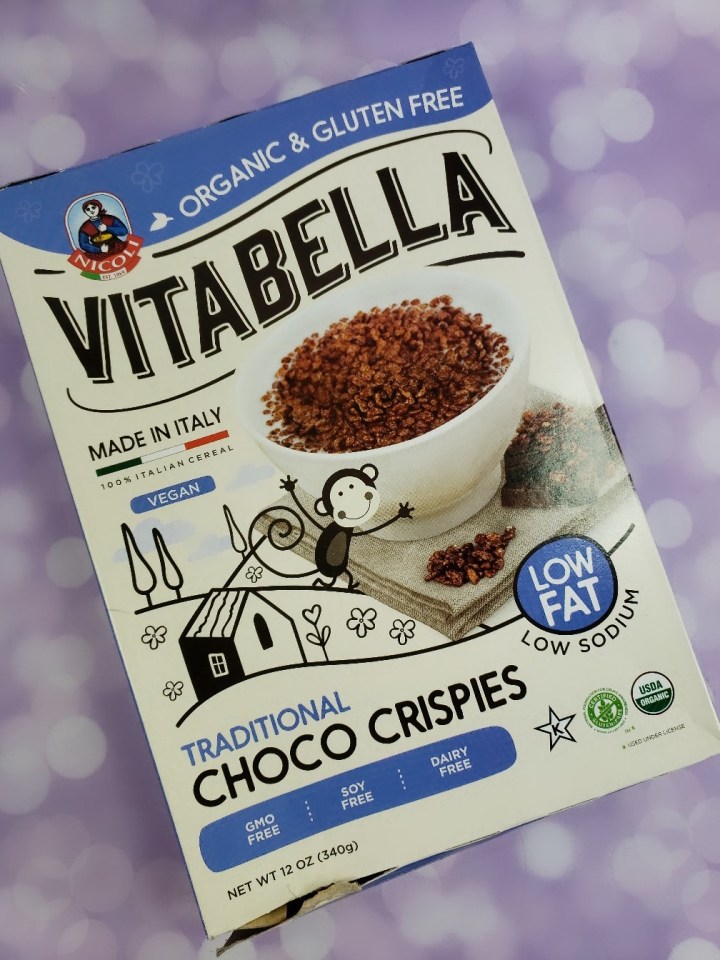 Vitabella Choco Crispies ($5.99) – The Choco Crispies are made with 100% organic italian whole rice, steam cooked and coated with the best cocoa powder.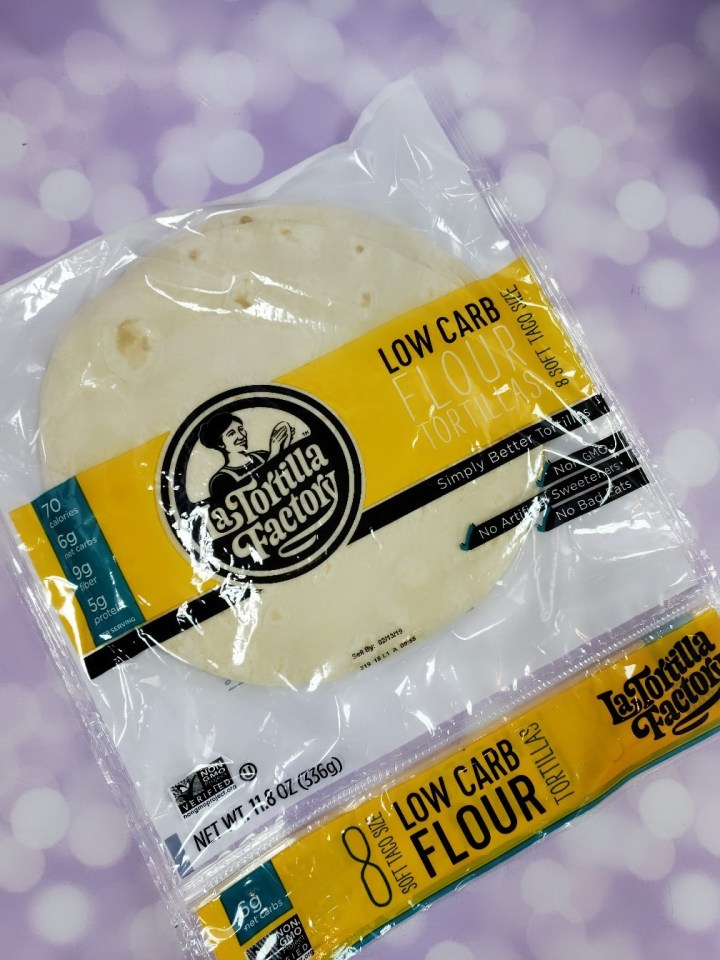 La Tortilla Factory Low Carb Tortillas ($4.89) – We use a ton of tortillas in my house and these are some of our faves. They are delicious and made with only 4g net carbs and are packed with 3g of protein, and are only 45 calories.
The back of the info sheet has a delicious looking recipe to go with our tortillas. Do you think I can get my boys to tr the Turkey burgers?
Lundberg Family Farms Vanilla Chai bites ($3.49 for a full size bag) – A vanilla chai flavored bite with just the right balance of rich vanilla mixed with warm cinnamon and exotic spices.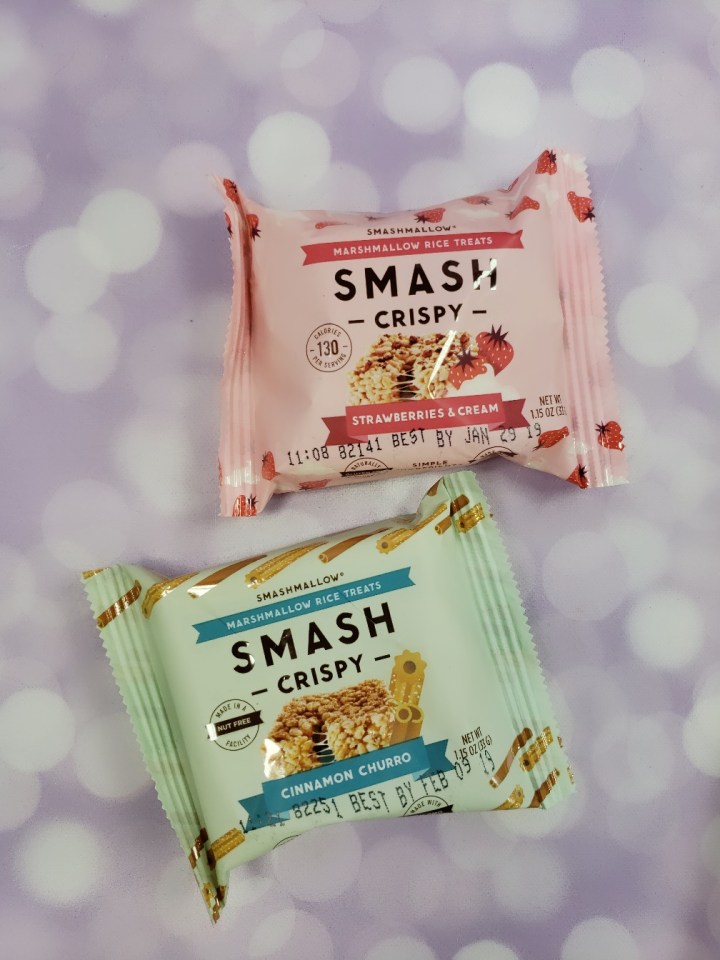 Smashmallow Cinnamon Churro and Strawberries and Cream ($1.99 each) – SmashCrispys are not an ordinary rice treat but is an epic smash up made of only the best simple ingredients and packed with flavor for a fruity taste with a twist. A guilt free snack we can have any time of the day.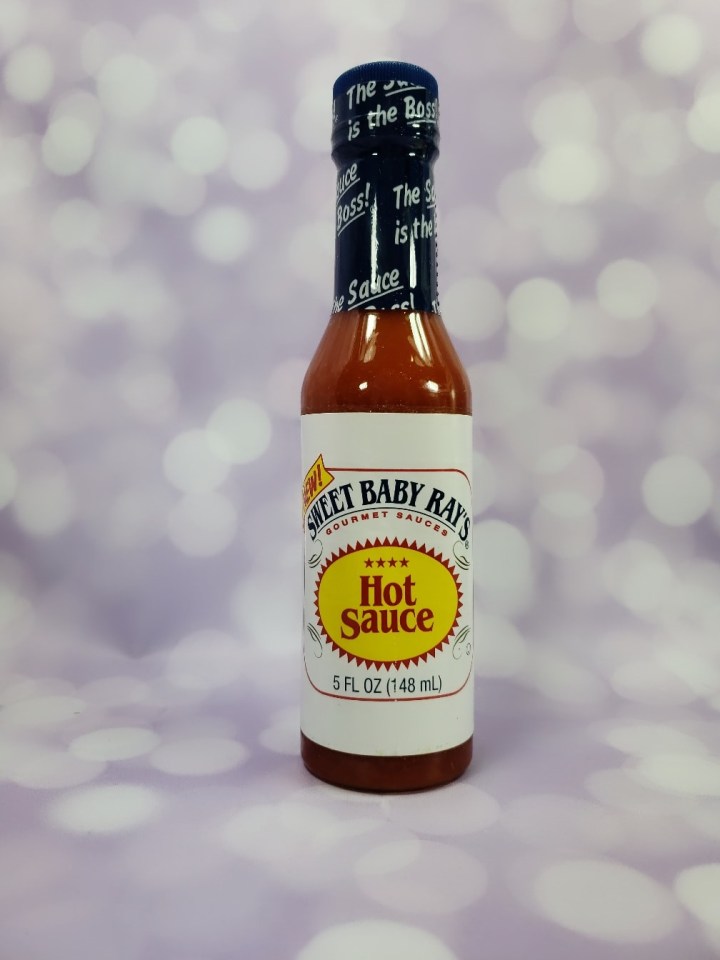 Sweet Baby Ray's Hot Sauce ($3.29) – I'm a hot sauce junkie. I really don't think I can ever get enough. I add it to all kinds of foods.  This is a brand new sauce with a kick of aged cayenne and garlic.
Another great month from DegustaBox. So many new items for me to try mixed in with others that we already love just in new flavors.  They always send so many great items that really add to the fun. It's a great way to discover new brands and new flavors that I can work into my normal routine. I'm really loving the snack size items in the month's box that I can take on the go with me.
Have you tried DegustaBox? Did you have a favorite this month?