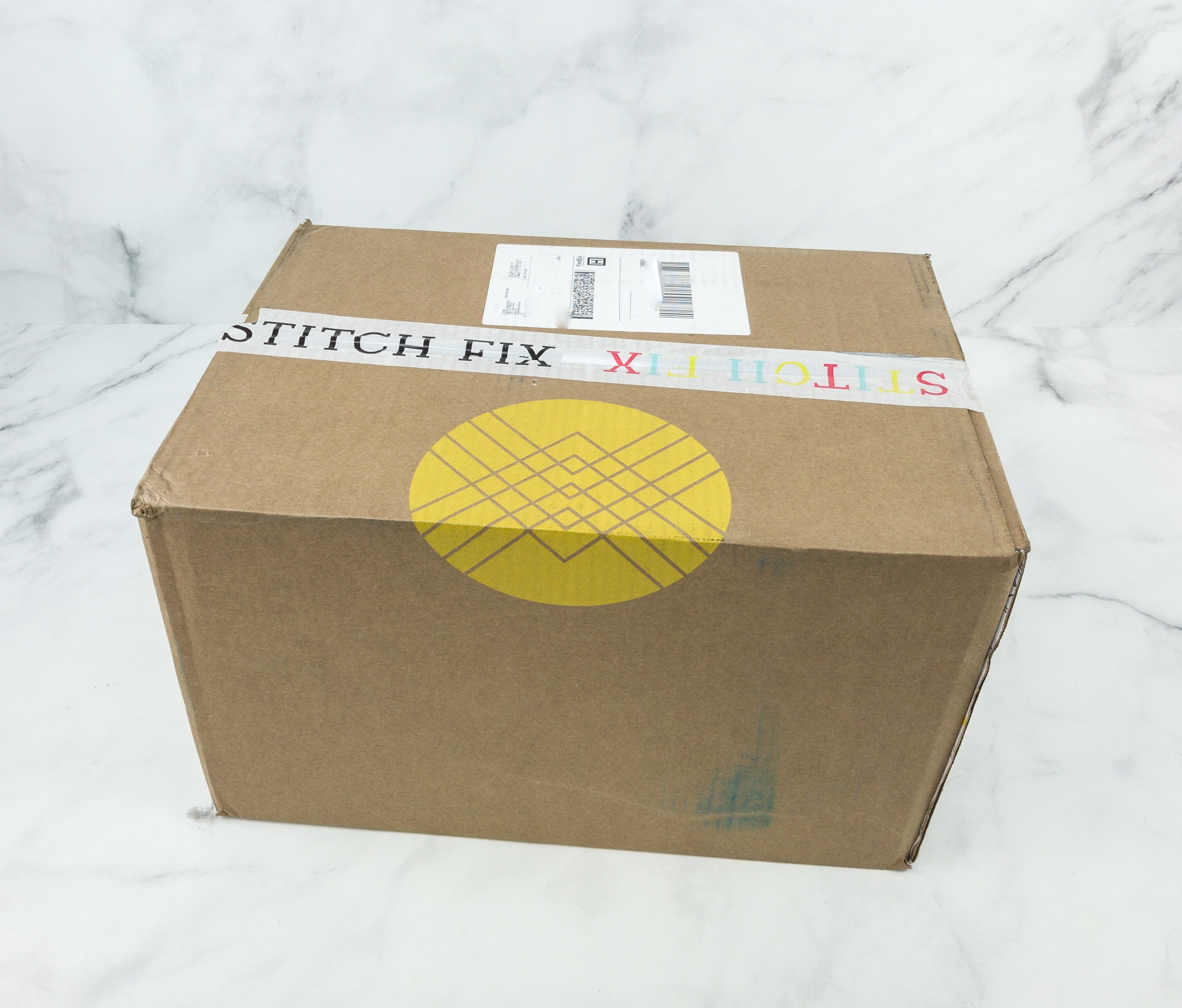 Stitch Fix Kids is a personal styling service for kids clothing ranging from sizes 2T to 14. At $20 styling fee for each box, you'll get 8 to 12 items with retail prices ranging from $10 to $35. You will be asked to share some styling preferences when you sign up for this box so that the items included will be curated accordingly. If there are clothes that don't fit your kid or your sense of style, you can always return them by the return envelope included in the box. If you do decide to keep all of the items, you will get 25% off on the whole box.
This subscription is branded similarly to the women's and men's Stitch Fix lines, but with some bright colors thrown in for fun!
They really try to make the clothes-trying experience fun for kids. The inside of the box is cute and colorful, and they even suggest some creative projects using the box.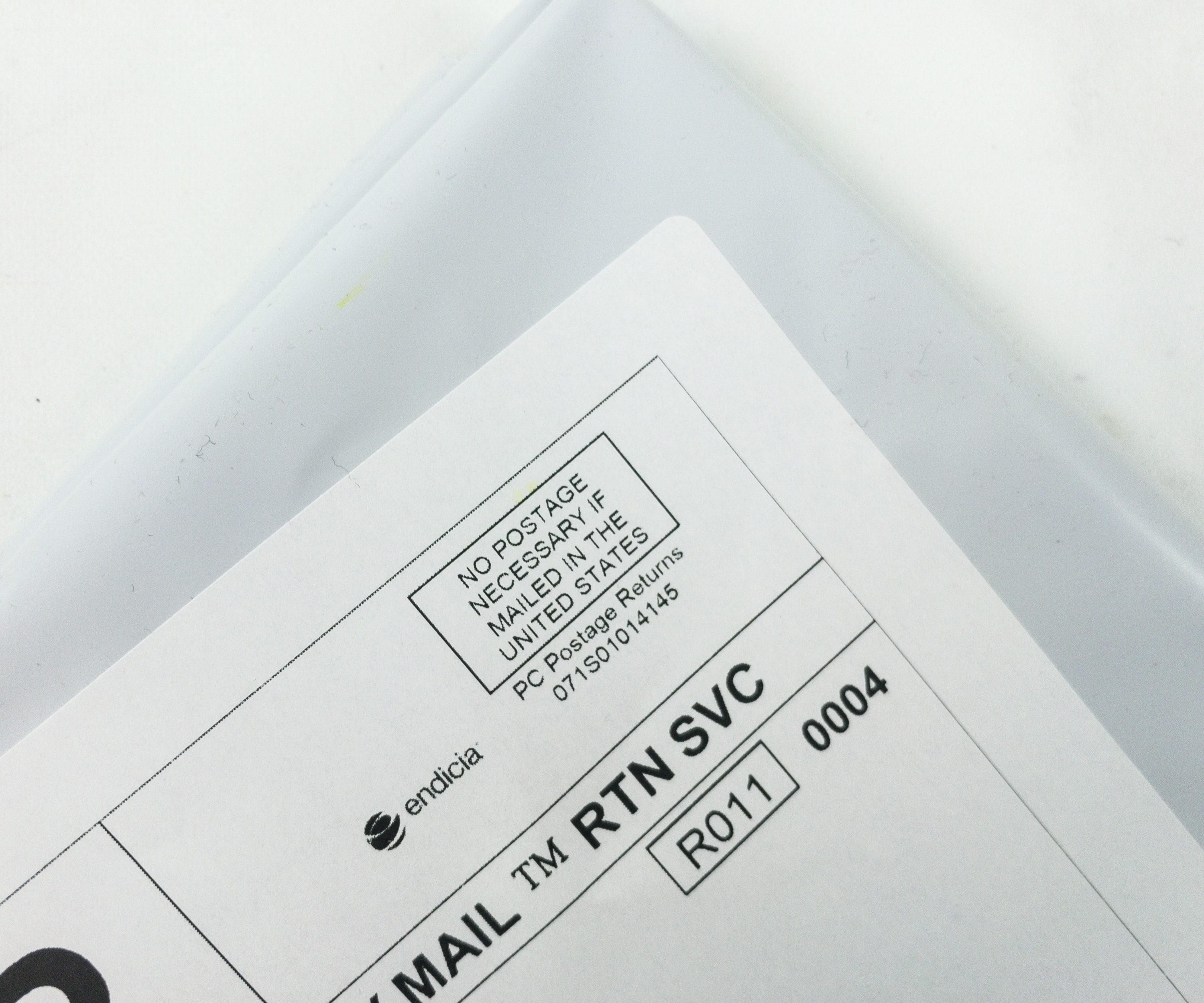 If there are any clothes that you wish to return, they provide a postage-paid return envelope for hassle-free shipping.
Unlike the grown-up versions, the kids' box includes a sheet of stickers with some cool, kid-friendly designs. How cute!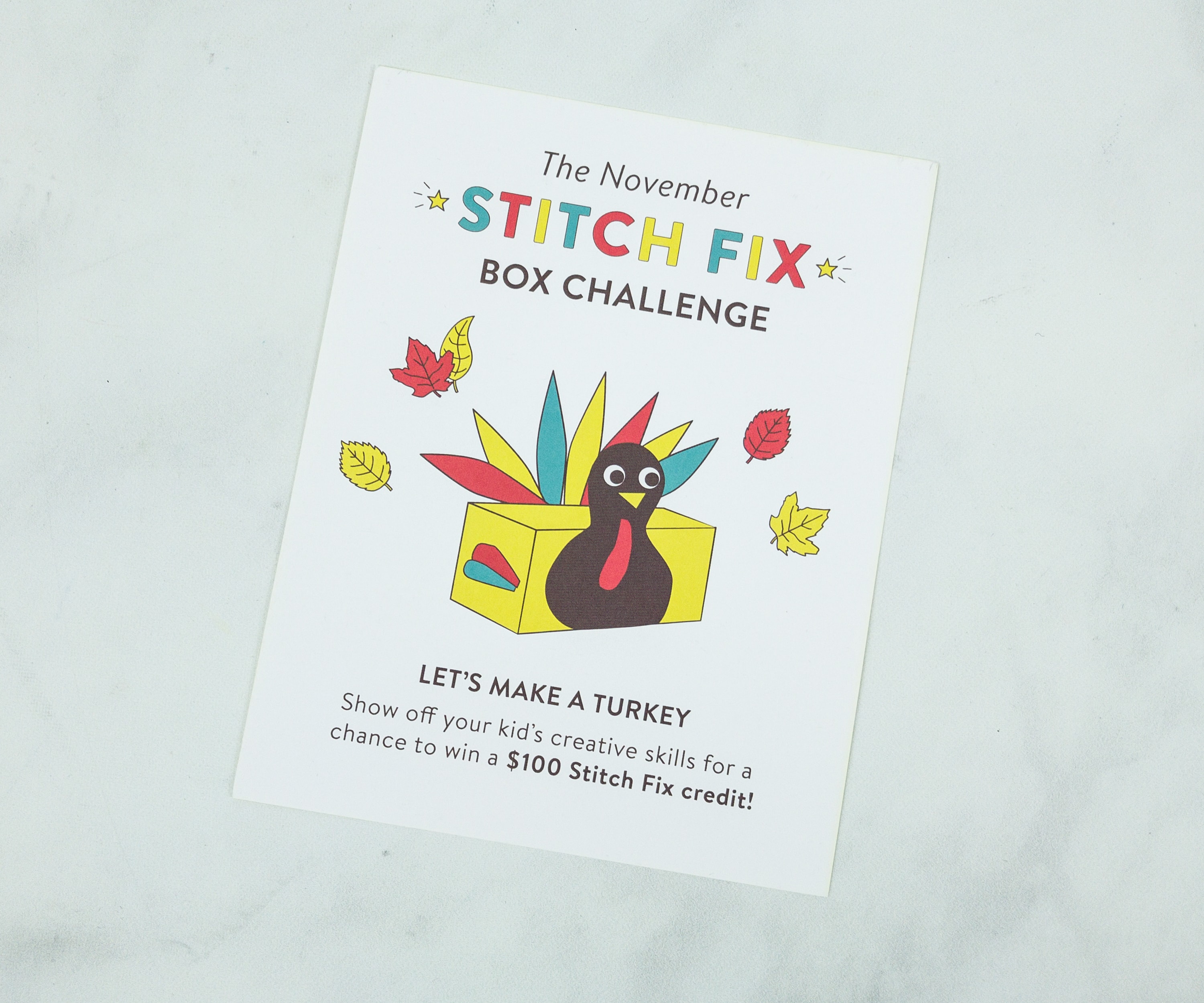 This month's Fix included a challenge card.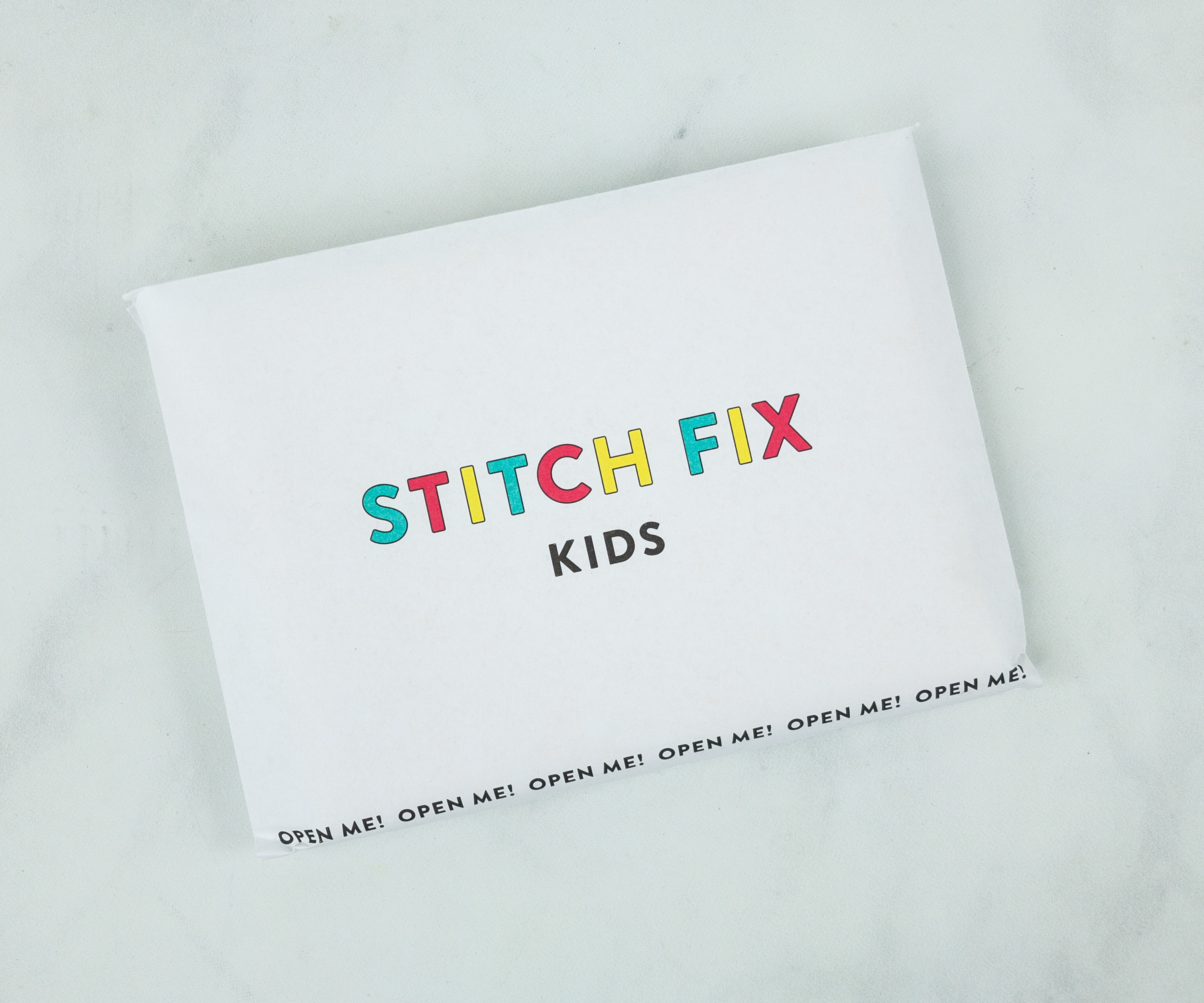 There's an envelope from Stitch Fix Kids!
Inside the envelope is a personal message from the stylist and a rundown of the items in the box.
Here's a list of all the items included in this month's Stitch Fix along with their size, color, and price.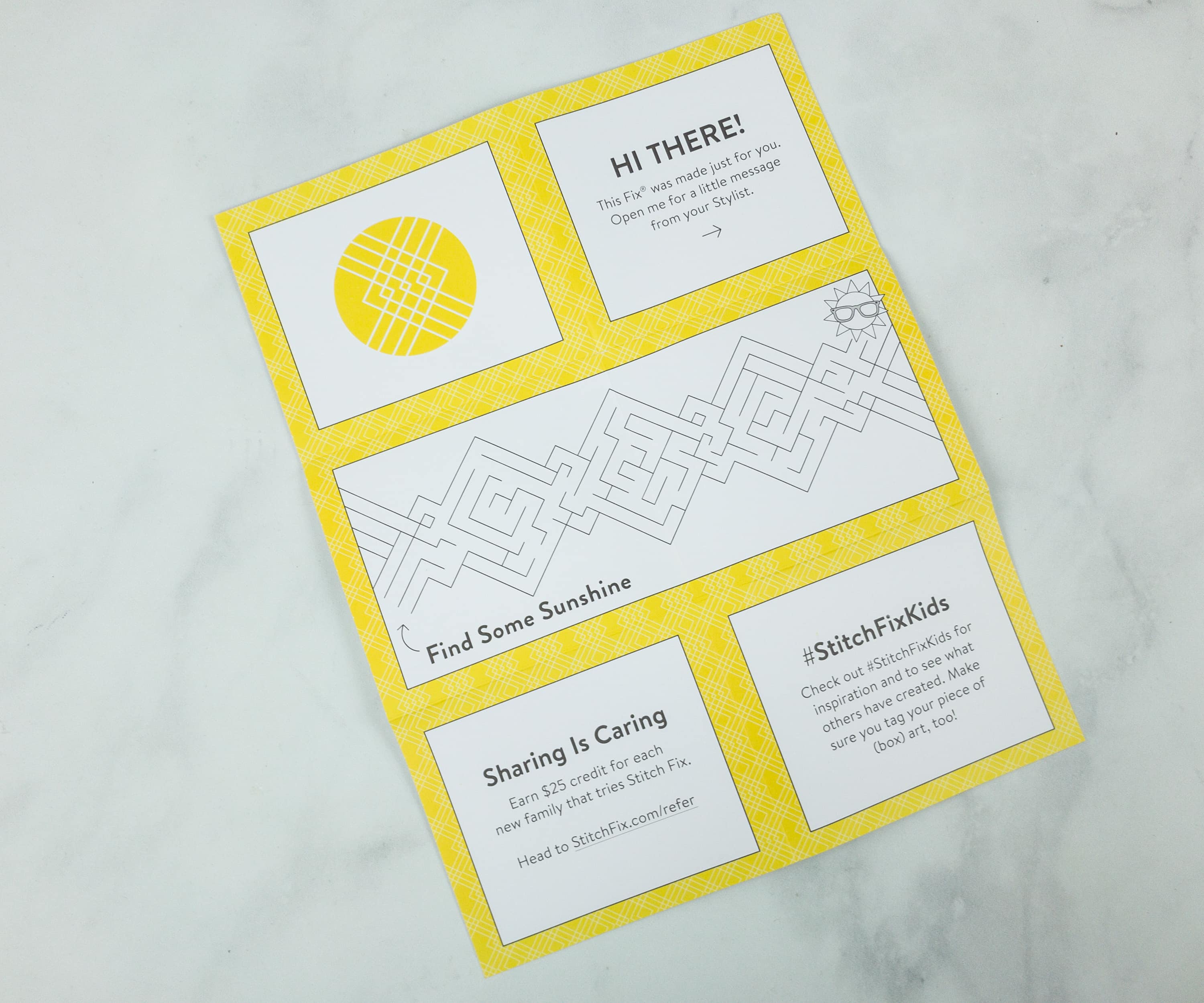 Here's the activity sheet included in the envelope. It's nice that they added some challenging activities for the kids to do.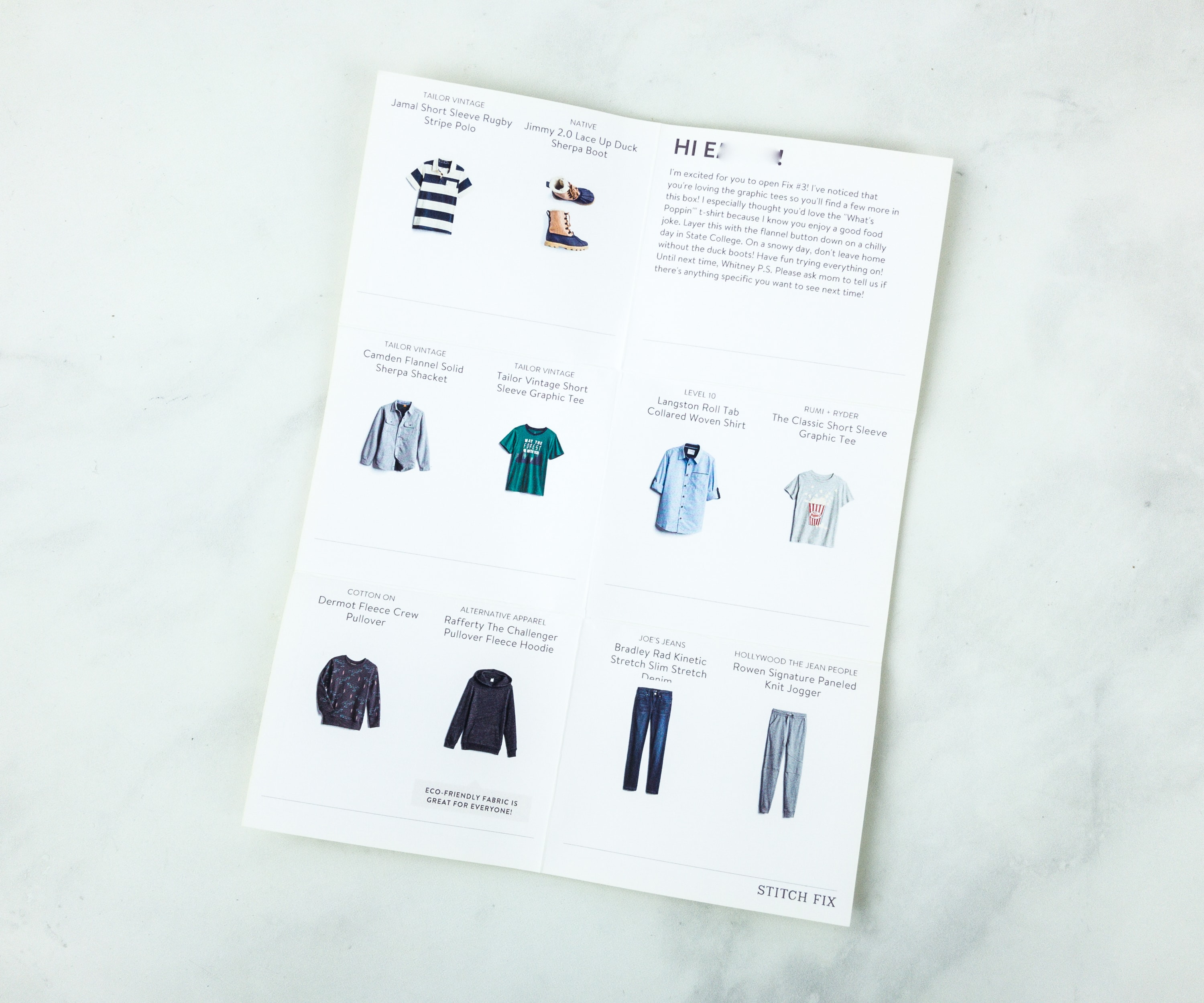 They don't have a styling guide like in the other Stitch Fix subscriptions, because of the number of items in the kids' box.
All the items are neatly packed! They just stack 'em and wrap 'em in tissue, so you don't have to open a ton of plastic bags.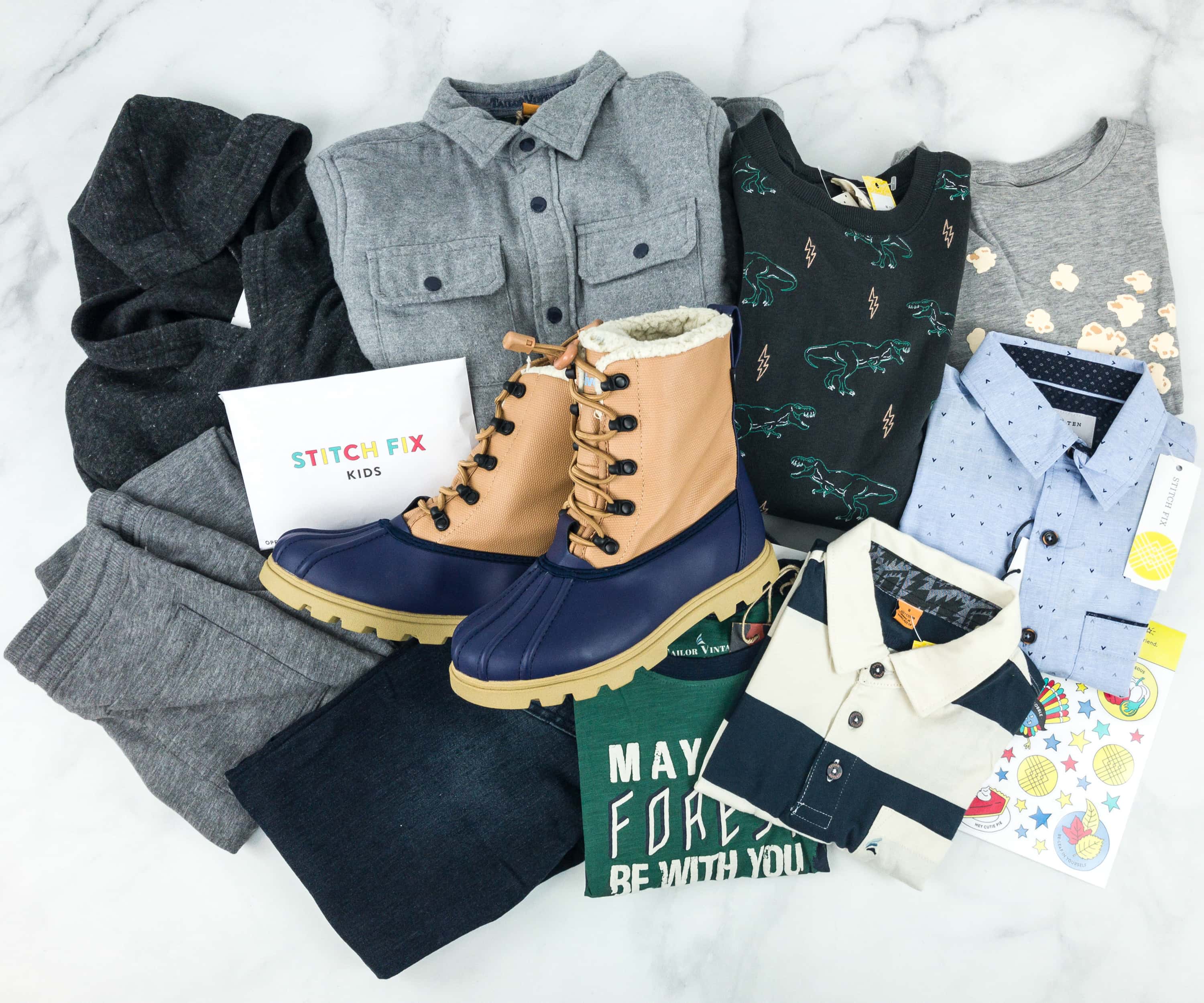 Everything in my box!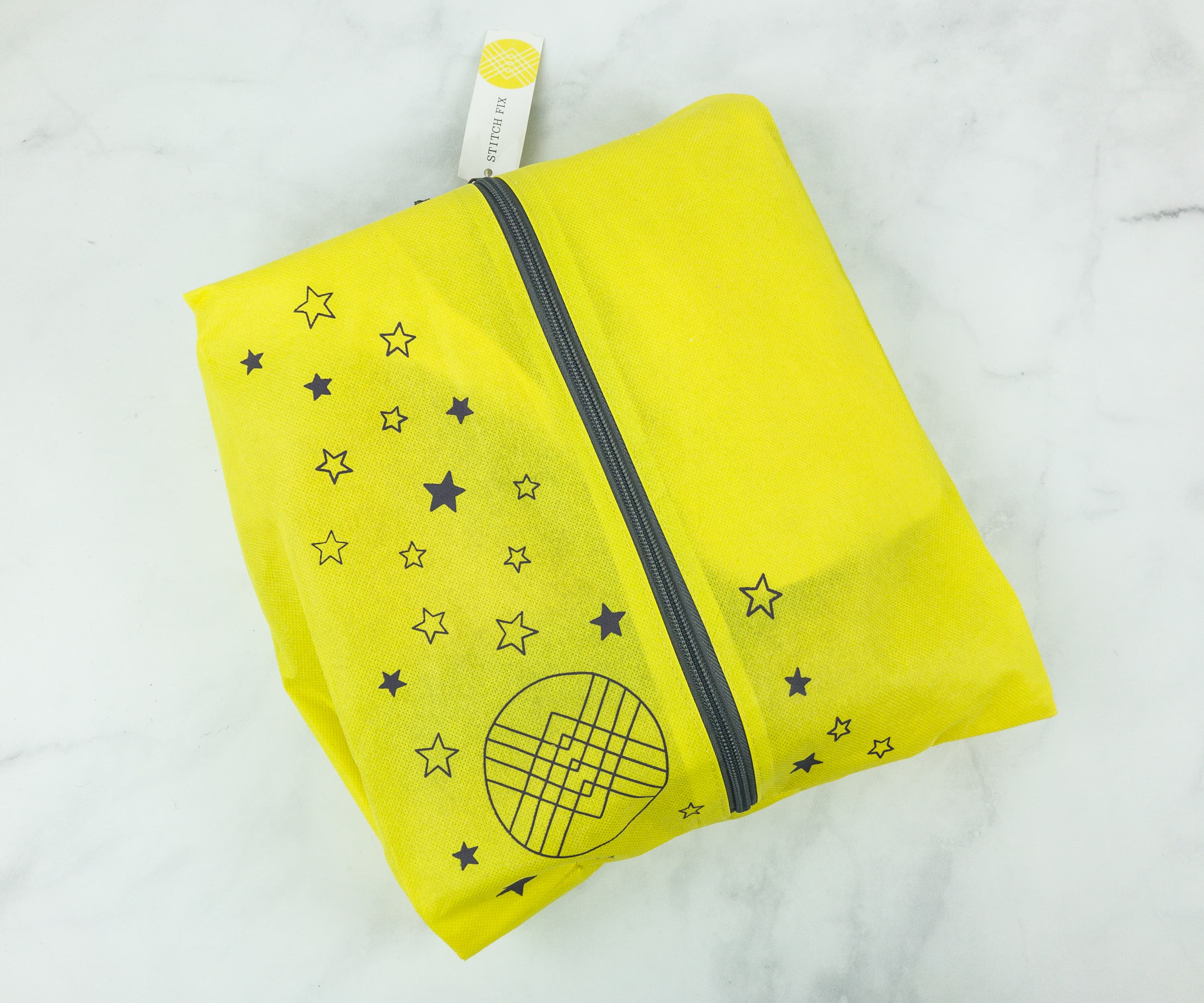 Native Jimmy 2.0 Lace Up Duck Sherpa Boot ($64) Stitch Fix added a pair of shoes in this month's box, something that we are looking forward to. Also, it's winter-friendly!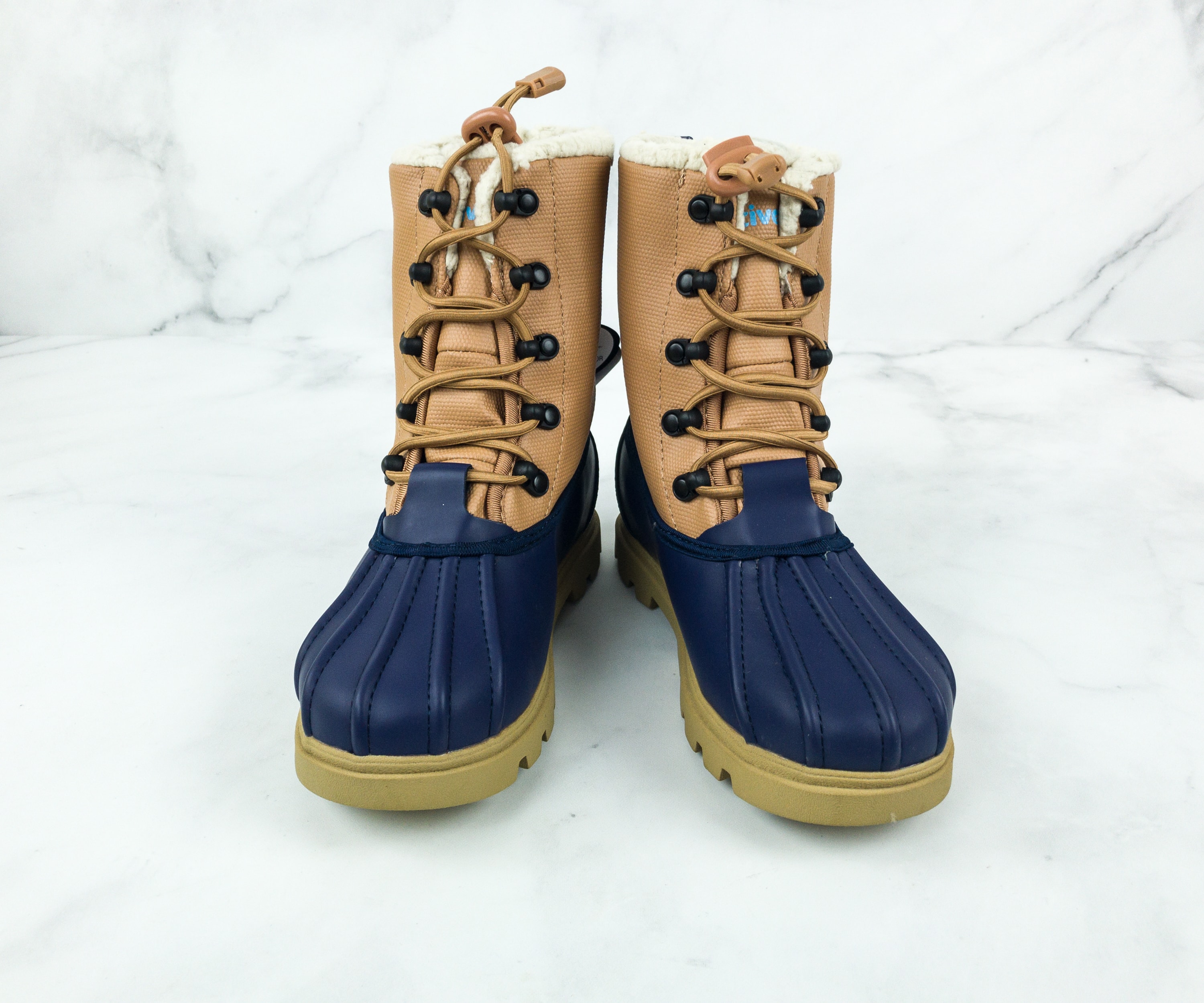 The boots feature a combination of brown and blue colors. It's a lace-up kind of boots that will keep my kid's feet warm and comfy.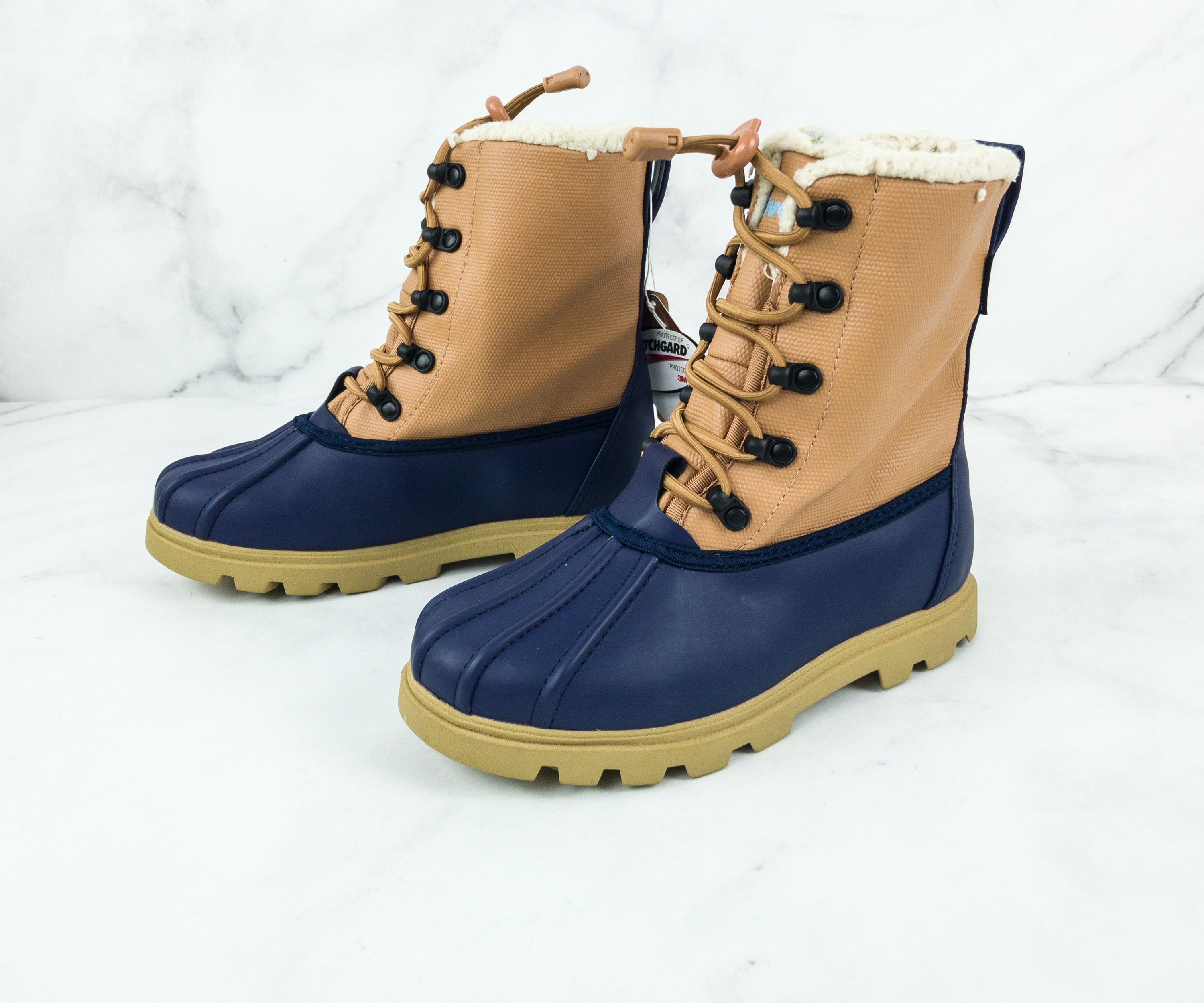 My kid loved that these boots kept his feet warm. He likes wearing it laced up to hide the hem of his pants.
The rubber soles on this pair have enough grooves to give a good grip.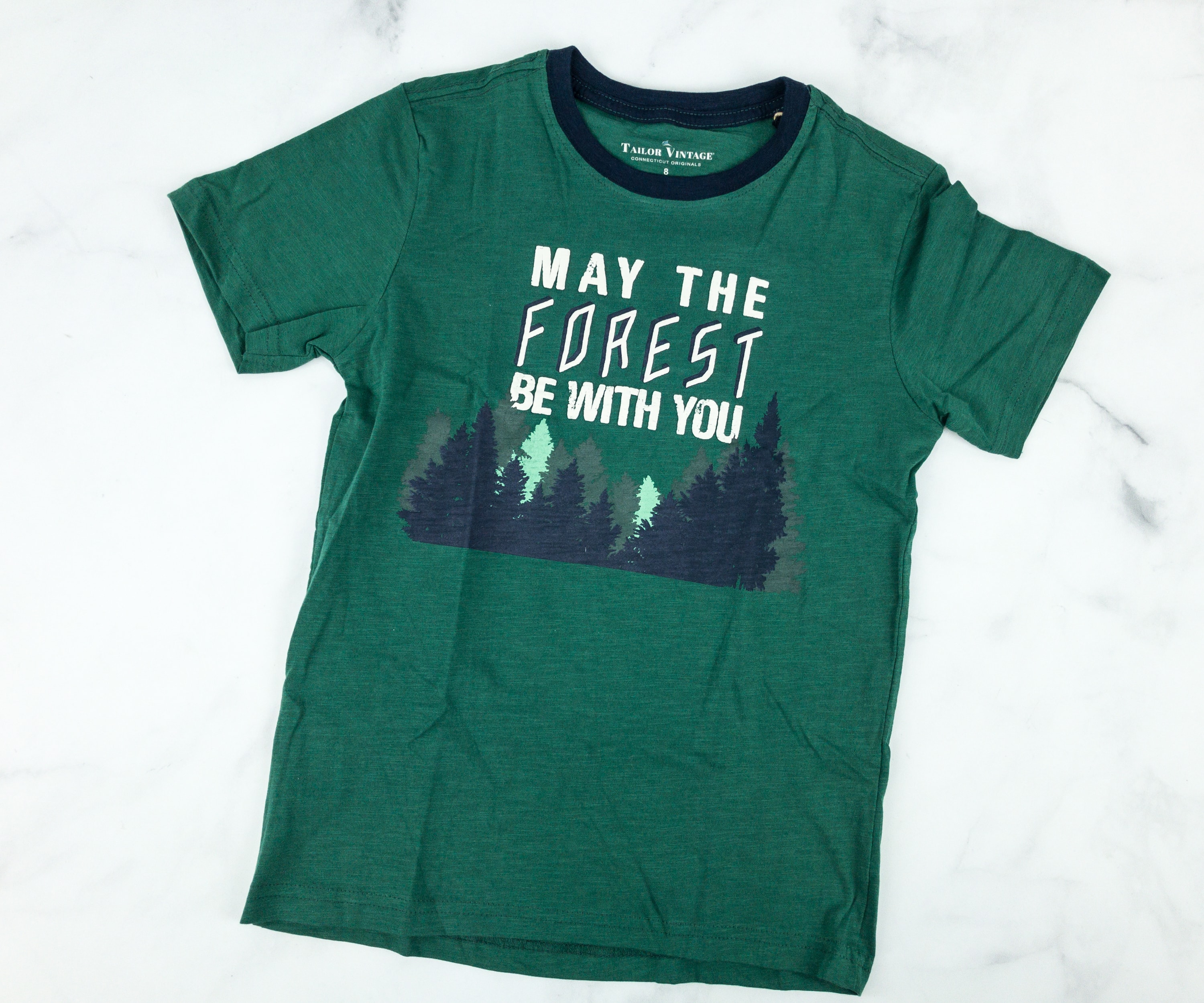 Tailor Vintage Short Sleeve Graphic Tee ($14) We love punny statements and this graphic tee definitely nailed it. May the forest be with you!
They even added silhouettes of trees ranging from dark to light green.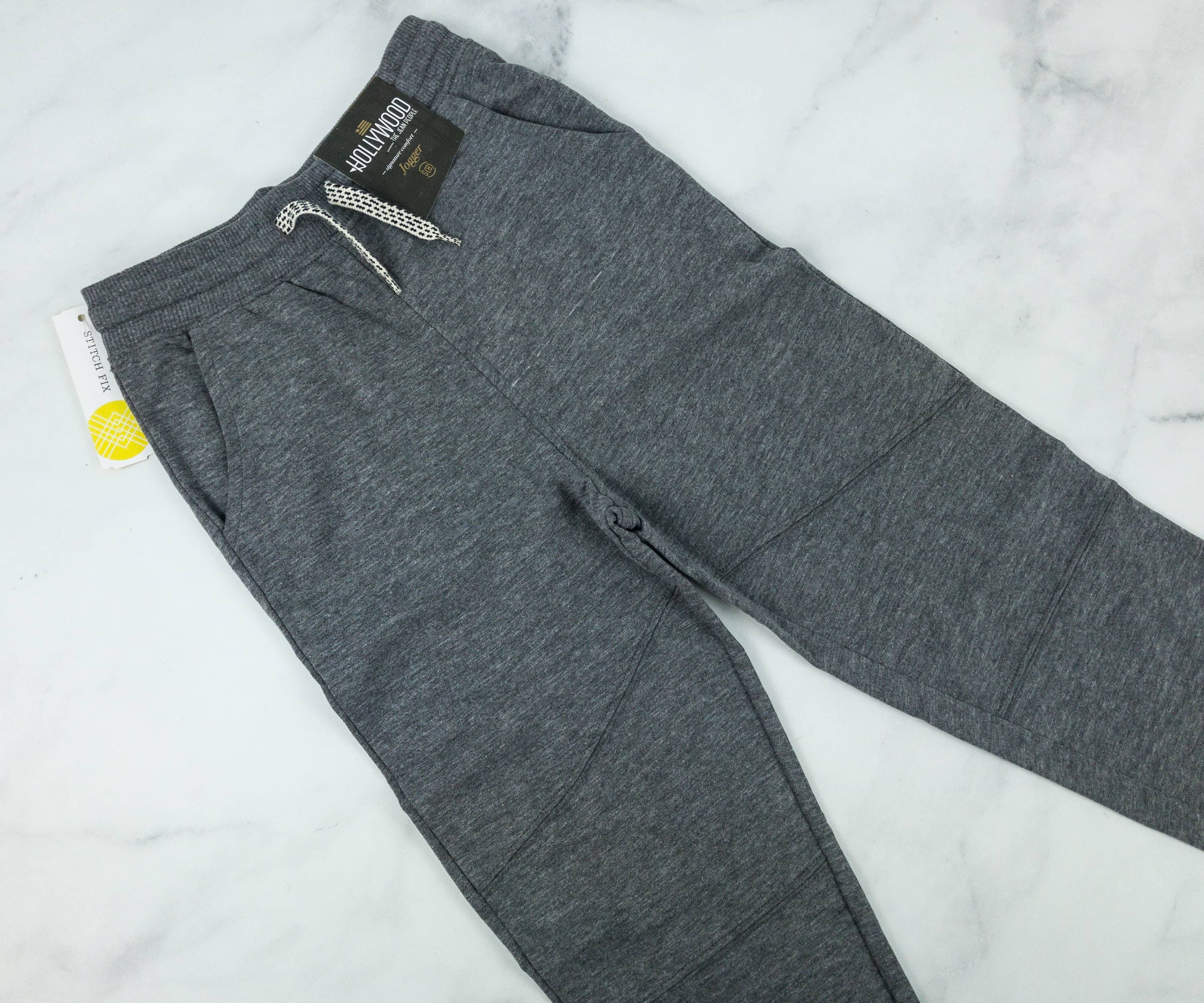 Hollywood The Jean People Rowena Signature Paneled Knit Jogger ($22) This jogger pant is made from knitted fabric. It has a drawstring waist, so it's easily adjustable.
The soft and comfy pant has some sort of panel on the knees as part of its design. The ends of the pant are cuffed for more warmth!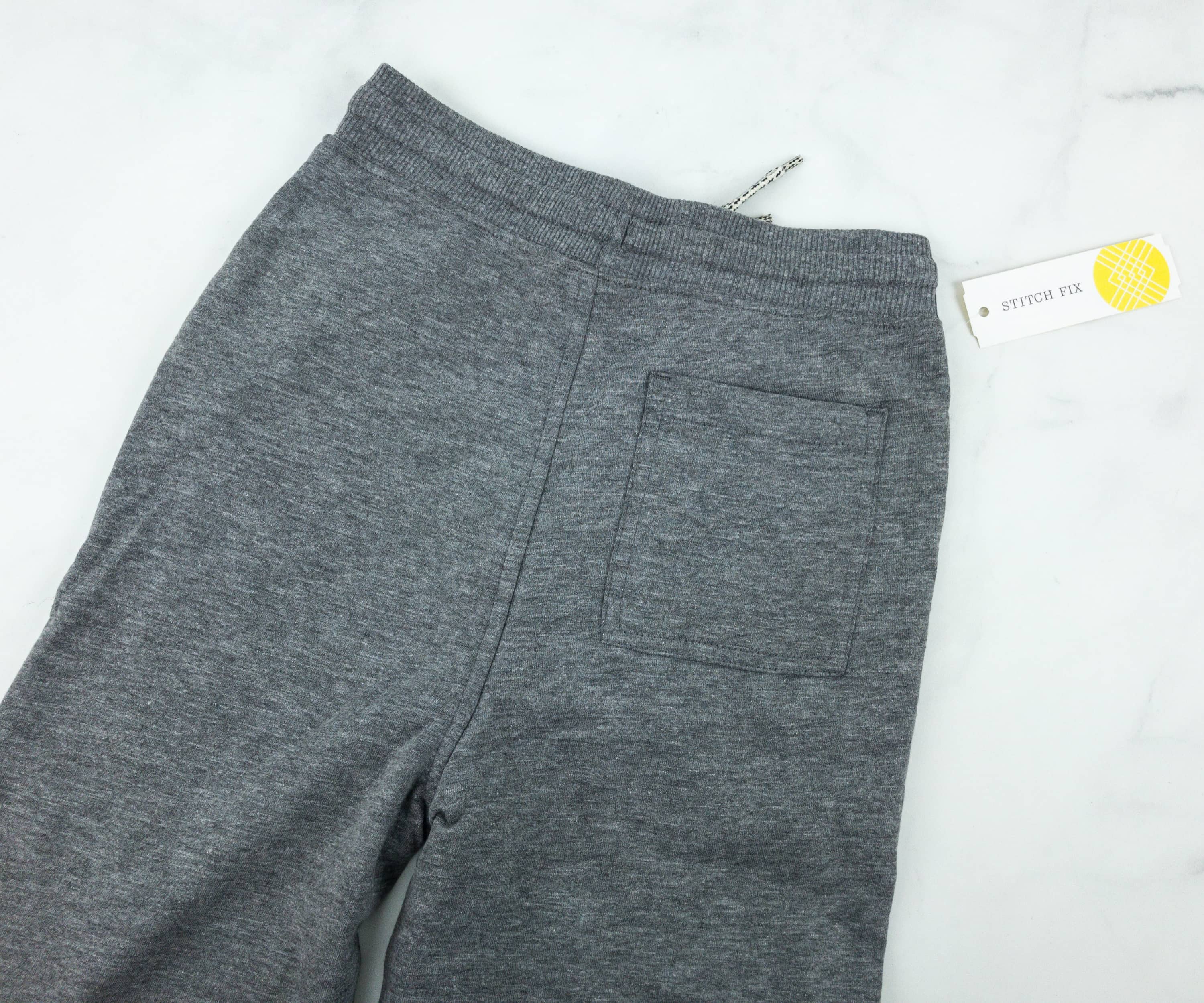 It comes with a single back pocket.
Here's how it looks when he matched the short-sleeved tee with his jogger pant, and his new favorite shoe pair, the Sherpa boots. He looks ready to step outside now, but he shouldn't forget his jacket!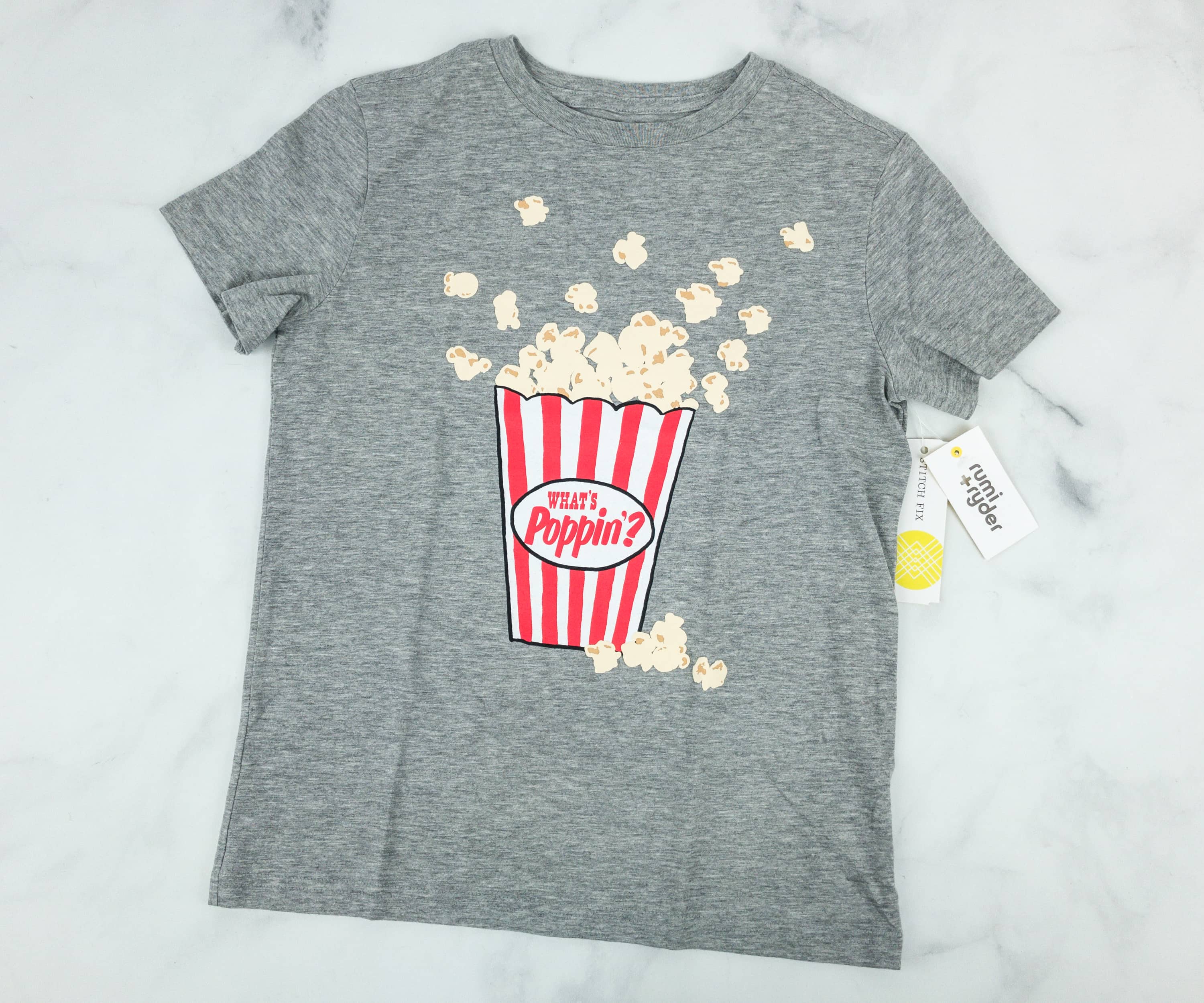 Rumi + Ryder The Classic Short Sleeve Graphic Tee ($14) Here's another cool top and it features one of our favorite snacks, popcorn!
The popcorn design is cute and accurate, especially the container. It stood out against the gray background.
The shirt fits my son nicely. It looks great with the jogger, and it can also be paired with jeans and shorts.
Cotton On Dermot Fleece Crew Pullover ($24) Fleece is lightweight but traps warmth inside so the cold won't bother my son. The dinosaurs print is really just a bonus!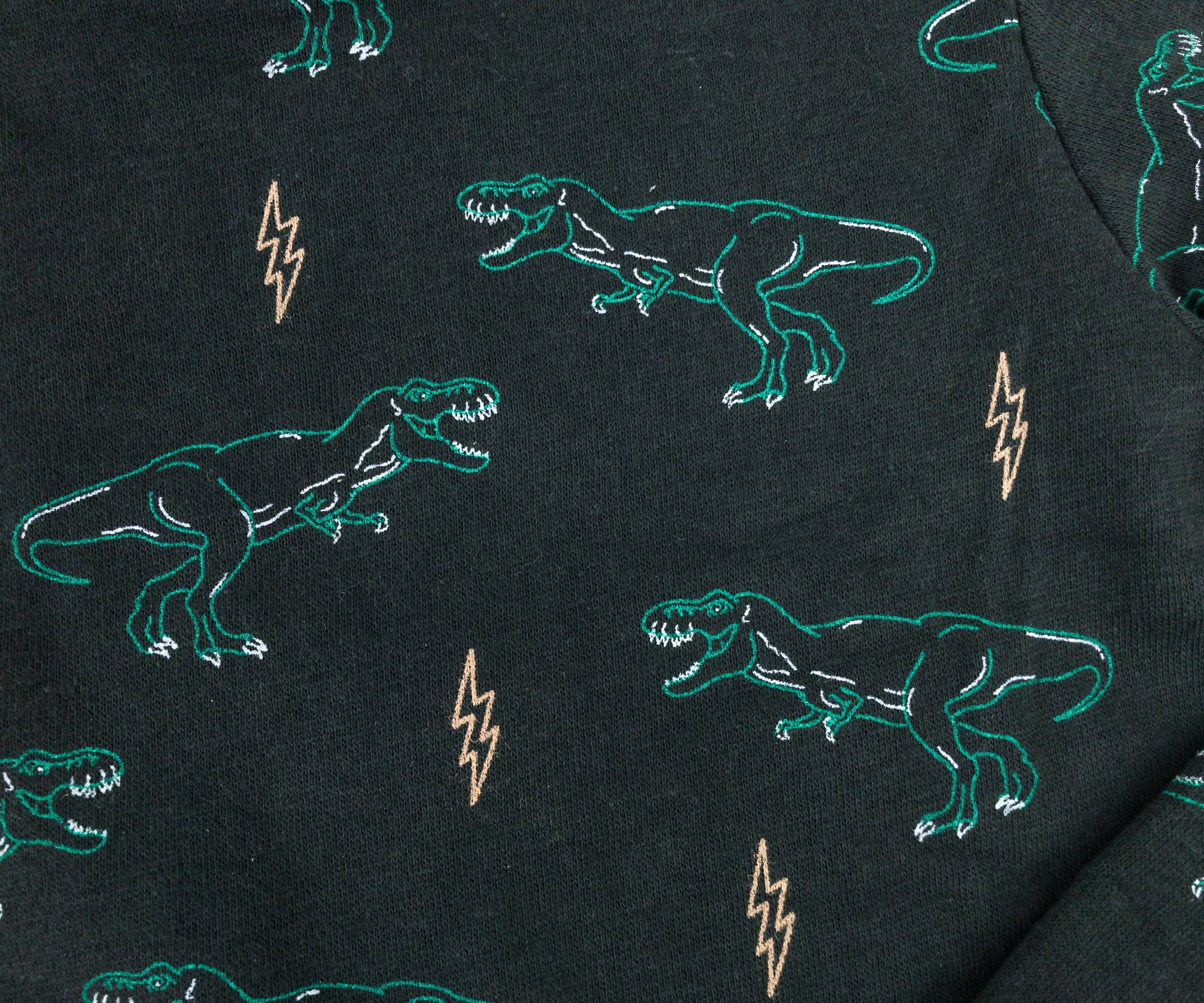 The featured dinosaur on this crew pullover is the popular T-Rex with its distinct roaring visage and body ready to capture its prey. A few lightning strikes here and there complete the look.
My son looks quite comfy in his pullover. He is also wearing a shirt underneath to add more warmth. It's quite cold lately, but he is snug as a bug.
Tailor Vintage Jamal Short Sleeve Rugby Stripe Polo ($16) Another classic look that reminds me of the popular rugby, the thick blue stripes here complements any colored pants. It also has a white pocket on the upper right side.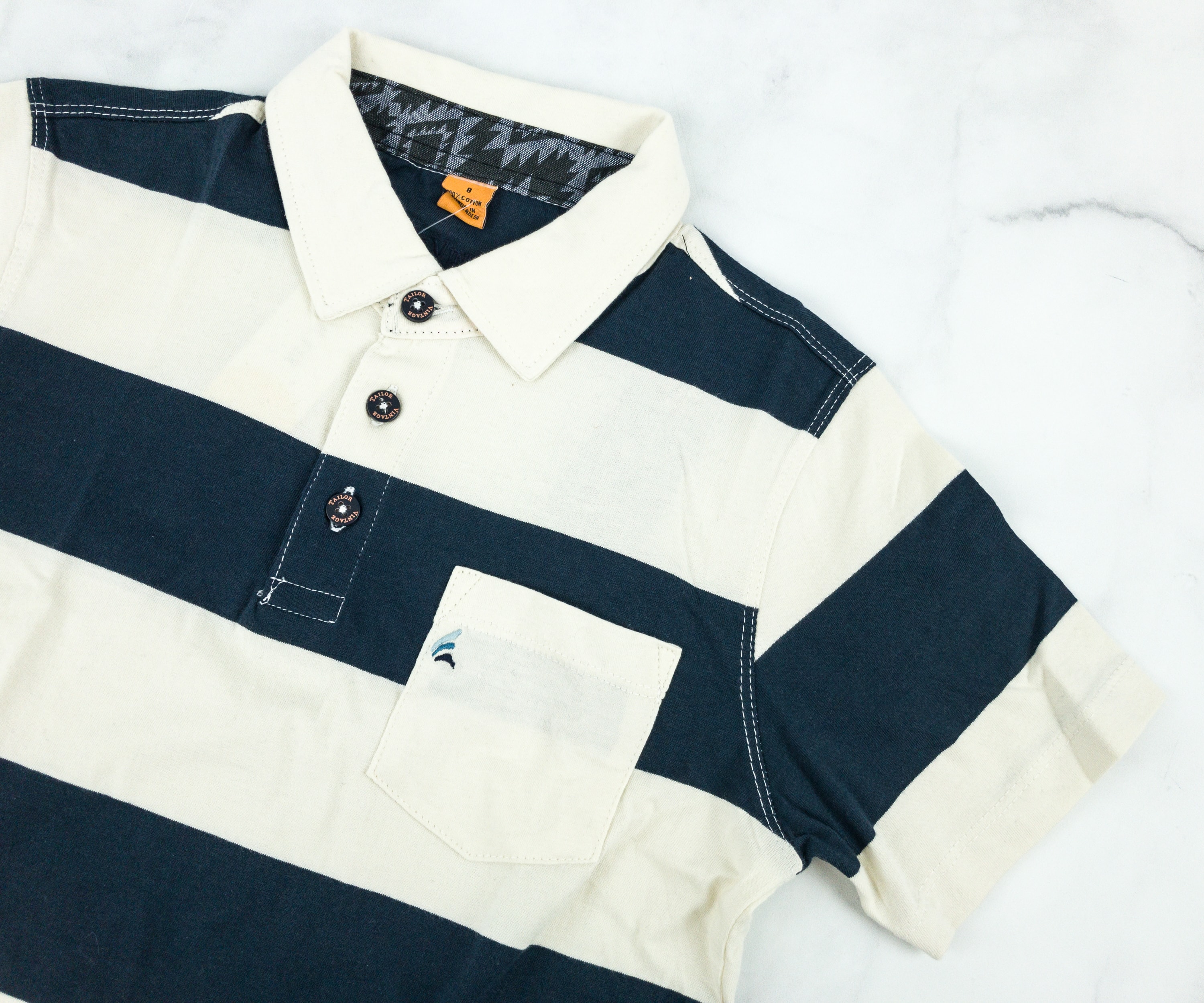 I like the casual feel to this top that can be mixed and matched with a jacket, coat, or pullover.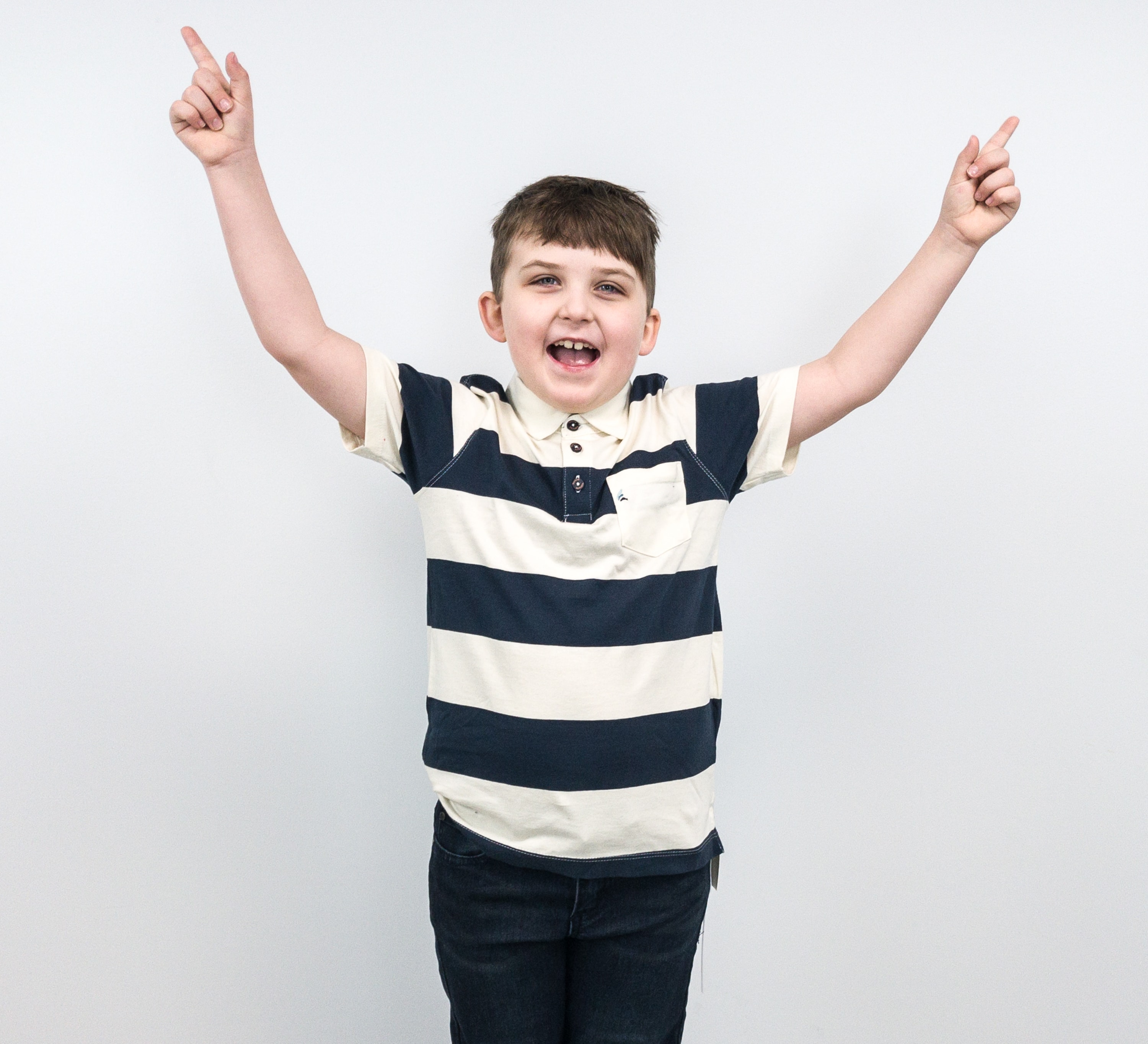 You can see that my son has no trouble moving his arms while wearing this shirt. This means that the shirt is not too tight.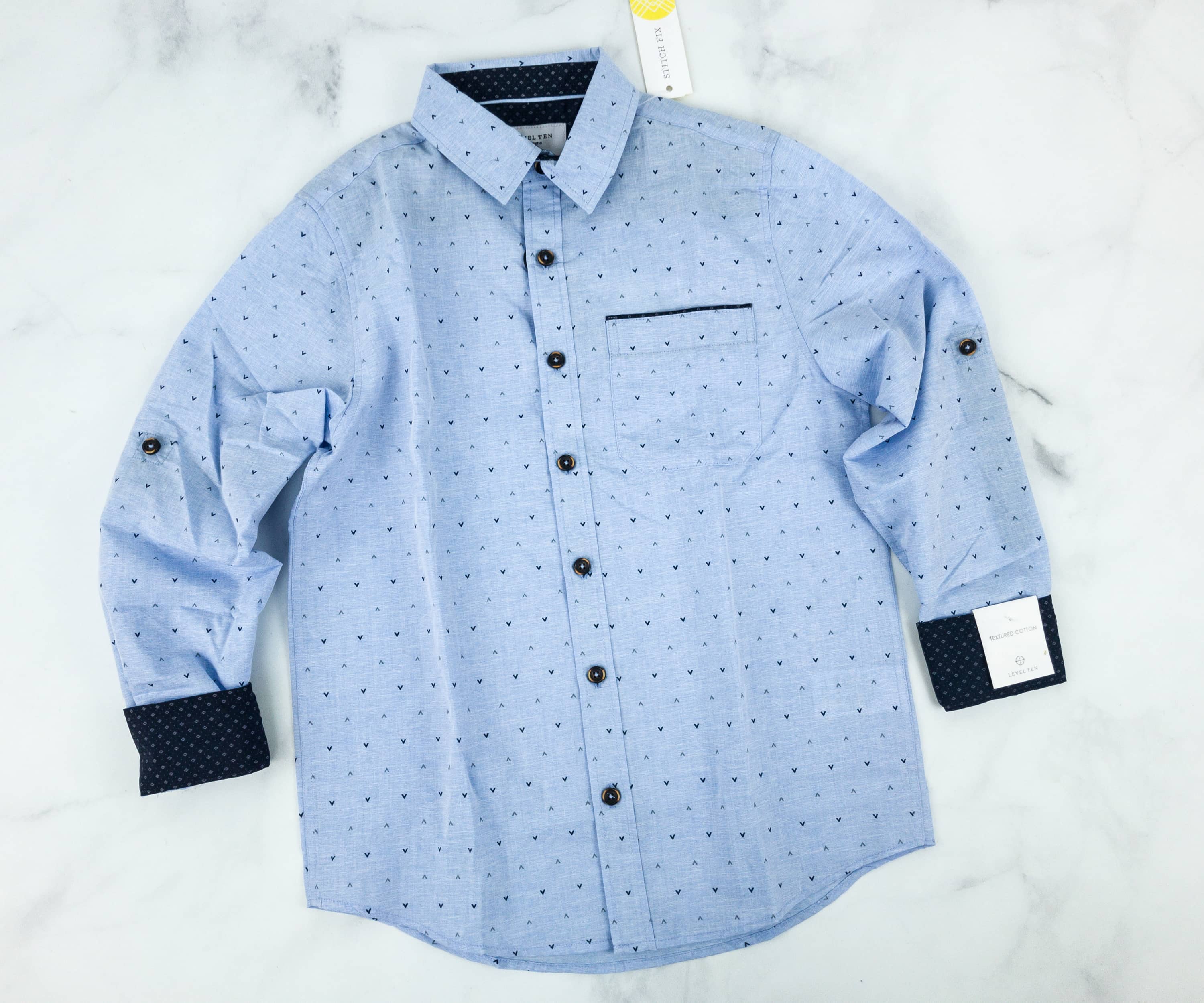 Level 10 Langston Roll Tab Collared Woven Shirt ($20) It's a long-sleeved polo with foldable sleeves, perfect to wear for those special occasions.
As the name suggests, you can roll the sleeves up and secure them in place with the buttons and loop on the inside of the polo. This is a handy feature because my son can wear this top with the sleeves pulled up or down depending on what the occasion calls for.
I like how they chose dark blue buttons for the front and the cuffs here because they can be spotted easily. Plus, they add that touch of flair to the shirt too.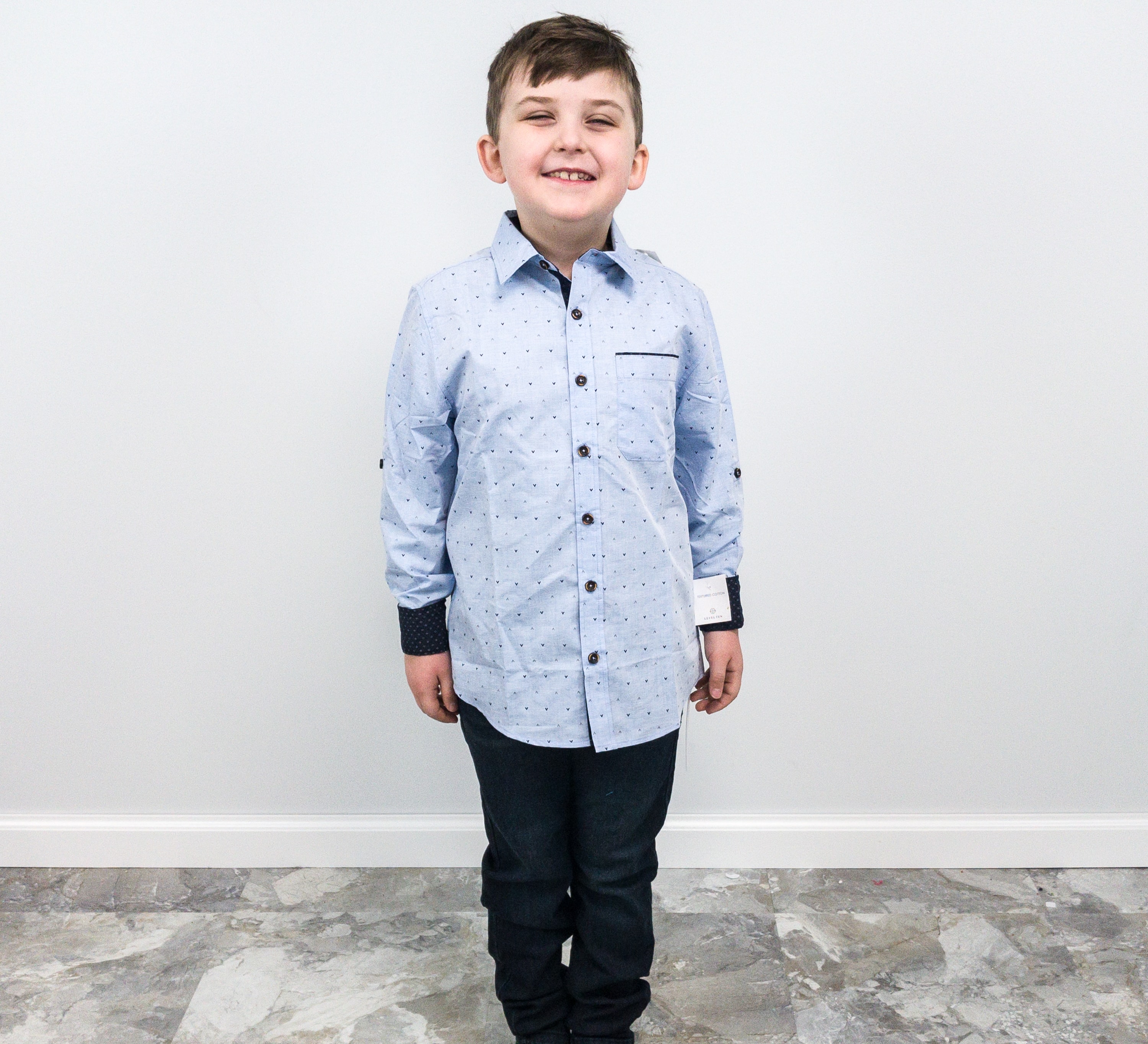 My little man is quite the fashionista with this shirt, and he seems to be happy with the choice of colors as well. He is starting to have his own sense of style already!
Tailor Vintage Camden Flannel Solid Sherpa Shacket ($30) Our stylist has also deemed it appropriate to add this Sherpa shacket in this box and we're glad that they did. For starters, this solid Sherpa shacket comes in a light color which means that we can pair it with different colored pants in my son's wardrobe. Second, the flannel fabric can help keep my son warm too which we badly need this winter season.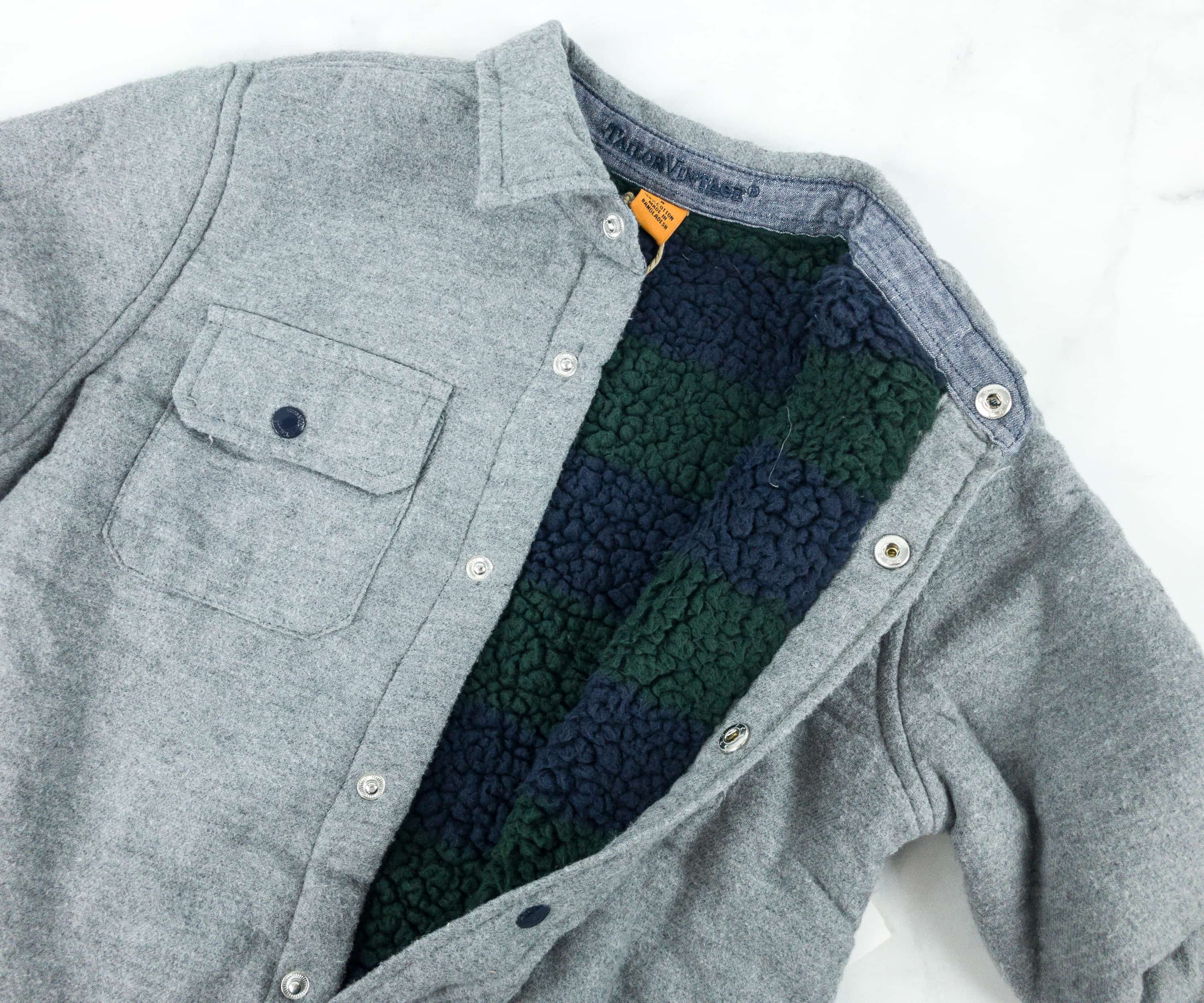 Check out the insides of the Sherpa shacket! This is why my son can't get enough of it because the lining ensures that the warmth is trapped within, thus keeping him quite comfy even when the temperature drops outside.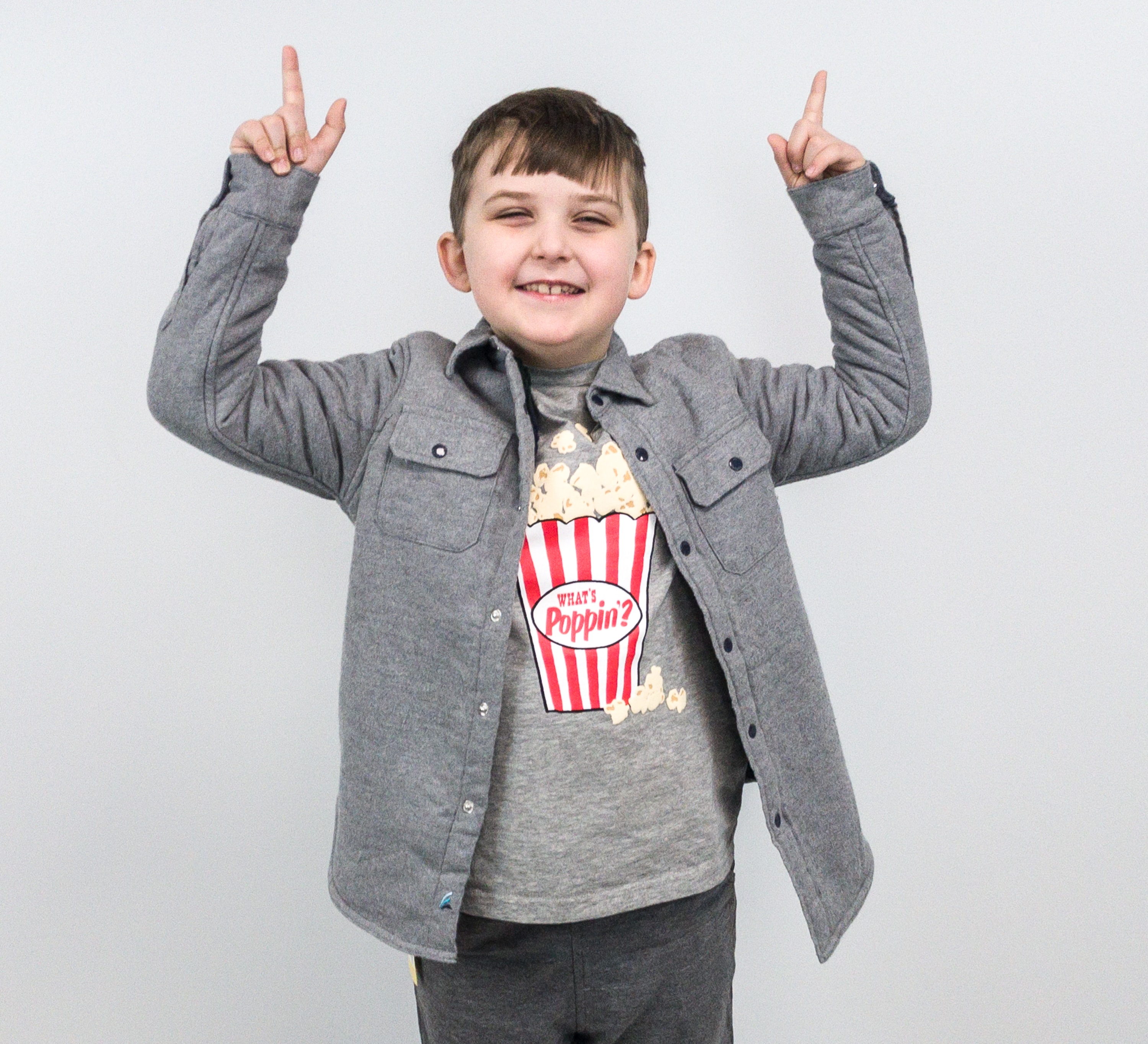 It's nice that this shacket can be worn over any top and gives my son the option to wear it with the buttons undone or buttoned up. Either way, my son is happy with his new jacket this month – his new fave!
Alternative Apparel Rafferty The Challenger Pullover Fleece Hoodie ($24) Another cold weather staple is this fleece hoodie!
The kangaroo pockets in front help in keeping my son's hands warm when we're out and about.
He's a fan of this one – it's soft and cuddly!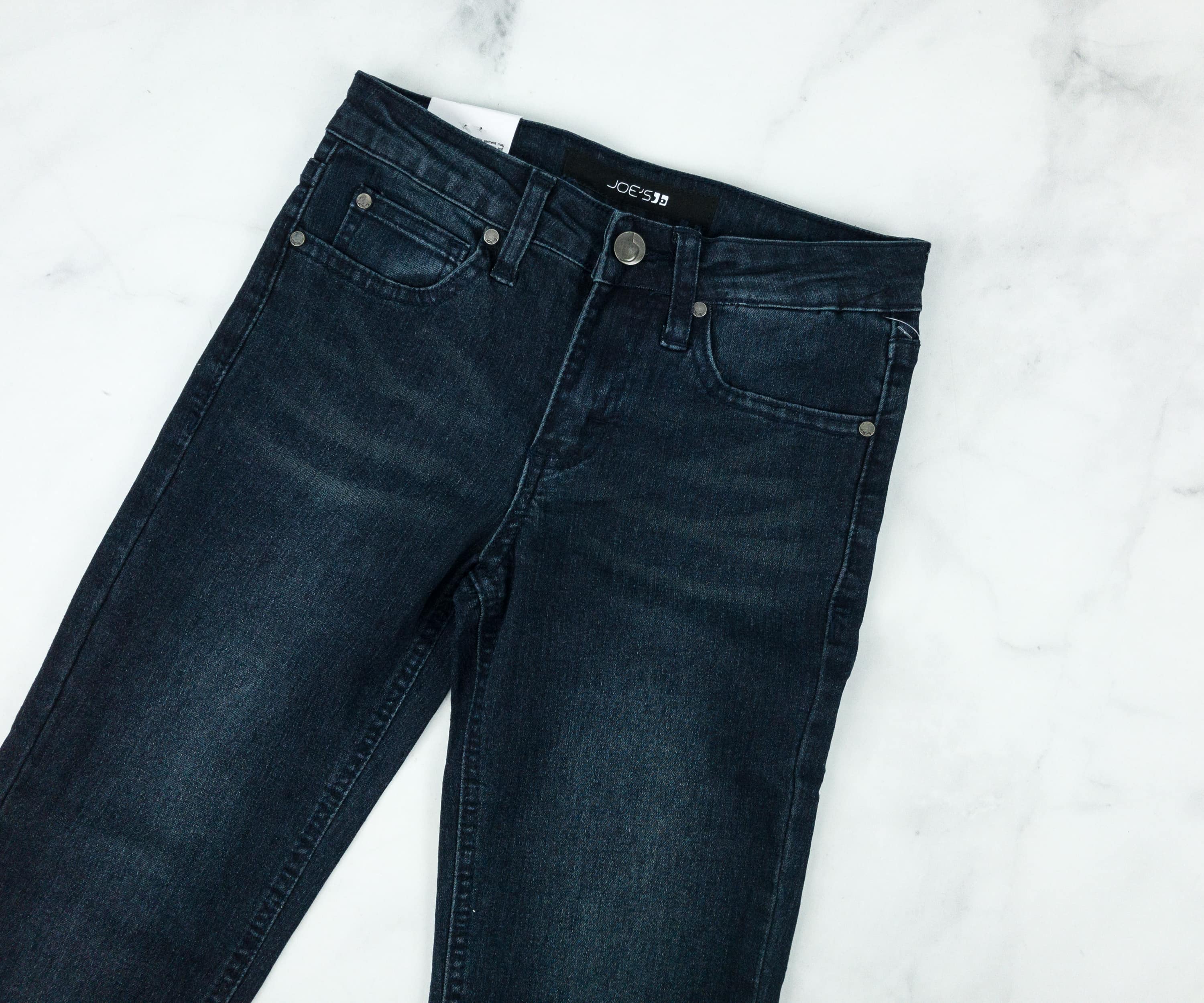 Joe's Jeans Bradley Rad Kinetic Stretch Slim Denim ($24) This kinetic stretch slim denim is designed to provide comfort and style to kids without preventing them from moving freely during play time. I like how the waist doesn't chafe on my child's skin when worn.
It's a straight jean that I think is easier to wear compared to the tighter fit ones. My son loved it right from the start!
Now, this will work nicely with the Sherpa boots that we received as well as each of the tops that were added here too. How nice!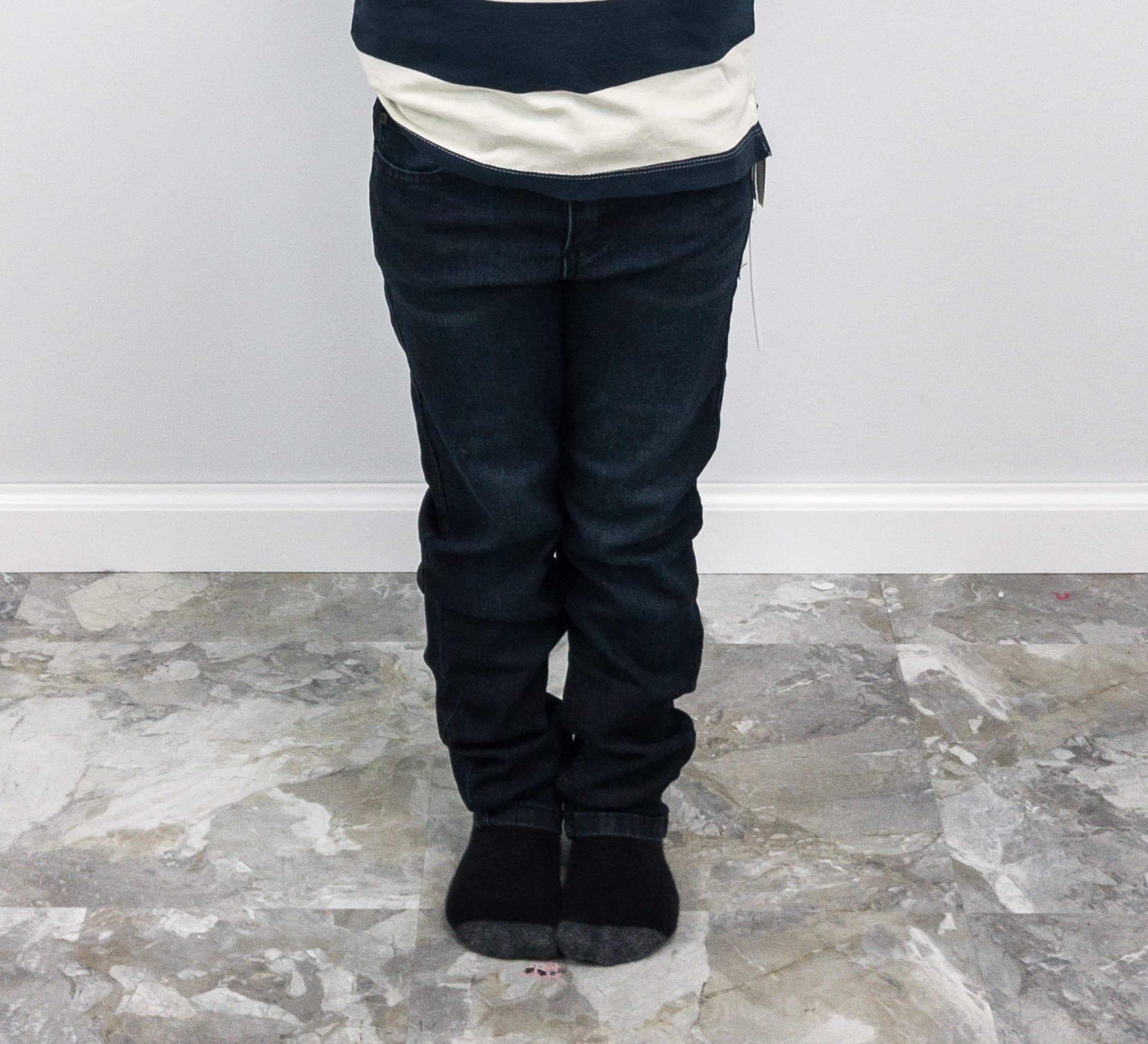 Here's how it looks when worn by my son! The jean is kind of long, but it looks good on him still.
Stitch Fix Kids for this month is an awesome collection of fashionable items for my son. Of course, our favorite item is the Sherpa boots. It's not just stylish but warm and comfy too. As for the tops, the short-sleeved tops are great additions to this box because they can be worn regardless of the season. My son's favorite was the blue stripe shirt. The crew pullover with dinosaur design has clearly pleased my little one because of his love of anything related to dinosaurs, and let's not forgot the roll tab collared top too which is basically a two-in-one shirt. The hoodie and shacket can be considered as bonuses for this month's box. As for the jean, well, it may be a bit long for my son, but it does look comfortable and will not hinder his movements at all. This subscription surely knows my son's preferred styles, and we couldn't be happier!
Are you getting the Stitch Fix Kids box too?