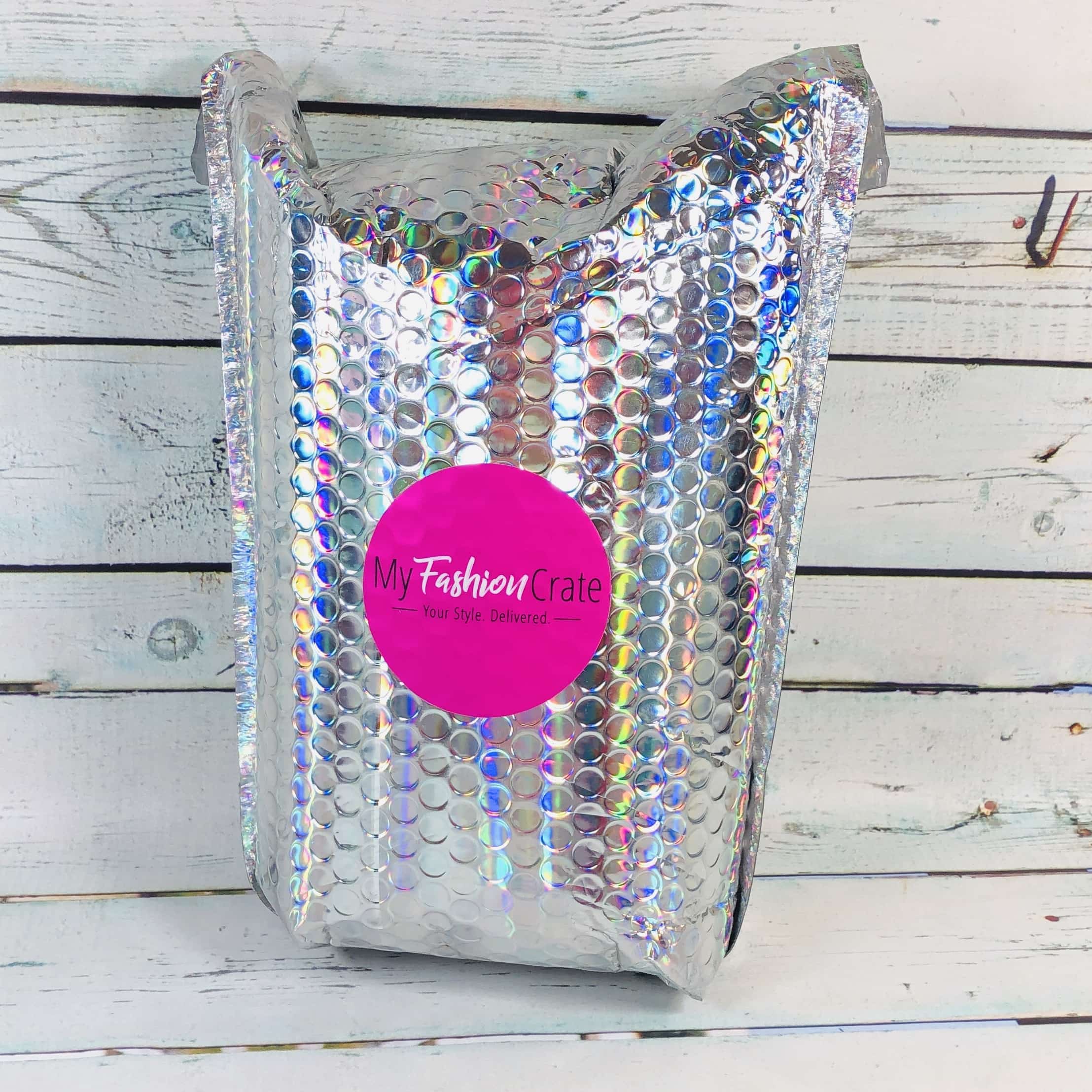 My Fashion Crate is a monthly subscription box for Fashionistas that sends a curated package of stylish clothing, accessories, beauty items, & gift cards delivered to your mailbox! What can you expect to find in here?
Every month, enjoy premium, curated products exclusively for stylish and fabulous women.

-Clothing including shirts, sweaters, dresses, skirts or outerwear
-Fun and trendy fashion accessories
-Coupons up to 70% for exclusive brands so you can shop online yourself
-Gift Cards from top brands and other surprises!
My Fashion Crate ships all over the world and comes in three levels:
The Premium Box is $49.95 plus shipping and will be packed with 5-8 items including shirts, dresses, separates, shoes, jewelry, accessories or gift cards (Value up to $300). The Essential Box is $35 plus shipping and will be packed with 3-4 items including shirts, dresses, separates, shoes, jewelry, accessories or gift cards (Value up to $200). Newly added is the Accessories Box, which is $20 and has 2-3 items. I am reviewing The Premium Box!
Here's a look at everything in my Premium Box! All of the items are brand new and still in their bags. My Fashion Crate has now added a wider variety of sizes to choose from. When you sign up you can choose from tops and dresses in sizes small to 3XL, bottoms in sizes small to 3XL, and you can enter your shoe size.
I received a product info card with details on all the items in both the Essential and Premium box and suggested retail price.
The back features the additional items that come in the Premium Box. There was also info on how to share your box on social media.
Laura B. Beauty Vintage On Vine Nail Polish ($18) What a beautiful color! According to the Lauren B. website, this color was introduced in the fall of 2016, but I think it is just adorable any time of year.
Lauren B. nail polishes are 7-free, which means they are missing 7 chemicals that may be harmful to humans.
The color should change depending on the light, which sounds pretty cool to me. It varies from a "dusky purple and a gorgeous, Instagram-vintage-filter taupe."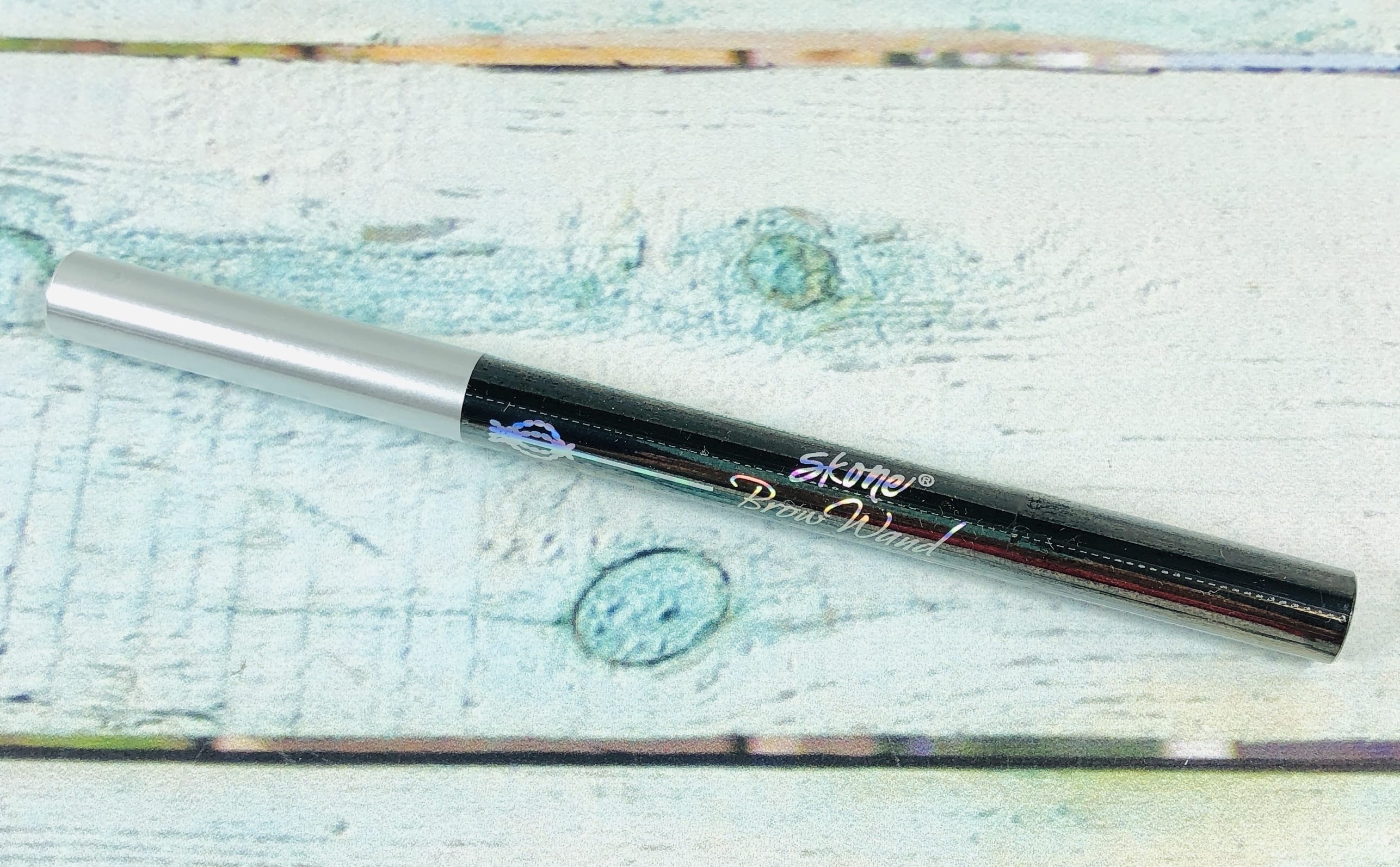 Scone Cosmetics Brow Wand in Chocolate ($18) comes in three different shades – one for brunettes, one for blondes, and one for redheads.
It has a retractable pencil on one side, and a spoolie brush on the other.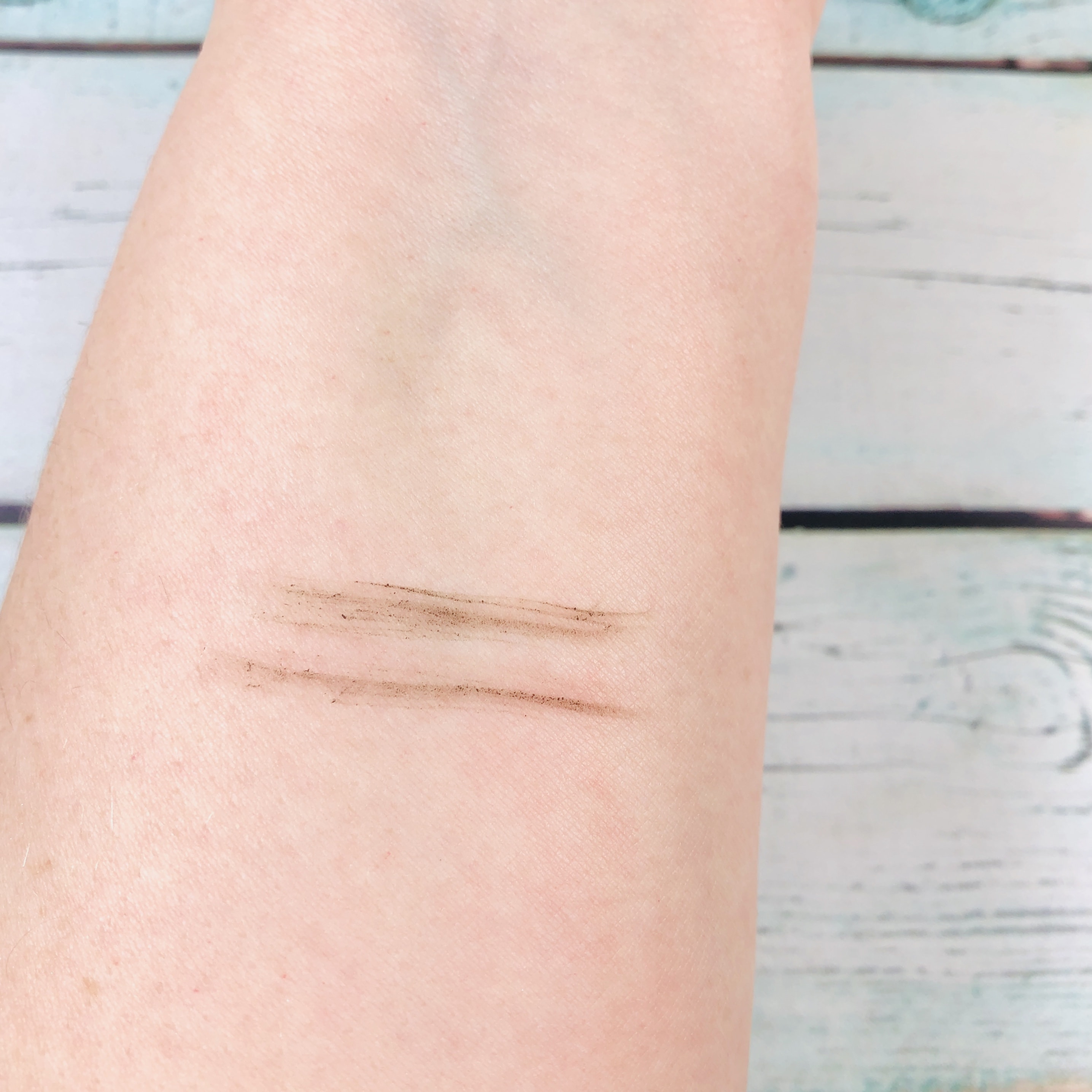 It was hard to swatch on my skin and dragged but when I tried it on my eyebrows it worked well. The color works well for my hair color, too.
Minky Accessories Socks ($15) I couldn't find this brand online, it only seems available on Poshmark or eBay.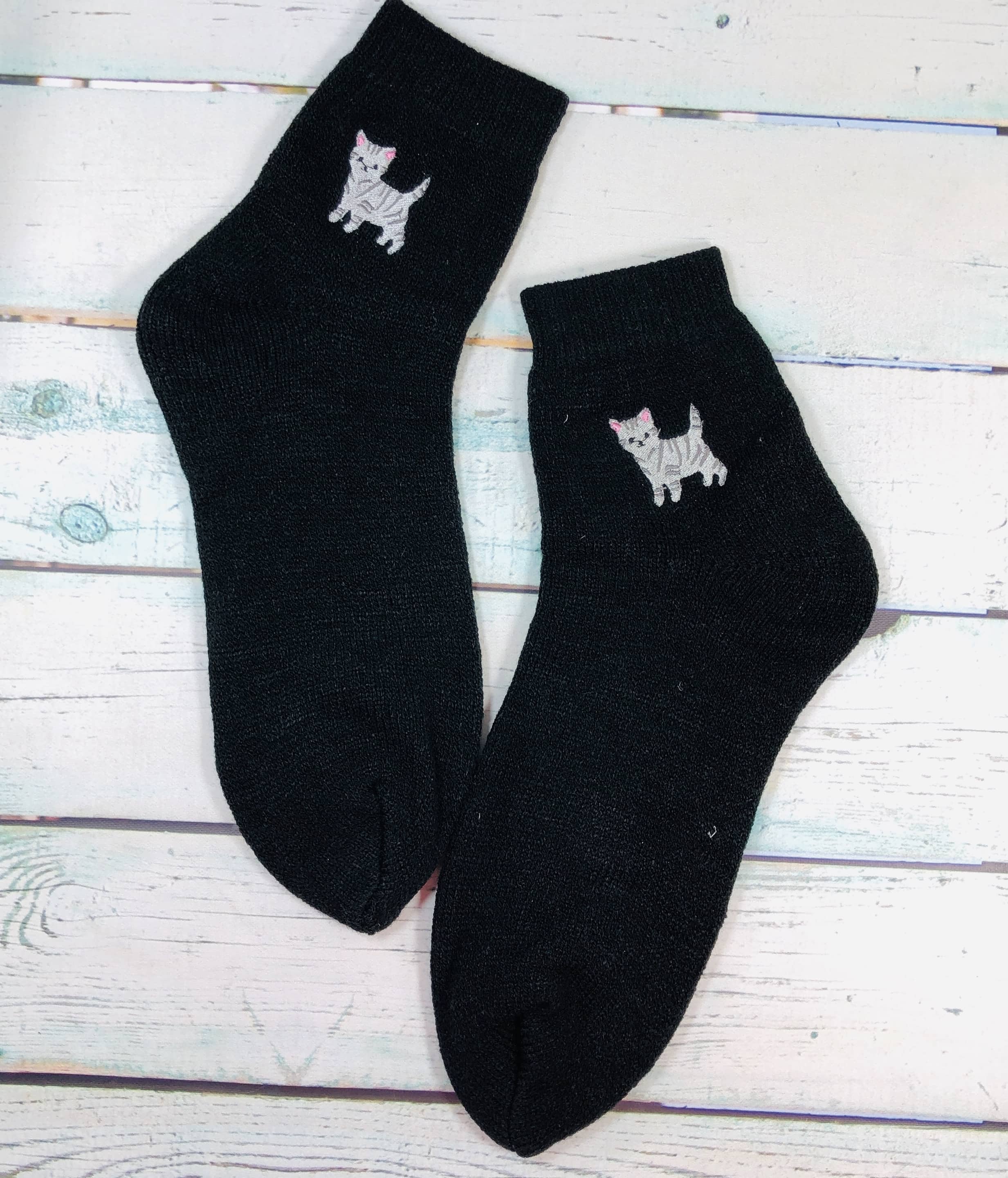 They are one size fits most and are made of polyester and spandex. They are thicker than regular socks so probably best for wearing around the house.
They have cute kittens embroidered or appliqued on the side, which carries over on the inside and is kind of noticeable. The kittens are very cute. I'm not sure these are worth $15 though.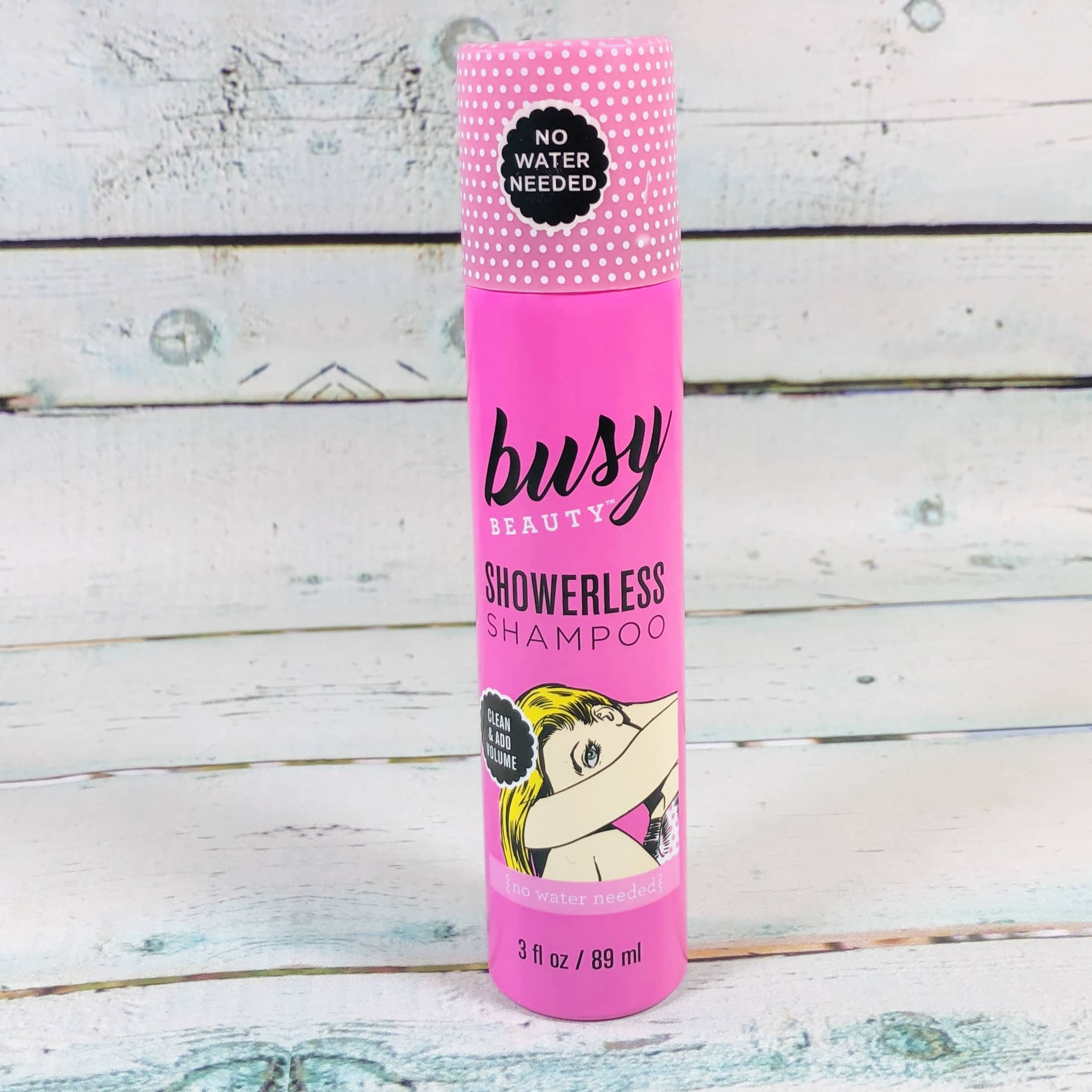 Busy Beauty The Showerless Shampoo ($7.99) Some people love dry shampoo, others not so much. I am not a fan but my older daughter loves this type of product!
Spray into roots and then brush it to distribute the powder throughout the hair. I sprayed it to see how it smelled and it smelled nice and floral without being overpowering. At first my hair looked grey but after I brushed it out it looked better.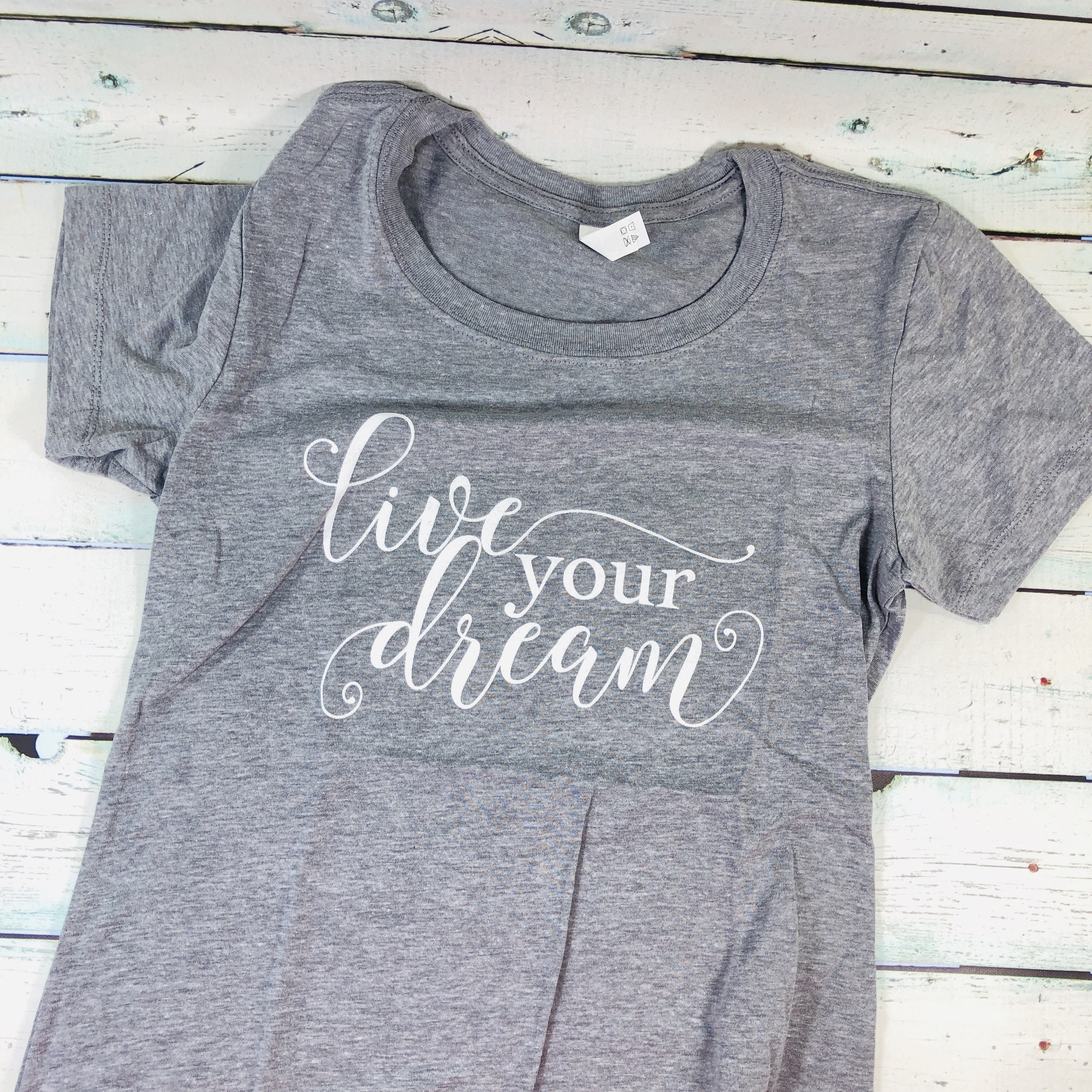 New Year New You "Live Your Dream" Top ($35) is a cute t-shirt with a cute saying on the front.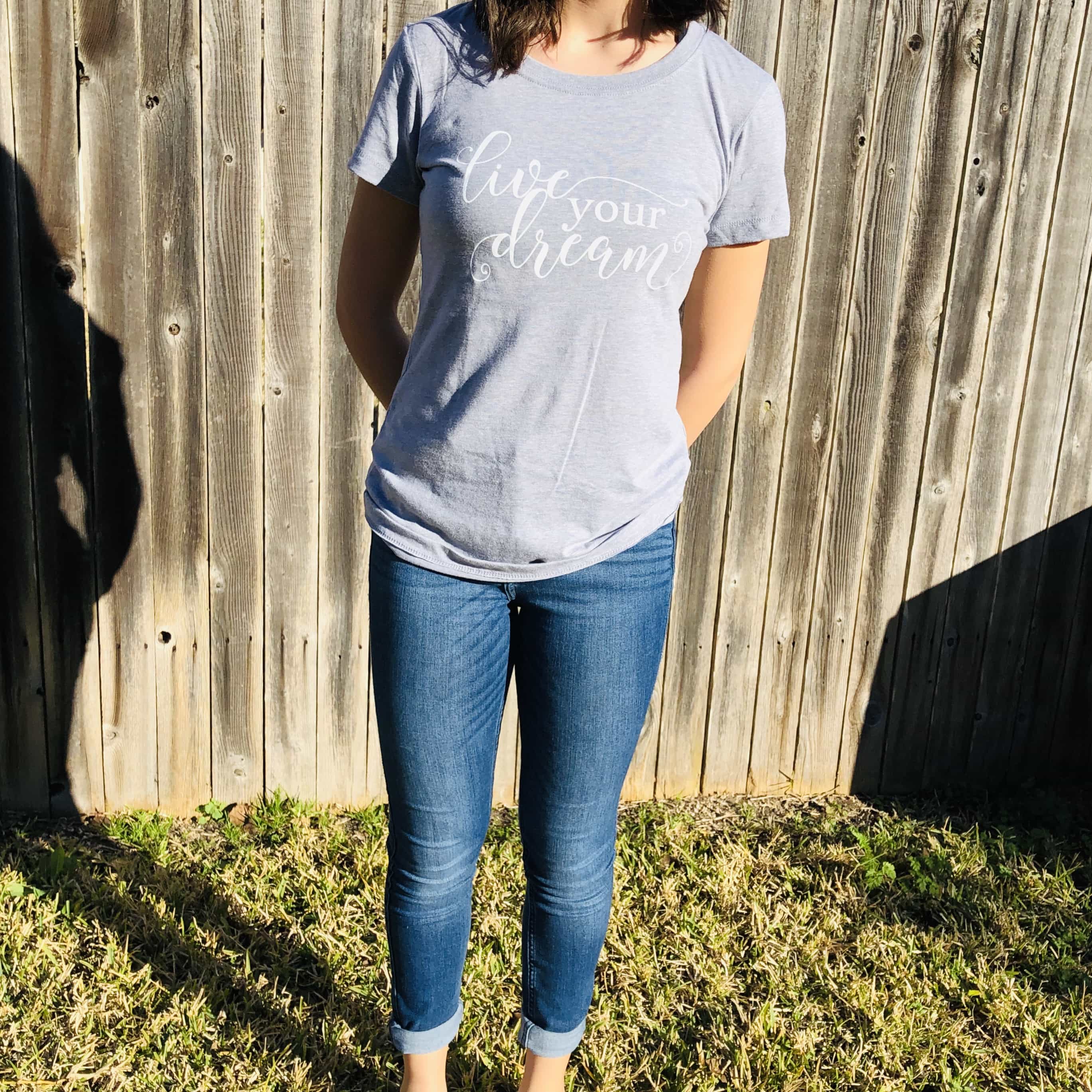 I thought it looked sweet on my daughter, and it has made it into the regular clothing rotation.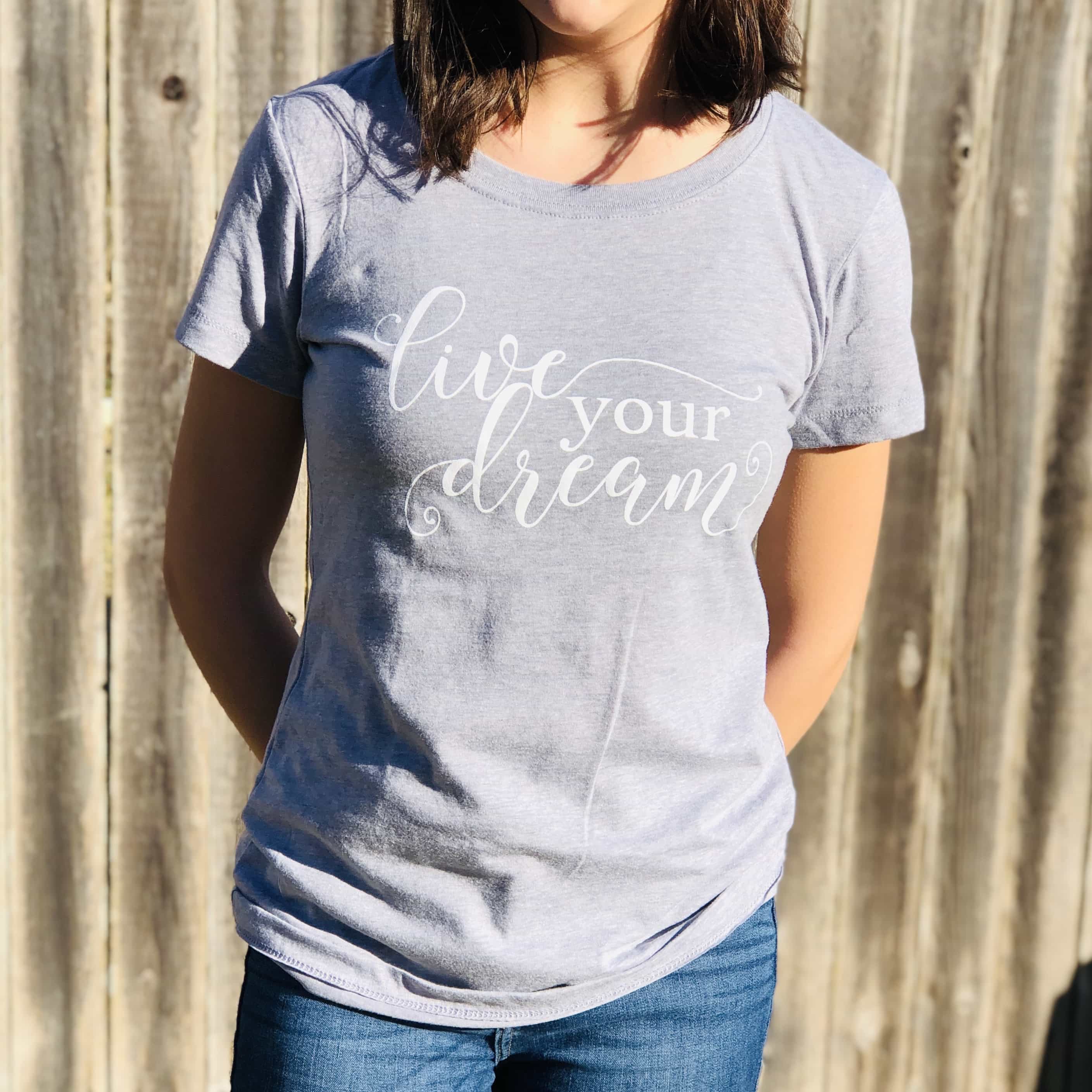 The shirt brand is Next Level and the grey shirt itself is $6.11 on Amazon (click here for basic tees). It is made of a cotton and polyester blend.
The next two items are in the Premium box only!
T-Shirt & Jeans Mauve Maria Crossbody ($48, find similar item here for $14.97) I think this bag is so cute and love the dusty rose color.
The bag is about 8″ across the front and 5.5″ tall. It has a long non-removable strap and can be worn across the body.
The first section in the front isn't secured so be careful what you place inside.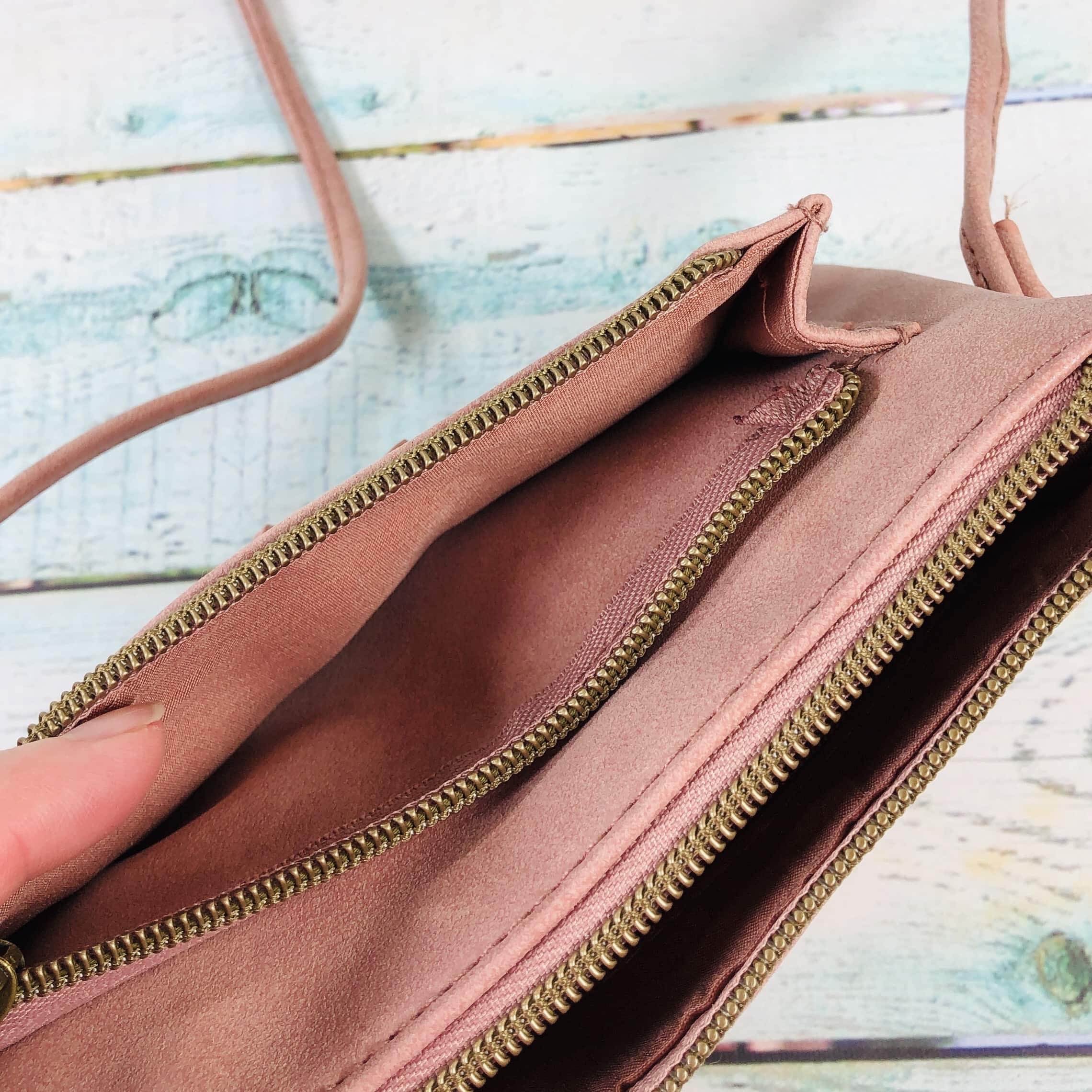 Next is a zippered compartment with a zipper pull.
There is another zipper across the top with a zipper pull that doubles as a wristlet strap. There are two sections on the inside and a third zipper, which opens to reveal a pocket.
The back is smooth. The tag on the inside says it is made of PVC with a polyester lining. Sometimes bags made of PVC smell funny but this one has no scent. I think it is perfect to hold a few necessities or for women who like to keep it simple.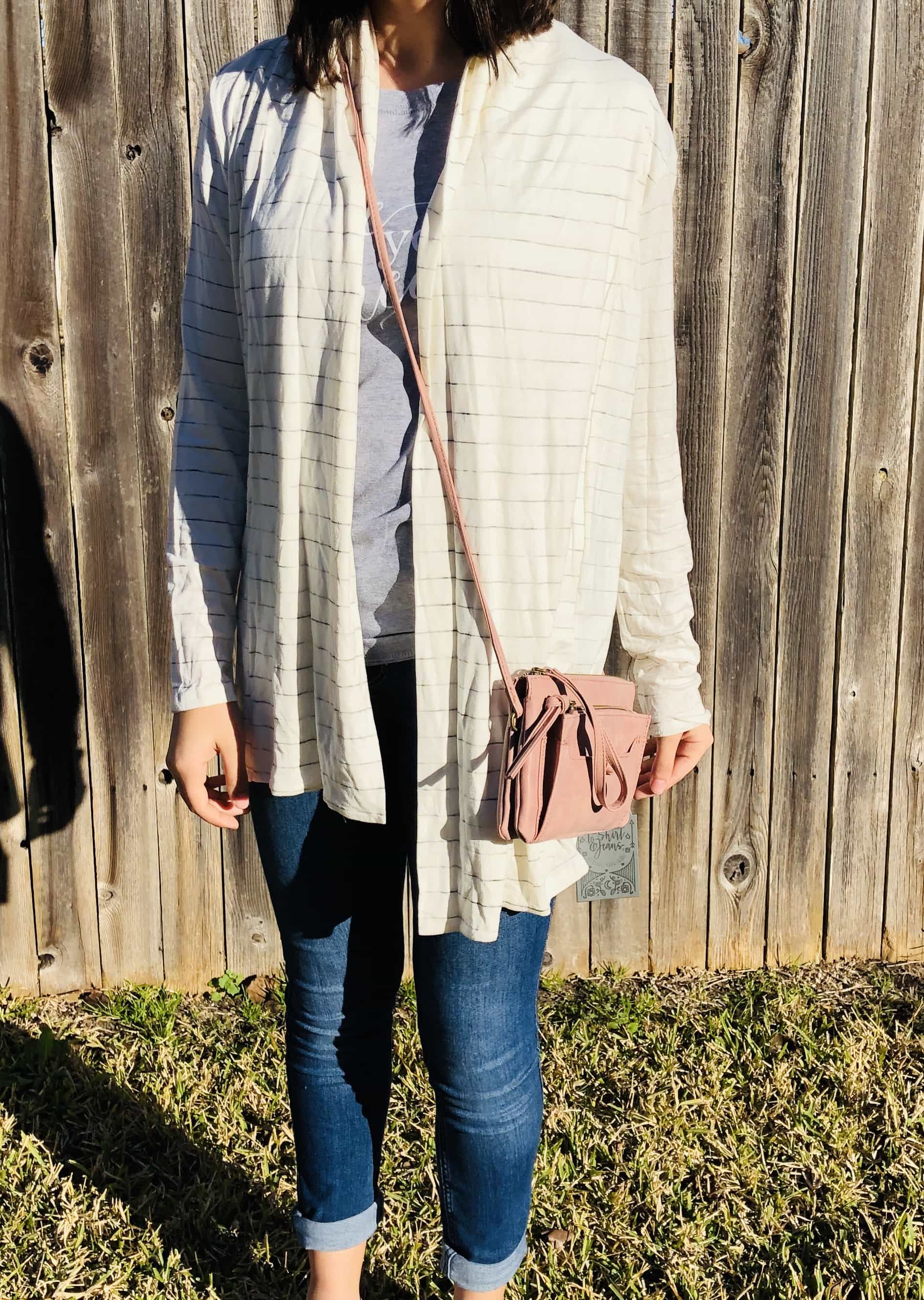 Here is my daughter modeling it and she is about 5'2″ and it hits below her waist.
August Mist Ivory Striped Cardigan ($50) The only place where I could find this item was Poshmark, and it looks like it was featured in Stitch Fix at one point. The listings on Poshmark range from $30-36.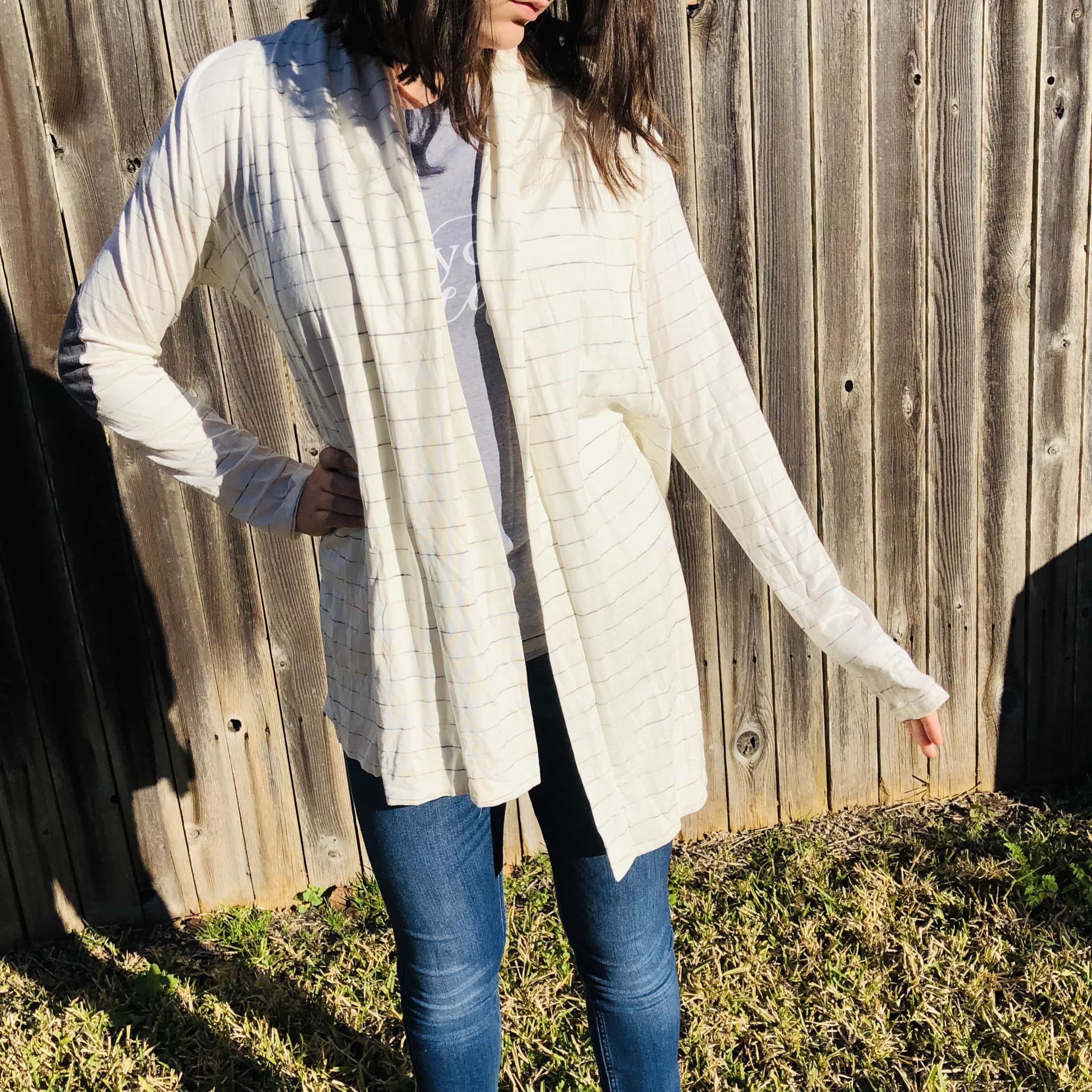 The sleeves look kind of long for my petite princess but she was ok with it and said she would push them up.
The elbows feature patches and the whole getup is made of a blend of polyester and spandex. Hand wash only. The main color is ivory with grey stripes and super soft grey patches.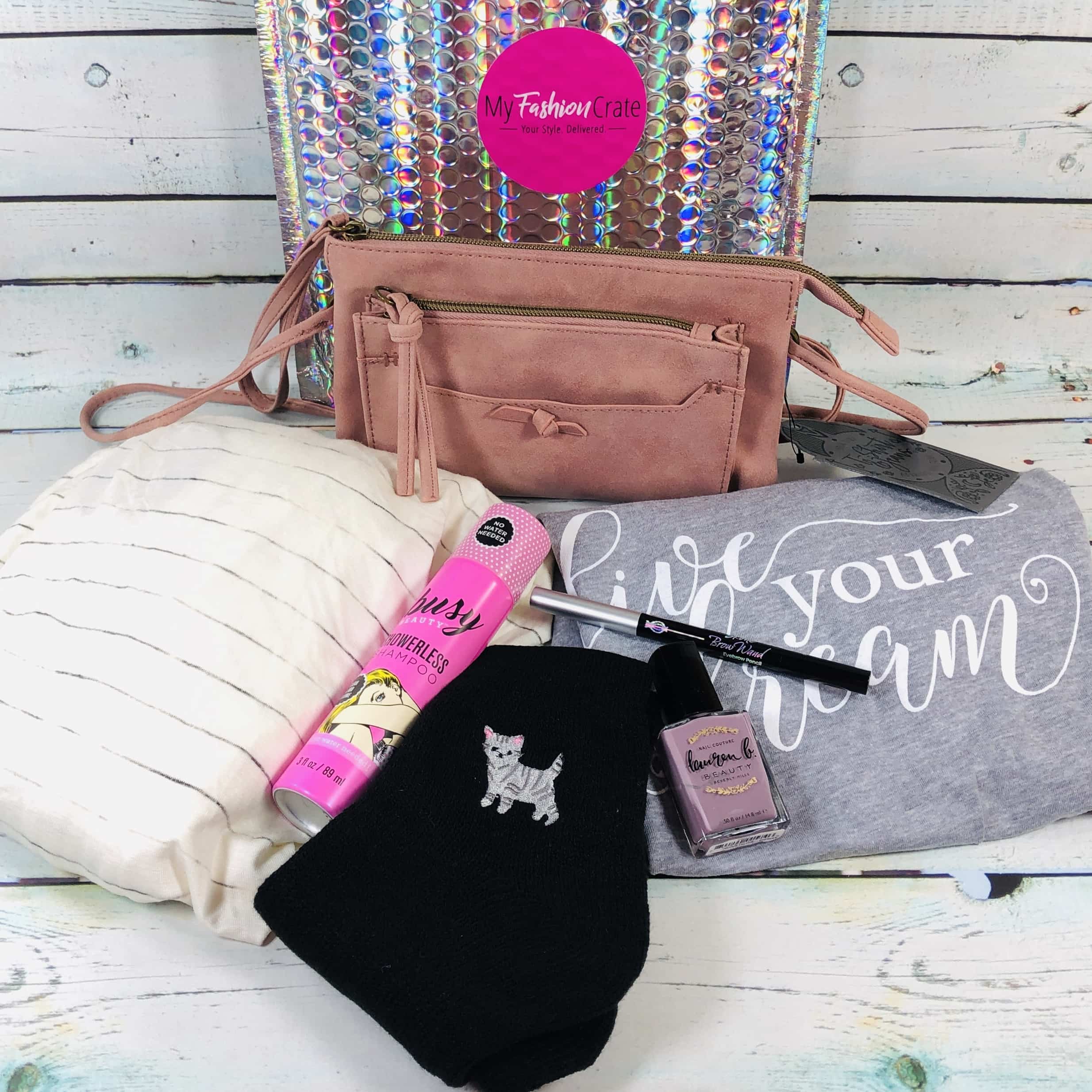 My Fashion Crate is such a cute subscription, my daughter loves when it shows up in the mail! First of all, there is that totally cool rainbow holographic bubble mailer, which is oftentimes bursting at the seems. Then the items inside are super cute too. I know the t-shirt was kind of a basic item but my daughter loves it and the over sized cardigan goes well with the shirt.  Even the crossbody bag looks cute with the combo and the nail polish ties it all together. The brow color worked better than I expected and the socks are cozy and good for wearing around the house. My oldest will be super happy to get a dry shampoo! The value for the Essential Box is around $93.99, and the two items in the Premium Box bring that value up to $191.99. I think those values are rather inflated, especially when I can find similar items online for less, but the quality of the products is always good and I think the value far exceeds the price paid for the subscription.
What do you think of My Fashion Crate? I would love to hear your thoughts!