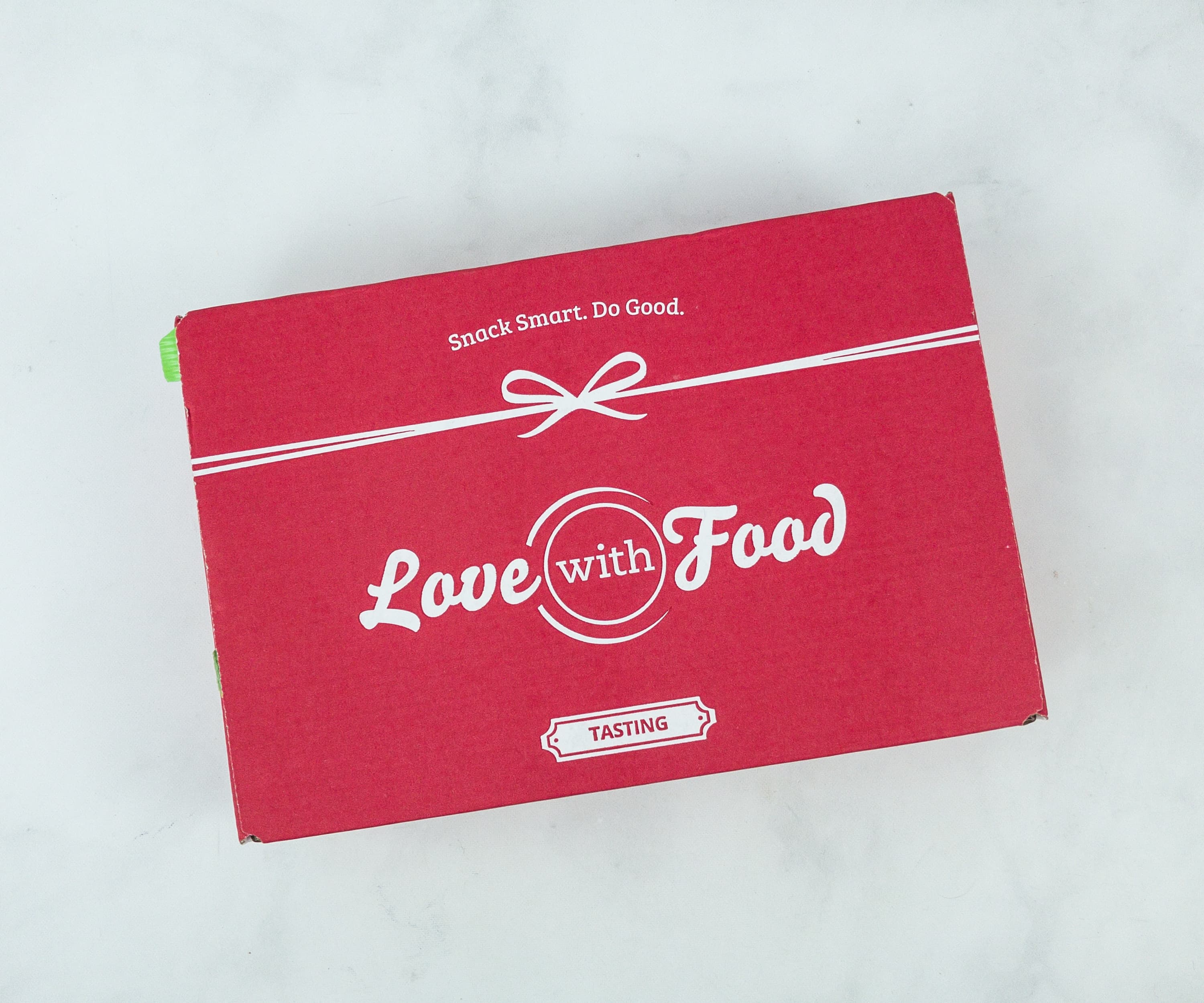 Love with Food Tasting Box sends 6+ surprise snacks from various healthy snack brands each month. It's an ideal sampler pack to jumpstart healthy snacking and to help you discover the most innovative food brands. This monthly snack subscription promises to only include snacks made with real ingredients and no added chemicals. The Tasting Box is $9.99 a month. Love with Food also offers other snack boxes such as Gluten-free and Deluxe.
DEAL: Get 40% off your first box with this link!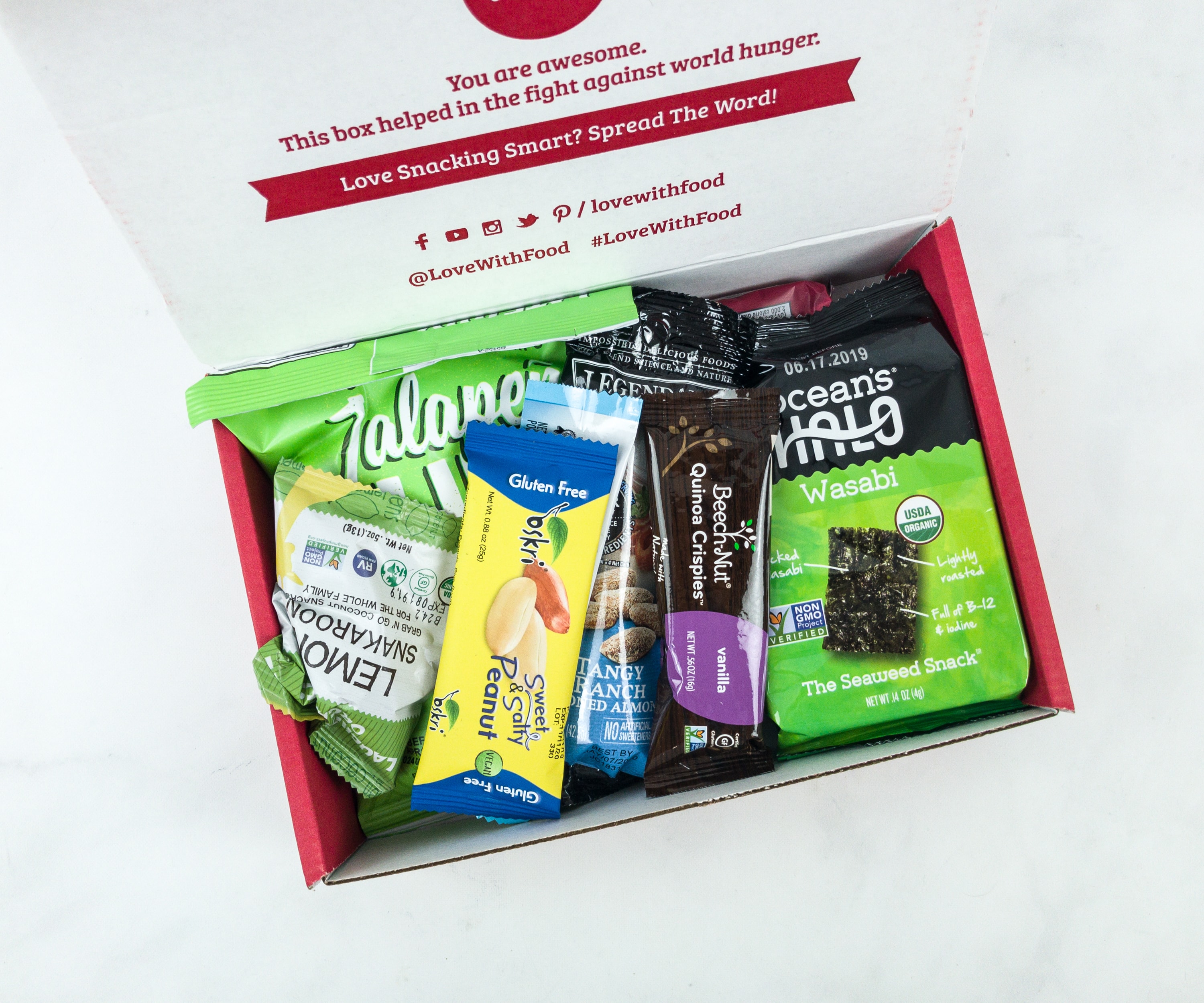 With every snack box delivered to you, Love With Food donates at least one meal to a family in need.
This month's theme for Love with Food is BETTER EVERY DAY.
They are encouraging subscribers to leave a valuable review and they will give you points in return.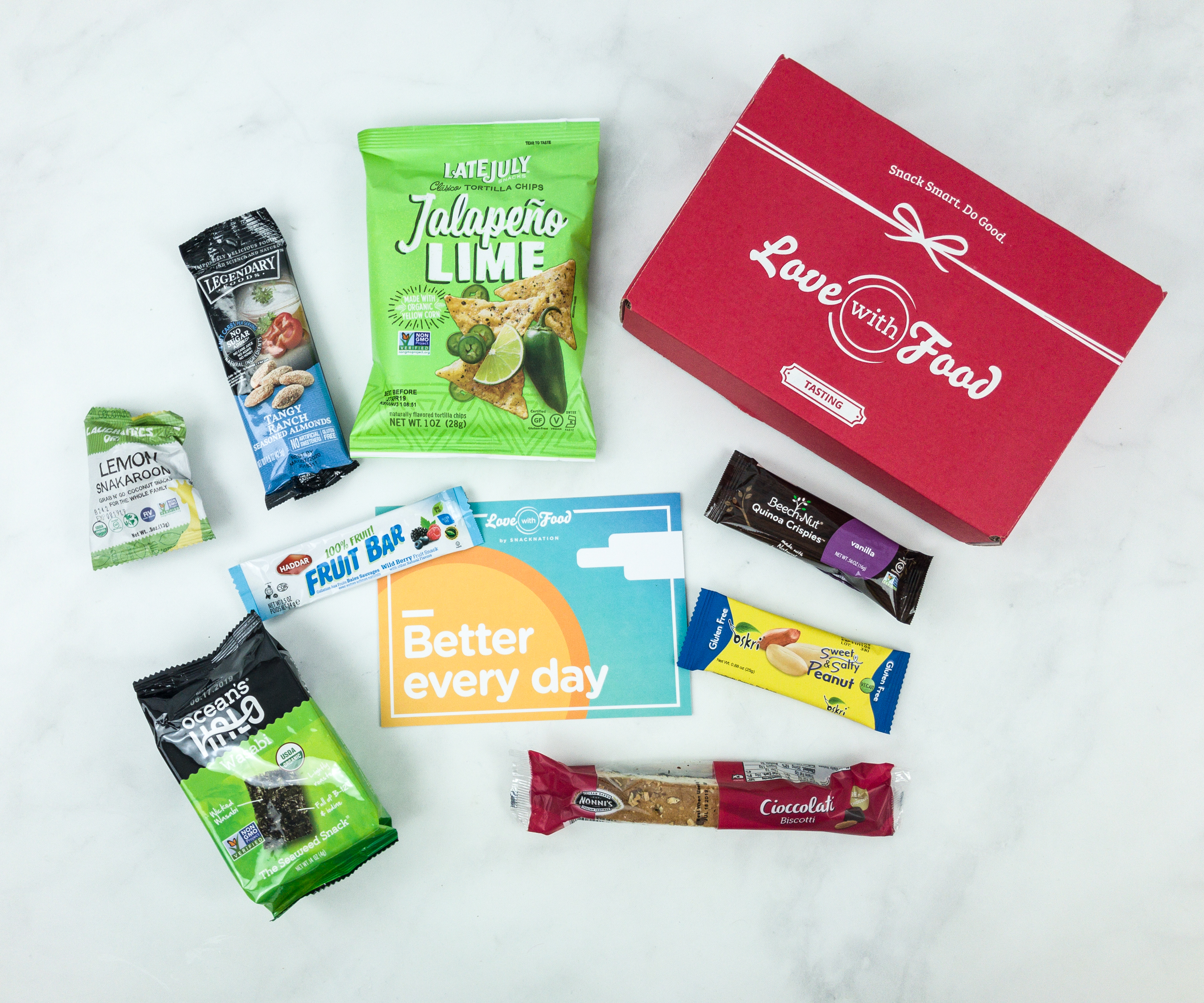 Everything in my box!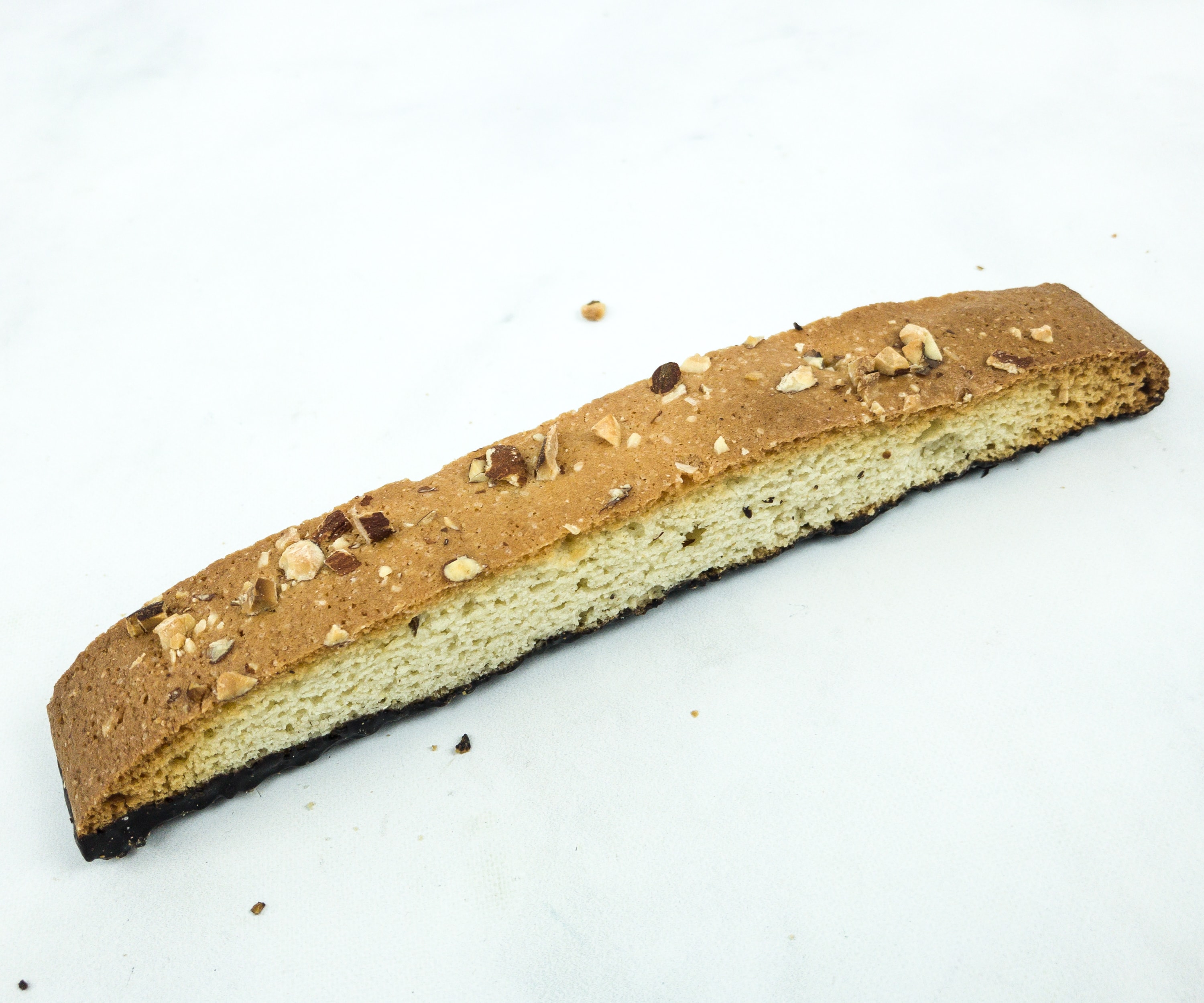 Nonni's Cioccolati Biscotti ($2.31) It's a classic biscotti coated with dark chocolate for a bittersweet twist. The gourmet dark chocolate brings balance to the delicate flavor of the biscotti. To make this snack even more enjoyable, it is topped with chopped almonds and walnuts.

Ocean's Halo Wasabi Seaweed Snack ($1.68) This seaweed snack has been lightly roasted with a combination of sunflower and safflower oil before they are seasoned with wasabi as well as other flavors. This is tasty and can be eaten as is. It's also USDA-certified organic, non-GMO, and vegan. Plus, it's rich in iodine-rich and vitamin B-12.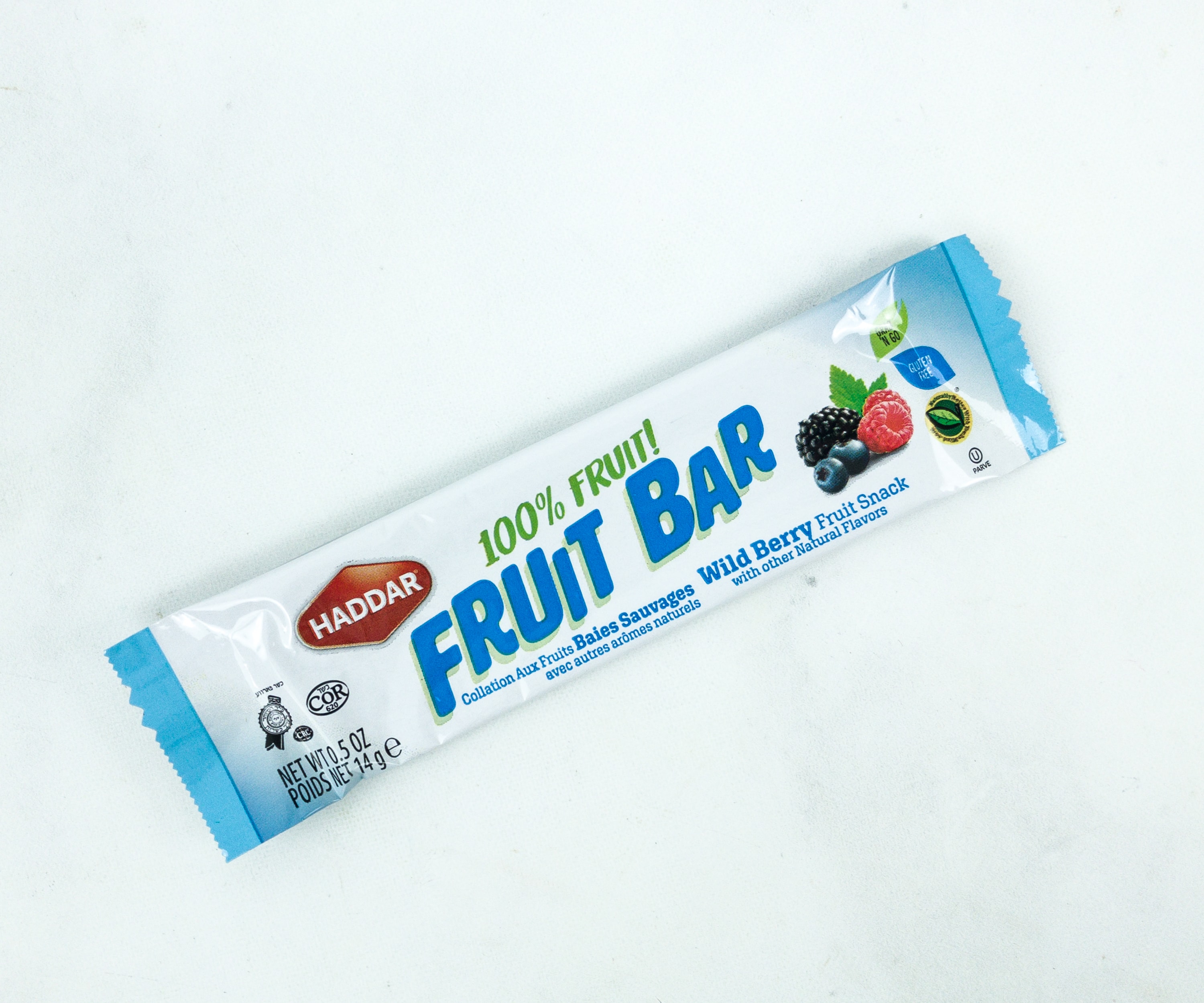 Haddar Fruit Bar Wild Berry Fruit Snack ($0.65) Made with all-natural fruits, this healthy snack bar is an ideal on-the-go hunger buster or a lunch box treat. It doesn't contain artificial flavors, gluten, and other dangerous ingredients. What you'll get instead is the full flavor of real fruits with every bite. It's sweet and tangy and it definitely satisfied my love for healthy treats.
Legendary Foods Tangy Ranch Seasoned Almonds ($2.33) Roasted almonds are great snacks on their own, but they become even better when they're seasoned! This pack contains ranch seasoned almonds that are crunchy, tasty, and highly addictive. It's a healthier alternative to chips, and also ideal even for those who have keto, paleo, diabetic, or gluten-free diets.
Oskri Sweet & Salty Peanut ($0.88) It's peanut snack bar with a perfect balance between sweet and salty. It's an ideal portable snack for school, work, or even travels.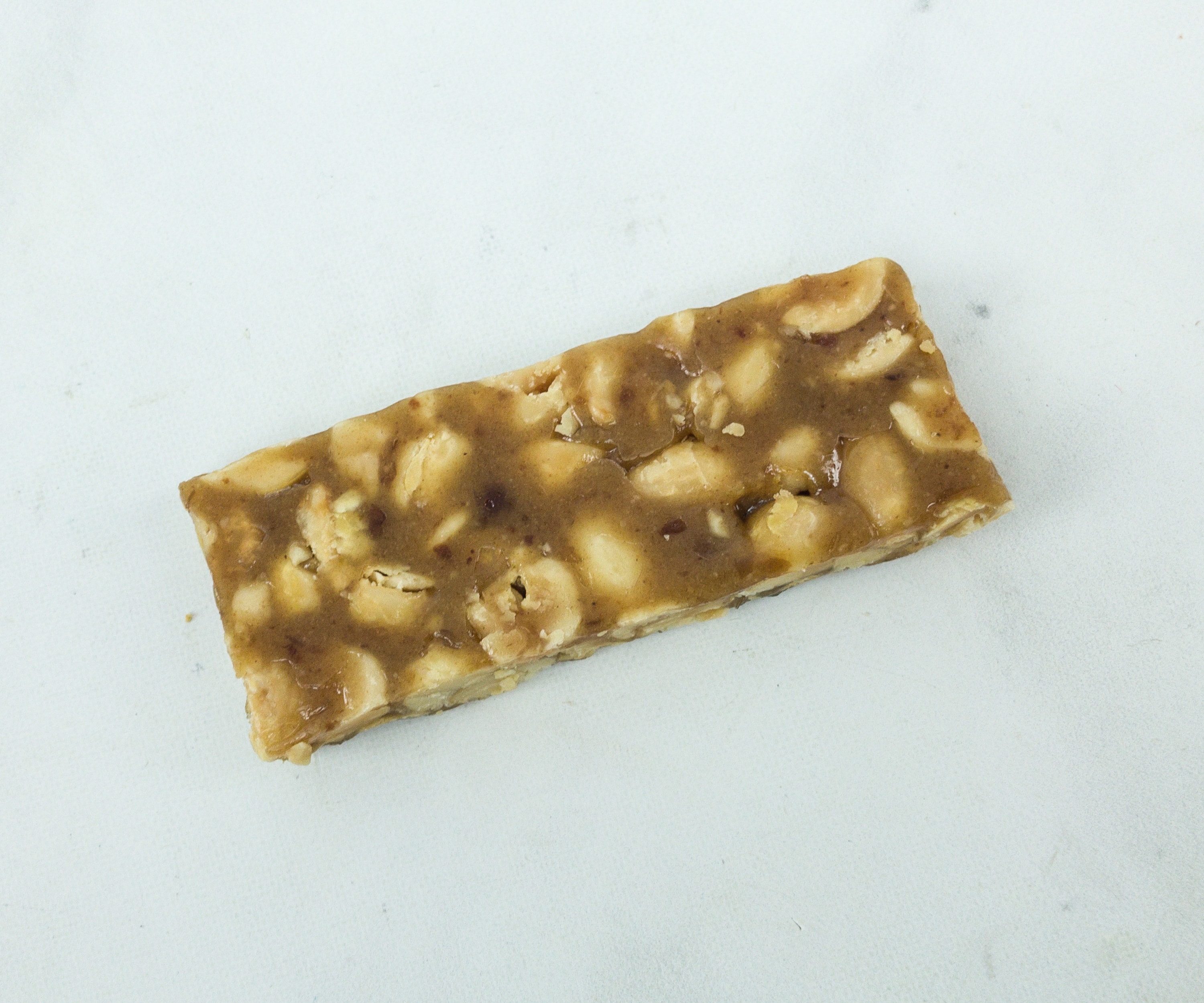 You can see that there are real peanuts embedded in the bar. Biting into it is a treat because it is chewy and crunchy at the same time. It kept my belly full for hours too. If you find yourself in need of an energy boost minus the added calories from the sweet stuff, this one is worth trying out.
Beech-Nut Vanilla Quinoa Crispies ($1.61) Anything with vanilla is just delicious. This one is a soft-baked snack made with fiber-rich quinoa and flavored with vanilla.

It tastes clean and light, and it has a nice texture as well. The best part? It only uses 9 ingredients and they are all natural too. The weird part? Beech-nut is a baby food brand! It was good though!

Late July Snacks Jalapeño Lime Tortilla Snacks ($1.06) Just the mention of lime and jalapeño is already making my mouth water. The tortilla chips are crunchy and not too greasy. They're made with organic yellow corn. What I love the most about the snack is the right amount of spiciness. It's not as zesty as expected, but still a great snack overall.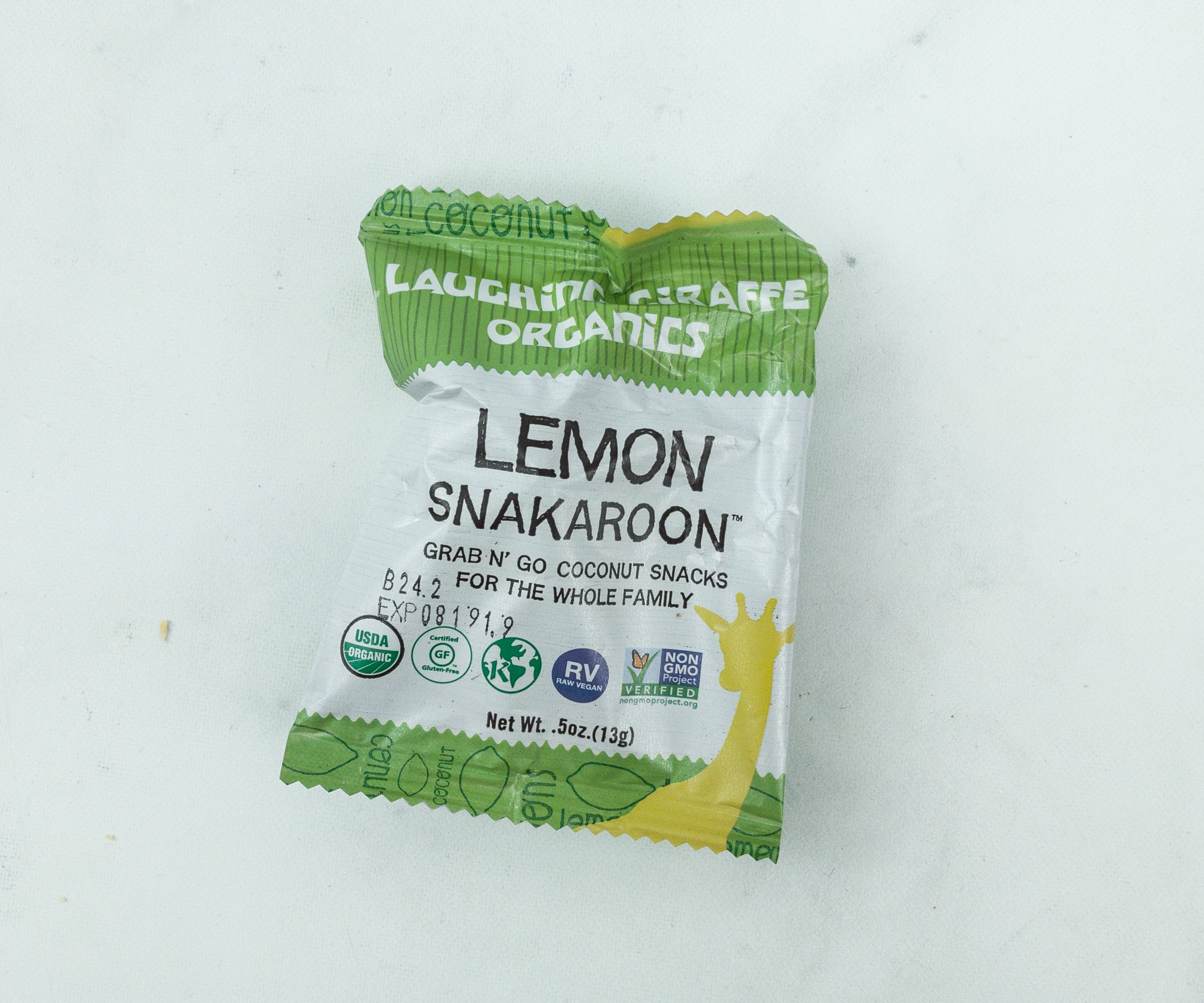 Laughing Giraffe Organics Lemon Snakaroon ($0.58) Snakaroons are basically coconut macaroons. The variant we got is flavored with lemon. If you're a fan of the taste and texture of coconut on sweets, this one is for you.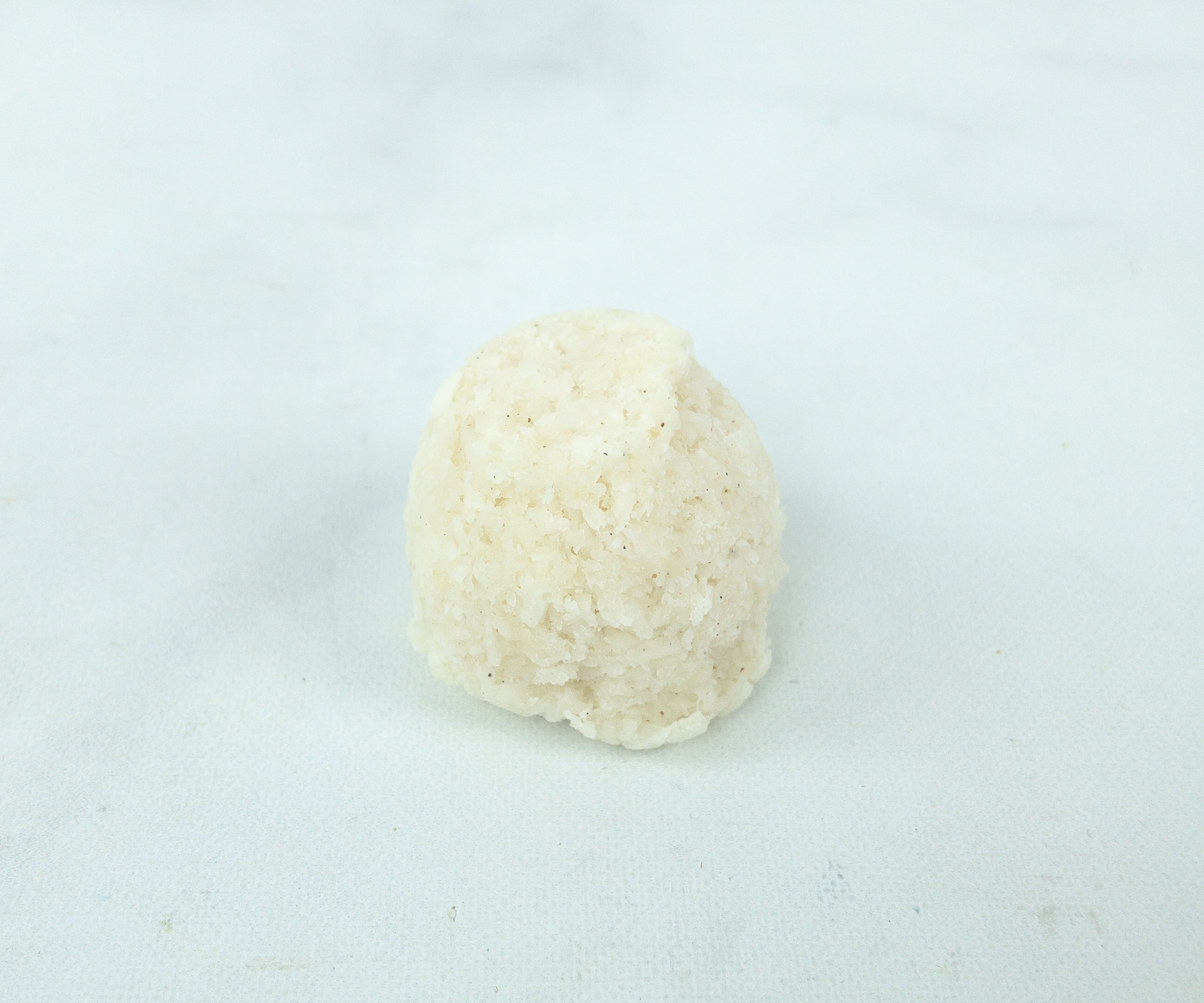 This organic snack can be eaten straight out of the bag, or as a tea or coffee pairing.
Love with Food is an interesting subscription box because of its choices of healthy snacks that promise flavor, texture, and nutritional value. This month's Tasting Box included some nice alternatives to the usual greasy chips, as well as snacks that can be paired with tea or coffee. There are even almonds and a peanut bar we can snack on while we're on-the-go. Once again, they didn't disappoint with the variety. Even this box contains the least number of snacks among all the Love with Food boxes, it's worthy of a try especially for those who are just starting to look into healthy snacking!
What's your favorite snack this month from Love with Food Tasting Box?
Visit Love with Food Tasting Box to subscribe or find out more!