MistoBox delivers hand-selected coffees from unique artisan coffee roasters across the country. Each box contains a 12-ounce bag of whole bean coffee. When you sign-up, you answer a short quiz so that your subscription can be customized to your preferences. It also ships on your preferred schedule.
DEAL: Save $10 on your first box. Use coupon code V7PP. 
The coffee beans are packed nicely. A note from the curator is printed behind the box's cover!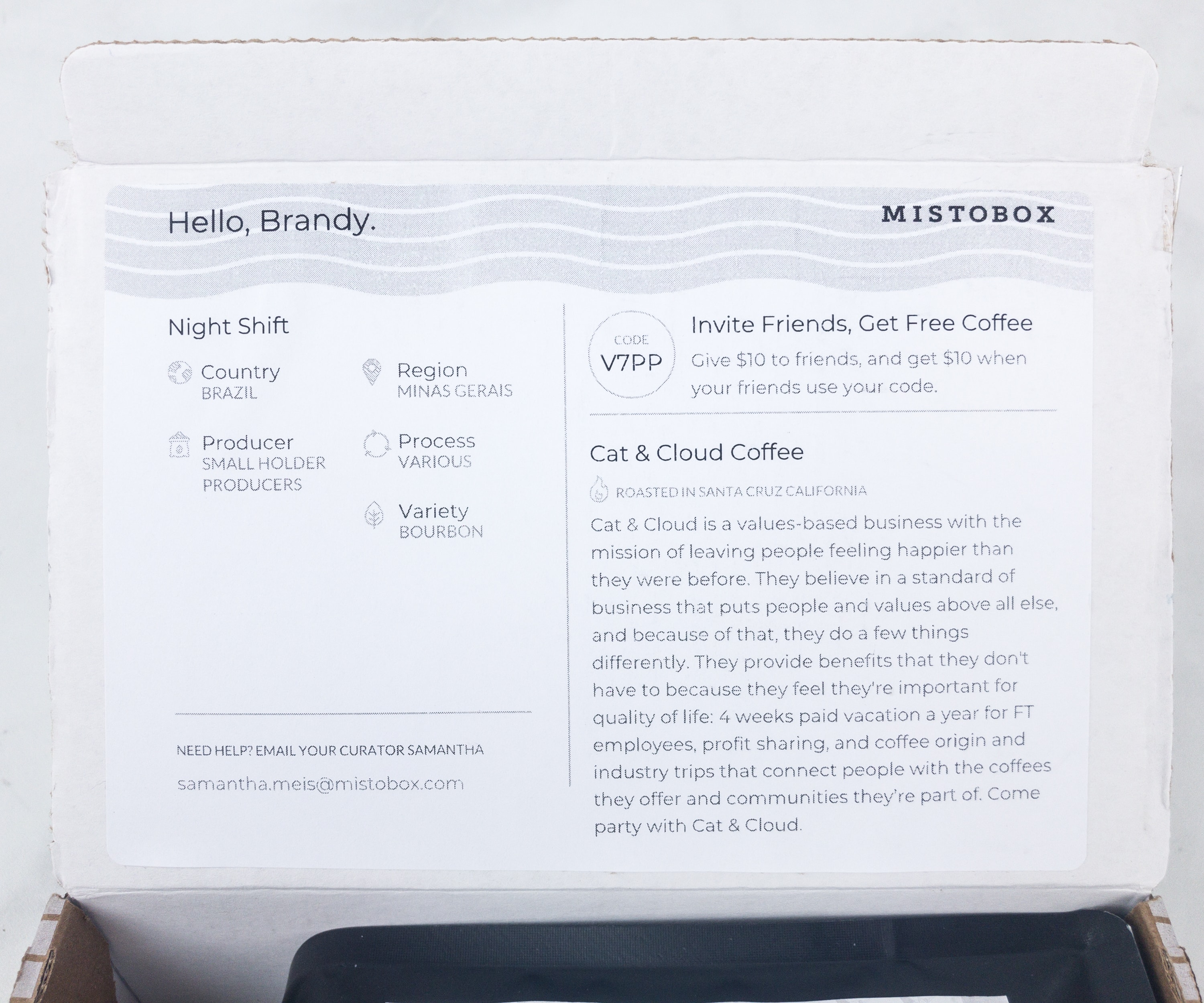 I like this format — you get a little info about the origin of the coffee and the production and roasting, but it is still simple, and you aren't bombarded with cards, stickers, or promotions.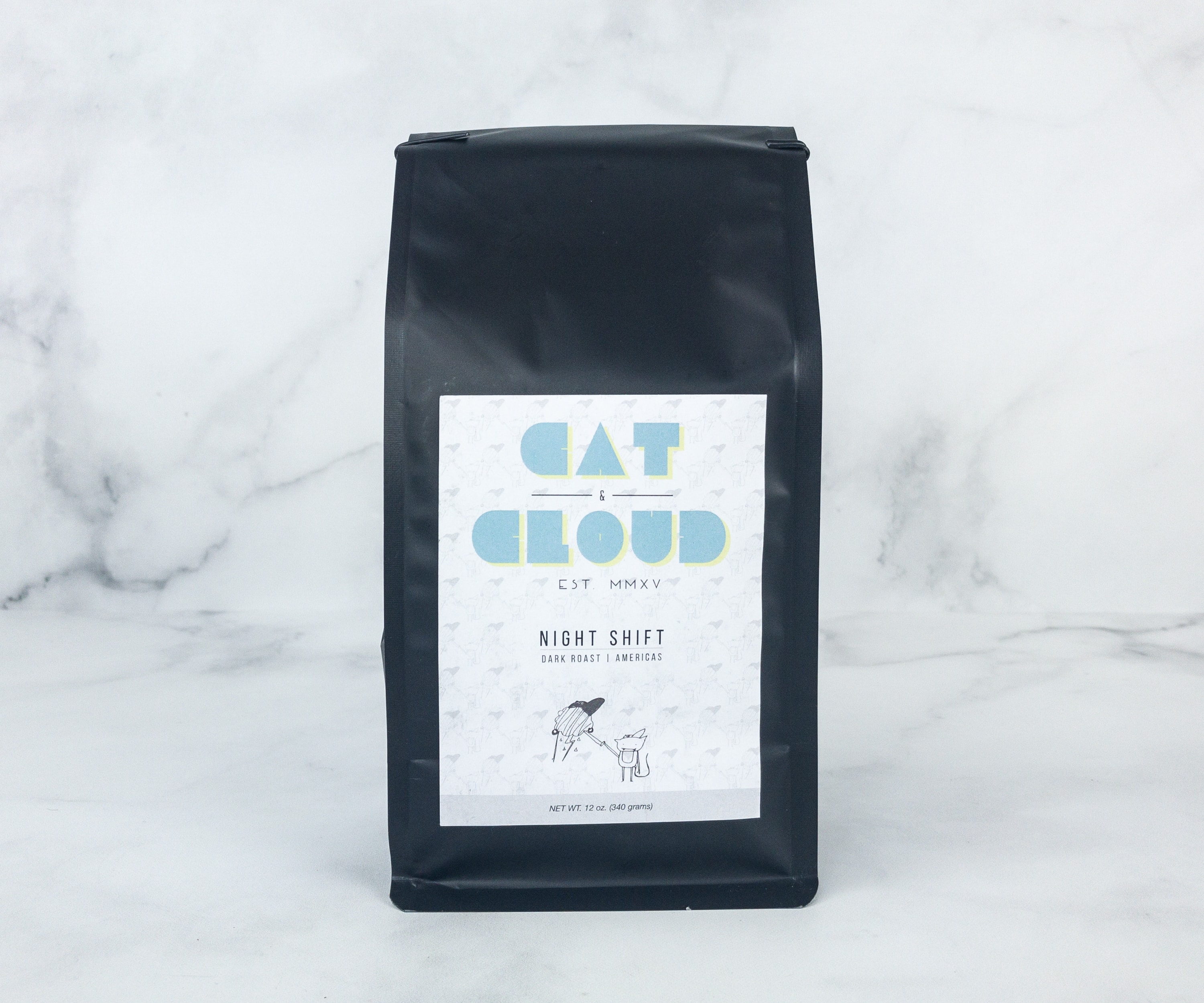 Cat & Cloud Night Shift Dark Roast ($20) This month's featured coffee is dark roasted and full-bodied. The coffee beans are from the high grounds of Minas Gerais, Brazil with an altitude of 1,100-1,400 meters above sea level.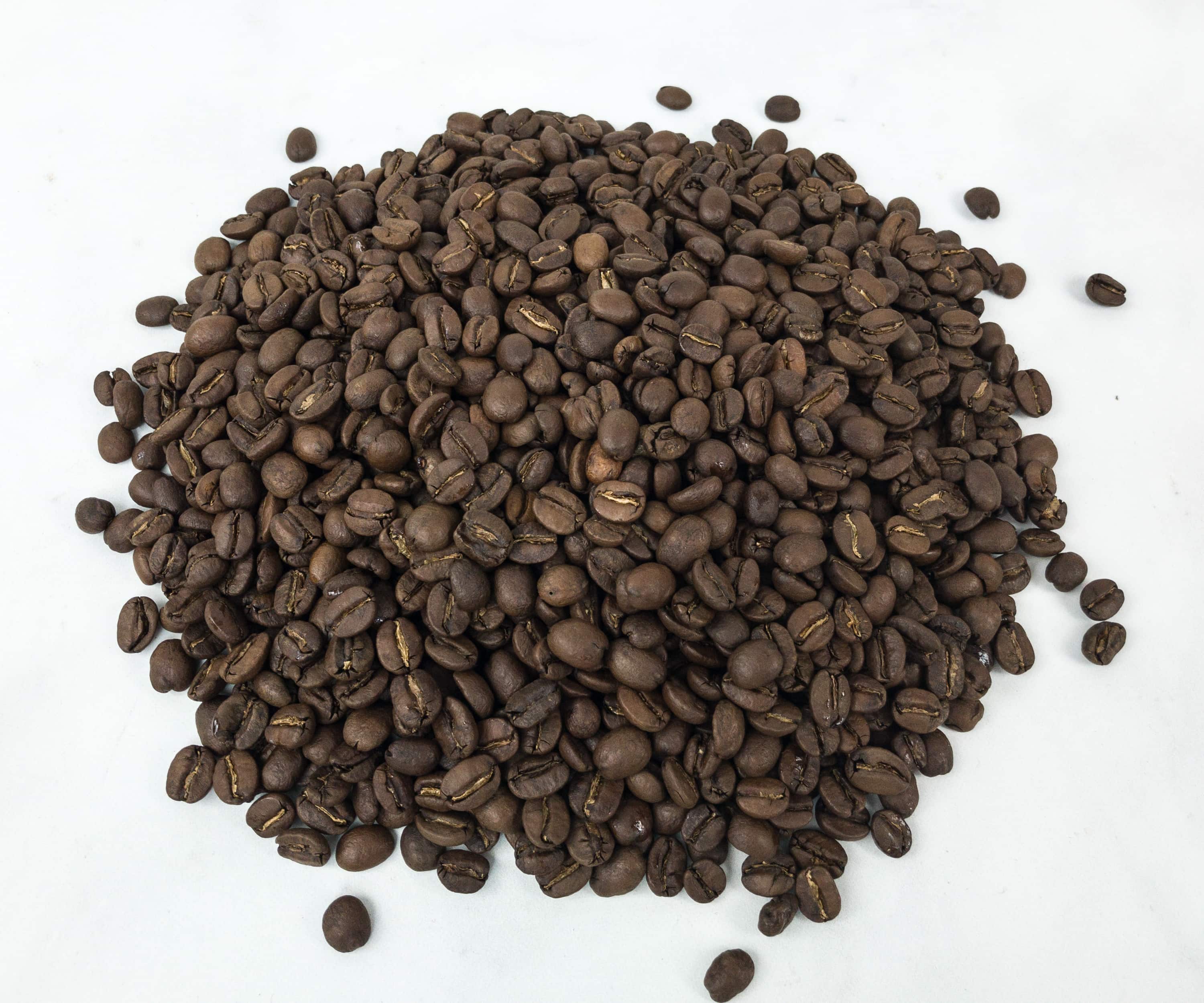 These coffee beans are evenly roasted.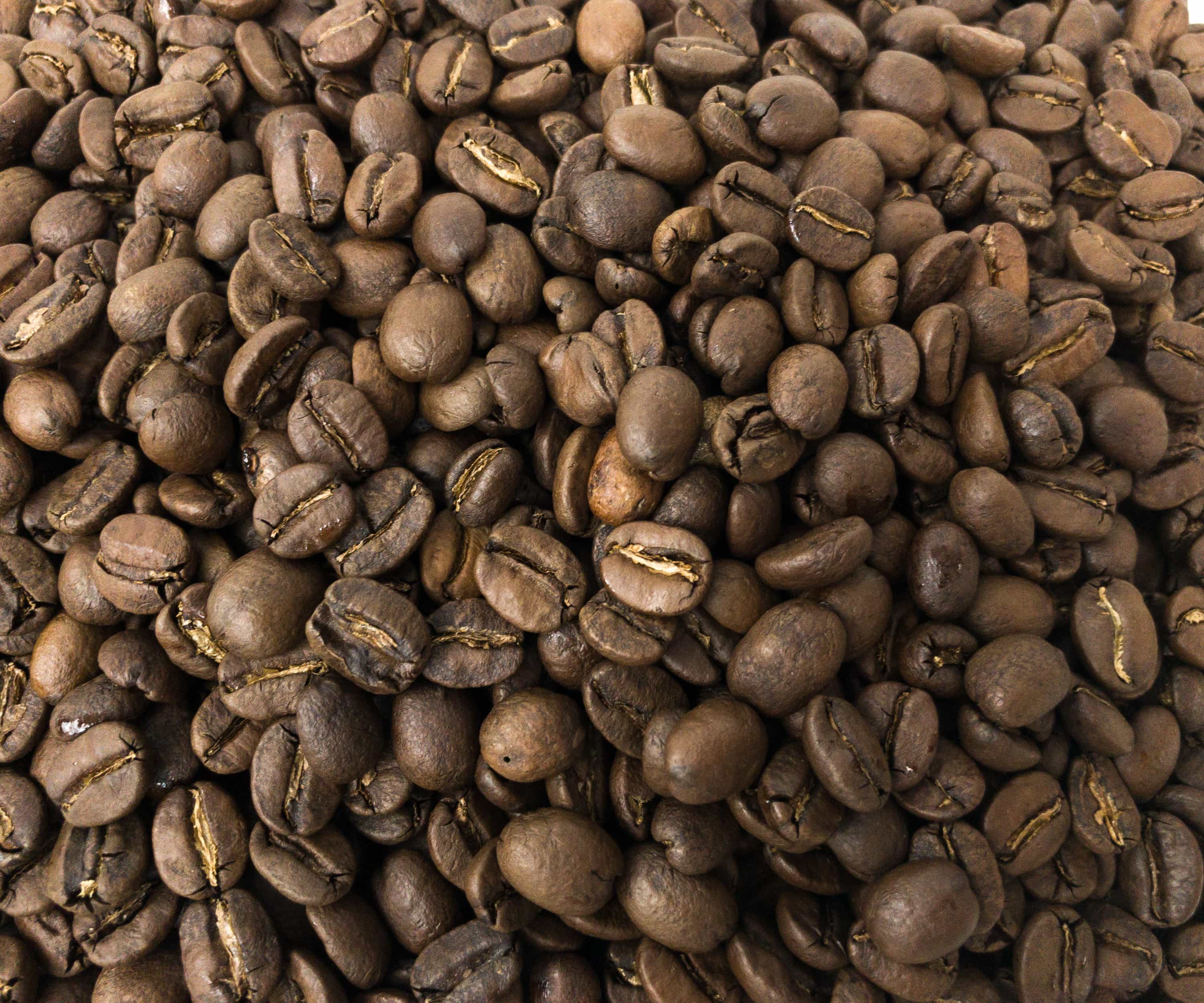 Here's a closer look at the beans. They're so pure and perfect!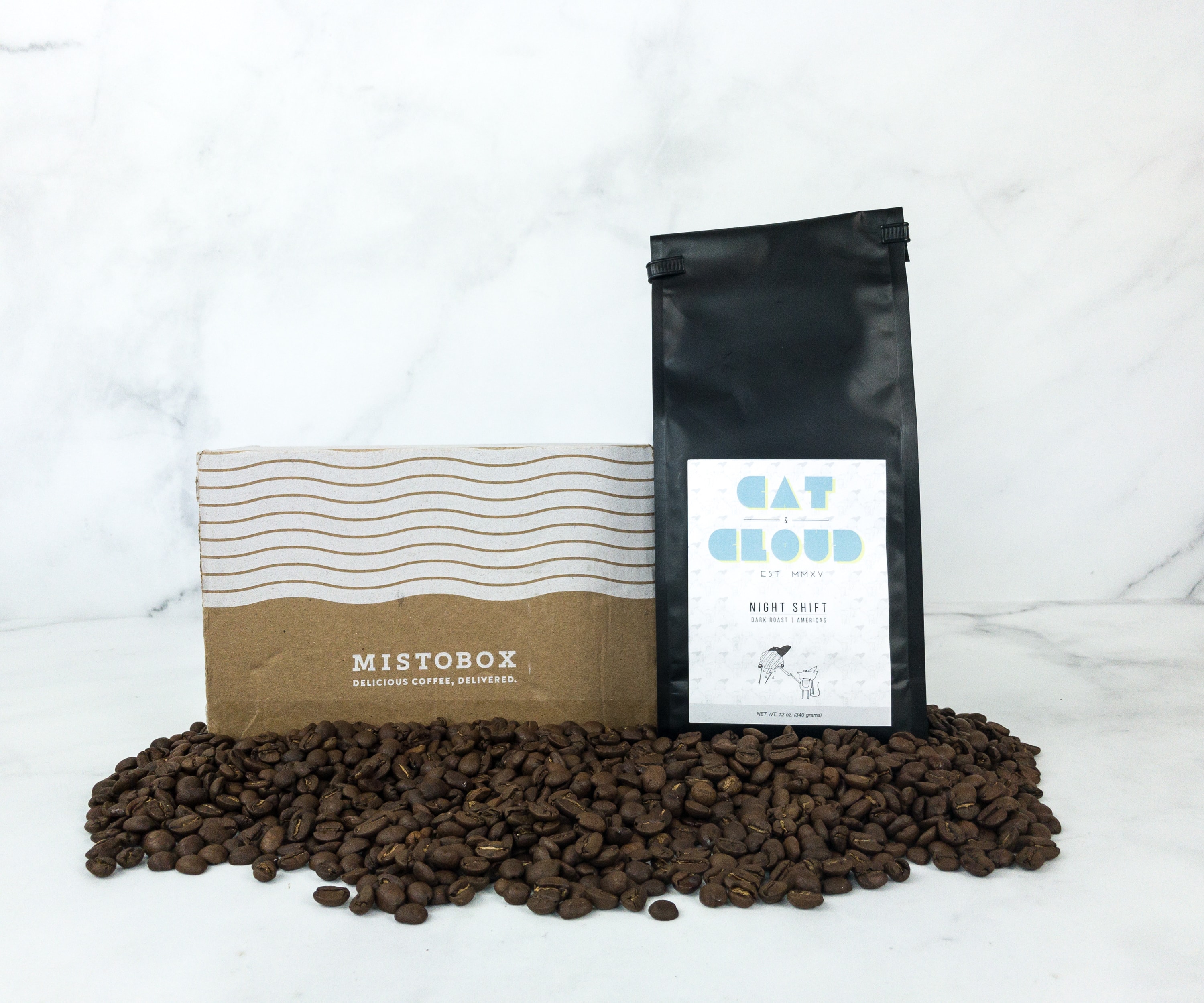 Depending on your coffee intake, this bag can last from one to two weeks. My Aeropress eats a lot of coffee (but it makes a nice potent cup), so this bag will go for about a week for me.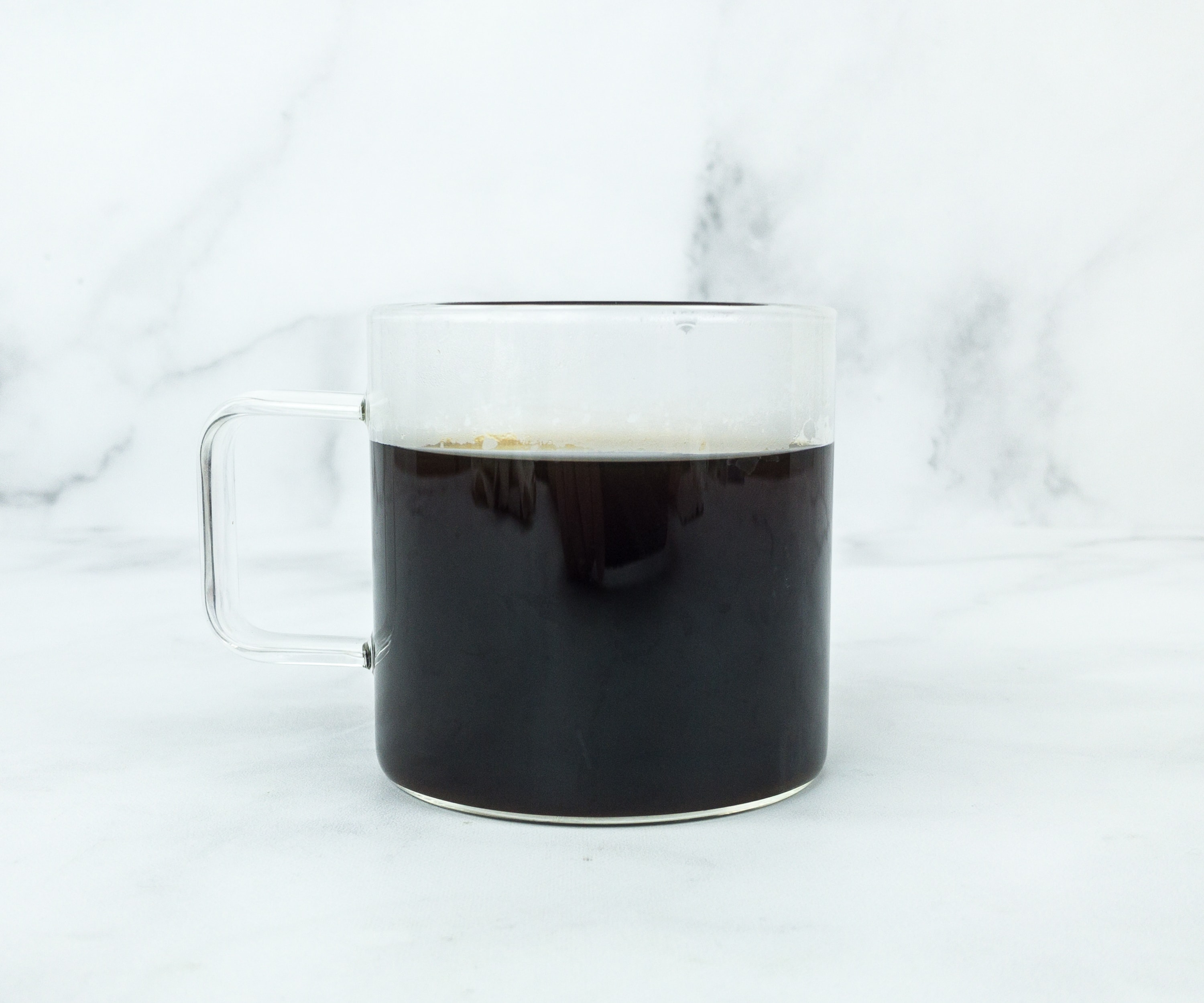 The flavor notes provided were very accurate. It has a deep dark chocolate taste with a rich nutty full-bodied flavor. It's not too acidic, making it the perfect choice of coffee to start your day.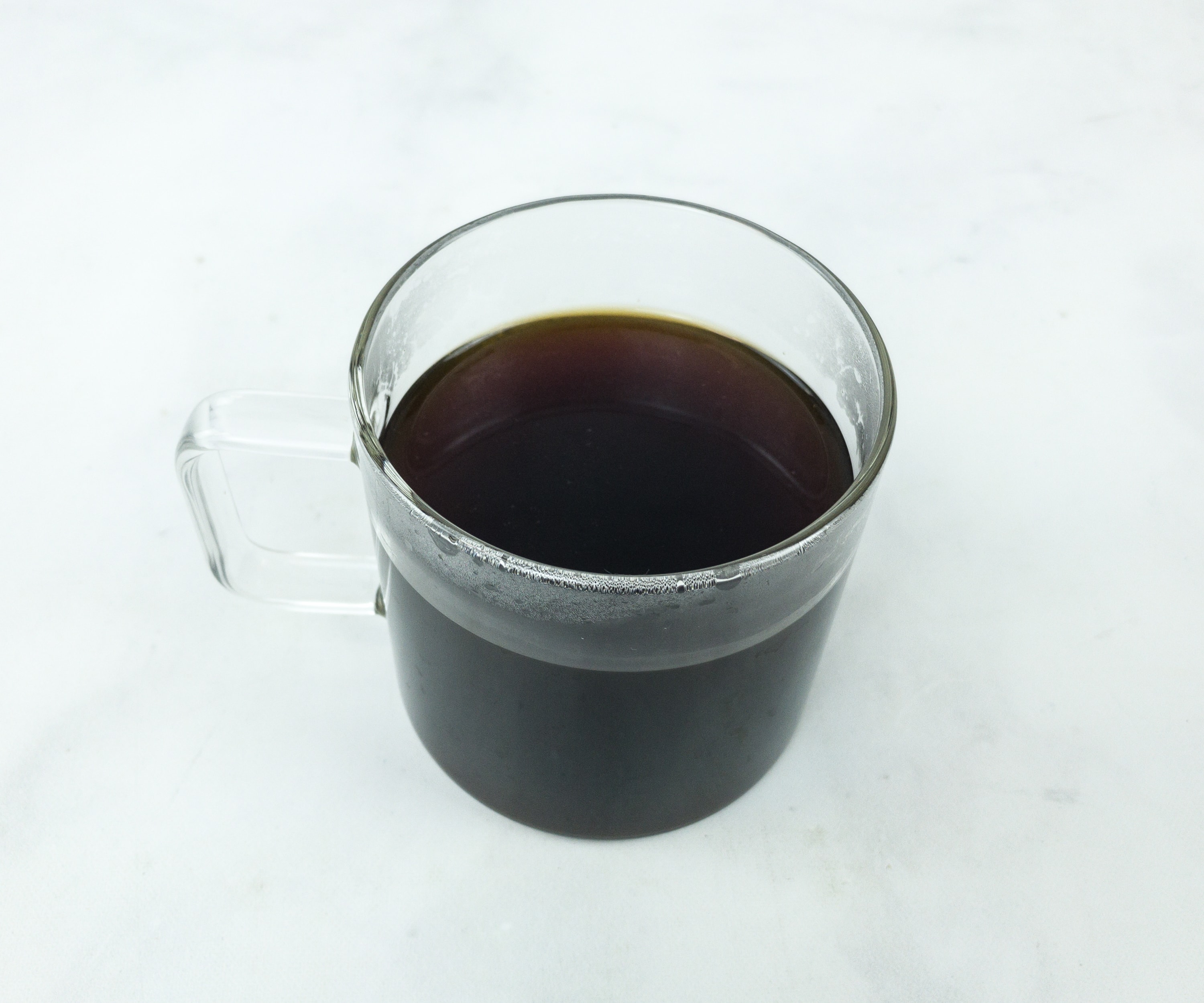 Night Shift is perfect for those who want a strong coffee or want to put copious cream and sugar in their coffee.
MistoBox is an ideal subscription for your daily coffee fix. You can set the frequency of deliveries, so you never run out, and each bag is big enough for several pots of coffee. I really love this box as they always choose high-quality beans from growers around the world, so you'll surely get something fun and interesting. This latest selection had a very approachable flavor profile — lots of vibrant flavor without going too far in any direction.
Are you getting Misto Box?