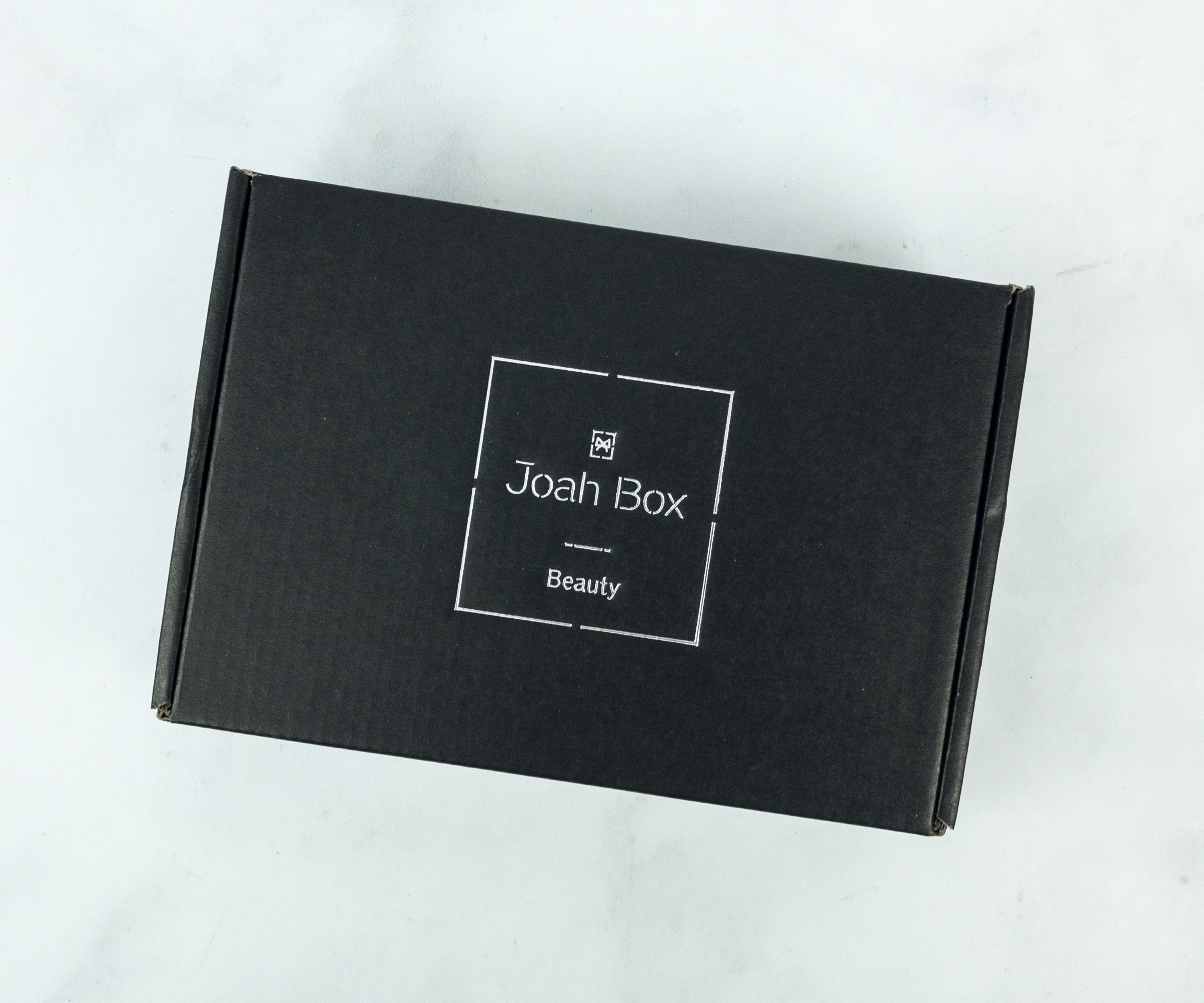 JoahBox is a monthly K-beauty subscription box that sends handpicked Korean beauty products. Each box contains 4 to 5 authentic beauty products that might include makeup, skincare, nail care, and beauty tools, with occasional bonuses. Shipping is free WORLDWIDE. Subscriptions start at $33 per month. If you want a one-time box, they also offer it for $35.95.
The items you'll find in JoahBox are "real size" – no dinky samples!
DEAL: Get 10% off your first box. Use coupon code HELLOJOAHBOX.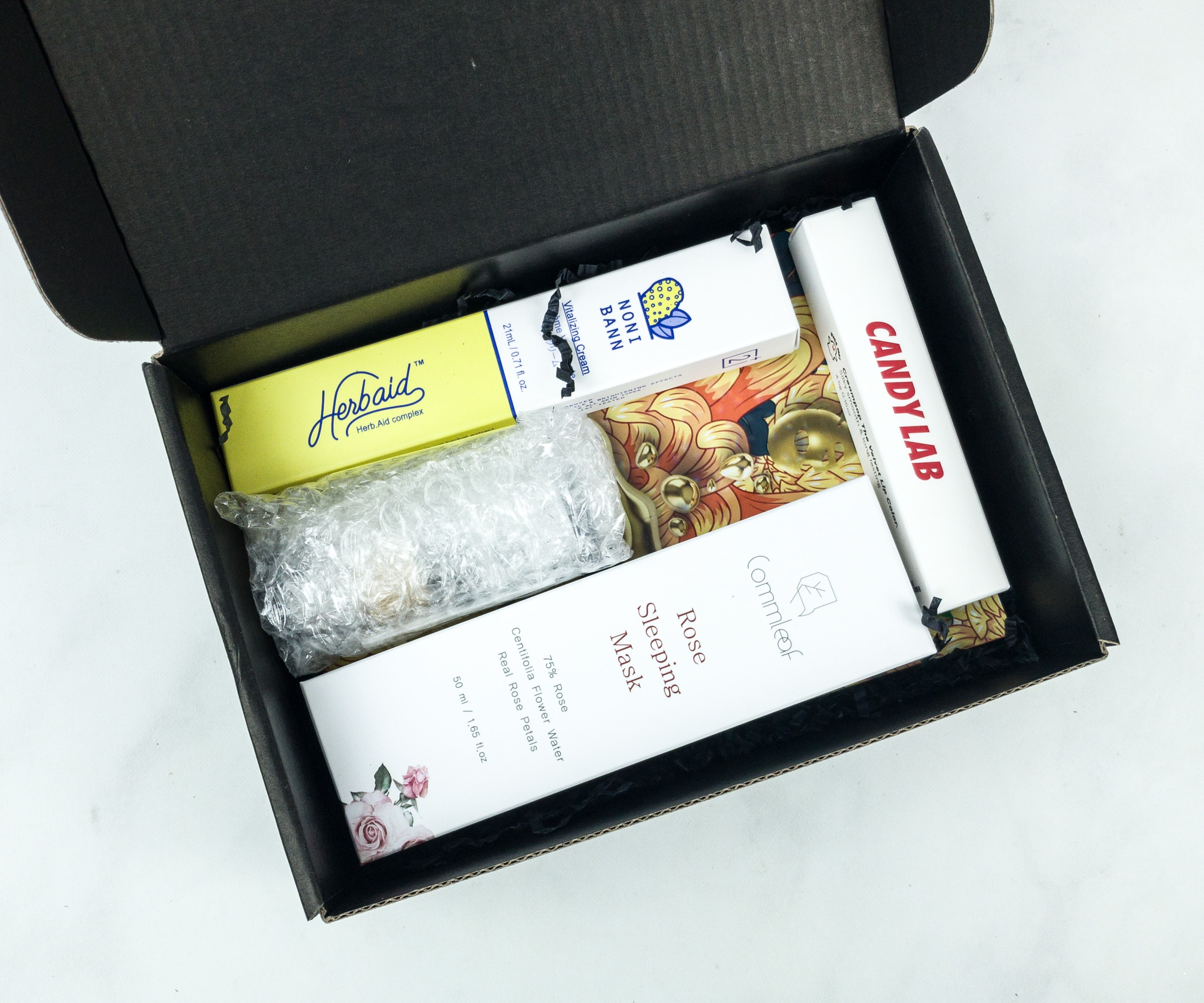 The packaging is a chic black box.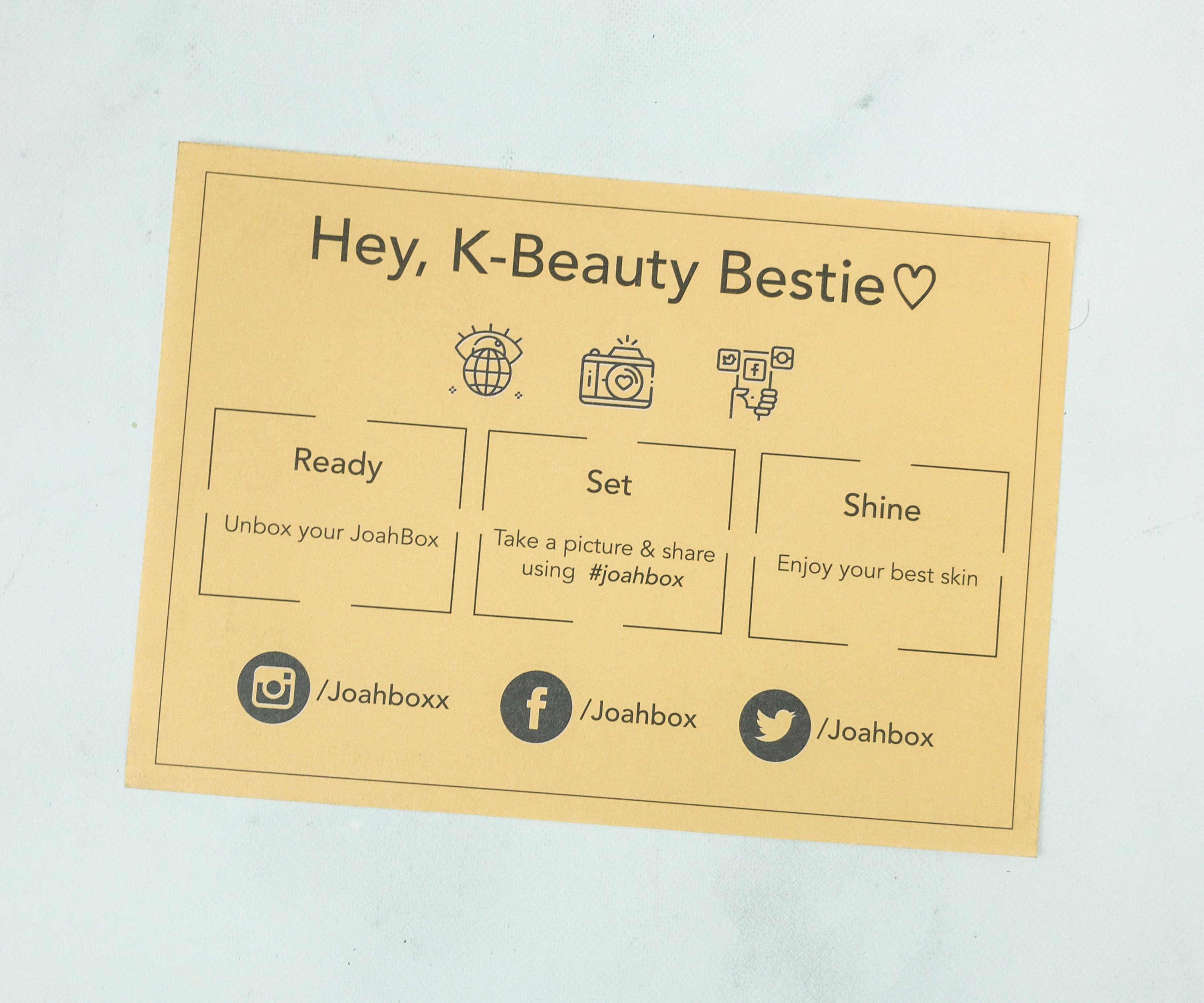 Ready. Set. Shine!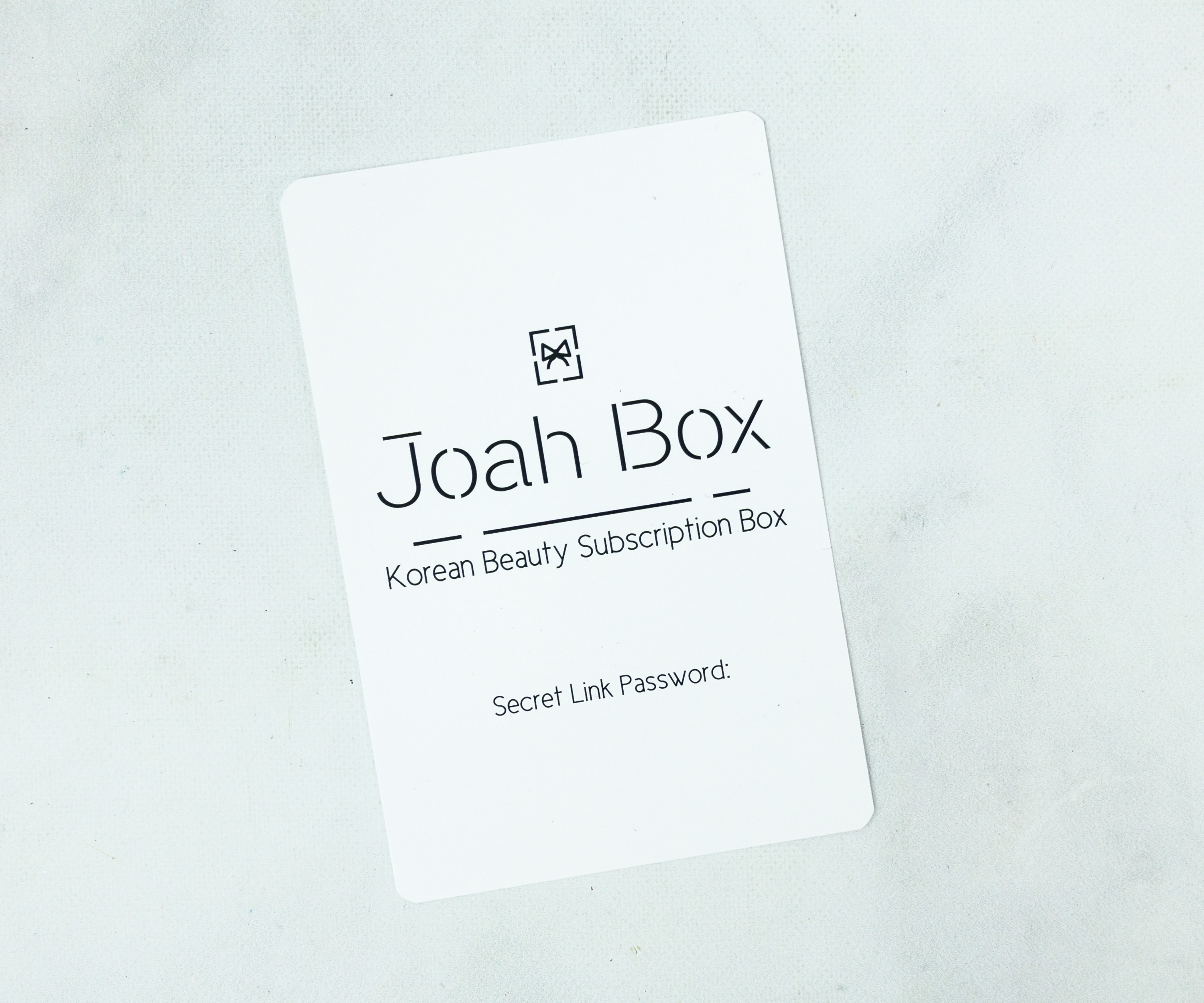 Joah literally translates to "like" in Korean.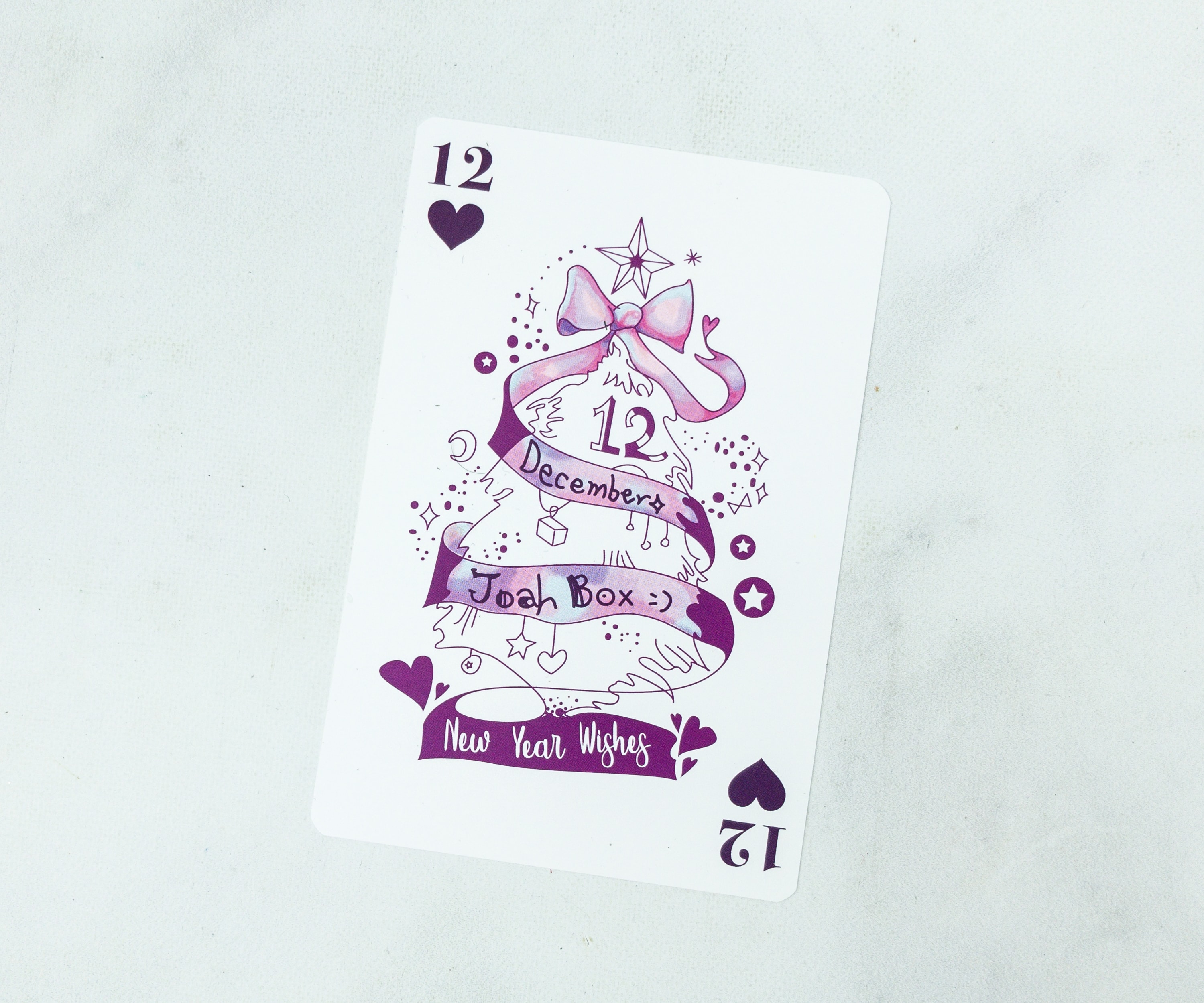 The box includes a collectible playing card. You can collect them all to complete a deck!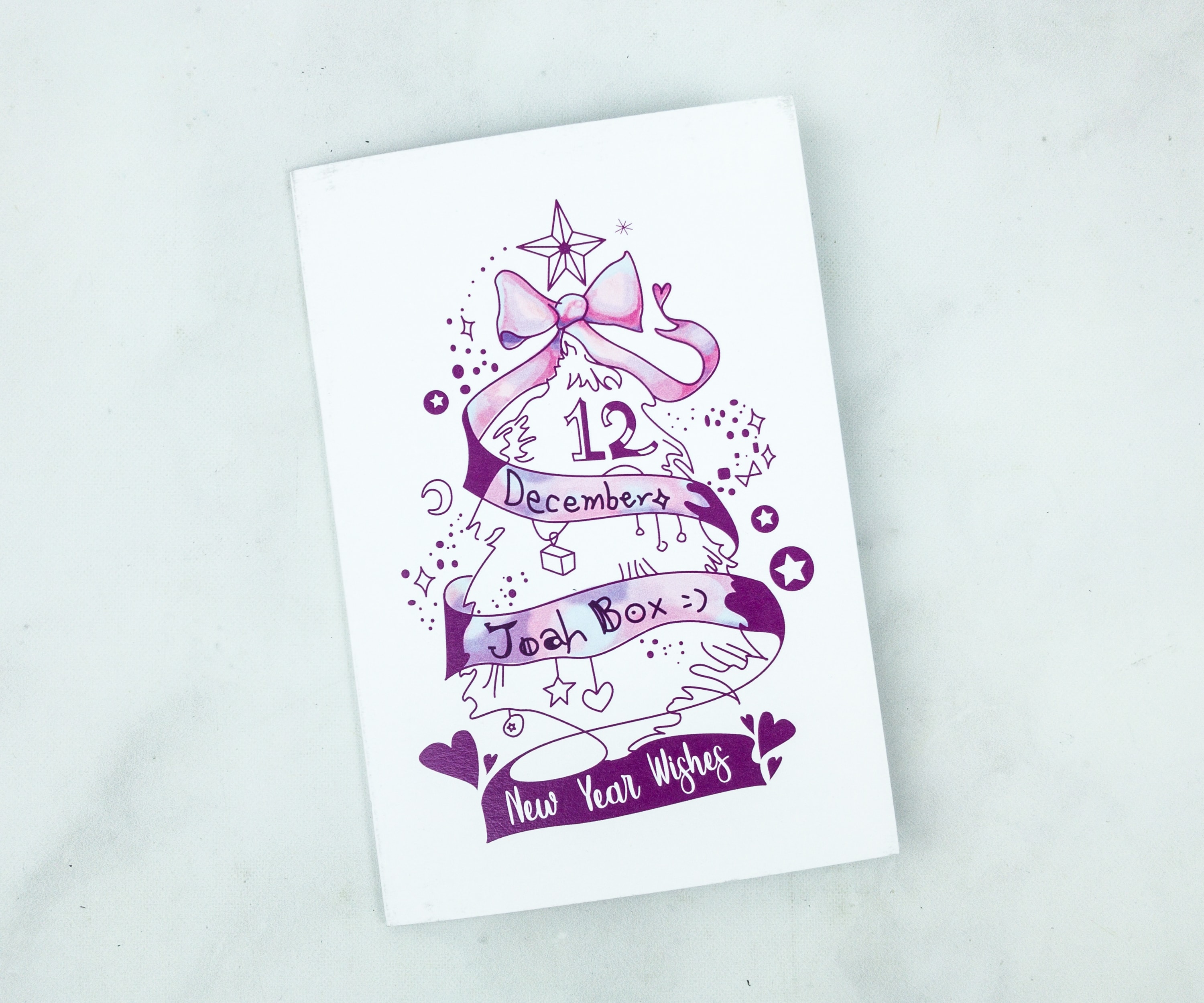 The information card is the same design.
When you sign up for JoahBox you'll fill out a short and sweet customization survey including whether you are interested more in makeup or skin care, your skin type, and your skin tone:
They encourage subscribers to share their skincare routine and makeup looks using #Joahbox.
They also have a New Year event where they'll help you with your NY resolutions and you can win a full personalized skin care routine of over $300!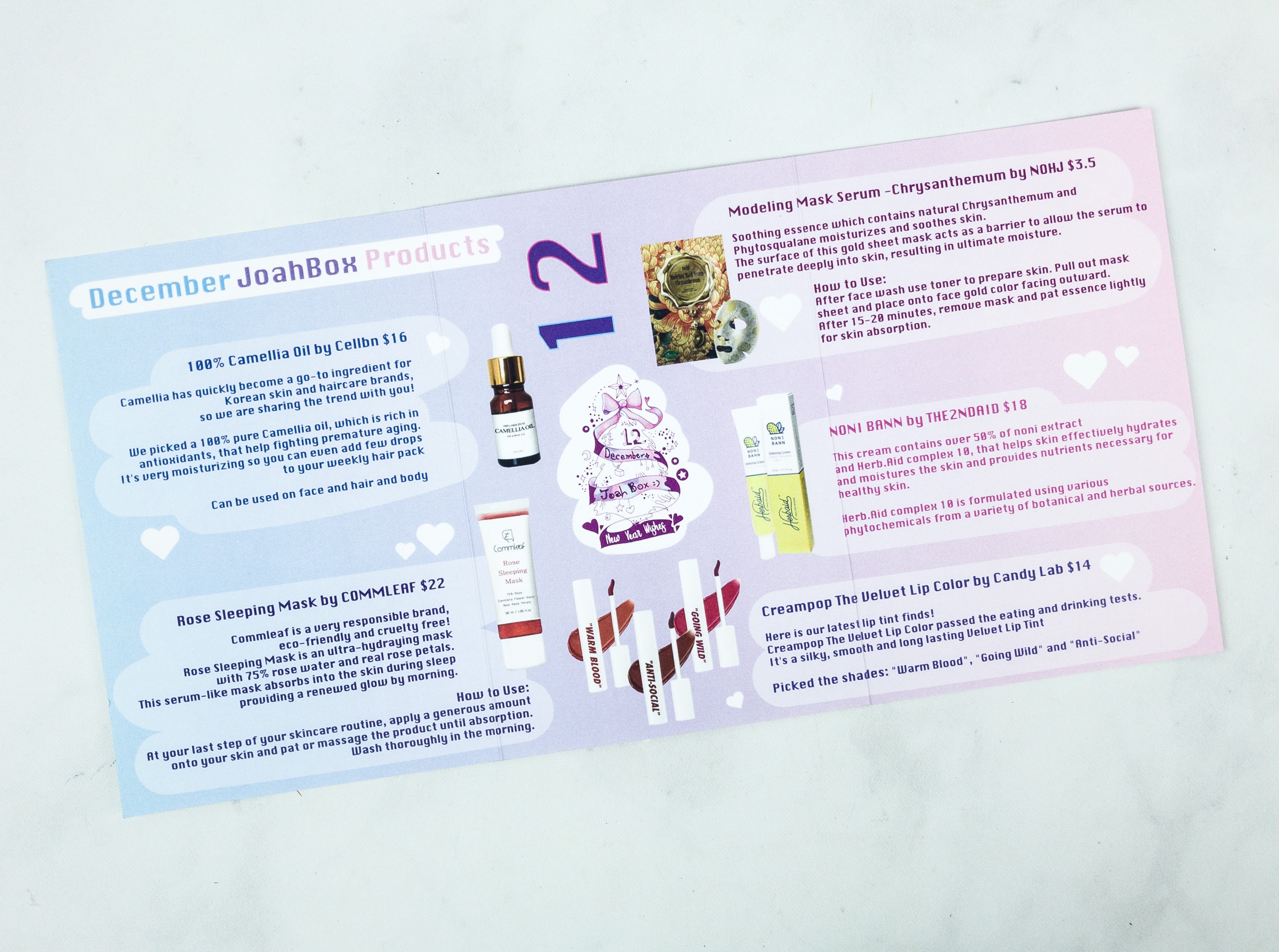 The card lists all the items inside the box, with instructions on how to use it, variations, and tips.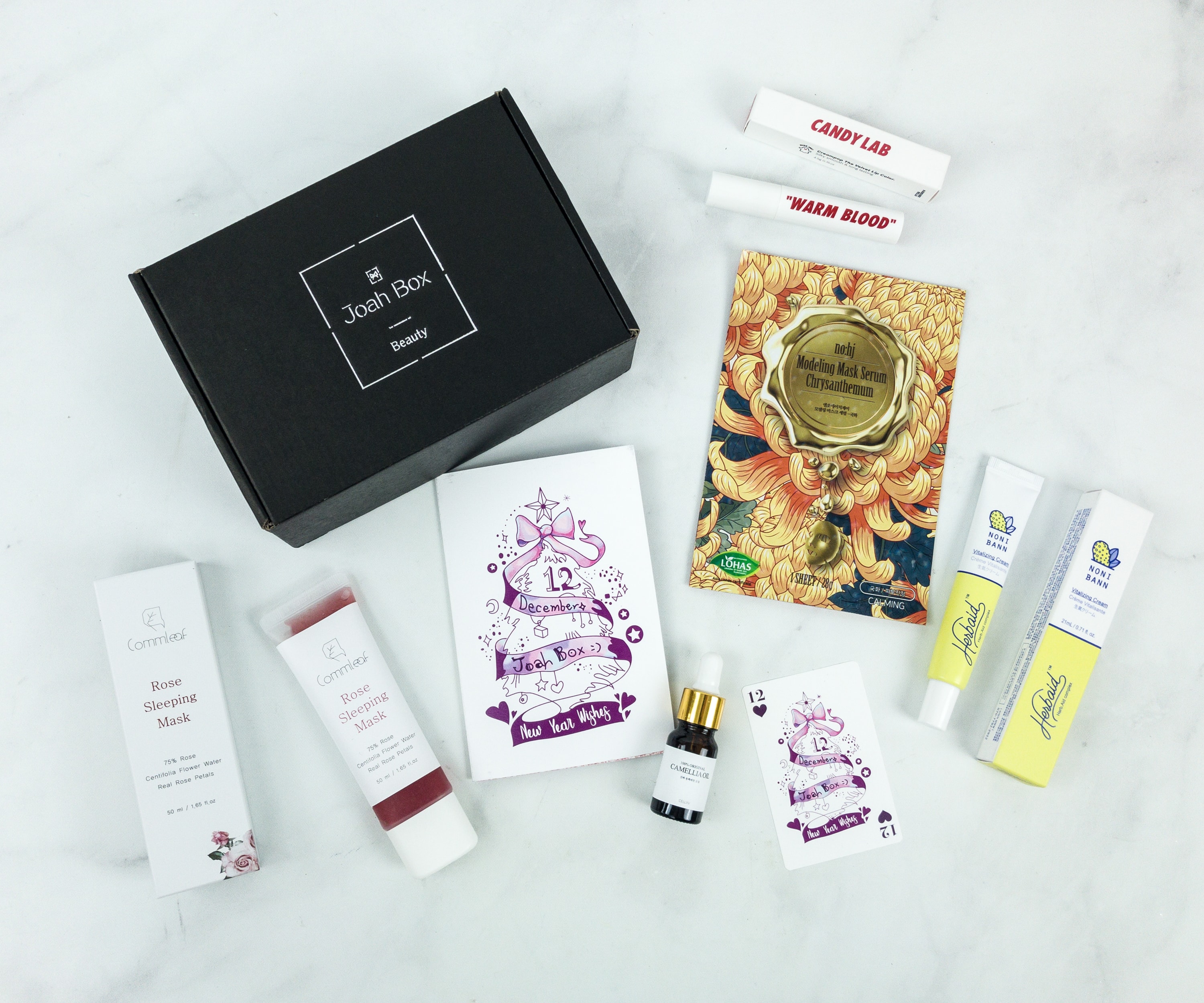 Everything in my box!

Cellbn 100% Camellia Oil ($10.36; $16 on the card) Manufactured with green grade ingredients, this oil contains no SLS, benzyl alcohol, parabens, or artificial colors. It's also gentle on the skin and really comfy to wear as it is made of 100% camellia japonica seed oil that nourishes and balances the skin, making it look more radiant. Mix it with your moisturizing cream (ratio is at 1:3) and apply to face and neck, massaging gently to aid absorption.
Commleaf Rose Sleeping Mask ($22) This overnight mask is infused with 75% rose water and rose petals that brings back lost moisture on the skin, and revitalizes it with a supple finish.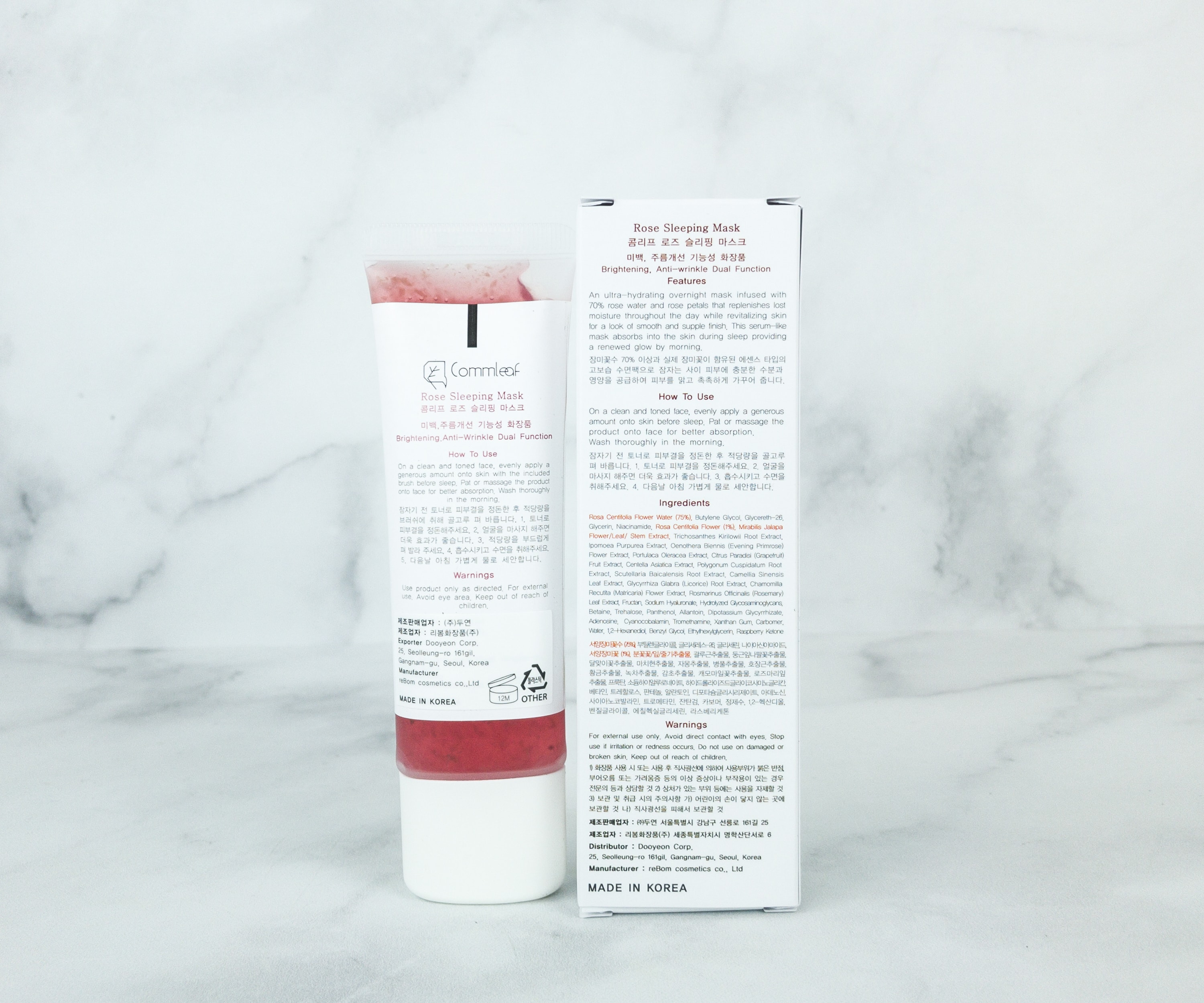 It is made of 7 botanical patented ingredients that soothe the skin and eases with anti-blemish, anti-inflammation, and anti-oxidation. The mask is recommended to be used for 2-3 times a week for best results.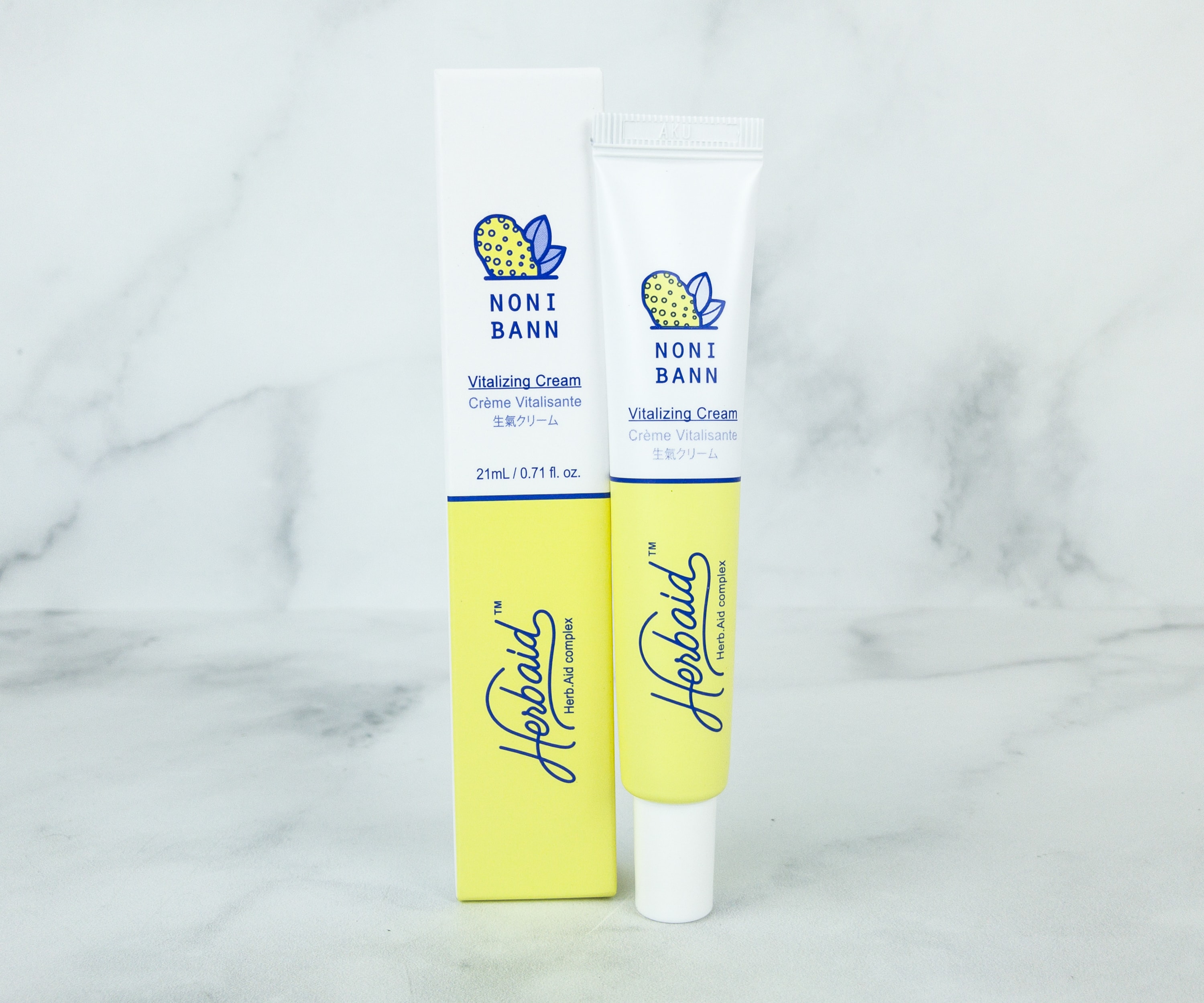 The 2nd Aid Noni Bann ($18)  This vitalizing cream contains over 50% noni extract and Herb.Aid complex 10. It effectively hydrates and moisturizes the skin, making it more healthy. Herb.Aid complex 10 is formulated using various phytochemicals from a variety of herbal sources.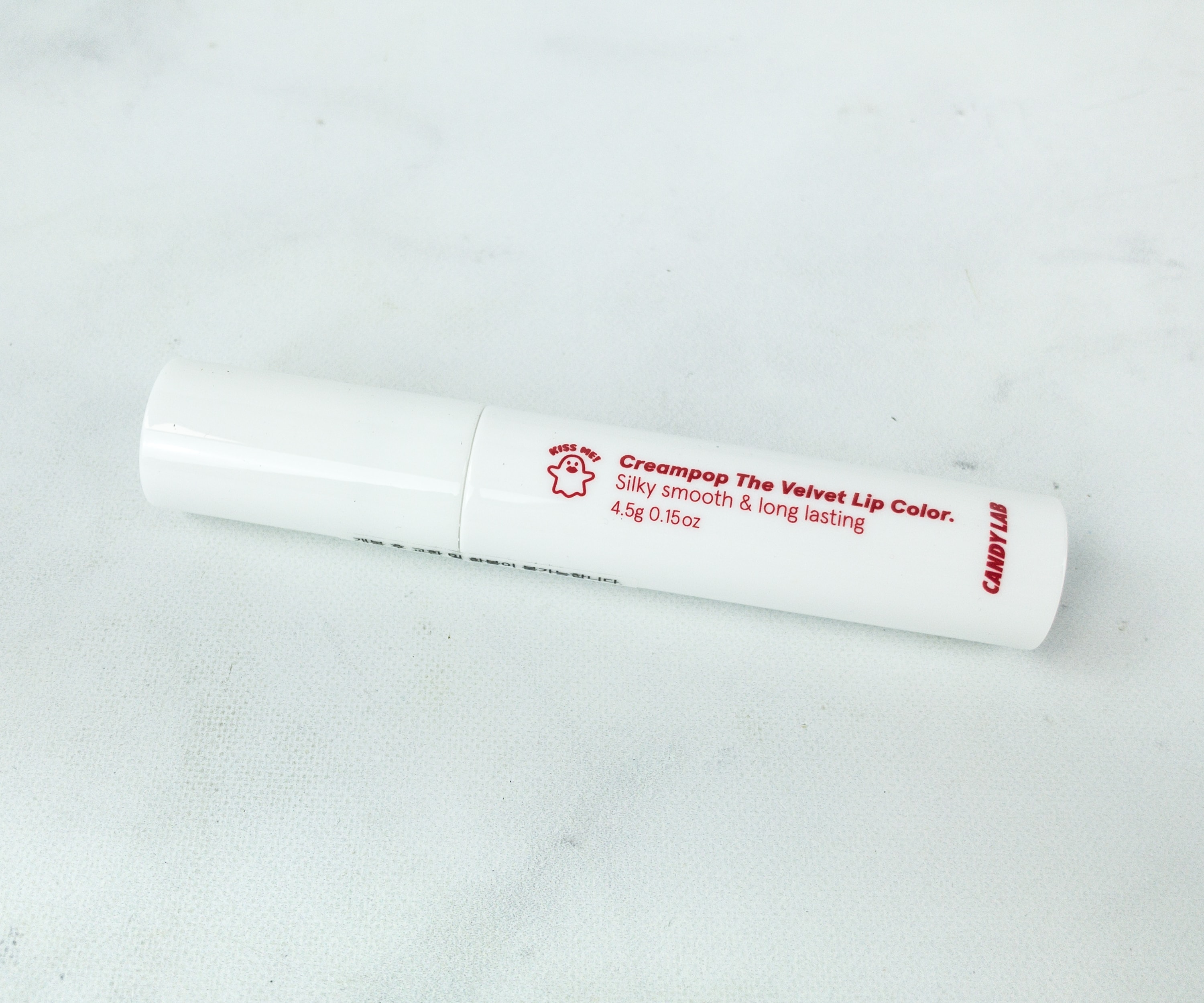 Candy Lab Creampop The Velvet Lip Color ($14) Another lip tint that passed the drinking and eating test! This velvety lip color can last for a longer time and without the immediate need for touch ups.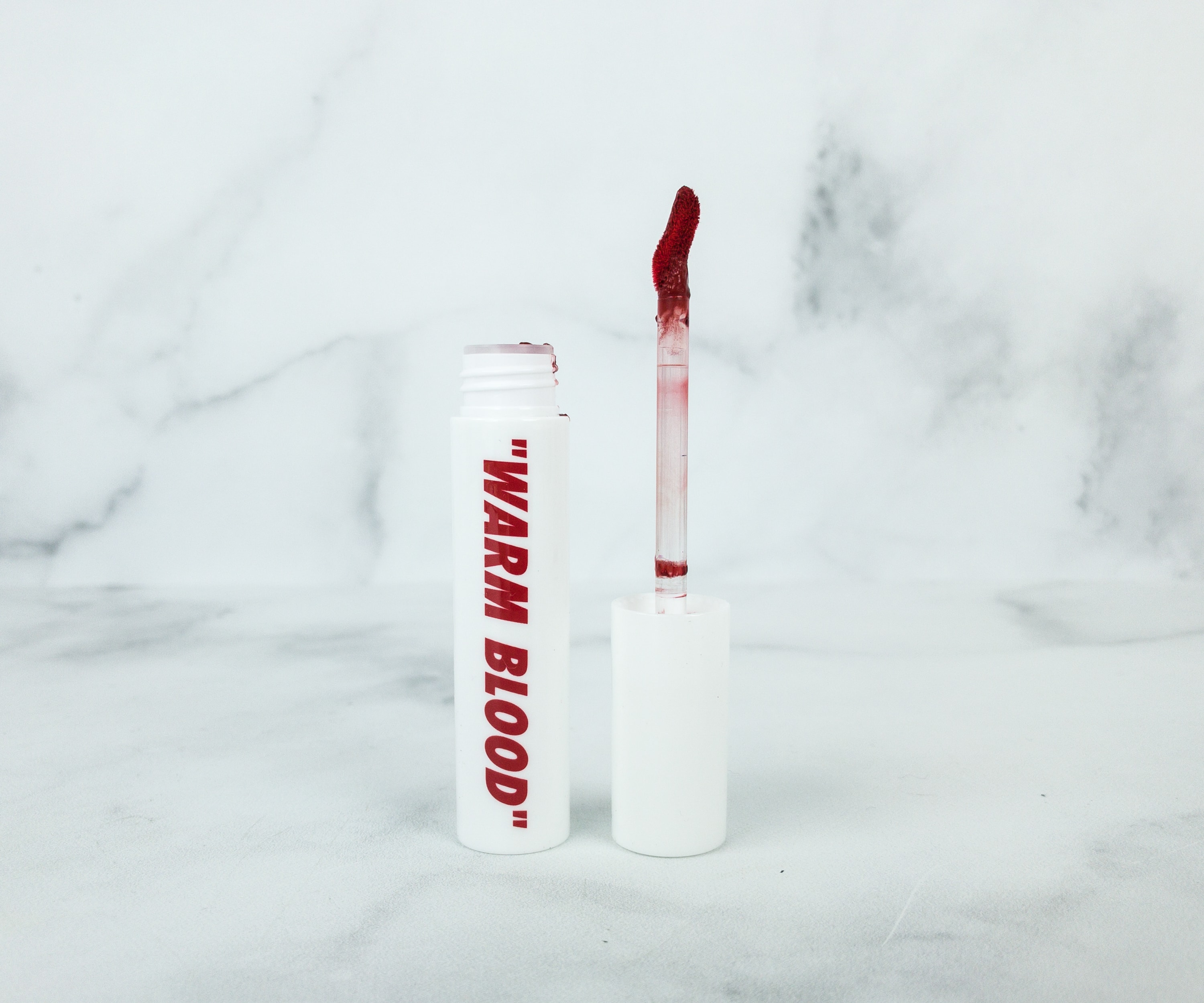 It comes with a doe foot applicator that effectively and evenly applies the creamy product that easily melts on the lips, as it also keeps it moisturized.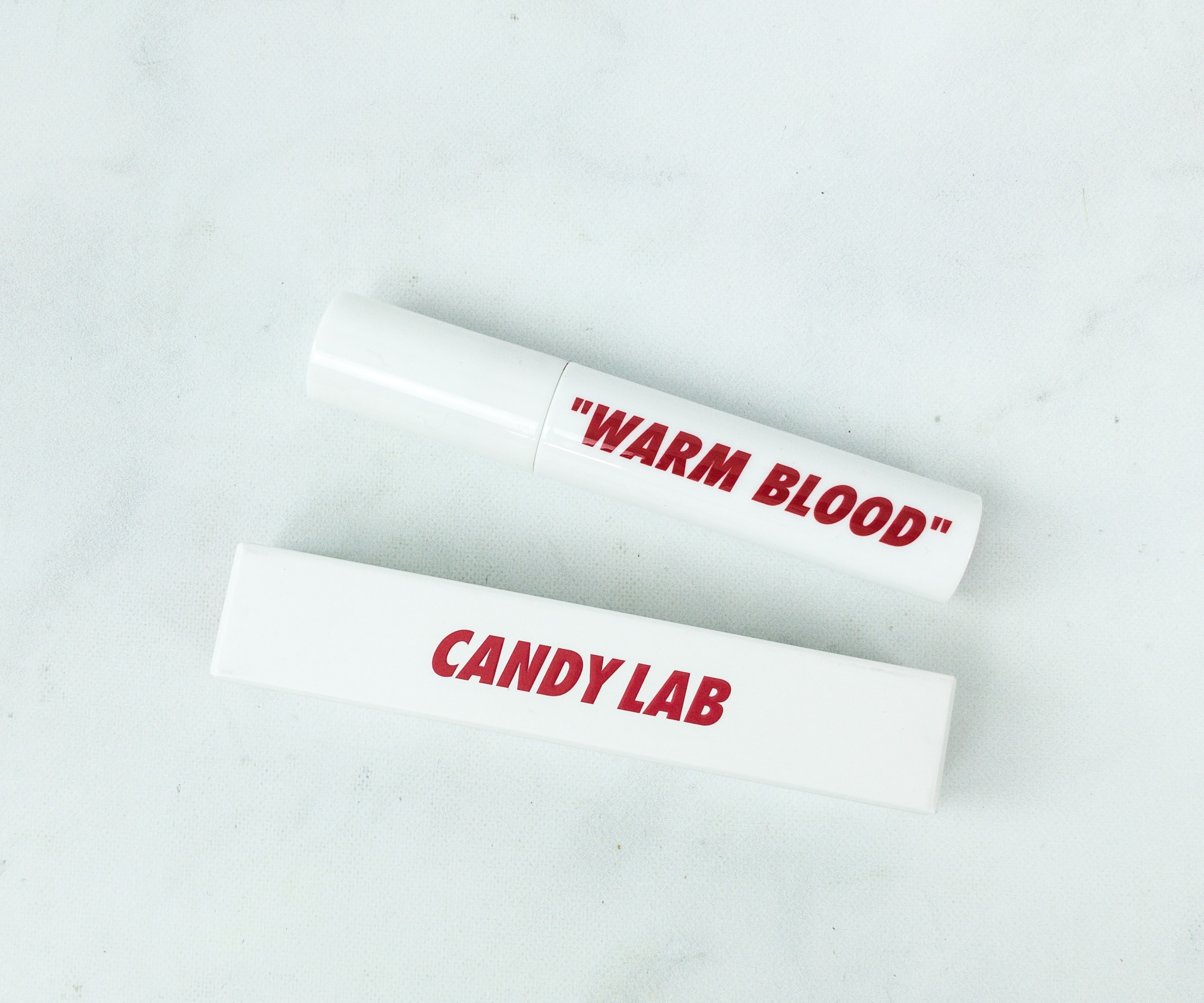 You can get the product in 3 beautiful shades: Warm Blood, Going Wild, and Anti-Social. I got it in a beautiful crimson red, which is the Warm Blood.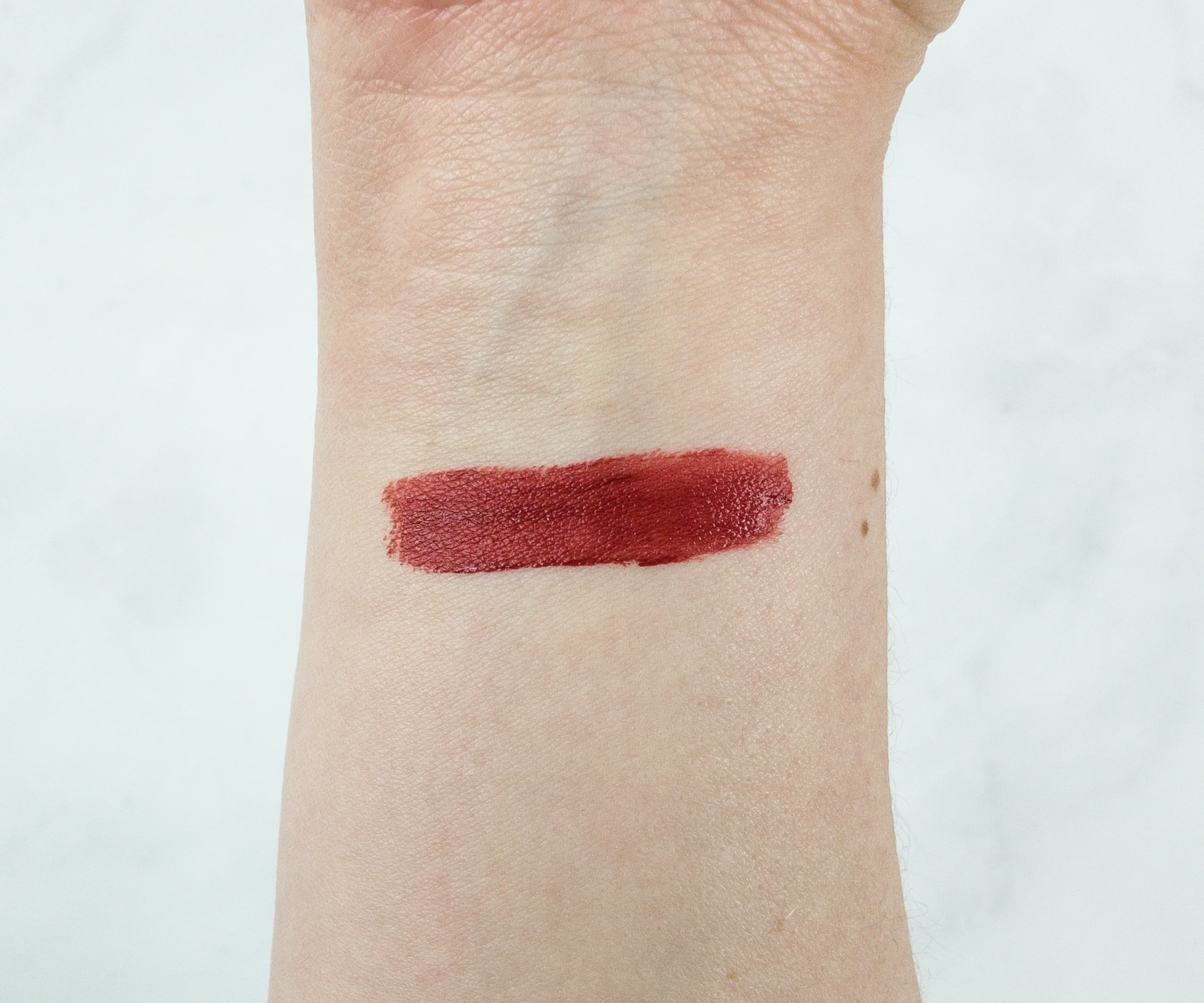 Here's the swatch! It's well-pigmented and a super pretty and wearable red that isn't too bold.
NOHJ Modelling Mask Serum in Chrysanthemum ($3.50) It's an elegantly packaged serum mask, with beautiful chrysanthemums on it.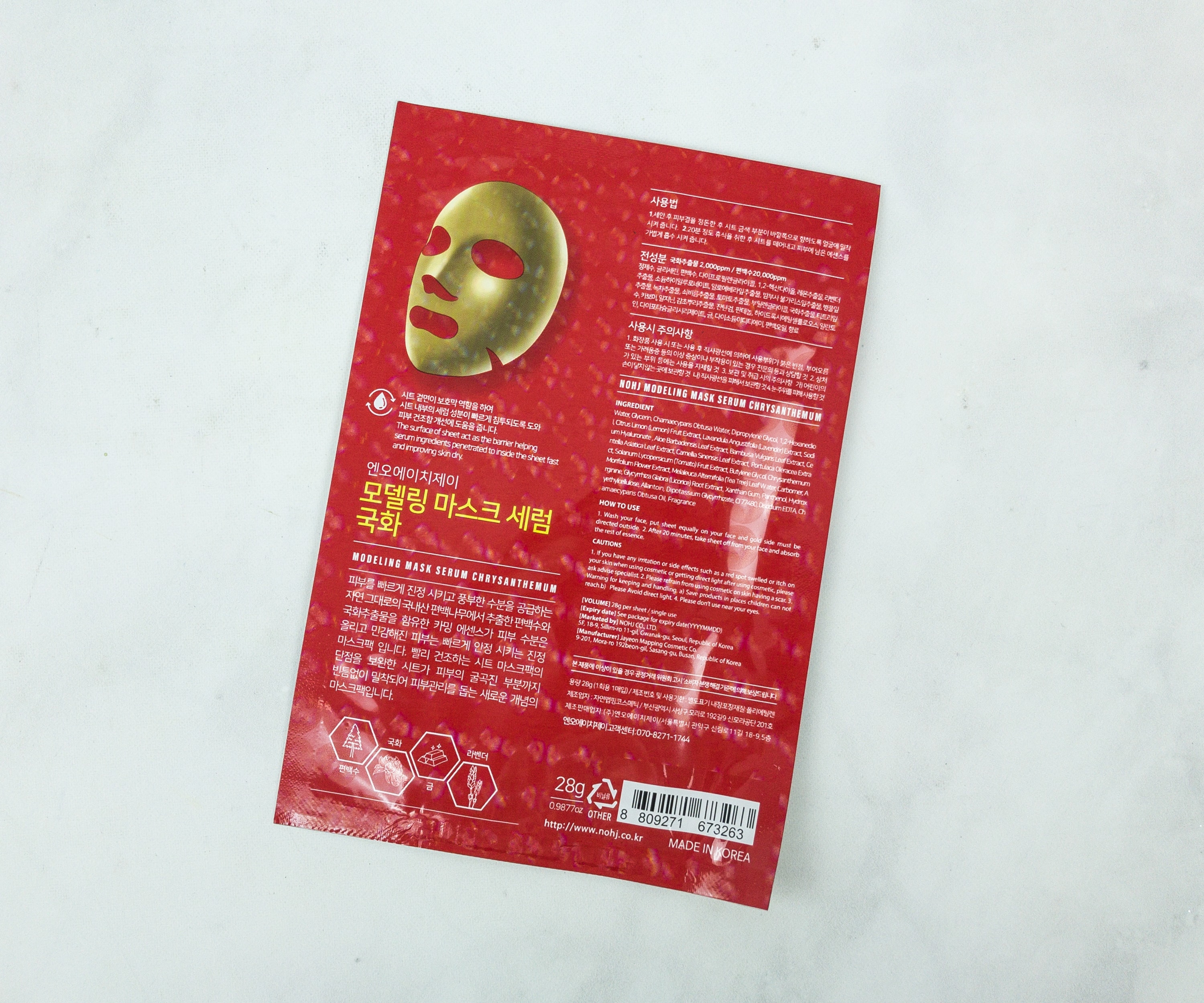 The mask inside is dripping in serum, so you would want no waste and rub everything on your skin! It contains chrysanthemum flower extract that makes the skin smooth and also helps minimize pores. Other key ingredients are gold extract for anti-aging and lavender extract with antiseptic and anti-fungal properties.
This box is not just for K-Beauty fans, but actually for everyone who wants beautiful skin! They send out great products that help in moisturizing and nourishing. For this curation, I love the mask and serums, and I love adding another routine to my skin care habits. The lippie is also gorgeous! Overall, this is a great box to try out new and promising K-beauty skincare products!
What do you think of this month's JoahBox?