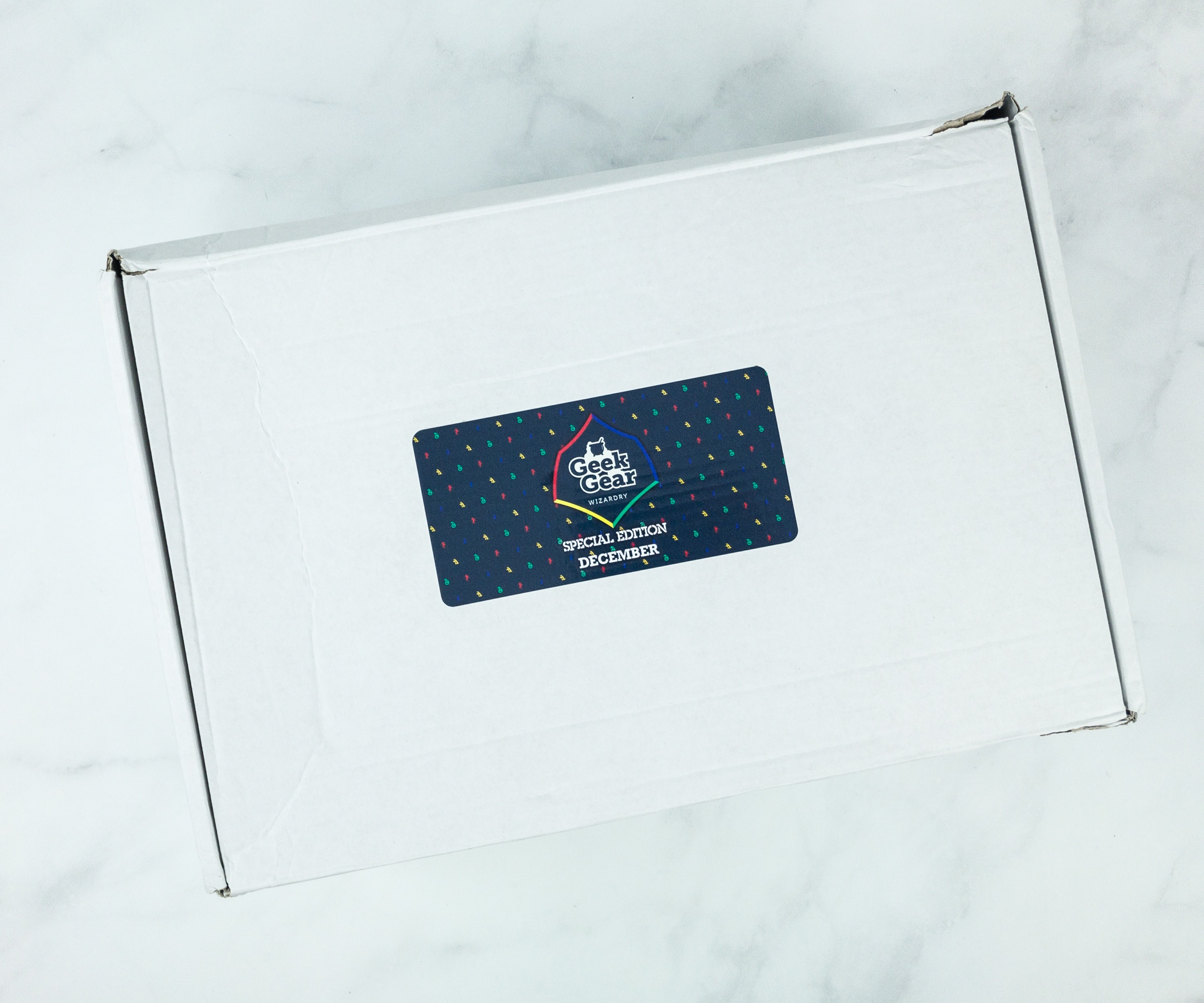 GeekGear WIZARDRY Special Edition is a bimonthly premium subscription box from GeekGear filled with awesome licensed and exclusive PREMIUM Harry Potter & Fantastic Beasts merchandise! Boxes are £44.99 +S/H with a £90+ value! (That's £50.98 shipped to US, about $68). In every box expect an exclusive t-shirt, an exclusive jumper/hoodie/long sleeve t-shirt, an exclusive premium artwork, and 3+ other premium products.
Although they're called special edition, don't be fooled – these are now a regular subscription, similar to Loot Crate DX! 
This is a review of the December 2018 Special Edition box.
DEAL: Save 10% on your first month! Use coupon code NEWSUB10. Or try SPECIAL15 to save 15%!
The box was £44.99 +S/H with a £90+ value (That's £50.98 shipped to US, about $68) and was limited to 750 units.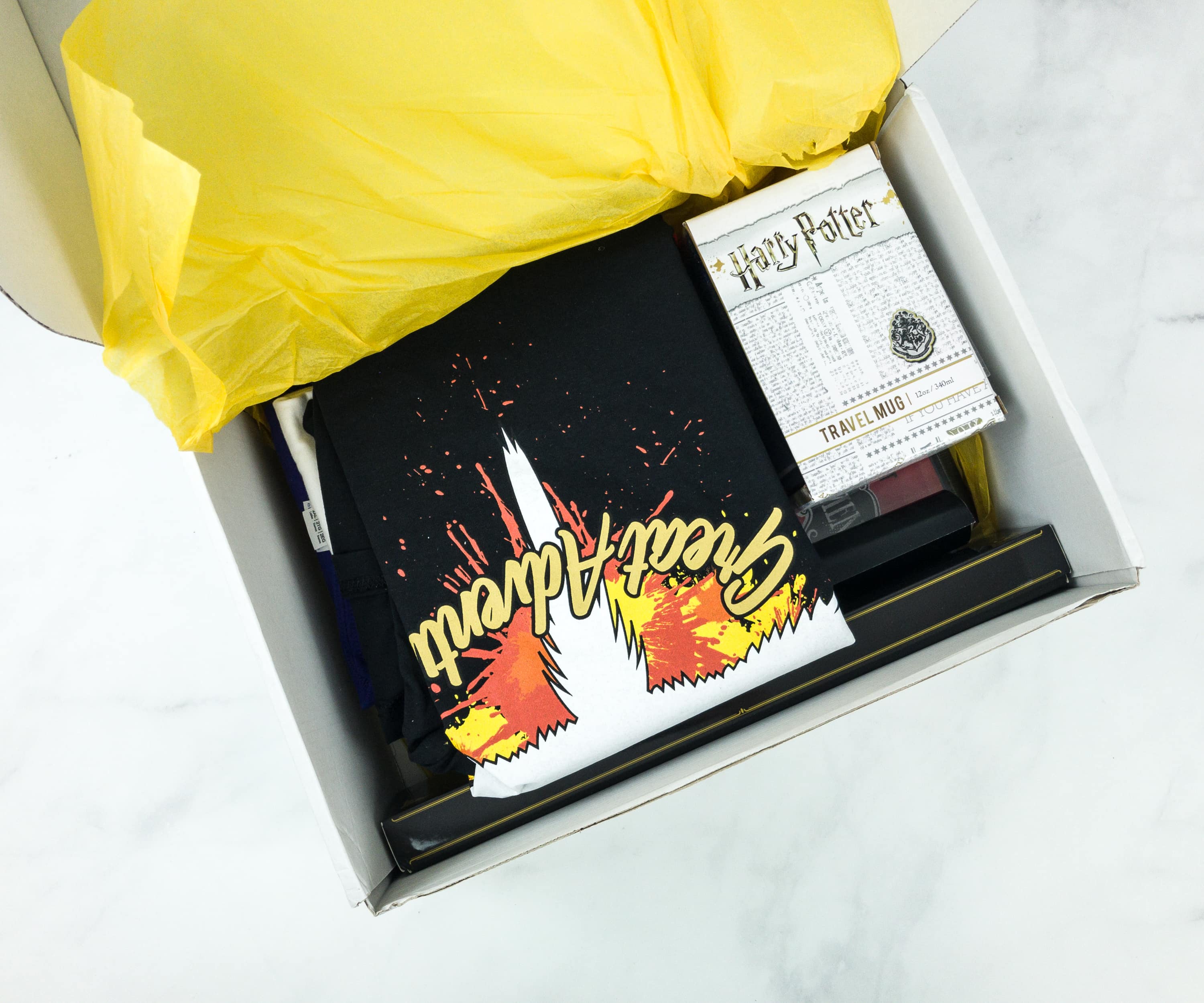 All the items are wrapped and protected in a tissue paper.
There's also a greeting from Geek Gear, wishing us all a Happy New Year!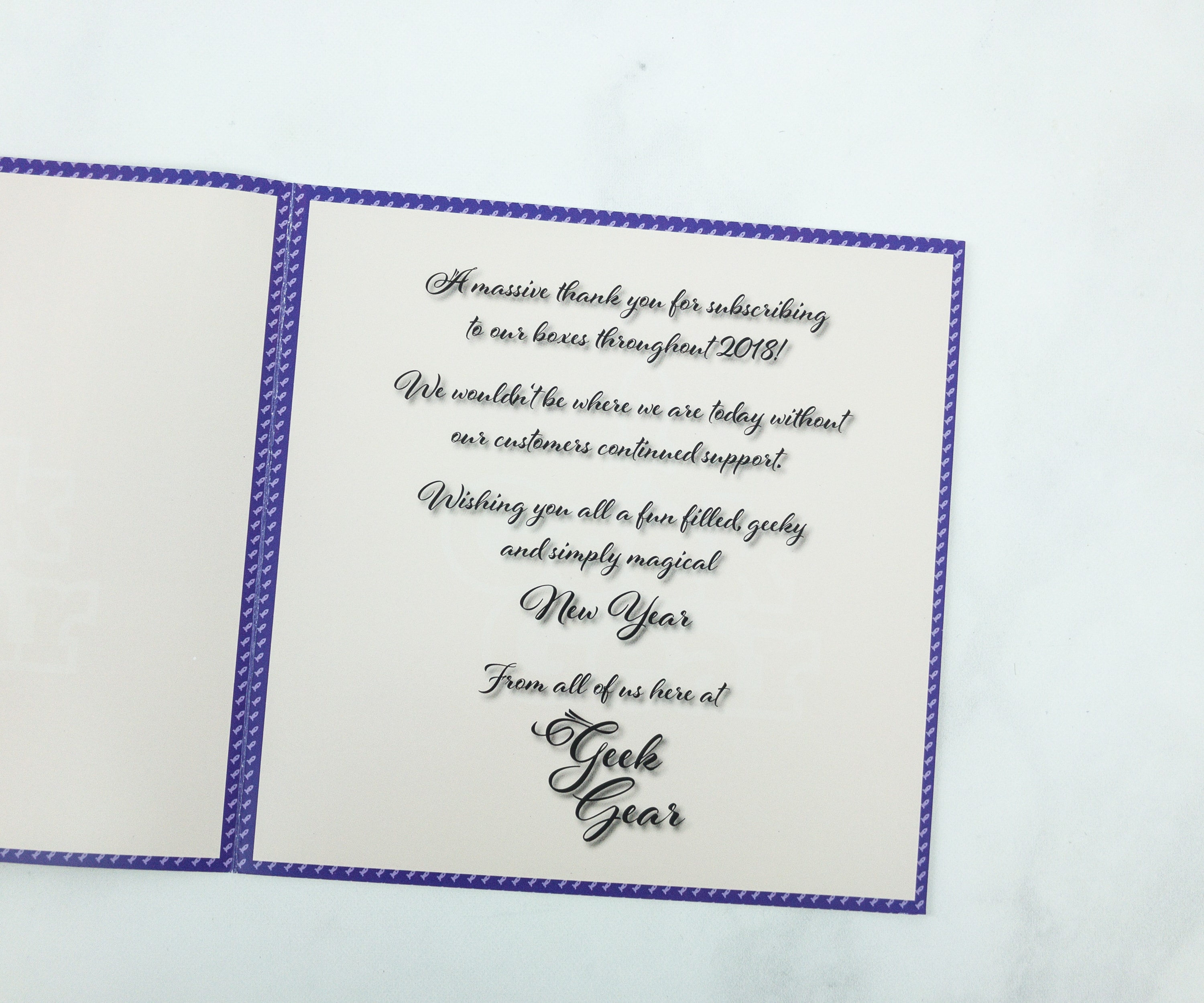 Inside the card are more well wishes from the team!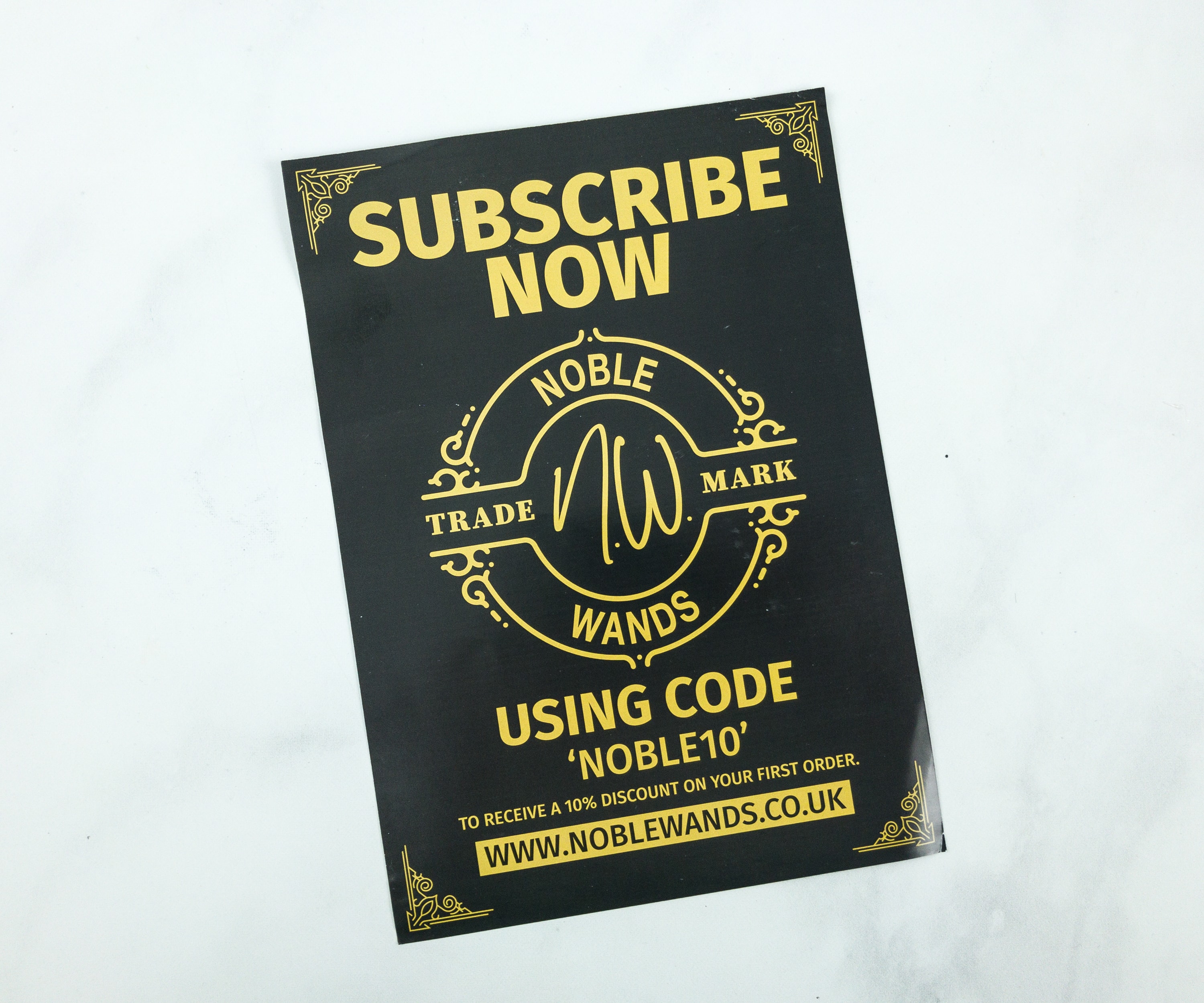 They also included a promotional card for Noble Wands subscription box.
Noble Wands is a brand new premium subscription which brings an exclusive wand every month.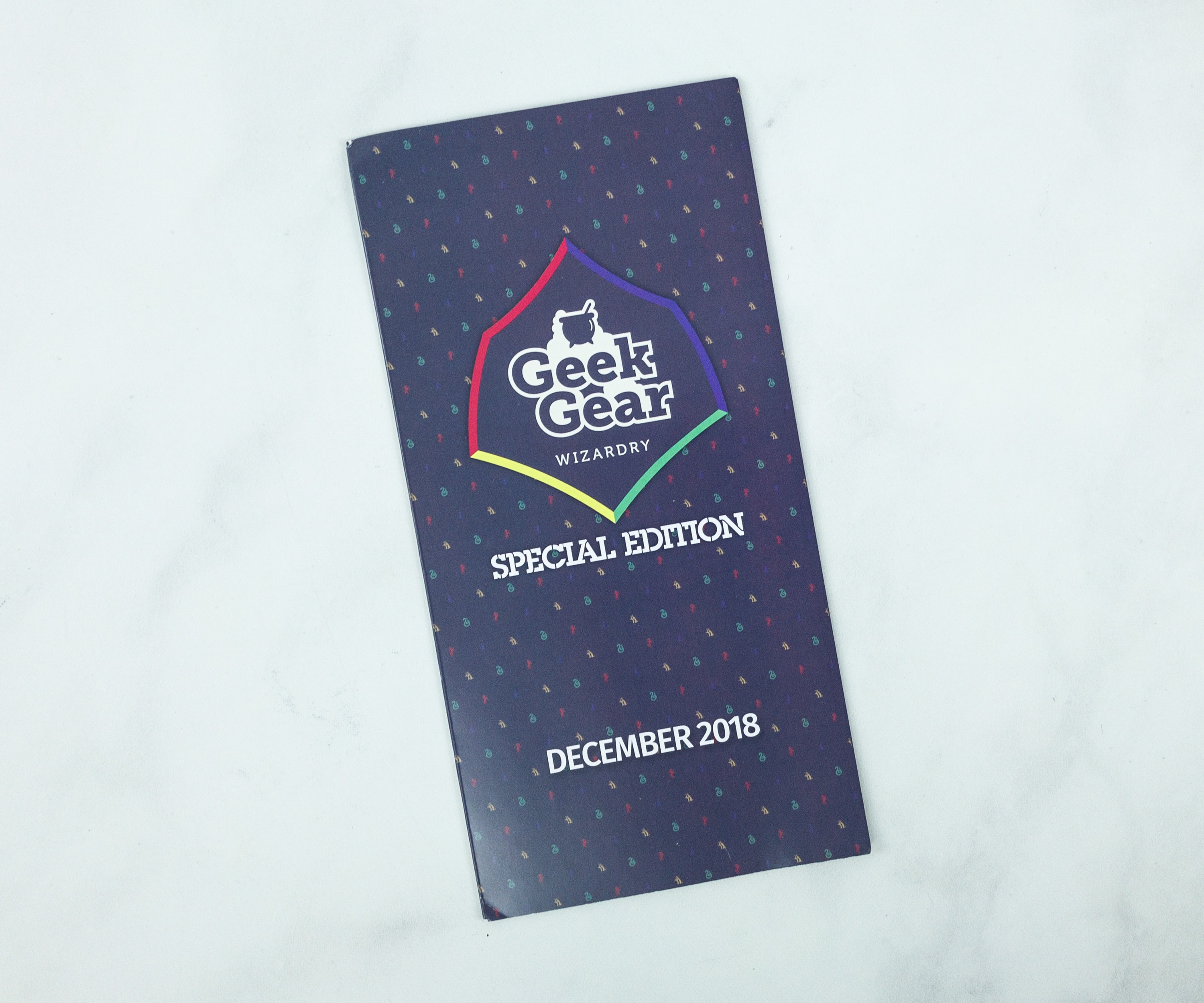 Here's the tri-fold pamphlet product book.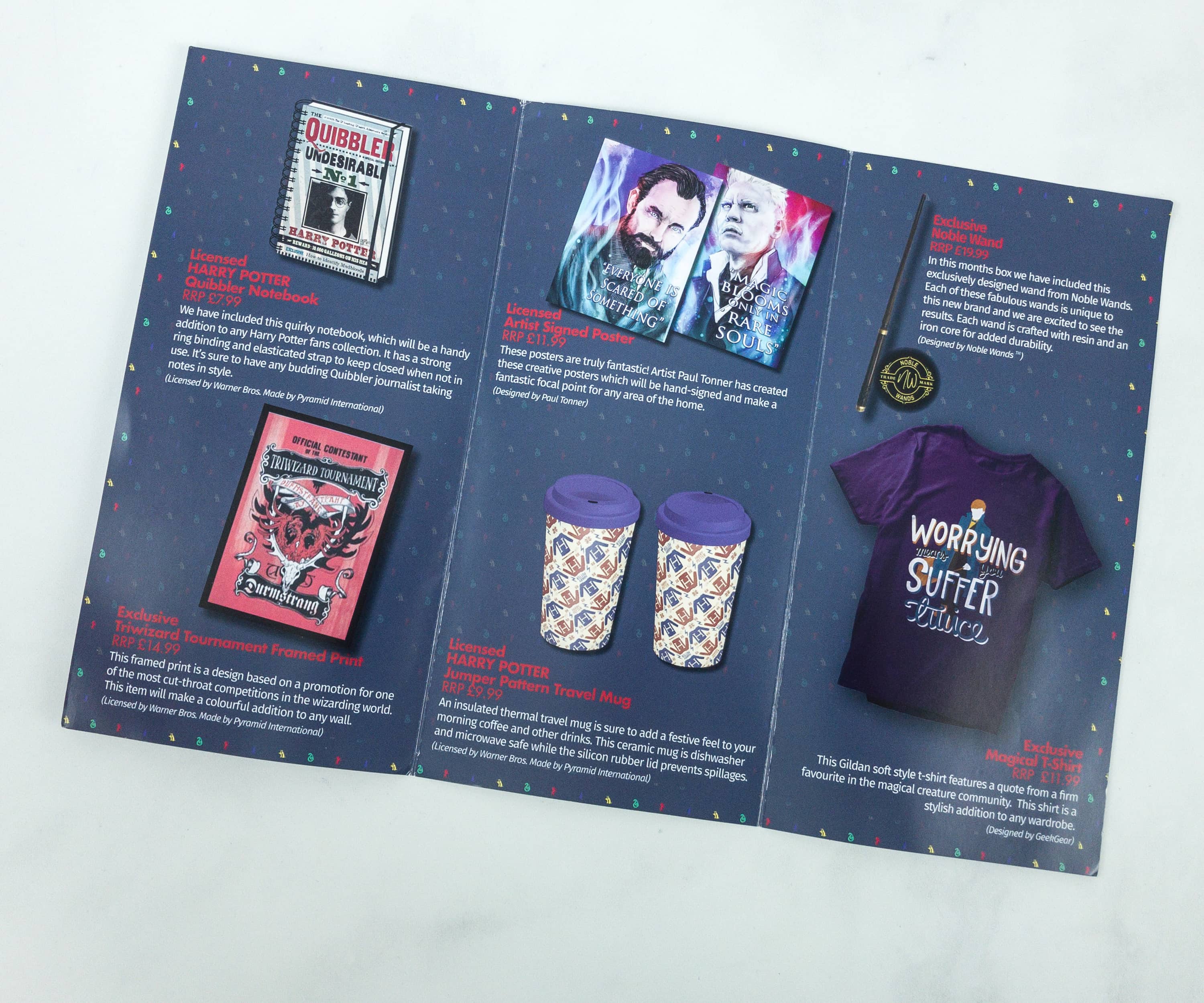 It lists all the items in the box.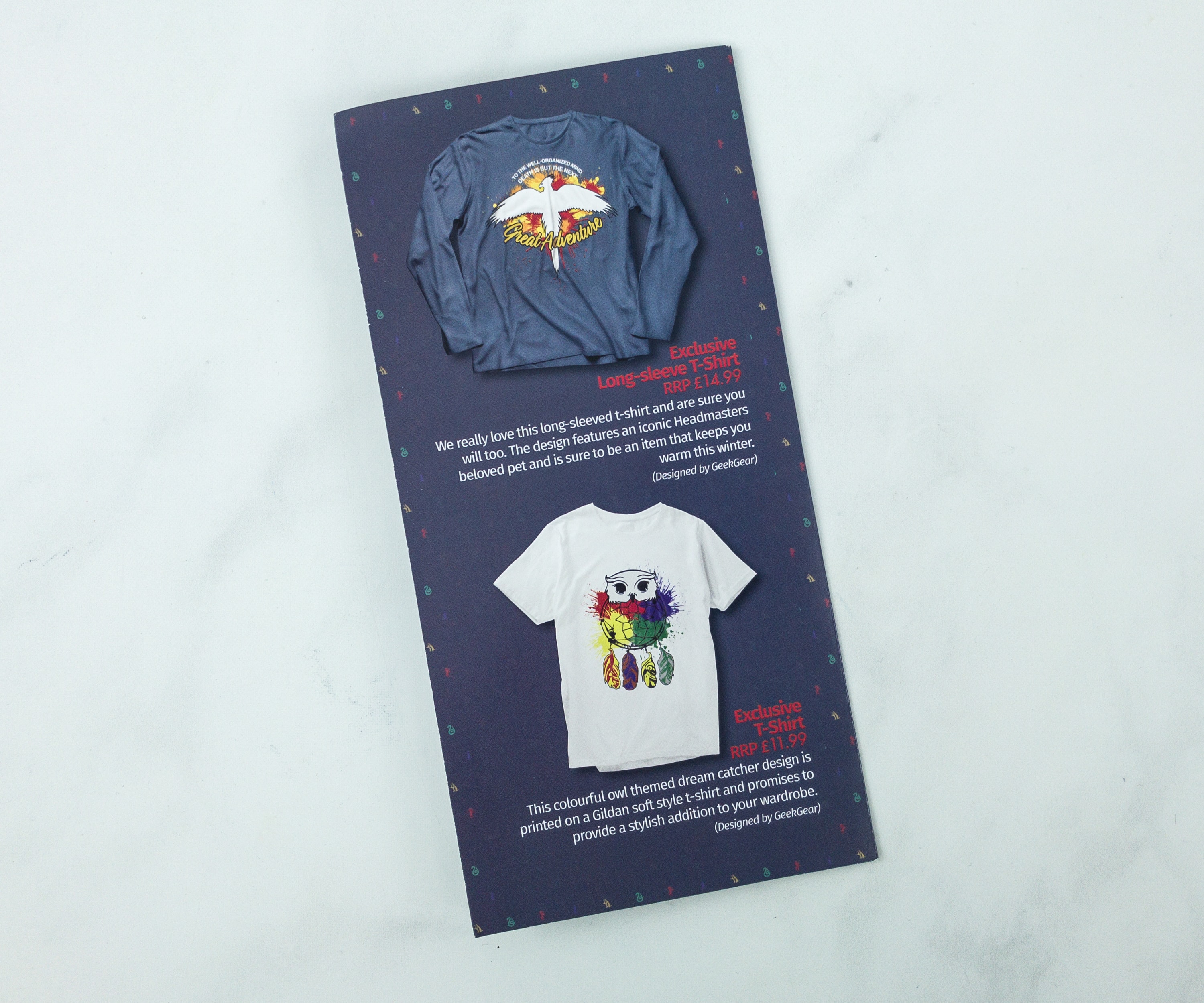 There's also a photo and description for each item.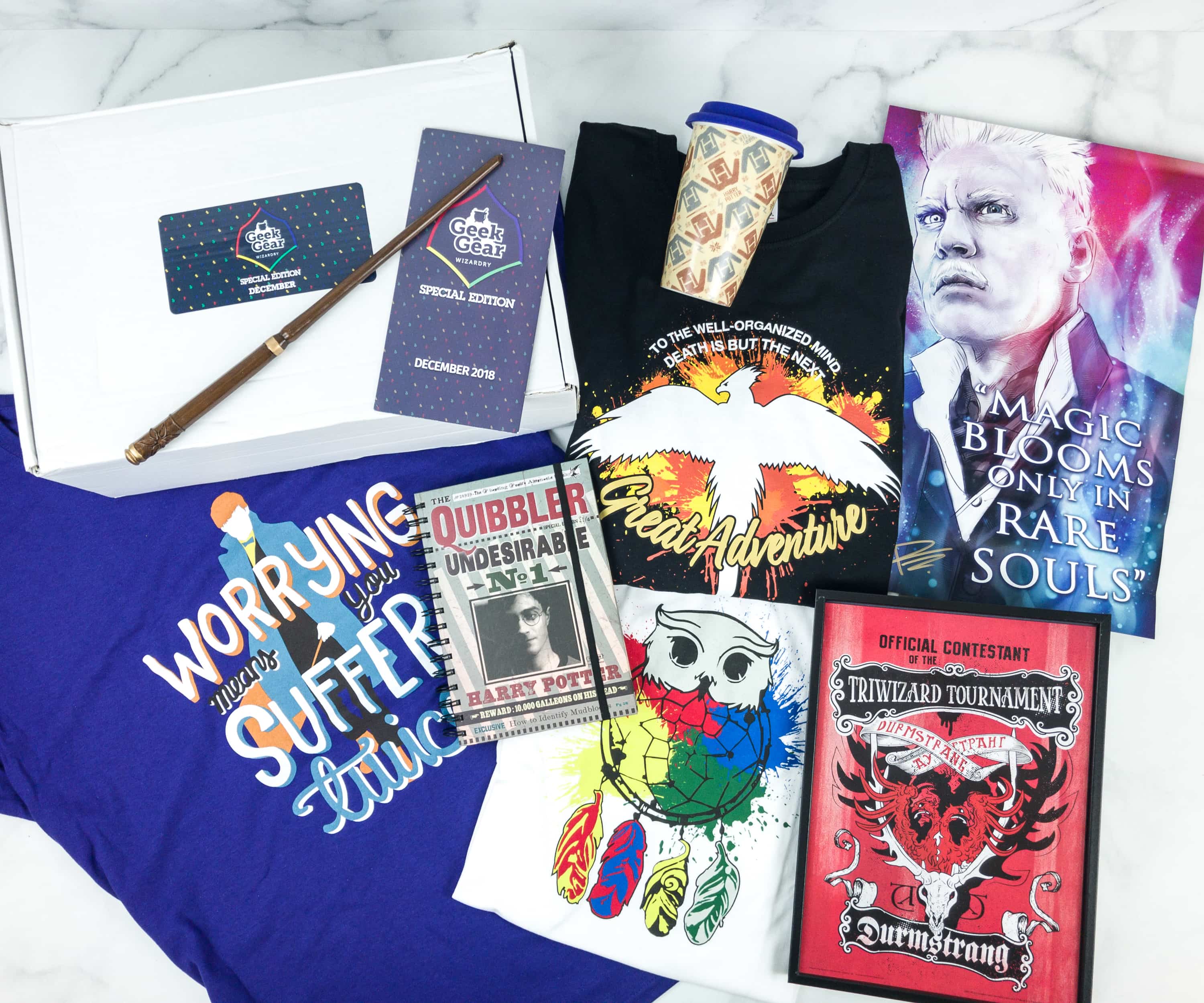 Everything in the December 2018 Special Edition World of Wizardry box!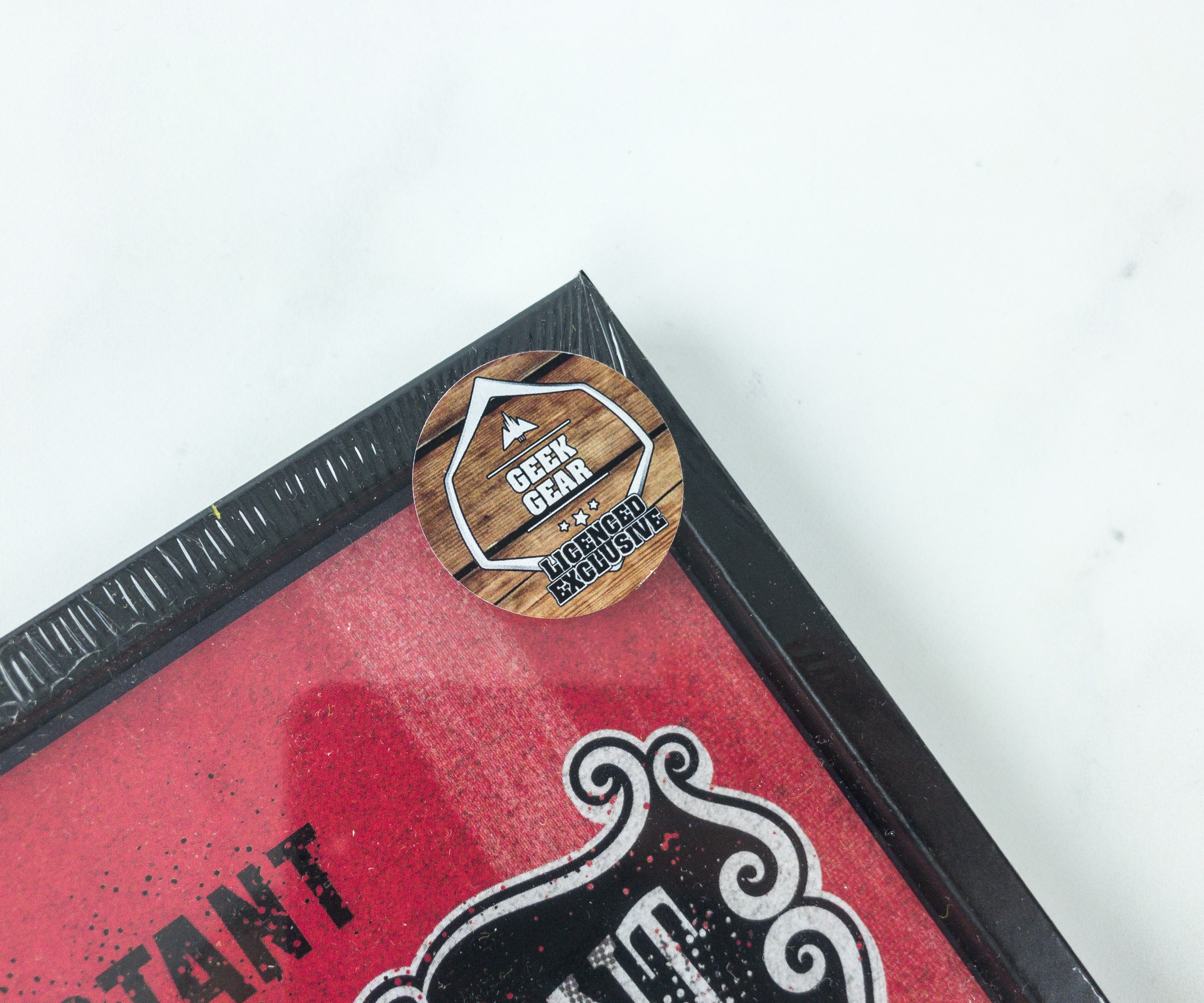 Triwizard Tournament Framed Print (£14.99) The licensed exclusive print for this month is a promotional poster of the Triwizard Tournament for Durmstrang.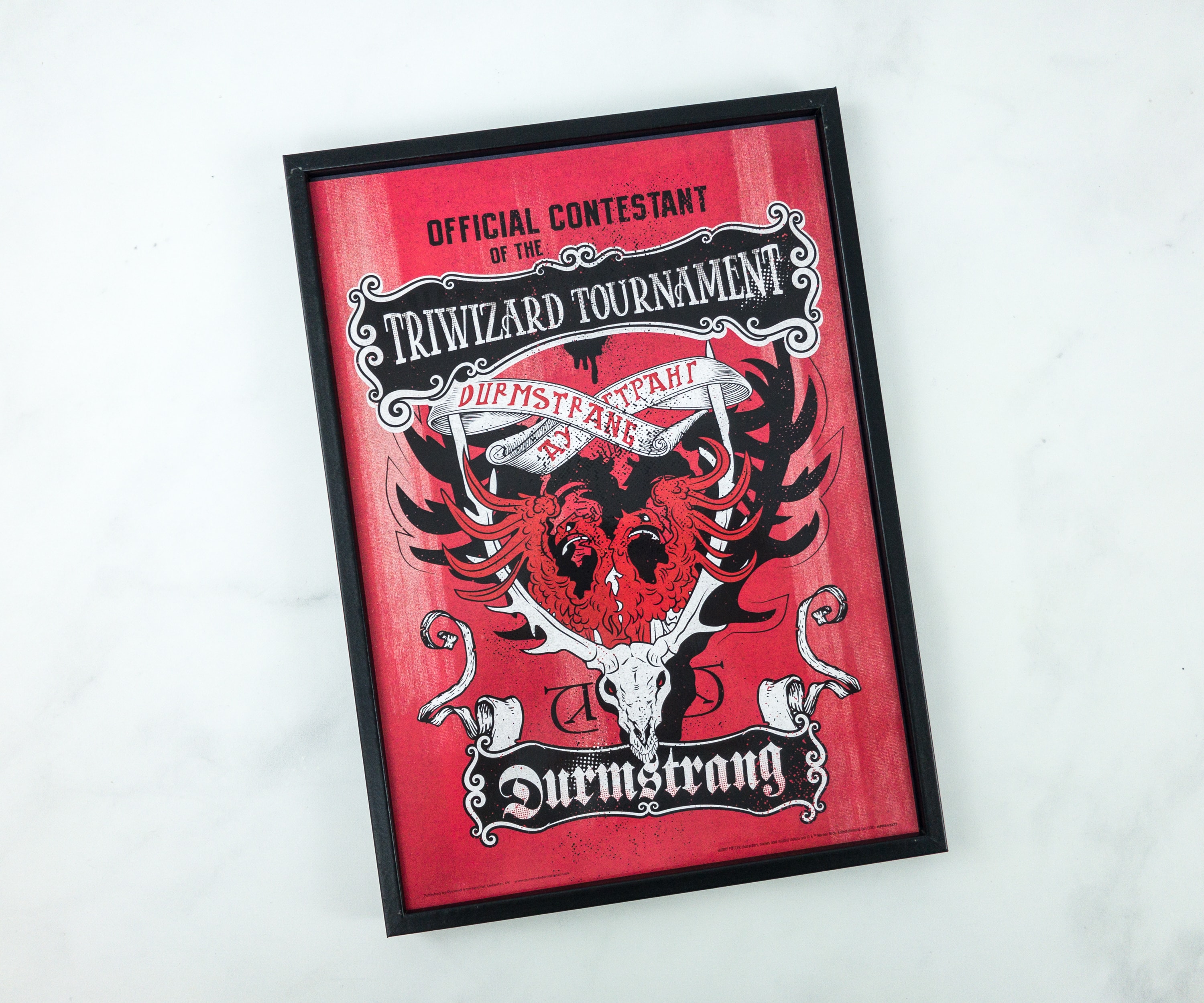 The print has the school's coat of arms which is a double-headed eagle. It also features the school's name in both Latin and Cyrillic script, and it's all in red and white. It can be displayed right away as it is already framed.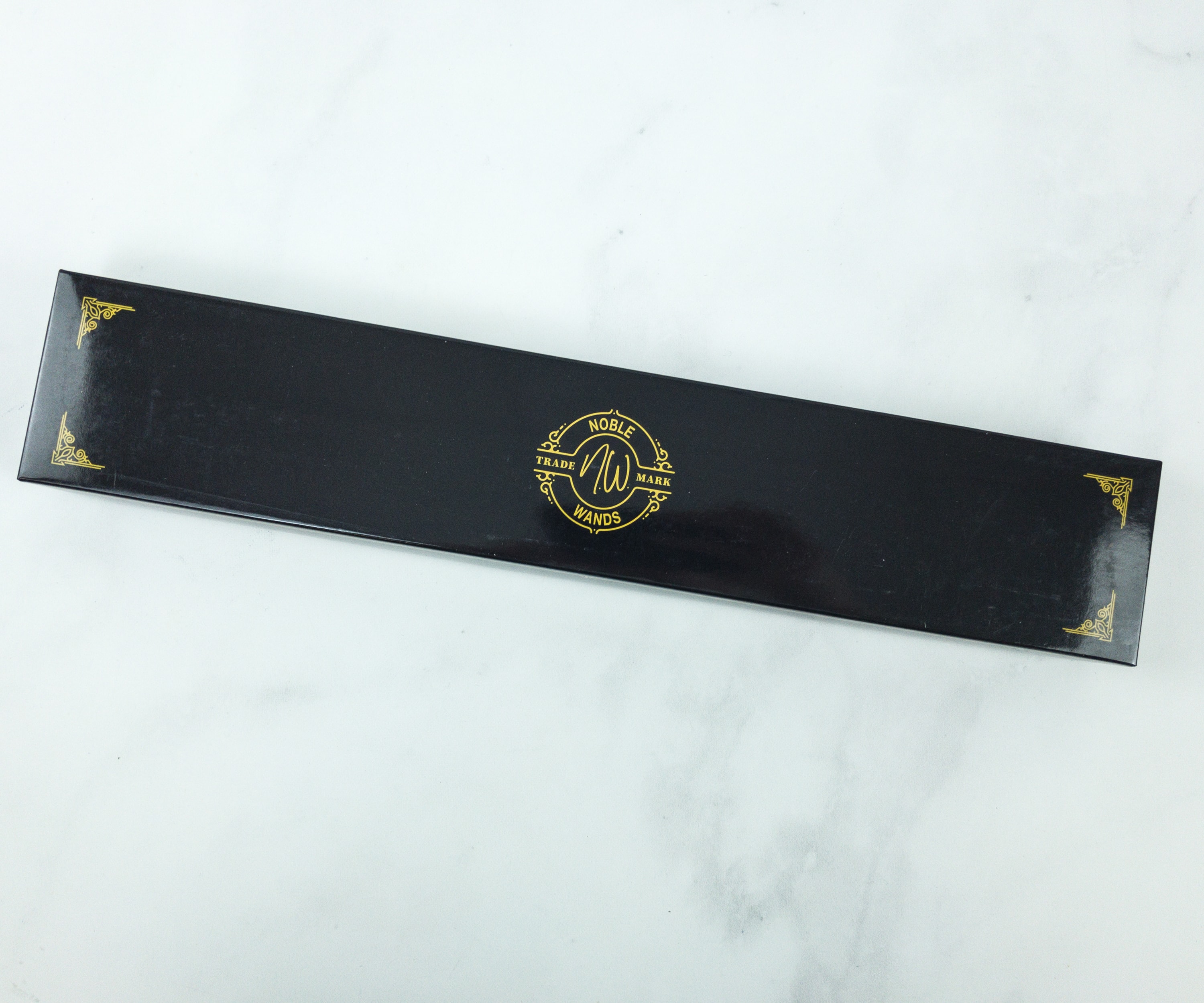 Noble Wands (£19.99) The next item, which comes in this elegant black box, is a wand!
It is called the Aurum Wand!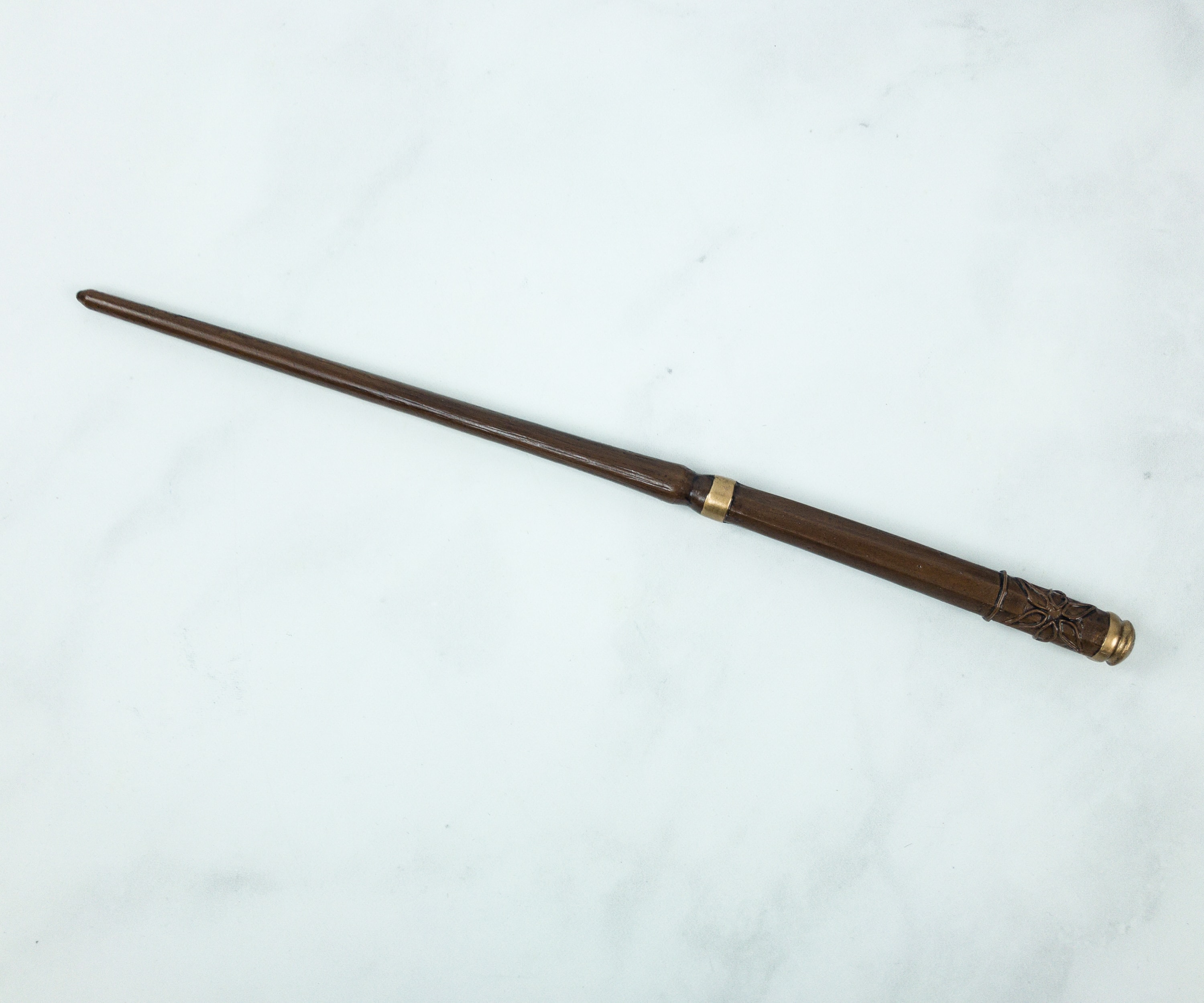 Mahogany wands require particular dexterity to work with. This wood produces wands that are ill-matched with cautious or nervous natures, becoming positively dangerous in fumbling fingers. Mahogany wands require a firm hand because it often appears to have its own ideas about what magic it ought to be called upon to produce. A thunderbird tail feather core makes this wand powerful, but difficult to master, particularly prized by Transfigurers. Can sense danger and cast curses on their own.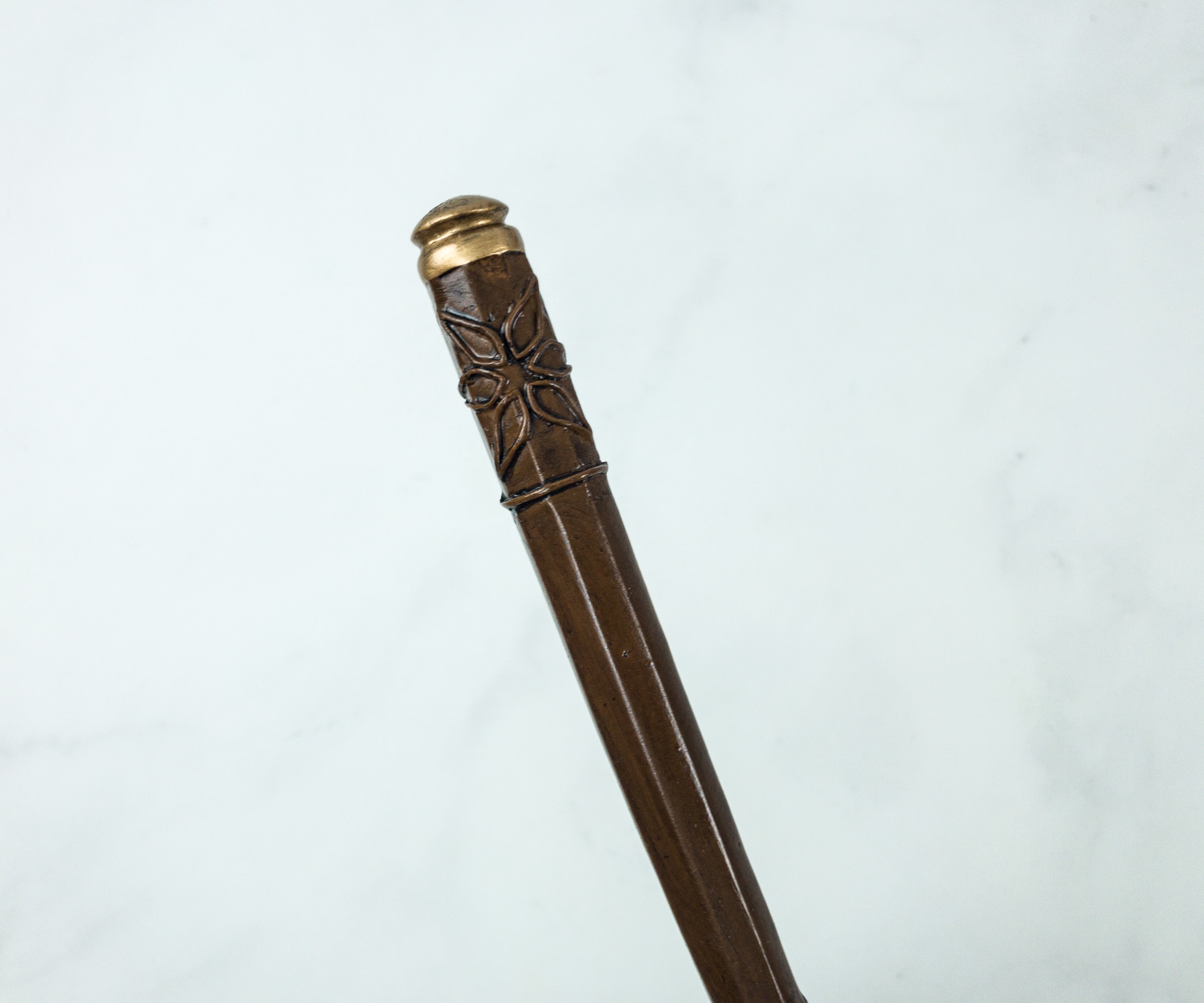 The handle has a beautiful flower-like carving! The replica wand is made of resin, with an added iron core to make it more durable.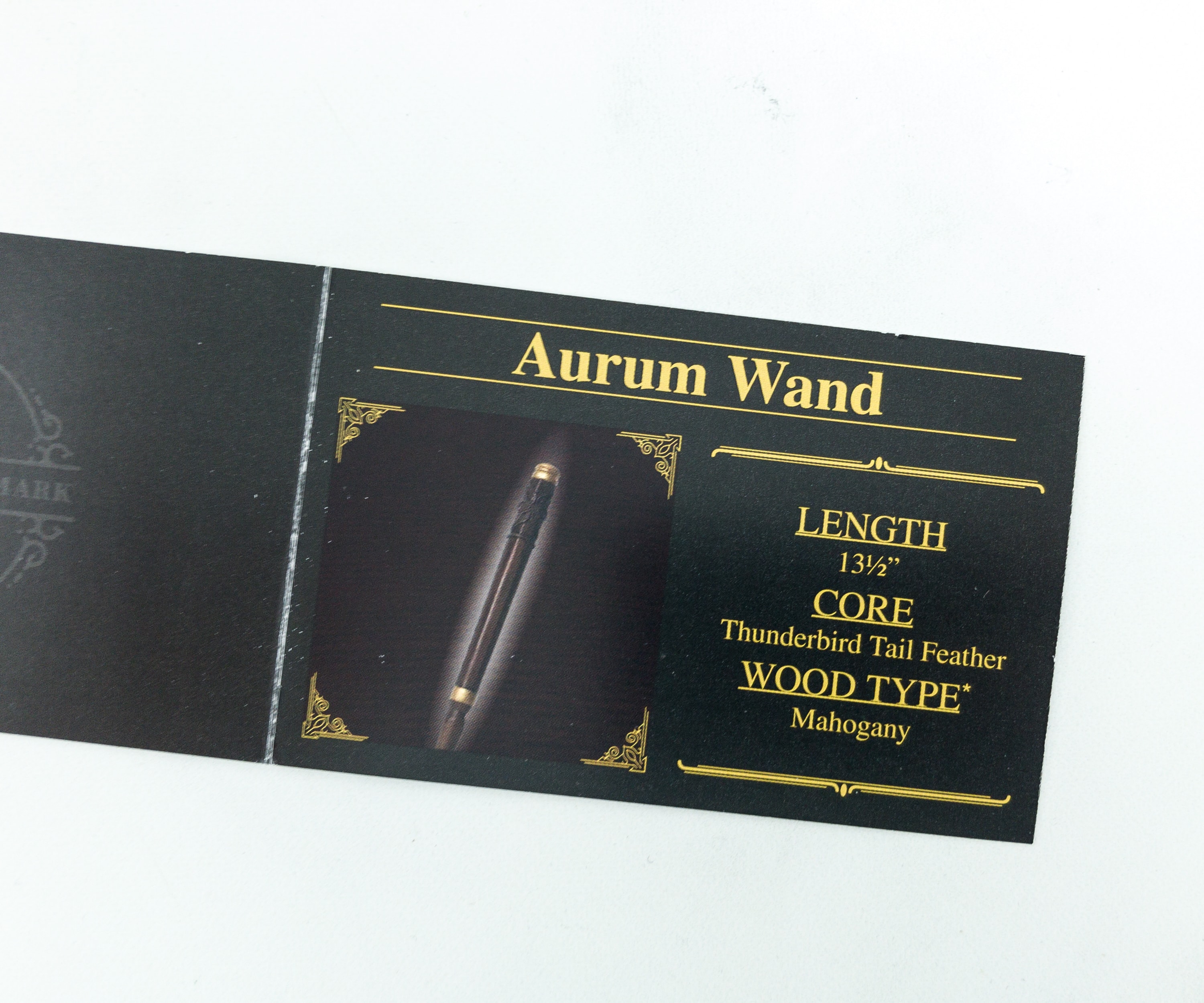 The Aurum Wand also came with an info card that tells us that it is 13 1/2 inches long, made of Mahogany, and has a Thunderbird Tail Feather Core.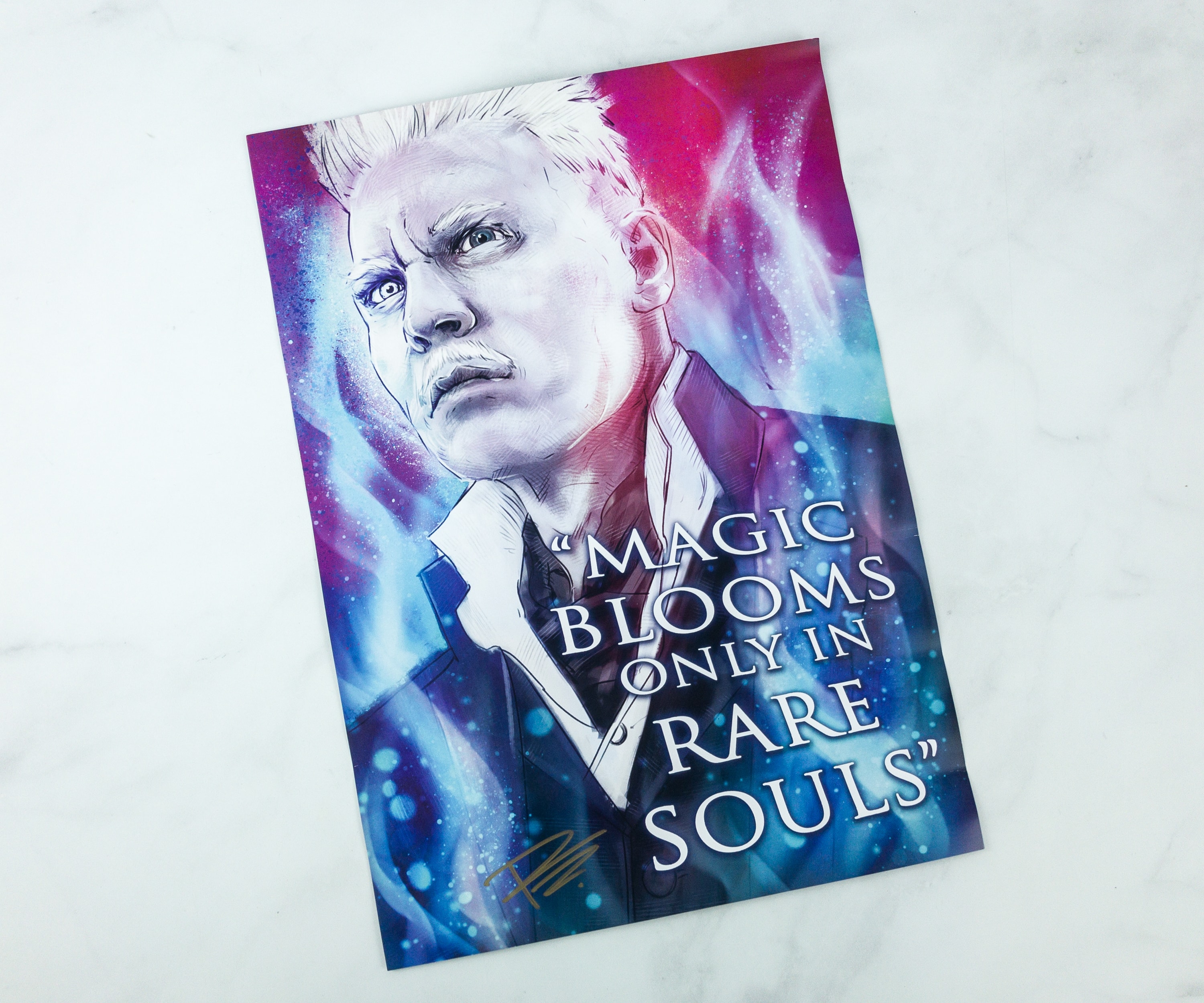 Artist SIgned Poster (£11.99) Paul Tonner is the featured artist this month, and you can get a Dumbledore or a Grindelwald print from Fantastic Beasts: Crimes of Grindelwald!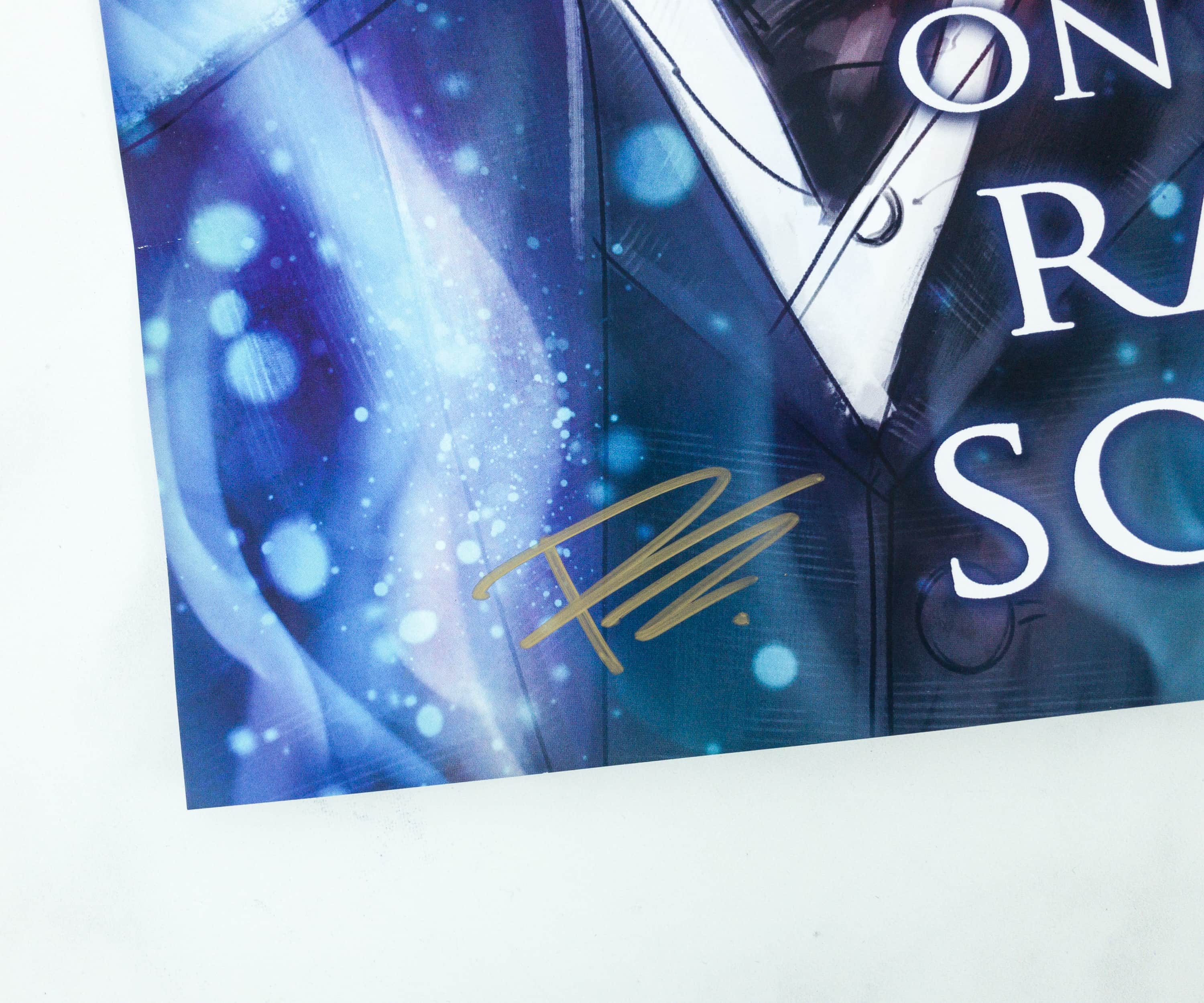 The initials of the artist's placed at the lower left corner of the artwork.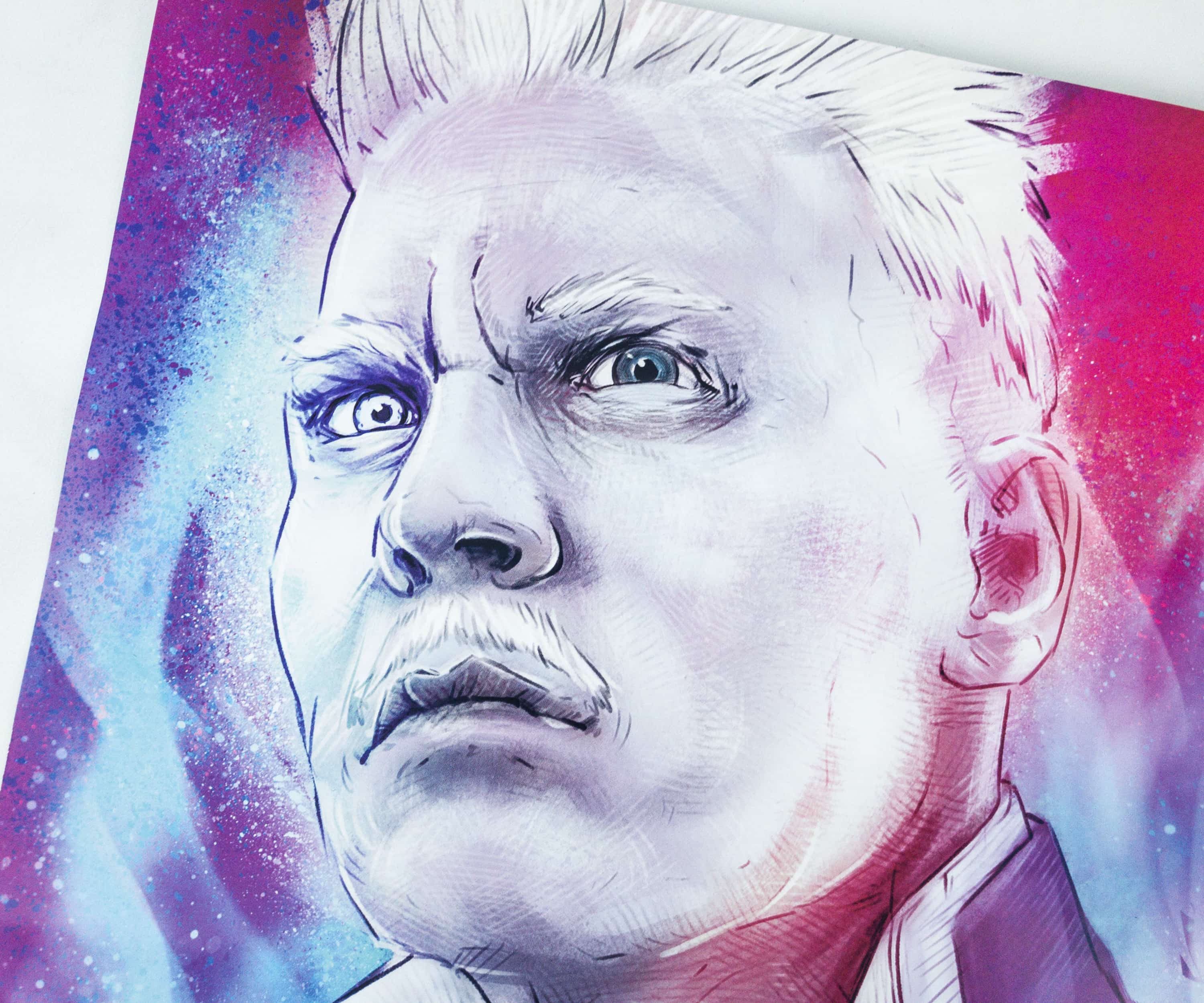 I got Grindelwald. Here, we can see an angry expression of the dark wizard who lived pre-Potter times. Since he's pale, the colors used on the background actually gave him a somewhat glowing effect. You can also clearly see the color difference in both his eyes!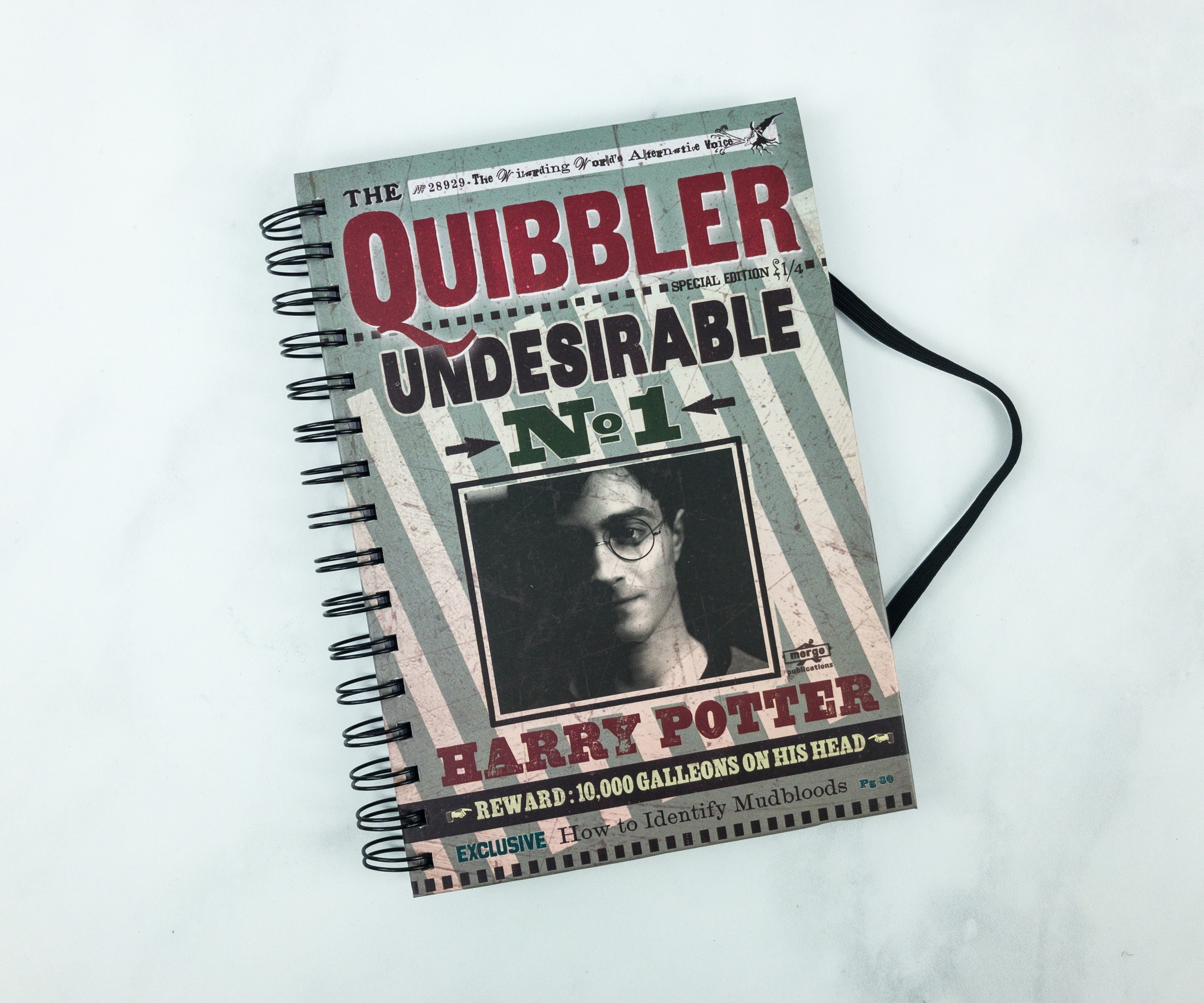 Harry Potter Quibbler Notebook (£7.99) Xenophilius Lovegood placed Harry on the Quibbler as Undesirable No. 1 with the reward, as the Death Eaters kidnapped his daughter, Luna.
Inside the notebook, there's an ad about the Weasley's Skiving Snackbox. The pages are all lined, for more organized notes. The Quibbler's logo is also printed at the lower corner of the pages. It also has an elastic band for closure.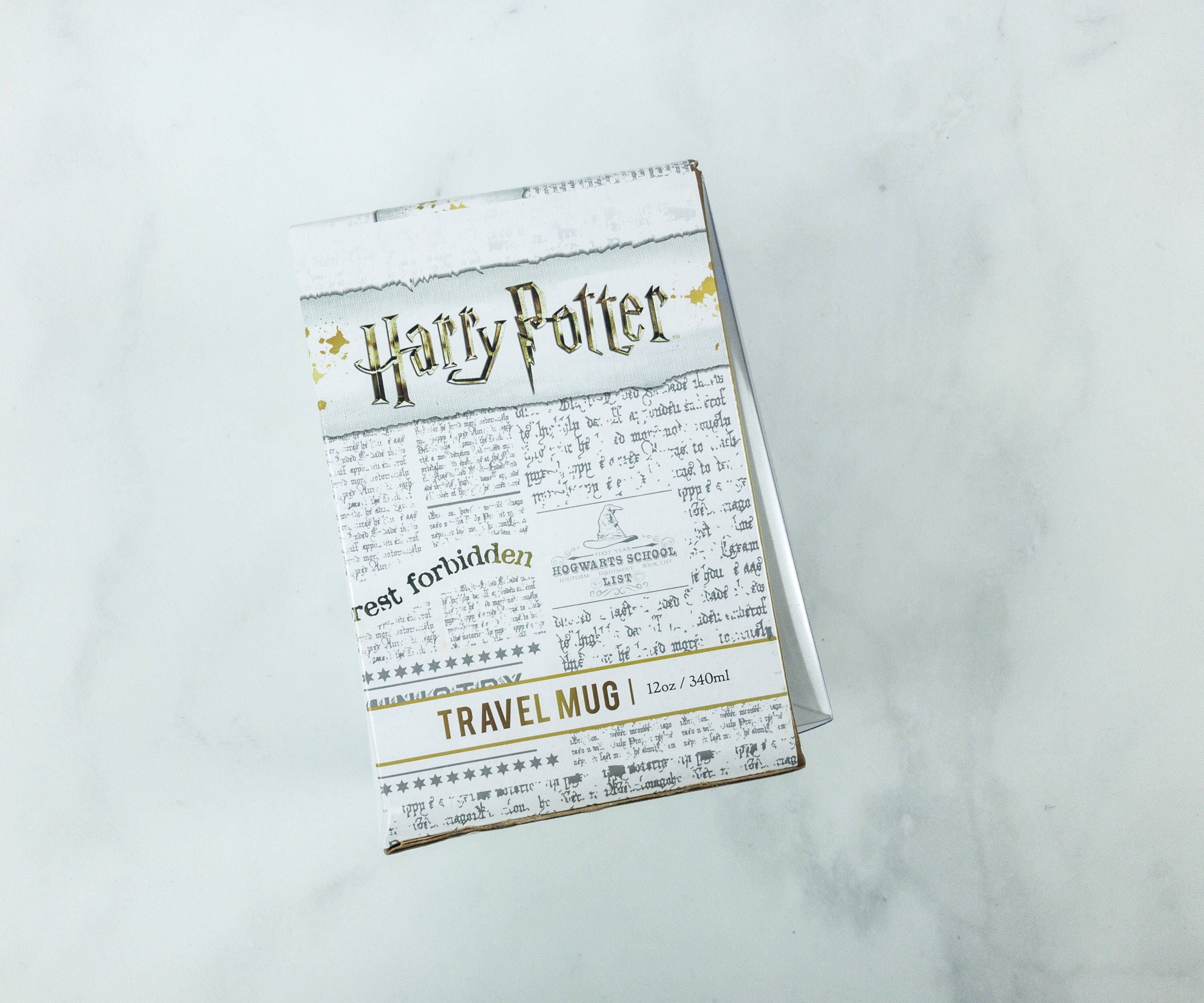 Harry Potter Jumper Travel Mug (£9.99) The portable mug arrived in a giftable box.
It is a ceramic mug that I can use for warm or even hot drinks!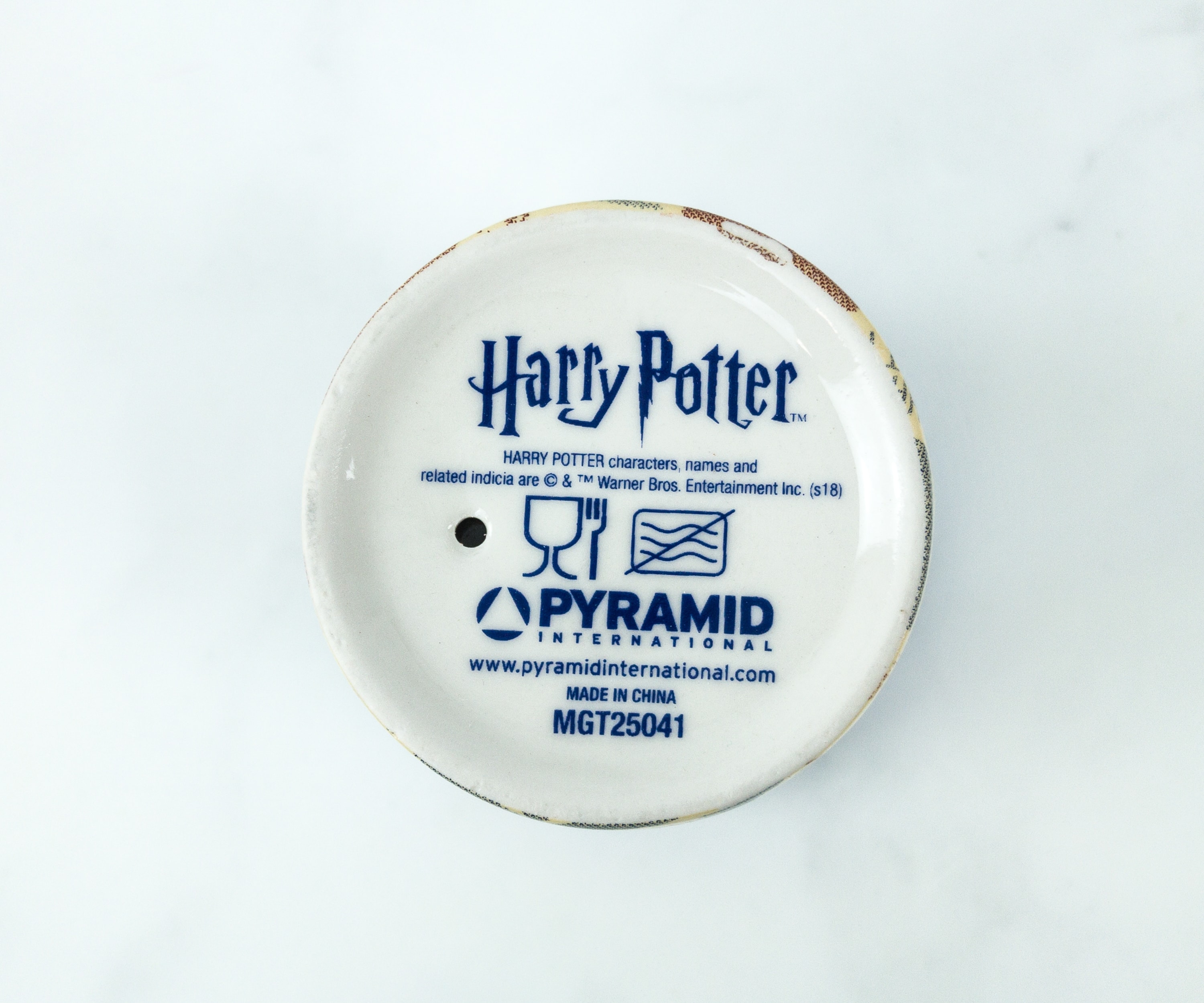 The bottom of the tumbler also has the branding and some care instructions. It's microwave and dishwasher-safe!
The mug also has a silicon rubber lid to prevent spillages.
The tumbler has red and blue jumpers printed all around it. It also has a blue cap to secure your drink.
Long Sleeve T-Shirt (£14.99) Fawkes looks gorgeous in white on this black long sleeve shirt, with fiery effects all around him!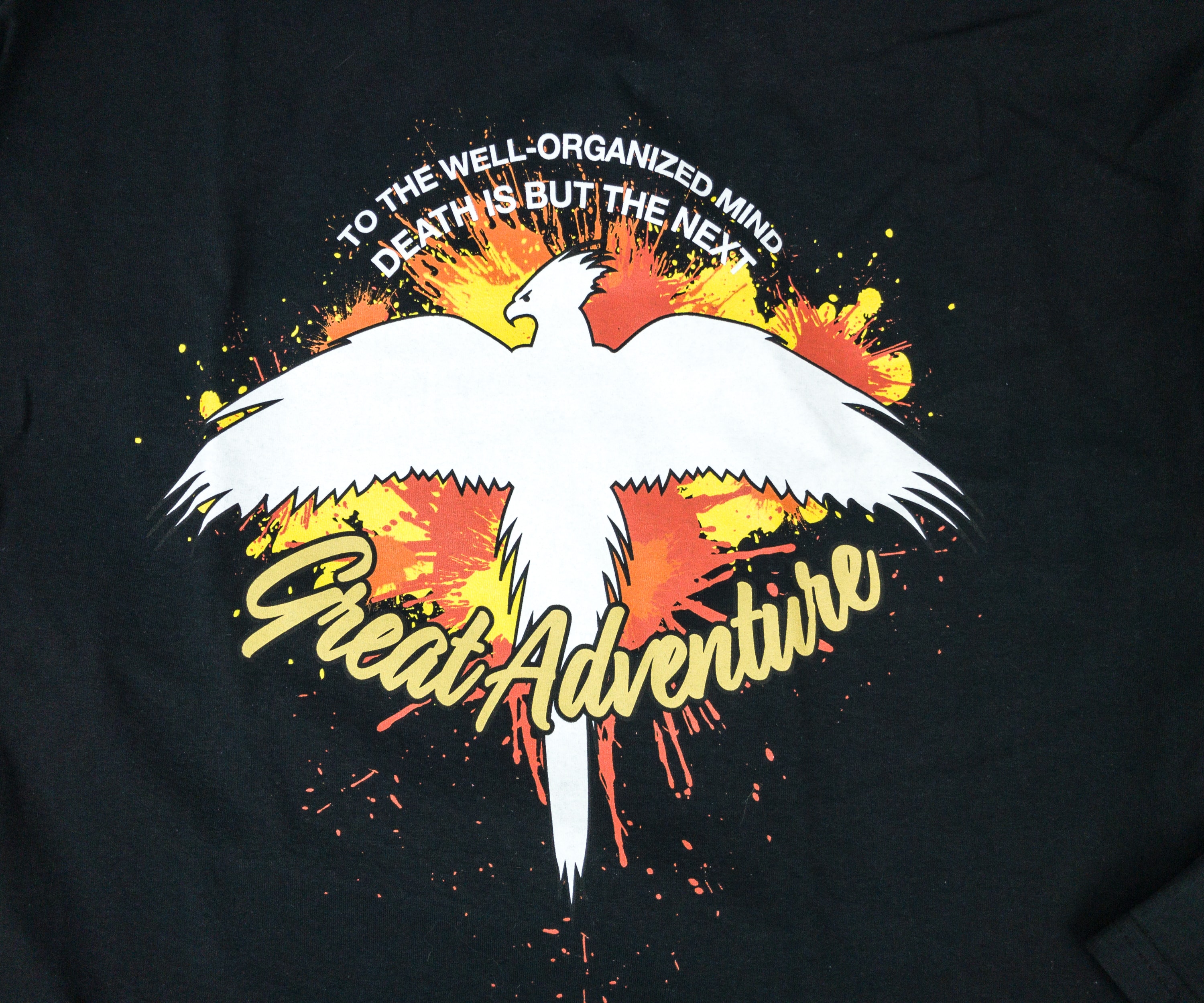 I also love the quote printed on this shirt.
To the well-organized mind, death is but the next great adventure.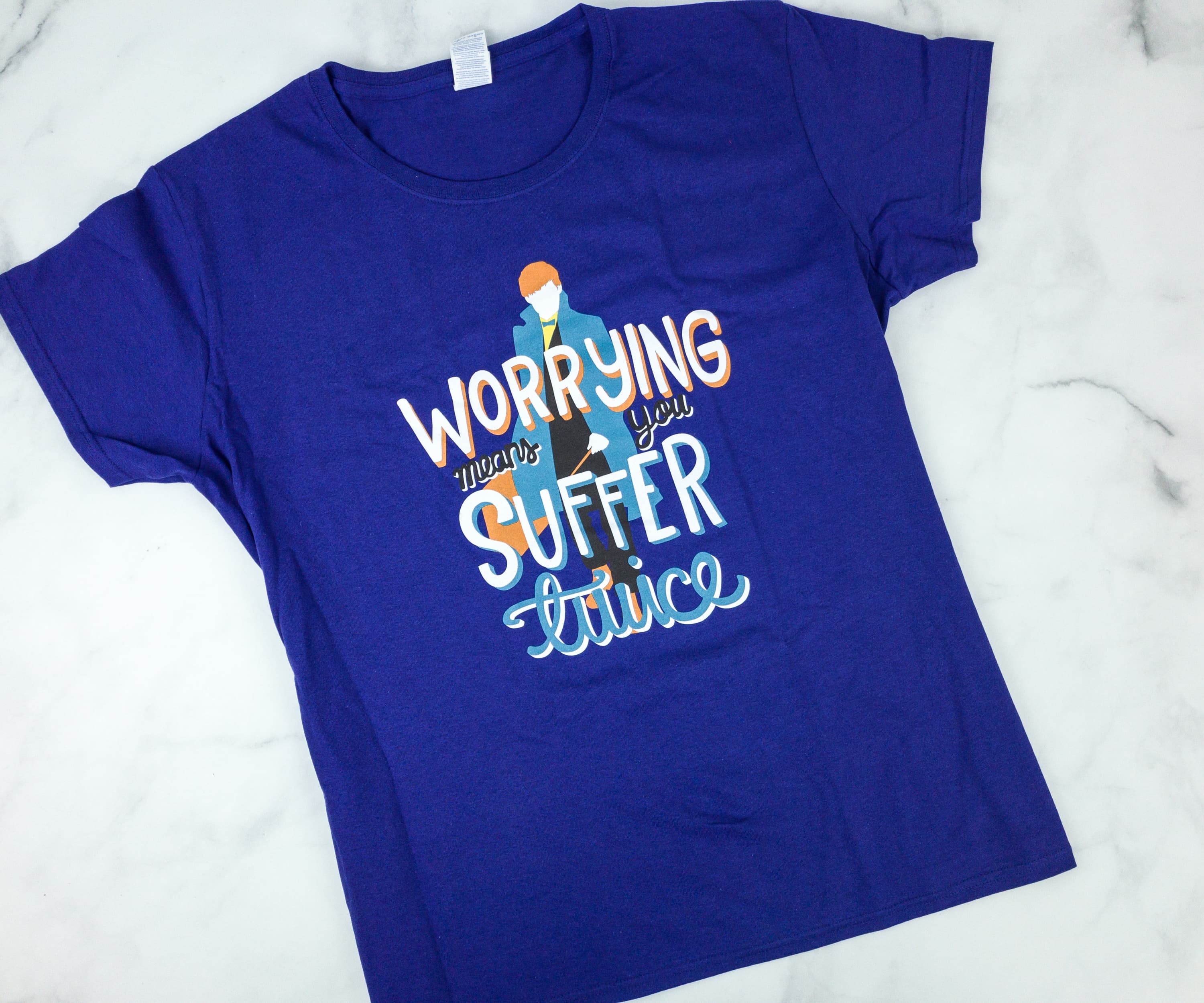 Magical T-Shirt (£11.99) The royal blue Gildan shirt I got this month features the Magizoologist, Newt Scamander!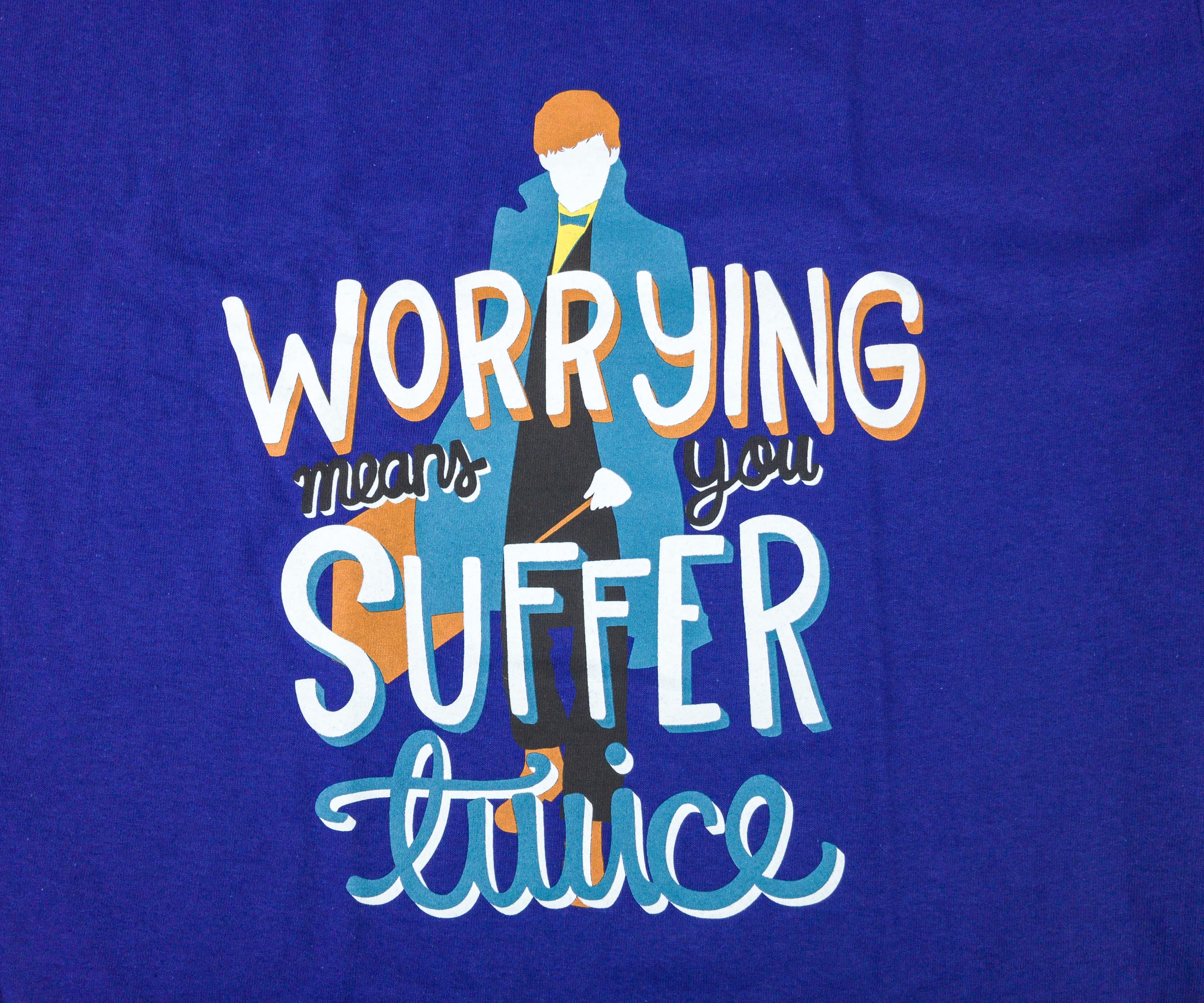 The quote on the shirt is also from Newt.
Worrying means you suffer twice.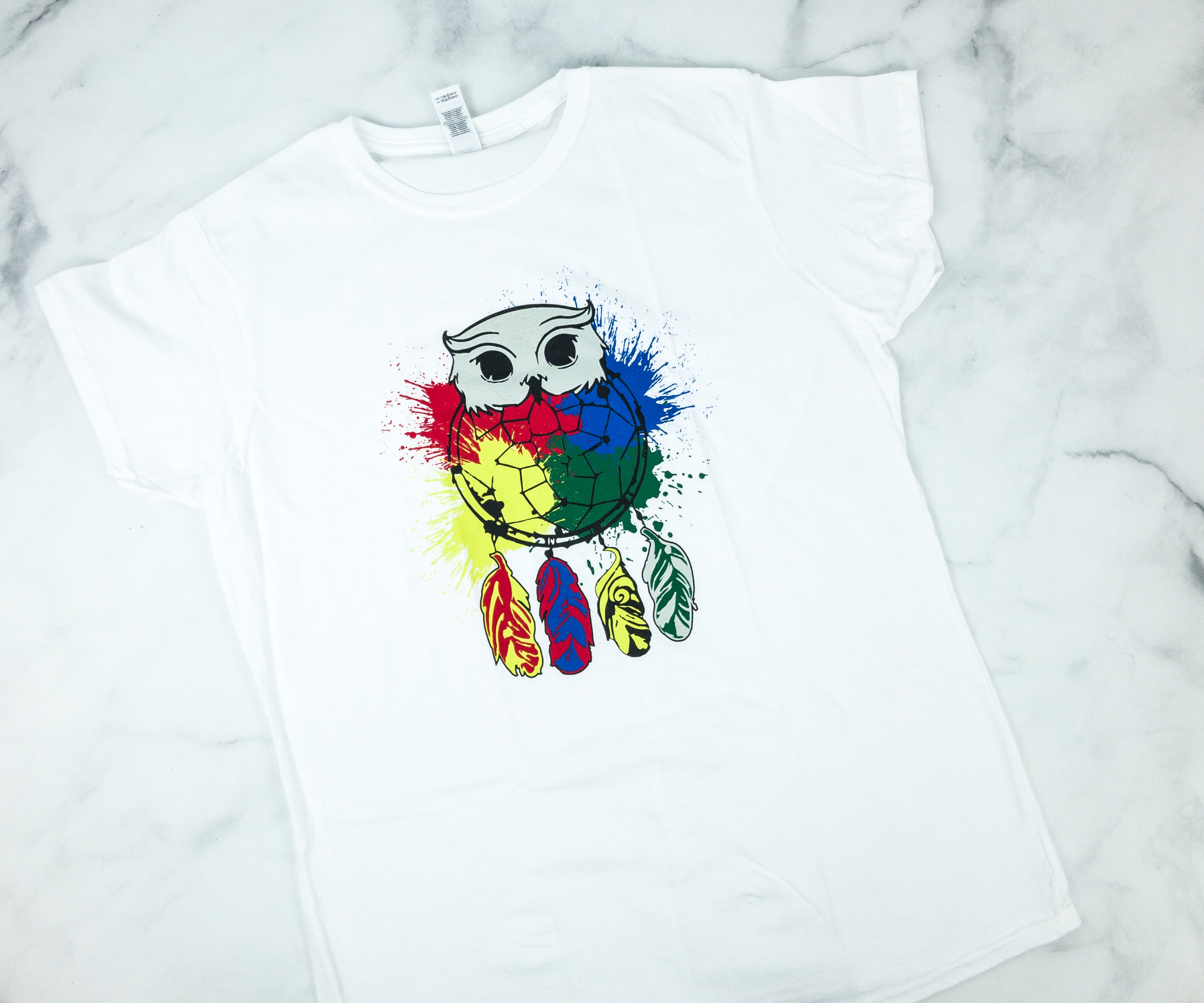 T-Shirt (£11.99) Another Gildan shirt is included in the box and this time it features the beautiful Hedwig as a colorful dreamcatcher!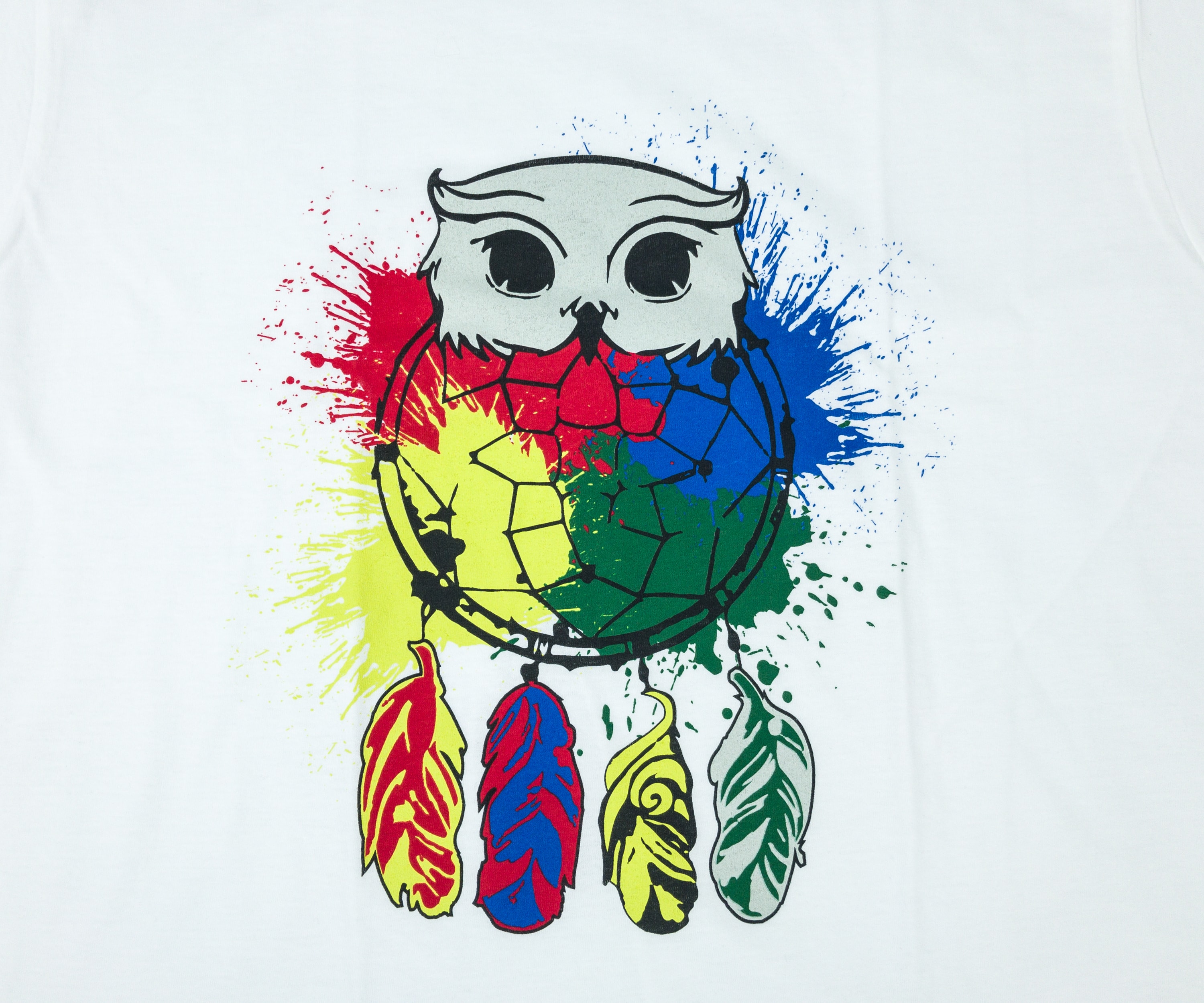 I am not really a fan of white shirts, but having a colorful design, I can give this a thumbs up! And I love that adorable owl too, so why not?
This month, we got a bunch of wearables again and we're not complaining! Among the three, it's kind of surprising that I love the Owl Dreamcatcher which happens to be a white shirt. The other two are gorgeous as well, and really fun addition to my Harry Potter wearables collection. The wand from Noble Wands is also beautiful and I love getting those replica sticks, each has unique characteristics. The artworks are great too! The Durmstrang poster is fierce, so as the Grindelwald artwork by the featured artist. This box is one to beat, especially when it comes to items that are from the Wizarding World!
What did you think of the special edition World of Wizardry Geek Gear box?
Visit Geek Gear World of Wizardry Special Edition to subscribe or find out more!