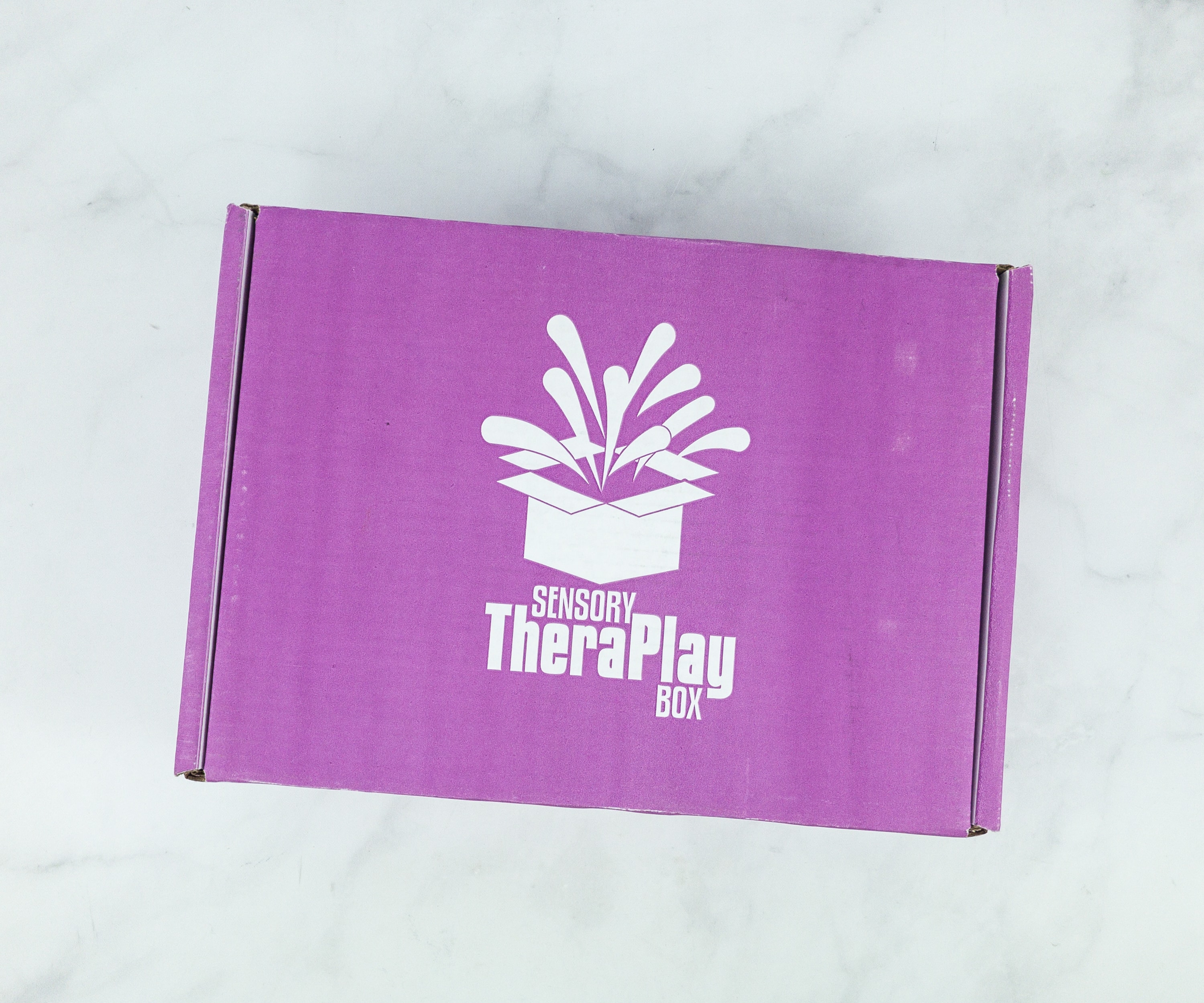 Sensory TheraPLAY Box is a monthly subscription that delivers sensory toys designed for 4 to 9-year-old children. Each box is curated by a pediatric occupational therapist. While the box is ideally suited for autistic children, those with sensory processing disorders, and those who suffer from ADHD, anxiety, and behavioral issues, it's also just a really fun toy box for anyone interested in playing and exploring, although there may be a few items that are really sensory-specific. Boxes cost $39.95 each. Discounts are available for longer prepaid subscriptions.
DEAL: Get 10% off your first box! Use coupon code WELCOME.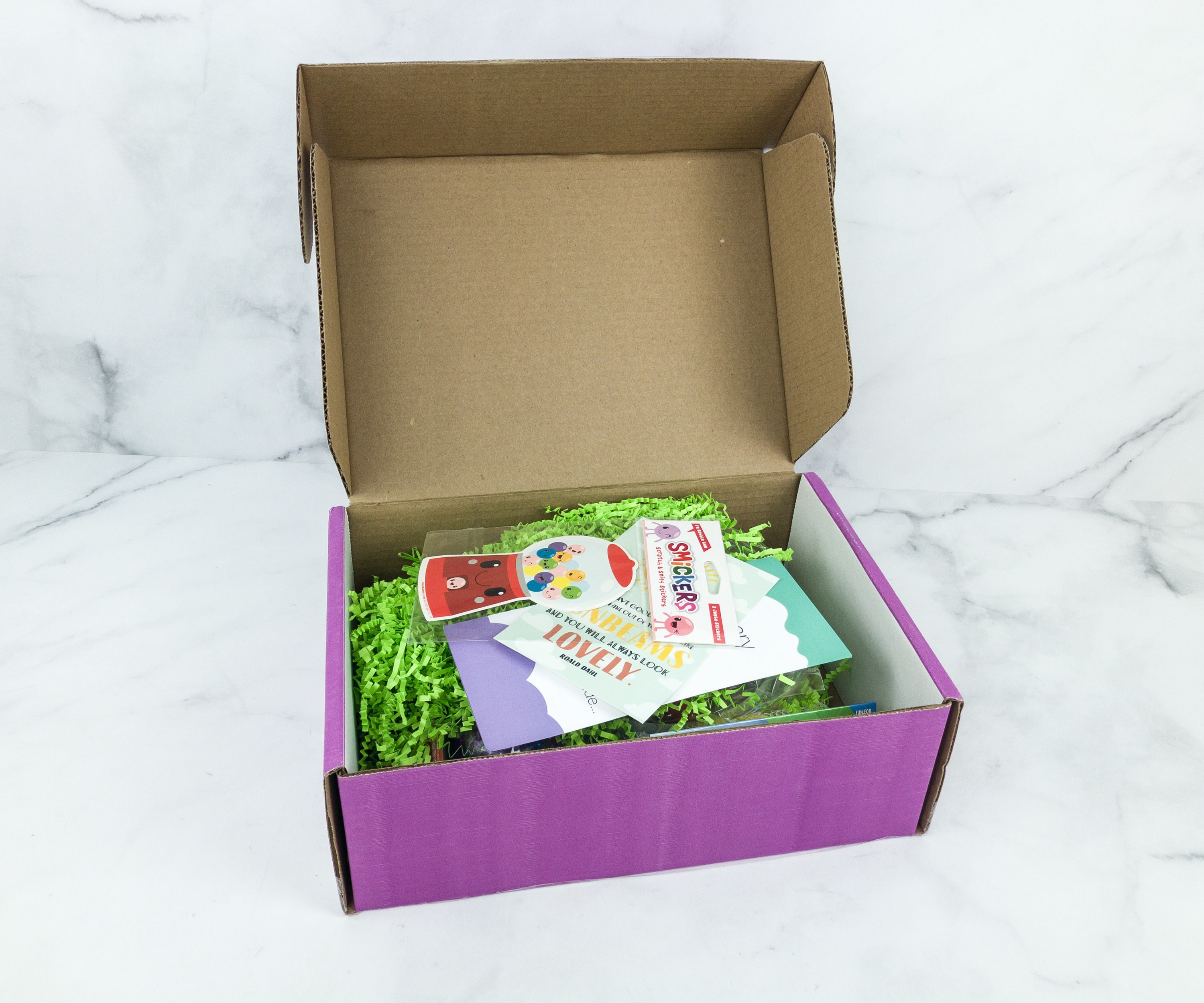 Every month you will receive a random surprise assortment of sensory toys and items for your child. This wonderful sensory box is intended for children on the autism spectrum and/or children with sensory processing issues, but it has anything but a clinical feel — it is packed with bright paper squiggles and is fun to dig into.
Look at all the information cards covering the goodies inside the box. There are green squiggles to hide the surprise contents of this box. How exciting!
They included a little postcard-sized print with an inspirational quote.
At the back of the card is a disclaimer with regards to the use of the toys. You, as the parent, are the one who can determine whether the toys included in the box are appropriate for your child.
They also include a tri-fold brochure providing info about all the items inside the box.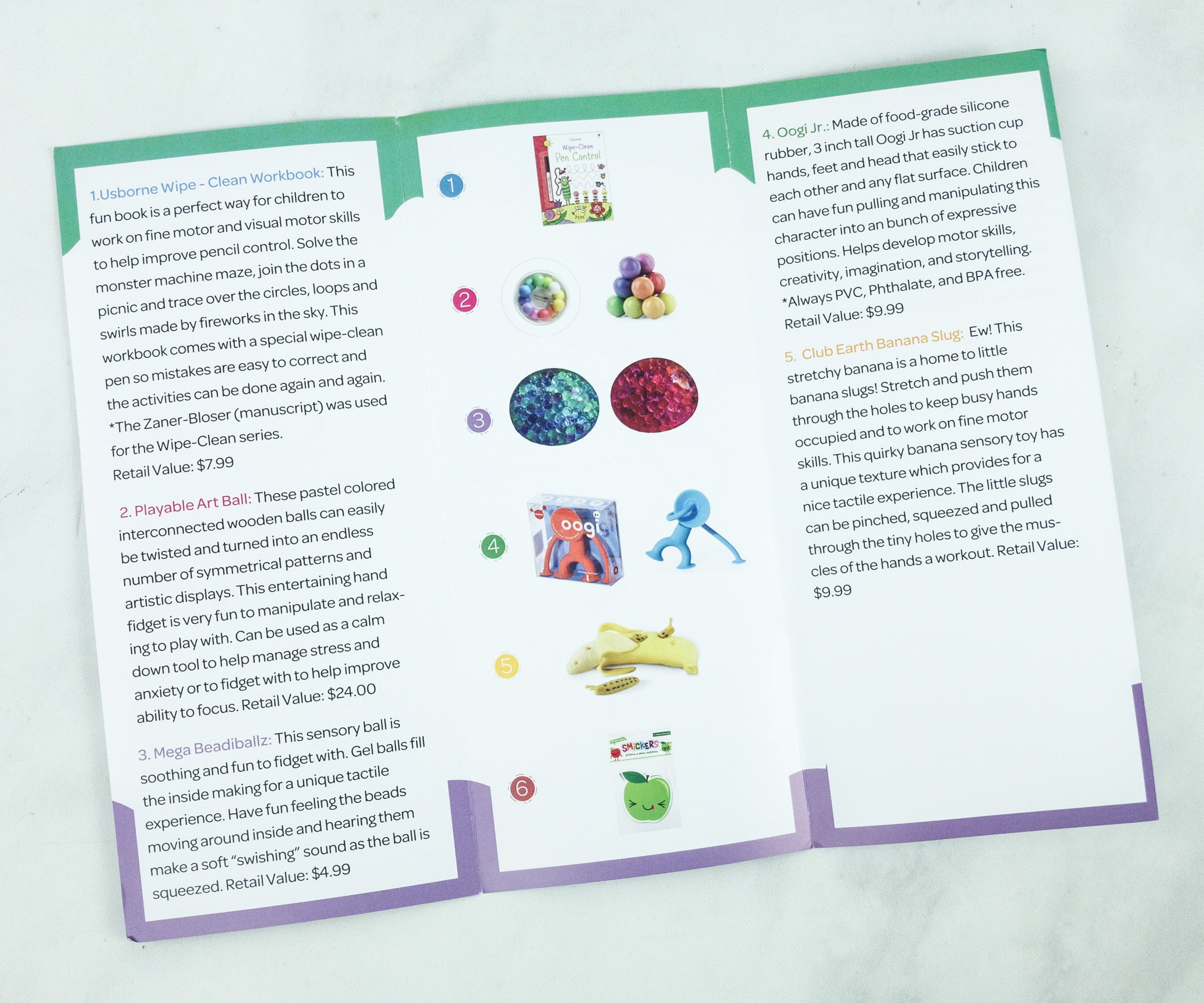 Inside the brochure is a detailed explanation of each item and its common therapeutic use. Examples of items include putty, textured tactile toys/ fidgets, craft activities, light up toys, drawing utensils, etc. They also note the retail value of each item.
Kids with emotional disturbances (e.g., hyperactivity, impulsivity, excessive anxiety, temper tantrums, poor coping skills) can also benefit from the items in this box.
Everything in the box!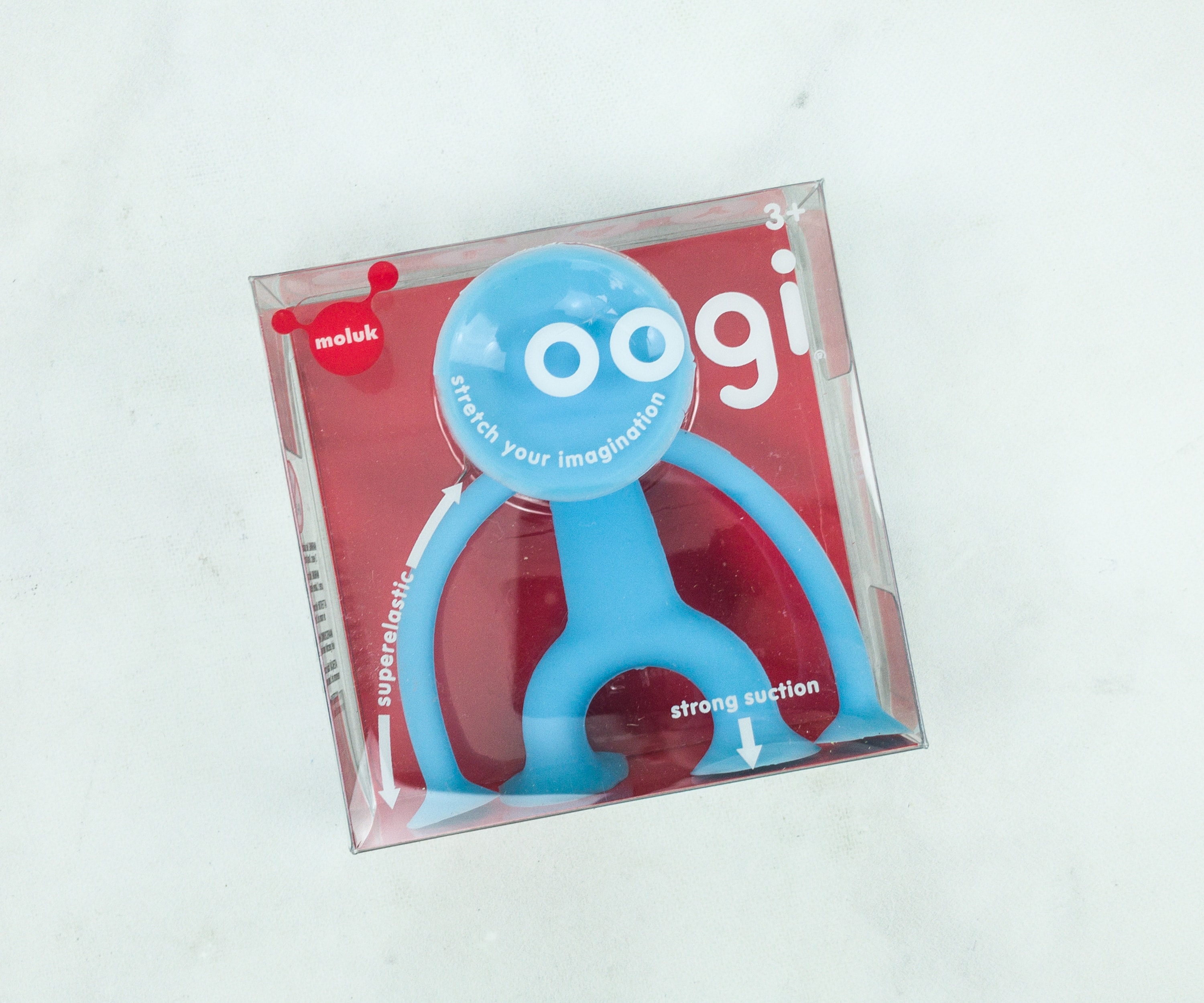 Moluk Oogi Jr. Fidget Toy ($9.99) The MolukOogi Jr. is the perfect companion for kids during long drives and long waits as this fidget toy is quite tactile and expressive too. It's a simple toy but can come up with numerous poses that will keep your child engaged.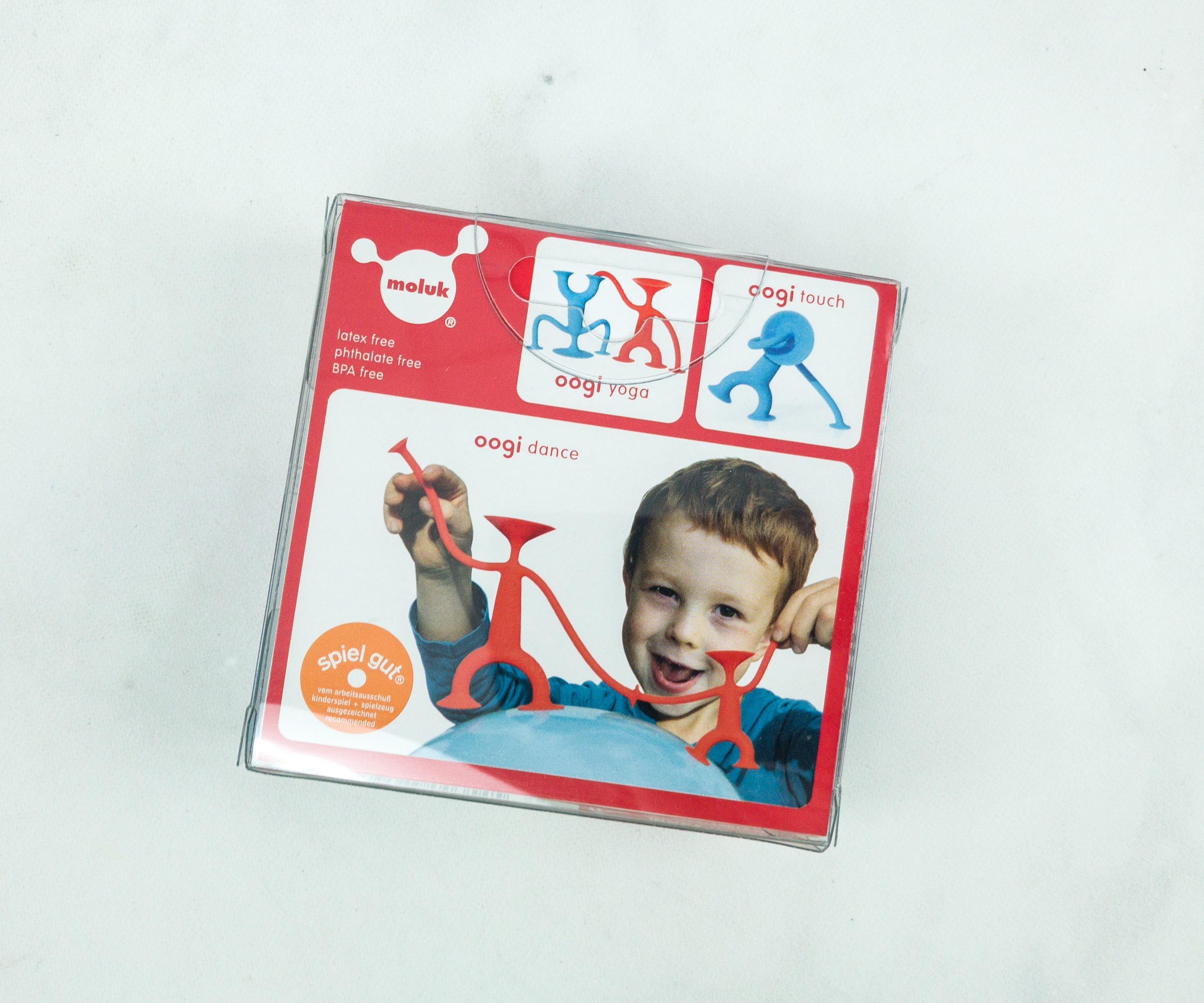 On the box, there are photos featuring samples of what kinds of poses the toy can do.
This fidget toy is made from food-grade silicone rubber and measures 3 inches with suction cups for its head, hands, and feet. The suction cups can stick to one another or any surface for that matter.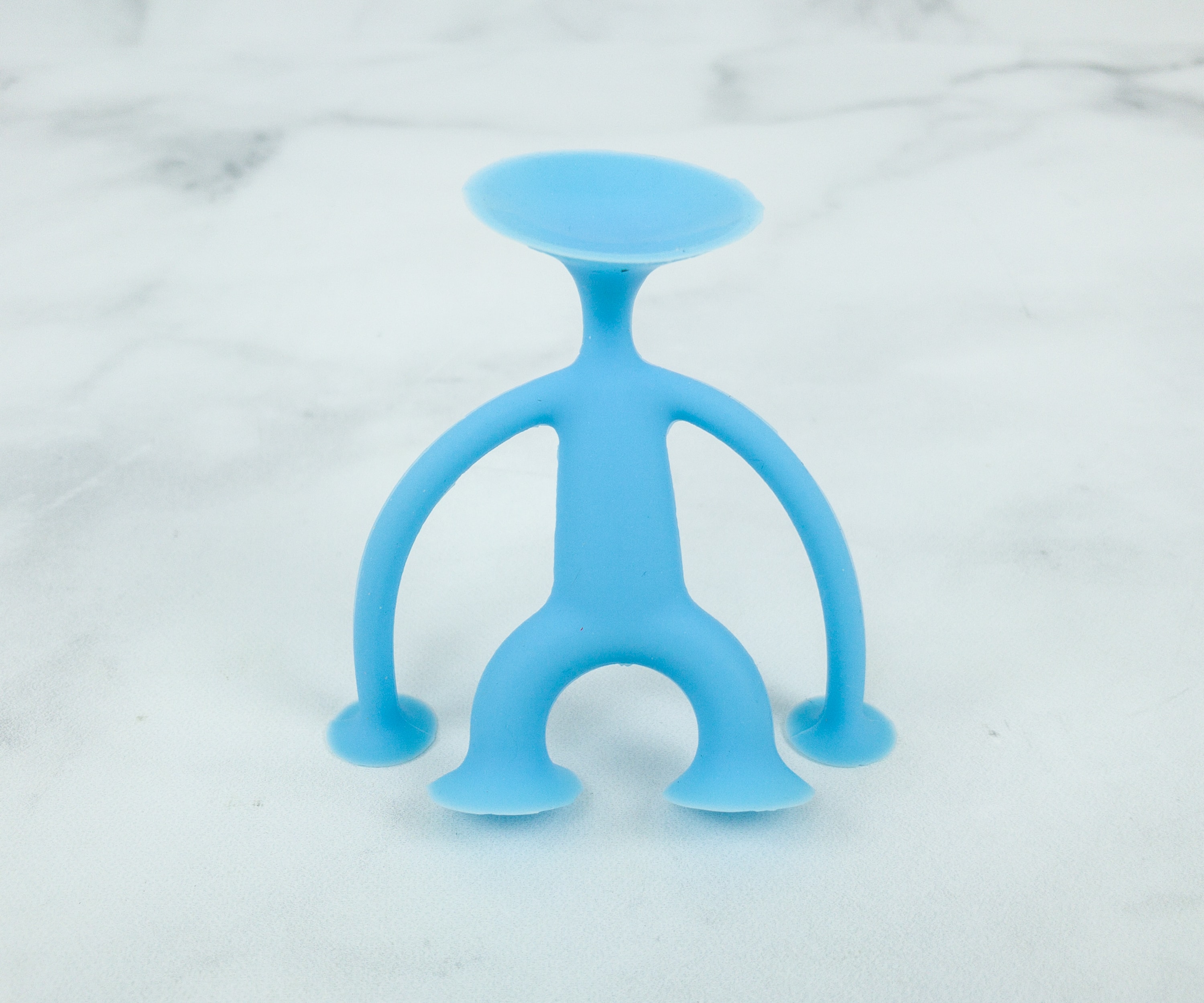 It's a simple toy that promises hours of playtime as your child comes up with numerous poses that can help them express their feelings in a fun way.
Mega OddiTeez Beadiballz ($4.99) Beadiballz is a small rubber filled with slime and colorful beads.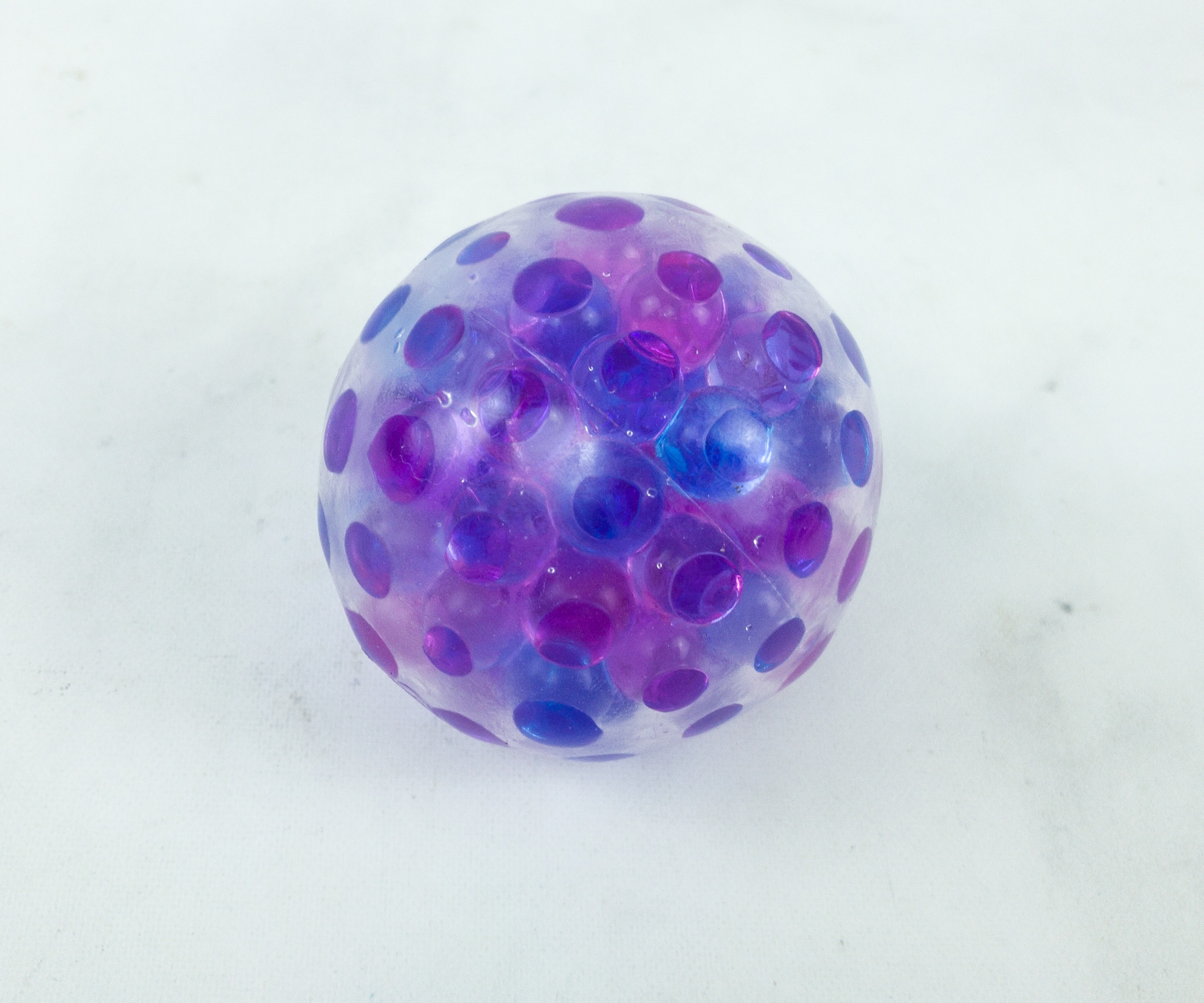 Children who are having a temper tantrum or starting to become frustrated with their inability to relay their emotions or feelings may find this toy to be useful in releasing some tension. The colorful beads are mesmerizing to look at and can follow the kneading, pulling, squishing, and squeezing your child does with this toy. It's a great stress-reliever and the rubber helps strengthen your child's grip too.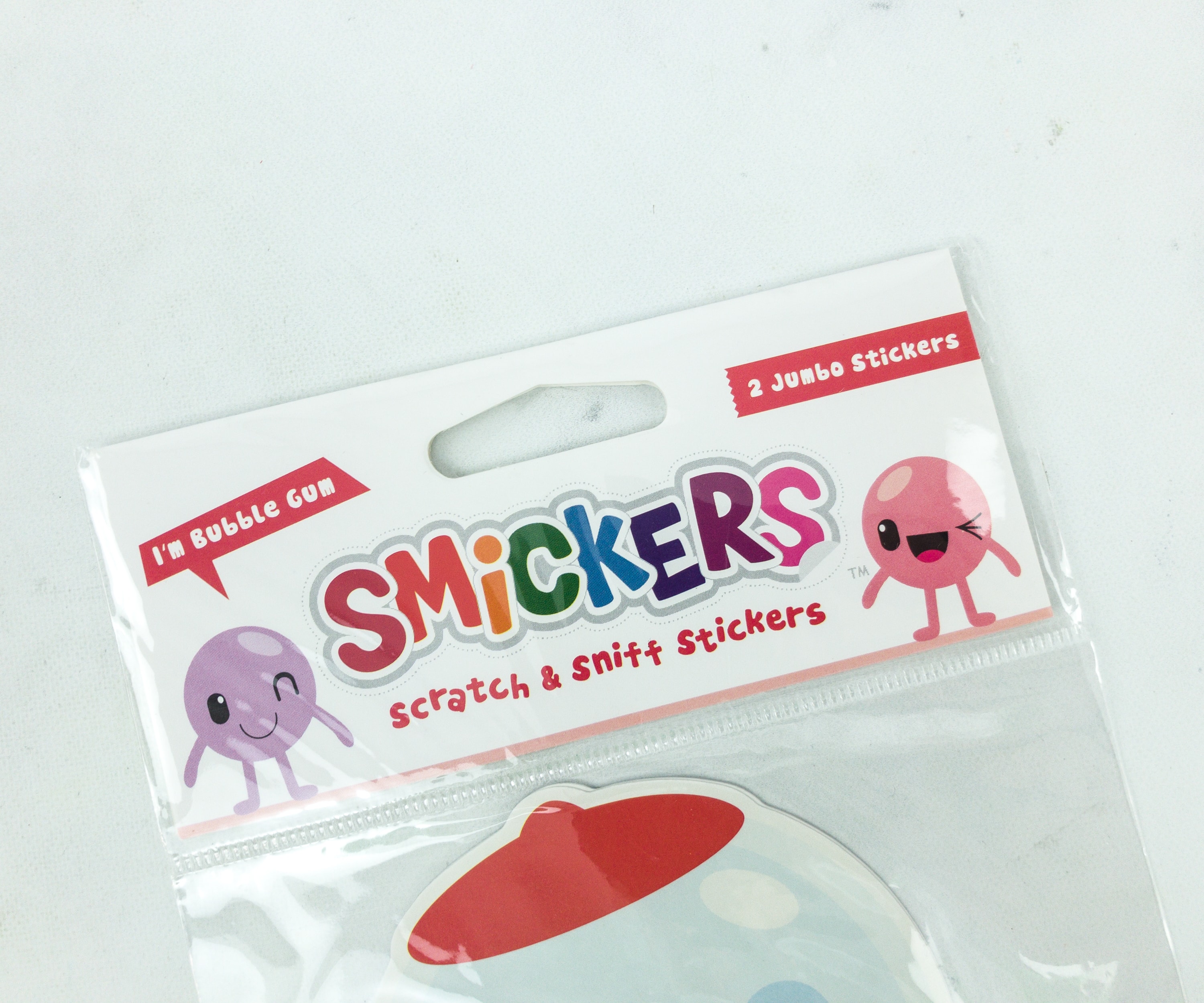 Scentco "Smickers" ($1.99) Scentco has created these scent-sational stickers that kids can scratch and sniff.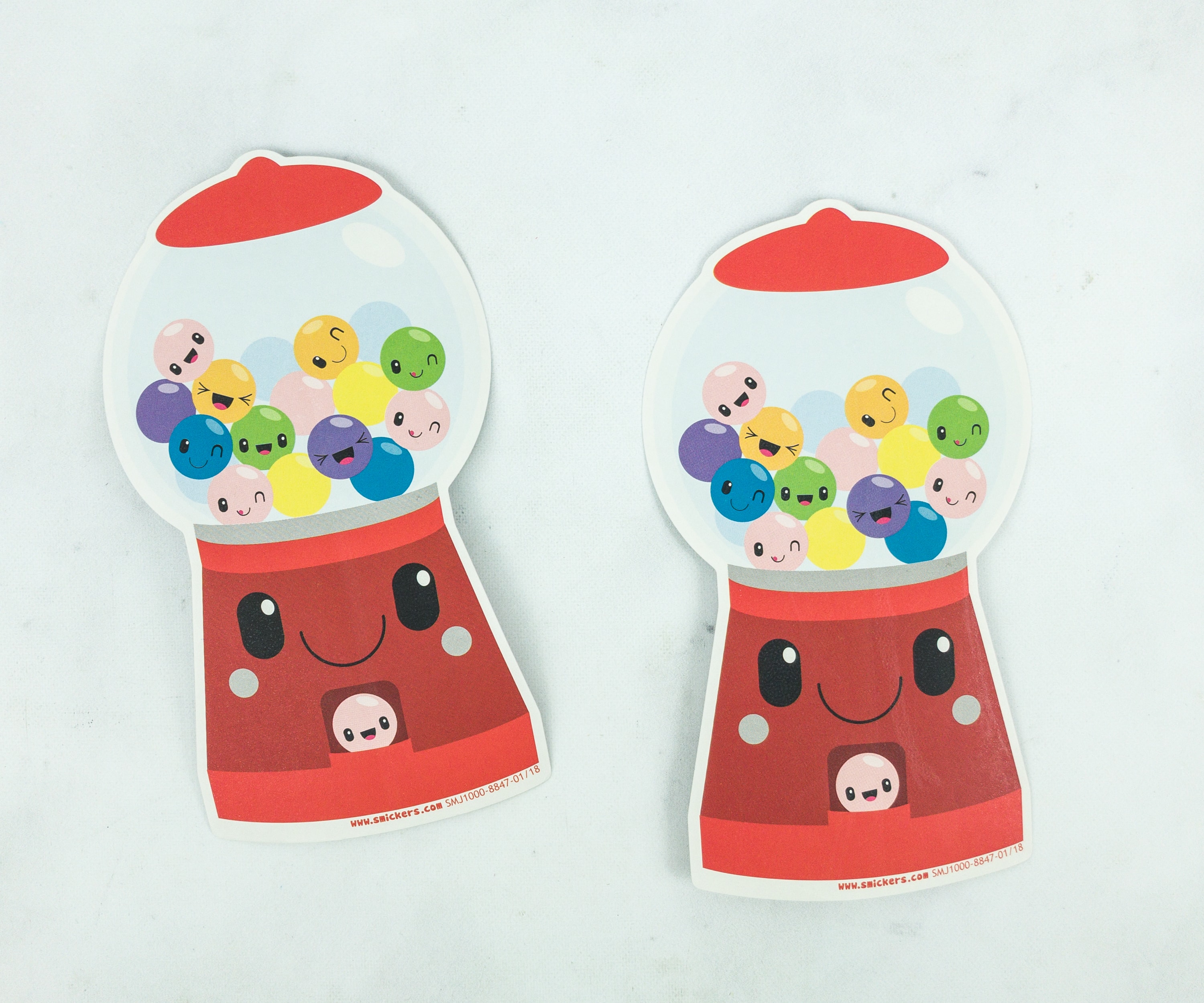 We got two gumball stickers in the pack and both have a fruity gum smell. Scentco promises that the scent of these stickers will last up to two years, hence their two-year guarantee.
Club Earth Banana Slug ($6.85; $9.99 on the card) Well, this is an unusual toy but somehow it has endeared itself to my kids. The Club Earth banana slug is made up of a stretchable banana with holes and two slugs.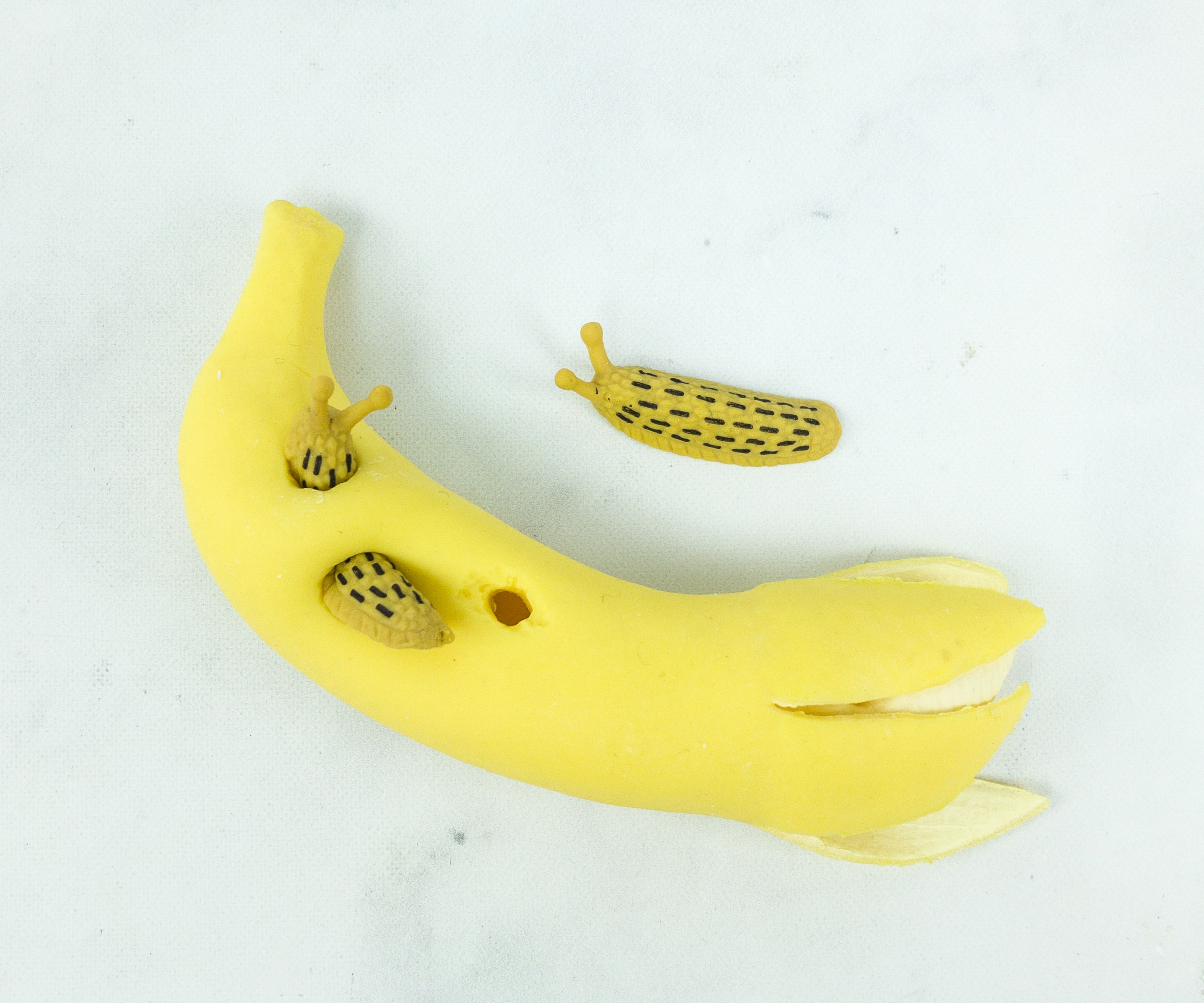 As you can see, the banana seems to have sprouted some slugs on its skin. Place the slugs in the holes and pull and stretch them any way you like. It's an excellent toy for hand and eye coordination.
It does look and feel like a banana. Silly & delightful & soothing, too!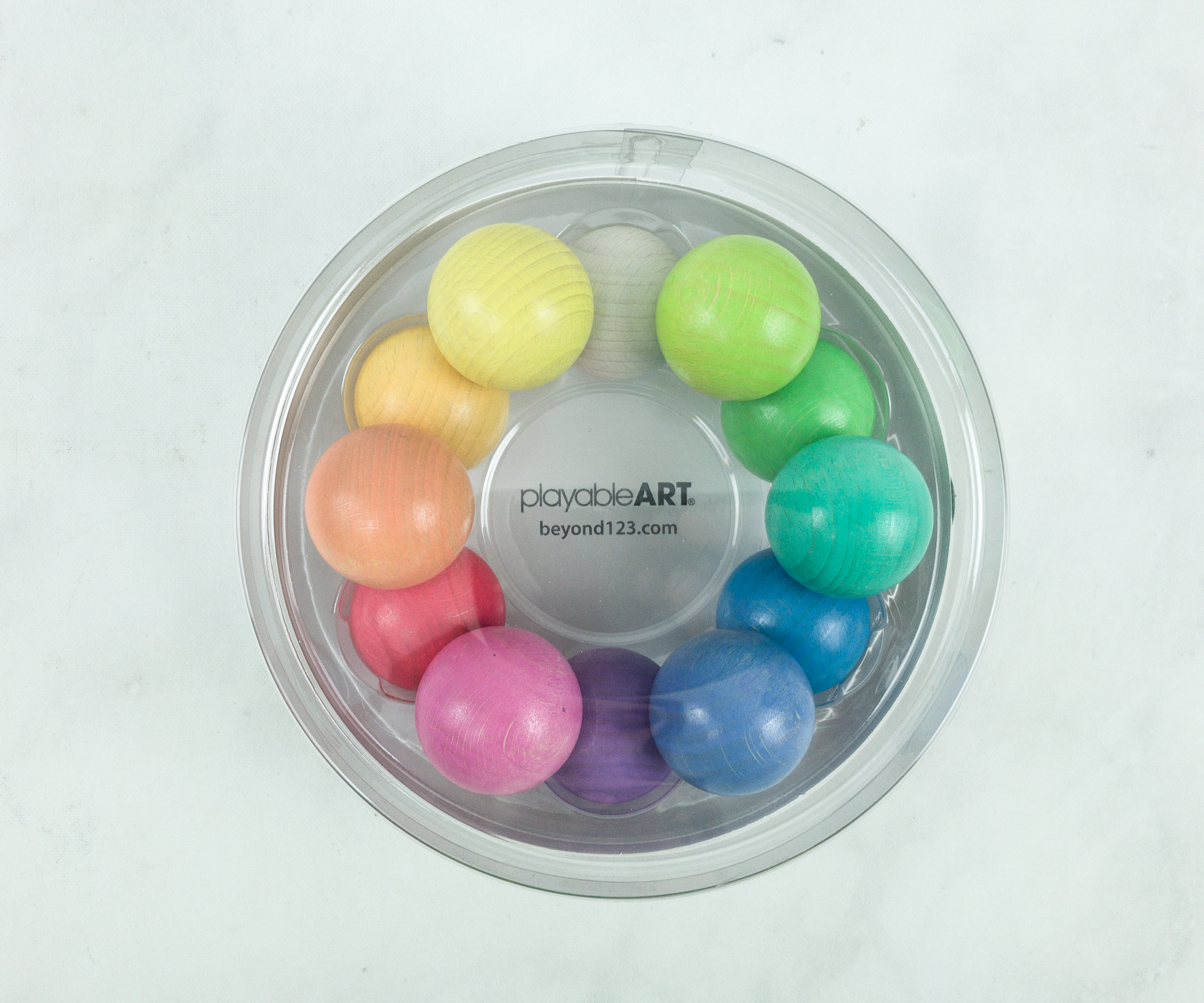 Playable Art Ball ($29.99; $24 on the card) This playable art ball allows your child to create various structures and designs.
The bottom of the pack features different styles and designs that you can make with these balls. The colors of the balls will keep your little one engaged and give them room to explore their imagination as they twist, turn, and pull the balls into different shapes.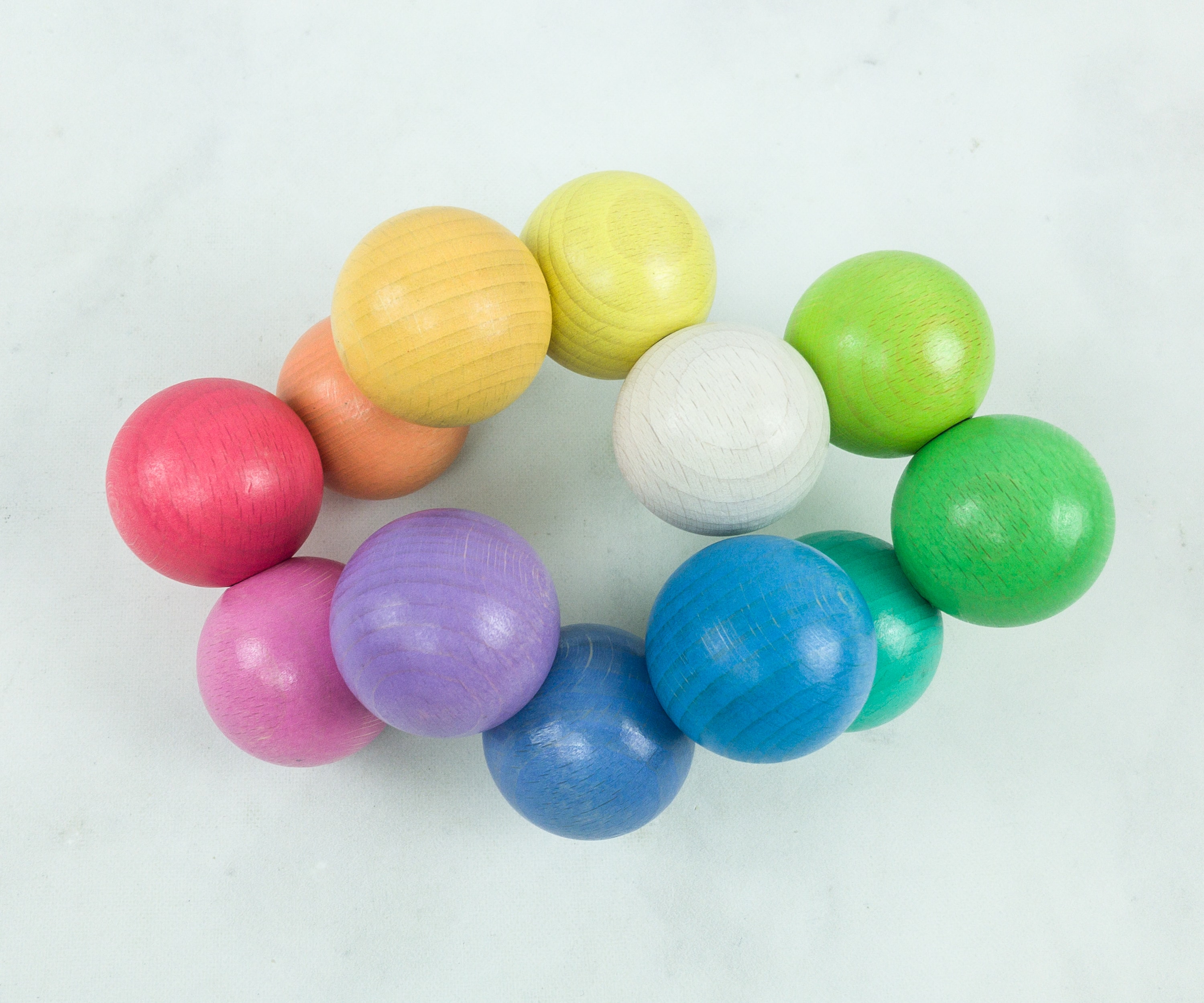 There are 20 colorful balls that are interconnected with one another. The balls are 1.25 inches in diameter which helps your child get a good grip on the balls.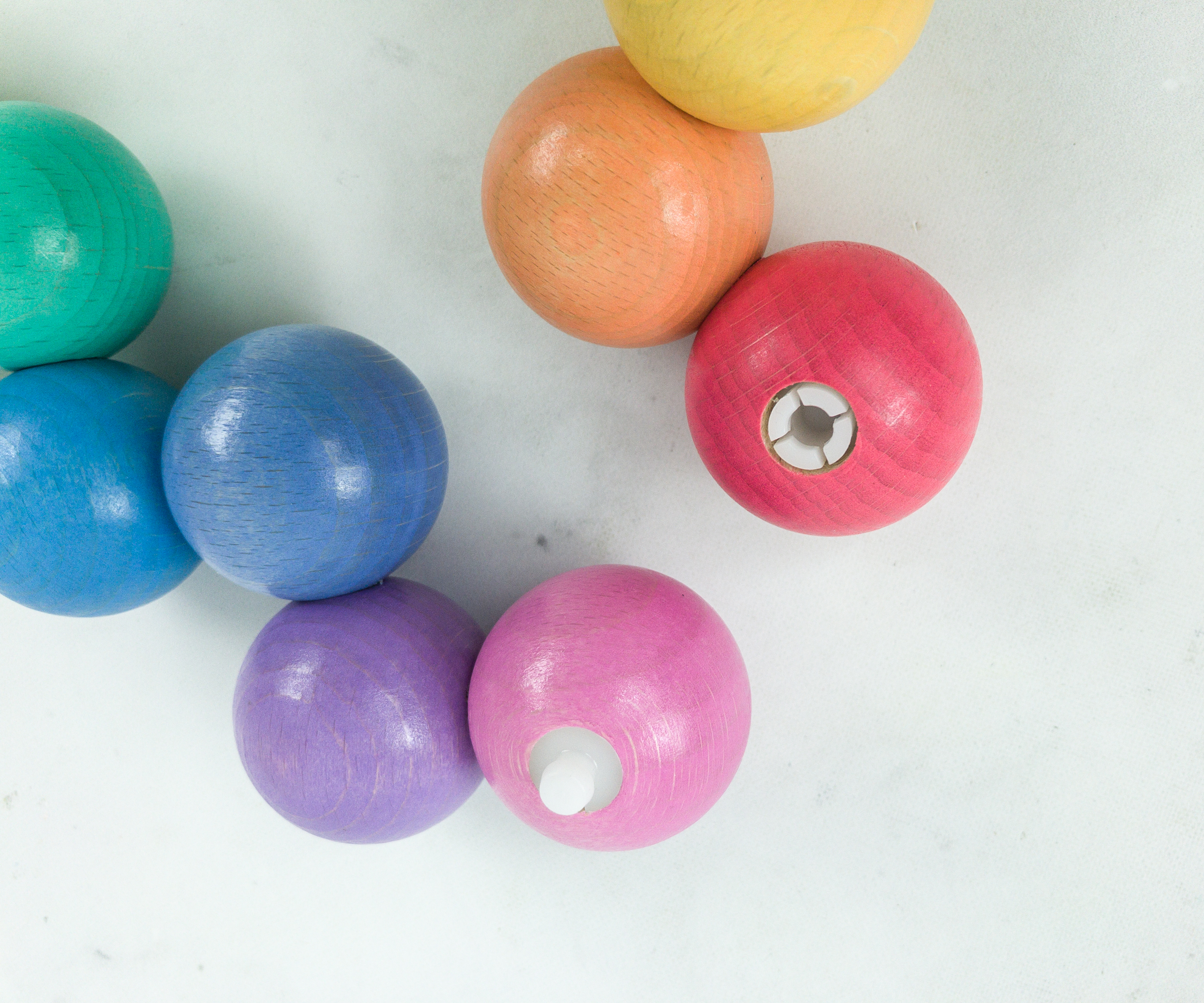 Your child can pull the balls apart and put them together depending on their preferences. It is quite fascinating to see my child come up with different designs using these wooden balls. Also, you don't have to worry about the paint because it is chemical-free and water-based.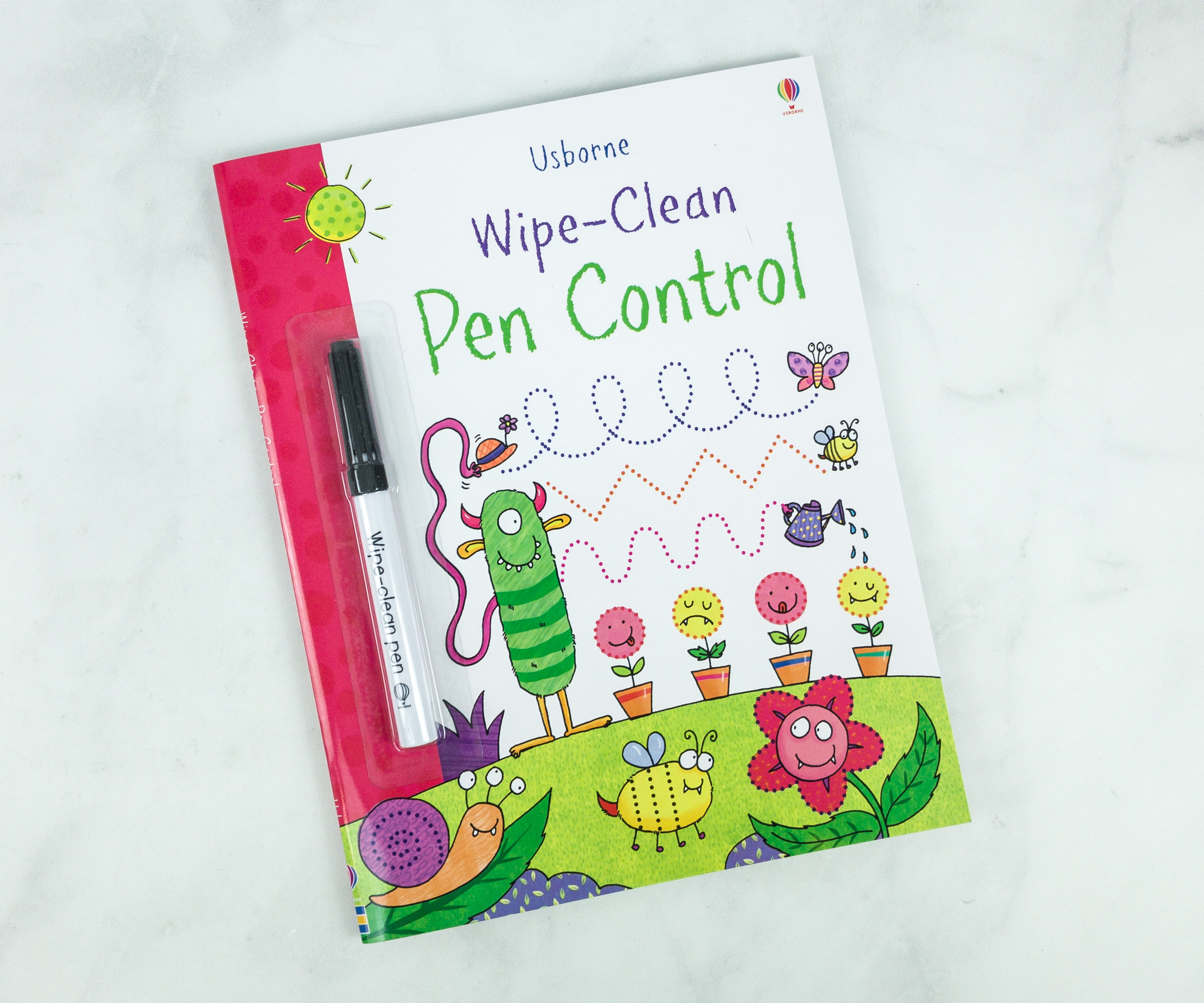 Usborne Wipe – Clean Workbook ($7.99) This book aims to help children learn how to use a pen when writing. It features fun and colorful characters!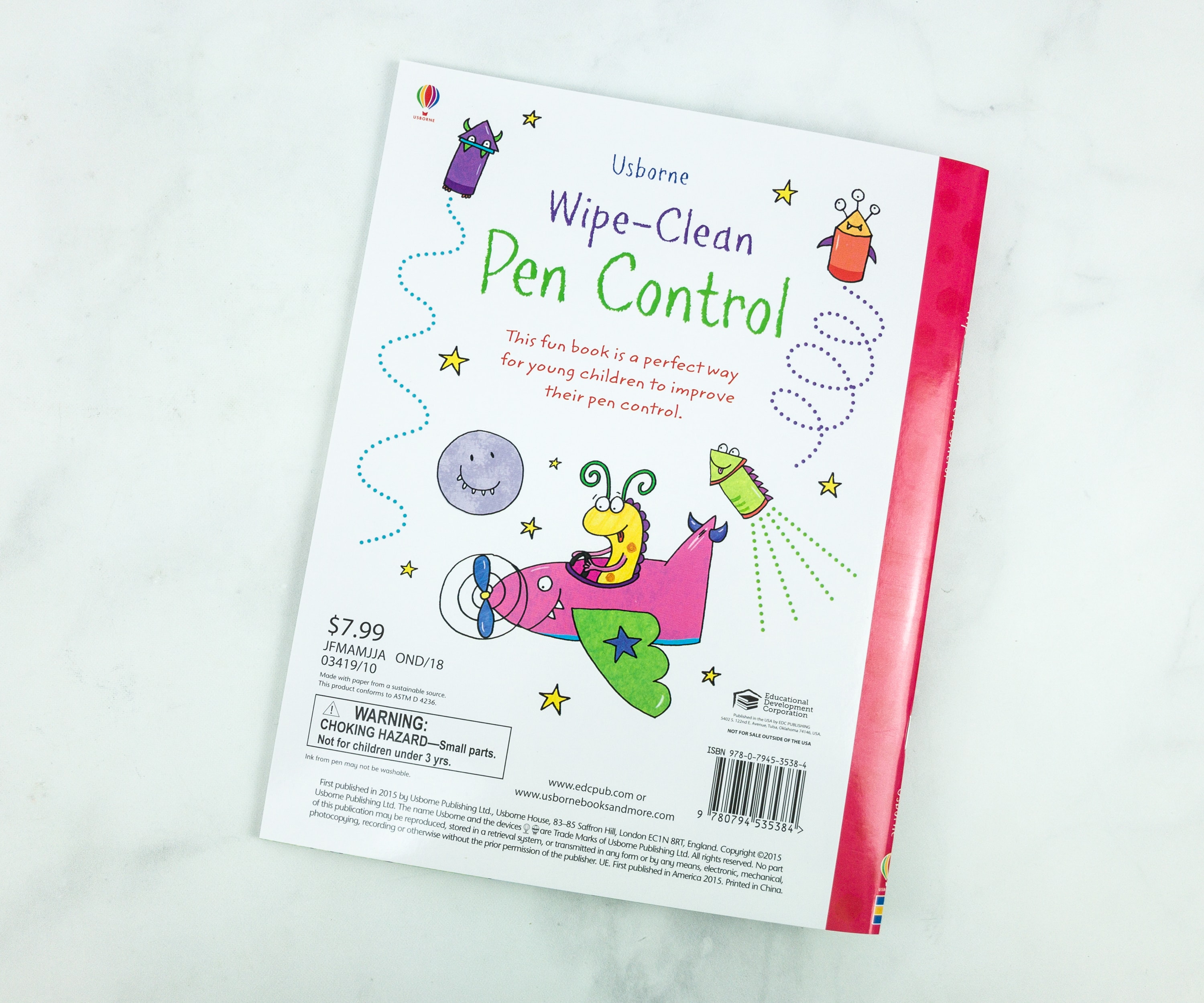 As the name suggests, this workbook makes use of an easy to wipe pen, so your child can erase their work and repeat as needed. It's like magic!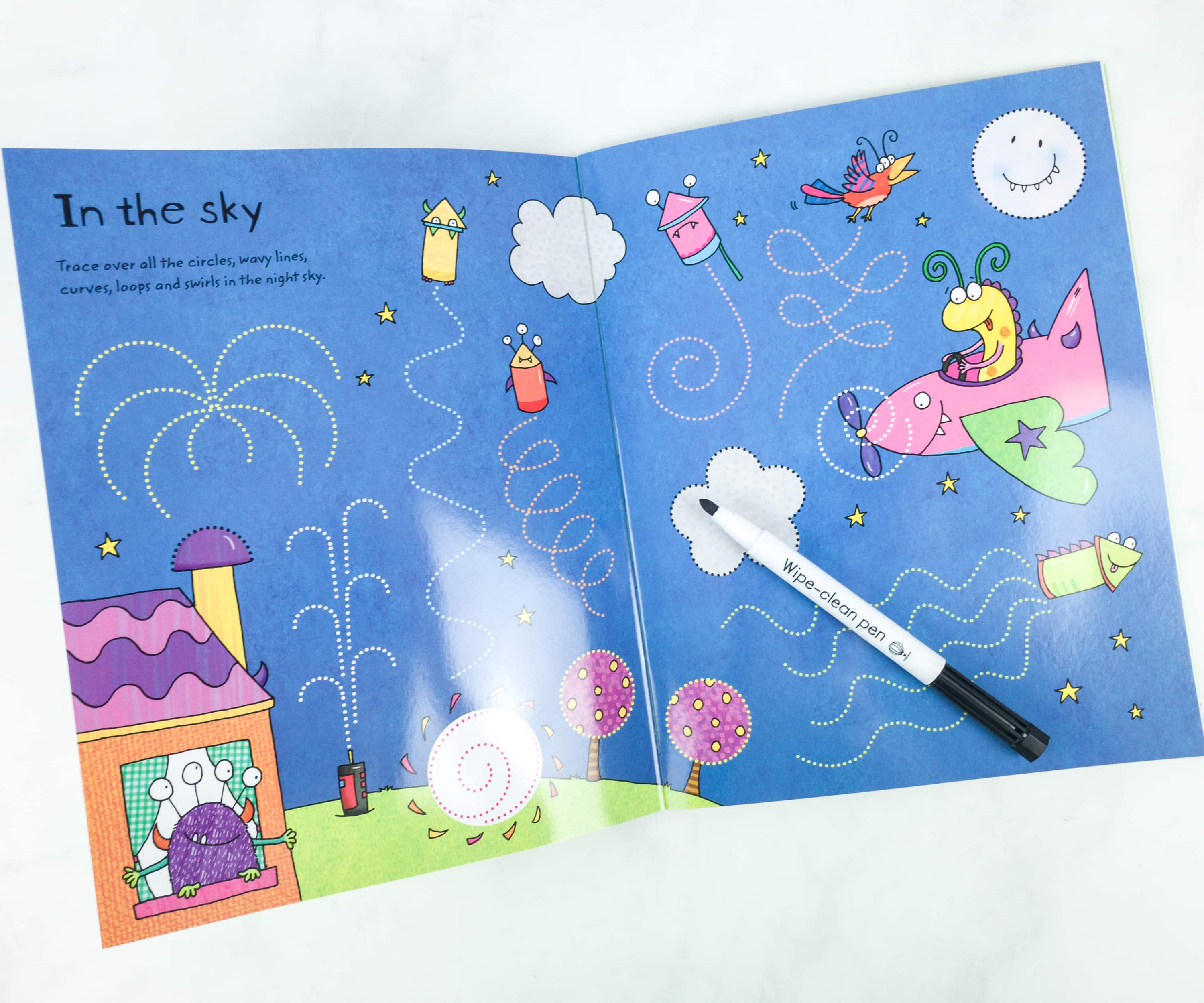 There are several pages worth of activities that your child can trace using the wipe-clean marker included in the package. It teaches them how to move their hand to create different shapes and designs with confidence.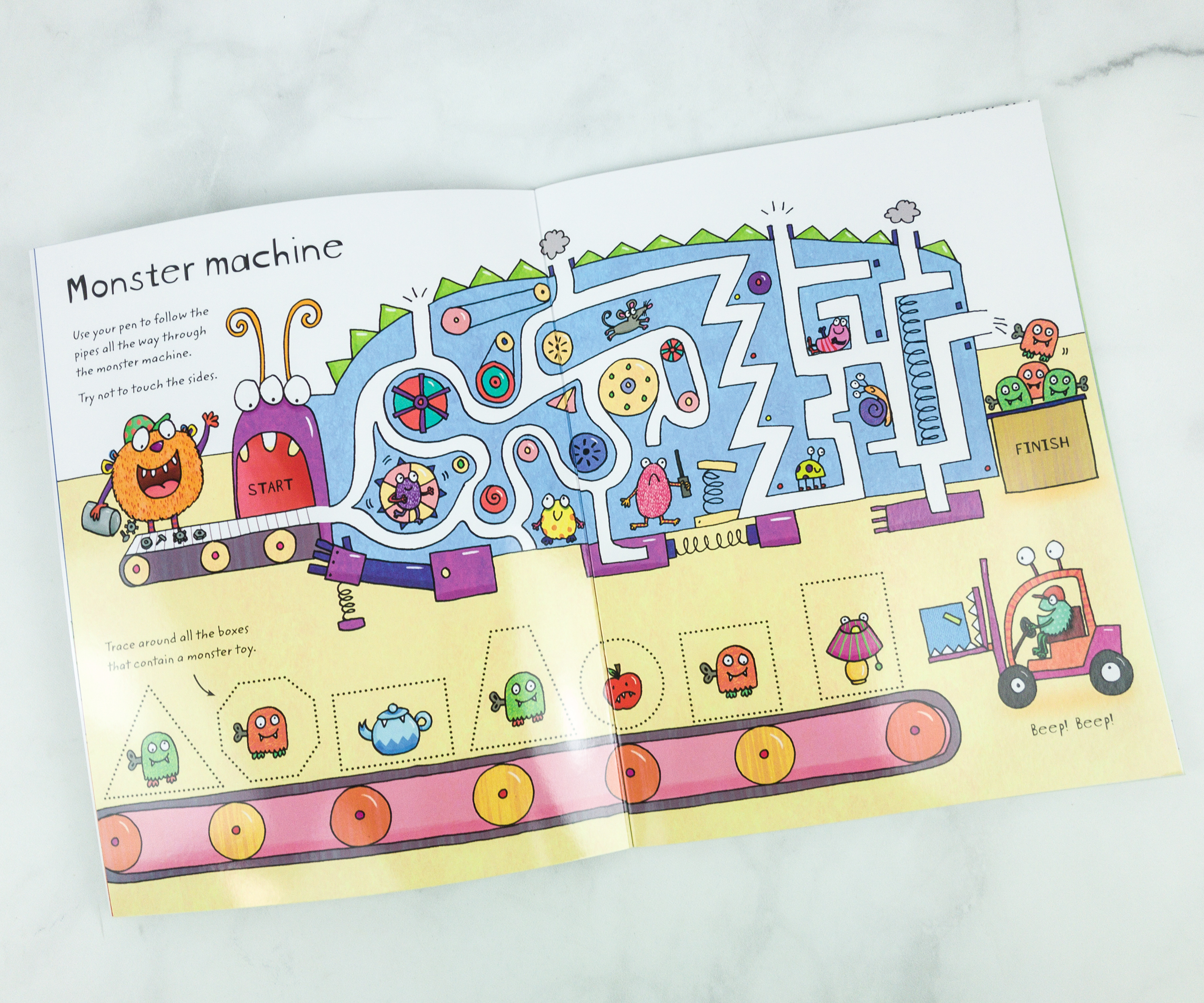 It also features a monster machine! This won't be your usual straight lines, but rather swirls, curls, zigzags and all kinds of shapes too.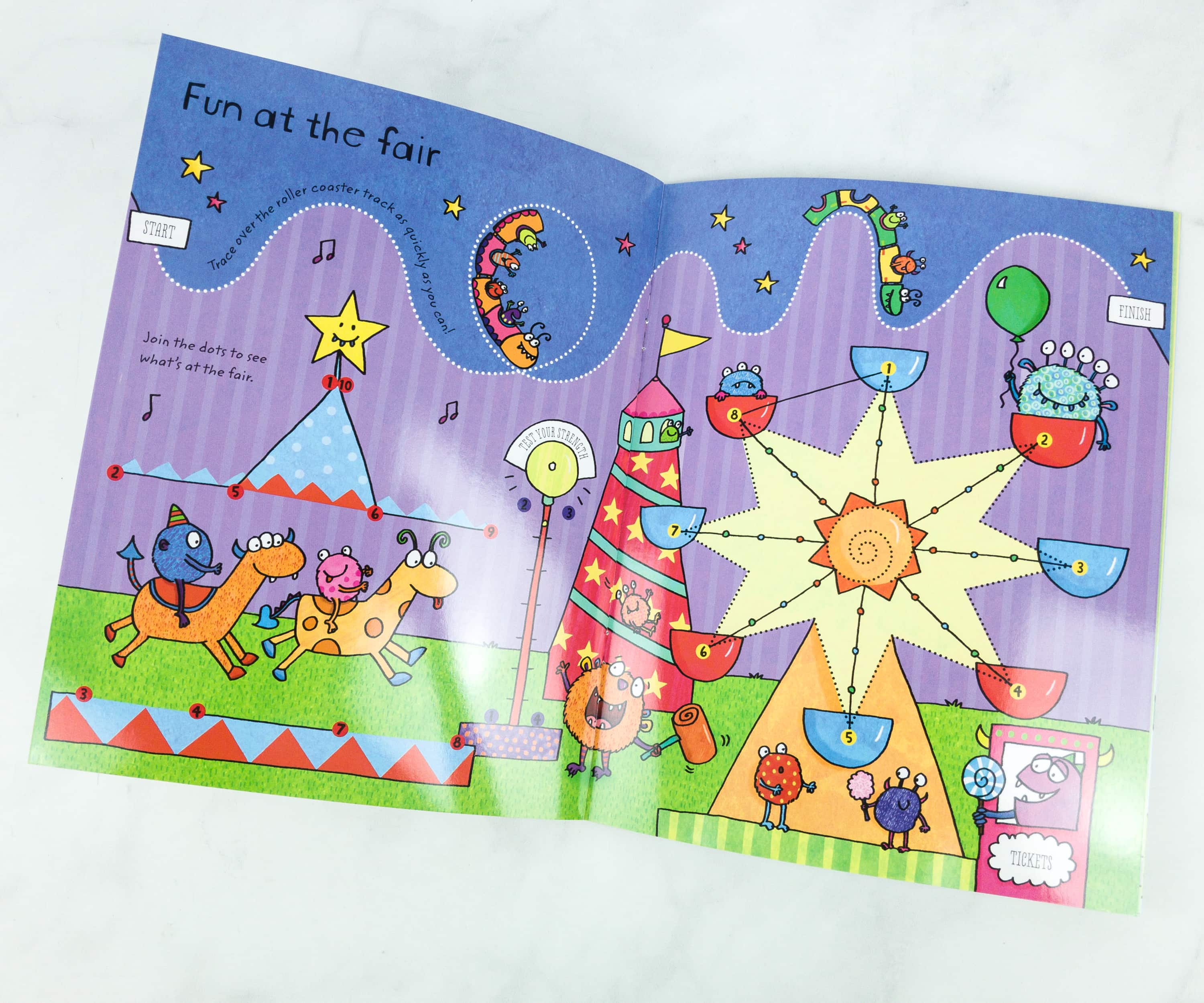 Another spread in the workbook shows a fun fair. What better way for your child to become familiar with the various aspects of a fair than tracing the shapes of each part such as the ferris wheel, rollercoaster, and even the animal rides!
This month's Sensory TheraPLAY contains an impressive collection of toys and challenging activities that will keep my kids happy and busy. There are some nice fidget toys in the bunch, but their favorite is the swipe-clean workbook where they can trace various shapes and lines. No waste of paper because the ink can be wiped clean. This is box always introduces us to new developmental toys every month and we couldn't be happier. Also, some of these sensory toys can be enjoyed even by adults!
Are you planning to subscribe to the Sensory TheraPLAY Box?