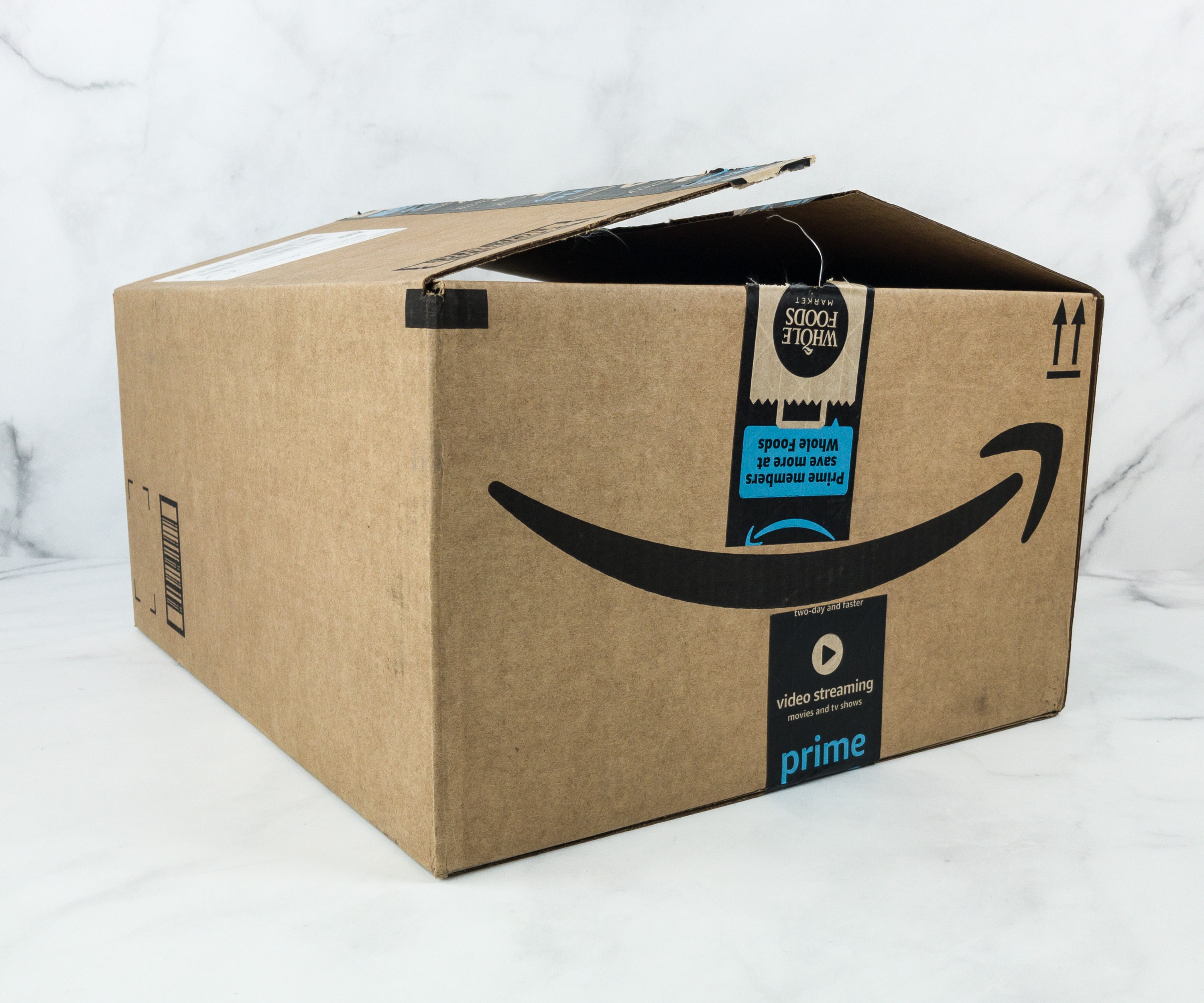 Amazon STEM Toy Club is a monthly subscription box service that delivers age-appropriate STEM toy that encourages any child to learn through play. The subscription costs $19.99 per month, and the theme of the month can be anything from natural sciences to robotics. There's always something new to discover in every box of Amazon STEM Toy Club!

There are three age ranges available for this box: 3-4 year old, 5-7 year old, and 8-13-year-old.
This is a review of the 8-13-year-old box.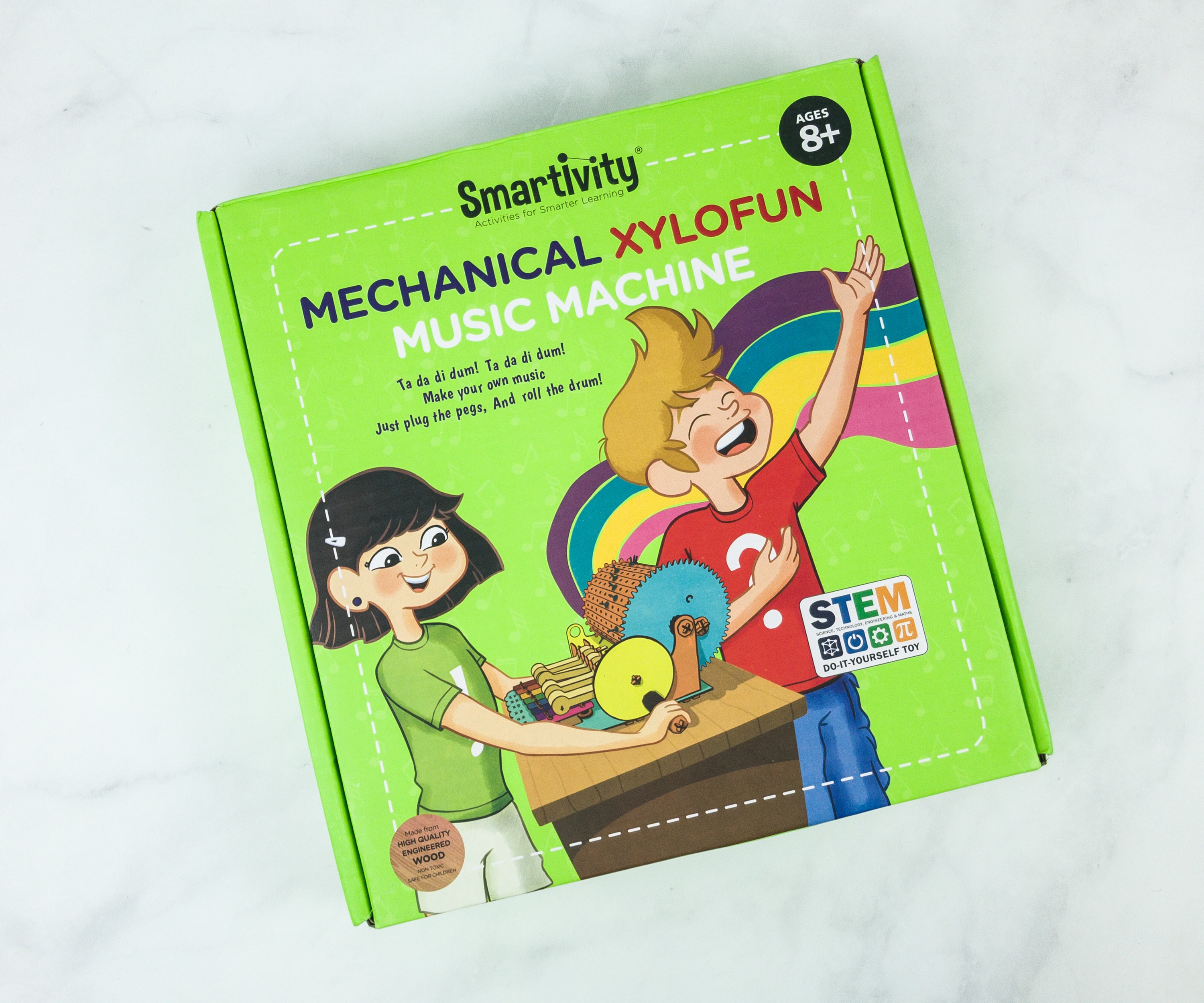 Smartivity Mechanical Xylofun Music Machine ($27.03) This month's featured kit is a Do-It-Yourself xylophone music machine made from 208 pieces of metallic sound plates, plastic handle, and engineered wood components.

The back of the box contains some essential information you'll need for this activity. It has multi-division segments that provide the things you'll get, about smartivity, learnings from this activity, and the actual picture of the project.
The box comes with all the items you'll be needing to create the project, and on top of it is a brown carton for feedback.

All the items are well-packed inside the box!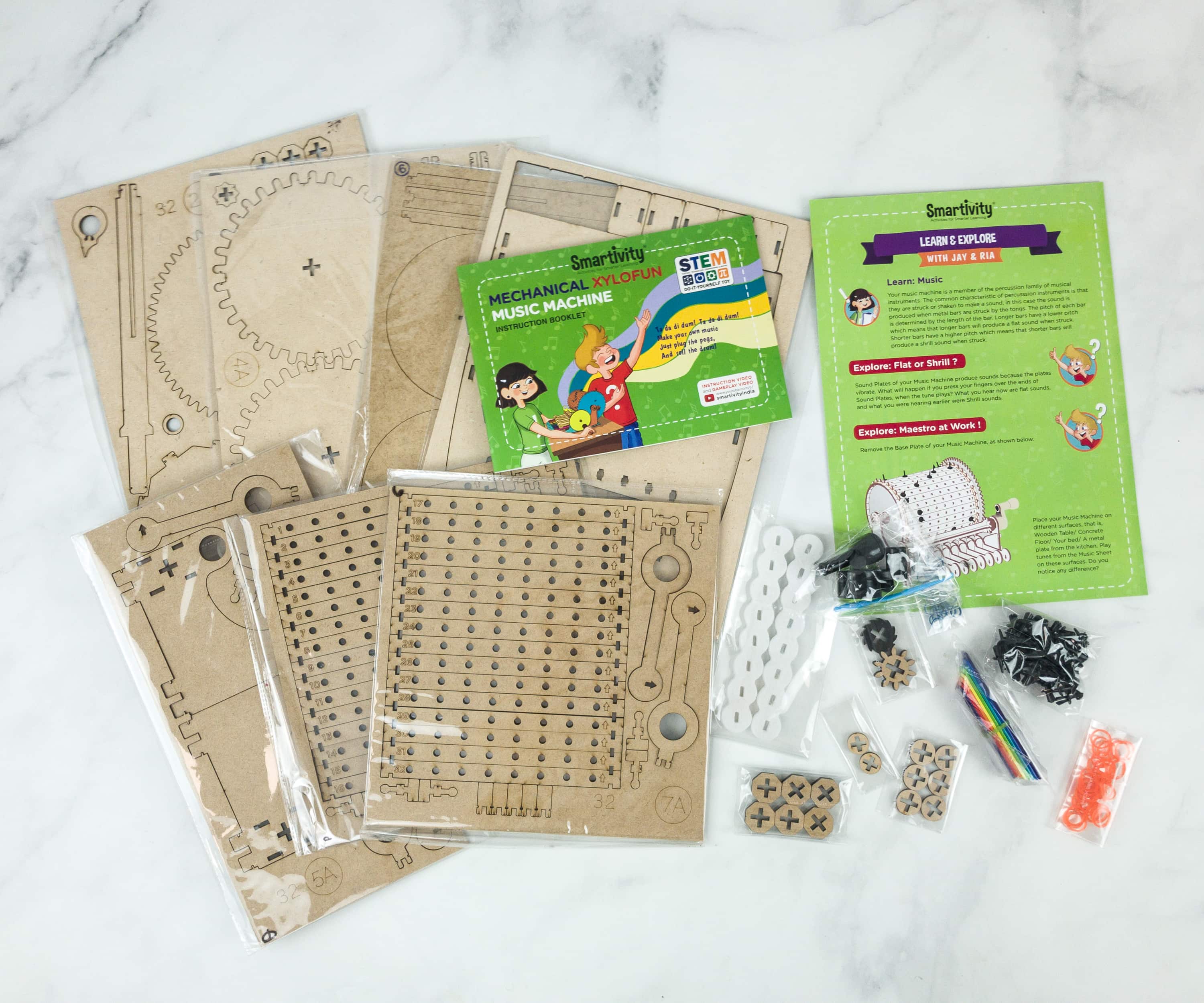 Everything inside the box!
In case you're wondering what's included in the other subscriptions, here's what they have:

Small items are packed separately so you won't lose it.
Same goes with the specialized engineered wood components.
Included also inside the box is a colorful instruction booklet.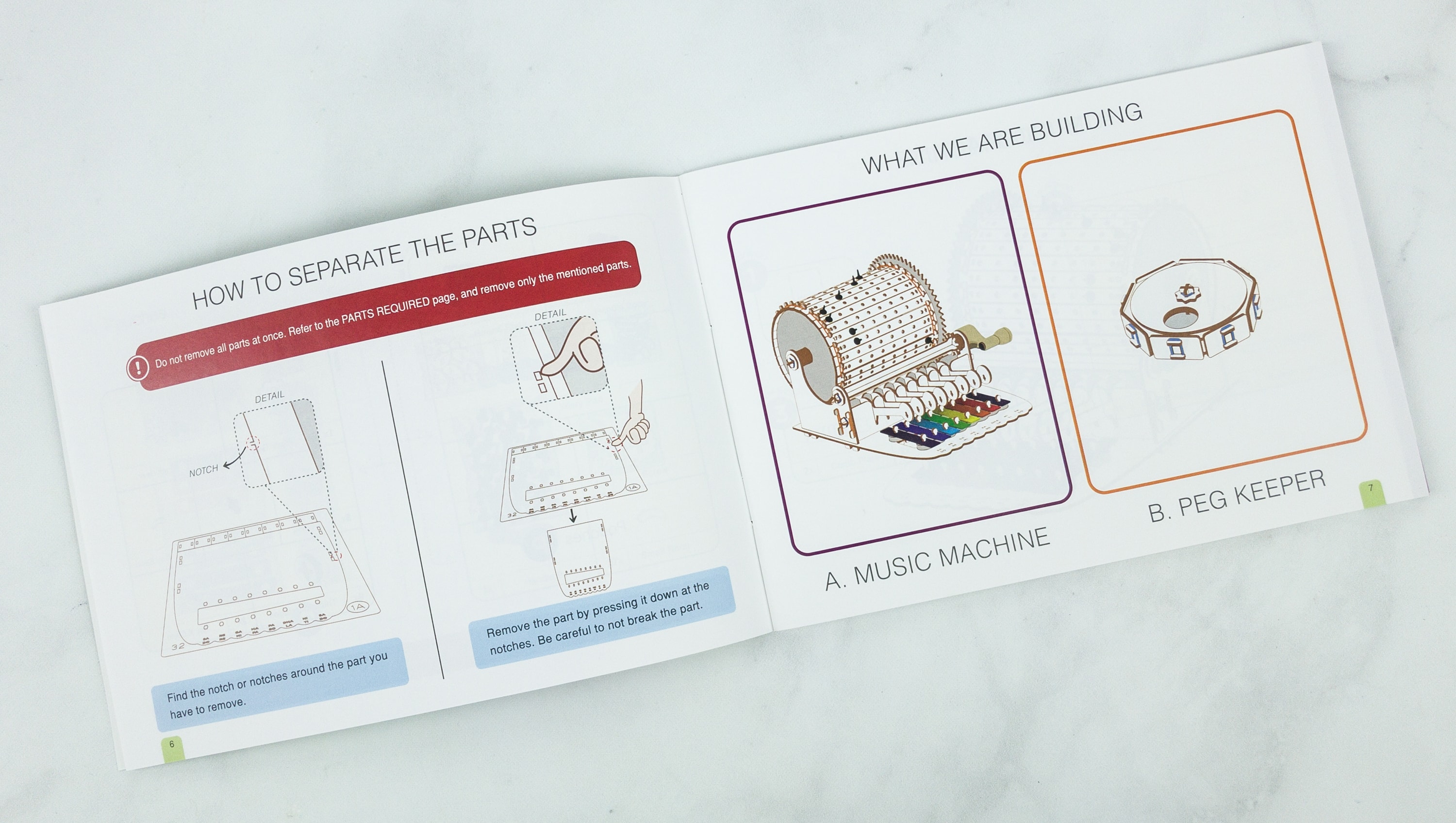 There's an instruction on how to separate the parts, as well as illustrations of what you're building.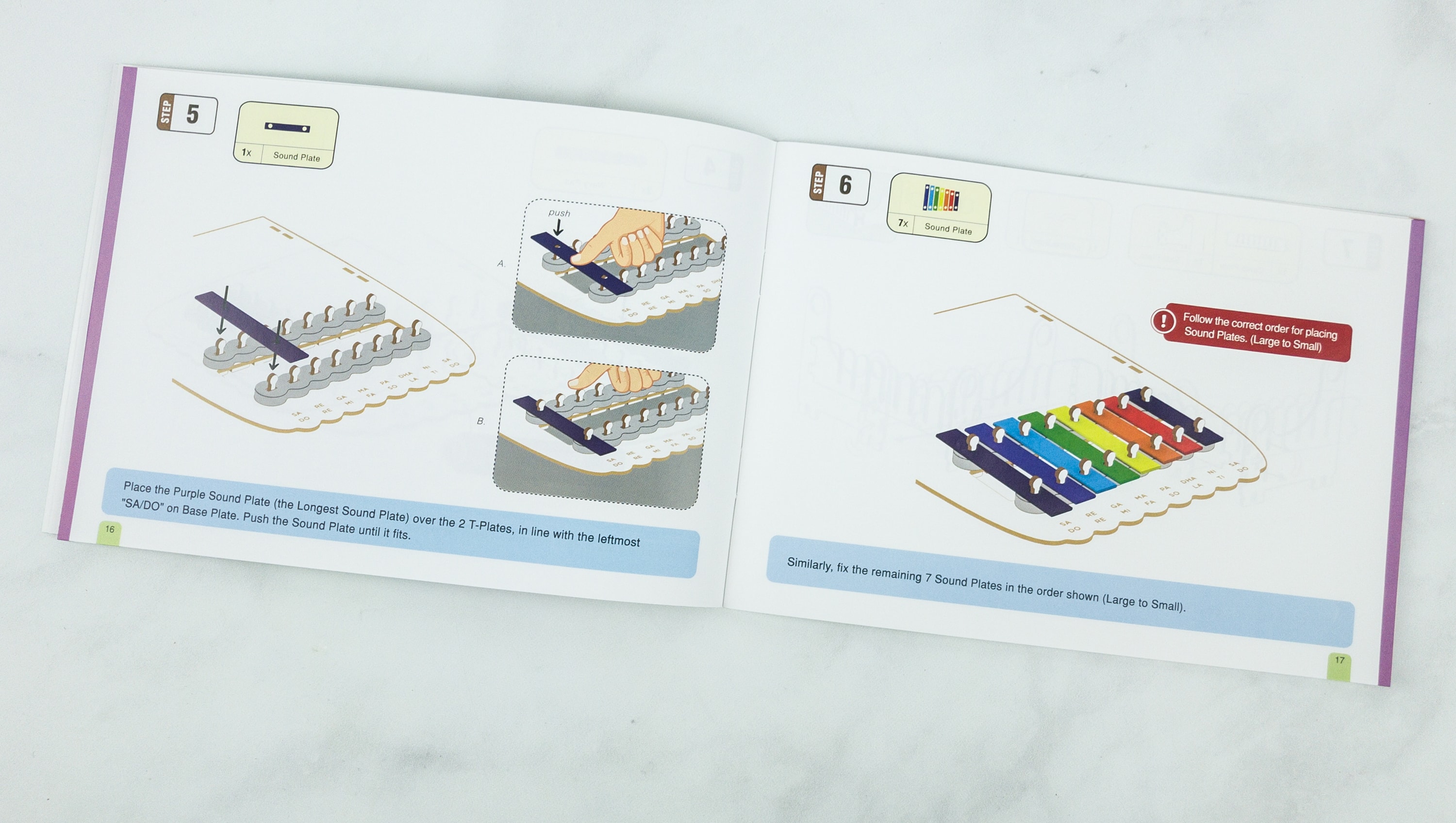 Each page features a detailed step-by-step procedure. Accompanied by photos, it's really easy to understand even for kids.

Some pages also come with an educational corner that further discusses the procedure.

My daughter seems to be very busy, and so concentrated on her work. We saved this item for a holiday gift, and she got right to work!

Here are two of the most well-known nursery songs, Twinkle Twinkle and Old Macdonald had a Farm! You insert the pegs on the machine according to the music, and turn!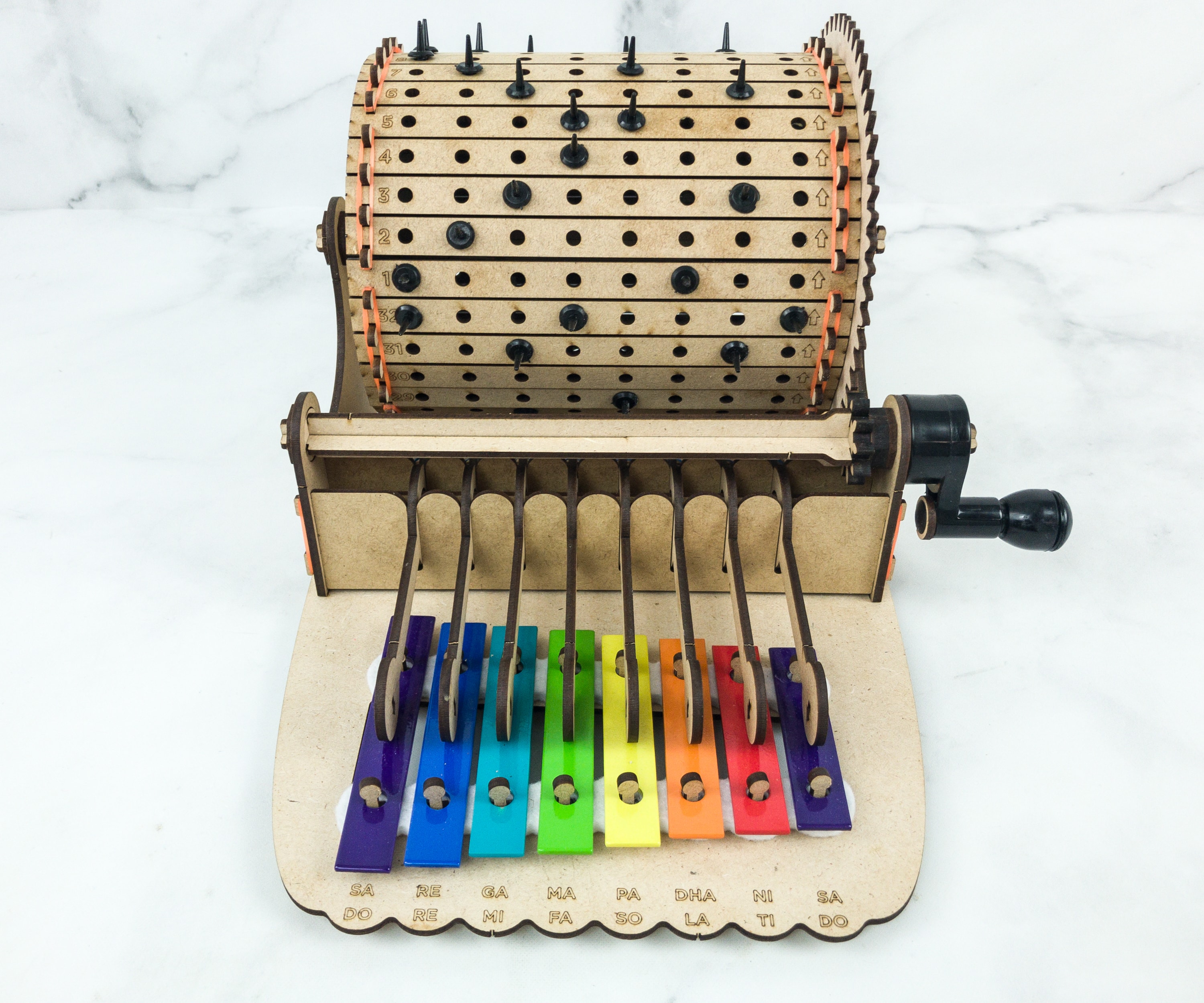 Here's our Music Machine project, 100% done!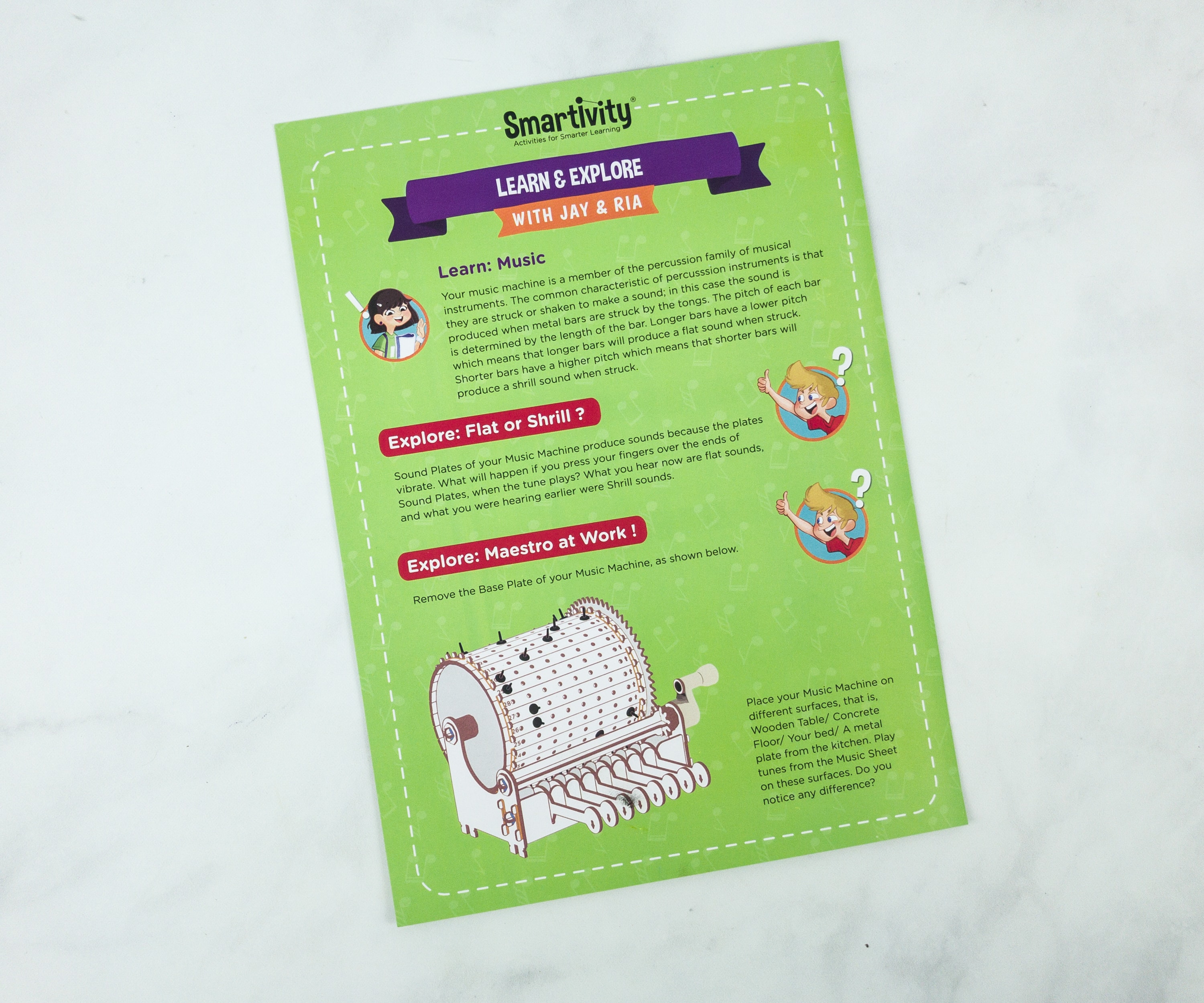 Aside from the booklet, this STEM box also includes a Smartivity card providing brief information about this month's featured music machine, xylophone!
On this card, you can also learn more about the ratchet mechanism and gears.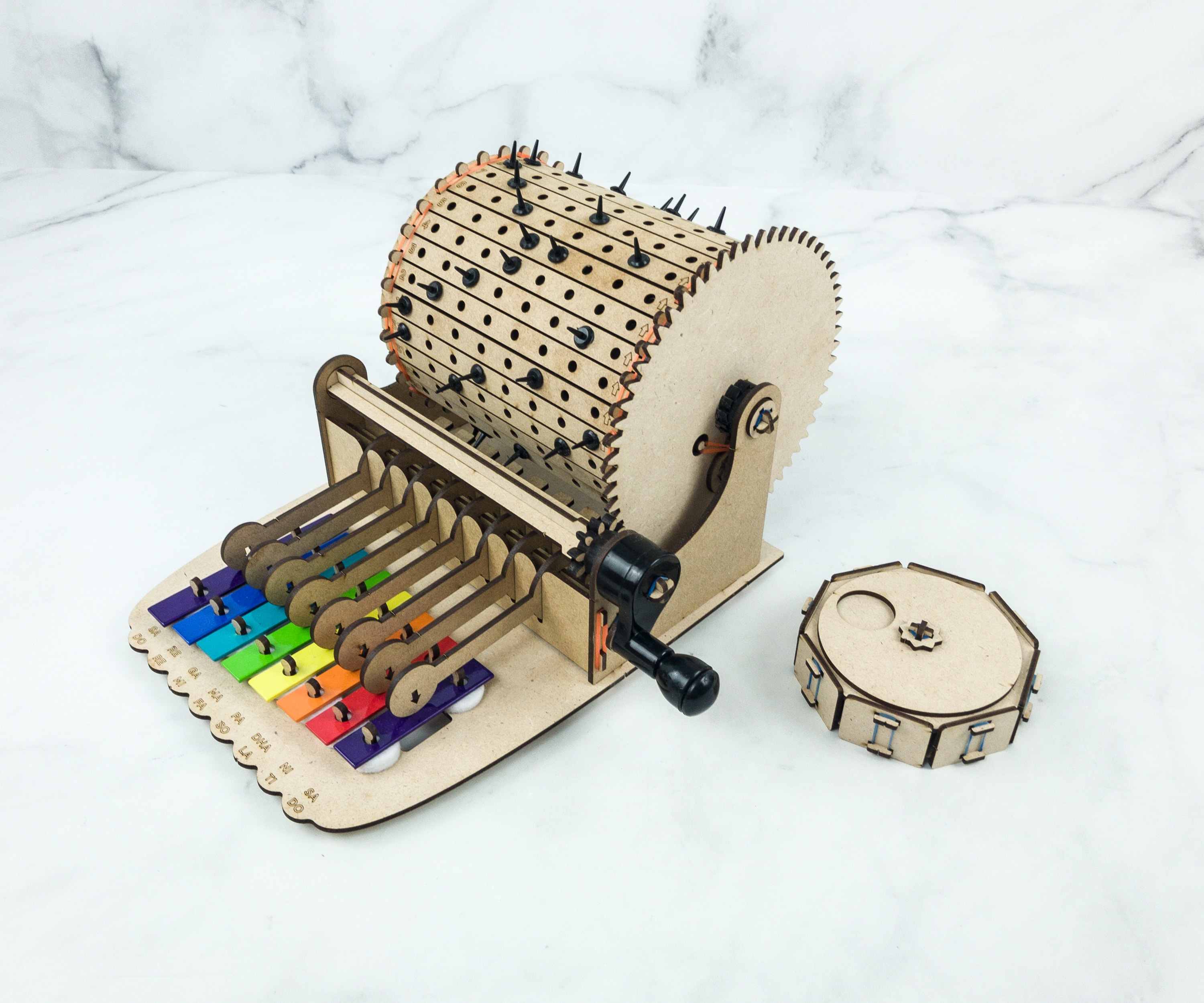 Here's our handmade Xylophone music machine and Peg Keeper!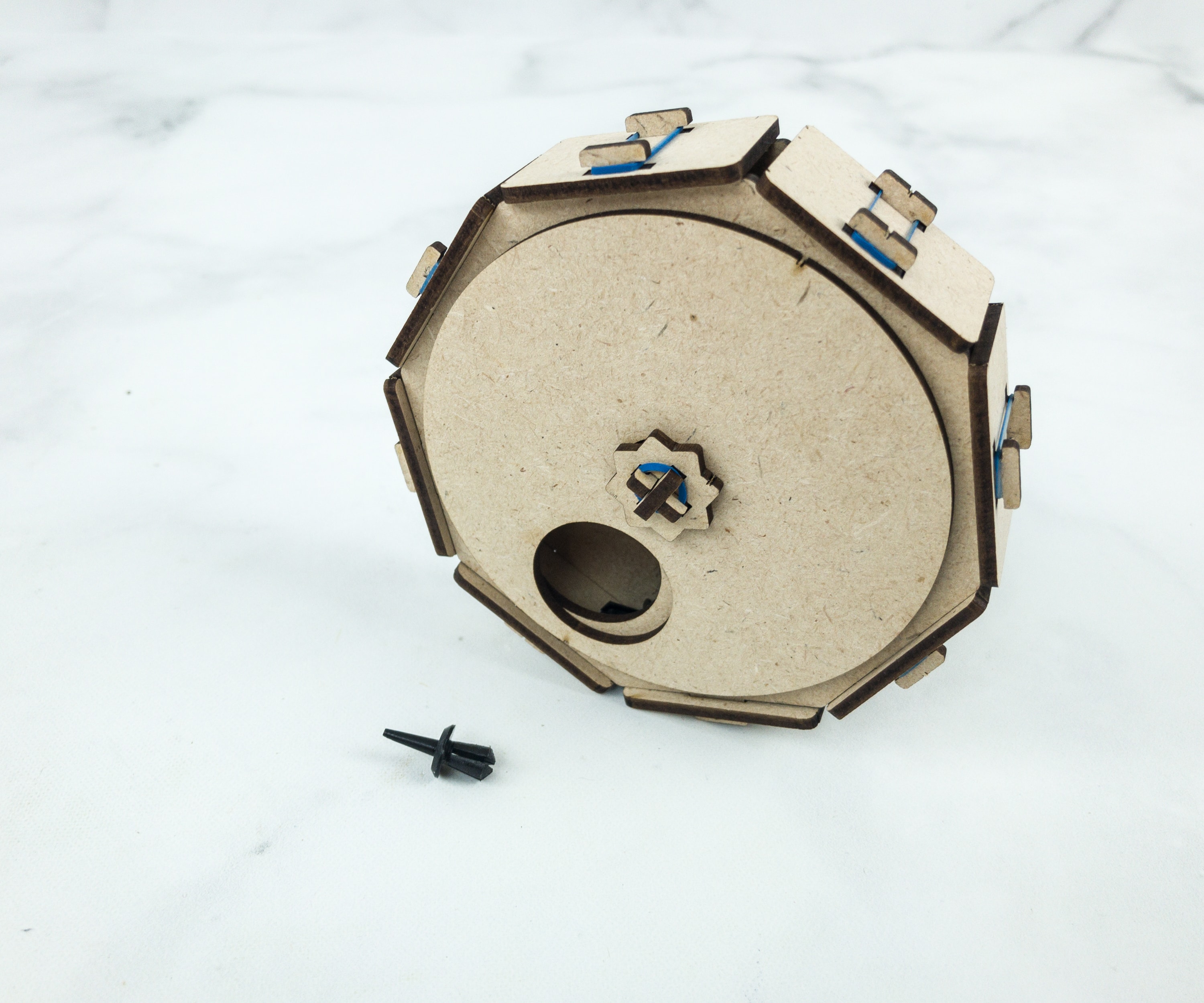 Make sure to keep all your peg pieces safe all time using this Peg Keeper!
This Xylofun music machine project is pretty technical and needs a lot of focus and concentration to finish. Every step is critical to make this mechanical xylophone work, hence it really improved my kid's analytical ability, attention to details, and patience. This activity was not just about construction and building the project, it's also teaching my kids to have fun while grinding hard and connecting mechanics to music. This subscription box (and this particular project) is definitely worth it!
If you received something different than our family, let us know in the comments!