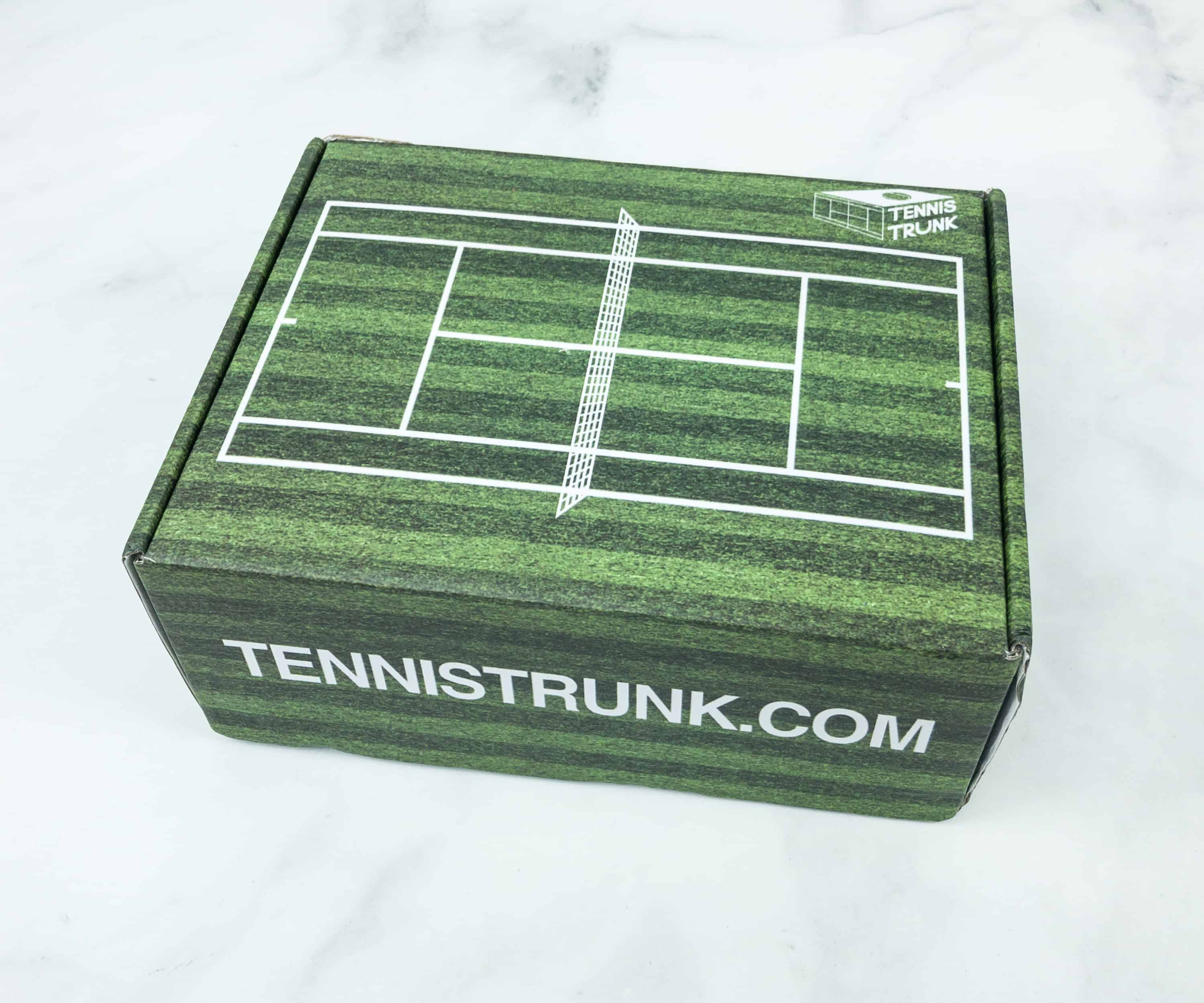 Tennis Trunk is a monthly subscription box that sends tennis balls and other essentials for the tennis enthusiast. Developed by tennis players for tennis players, this box equips you with all of the gear you'll need to skip last minute store runs and head out to the courts instead!
This is the men's Tennis Trunk box.
Tennis Trunk was created by and for tennis players, and it really shows. Each month, they include a number of different "I never knew it existed, but now that I do, I can't live without it" products. While every box has fresh balls, the unstated theme shifts each month — sometimes you get upgrades for your racket, like hi-tech strings or grips, other times you may get training aids or other gear.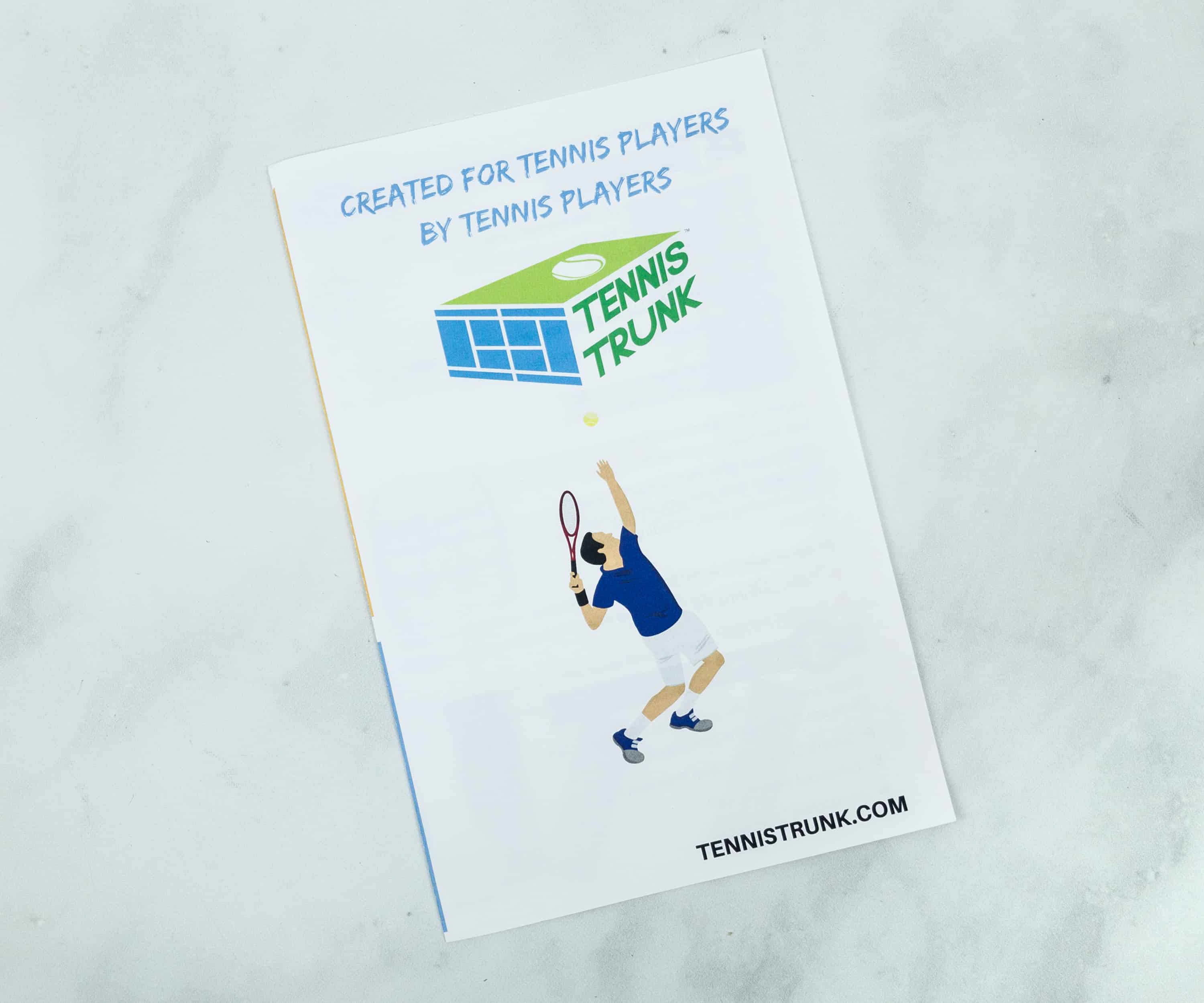 DEAL: You can use code HELLOSUB to get free shipping on your first month!
Inside the box is an info sheet that provides helpful information about each item included.
Everything in the box!
Honey Stinger Energy Bar in Berry Banana Buzz ($2.96) These are non-GMO, gluten-free, and protein-rich snack bars made with banana, apple, cranberry, strawberry, and a yogurt coating at the bottom. It's yummy and ideal as an on-the-go or lunchbox snack!
Honey Stinger Energy Bar in Rocket Chocolate ($4.02) Like the first bar, these treats are also made from gluten-free, non-GMO, and organic ingredients. What makes it different is that it's made from luscious chocolate with the chocolate coating at the bottom. It's a guilt-free snack for chocolate lovers!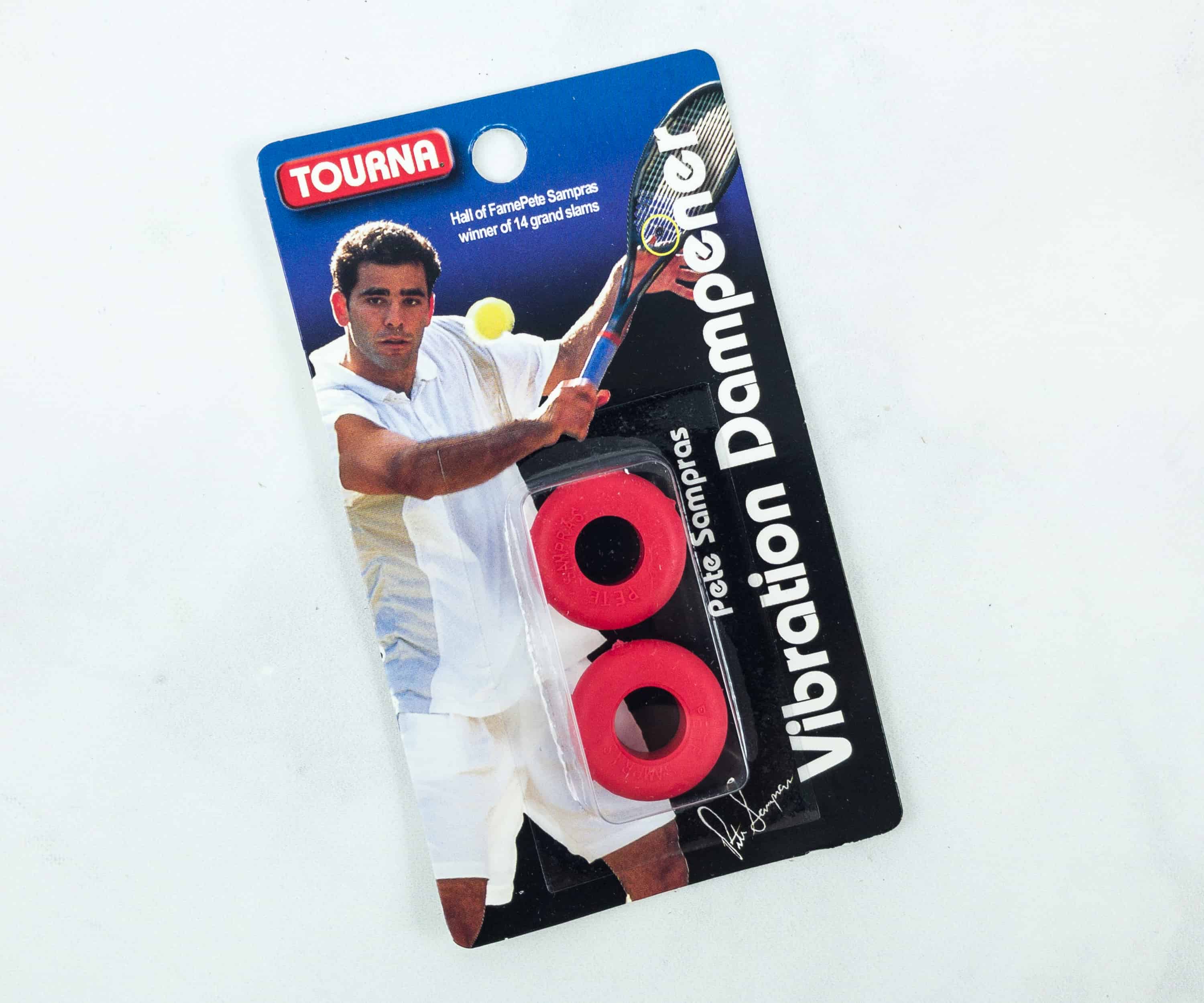 Tourna Vibration Dampener ($5.53) It's a professional grade O-ring rubber designed to reduce vibration and to dampen the vibrating sound from the strings. It also secures the string bed so it won't fall out.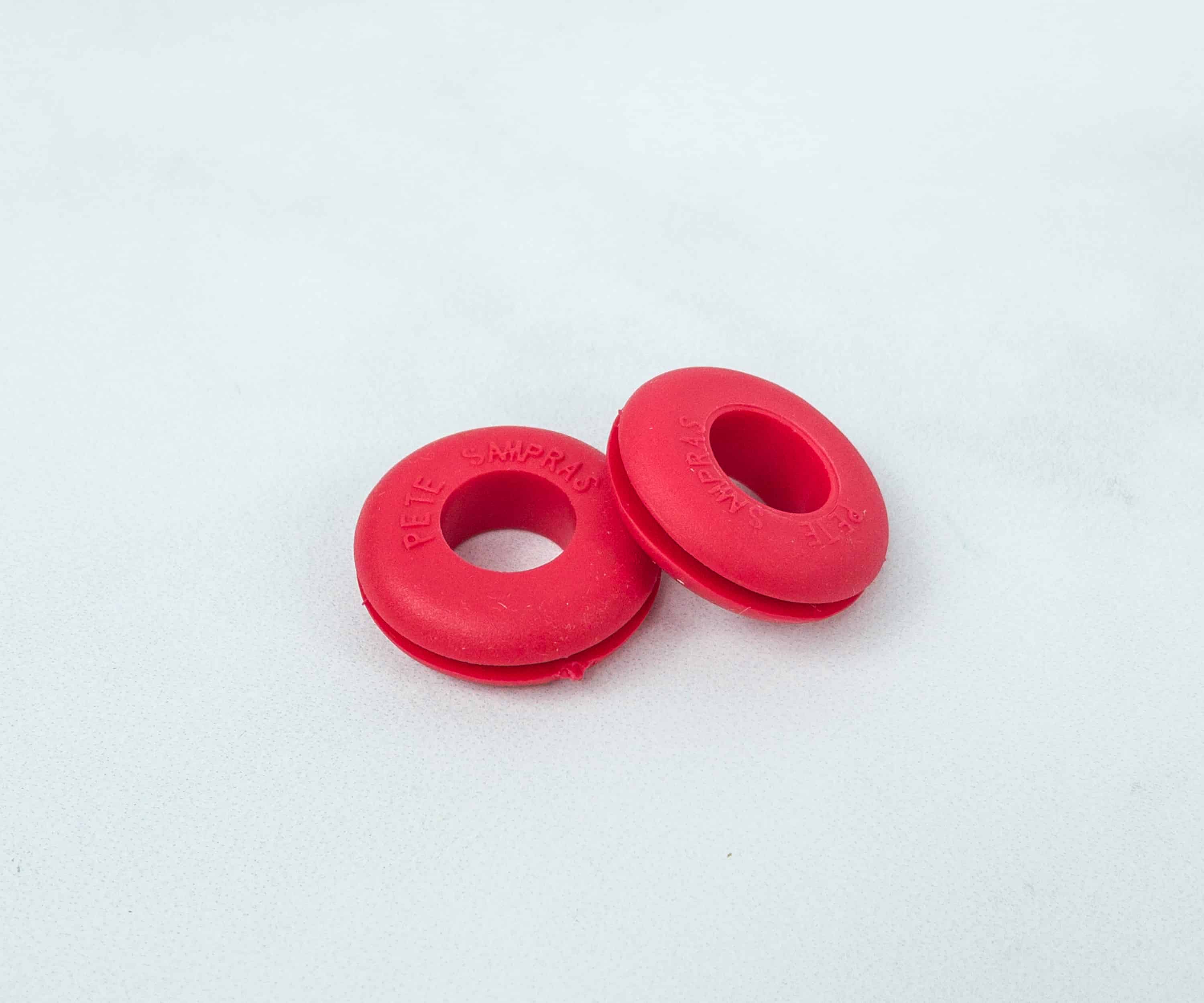 The hole in the middle makes it faster, lighter, and more efficient than the other dampeners.
Wilson Comfort Overgrip ($7.99) This pro overgrip from Wilson is made from super thin, highly stretchable, microfiber substrate polyurethane materials.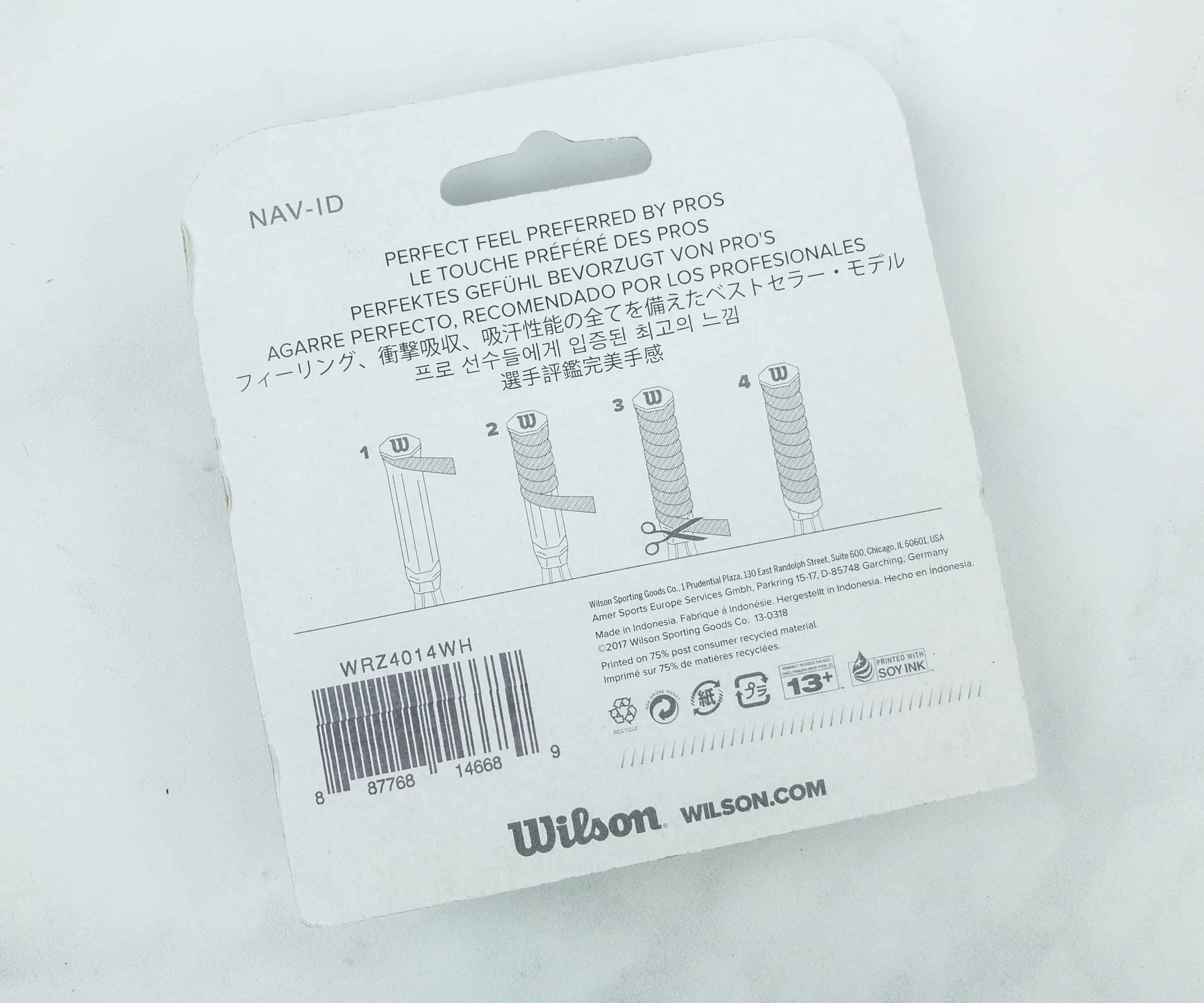 The back of the packaging features a detailed step-by-step procedure for installing the overgrip. It's so simple and easy!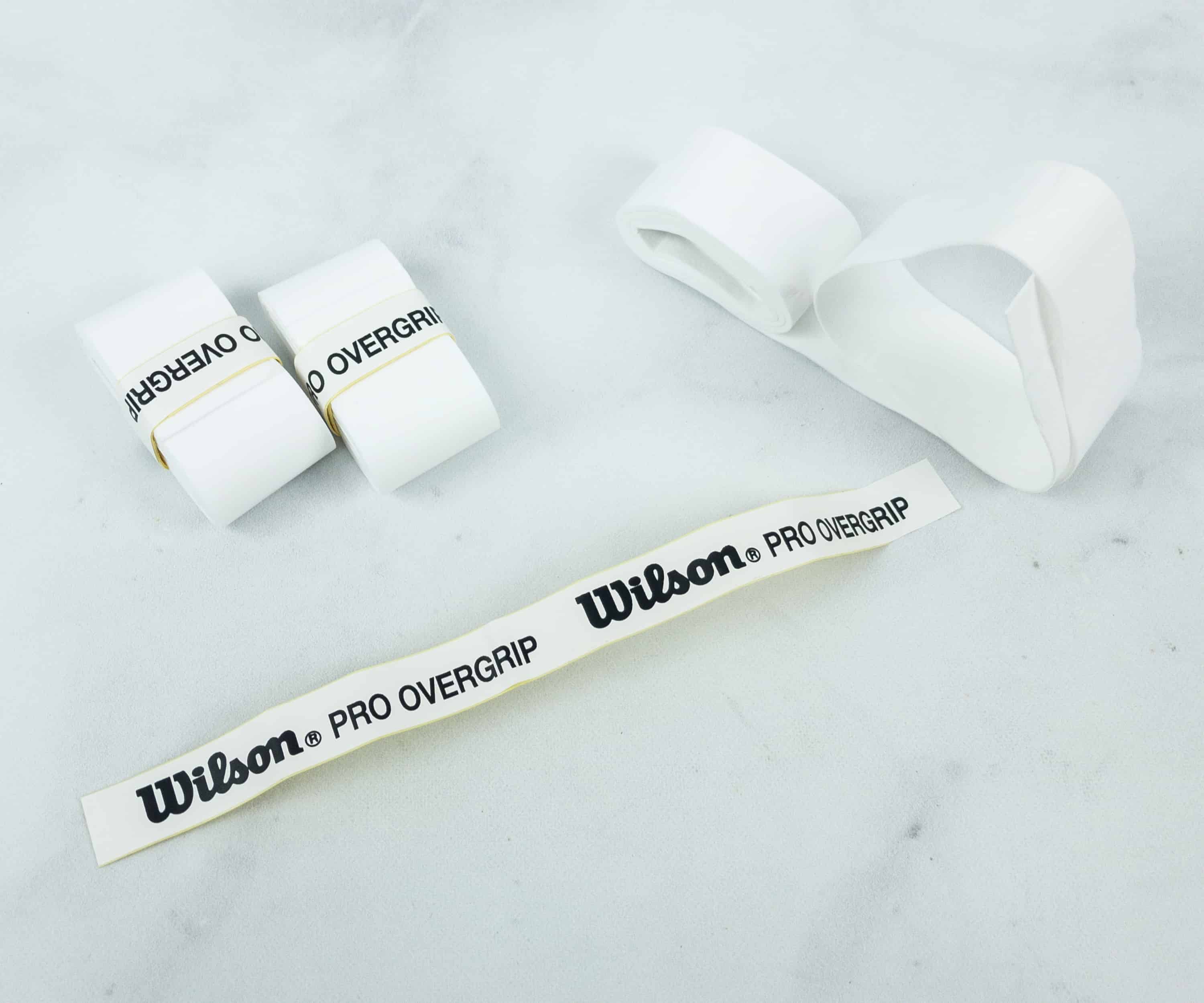 Each pack contains three white pro overgrip and overgrip lock with Wilson logo.
Zensah Match Point Tennis Socks ($15.99) Specialized tennis socks are a must-have on game days and long practices! This pair is made from 57% nylon, 35% acrylic, and 8% spandex.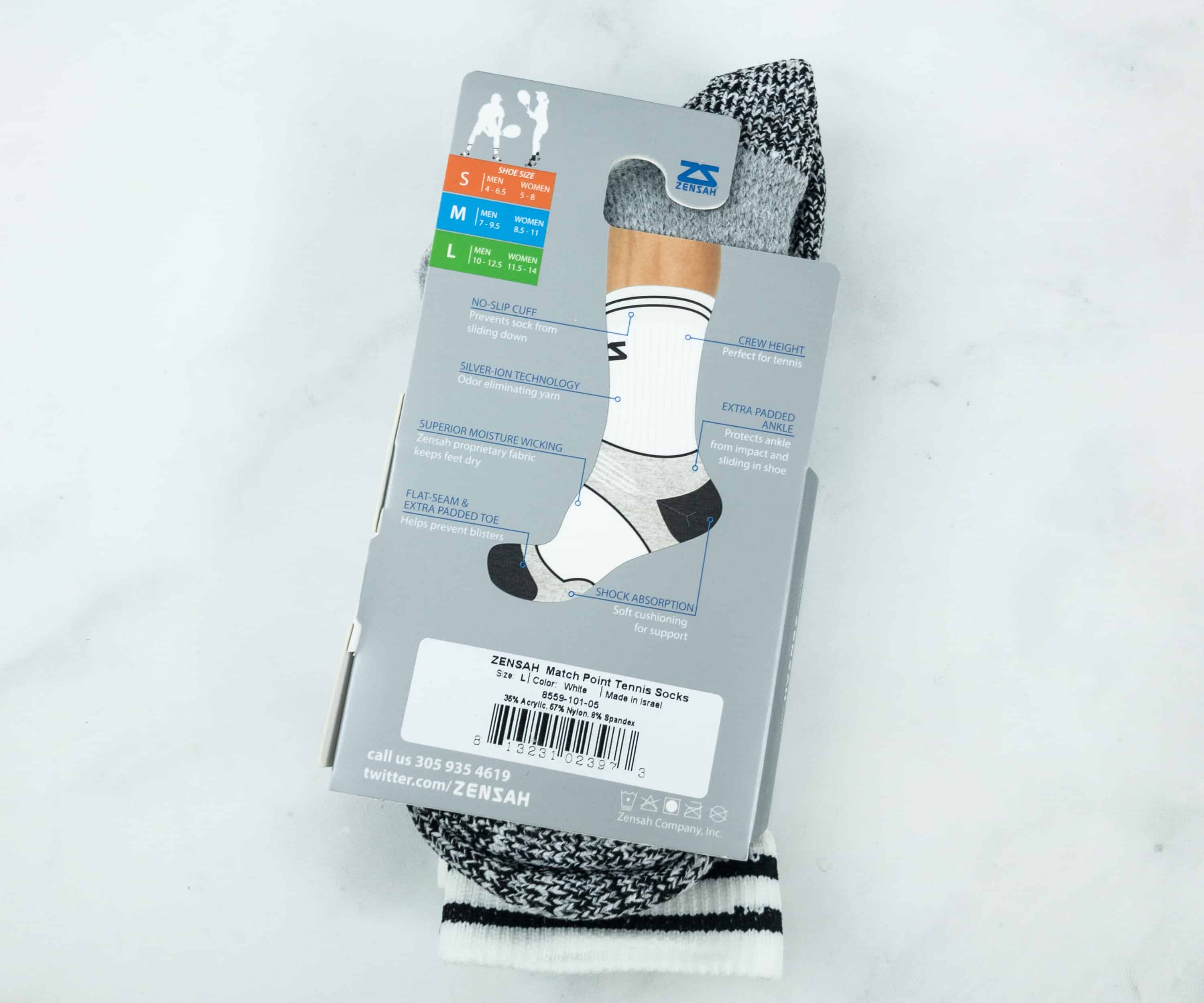 These are crew cut socks with a flat seam and extra padded toes to prevent blisters. It also has a soft cushioning for support and an extra padded ankle for impact and sliding protection.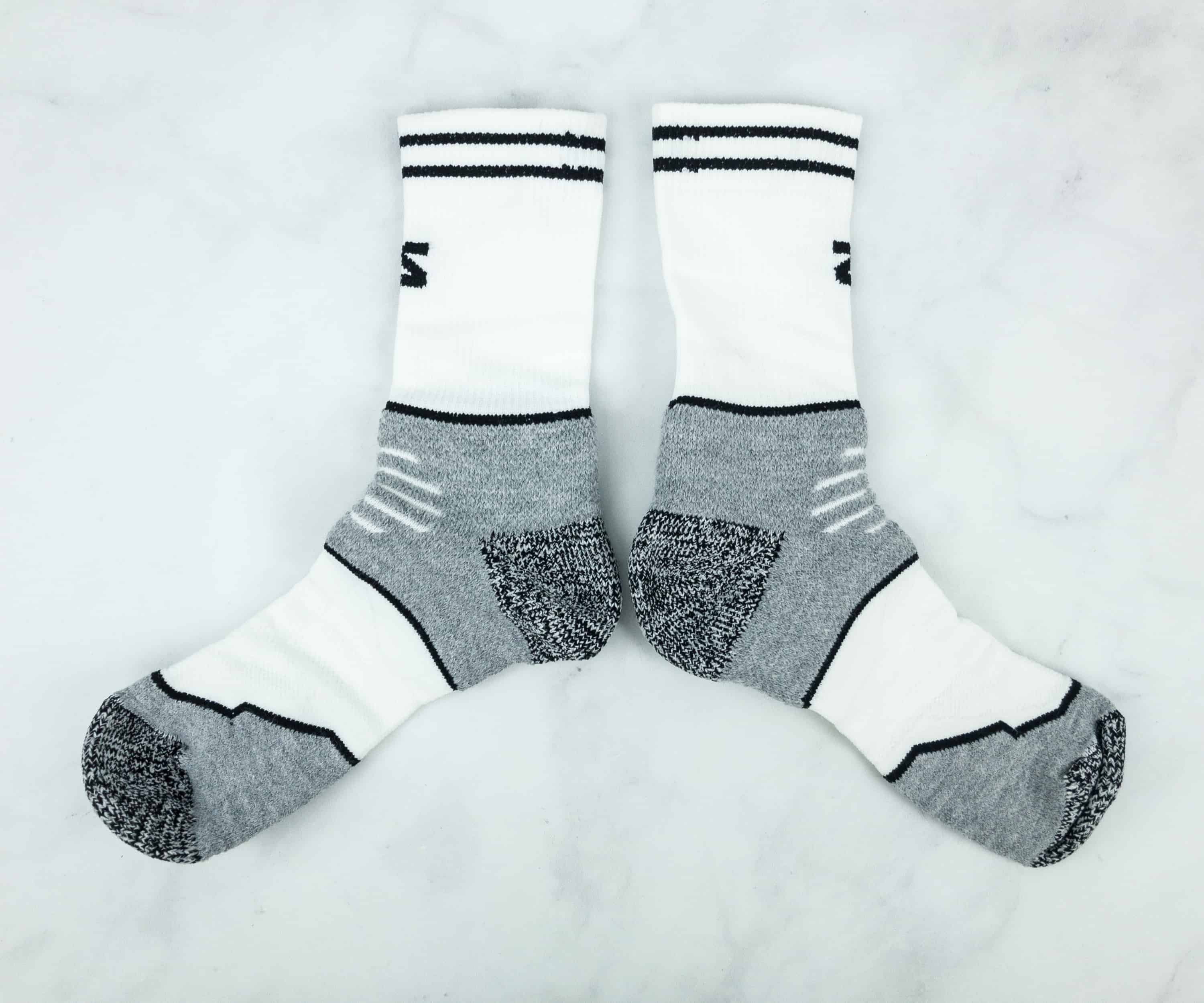 The best thing about them is that they are made with silver-ion technology for odor elimination. ?
Wilson Regular Duty Official Balls ($8.73) It's the official ball of the US Open and the Australian Open grand slam championships. These regular balls are ideal for clay and indoor surfaces.
Wilson Extra Duty Official Balls ($4.99) Like the Wilson Regular Duty official balls, Extra Duty balls are also the official ball for US Open but are usually used for longer play on hard court surfaces.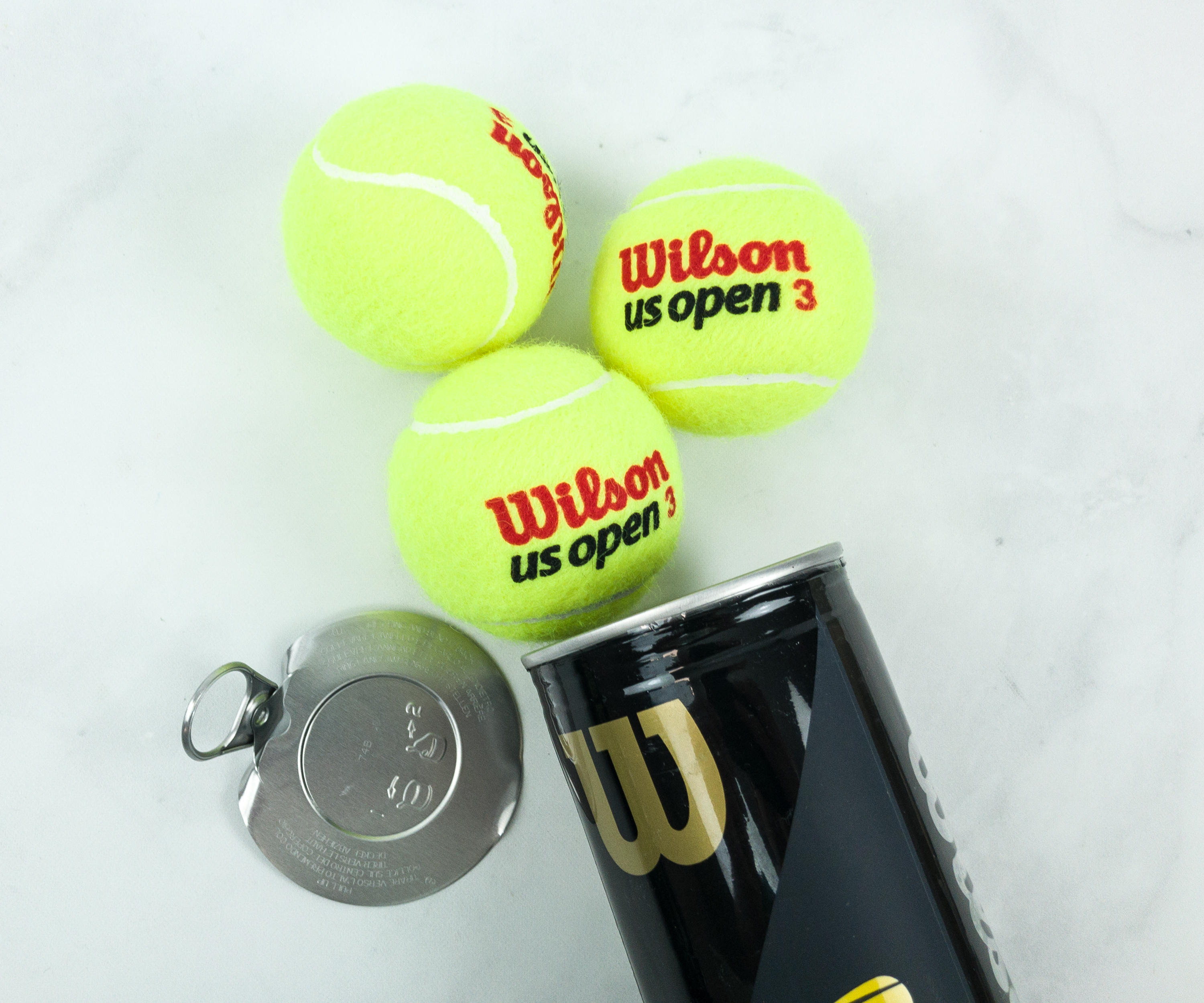 These balls are made with exclusive tex technology felt with a sustainable core, and high-wool content which provides premium performance and durability. Always great to get fresh balls!
Tennis Trunk is a subscription ideal for any tennis player, whether a beginner, a professional player or even for someone who just loves playing tennis for fun. It's been a while since I last had my box, and I'm happy to get another amazing curation of high-quality tennis items. The overgrip is perfect, it works perfectly with my racket. Same goes with the socks, they're thick and comfortable to wear. Also, including fresh, match-quality balls in every box makes it perfect to receive as a monthly equipment refresh!
What do you think about this month's Tennis Trunk?