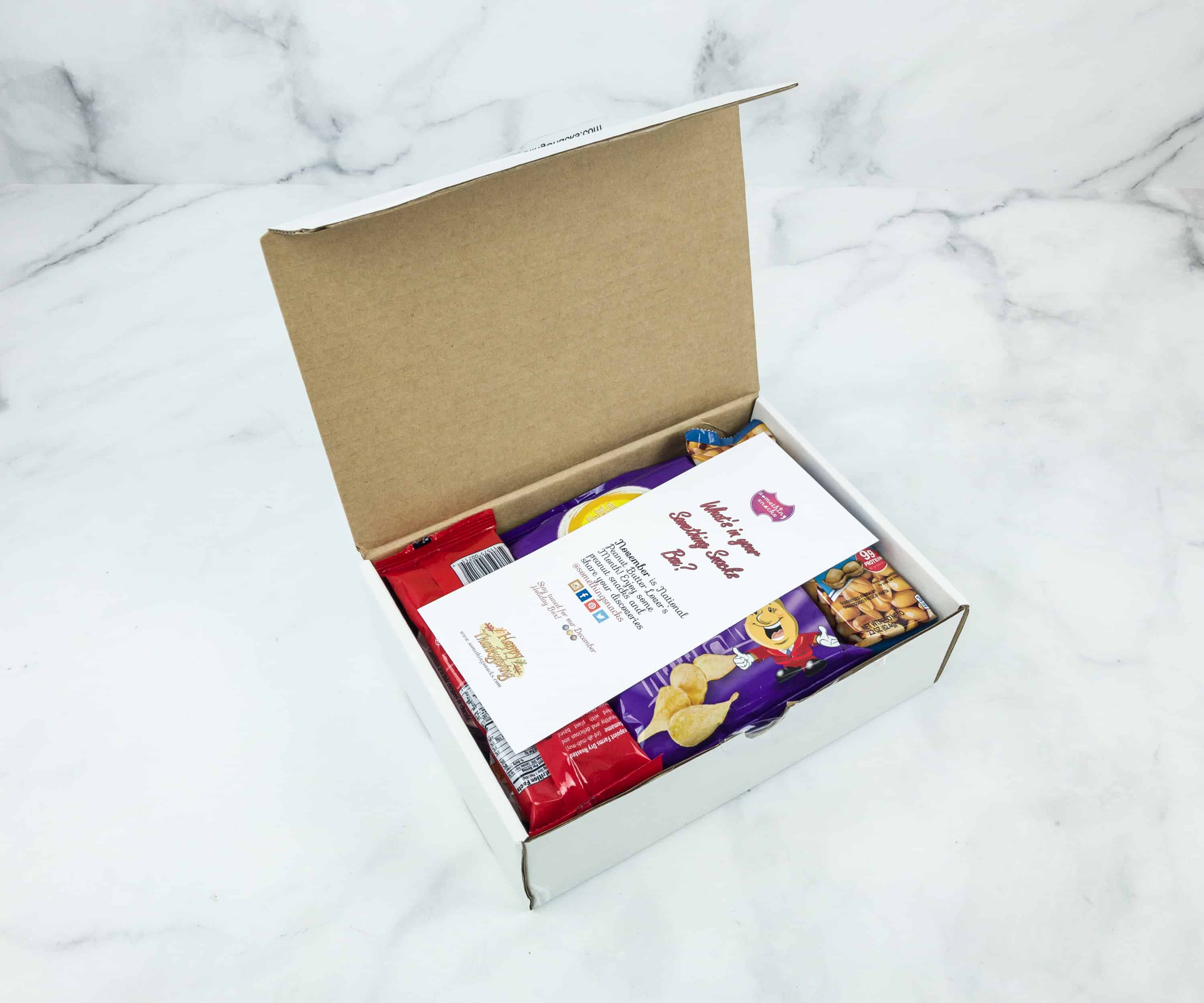 Something Snacks is a monthly snack subscription box that promises something new, adventurous, and something familiar – for only $13 per month. There's always at least 1 salty, sweet, international, and health-conscious snack in every box of Something Snacks.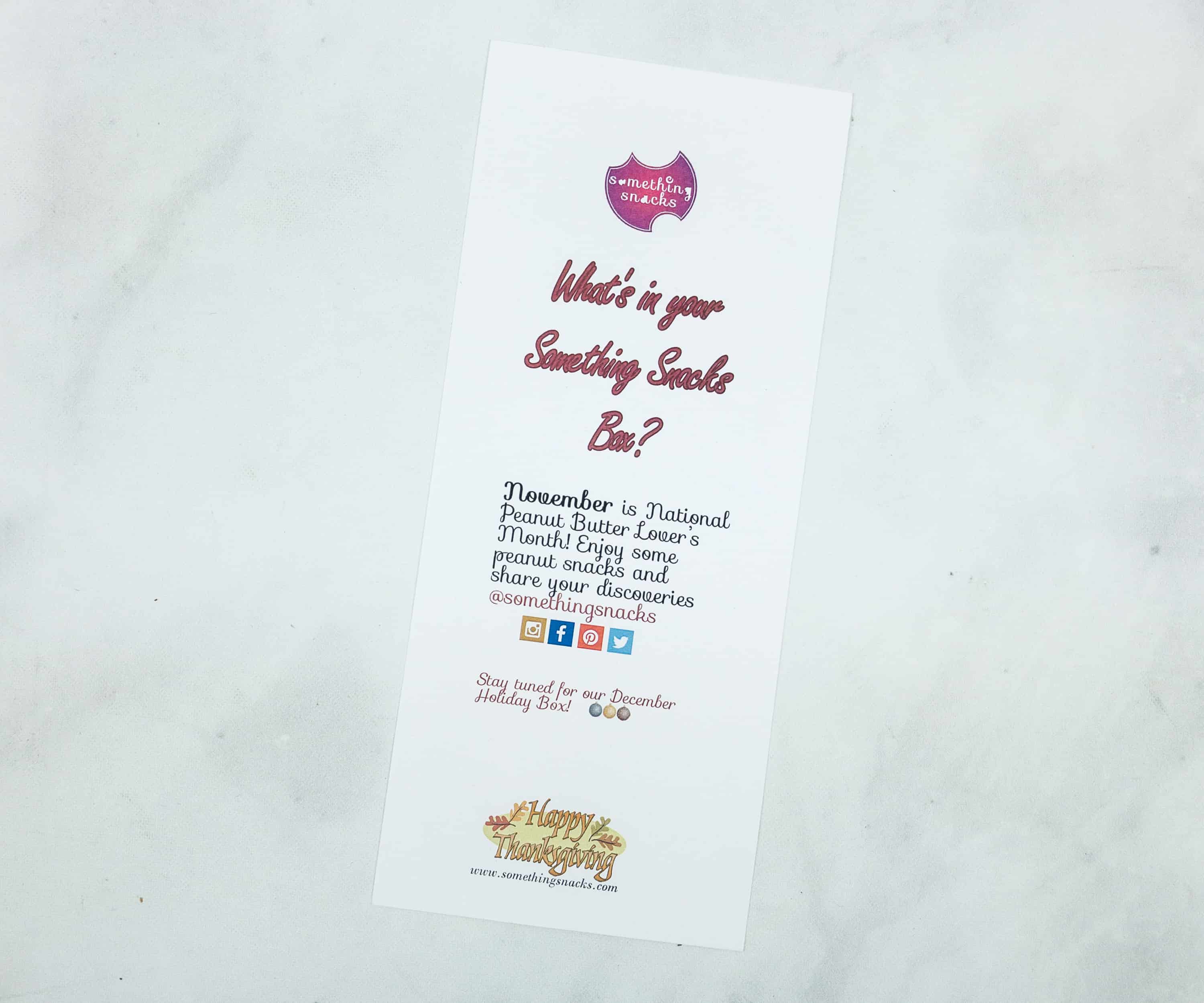 This month's theme is National Peanut Butter Lover's Month.
DEAL: Get $3 off your first box! Use coupon code TRY3NOW.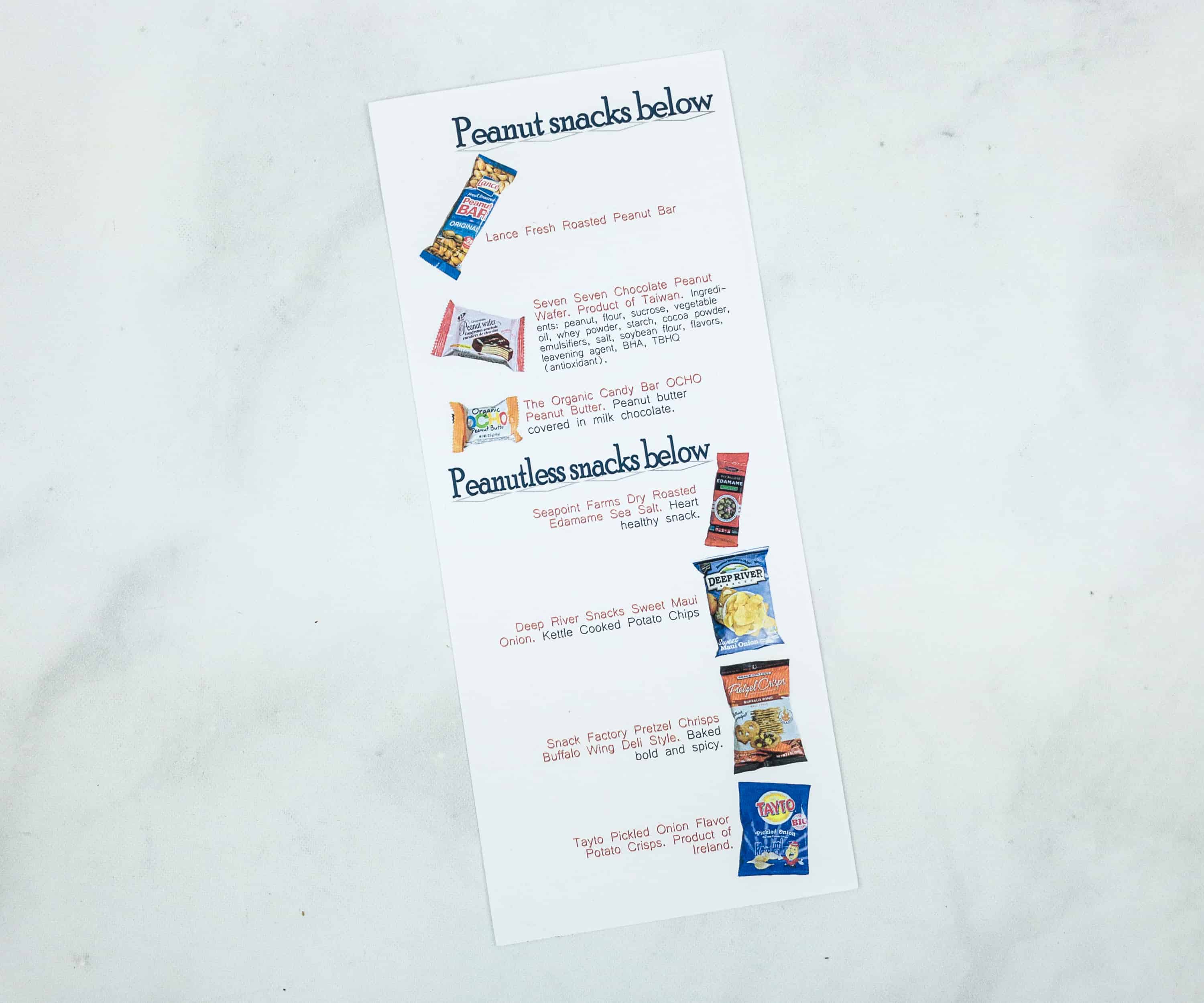 The card simply names most of the snacks and country of origin, if outside the U.S., but they added a helpful feature on their site – a description and translation of ingredients for the items with foreign language packaging.
The box includes an information card containing this month's theme and lists of all the goodies included.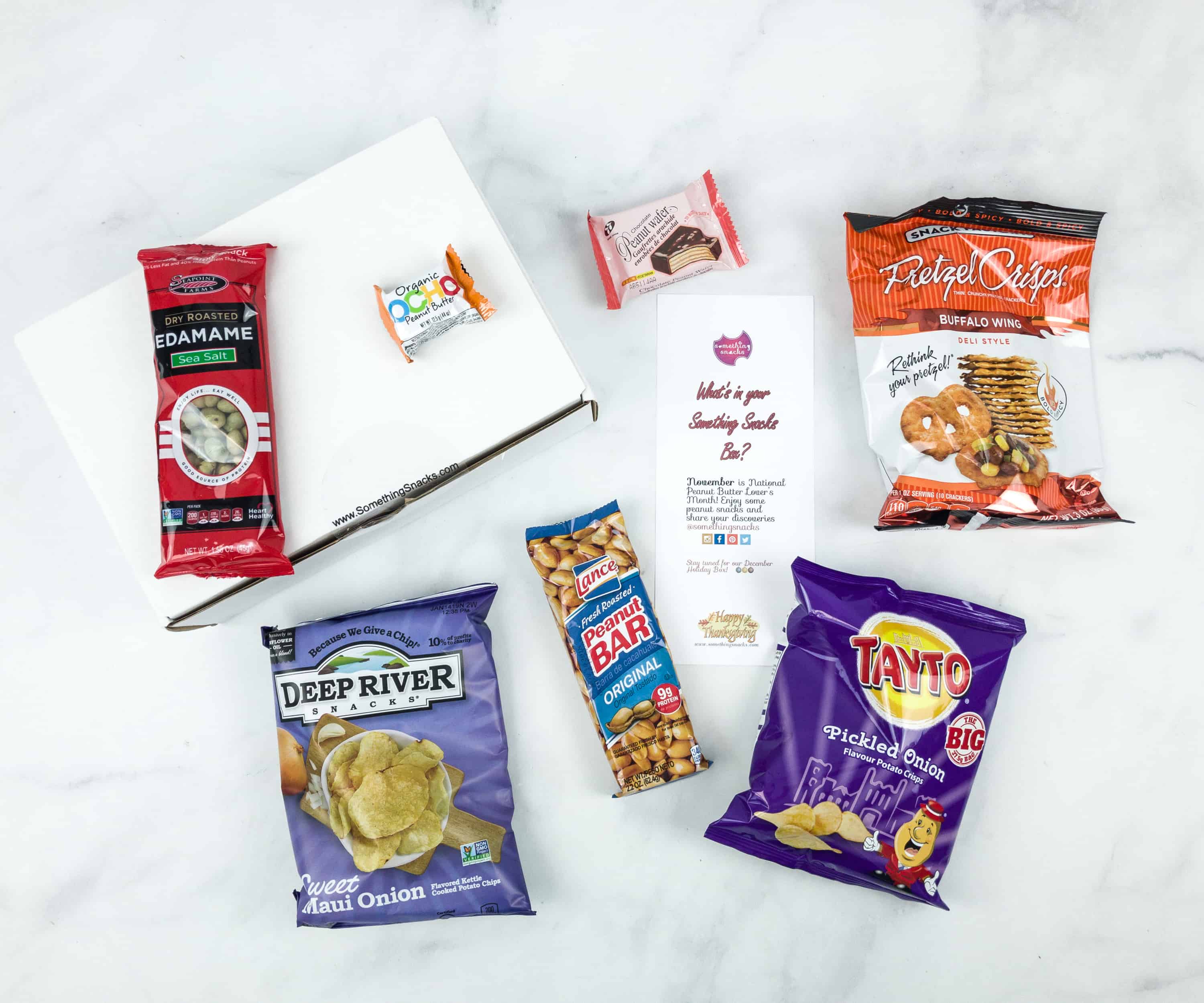 Everything in my Something Snacks November box!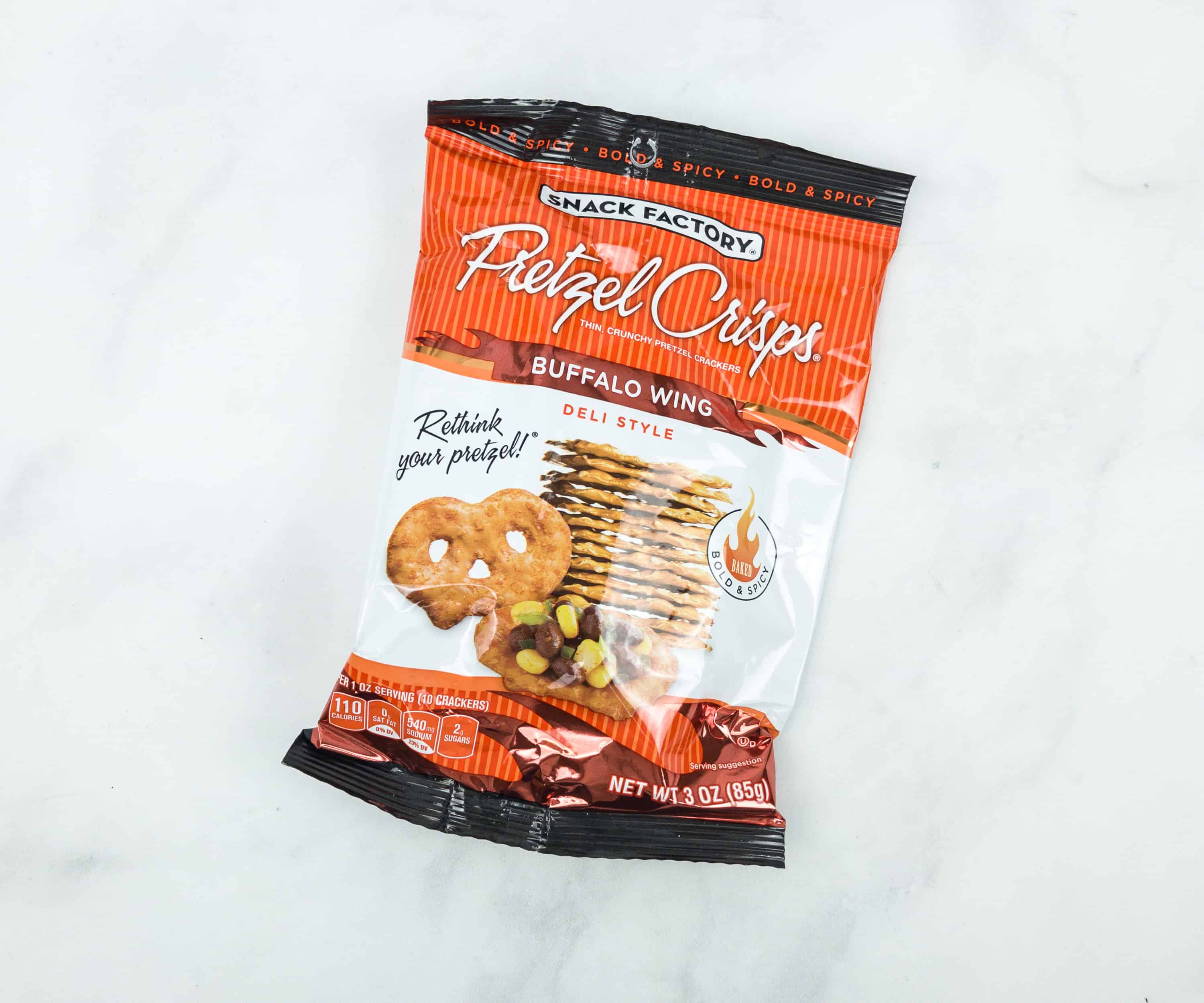 Snack Factory Pretzel Crisps Buffalo Wings ($0.85) These pretzel crisps taste like true buffalo wings. It's bold, rich, and spicy, which can change the way you think about pretzels.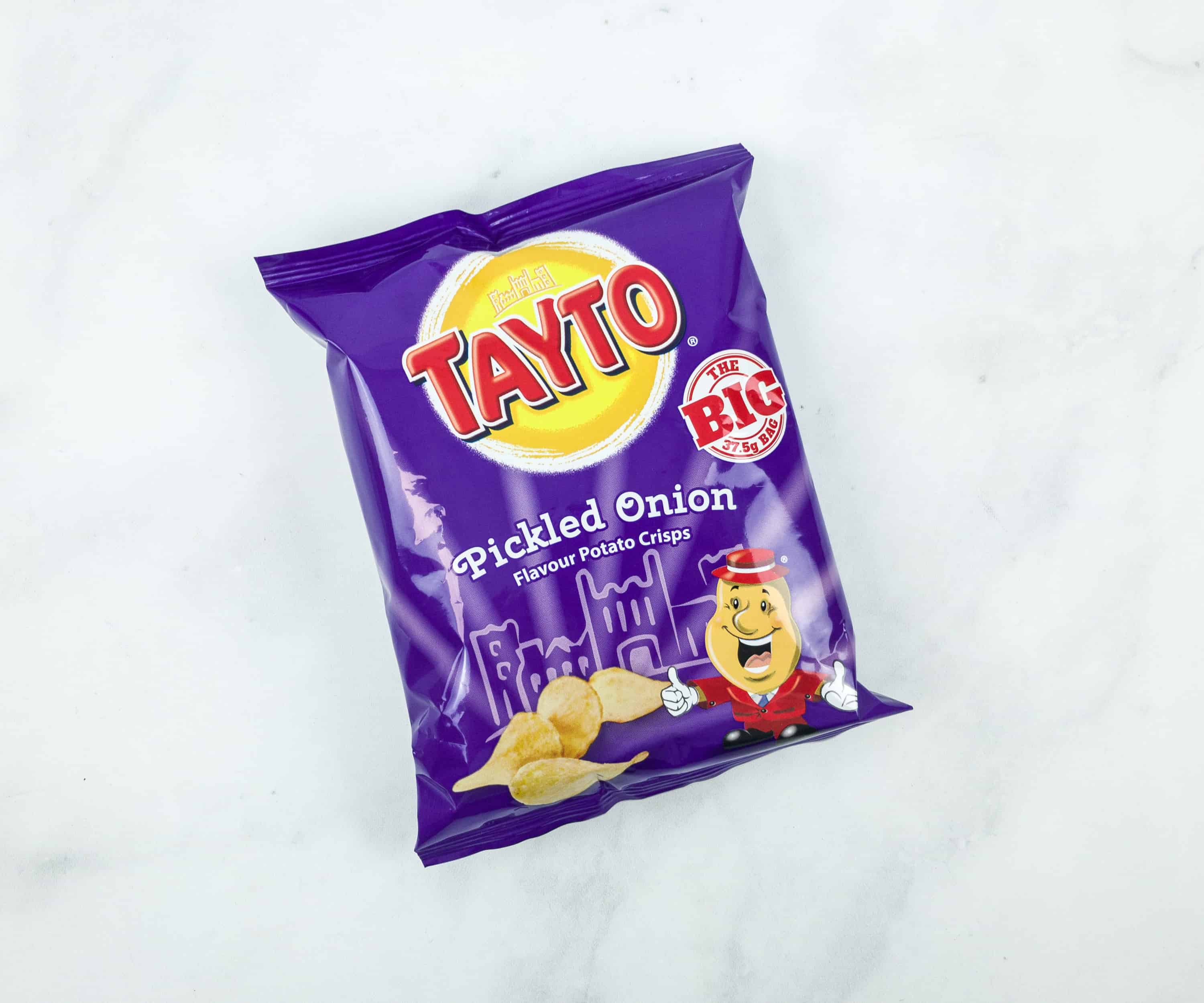 Tayto Pickled Onion Potato Crisps ($0.68) This snack sure is crispy! It's made with Irish grown potatoes cooked in sunflower oil. Each piece is perfectly seasoned with cheese and onion.
Seapoint Farms Dry Roasted Edamame in Sea Salt ($0.58) Roasted edamame is a nice alternative to peanuts because it has 70% less fat but 40% more protein. It's nutritious and crunchy without gluten or added sugar. I think it's a good snack to keep in the bag as a quick fix for your cravings.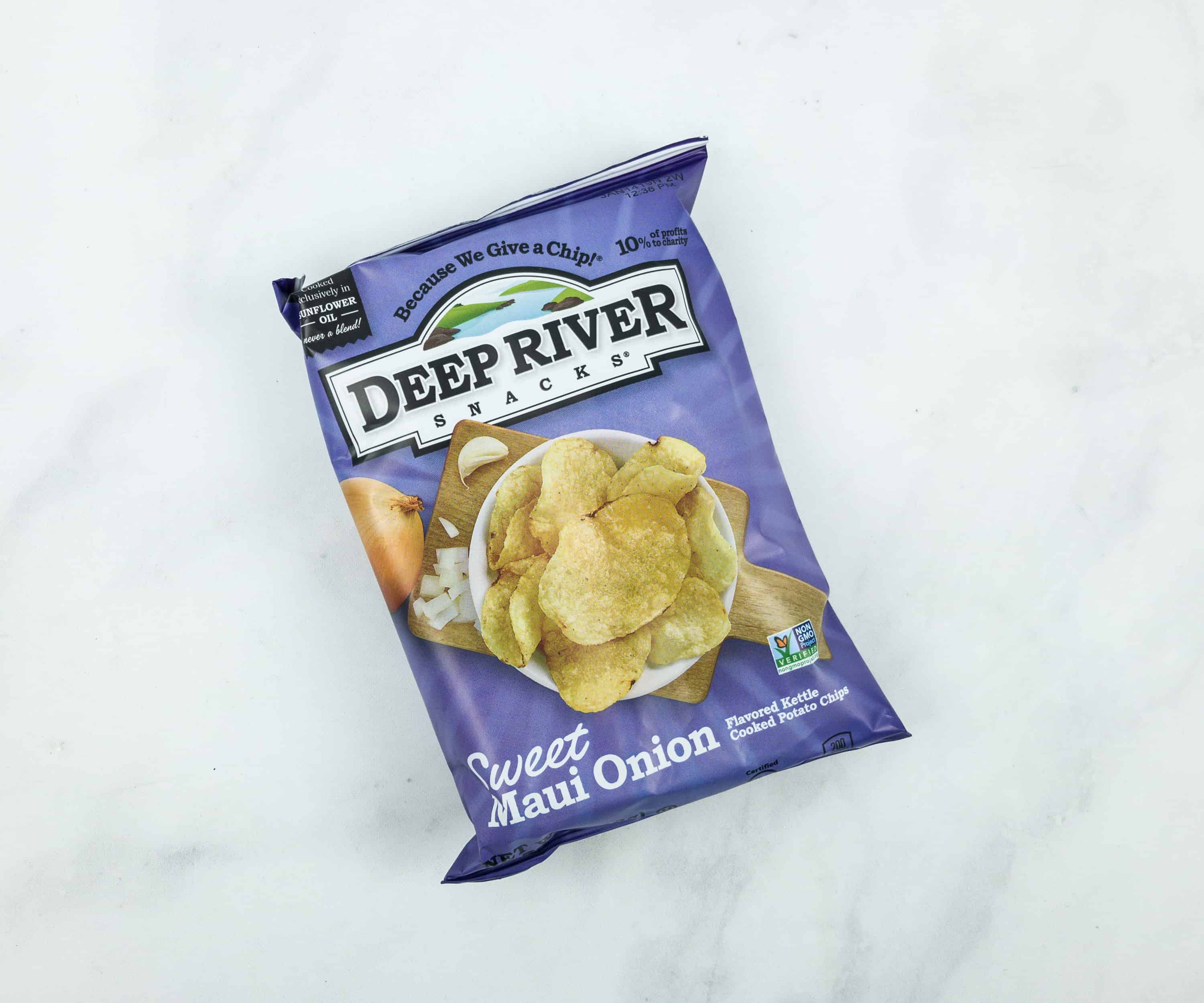 Deep River Snacks in Sweet Maui Onion ($1.98) There's another potato snack, and this time it is flavored with sweet onion and garlic. Cooked in sunflower oil, it's light, tasty, and not too overwhelming. The best thing is that it doesn't contain gluten, GMOs, and artificial flavors.
Seven Seven Chocolate Peanut Wafer. This is a vegetarian peanut wafer that bursts with flavor as it crumbles and melts in your mouth. The chocolate coating makes it even yummier!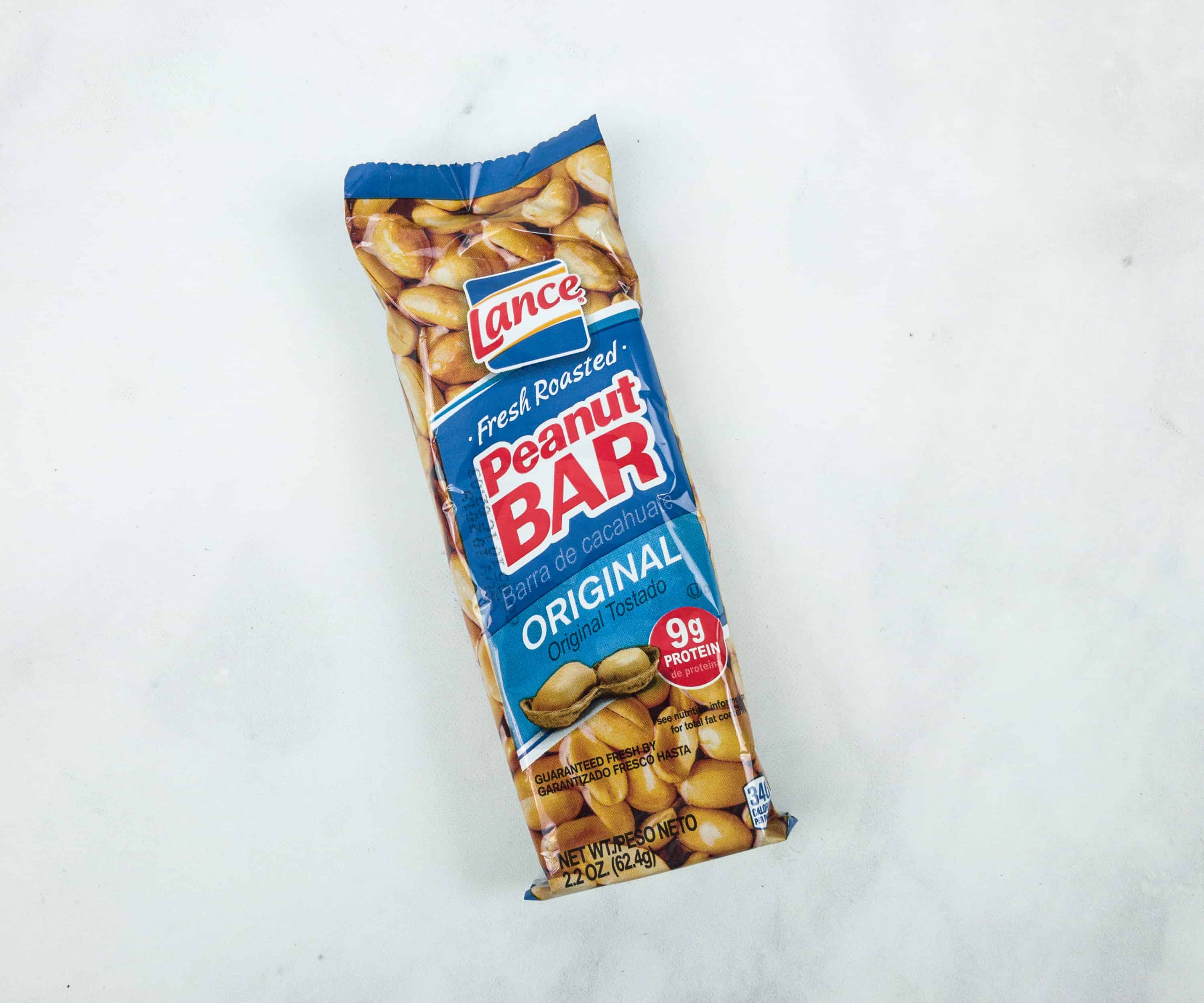 Lance Peanut Bar ($3.48) If you like snacking on something crunchy like peanuts, this is for you. Fresh roasted peanuts are packed together into a delicious sweet bar. It can truly fuel you up if you want an energy boost and it's a great emergency food. It doesn't contain trans fat or preservatives. It's like an entire bar of Peanut Brittle, except all peanuts. Amazing!
Organic Ocho Peanut Butter ($0.35) This is a semi crunchy snack with a peanut butter center and an organic milk chocolate coating. It's delicious! Like totally amazing delicious.
Potato snacks and peanut snacks dominated this month's box and I'm not complaining! Each has a distinct flavor that can satisfy our taste buds. If you don't like one of the items, you can always resort to other flavors, though it doesn't hurt to try. It's highly suggested to try them out with a friend! Obviously not a hit if you have peanut allergies, but we don't and we were thrilled!
What did you think of Something Snacks?