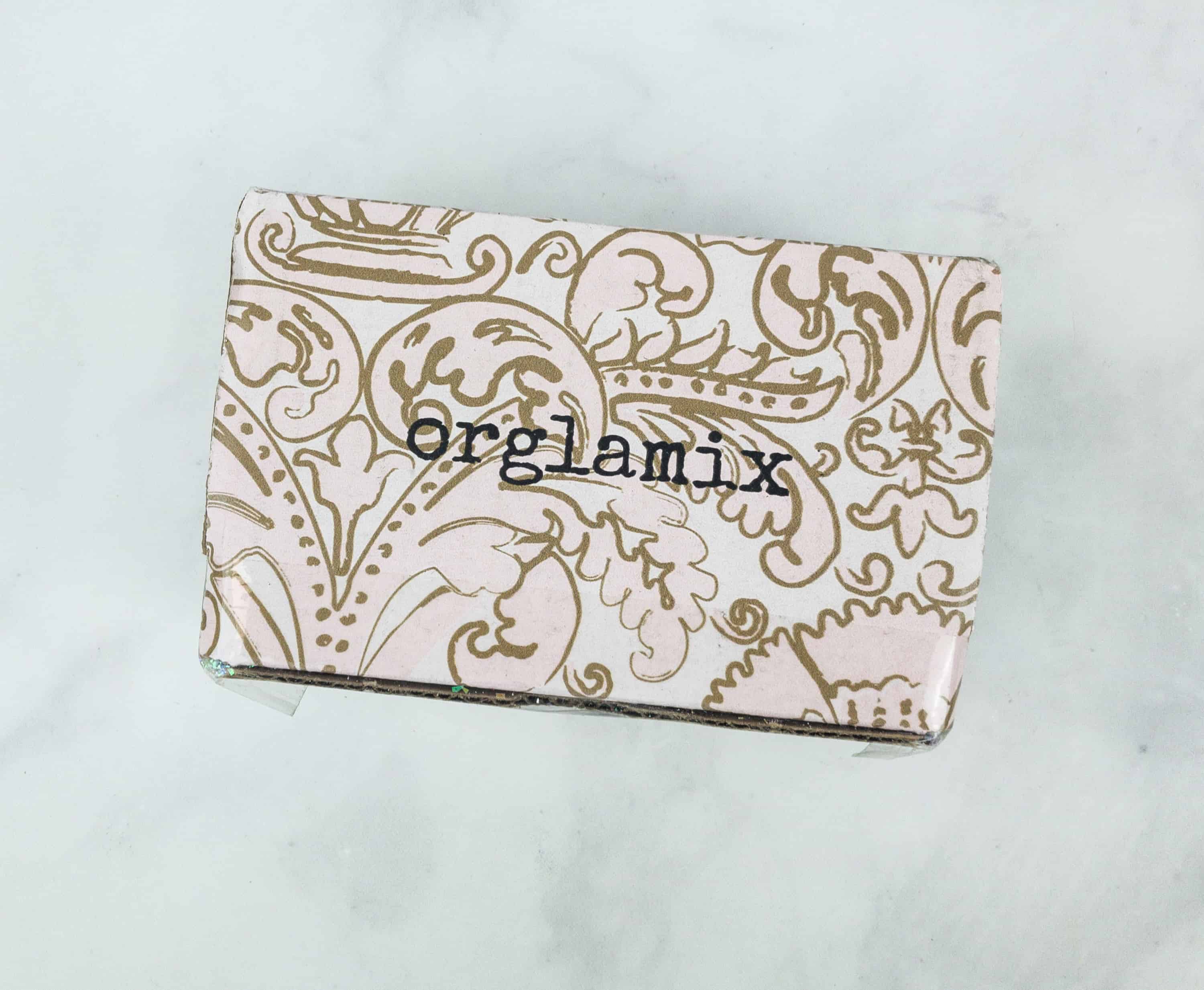 Orglamix is a monthly vegan beauty and makeup subscription box. Every month you'll get vegan beauty products with a cute monthly theme! Some months are more skin care and body care focused, others have a good dose of Orglamix mineral makeup. Orglamix has recently added the Eyeshow Edit box for $21.95 a month with 3 shades of highly pigmented mineral shadows.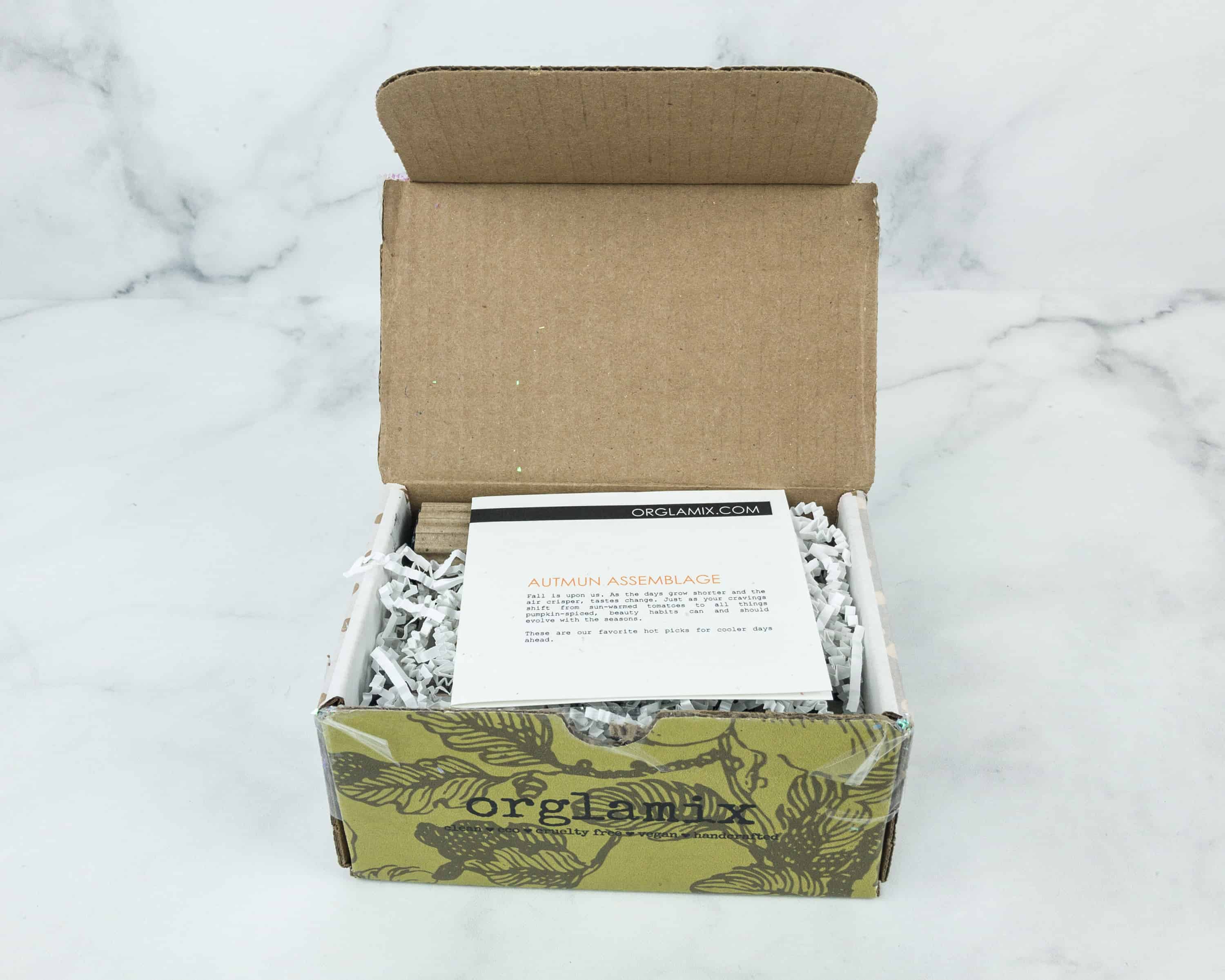 DEAL: Save $5 on your first month with coupon code CRATEJOY.
All the items for this month's box are neatly packed and filled with squiggles to prevent them from moving around.
The November theme is Autumn Assemblage.
The information card has details on every item plus useful tips.
Everything in the November 2018 Box!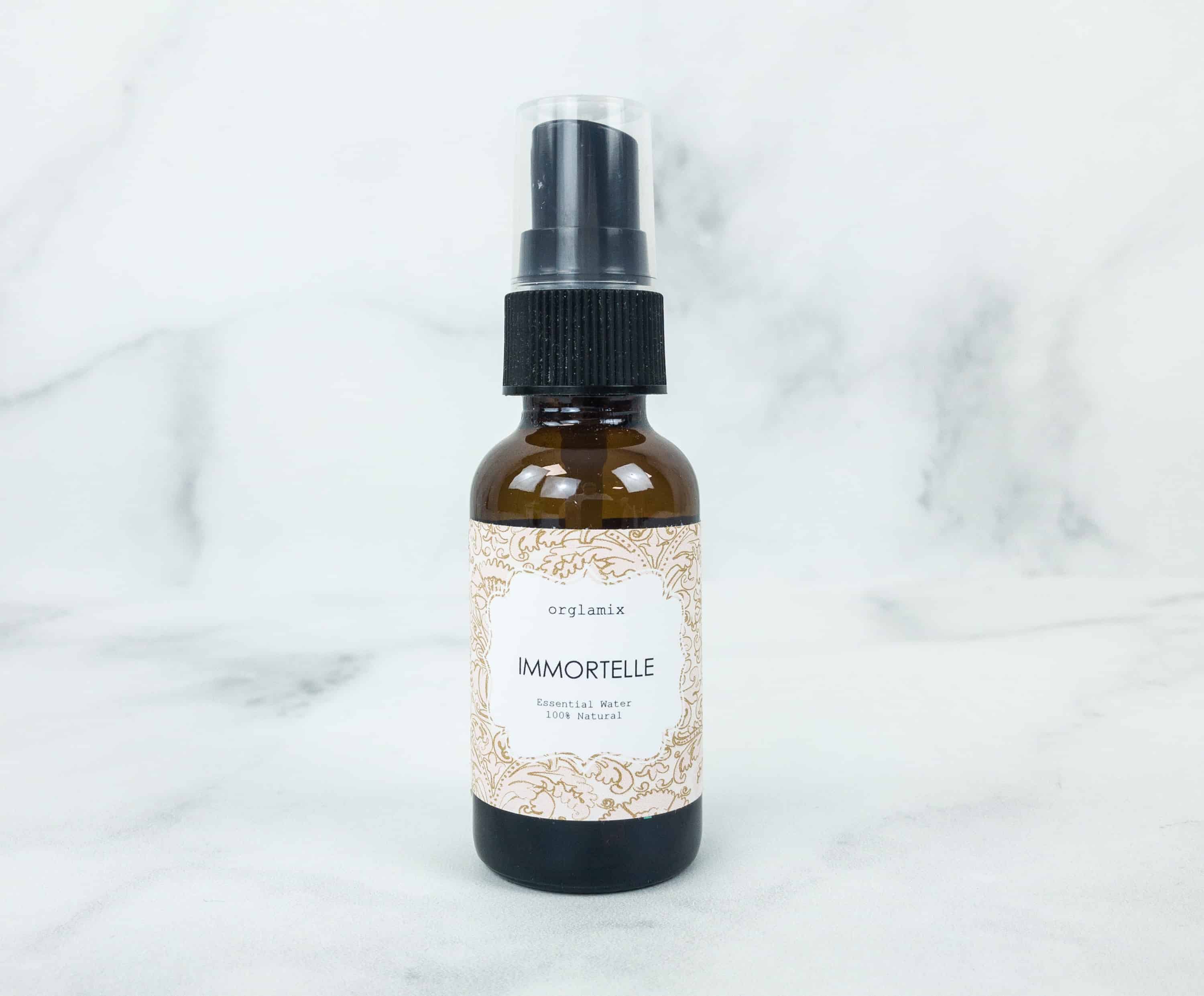 Orglamix Immortelle Essential Water. This product wasn't listed on the information card, but it's definitely a welcome addition to this box. If you are not familiar with immortelle, it is a type of flower that contains antimicrobial as well as antioxidant properties that are actually useful for your skin. I believe that this one is meant to enrich our skin during the cold months. Immortelle is a pricey ingredient, so I feel like I won already!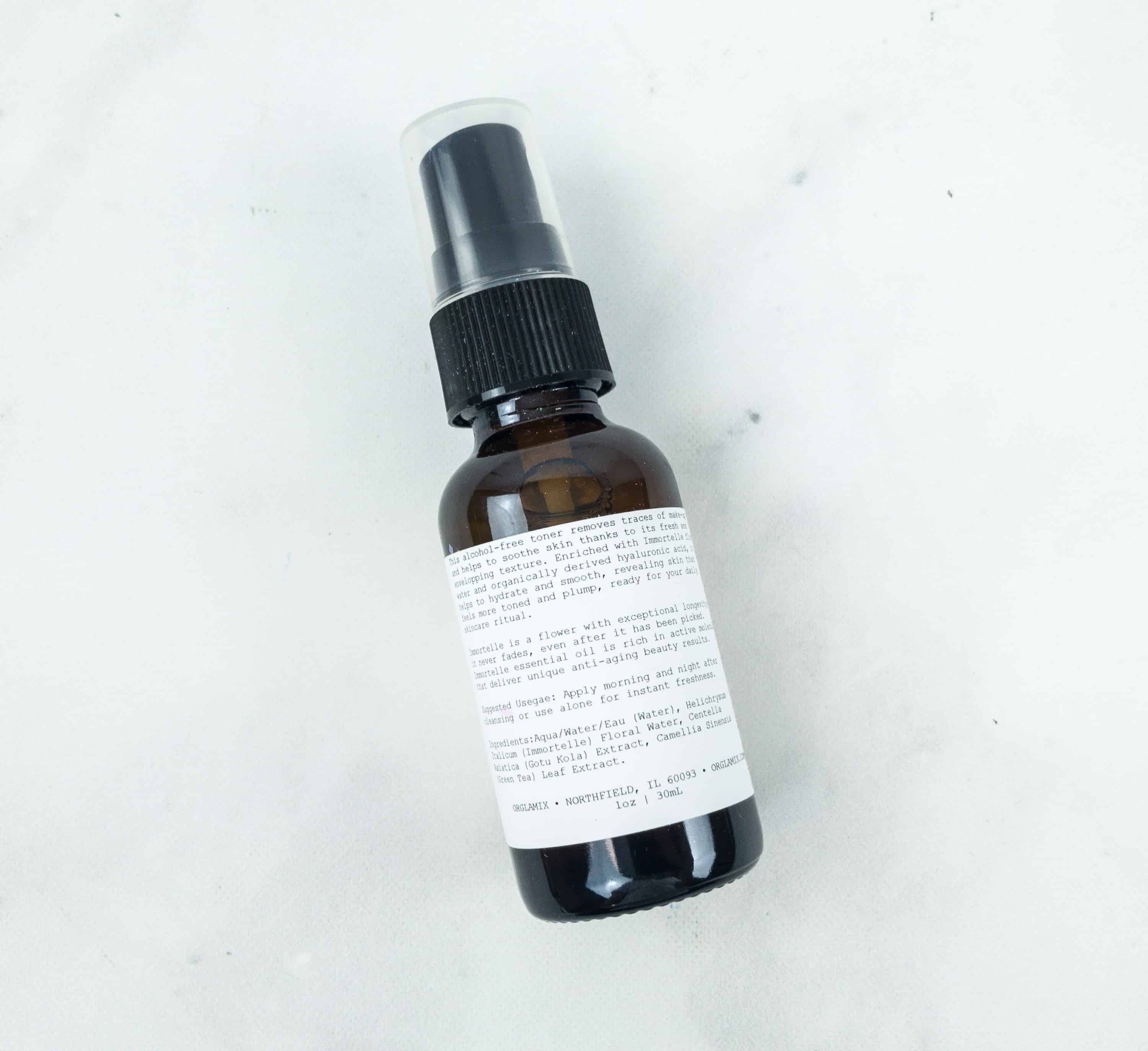 You will find the list of ingredients at the back of the bottle, as well as how you can use it for your skin. This is actually a good toner, and because it doesn't have any alcohol content in it. It's not going to dry your skin.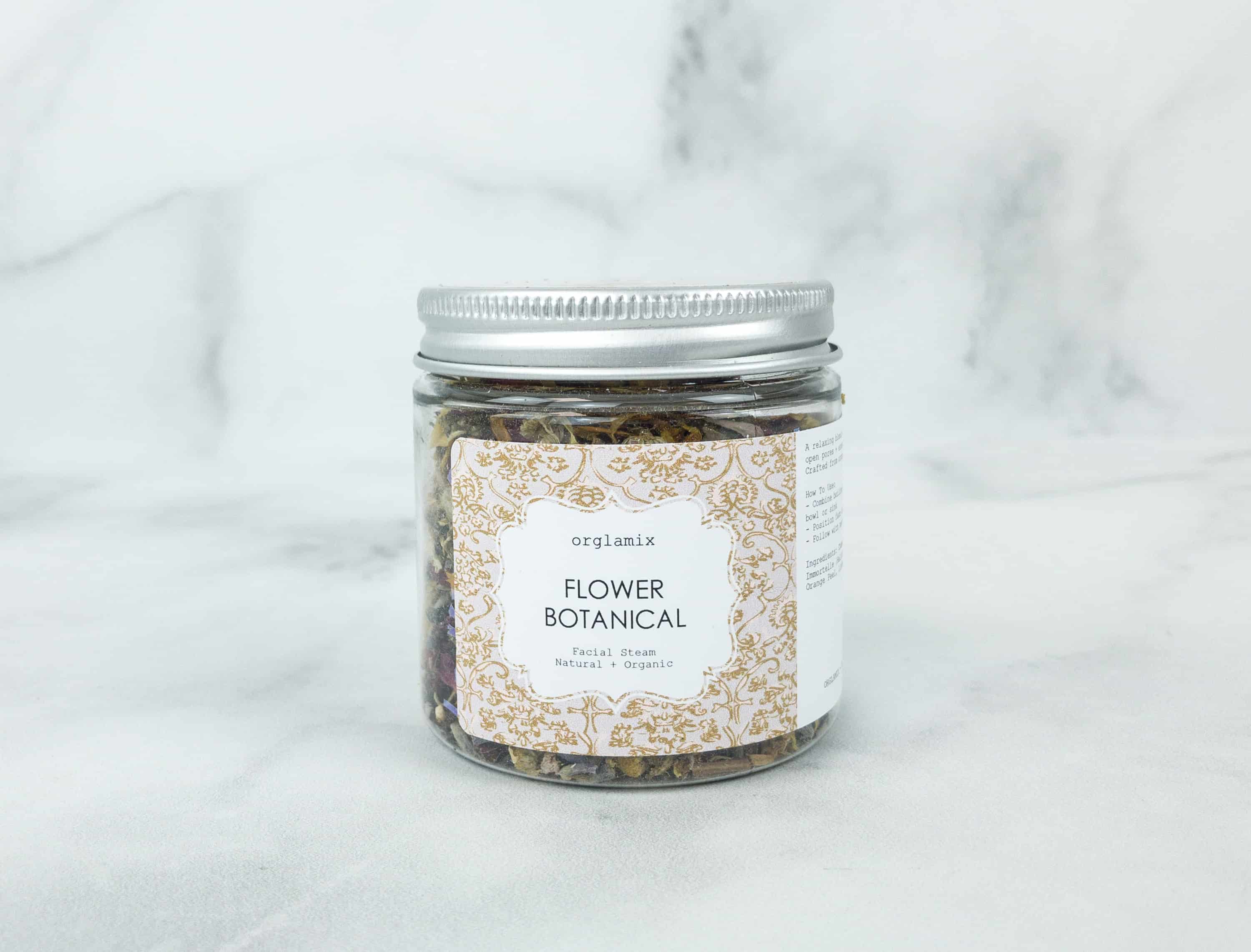 Orglamix Flower Botanical Facial Stream ($14) It's a wonderful combination of flowers you can use for a facial steam, which opens up the pores and helps get rid of any dirt, dust, sweat, and oil that may be collecting there.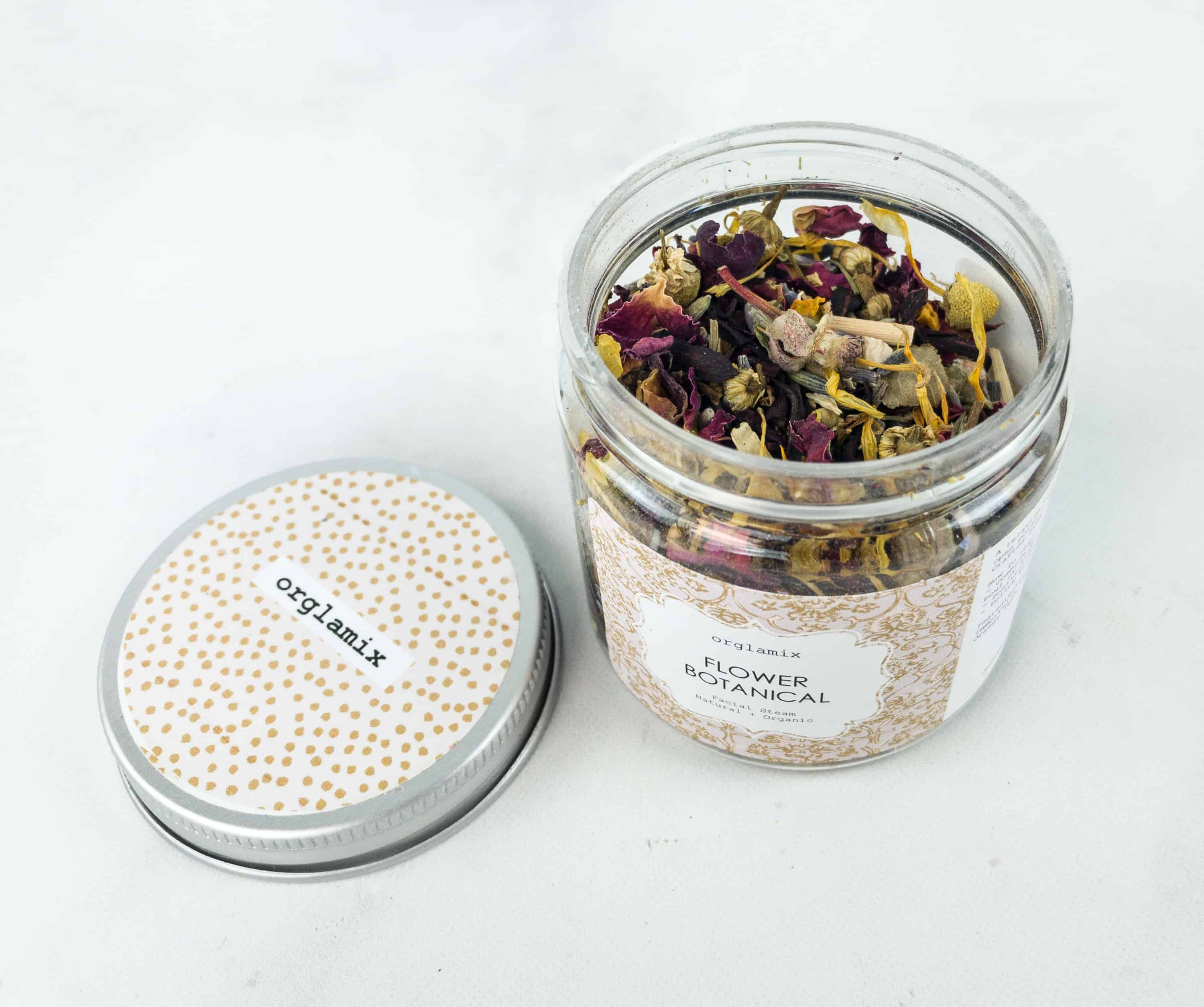 Flowers include chamomile, organic immortelle, cornflower, and calendula flowers. It smells good!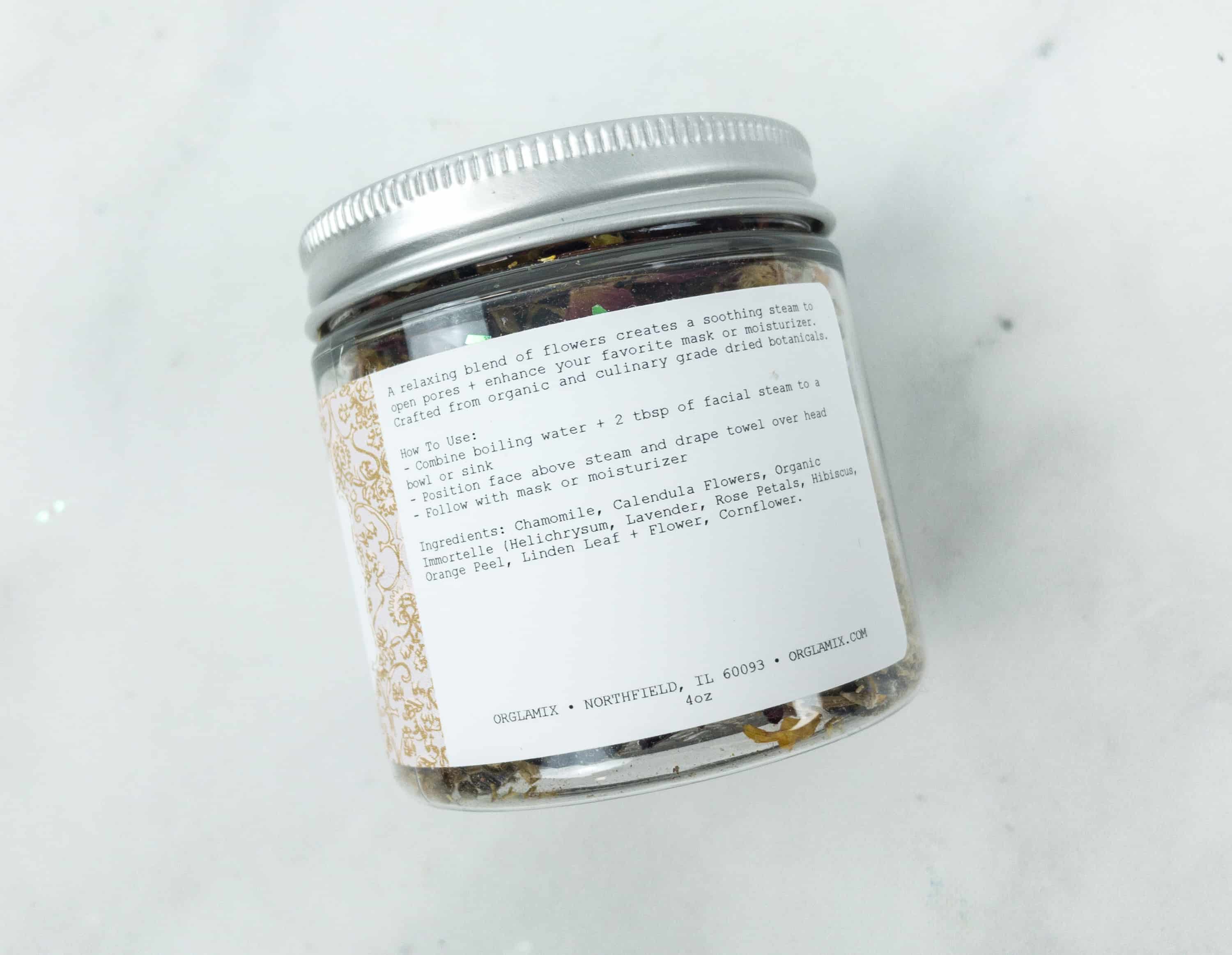 The instructions are found at the back of the bottle. If you are going to use this for a facial steam, simply combine two tablespoons of the mixture with boiling water in a small bowl. Place a towel over your head then lean forward to catch the steam. This will help open the pores to increase the effects of any facial mask or moisturizer that you will use afterward.
Orglamix Bamboo Charcoal Detoxifying Soap Bar ($12) Charcoal is known to absorb impurities, which is good for detoxification. Putting it in a soap is just a brilliant idea. It's so convenient to use.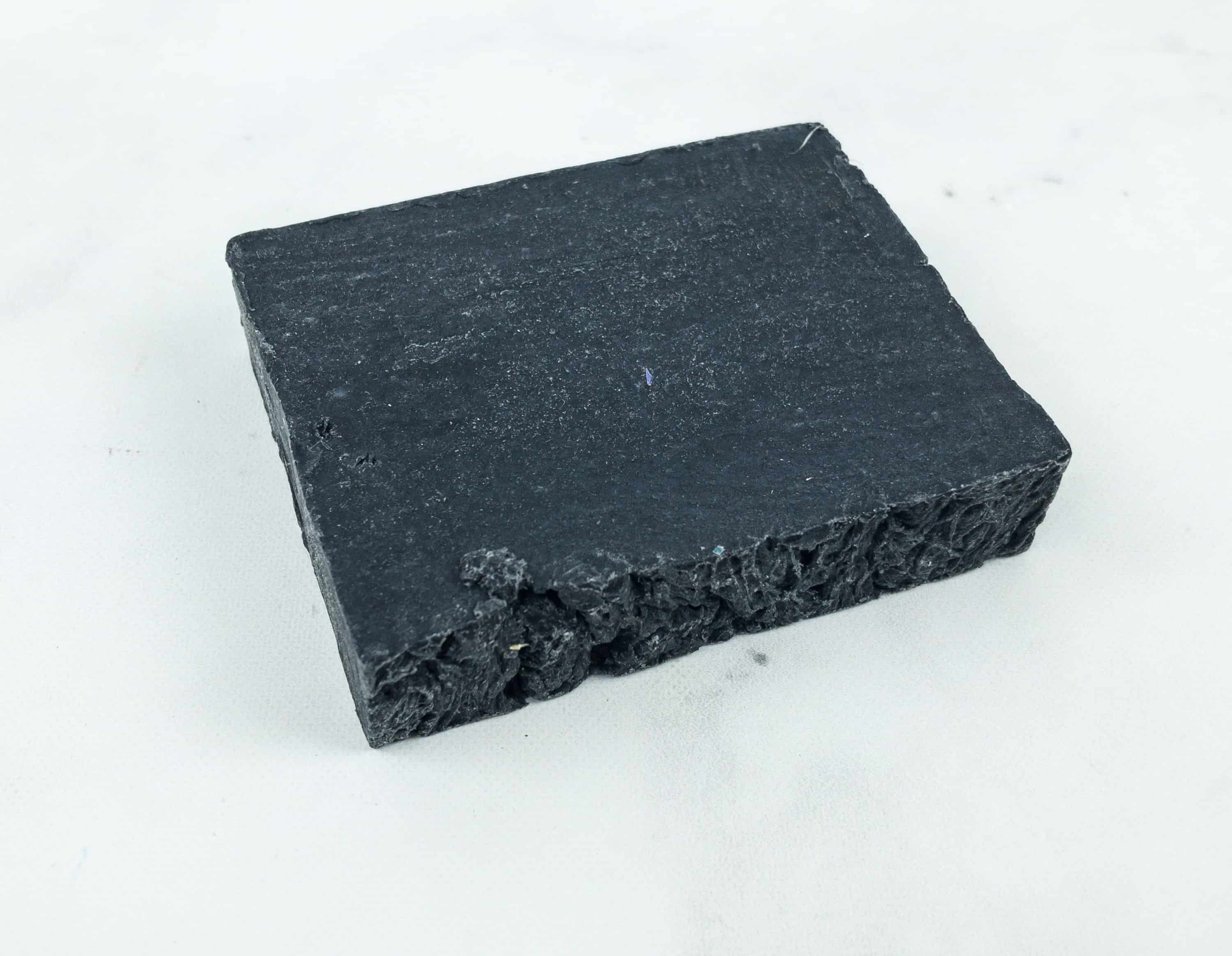 This solid soap bar contains natural ingredients, with activated charcoal being the main star of the show. When used on the skin, it draws out any toxic buildup and other impurities from the skin to help reveal its natural beauty. I like that they have incorporated vitamin E and other essential vitamins and minerals too to keep my skin nourished. They added peppermint essential oil and boy does it smell great – plus it's super invigorating!
Orglamix L'Automne Solid Lotion Bar ($8) Lotion bars are convenient to incorporate in any skin care routine, and I am glad that Orglamix added one in this box because now I can bring my much-needed moisture wherever I go minus the hassle of pouring lotions and creams.
It's a hand poured lotion bar which can be used on your hands, elbows, dry knuckles, and even on your hair too. It has some lavender, bitter orange peel, and other aromatics, which leaves a nice scent on your skin. I love it!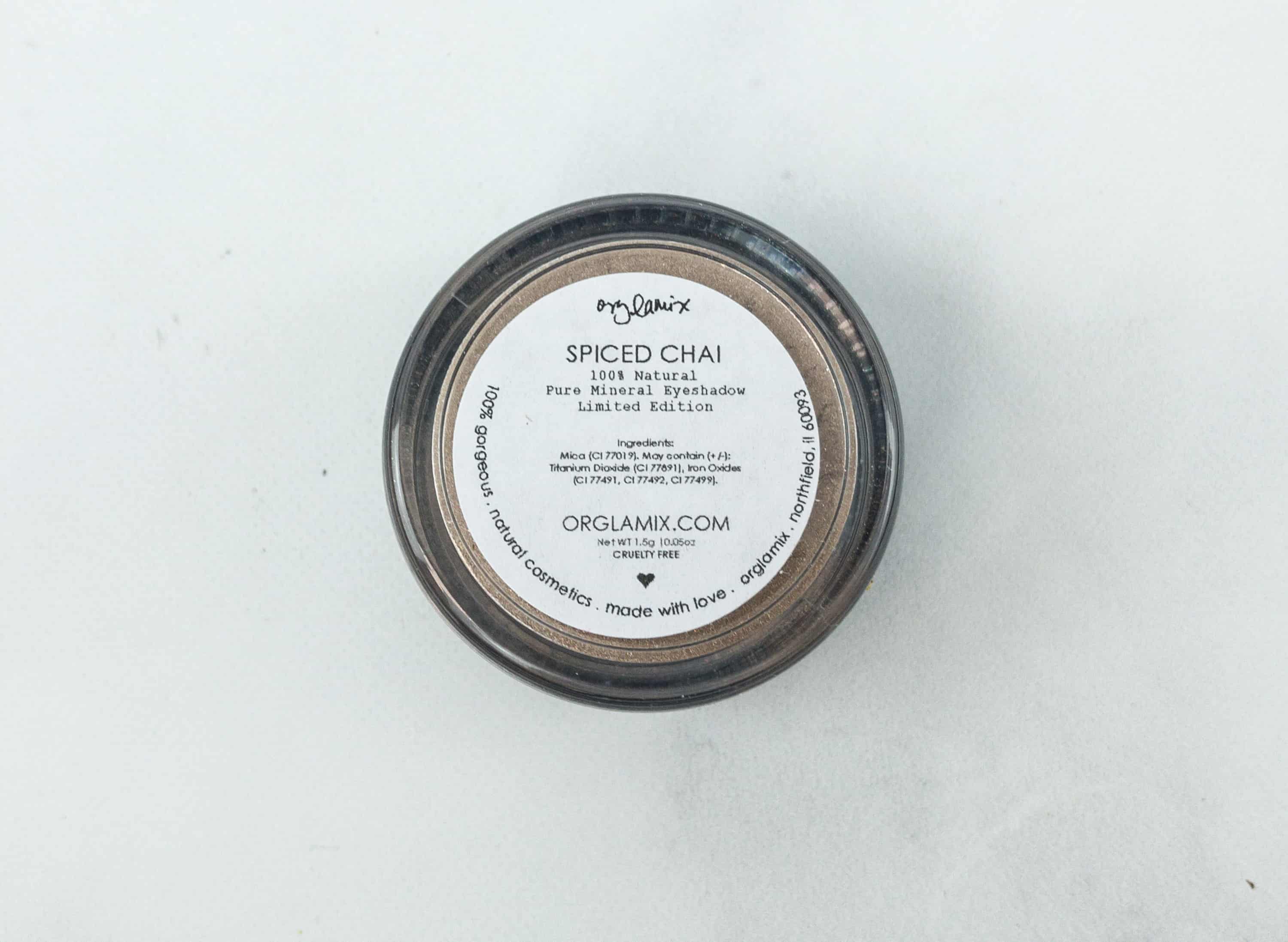 Orglamix Spiced Chai Natural Eyeshadow ($12.50) This natural eyeshadow made its debut in New York Fashion Week (I wonder which show?!?). It has a light texture that you can build up from light to dramatic.
It's easy to apply and can be smudged with your finger too if you are aiming for that light but dramatic feel to your eyes. I love the texture of the eyeshadow and the packaging is well done too, as you can simply shake loose a small amount of the powder to use on your eyelids.
Here's how it looks on my skin, and as you can see, it complements my skin tone nicely. It's great as an everyday makeup. This is one of my fave shades ever from this box!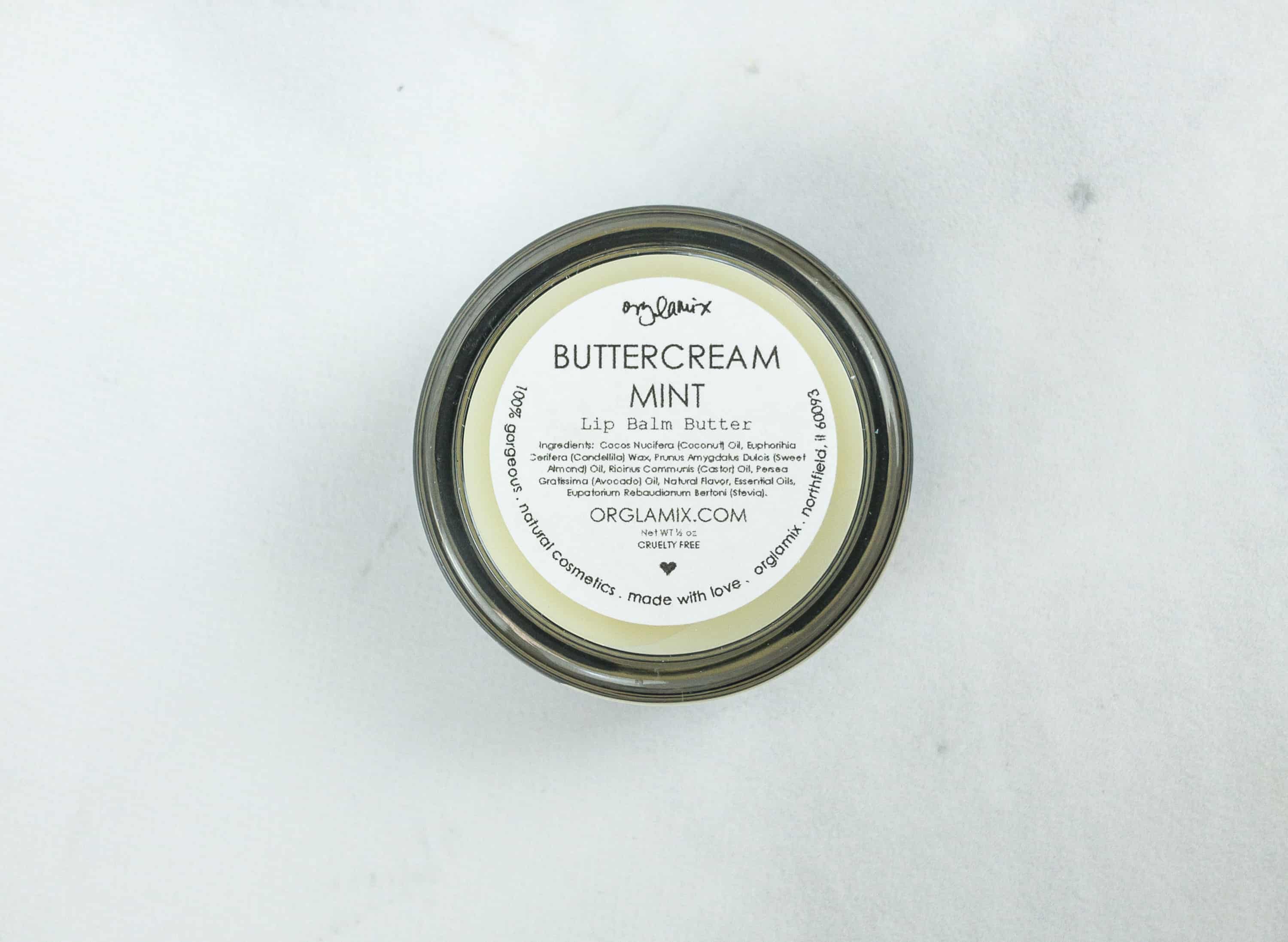 Orglamix Buttercream Mint Lip Balm Butter ($6) A mint lip balm like this is heaven sent especially now that the temperature has dropped significantly.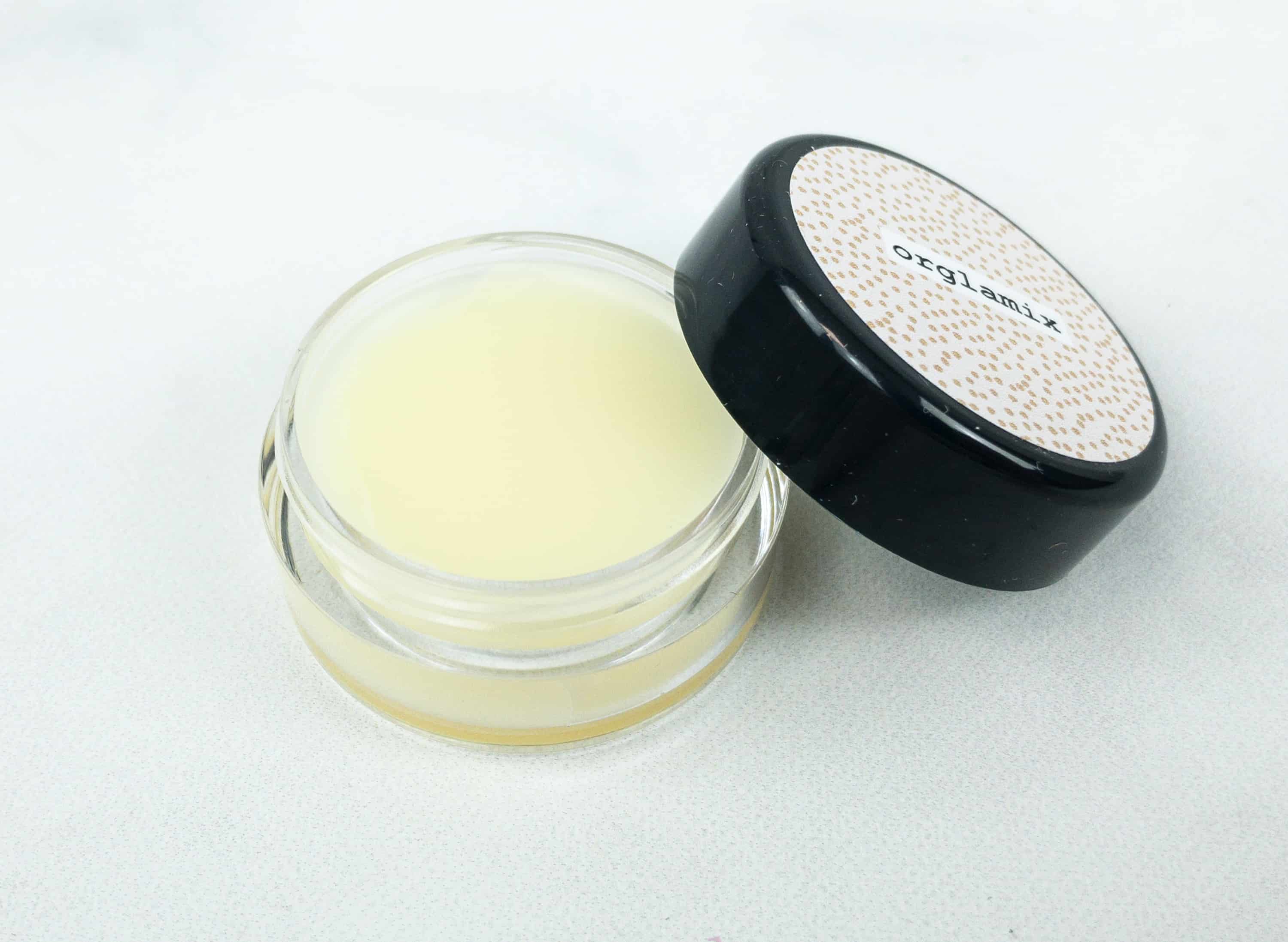 Swipe a small amount on your lips and you'll feel the nourishing effects soon enough. It's smooth and it does make my lips feel luscious too.
Orglamix has put together an interesting collection of skincare products for this month such as the charcoal detox soap, lotion bar, and the immortelle spray. I love that each item contains natural ingredients that reduce the chances of skin irritation, breakouts, and flare-ups too. In this set, I am partial to the facial steam because of its wonderful mixture of flowers and aromatics, as well as the lip balm because of its buttery and nourishing goodness. I can't wait to see the next box! Fingers crossed for one of Orglamix' signature scents!
What do you think of this month's Orglamix?