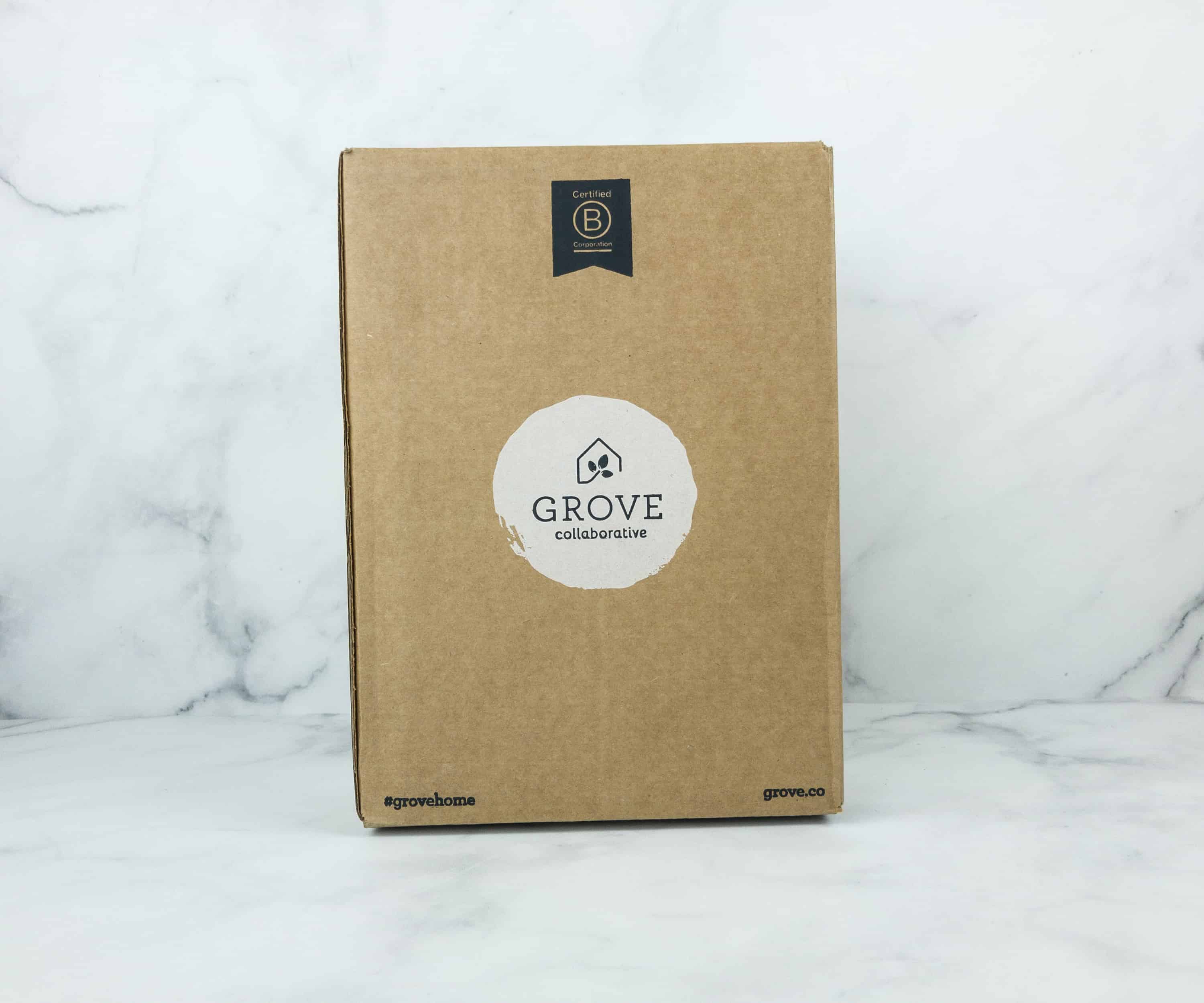 Grove Collaborative is an eco-friendly subscription service that allows you to quickly pick your favorite high-quality cleaning and household supplies and set up a customized schedule for their shipment to you. Grove Collaborative carries a variety of brands including Method, Mrs. Meyers, Seventh Generation, Preserve, and more, including their own house brand. You can see right on the box that they're a Certified B Corp – this means that they meet certified standards for prioritizing social, environmental, and community wellbeing!
When you sign up for Grove, after your FREE 60-day trial, the VIP membership automatically renews for the $19.99 year rate. See more on that below!
DEAL:
You might also qualify for additional free bonuses depending on your order size!
EXISTING Subscribers: Get a free Grove walnut scrubber sponges – just use this link! (Tip – check and make sure you aren't logged in, then click the link, then log in)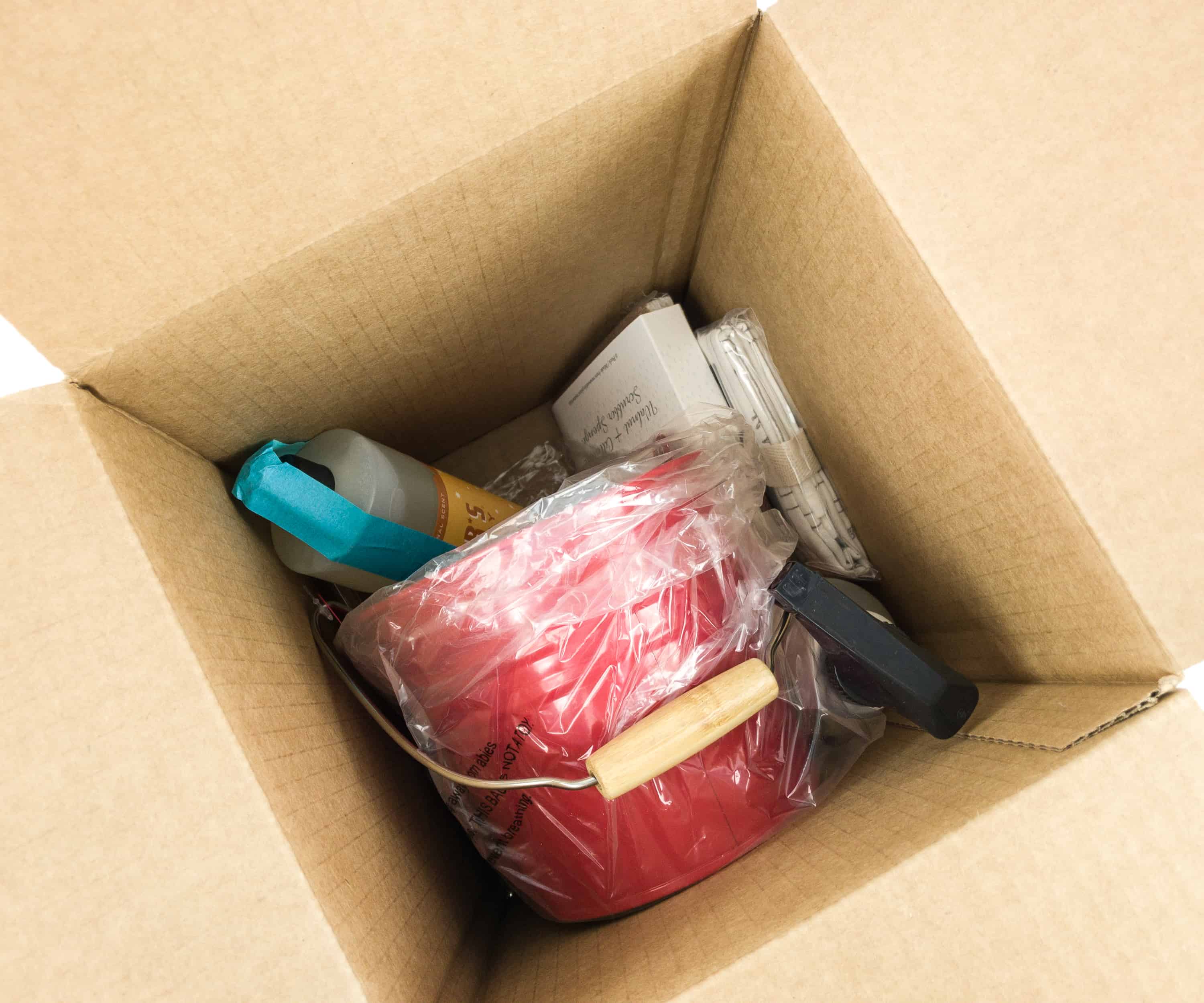 Here's how Grove Works:
Your bundle will ship every 30 days, with items selected based on your use frequency. You can switch this around at any time.
You'll pay the cost of the products (you can see the details on every product on the Grove Collaborative site), plus a $2.99 shipping charge.
It's super easy to skip, move around your dates, and change your products!
Your bundle needs to meet the order minimum! $10 for the regular automated shipment, $15 if you select Ship Now and you're a VIP Member, $30 if you select Ship Now and you're not a VIP Member.
The VIP membership fee is $19.99 annually. When you sign up you'll get a 60 day free trial to see if it's right for you.
With the VIP membership you'll get early access to exclusive and new items, extra bonuses, and more!
If you don't want the VIP membership, you'll be reminded via email before its charged – just be sure to follow up that you're not interested.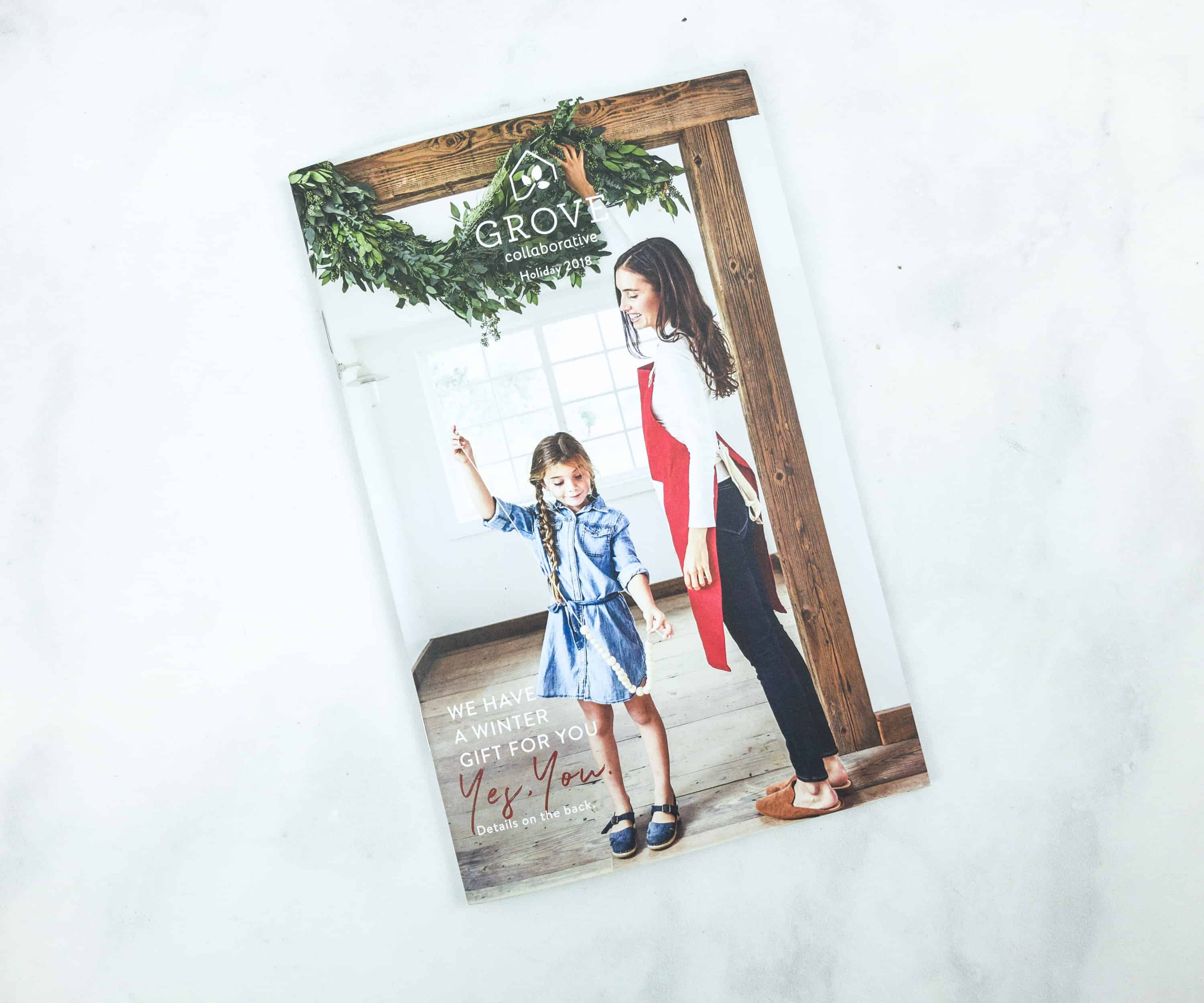 The box includes a mini brochure.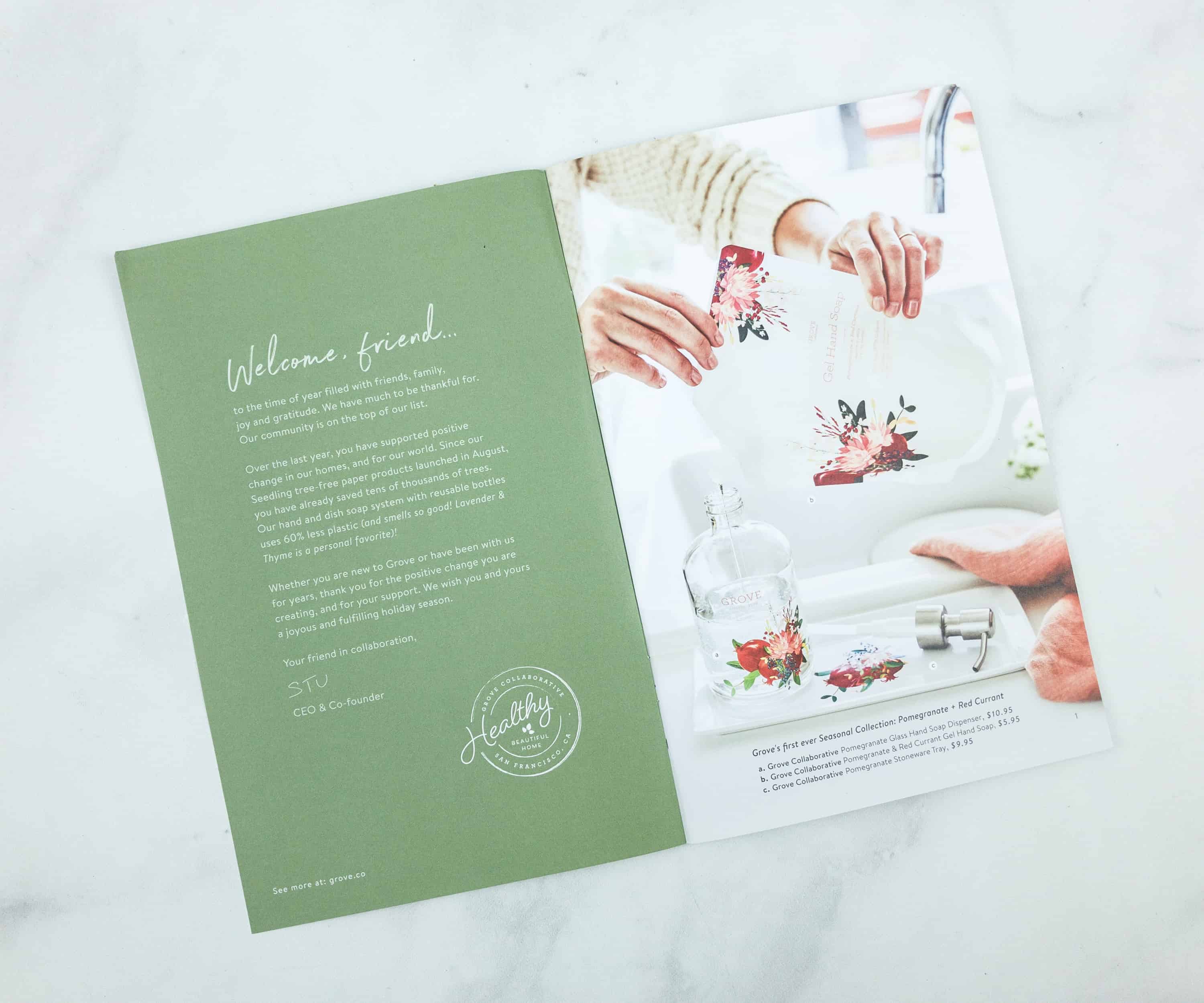 It includes a message from the CEO and Co-founder of Grove Collaborative.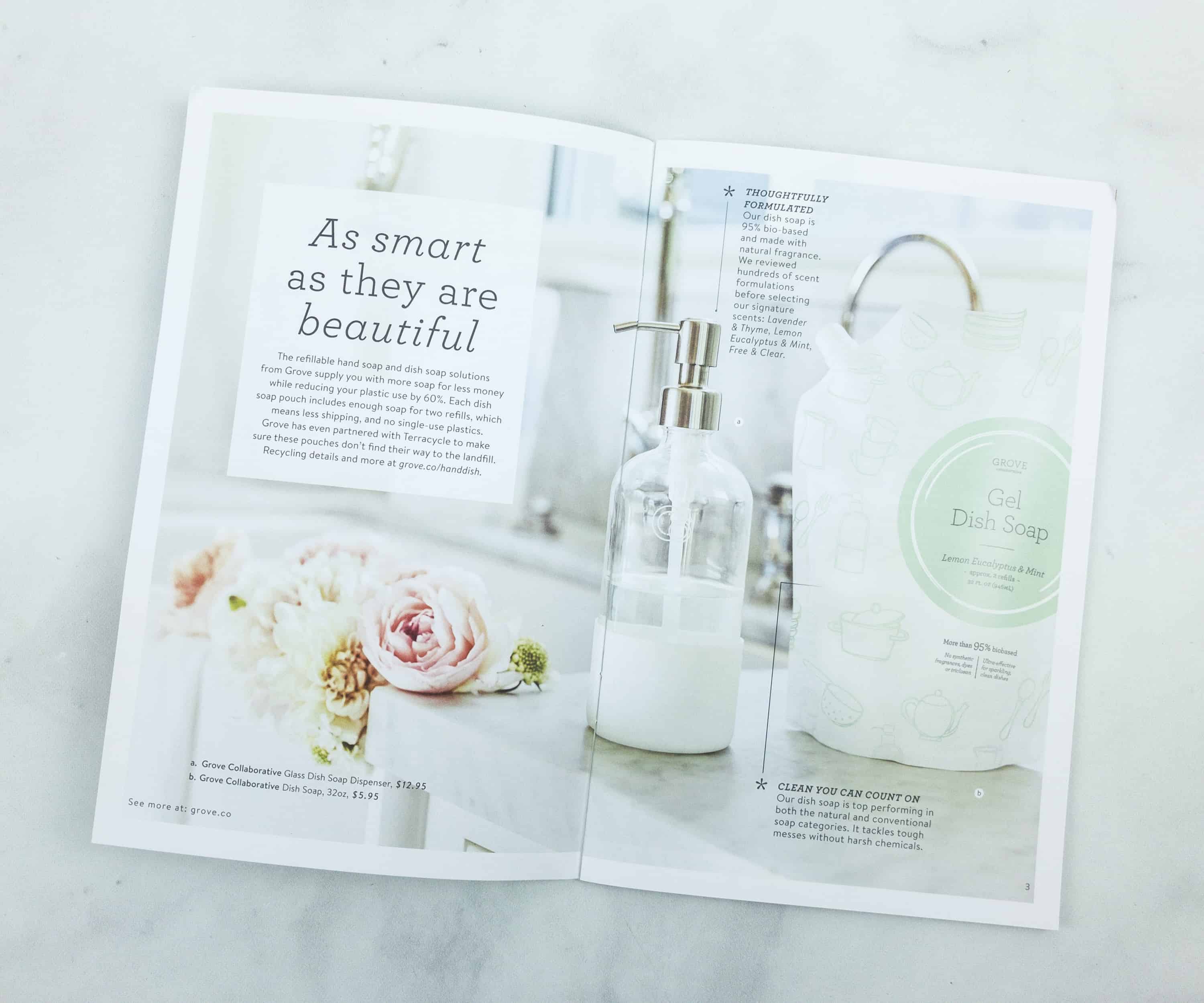 The booklet is packed with lots of useful information about their products and also about how to take better care of your home.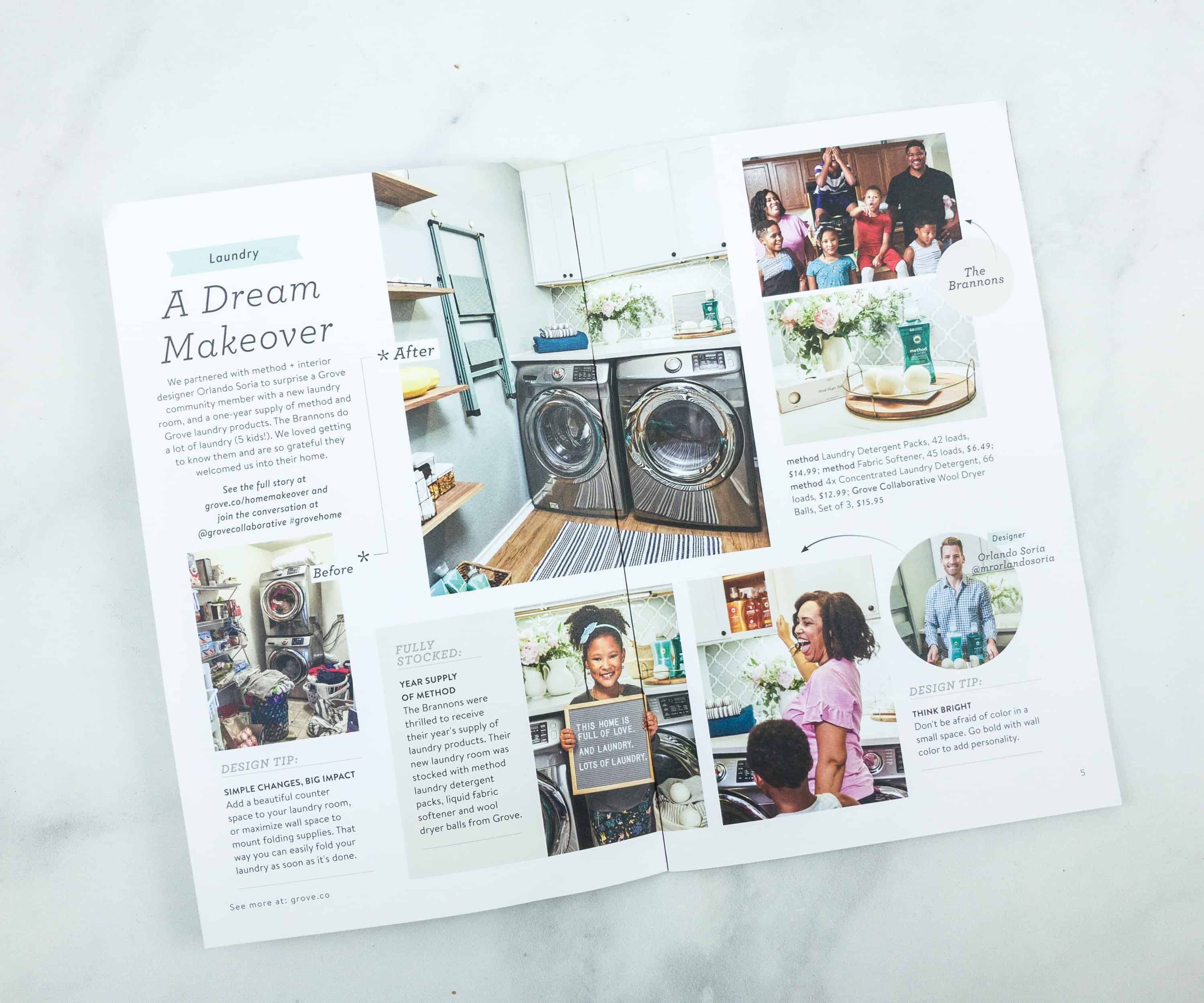 Here's a feature about Grove partnering with an interior designer to surprise a Grove community member with a new laundry room.

They even included tips on how you can add hygge to your home!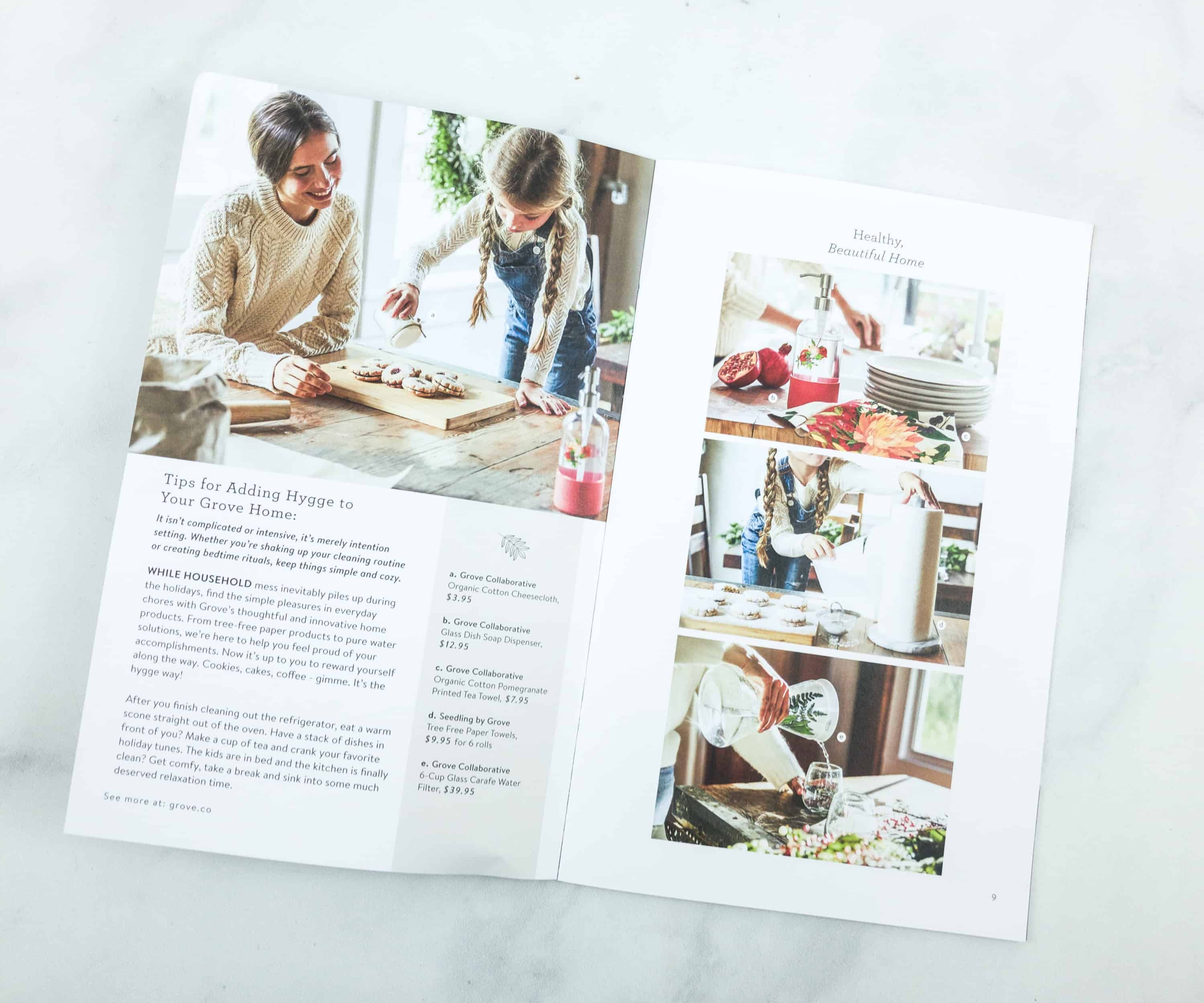 For those who are not familiar, hygge is a Danish term which refers to the quality of coziness from doing simple things.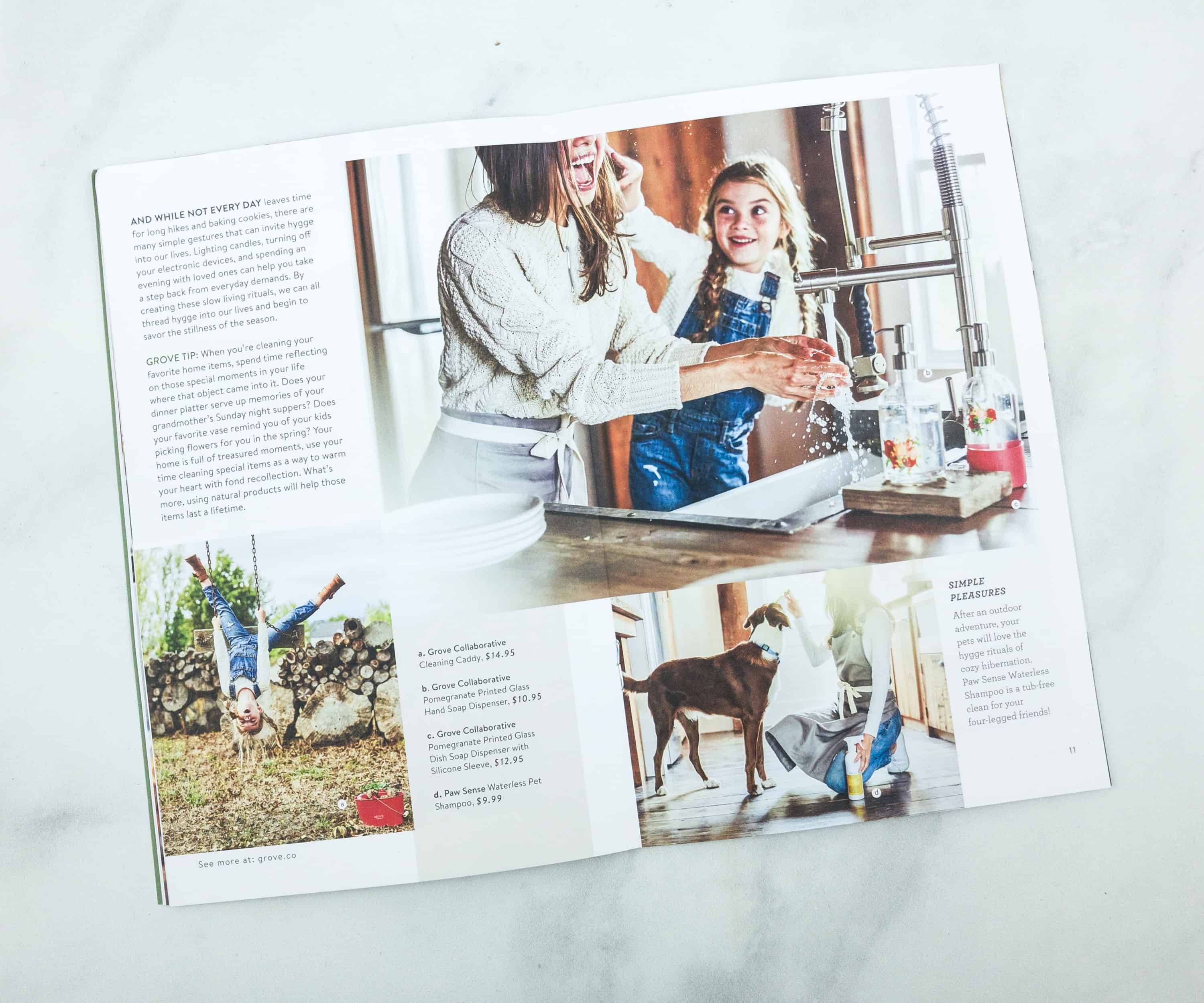 There are so many ways to practice slow living, like lighting candles, turning off electronic devices, and spending an evening with loved ones.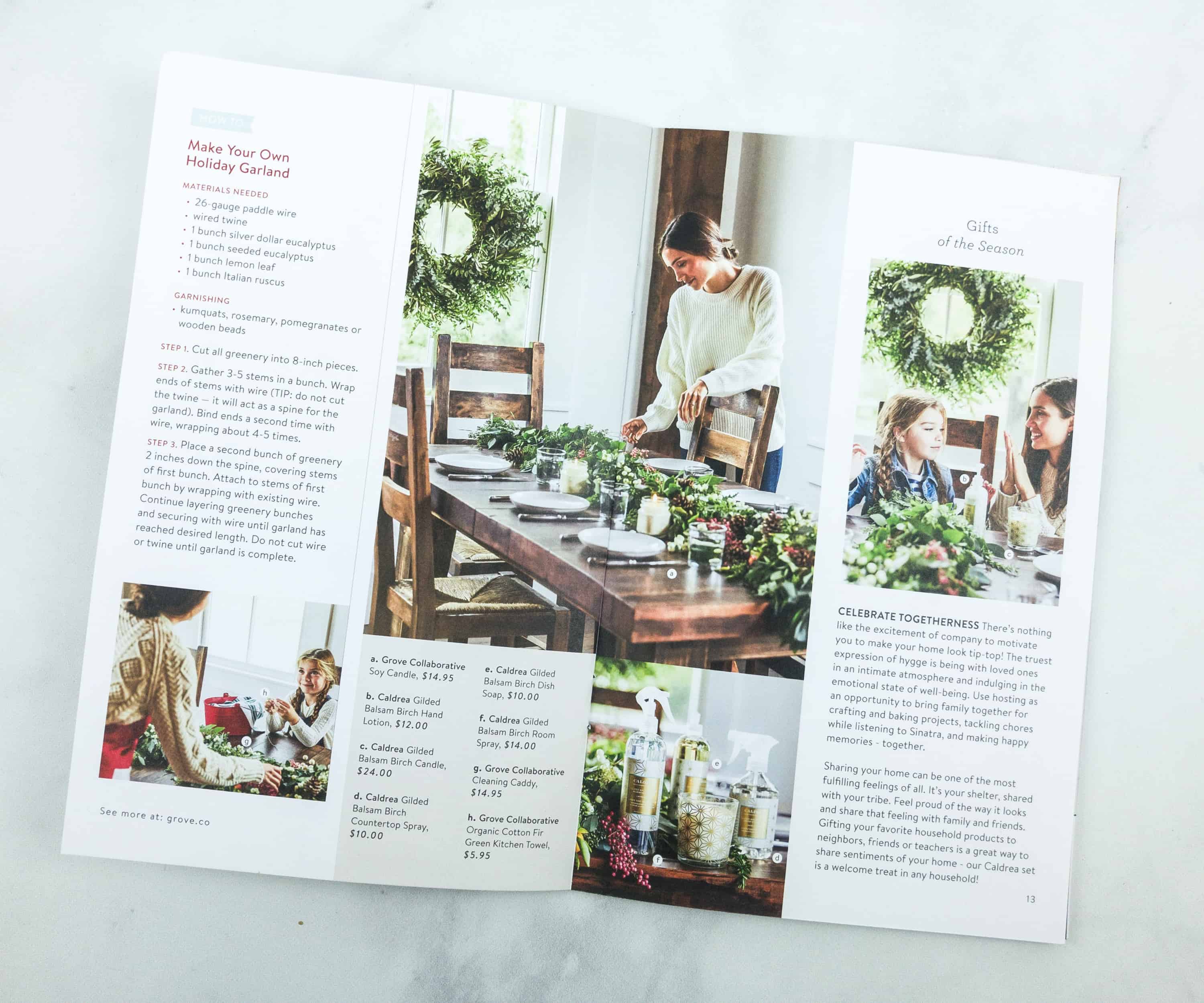 This page includes instructions to make your own garland to hang in your home.
Bedtime rituals are important if you want to have a good night's sleep. The next feature is all about teaching you how to create a ritual that will help you feel calm and relaxed.

Grove and Mrs. Meyer's have released limited edition scents for the holidays and they're featured on this spread.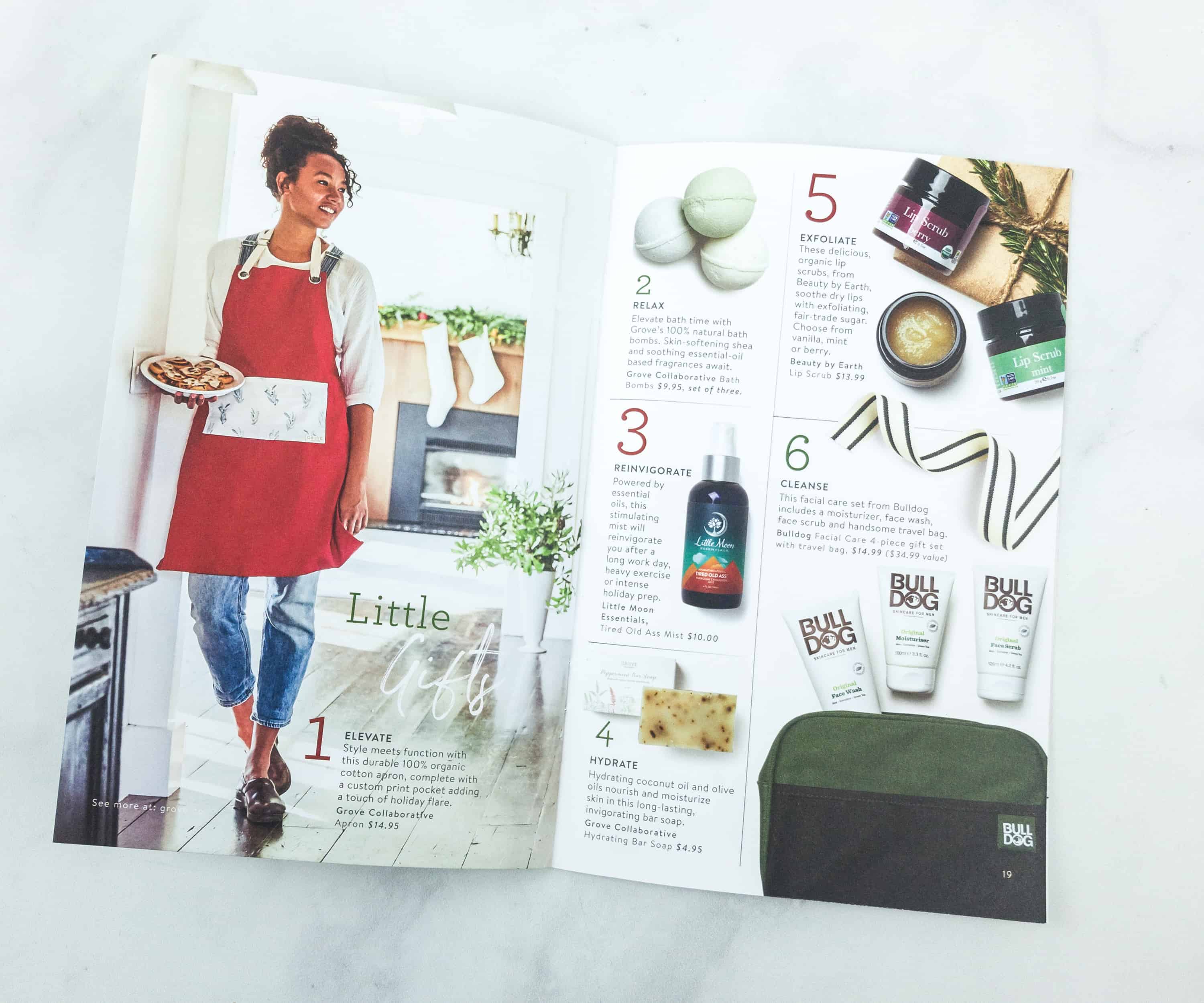 Here are a few gift suggestions from the booklet!
Everything in my box – we got the set plus an extra hand towel!
This seasonal set is available in Iowa Pine, Peppermint, or Orange Clove!

Grove Collaborative Cleaning Caddy – SIMILAR ($14.95) It's an engine red cleaning caddy where you can conveniently store your cleaning materials. It has a wooden grip.

The good news is that this is a versatile caddy, so you can put almost anything you want inside it.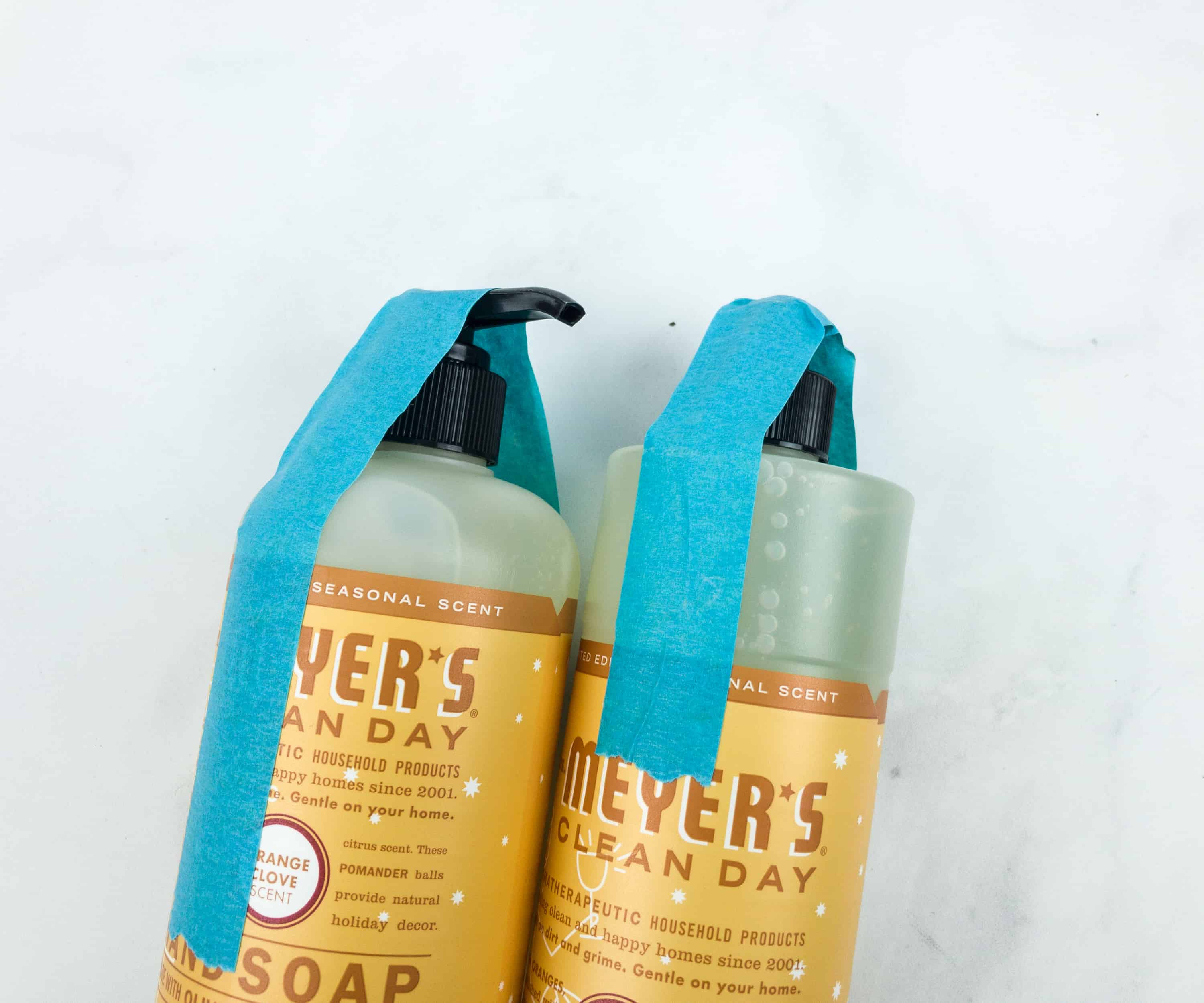 Mrs. Meyers Clean Day Orange Clove Kitchen Basics Set ($18.32) The Kitchen Basics Set comes in pump type bottles that are taped to prevent them from dispensing during transport. It includes one Multi-Surface Everyday Cleanser, one Dish Soap, and one Hand Soap. All of them come in Orange Clove scent, which has warm, spicy, and citrus notes.
This Multi-Surface Everyday Cleaner is made from natural ingredients which can protect your cooking and preparing station against bacteria and germ build up.
The Dish Soap removes grease effectively, and it's biodegradable too. It contains essential oils and plant-derived ingredients.
Aloe vera gel and olive oil were included in Mrs. Meyer's Hand Soap to create a cleaning yet non-drying and softening formula.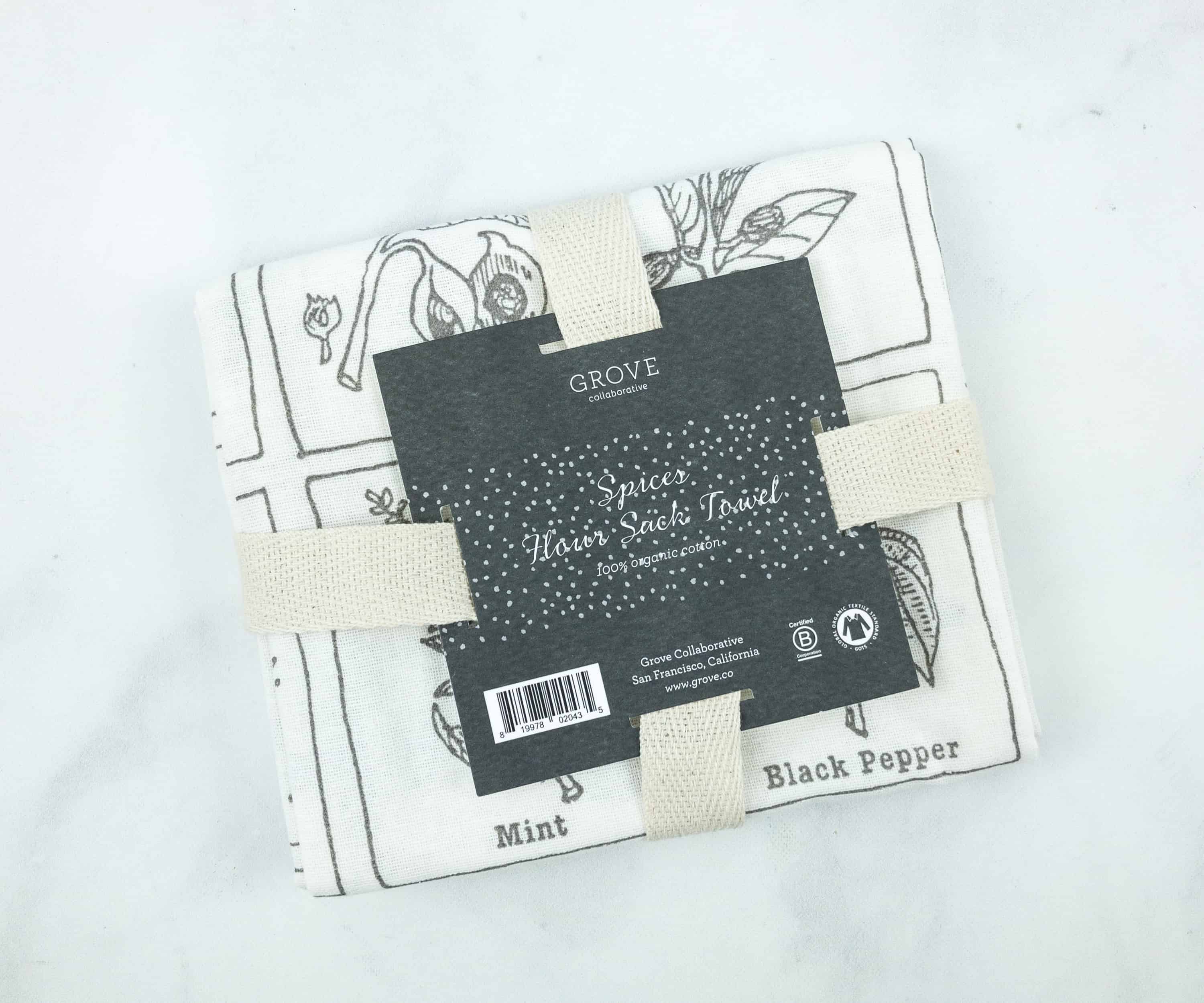 Grove Collaborative Spices Flour Sack Towel ($7.95) This towel was my VIP membership freebie for this quarter!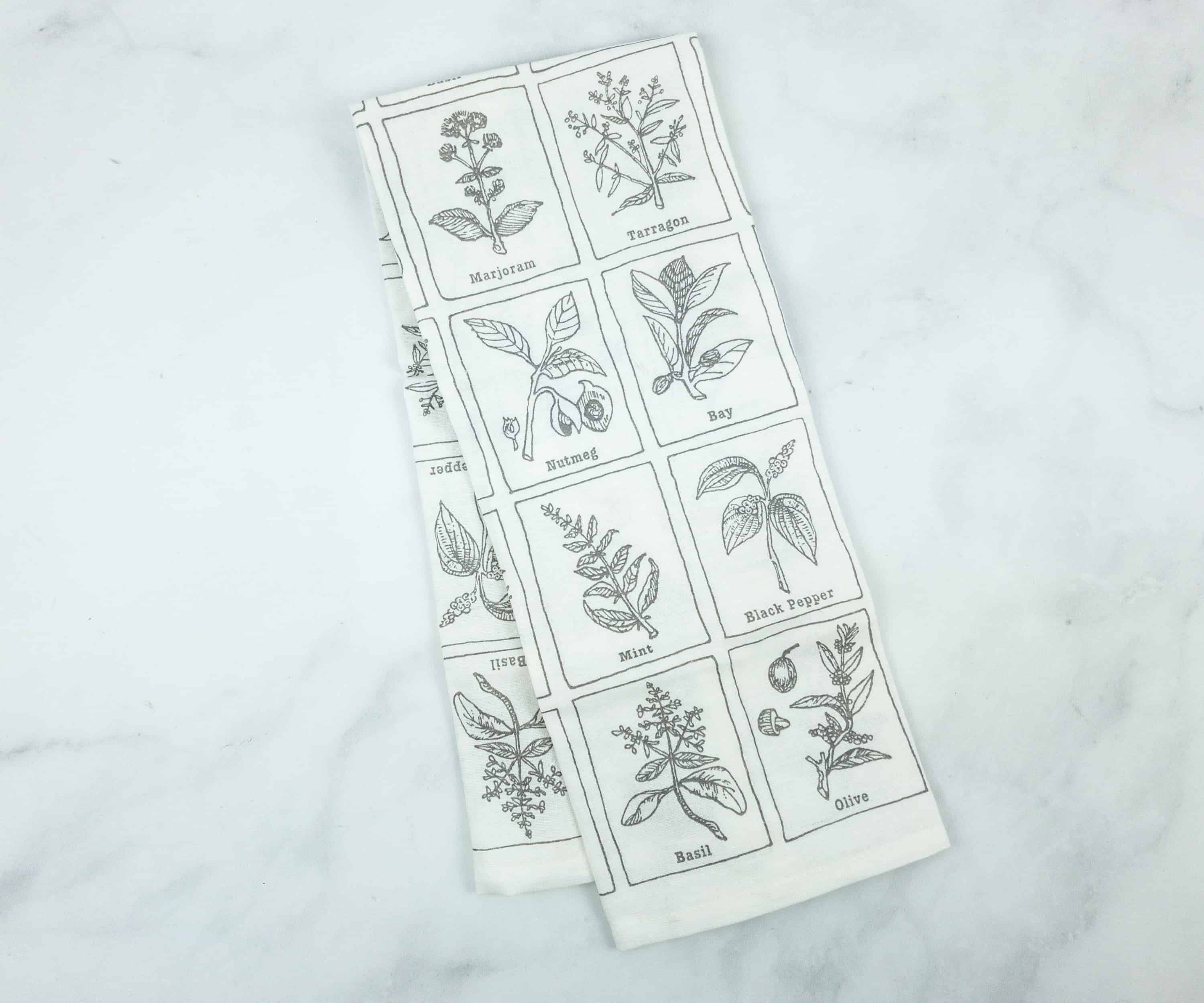 I am amazed at the design of this sack towel because it features different herbs used in the kitchen.
The towel is made with organic cotton. It's super absorbent!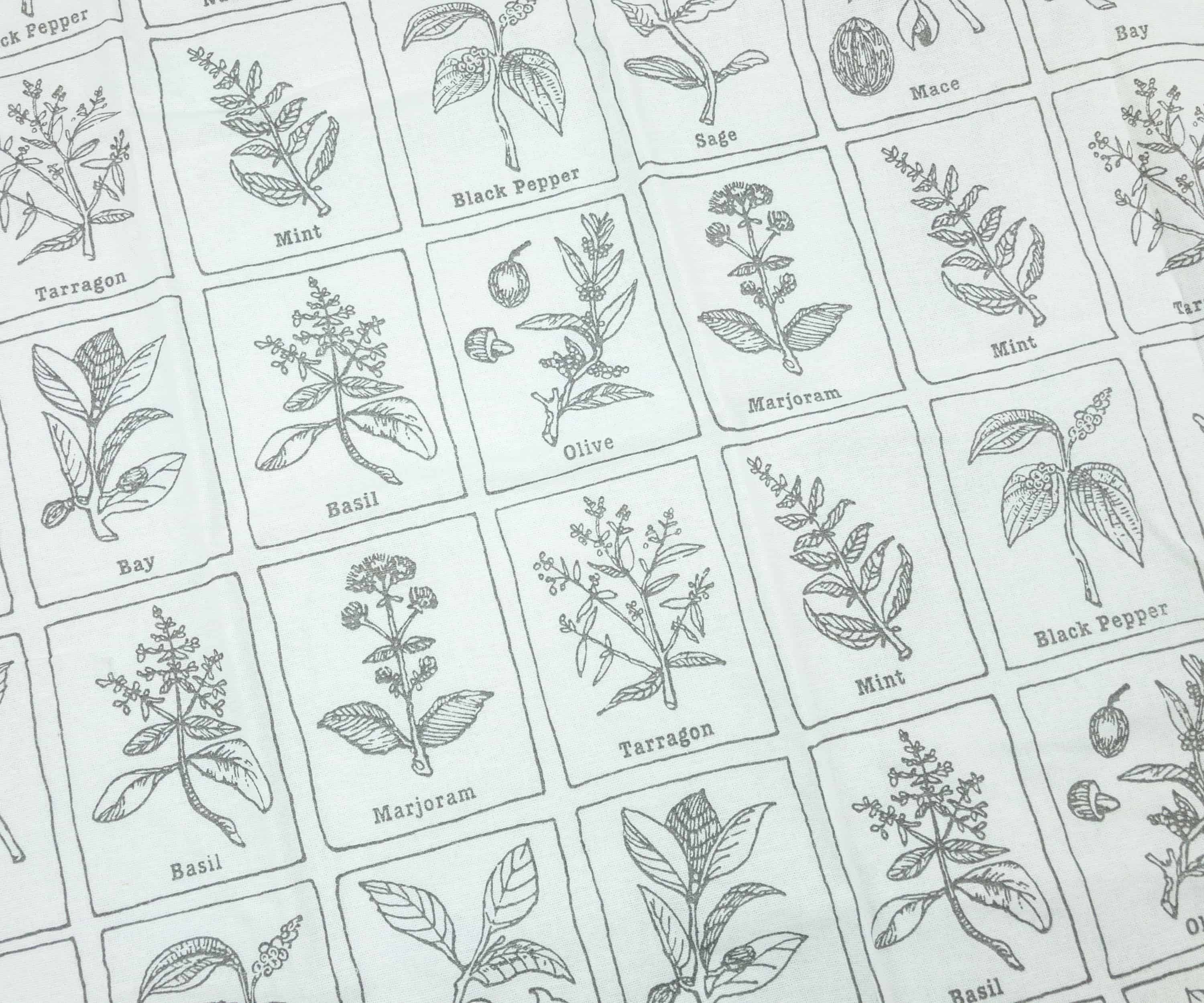 The herbs are beautifully drawn. I like its rustic charm.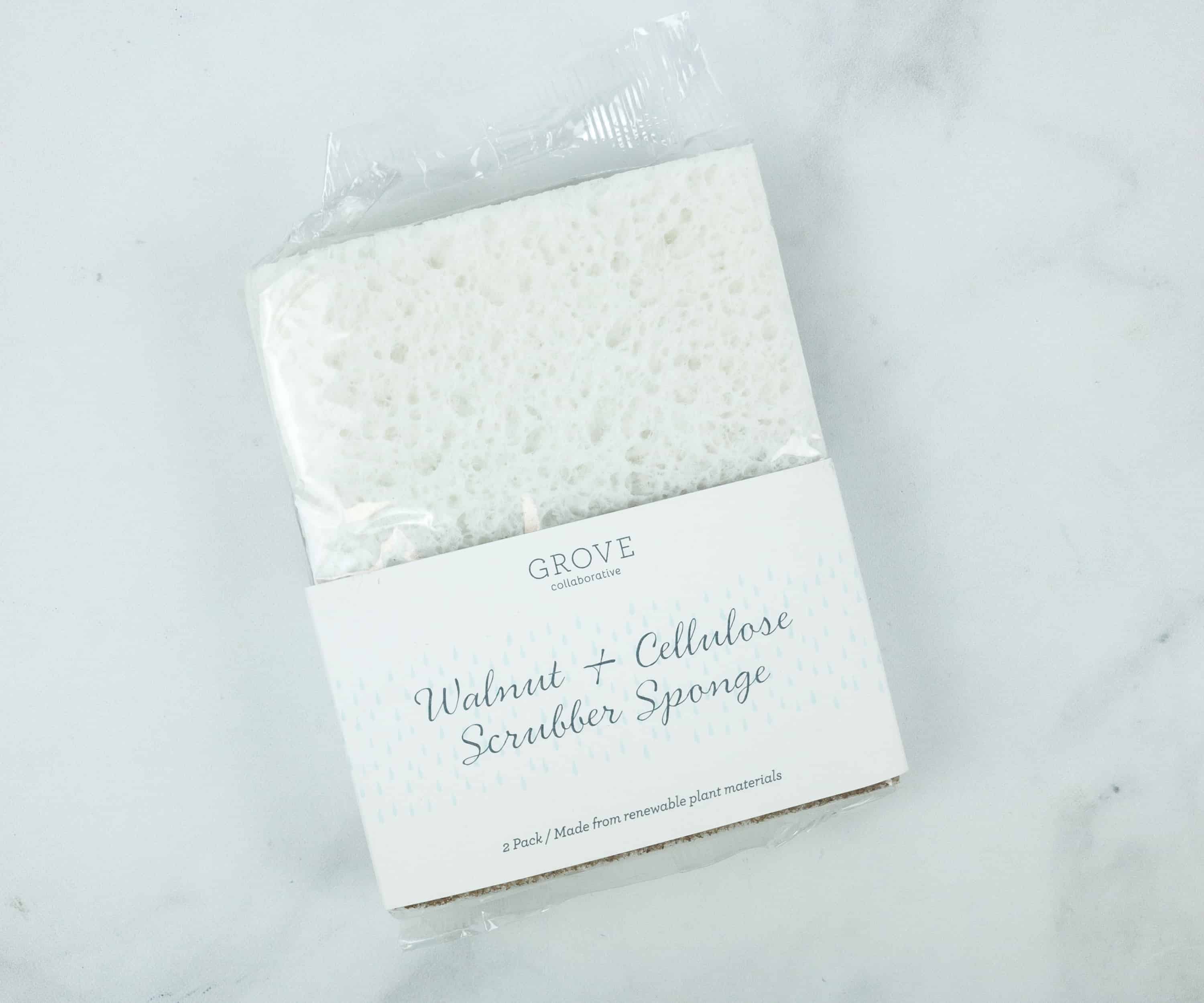 Grove Collaborative Walnut + Cellulose Scrubber Sponge ($1.97) This scrubber sponge is made from crushed walnuts to create the abrasive action without damaging your kitchen utensils and equipment.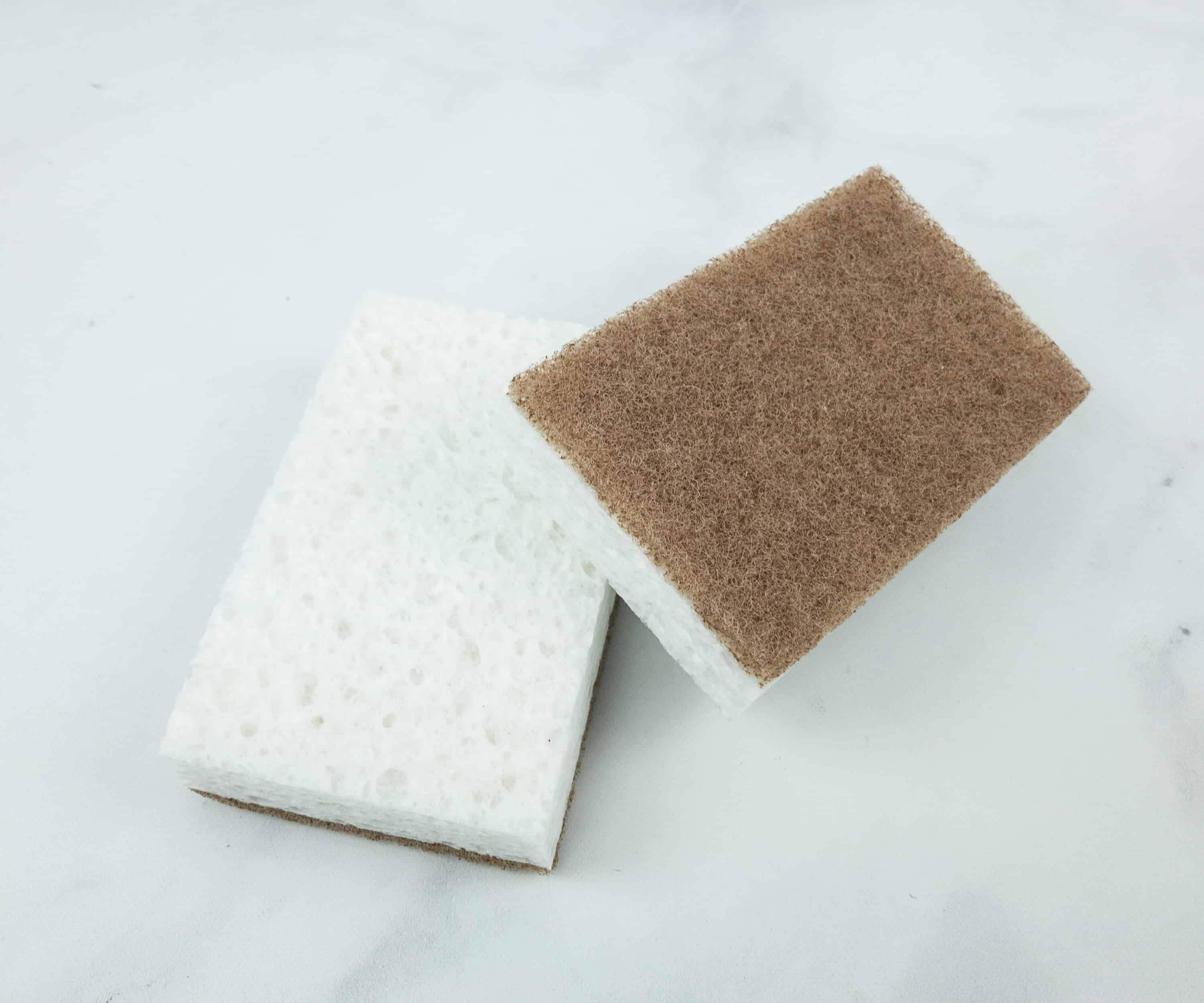 It's non-toxic, hypoallergenic, and sustainably made in North America. However, it is not suitable for those with nut allergies.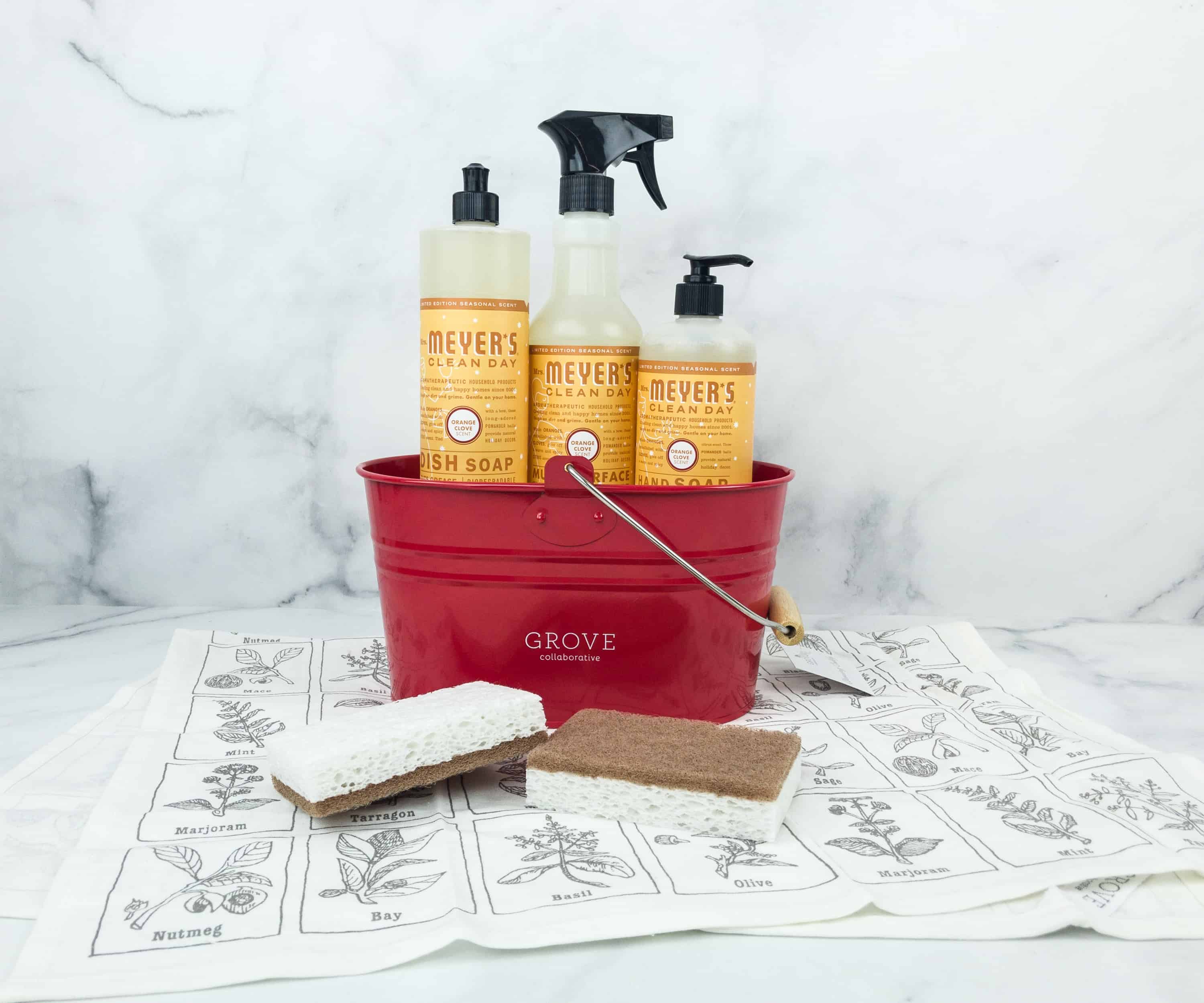 All the items for this month helped me upgrade my kitchen and cleaning needs. No more need for harmful-chemical-laden products!
I love the scents Mrs. Meyer's comes up with, and this month's orange clove items are not an exception. It's a limited edition seasonal variant and I like that it's warm and inviting, but most of all clean and refreshing. It's not the first time I got a cleaning caddy but it's always a useful tool at home. I'm also happy with the towel they gave as a VIP member freebie and the innovative scrubber that removes messes without damaging kitchen utensils. Everything is made from natural ingredients, so I don't need to worry about harmful substances anymore. I think this would even make a practical holiday gift!
CONFESSION: I got the seasonal scents in all three products!
If you want to grab the special offer, don't forget to use this link!
What's your favorite scent from Mrs. Meyer's?
Visit Grove Collaborative to check it out and personalize your own subscription!