Every month, Swimfluence ships a box containing 6 to 8  pieces of gear and products curated for competitive swimmers. The subscription aims to foster healthy habits while introducing swimmers to helpful products designed for a swimmer's lifestyle.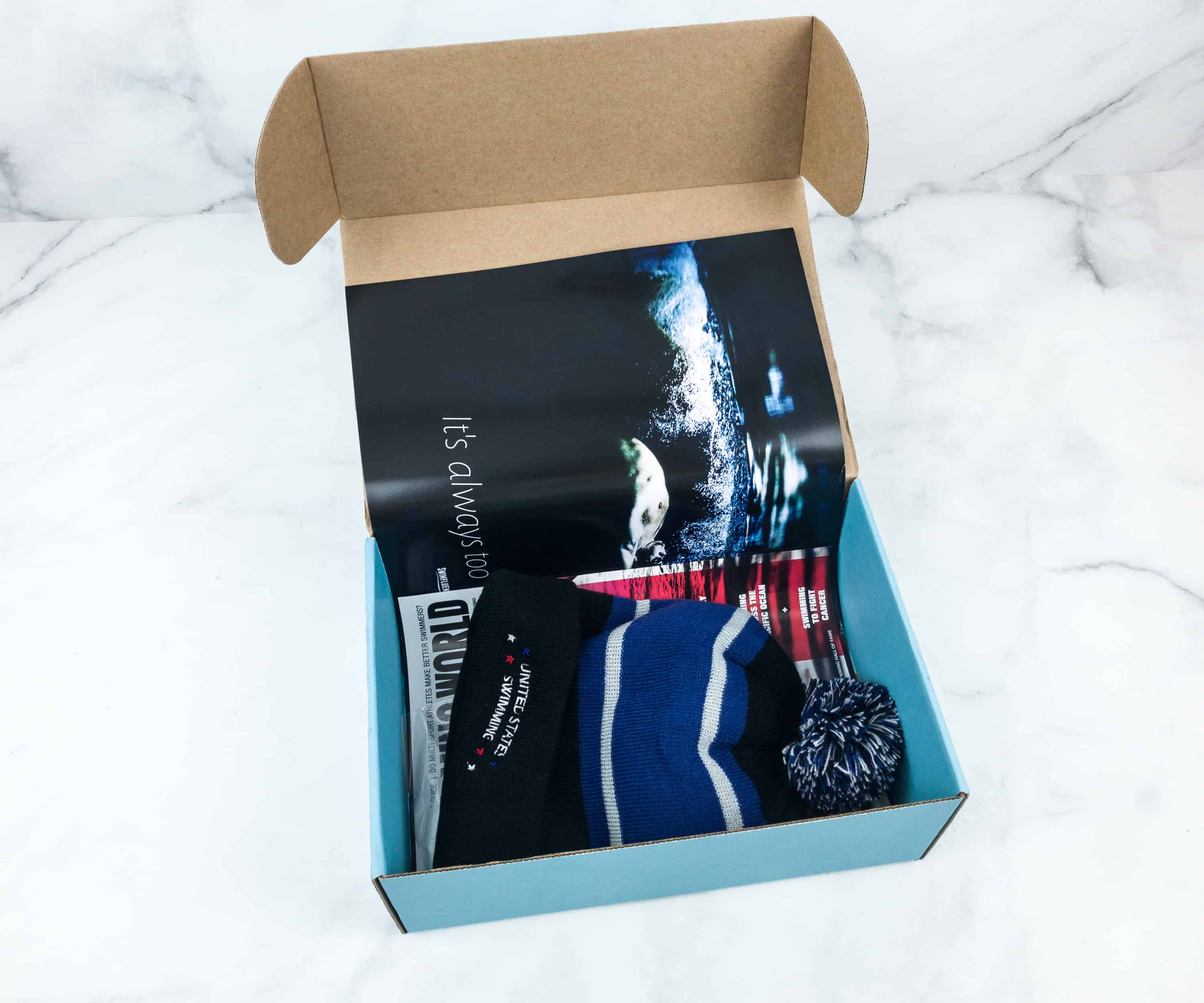 There's no extra packaging. Just the items and a magazine at the bottom.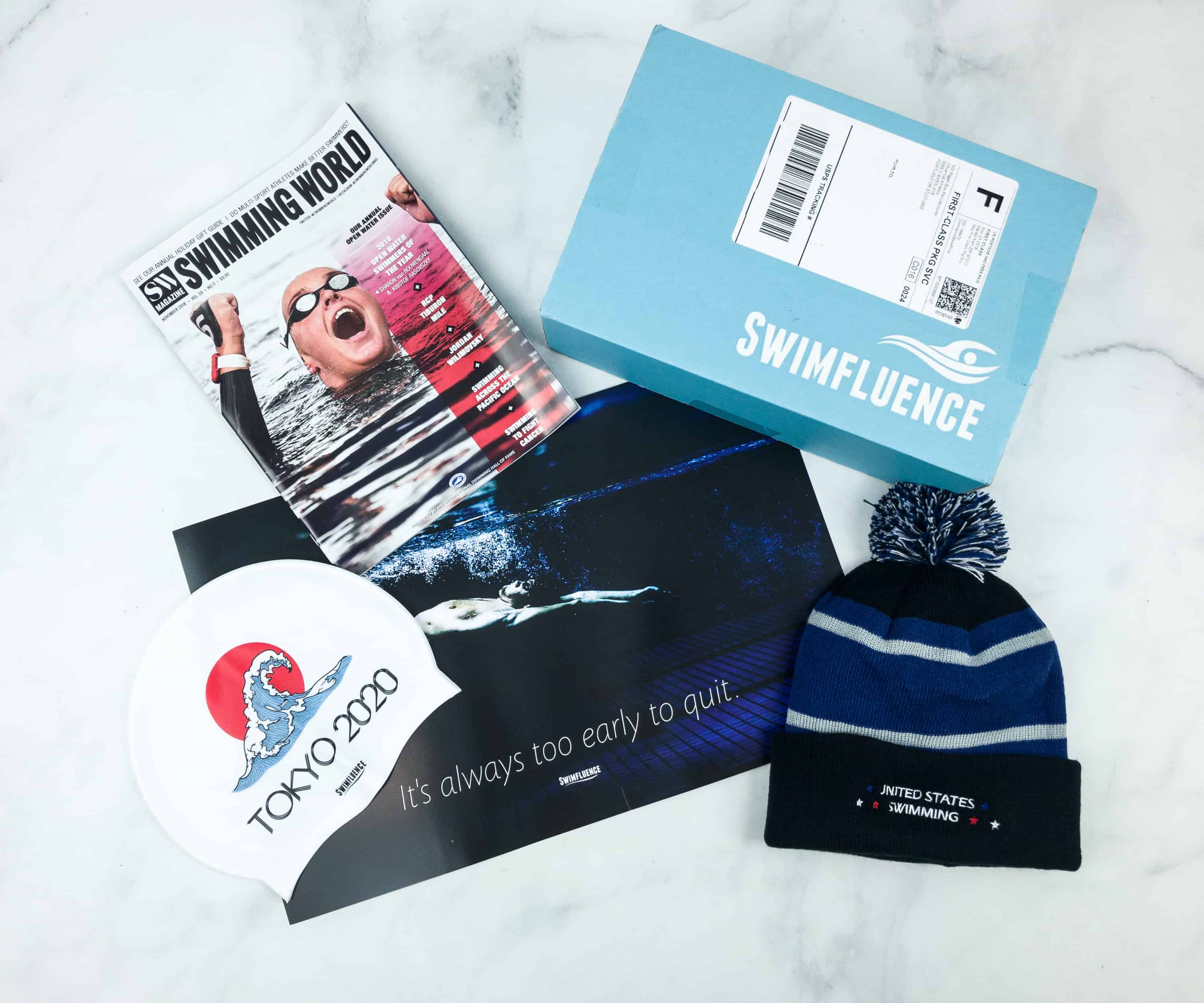 Everything in this month's box!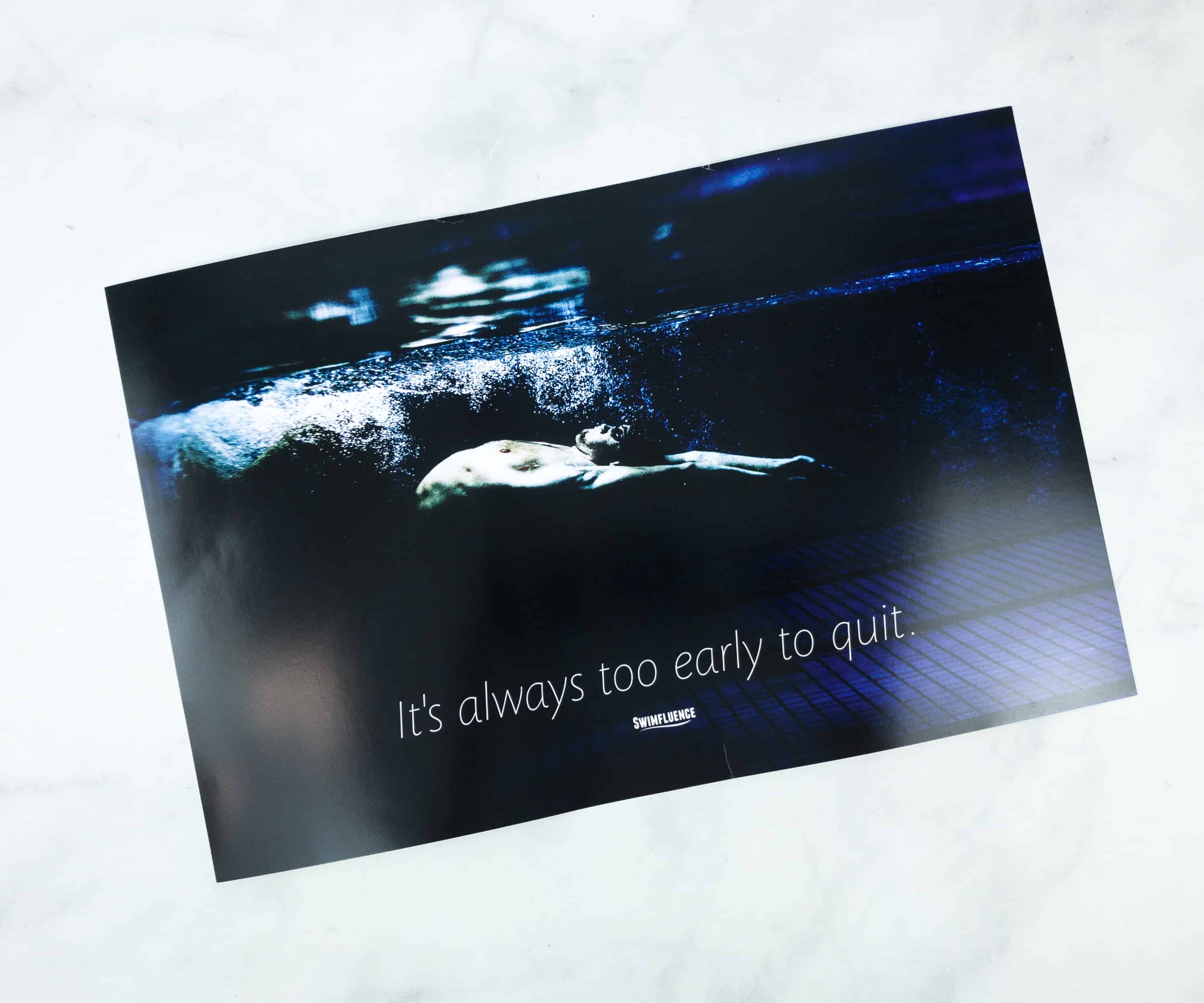 Poster. This is a powerful poster which you can put up on your wall or cubicle to give you motivation.
It's too early to quit.
Swimming World November 2018 Edition ($5.95) Each box contains a swimming related magazine. This month's Swimming World edition features open water swimmers, coaching lessons with legends such as Ray Bussard, and even the story of how a Dutch man won an intense swimming competition.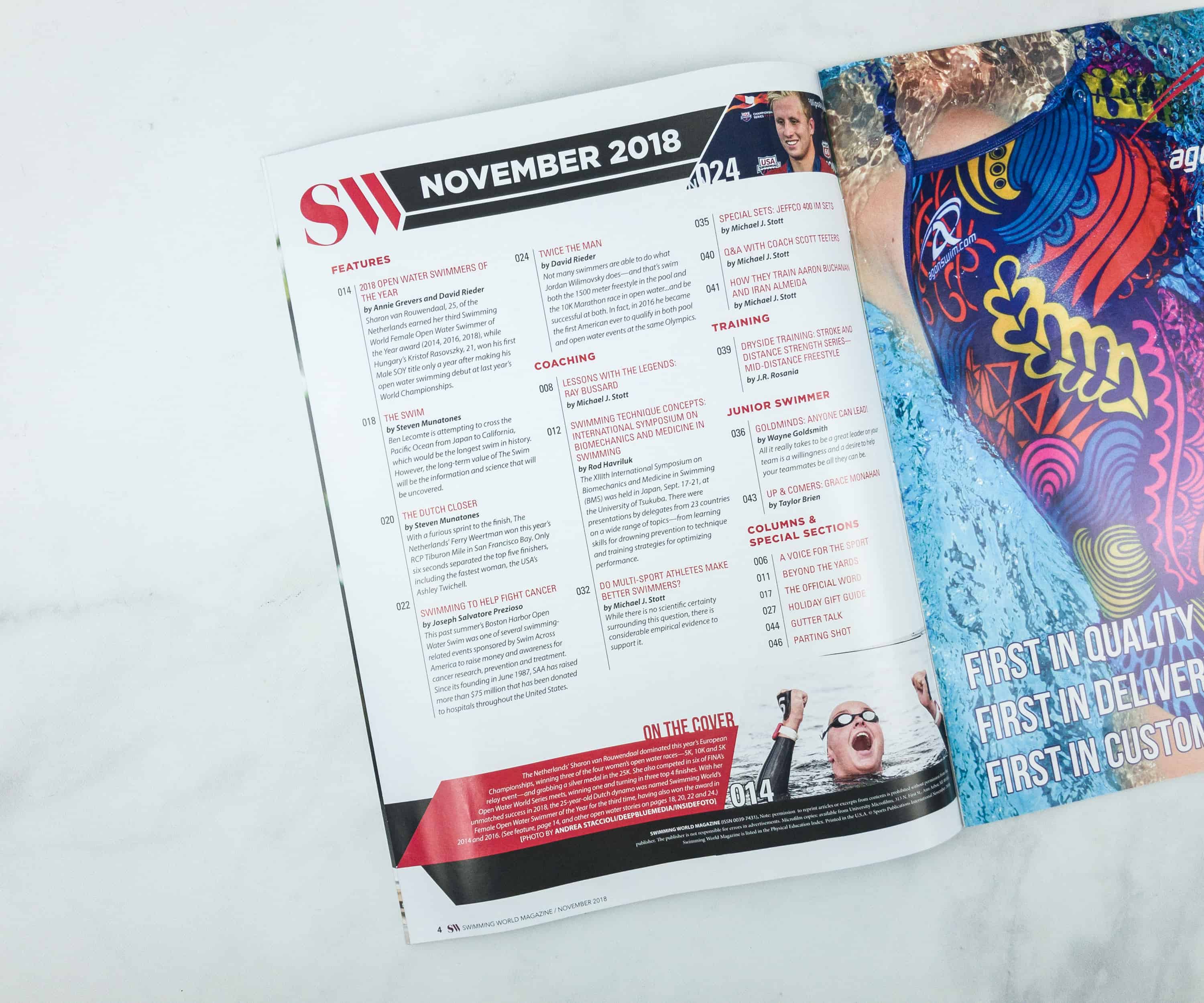 The magazine is packed with useful information and inspiration for any kind of swimmer!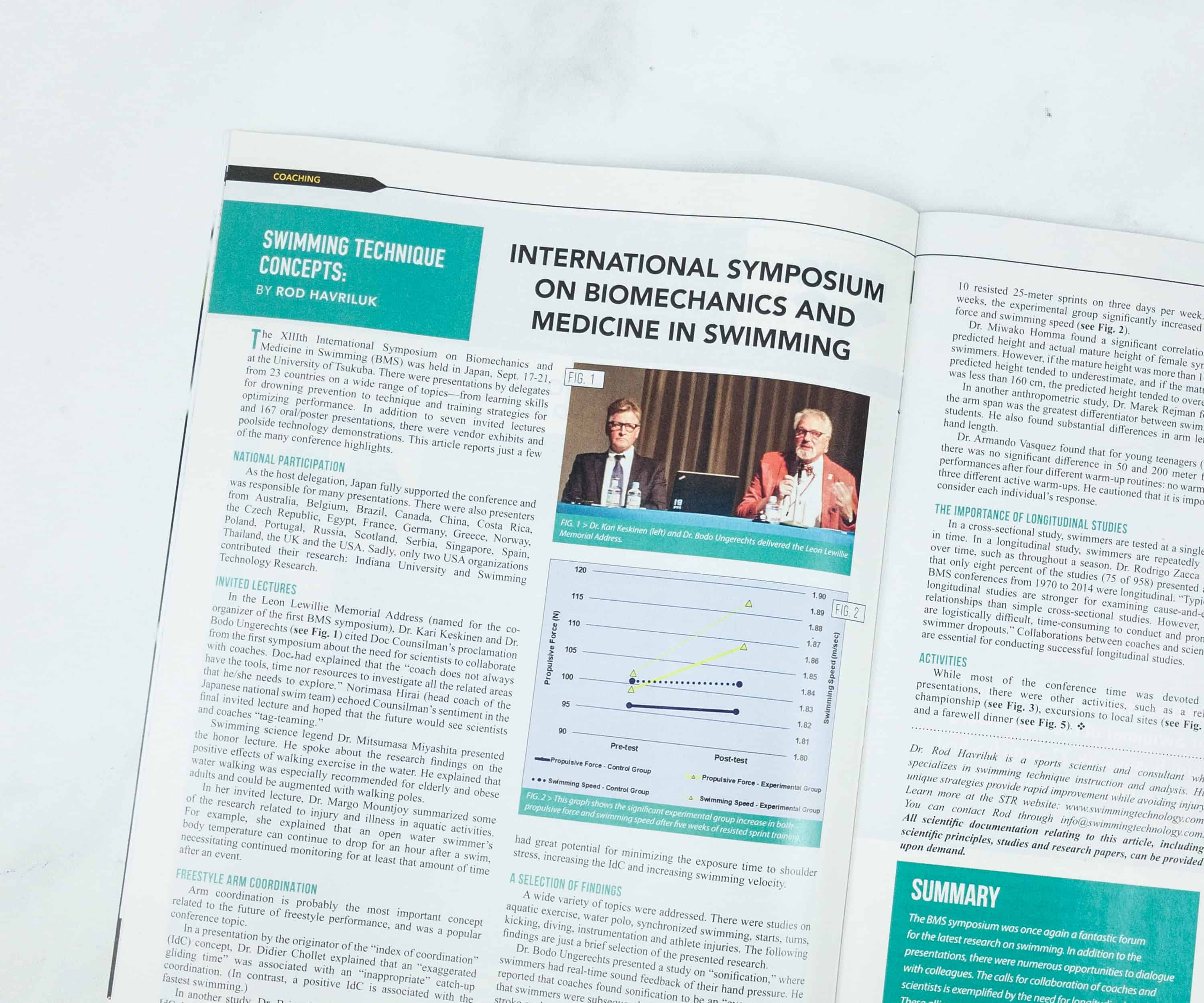 One spread of the magazine is dedicated to swimming technique concepts. It's interesting how they blend biomechanics with swimming. This is a good read!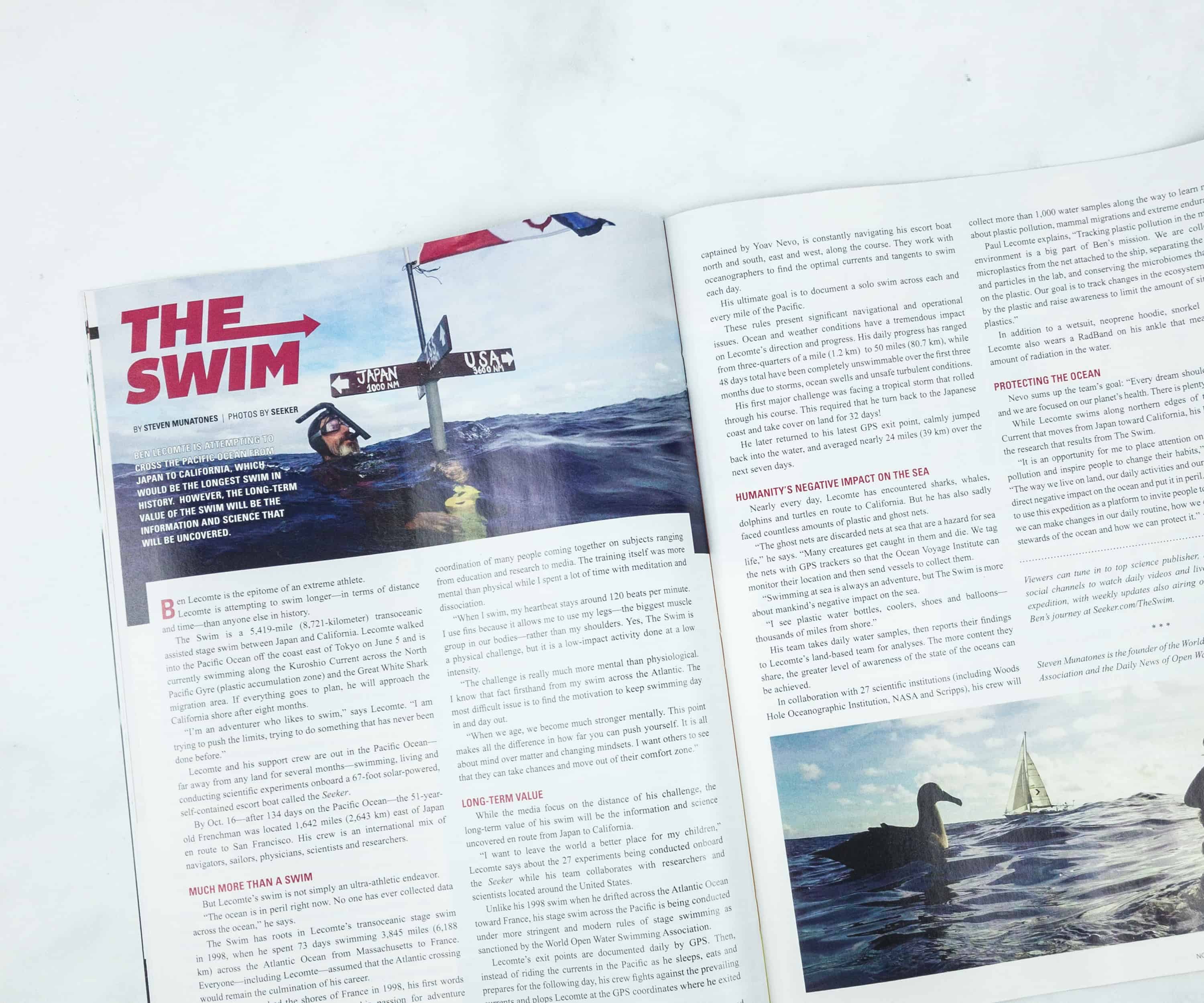 Open water swimming is quite scary but reading about these athletes who are venturing in open waters is quite impressive!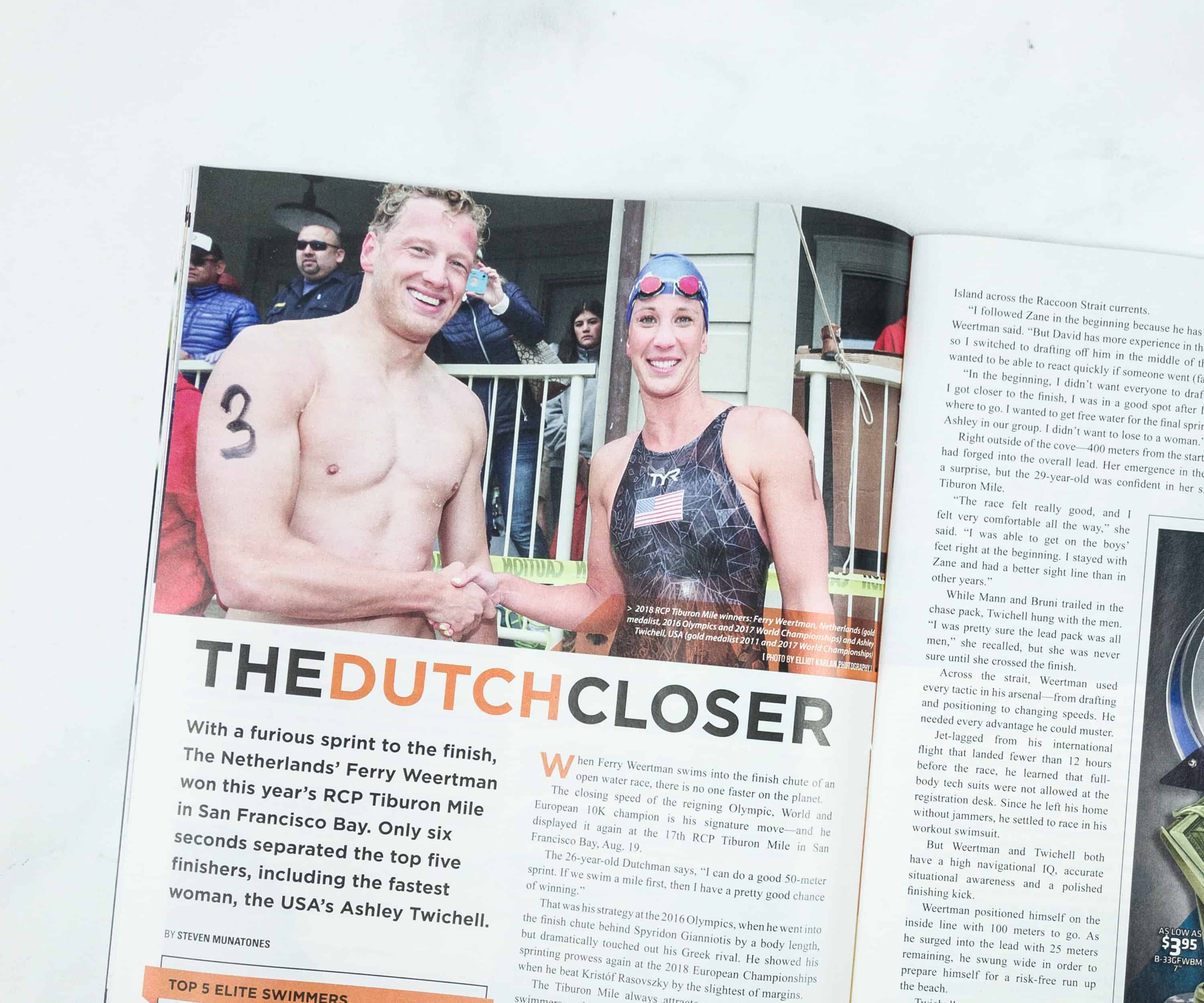 Another feature is entitled The Dutch Closer. It's about Ferry Weertman who won this year's RCP Tiburon Mile in San Francisco Bay.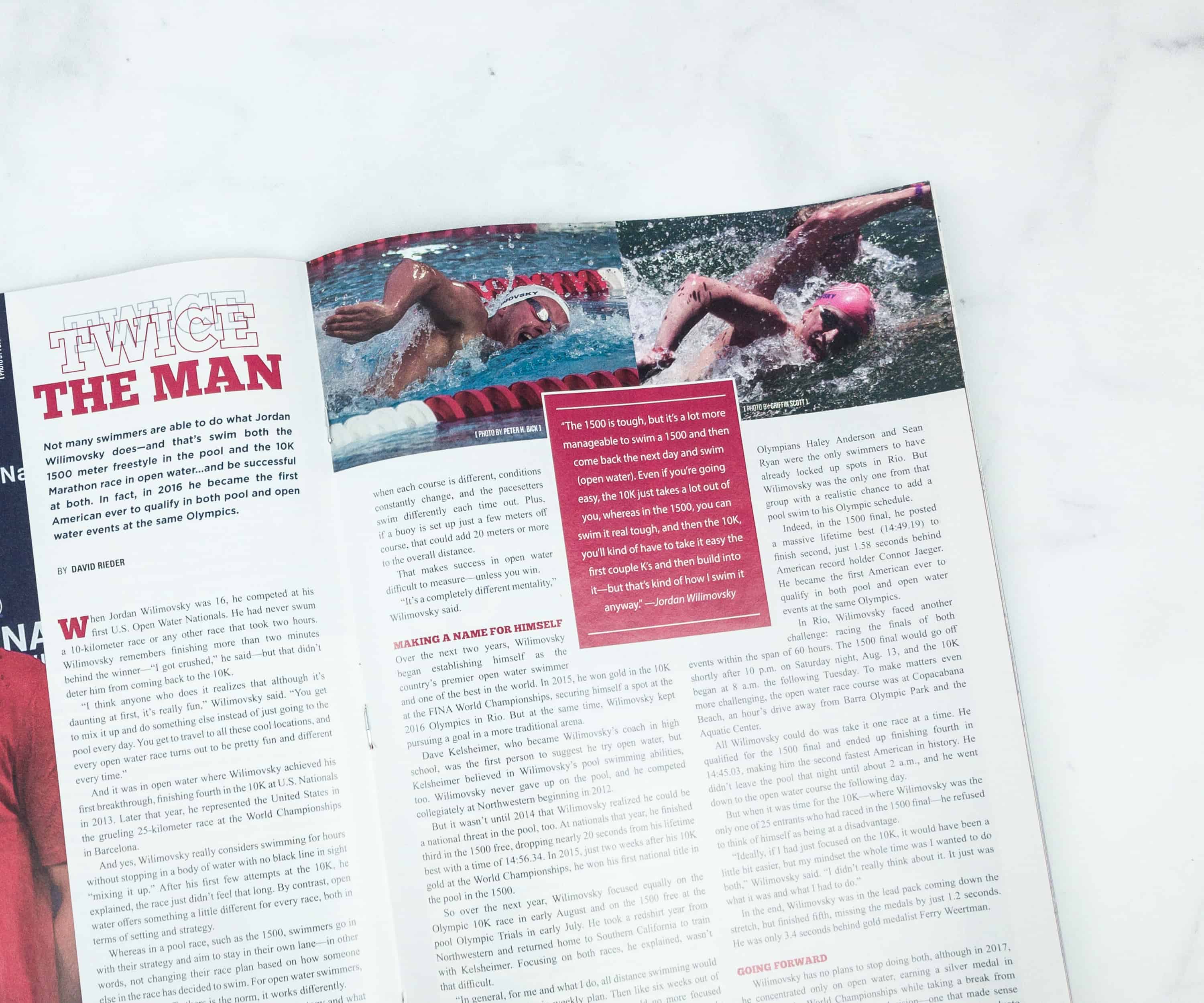 It's rare to find a swimmer who can swim in different competitions and win them both. Now, this is an amazing story of a swimmer who has set the bar higher for swimmers all over the world.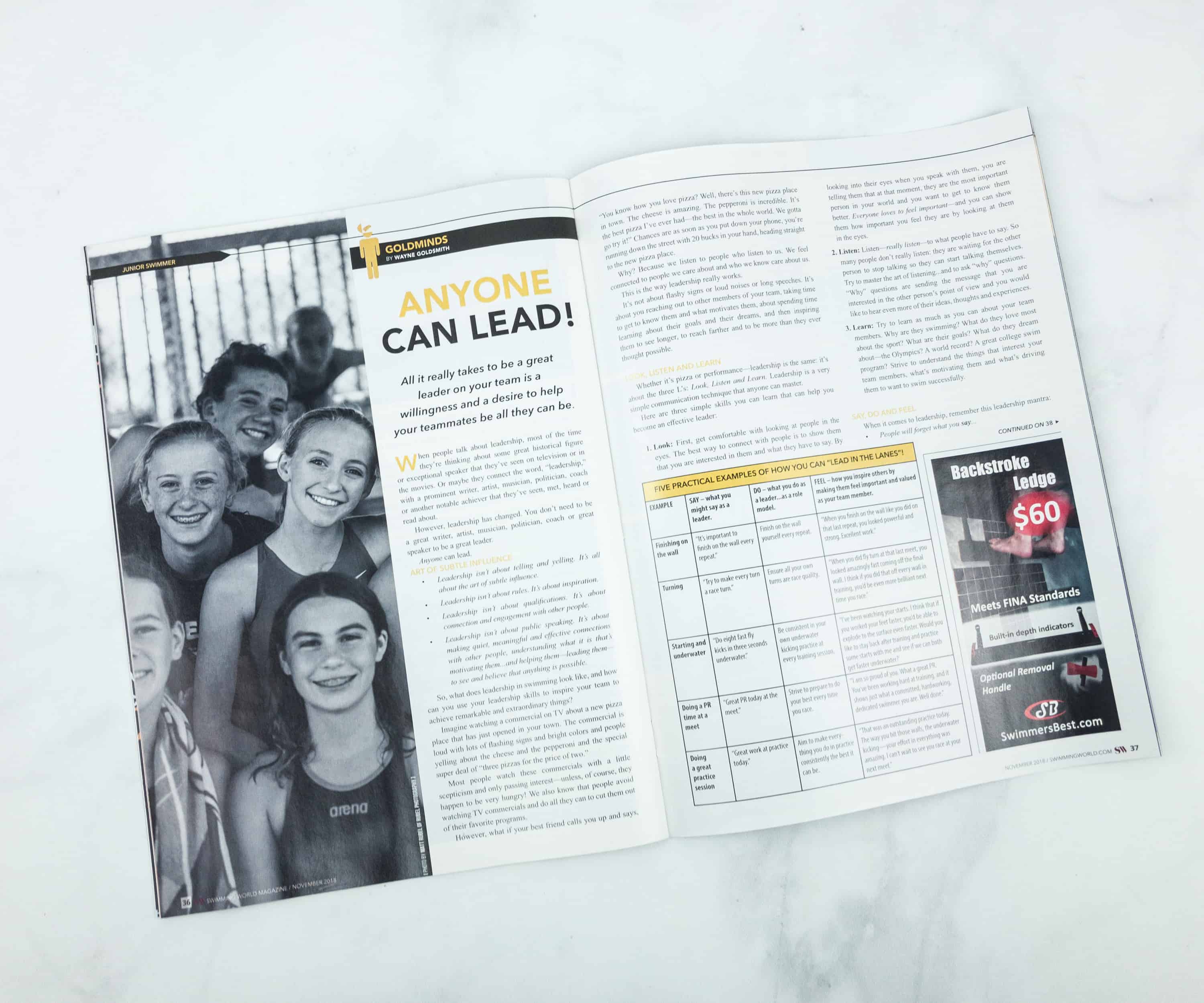 Lastly, there's a feature on how to become a good leader!
Sticker. I also got a sticker featuring the 2020 Tokyo Olympics.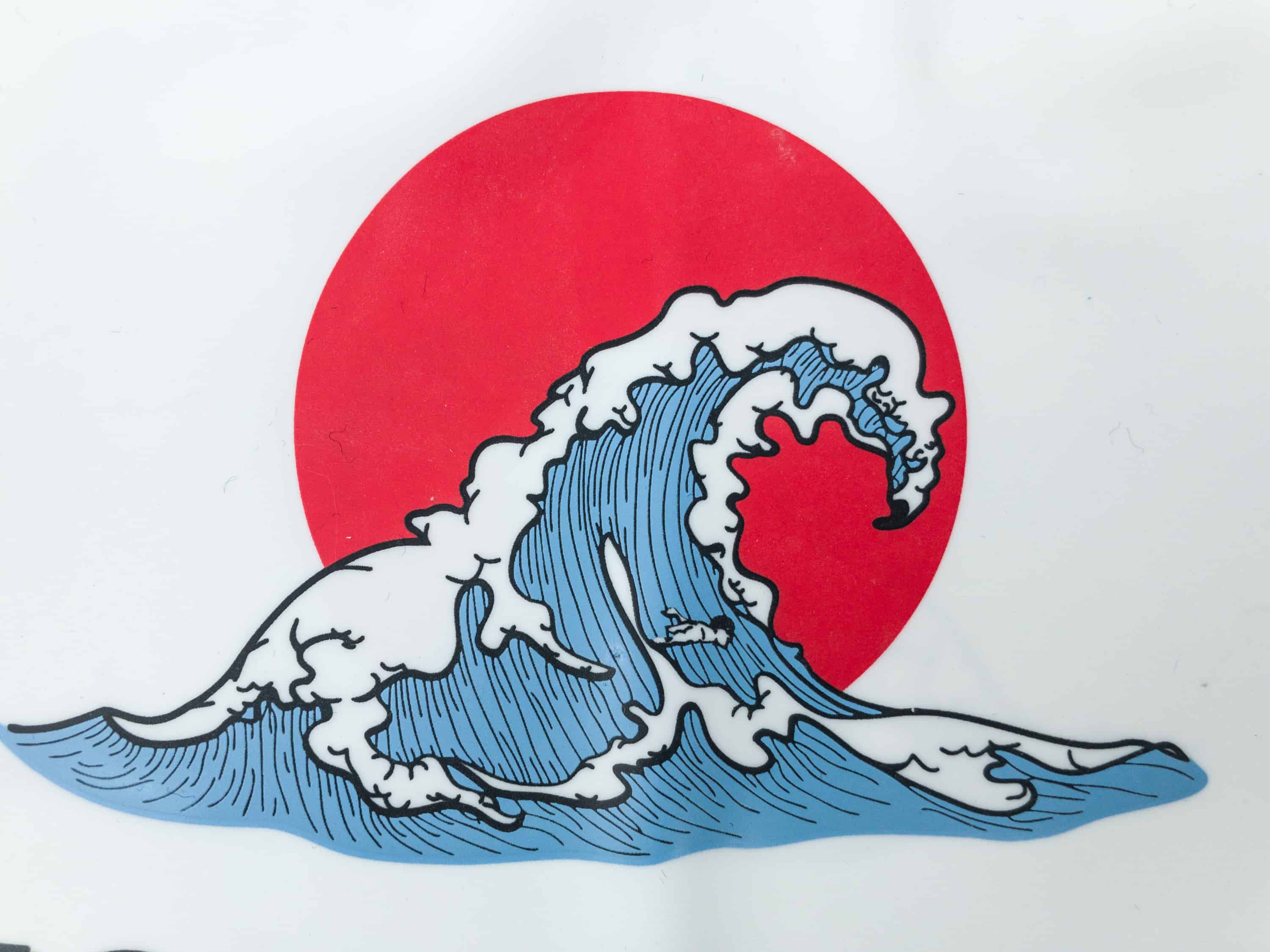 This iconic painting was transformed into a swimmer's dream. And the Japan flag at the back completes the look.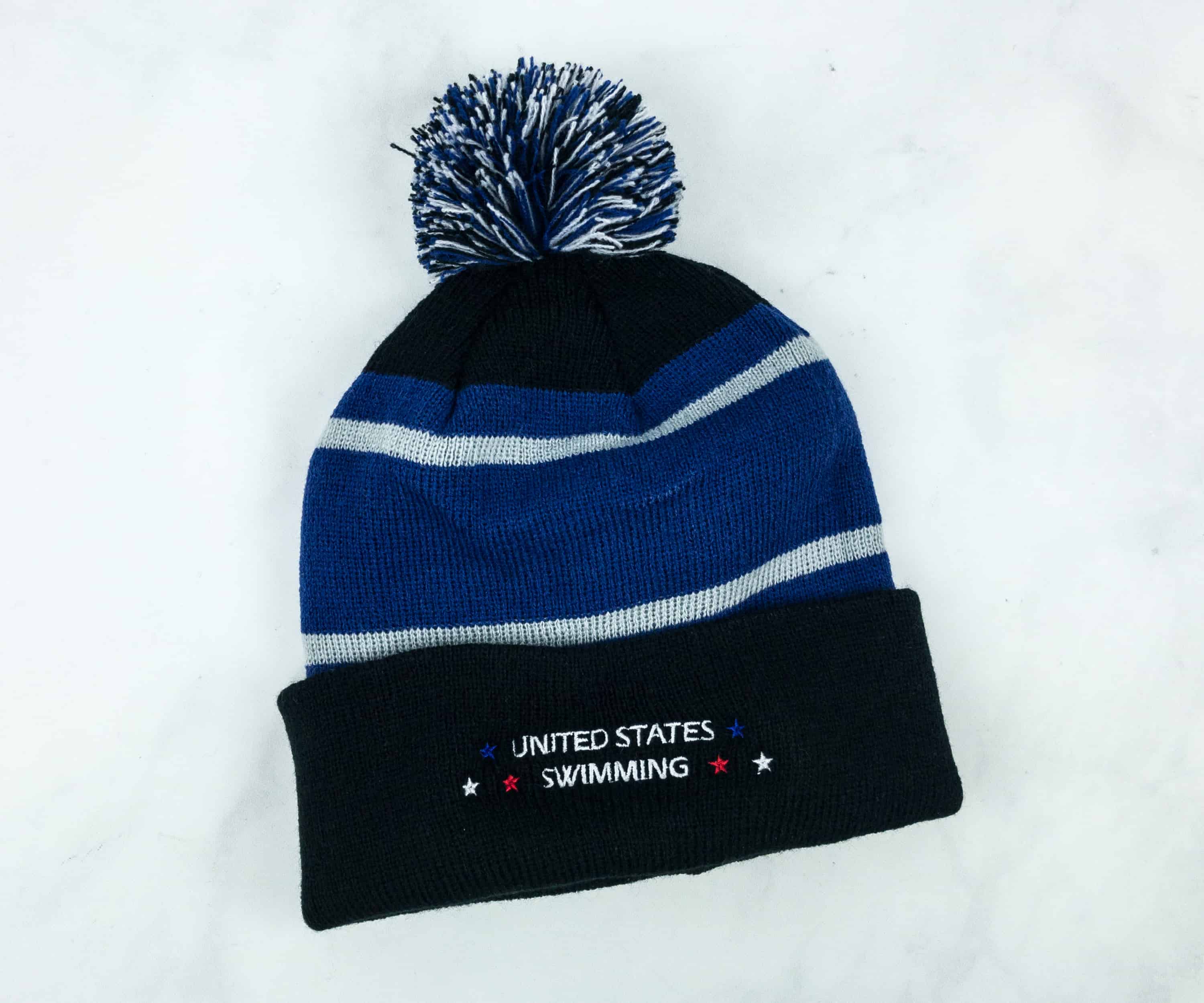 Beanie. This beanie is one way of showing off your love for swimming this winter. The colors are nice and there's even a pompom on top.
Swimfluence is a great subscription for swimmers and fans alike. This month, the swimming magazine is well worth the time spent reading it because there are plenty of interesting and inspiring stories. The add-ons like the beanie and stickers are fun too. We do wish there were some actual swimming gear like in the past boxes, but overall it's still a good box for anyone interested in swimming and the beanie is on point. Our next door neighbor's daughter is a competitive swimmer and she loves this box!
Any thoughts about the Swimfluence box?