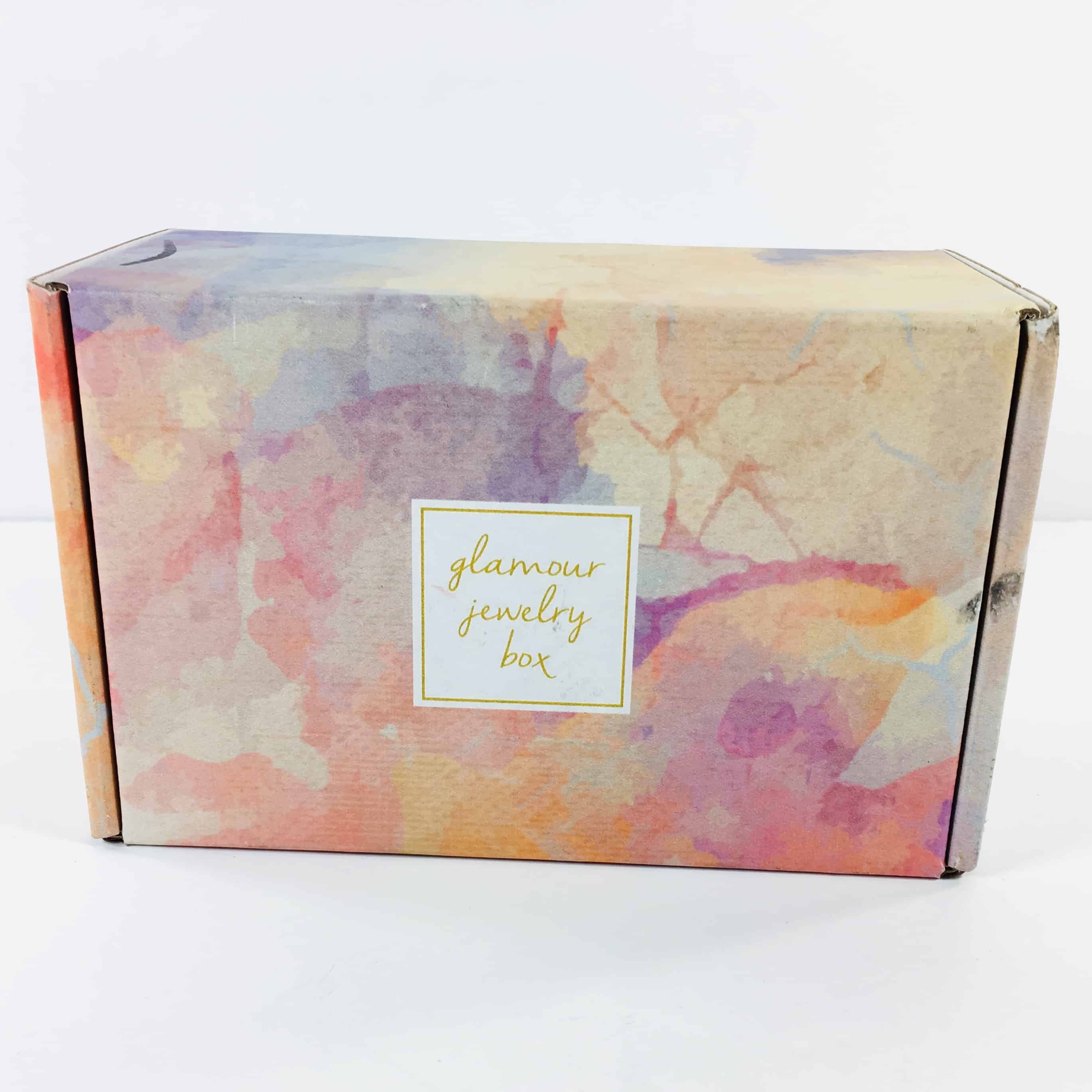 Glamour Jewelry Box is a monthly subscription box that sends 3 trendy jewelry pieces every month. Items sent may include necklaces, rings, bracelets, or earrings for you to keep. Monthly boxes are $29.95.
Our aim is to make sure you are able to get the most current and chic jewelry, affordably.
DEAL: Get 10% off your first box! Use coupon code CJ10.
I received a card which directed me to the Glamour Jewelry Box Instagram page.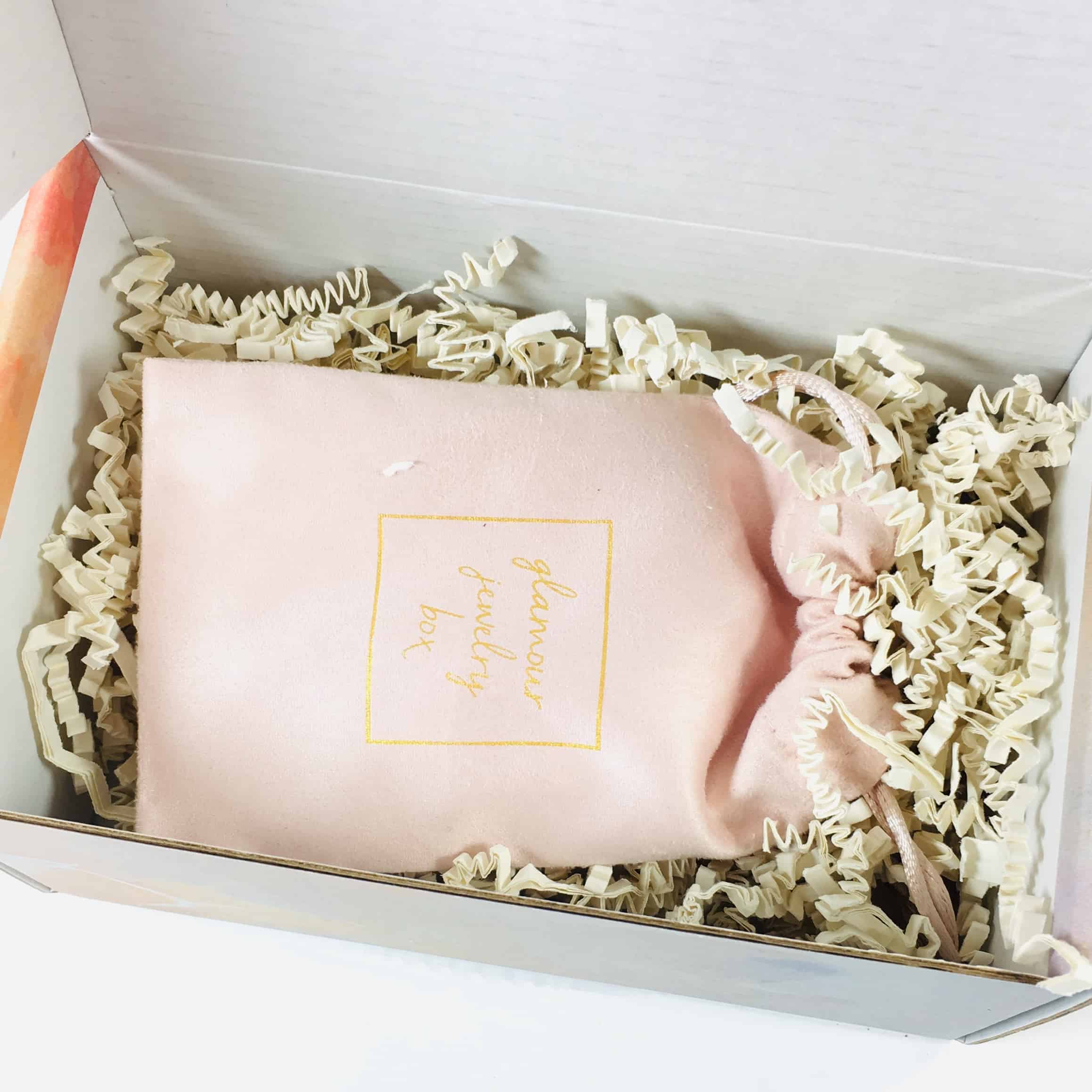 My items were placed in a soft fabric pouch that was snuggled on a bed of white paper squiggles.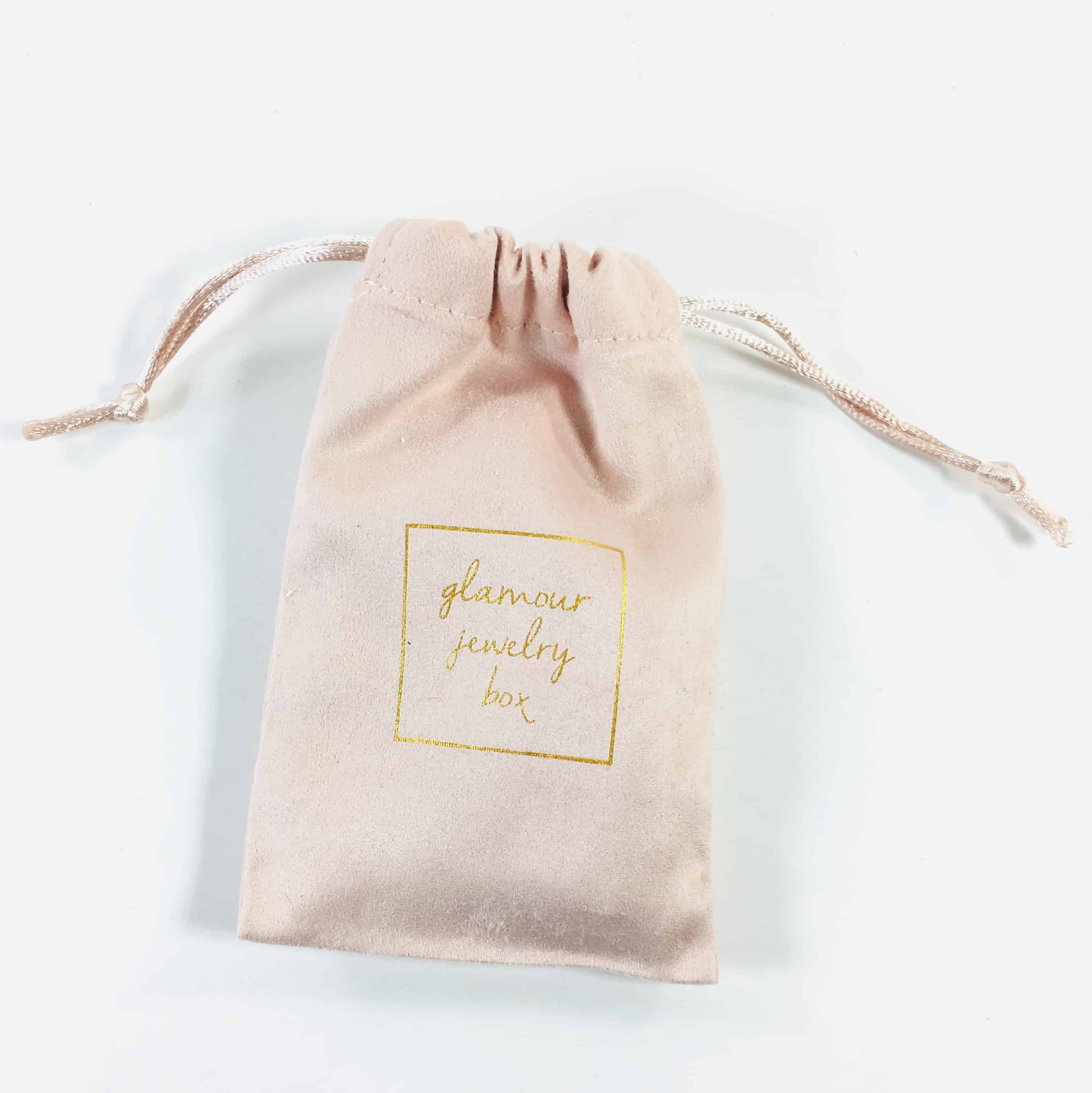 Hmm, I wonder what will be inside?
I found a pair of earrings and two other items that were individually wrapped.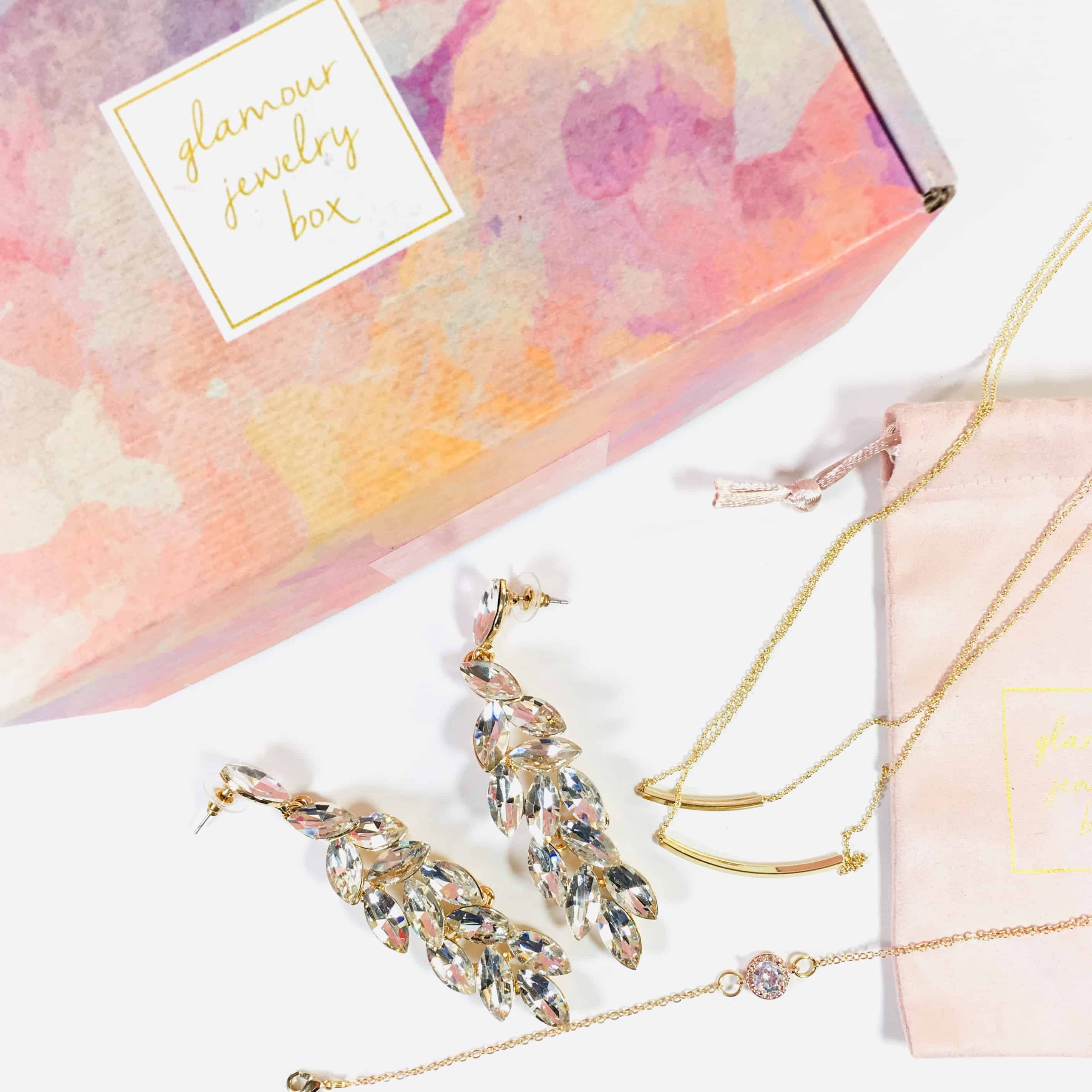 Aren't they beautiful?!?
Three pieces all together!
Chandelier Drop Earrings Well, these are certainly showstoppers! They measure 3 1/2″ long and are very bold.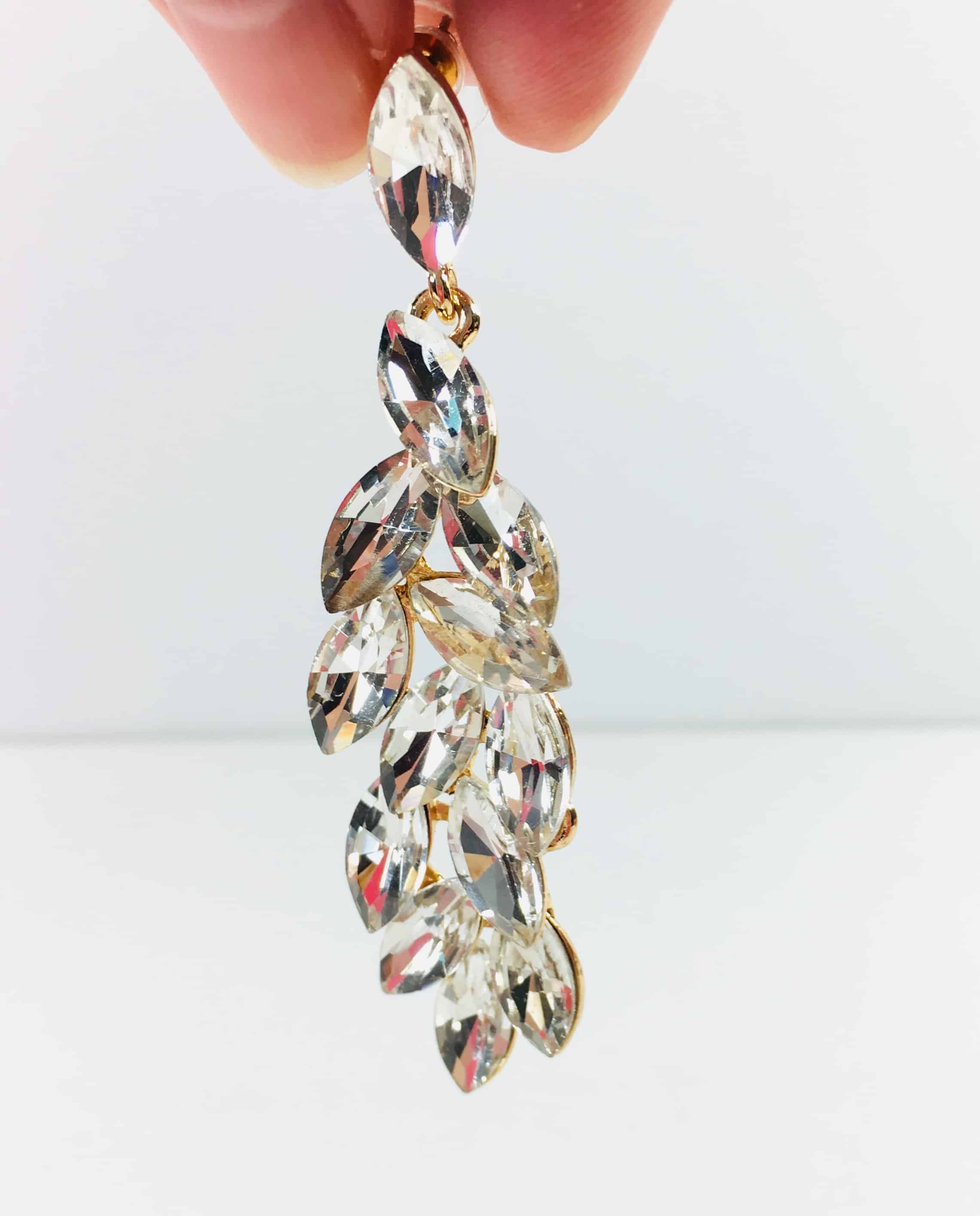 I'm not sure what this style is called. Chandelier? When I tried looking for similar items they came up as "wedding" or "bridal" earrings.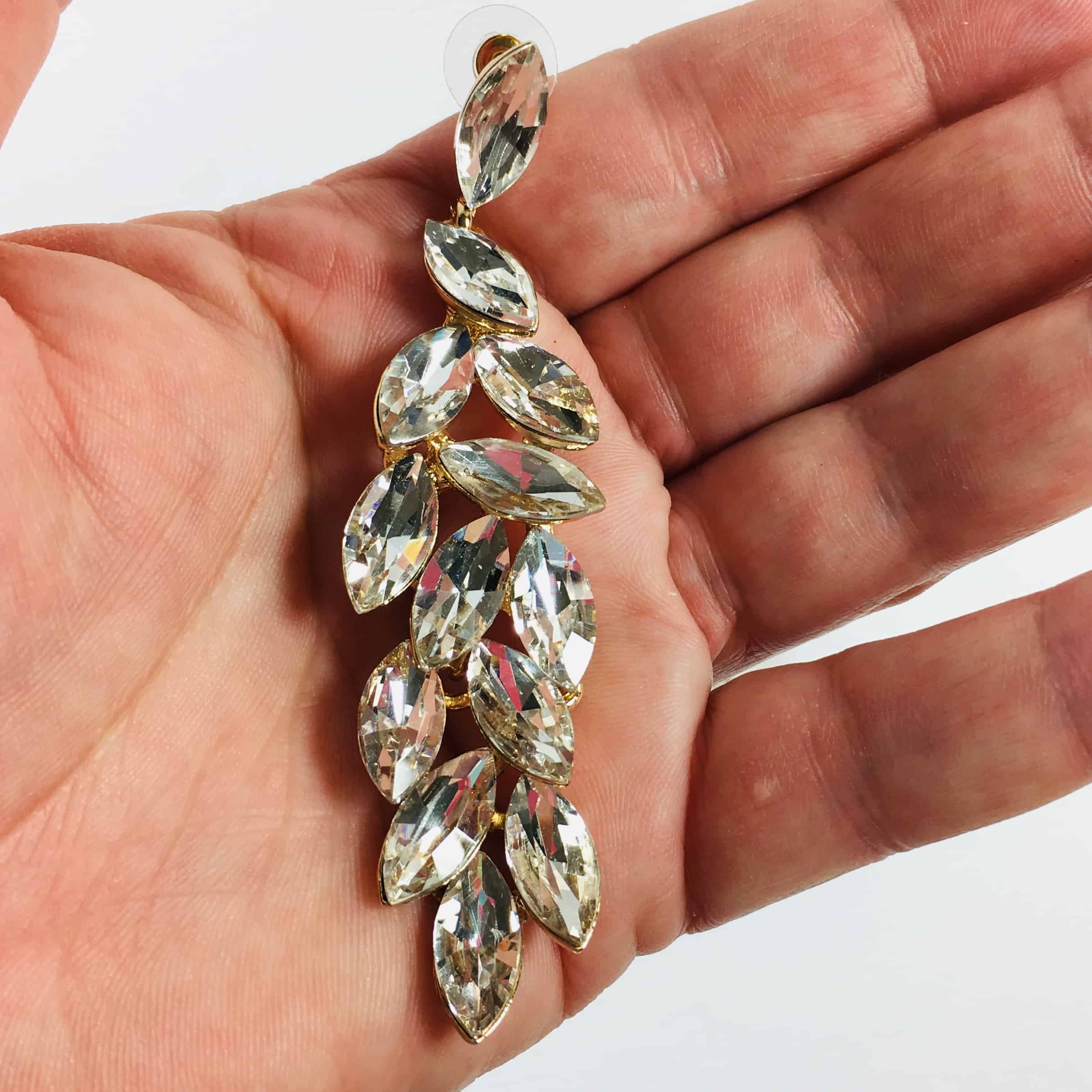 They are very lovely. Plus very heavy. I handed them to my daughter and asked her what she thought and she said the same thing, they are heavy. These would be best worn for a short time, maybe to a gala or party.
Rose Gold Bracelet/Anklet I was very appreciative of the extenders on this piece. As you can see in the photo, there are three different places where you can attach the clasp so that it can fit a variety of wrist sizes.
It is 9 1/2 inches long from end to end and I think it could be worn on the ankle too. I think it is elegant, simple, and just my style.
Double Layered Curved Bar Necklace Yet another classic, classy piece.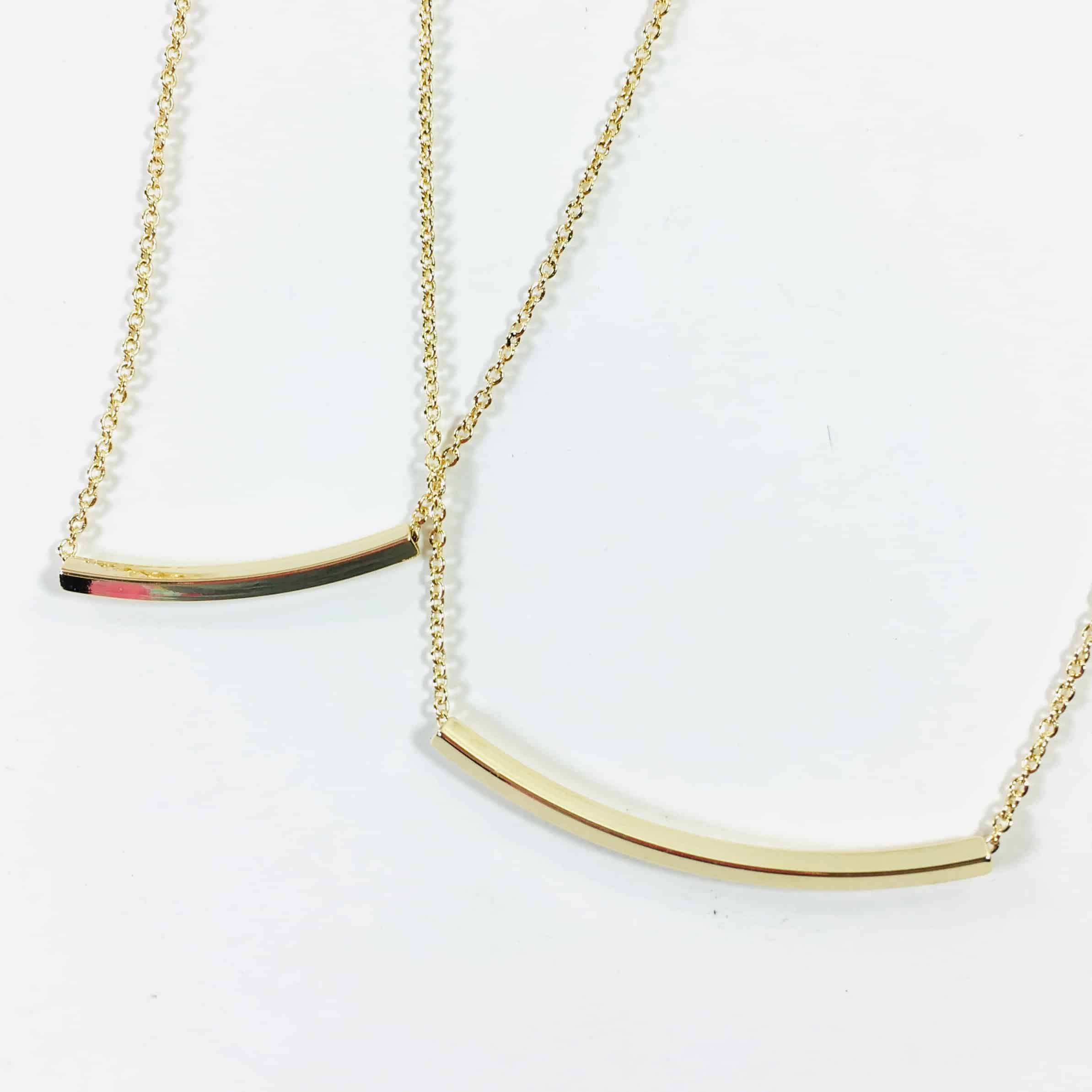 The bars are not fixed in place and may move around.
The bars are more of a rectangle shape and not rounded.
The necklace measures 18″ from one clasp to the other, with one of the chains hanging a little lower.
I was super impressed with my first Glamour Jewelry Box! The pieces were all very classy and looked upscale and well-made. I cannot speak for the materials and whether or not they are gold-filled or gold-plated but they certainly look nice and I didn't see any nicks or tarnish. The earrings were too heavy for my tastes but then again I don't have pierced ears so they will be passed along to someone going to a soirée. The presentation was simple and the keepsake pouch will keep my items from getting tangled in a drawer and also makes a nice way to keep items safe for travel.
What do you think of this month's box?