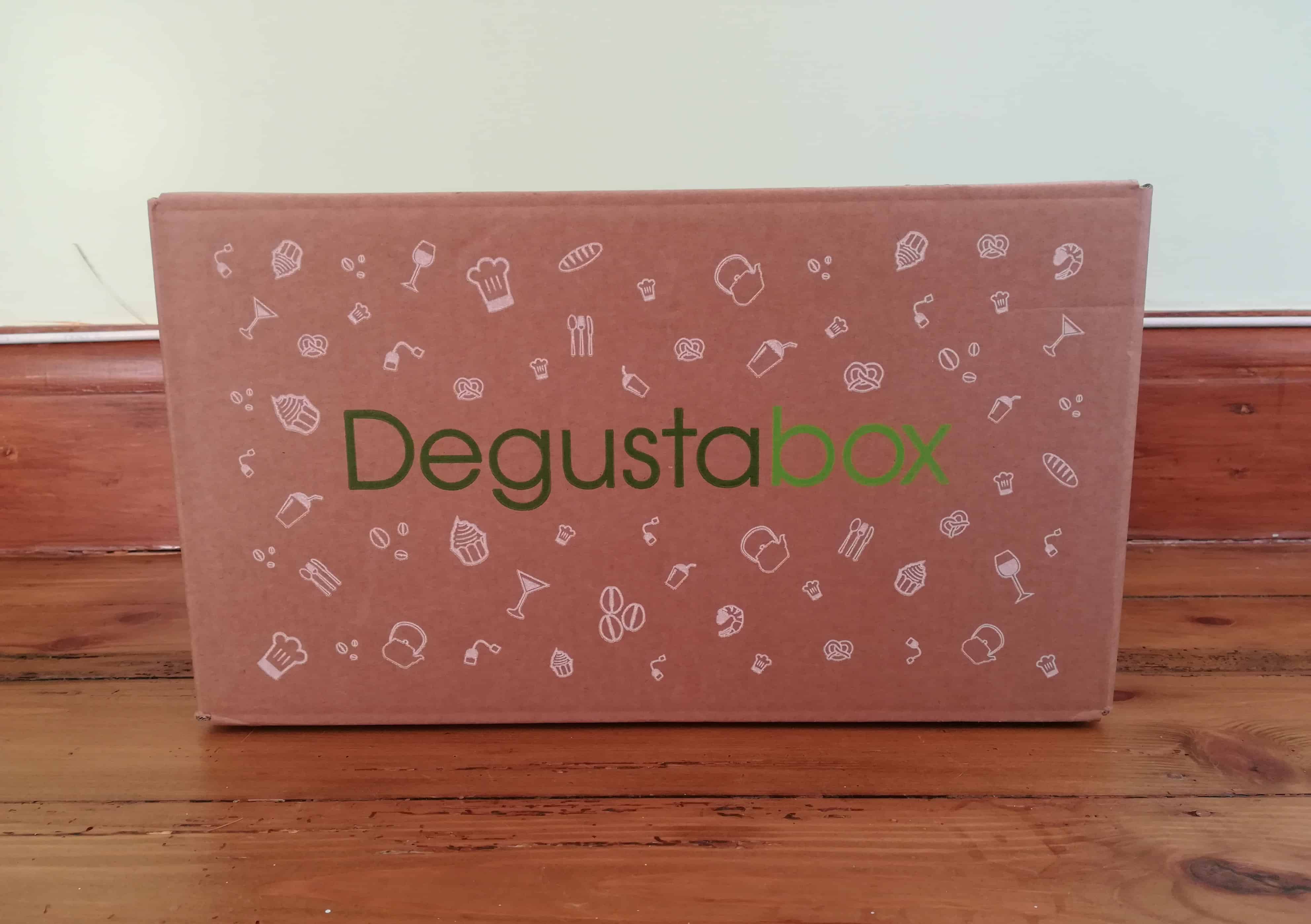 DegustaBox UK is a monthly subscription box that brings your favorite food and snacks to your doorstep. The subscription costs £12.99 per month and you'll get a box filled with 10-15 products and goodies! This box is always full of so many new things to try.
DEAL: Get your £5 off your first box, plus get free bonus item and delivery! Use coupon code HELLOSUBSCRIPTION18.
In the US but just looking for fun? Use code HELLOSUBSCRIPTION7 to get your first US box for $12.99! You'll also get free shipping and a free bonus gift!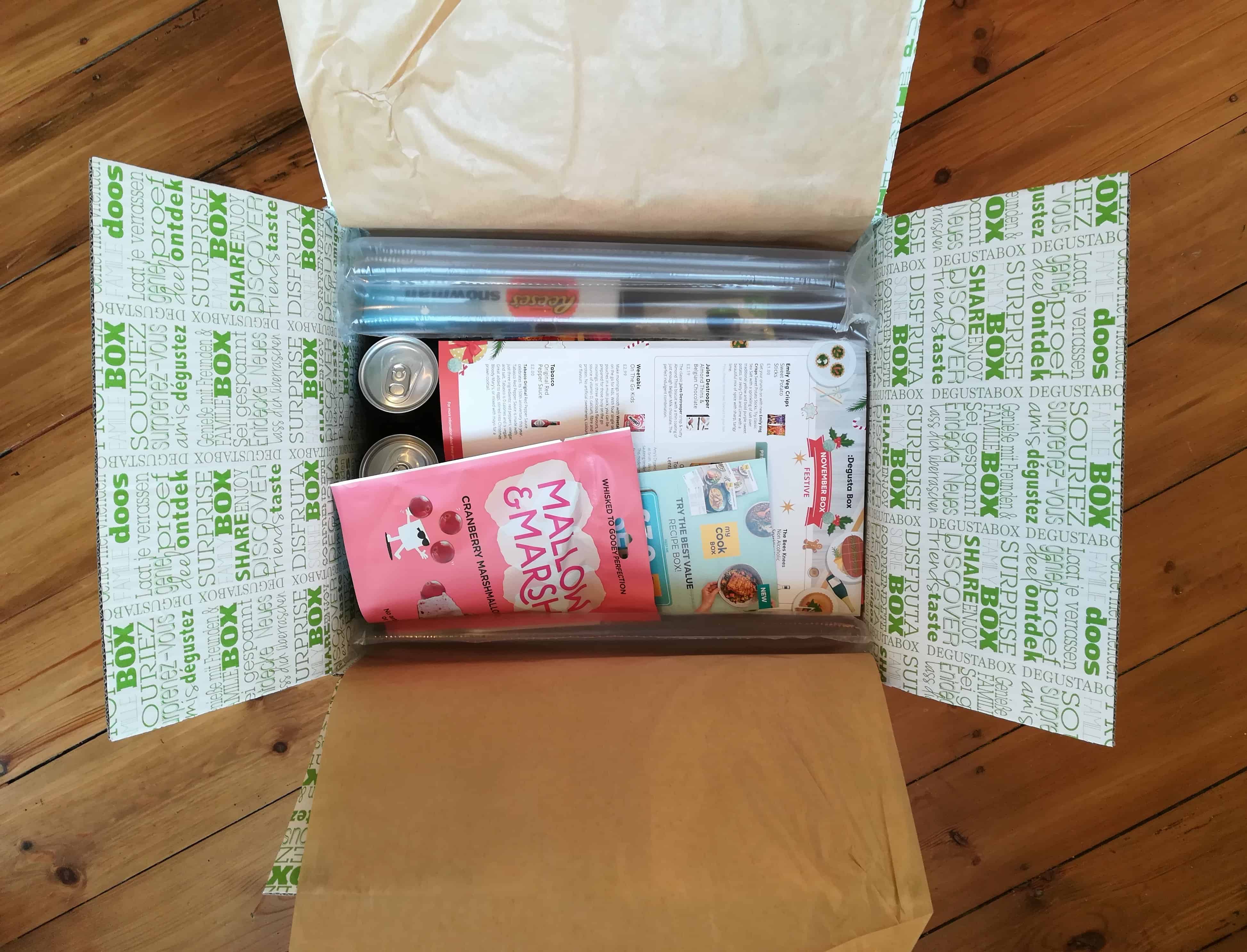 This box is really well decorated inside and out. While the outside has small food items on it, the inside is full of bright green words. Plastic wrap and brown butcher paper keep all the contents safe.
November's Degustabox has a festive theme and includes some celebratory holiday treats.
This month's box includes two 35g bags of Emily Veg Crisps Sweet Potato Sticks (£1.00). One bag is a mix of yellow and purple sweet potatoes seasoned with sea salt, and the other is seasoned with chili and lime.  Both flavours are vegan-friendly and gluten free.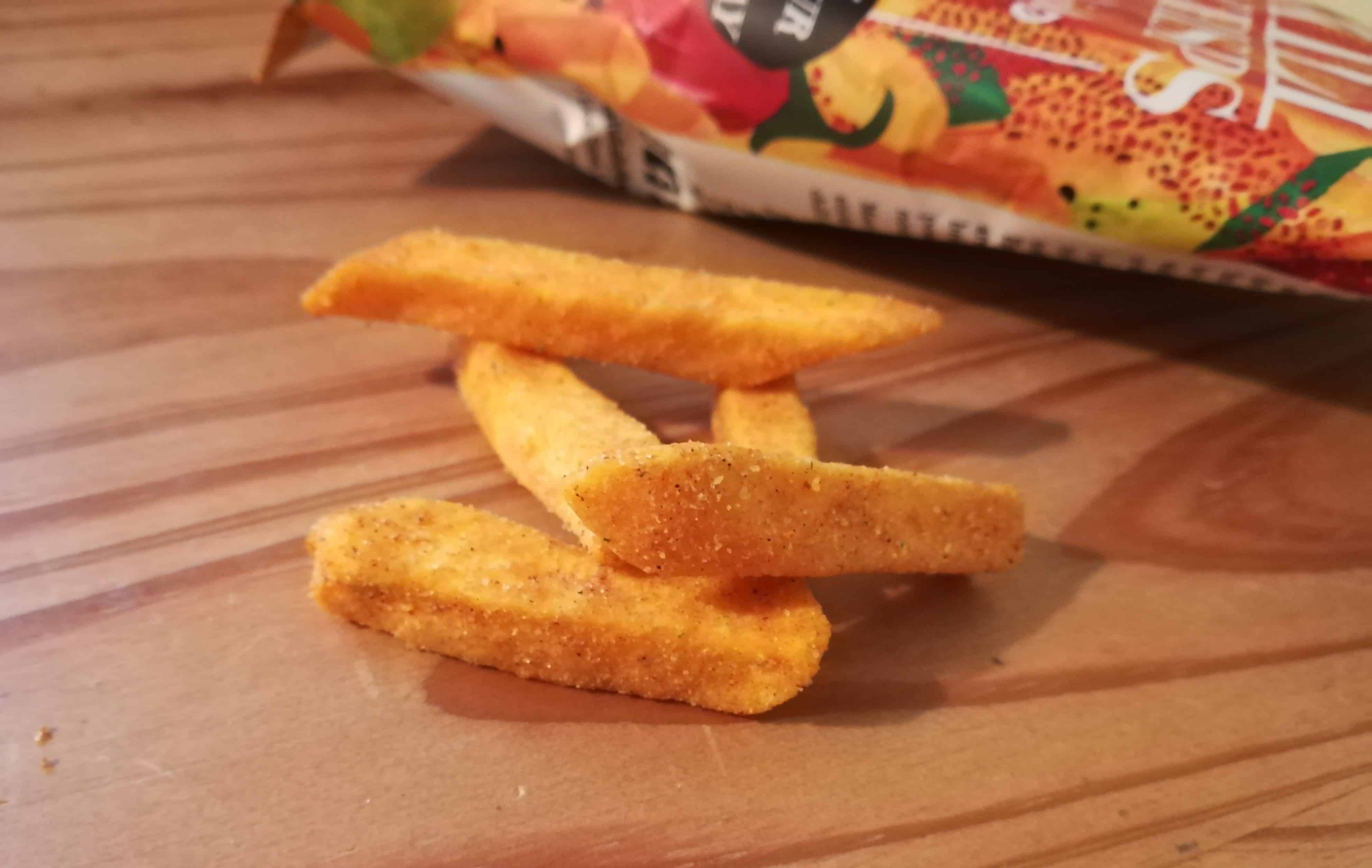 These tasted fine but were a little bland – I was expecting more heat or tang from the chili and lime. While these are somewhat crisp and fairly light, I prefer a regular old root vegetable crisp.
The Bees Knees Non-Alcoholic Sparkling Wine (20cl) is made from a blend of grapes infused with green tea. This is a great drink for those looking to avoid alcohol or excess sugar. It has a nice amount of fizz with a crisp and dry finish without much sweetness. I couldn't detect the green tea, but I enjoyed the taste, as well as the sophisticated little bottle.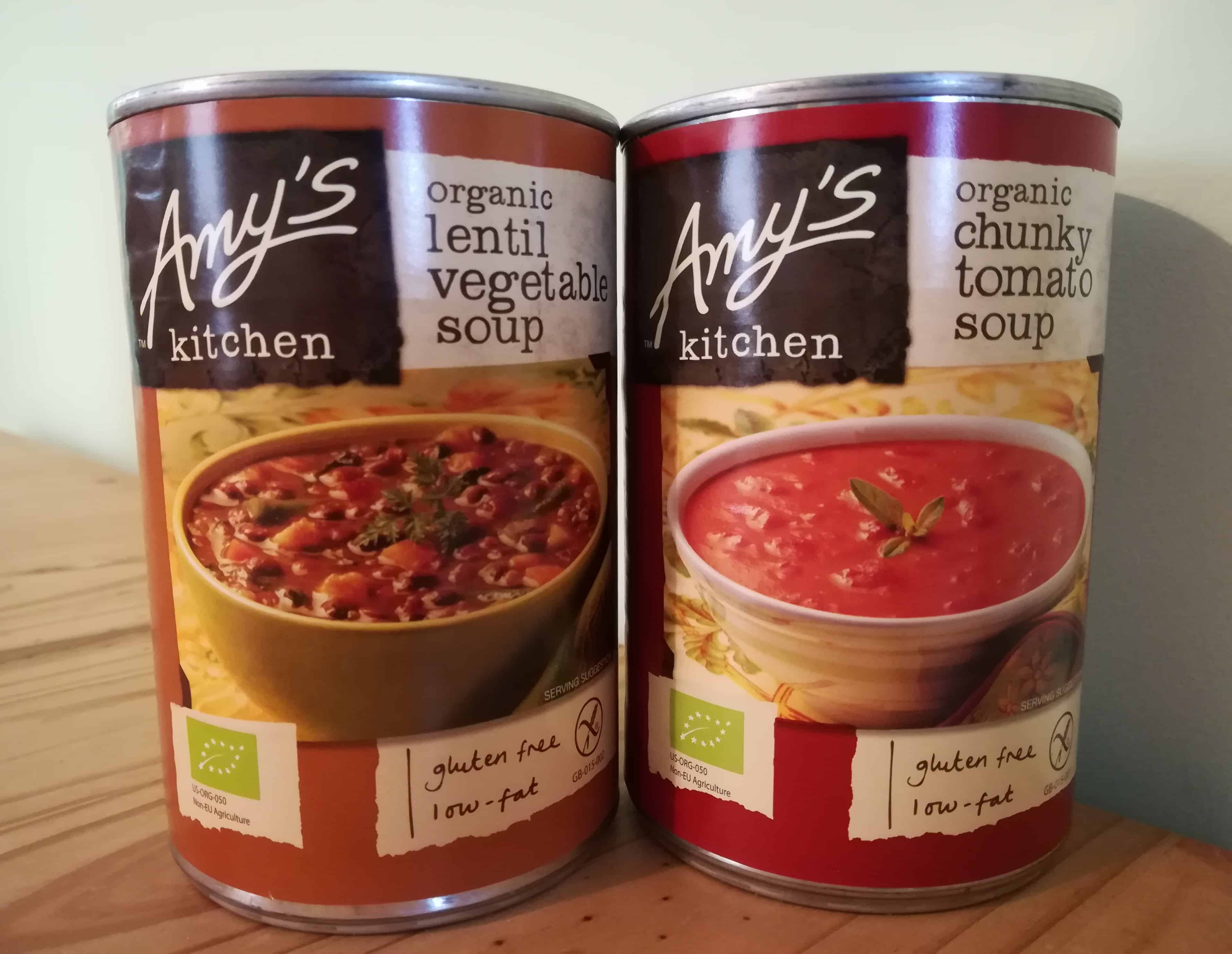 The product of the month is Amy's Kitchen Organic Chunky Tomato & Organic Lentil Vegetable Soup (£1.80). Every soup is gluten-free and low in fat. I have saved the tomato soup to pair with grilled cheese for a future lunch, but I did try the lentil vegetable soup. This is an earthy, hearty mix of green beans, tomatoes, and spinach with a lentil-base. It was tasty and made for a fast, nutritious lunch.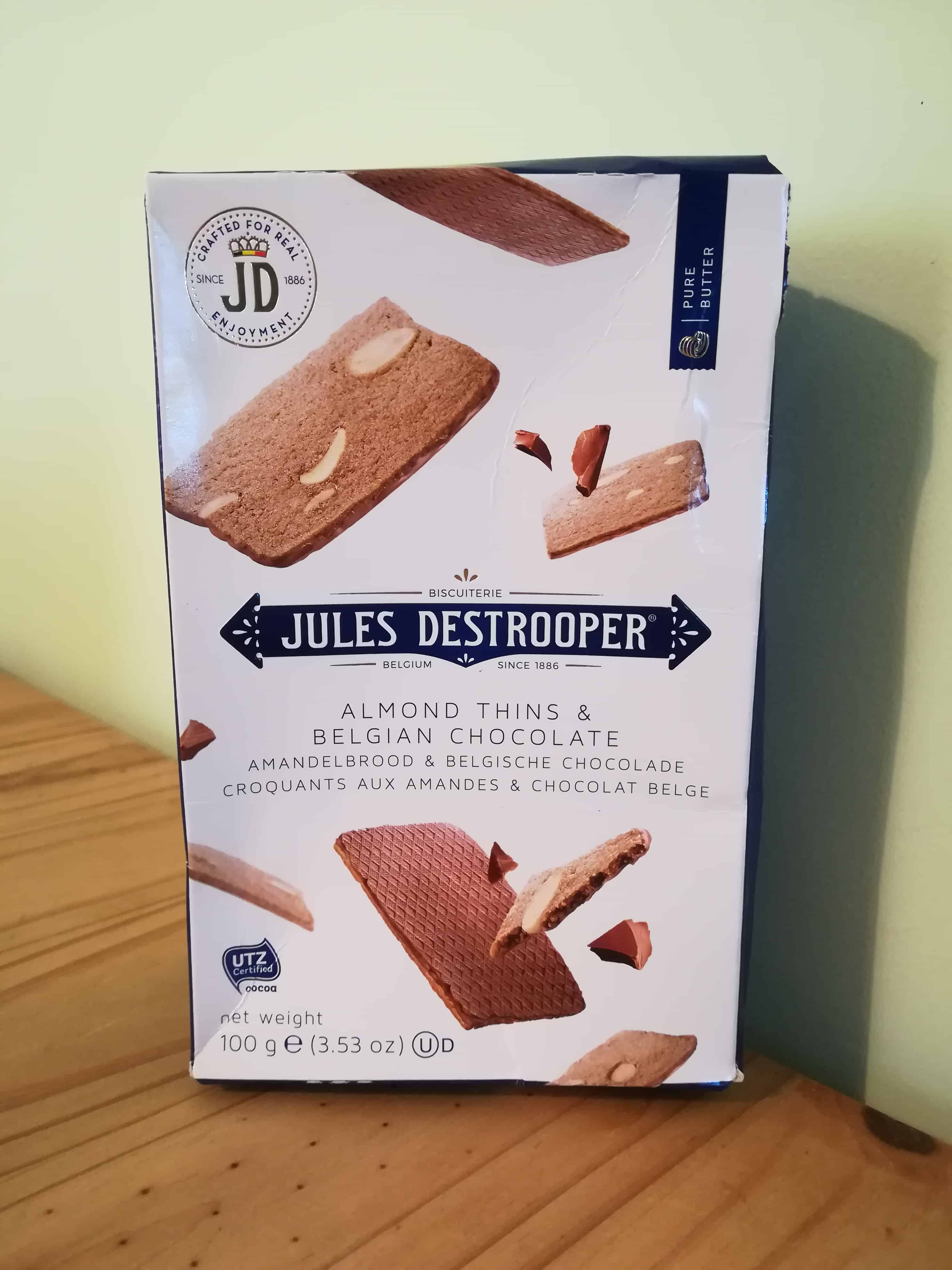 Jules Destrooper Almond Thins & Belgian Chocolate (£2.19) are a classic almond biscuit with a thin milk chocolate base.
These were so delicious, perfectly crisp and buttery, and if I hadn't used some self-restraint I could have finished the box in one sitting.
Reese's Peanut Butter Snowman is a substantial 5oz treat filled with peanut butter creme and coated with milk chocolate. The snowman is suited up for snowboarding and would make an adorable stocking stuffer. I make no secret of my love of Reeses Peanut Butter Cups, and I especially love the seasonal shapes as these have a higher peanut butter filling to chocolate ratio. Beware not to eat this guy too quickly, one snowman contains 740 calories and 75 grams of sugar!
Weetabix On The Go Kids (£2.99 for a multipack of four single-serve pouches) is a 'breakfast top up drink' made with no artificial sweeteners, colours or flavours and with added vitamins and iron. I tried the strawberry flavour, which was kind of plain to my adult taste buds but could make a healthier alternative to strawberry milk for children.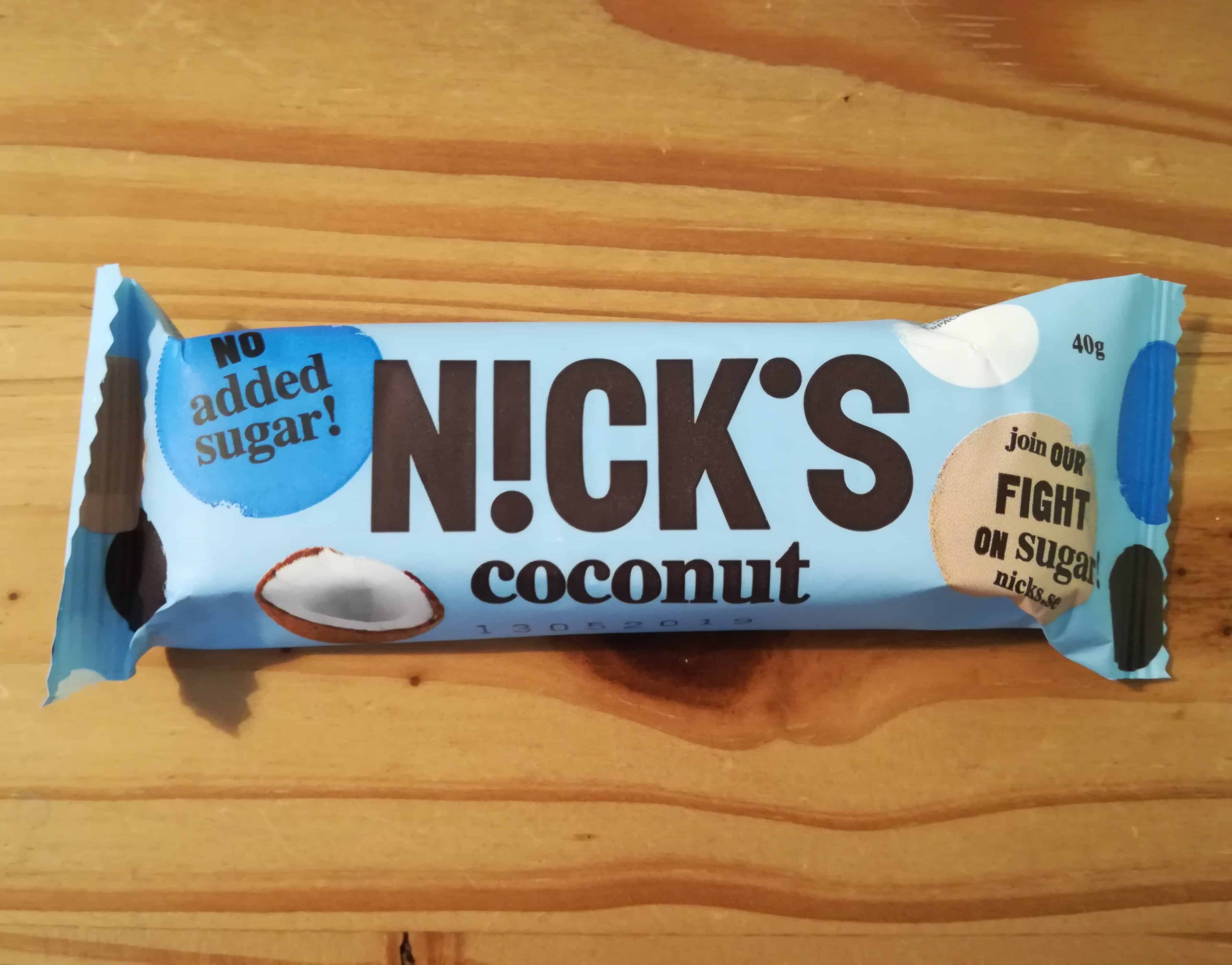 N!CK's Coconut Bar (£1.45) is a no sugar added bar with soft coconut filling with a milk chocolate coating.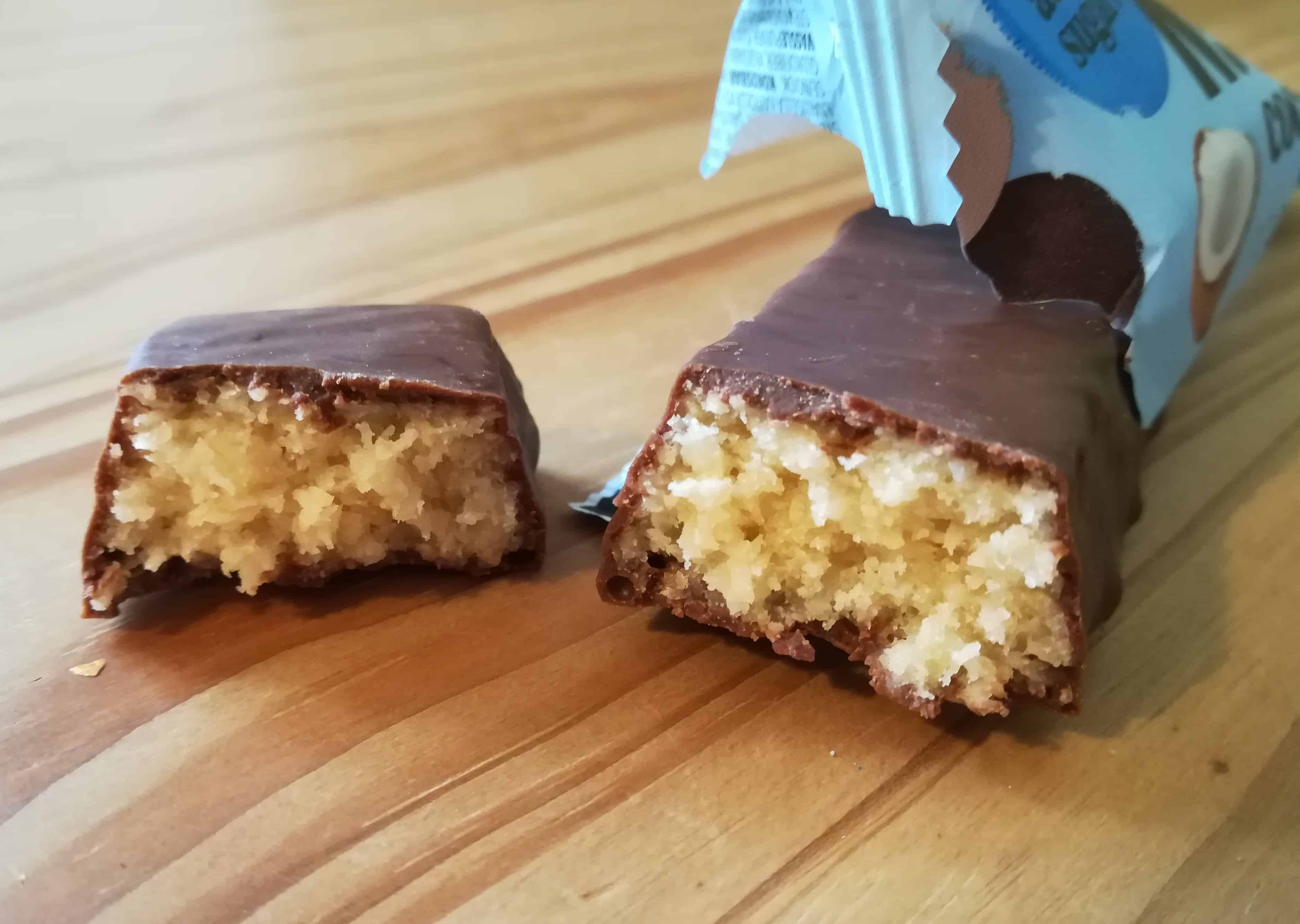 The filling is yummy like a chewy coconut macaroon but the chocolate is not particularly "chocolatey" tasting. Overall, I thought this was very nice, although with a steep price tag for the size of the bar, and I didn't miss the added sugar at all.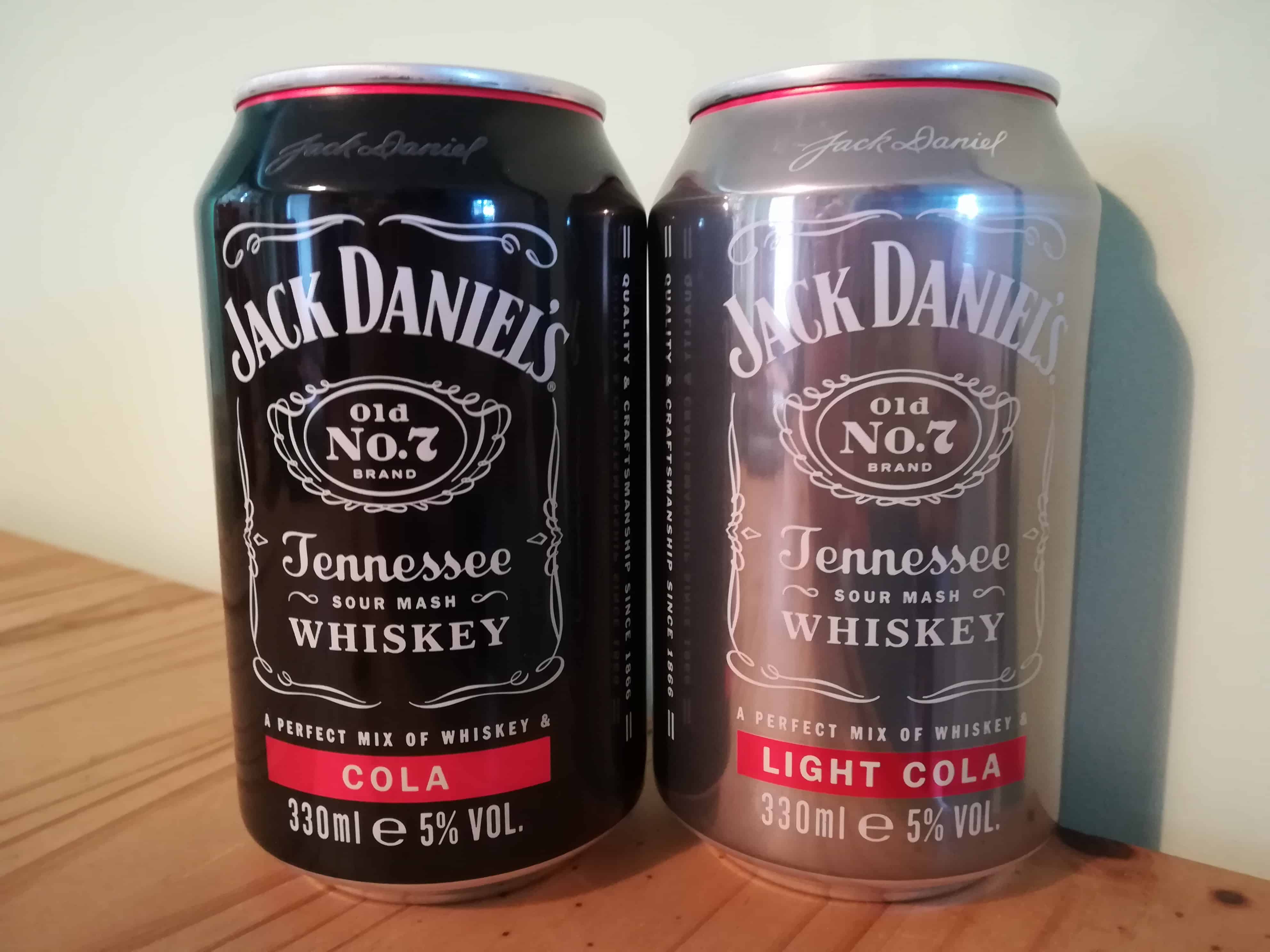 November's Alcoholic Degustabox contains one can each of Jack Daniel's & Cola and Jack Daniel's & Light Cola (£2.00). These are a simple blend of Old No. 7 Tennessee Whiskey and cola with 5% abv. My husband tried this and said it was good and basically just like a whiskey and Coke, which is what you'd expect.
Tabasco Original Red Pepper Sauce (£2.00) is a classic condiment that turns 150 years old this year. If you like spice, then you'll find a use for this tangy sauce which is a simple blend of just red peppers, vinegar, and salt.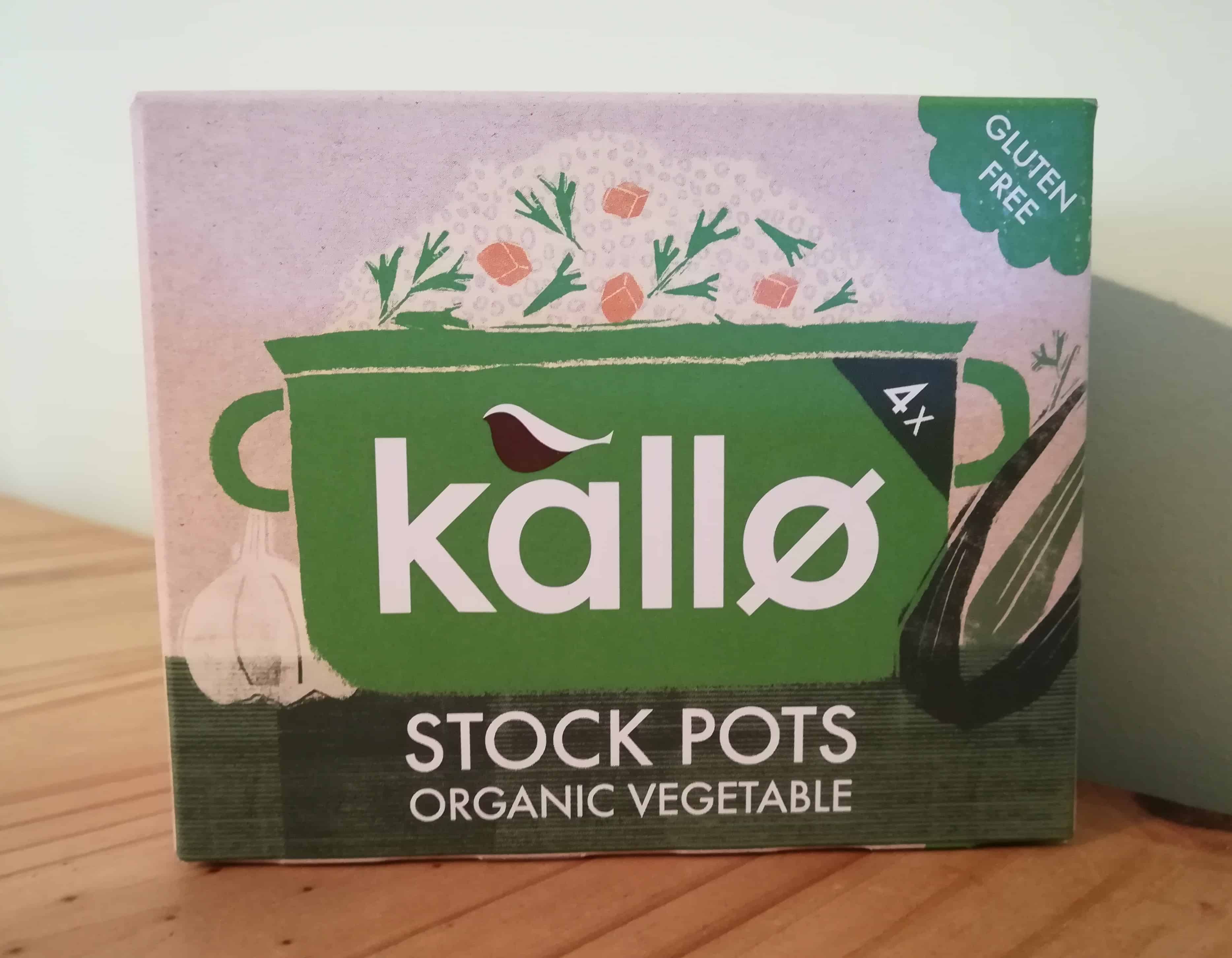 Kallo Organic Vegetable Stock Pots (£1.80) are gluten-free, vegan-friendly, organic, and have no added artificial colours, flavours or preservatives.
It is perfect for creating a quick yet flavourful base for any number of dishes. The box includes a recipe for Kallo veggie curry if you're stuck for ideas.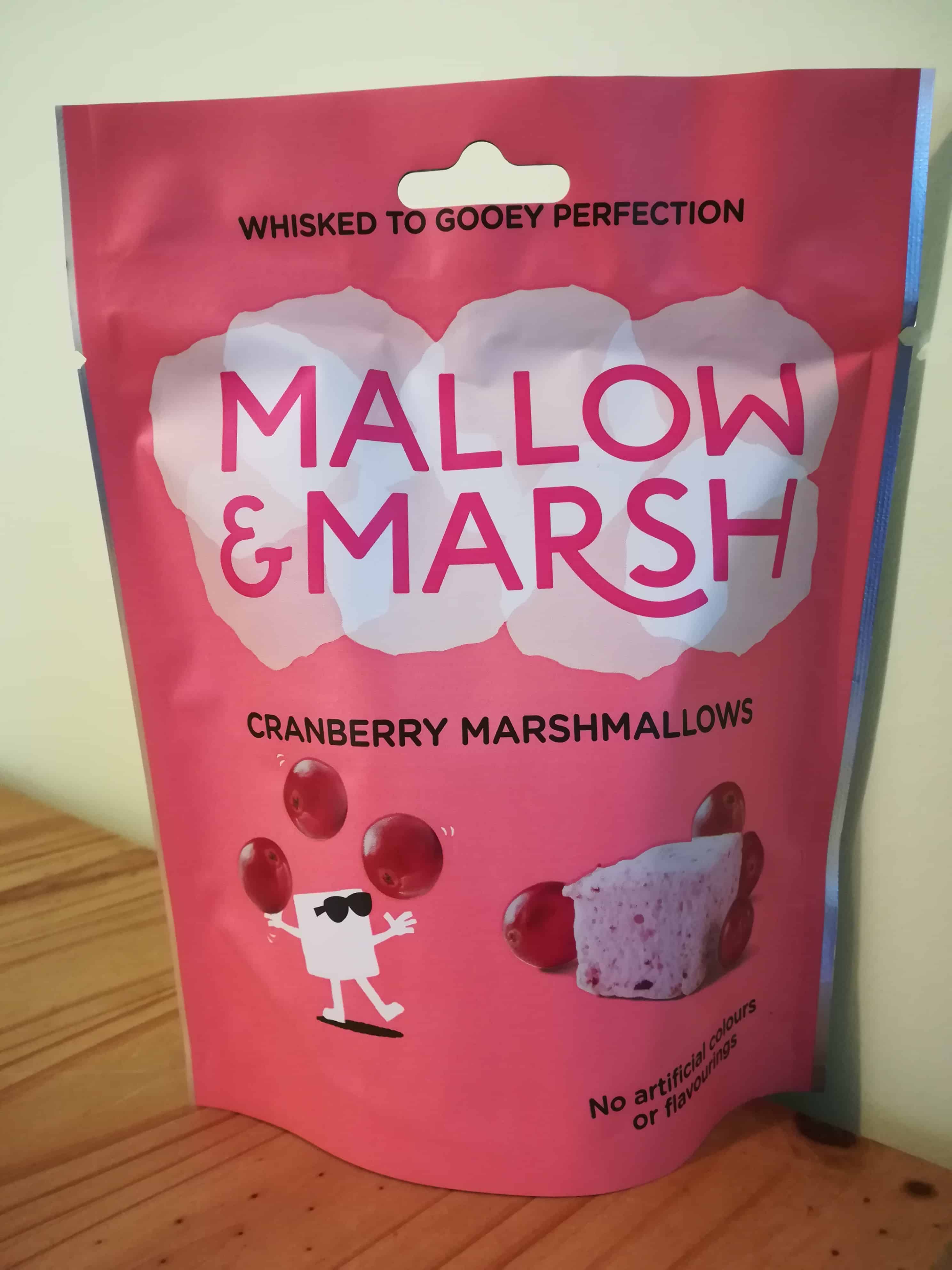 This month I also received a bag of Mallow & Marsh Cranberry Marshmallows which were not included on the information sheet. I just love Mallow & Marsh products, and I was so happy to see another bag of these deliciously soft handmade treats in my box.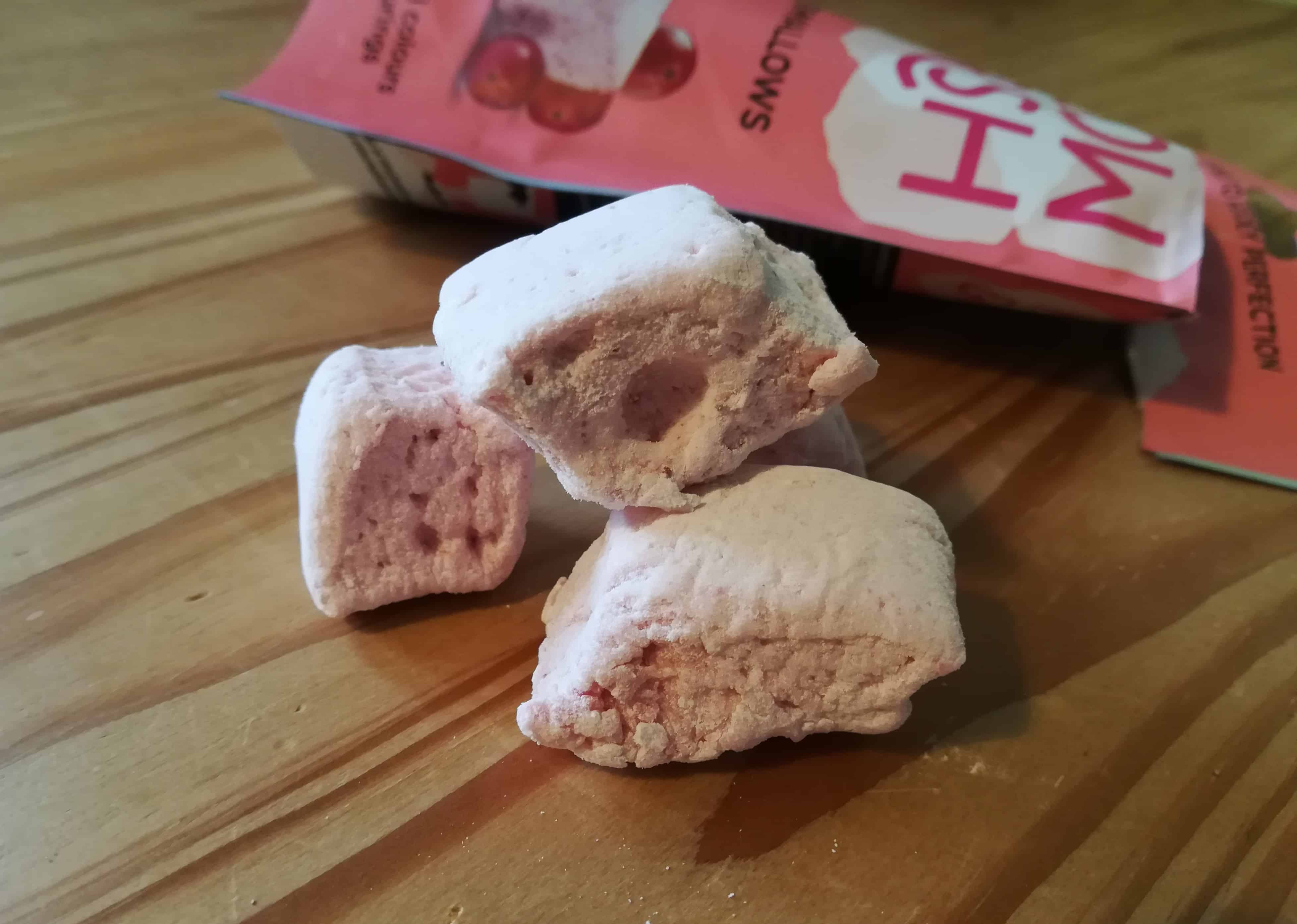 While these weren't as delectable as the Raspberry Marshmallows Coated in 70% Dark Chocolate which I received in September (because everything is better with dark chocolate), these were still delicious. The tart bits of cranberry kept the marshmallows from being too sweet and made for an unexpected treat.
There were lots to like about November's Degustabox. My favourite items were the Jules Destrooper Almond Thins, the Reese's Snowman, and of course the Mallow & Marsh Cranberry Marshmallows.
Have you tried DegustaBox UK?