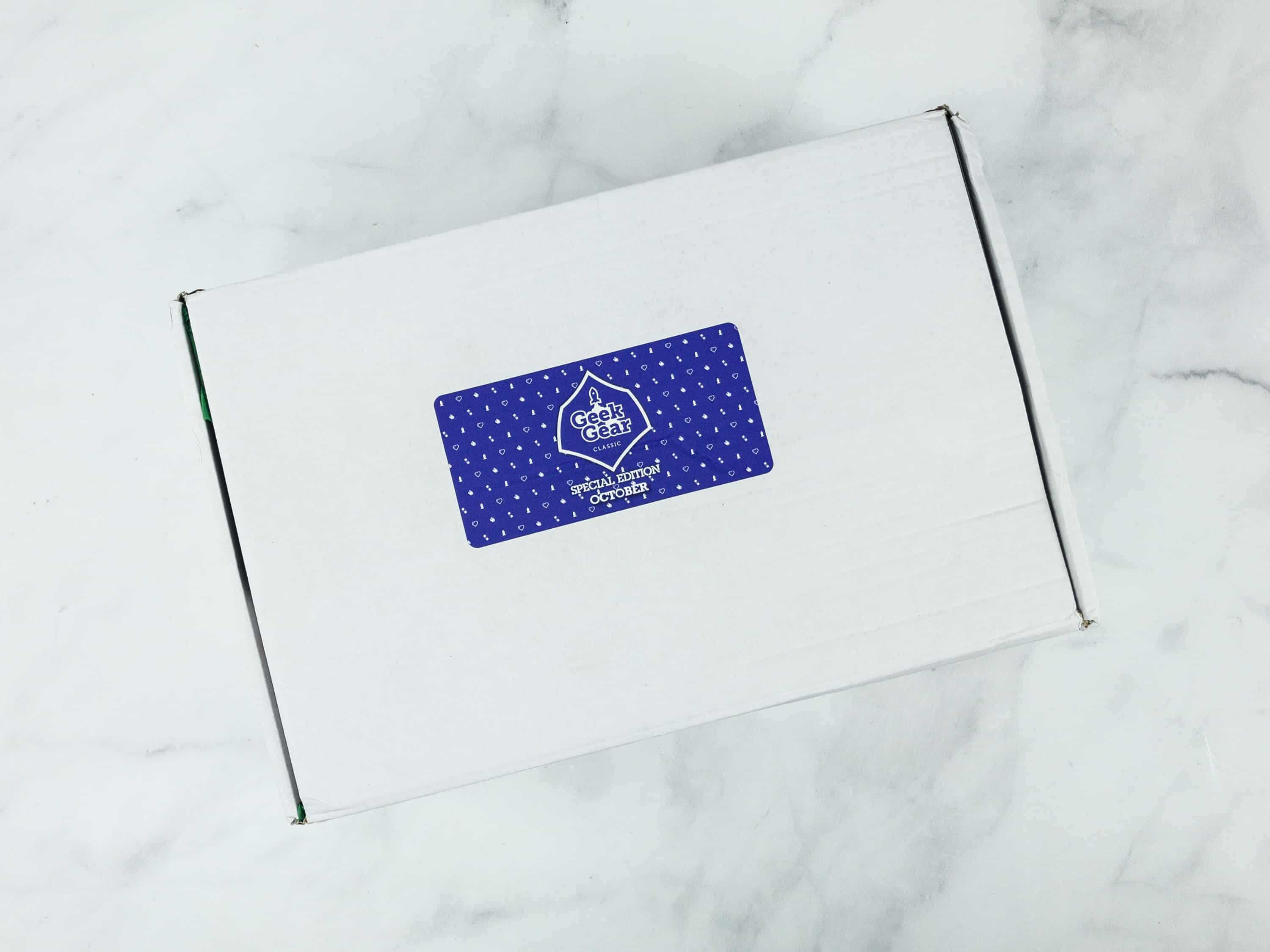 The Special Edition Classic GeekGear box is a bimonthly premium geek and pop culture subscription filled with licensed and exclusive premium merchandise ranging from some of the most iconic brands in the world. It has a promised value of over £90+ per box.
This isn't a limited edition box – it's a regular subscription! This box is £44.99 every other month plus shipping – about $69 to ship to the US. Every Special Edition promises an exclusive shirt, an exclusive sweatshirt or hoodie, an exclusive Displate, and 3 or more other premium products.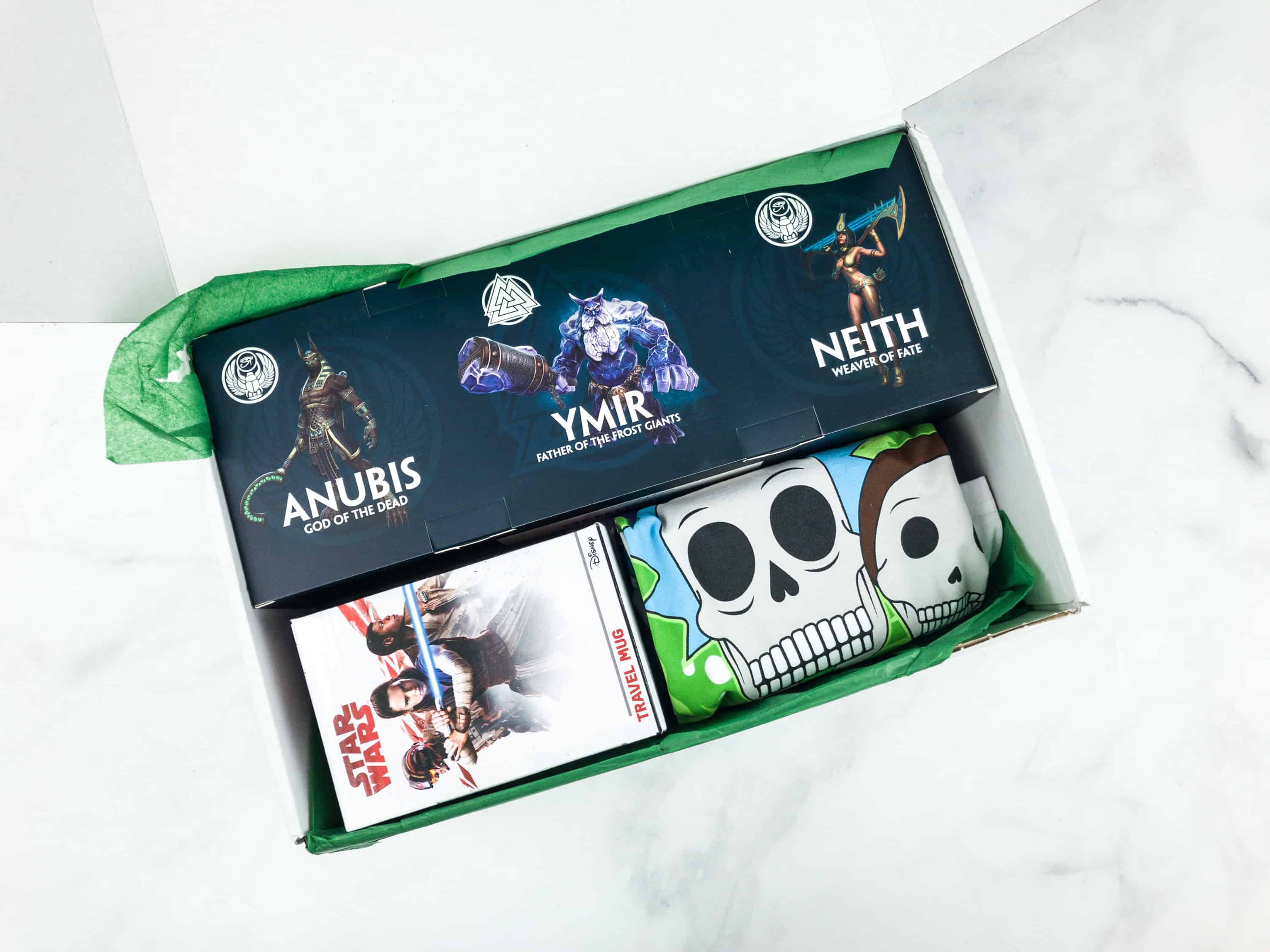 Everything is wrapped in a green tissue paper with the Geek Gear logo.
DEAL:  Save 10% on your first month! Use coupon code SPECIAL15.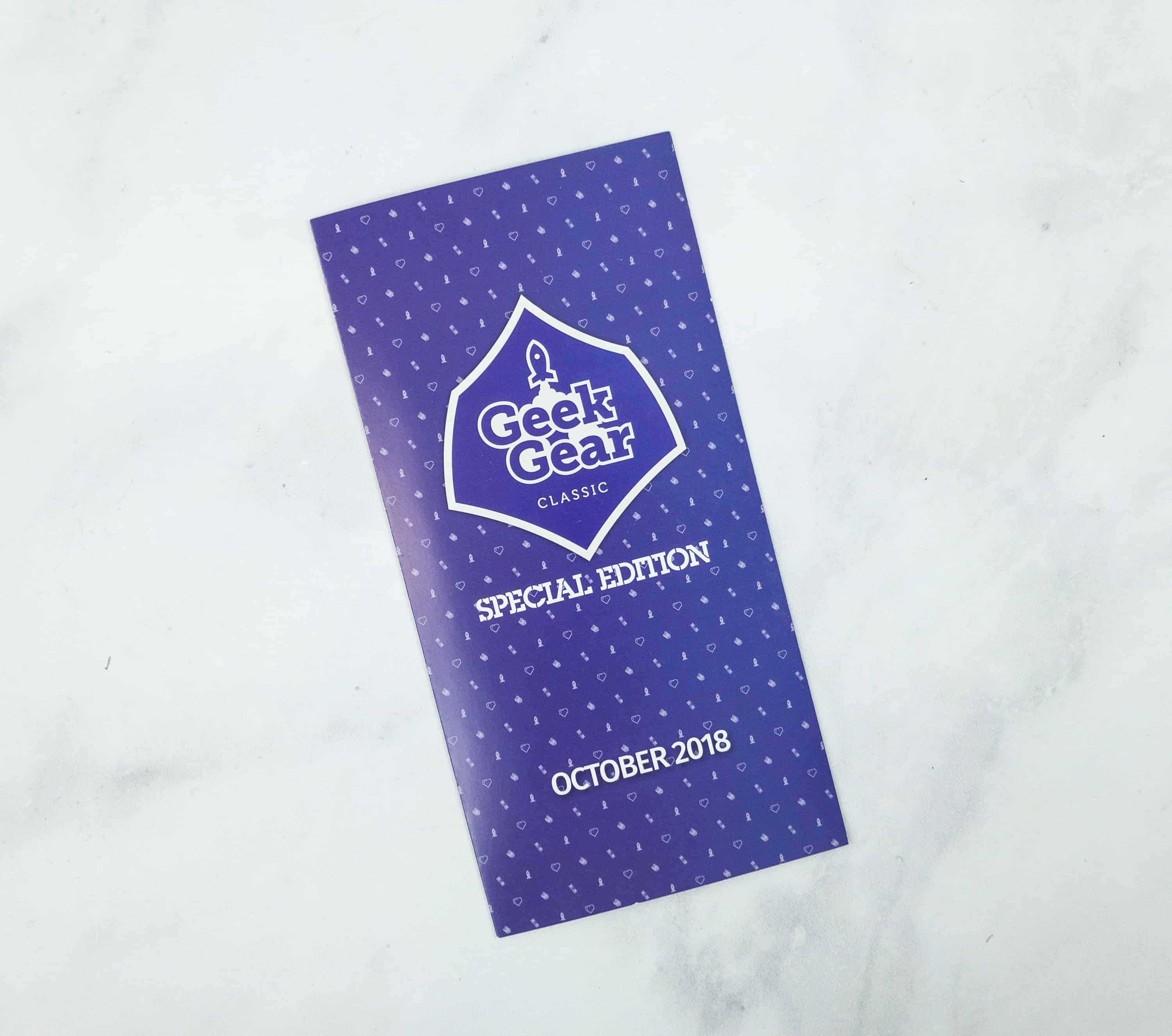 A tri-fold pamphlet is included, which gives more information about this month's box contents.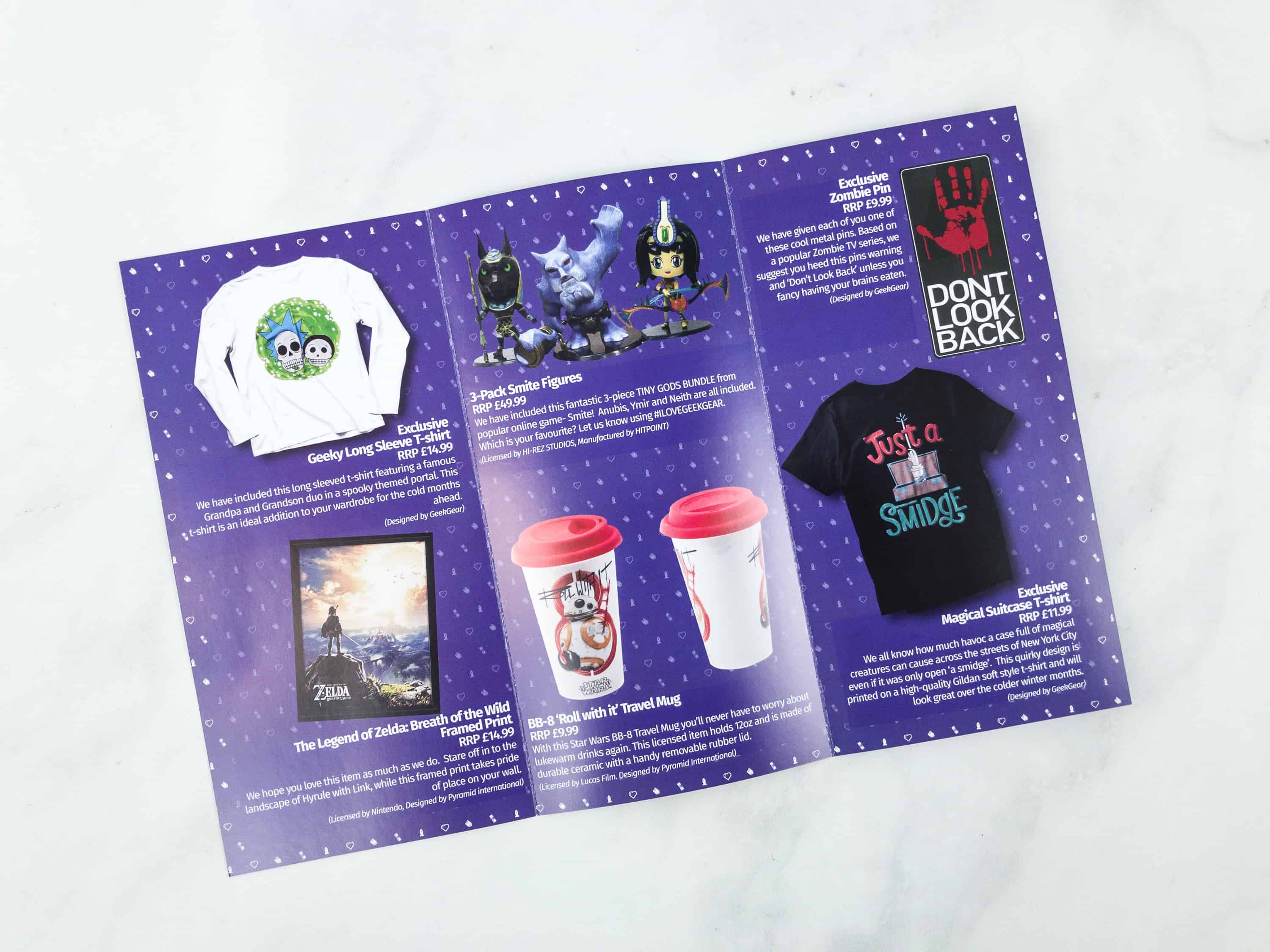 It gives you a full list of all the items in your box.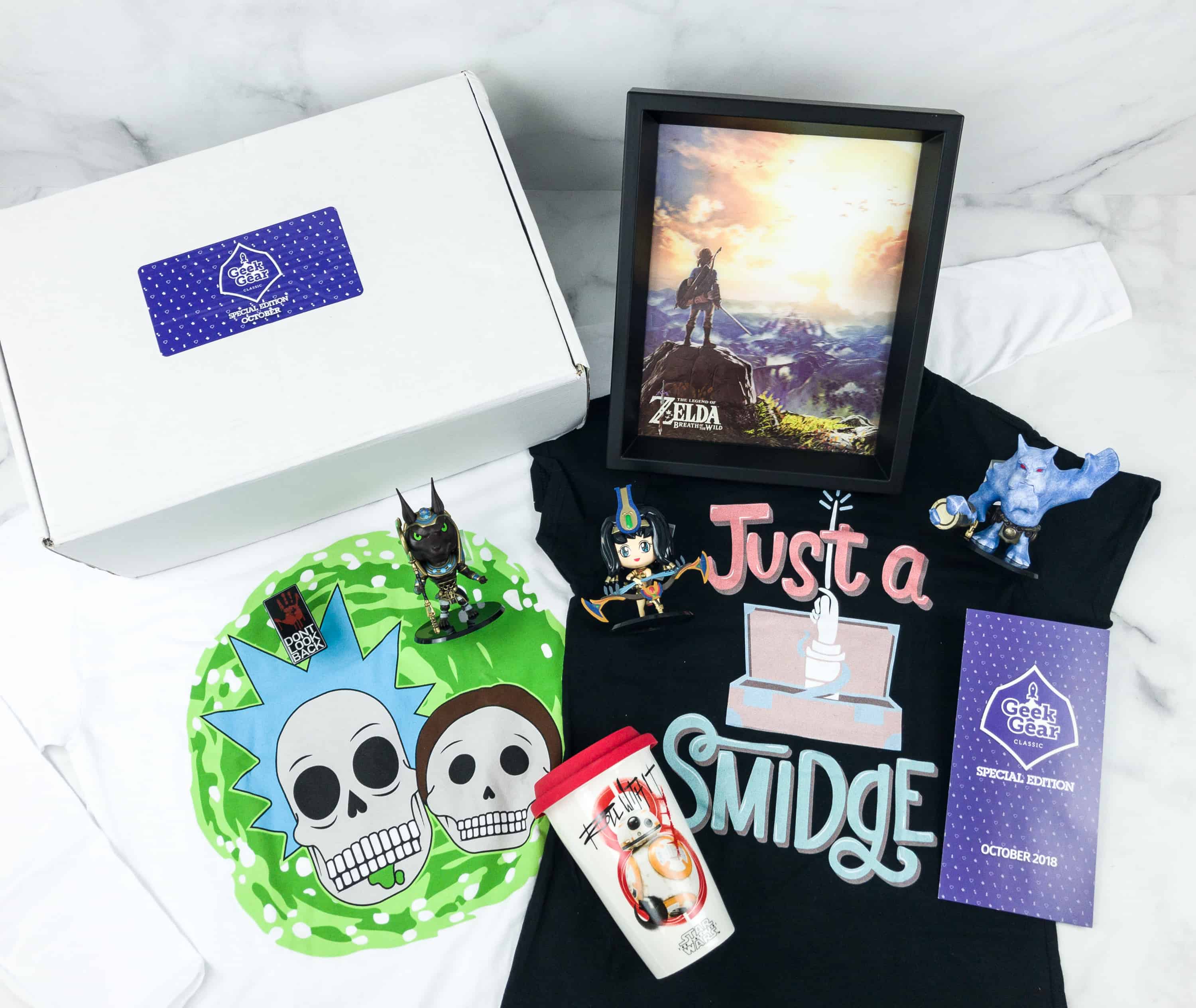 Everything in my box!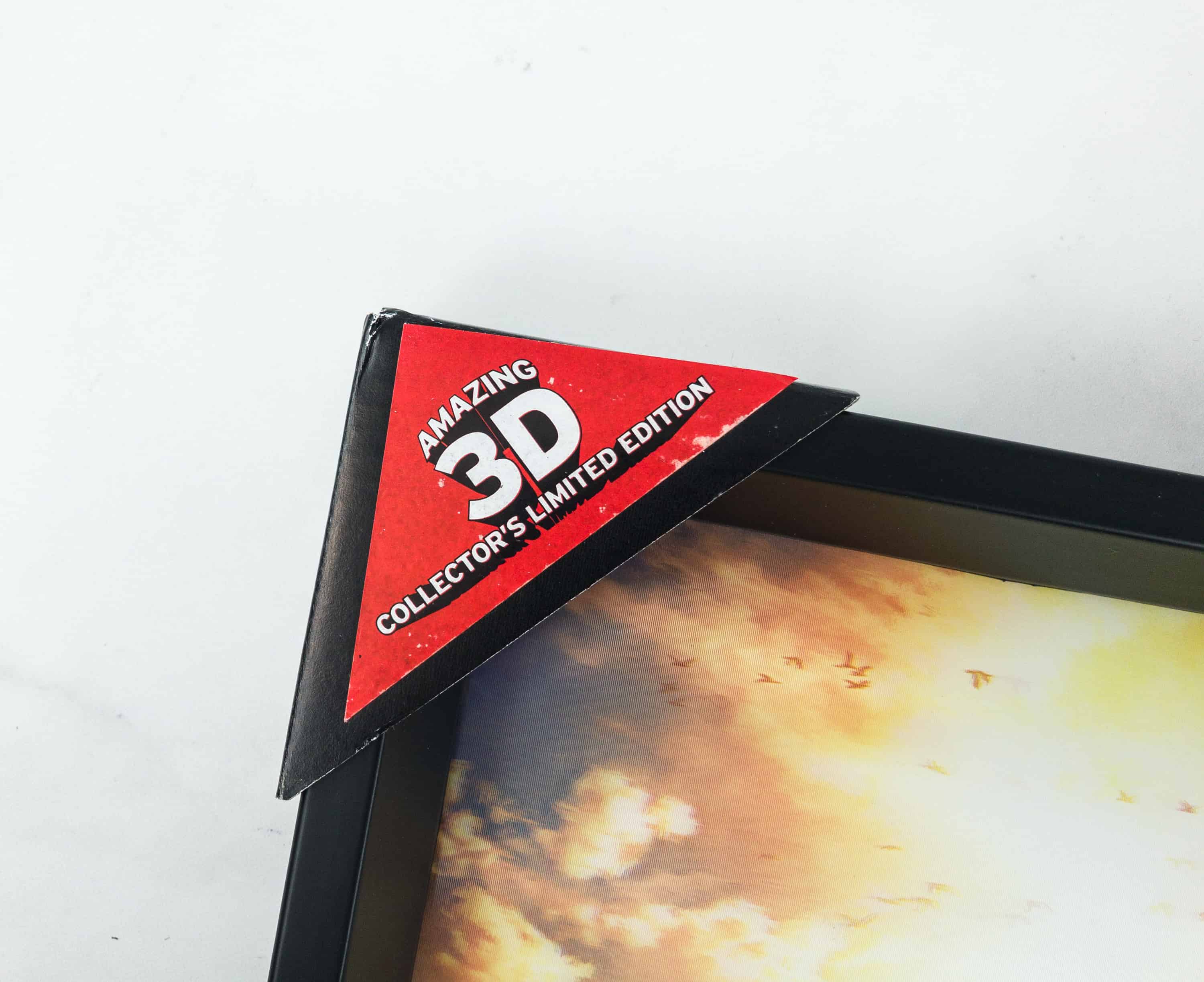 The Legend Of Zelda: Breath Of The Wild Framed Print (£14.99) Of course, this is the special box, so it's perfect that I got an amazing lenticular collector's limited edition print that's already framed!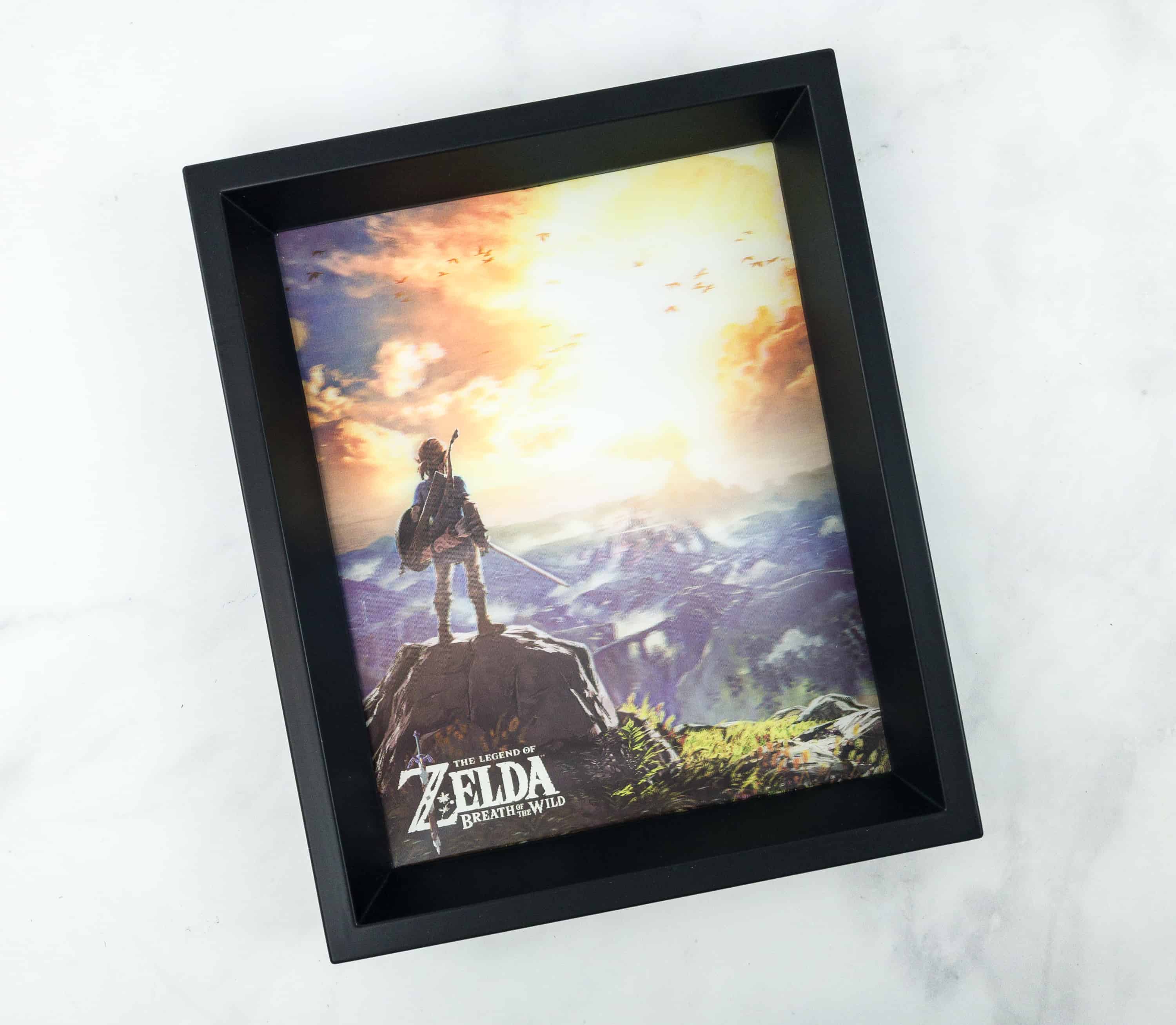 The print features the game cover for The Legend of Zelda: Breath of the Wild. It was released in March 2017 for Nintendo Switch and Wii U.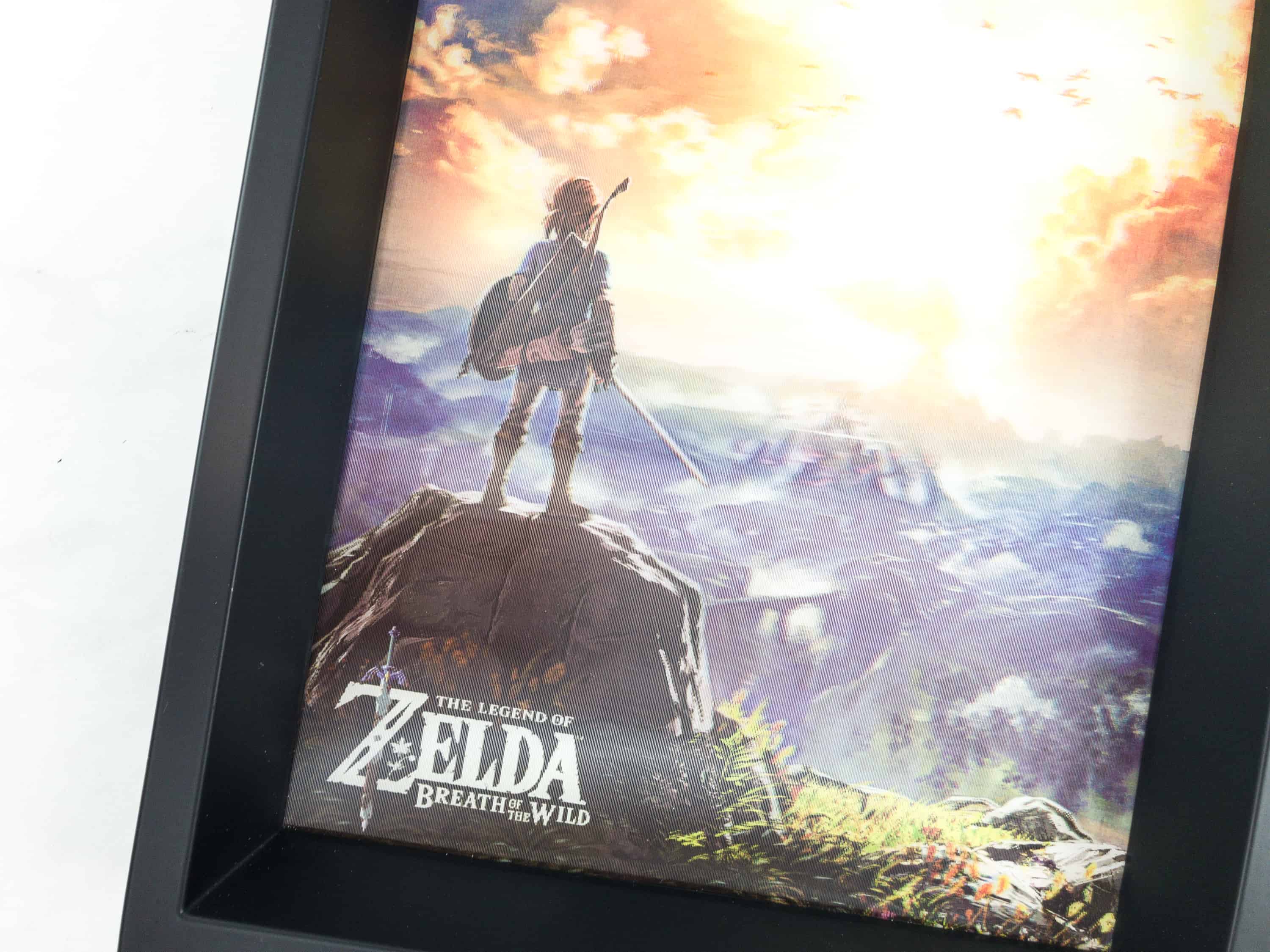 In the game, the player controls Link who just woke up from a very long slumber to defeat Calamity Ganon before it destroys the kingdom of Hyrule.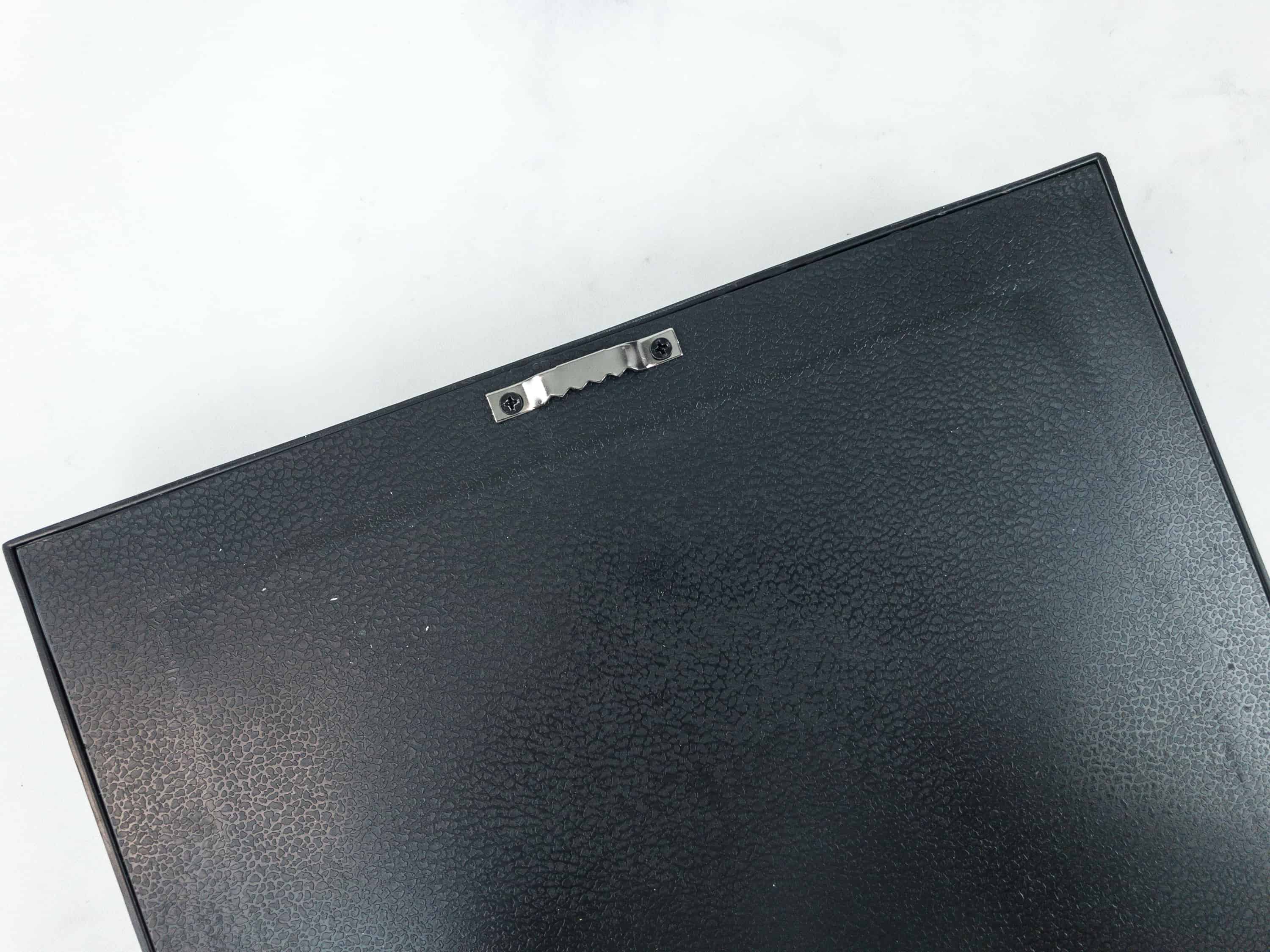 At the back of the frame, a sawtooth hanger is already installed, just in case you're ready to hang it up.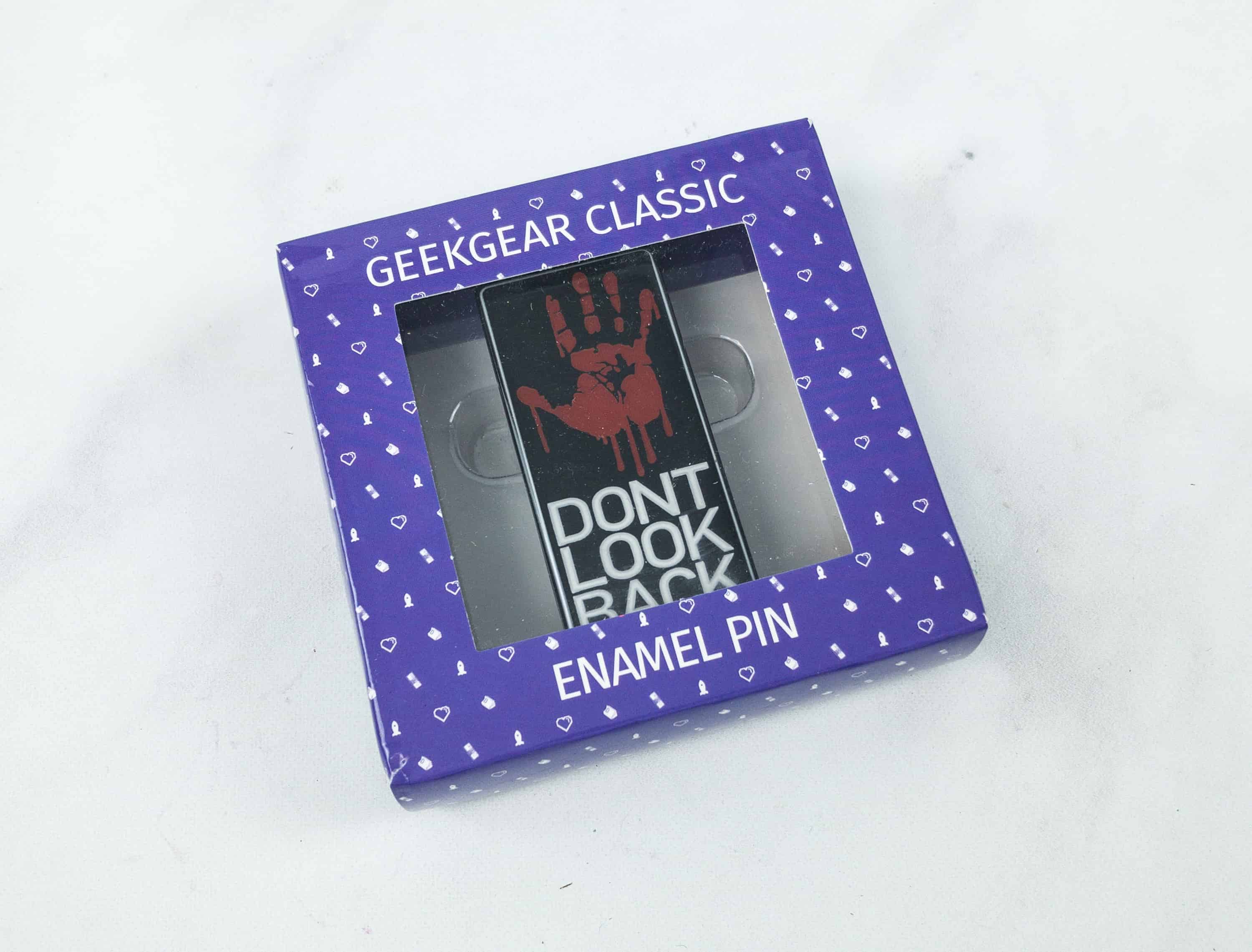 Zombie Pin (£9.99) I always look forward to enamel pins from geek boxes, and this pin featuring a bloody Zombie handprint didn't disappoint.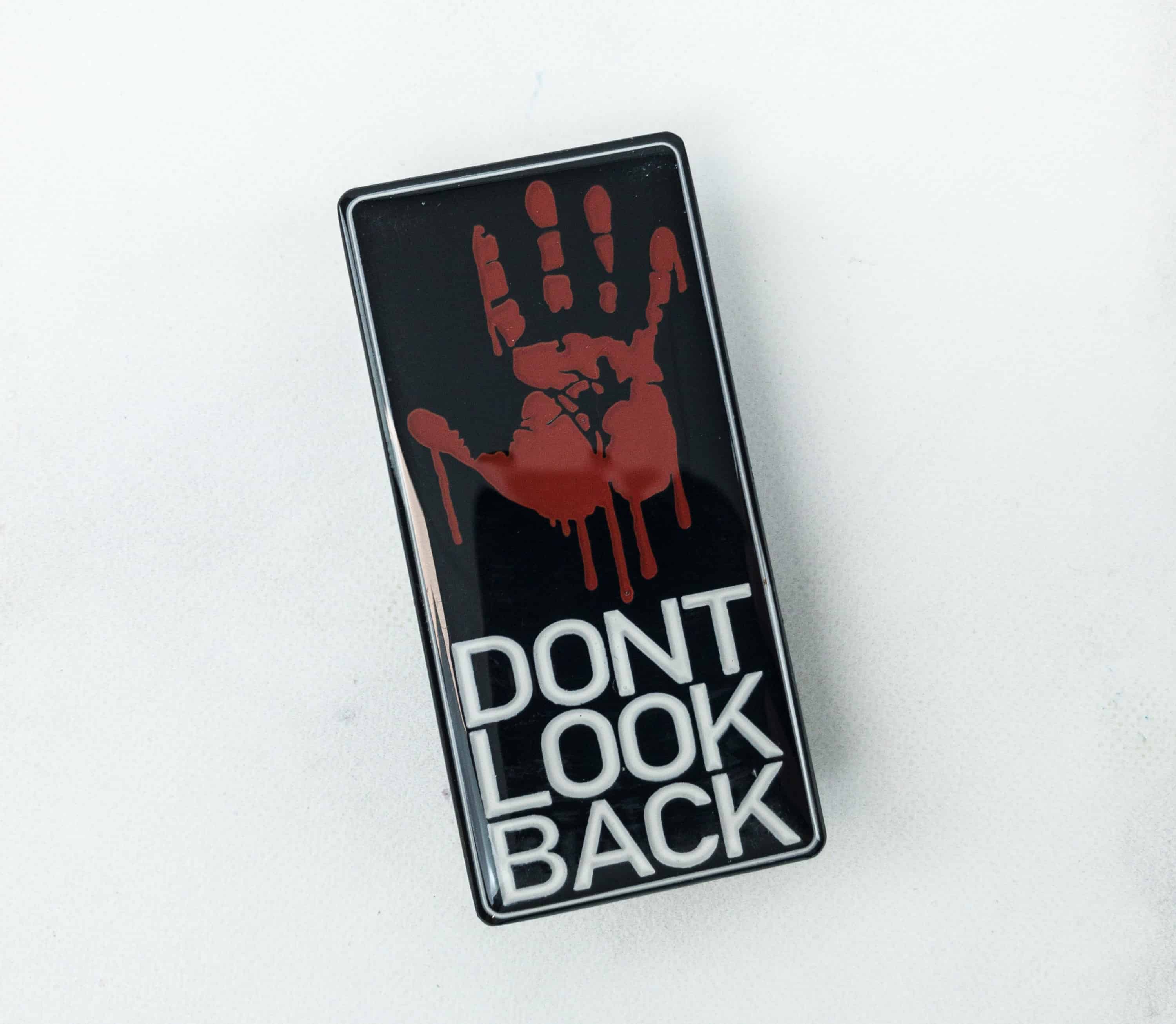 It says "don't look back!" Awesome for all Walking Dead fans!
Magical Suitcase T-Shirt (£11.99) Who else got a Magical Suitcase? I know one, and I am so ready to catch him this month in theaters… Wearing this black shirt!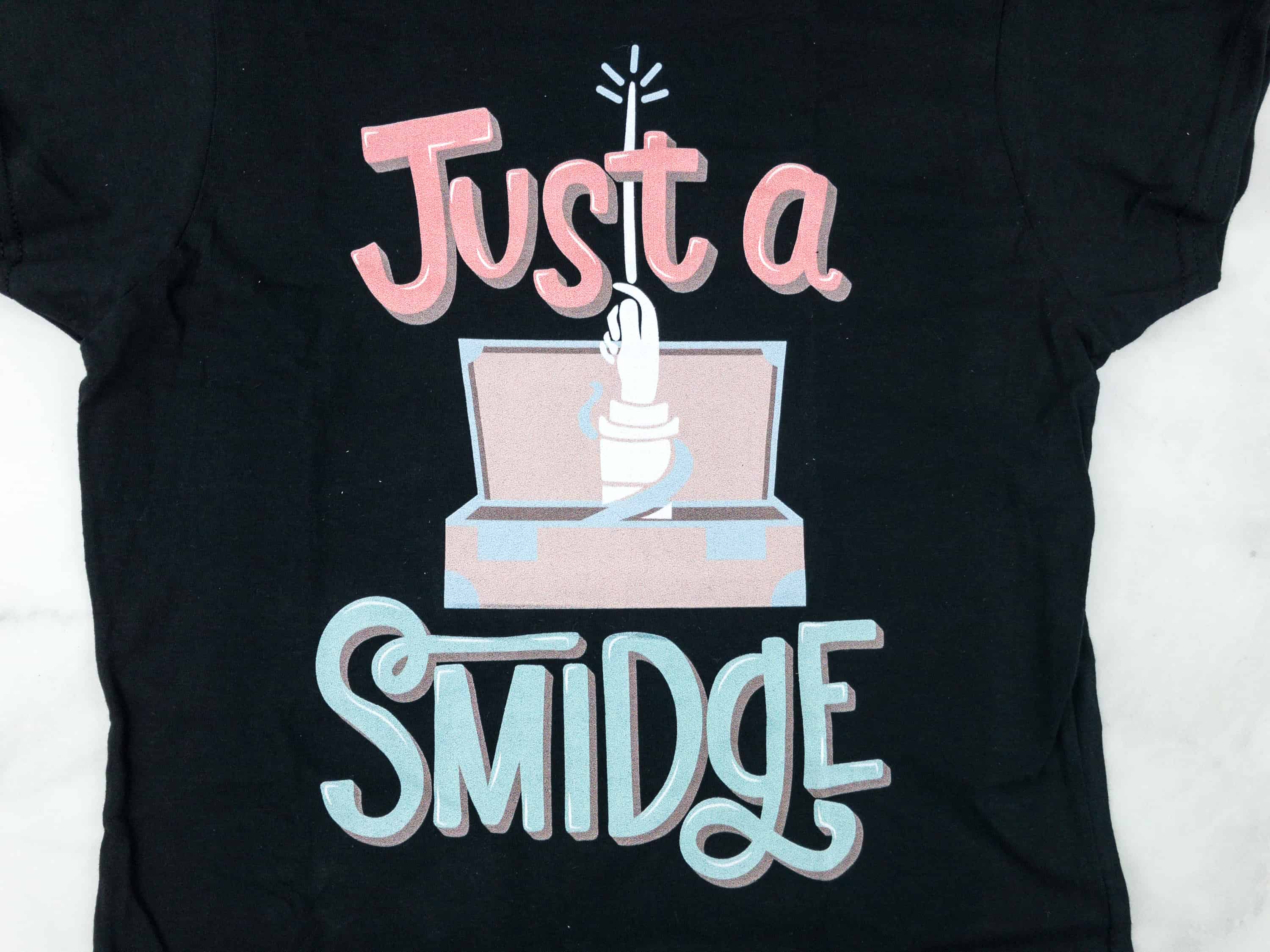 It's Gildan, so it's soft and comfortable to wear!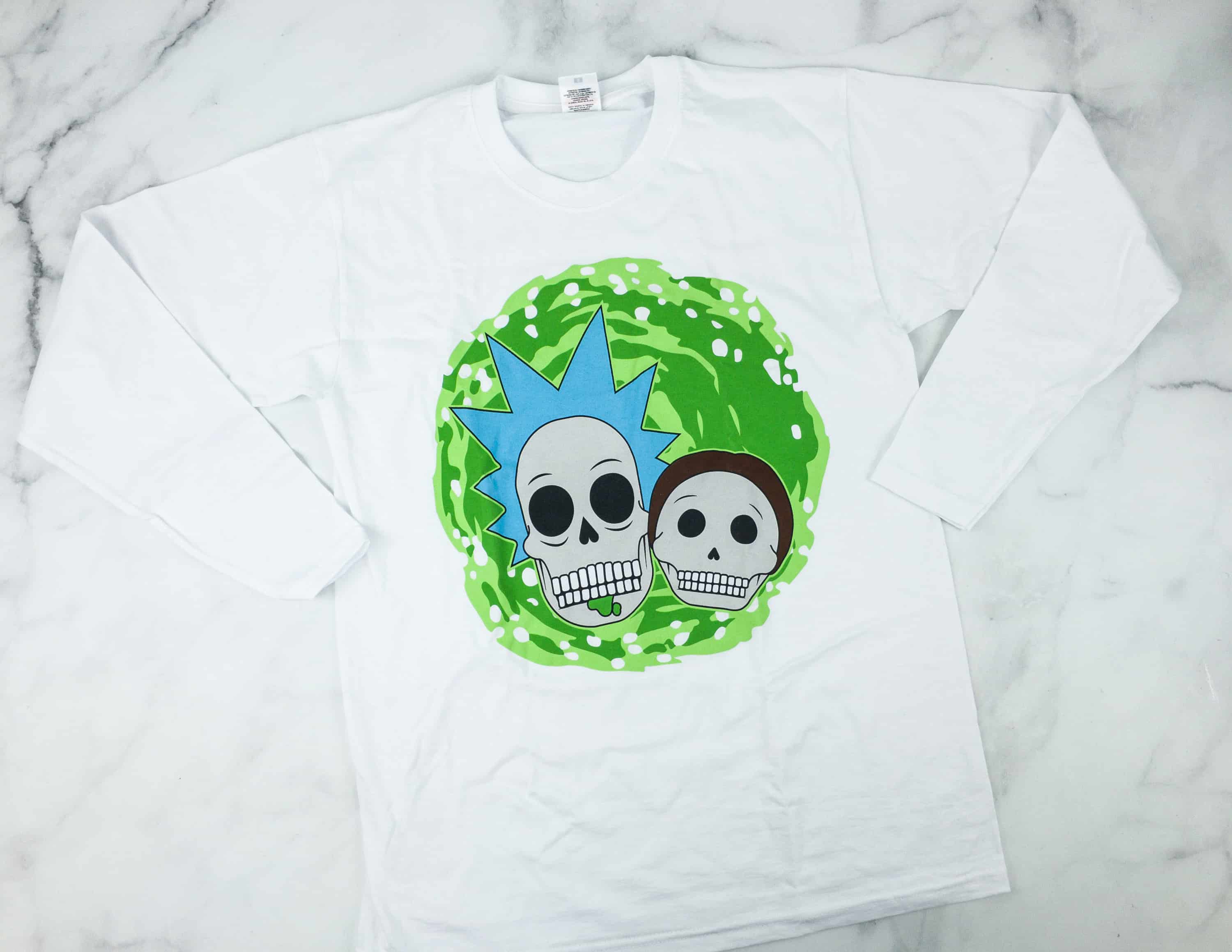 Geeky Long Sleeve T-Shirt (£14.99) It's getting colder so this long-sleeved shirt came just right in time.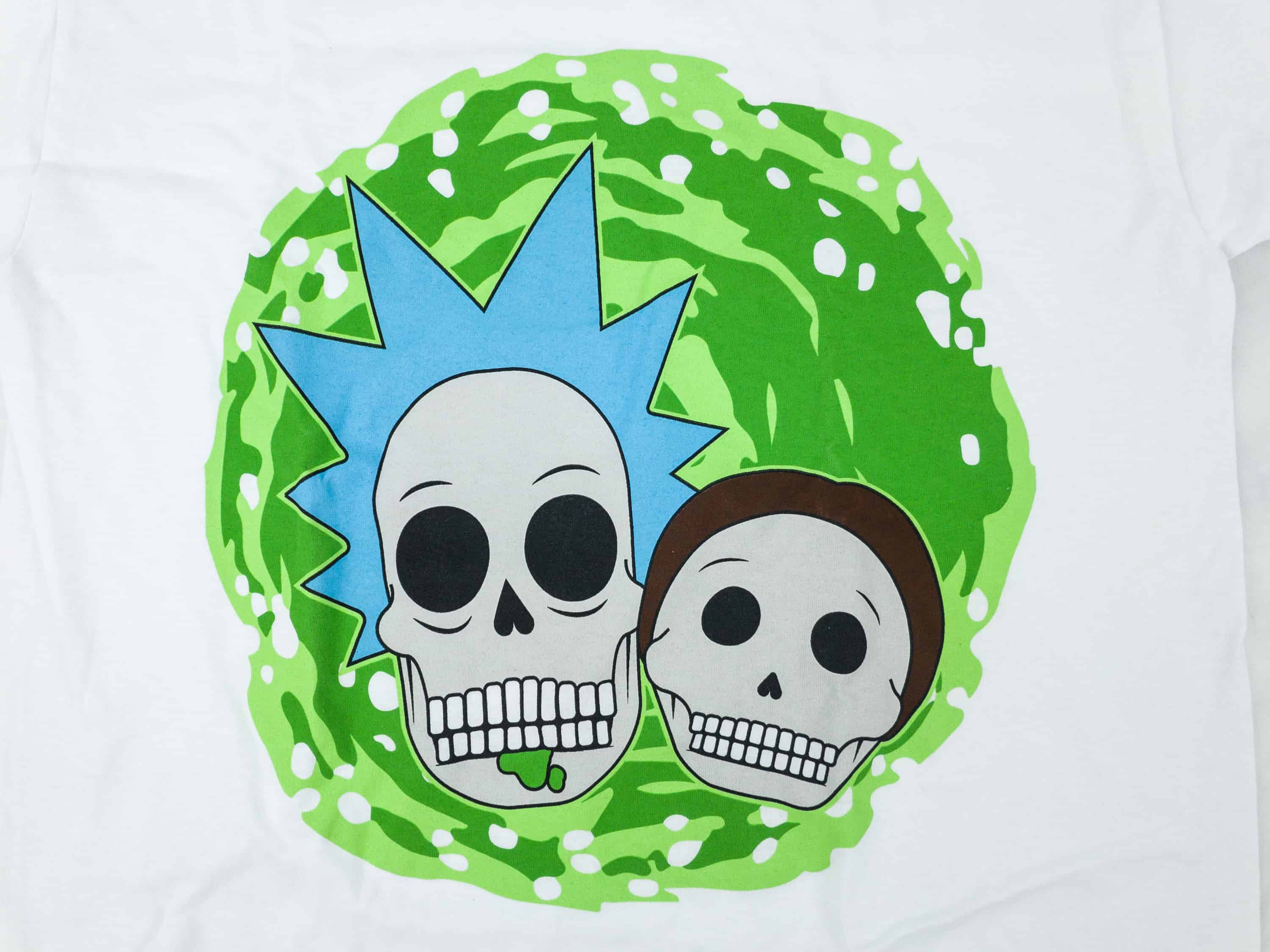 The print is a cool take on Rick and Morty and the Portal behind them!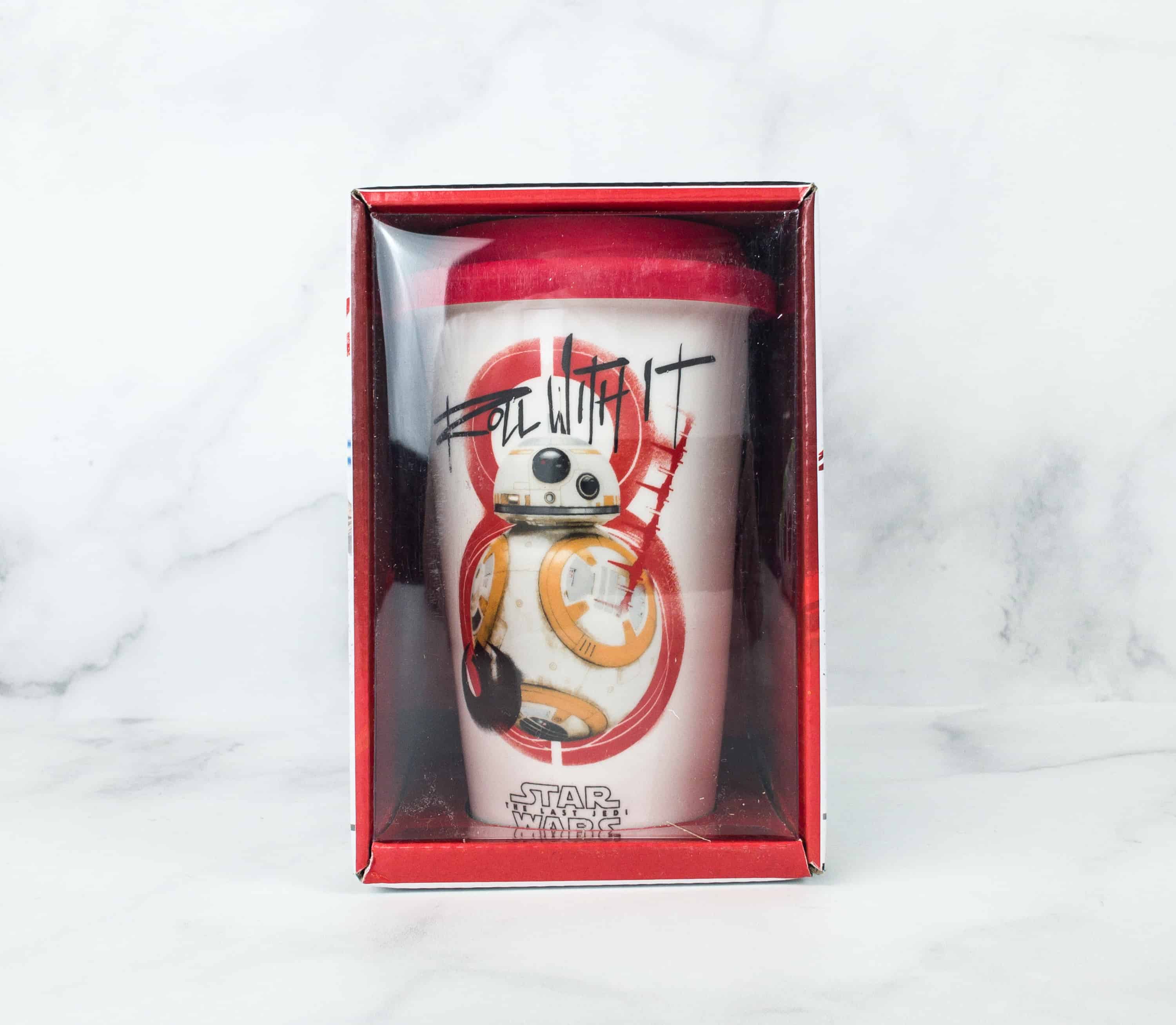 BB-8 "Roll With It" Travel Mug (£9.99) I am happy with my growing travel mug collection, and here's another one that features BB-8 rolling!
The box is cool too. It's perfect in case you want to gift the item.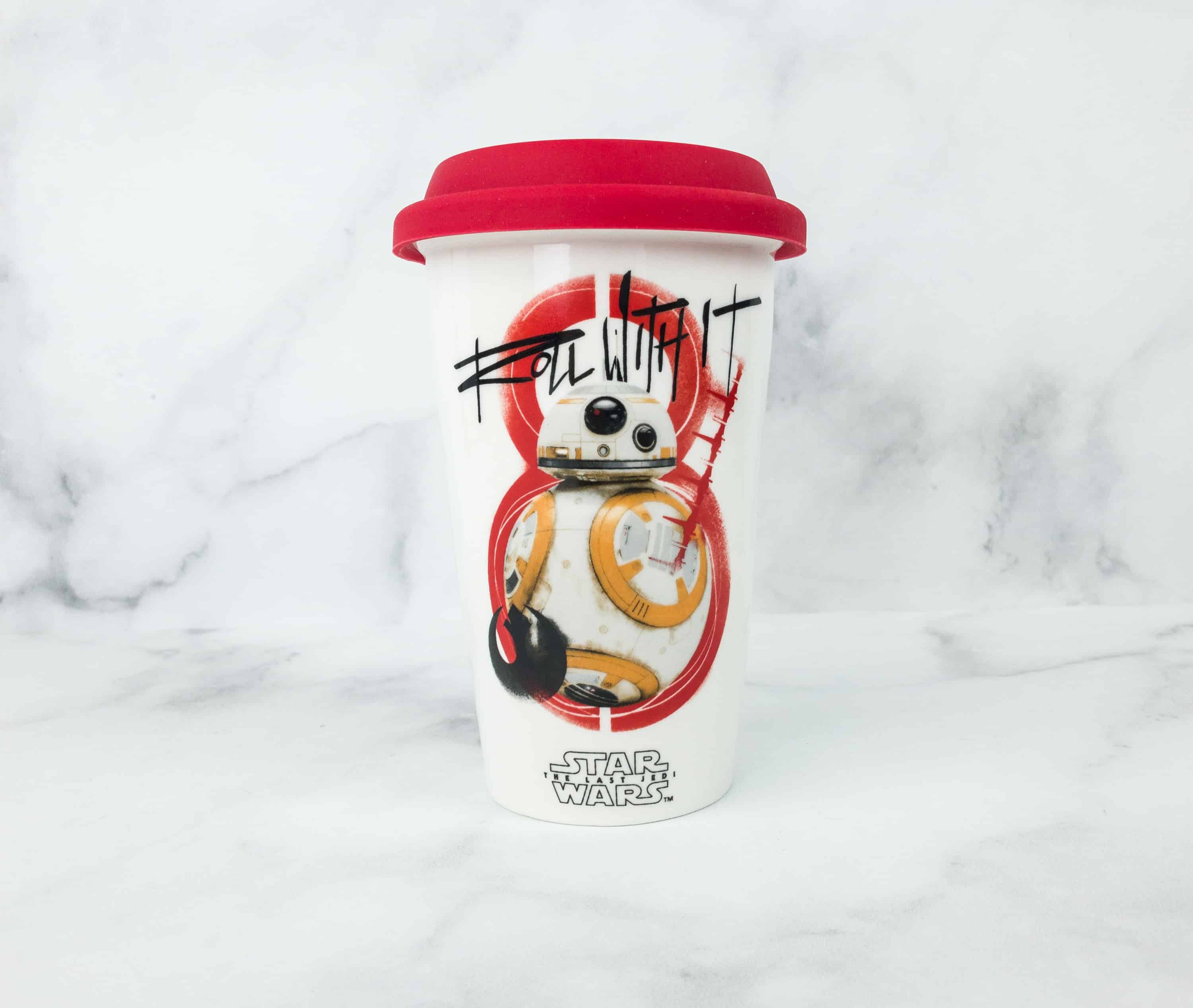 The mug can keep 12 oz. of drinks. It is made of ceramic.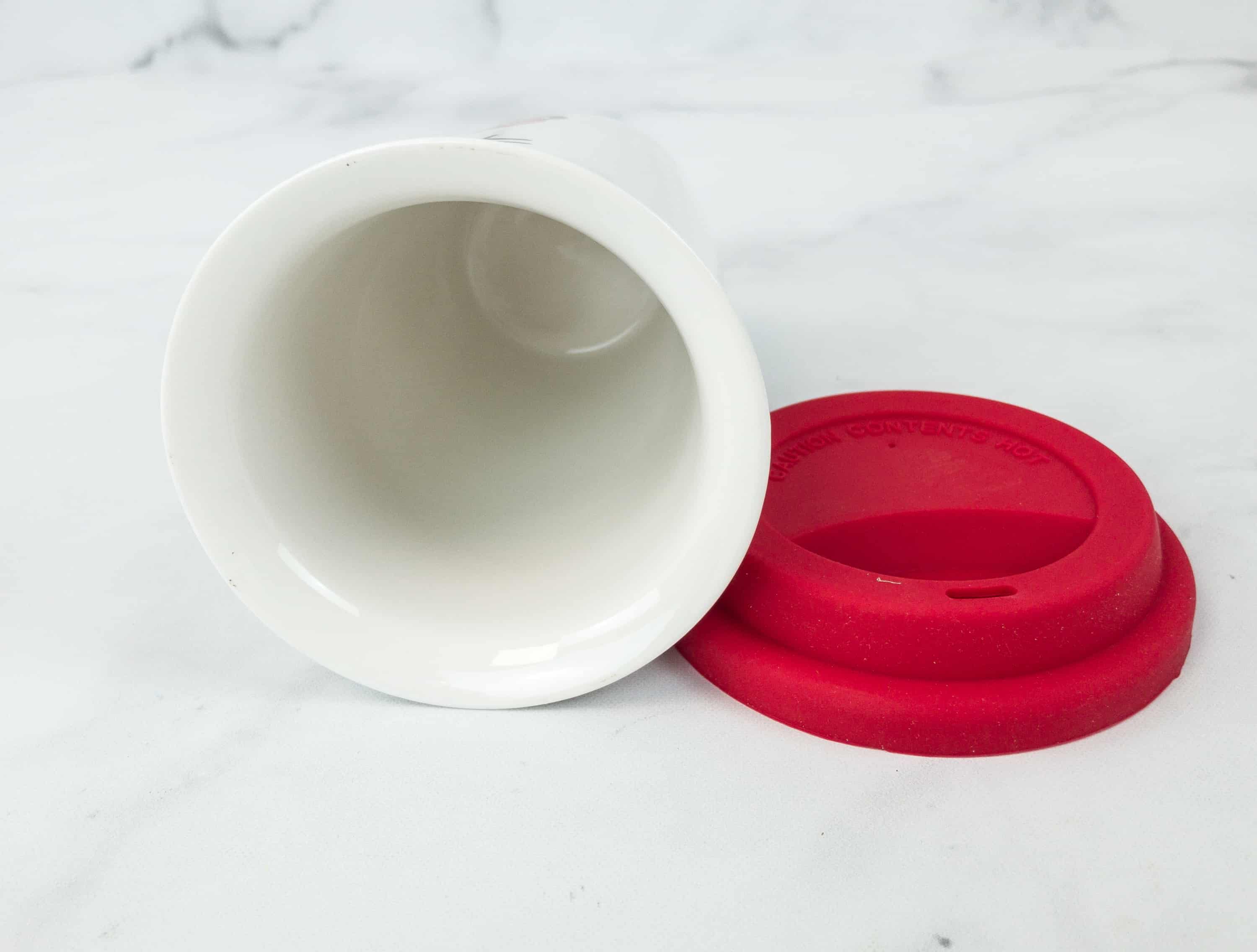 It also comes with a removable rubber lid that will help keep your drinks warm.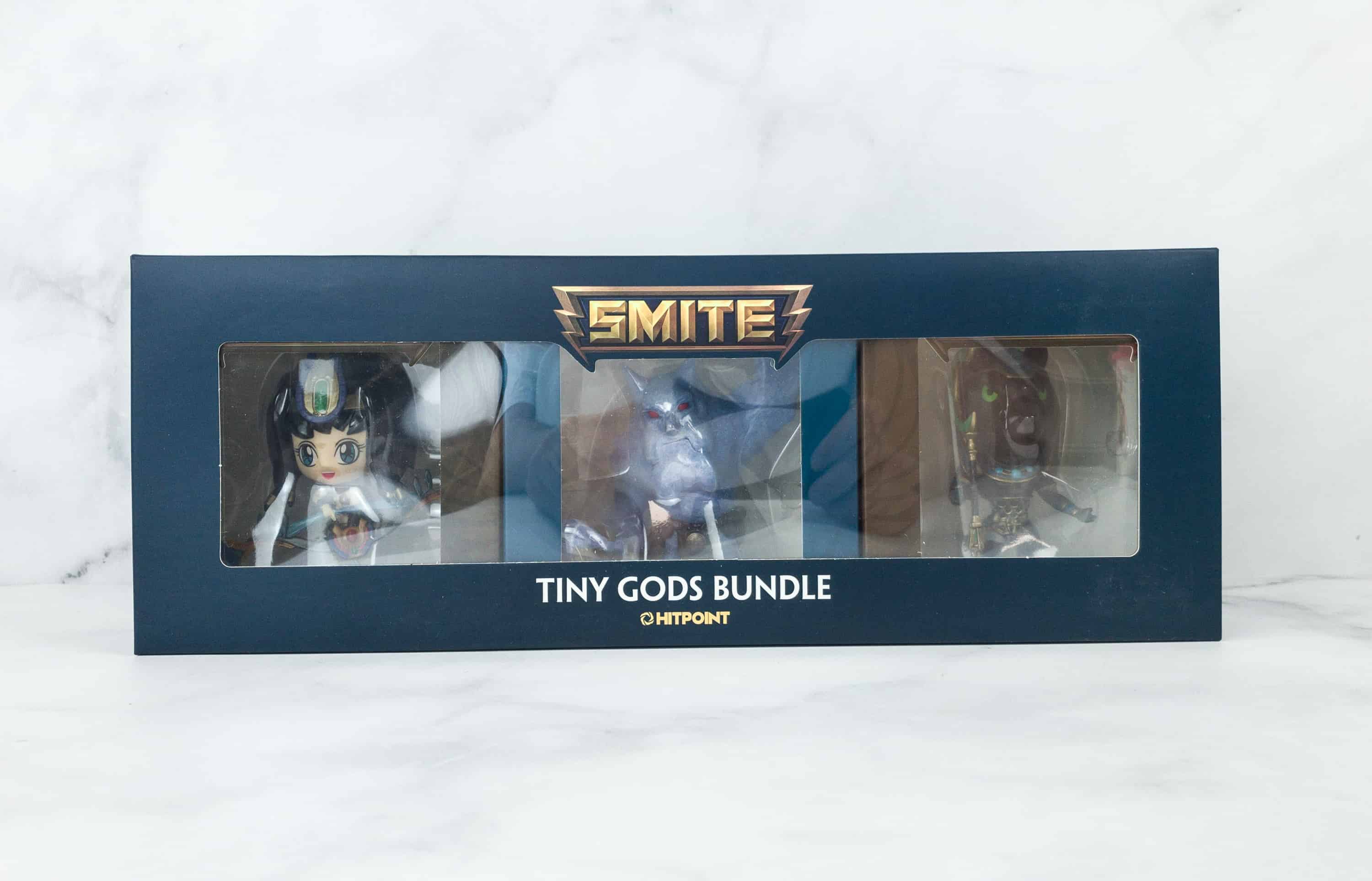 3-Pack Smite Figures (£49.99) For this Special Edition box, I am most excited about figures and I am so glad that I got three from Smite!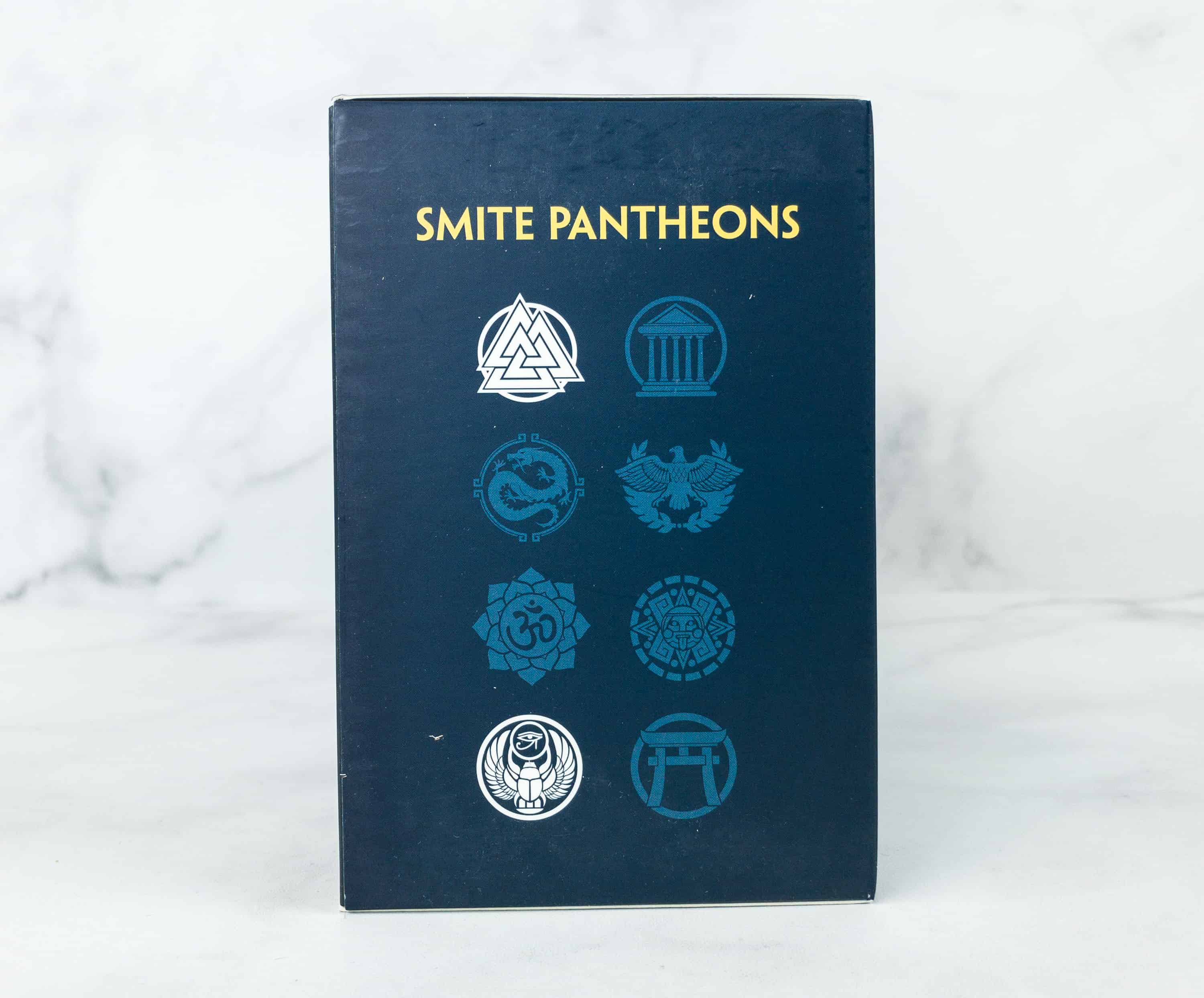 That's three Pantheons or Gods in the MOBA game.
I got the God of the Dead Anubis, Father of the Frost Giants Ymir, and the Weaver of Faith Neith.
The figures also come in their individual window boxes!
The figures are so adorable even when I haven't taken them out of their boxes yet!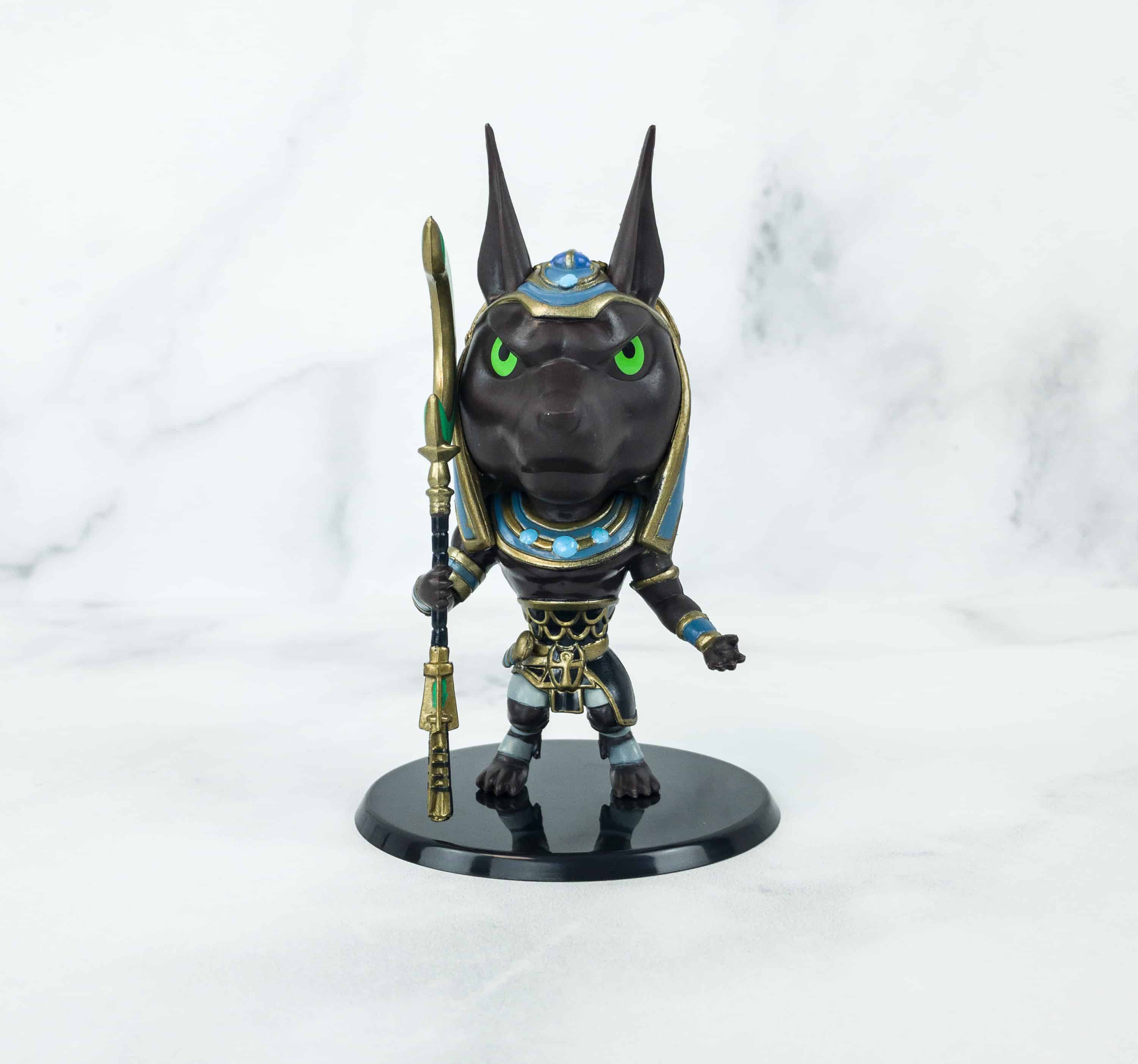 Anubis, as we already know, is a playable god in the game.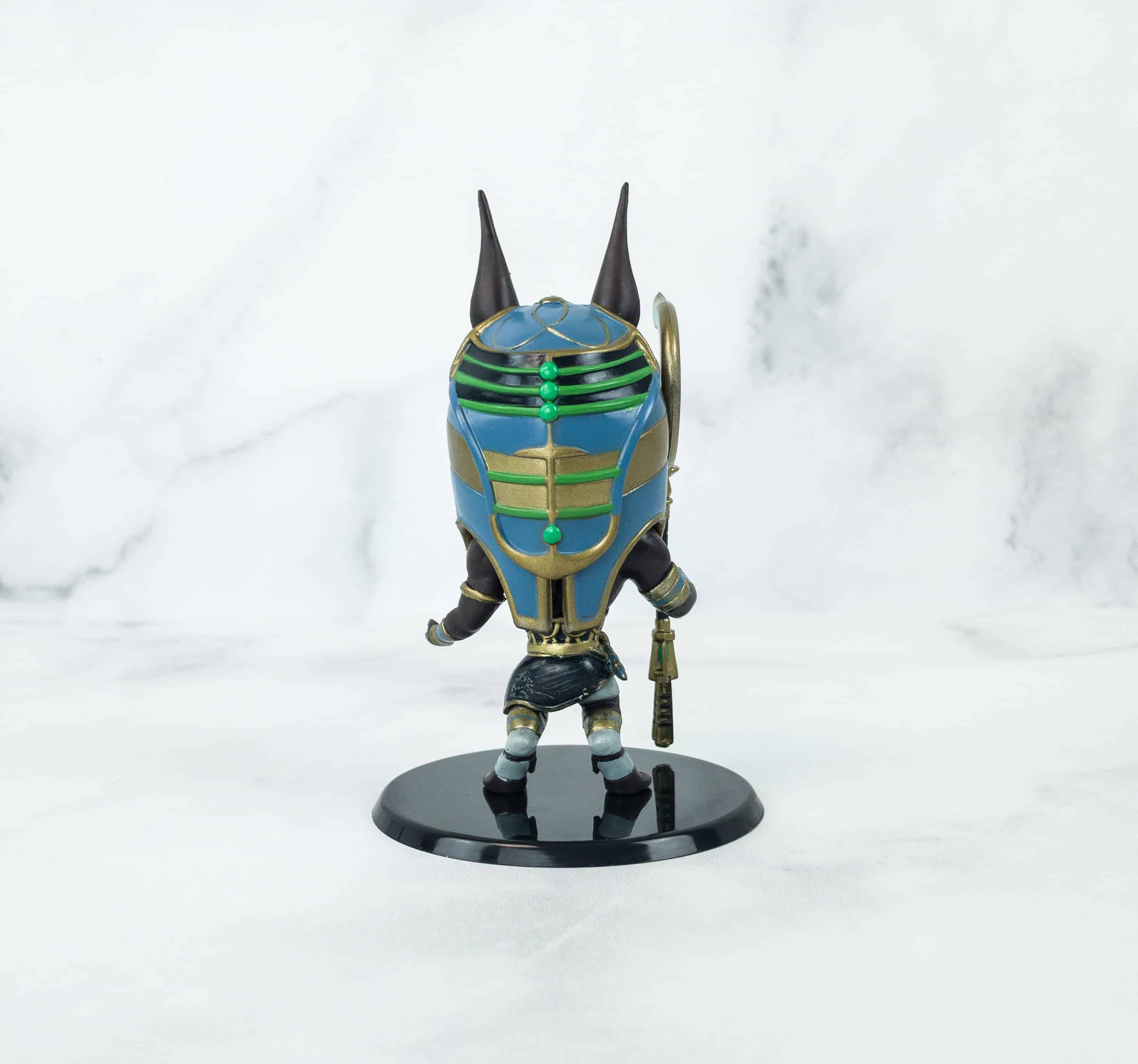 Even if the figure is small, it captures the details of the character perfectly! Anubis here is in his default skin. Love that paint job!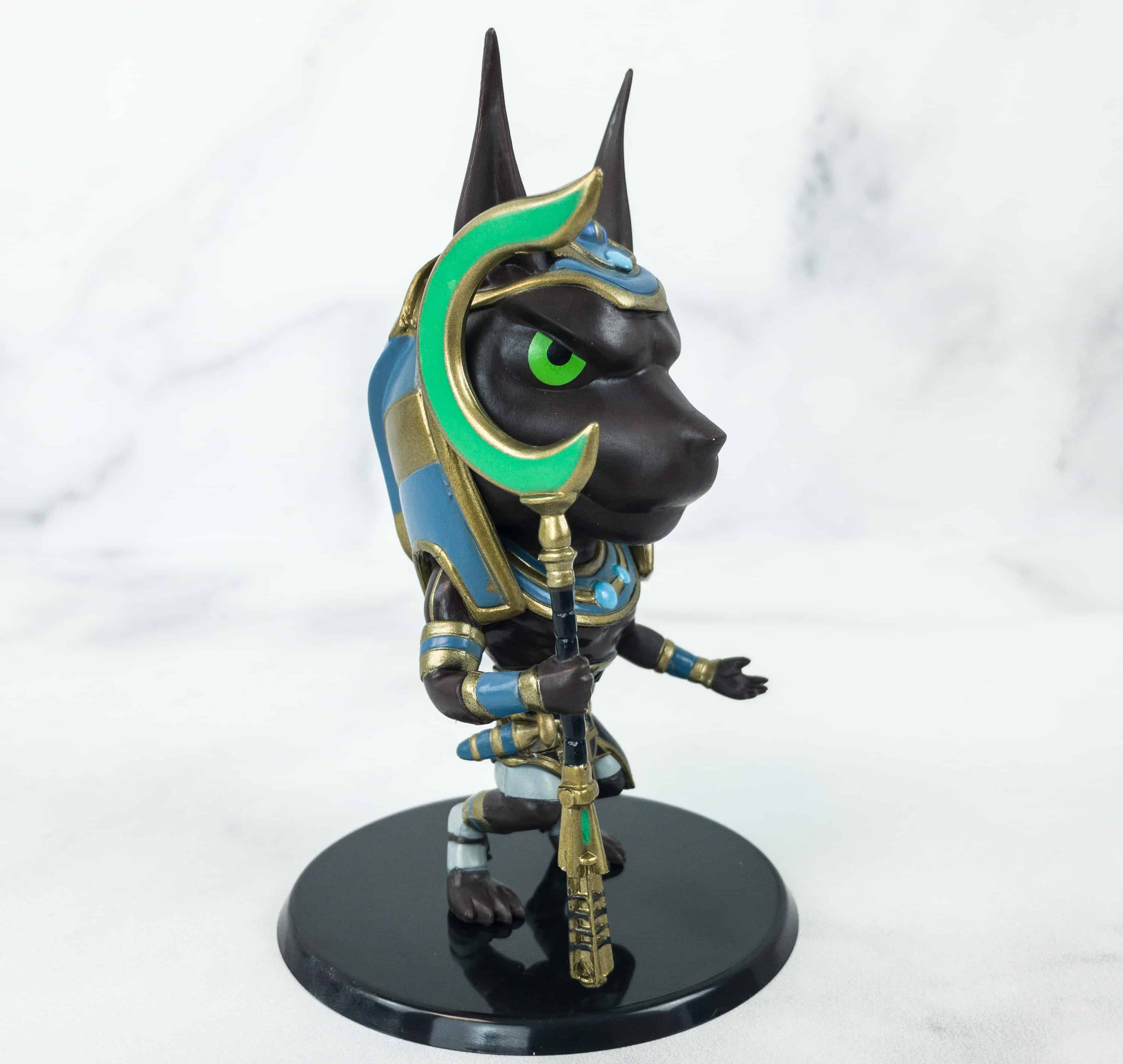 All of his abilities is to steal physical and magical protection from his target and increase his healing obtained from Magical Lifesteal.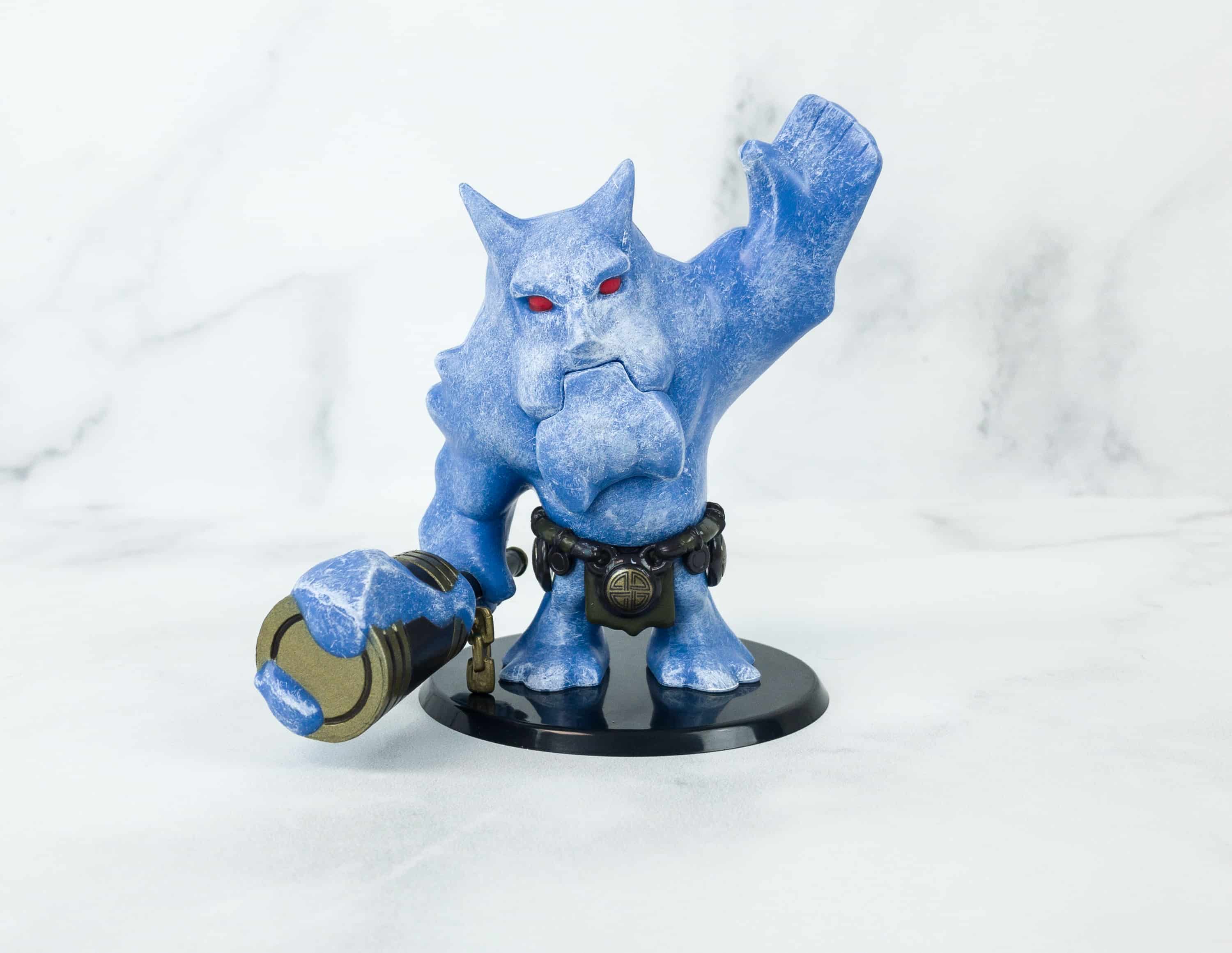 Another playable god in the game is Ymir, the Father of the Frost Giants.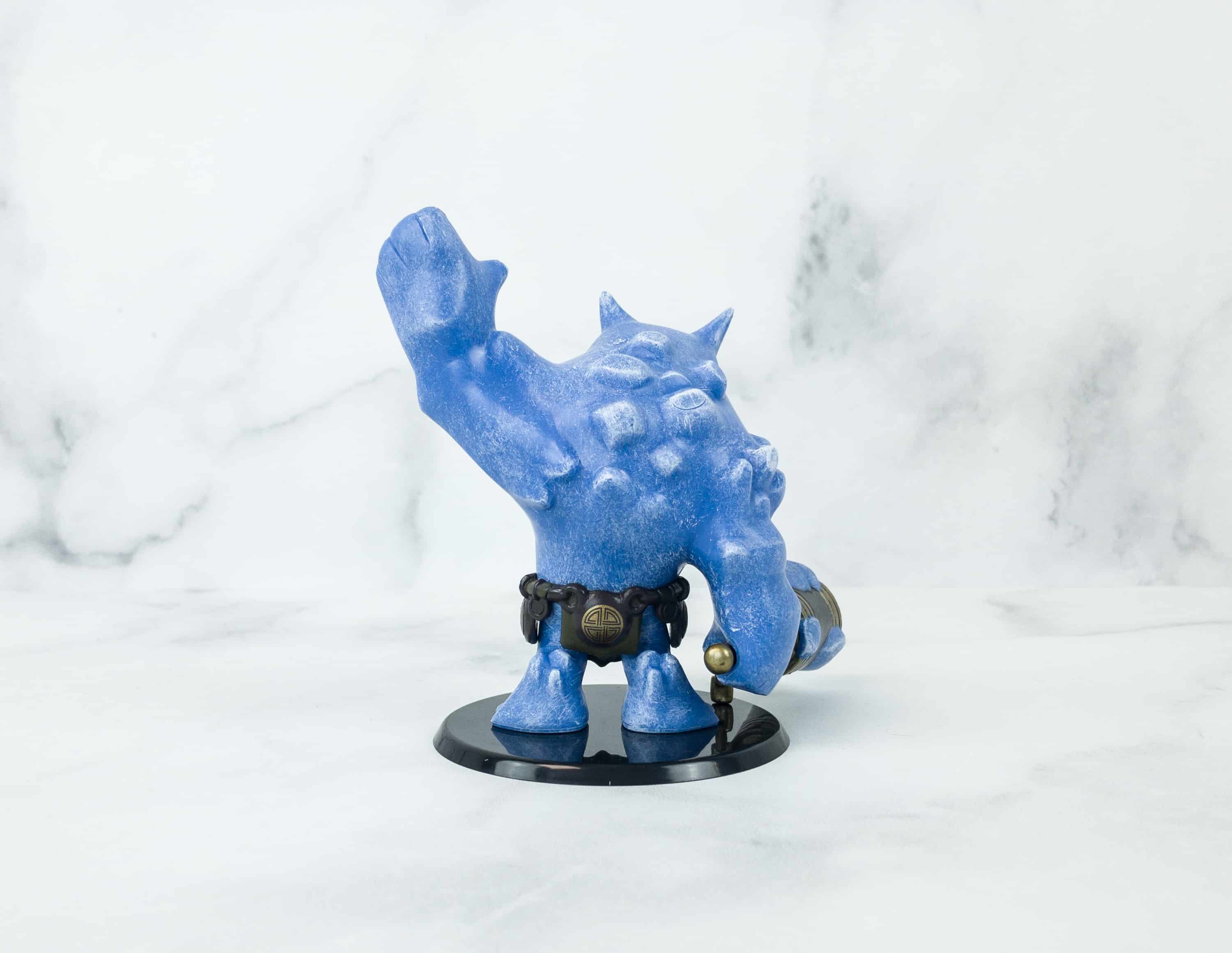 His ability to debuff the enemy is called Frostbite, and all of his basic attacks that have afflicted by Frostbite do 100% more damage.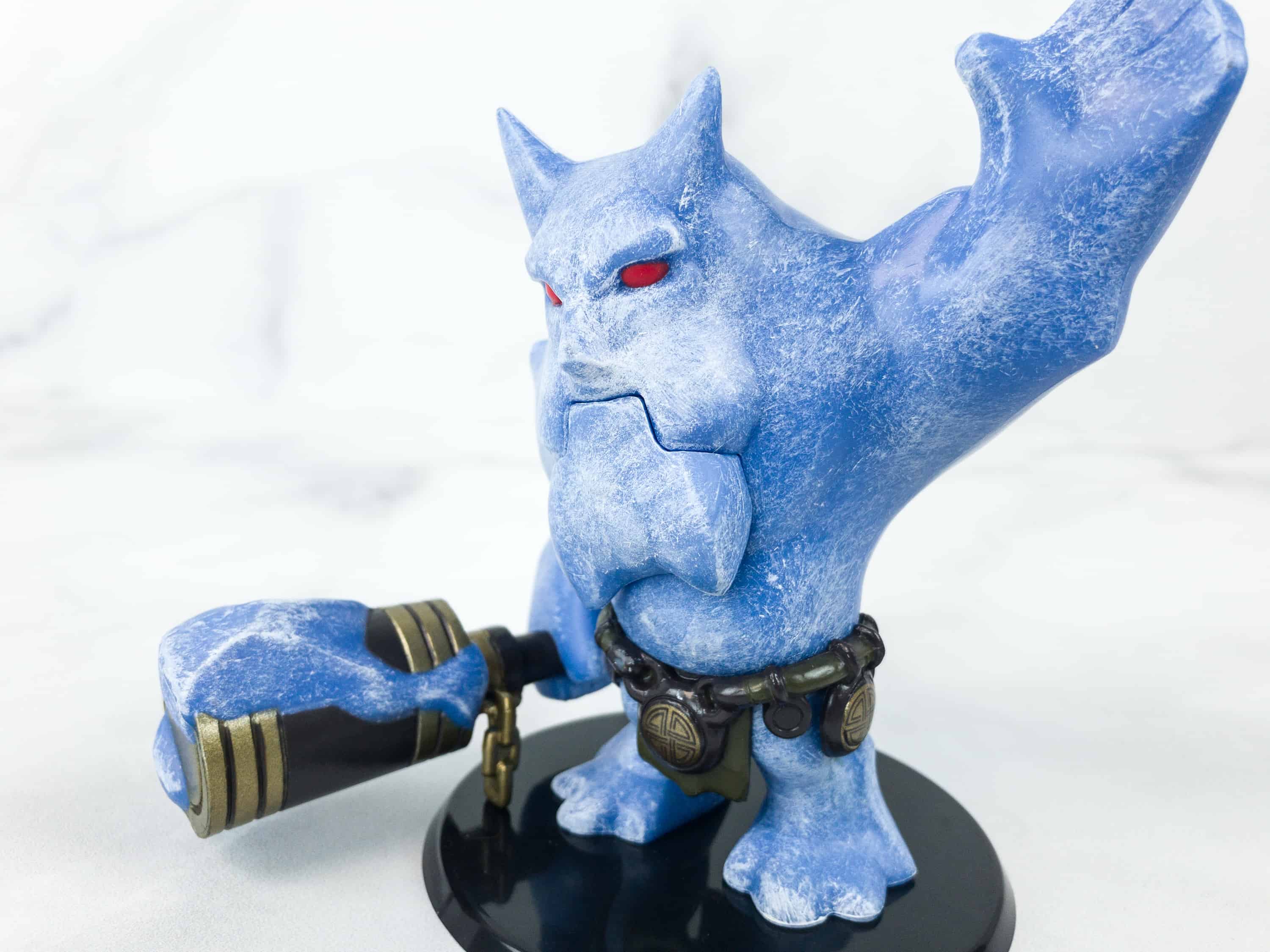 Like Anubis, Ymir's figure is also in his default skin in the game.
Last but not the least, we got the Weaver of Fate, Neith.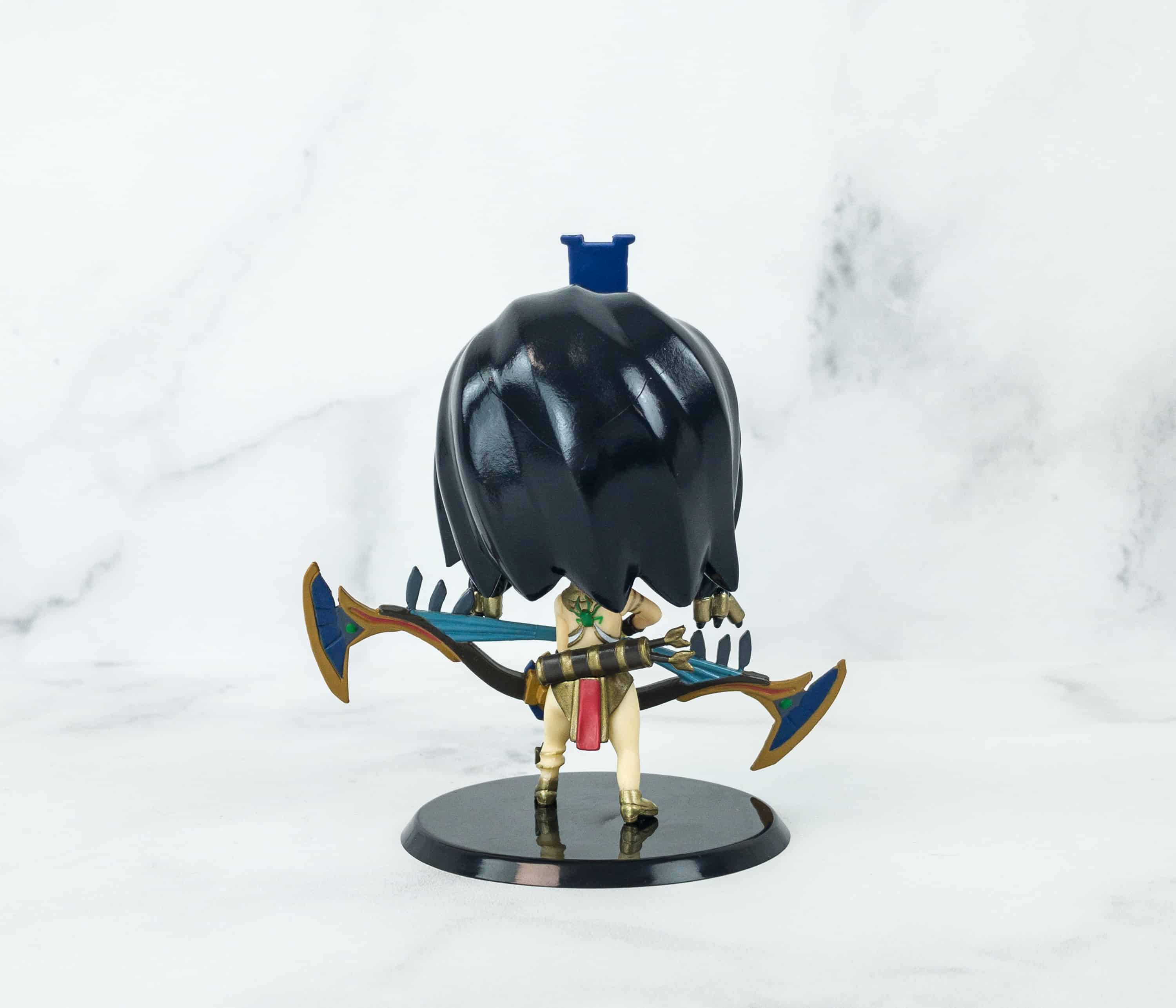 Neith is also the god featured in the game's basic tutorial. I actually like her passive ability which is used to provide vision in a small area around.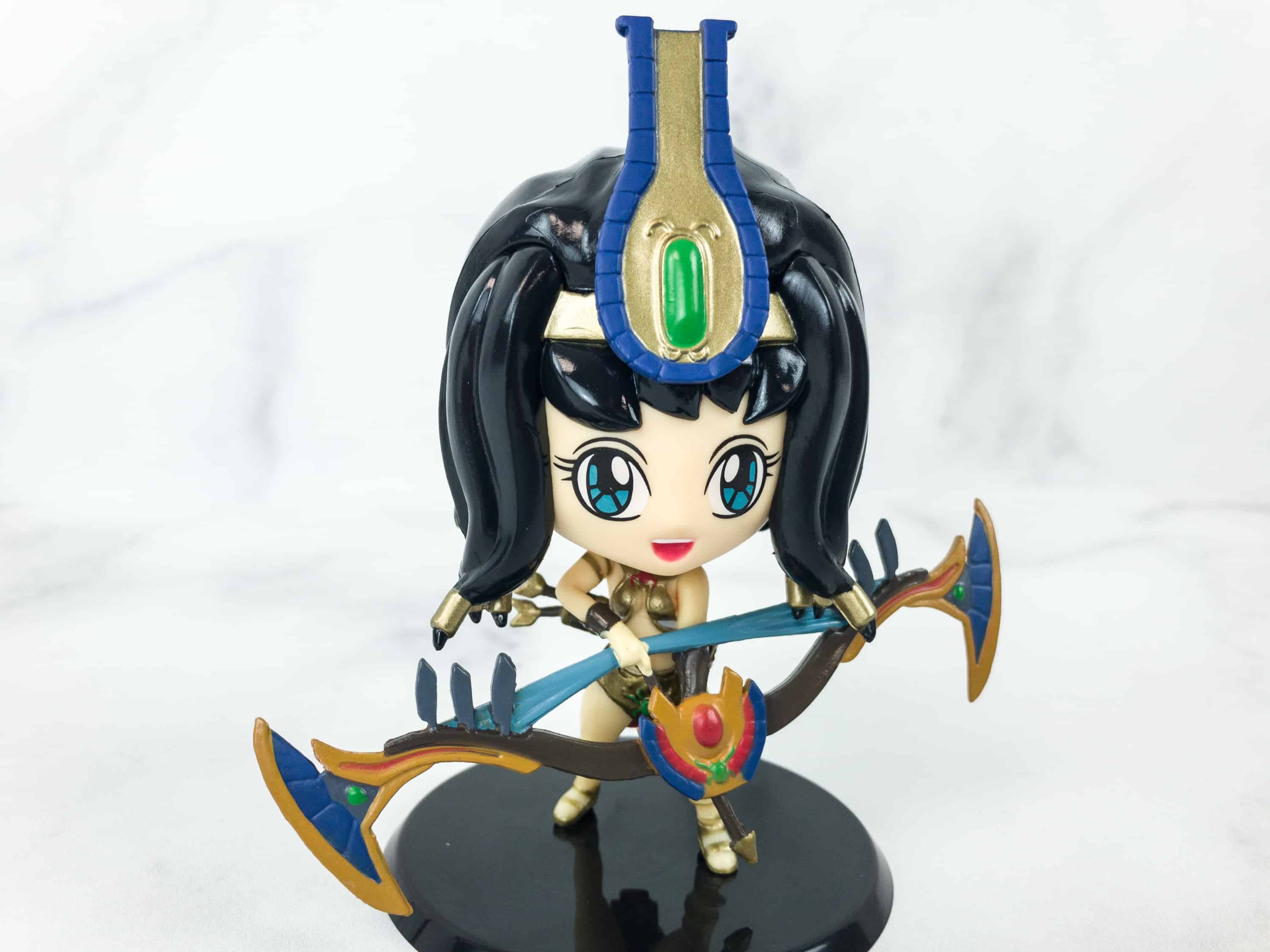 There are other fantastic skins to this character, but her default is not bad at all! The details are captured well, she looks mesmerizing!
I just need 2 more characters to complete my team!
This box indeed feels special, as they included not just one but three figures from Smite plus two wearables! I love the Wizarding World related shirt and the Rick and Morty long-sleeved tee. This box actually made me feel that the Holidays are nearing, and it gets me prepared for it too! Back to the Smite figures, I am definitely looking forward to completing my team! Overall, I'm pleased with this box of geek goods!
What do you think of this month's Special Edition Classic Geek Gear box?
Visit GeekGear Classic Special Edition to subscribe or find out more!