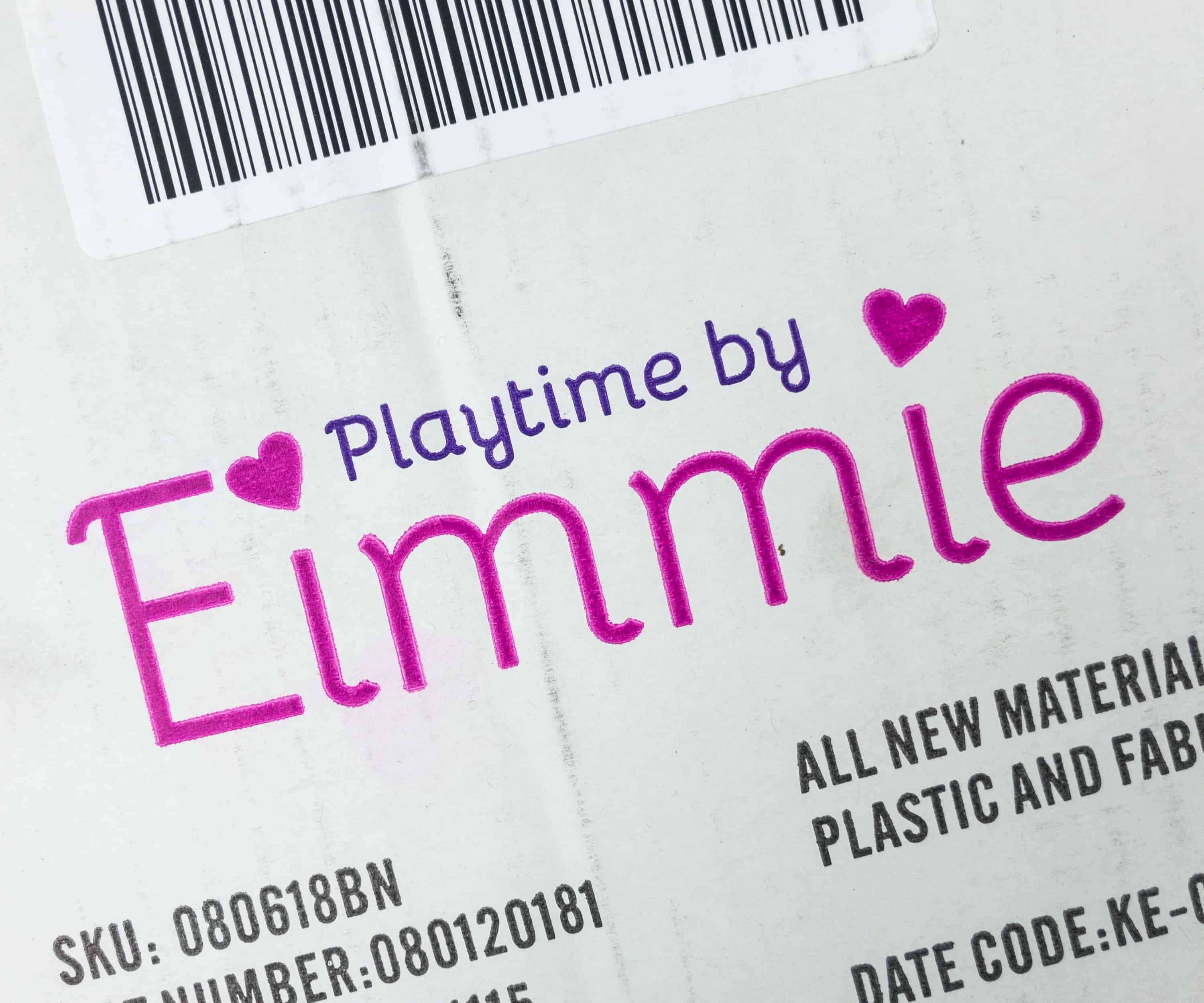 Club Eimmie is a subscription for young girls which sends an 18″ doll with a carrying case for the starter box and a Playtime Pack every month. Playtime Packs are themed packs that contain accessories for your doll, from mini stuffed animals to clothes and accessories for the doll.  Members will gain access to a library of unique printable games and activities sent out monthly. The box aims to provide little kids with a real toy that can help them become more imaginative without the need for plug and play devices.
This is the review of the Starter Doll! This subscription was originally available for the starter doll + 10 months of subscription playsets for $199.99.
There are two options – Eimmie (blonde) and Allie (brunette). Currently there are no skin color choices besides caucasian, and the dolls appear sold out.  You can still subscribe to a Doll Accessories subscription starting at $39.99 for 3 months. If you're interested in hearing when the full subscription is available again, be sure to grab notifications for this subscription:
You can choose either doll from their selection as your starter doll. Ours arrived in perfect condition inside its carrying case.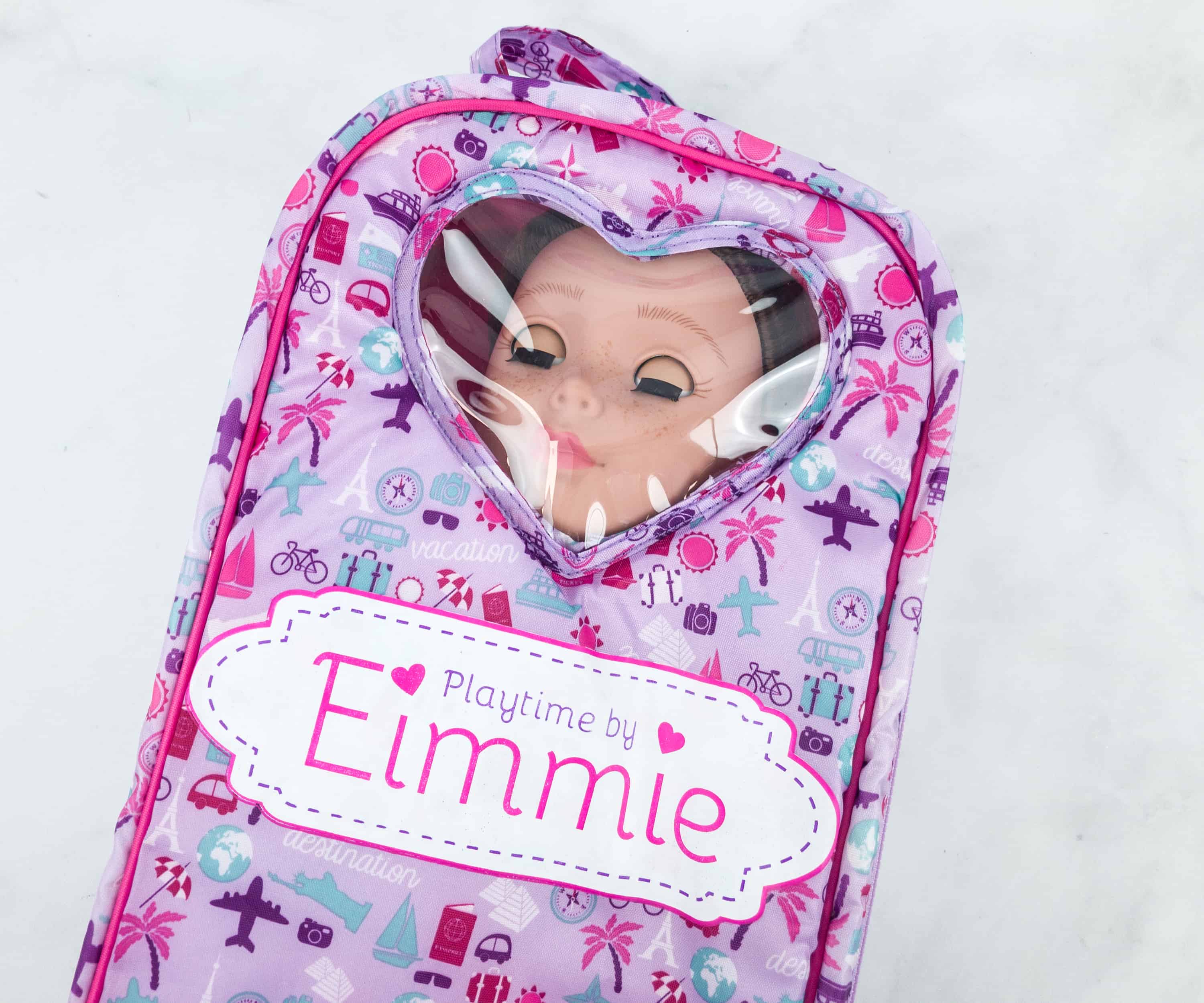 There is a clear part in the carrying case which enables you to easily check its contents.
The case can be carried as a backpack, which means you can bring the doll conveniently and safely wherever you're going, and there's even enough room for extra stuff.
There's also a handle on the top, giving you another option to carry it.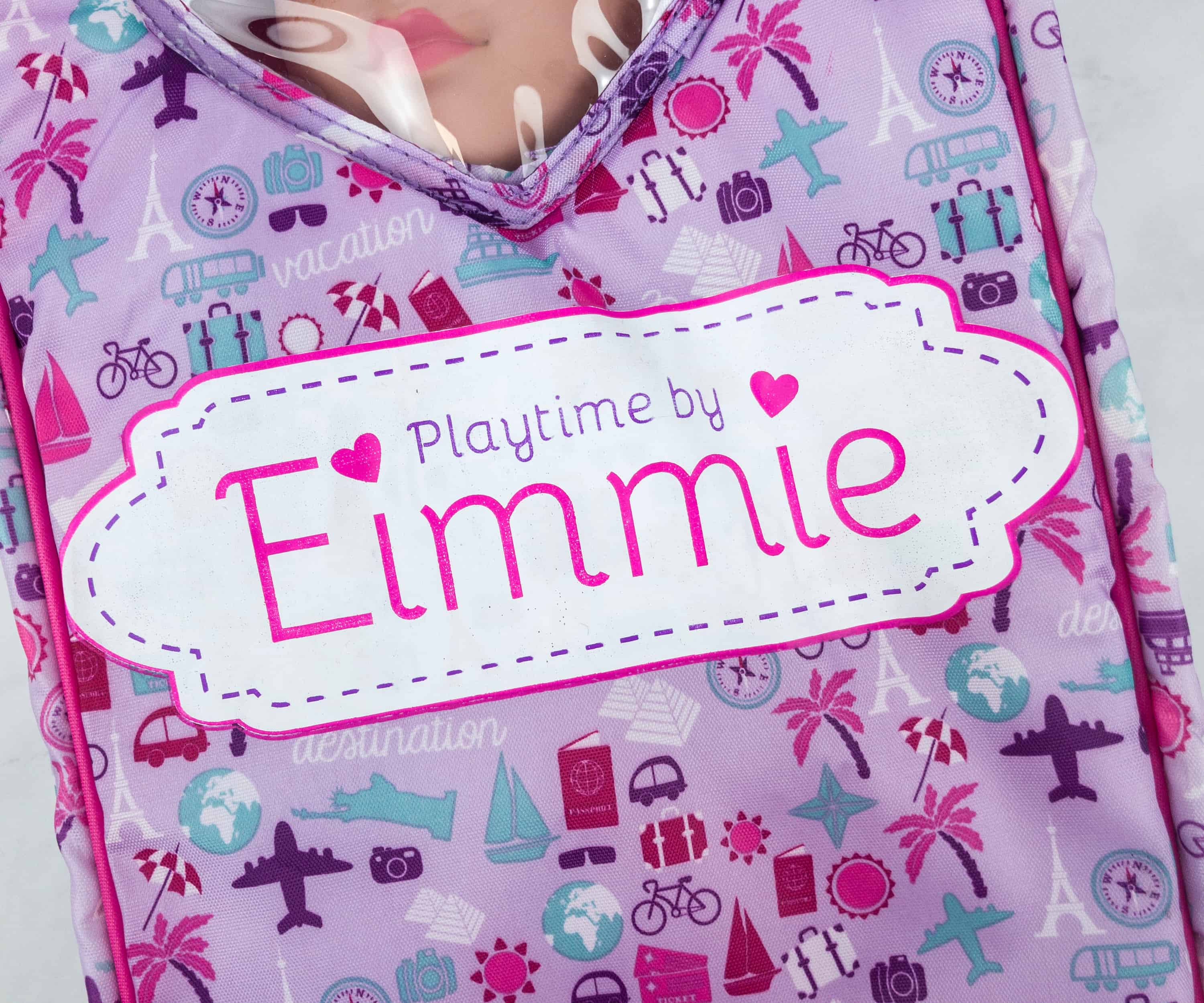 It's a high-quality bag!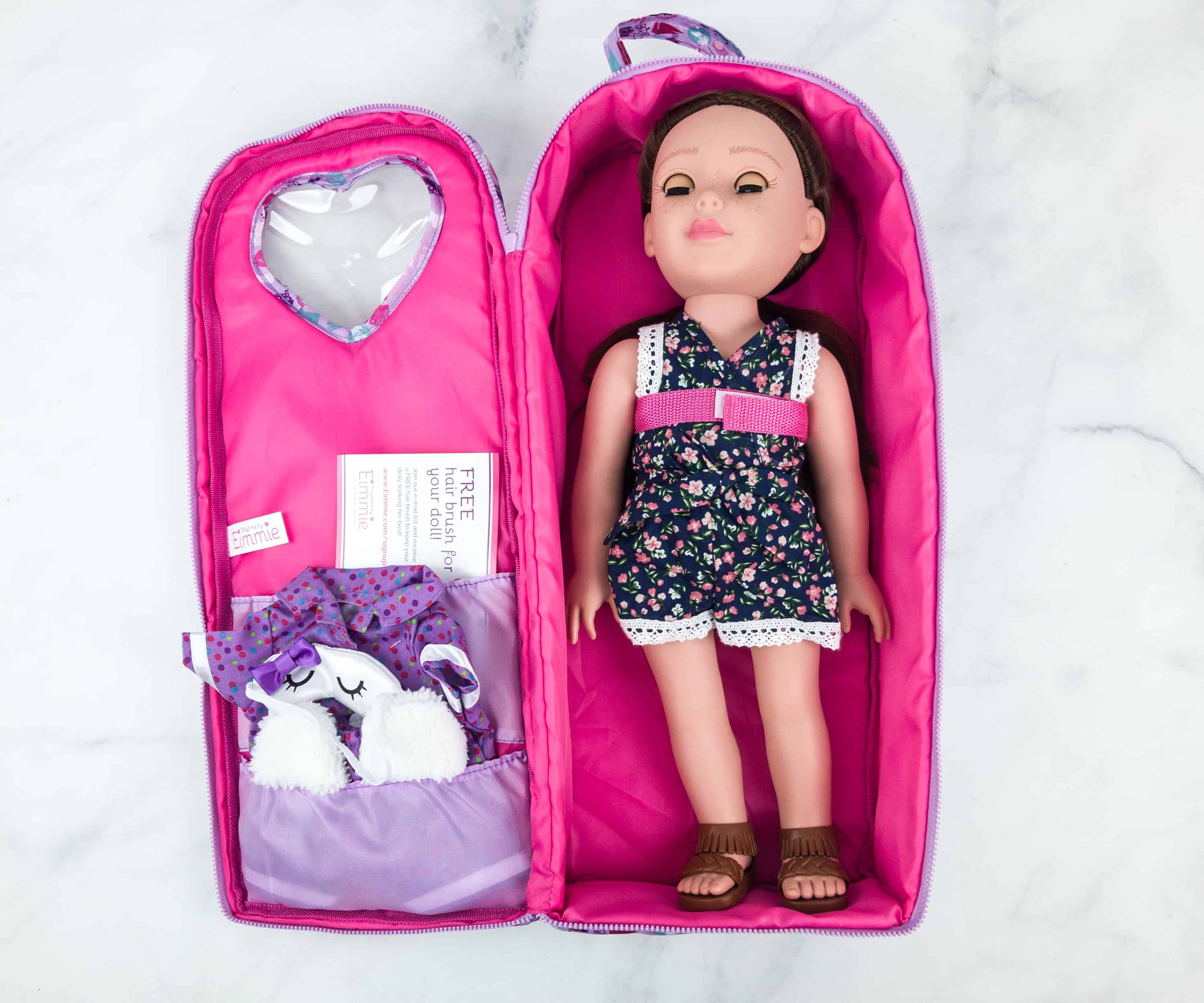 Inside the bag is our Allie doll with an extra set of clothing. The doll is strapped as well to keep it from moving around during transport.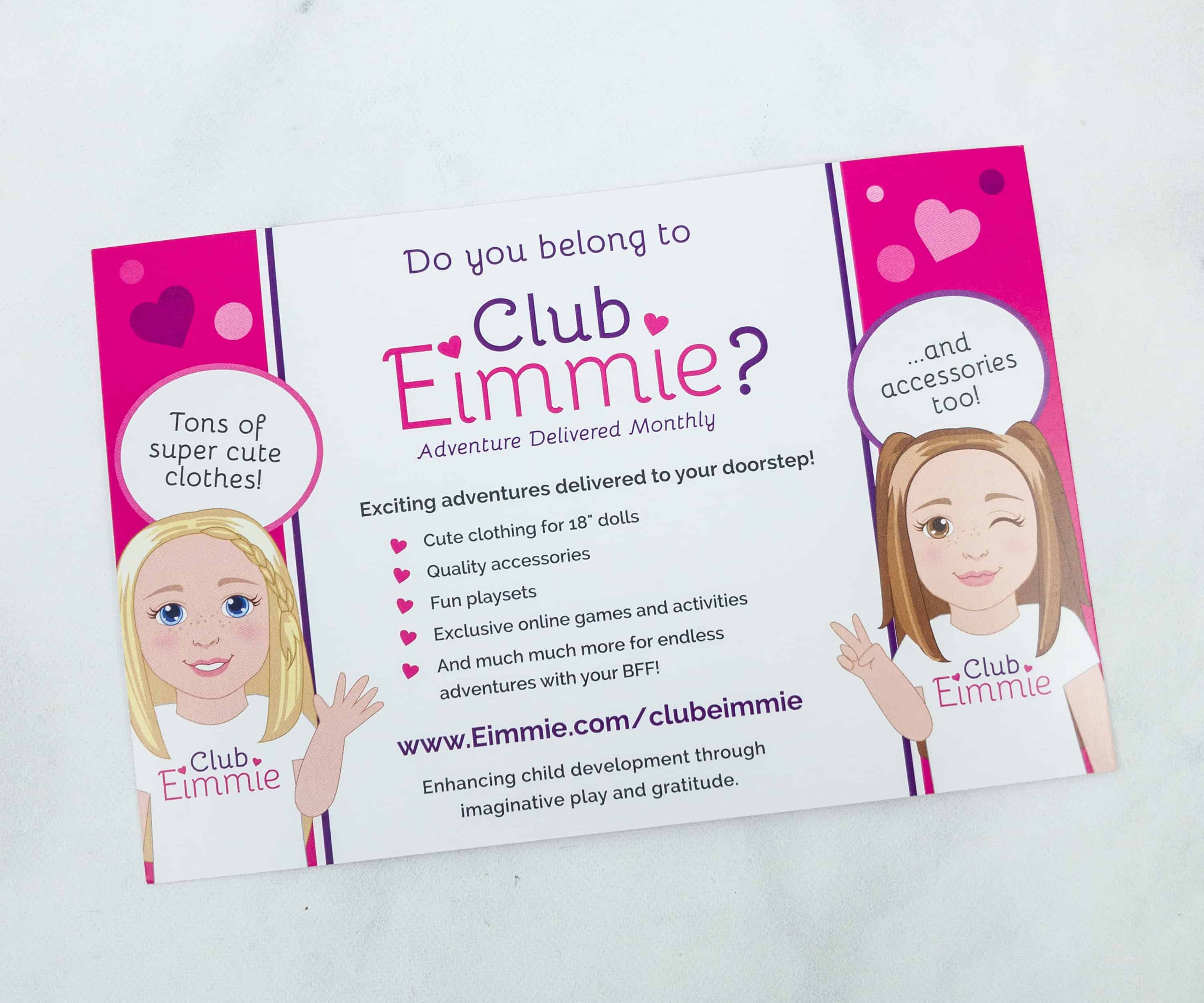 There's an information card on what it means to become a Club Eimmie member.
When you join their email list, you'll get a free hairbrush for the doll too.
The extra clothing we received for the doll is sleepwear. It's a matching top and bottom outfit in purple with colorful polka dots and white lace trimmings. There's even an eye mask and bedroom slippers! She must love subscriptions like we do!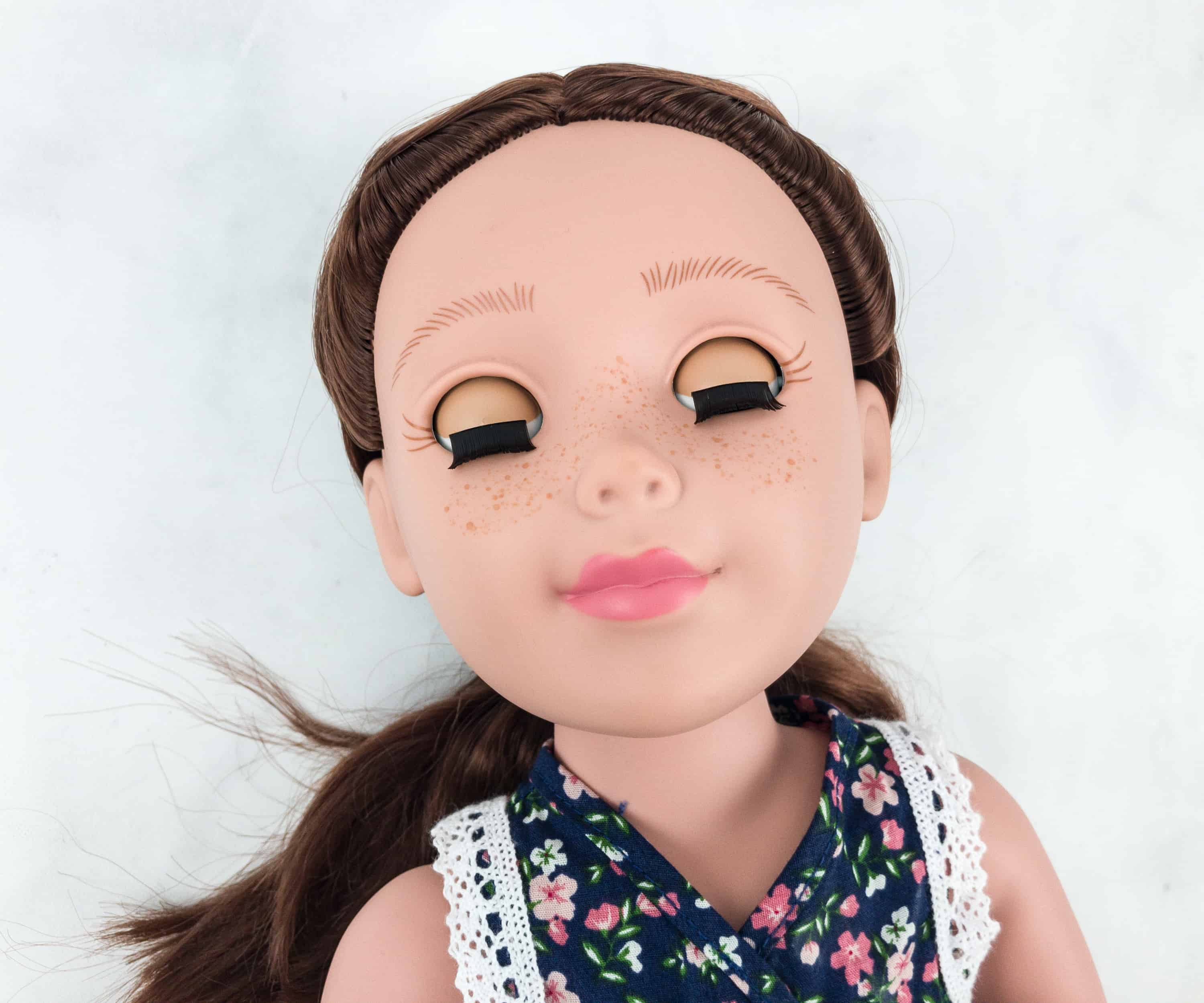 Club Eimmie's dolls can close their eyes when lying down!
The face of the doll is well detailed. It even has freckles. The hair is nicely done as well.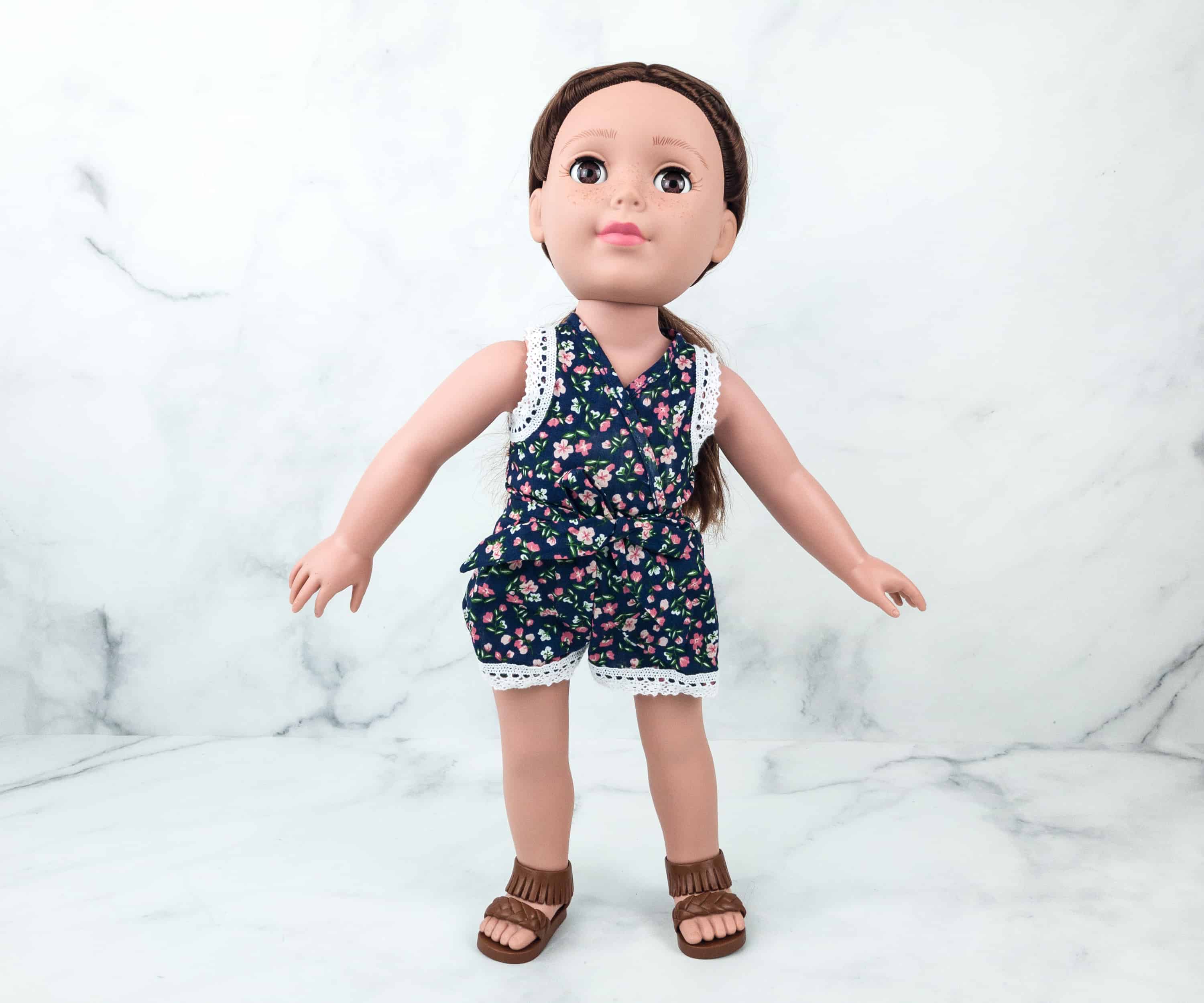 The doll is just the right size, it's not too big to be scary but not too small either. Also, its limbs can be moved.
Her hair is quite long but tied neatly at the back. You can even come up with different hairstyles for this one.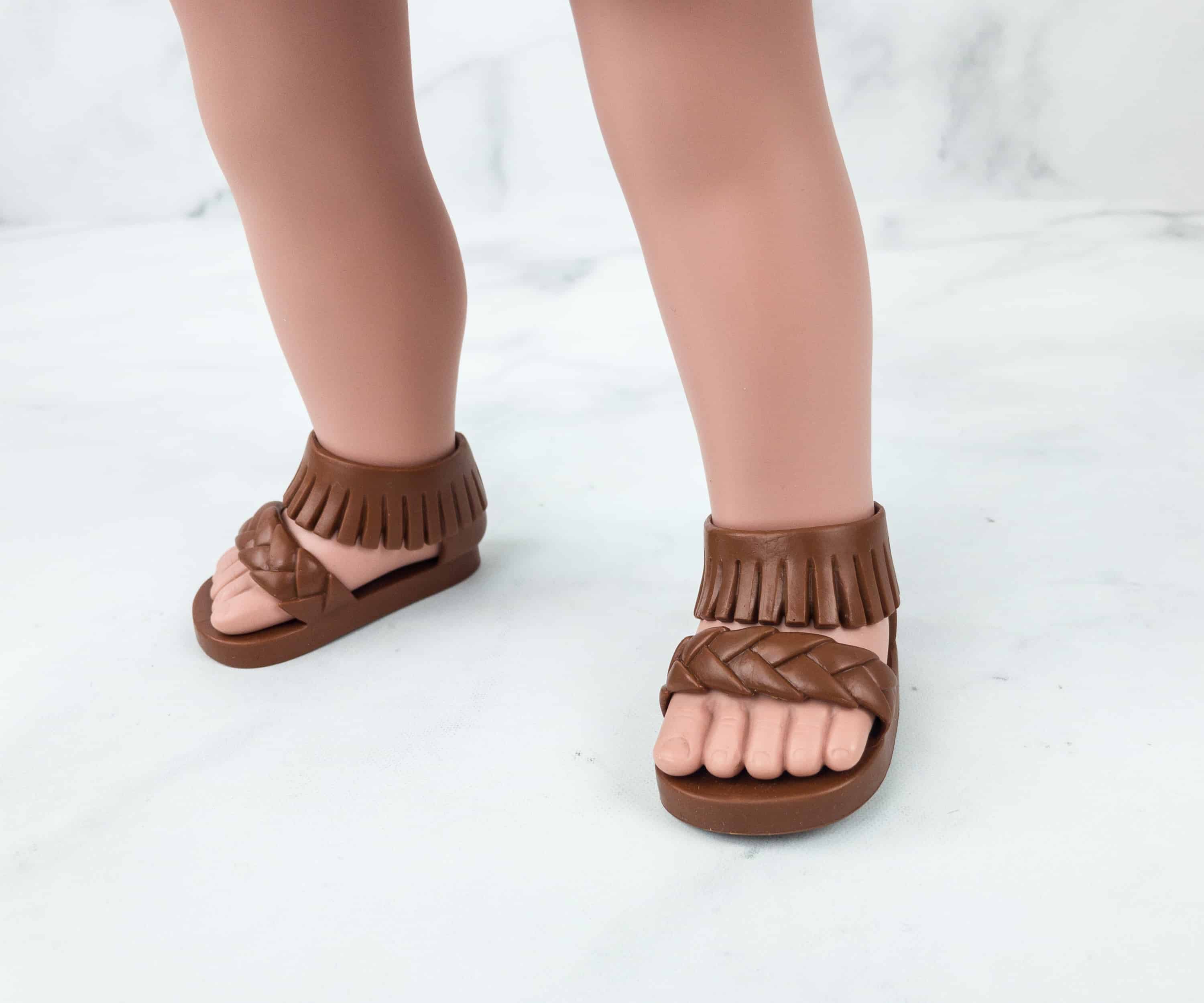 Club Eimmie's doll sure is a fashionista. Look at her cute footwear!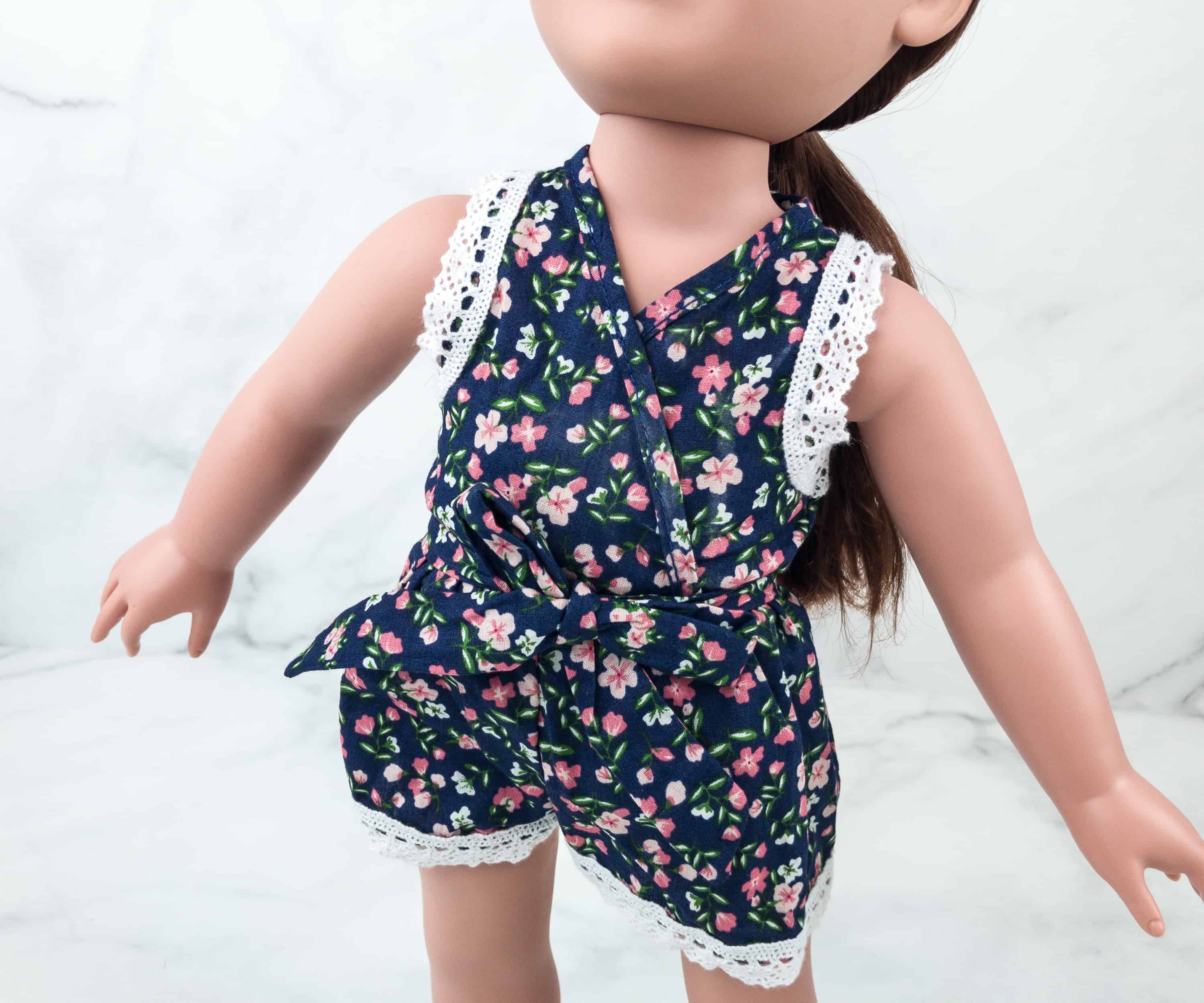 The clothes on the doll are pretty and high-quality as well. It's giving me a boho chic vibe.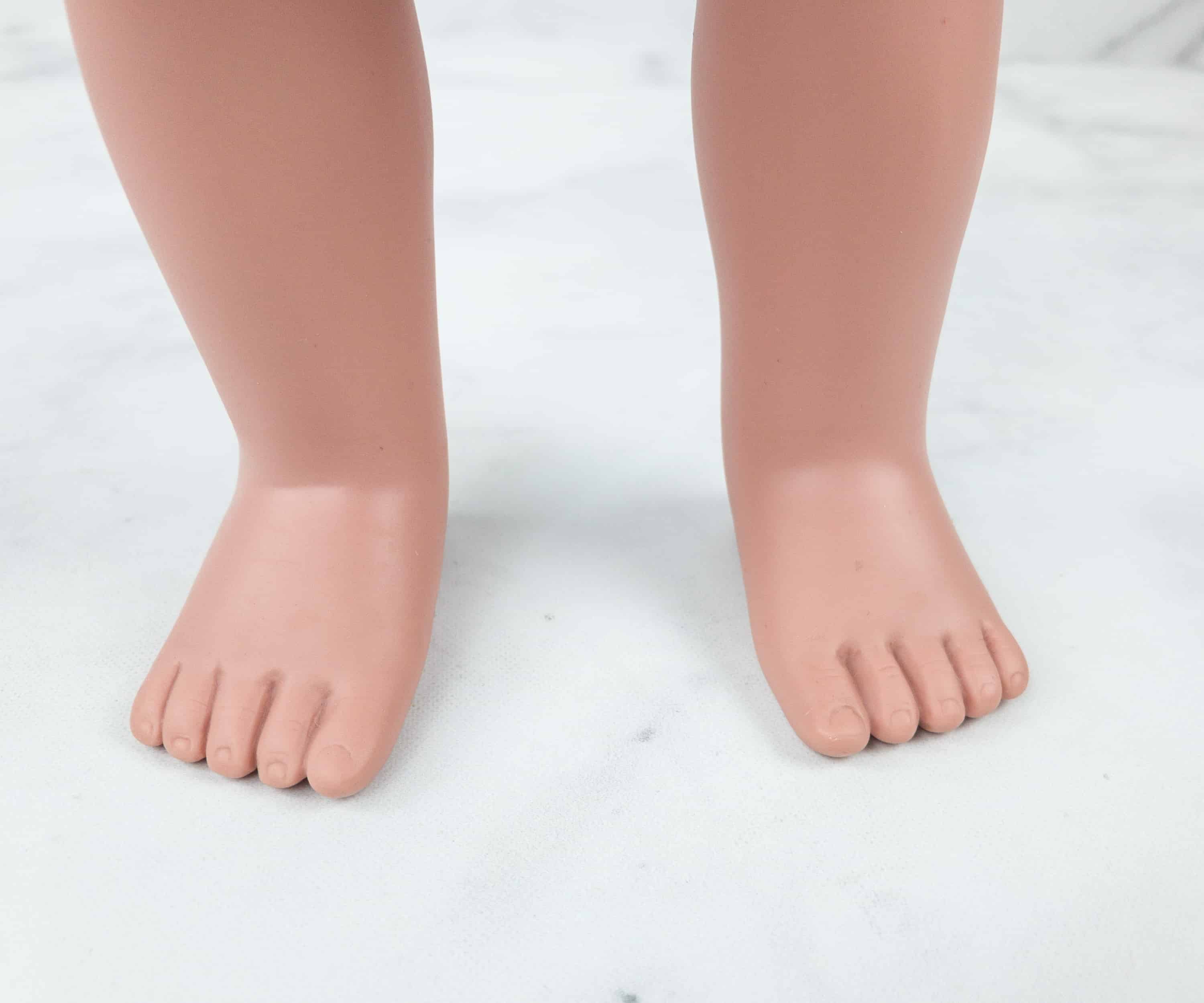 All the items are removable, even the doll's shoes.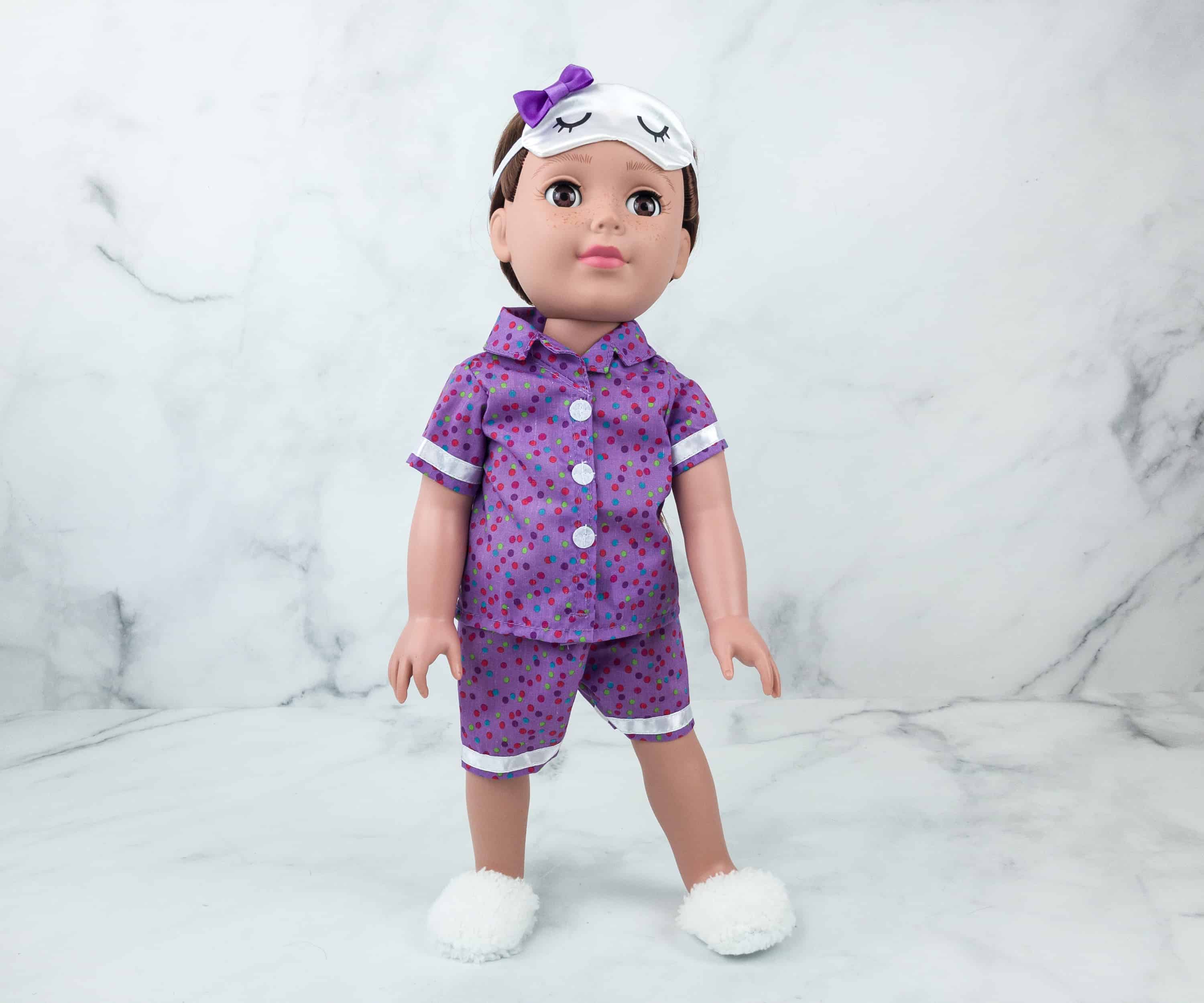 Here's how the doll looks like when we put on the night clothes.
Isn't it cute? The clothes fit her well too. The eye mask? Almost identical to this one at Sephora!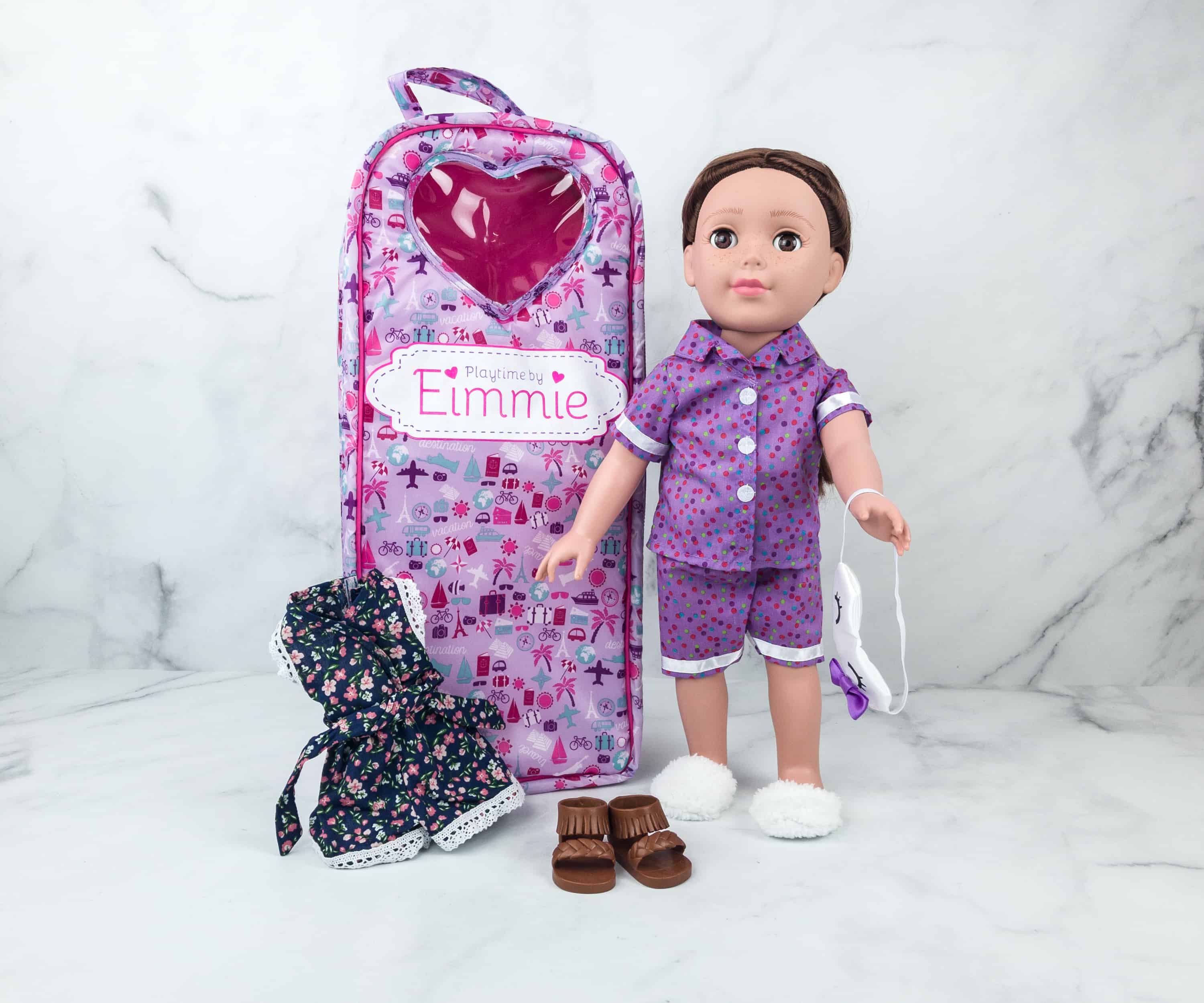 Everything inside this package is just beautifully done.
See? The doll's eyes can close and open!
Club Eimmie is a fun and giftable subscription! The starter box contains an 18" doll plus two sets of clothes, and we're already anticipating the next boxes which will contain more clothing and accessories for this cute toy. What I like about this doll is that it can be brought along anywhere because it comes with a carrying backpack. And the fact that it doesn't involve any computer use is something that I approve of. There is always something to look forward to with this doll! It's a great holiday gift idea for young girls! I'm really hoping to see more diversity from the dolls available in this subscription – every girl needs to see herself in her doll.
Plus, what a steal compared to American Girl Dolls or even Target's Our Generation dolls and accessories! Club Eimmie, in addition to the accessories subscriptions on their website, has even more playsets and furniture available both at Club Eimmie and on Amazon. A great option for grabbing extra items for 18″ dolls gifted during the holidays that didn't quite perhaps have enough goodies with them!
What do you think of Club Eimmie?