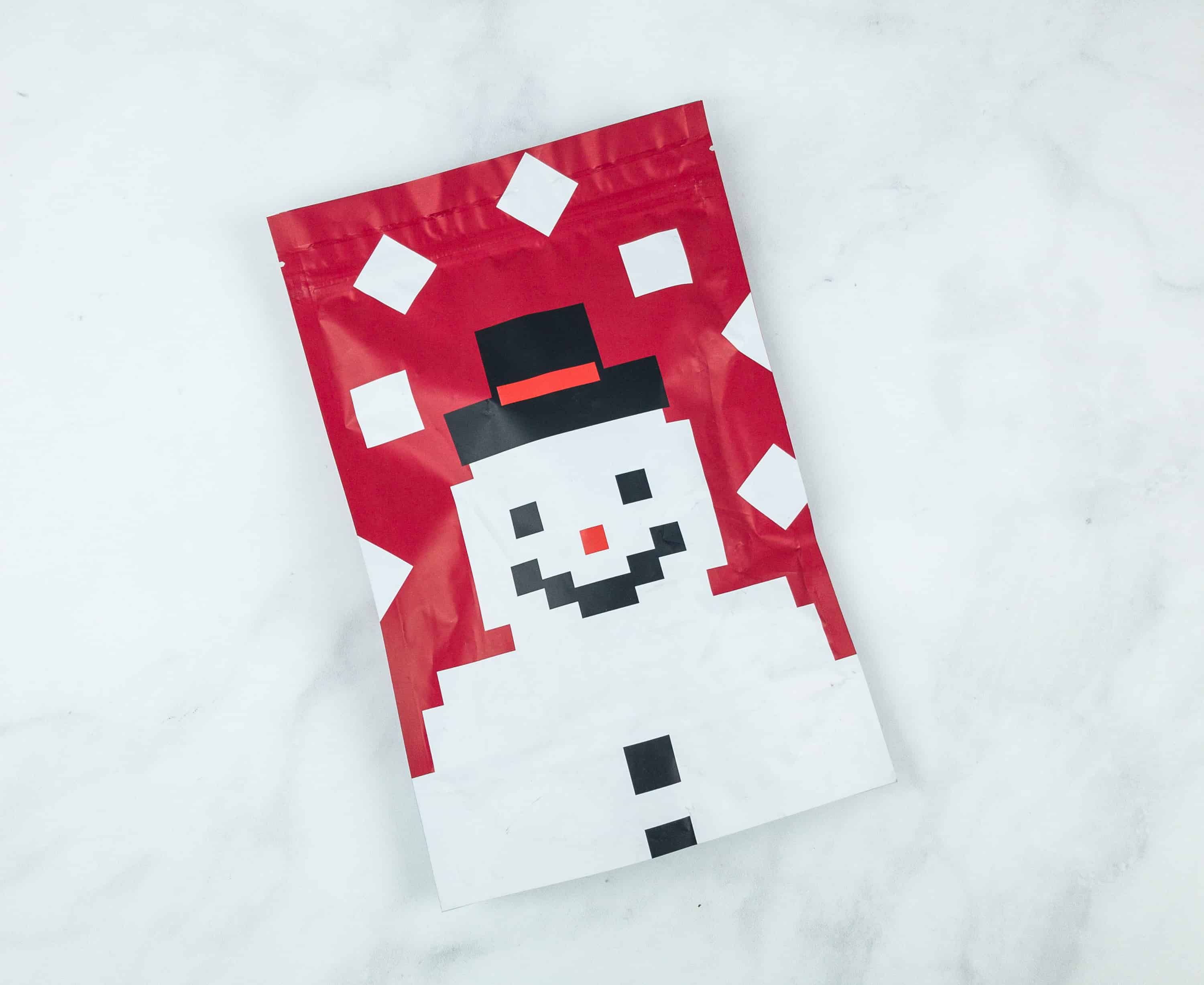 MeUndies makes the most fun and comfy modal underwear (for both women and men!). They are my favorite underwear of all time and they are available via a monthly subscription. Ladies undies are $14 per month on subscription, men are $16, and socks are $8.
FYI, you can buy the underwear just like at a store, no subscription required, but having the subscription gives me an automatic prompt (in the form of an awesome new pair of undies) to toss out a pair of ratty old undies once a month. Read what our reviewers think of the undies and try a pair out!
There are 4 women styles from which to choose.

DEAL: Save 15% on your first non-subscription order with coupon code MEFAM15.
Previously, the subscription was only for the design of the month – but you can now select classic or bold colors if that's your jam, as well as opt for different colors or patterns. You can pre-emptively reserve pairs in your account.
The package's design is awesome, I really like it!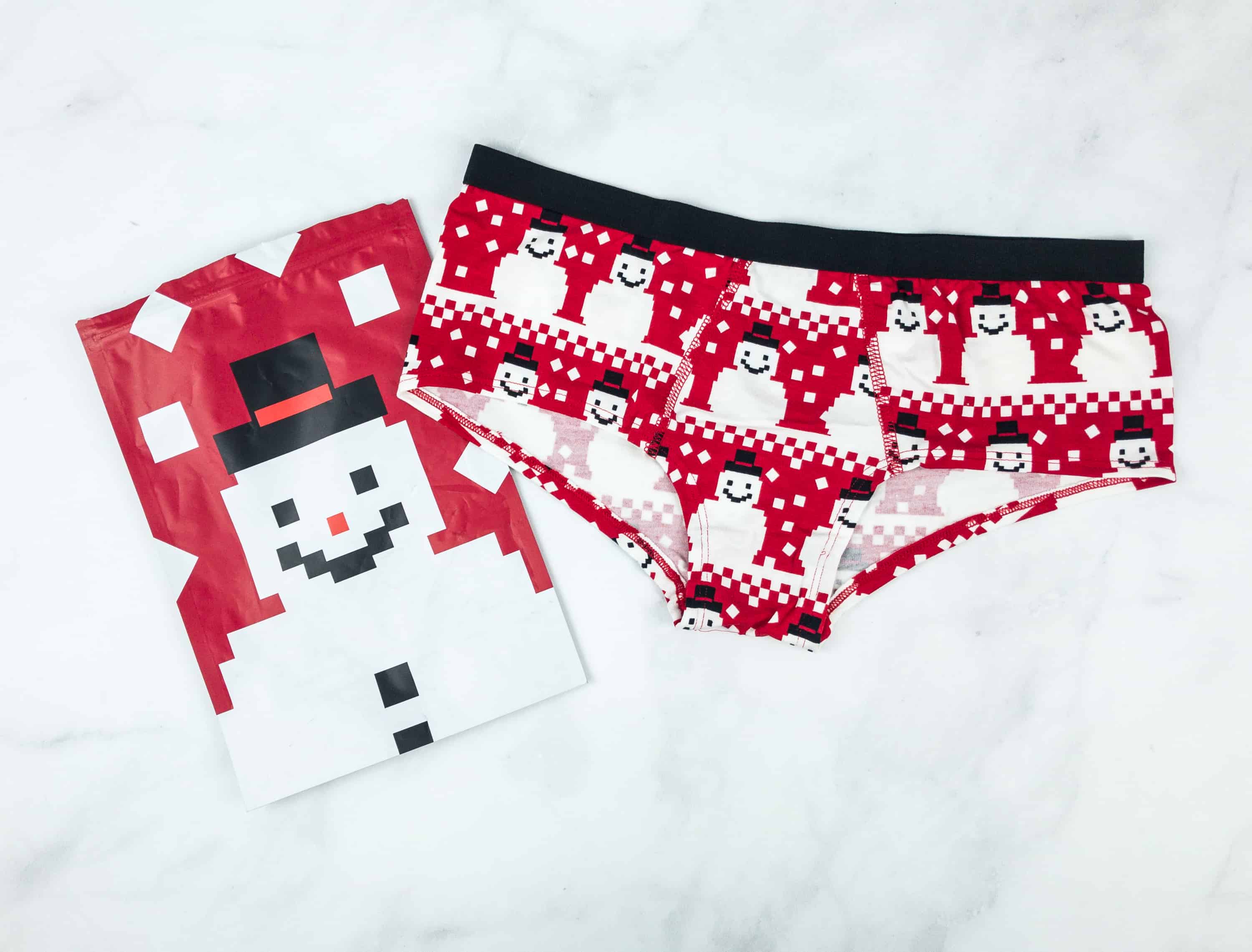 Everything in the bag!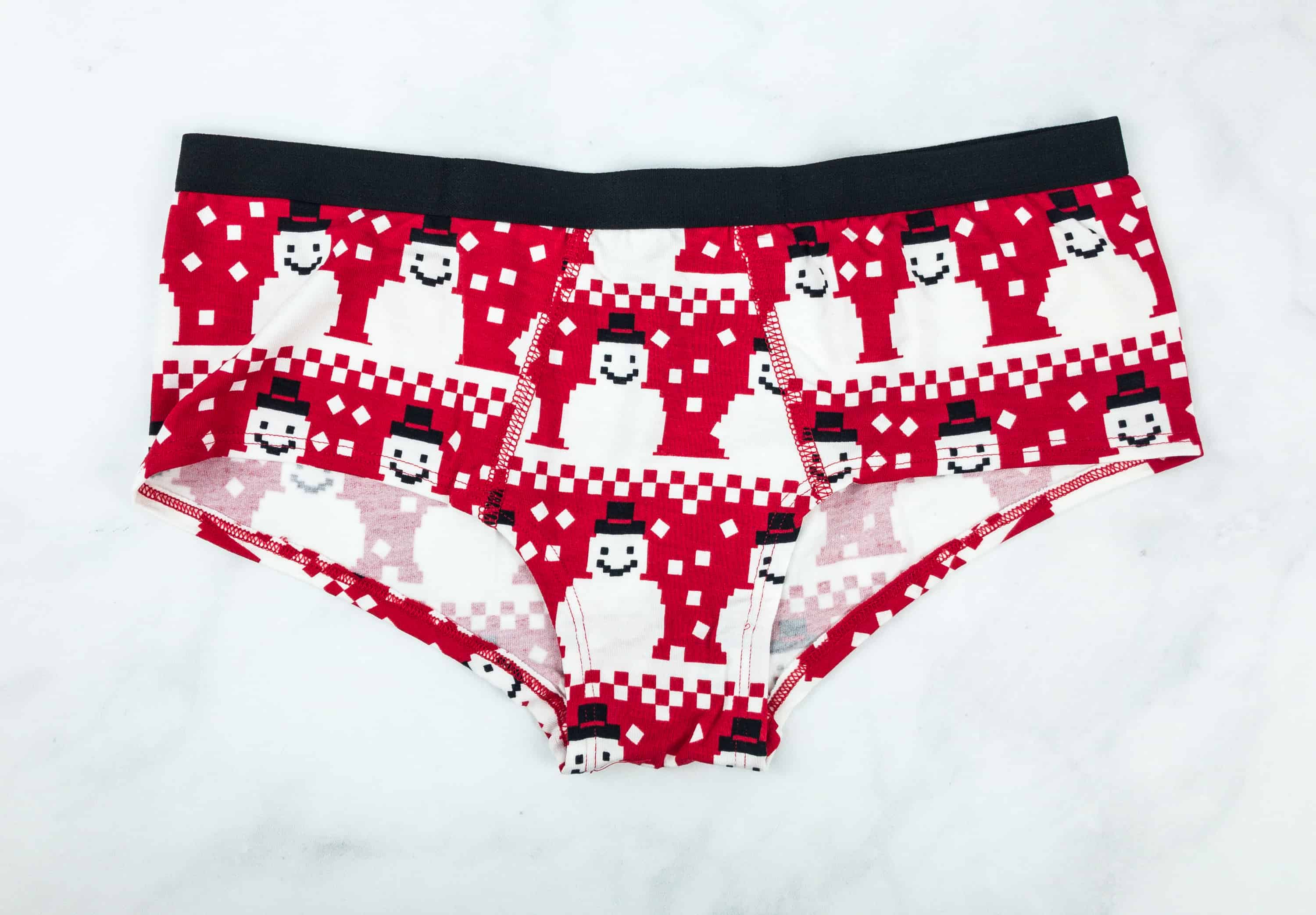 MeUndies Snowman Sweater Women's Cheeky Brief ($18) The fun and festive cheeky brief is dominated by white and red, while the waistband is in black.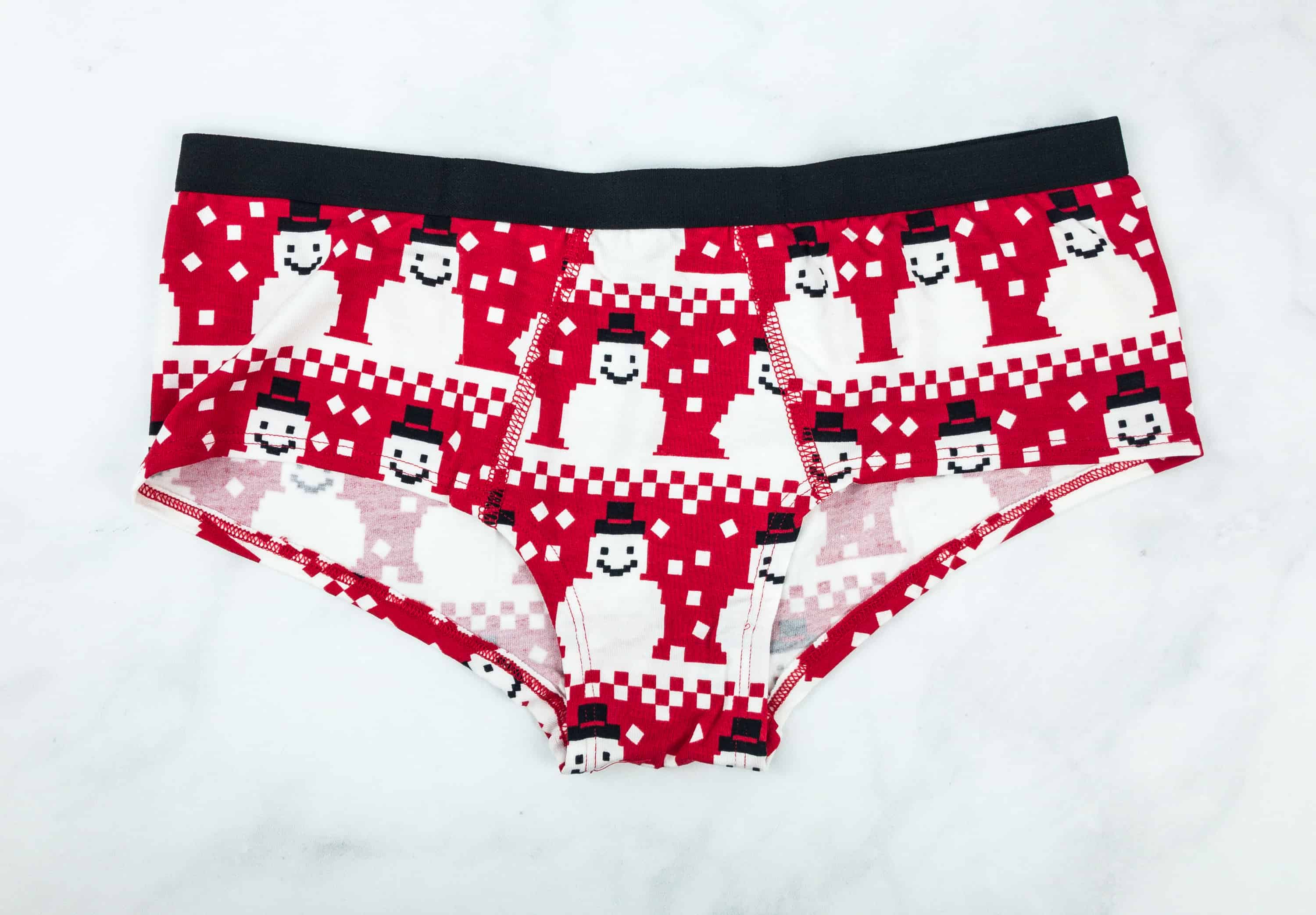 It's made from 92% MicroModal and 8% elastane, so it is softer compared to cotton. This was made with flatlock stitching to ensure that you are wearing something comfortable for your cheeks. The waistband is soft and will not bite into your flesh, plus it is completely flexible too!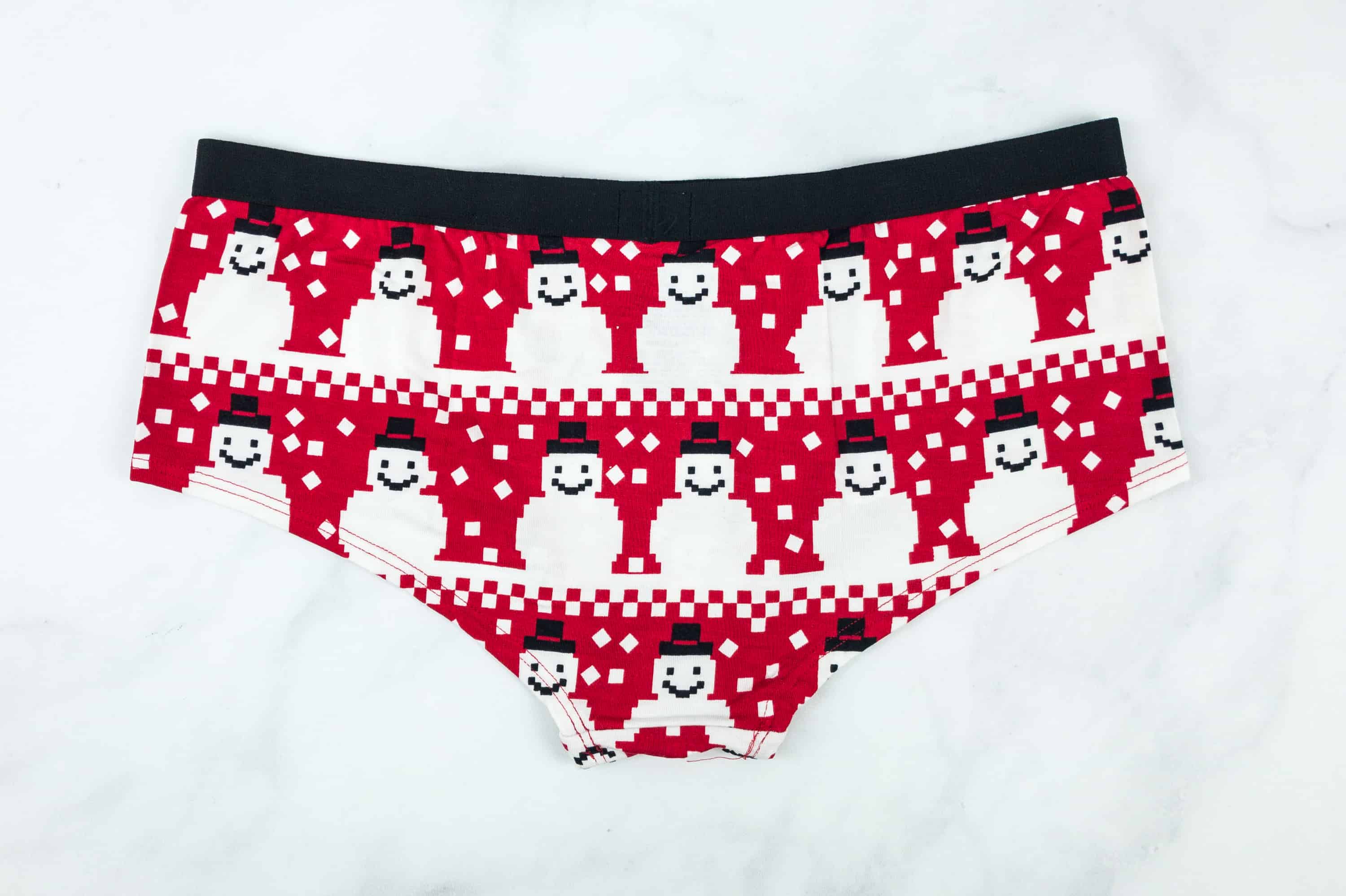 It's perfect for the holidays at it features a snowman pattern!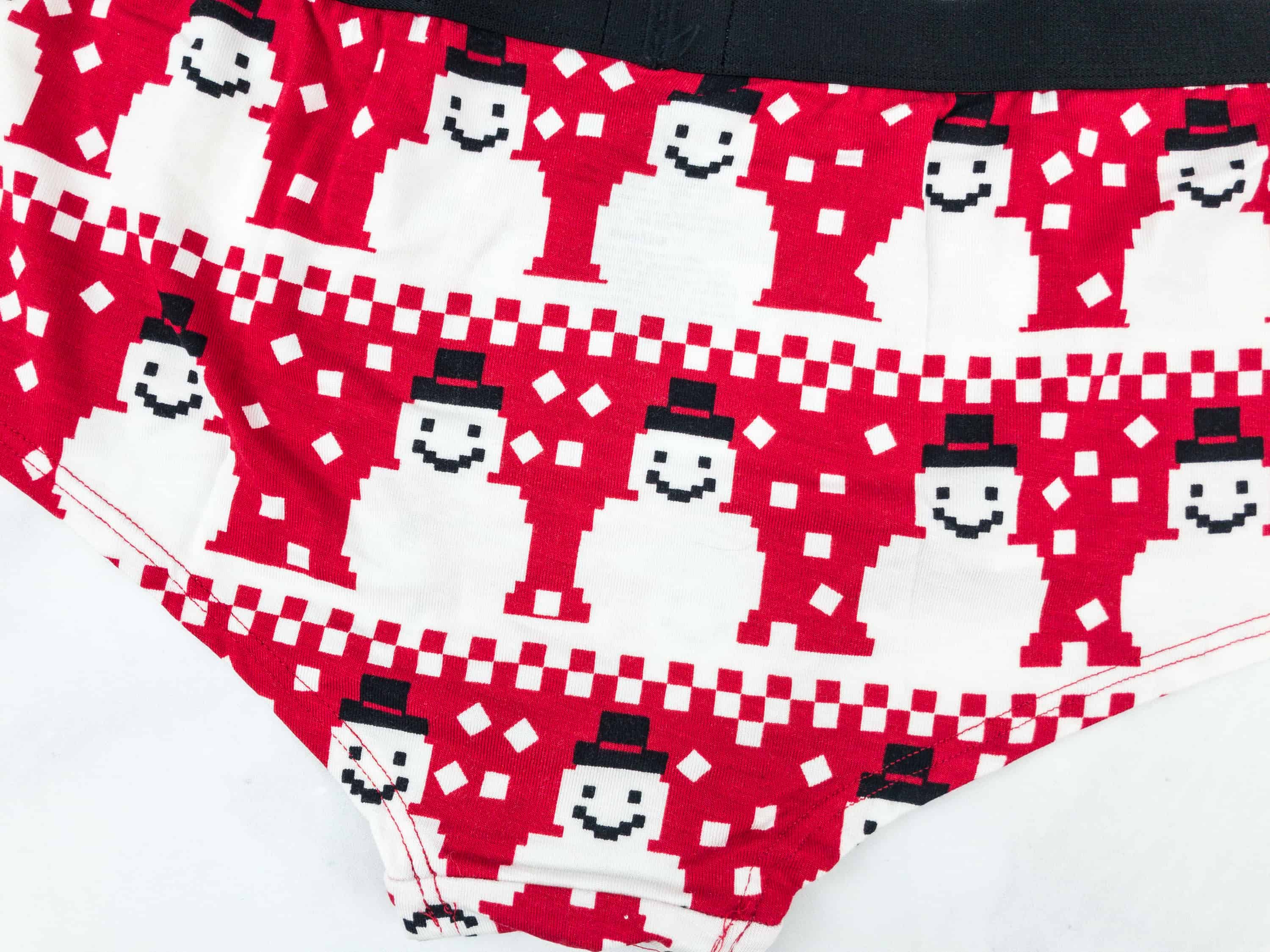 The snowmen are even smiling! So cute!
MeUndies for November is putting me in the holiday spirit with its red and white colors and a dozen snowmen printed on it. It's a comfy underwear that is made from MicroModal and elastane that promotes comfort, flexibility, and durability. I love the Christmas theme here, plus it does fit me nicely. These undies hold up and they're my fave!
Have you tried MeUndies? What did you select this month?