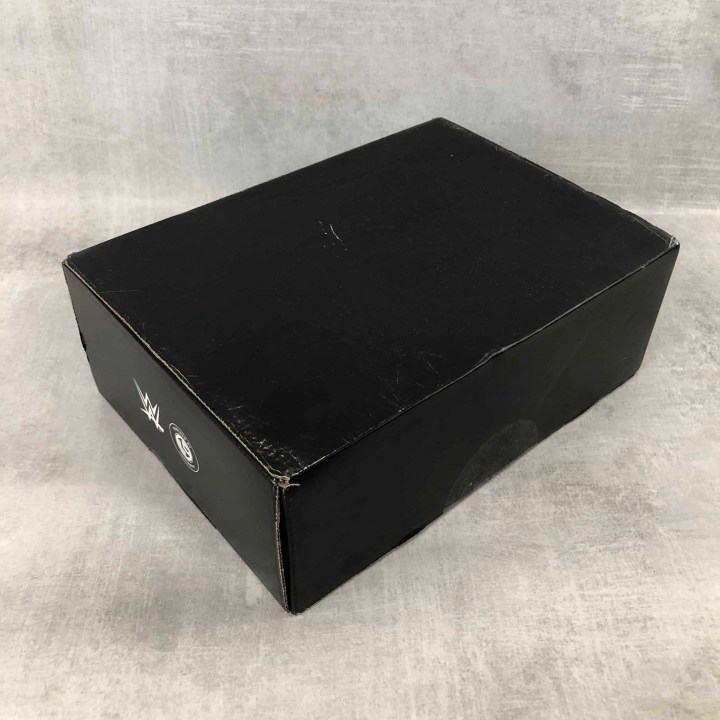 The WWE Slam Crate has arrived! The biggest names in professional wrestling are in the WWE and I can't wait to see what this box has in store. WWE Slam Crate is a bimonthly subscription box from Loot Crate full of exclusive and authentic collectibles and apparel – about $60 in value in every box.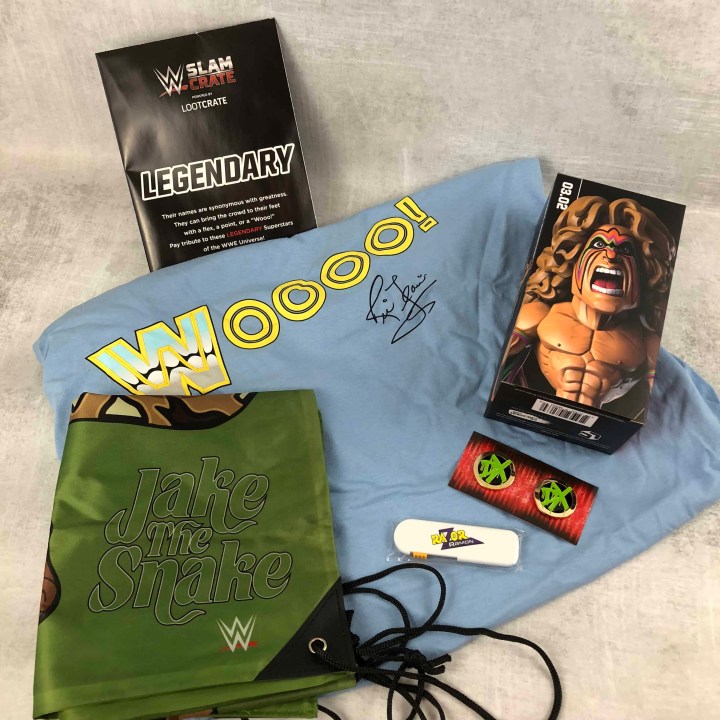 Everything in the crate!
DEAL: Save 15% on any subscription when you use this link and coupon code HELLOSUBSCRIPTION15.
The theme for this month is LEGENDARY.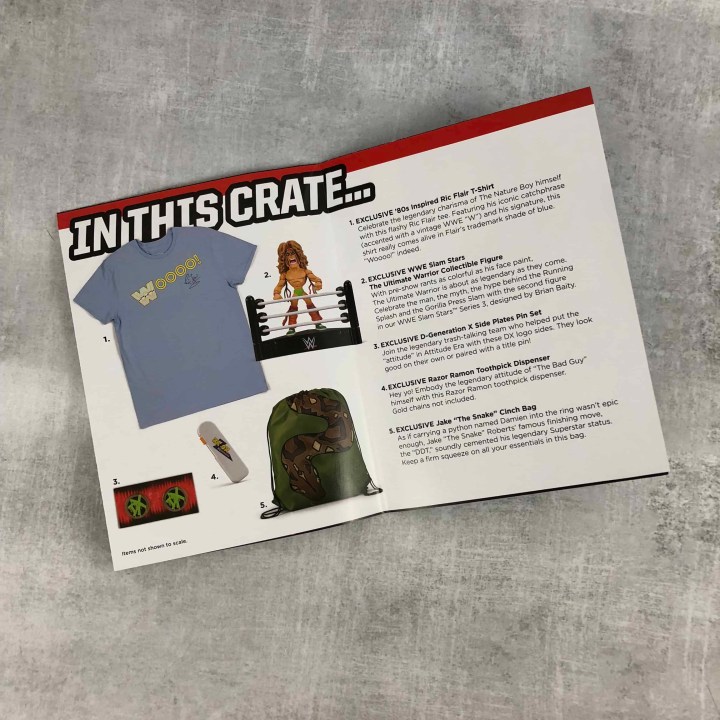 The description sheet lets you know about all of the items within the WWE Slam Crate. There's more to this sheet as you will see in the next couple of photos.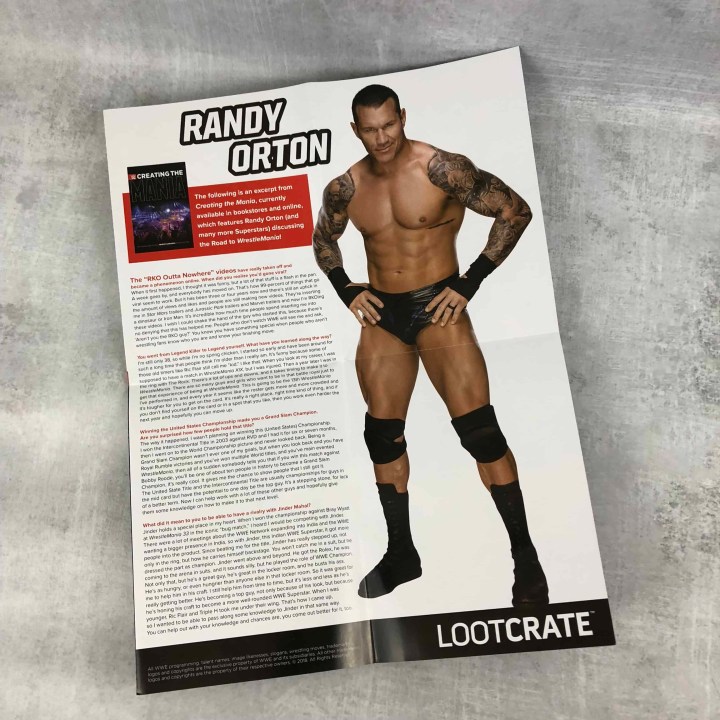 Randy Orton Interview. I like the interviews included with WWE Slam Crate. The Viper has been in the wrestling business for a while so I'm sure he has some fun stuff to talk about.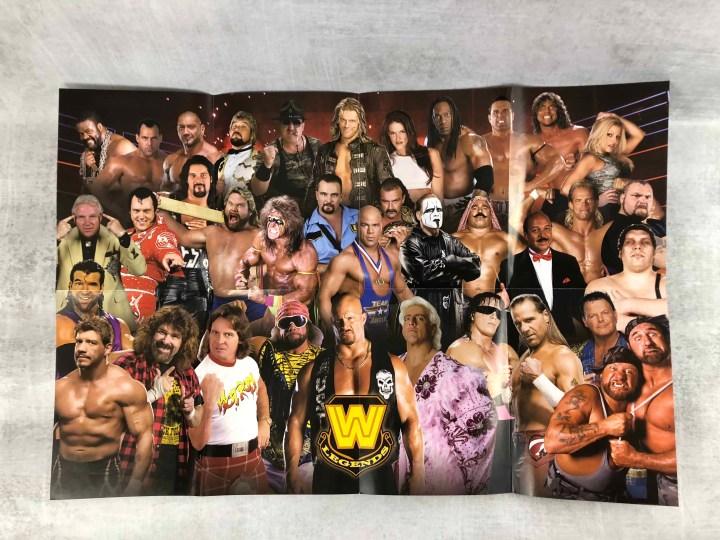 WWE Legends  Poster. This is a great looking poster of some of the greatest wrestlers to step inside the squared circle.
Ric Flair "Wooooo" T-Shirt – I don't know if I like this t-shirt or not. I feel like WWE Slam Crate could have come up with a better shirt.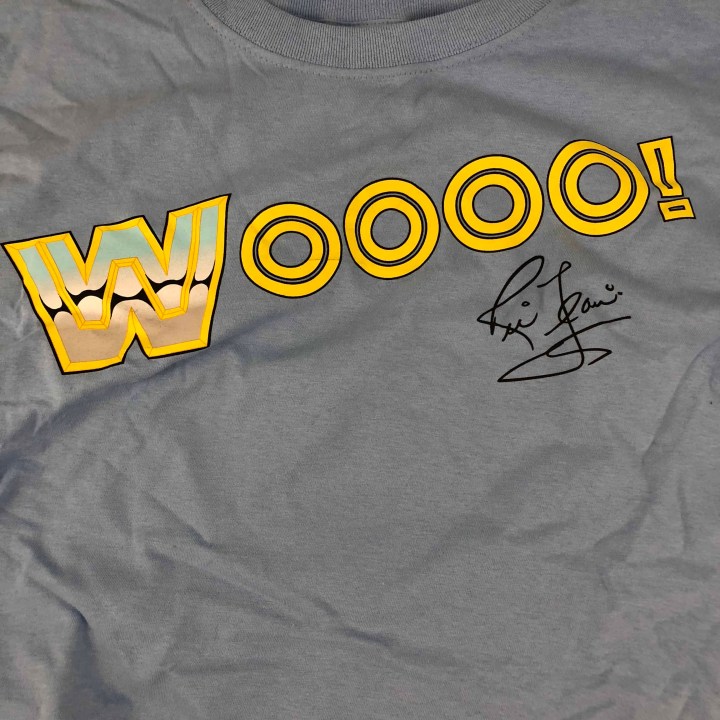 A closer look at the logo on the front.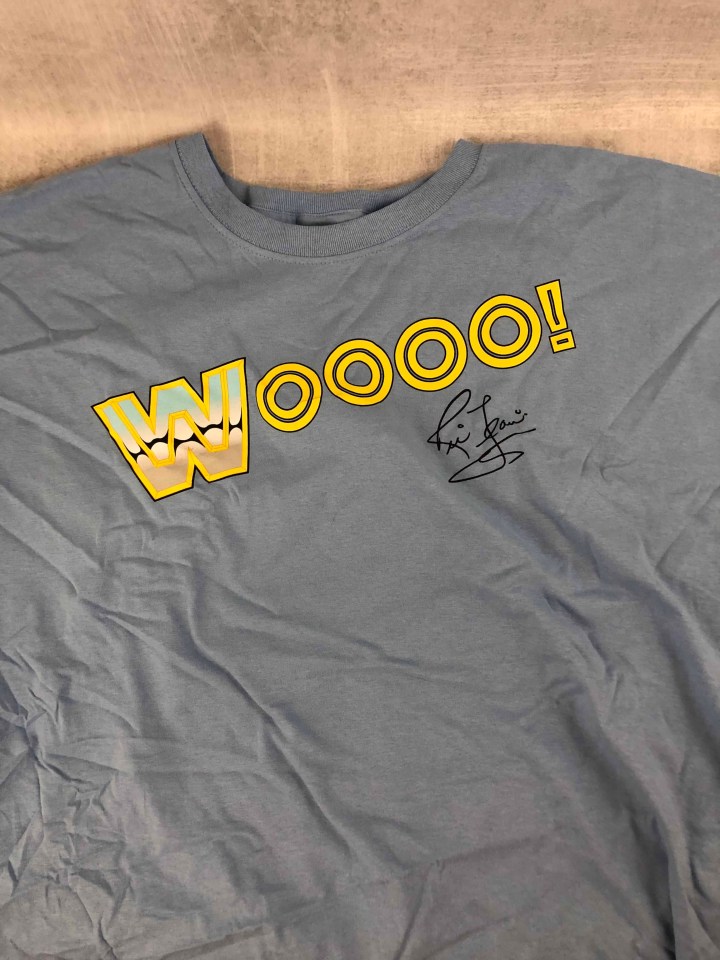 A larger look of the t-shirt.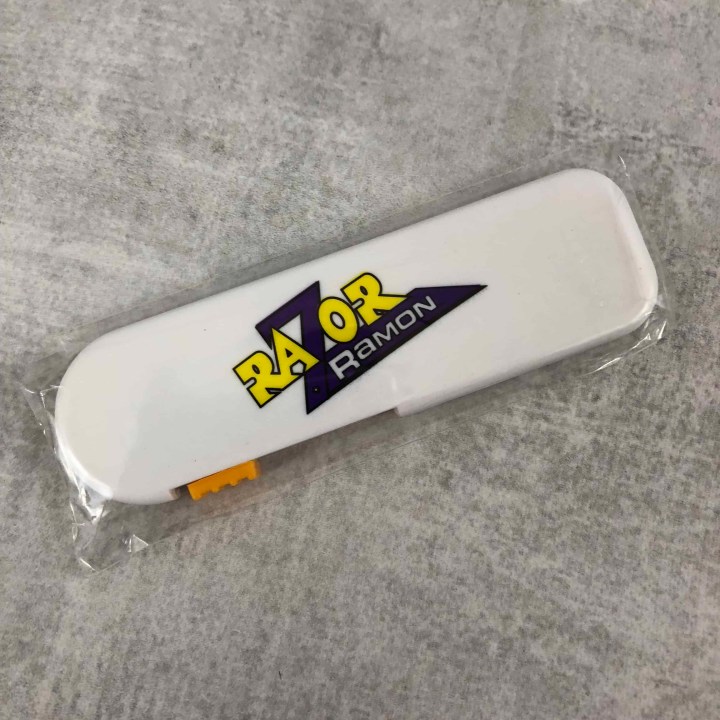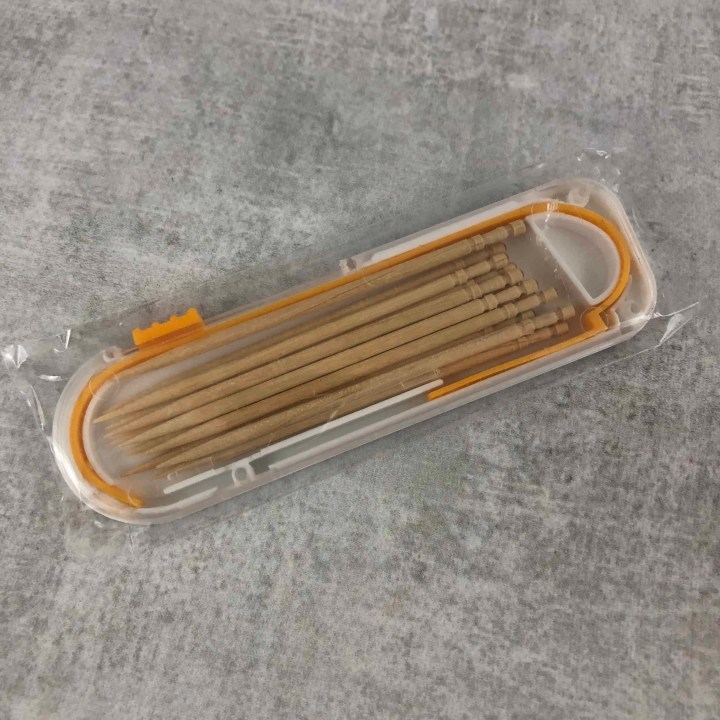 Razor Ramon Toothpick Case – It's a clever idea but I can't see ever carrying this around and using it.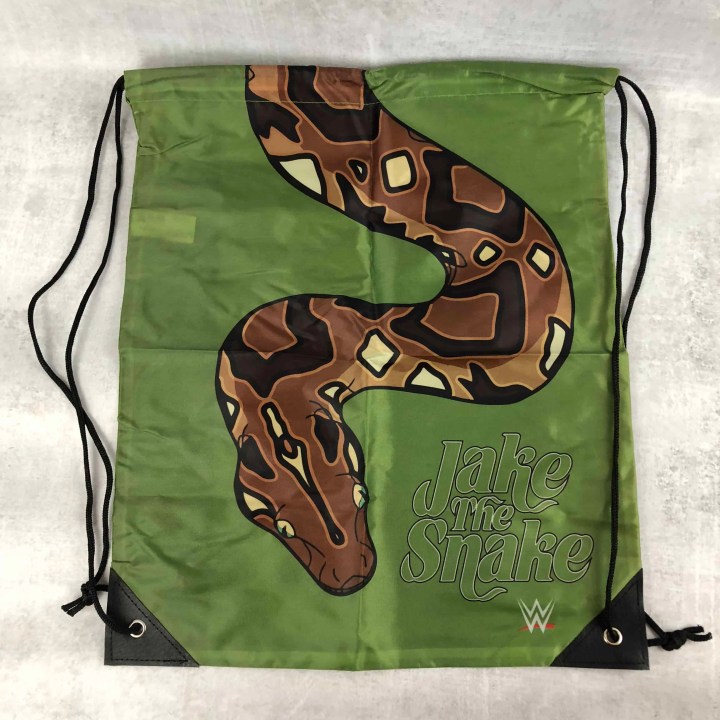 Jack "The Snake" Roberts  – I'm not a huge fan of drawstring backpacks but this one is higher quality than most.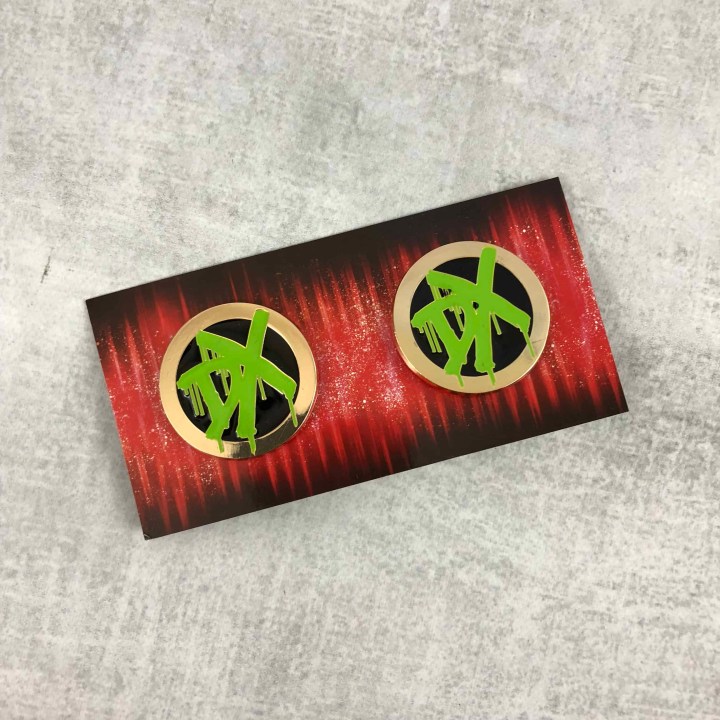 Degeneration X Championship Side-Plate Pins. The pins each month are normally some of my favorite items. These are lackluster in comparison. The WWE Slam Crate is severely lacking this month.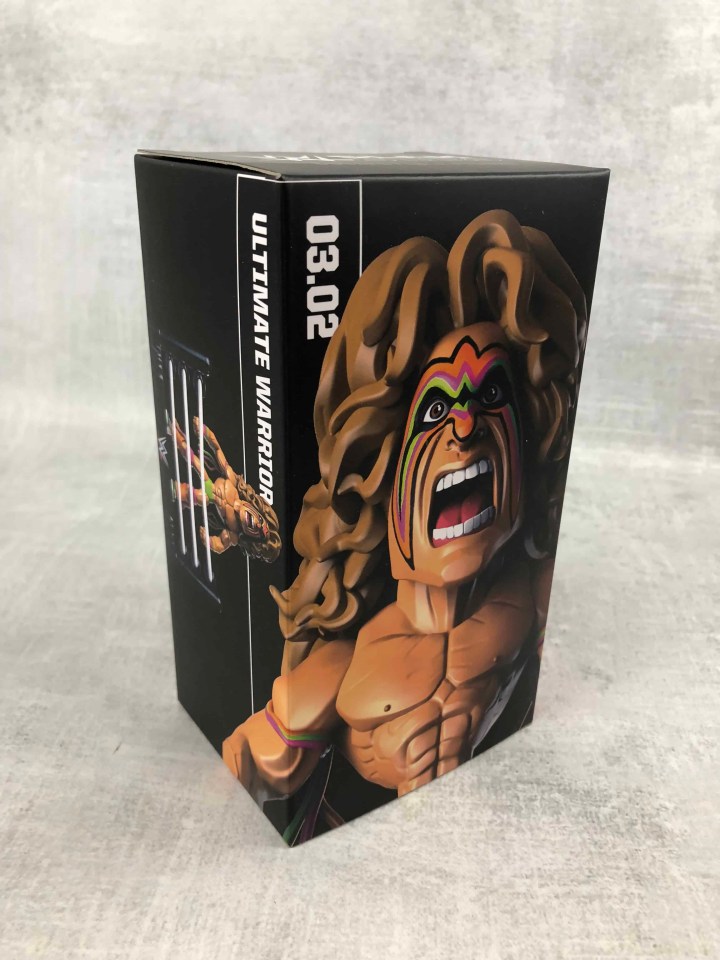 Ultimate Warrior Figure. The Warrior looks remarkable. At least this part of WWE Slam Crate came through well.
The Ultimate Warrior looks fantastic in the ring. The ring is part of a set of 4. You can connect them with previous (and future) ring pieces from WWE Slam Crate.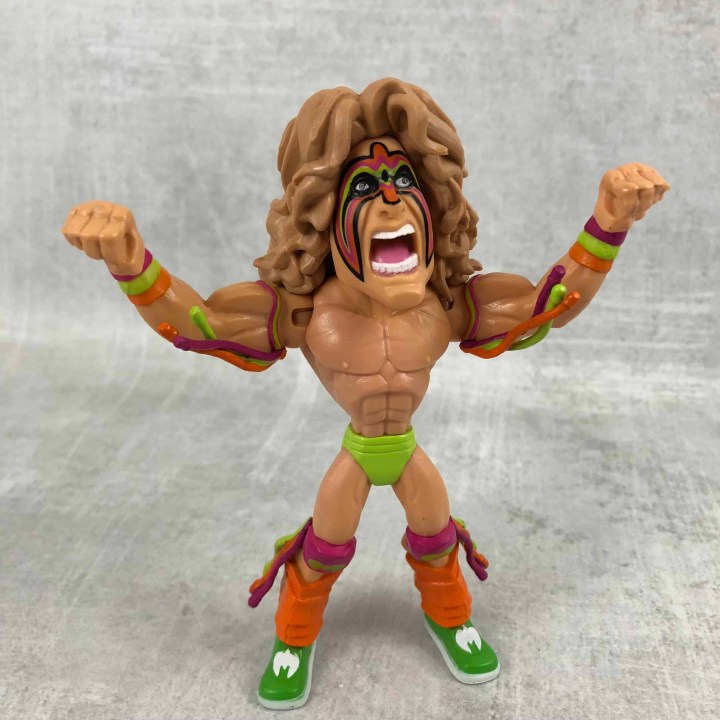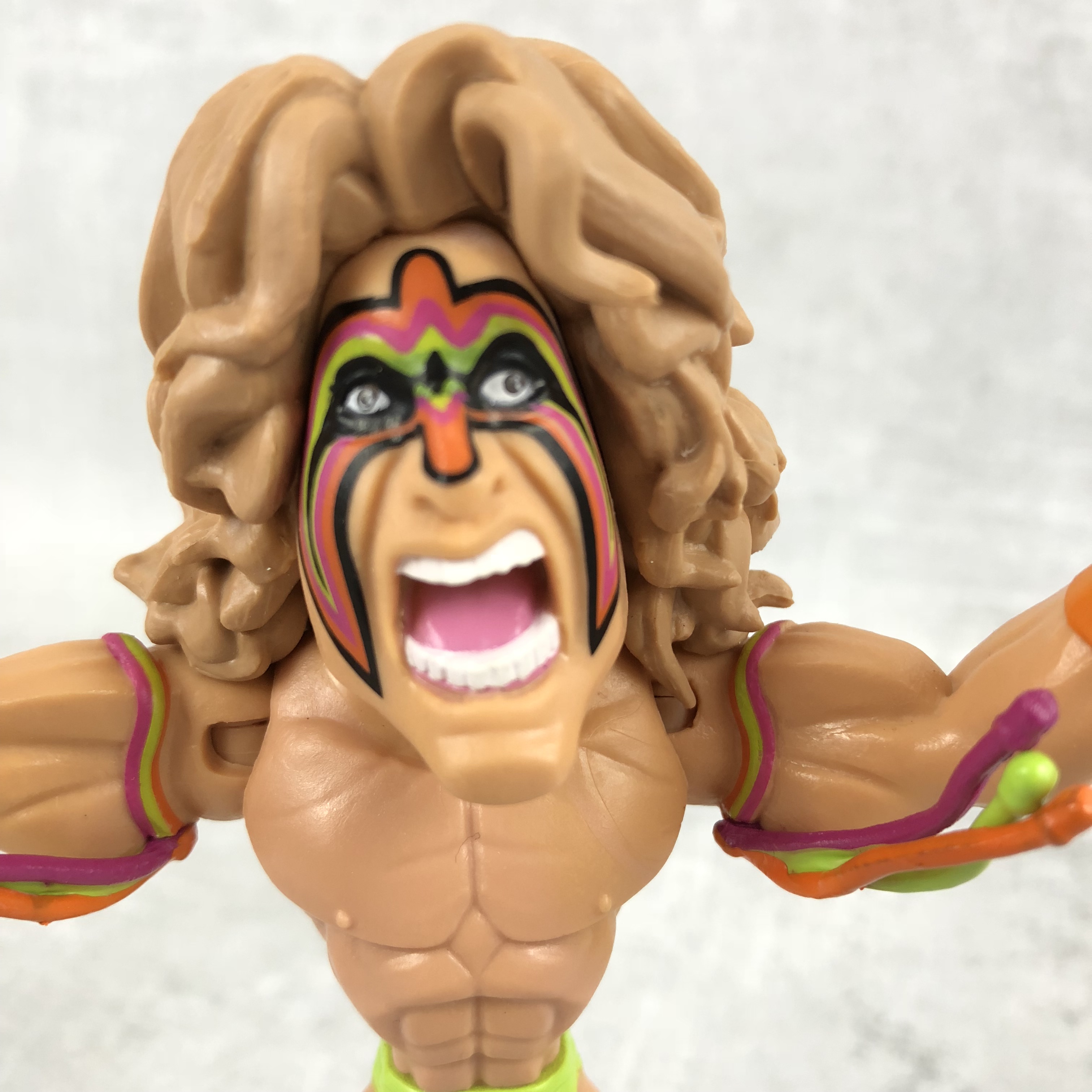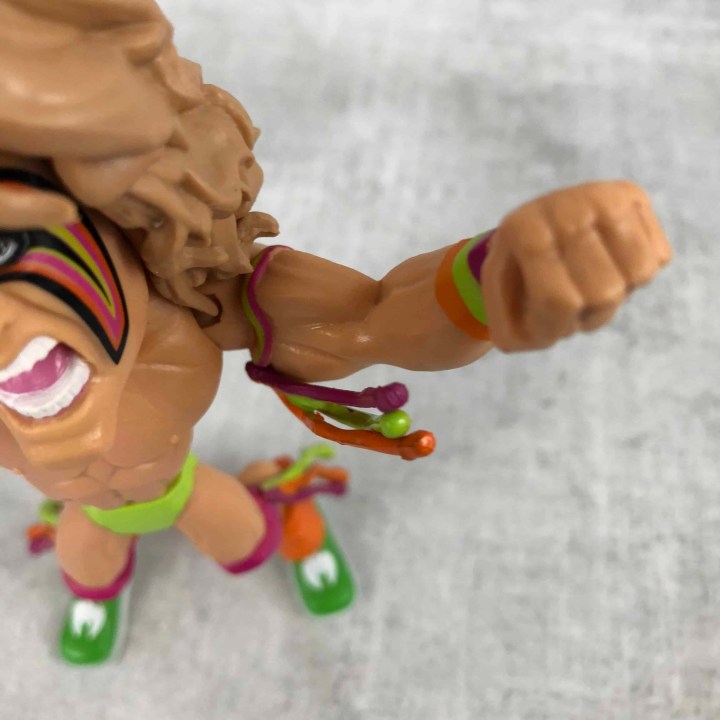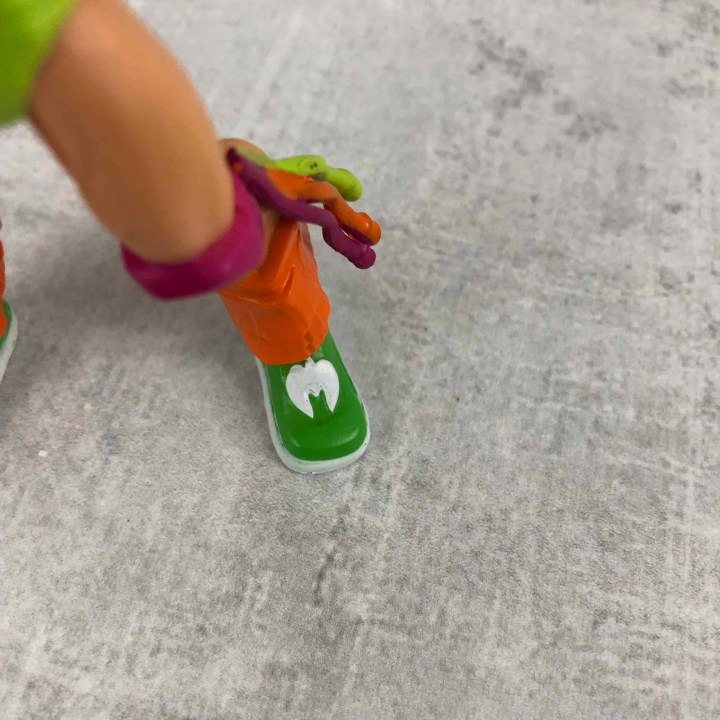 The details are great all the way around the figure.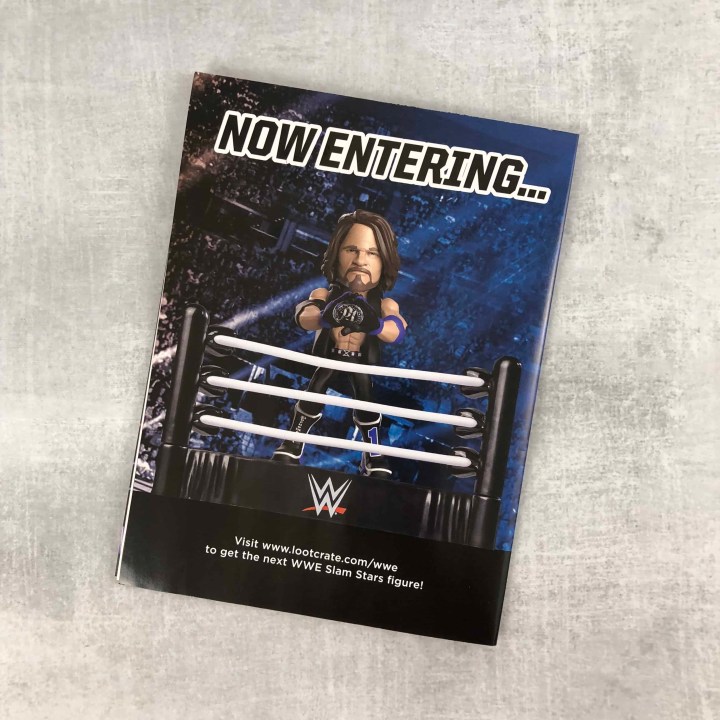 The next WWE Slam Crate looks to be Phenomenal!
The WWE Slam Crate powered by Loot Crate is a ton of fun! This time around was a bit of a let-down but I'm confident the next one will be great again. It's full of items that are exclusive to the box and they are pretty remarkable as well! If you're a WWE fan, you need to check this out.
What do you think of this month's WWE Slam Crate?