Disney Park Pack: Pin Edition 3.0 is a monthly limited edition enamel pin subscription from shopDisney. Every month in this subscription you'll receive three hand-picked, blind-boxed Limited Edition Disney Pins from Parks Attractions, Star Wars, Marvel, and more.
This box has recently returned from an extended hiatus – they just decided to stop the subscription for a few months while they reorganized the subscription. Now each limited edition pin has only 3 variants.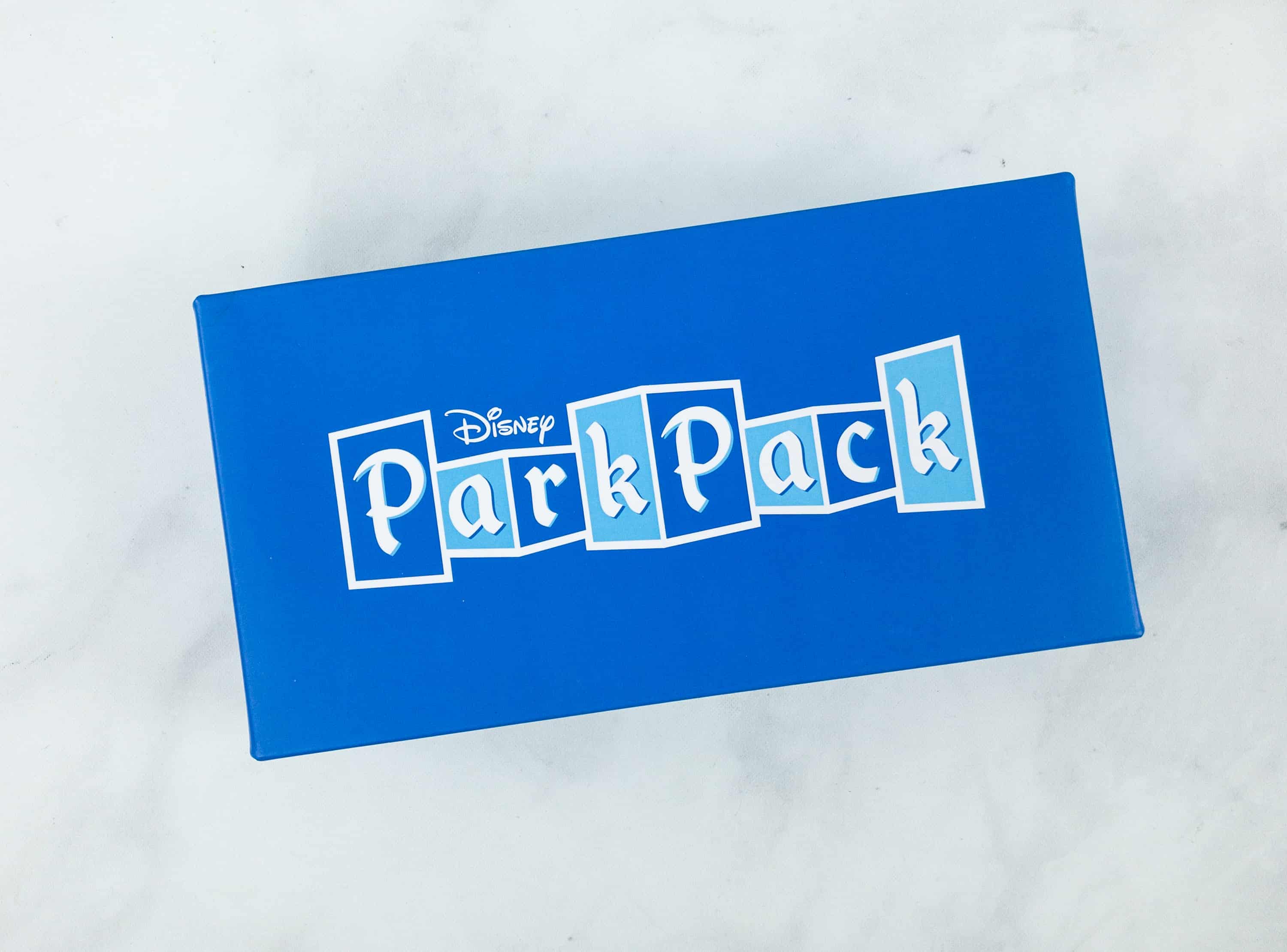 With the Pin Trading Edition 3.0 each pin is a Limited Edition of 500 and each monthly box of three pins will all be themed together!
Here are the Park Pack 3.0 pins for October 2018!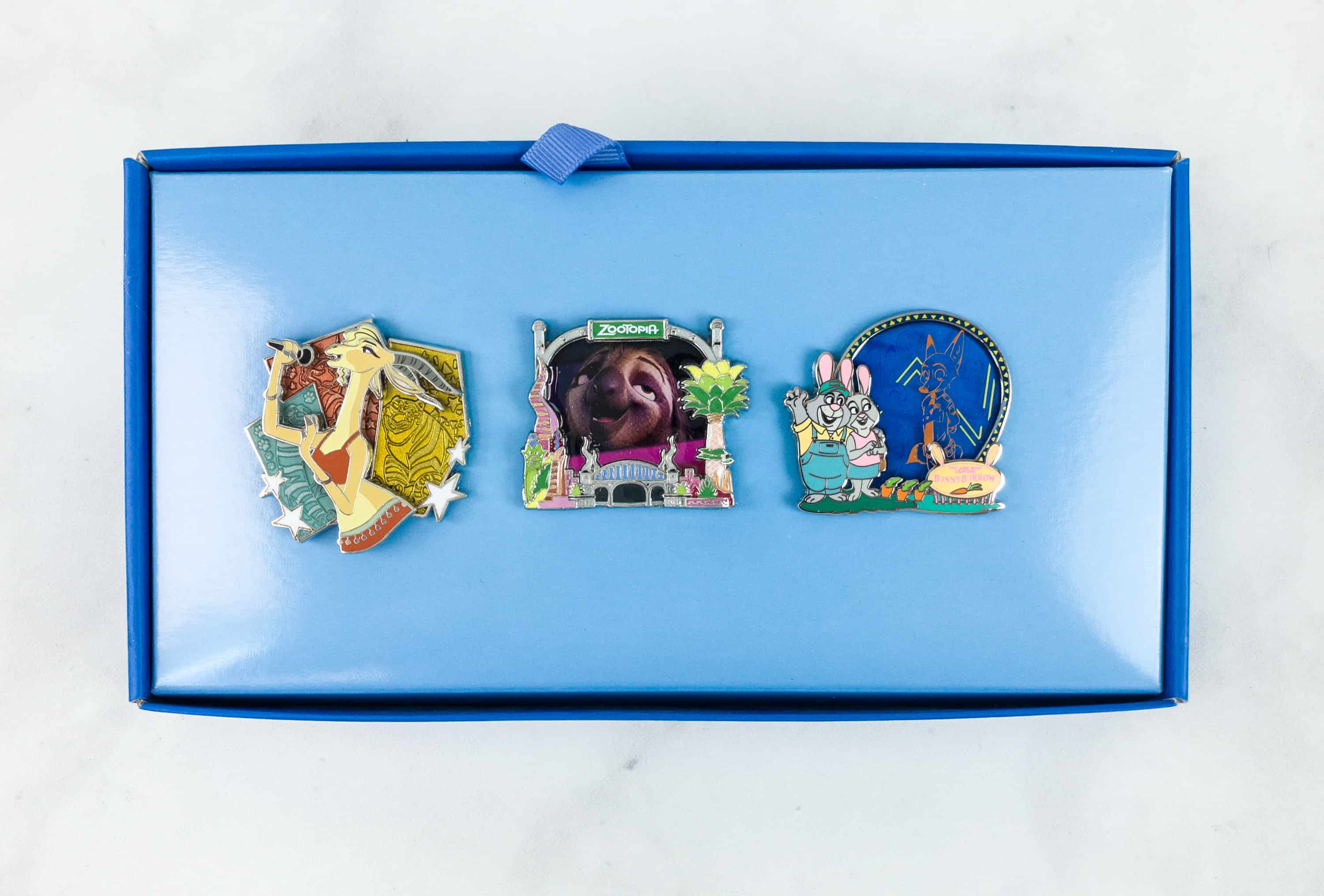 There is no information card for this box, and I always wish they'd include a curator's note – maybe with names for these pins and perhaps a matching exclusive postcard or a free lithograph like Disney Movie Club.
The Disney Park Pack Pin Edition 3.0 theme for this month is ZOOTOPIA.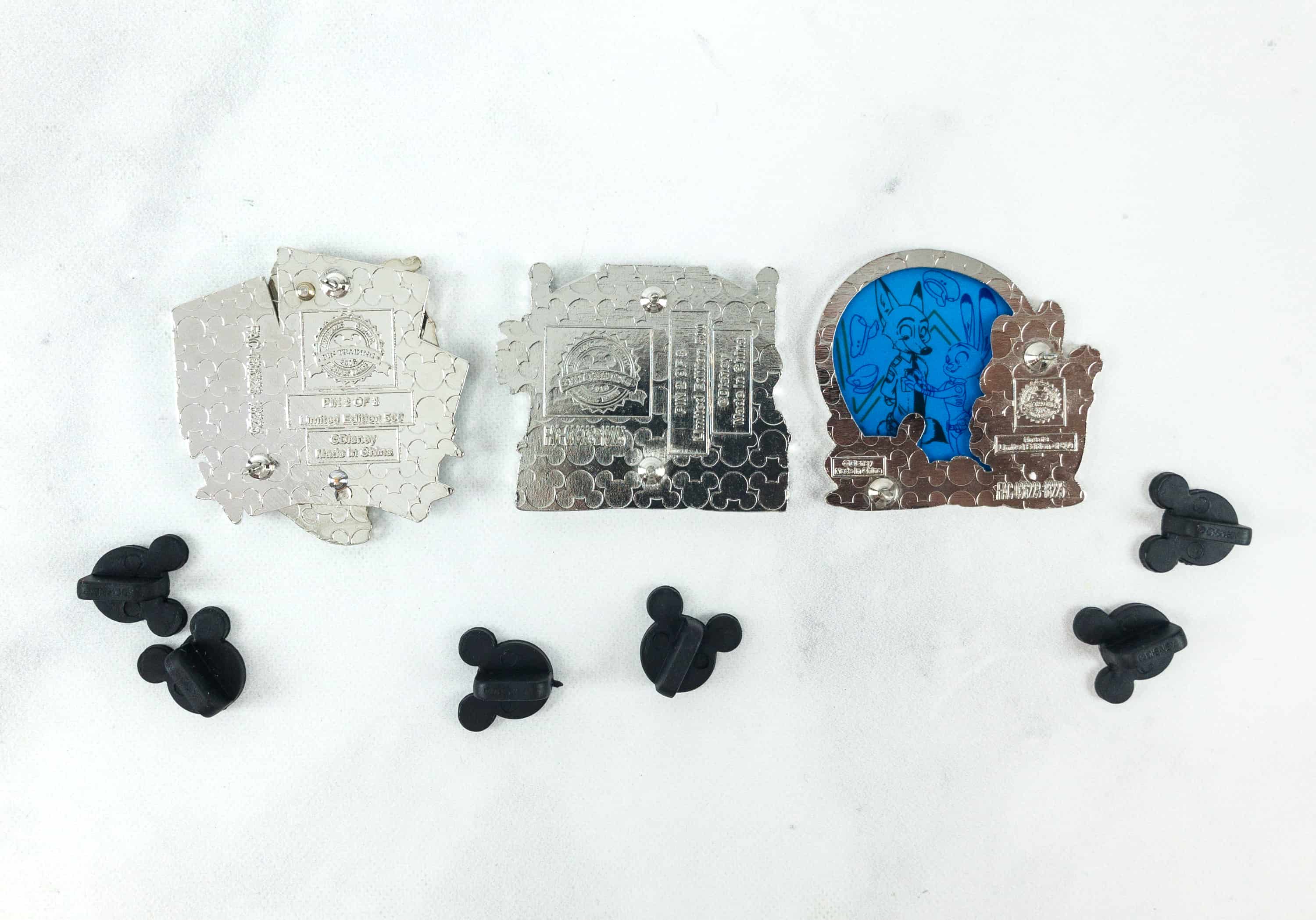 All the pins this month came with two posts that fit a rubber Mickey pin back. There are 3 variants of each pin, and 500 of each.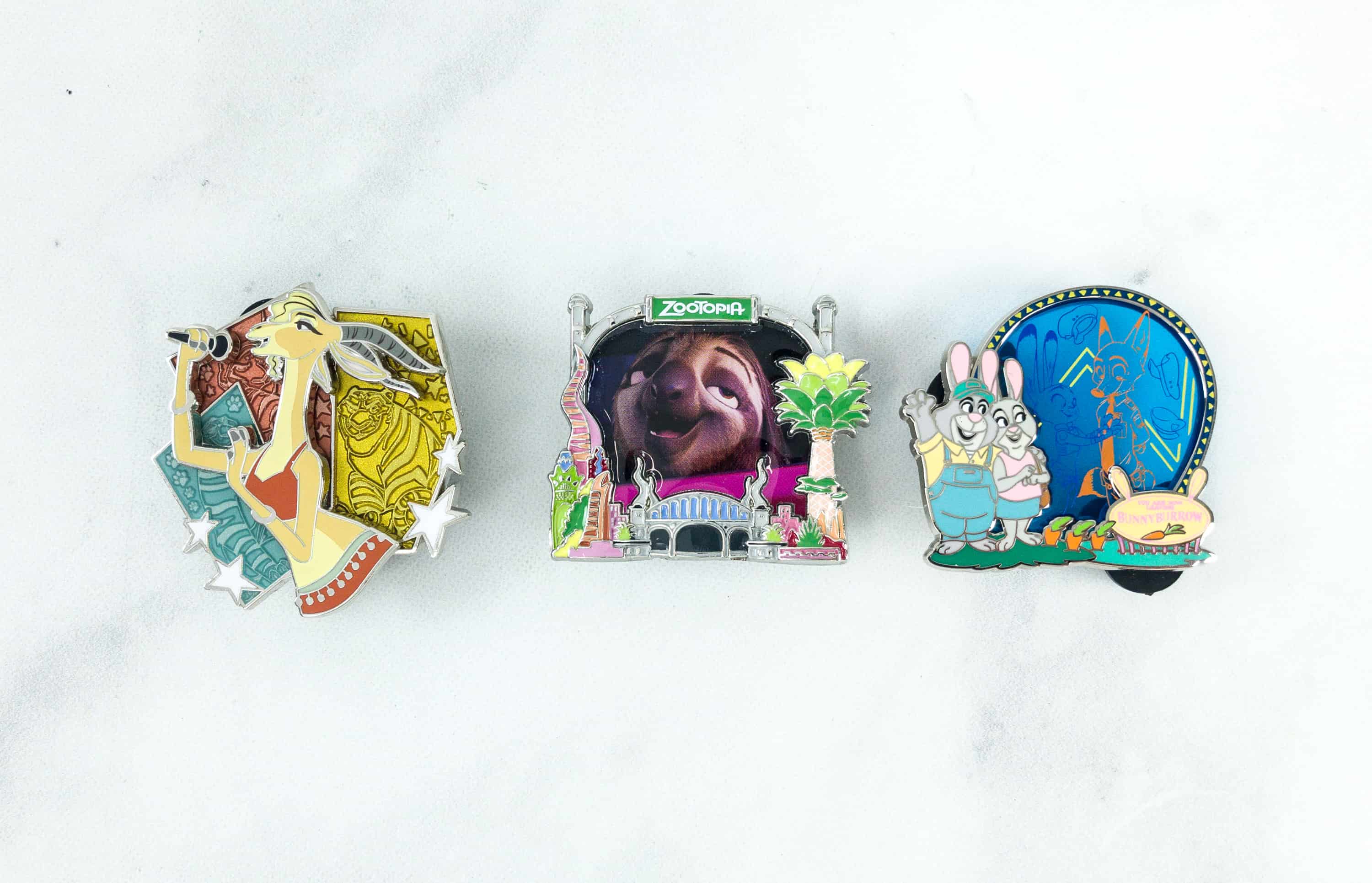 Everything in my Disney Park Pack!
Gazelle Pin. Gazelle is a female gazelle and a famous Zootopian pop star. Her single, which is titled "Try Everything," is the main soundtrack of the movie! You can see that she's a real star on how she expertly holds the microphone. The other variants feature her on different tones of colors.
Flash Pin. Flash is the fastest sloth in Zootopia who is working in the DMV. I love that the framed pin this month features this cute character! The frame has different popular places in Zootopia while embracing the character's face in the center. Other variants have other characters pictured inside the same design yet different colored frame.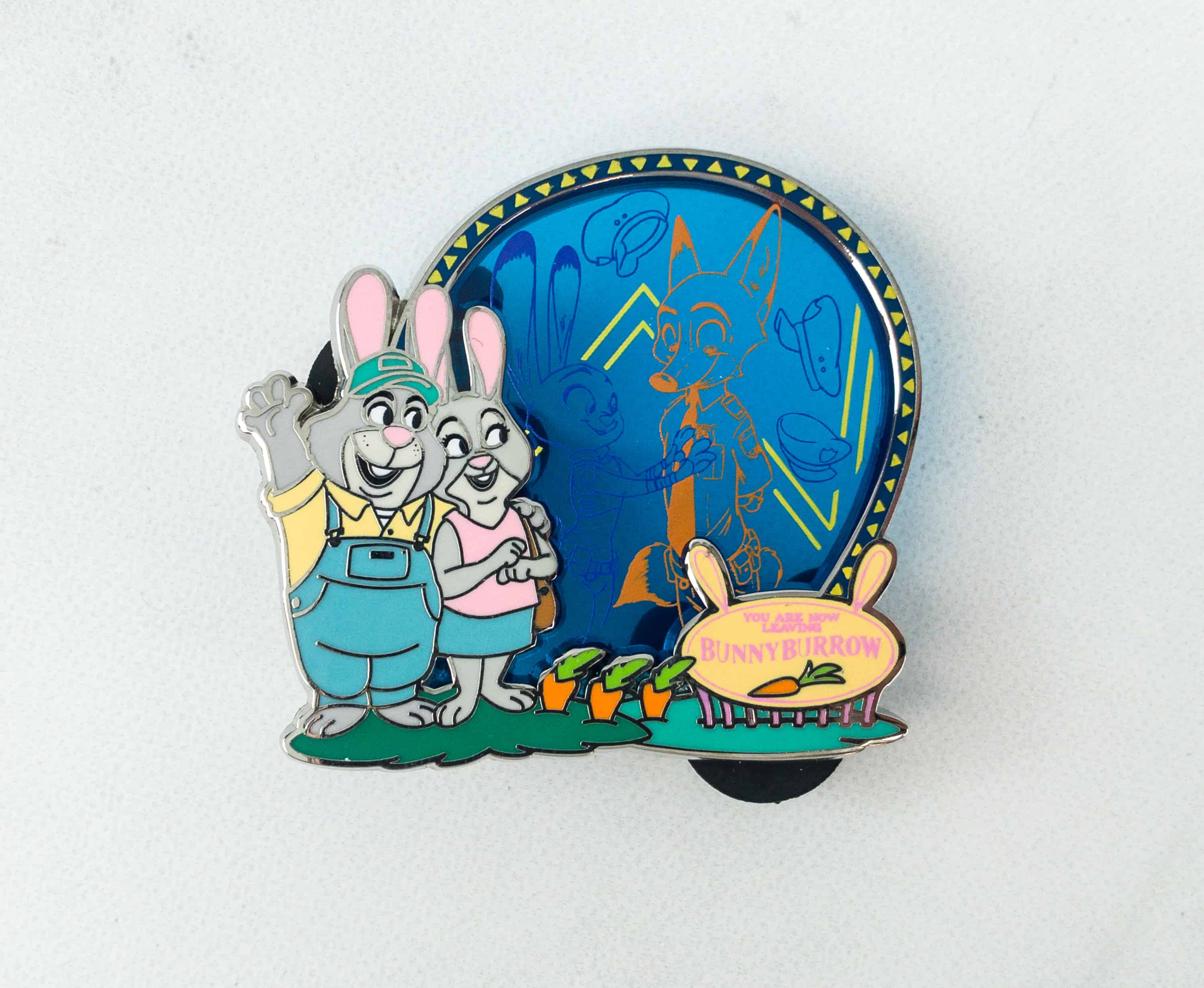 Stu & Bonnie Hopps Pin. The last pin features the rabbit couple Stu and Bonnie Hopps waving goodbye. It also shows a scene from the movie, with Officer Judy awarding Nick Wilde as the first fox police officer.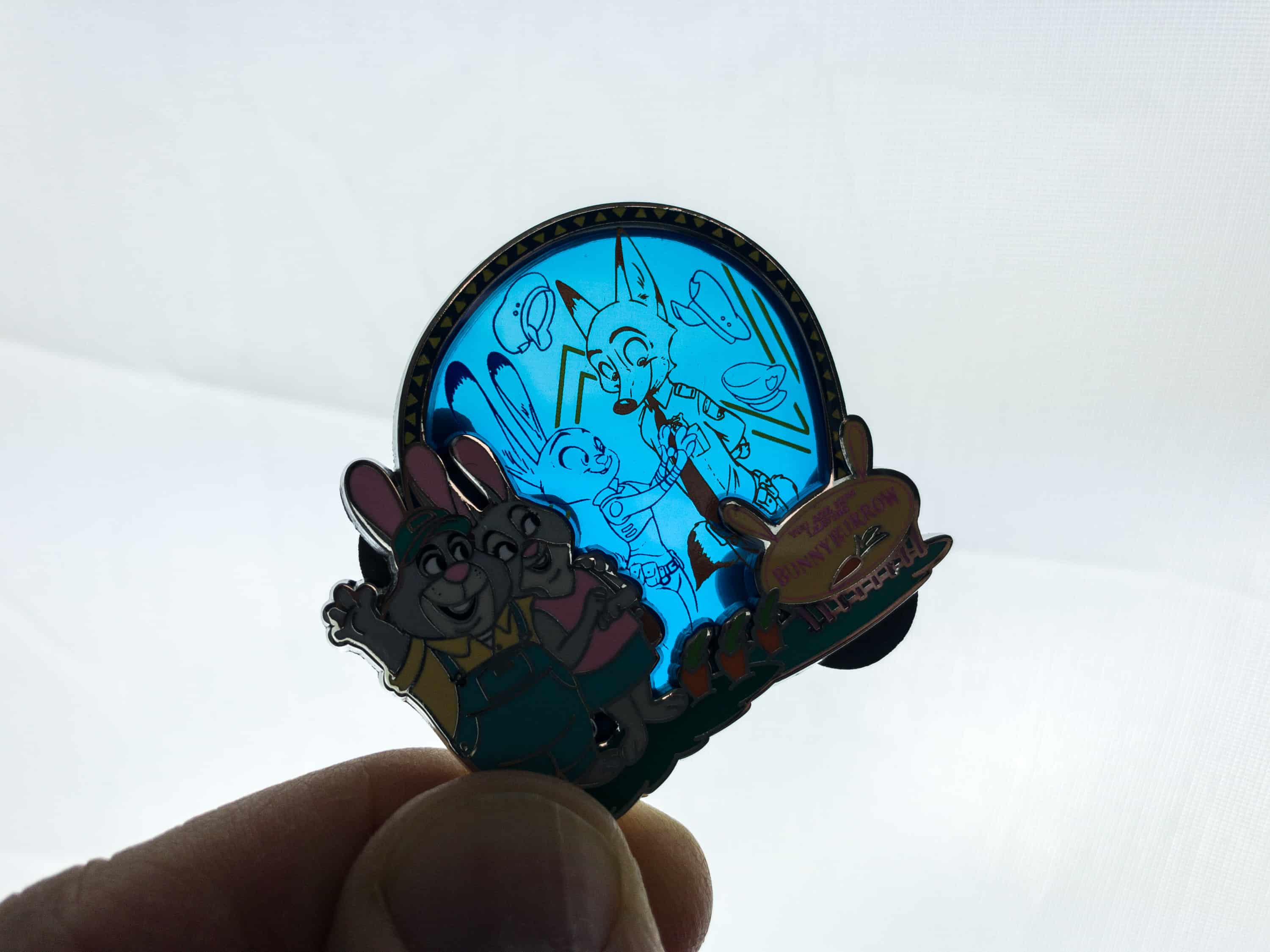 You'll see the whole picture by subjecting the pin on a brighter background. The other variants show different scenes from the movie too.
Here are all the variations, assembled by Nateeter on the Disney Pins Forum!
Zootopia is one of the best Disney animated movies and my kids love it! We are glad to finally get pin versions from the movie. There are different variants but we're quite happy with what we got. Disney Park Pins provides collector's items that commemorate different great Disney animations and movies, and they're all high-quality! It's an exciting subscription for any Disney fan!
What did you think of the Disney's Park Pack Pin Edition 3.0?
Visit the Disney Park Pack: Pin Trading Edition landing page to find out more.