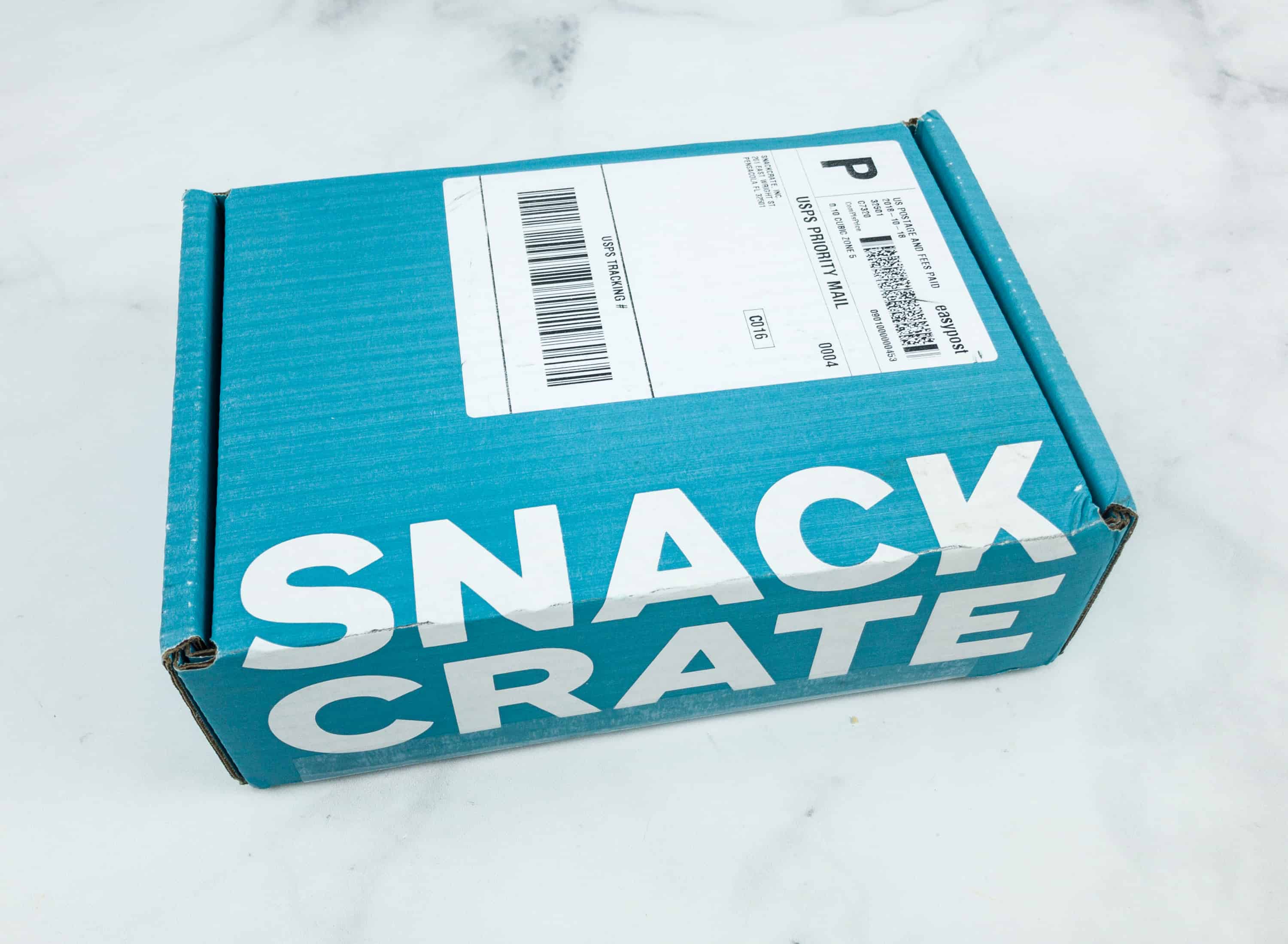 Snack Crate is a monthly subscription that provides the most interesting snacks and features new and exciting places from around the globe. They offer three sizes of the box: the $14 mini with 5 snacks, the $26 original box with 10-12 snacks, and the $49 premium box with 18-20 snacks.
We switched our box from the crazy gigantic premium box to the original box. I admit we are still having some FOMO about it!
They also included a note about how you can enjoy the contents of the box better. Since heat can affect the condition of the items, make sure that you place the contents in the fridge for 3 to 4 hours before you start enjoying them.
When you sign up, your first box will be from a country of your choice. You have the option of adding a drink for $6, which I think is a pretty pricey option, and I passed.
The treats are covered by a printed paper sealed with a South African flag logo.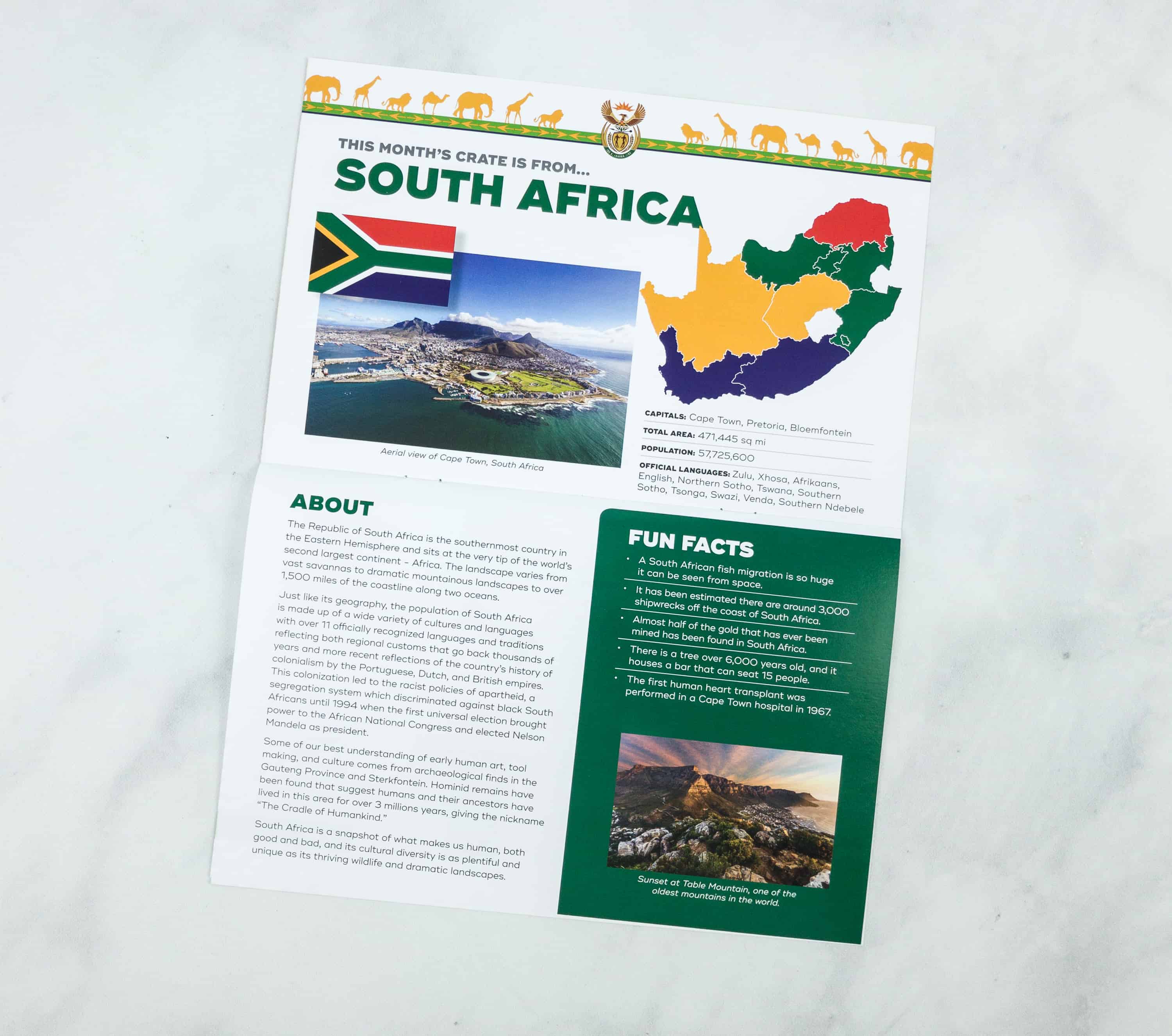 The information leaflet features fun facts about South Africa.
It lists all the snack items inside the box, which are grouped into different box levels: Mini, Original, and Premium.
Aside from Premium, you'll also see some drink upgrades printed on the leaflet.
The postcard features a beautiful scenery.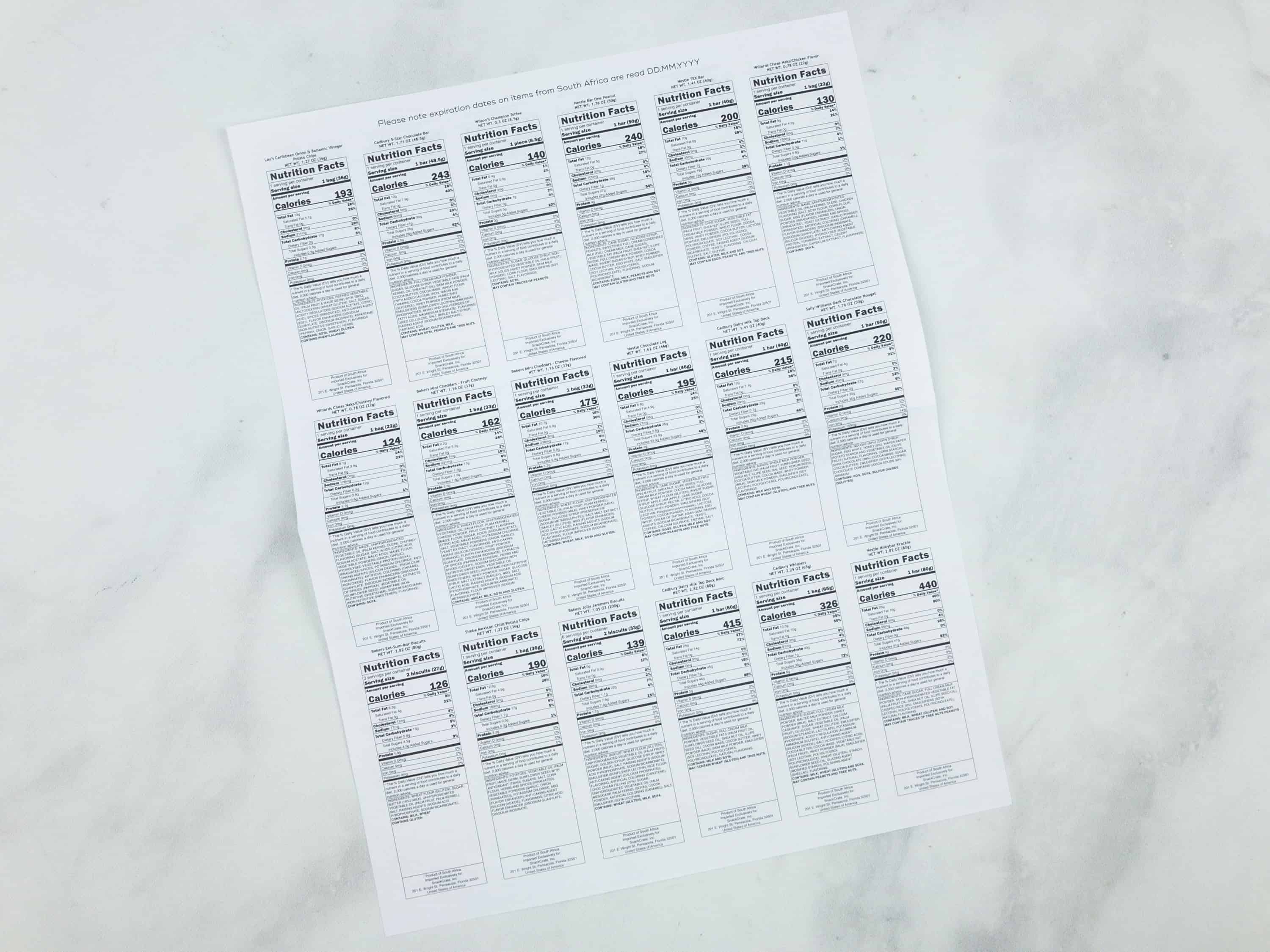 The leaflet is so detailed, providing necessary information every consumer should need to know about the treats.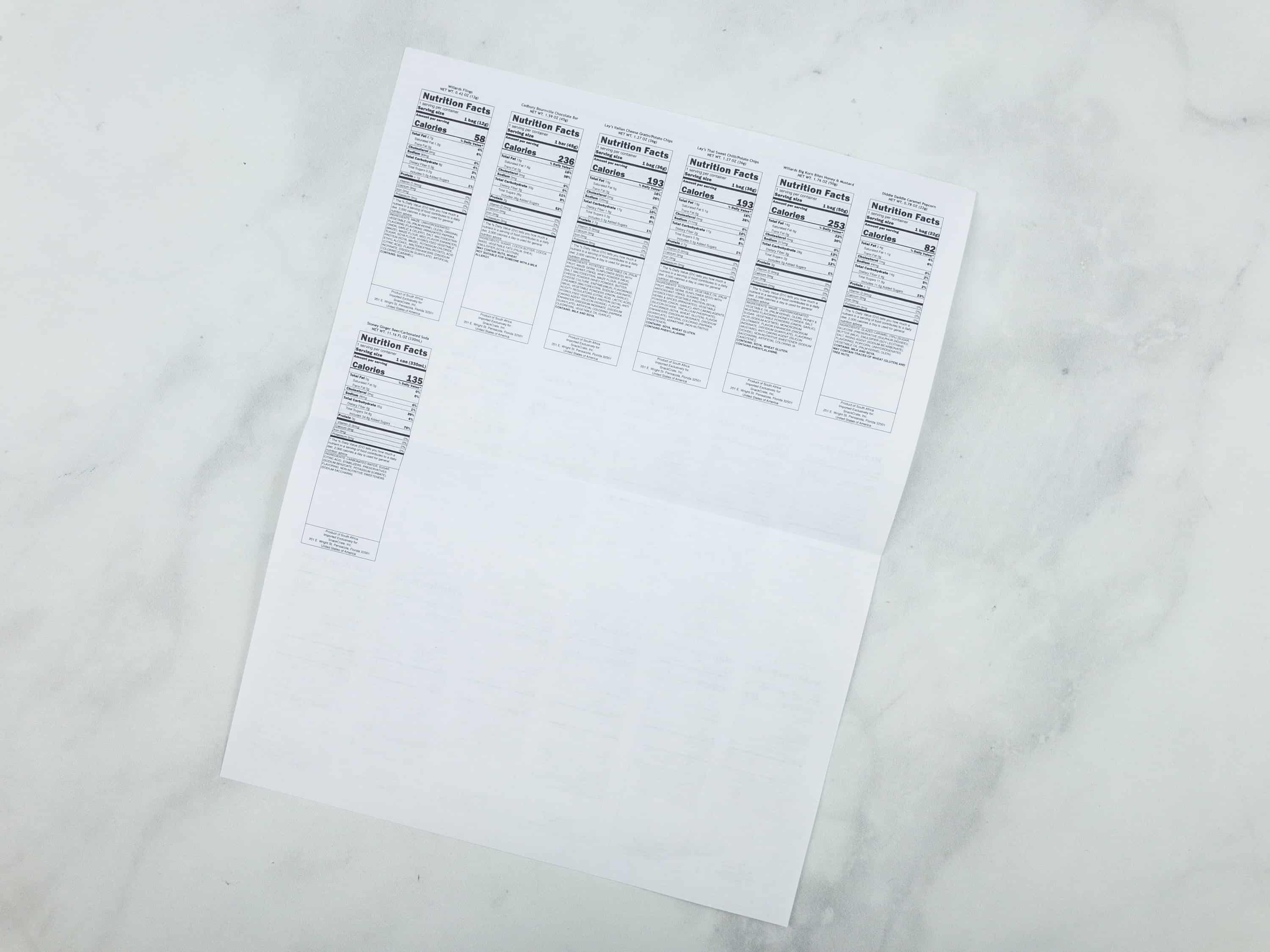 All the nutritional content of each item is shown at the back of the leaflet.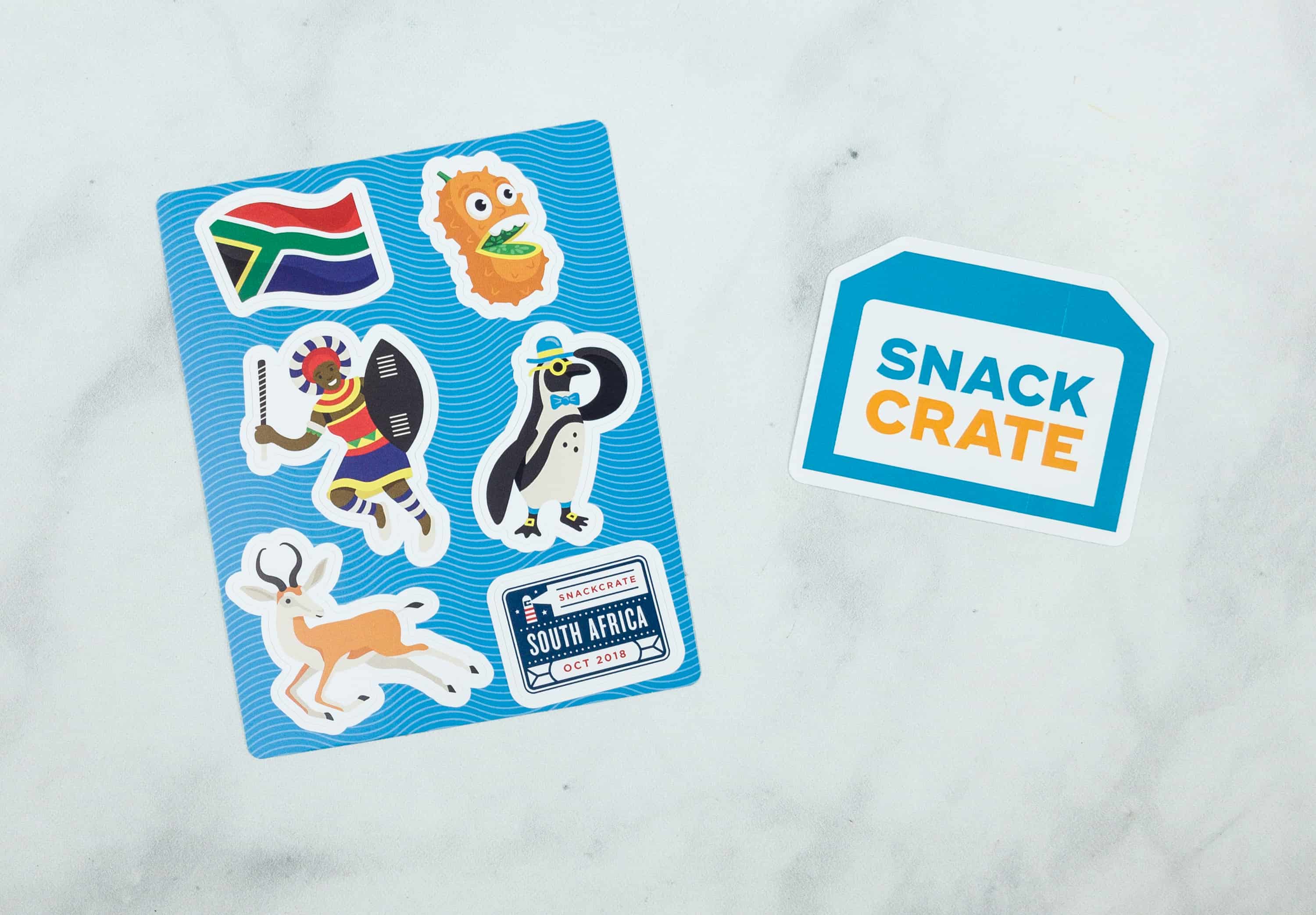 Each month, the box includes very cute stickers which are related to the featured country.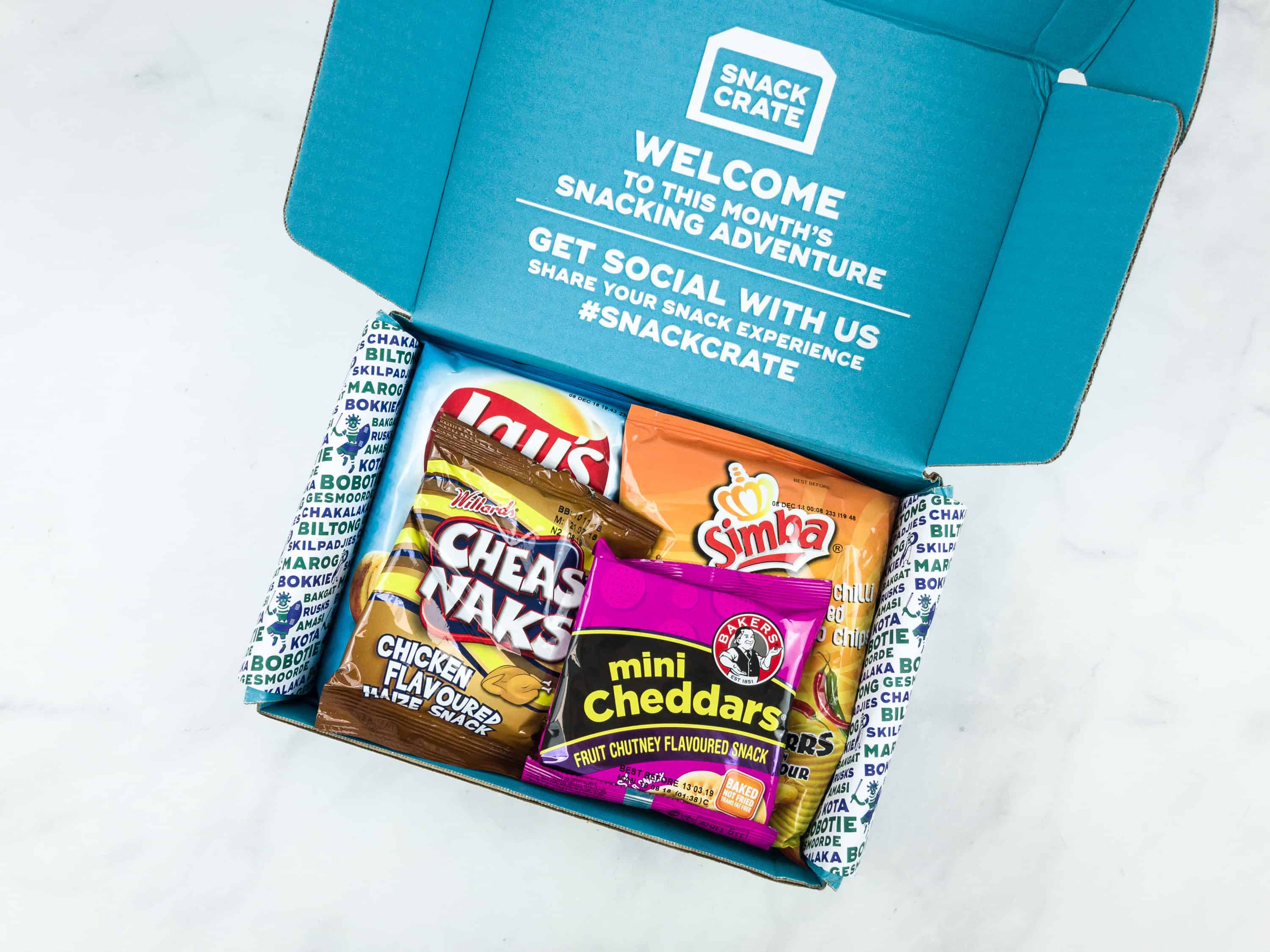 The box is full of treats!
Everything in this month's box!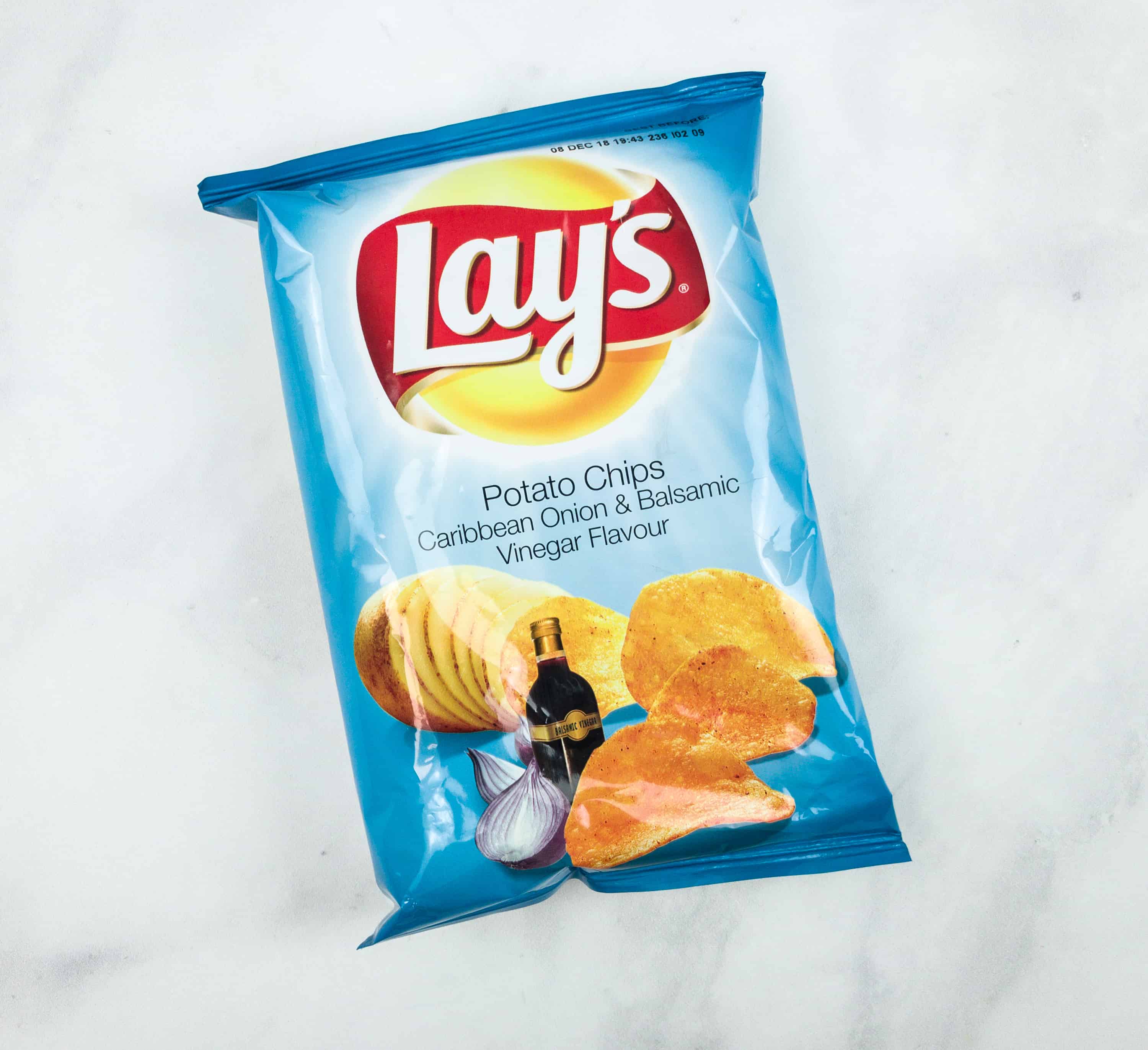 Lay's Potato Chips in Caribbean Onion & Balsamic Vinegar Flavour – SIMILAR ($2.98) These chips are made with potatoes nurtured in Southern African soil. They're crunchy and the onion and vinegar flavor is strong!
Simba Mexican Chilli Potato Chips – We got another pack of chips, and this time it's tangy and spicy. The potatoes used are grown in South Africa as well, but the hot flavor is from Mexican chili.
Bakers Mini Cheddars Cheese Flavoured Snack ($0.73) These are trans-fat-free and bite-sized baked biscuits blended with real cheddar. It certainly fulfilled my craving for cheesy snacks. Crunchy and appetizing, it's also the ideal biscuit for afternoon snacking.
Bakers Mini Cheddars Fruit Chutney Flavoured Snack – SIMILAR ($0.73) According to the info card, subscribers can get either the original flavor or a fruit chutney flavor. I guess I'm lucky because I got both. This one features a spicy-sweet-sour taste with a fruity cheese flavor. A great snack for sharing and we definitely loved it!
Willards Cheas Nacks Chicken Flavoured Maize Snack ($3.16) It's a famous South African corn snack made from crunchy chips mixed with zesty chicken flavor. Great snack if you're craving for something savory! Worst snack name in the world, though.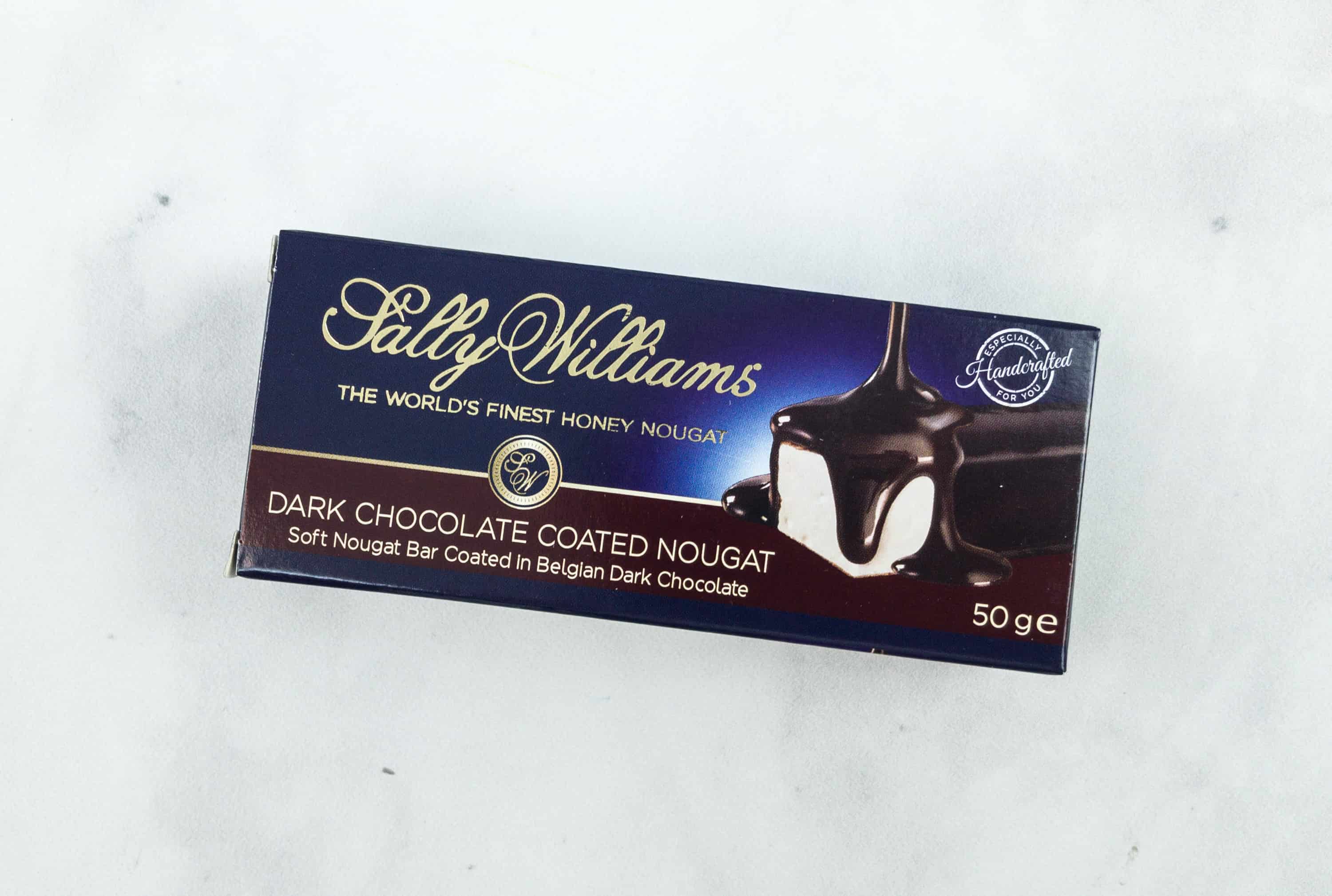 Sally Williams Dark Chocolate Coated Nougat – A popular South African delicacy, this bar features a honey-flavored nougat covered with creamy Belgian dark chocolate. The nougat was surprisingly soft, while the chocolate coating is rich and smooth. It was a delight eating this bar for dessert!
Cadbury Dairy Milk Top Deck ($2.29) This chocolate bar is made with a layer of white chocolate on the top half, and milk chocolate at the bottom. It was so creamy and sweet!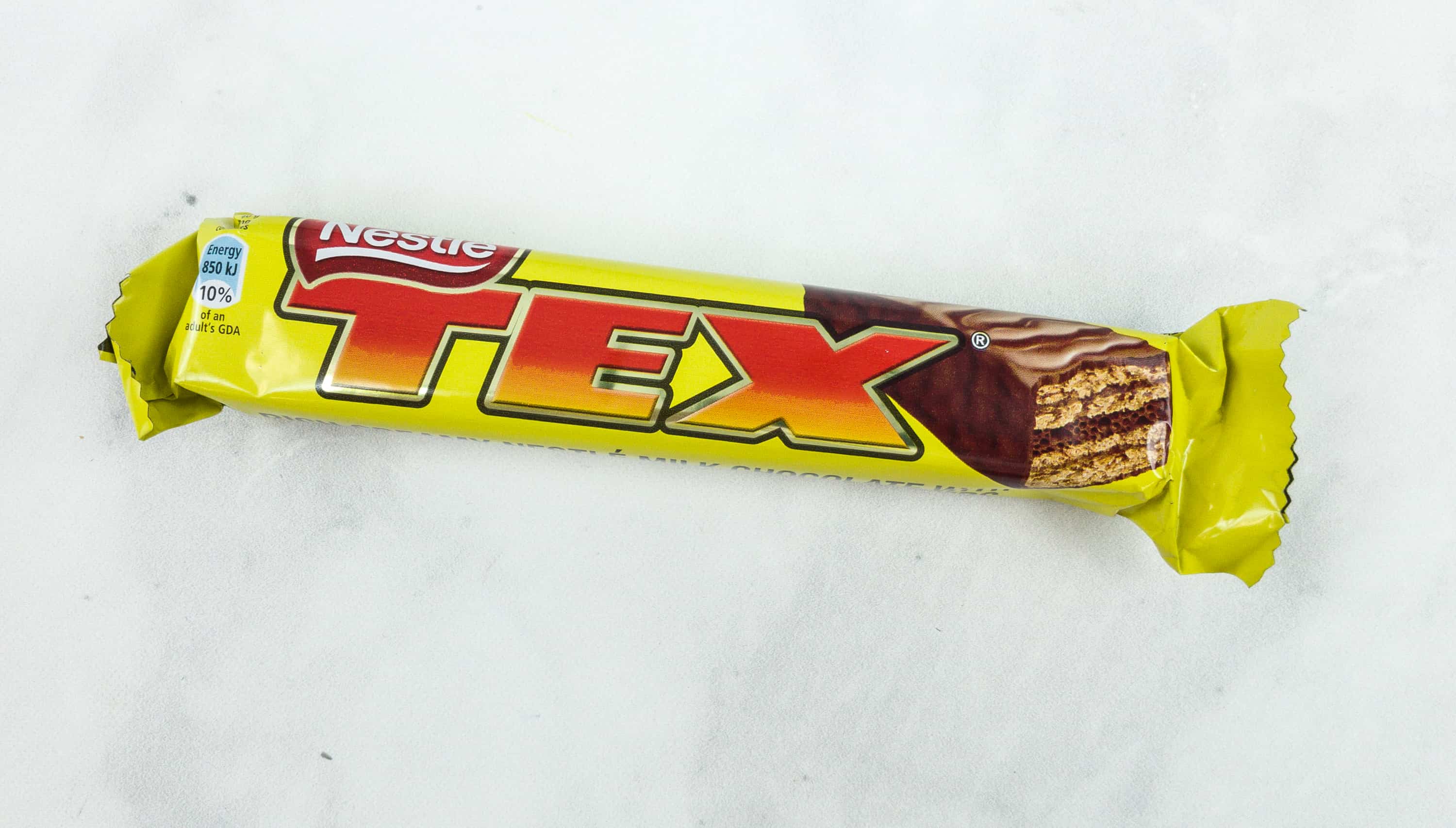 Nestle Tex ($9.86) Nestle Tex is a South African native chocolate bar since 1956. This treat features milk chocolate-filled wafer layers, aerated chocolate center, and creamy chocolate coating.
Cadbury 5 Star ($0.94) This is a classic Cadbury chocolate coated bar with scrumptious caramel and cookie bits filling. It's so delicious and definitely worth of a 5-star rating.
Nestle Chocolate Log ($1.77) There's another treat by Nestle and it's a log-shaped chocolate bar made from crispy wafer, topped by creamy marshmallow and coated with sweet milk chocolate.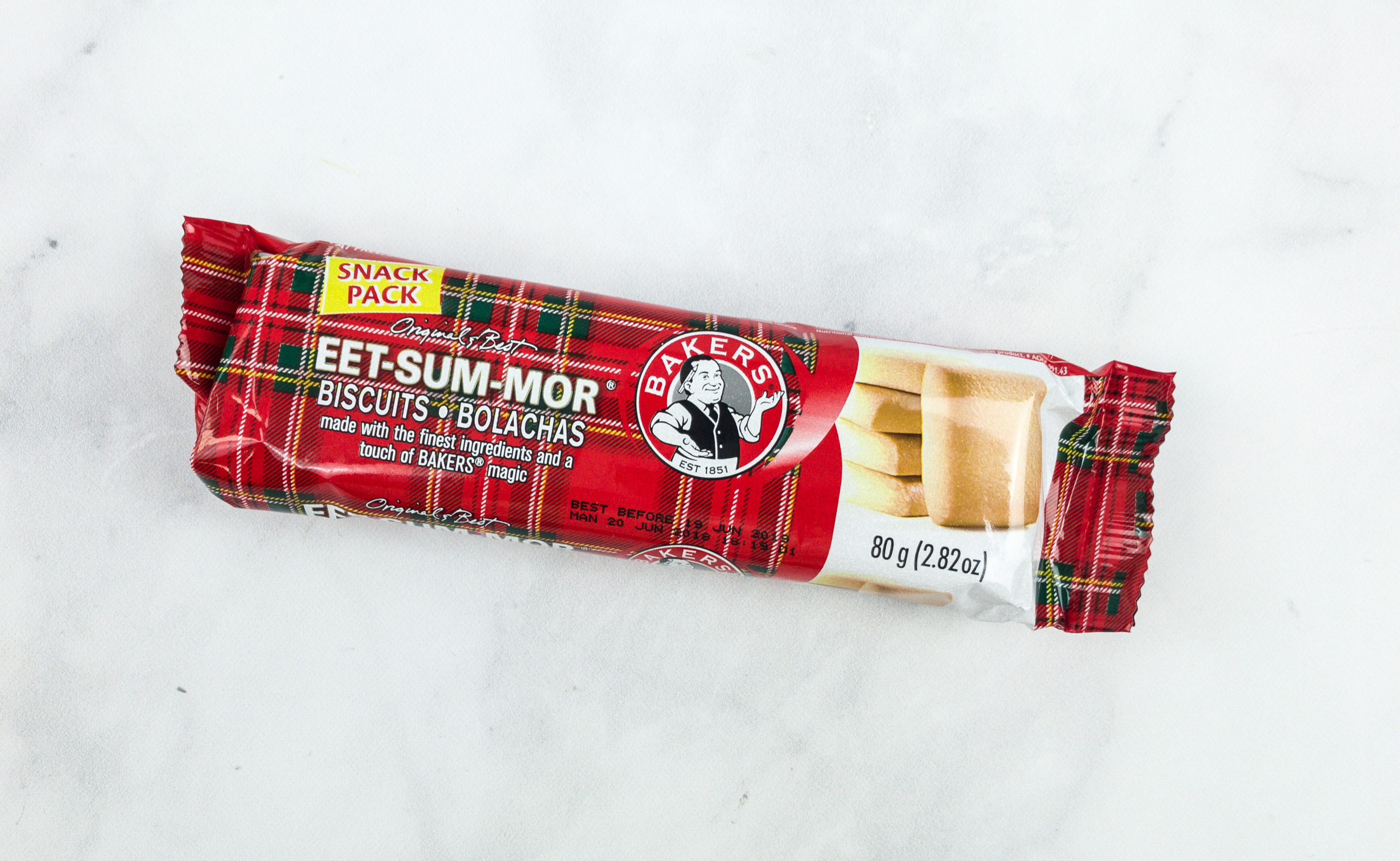 Bakers Eet-Sum-Mor Biscuits ($3.64) Next up is a pack of delicious shortbread cookies made with real butter. It also features a golden brown color, which means it was baked to perfection.
Nestle Bar-One Peanut Bar – It's a multi-layered nougat bar with caramel toppings and milk chocolate coating. This one's similar to Mars bars.
The Original Champion Toffee ($) We got 5 pieces of chewy toffee candies. Its taste is similar to dark molasses, making it the ideal candy to chew after dinner.
This month's Snack Crate is full of delicious and exciting snacks from South Africa. I am quite surprised and thrilled with all the treats we received. There were a lot of chocolate bars and flavorful potato and corn chips inside my box. We certainly love all the snacks we got this month, especially the Sally Williams Dark Chocolate Nougat Bar.
Are you getting this month's Snack Crate?