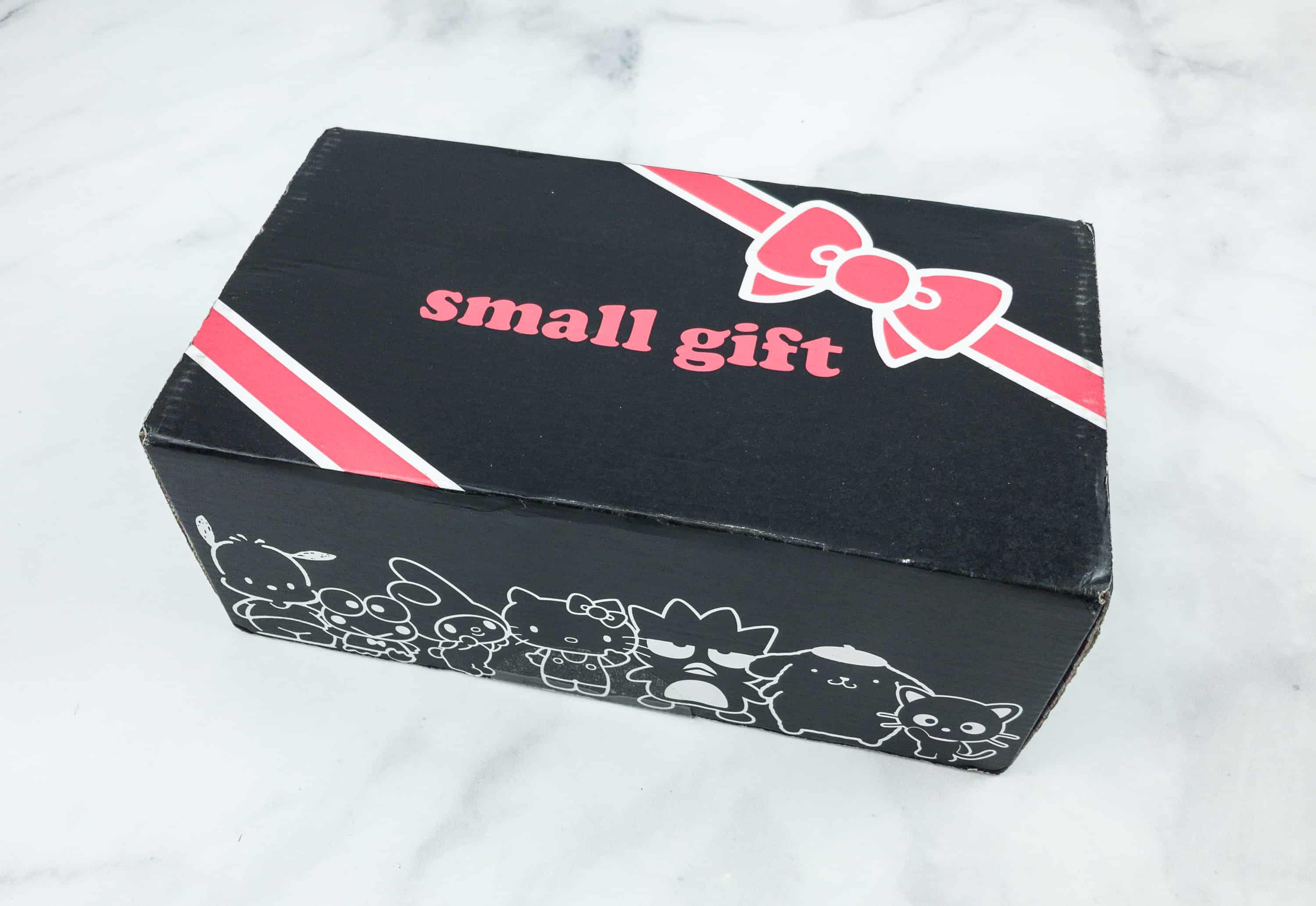 Sanrio Small Gift Crate is a kawaii subscription box from Loot Crate featuring the cutest and the most likeable Sanrio characters. The subscription costs $34.95 per quarter, and you'll get a mystery box filled with super cute items. If you grew up collecting Hello Kitty, Bad Badtz Maru, My Melody, or have more recently fallen in love with newer characters like Gudetama, then you'll definitely love this subscription!
DEAL: Save 15% with coupon code HELLOSUBSCRIPTION15!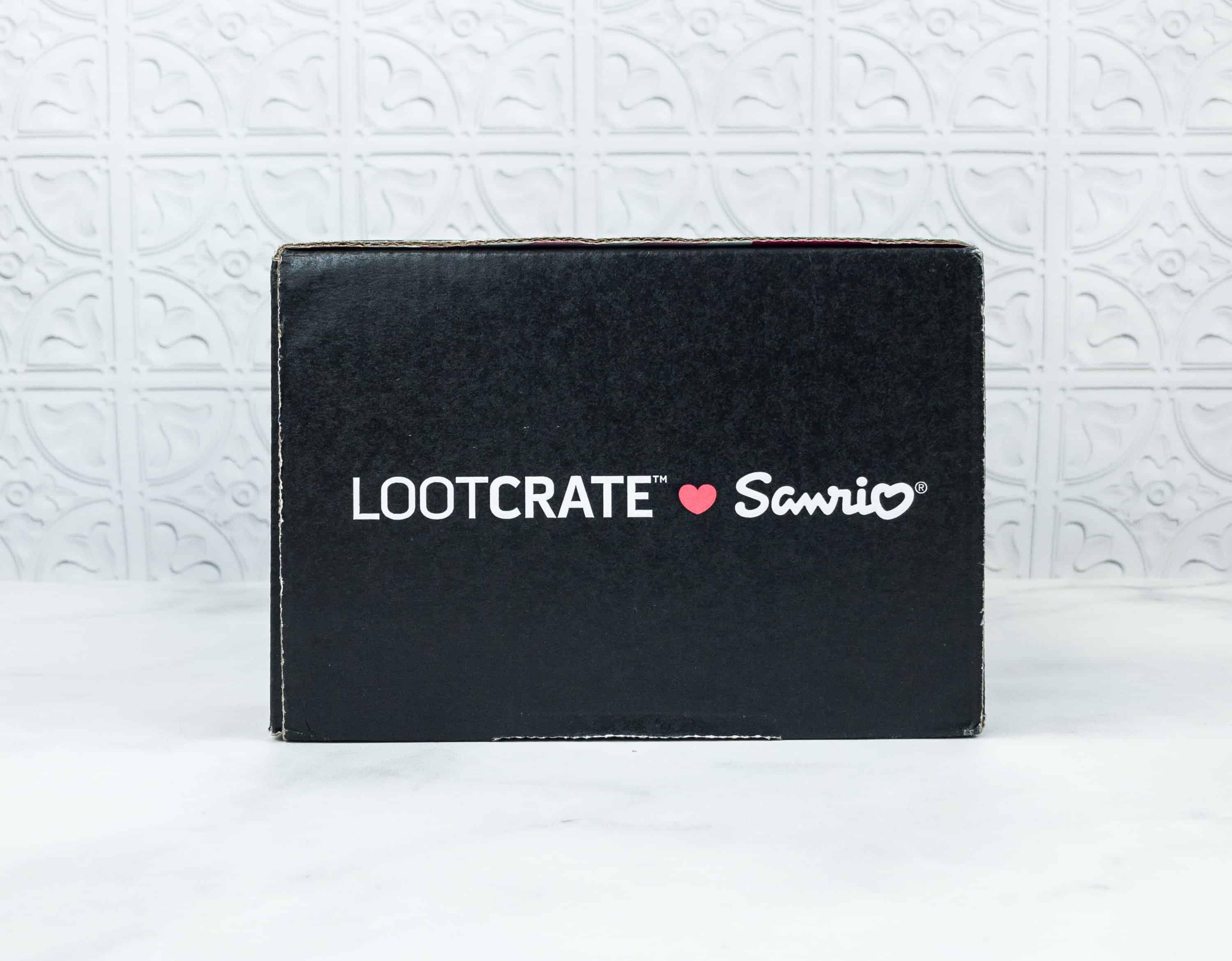 Just looking at the box makes us feel happy and excited!
The items were wrapped in Sanrio paper with Hello Kitty's ribbon as the sticker. The whole Sanrio gang is here!
Can't wait to see everything!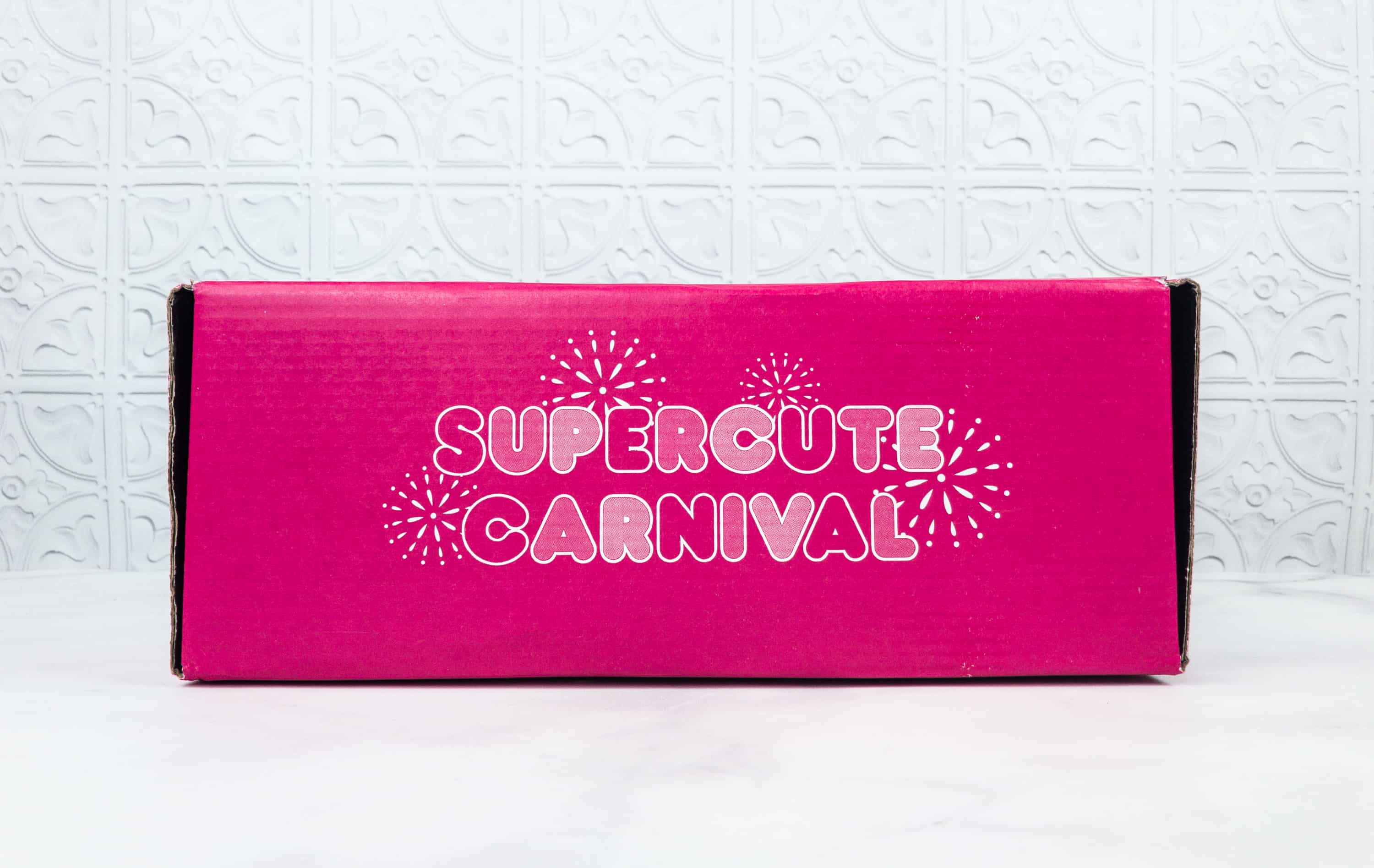 The Fall 2018 theme is SUPERCUTE CARNIVAL!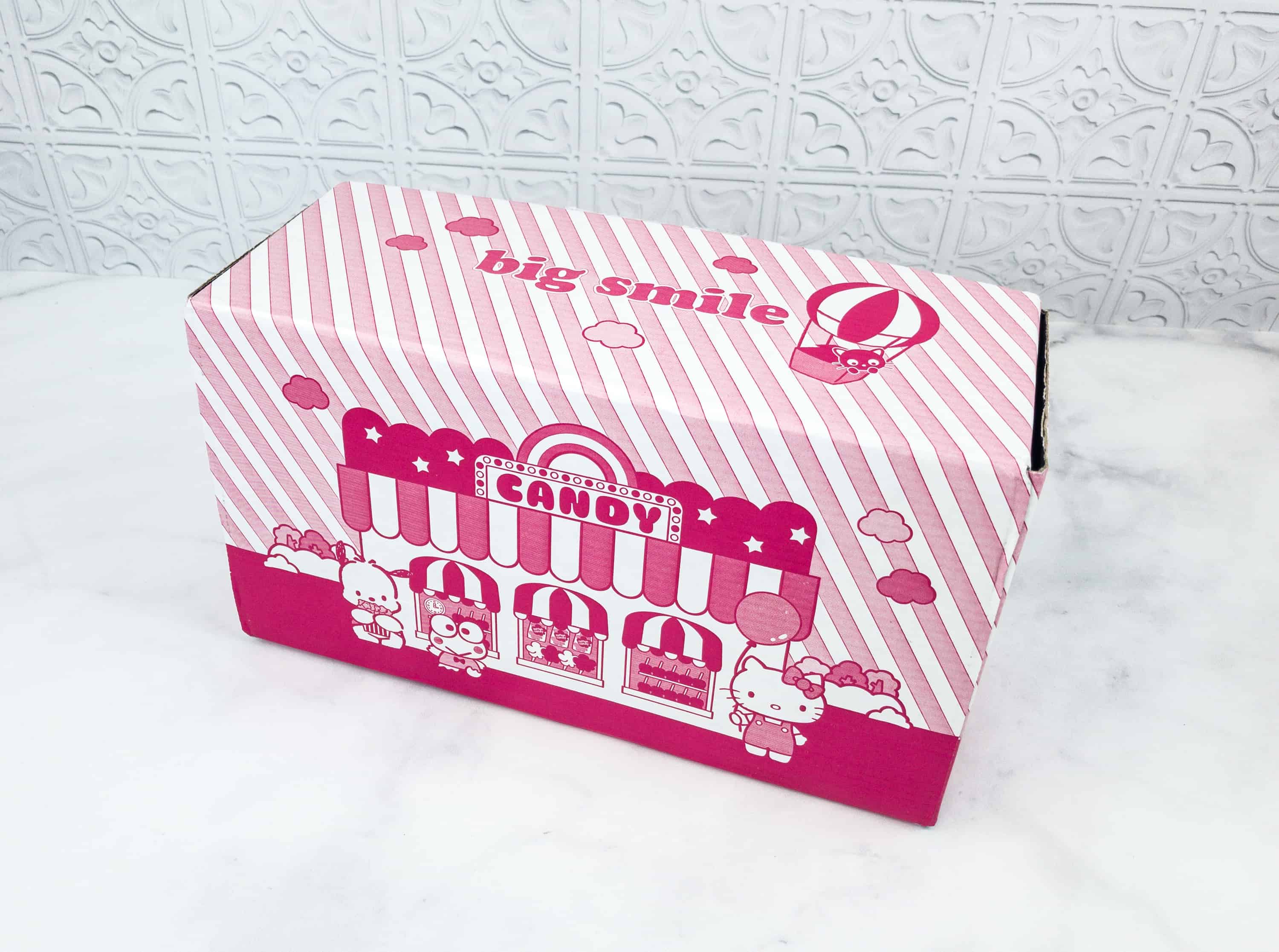 There's a cute candy store illustration on the box!
There's a game booth too!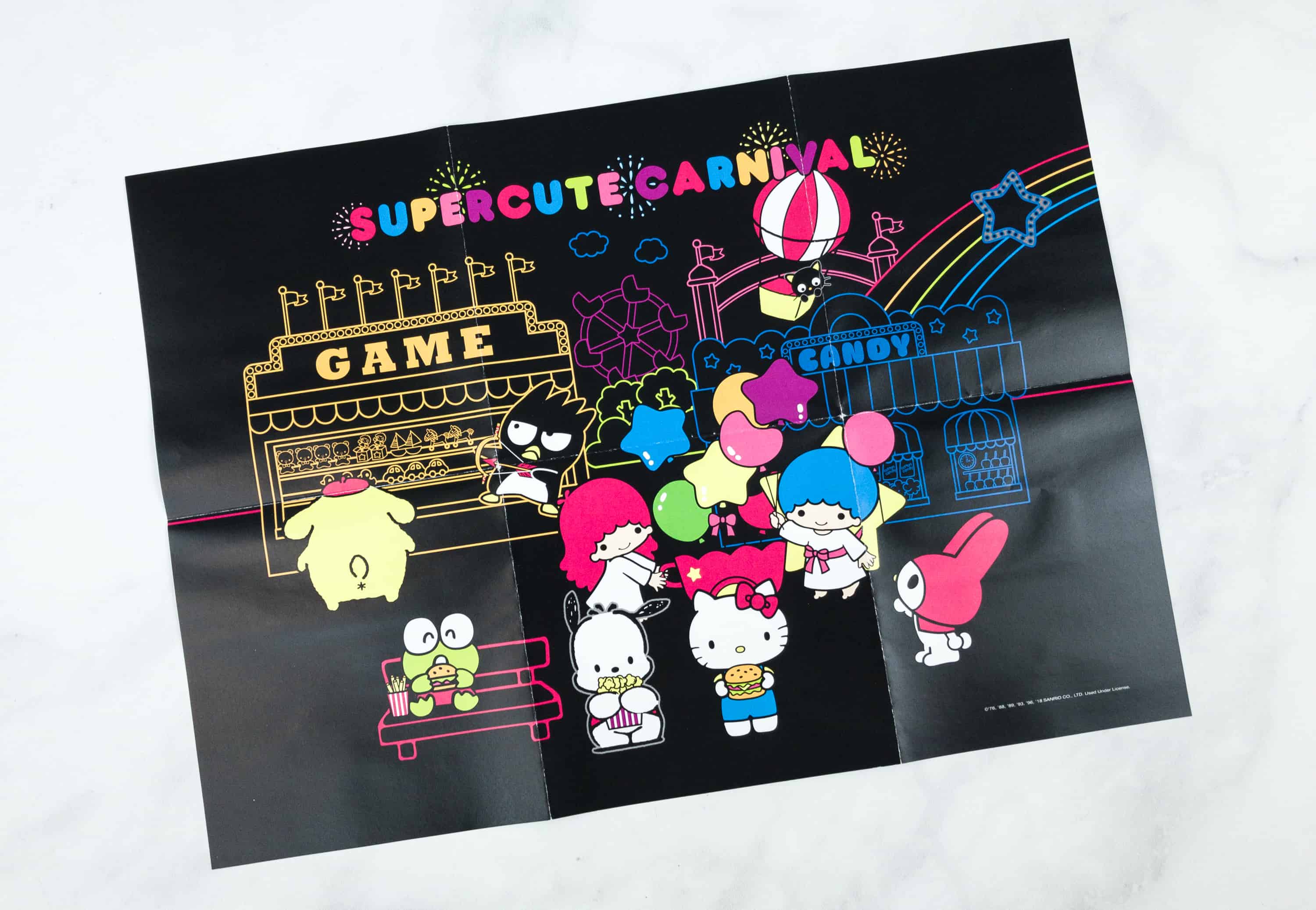 This poster with the Sanrio characters are adorable! They're enjoying in a festival, and the colorful illustrations stood out on the black background.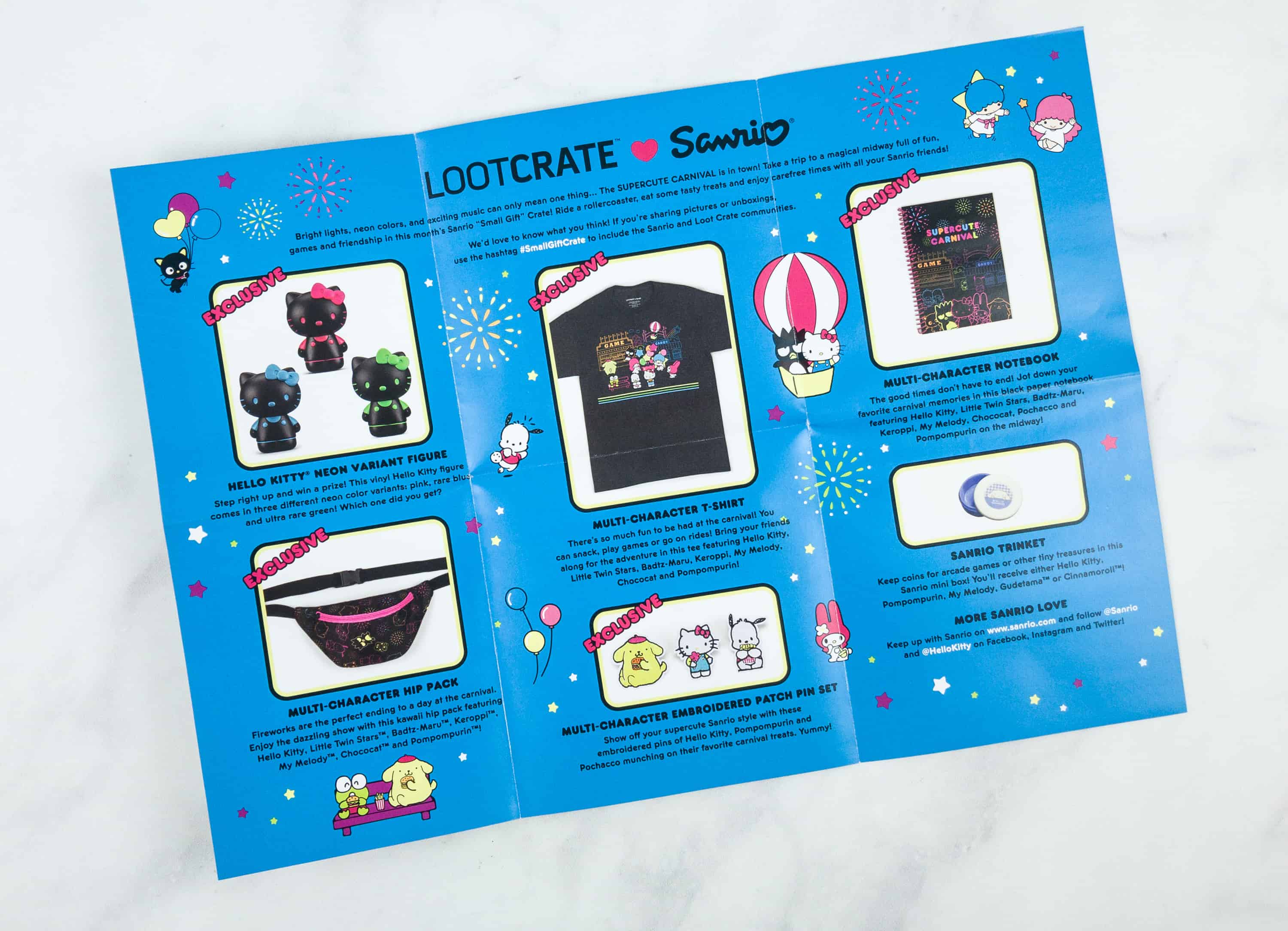 This cute information sheet provides item descriptions, as well as more information from Sanrio.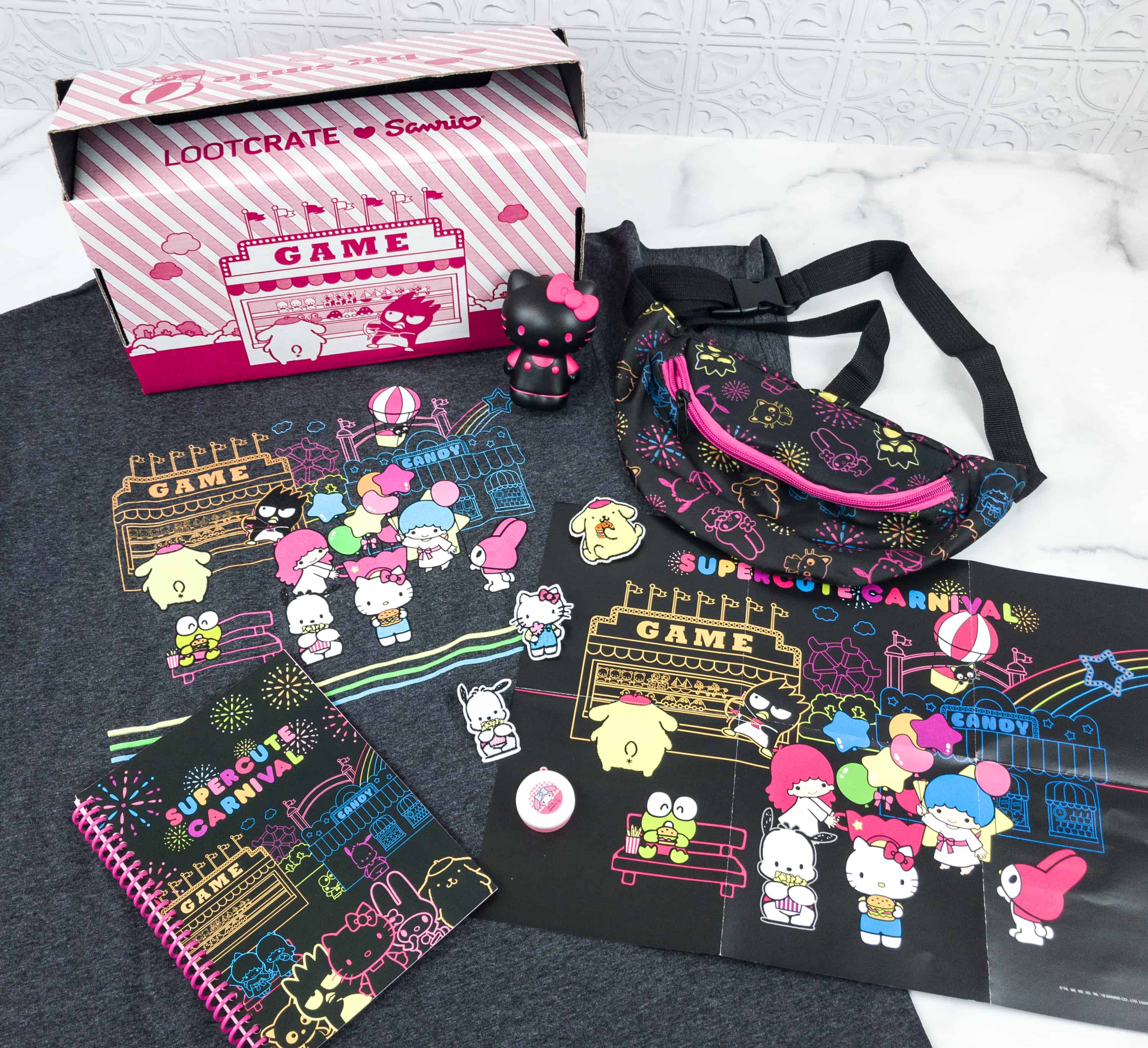 Everything in the Fall 2018 Box!
Sanrio Trinket. The container features My Melody on the cover!
You can put small items here, like pills and whatnots. It seals nicely too. The lid is in white and the container itself is pink.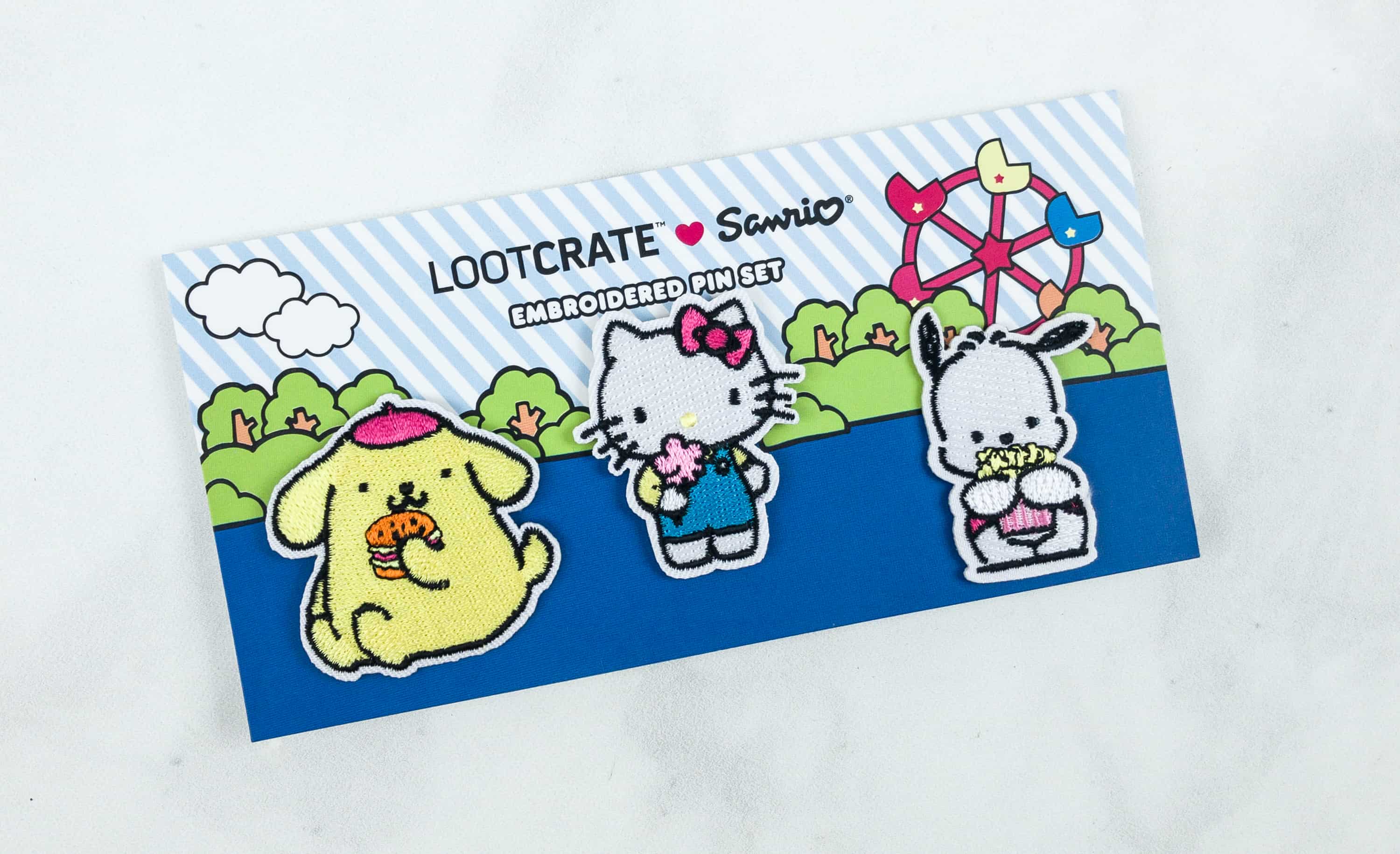 Multi-Character Embroidered Patch Pin Set. This embroidered pin set includes Hello Kitty, Pompompurin, and Pochacco!
Each patch has a pin attached to the back, so you can put it wherever you like. I can't wait to use them to dress up my bag and jacket!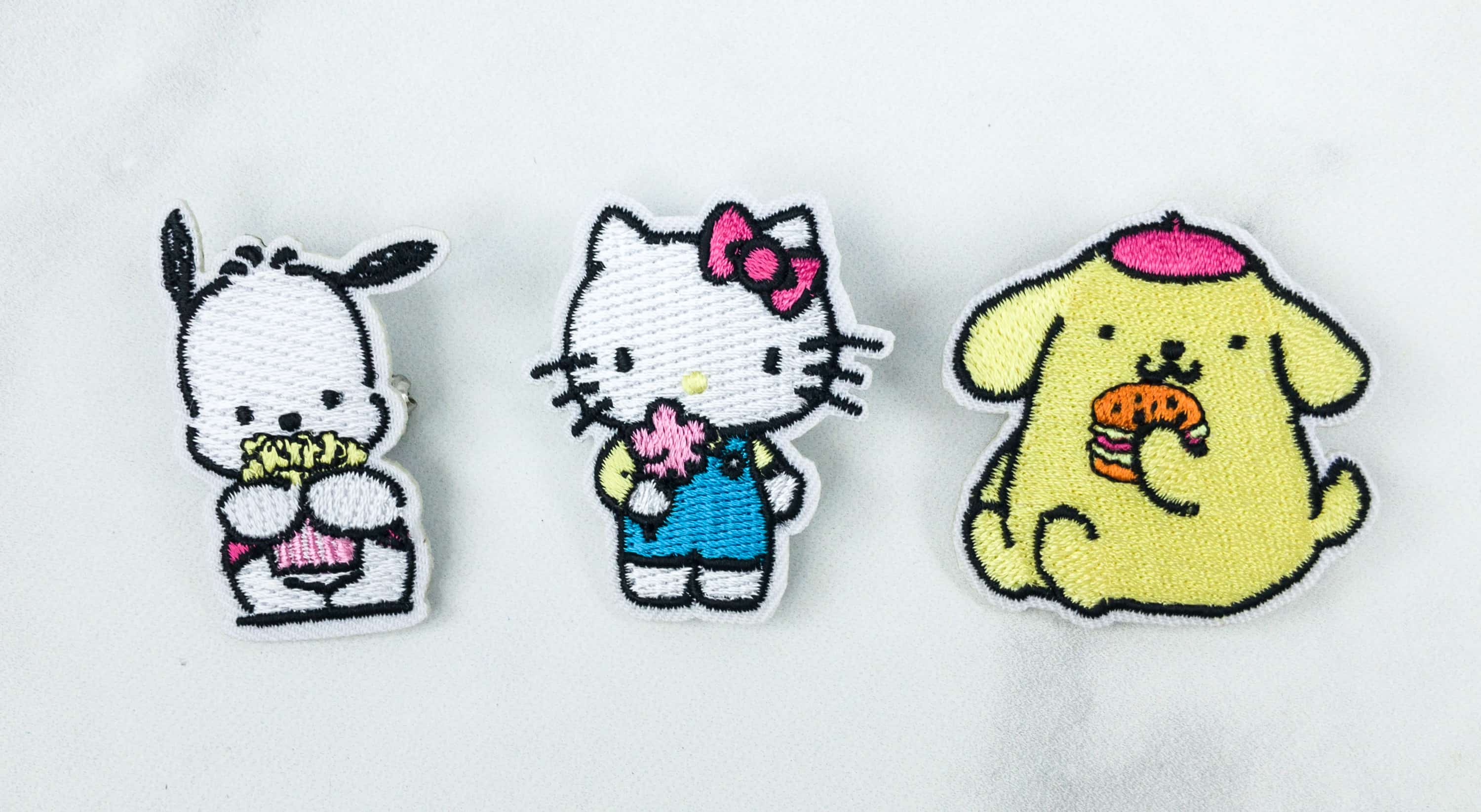 The details are on point!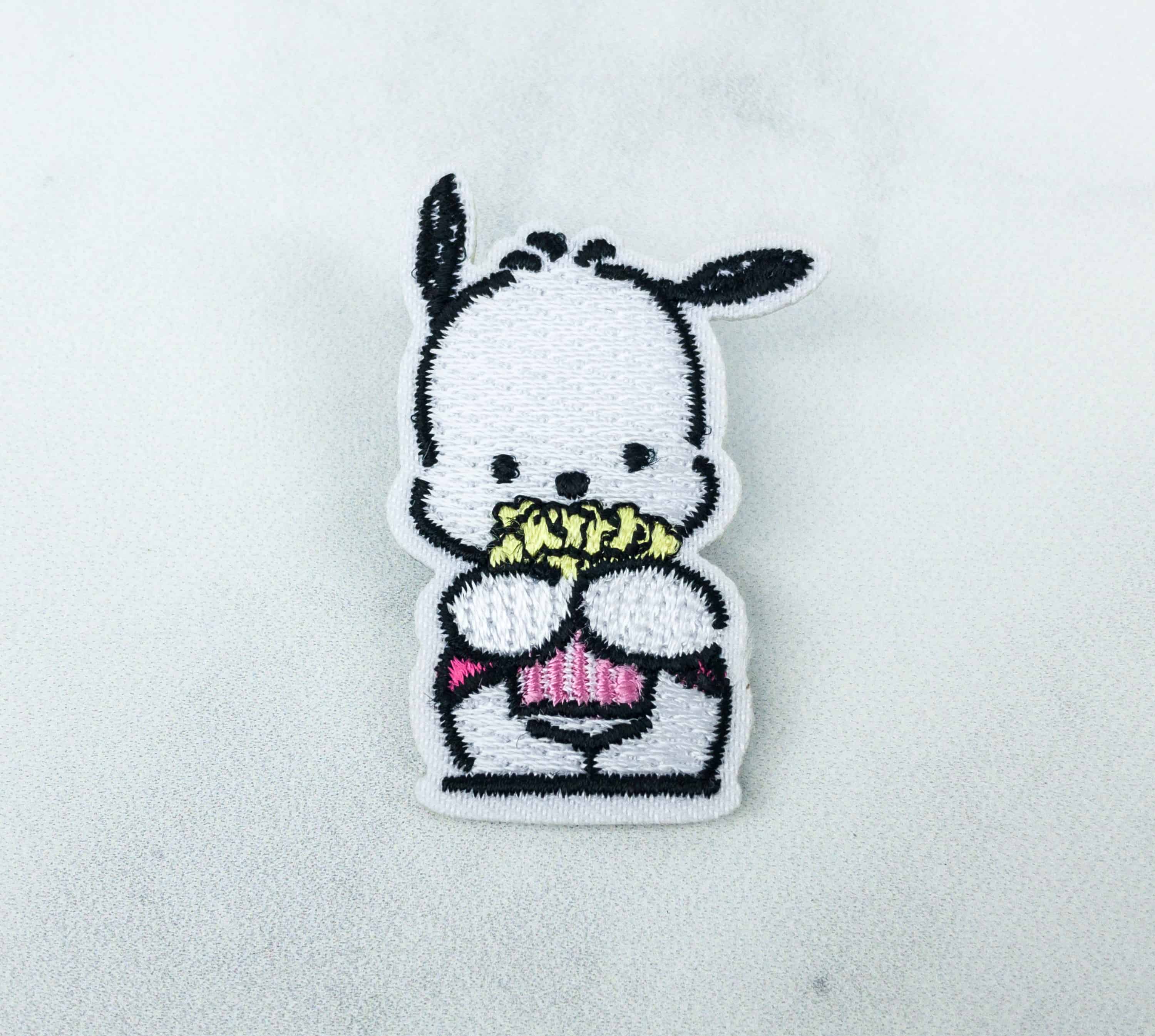 Pochacco, a white dog with black ears, is carrying a box of popcorn. He's super cute!
Who doesn't know Hello Kitty? Her signature ribbon and adorable whiskers are spot on. She's also holding a pink flower.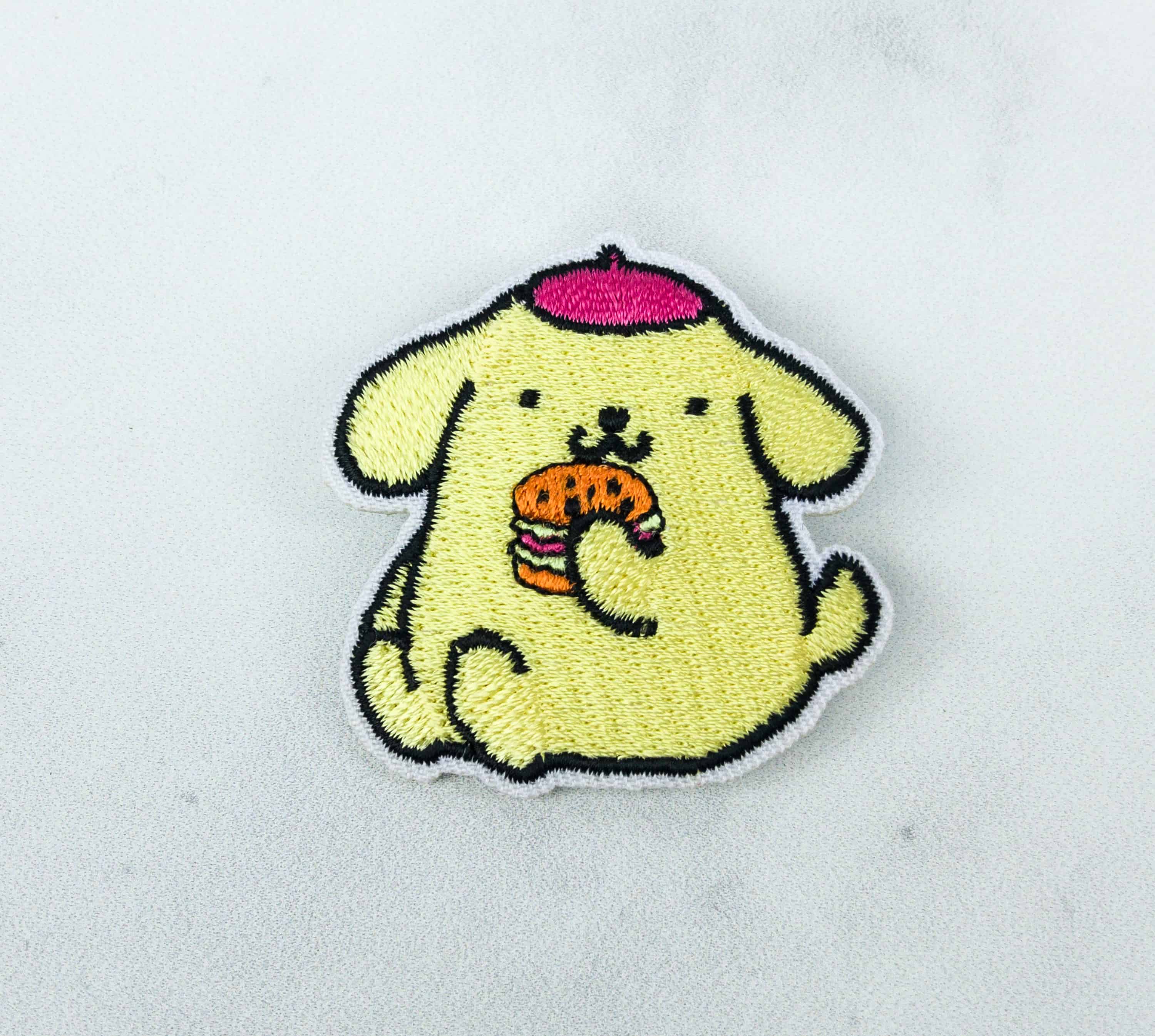 PomPomPurin is adorable as ever with his pink hat and signature smile. He's even having a burger! So adorable!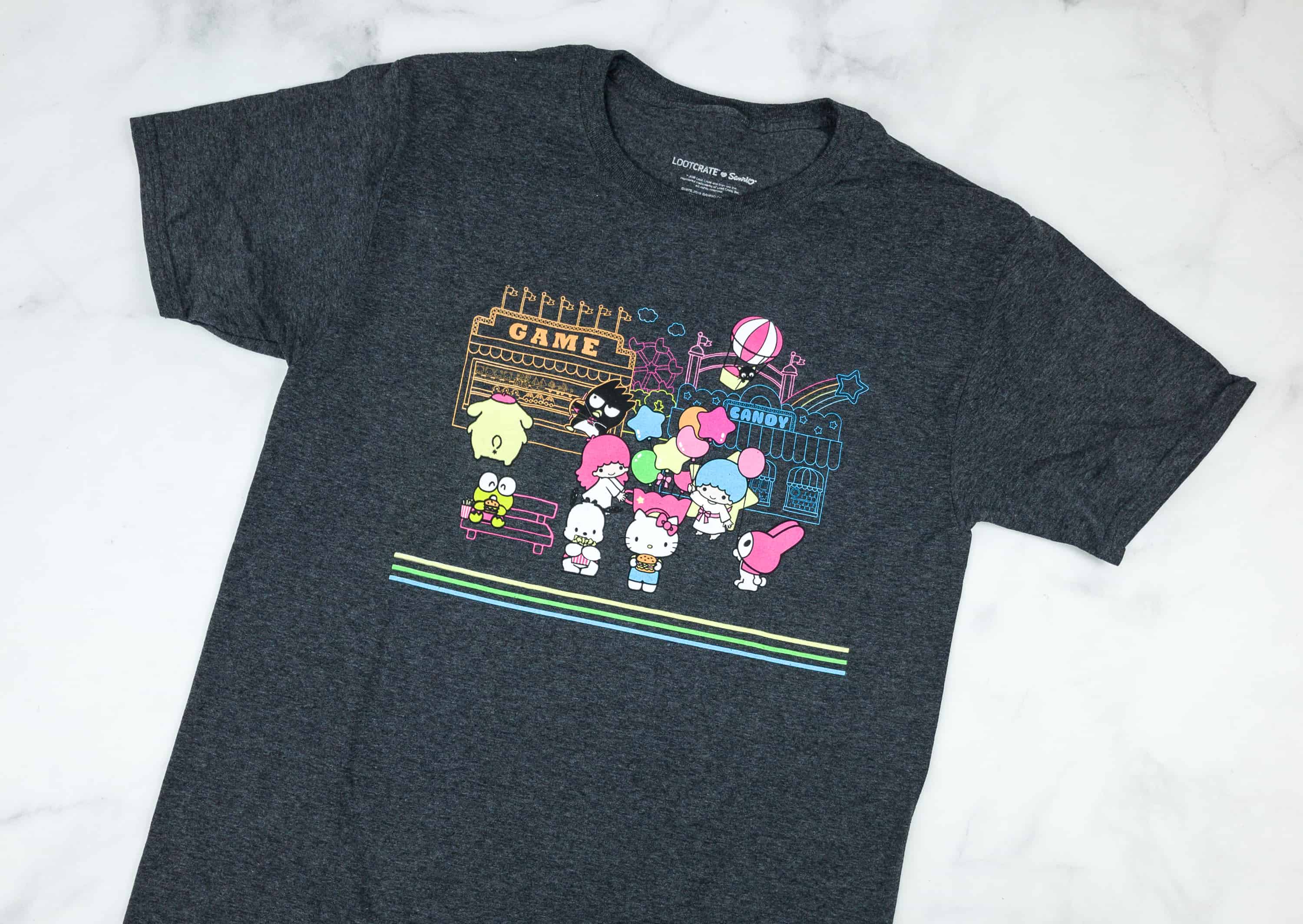 Multi-Character T-Shirt. The shirt features the same design as the poster! It's in dark gray and has a comfortable fit.
My opinion on the illustration stays the same. It's super adorable and it's even cuter on the dark background!
Multi-Character Hip Pack. Staying true to the carnival theme, this hip bag's print features fireworks. It has the cutest Sanrio characters present too.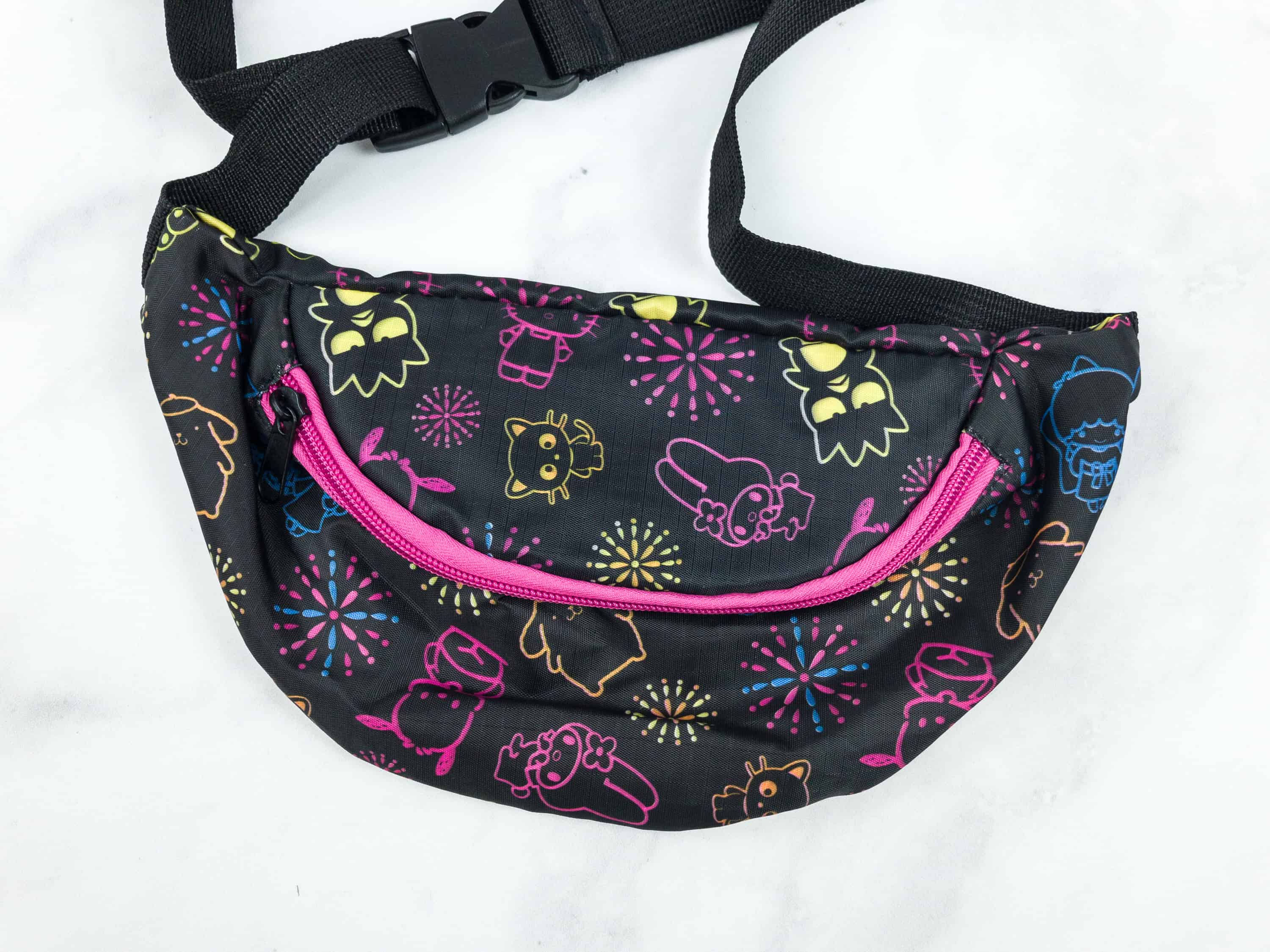 It has a sturdy pink zipper that secures the contents of the bag.
It has a pink lining with another zippered pocket for additional storage.
You can adjust the length of the strap as you see fit. It's also spacious enough to carry money, keys, or a cellphone.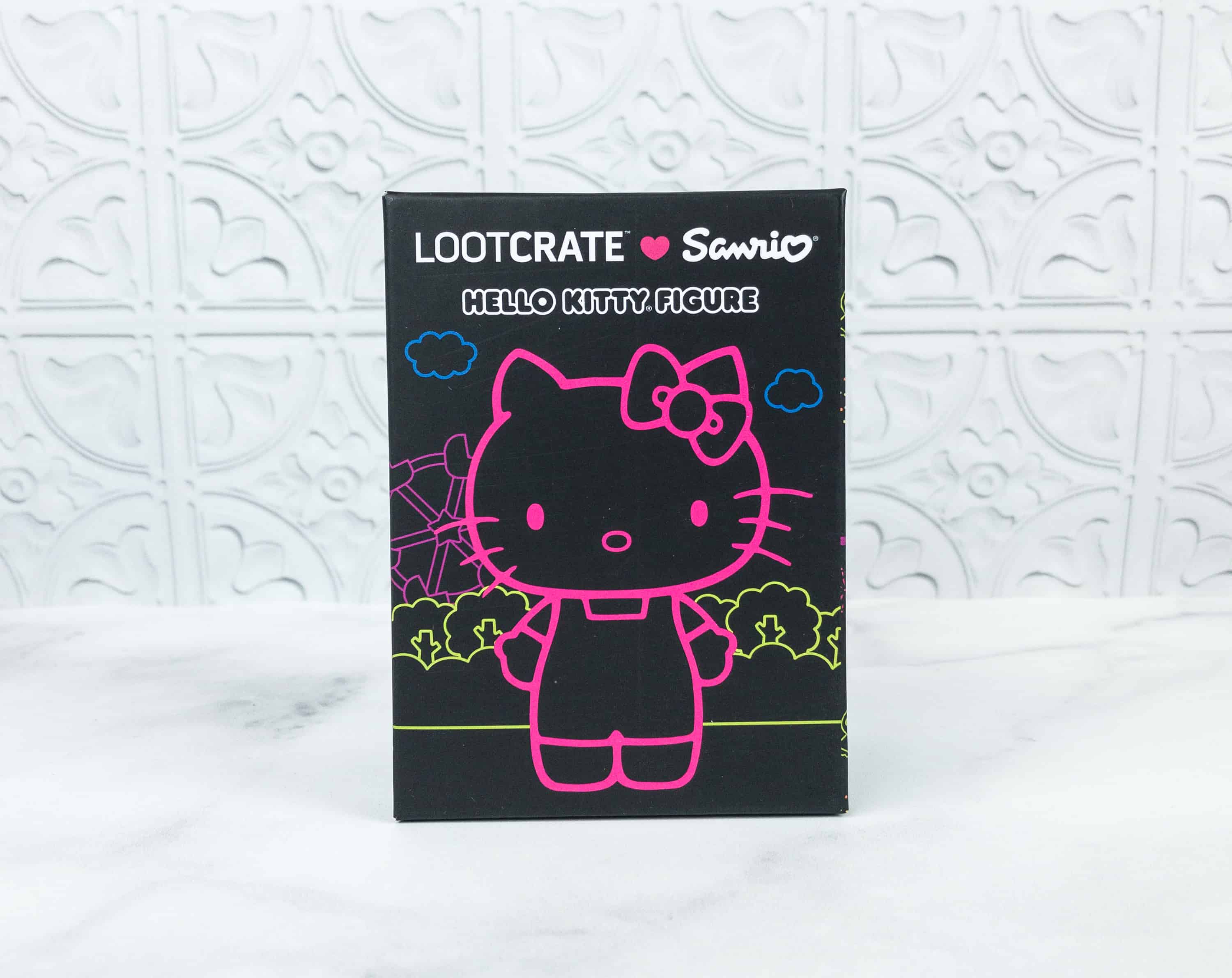 Hello Kitty Neon Variant Figure. Seeing this made me really excited! We got a Hello Kitty figure, and it's a neon one!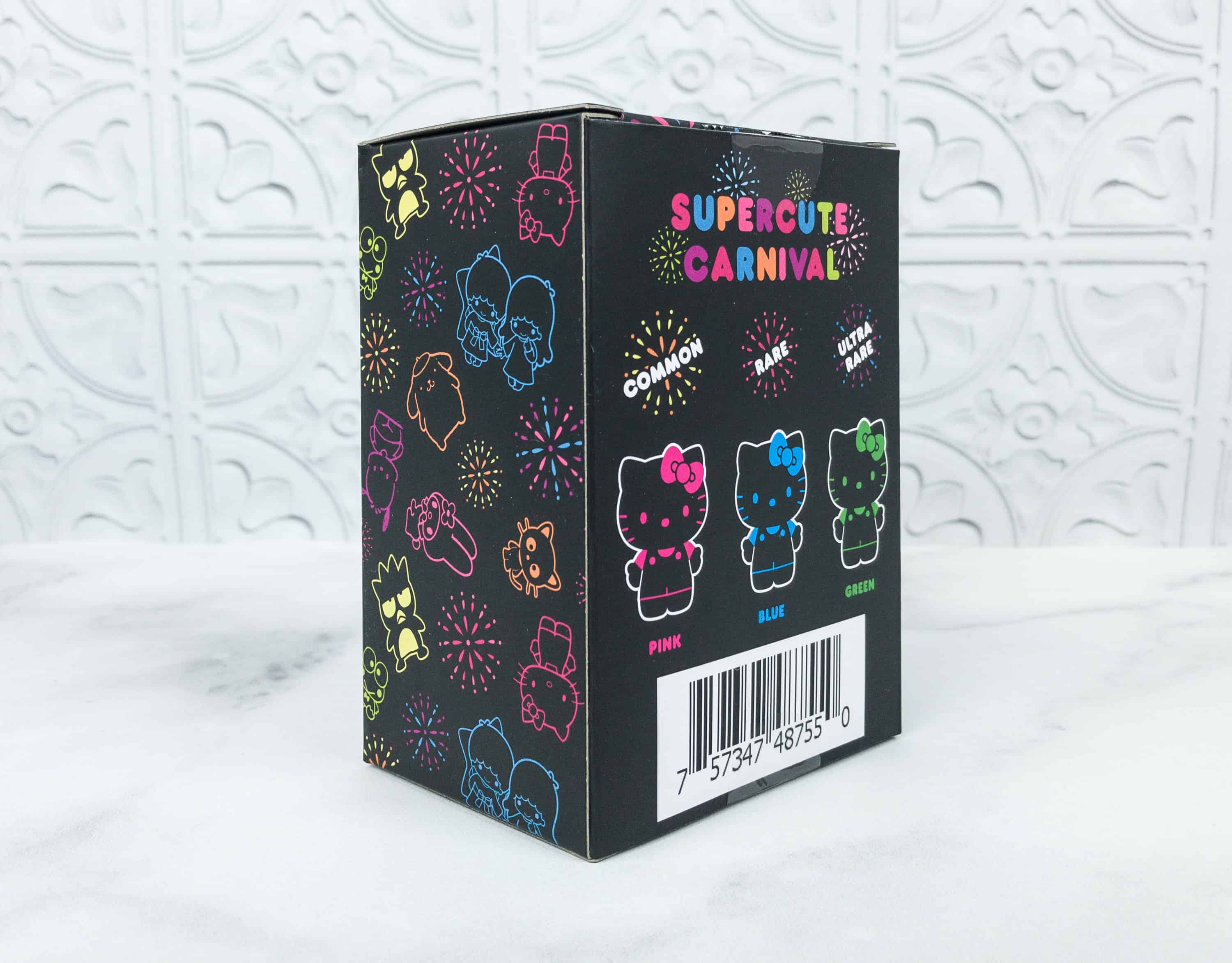 There are different variations of the Hello Kitty neon figure as indicated in the box: pink, blue, and green.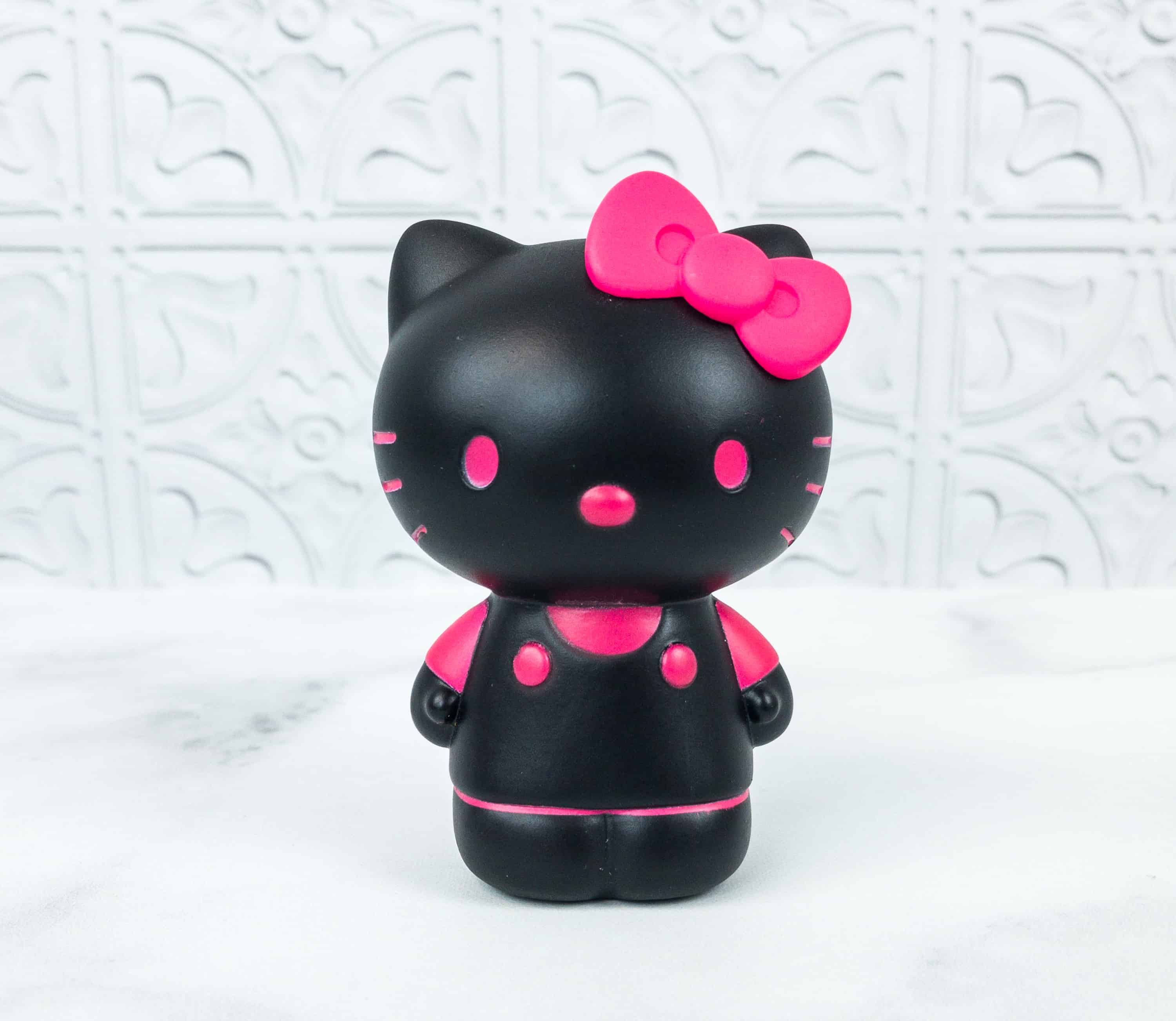 I got the most common variation, the pink one! It's black all over while the highlights are in pink, like its eyes, nose, whiskers, and ribbon. It's unique and cute.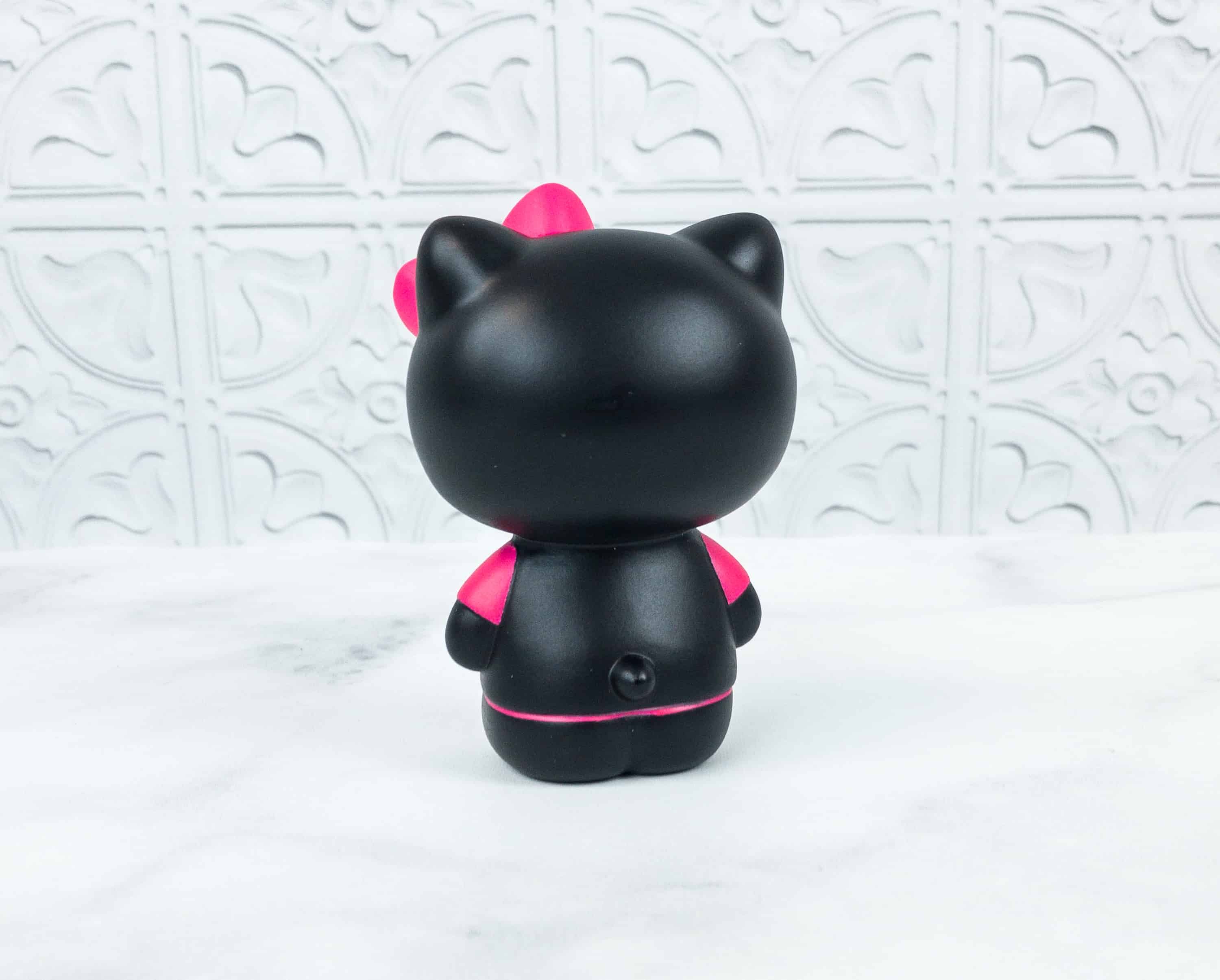 Even from the back, you can tell that it's made with quality. Everything looks so seamless.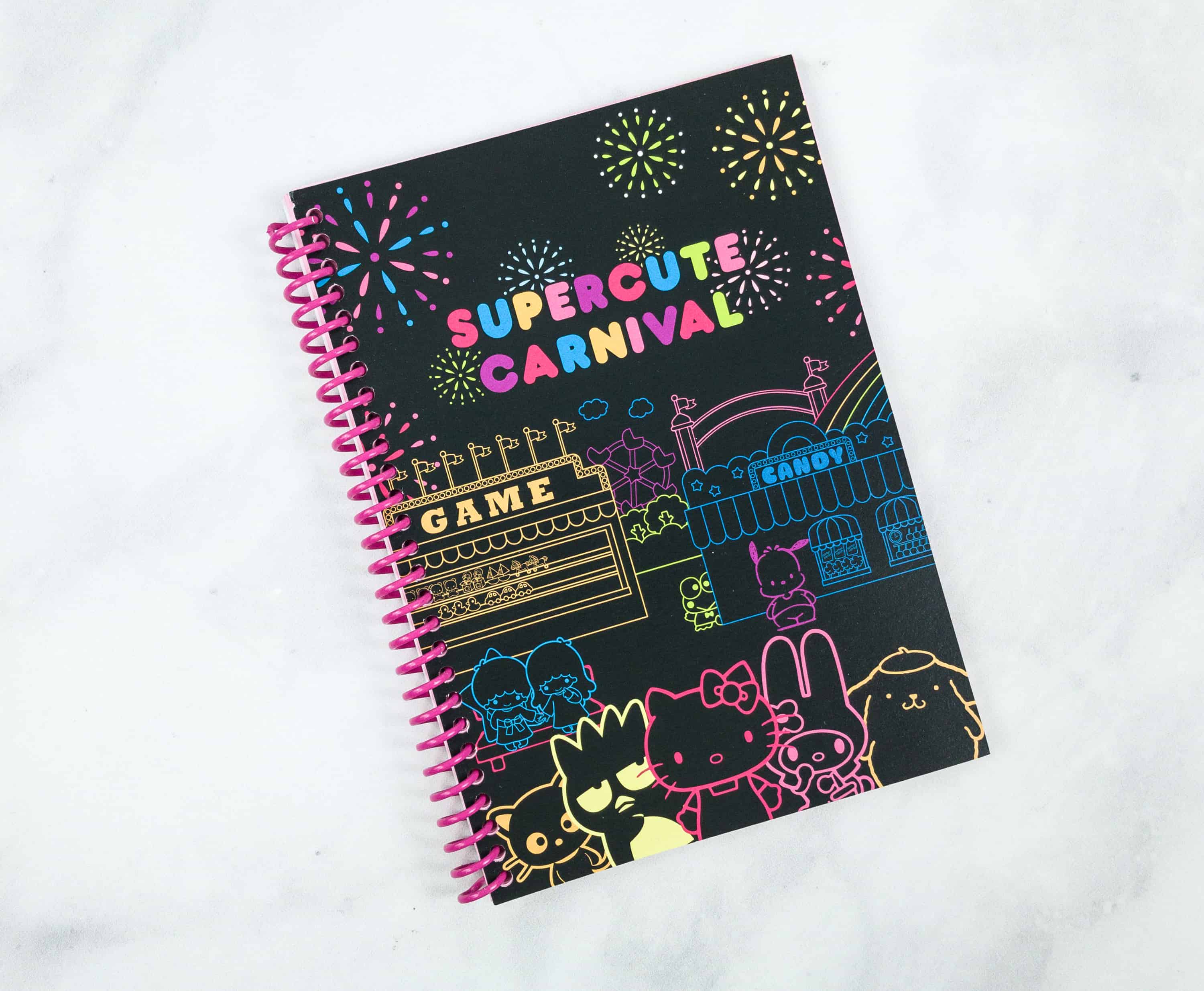 Multi-Character Notebook. Still in line with the theme, the notebook features a neon colored illustration of a festival on a black background. Of course, Hello Kitty and her friends are present too!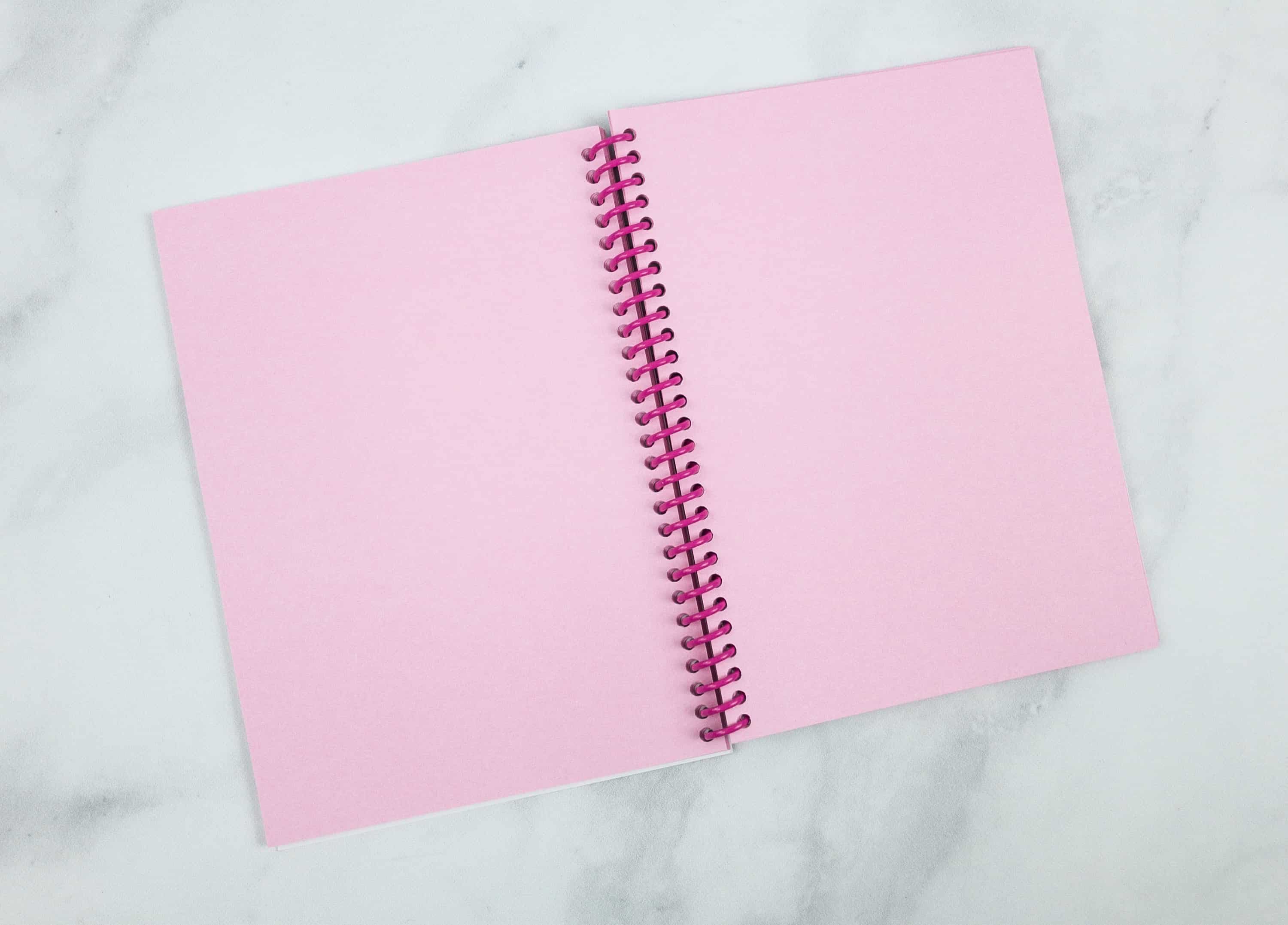 The pages are in pink. They are unlined, so you can doodle away!
Sanrio Small Gift Crate, as always, is overflowing with cuteness. This month's festival theme is one of our faves too, because it's colorful and it features lots of neon! My favorites are the shirt and the hip pack, but the rest are just as adorable. I just love that everything is matchy matchy! If you're a Sanrio item collector, this is a great way to treat yourself to licensed Sanrio goods every quarter! I'm excited for the next one already!
What did you think of the Fall 2018 Sanrio Small Gift Crate?
Visit Hello Kitty and Friends to subscribe or find out more!