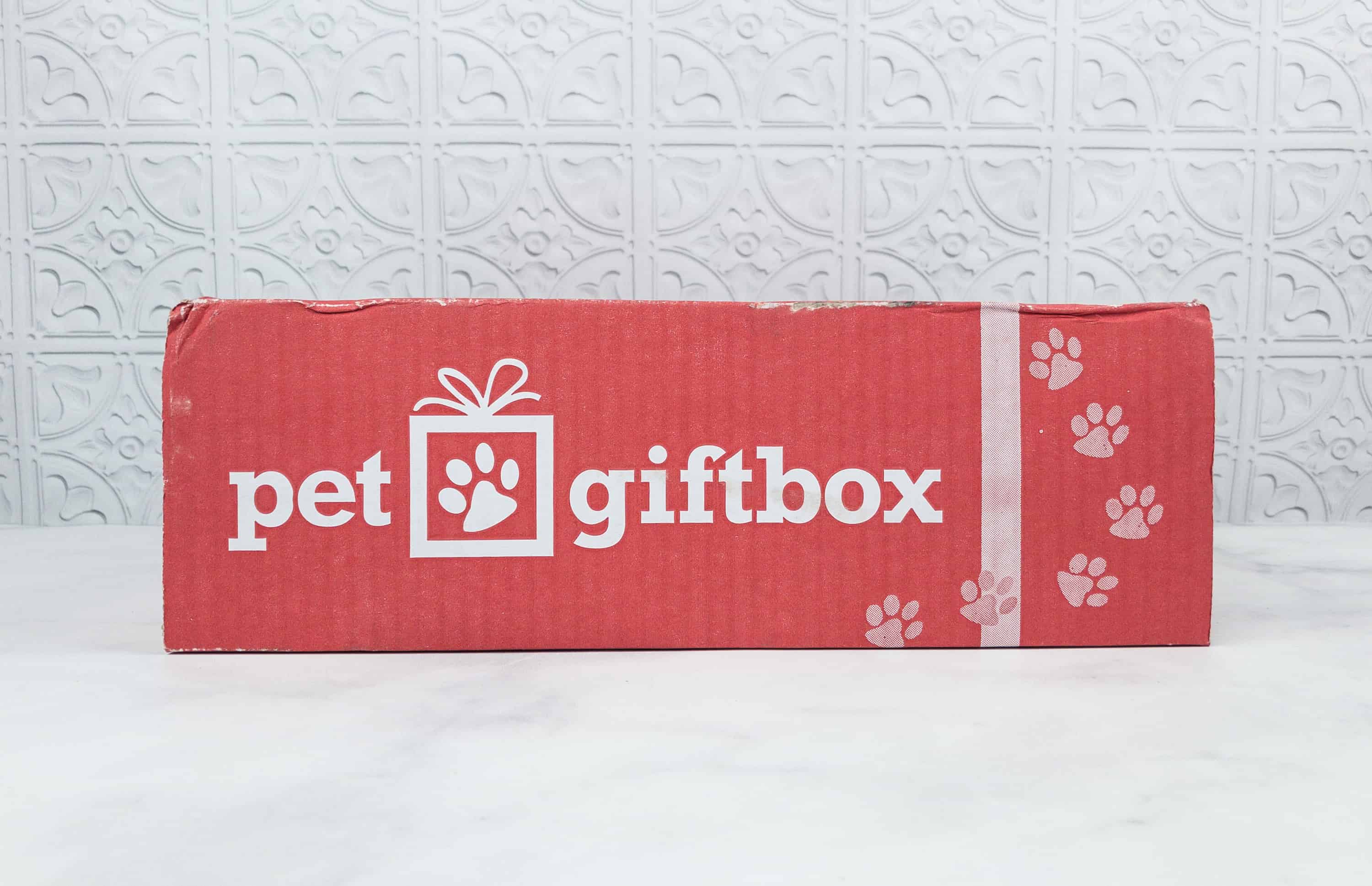 PetGiftBox is a monthly subscription box for dogs or cats. A selection of toys, treats, chews and accessories are included based on your pet's size. With each purchase you can earn points to redeem for free boxes and other great goodies. Plus, each purchase helps feed 10 rescue pets.
PetGiftBox costs $29.99 for a 1-month subscription.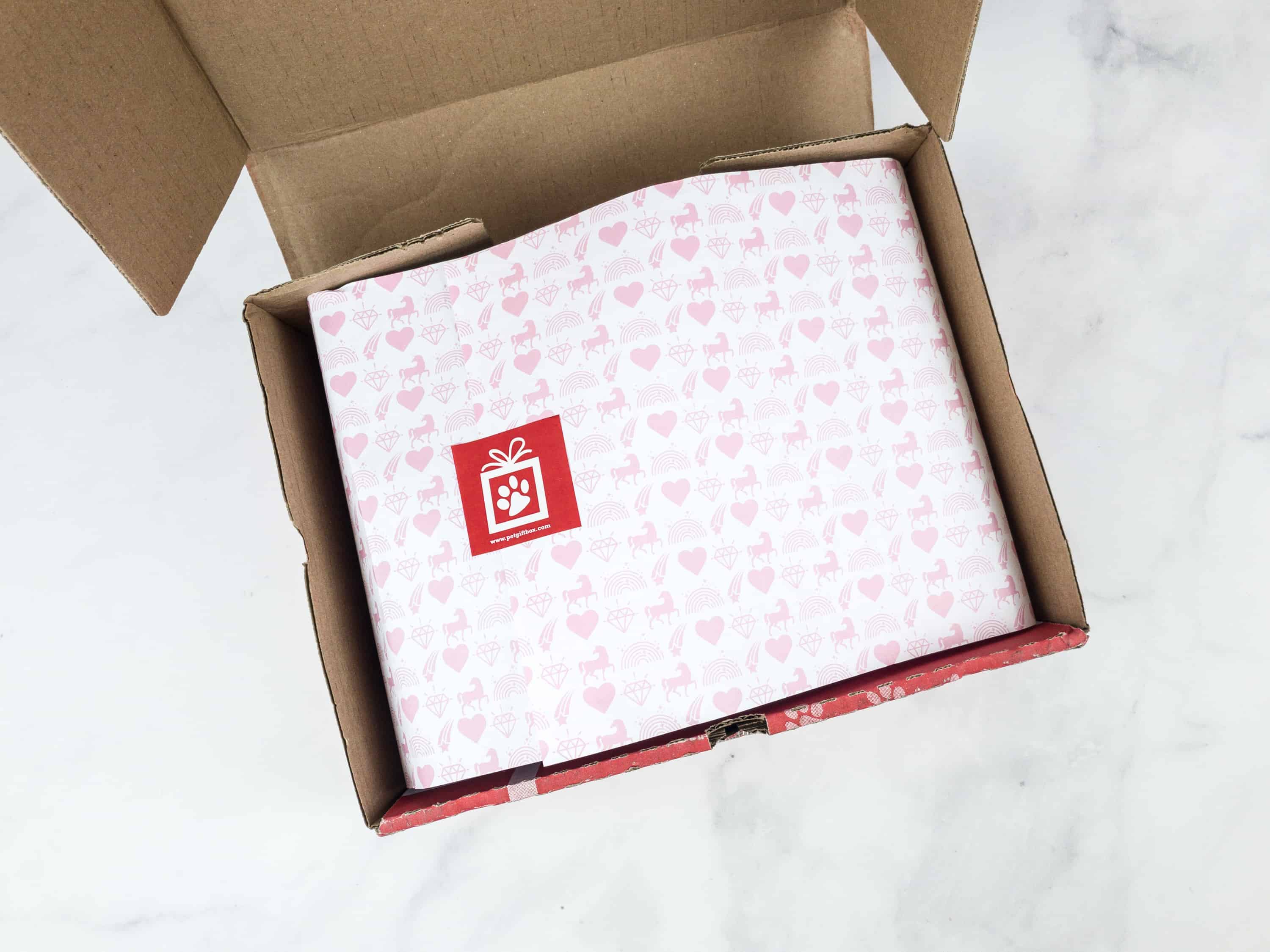 DEAL: Save 50% on your first box! Use coupon code HELLOSUB50.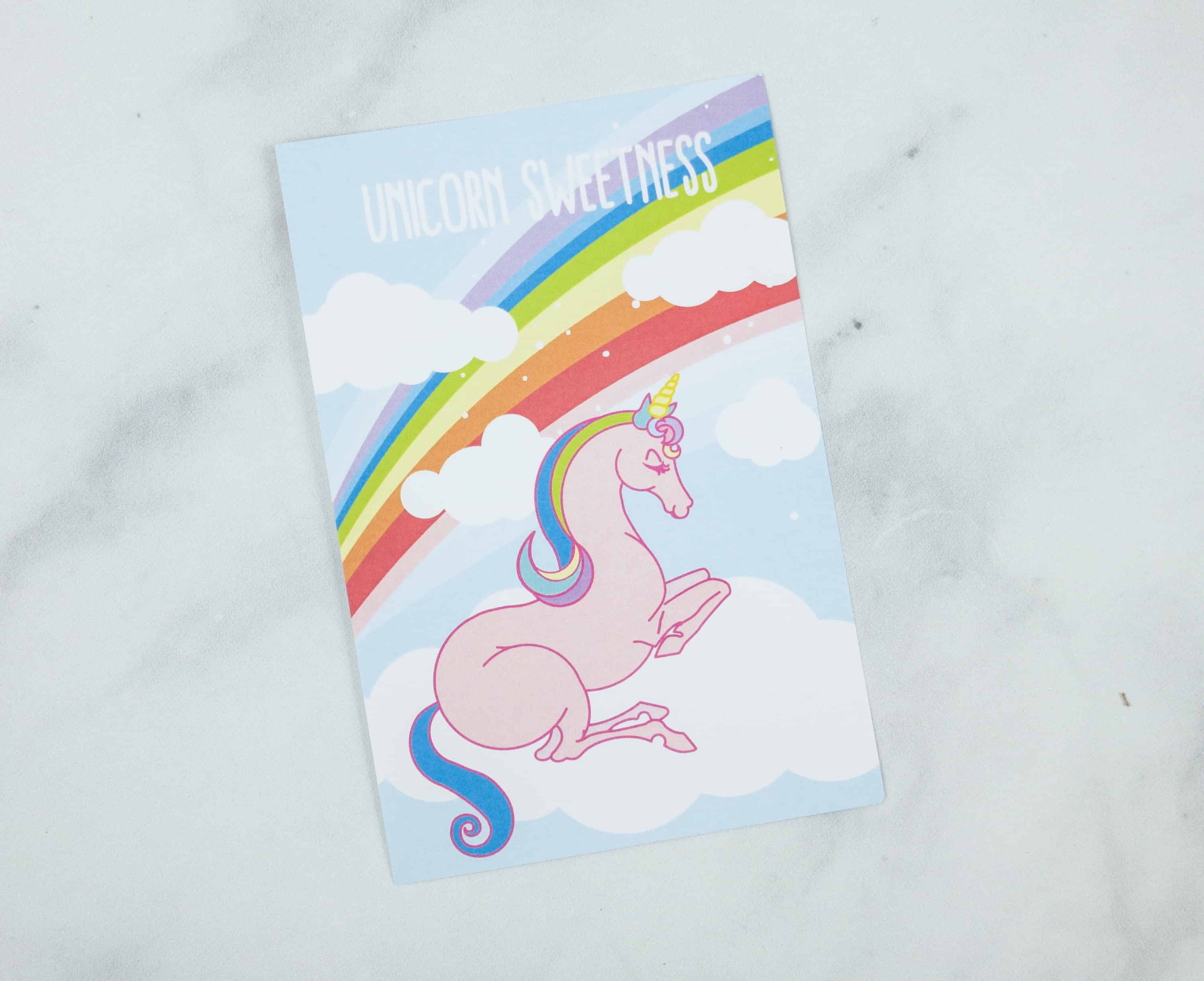 September theme was Unicorn Sweetness.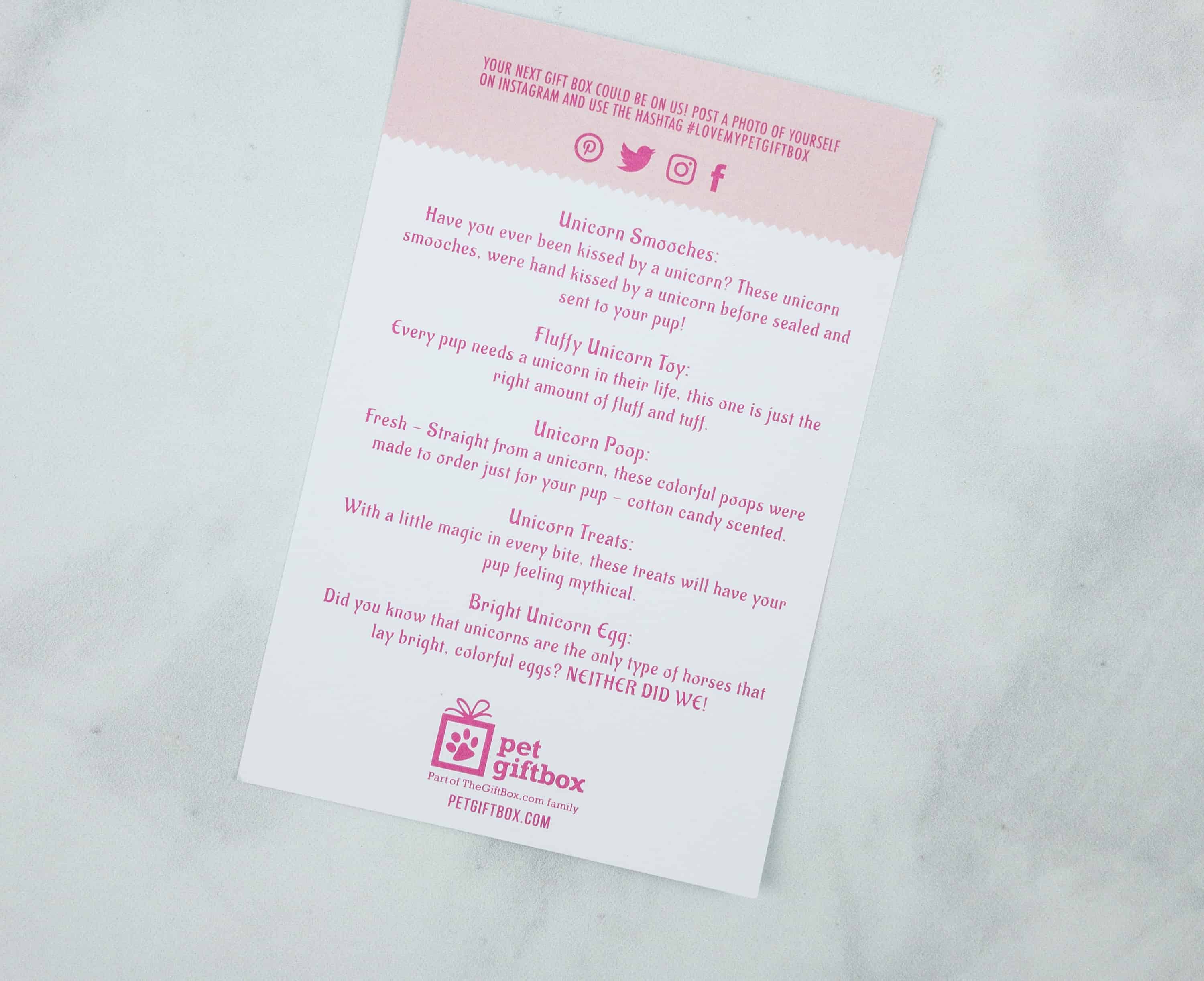 The info card lists all the items in the box, along with a brief description.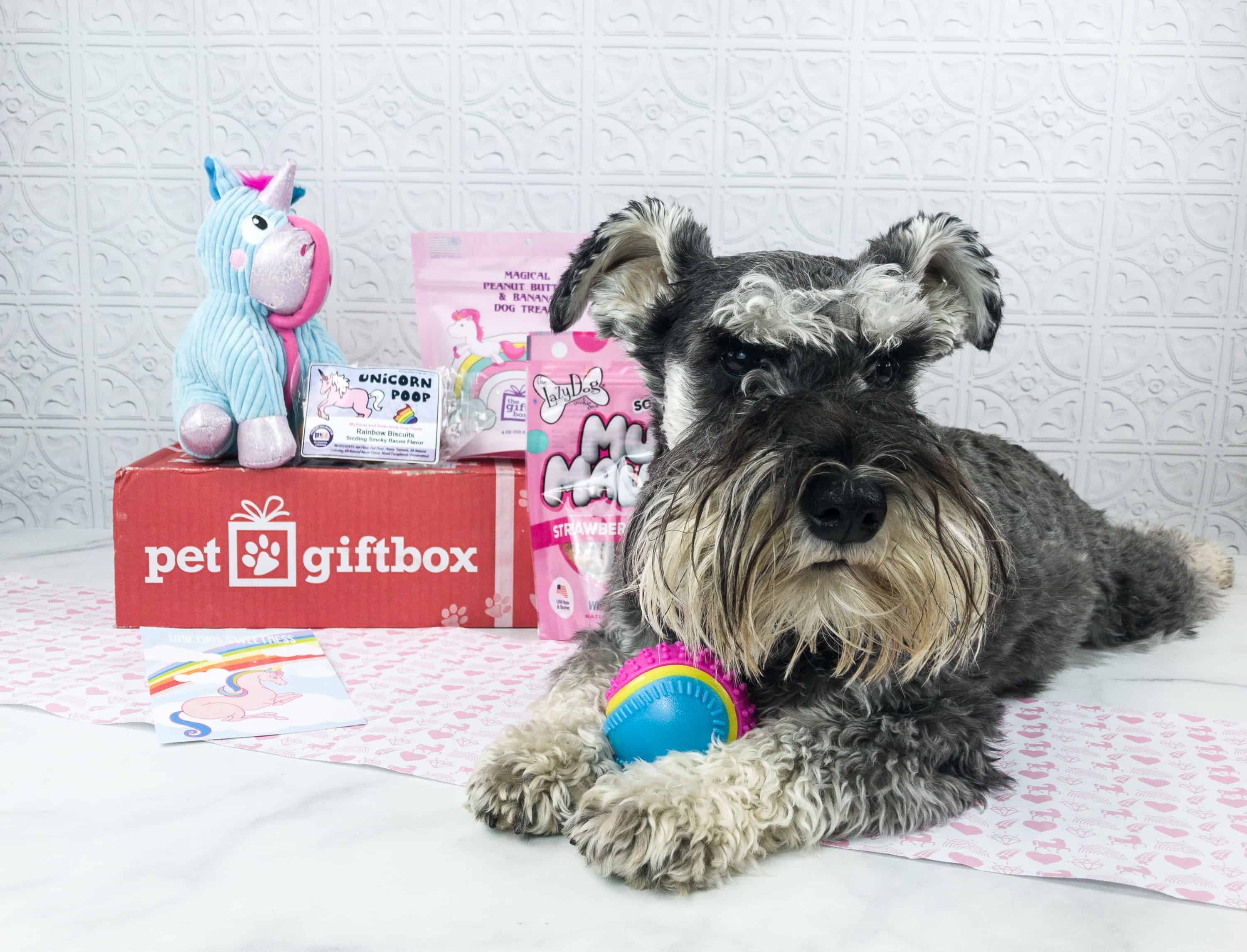 All of the items in our September PetGiftBox!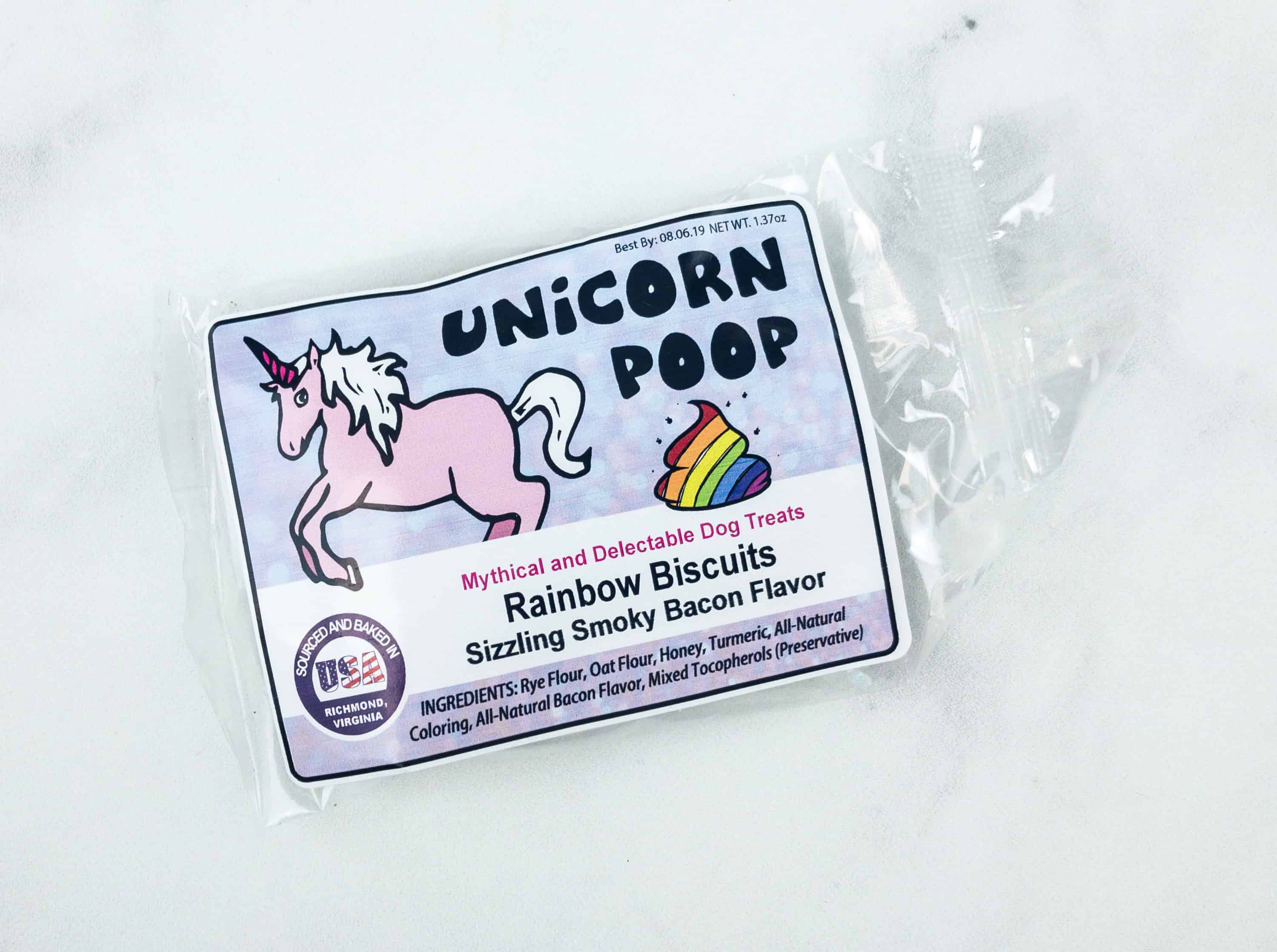 Unicorn Poop Rainbow Biscuits in Sizzling Smoky Bacon Flavor. Like unicorns, these rainbow biscuits are so enchanting. They are primarily made from rye and oat flour, honey, and turmeric, with a natural bacon flavor.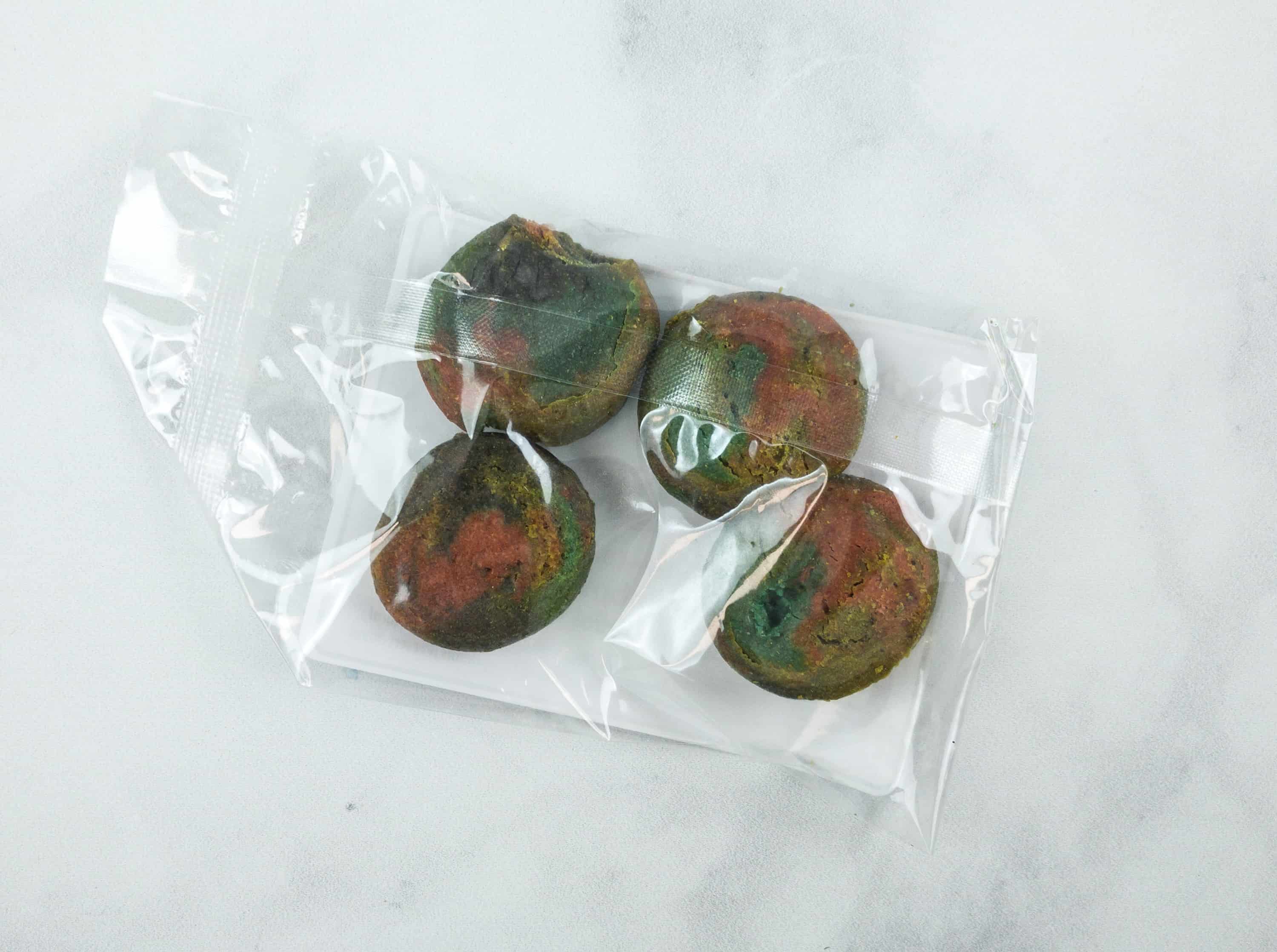 One pack contains four pieces of these yummy dog biscuits.
These treats sure are colorful. Each piece is soft and they do smell like bacon!
Spot Sensory Ball Rubber Dog Toy ($5.21) This sensory ball is made from a flexible yet durable TPR rubber with multiple textures.
It's made to enhance your dog's five senses (sight, hearing, taste, touch, and smell).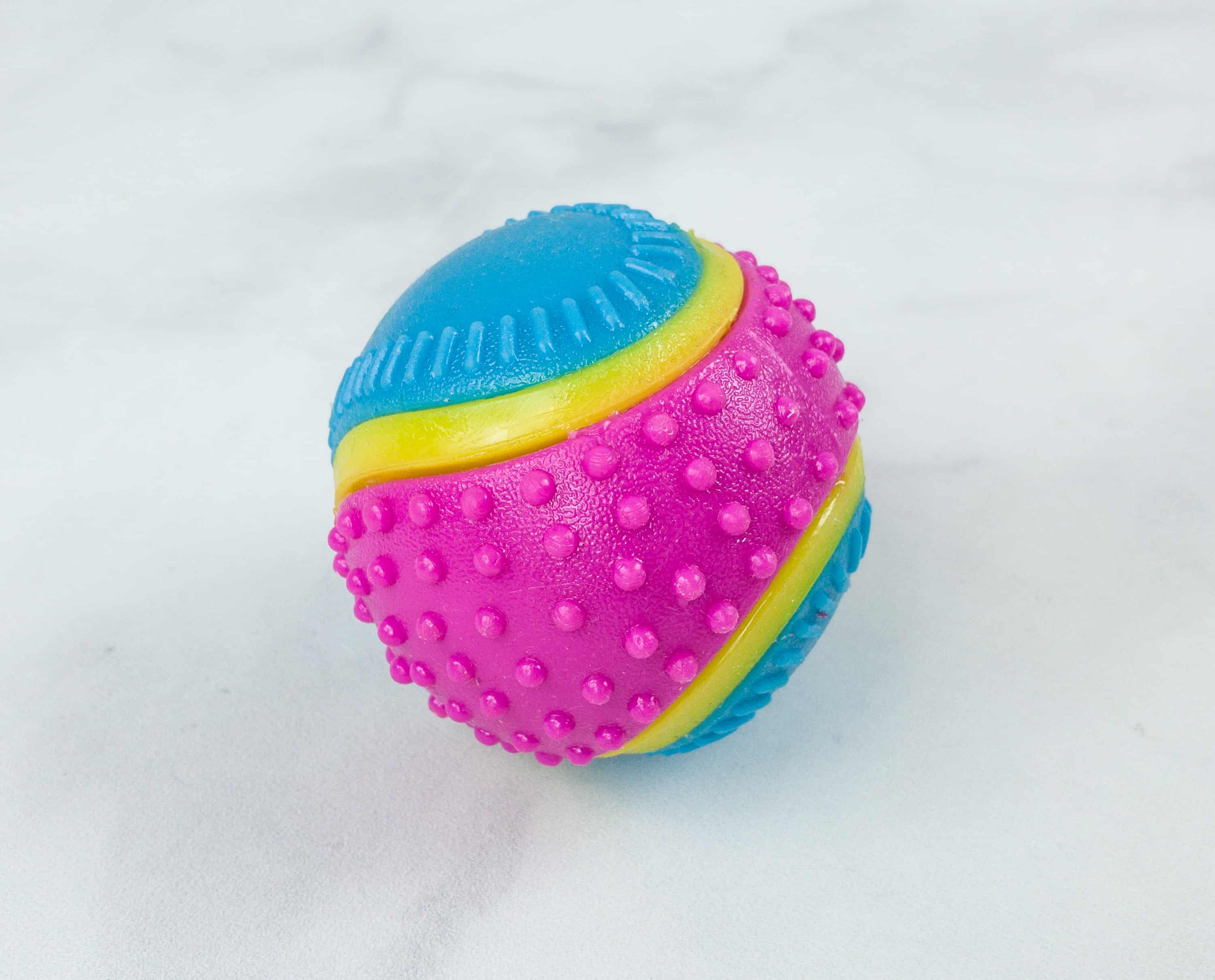 Inside the rubber ball is a soundbell and a squeaker. It also smells and tastes like beef. Our pups didn't want to let go of this for quite a while!
Petstages Corded Seamz ($11.49) No one can resist a unicorn, even our pups!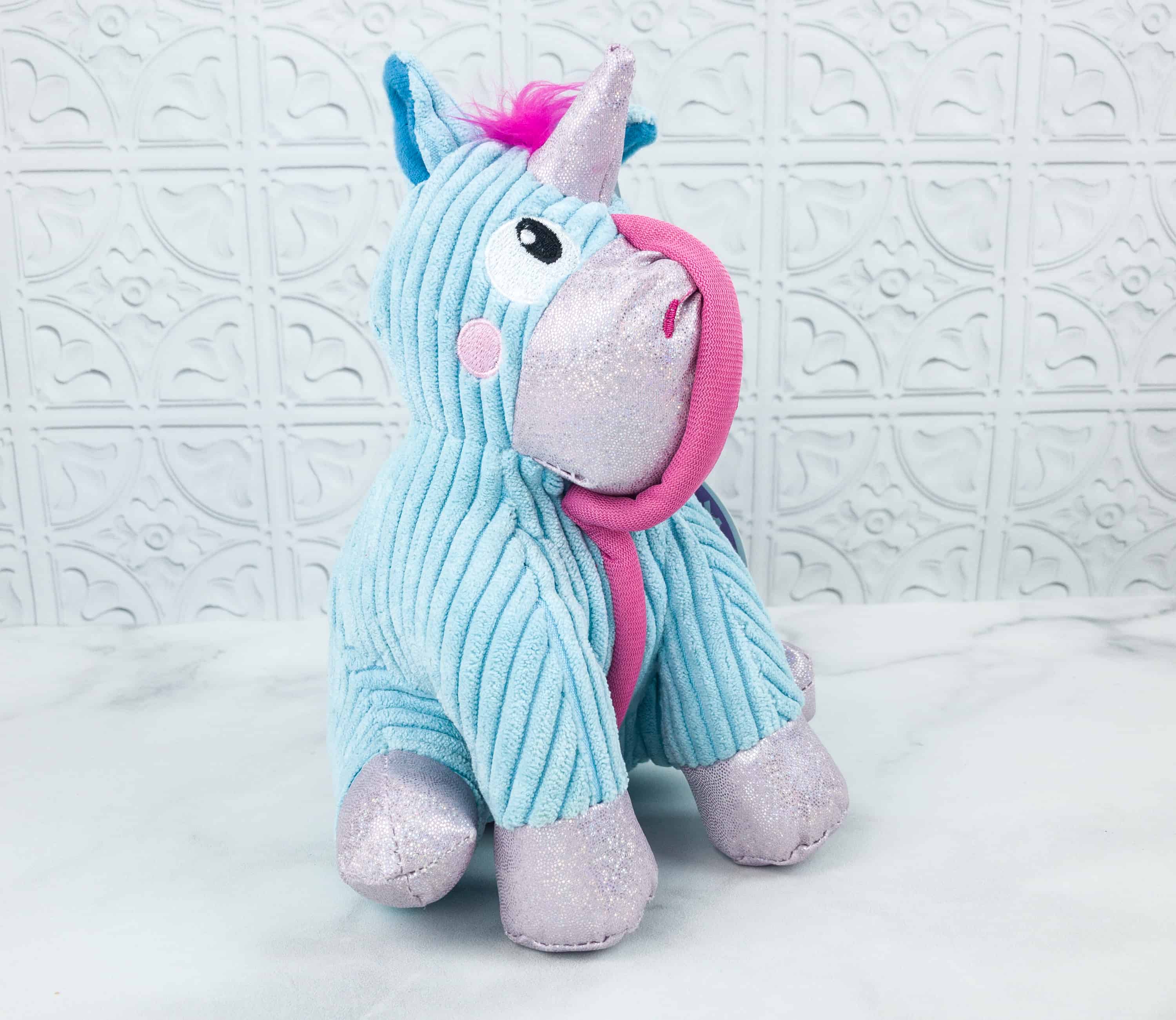 This lovely unicorn is Dean's newest toy!
It's a super cute plush toy made from soft corduroy fabric with double stitched corded seams.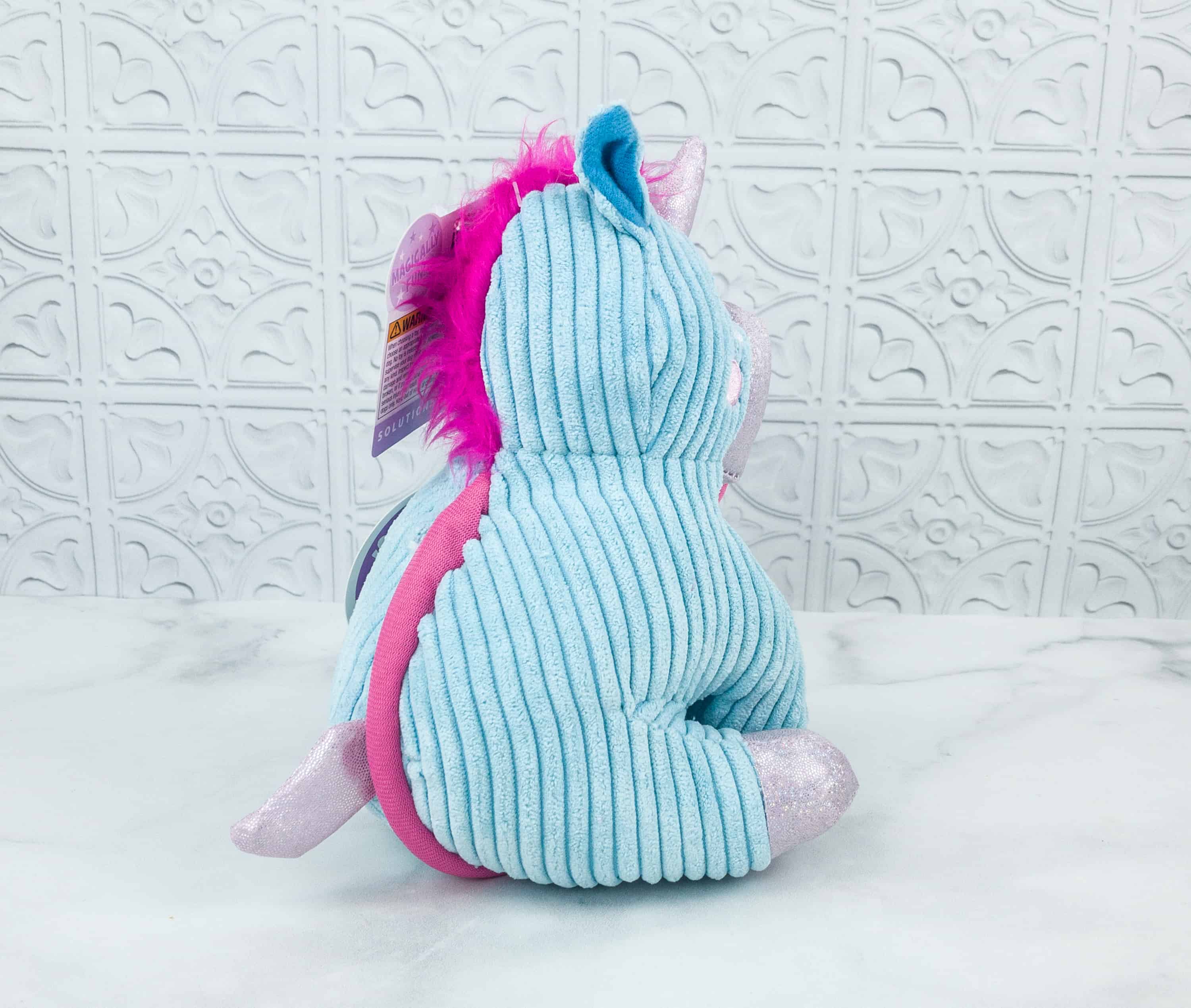 It also contains a magical squeaker that keeps squeaking even when punctured.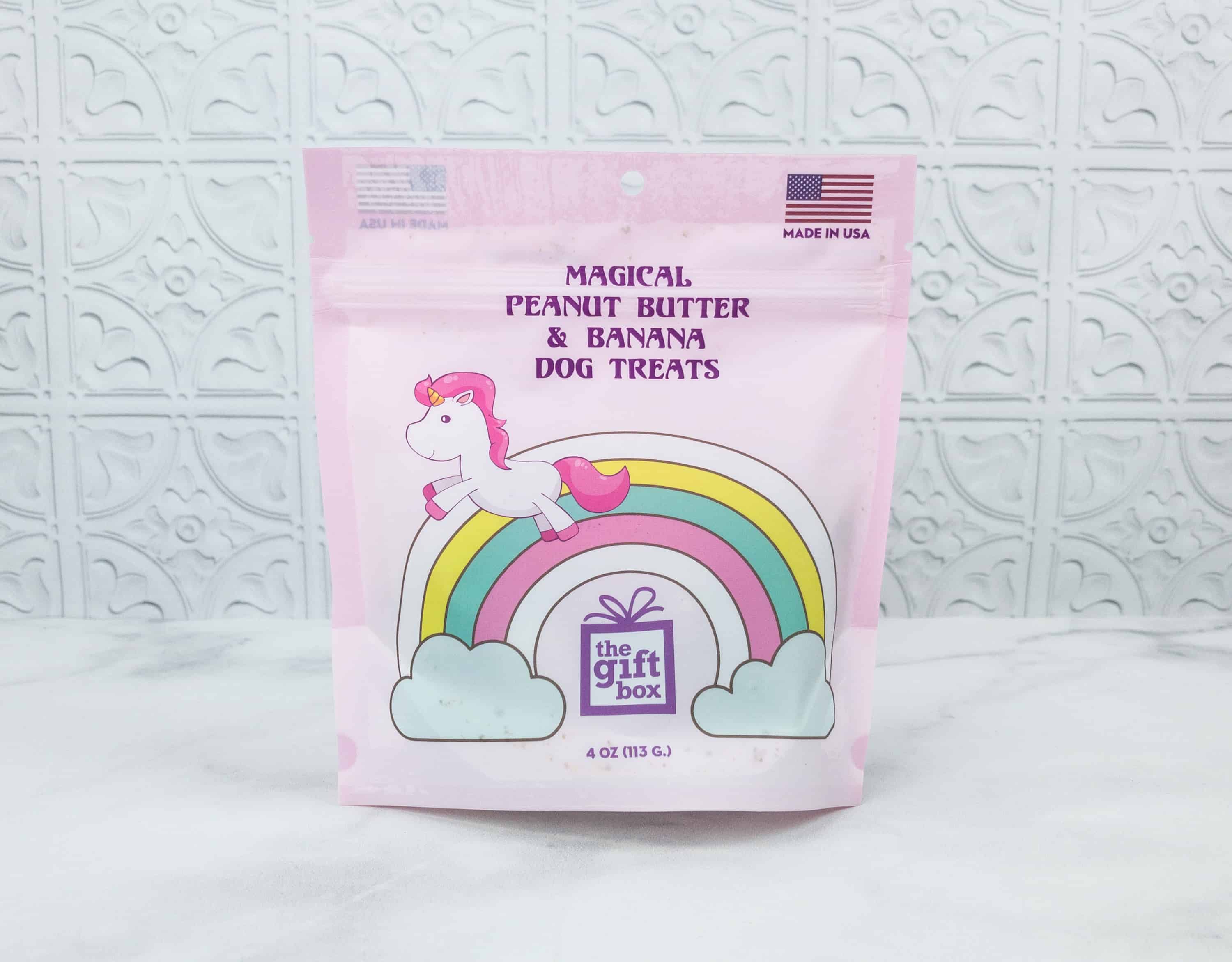 The Gift Box Magical Peanut Butter & Banana Dog Treats. These crunchy treats are made with peanut butter and sweet banana which is a great source of potassium, vitamin B and B6.
It's grain-free, and it also doesn't contain any artificial color, flavors, synthetic preservatives, or GMO.
This delicious treat comes in a resealable pack. Certainly a great treat for dog training.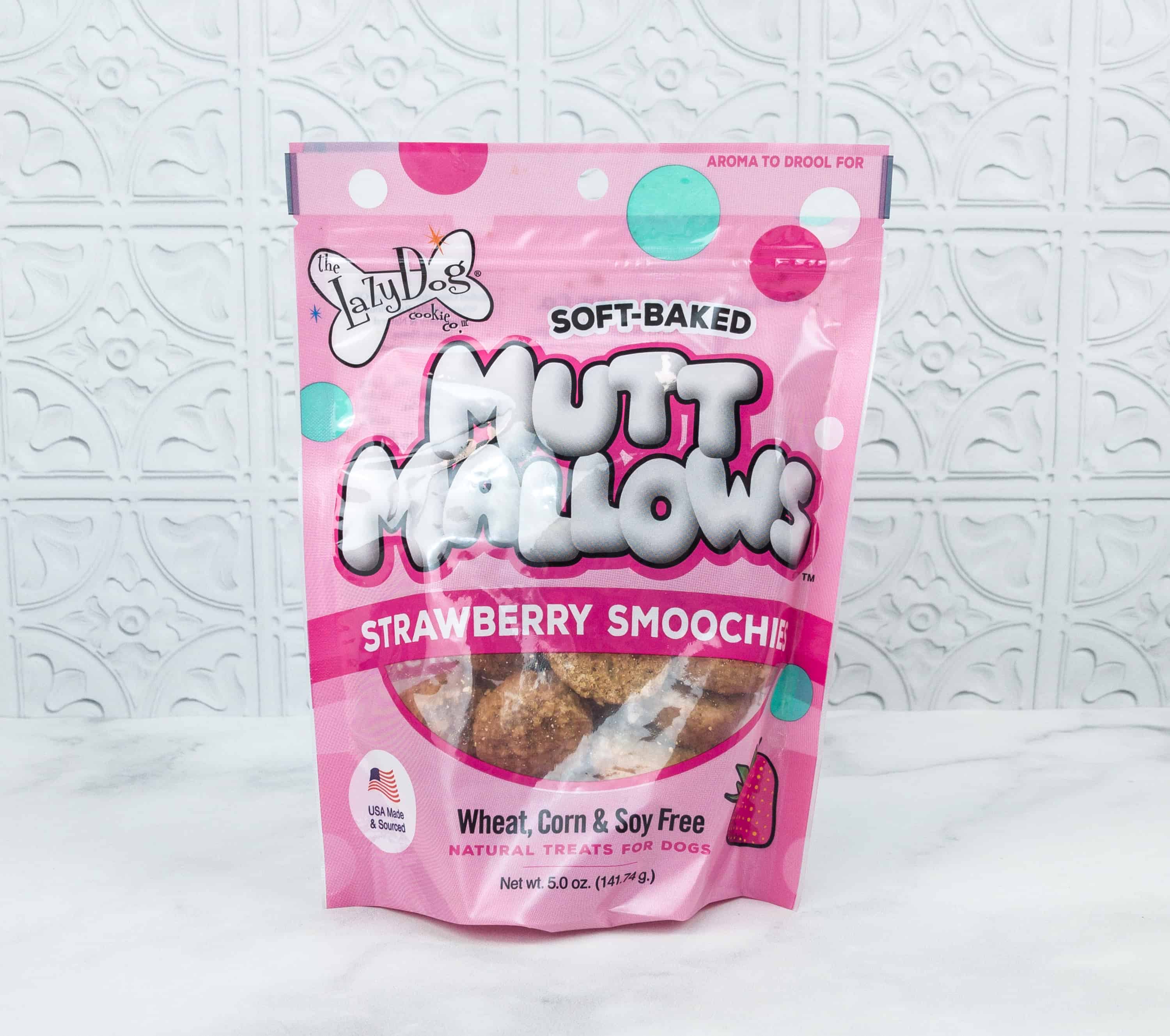 The Lazy Dog Cookie Soft Baked Mutt Mallows in Strawberry Smoochies ($5.99) These soft-baked smoochies are made from rolled oats, honey, palm oil, whey, vanilla, rice flour, strawberry, and natural smoke flavor.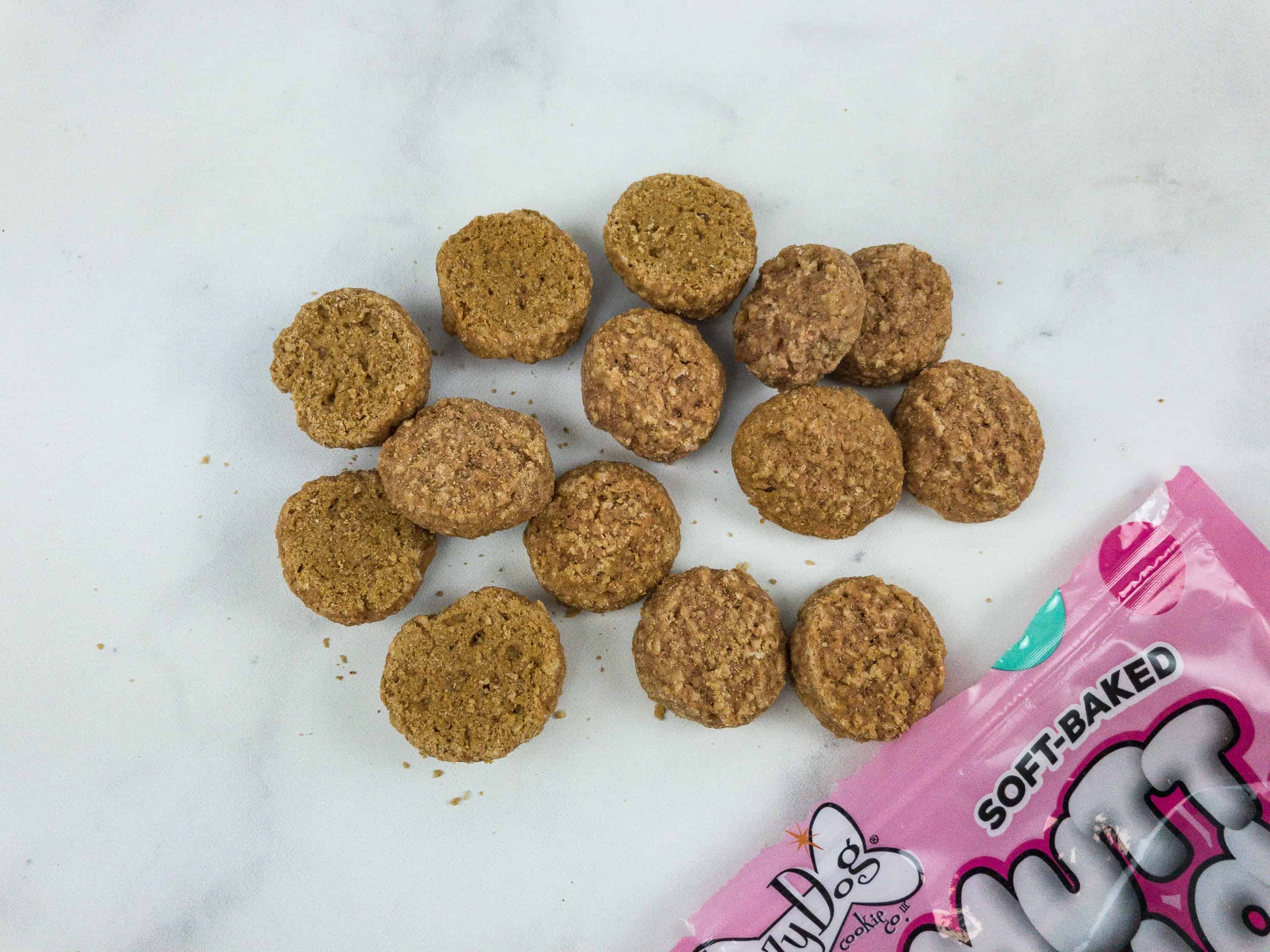 They are soft so you can break them down into smaller pieces. They smell like strawberries!
Also, it doesn't contain any wheat, corn, and soy.
This month's PetGift Box was so fun! We loved the unicorn theme, and of course, the fact that we got a lot of items from the box. There are two bags of treats with generous servings, plus a pack of delicious dog biscuits that our dogs thoroughly enjoyed. Both the unicorn toy and the sensory ball gave them a great time too. As always, we're satisfied with the box and we're looking forward to more fun themes like this one!
What do you think of this month's PetGiftBox?