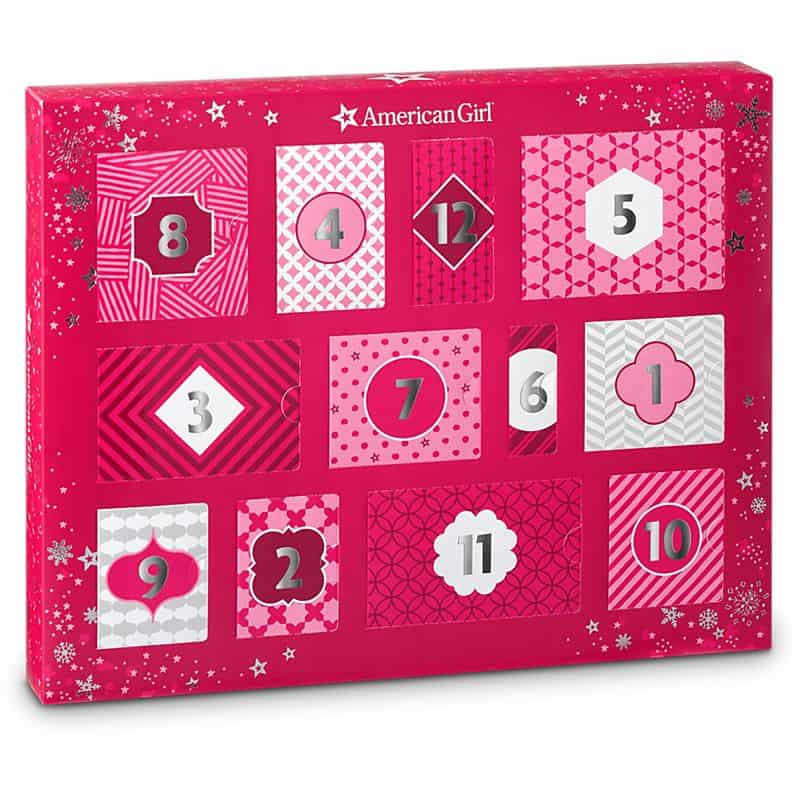 The American Girl 2018 Countdown to Christmas Advent Calendar is available now! This calendar is $40:
Count down the days to the most exciting time of the year! This glittery box has doors to open for the 12 days leading up to Christmas. Each one is filled with doll-sized surprises, including festive accessories, mini activities, and pretend treats.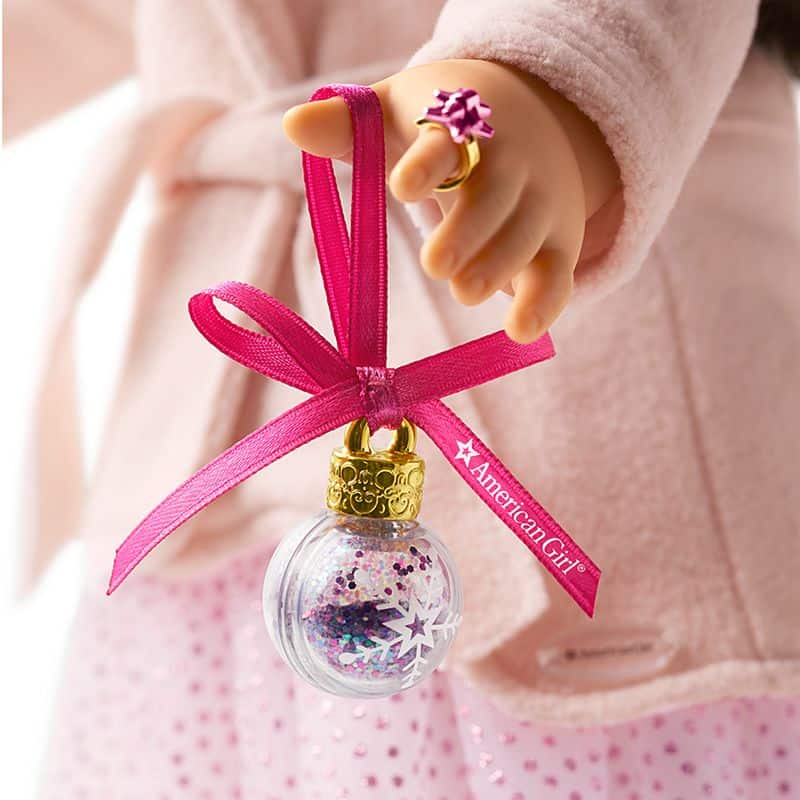 Doll-sized surprises include:
A sparkly snowflake garland with ribbon loops for the doll to hold
A red elastic headband with a satin bow
Cozy knit mittens with a snowflake pattern that appears when the doll's hands are together
A holiday card with golden foil print and a red envelope
30 stickers for decorating the card
A golden doll-sized ring
A mug of hot cocoa topped with whipped cream
A white fleece scarf with a golden embroidered snowflake
A peppermint lollipop with a handle the doll can hold
A miniature ornament filled with pink glitter
A felt stocking with a golden embroidered star on the cuff
A Holiday Fun mini activity book
Looking for even more advent calendars? Check out all our posts on Advent Calendars or find more on Amazon, or see the list of Advent Calendars in the directory!