LOOT CRATE REMIX is a surprise mix of past Loot Crate items from any of Loot Crate's lines – 3 items from your favorite pop culture franchises PLUS a "best of" pin! Collectibles, gear, figures and more — $30+ value in every crate.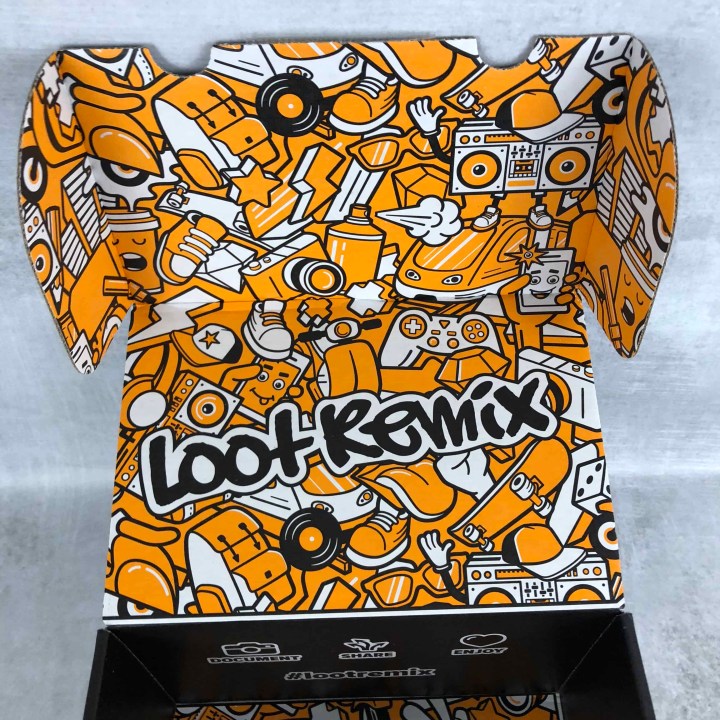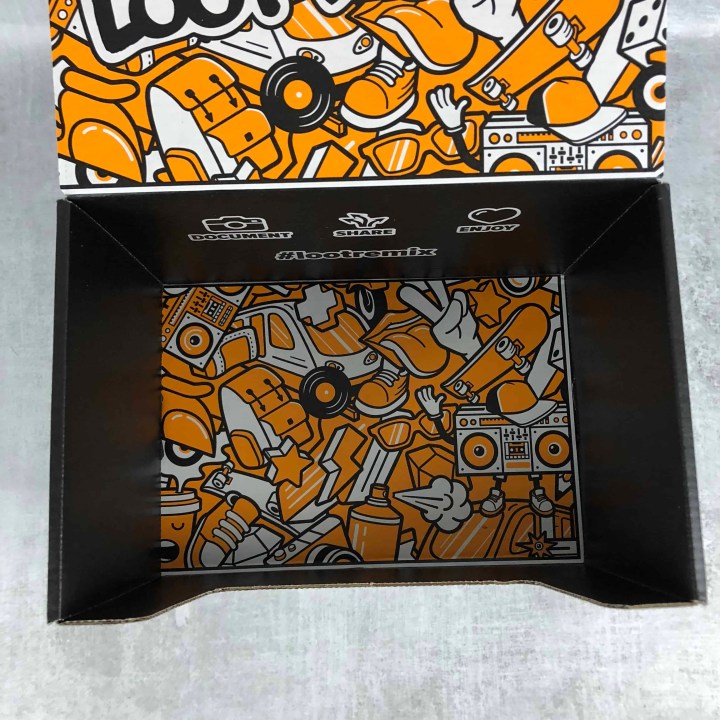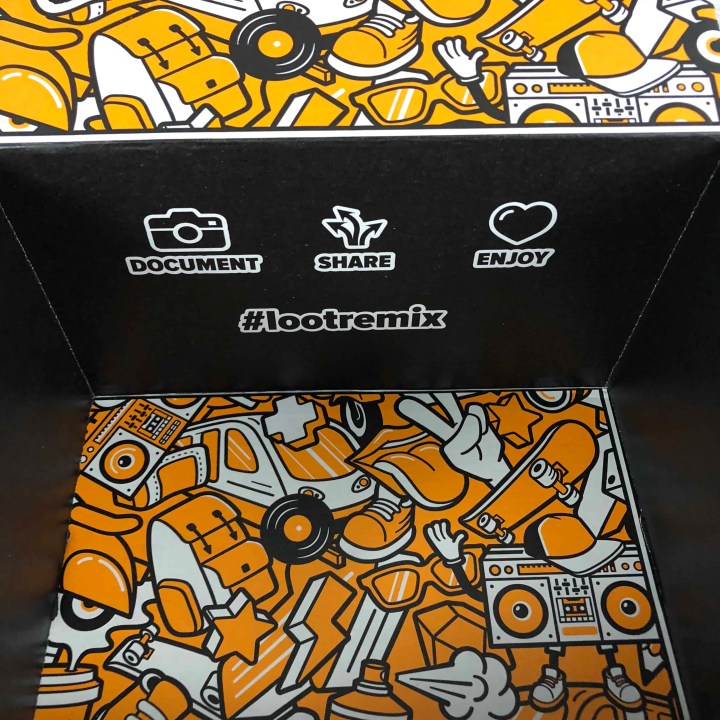 The interior of the box is super fun and encourages you to share your opening experience on social media.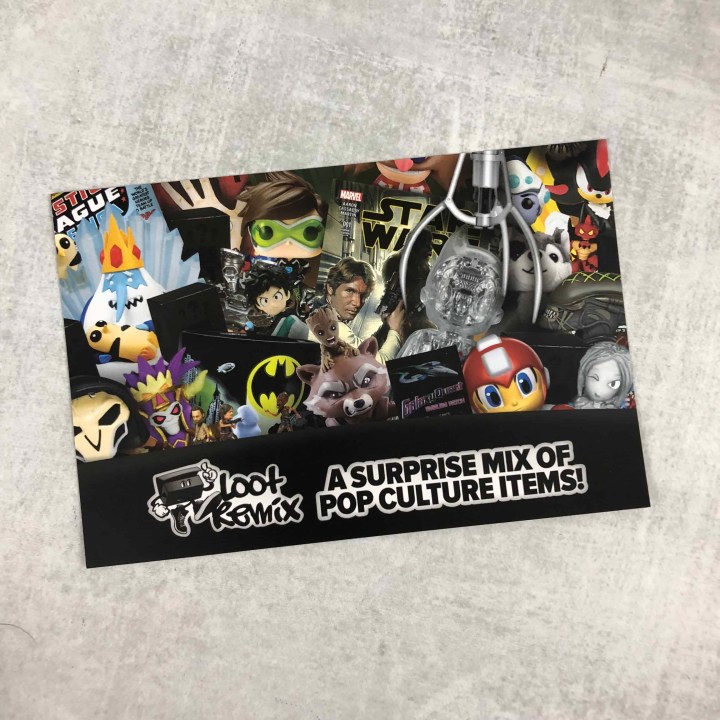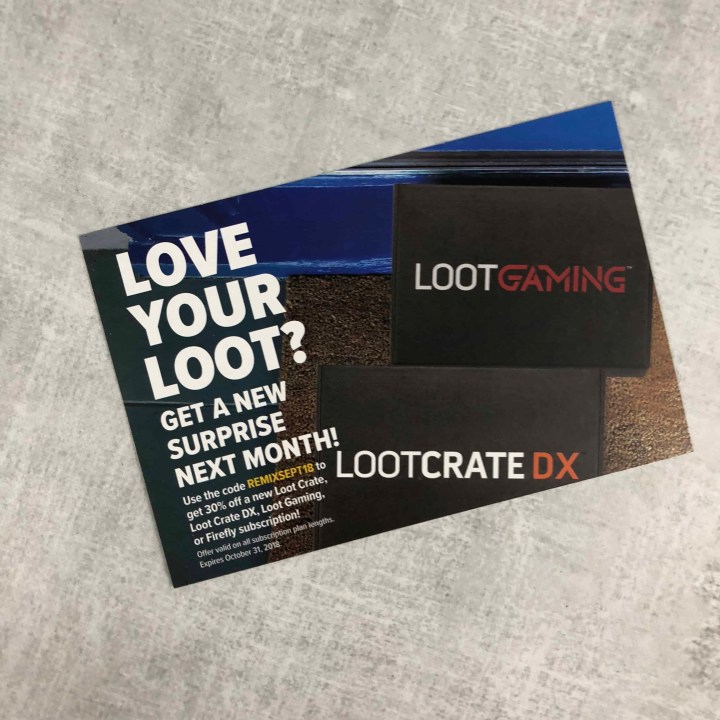 Also included in the box is a discount card for other Loot subscriptions. Save 30% on Loot Crate, DX, or Loot Gaming subscription with code REMIXSEPT18! Exp 10/31.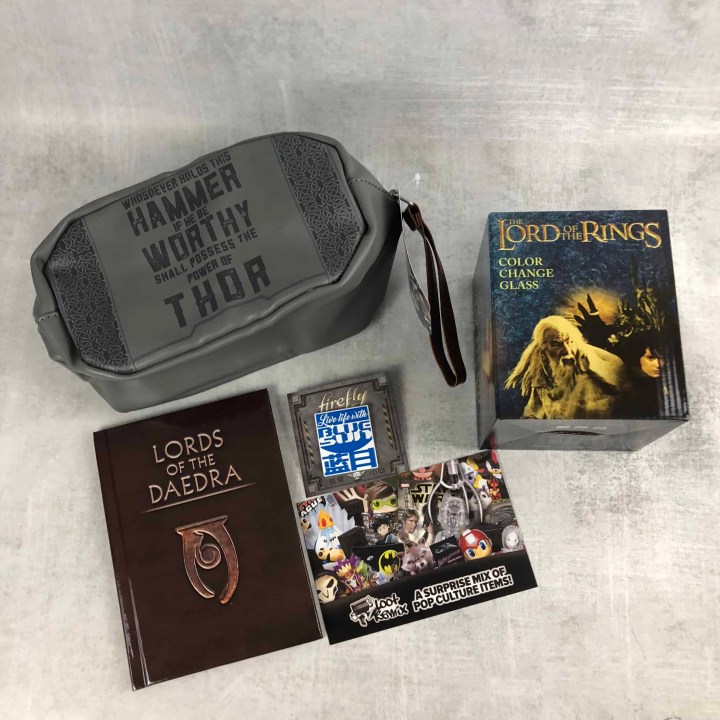 Here is everything from the box.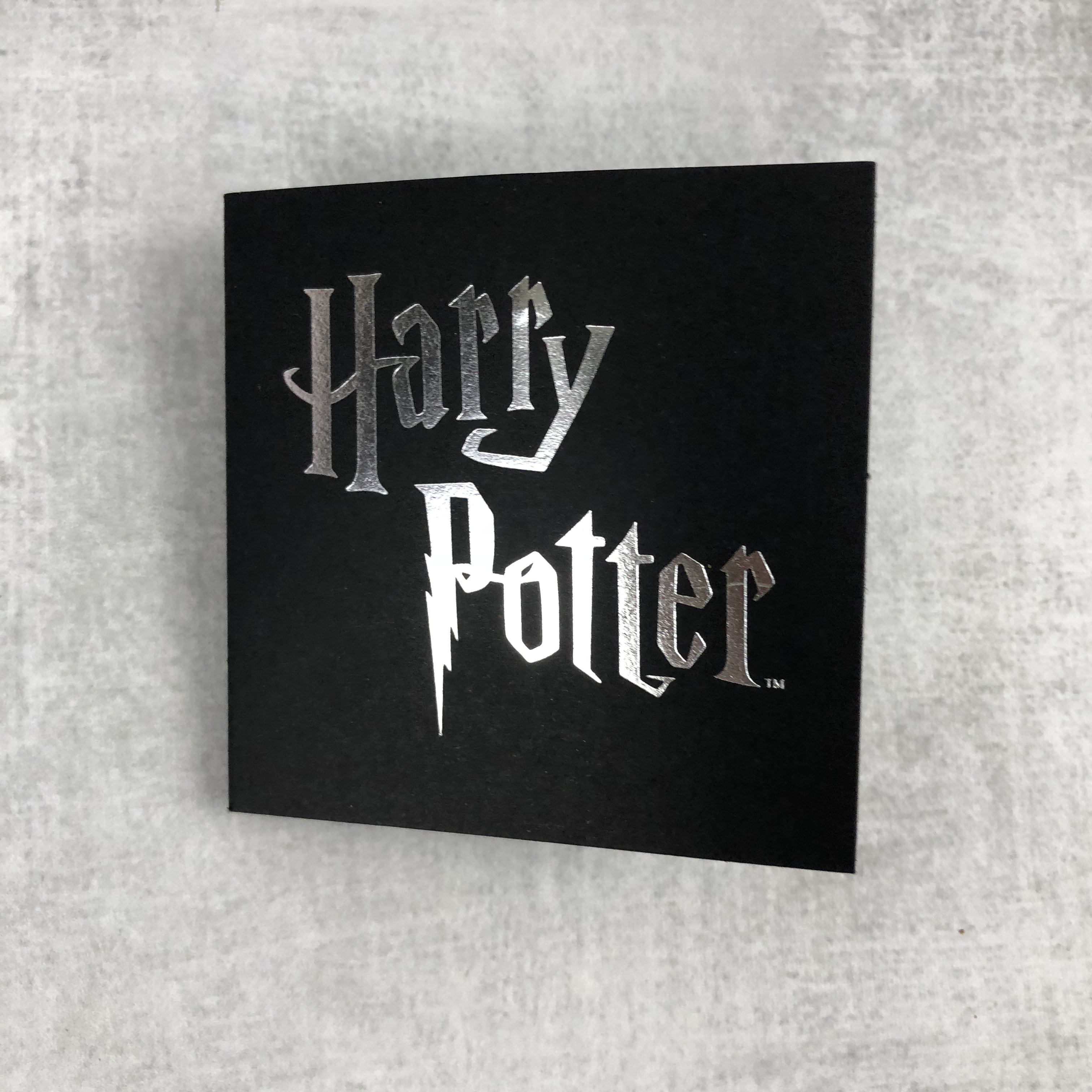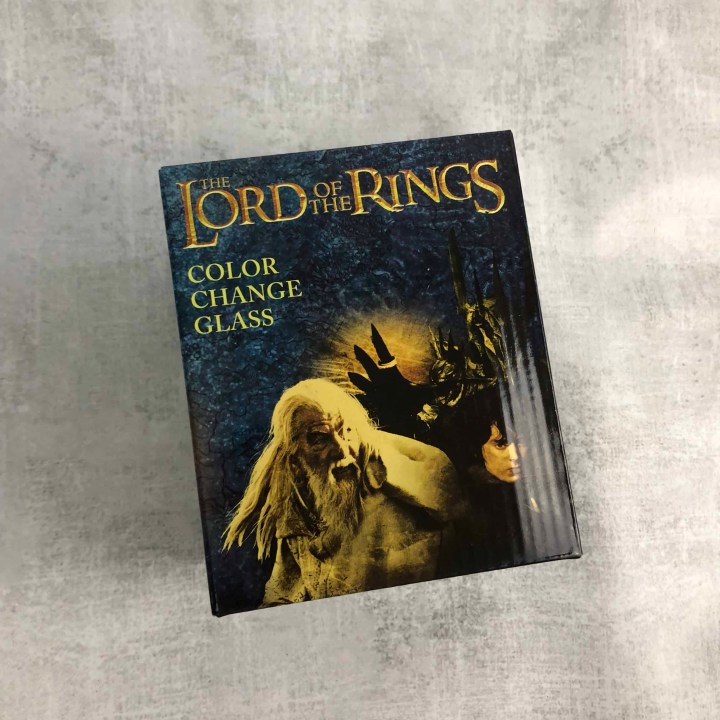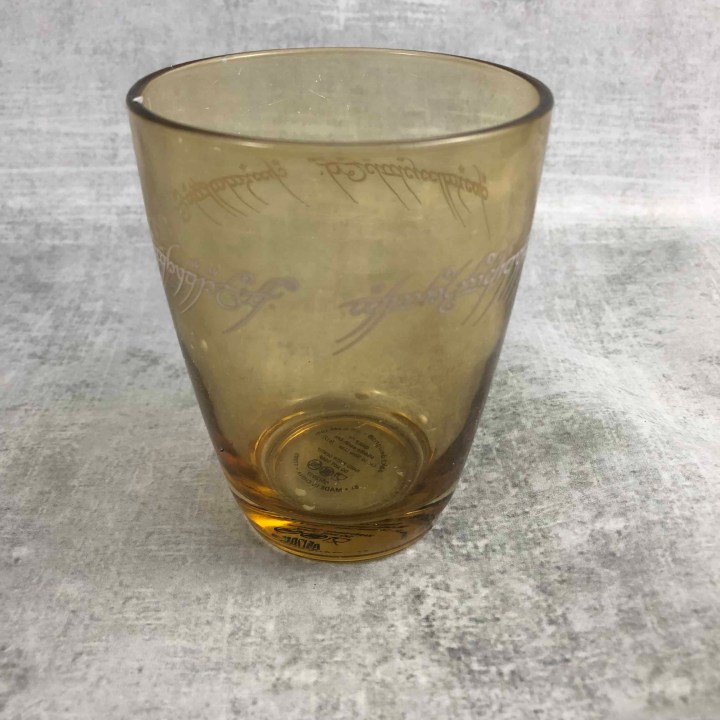 Lord of the Rings Color Changing Glass – This is a pretty cool item to receive.  The lettering changes colors when you add a cold liquid.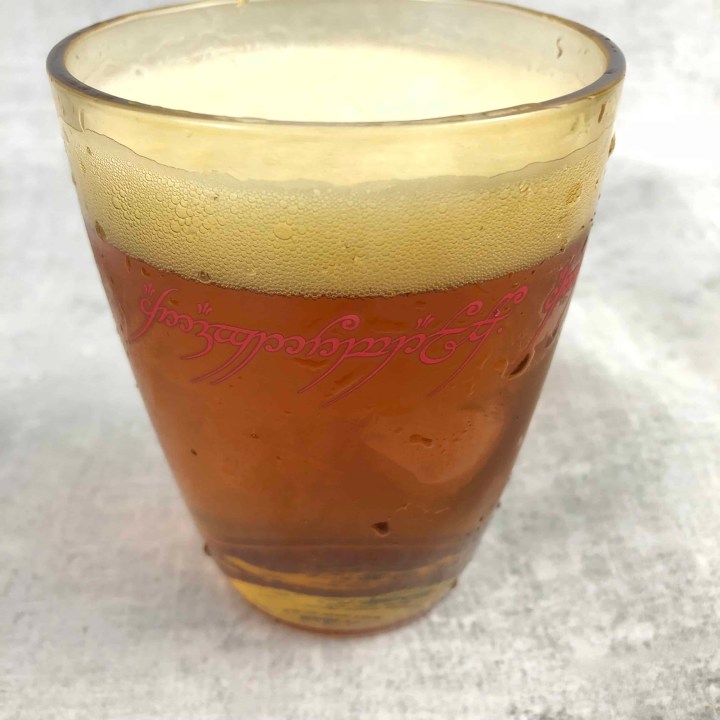 The lettering goes from white to pink!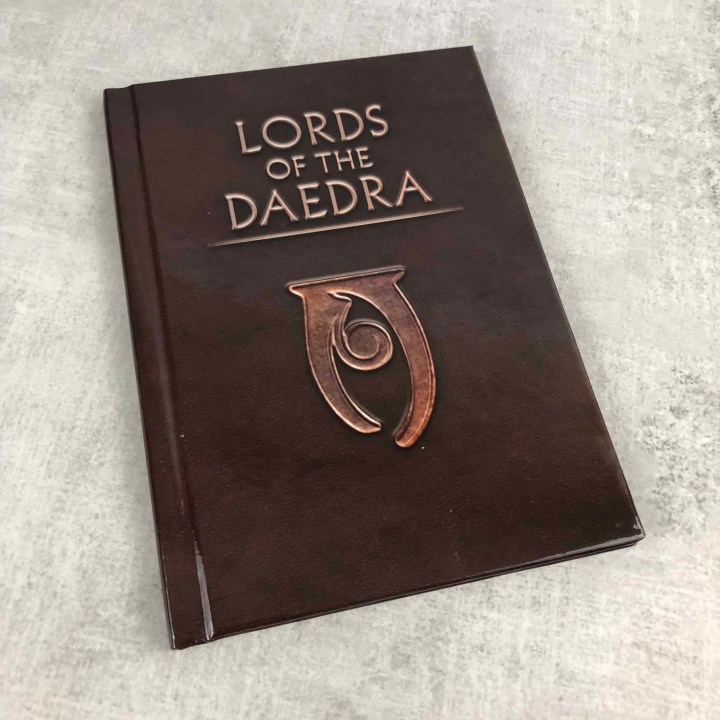 Lords of the Daedra Book – I'm a fan of Skyrim on the XBOX 360 and Playstation 3 so this book brought me back to that particular game.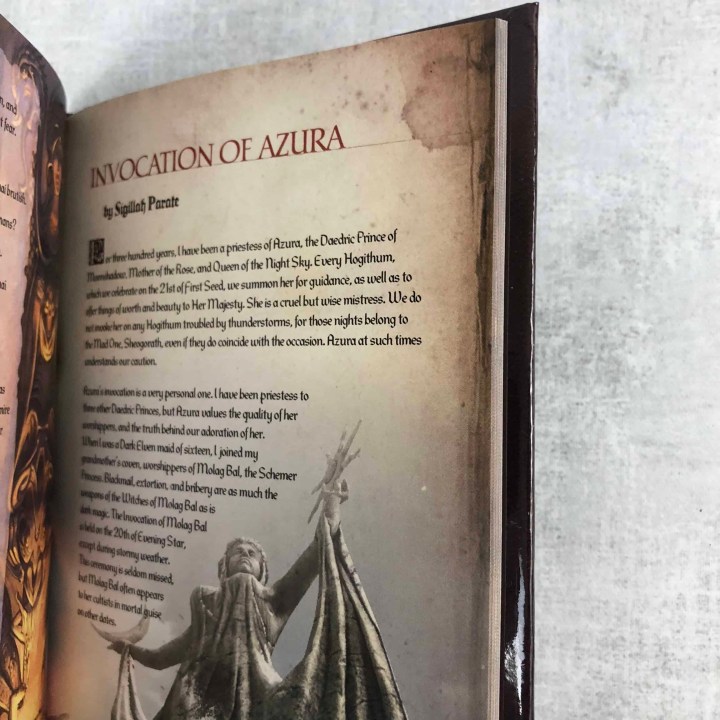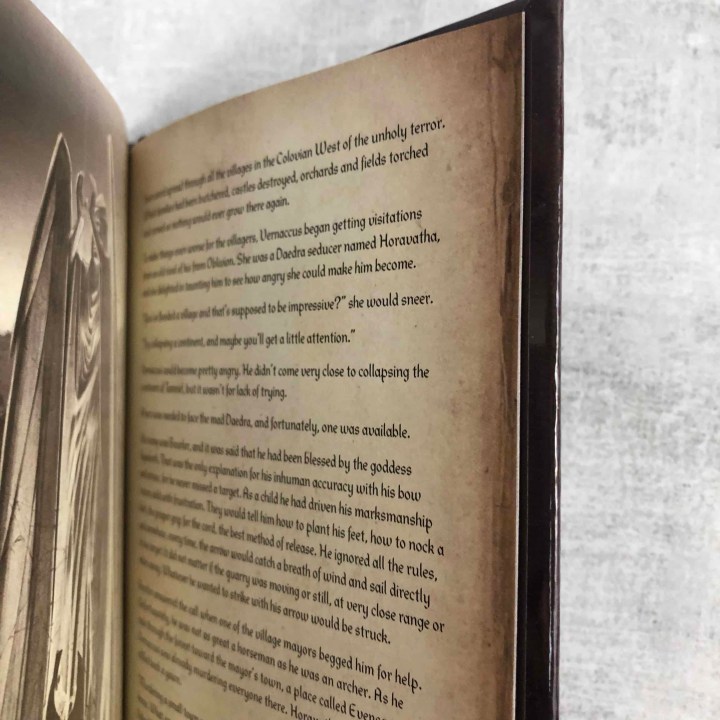 The interior of the book looks wonderful!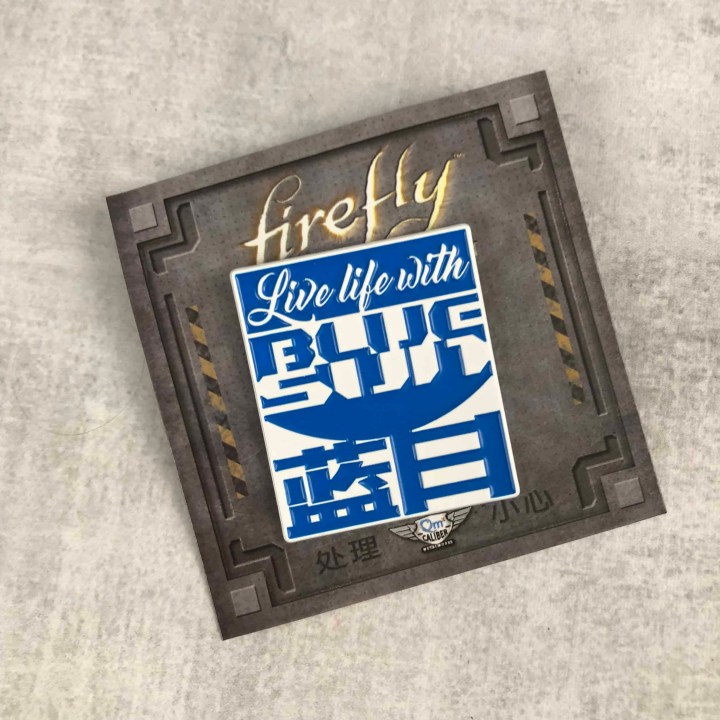 Firefly: Live with Blue Pin – This was in the Firefly Cargo Crate January-February 2018 box, see the review here. Firefly is one of my all-time favorite television programs and I loved the follow-up movie, Serenity. This pin is a nice addition to the collection.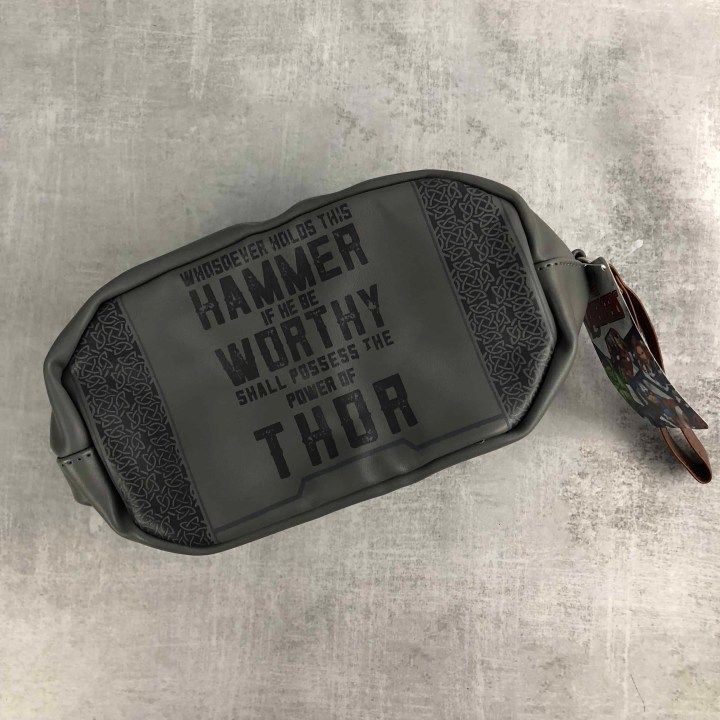 Thor Travel Bag – The bag looks like the head of Thor's hammer!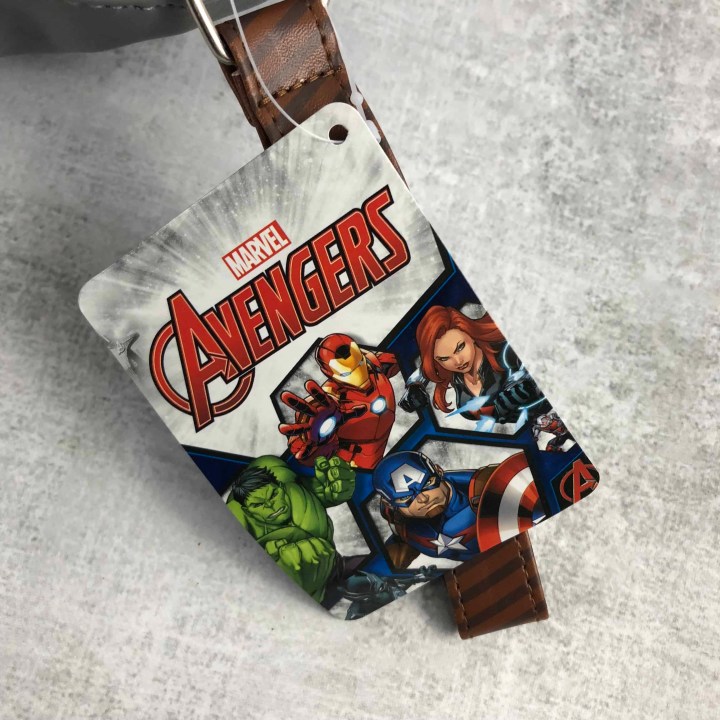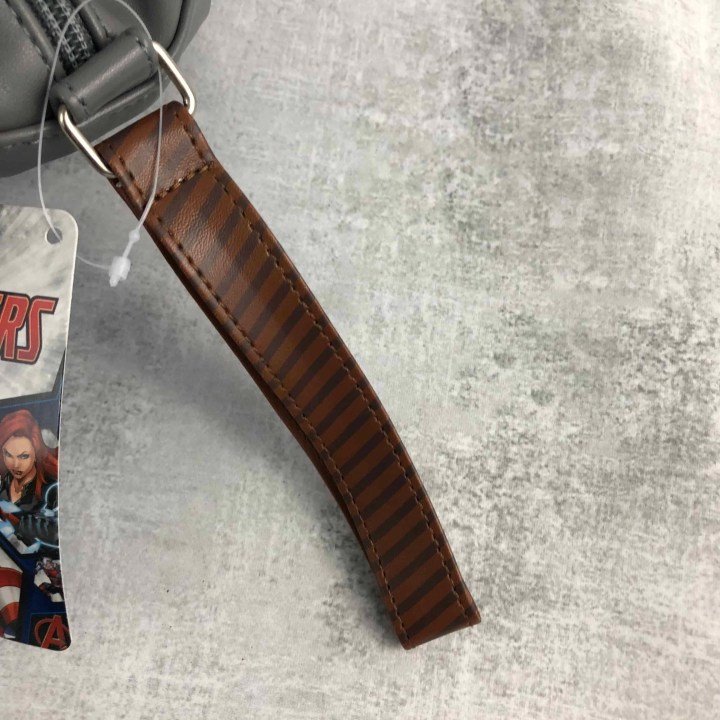 The handle looks like the leather strap on Thor's hammer.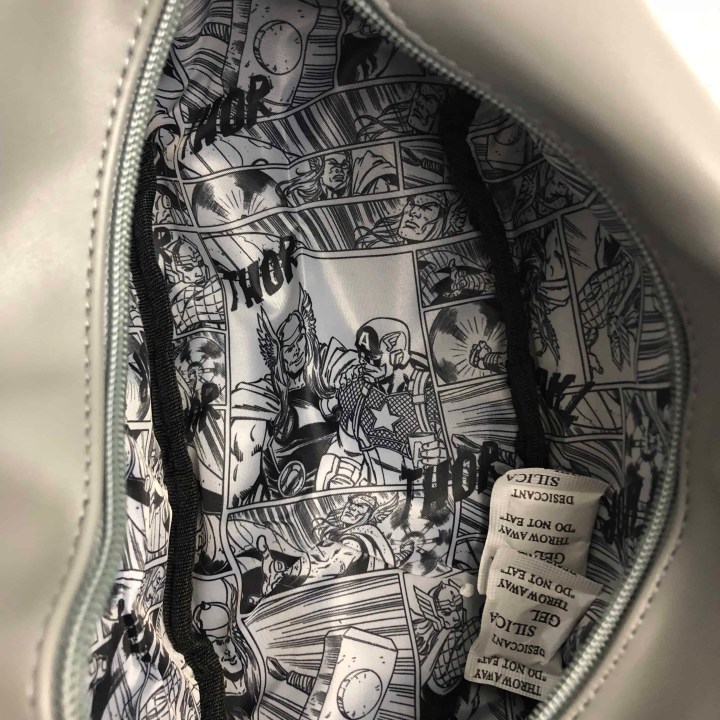 Even the inside looks fantastic!
This month's geeky items from Loot Remix are all incredible! It's a good subscription to try if you want to add new stuff to your geeky collection, or if you want to get your hands on past Loot Crate items. The items are random and they don't follow a theme, but it's what makes the subscription fun especially if you're new to Loot Crate!
What do you think of the Loot Remix box?