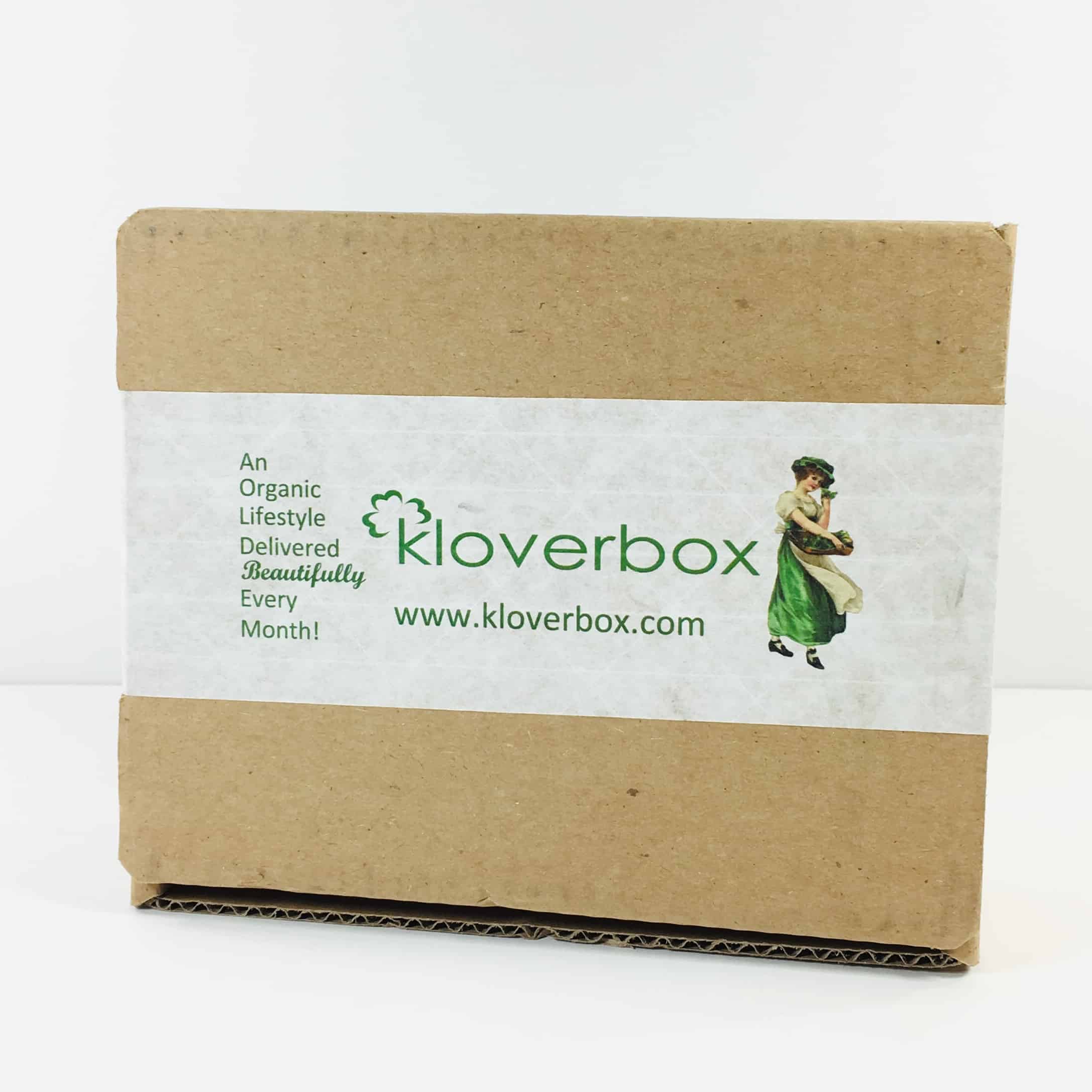 Kloverbox is a unique natural and cruelty-free beauty and lifestyle subscription box delivering the purest in beauty, nutrition, health, and home essentials. Kloverbox often sends items that are unique and from smaller brands. It is $25 a month and is available in 1-, 3-, or 6-month terms, with discounts for the longer terms. The 1- and 3-month subs automatically renew until canceled.
We have very high standards when curating our boxes. We believe what you put on, in and around your body matters. All the products featured in Kloverbox are handpicked by our health conscious curators. We go through all the ingredients of every product featured so, you can rest assured the products you are receiving are high quality, cruelty-free, natural or organic and vegan.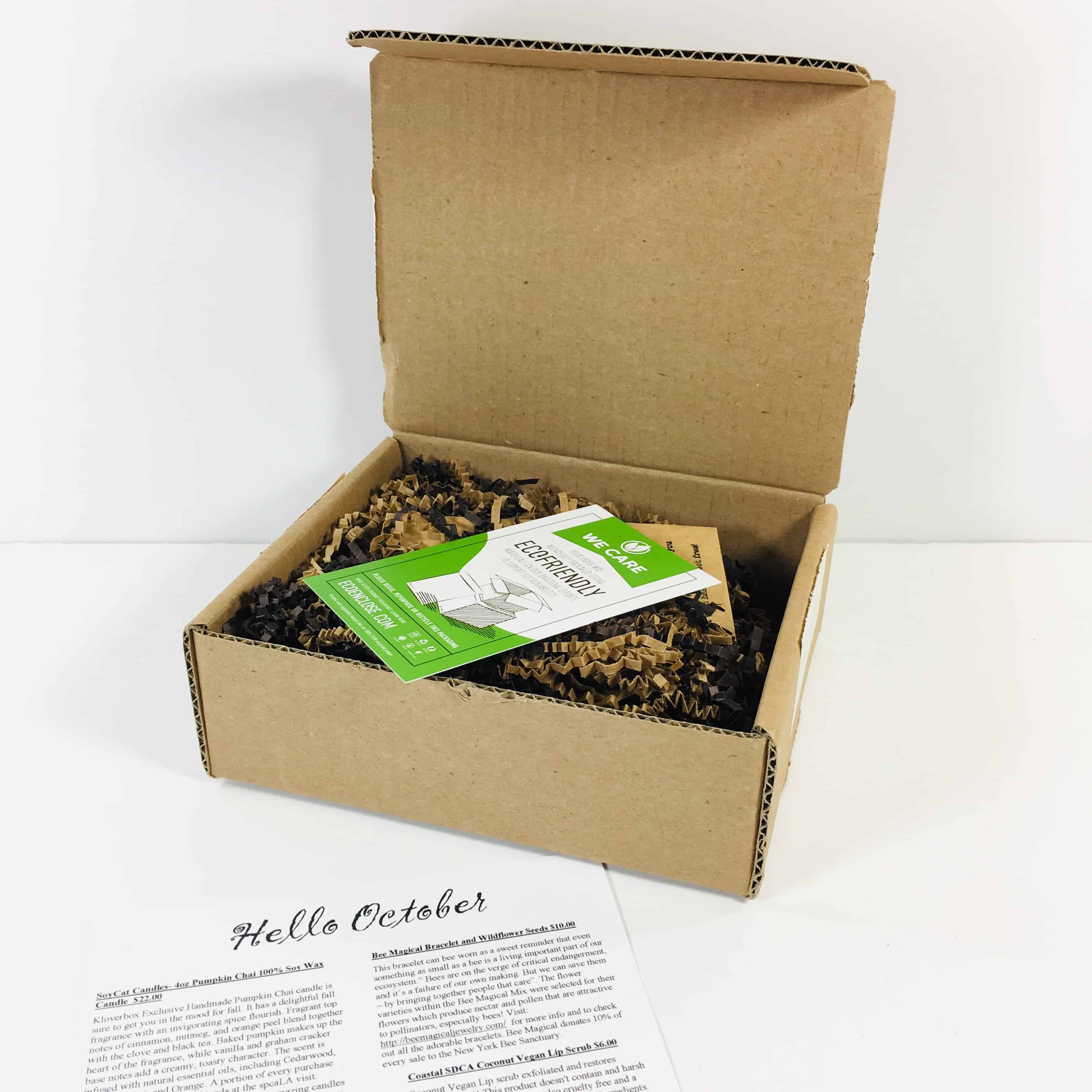 DEAL: Save 10% on your whole subscription with coupon code HS10!
Kloverbox is having a Fall sale! Get 25% off any new subscription with coupon code FALLSALE. Valid until 9/29.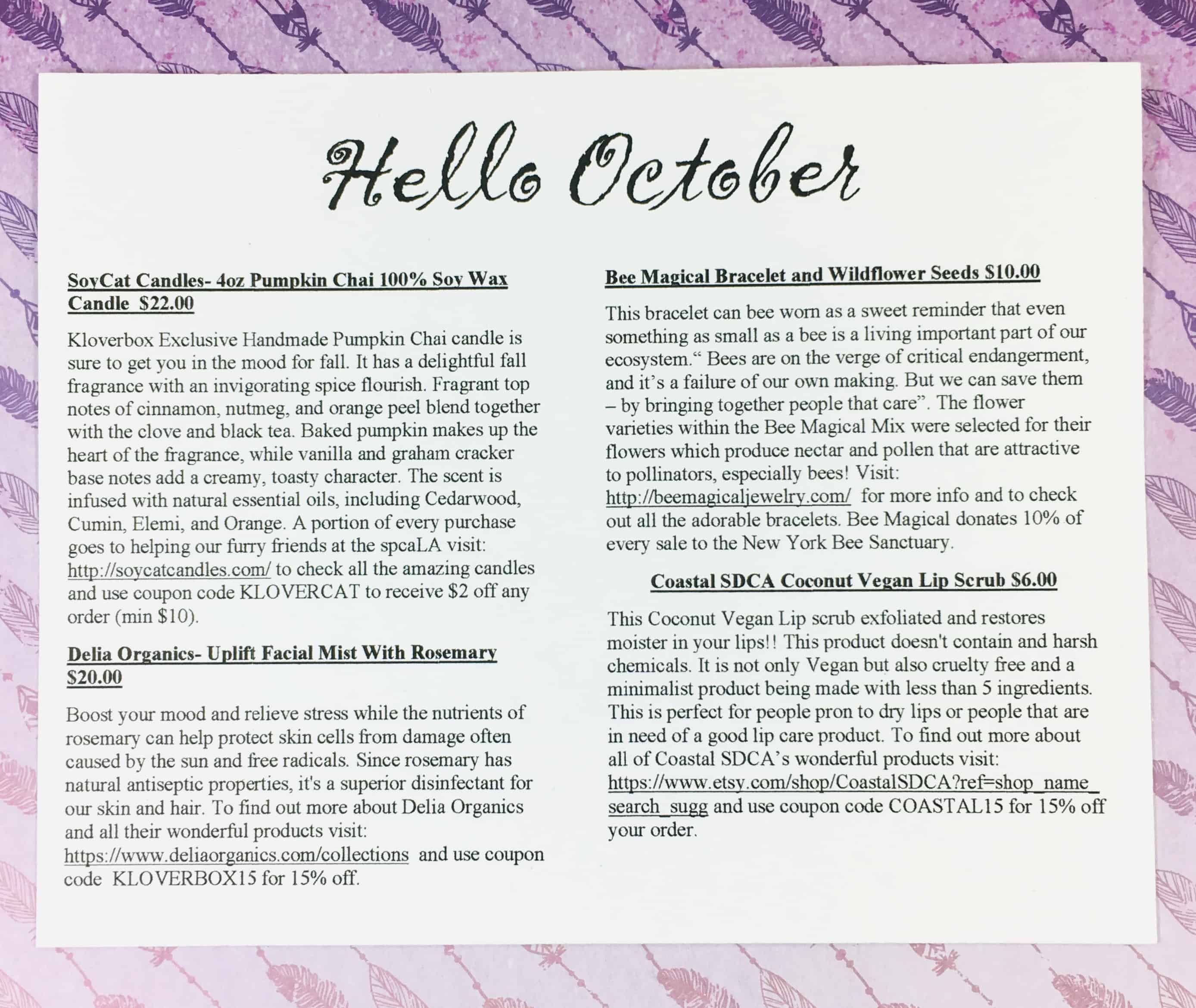 The information card contained a list of all the items in the box along with coupon codes for some of the items. If you fall in love with a product or want to discover a new item from a particular brand, you can save some money!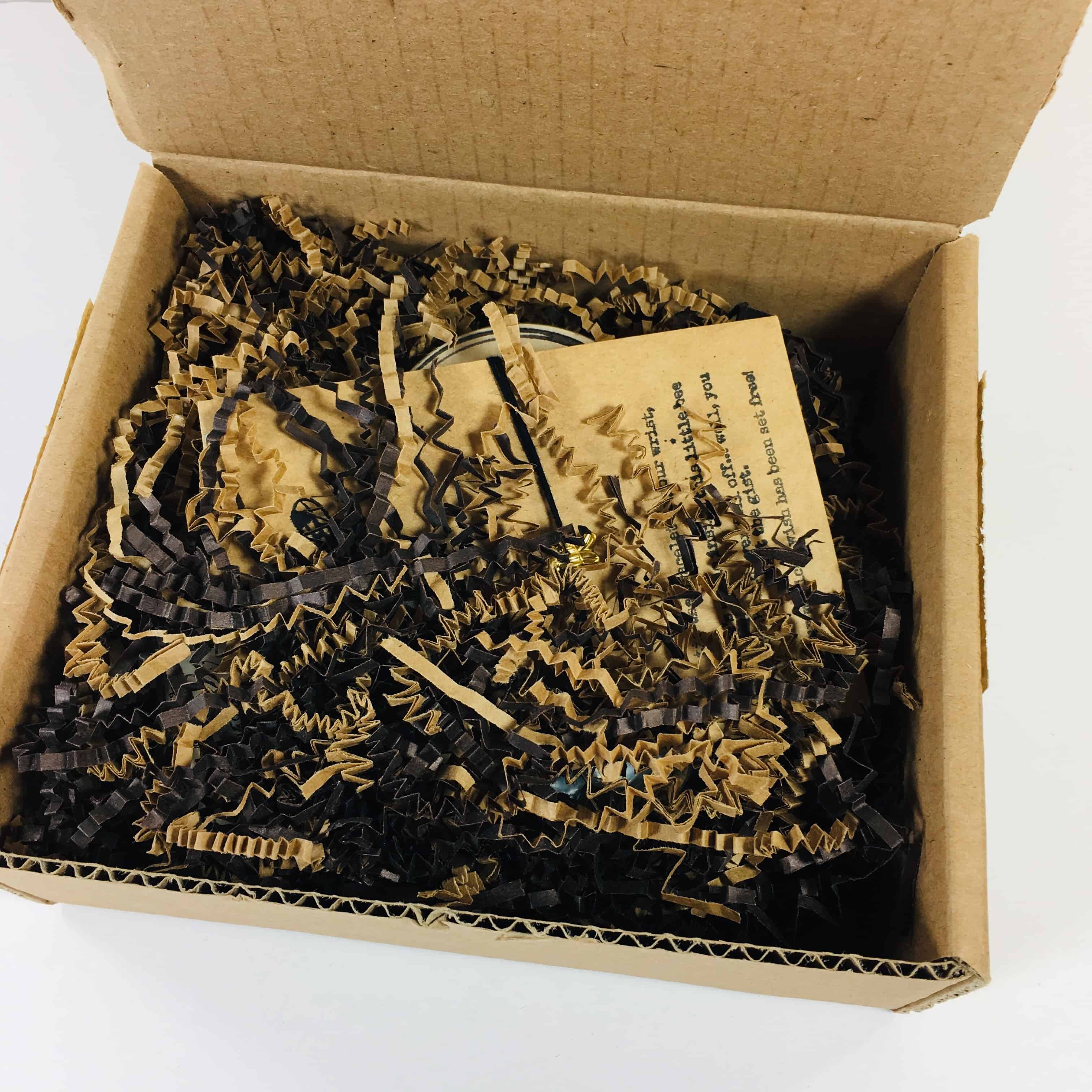 First look! My items were kept safe on a bed of paper squiggles.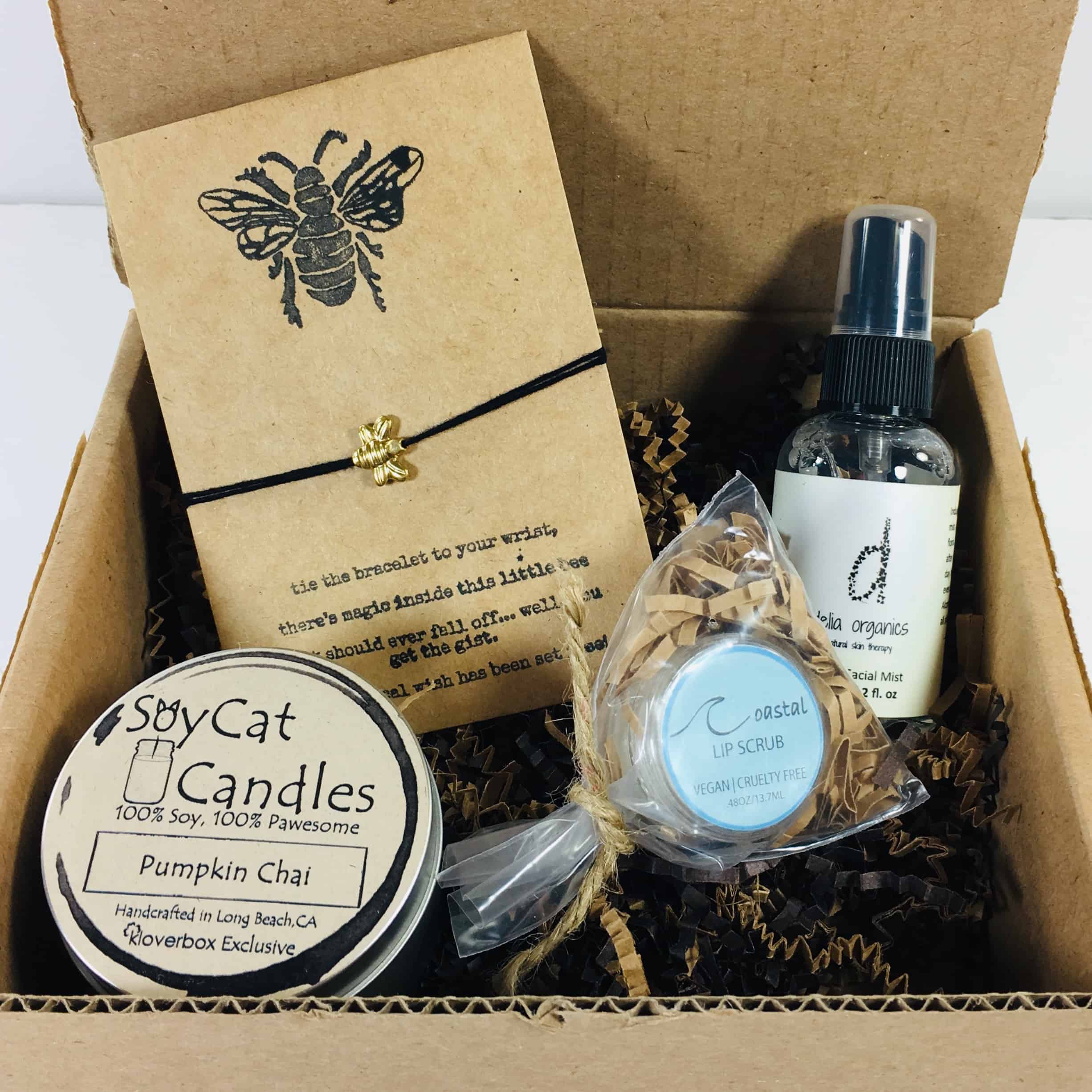 Everything in my box!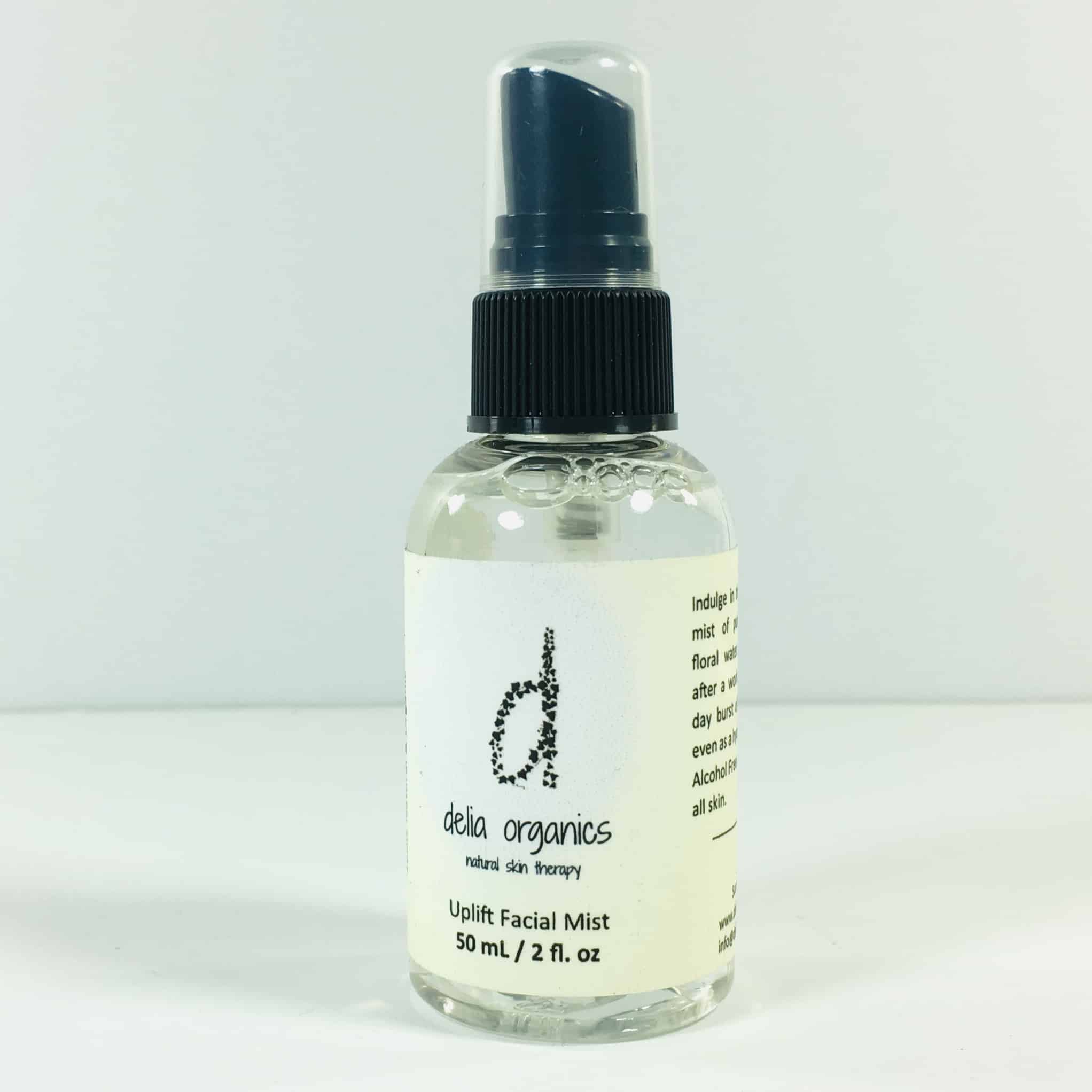 Delia Organics Uplift Facial Mist ($20, now $17.99) "Rosemary for remembrance" was something I remember reading as a child and if you take a whiff of this while learning something new it might help it stick in your brain!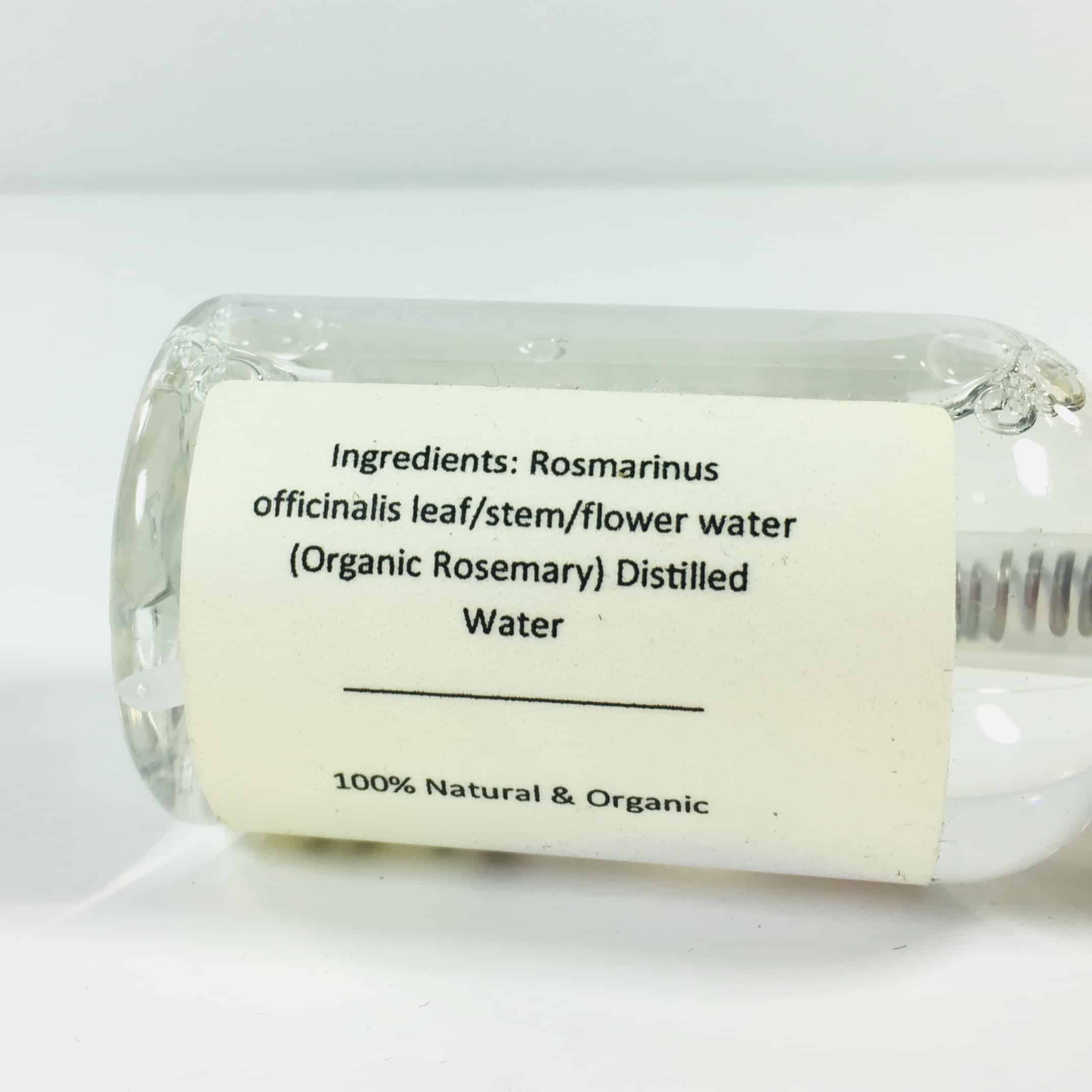 Rosemary water is the only ingredient and it has a refreshing uplifting scent similar to eucalyptus. Spritz it on whenever, wherever to give your mood a lift.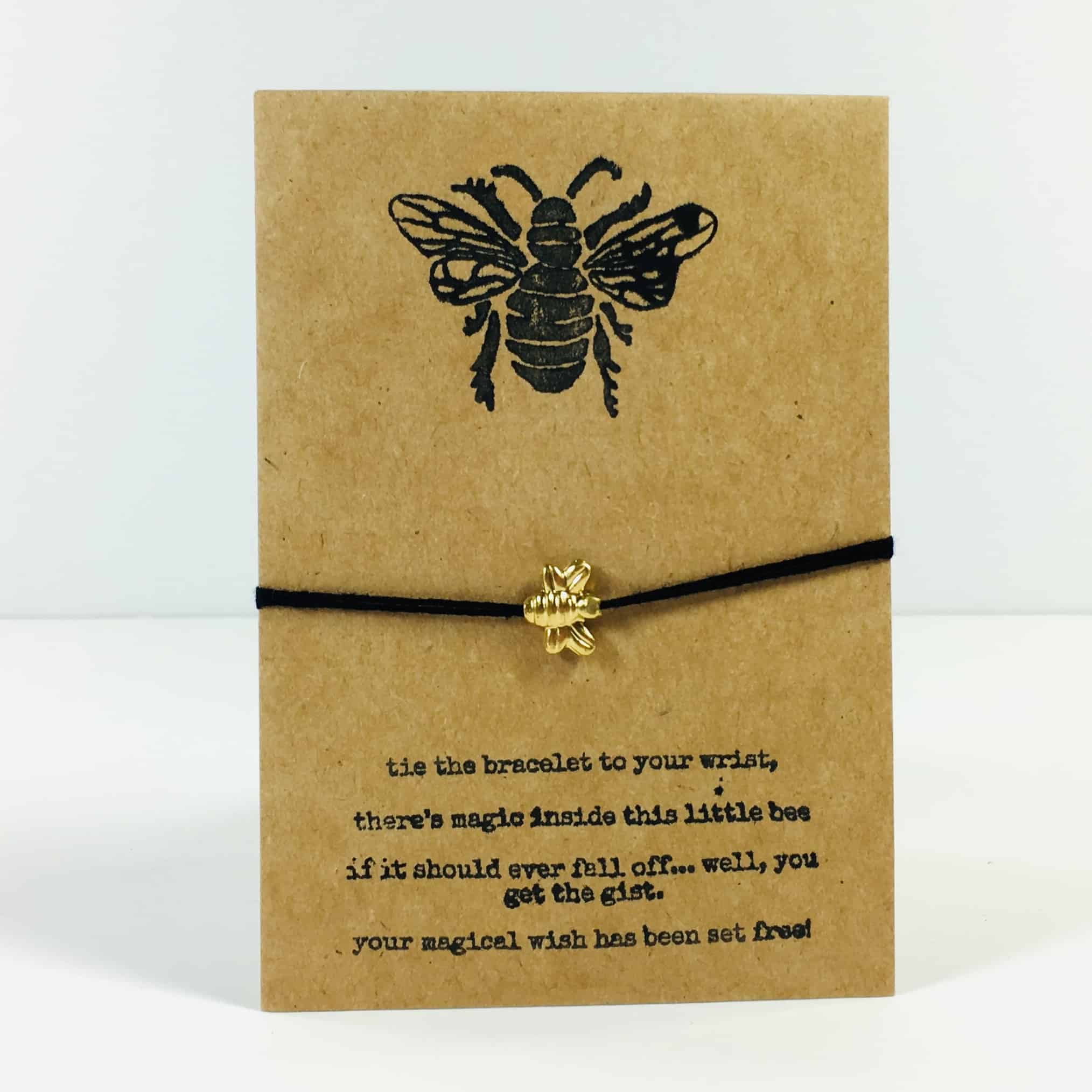 Bee Magical Bracelet & Wildflower Seeds ($10) I've received "wish" bracelets before, but none as cute as this one! It has a bee charm on a black string but there are other string colors available.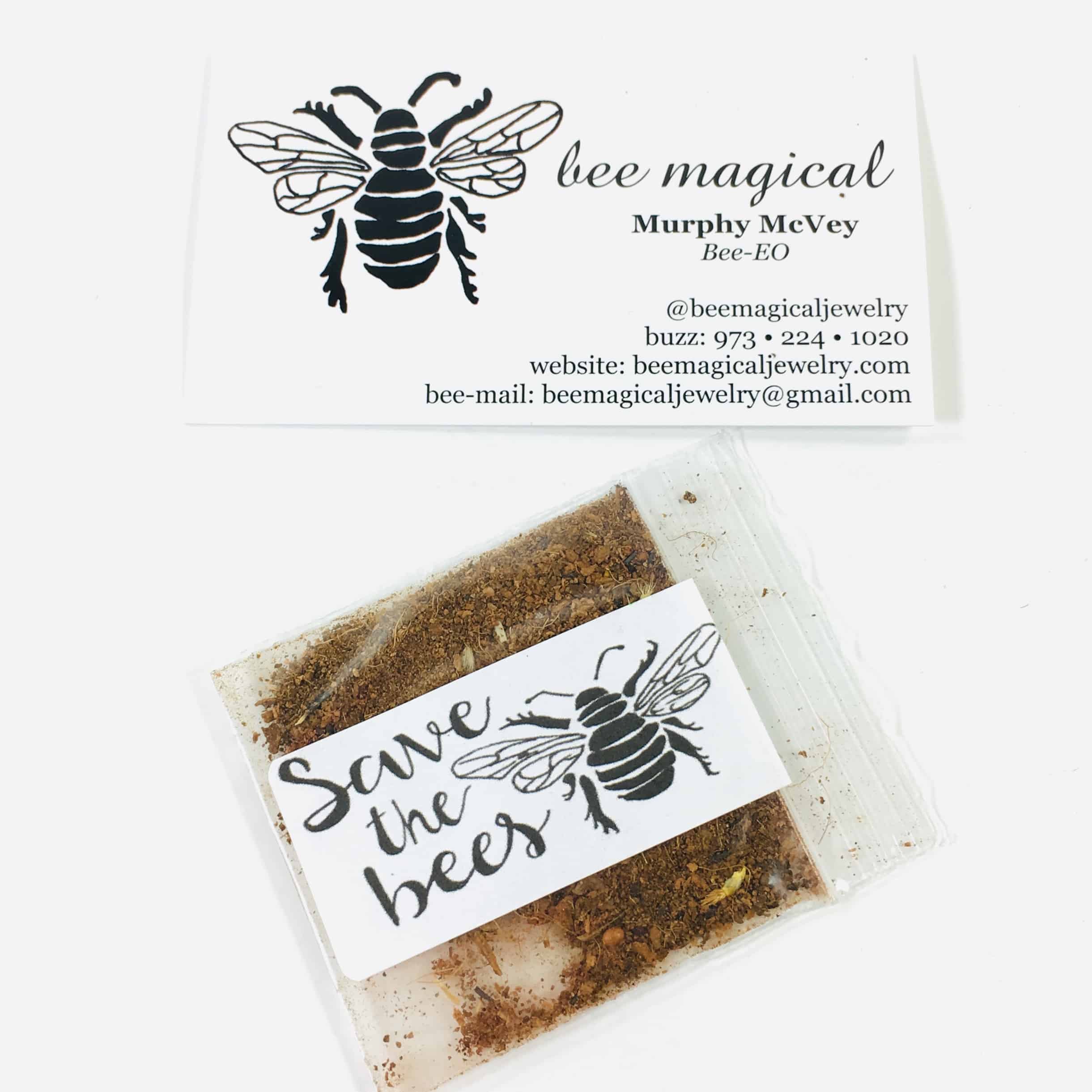 Inside the envelope was a packet of bee-friendly flower seeds but be careful where you plant – some flower species may be invasive. Here is a list of seeds in the pack:
Our Bee Magical mix contains: Annual Baby's Breath, Calendula, Lacy Phacelia, Perennial Lupine, Cornflower, Siberian Wallflower, Scarlet Flax, Chinese Forget-me-not, Crimson Clover, Cosmos, California Poppy, Plains Coreopsis, Annual Gaillardia, Blue Flax, Black Eyed Susan, Sweet Alyssum, Viola, Larkspur, Zinnia, Sunflower, and Corn Poppy.
My name means "honey bee" and while I've always been partial to butterflies, I have lately embraced the bee! I have plus-sized wrists and the bracelet fit me just fine. The bee is not fixed in place and neither is one end of the clasp. If you have smaller wrists you can place a knot just below where you would like it to stay.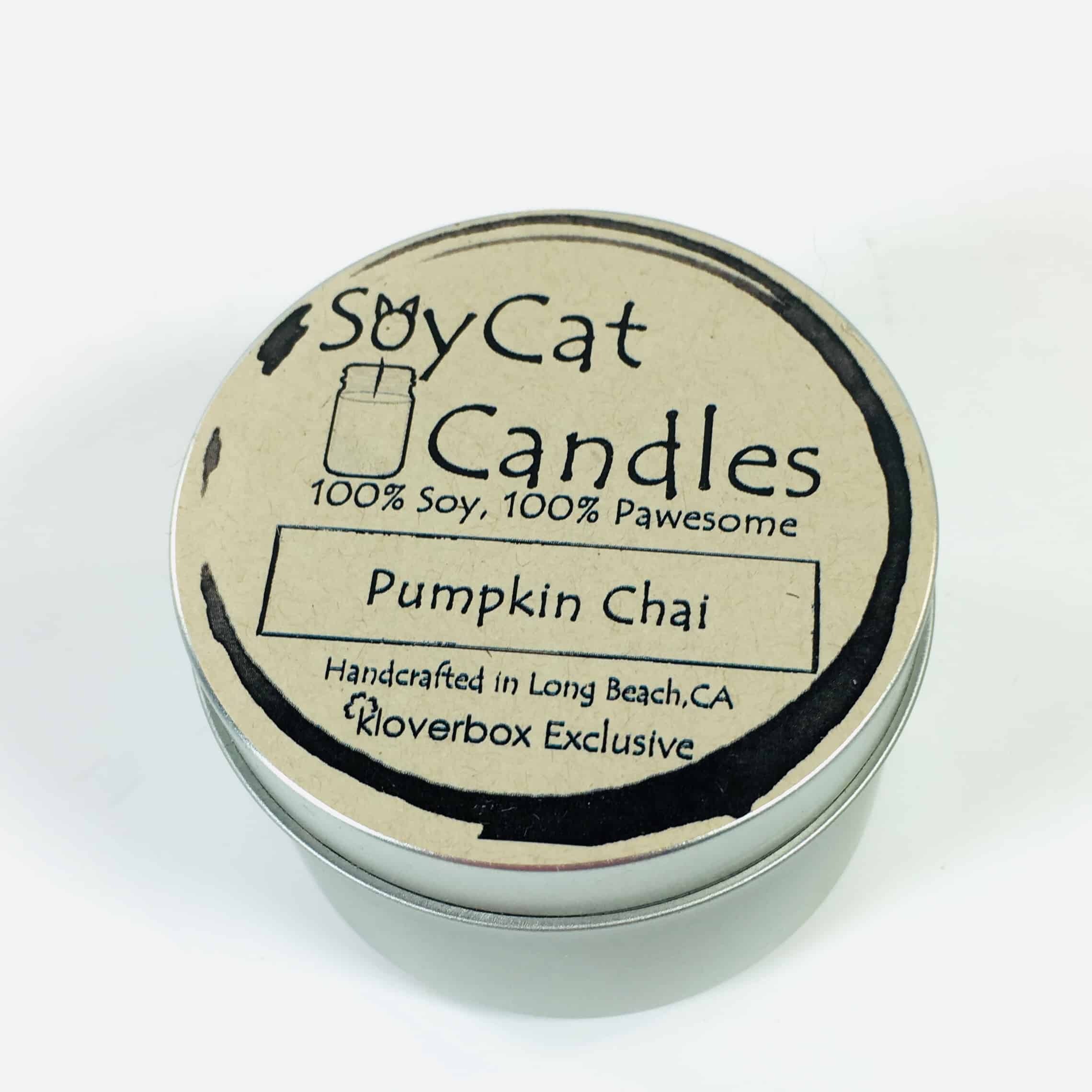 Soy Cat Candles Pumpkin Chai Soy Wax Candle ($22, find similar here for $12) says it is an exclusive item just for Kloverbox. I think it's the tin that is exclusive because the same candle on the Soy Cat Etsy site is $12, but in a glass jar rather than a tin. Plus it's the 8 ounce candles that are $22, not the 4 ounce ones that were sent in the box. Proceeds from the sales of these candles go the the Los Angeles SPCA.
Scent notes include pumpkin, cinnamon, and nutmeg along with graham crackers and vanilla. It smells amazing but it is one of the strongest scented candles I've ever burned! I couldn't burn it for long, the scent became overwhelming, so I think I will burn it in small doses.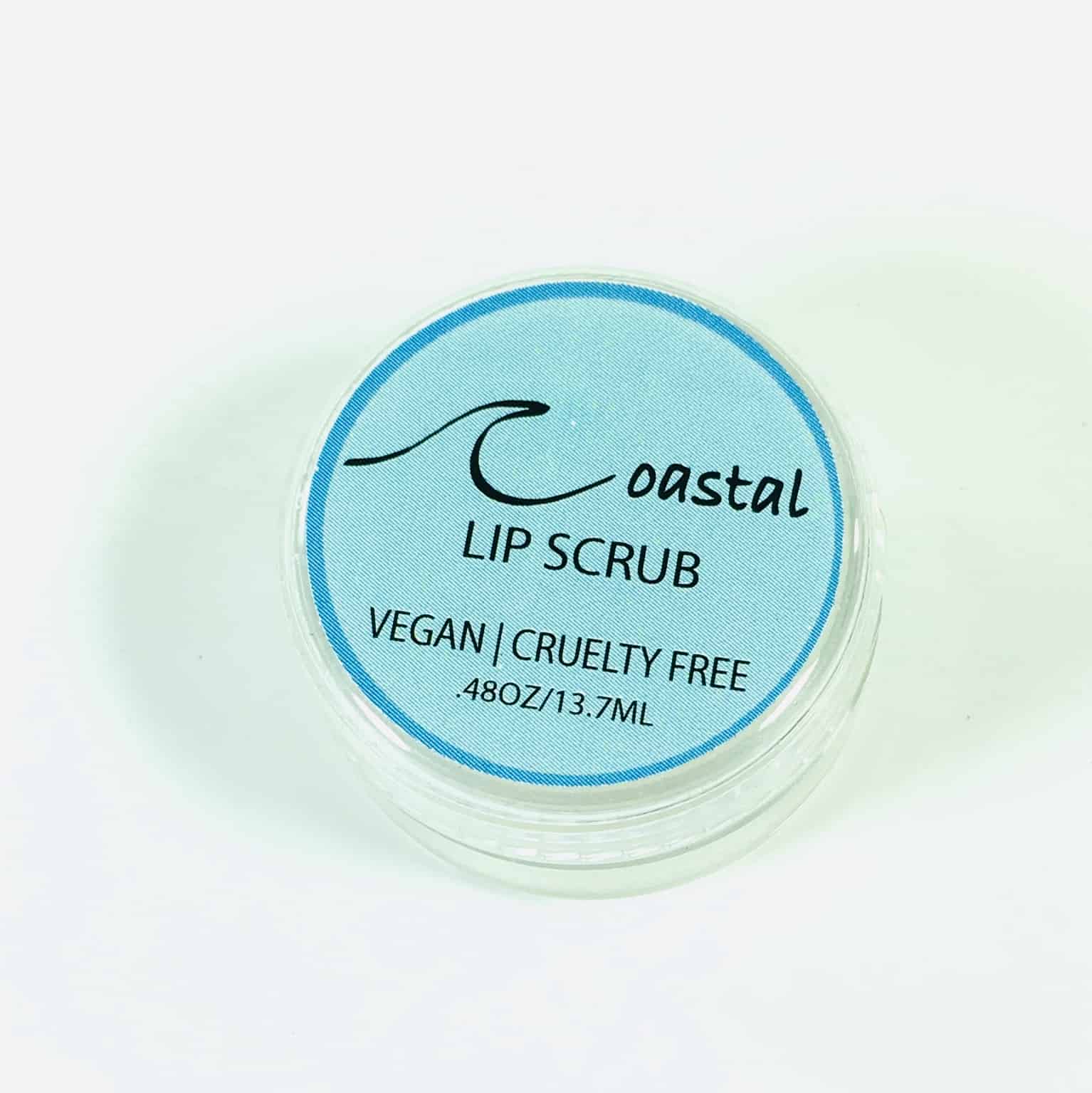 Coastal Lip Scrub ($3.04) I like to use lip scrubs to exfoliate my lips and this one was simple and worked well.
I'm not sure why coconut oil was listed twice in the ingredients but the only other item in here is sugar. I don't even think it had flavoring added, and I actually appreciate that!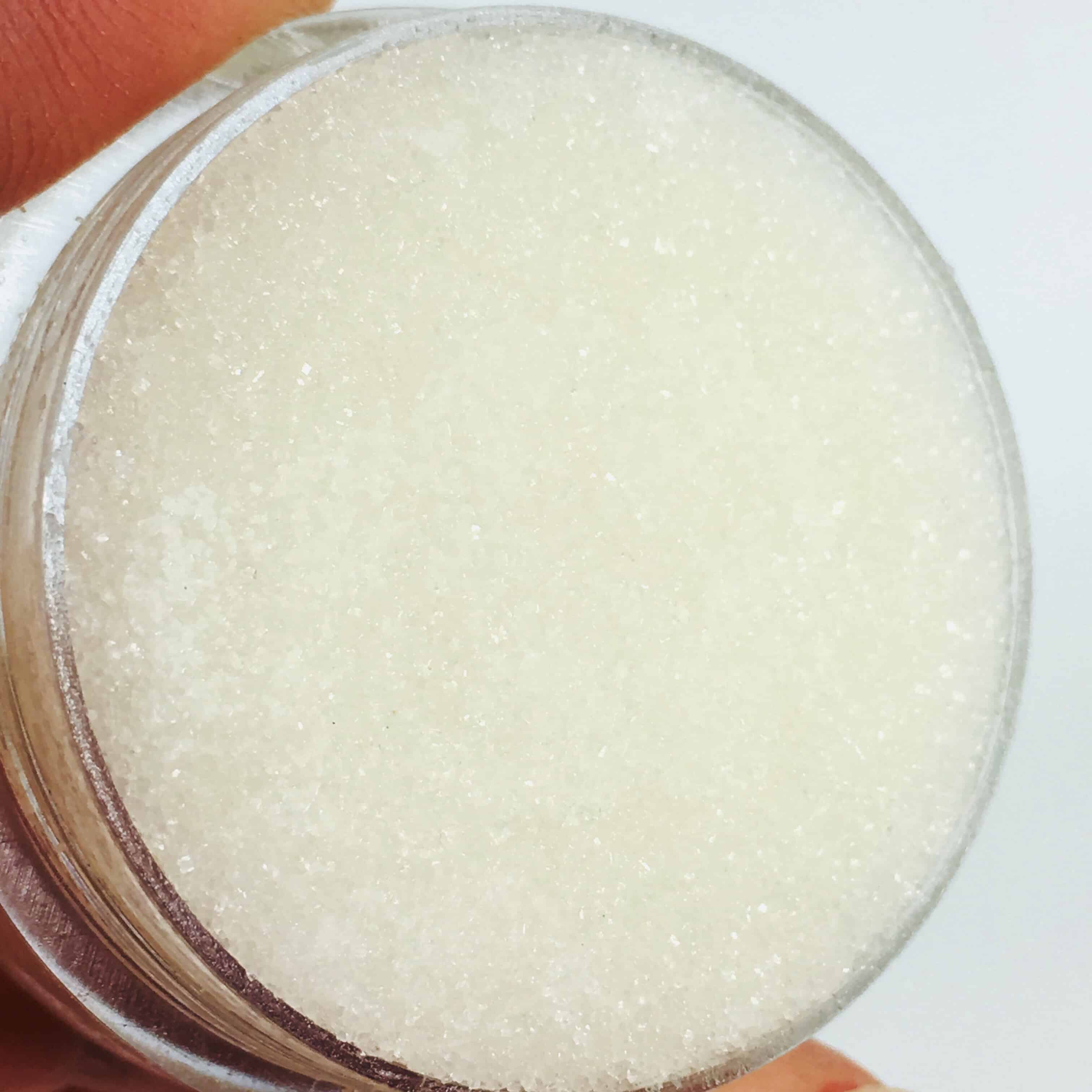 I applied some to my lips (use it over the sink for fallout) and then wiped it off with a tissue before wiping with a warm, damp washcloth. My lips were left soft and although I was worried it would smell strongly it didn't, very simple and effective.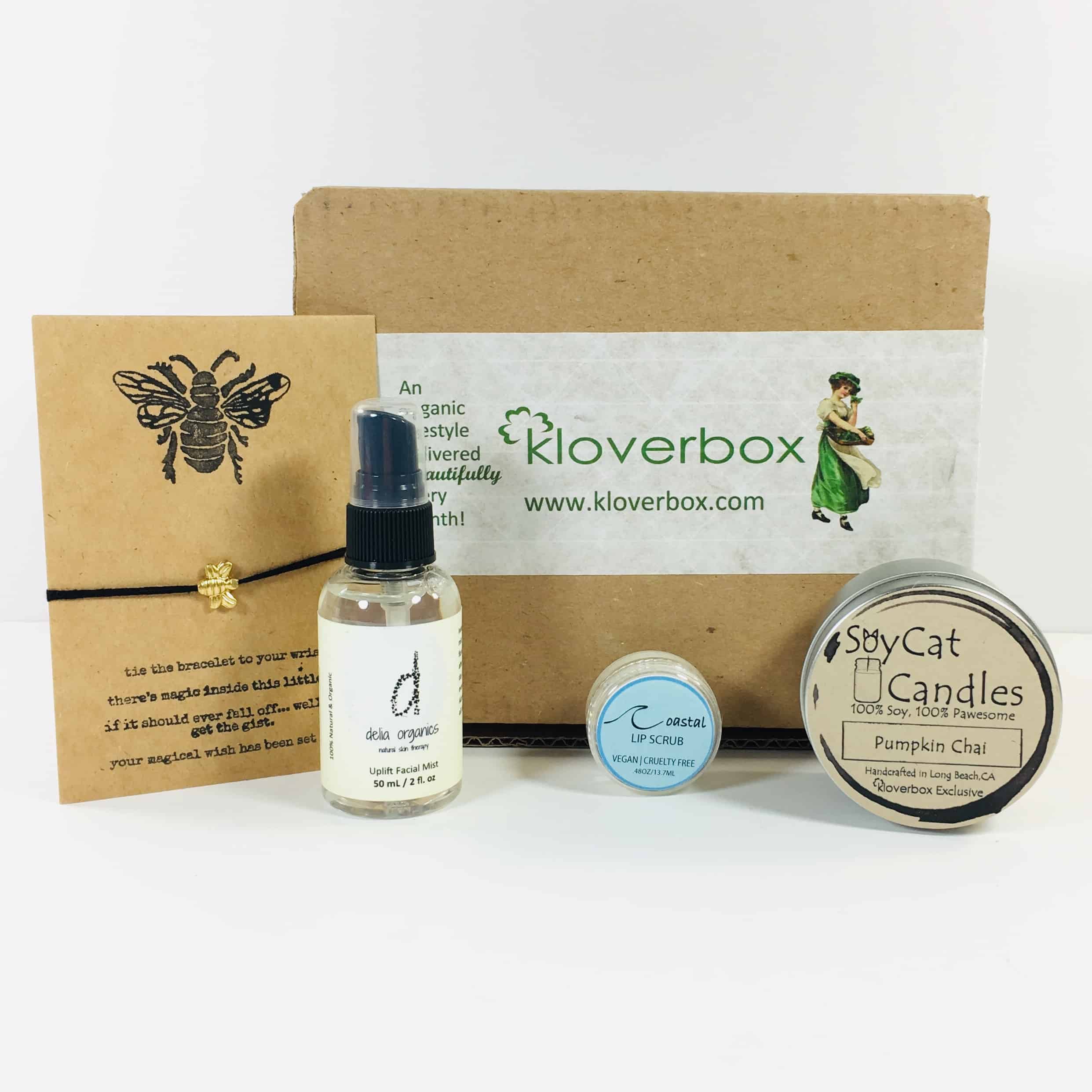 Kloverbox sends some cute and useful items, like the adorable bee on the bracelet. I liked the lip scrub, it was simple yet worked well. The candle was very strong but smelled great, and the facial spray was a neat way to put some pep in my day. My items had a value of around $43.03, which is kind of low for this box but is still well over the price paid for the box. I thought the items were very useful so that makes me happy, I know I will use them until they are gone.
What did you think of the October Kloverbox? Let me know in the comments!