Lucha Loot is a bi-monthly subscription box devoted to all things Lucha Libre! Lucha Loot is committed to officially licensed 100% items with Lucha Libre collectibles including DVDs, magazines, posters, art and more, plus lucha masks, all with royalties paid to or purchased directly from luchadores.
T-shirt, autographed picture, mask, and more! There is a lot of loot packed into this treasure box. There are two sizes of Lucha Loot – the Lucha Loot Standard Chest ($19.95 + $8 shipping), and the Lucha Loot Deluxe Booty Chest ($29.95 + $8 shipping).
DEAL: Save 10% on your first box! Use coupon code TRYLL.
Description Sheet.  Looks like this is a "best of" box.  I am reviewing the Deluxe Crate.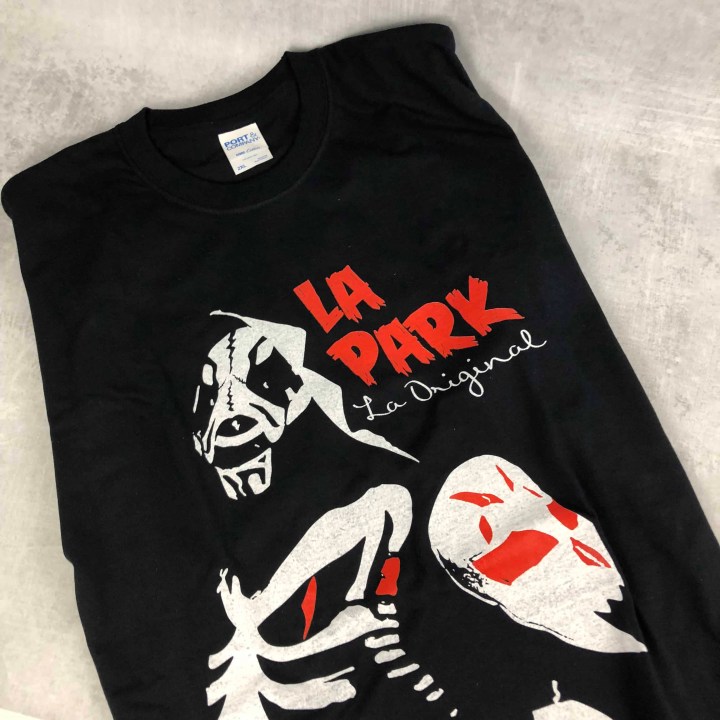 LA Park T-Shirt – This is a great looking t-shirt. I received it in a previous box as well.  Since this is a best of type of box, you may receive something different.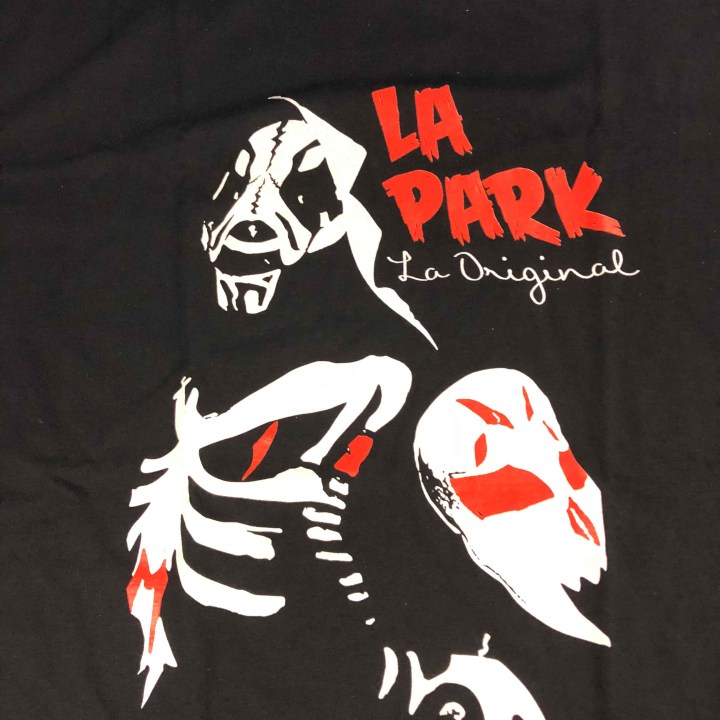 Here is a closer look at the design.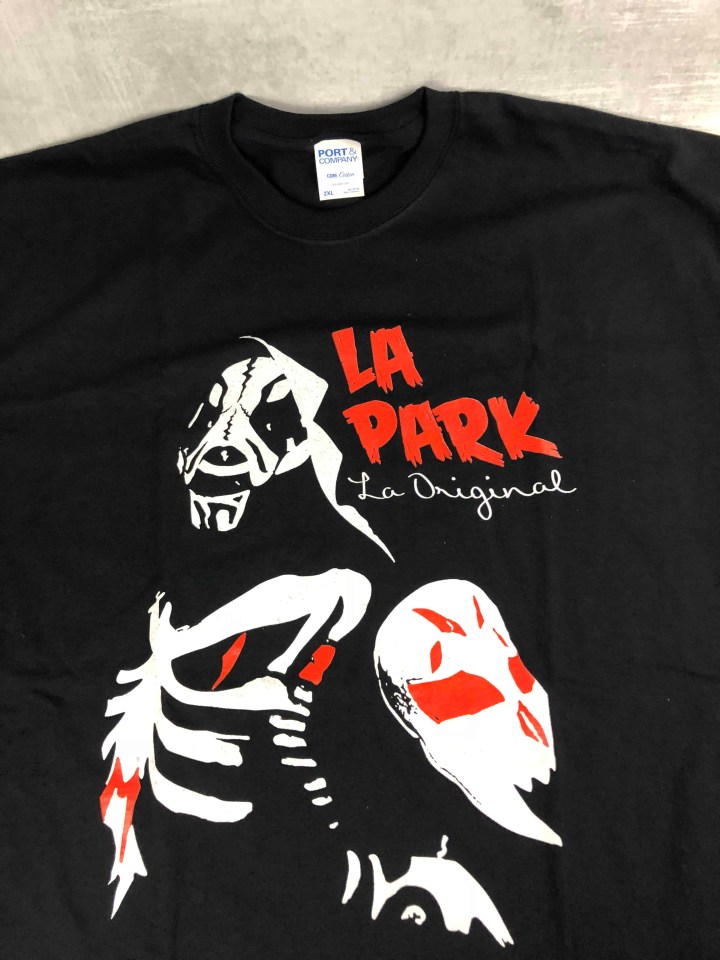 Here is a more full look at the t-shirt.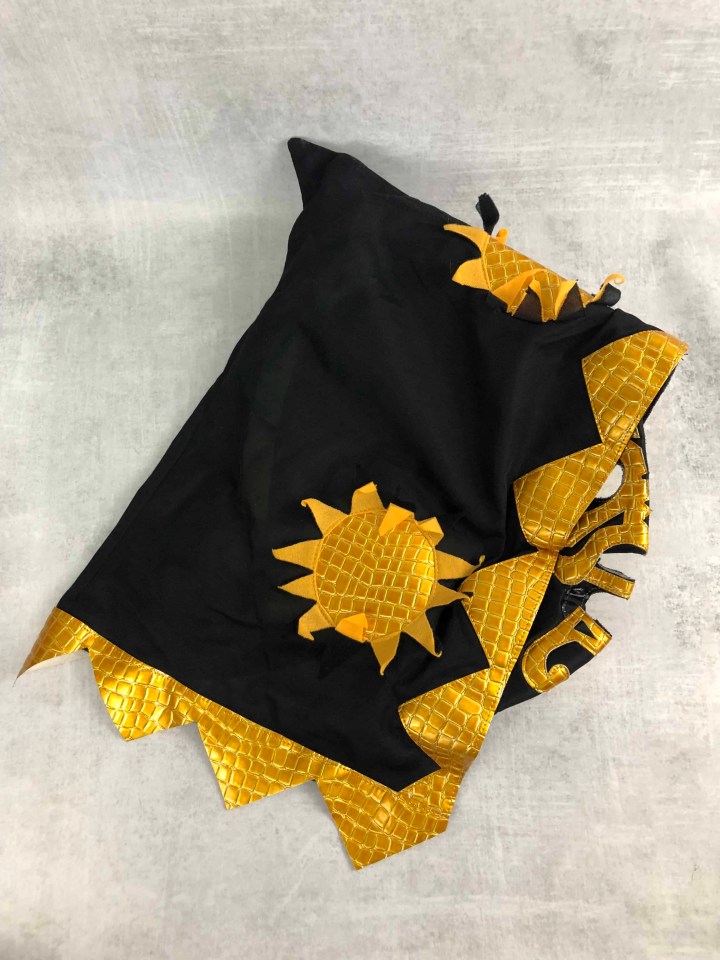 La Parka Wrestling Mask – Receiving a wrestling mask featuring one of the greats from around the world is a great reason to get this box.  You may not receive the same mask.  This mask is a much higher quality than what is normally in Lucha Loot.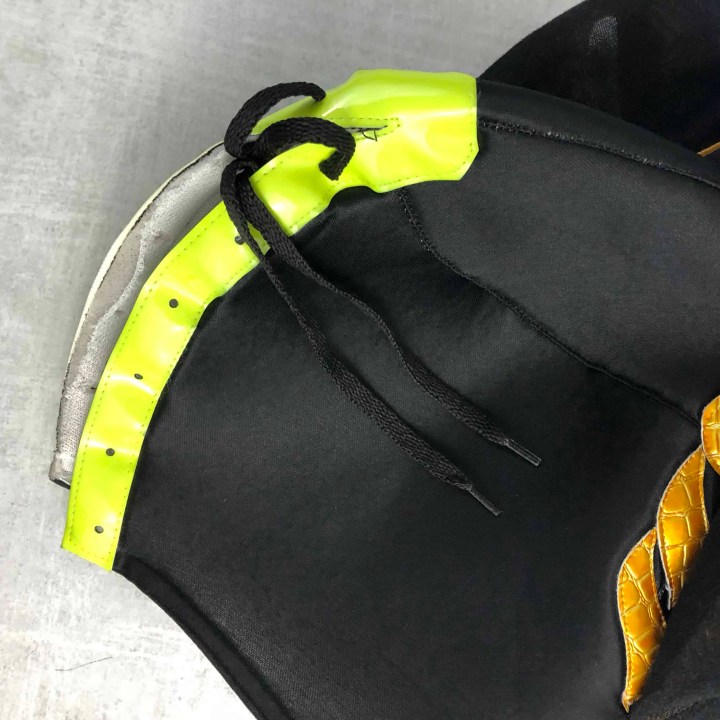 I won't have to worry about yet another zipper breaking on this nice and cushy mask.  I don't know if this is what Lucha Loot will be packing going forward so I'll count myself lucky for receiving this La Parka mask.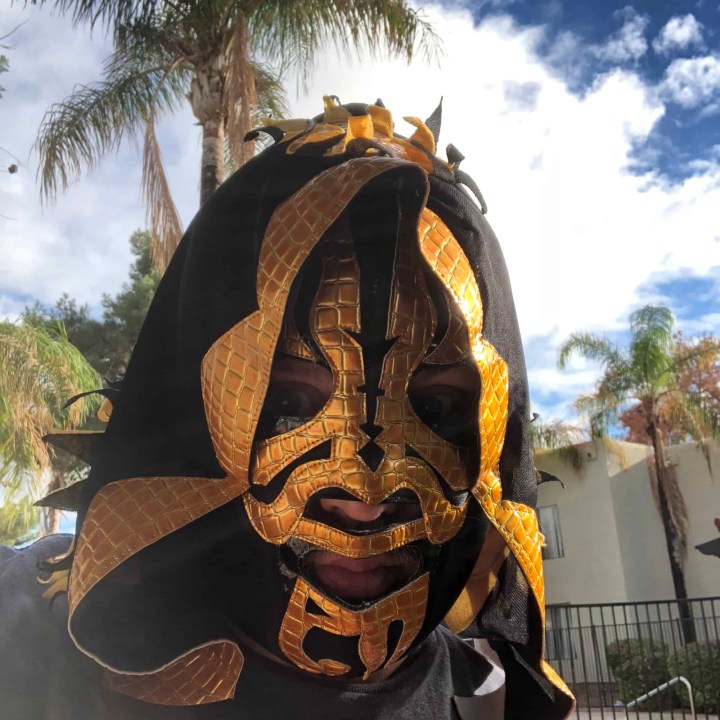 How do I look?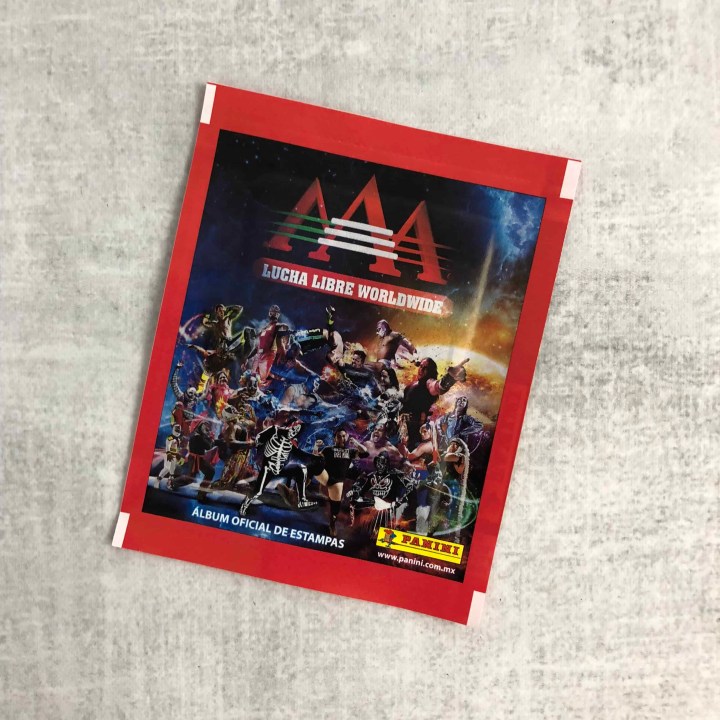 Panini "AAA Lucha Worldwide" Stickers. The stickers are much like those that I used to get as a kid in the 80s.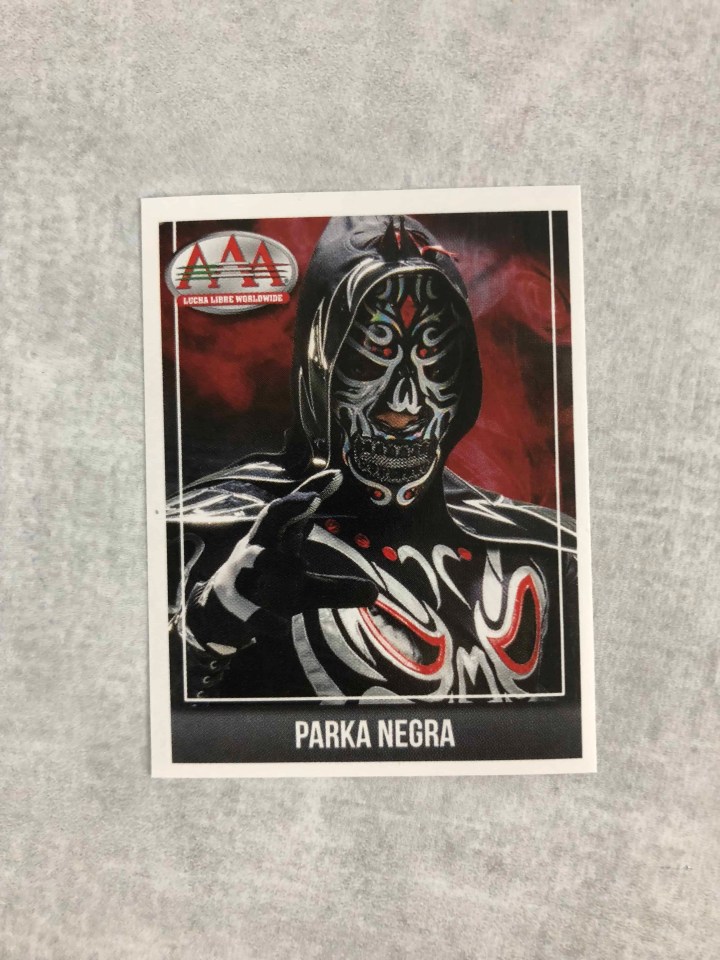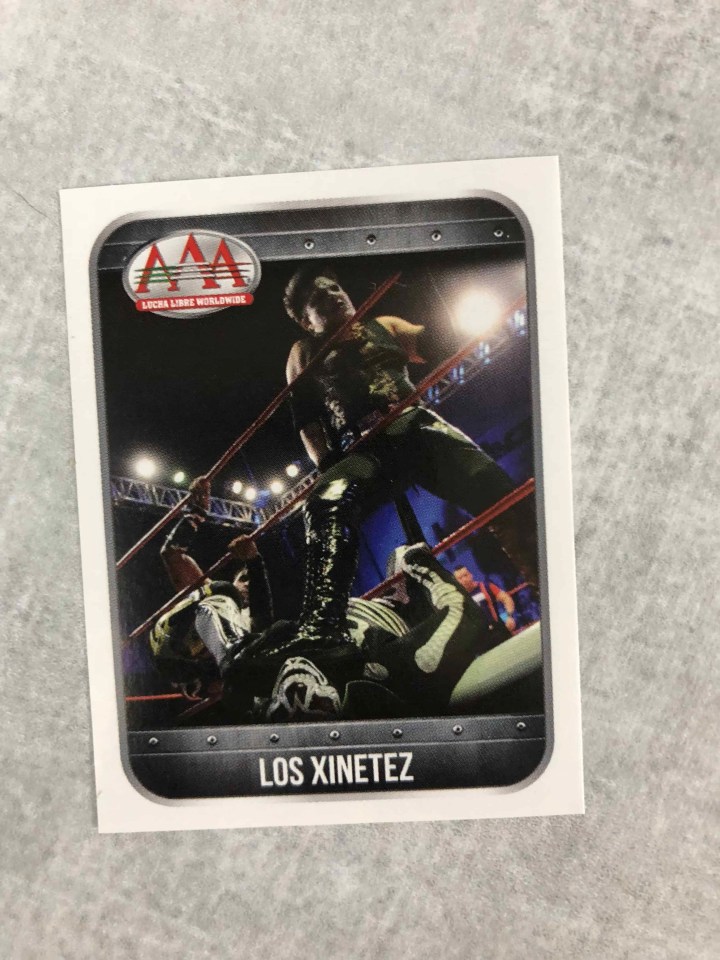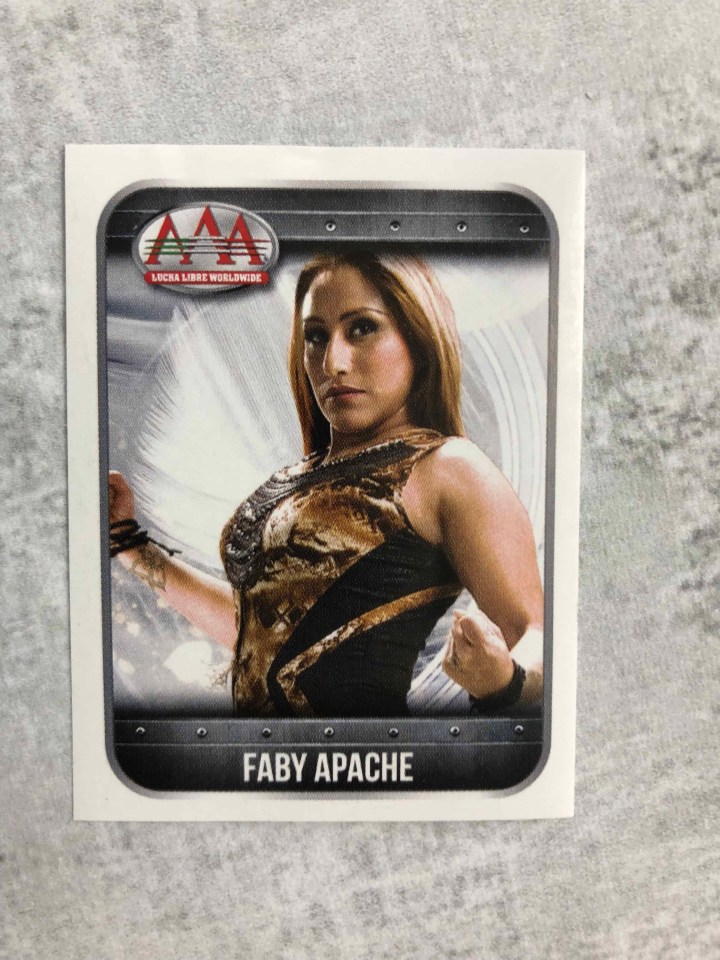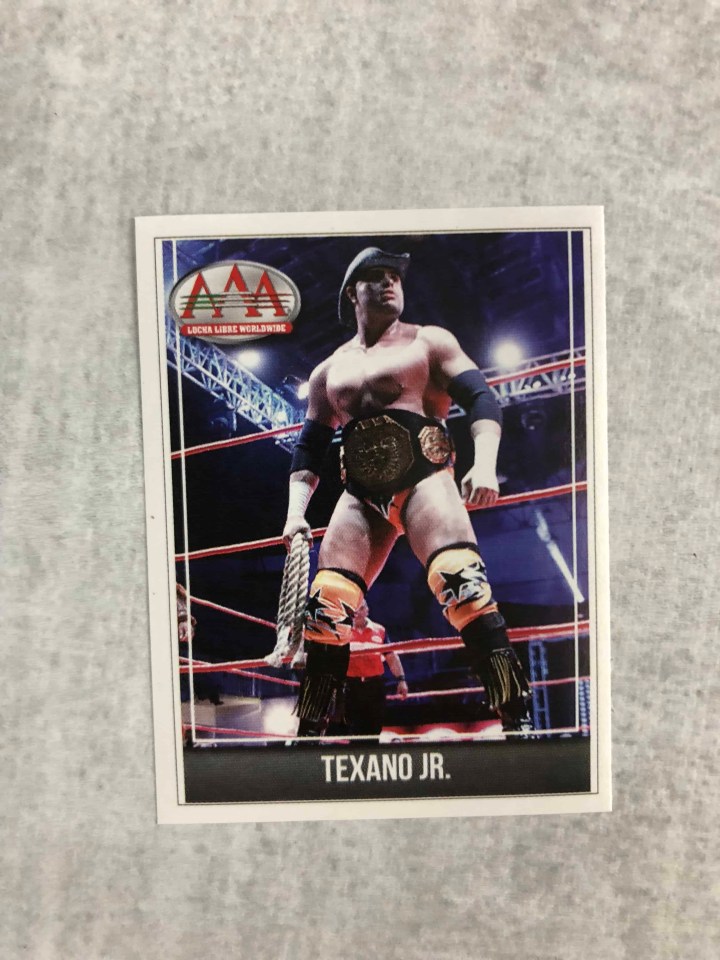 These are fantastic!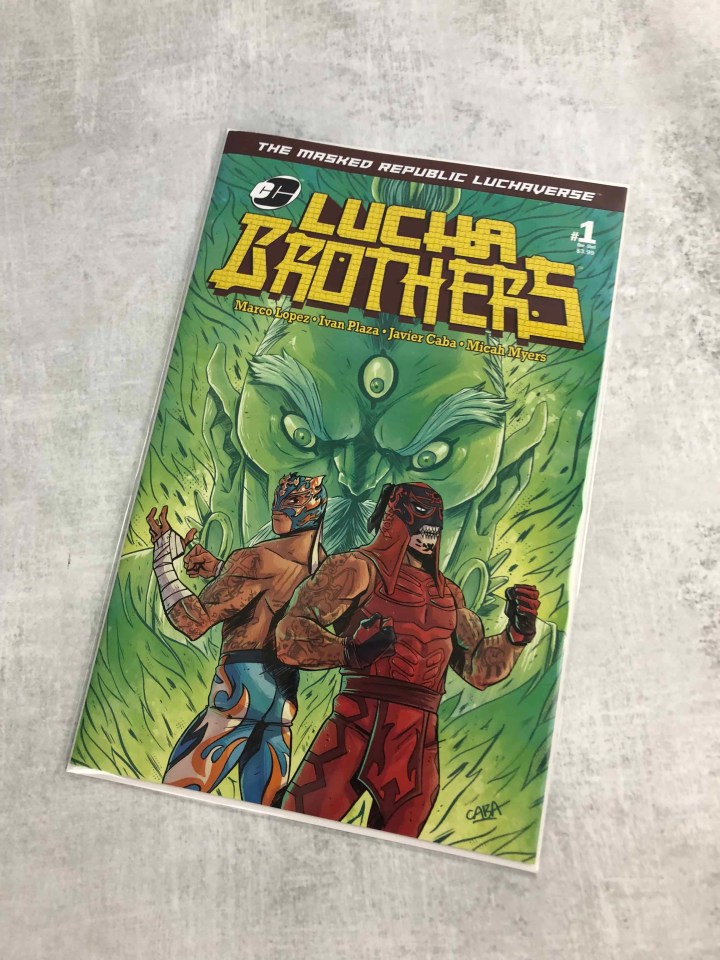 Lucha Brothers Comic Book – This is an awesome addition to Lucha Loot. The artwork looks great.  Fenix and Pentagon Jr. together in an awesome adventure!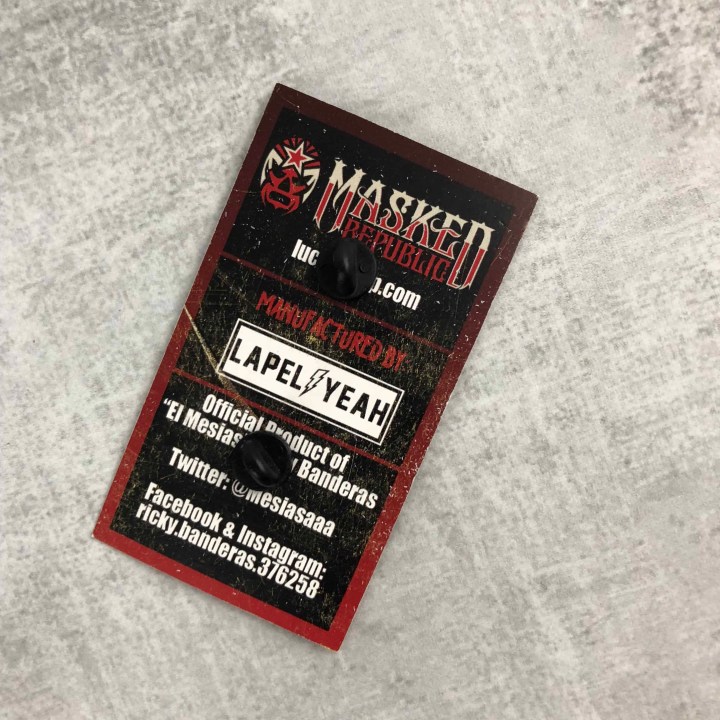 El Mesias Ricky Banderas Pin – If you received the last Lucha Loot, you have a great looking pin to match the t-shirt.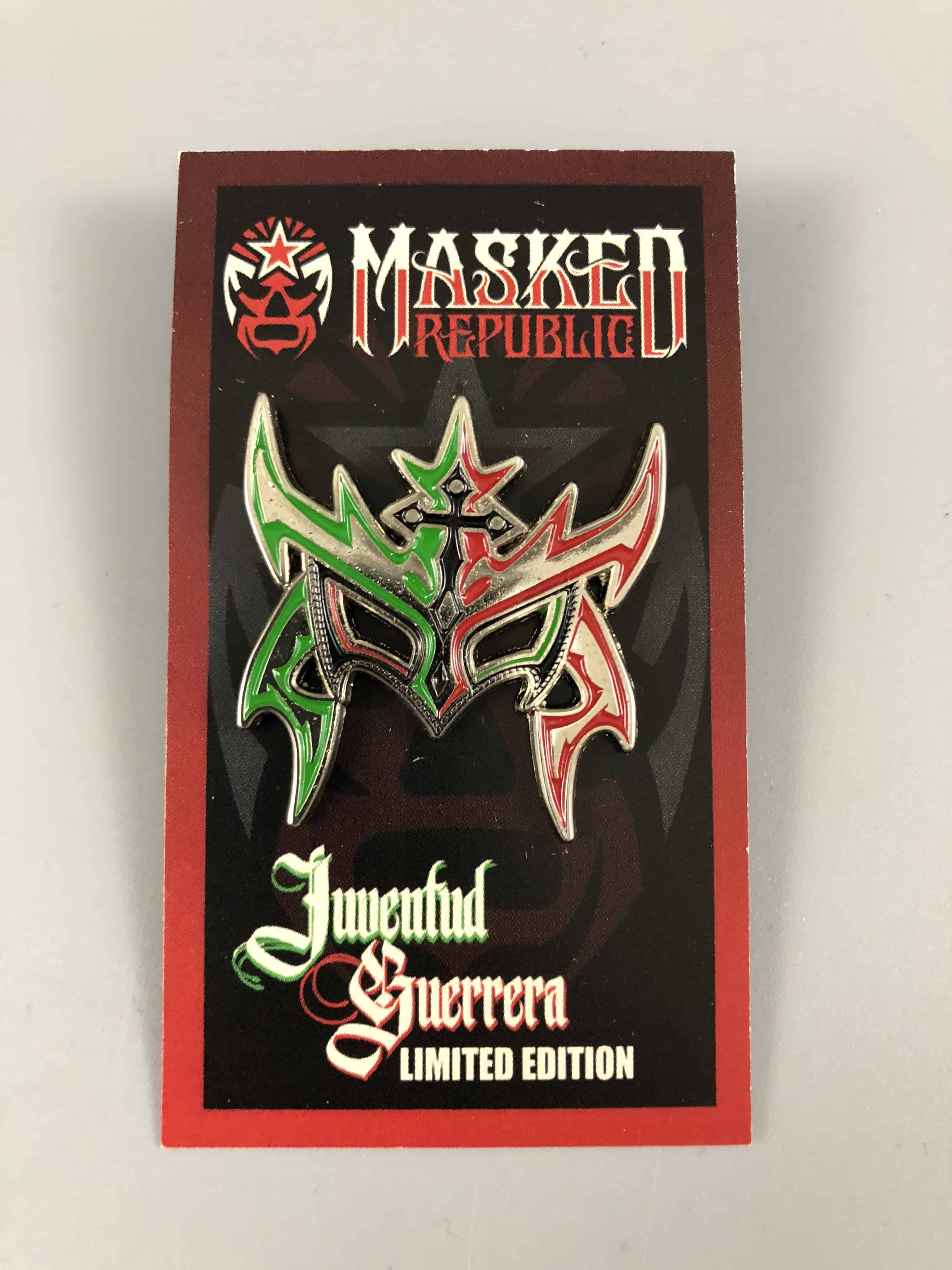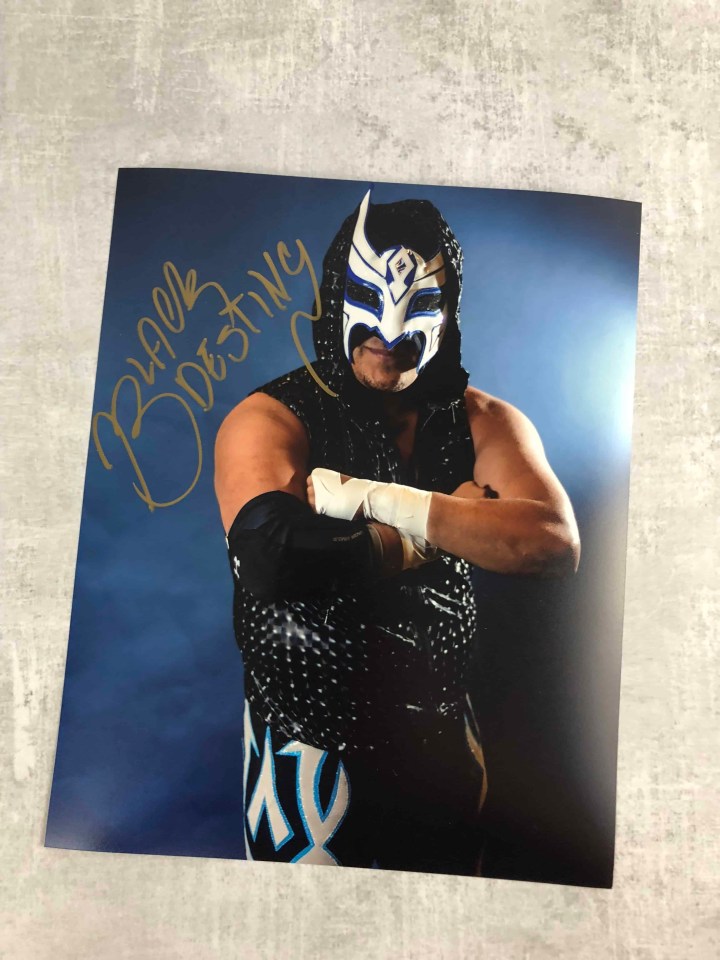 Black Destiny Autographed 8×10 – Every month, I am impressed with the autographs from luchadores from all over globe.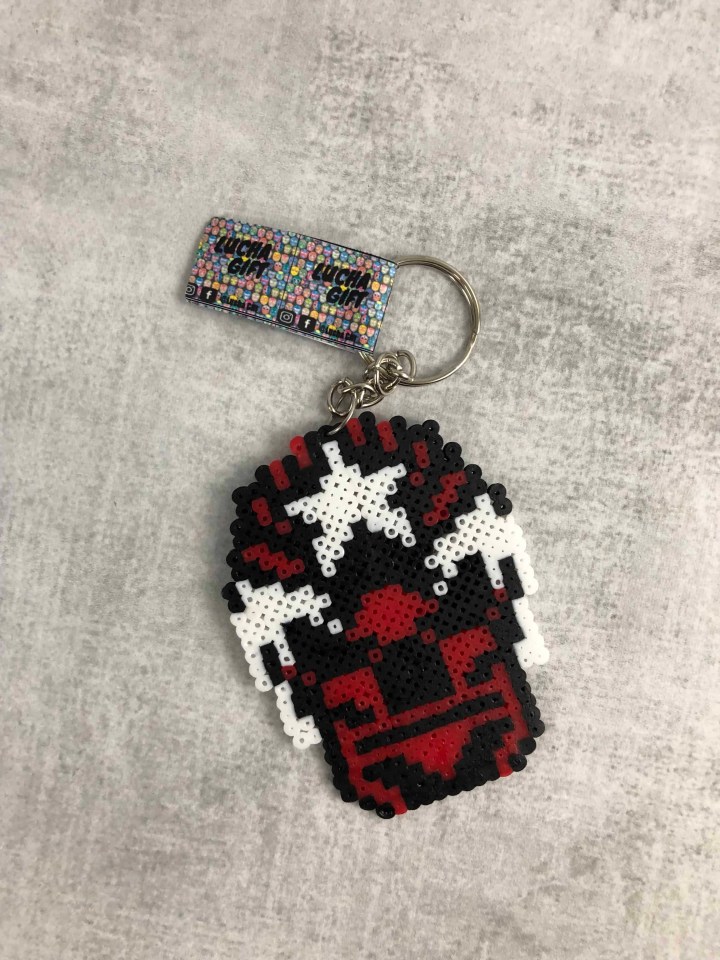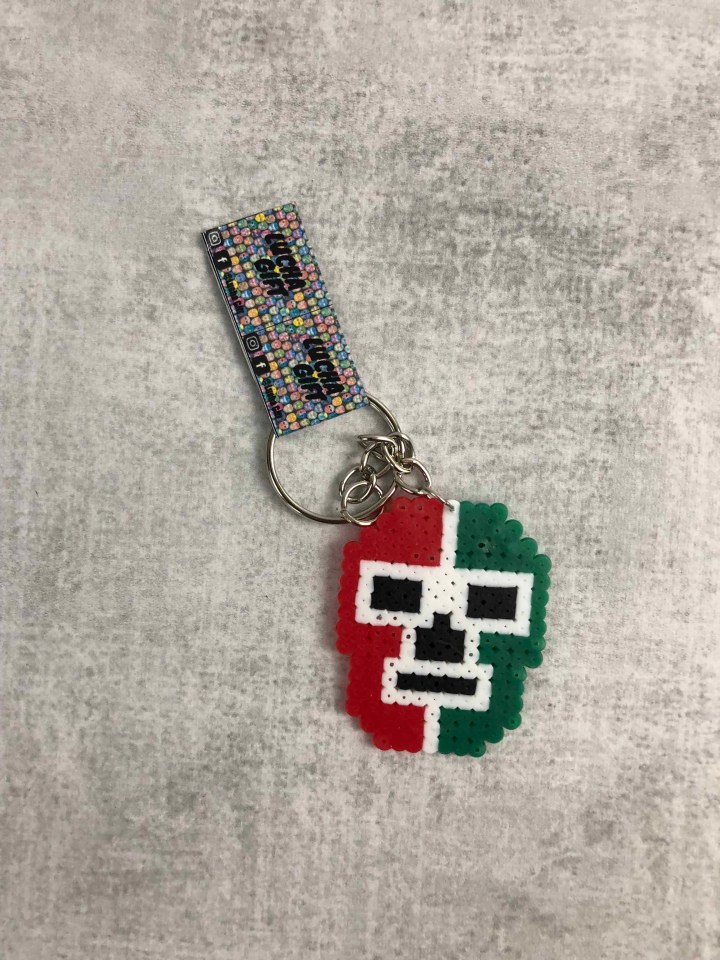 Keychains – The Masked Republic logo was supposed to be in the previous box so I received mine this month.  There is also another lucha keychain as well.  I like the 8 bit look to them.
This is easily one of my favorite subscription boxes. There is a wonderful variety of items which is something I definitely love about this box. I'm looking forward to seeing what Lucha Loot has in store for the upcoming months!
What's your favorite loot this month?