Bonne Maman offers both all-time favorites and special holiday flavors inside the limited edition Bonne Maman Advent Calendar 2018. Each calendar contains 24 jars filled with all-natural preserves, jellies, and honey.
The side panel lists of all 24 flavors included in the calendar — 22 fruit spreads and 2 honeys.
The nutrition information for each spread is roughly the same.
There's even an illustration at the back of all the delectable flavors that come in the box!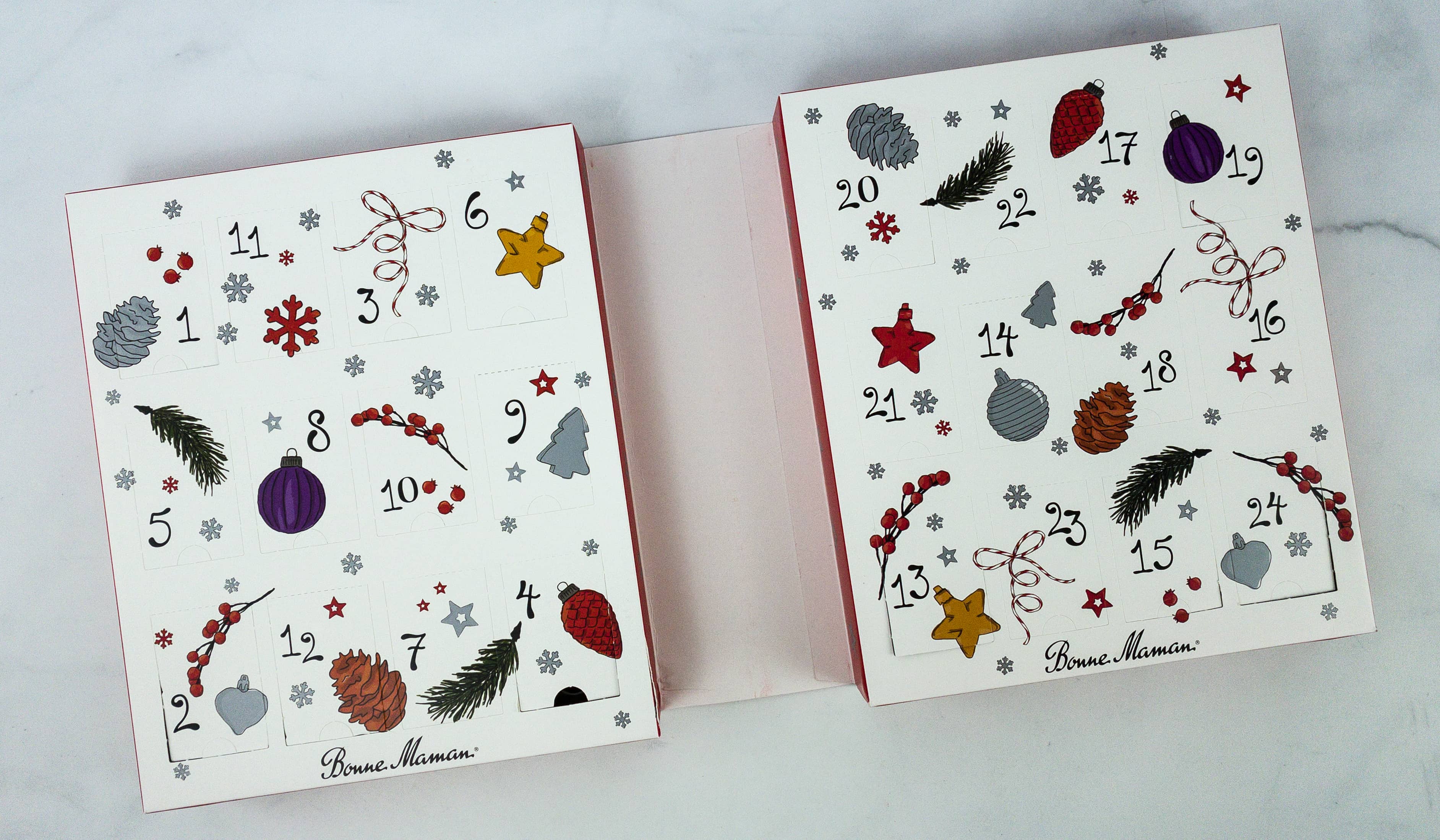 The countdown dates are randomly arranged, which made the reveals more exciting!

Looking at the list of inclusions and these numbers, we're really excited to reveal and taste everything!
We're excited to name favorite variants as well!
The advent calendar's design is so pretty as well! There are lots of Christmas related symbols and objects drawn on it!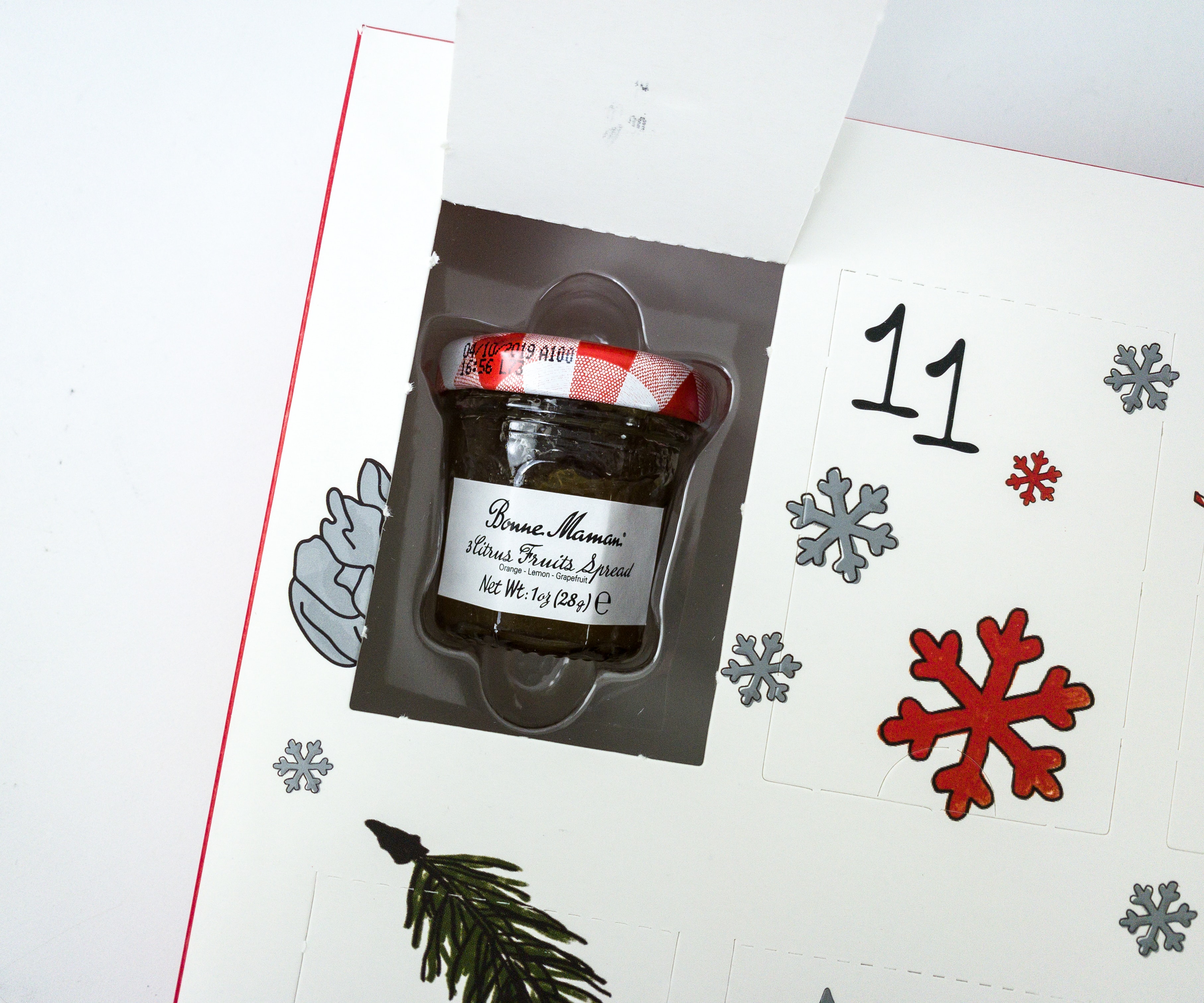 Of course, we started with day 1! And we got 3 Citrus Fruits Spread!
The 4th day revealed Orange-Cinnamon Spread! Somebody, please hand me a piece of bread!
Here are all the mini jars inside this advent calendar. Each jar measures 1 oz., which is 1 1/2 servings according to the nutrition label – but it's certainly enough to cover a couple breakfast's worth of toasts.
They look nice as display for the coming festivities too! Or if you want, they can be souvenirs for friends and guests that will pay you a visit during the celebrations, just keep the flavors you love!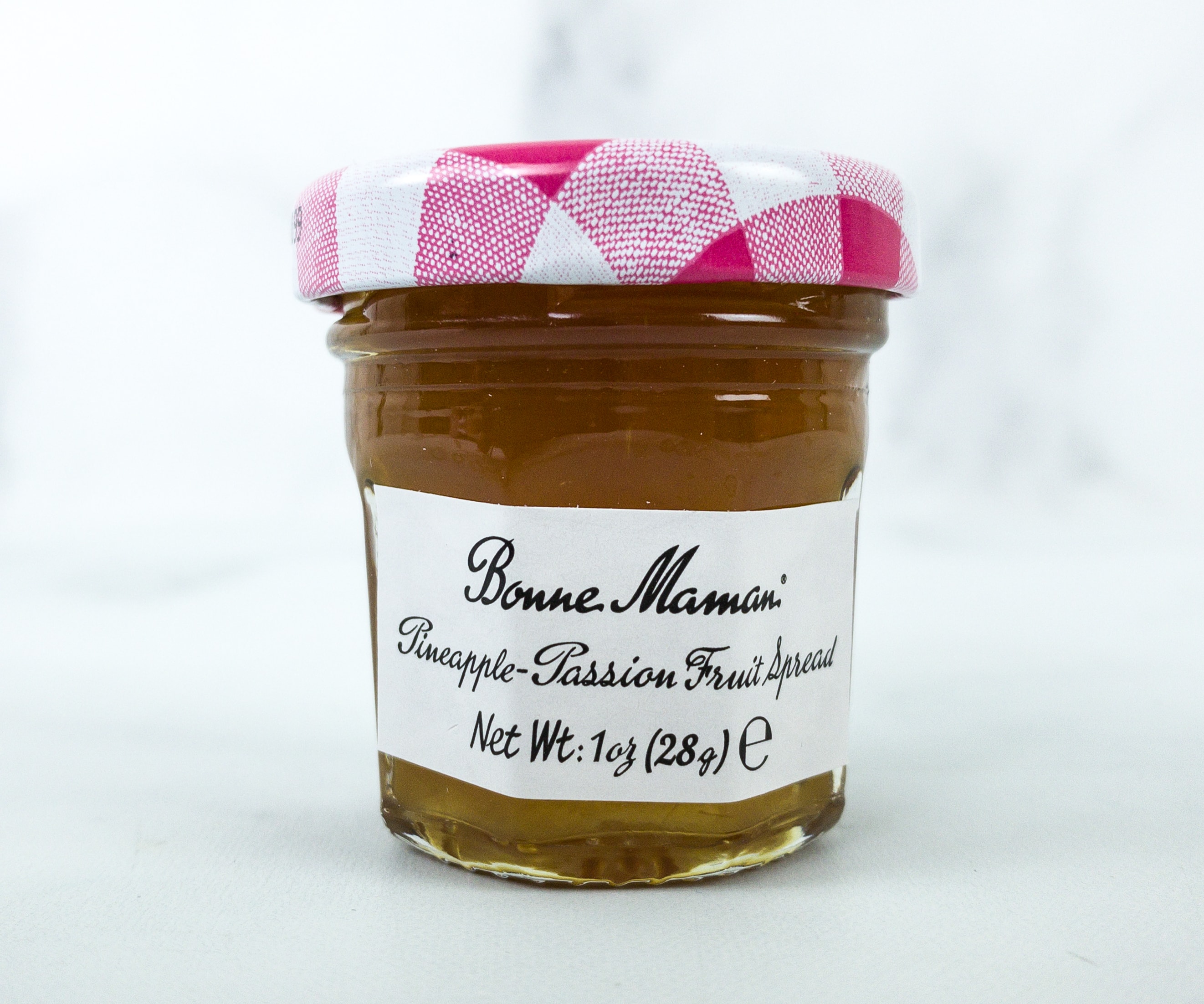 Here's one of the yummy spreads, Pineapple-Passion Fruit Spread!

The back of the cute jars list the ingredients for the spreads.
The consistency of the spread is awesome! I am already looking for more toasts to try these delicious spreads on!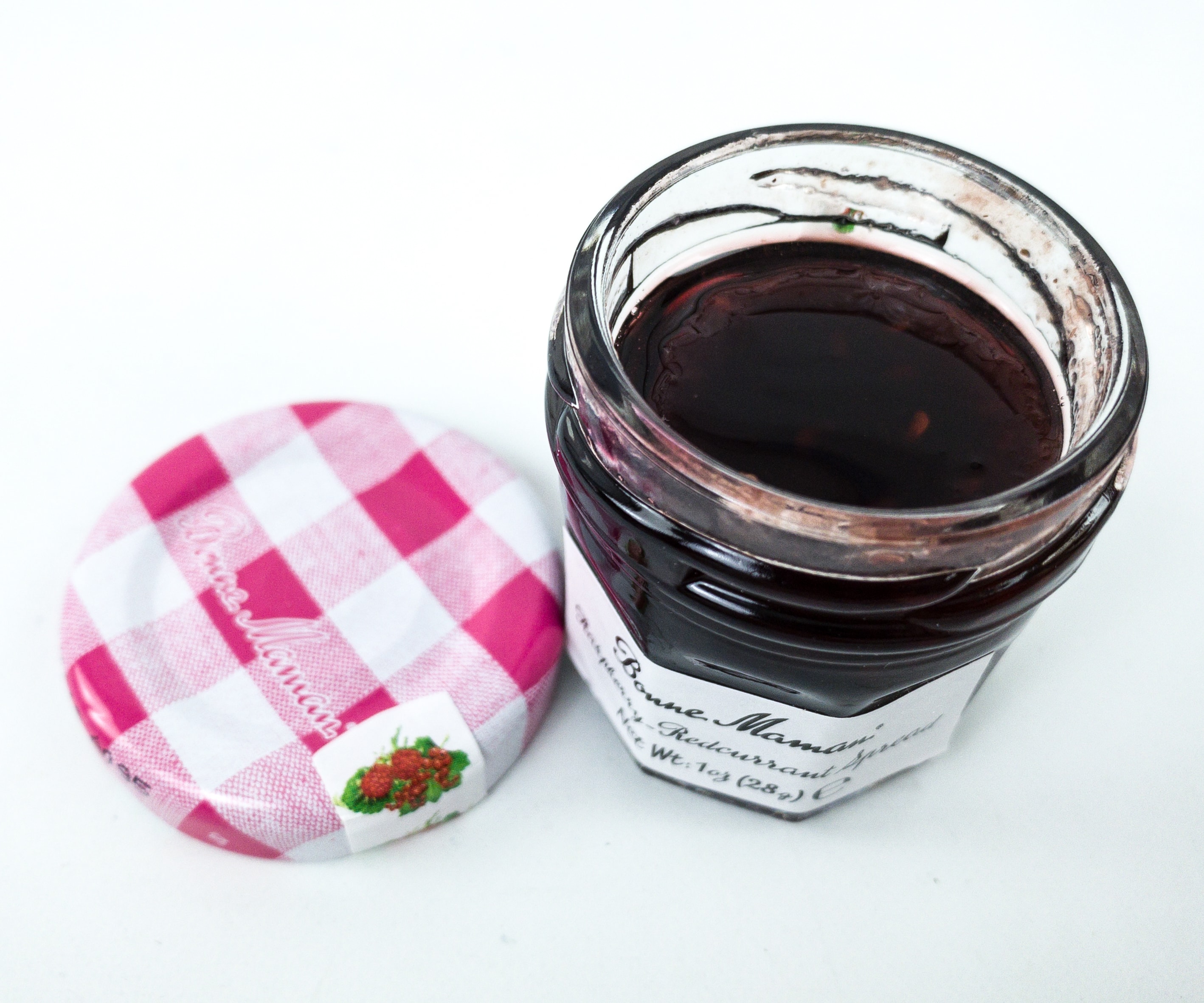 They look and smell awesome too! Yum!
One jar is good for a couple slices of bread!
The jars were almost empty when we tried them on some toasts! They're really sumptuous!
The little jars are adorable! Another fact: every spread is made with all-natural ingredients. You can see the variation in texture, with some spreads retaining more pulp than others
This is really an exciting Advent Calendar!
I am really happy and satisfied with all the spreads I got! The preserves are made in France, and the labeling reflects that, and even the jar designs!
One final tip – if you're not into breakfast, consider pairing this with a cheeseboard. It will take you longer to tread through each jar, but each morsel of cheese will be an absolute delight.
Bonne Maman advent calendar definitely showed us a fun way to have a Christmas countdown! Each jar contains delicious spreads and there are lots of different flavors included. The jars also look cute and the way they presented it added excitement to the already exciting season. If you love spreads, you can keep them all, but if you want to share them with friends and family, you can do so, and "spread the love"!
What do you think of the gourmet Bonne Maman calendar?