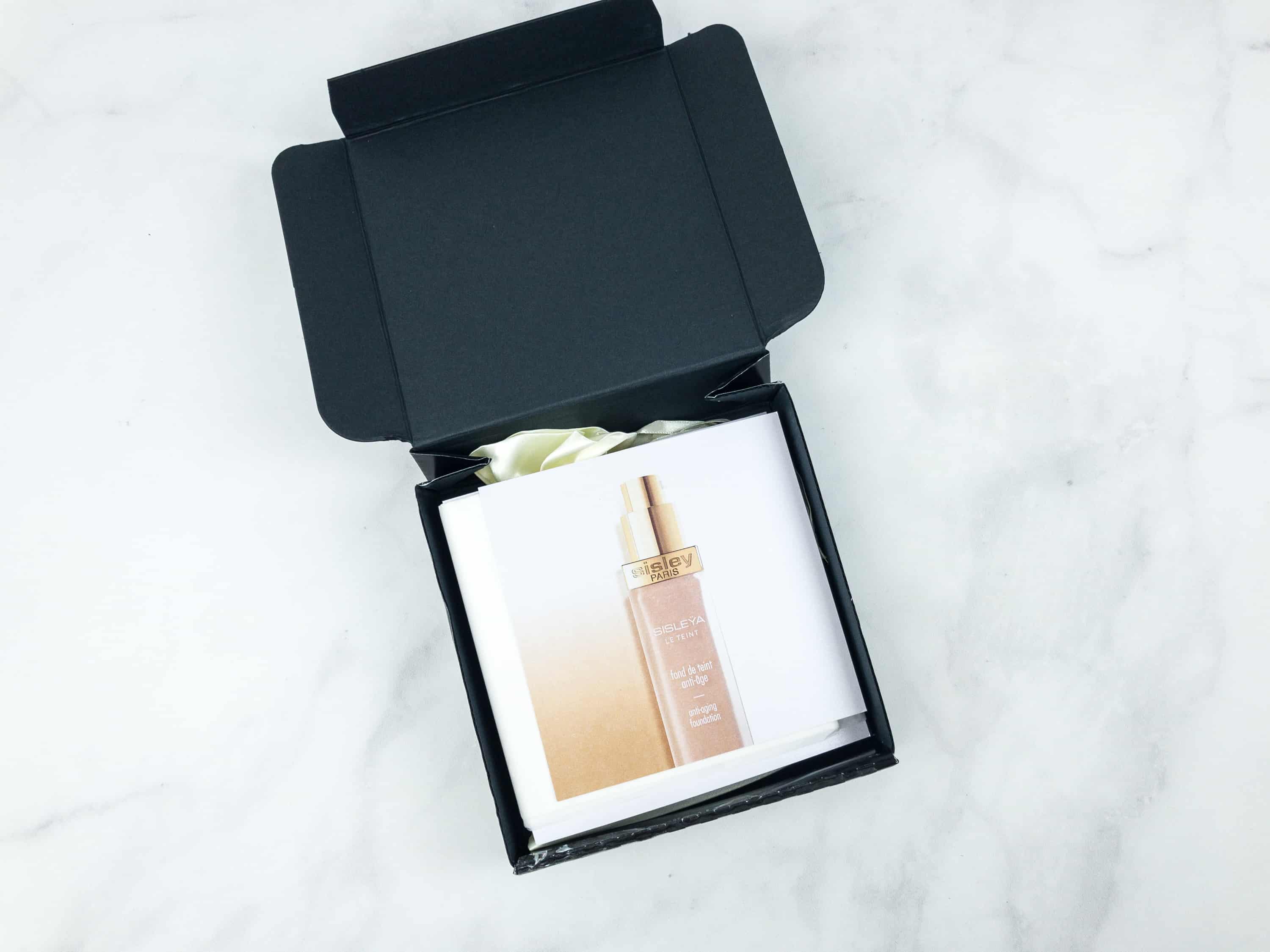 Sisley Paris Beauty Subscription is a monthly beauty subscription service starring 5 luxurious, expensive samples of products that would normally be found at upscale department stores such as Saks, Bergdorf Goodman, Neiman Marcus, Bloomingdales, or Nordstrom. It is $10 a month, however, you must sign up for a 6 or 12-month term. The 6-month term is $60, and the 12-month term is $100 ($20 savings). When the term expires, it will not automatically renew. Members of the My Sisley Club with either Gold or Platinum status should automatically receive the box as long as they maintain their status.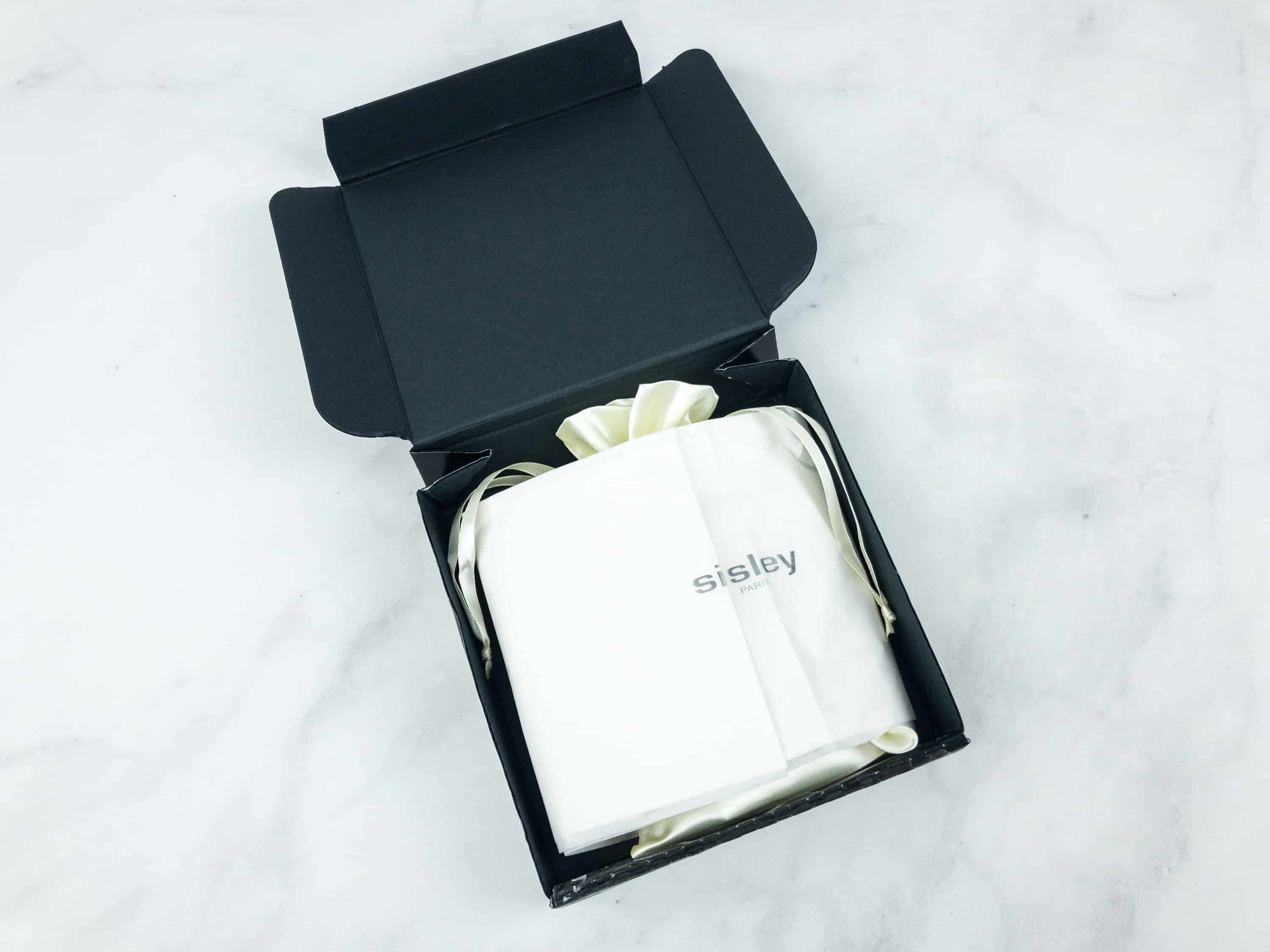 My products arrived in an unmarked black box. The items were wrapped in white paper and sealed with a sticker.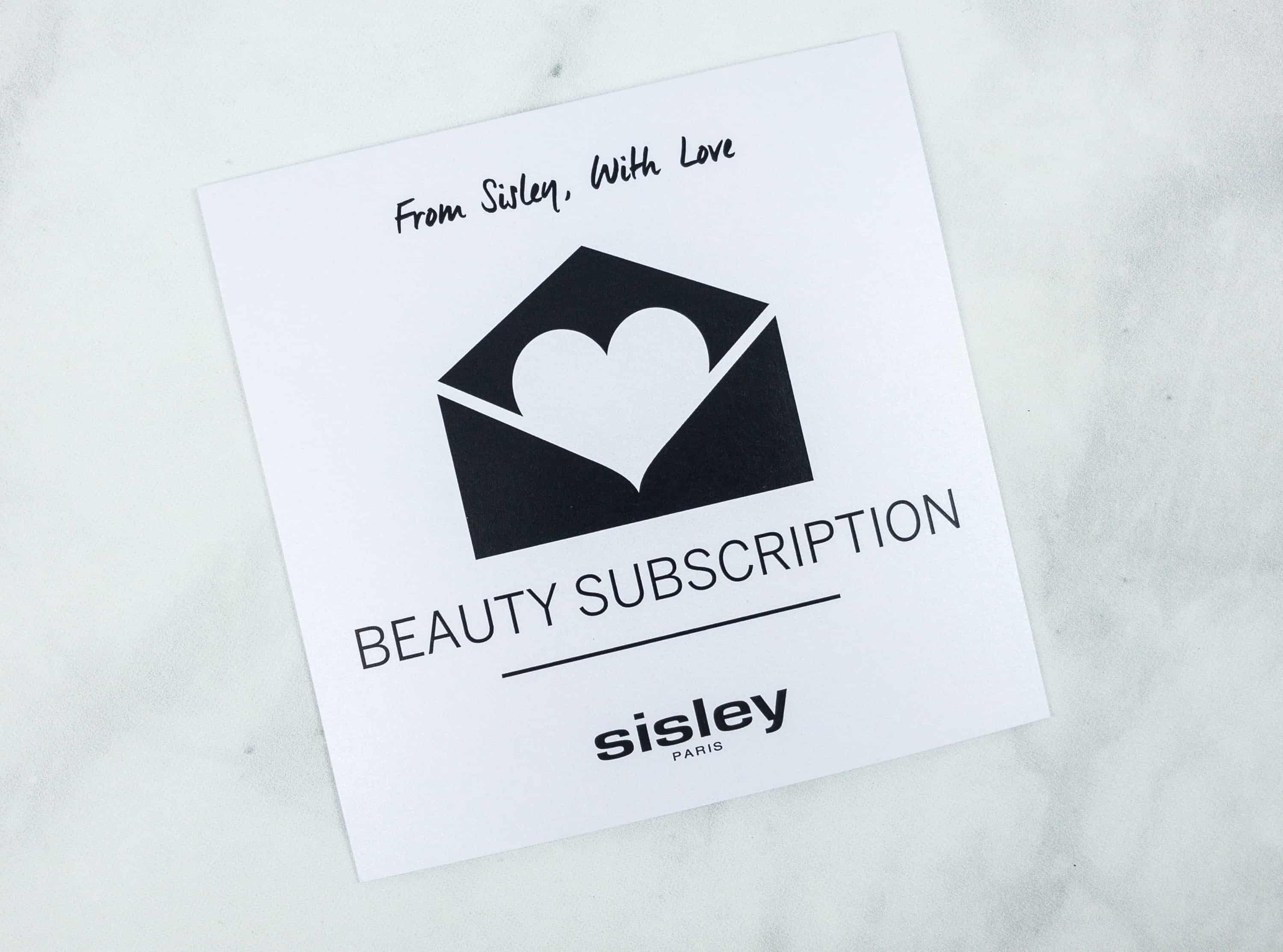 Sisley Paris claims to harness the power of plants to create the best cosmetics for your skin.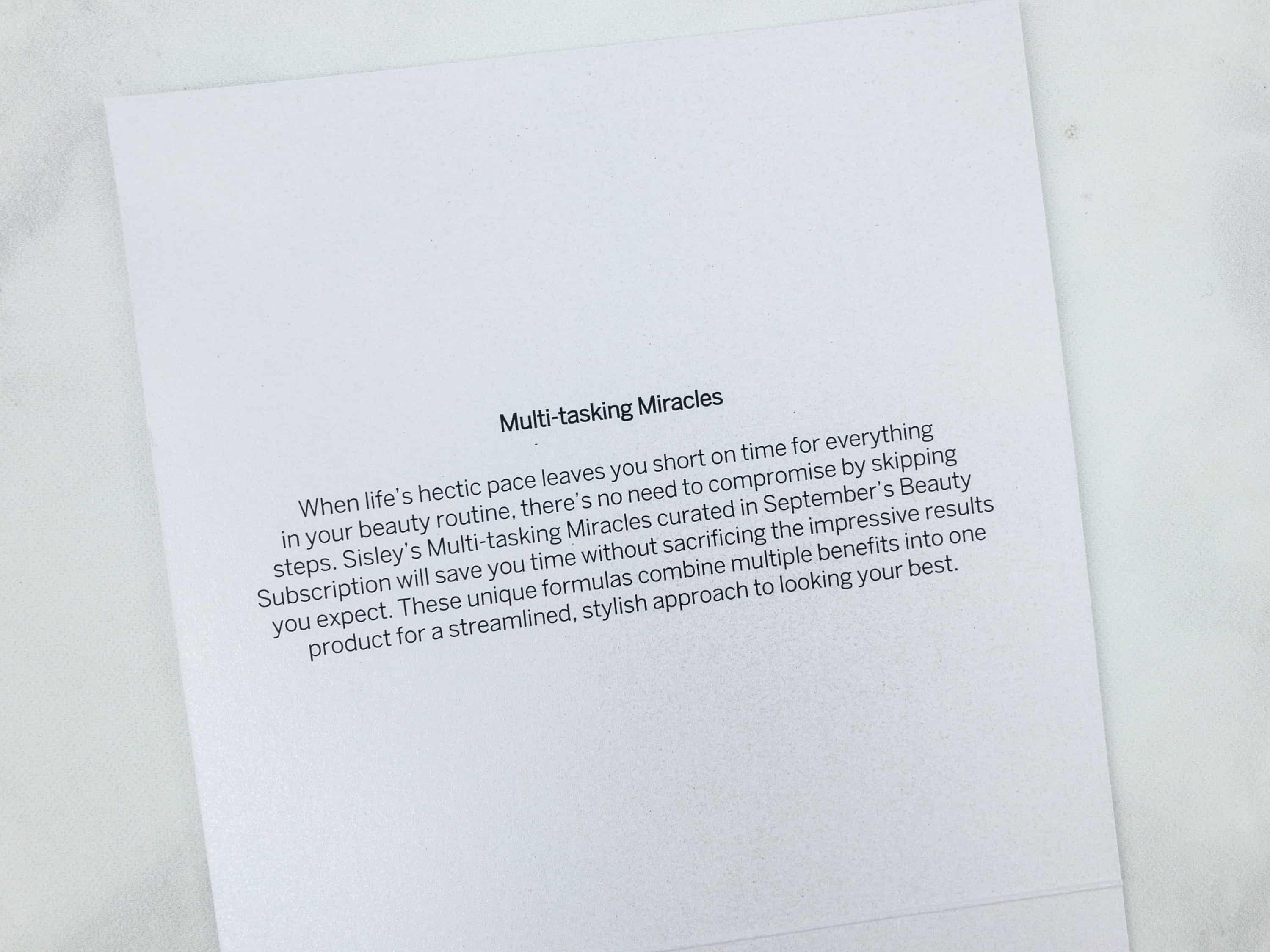 There's a welcome card that introduced the theme for September box, which is MULTI TASKING MIRACLES!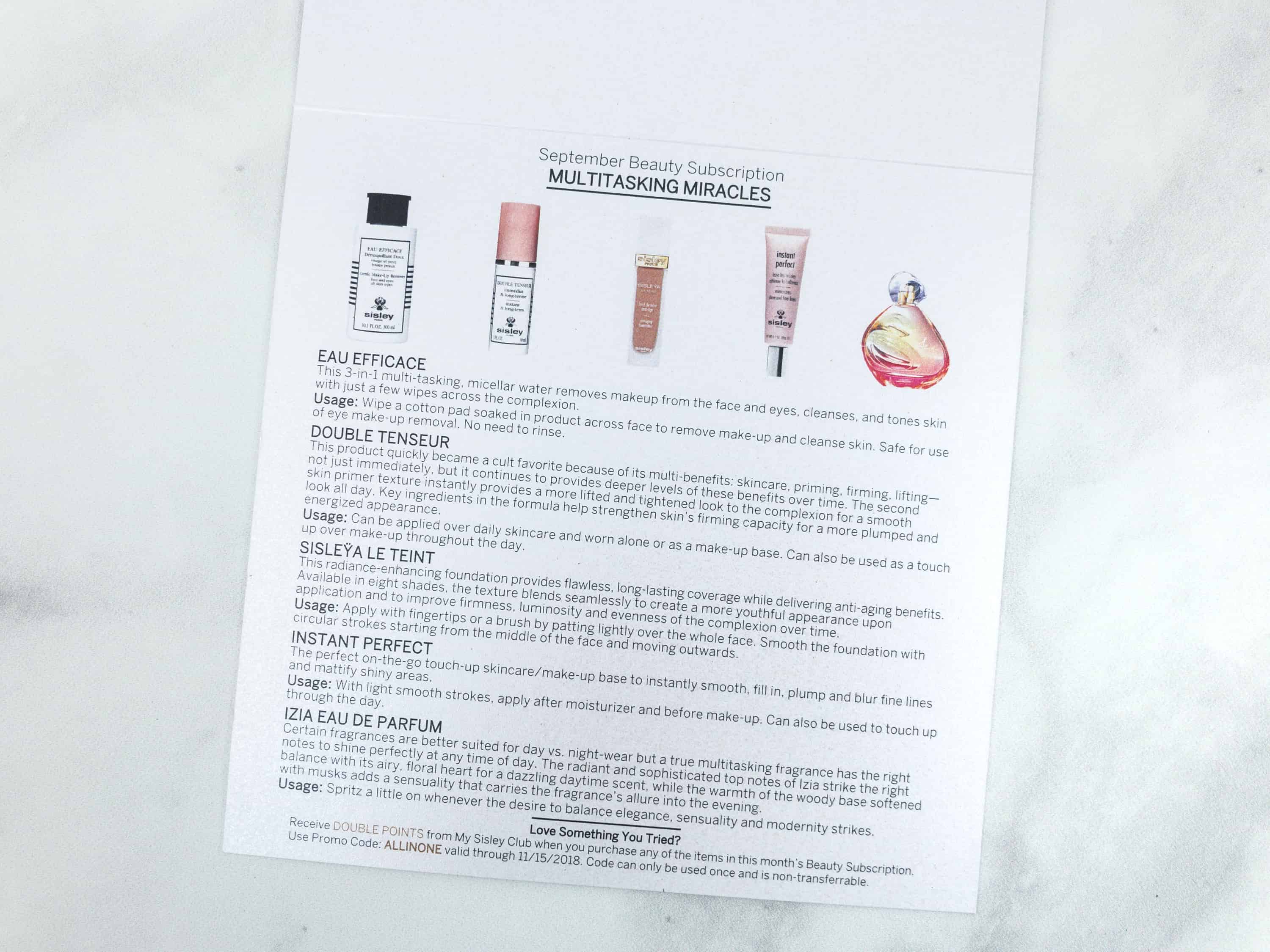 Here's the list of all the items, with tips on when or how to use them.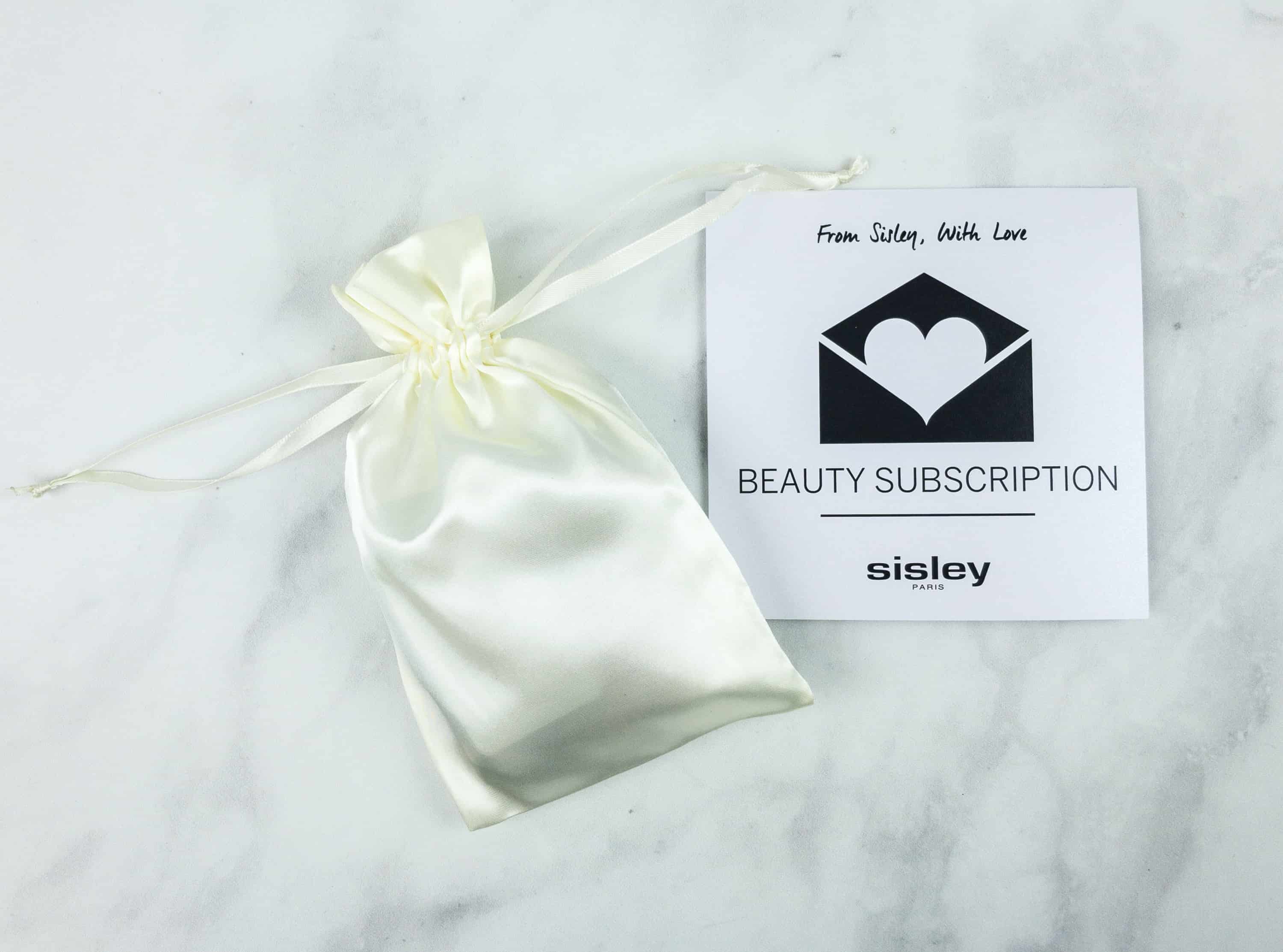 All the samples are inside a silky drawstring bag.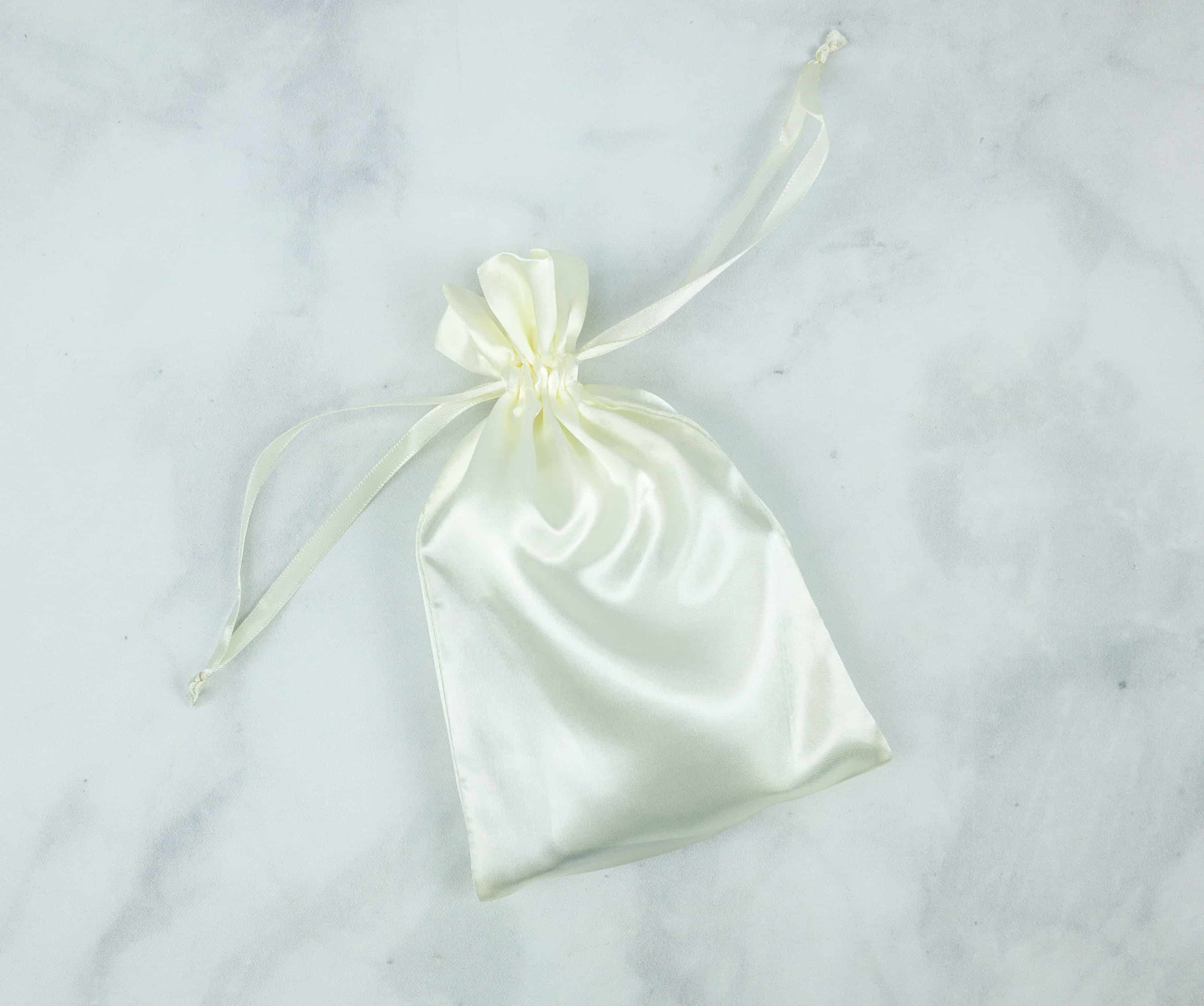 It's reusable!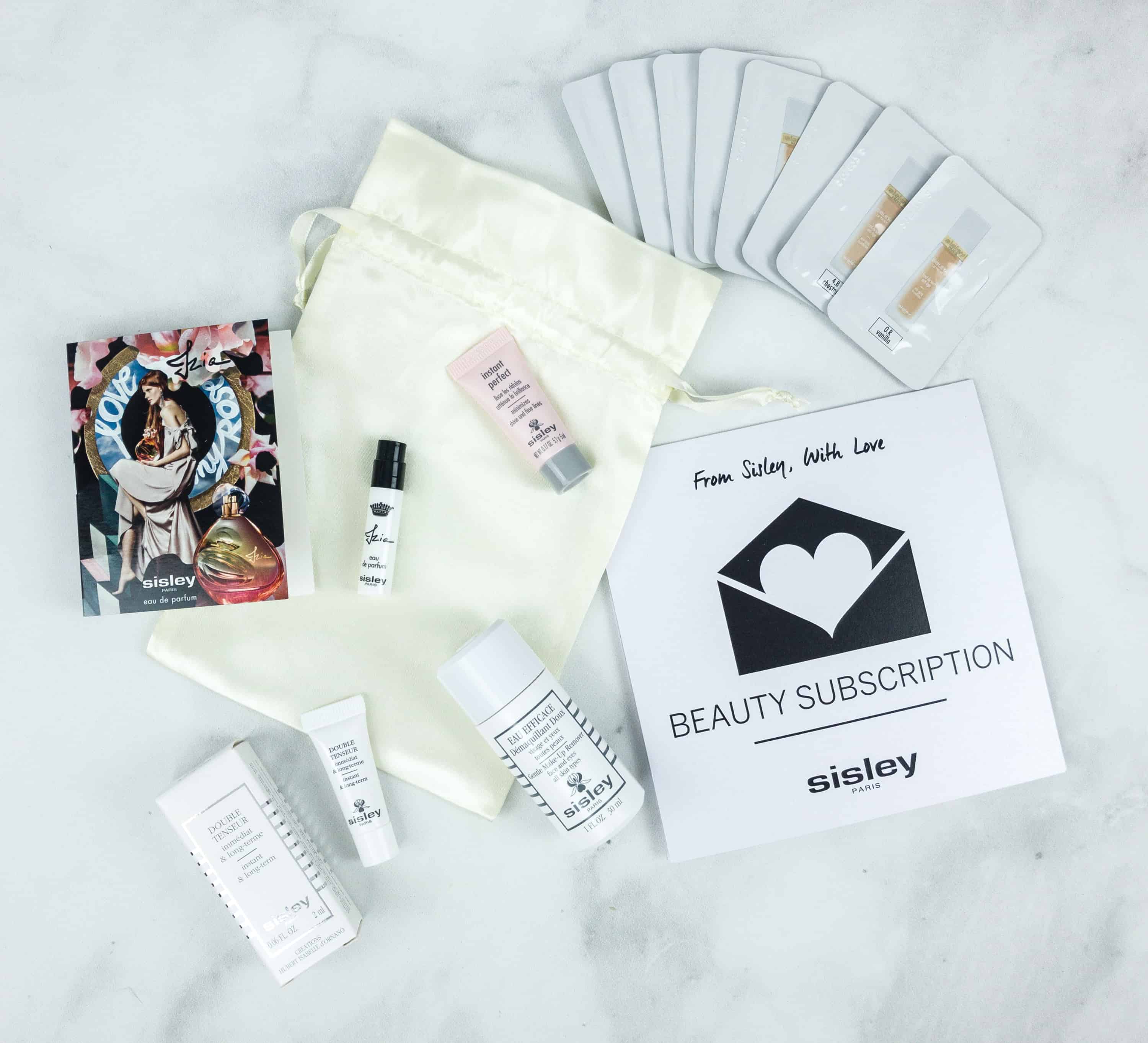 Everything in my box!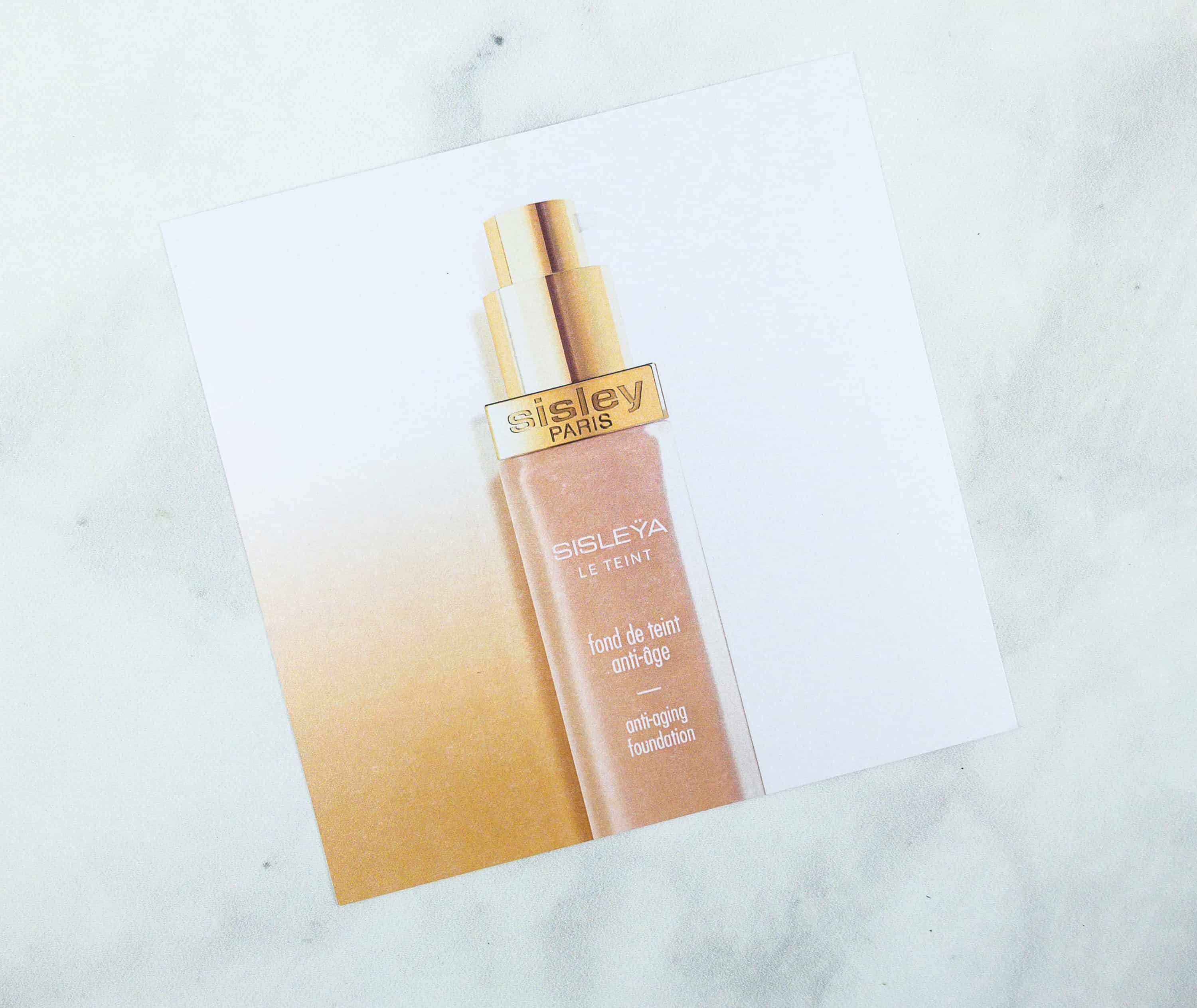 Sisley Paris Le Teint in 2B  It's an anti-aging foundation for all skin types. The formula leaves your complexion smooth and radiant for hours. Key ingredients include Persian acacia which minimizes signs of fatigue and makes it appear luminous and even. It is oil-free and non-comedogenic so the skin appears firm and moisturized.
FYI – the full bottle is 30 ml, and we received 12 ml total. Technically that's a $68 value but… at max you're really getting an $8.50 value – maybe more if you can pull off mixing two shades.
When you are not familiar with getting your right shade, this card will become very handy.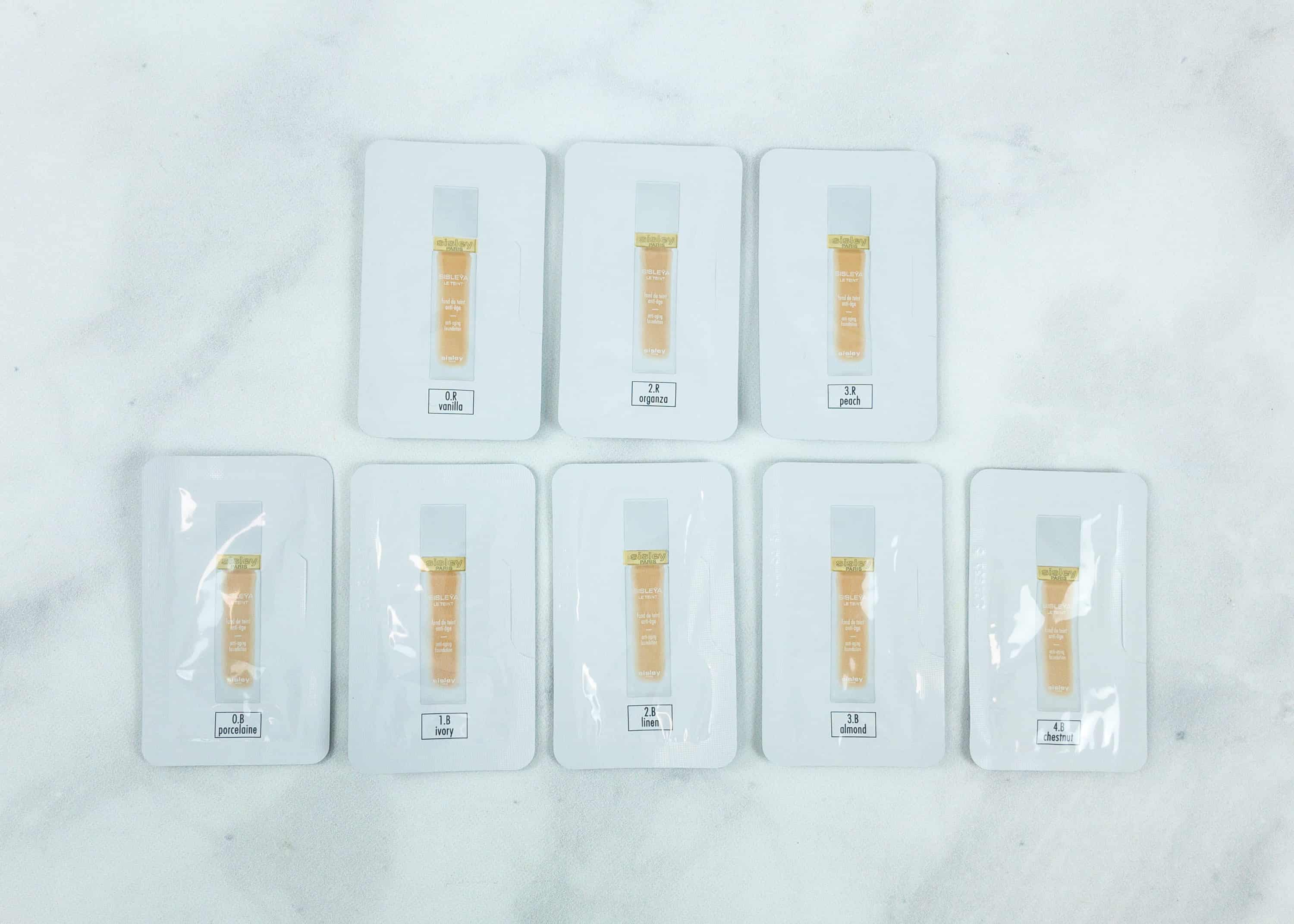 It is important to have a good range of foundation shades to welcome inclusivity. This foundation line doesn't cater to all skin colors but I do recognize the effort of them sending all the samples of their shades – but it doesn't even come close to the expectations of modern beauty brands.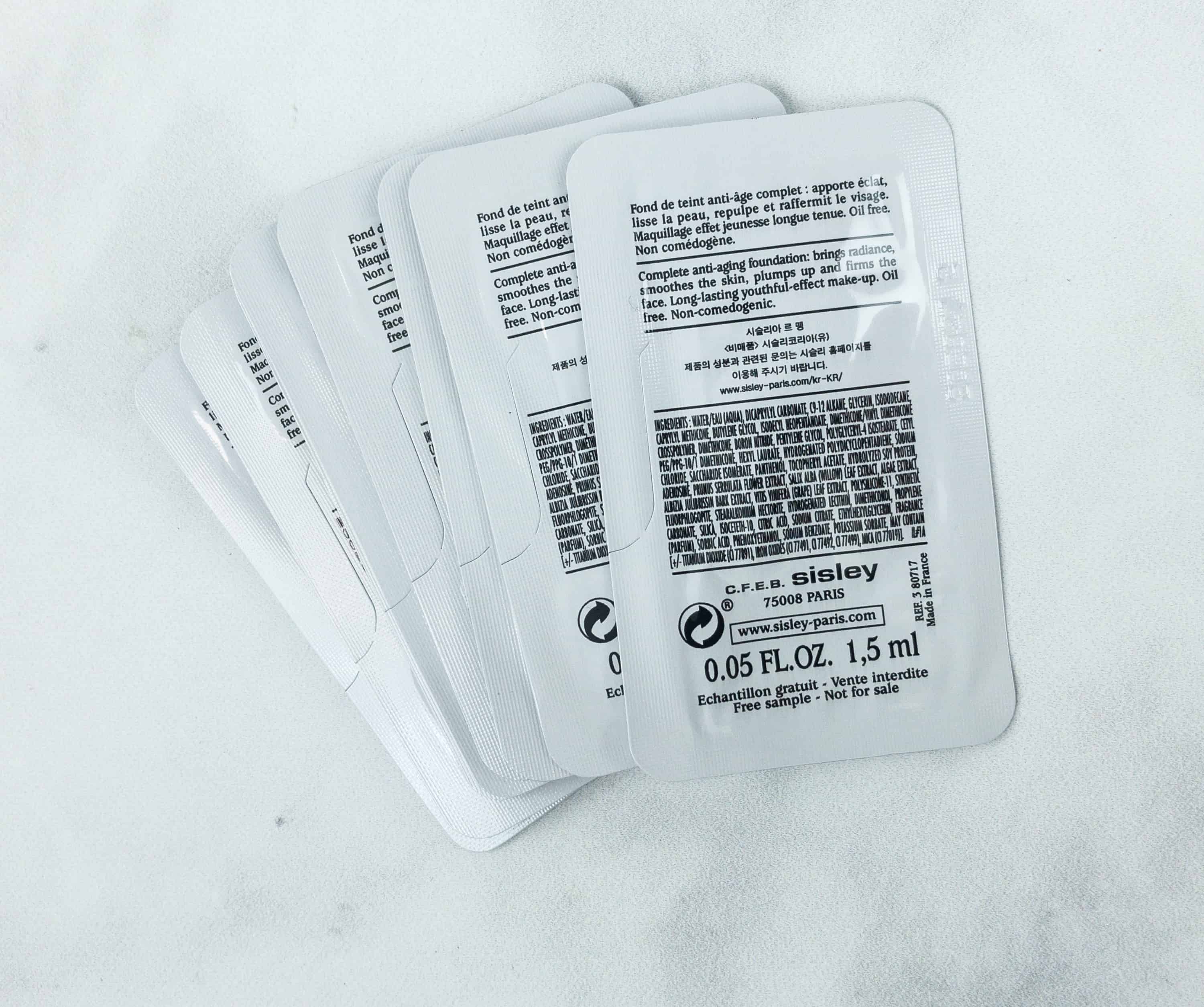 Each of them contains 1.5 ml. Sometimes, to achieve the perfect foundation color, you can experiment and combine different shades.  I do hope they expand their shade range more.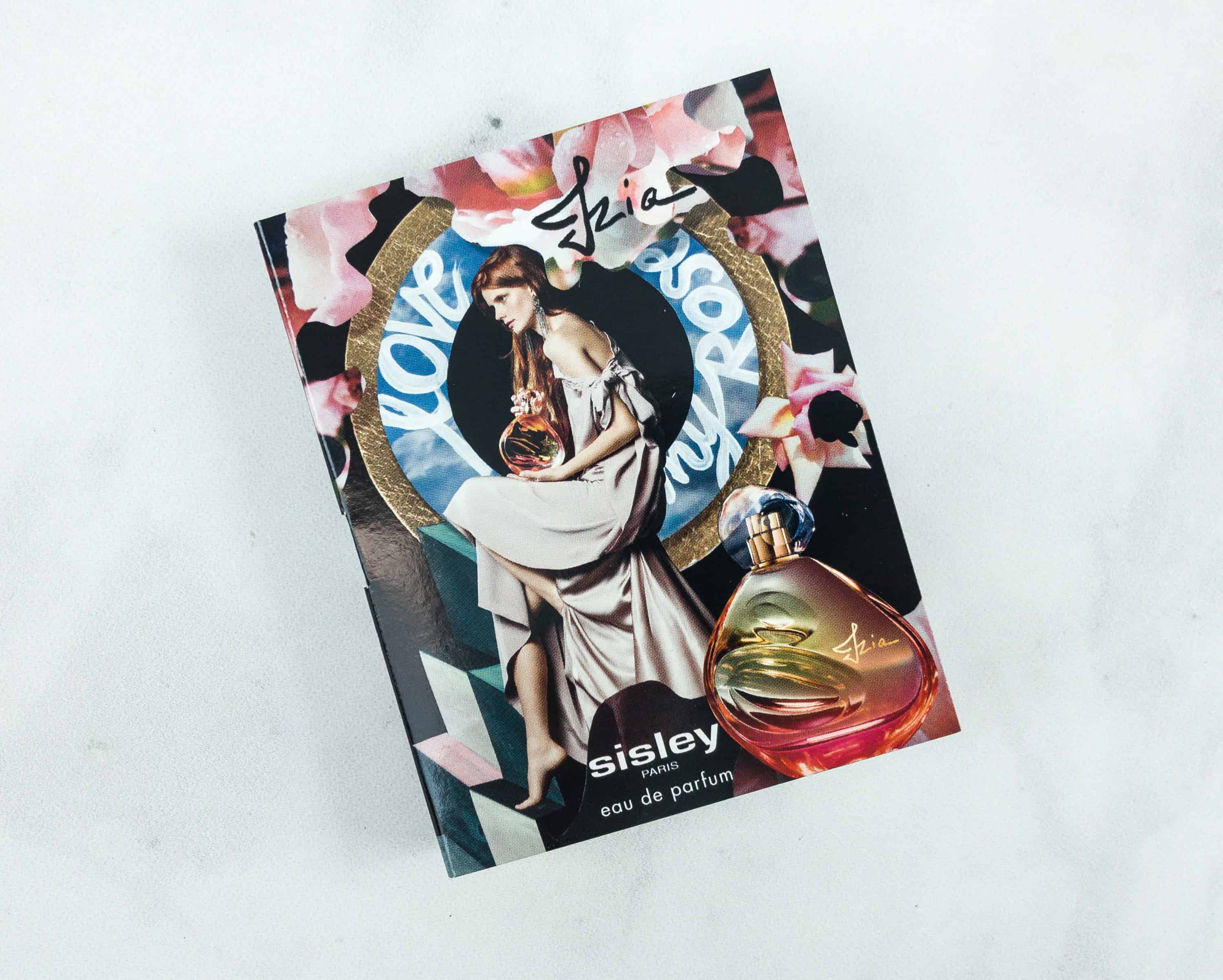 Sisley Paris Izia Eau De Parfum ($4) The perfume has a distinct sensual smell of a bouquet of florals. I can feel an added sophistication whenever I wear it.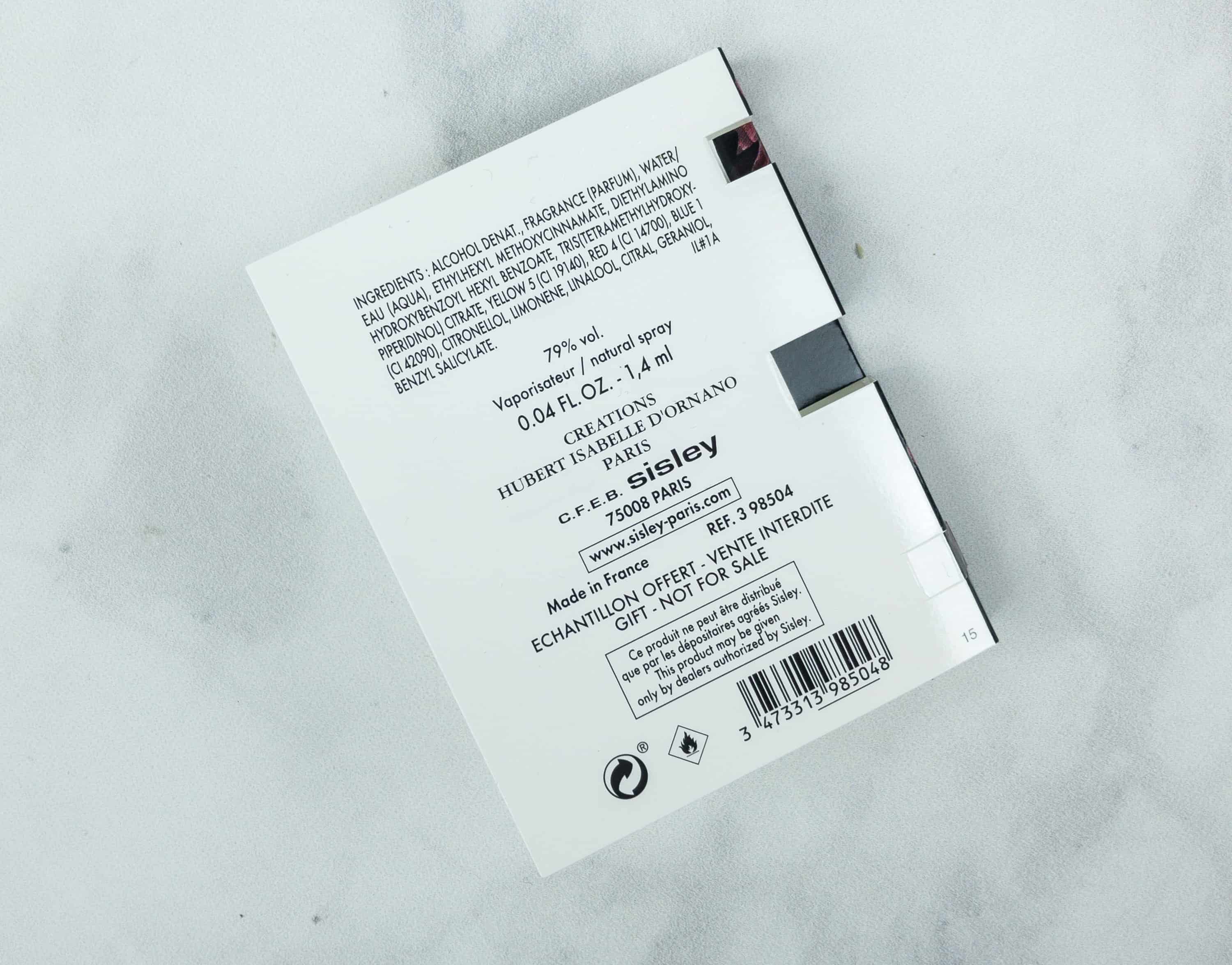 The fragrant smell lingers throughout the day so 1.4ml can go a long way.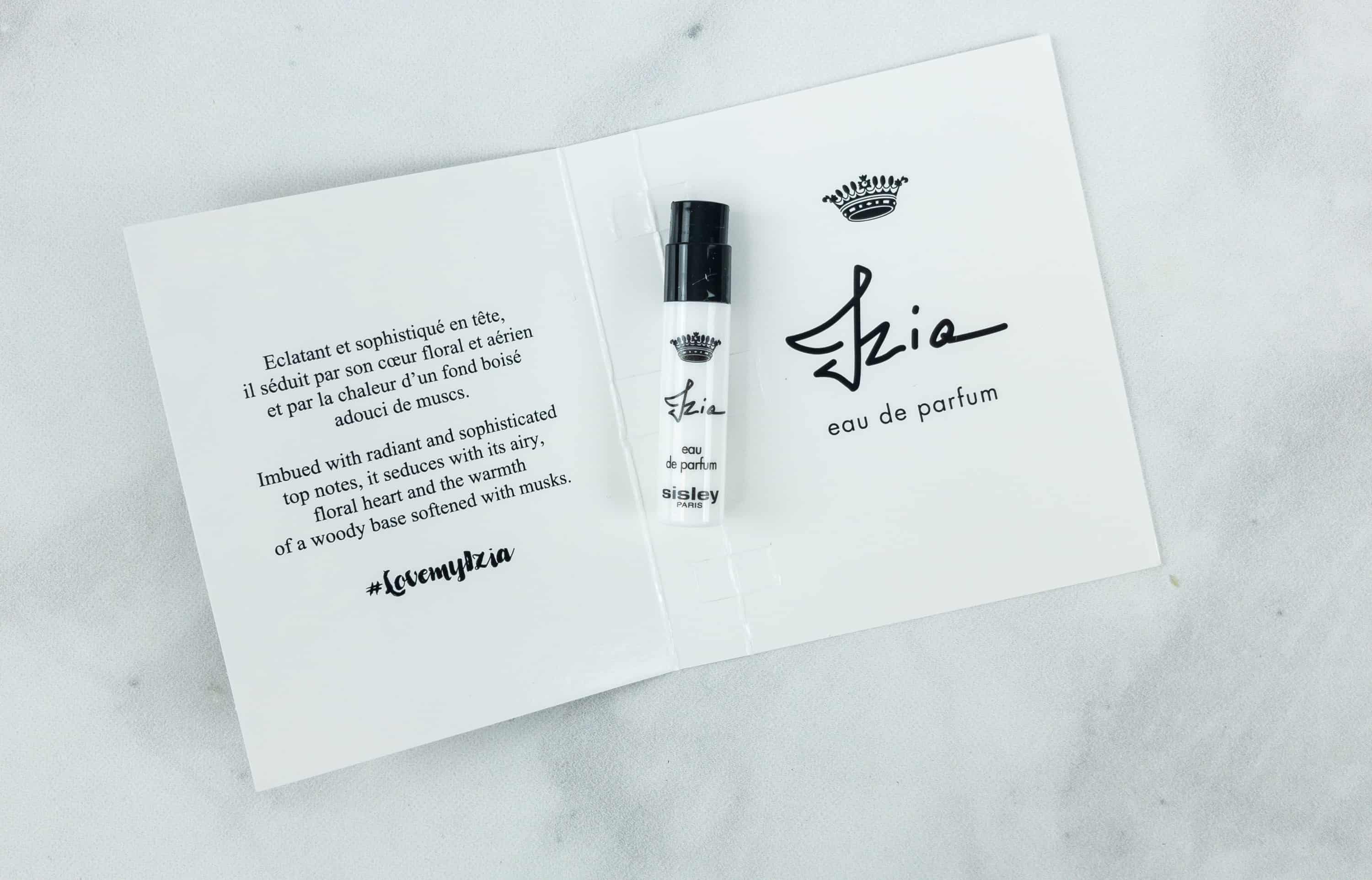 It just has a regal, classy feminine vibe to it with top notes of bergamot, floral middle notes, and base of cedar and amber accord.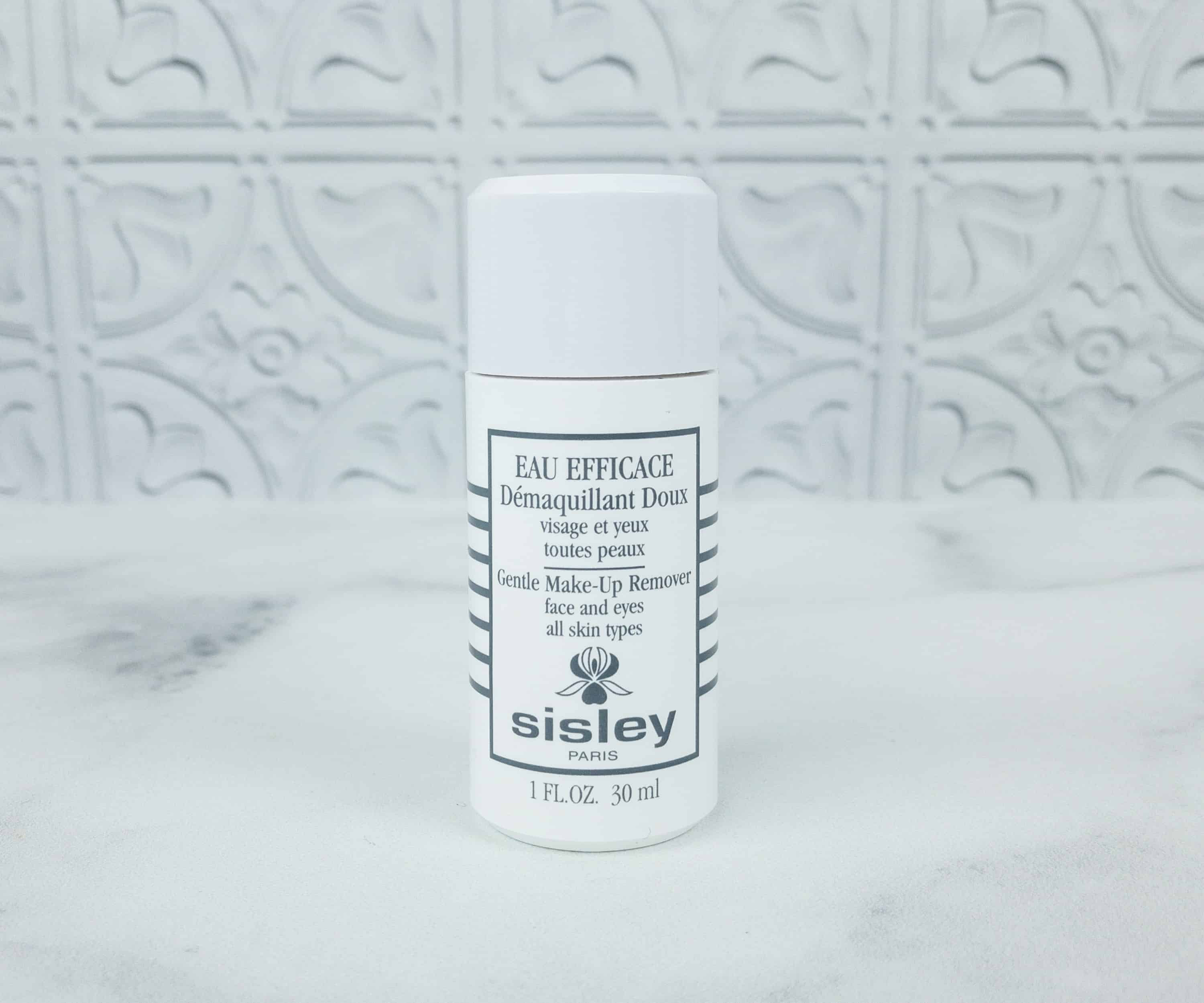 Sisley Paris Eau Efficace ($12.37) It's a gentle but efficient makeup remover for face and eyes. You don't have to rise it off, just apply on a cotton pad. Use separate cotton pads for face and eyes. You can use it in the morning to stimulate the skin and in the evening to free yourself from grime and makeup. It has naturally derived extracts like linden blossom water and neroli extract to soothe, soften, and clean your face.
Sisley Paris Instant Perfect Perfecting Skin Corrector ($17.48) I like this skin corrector it enhances my complexion, by smoothing fine lines, absorbing excess oil, tightening pores, diminishing blemishes, and bringing hydration to the skin. It's a multitasking cream and an effective base for makeup.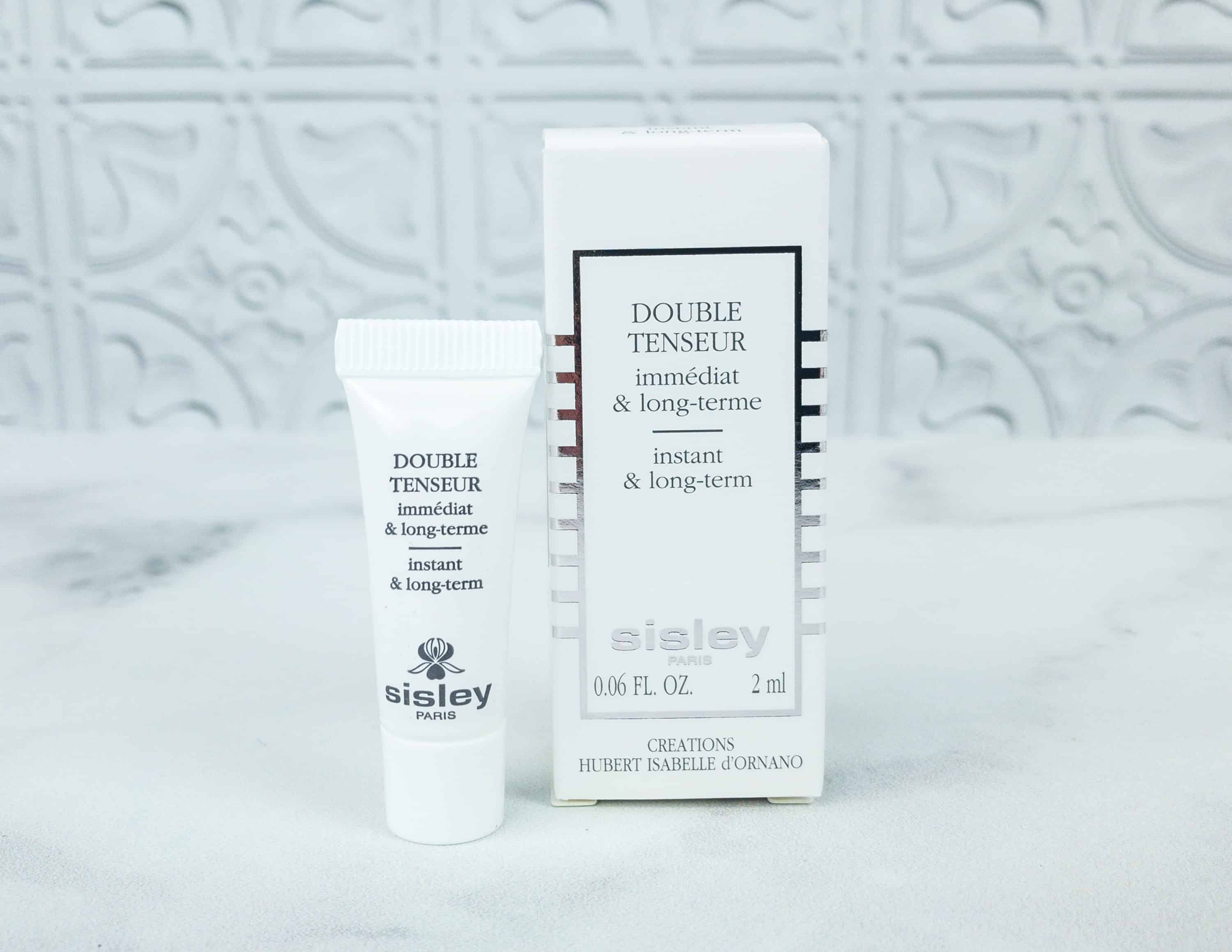 Sisley Paris Double Tenseur Moisturizing Gel ($11.52) Formulated with oat seed extract, this gel helps keep your skin smooth, firm, and moisturized. Other ingredients include lemon extracts which tone the skin and a combination of plant-based ingredients to strengthen skin structure. You can apply it over daily skin care routine, as the base of makeup or for touchups. It's lightweight and it doesn't feel icky at all.
I love multitasking goodies! If a lot can be achieved by using one product, the better. The curation of skincare in the box has a vast range. I appreciate that they gave us all the samples in their foundation line. I was able to find my shade in the samples they gave us but I still stand by what I said that I hope they add more shades to represent all types of skin color. The makeup remover easily removes makeup without tugging the skin. I also like the floral yet sophisticated scent of Izia and both the moisturizer, and skin corrector's texture and consistencies can be applied with other creams because it is lightweight and easily absorbed. Based on the value of one packet of foundation this box has about $54 value, about $113 if you count all the packets.
What do you think of the Sisley Paris subscription? 
Visit Sisley Paris Beauty Box to subscribe or find out more!