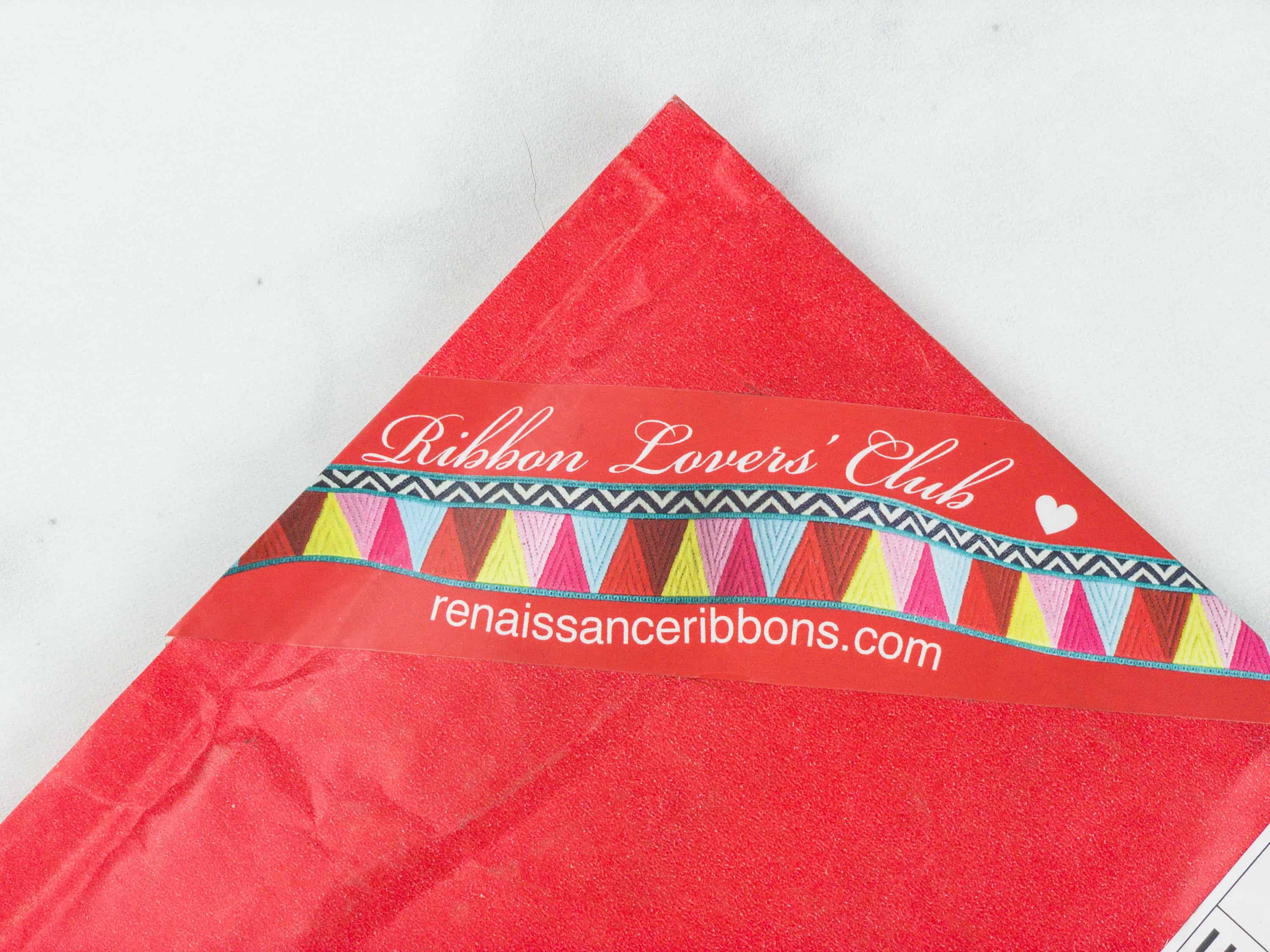 Ribbon Lovers' Club is a monthly subscription of woven ribbons from Renaissance Ribbons. The monthly selection will alternate between a seasonal theme or a specific textile designer. As an inspiration, they offer many project ideas you can do with the selection, as well as instructions on how to make them. The subscription starts at $25, shipping is free within the US.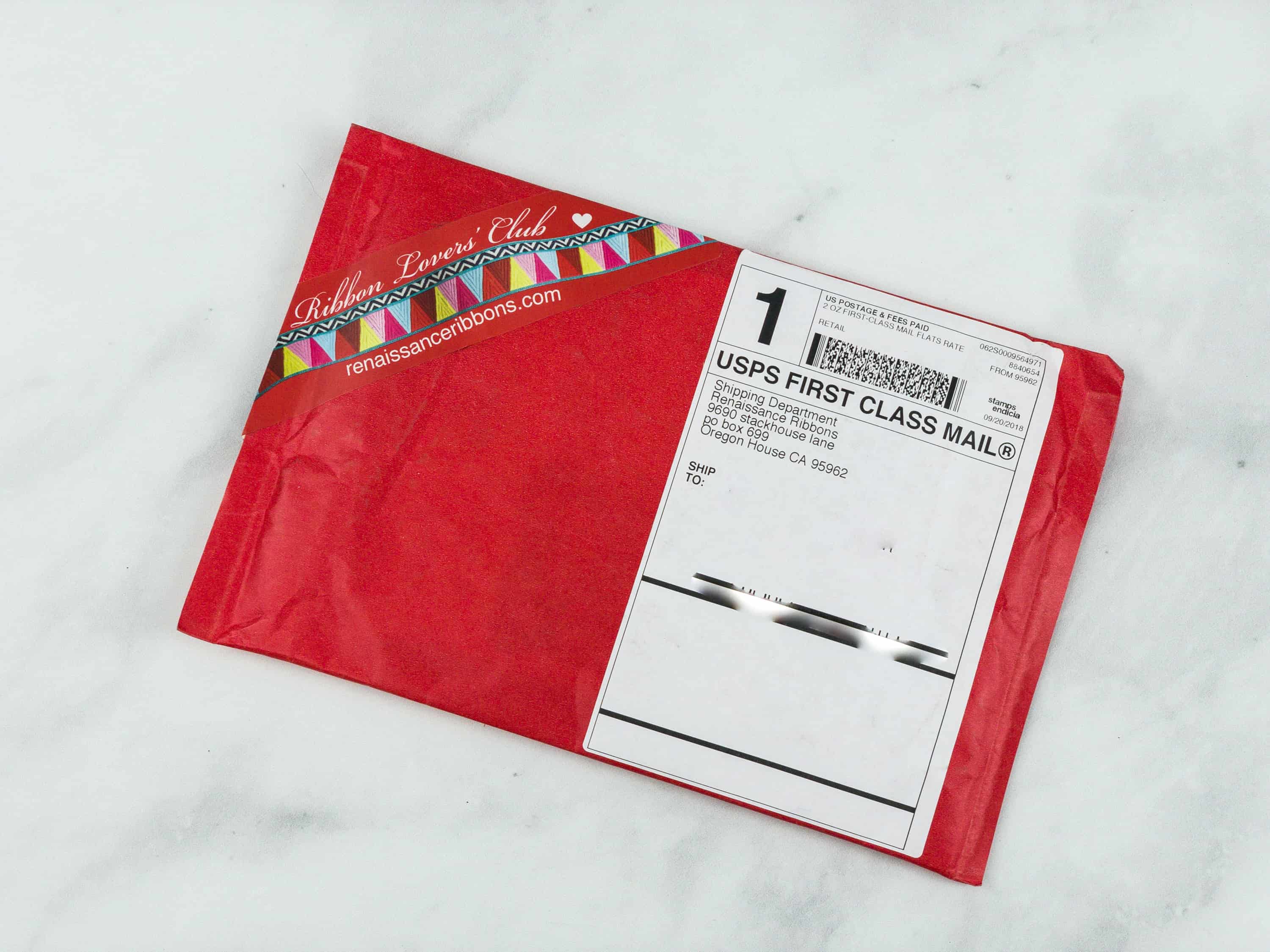 DEAL: Get 10% off storewide! Use coupon code HELLO.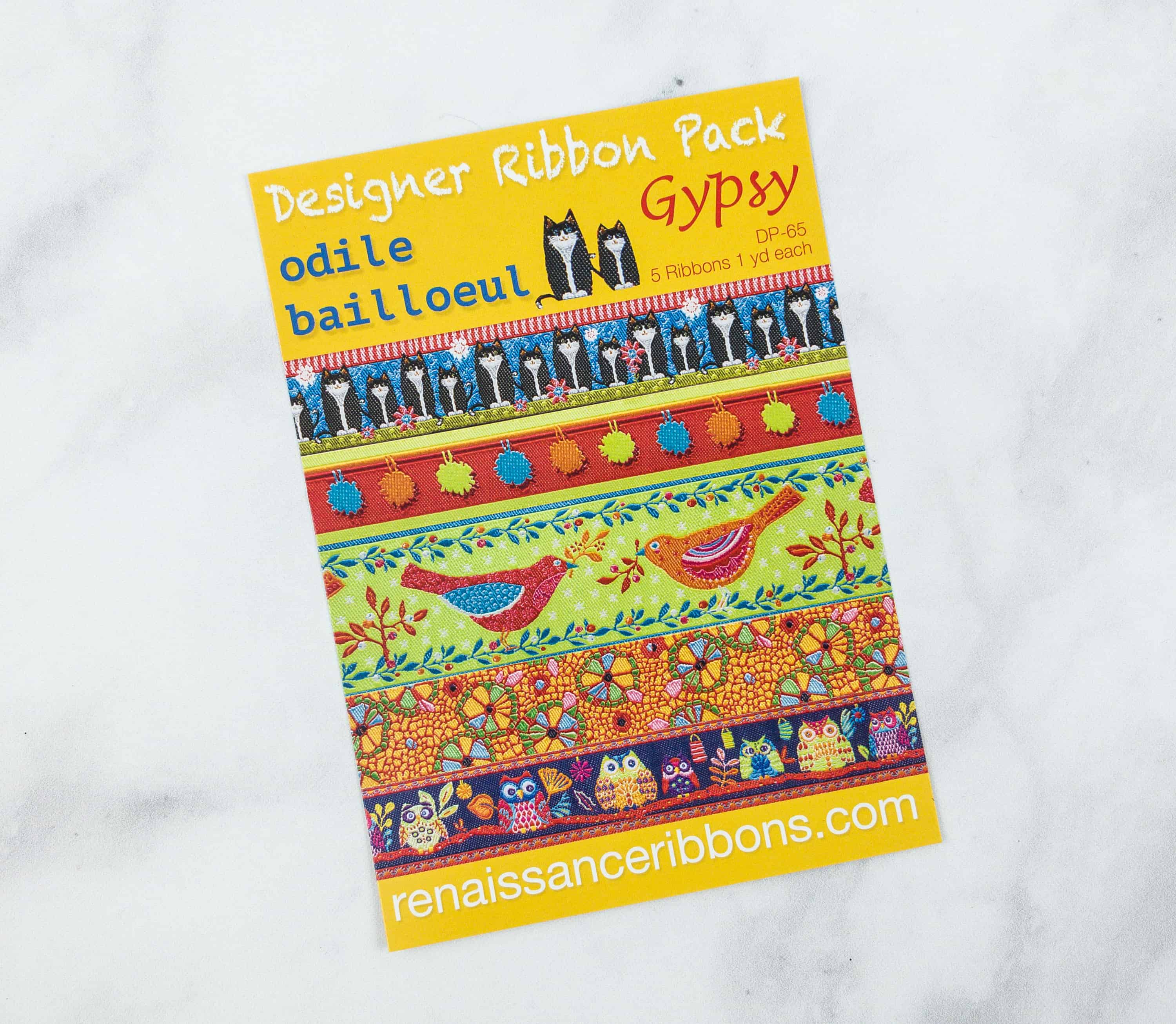 Included in the package is an info card about Rennaisance Ribbons Odile Bailloeul. It features quirky designs that are reminiscent of the gypsy folklore.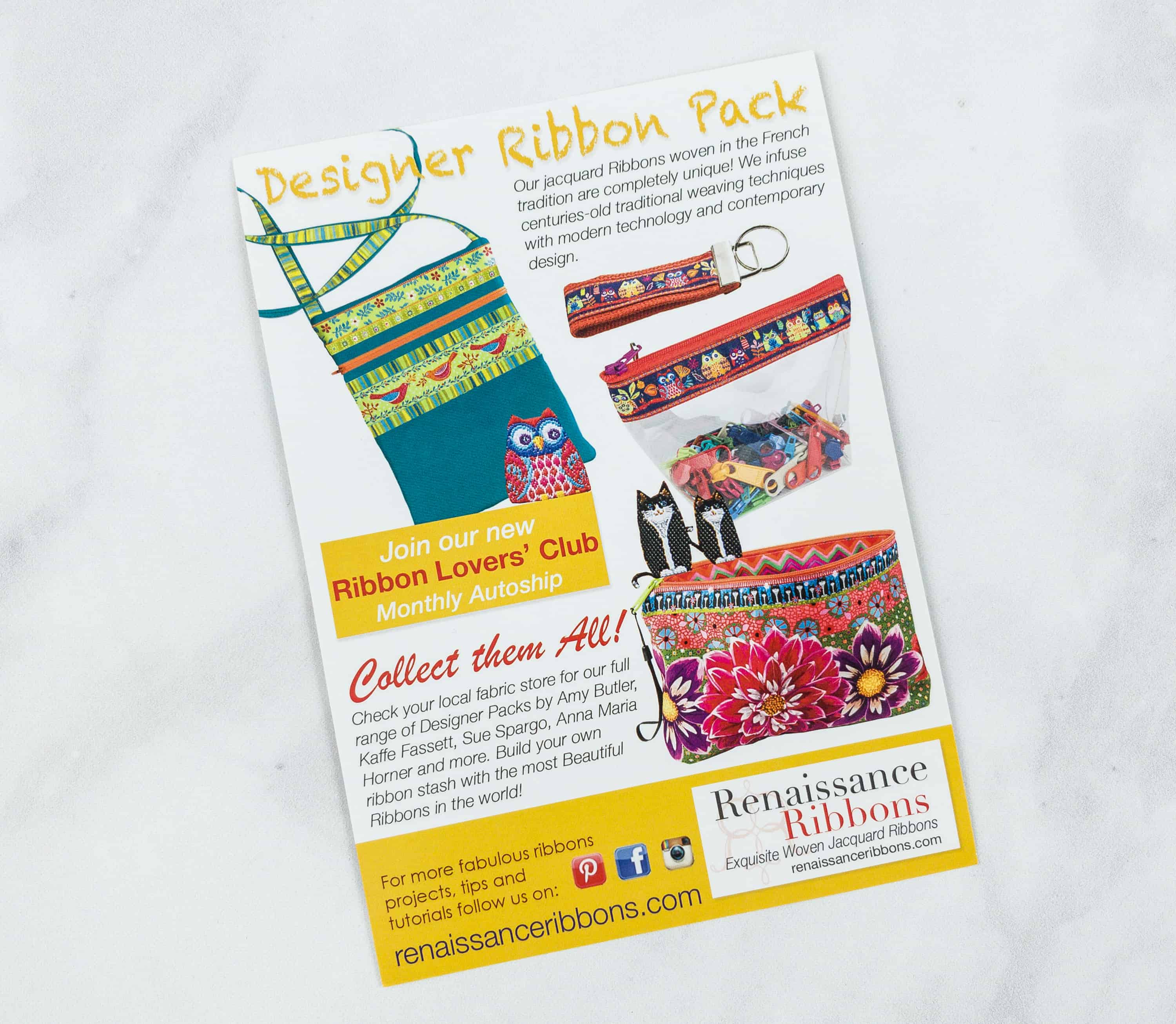 At the back of the card, there's more information about the other Designer Packs available.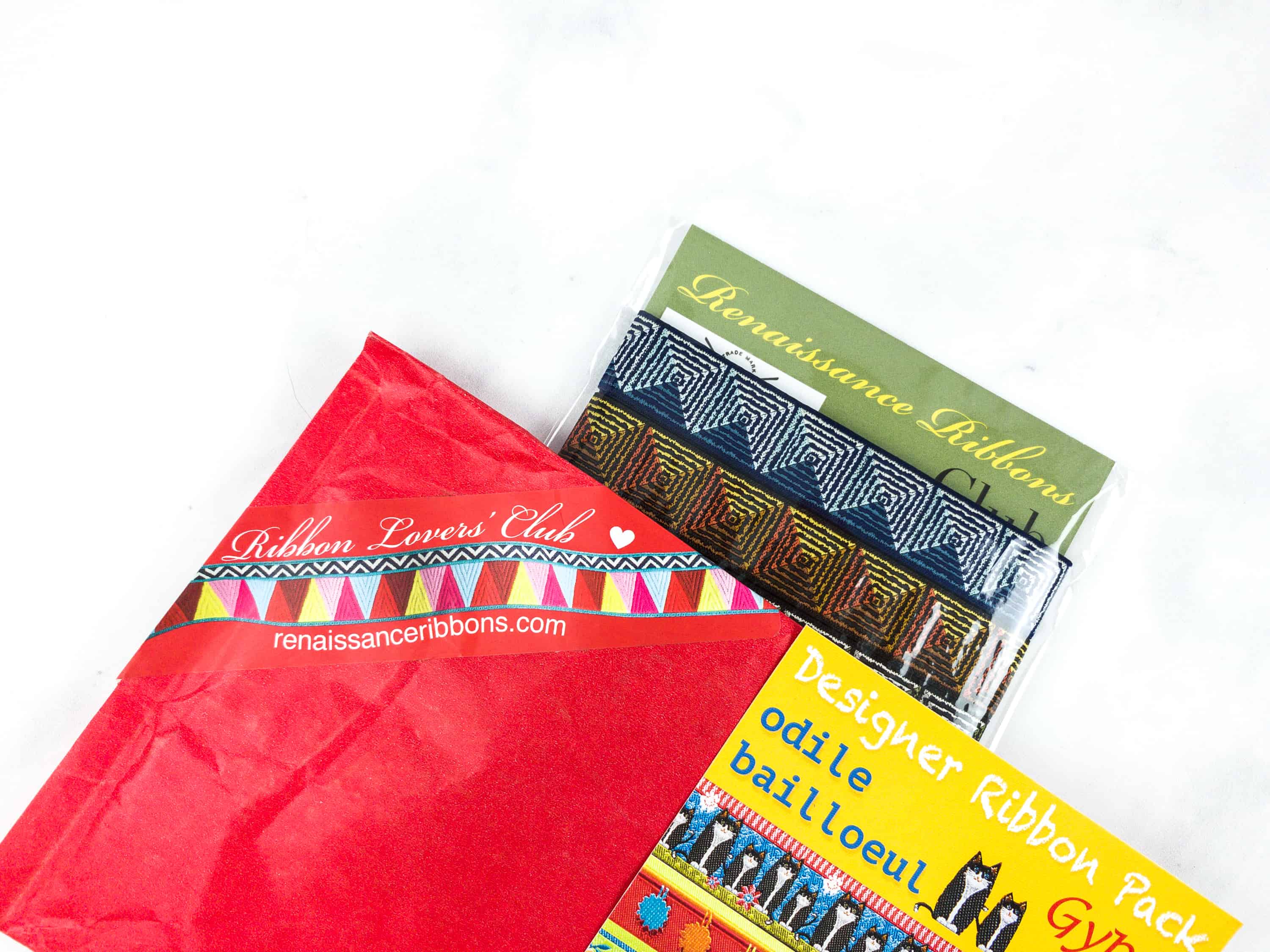 Jacquard ribbons are colorful accessories that can be used on all sorts of DIY projects such as dressing up your pillows, totes, wallets and the like. You might be surprised by how much you can do with these ribbons! You can pick up lots of ribbon-y ideas in their project gallery!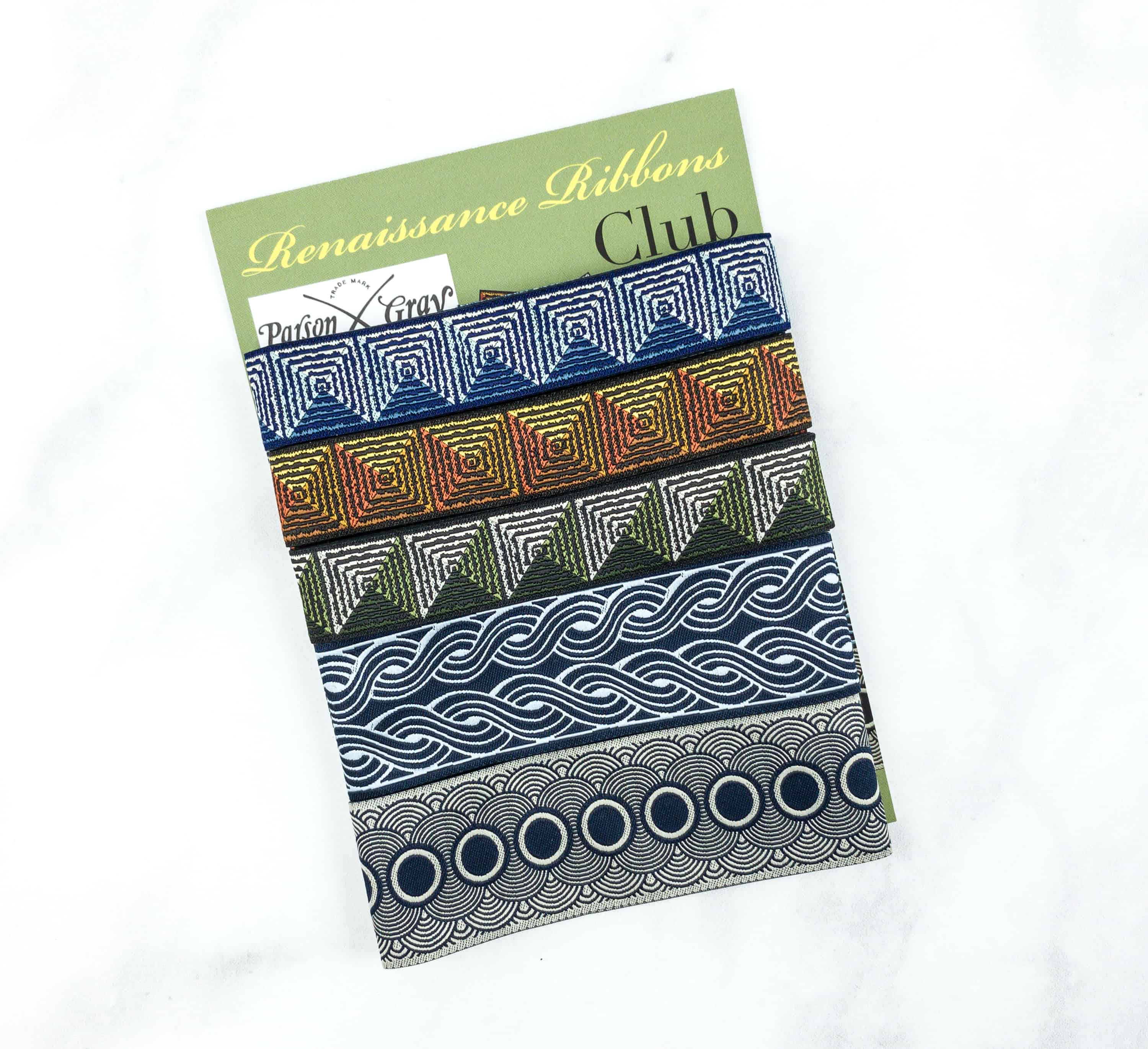 Renaissance Ribbons Parson Gray – This month's featured set of ribbons is from the Parson Gray collection made by David Butler. He is best known for his folk modern print designs with tactile graphics that come in rich but muted palettes. I love the different designs and textures for these ribbons as they are suitable for all kinds of crafts.
There are some sample projects featured on the card, including cushions, key fobs, wallets, pouches, and purses.
The ribbons have different thicknesses but they're all excellently made.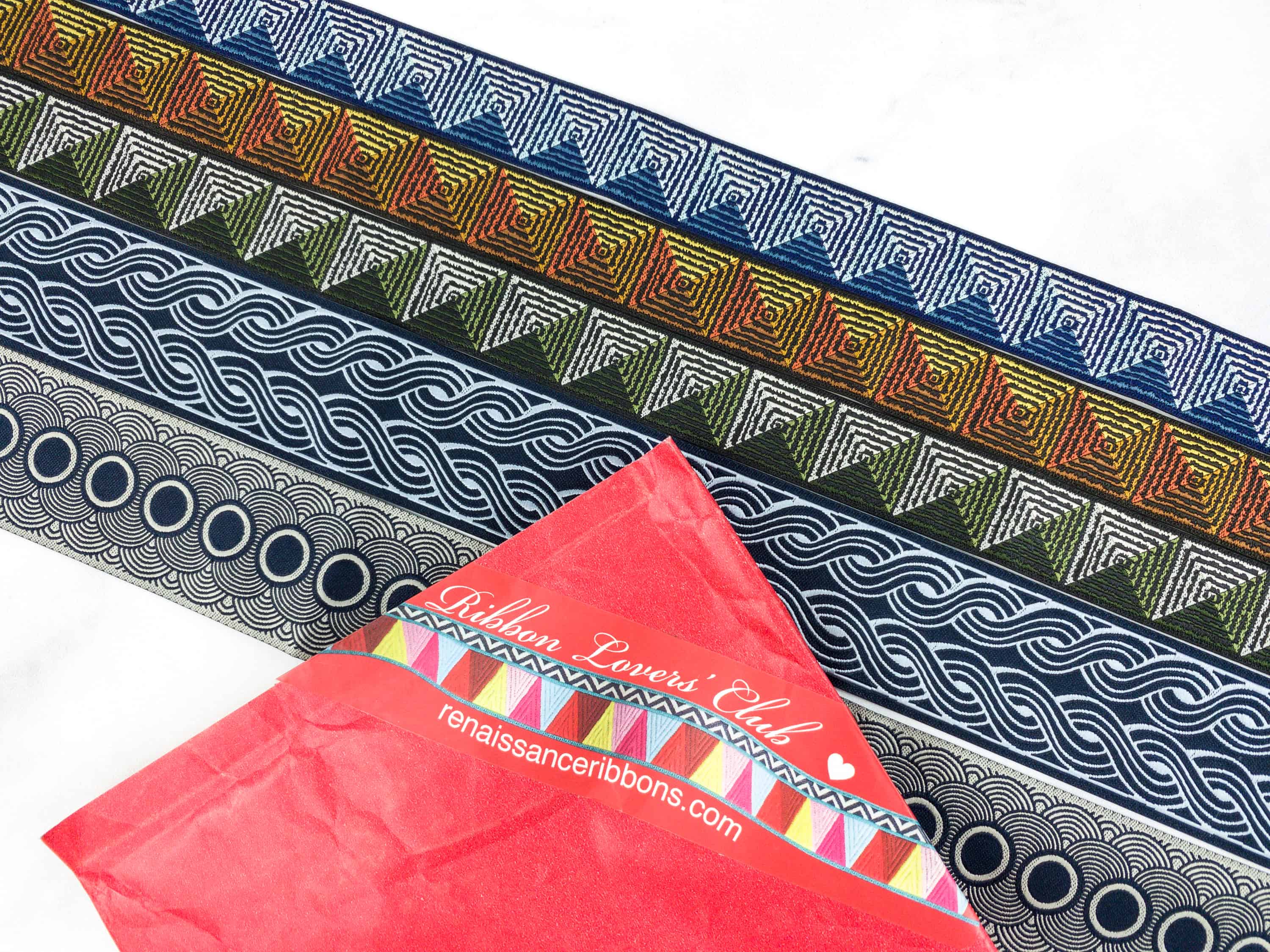 I love the block style and the curves of the waves as they are reminiscent of ancient boats on the water. I can't wait to get them sewn on my tote bags!
Like other ribbons from this subscription, even the back of these jacquard ribbons is seamless.
I'm impressed with the precise patterns and the muted tones of this month's designer ribbon set. They add a touch of elegance to crafts, as their workmanship is really excellent. I love it and I look forward to more high-quality ribbons from this subscription! And I admit, when I share my extras from this subscription with my crafty friends lots of squeals are produced!!!
What do you think of this month's box?
Visit Renaissance Ribbons Ribbon Lovers' Club to subscribe or find out more!